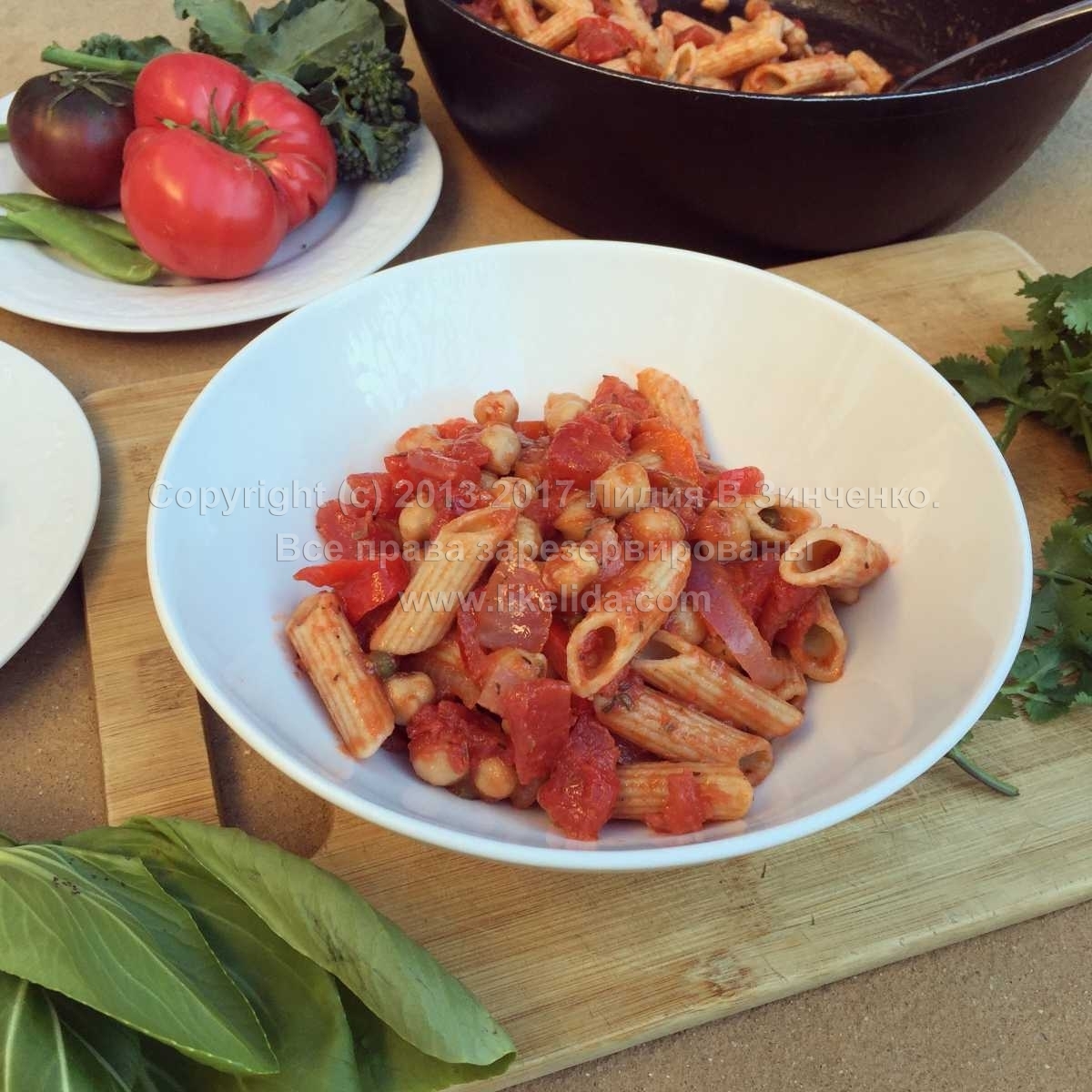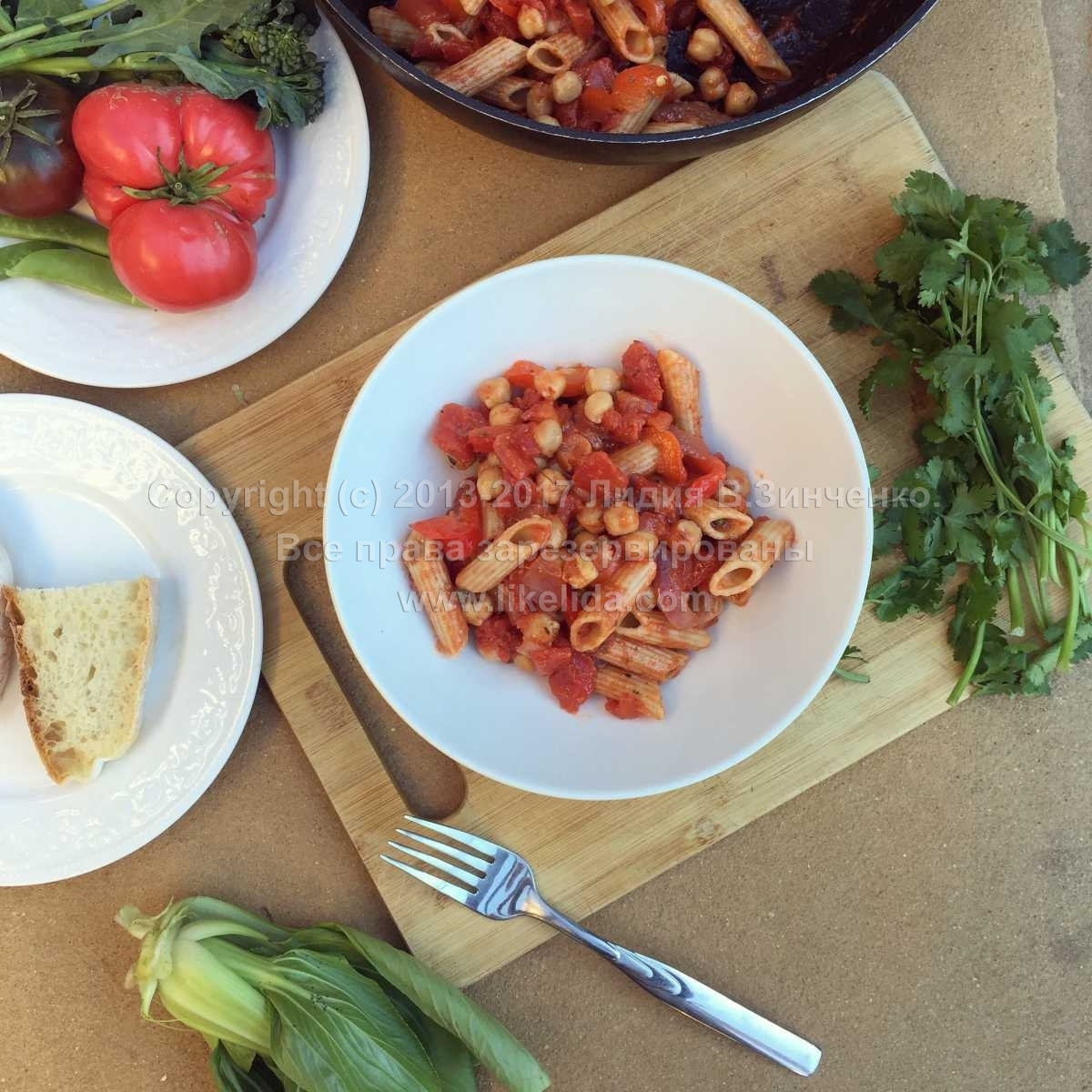 Today we're cooking an excellent pasta with chickpeas.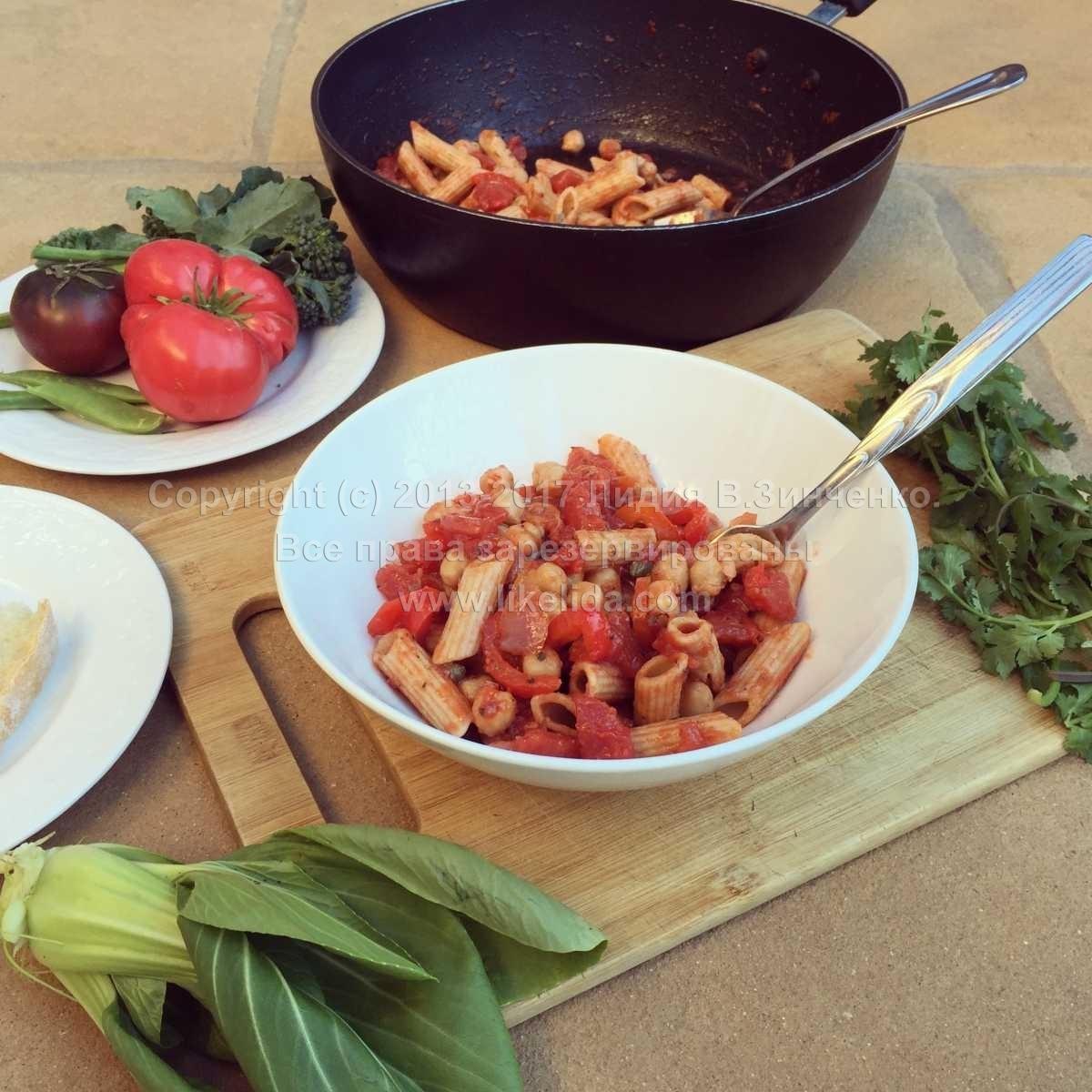 Satiating, bright and very tasty.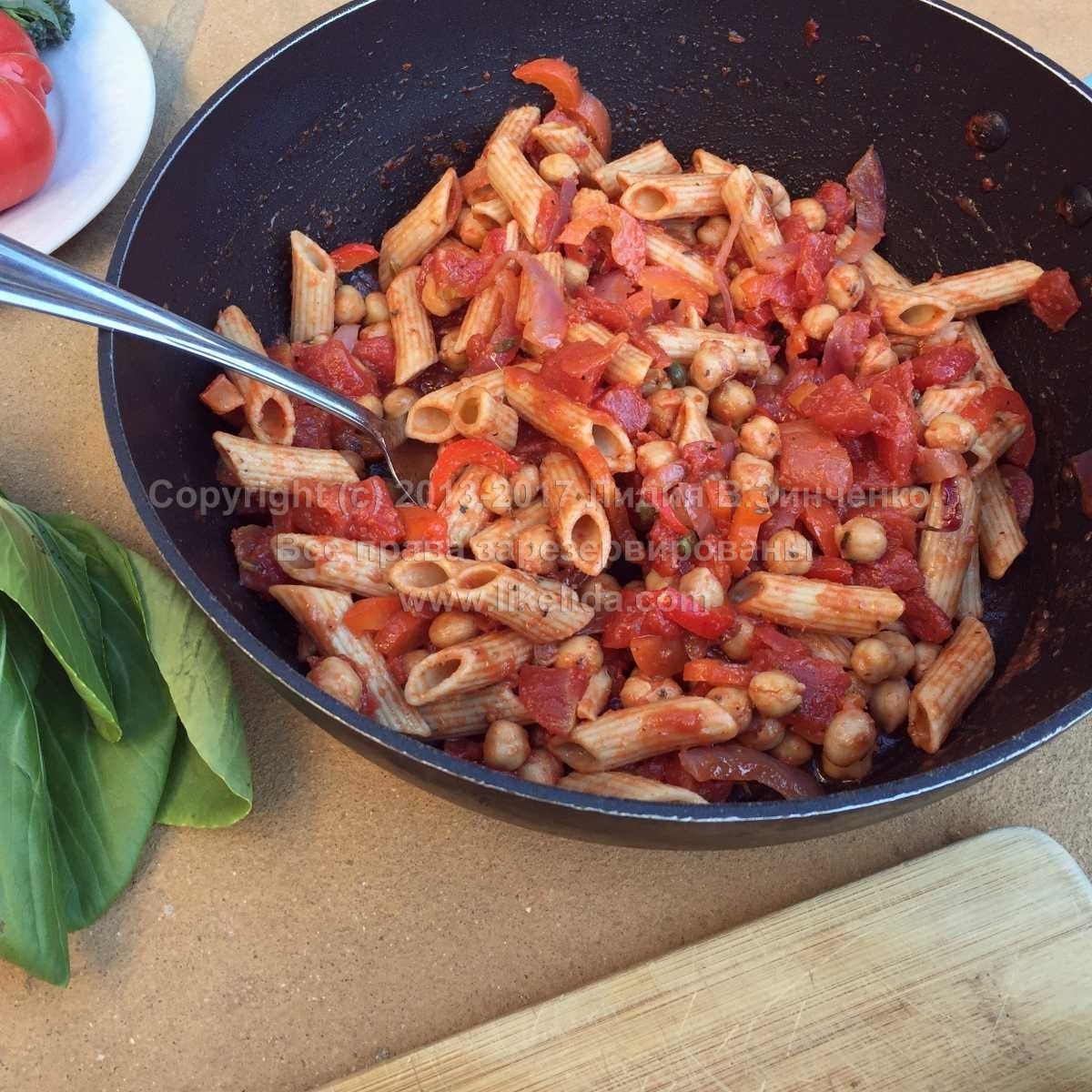 I use fresh red pepper and onions, add chickpeas, and tomatoes and voila, we have a delicious dish that can easily be a main or side dish.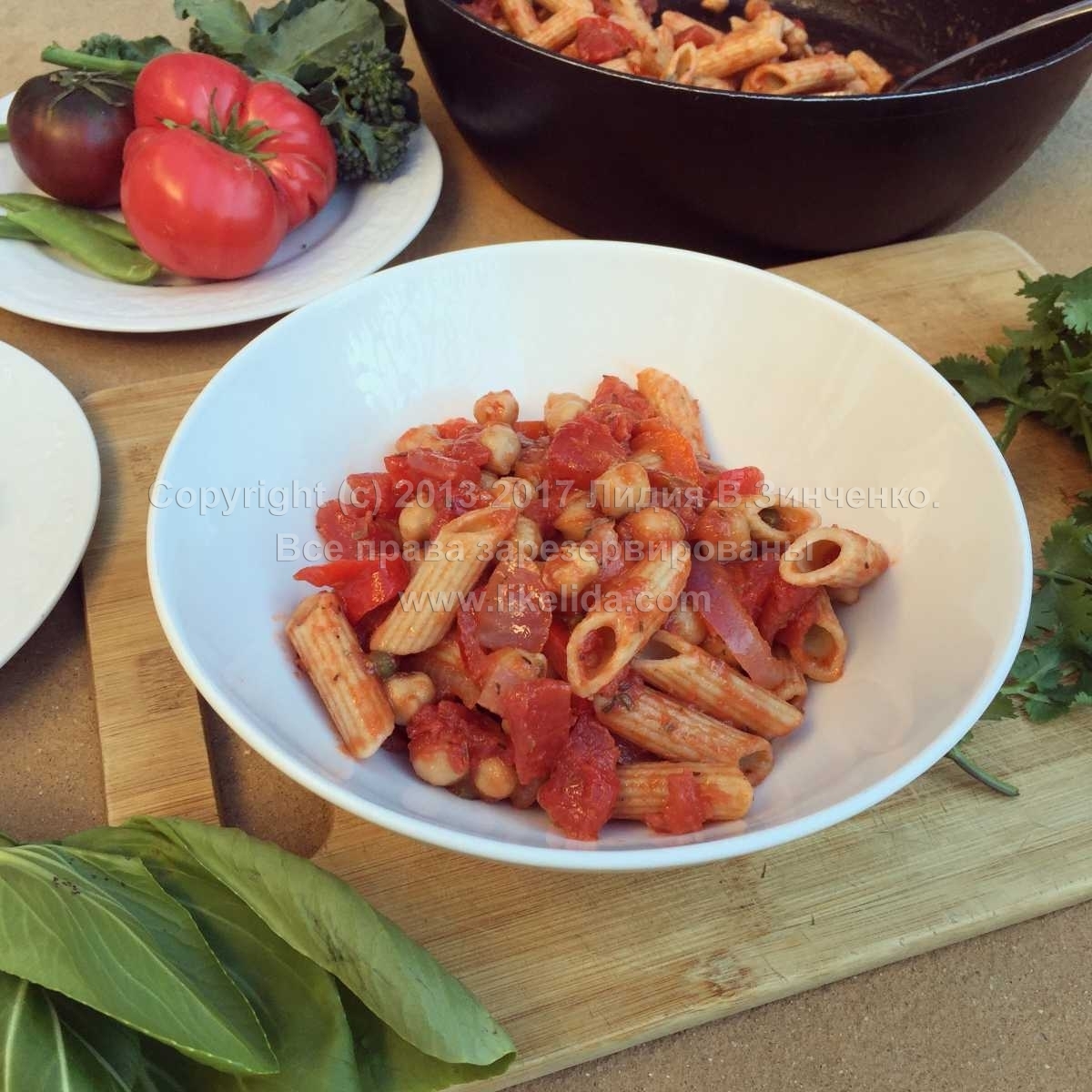 Capers add a special, salty flavor to this pasta.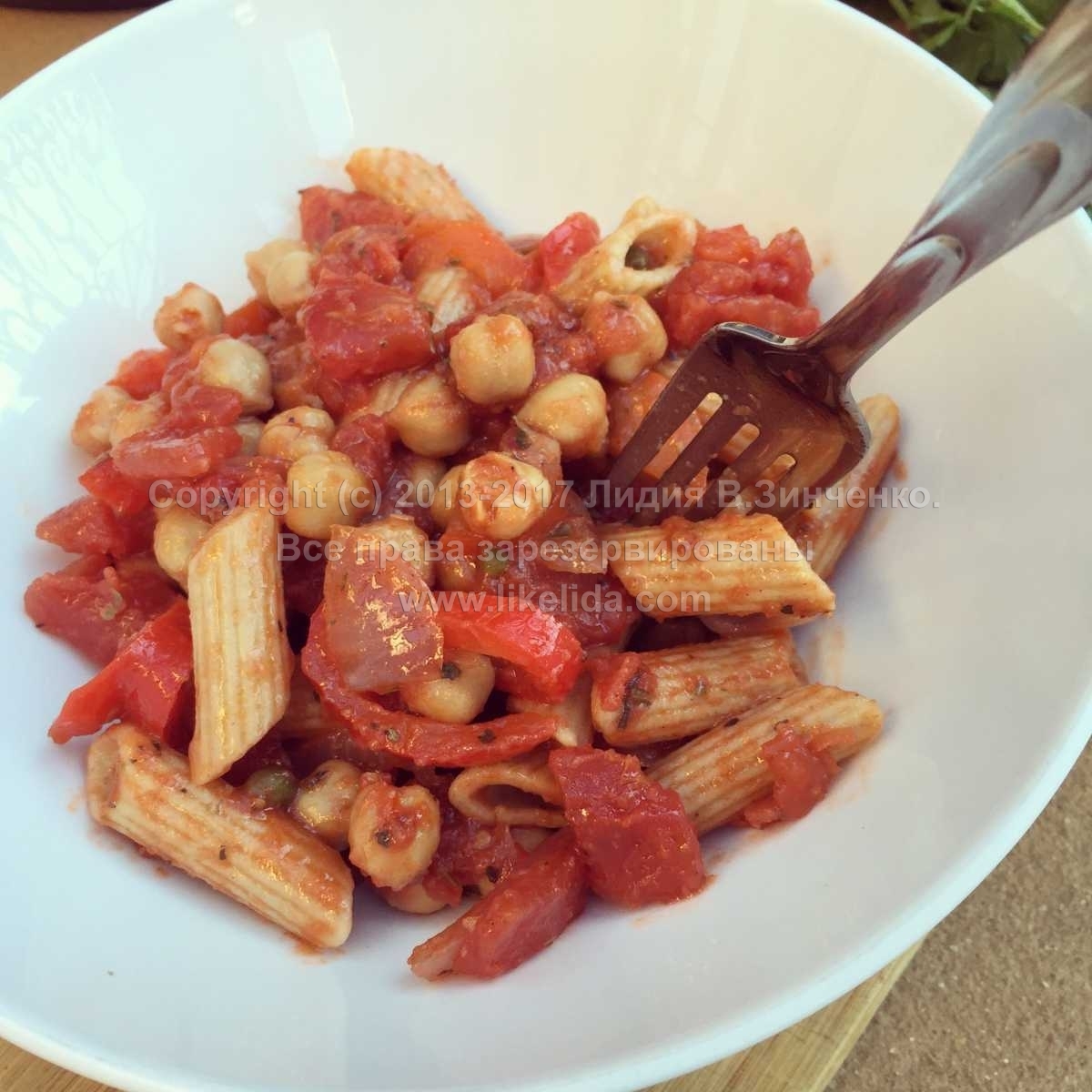 If you do not have them, just add a little more salt.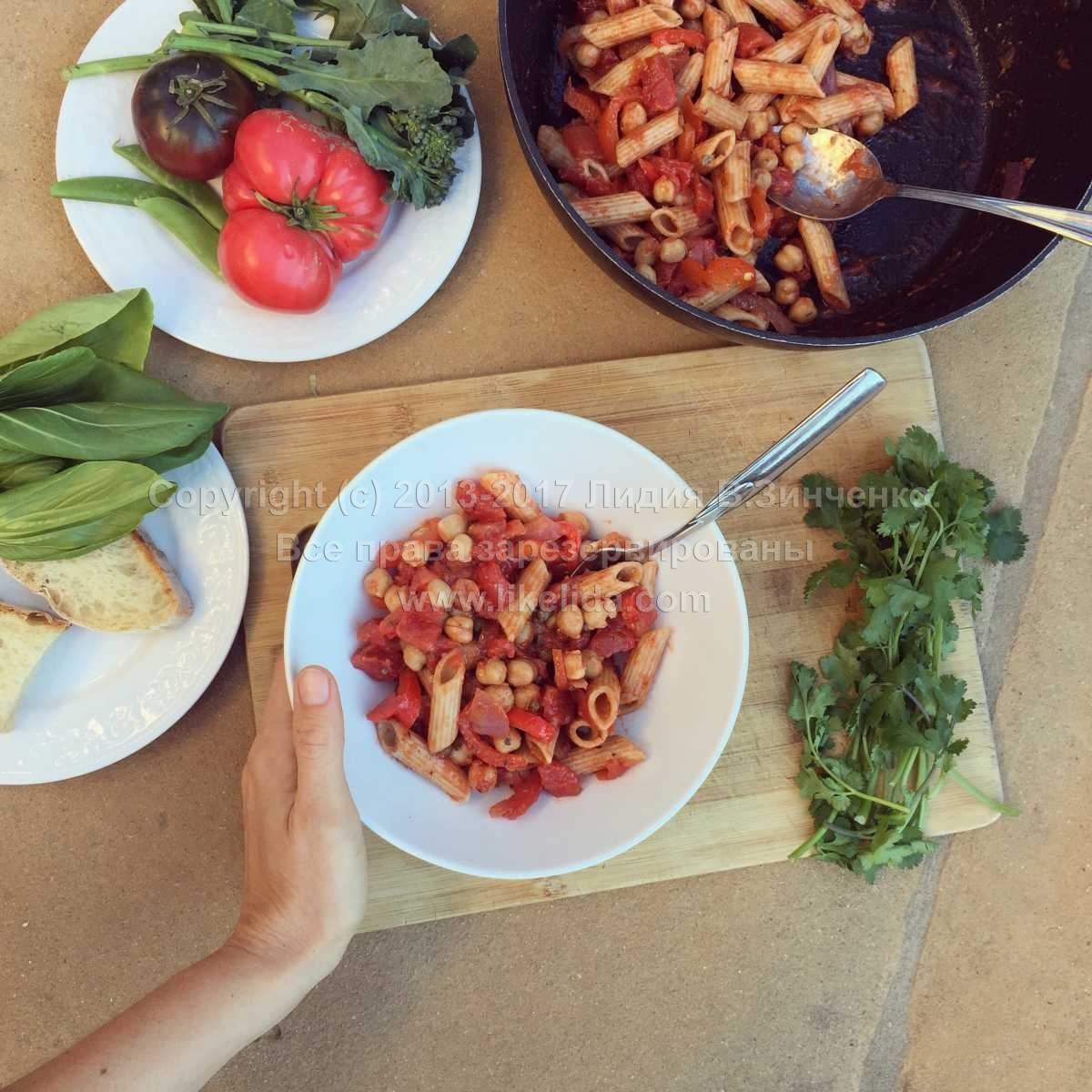 I love such a warm pasta over the salad. Simple and healthy!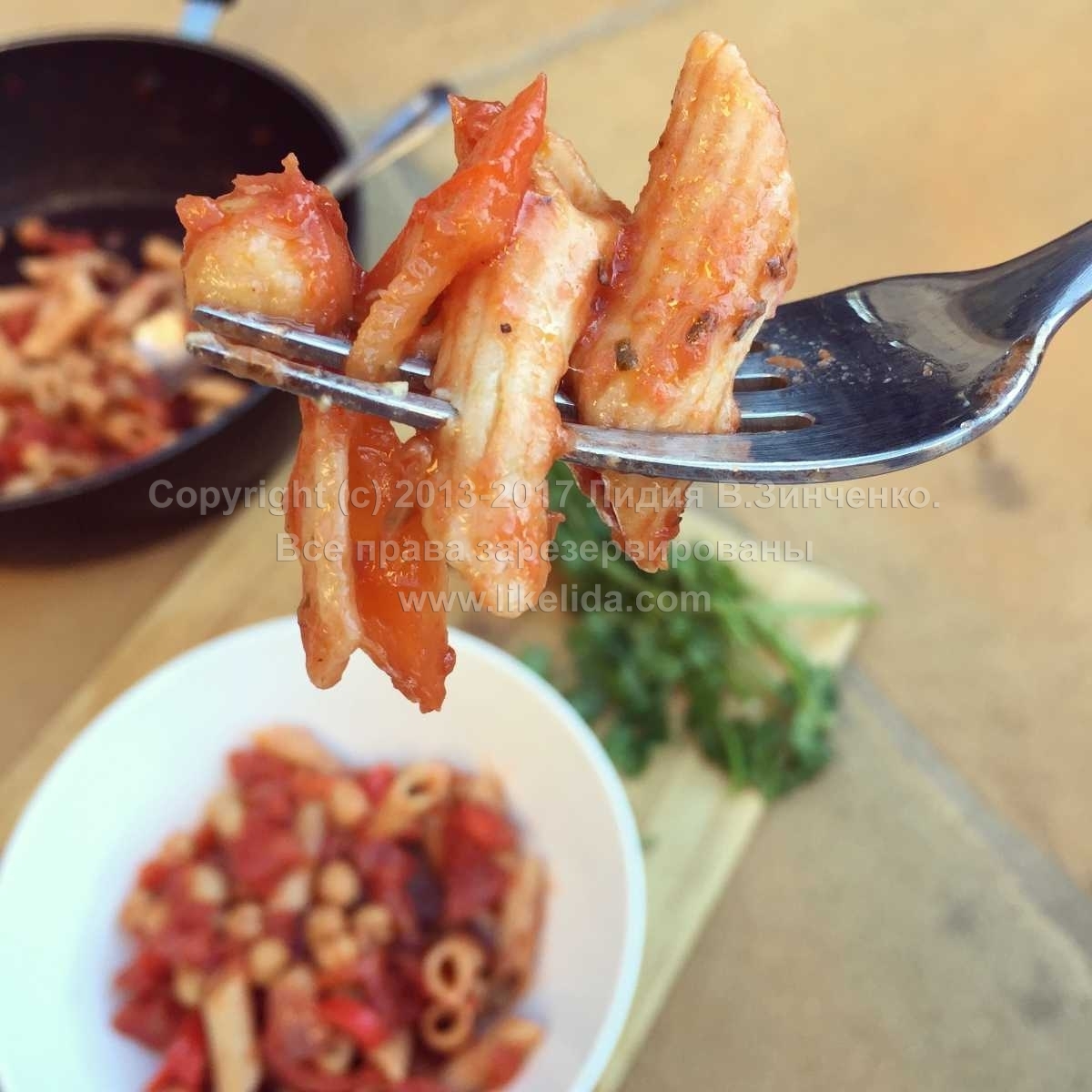 Ready? Set?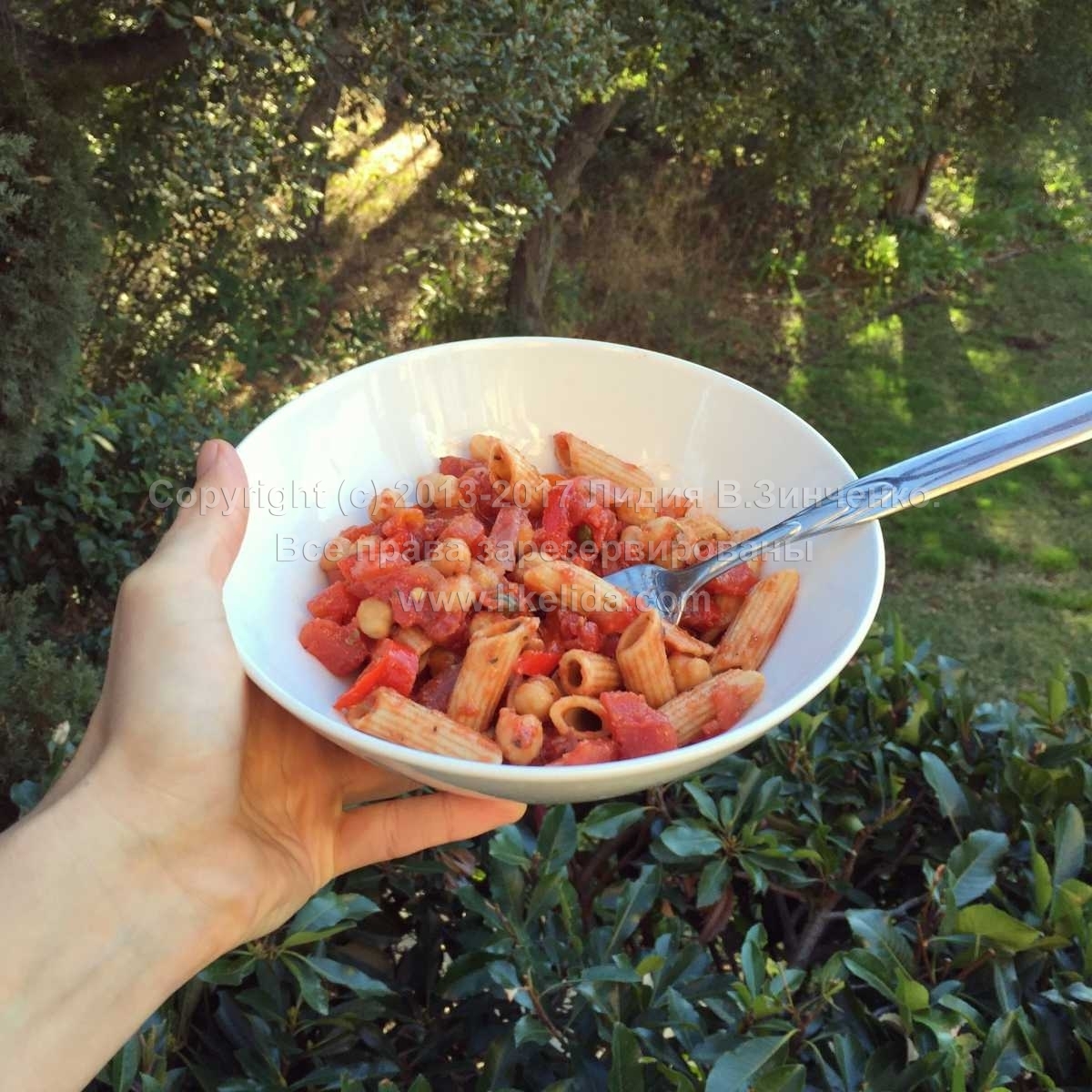 Let's go cooking!
We will need:
2.5 (1 cup – 250 ml.) cups of ready-made penne or other pasta if desired
1 can of tomatoes without salt
1/4 red onion
1/2 red pepper
1 cup peas of chickpeas without salt (I use canned chickpeas)
1 tbsp. of capers
1/2 tbsp. of light vinegar or lemon juice
Herbes de Provence
Salt and black pepper to taste
Vegetable oil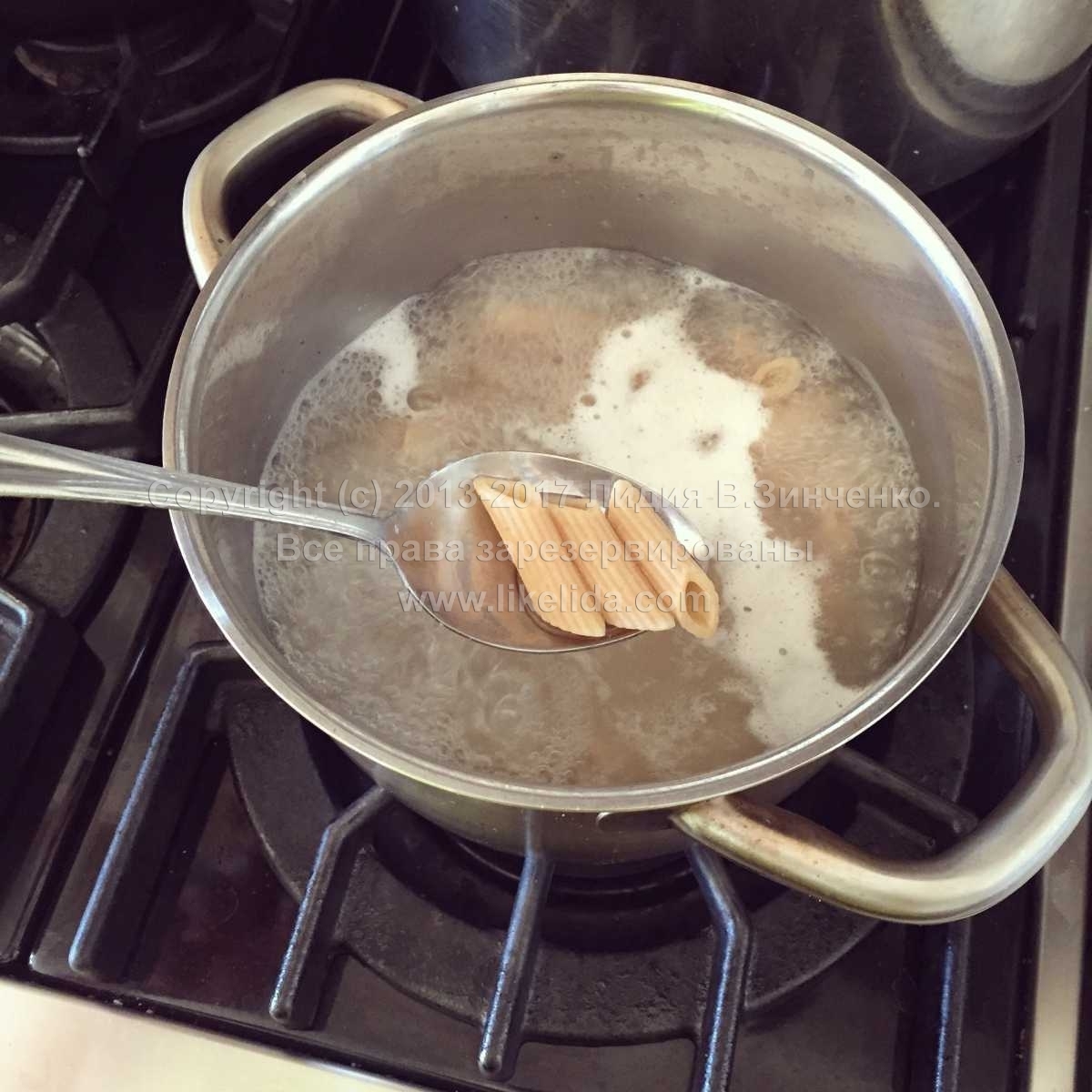 Boil the pasta.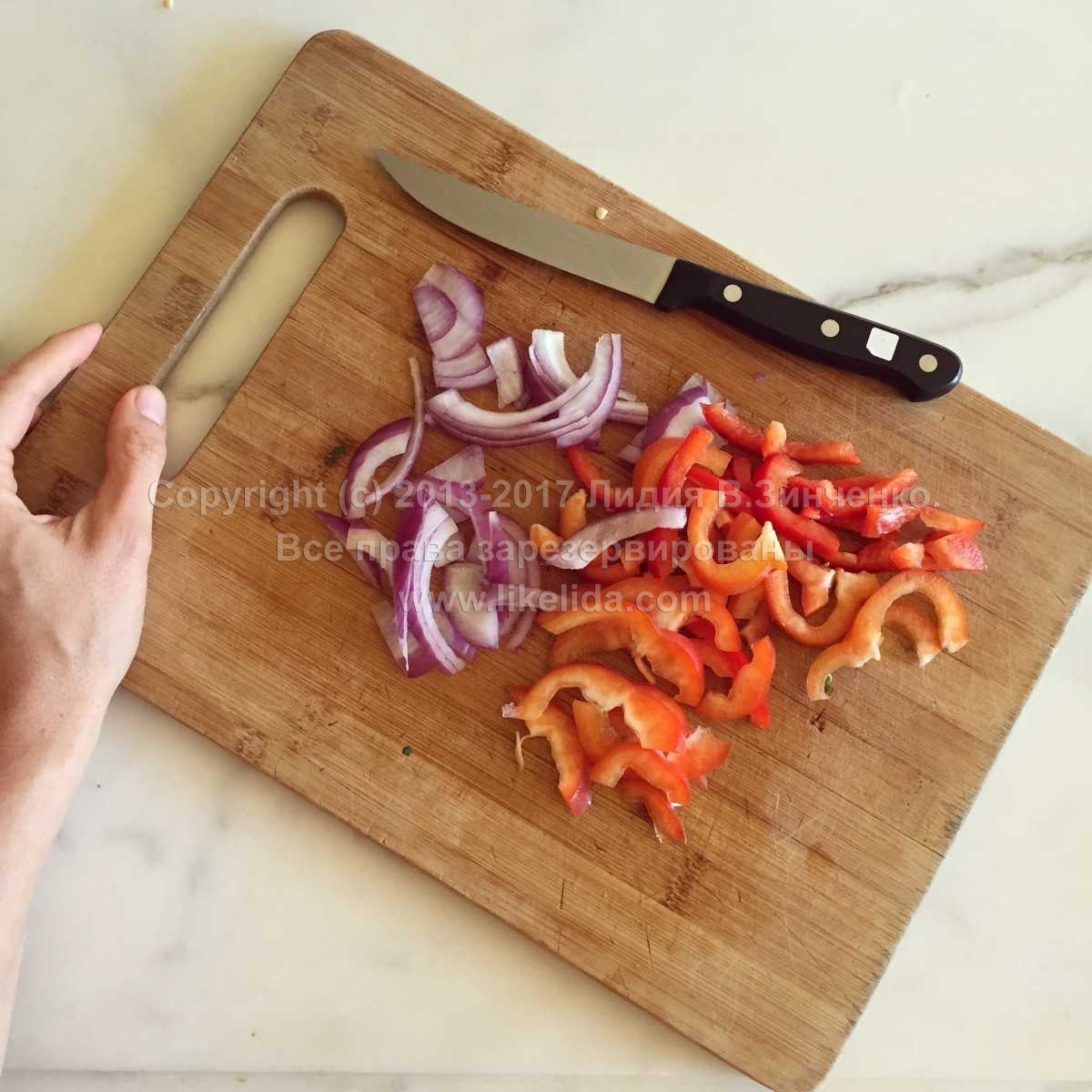 Cut vegetables.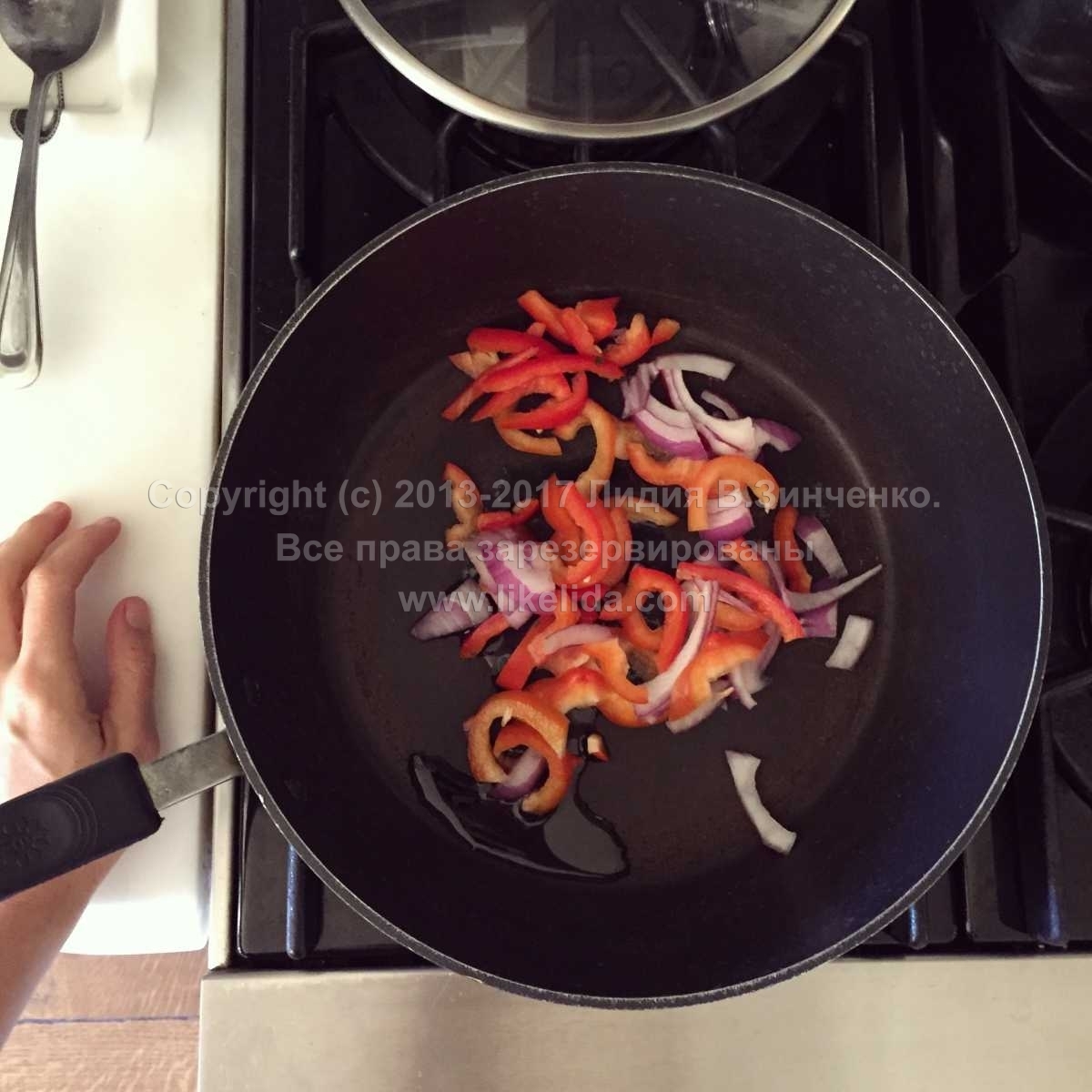 Pour the oil on a frying pan and fry the onions with pepper.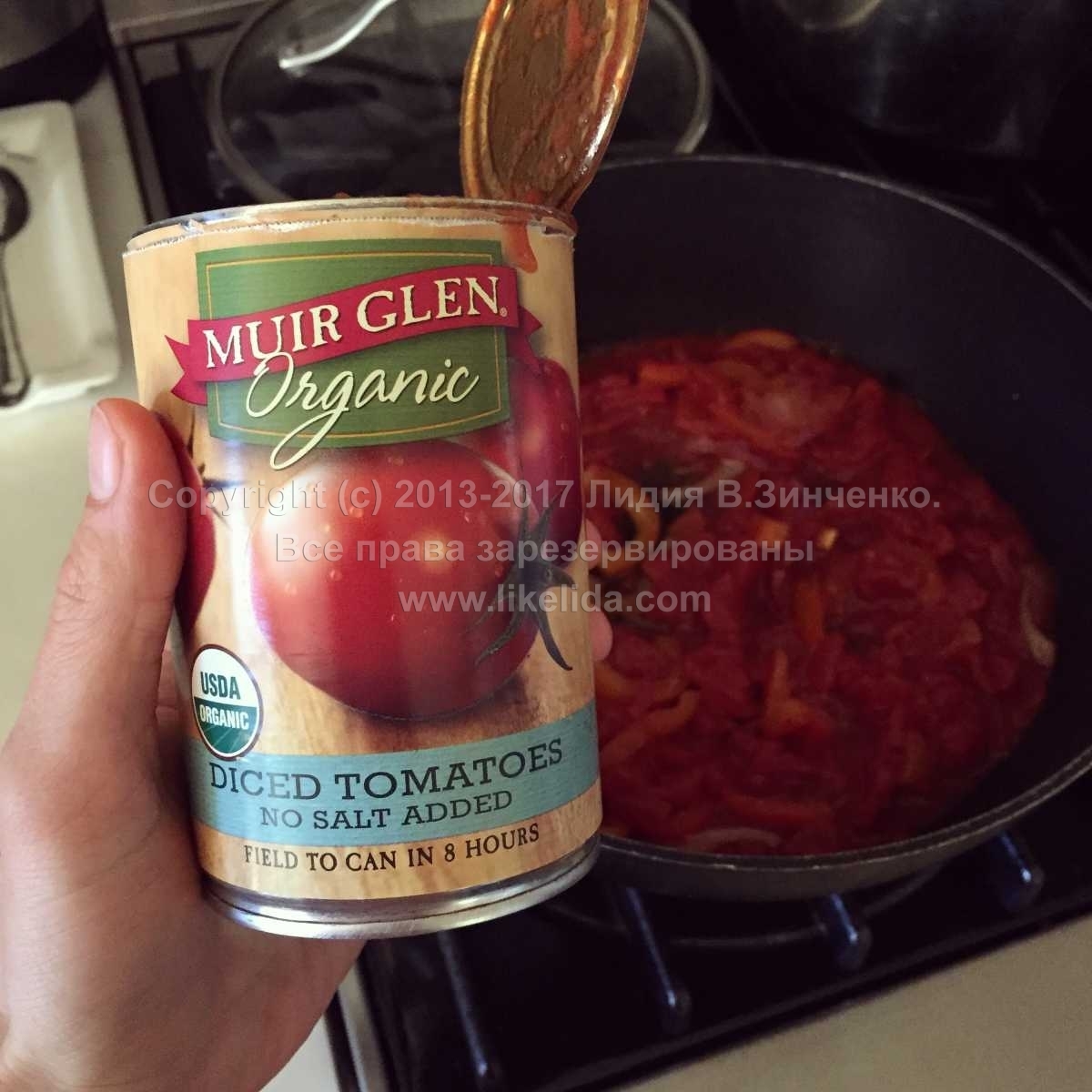 Add the tomatoes.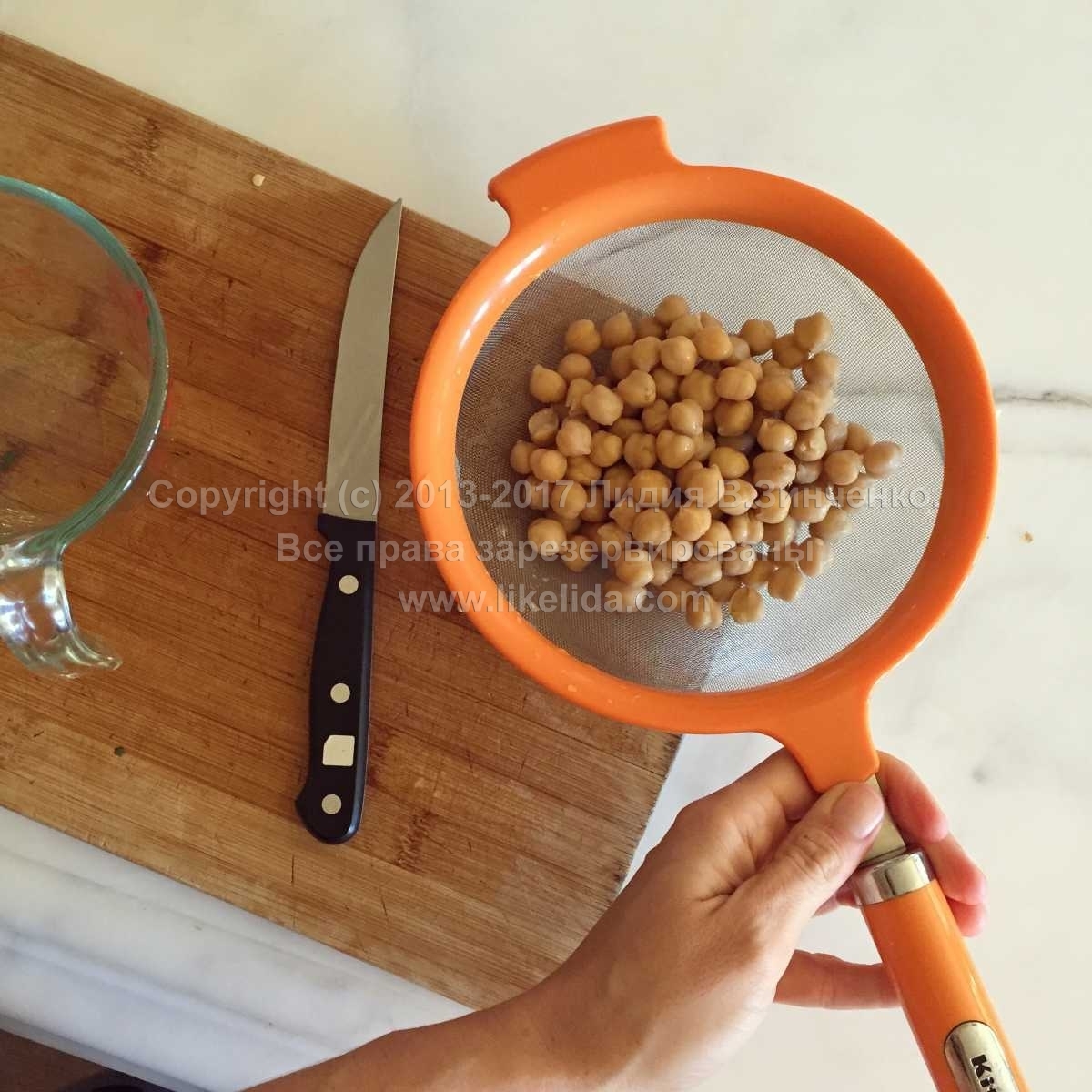 Rinse the chickpeas then add them to the pan.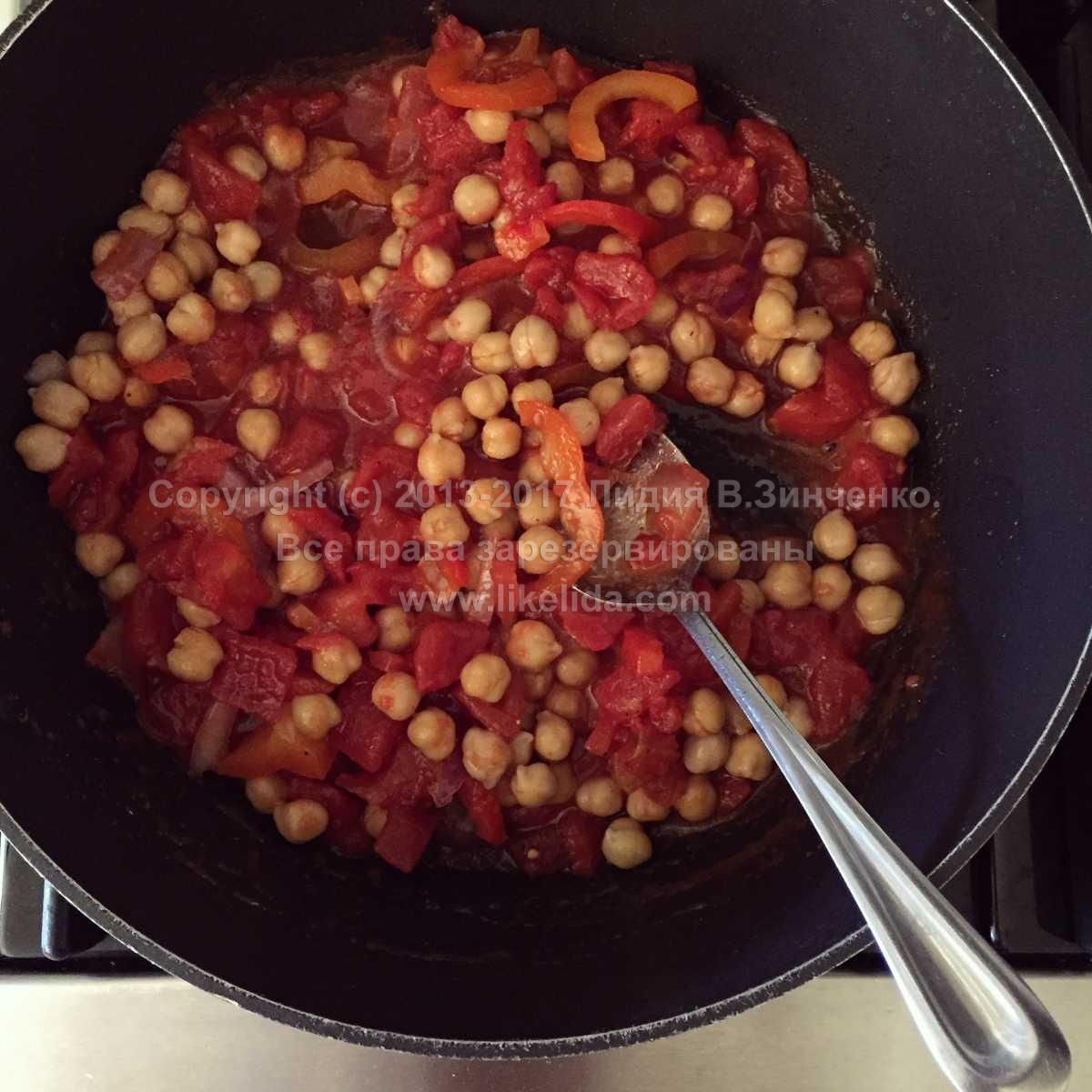 Add salt, pepper, the juice and the spices.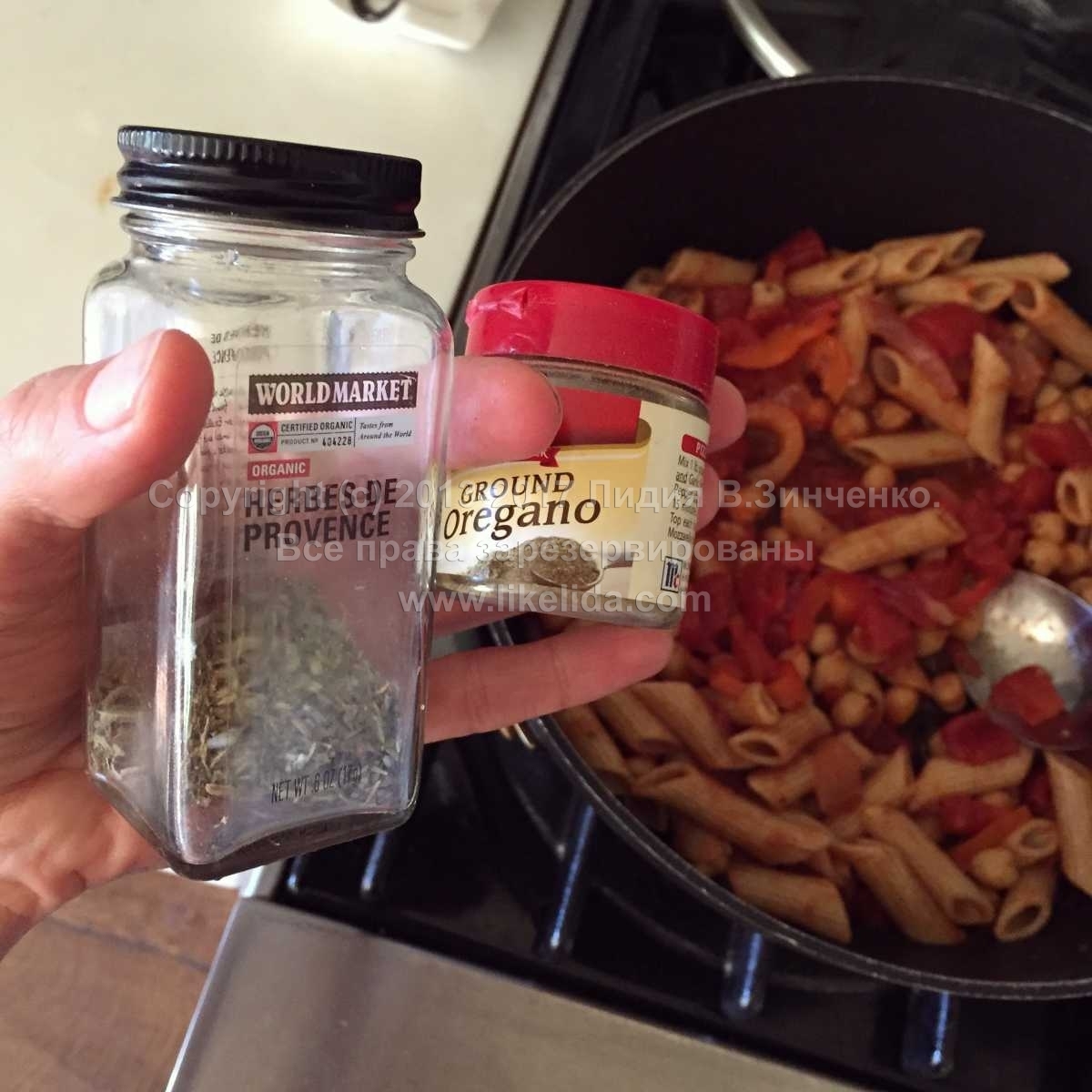 Now add the pasta and capers. Stew the mixture, then cover with a lid.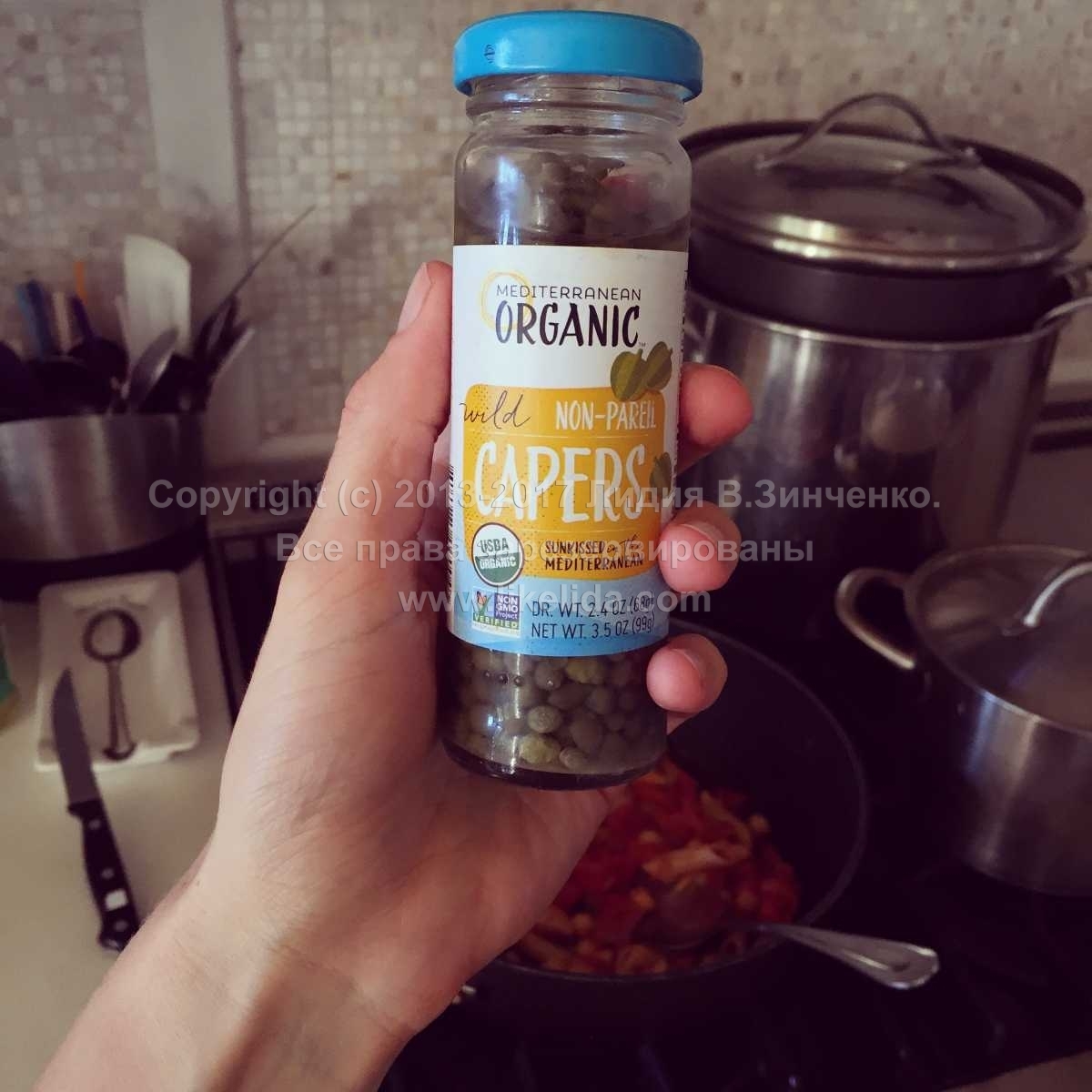 Done!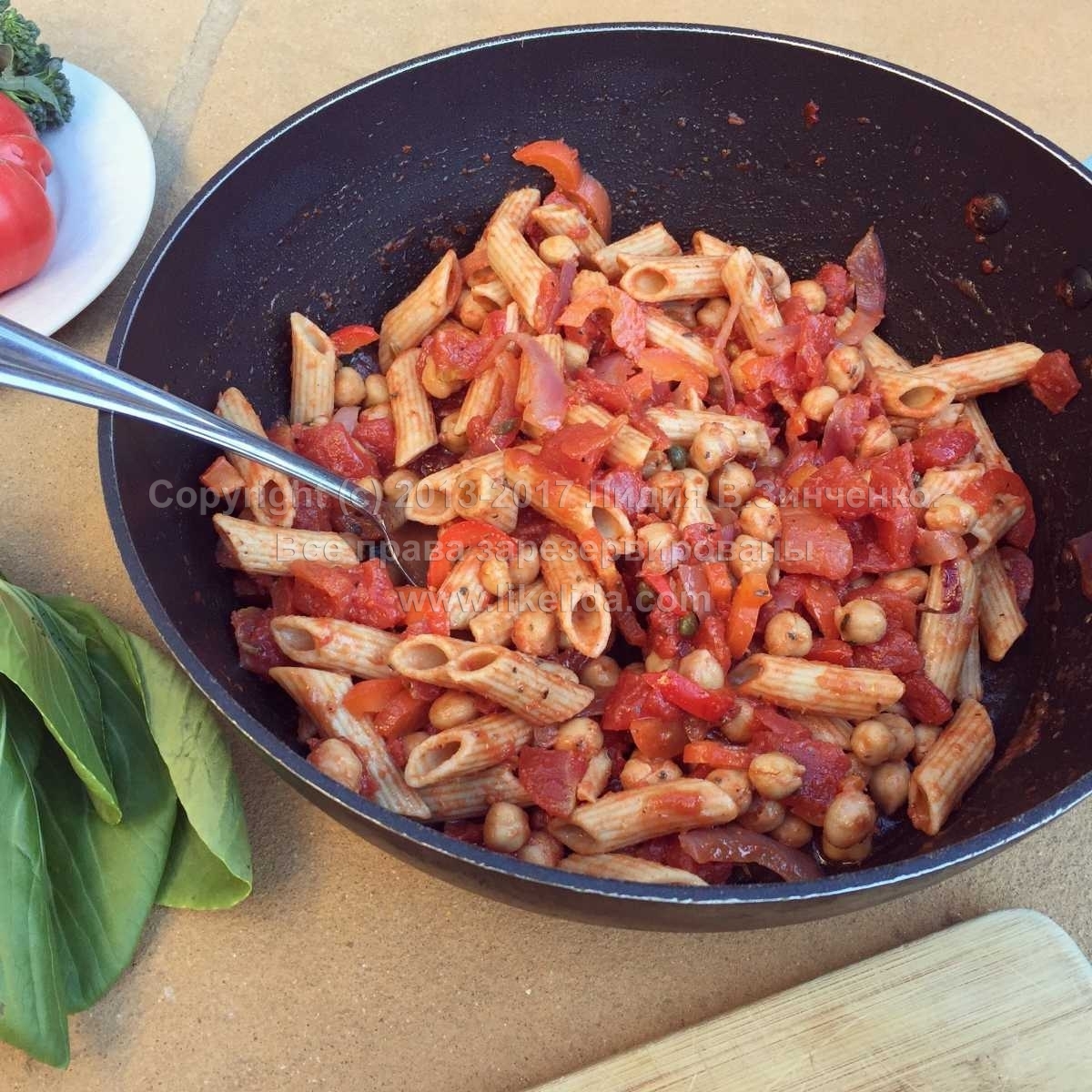 Those who like cheese, can safely add it at the very end.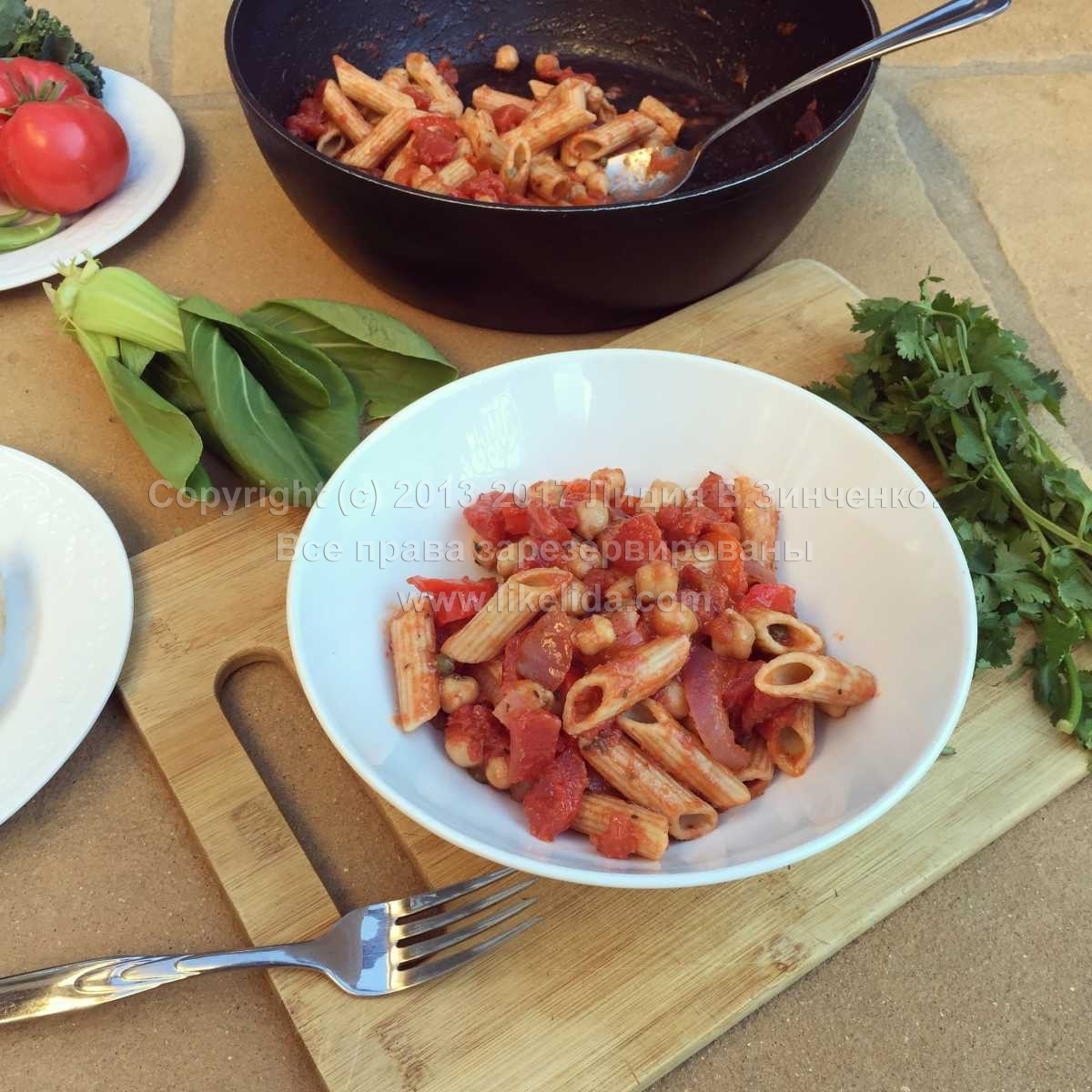 Vegans can also use food yeast or do it my way – simply keep the pasta without anything extra.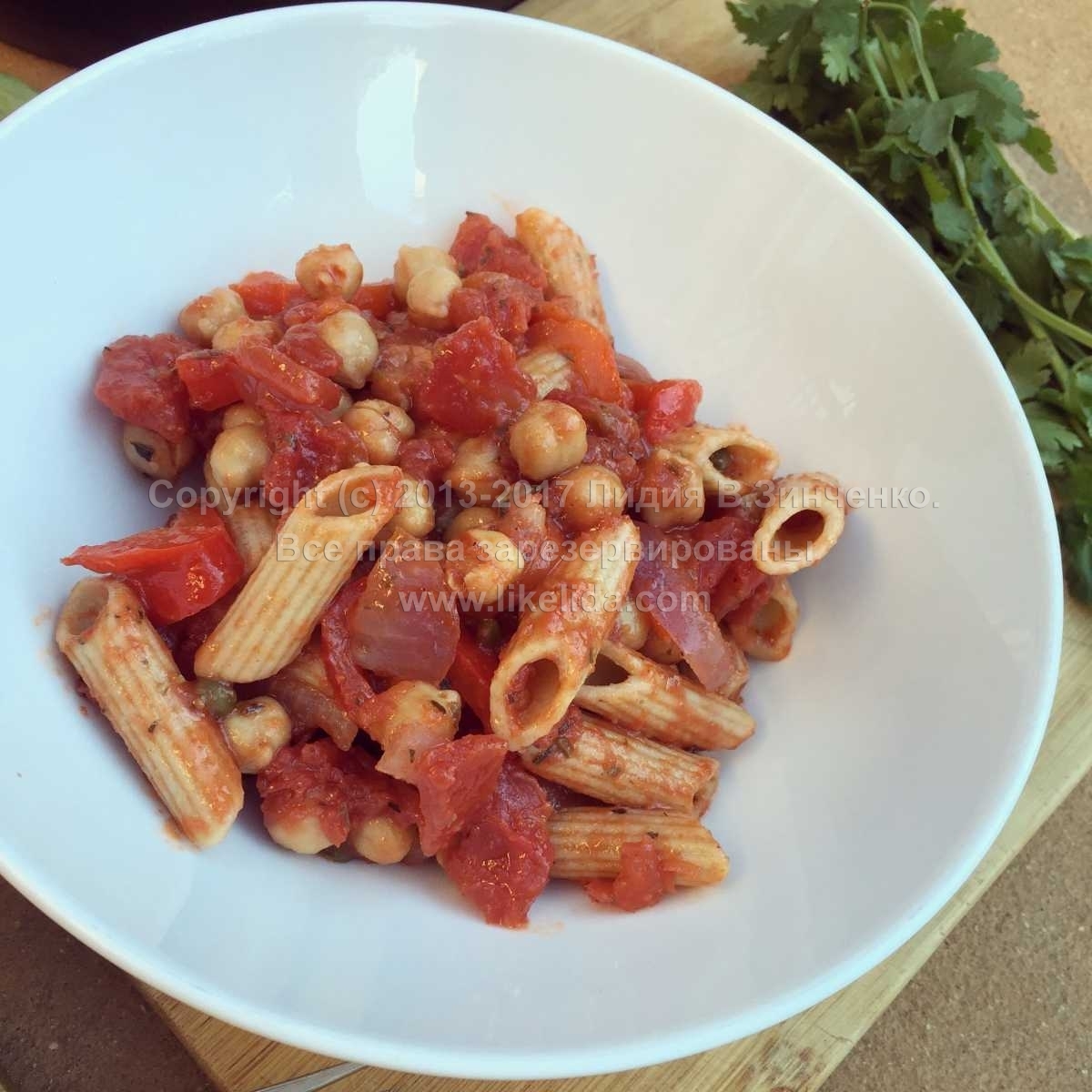 Bon appetit!