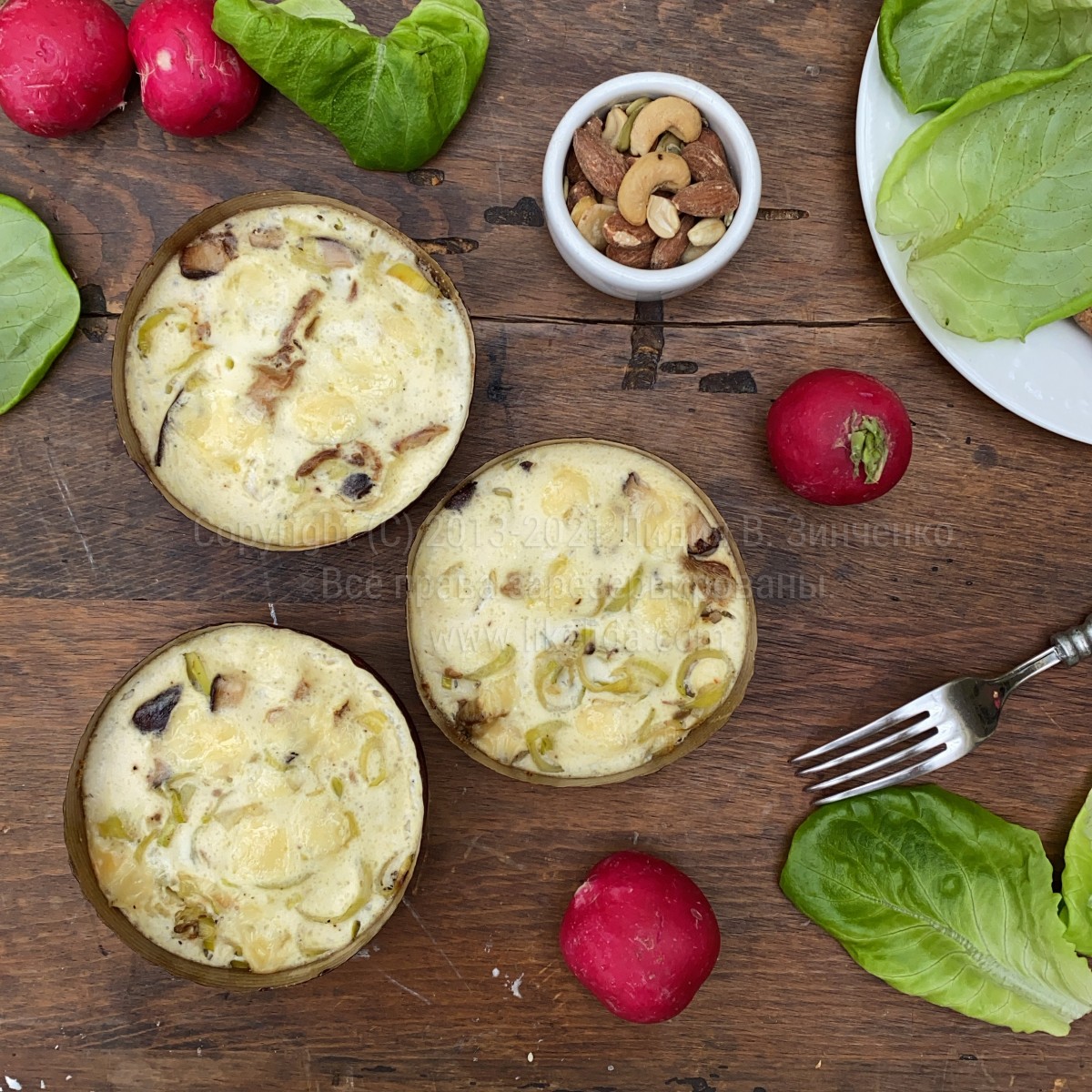 Believe it or not but this very French sounding dish is in fact very much Russian. "Julienne" in French cuisine means a dish of very thin-cut fresh vegetables and obviously the opposite of well known dish in Russia that is made of heavy cream, cheese, meats or vegetables.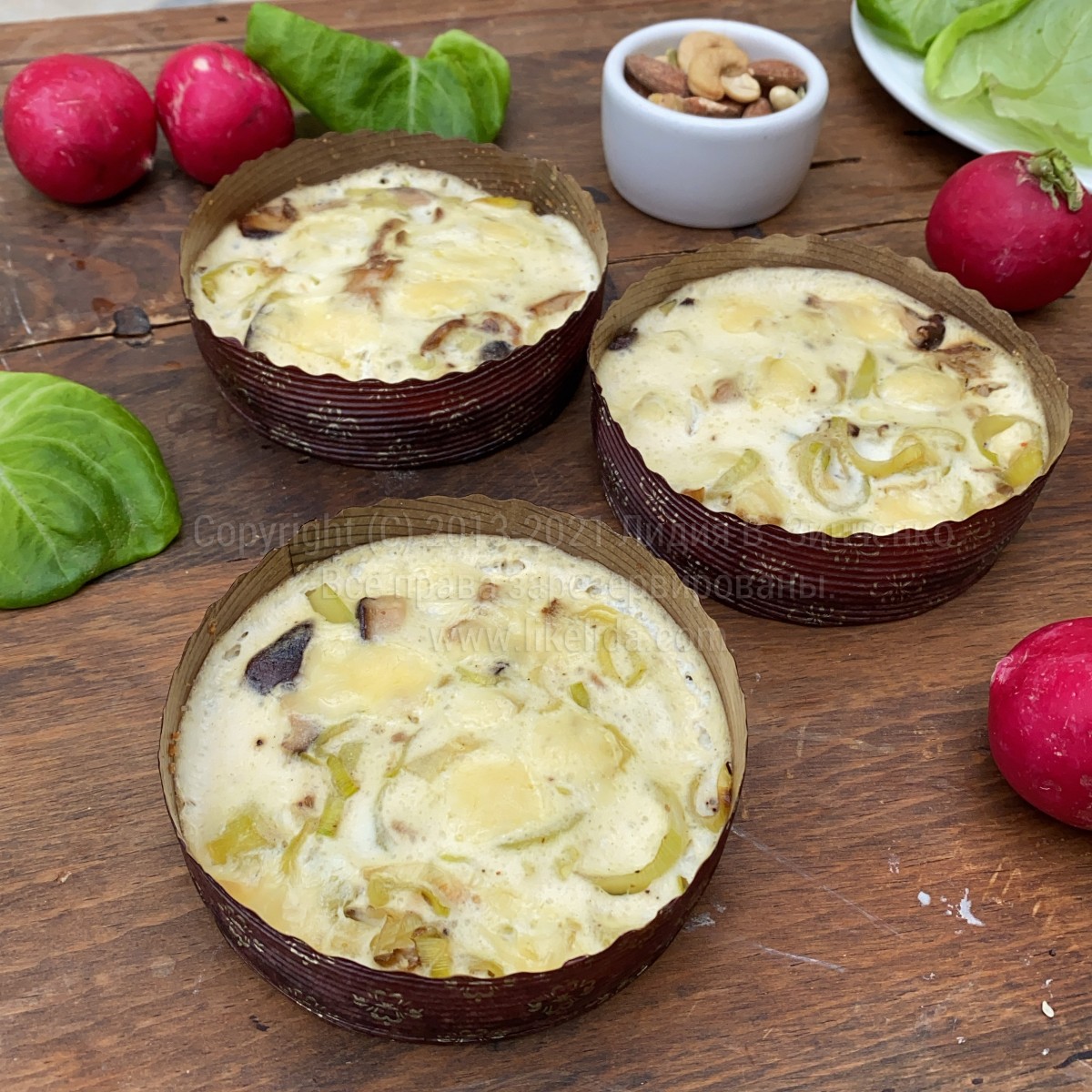 And as most of the traditional Russian dishes it's fatty and heavy. So I decided to create my own very healthy, clean and easy to cook julien dish, which may suit any type of diets you may be on.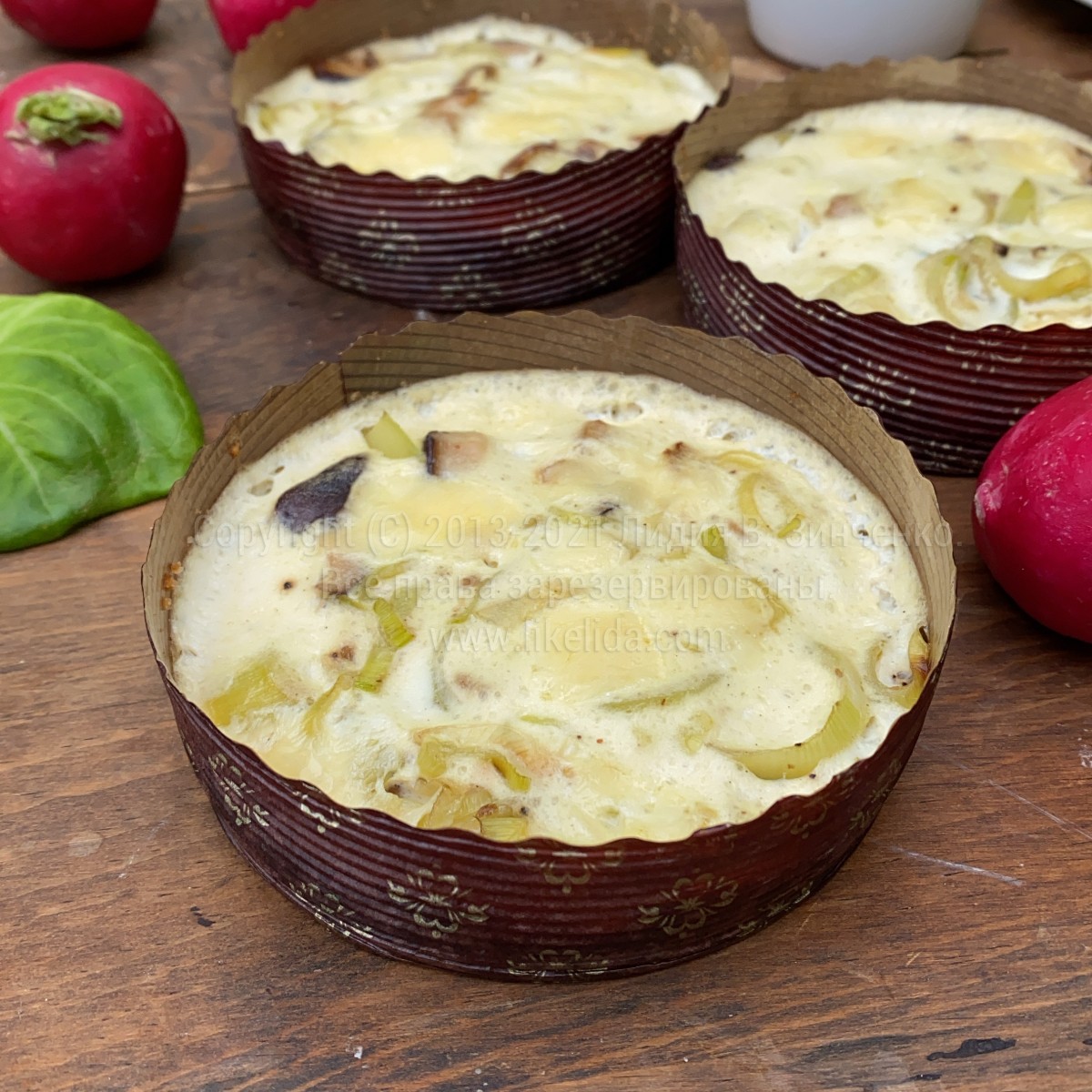 I use leeks and mushrooms for filling and instead of cream, cheese and other high cholesterol ingredients I use tofu.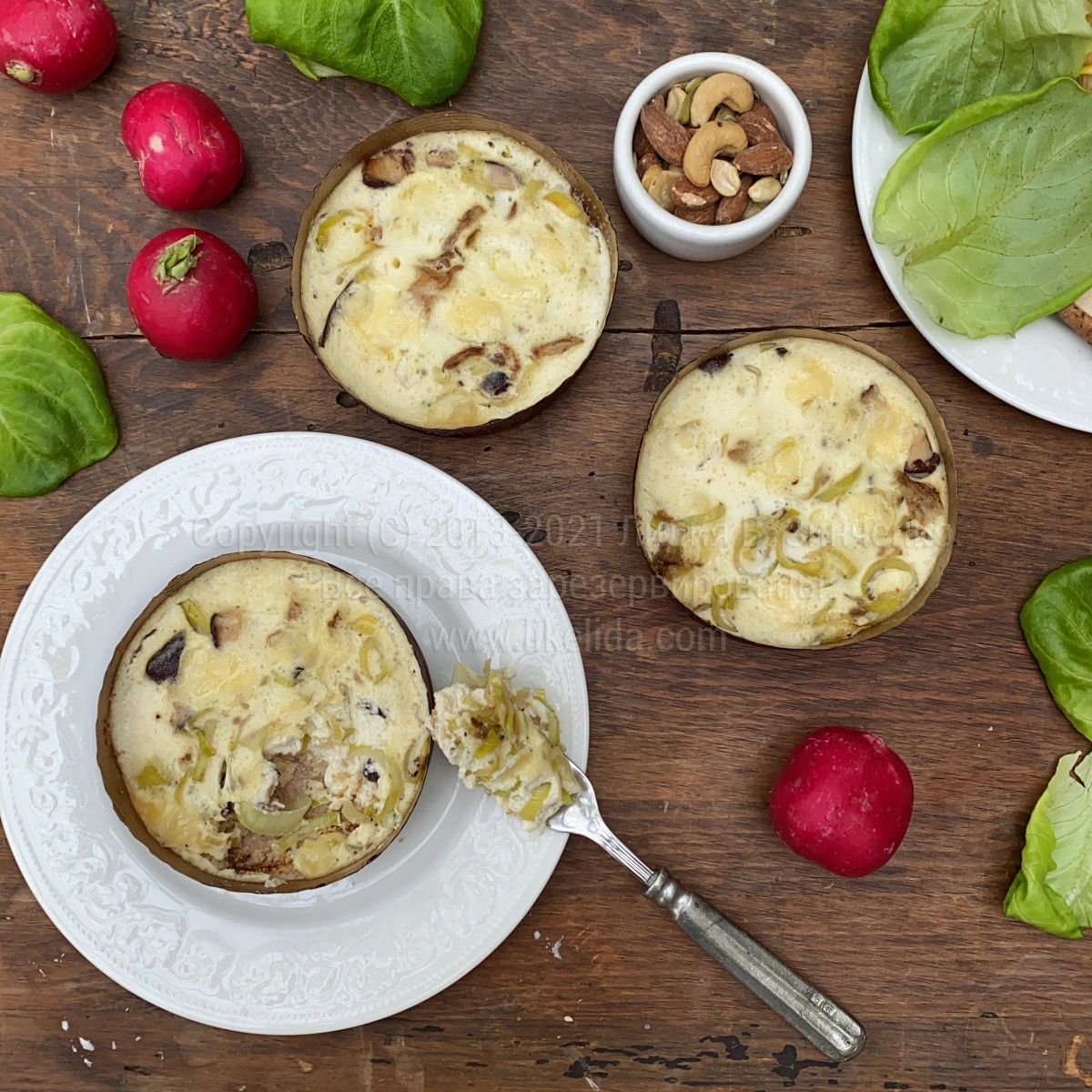 I also made my small addition to the original recipe and added a gluten-free flour base so it's easy to eat, and which also will prevent your dish from burning.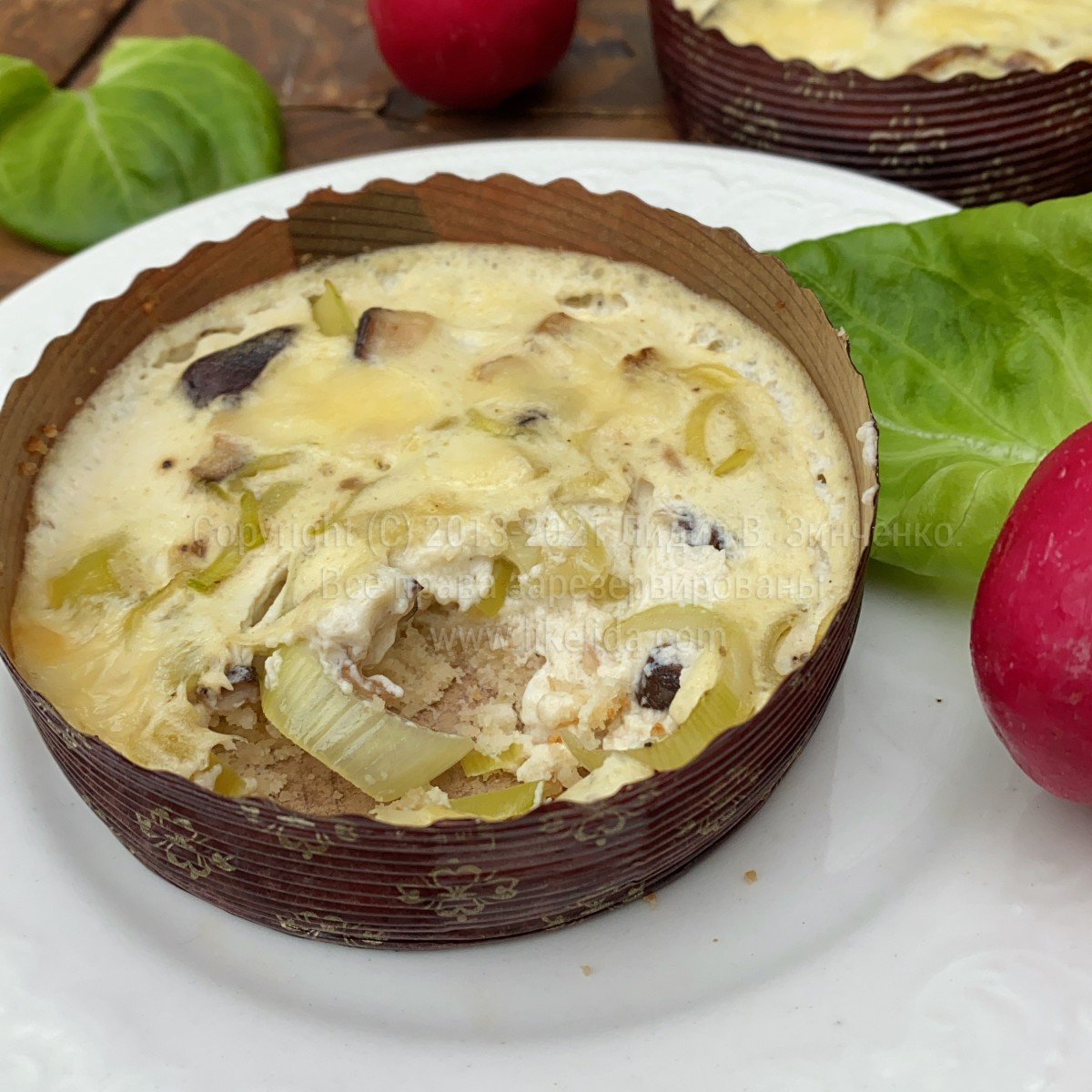 Amazing combination of these ingredients will pleasantly surprise you - no doubt!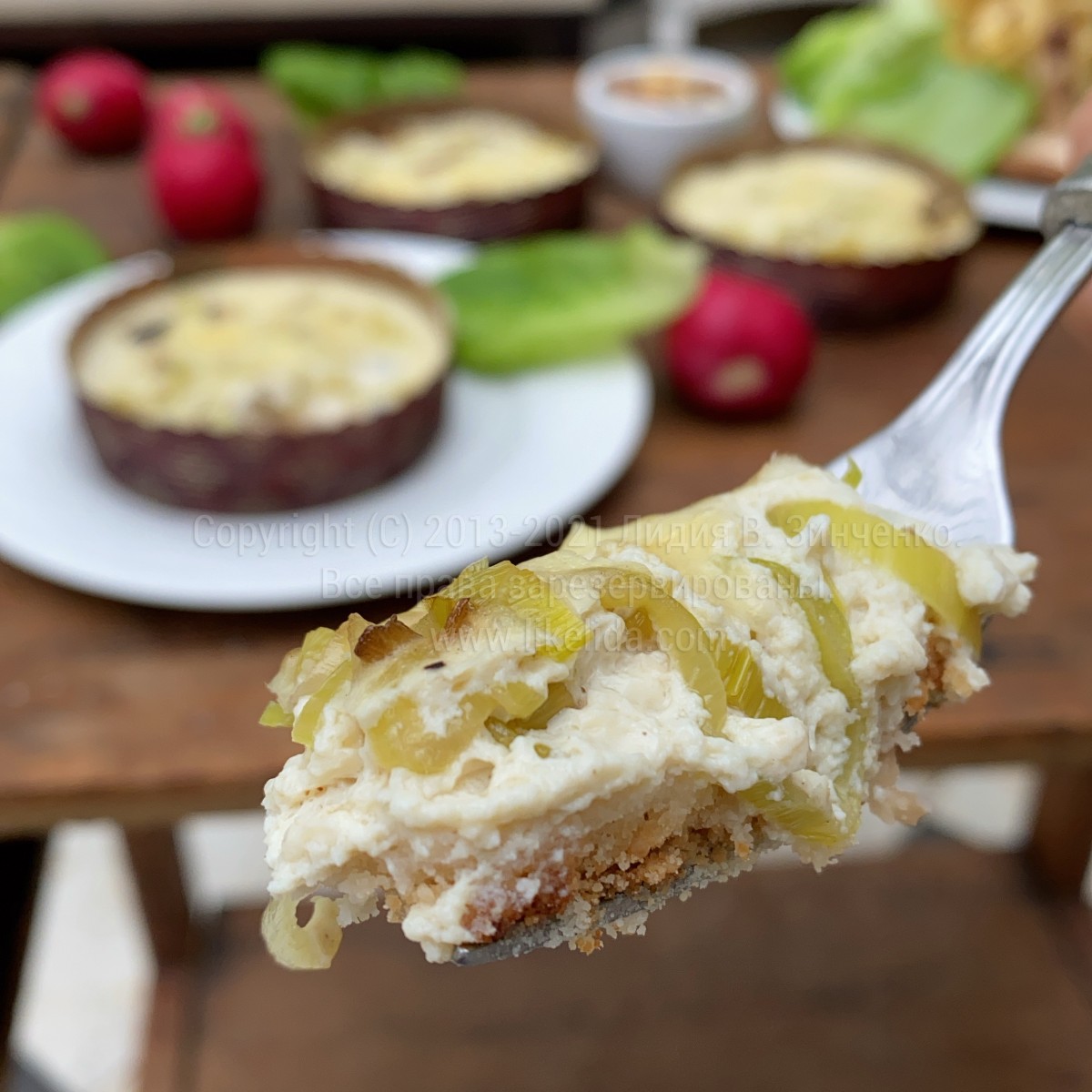 Ready?
Let's go cooking!
We will need: (for 4)
1/2 cup (1 cup - 250 ml.) of almond flour
1/2 cup of coconut flour
1/2 tea spoon of agave syrup
1 table spoon of coconut oil
1 table spoon of water
1 small leek
100 g. mushrooms of your choice
200 g. silken tofu
1/4 cup of coconut milk
Salt, pepper
Nutritional yeast (optional)
Vegetable oil for the pan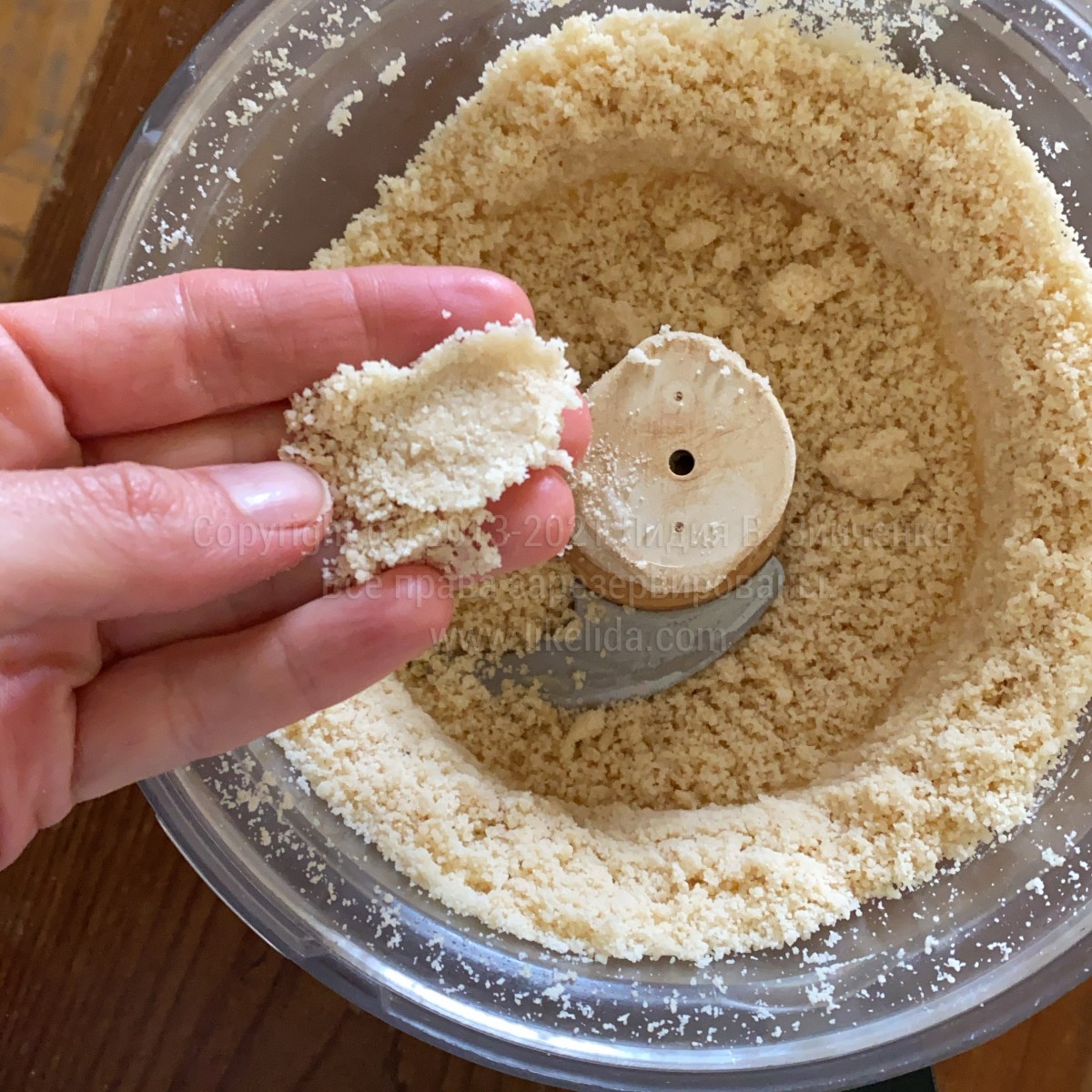 Combine two types of flour, syrup, oil, water.
Will be a bit dry but that's perfect. Fill the forms with it.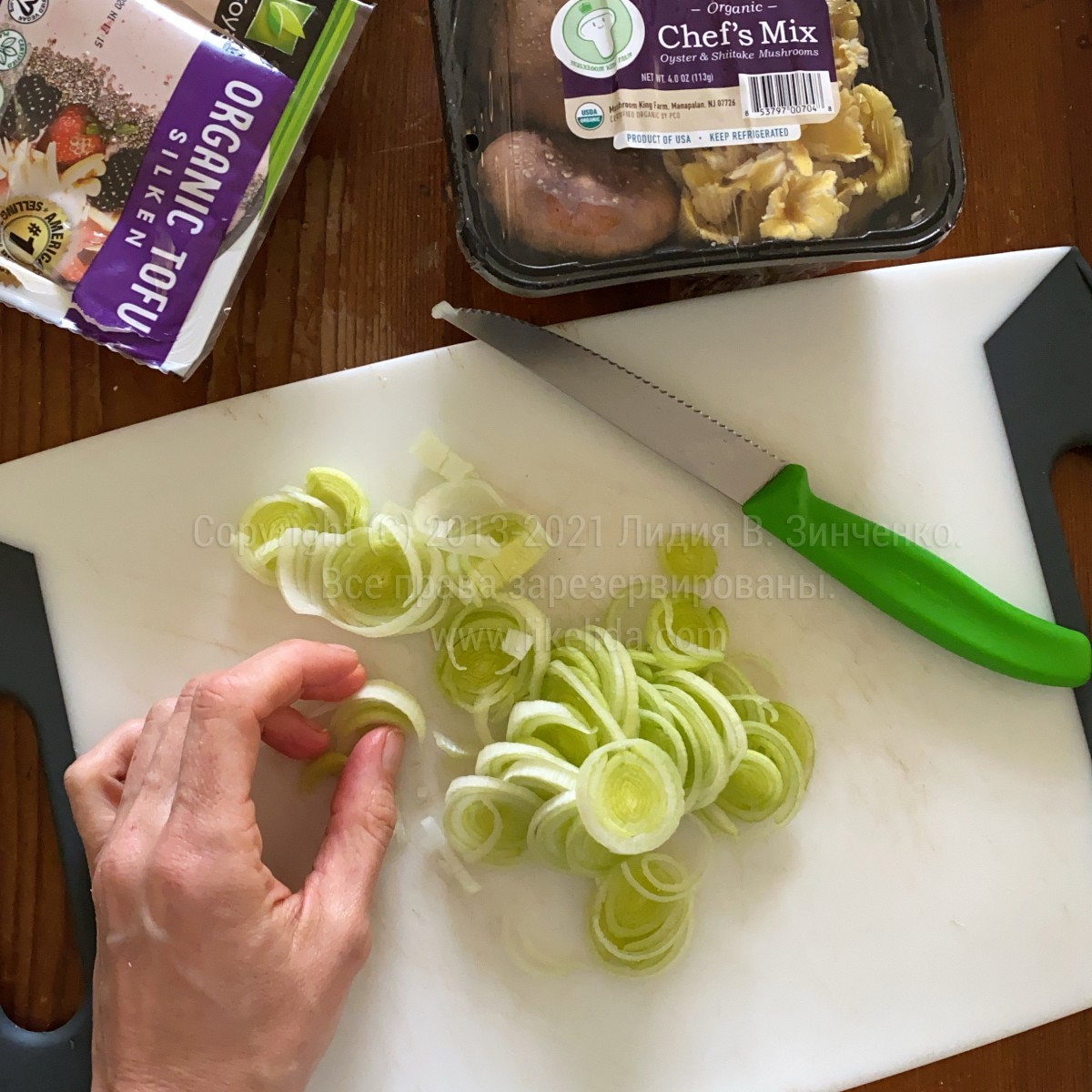 Chop your leeks and mushrooms.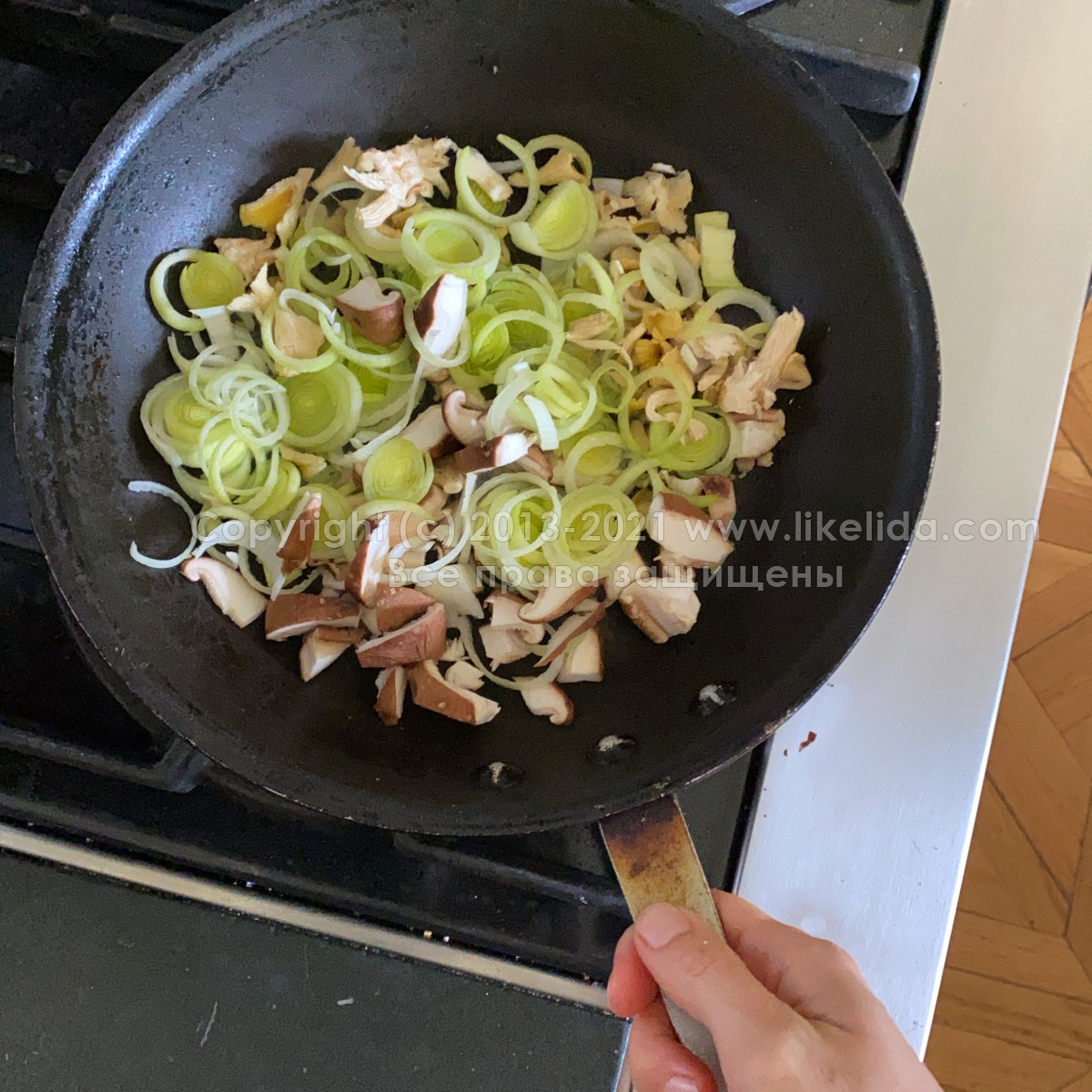 Sauté with some oil. Fill over the base of flour.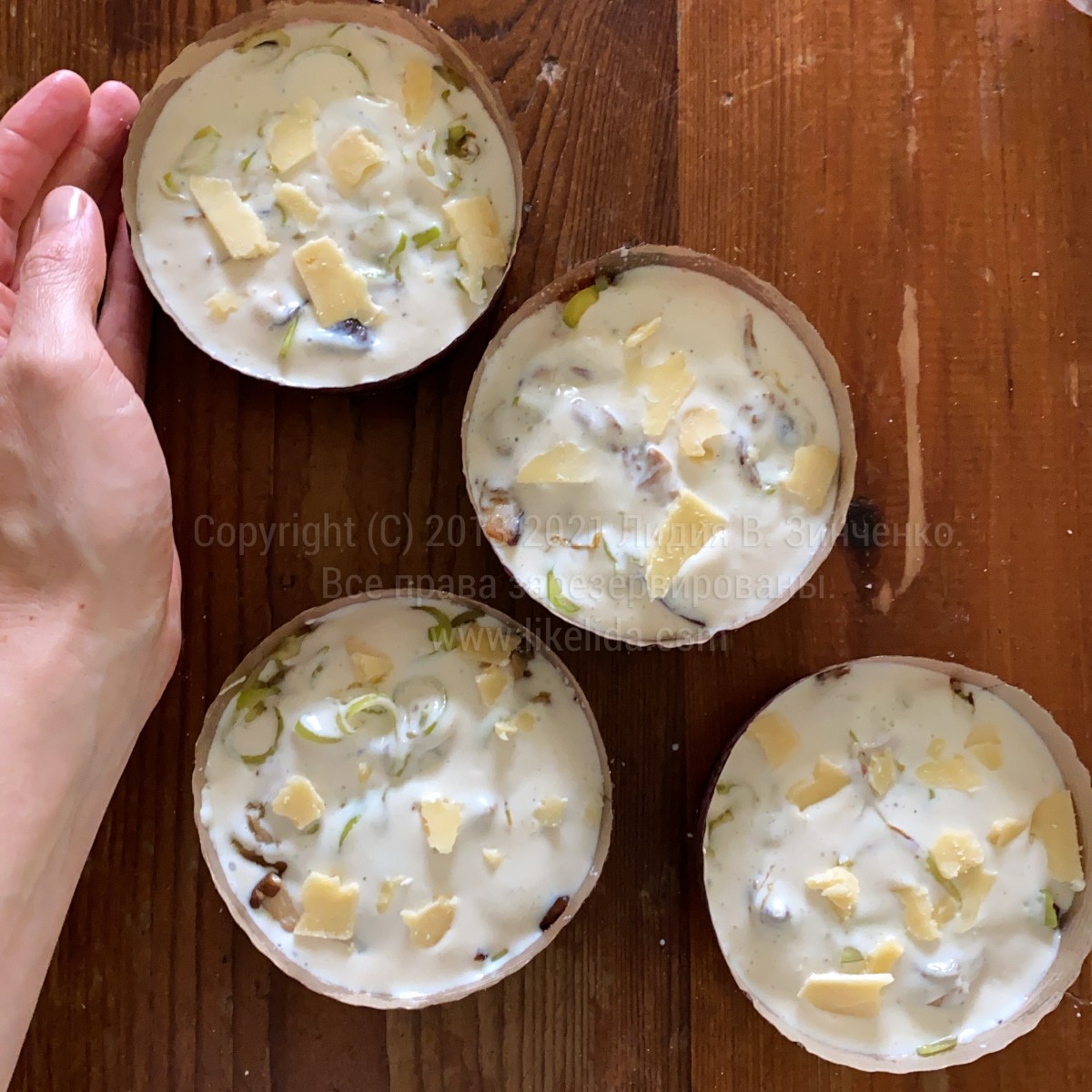 Blend together tofu, milk, salt, pepper and yeast. Pour over the vegetables.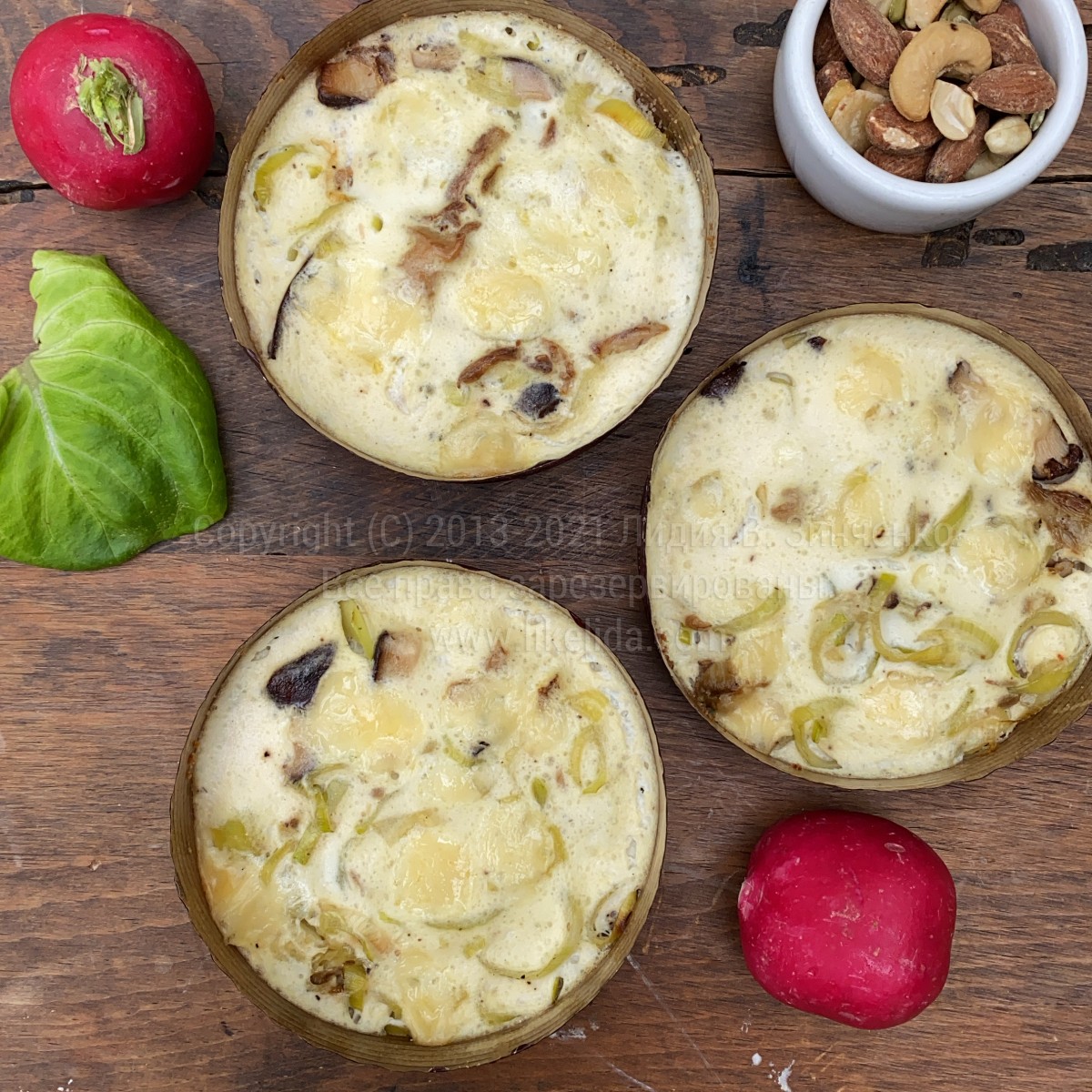 Bake at 165C/325F till its brown and smells delicious
.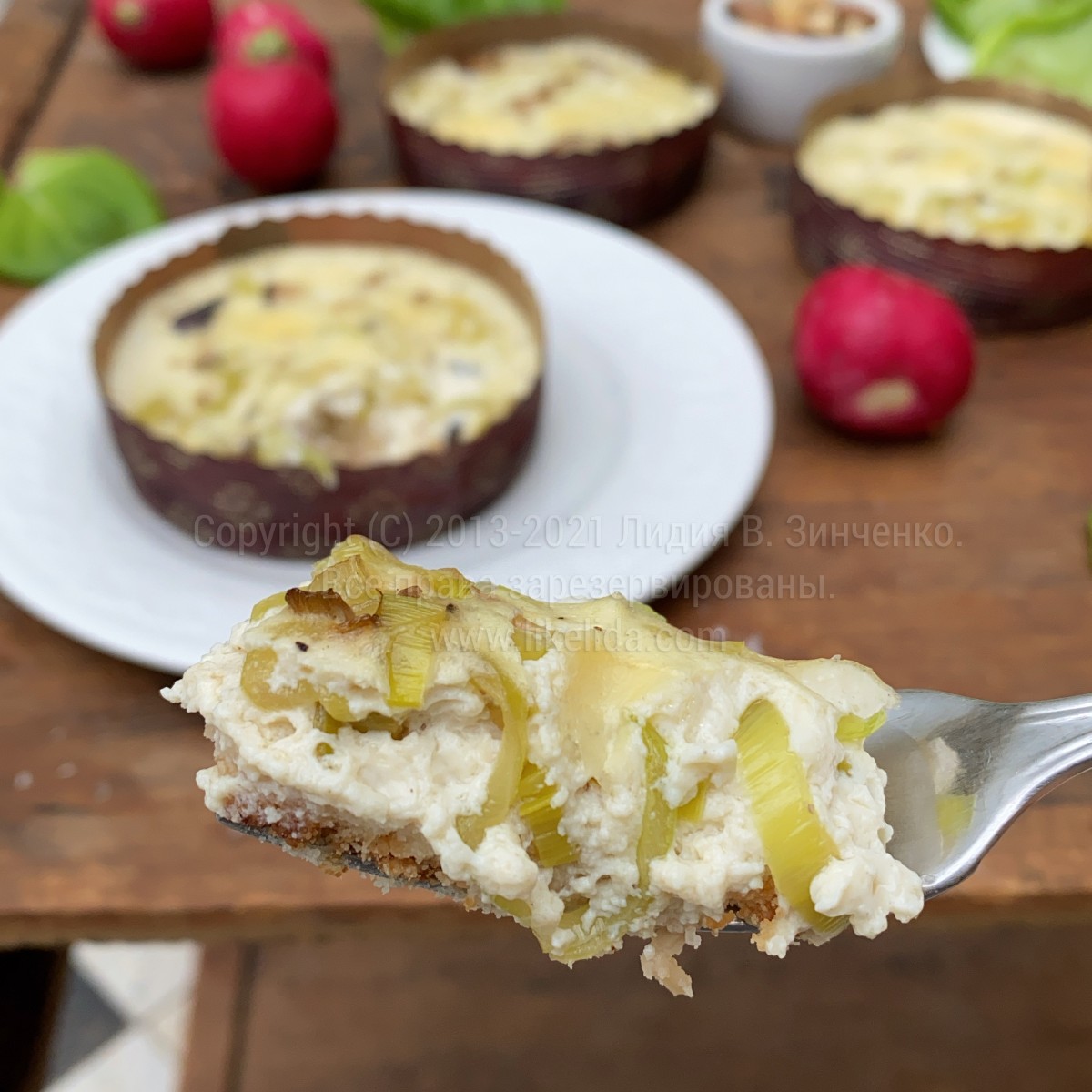 Enjoy!