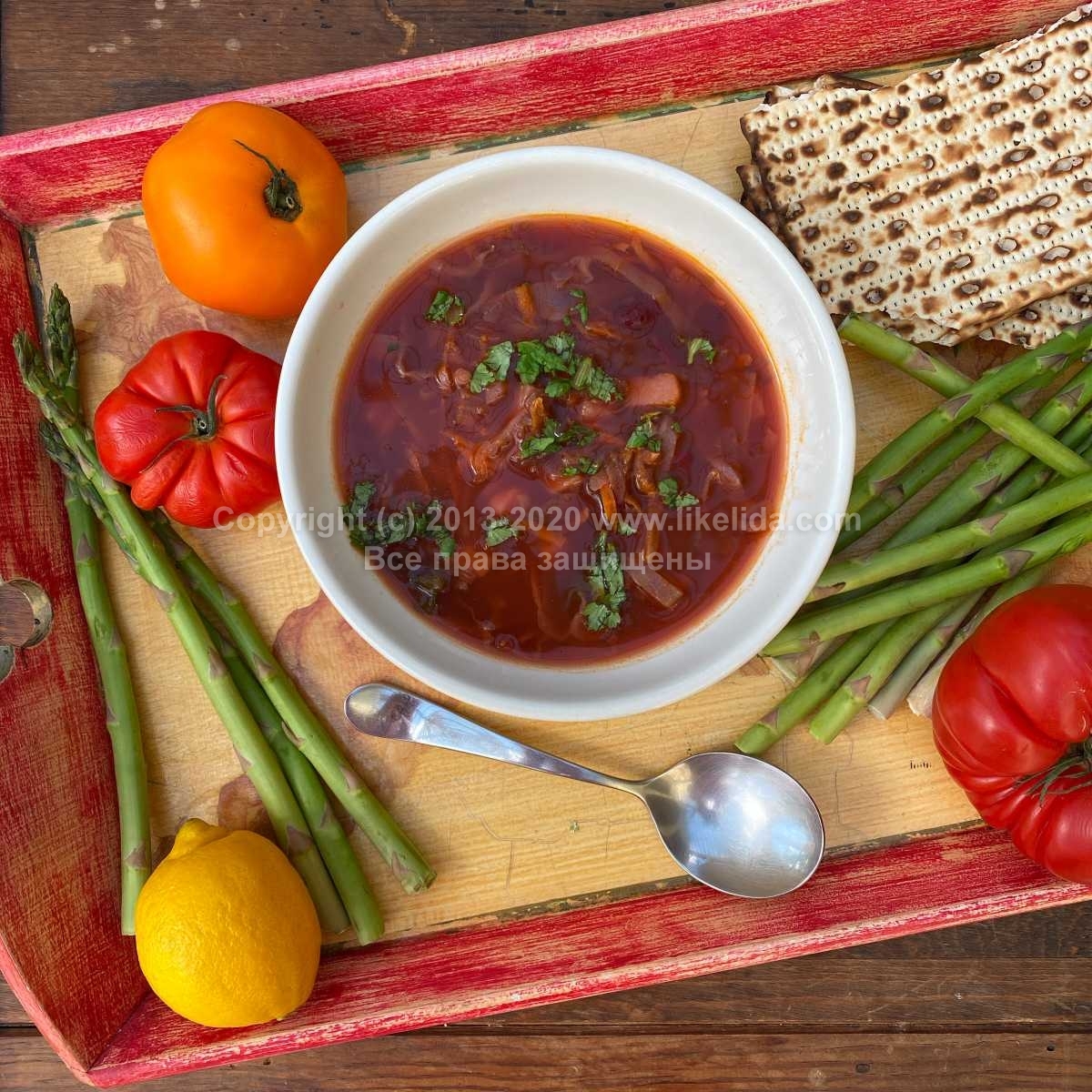 I was born in Russia and borscht was a big part of my childhood.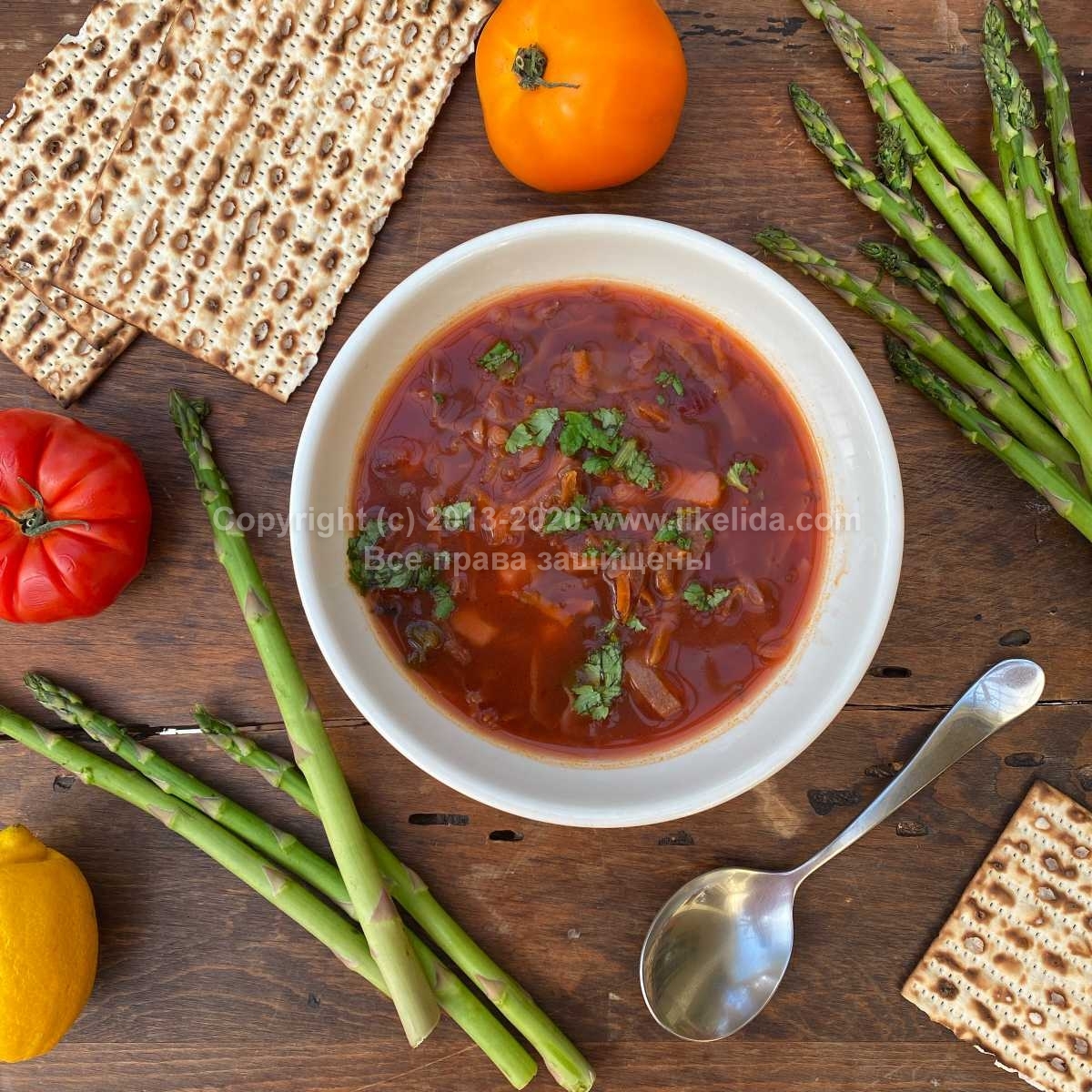 I will be honest with you, I did not like it till I grew up, moved to USA and started my own family.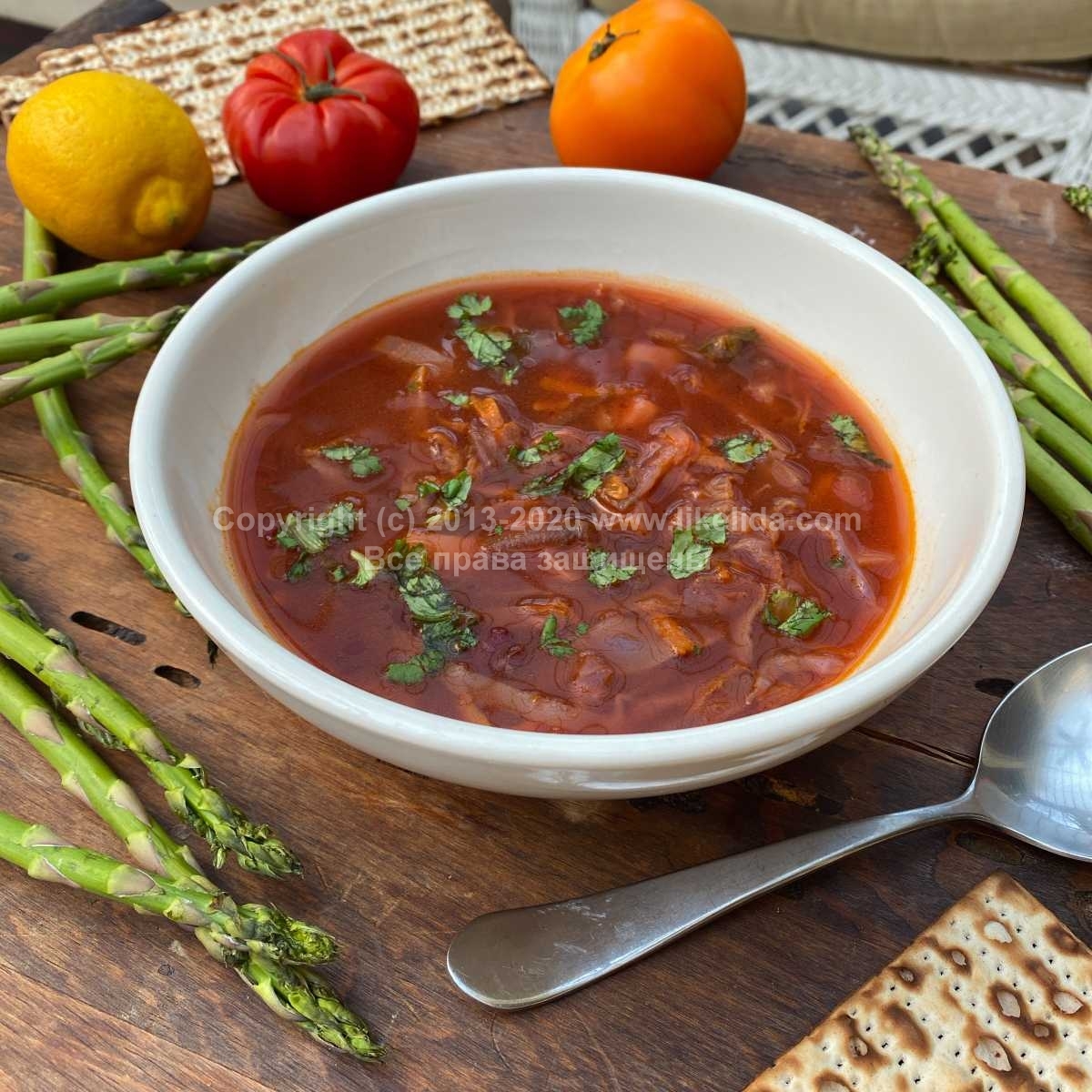 Since then I have cooked lots of different dishes, of course including a few soups. Once I decided to give my kids a taste of my own childhood, cooked our first borscht and… they liked it very much. And now a very special borscht is a part of my cooking routine.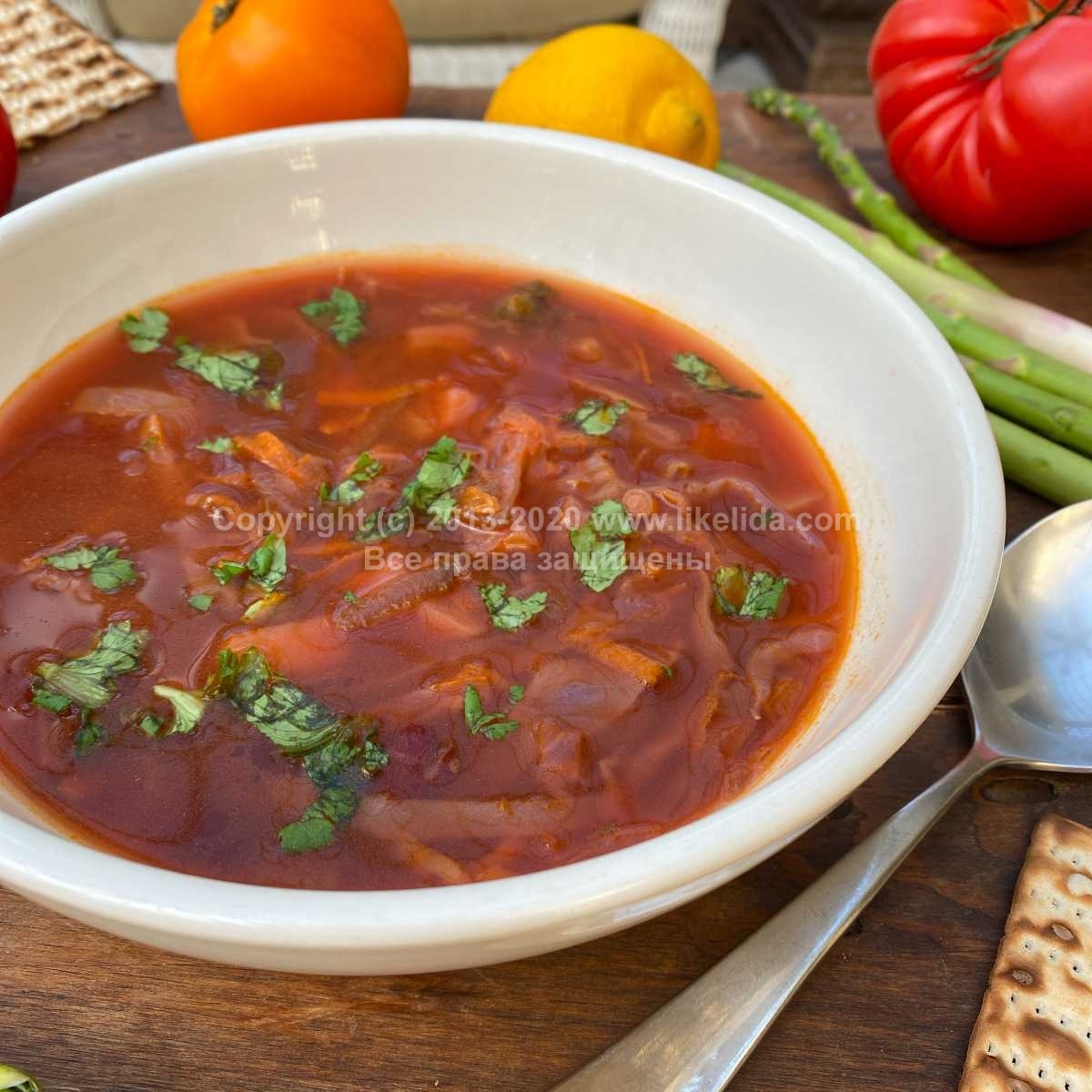 Normally Russians cook borsch with lots of meat and garlic so at the end it's very heavy and its aroma is quite strong.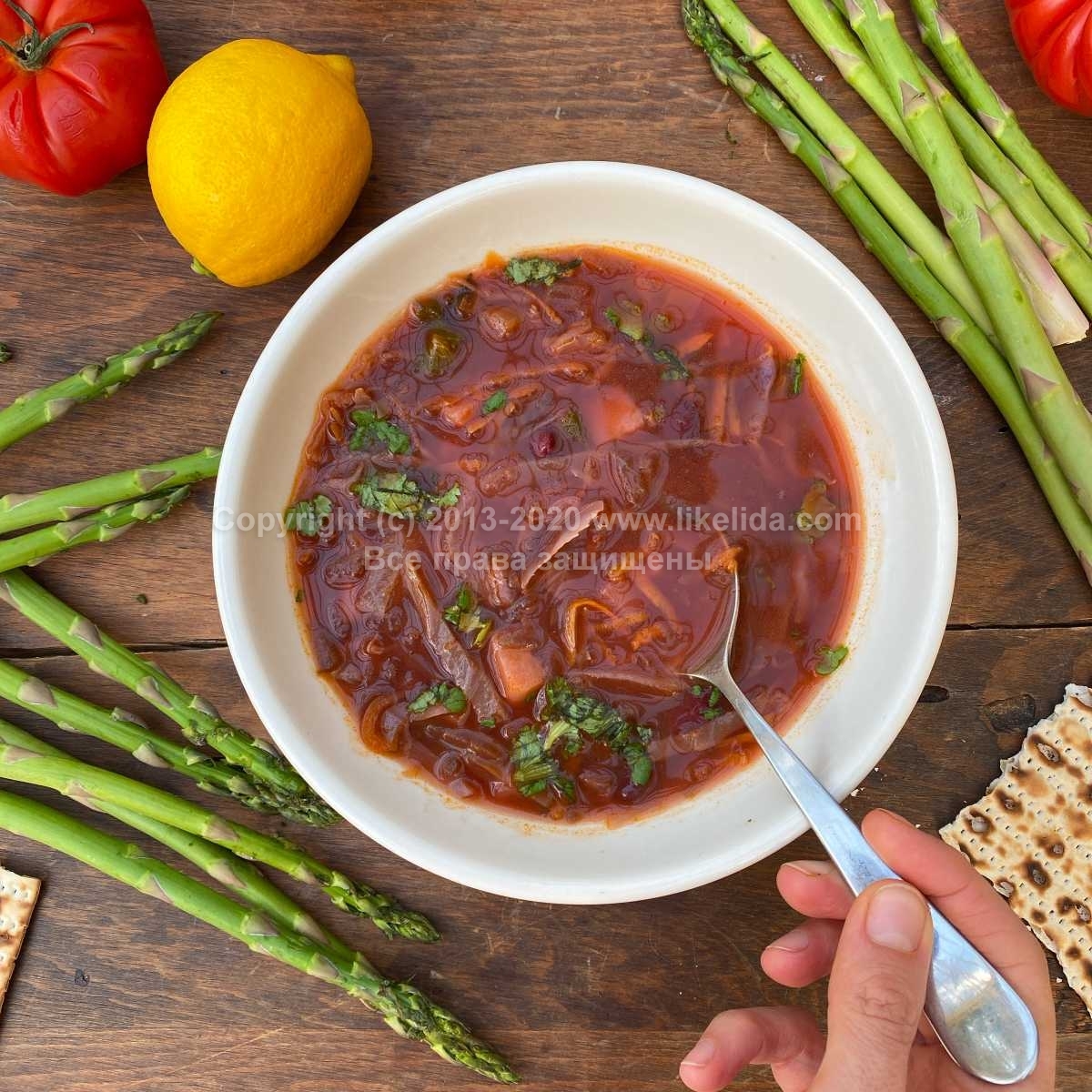 I like beats and I think this is the best part of this soup so I decided to elevate their taste by adding cumin, celery, and for meat substitute I've added red beans.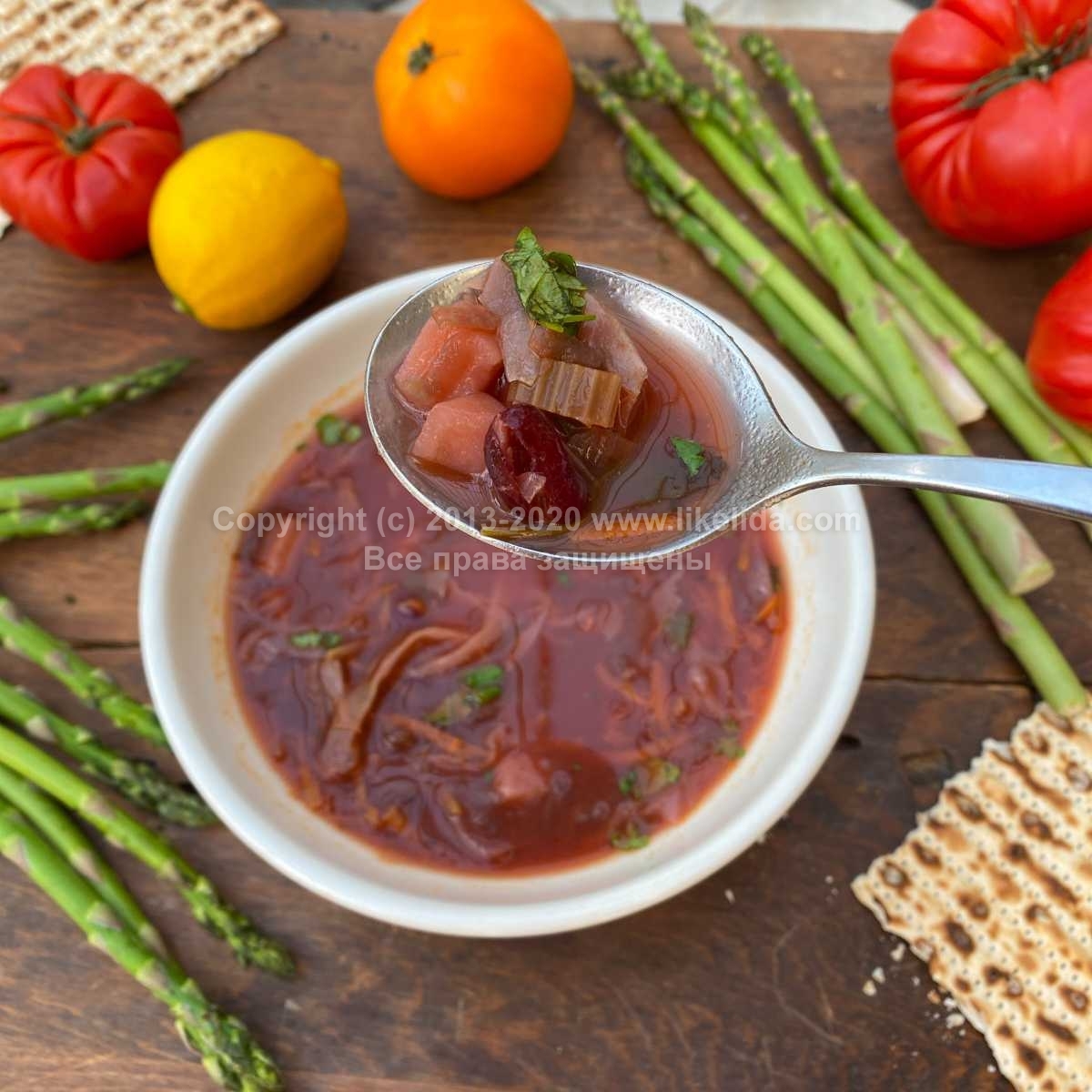 I also added just a pinch of chili pepper flakes to spice it up a bit and make it delicious even without the "angry" Russian garlic.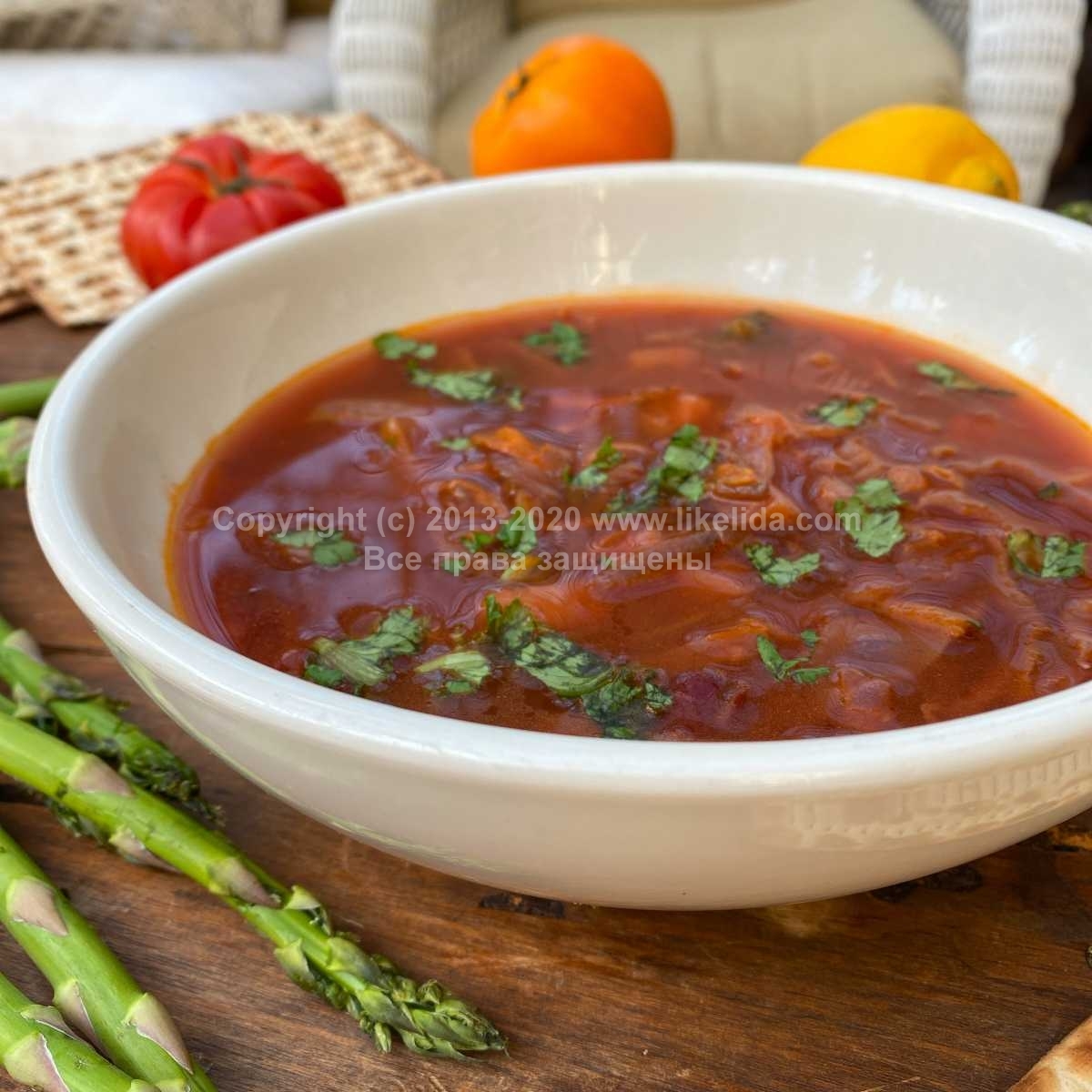 Also, normally people use white cabbage but I love the red one. It has texture and an amazing bright color. So now you see why my soup is called "Red borscht", right? You can serve it as is or with a touch of any type of sour cream to your taste. Are you ready to enjoy the most creative Russian borscht? Let's go cooking!
We will need:
8-10 cups (1 cup -240 ml.) of any type of broth you want (I use water)
4 large potatoes
1 cup of shredded carrots
1 celery stick
350 g. of boiled beets
1,5 cup of shredded red cabbage
1/2 of white onion
3/4 cups of tomato paste (I use organic strained tomatoes)
1 can of red or black beans
2 table spoons of lemon juice
Bay leave, cumin, dry garlic, chili flakes, salt and pepper
Fresh cilantro
Olive oil (I use avocado oil)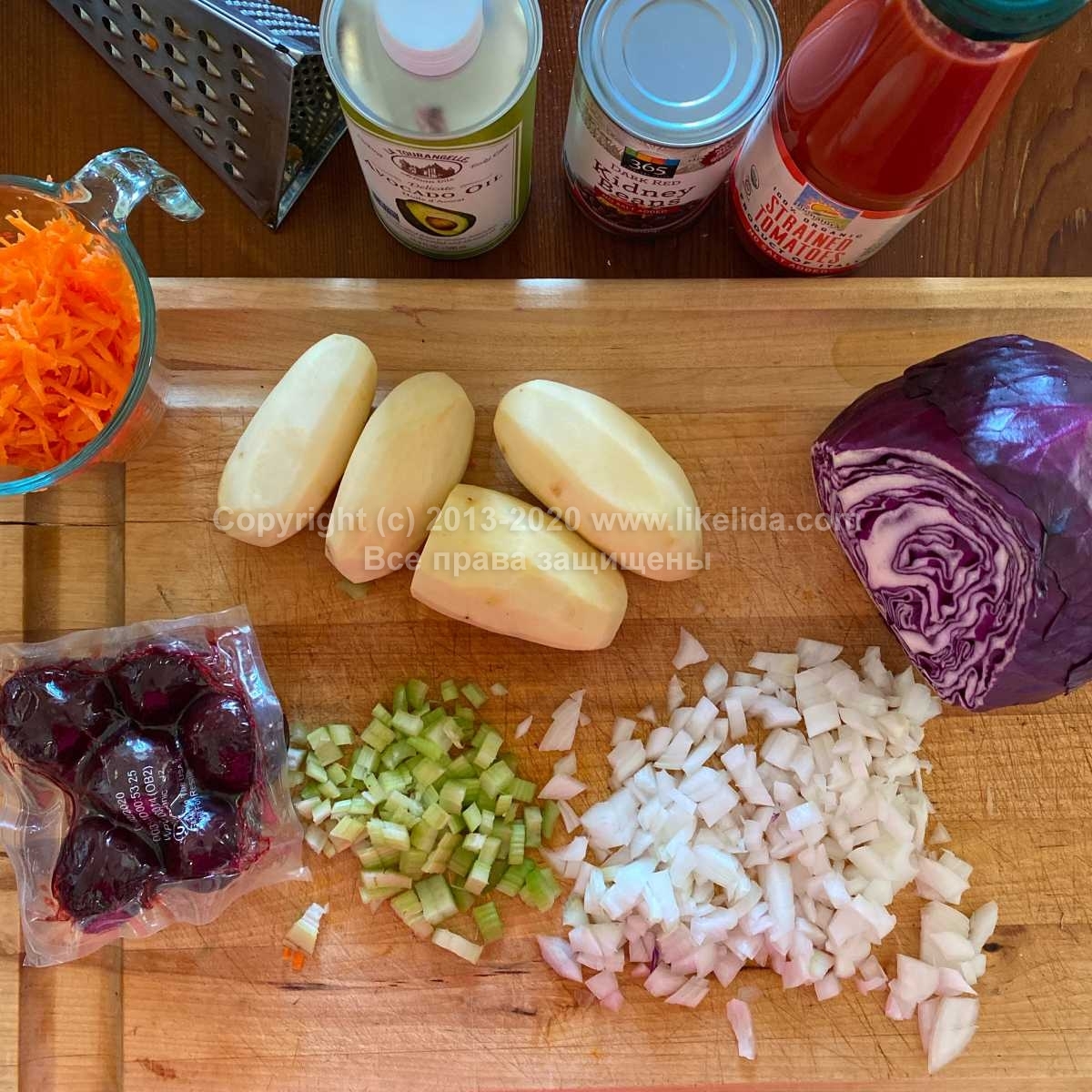 Chop your onions, cut potatoes in cubes, chop the celery.
Put bay leave in boiling water or broth. Add potatoes, celery.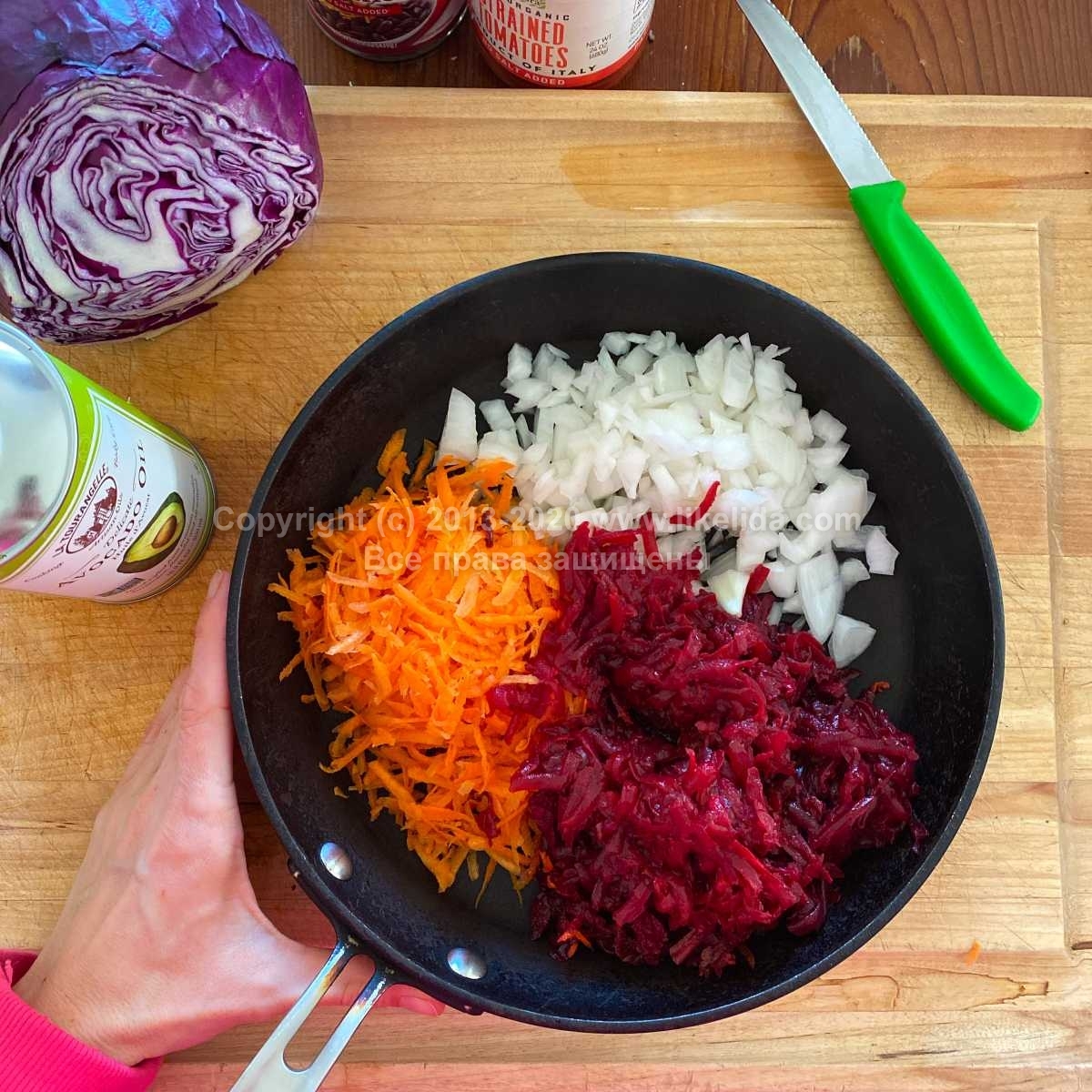 Shred your carrots, beats.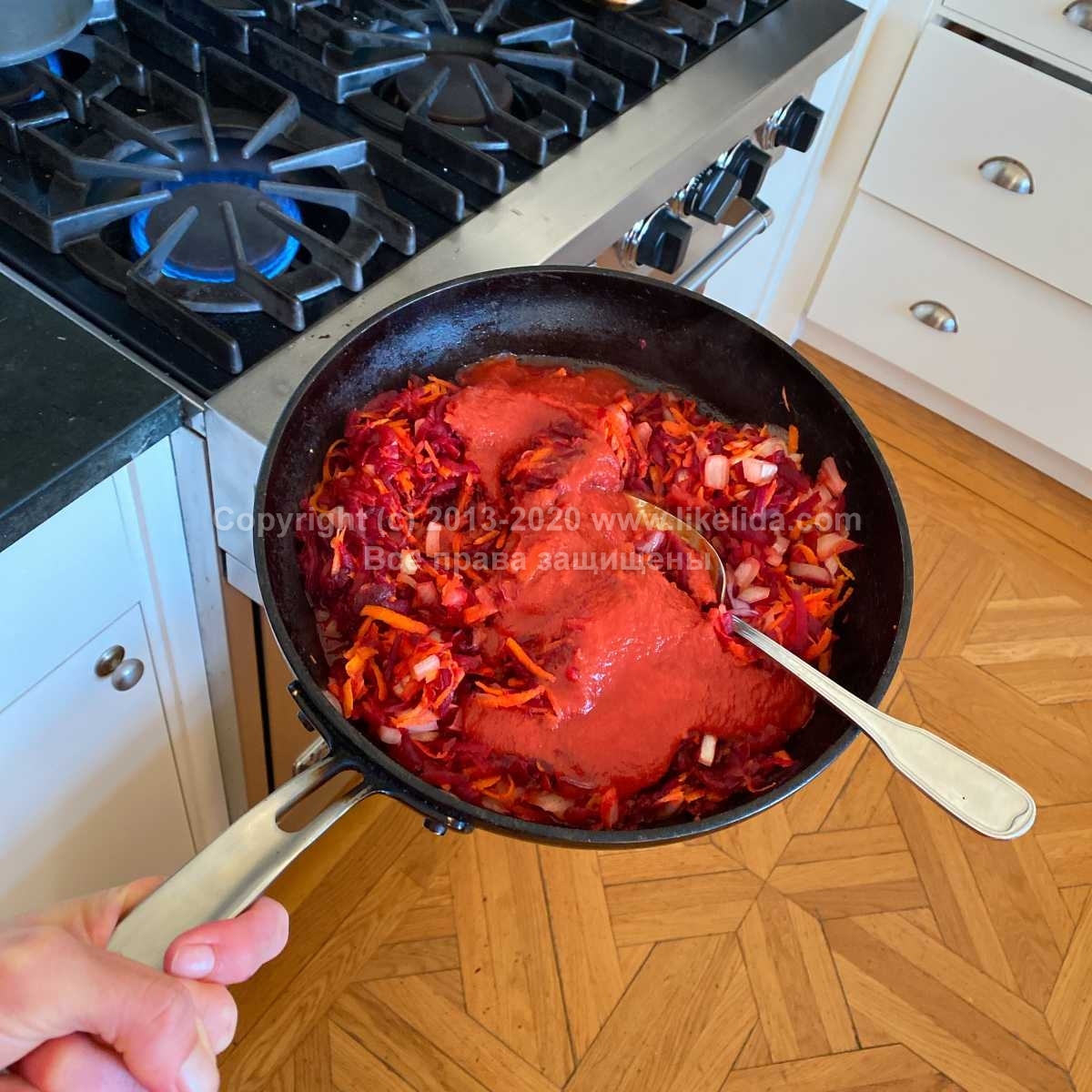 Sauté your carrots, beats, onions in a pan with a little bit of oil.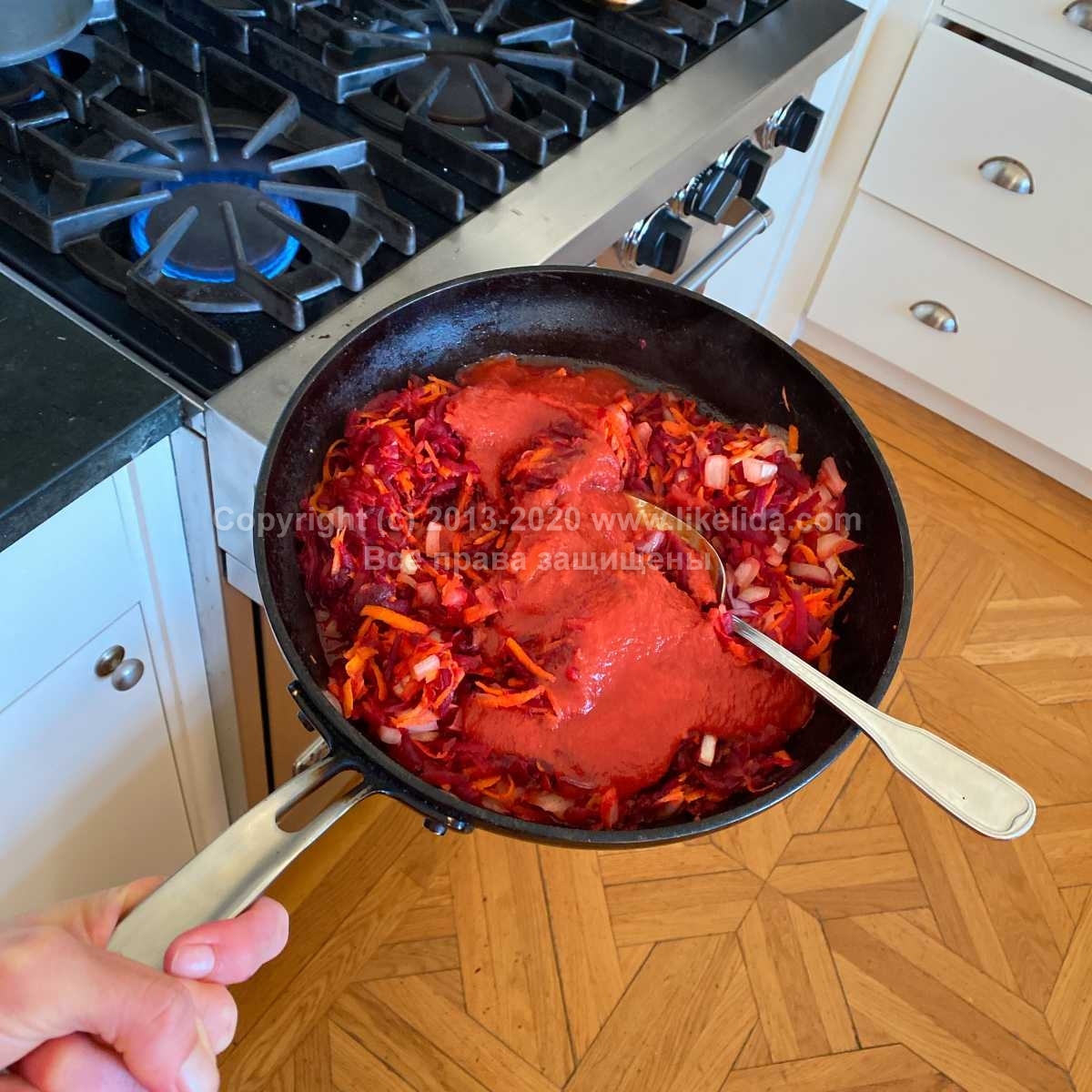 Add tomatoes and lemon juice. Then put it all in your broth.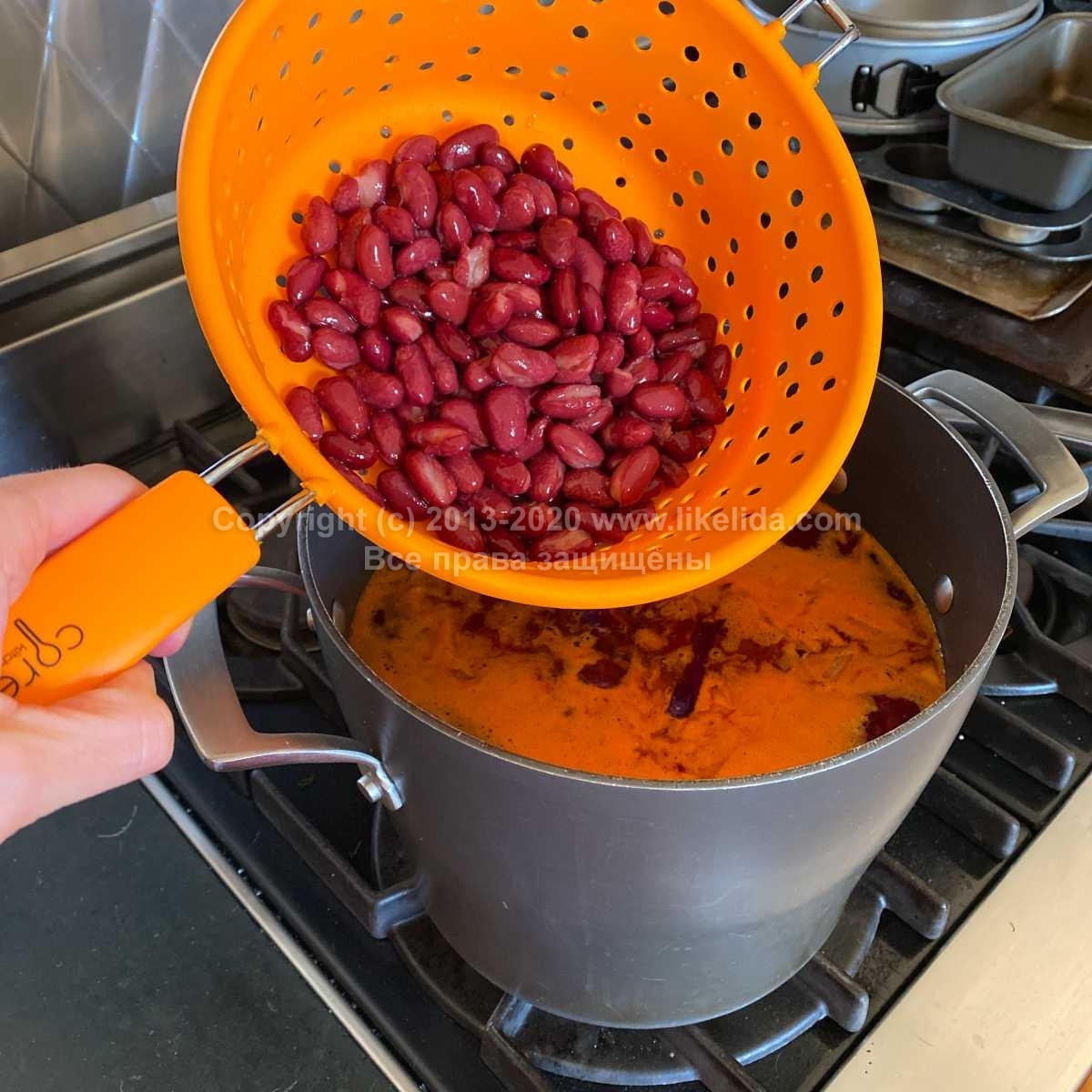 Shred your cabbage and add with beans to the soup.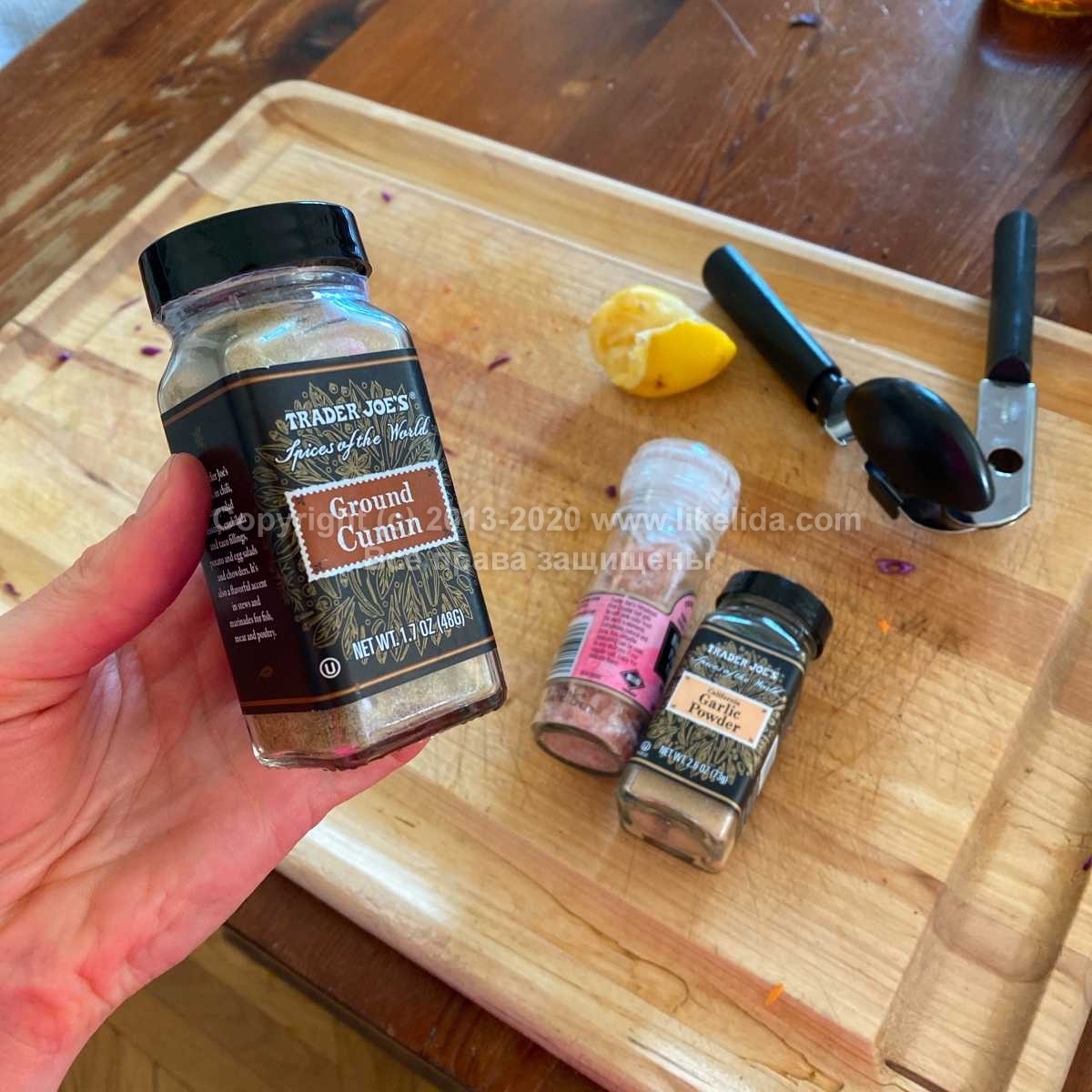 Add spices.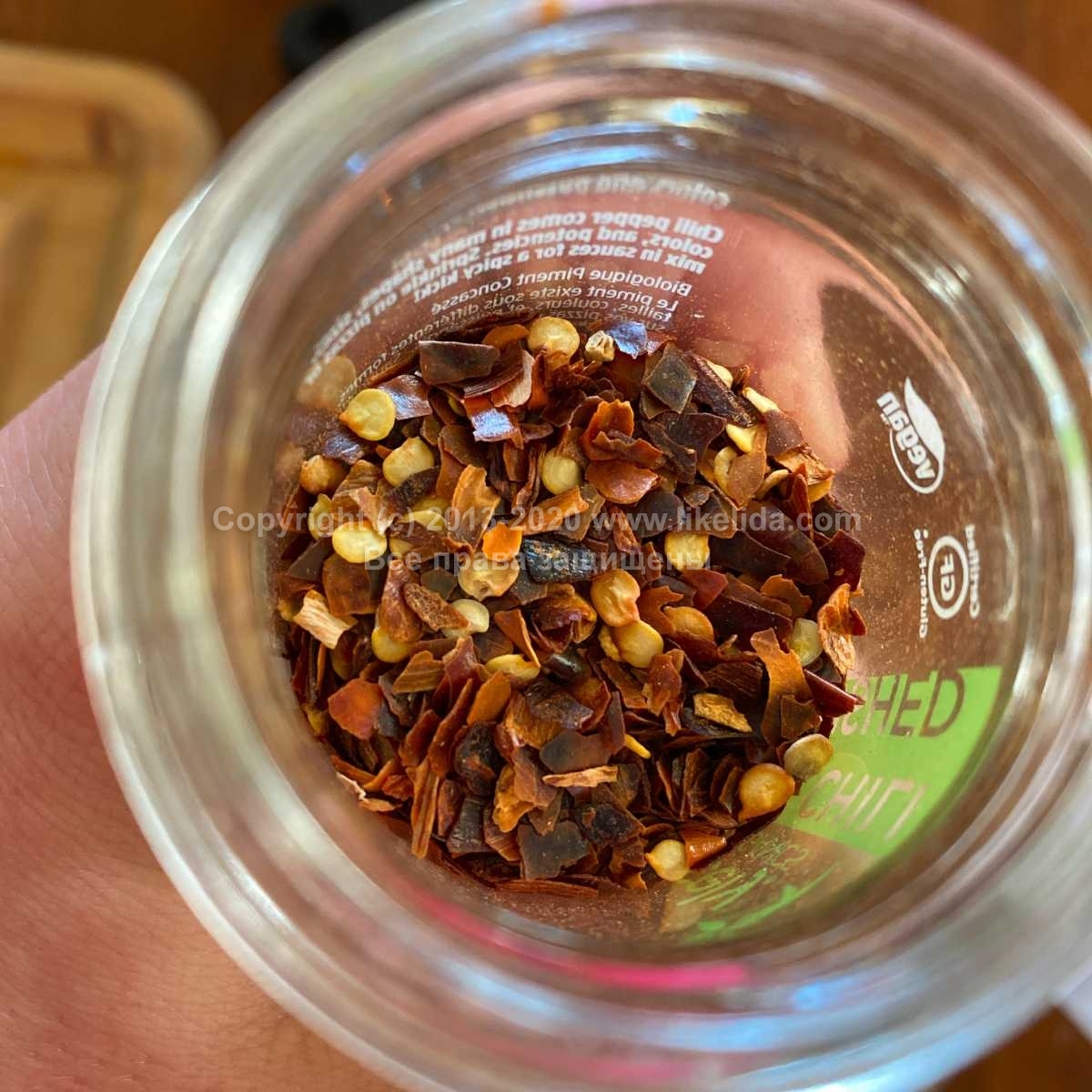 Don't forget about the flakes.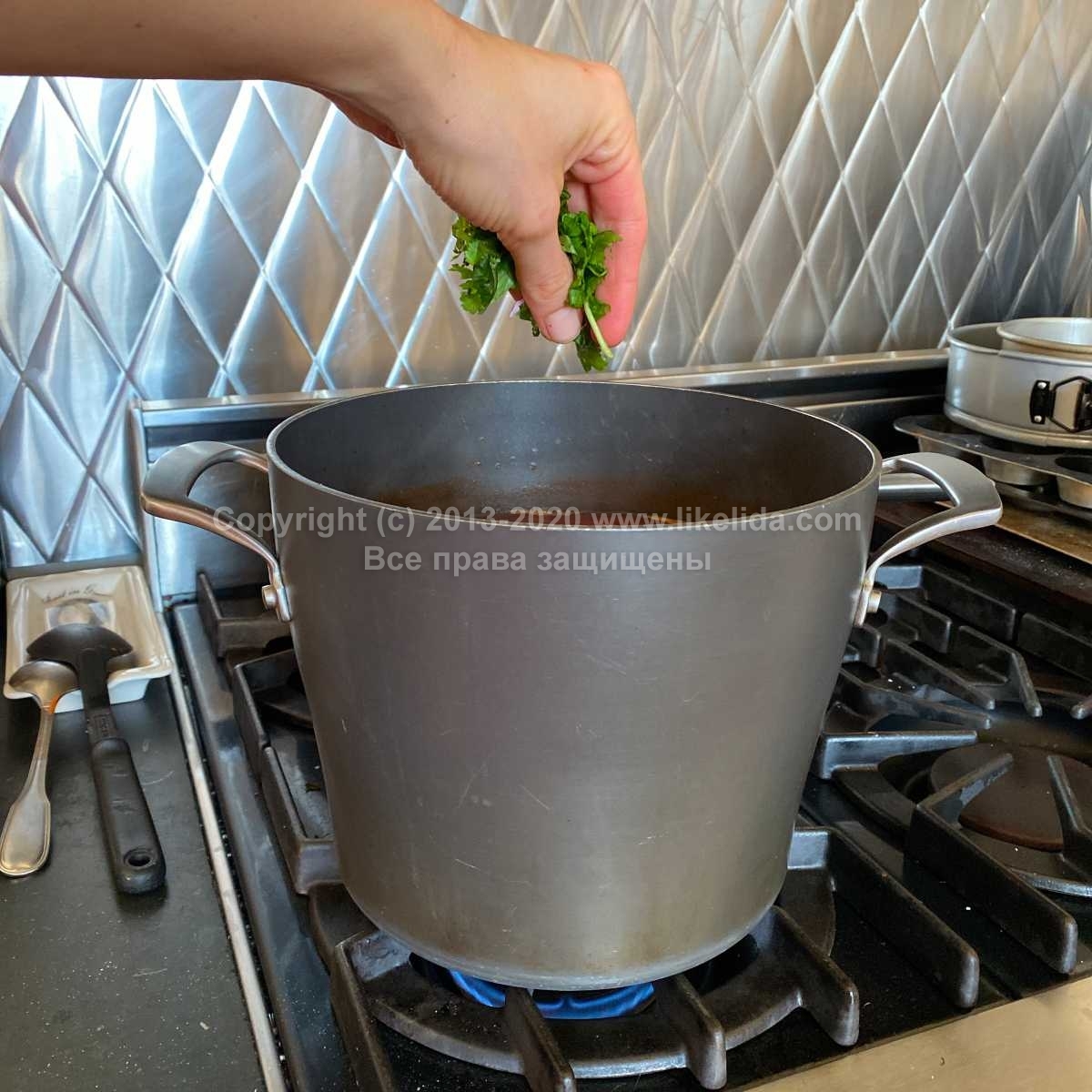 Add cilantro at the very end.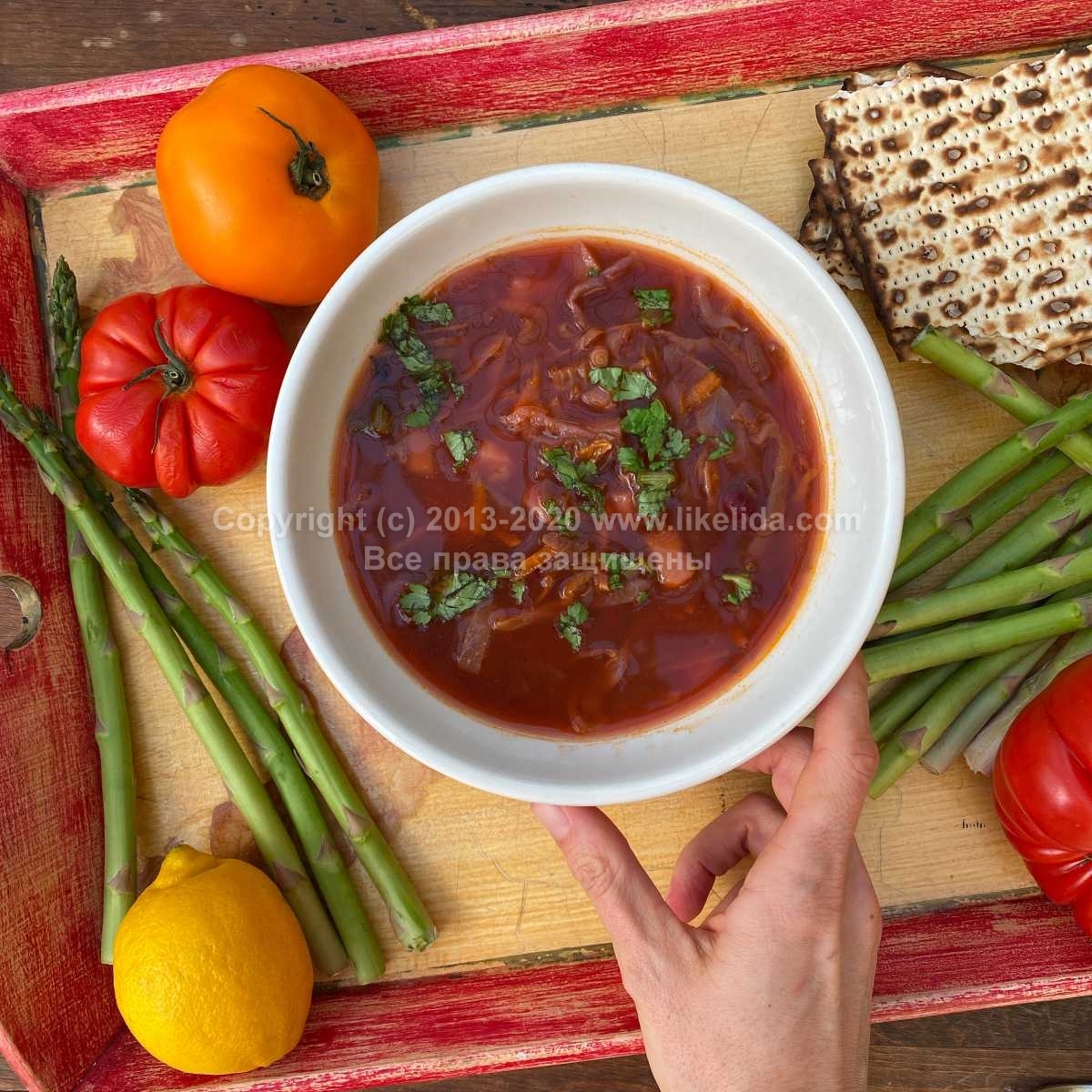 Boil till it's ready.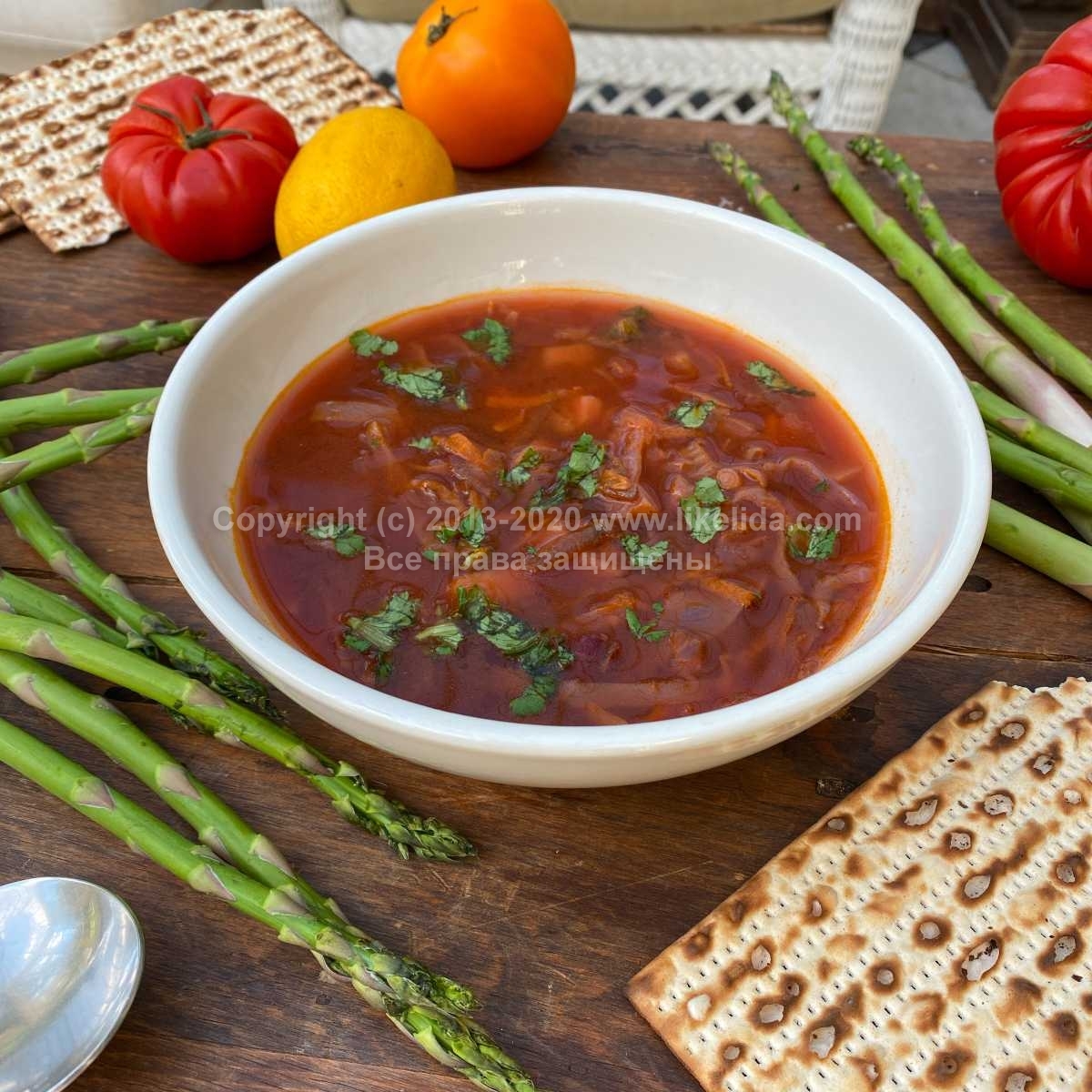 Tasty, healthy and delicious.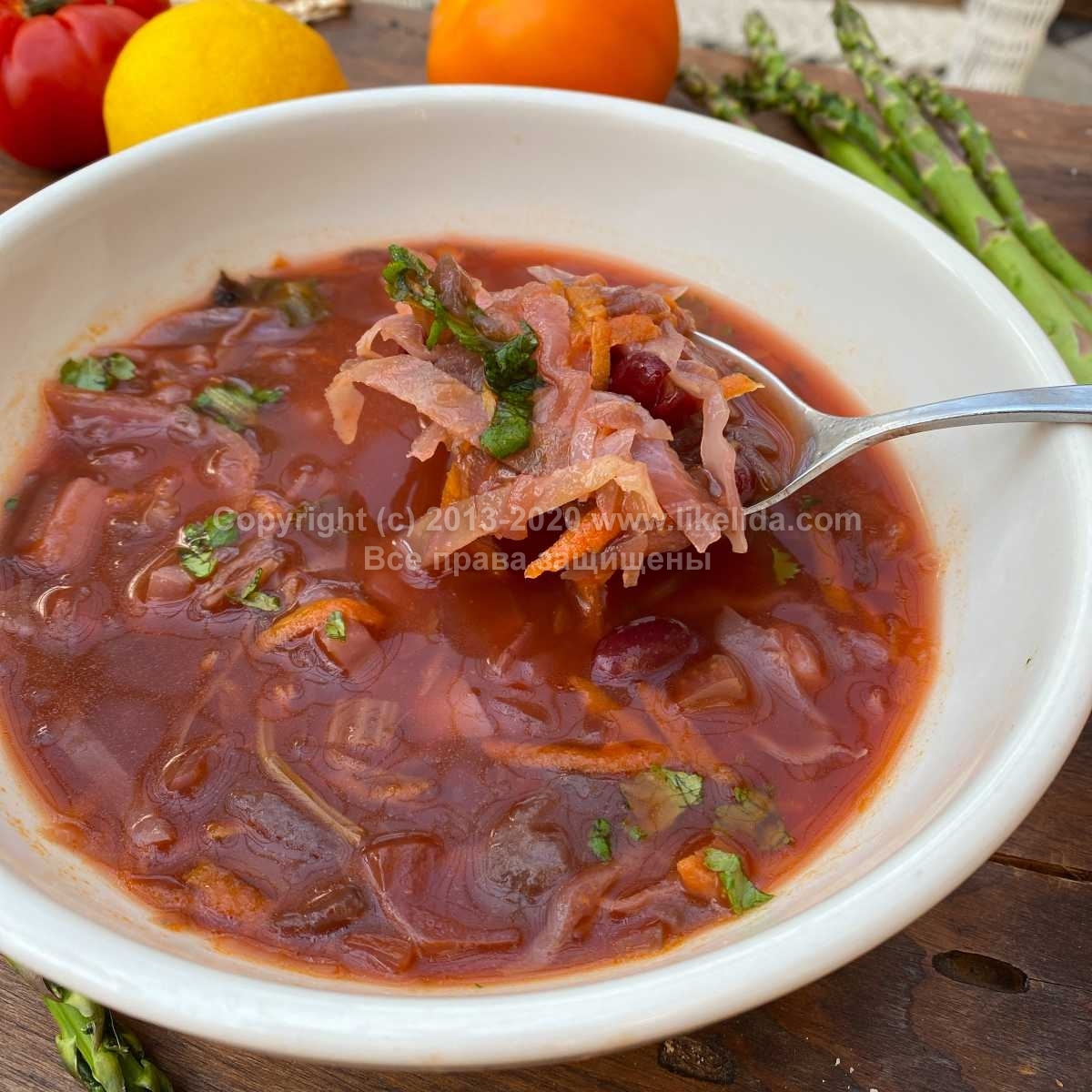 Enjoy!