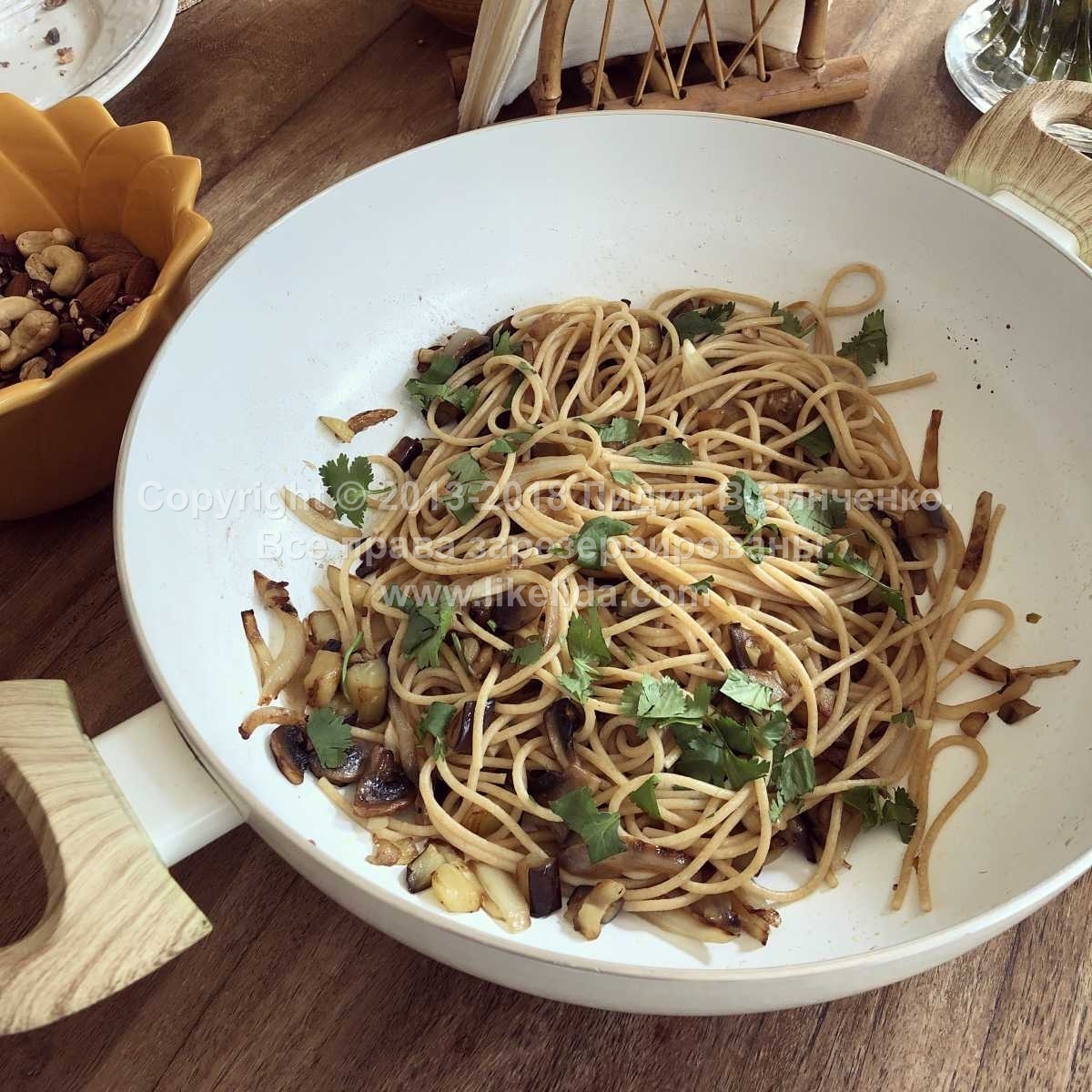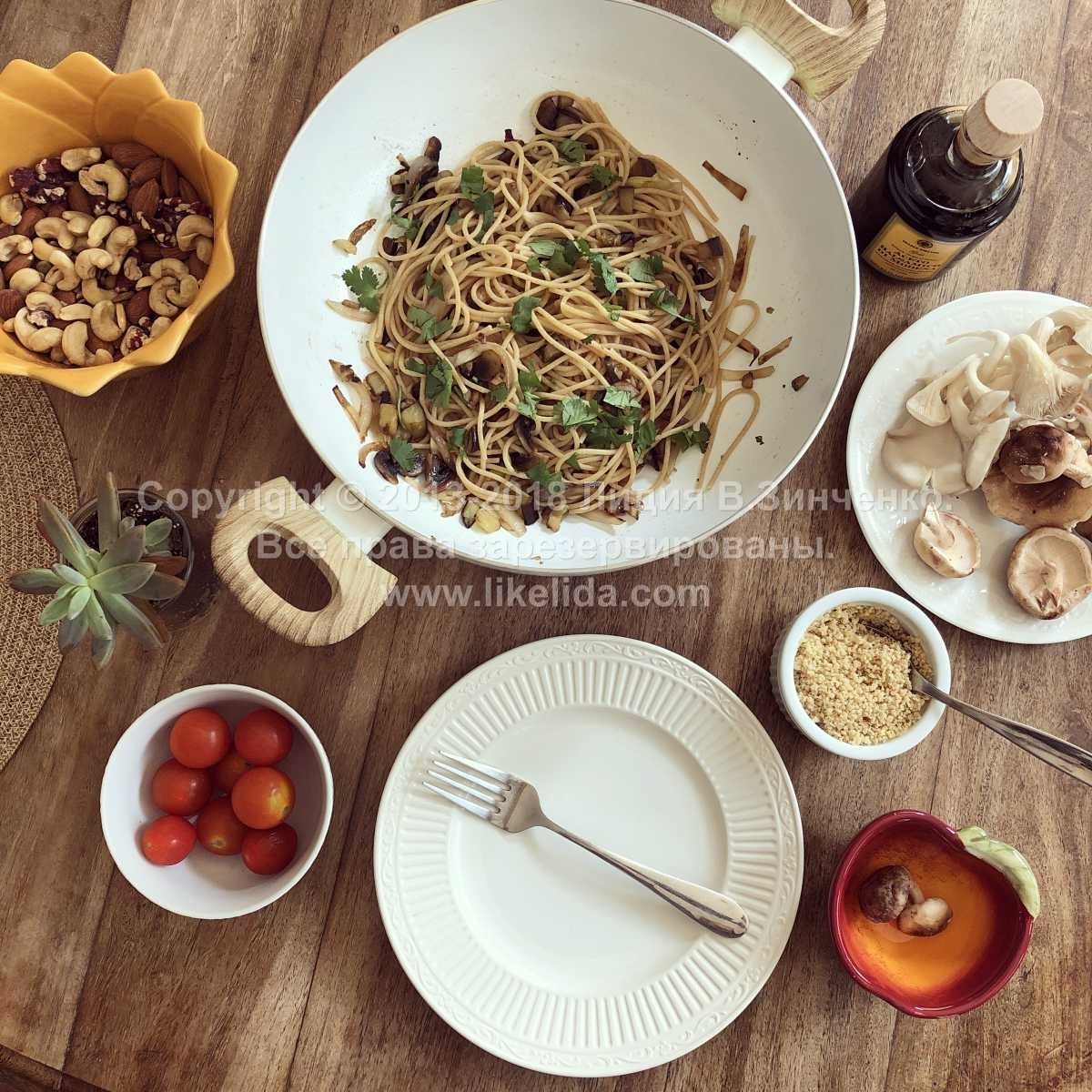 Today, pasta is our culinary theme.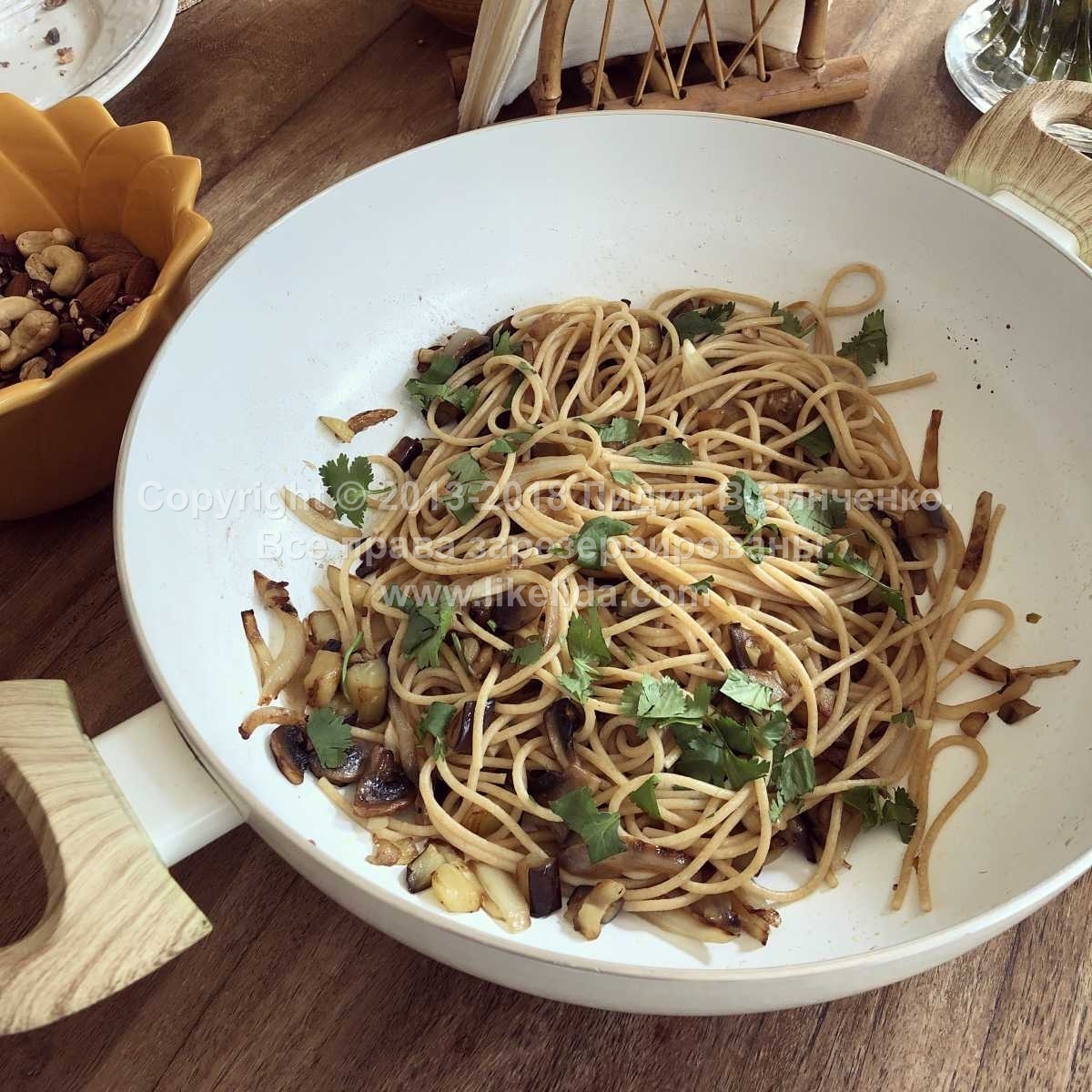 I'm presenting you with a new and very delicious spaghetti recipe, not just a regular one, but vegan.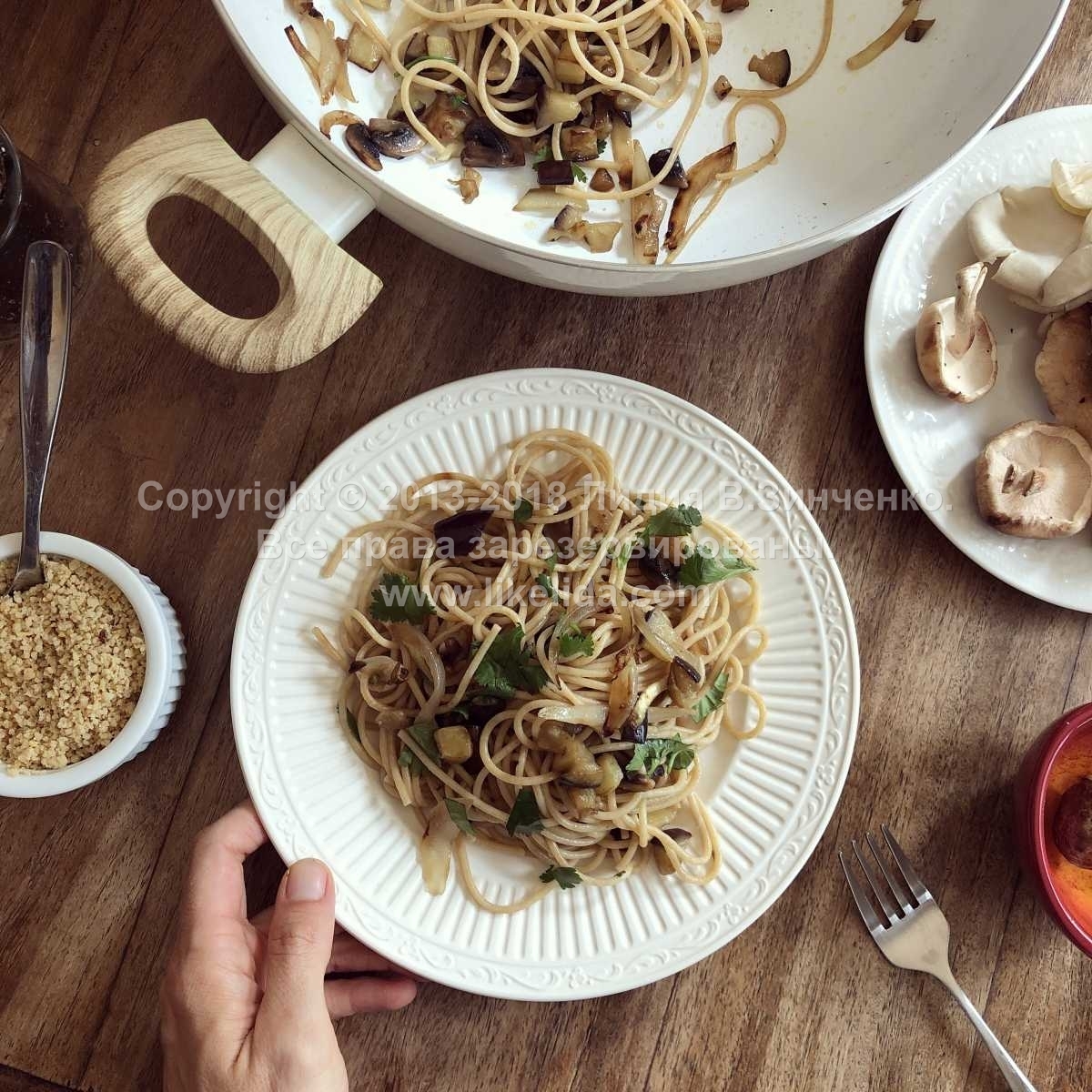 With eggplants and mushrooms!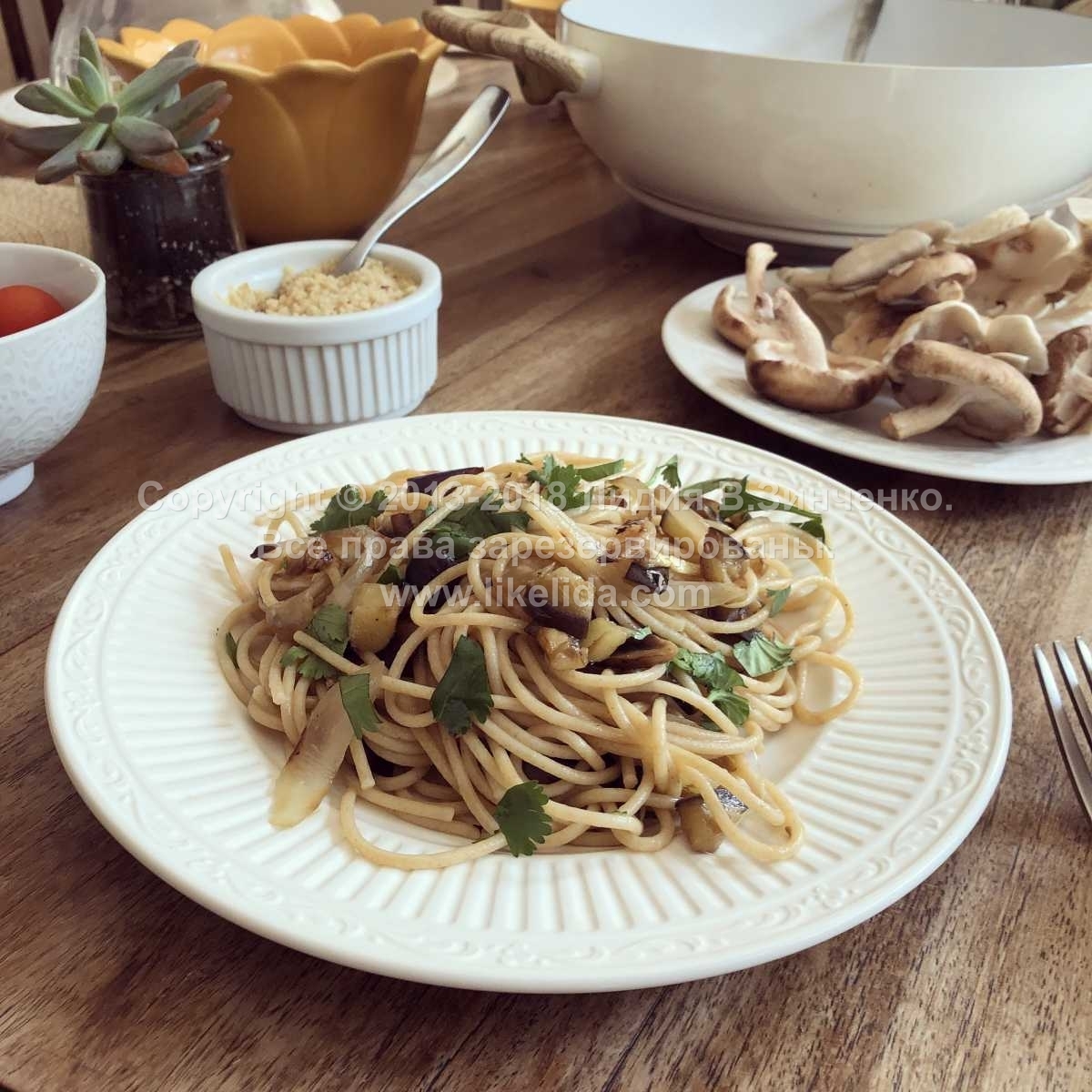 How could you refuse this?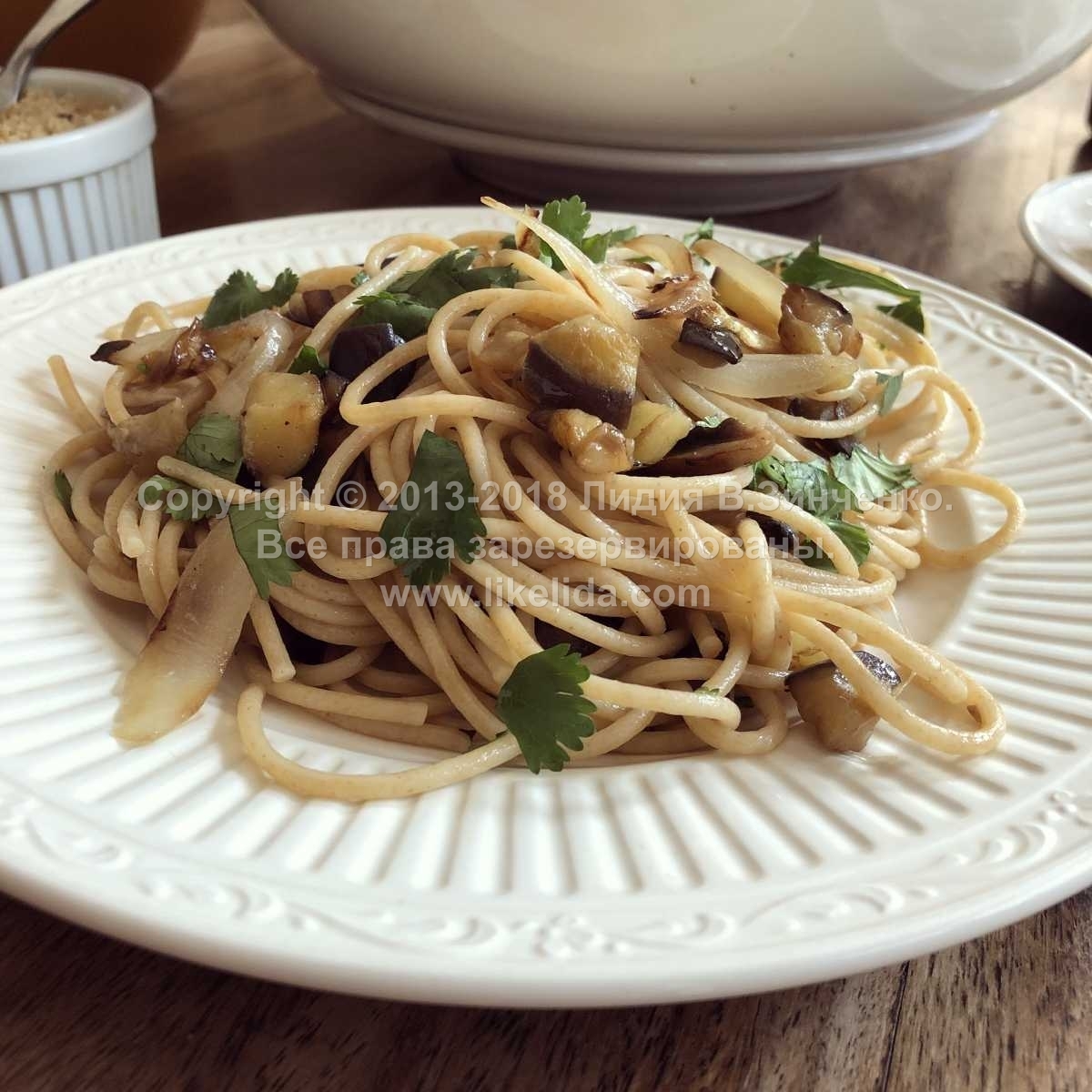 Despite the fact that this is vegetarian pasta, the dish is very nutritious.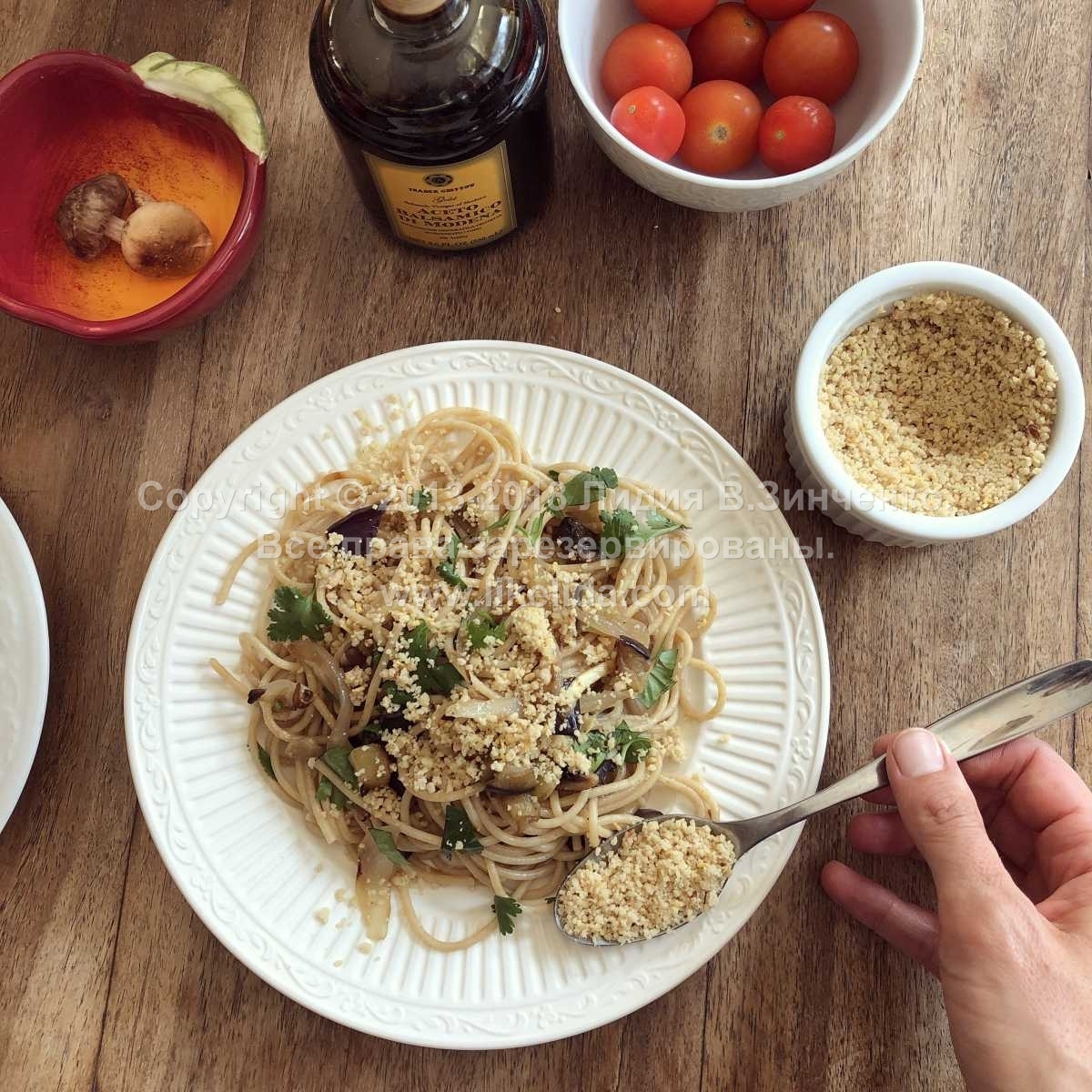 A special addition to it is my vegan Parmesan.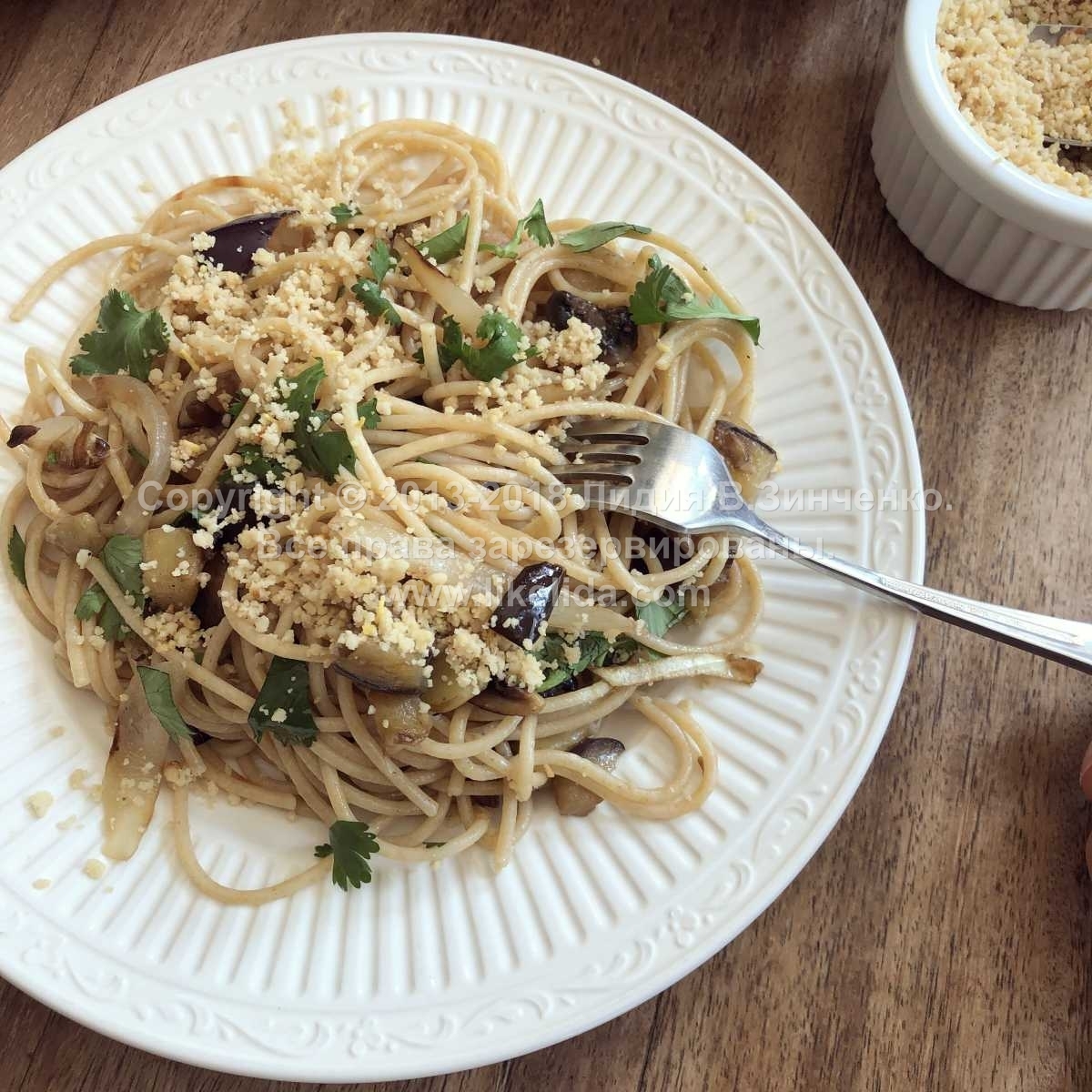 The perfect combination of mushrooms, eggplants and pine nuts will surely impress you.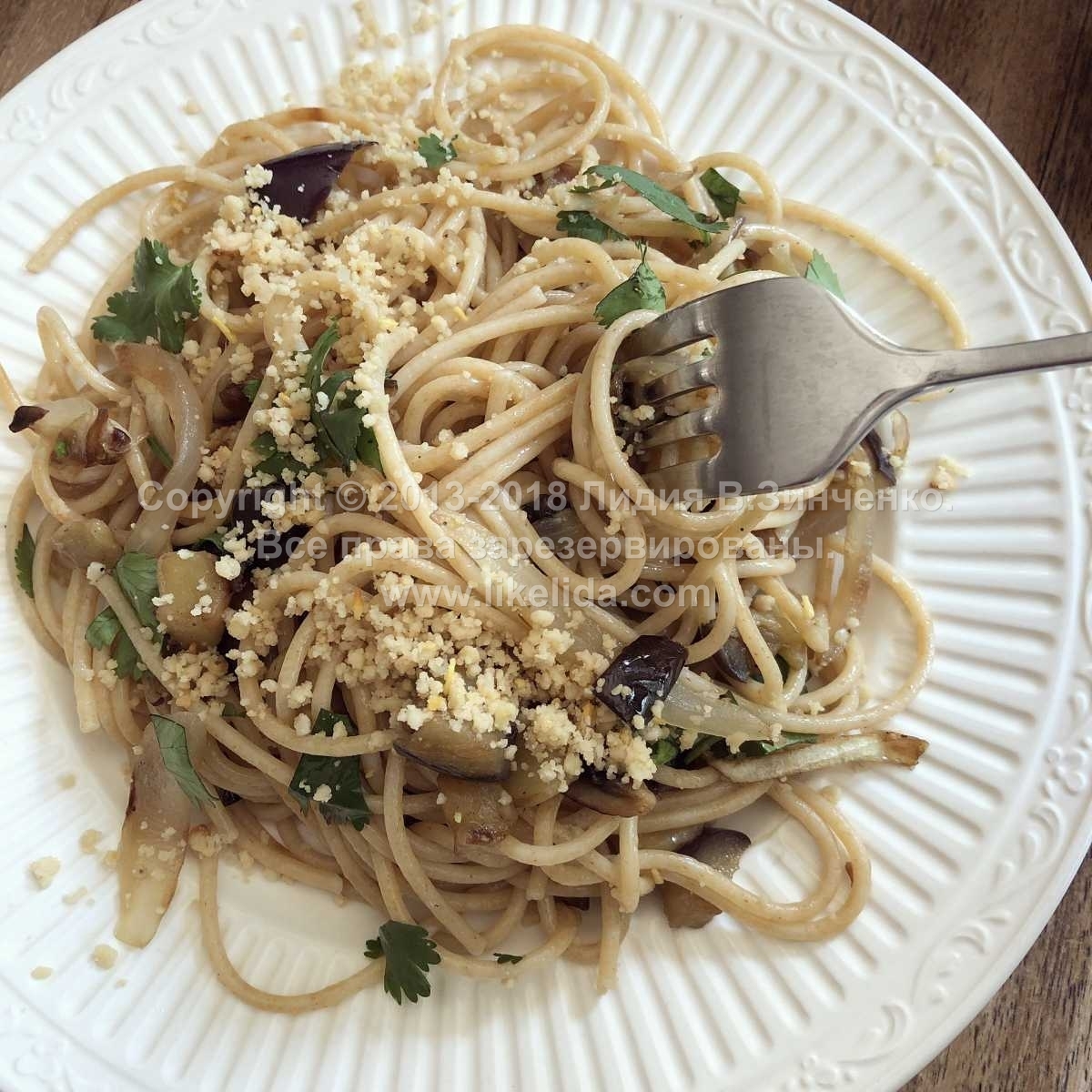 Such a fast and tasty dish will be appreciated by everyone!
Ready? Set?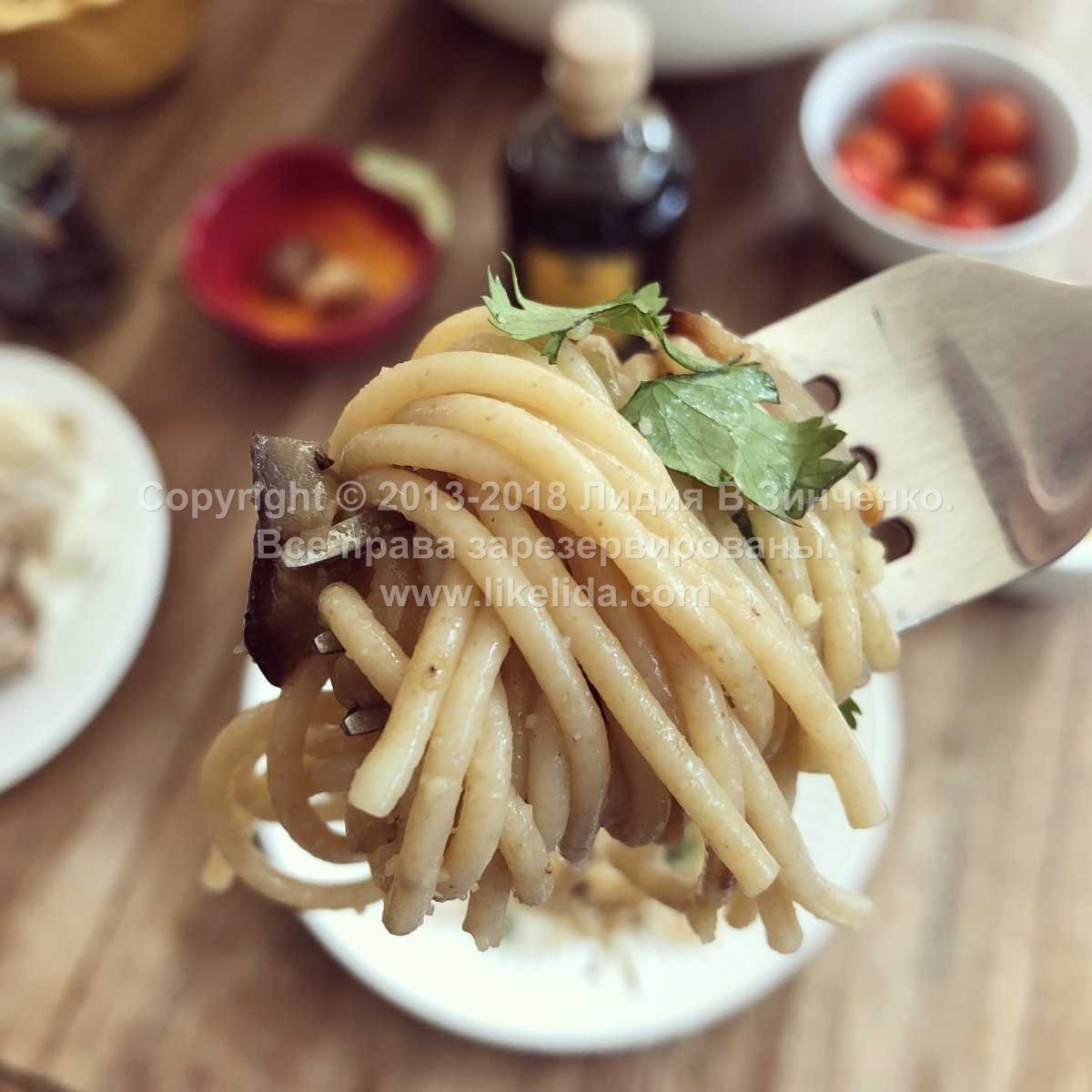 Let's go cooking!
We will need: (2 servings)
2 servings of whole wheat pasta (I use spaghetti)
1/4 of a medium eggplant
5 champignons (small mushrooms)
1/4 of an onion
2 cloves of garlic
1 tsp. of balsamic vinegar
Salt and pepper (to taste)
Vegan Parmesan (to taste)
Olive oil for frying
Green cilantro (optional)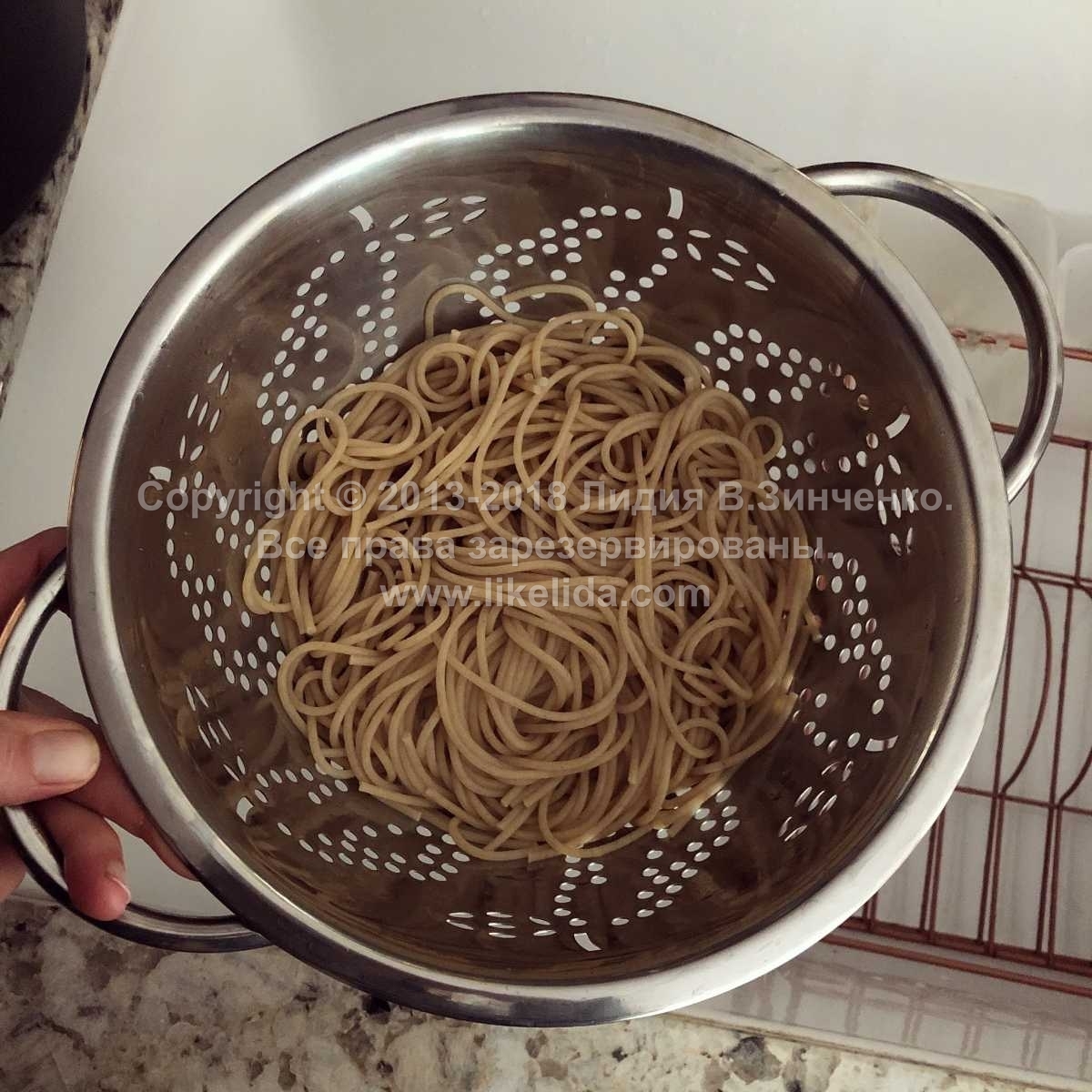 Boil the pasta.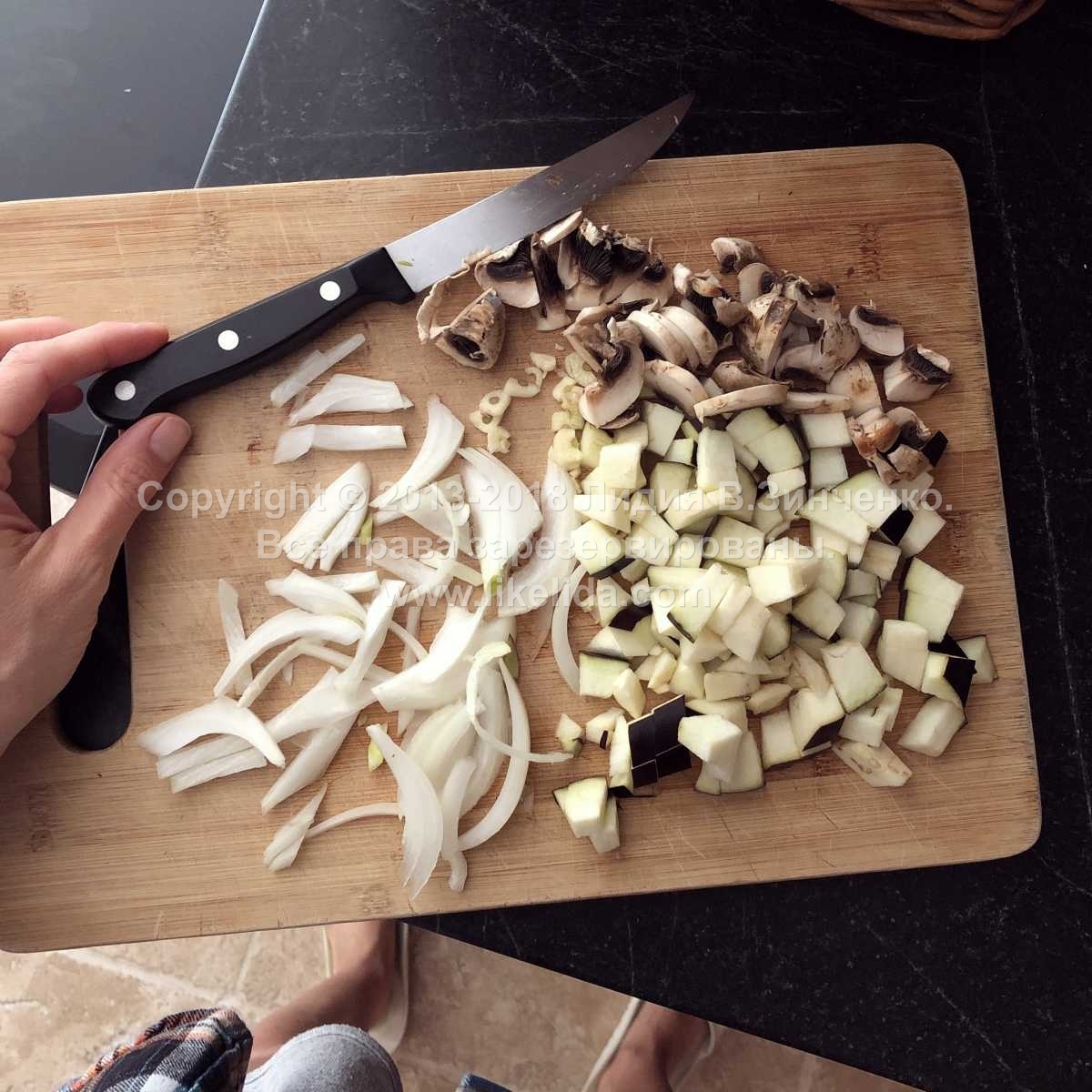 Cut all the vegetables.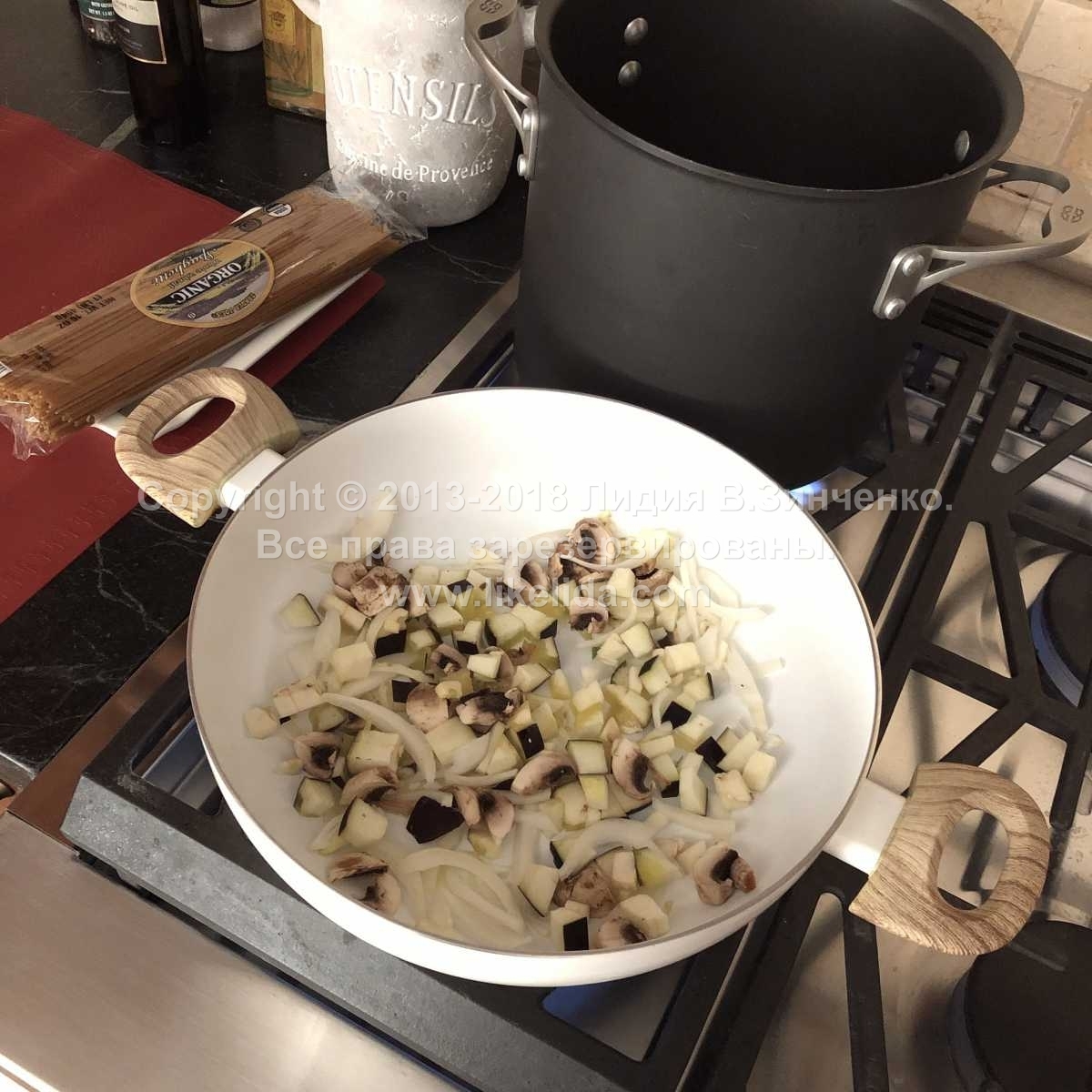 Fry in oil.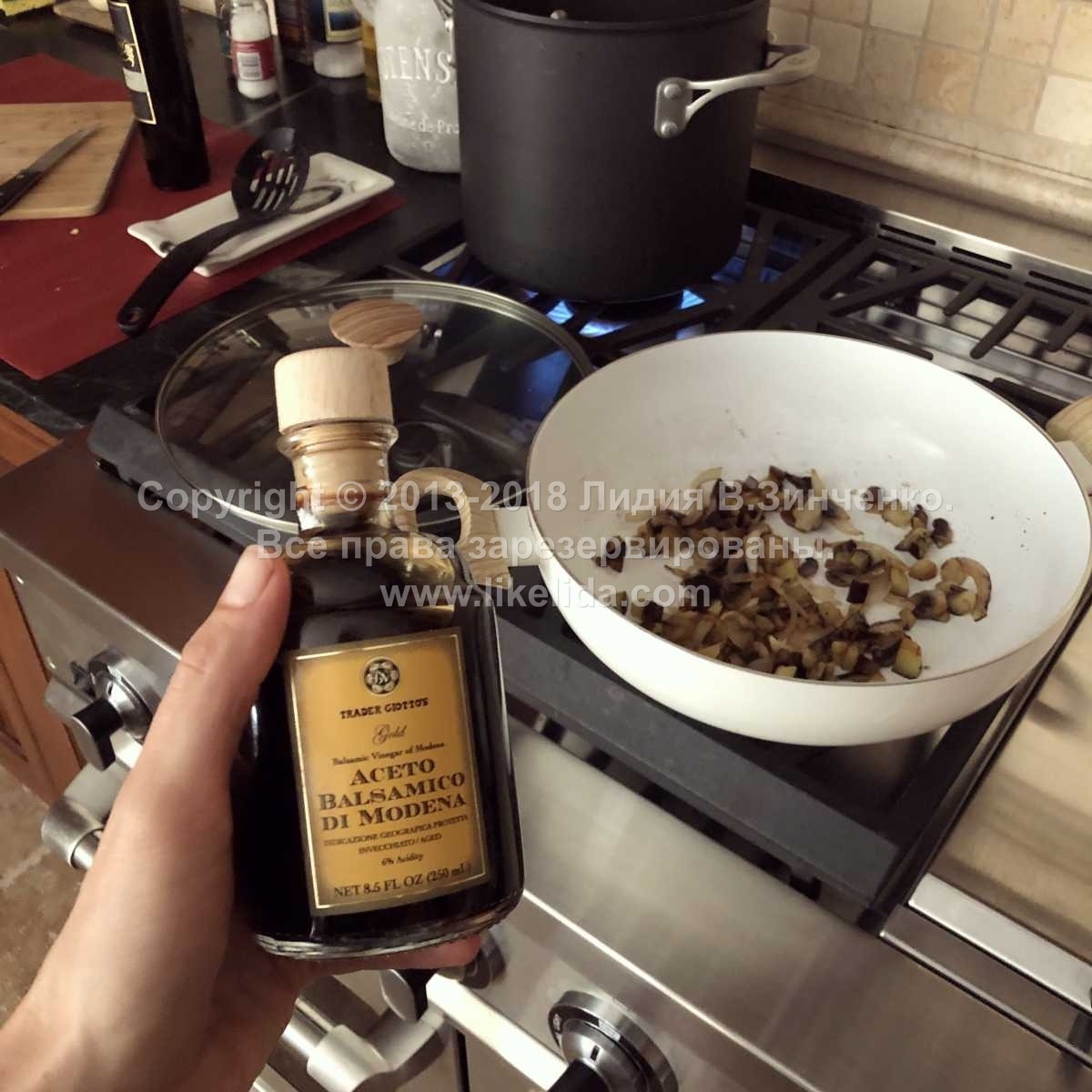 Add salt, pepper, and vinegar.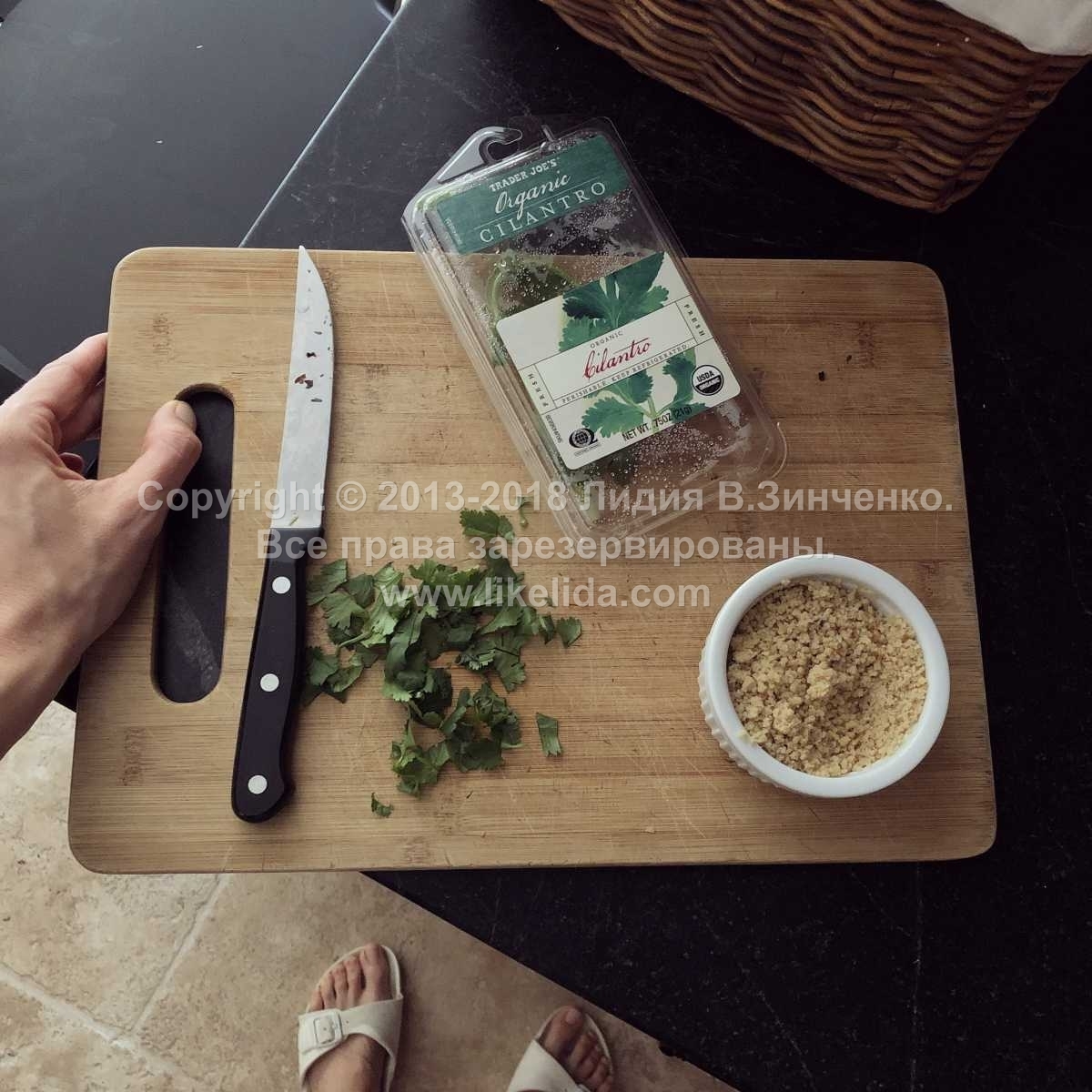 Mix through the pasta and sprinkle with parmesan cheese.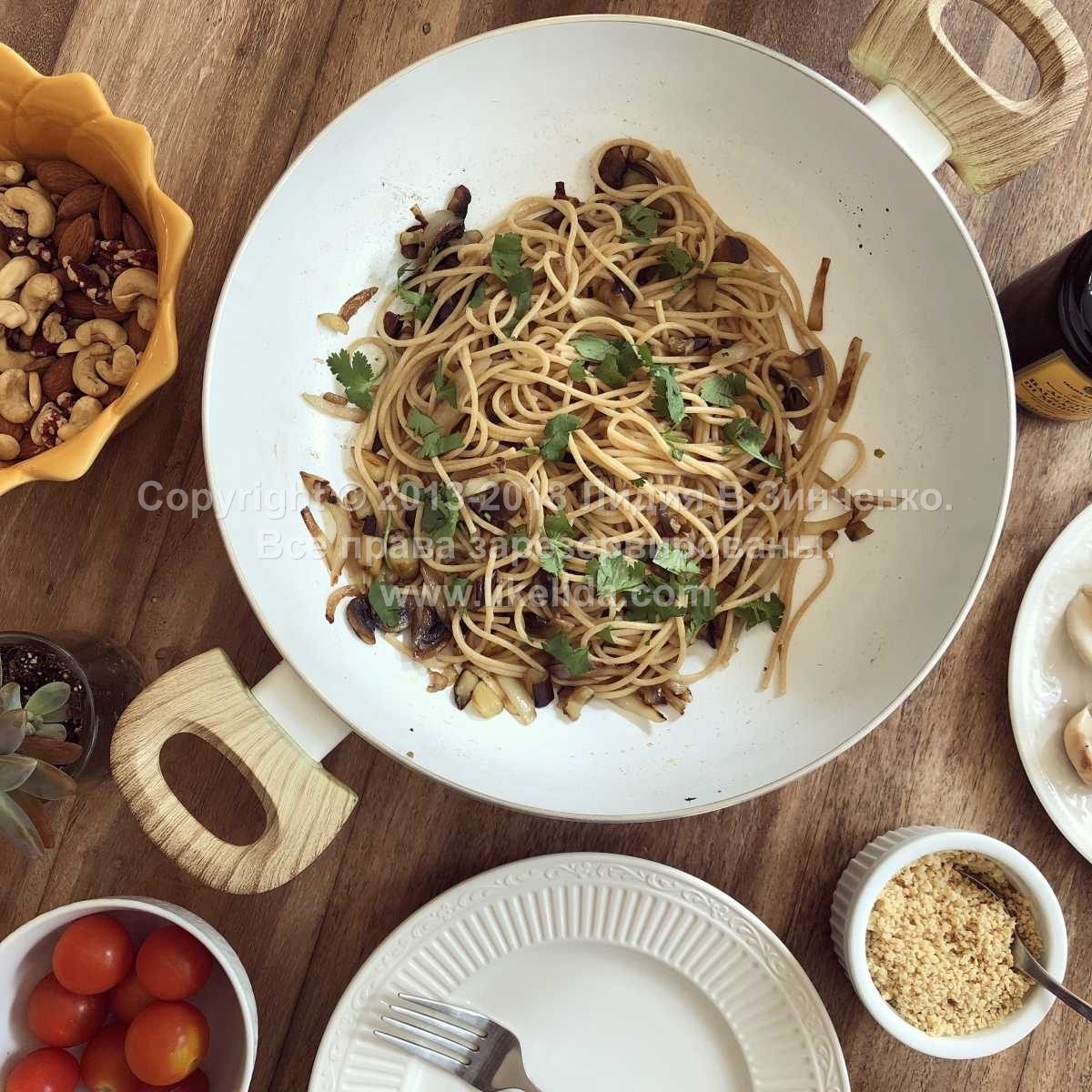 Ve-e-ery tasty! Don't forget the greens!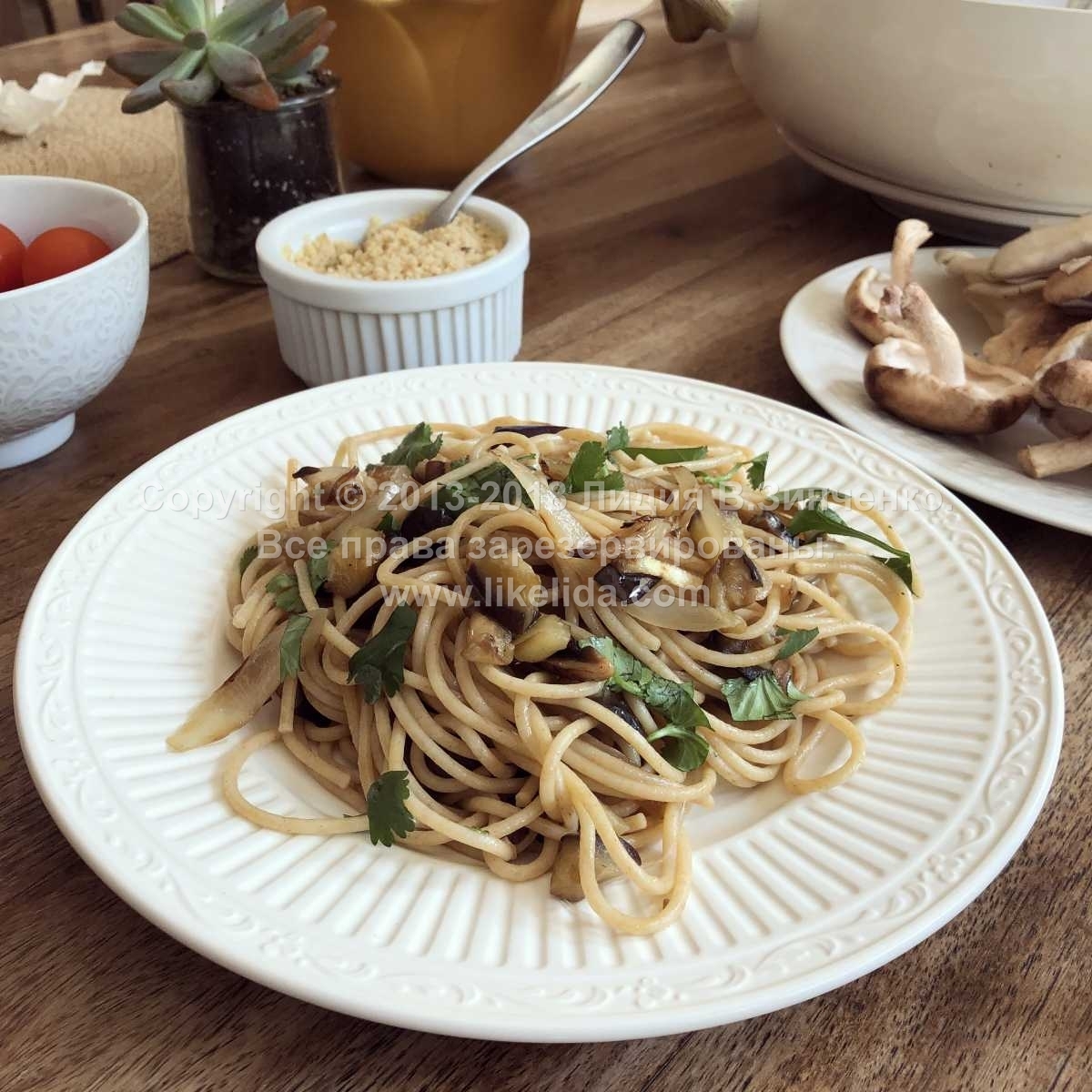 Bon appetit!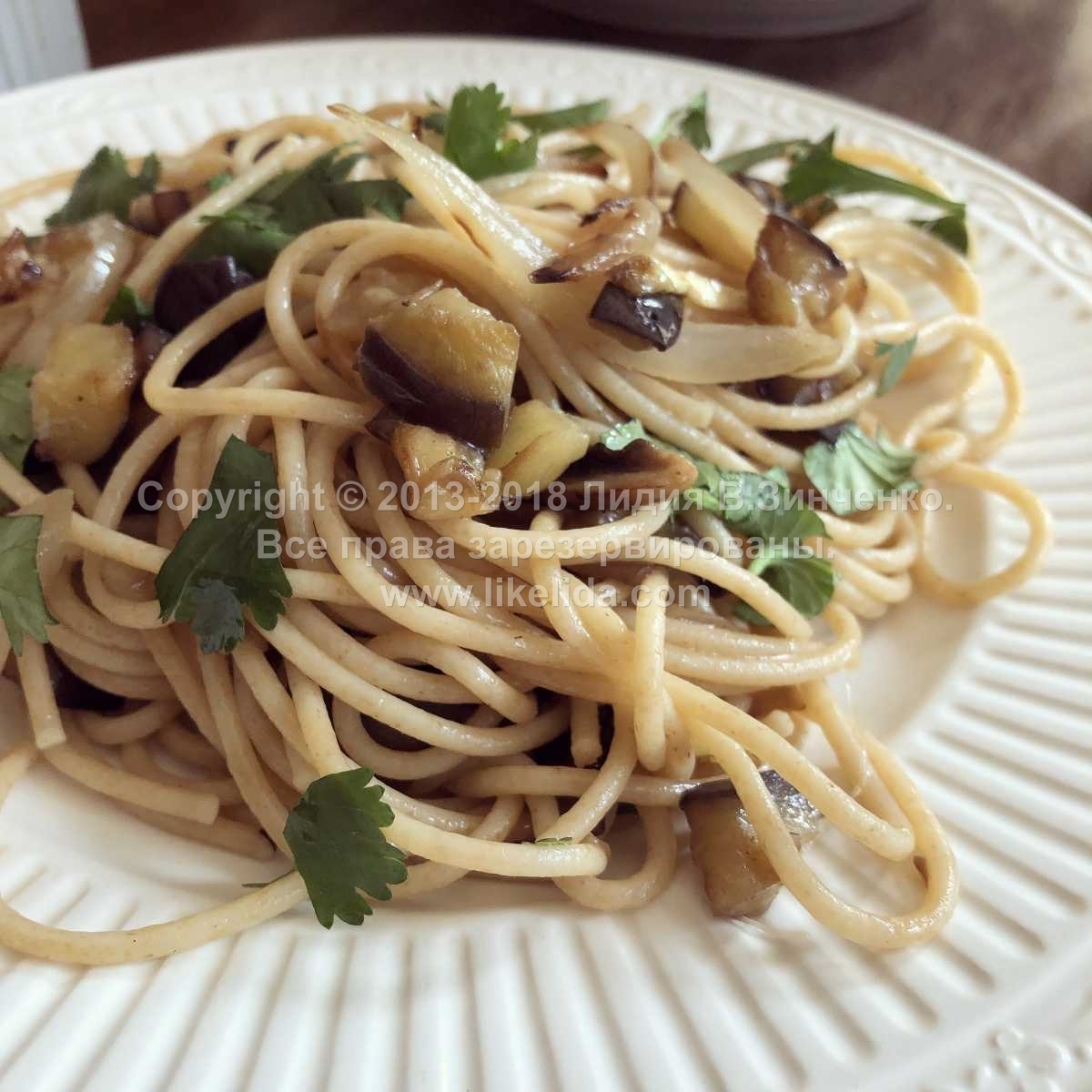 And have a good week!