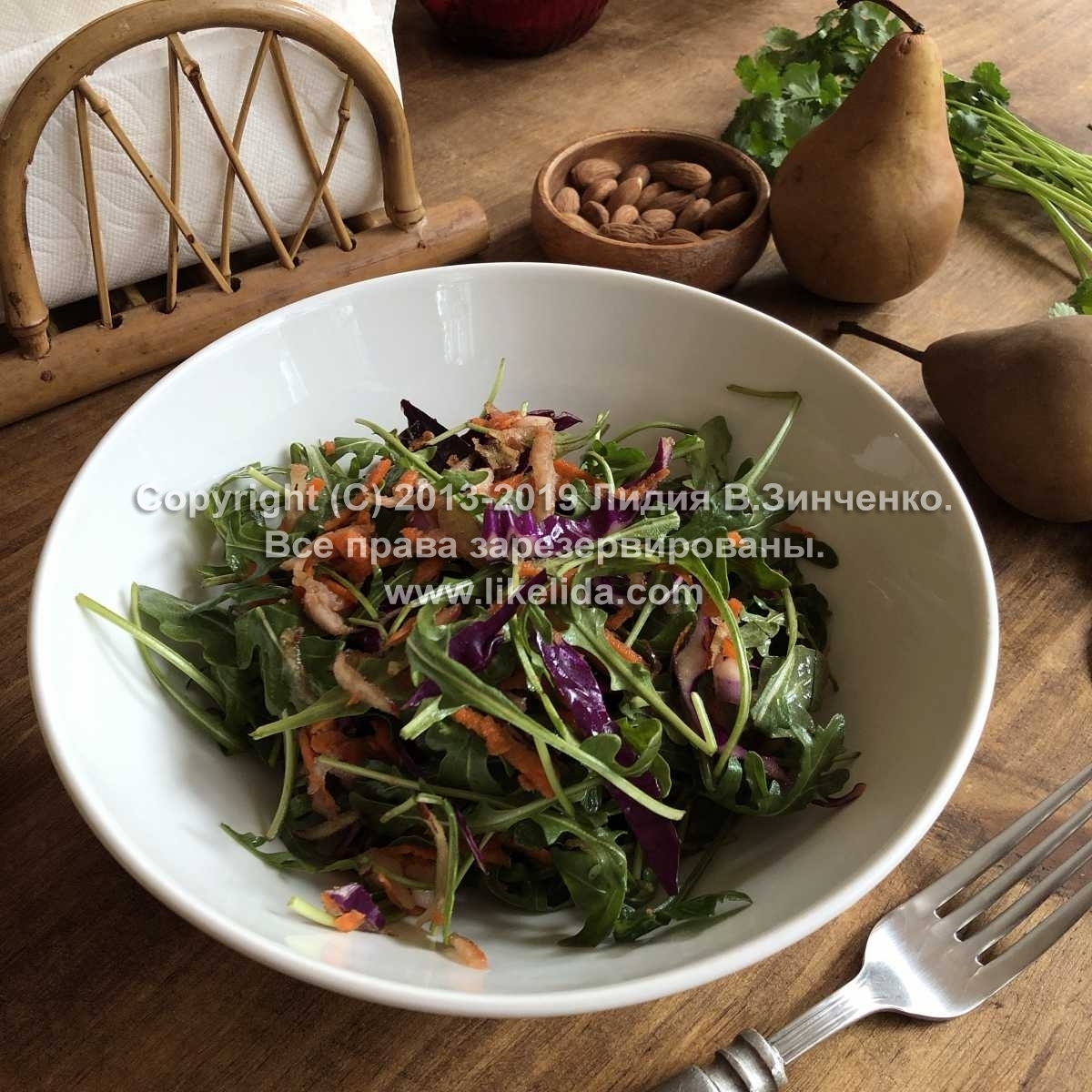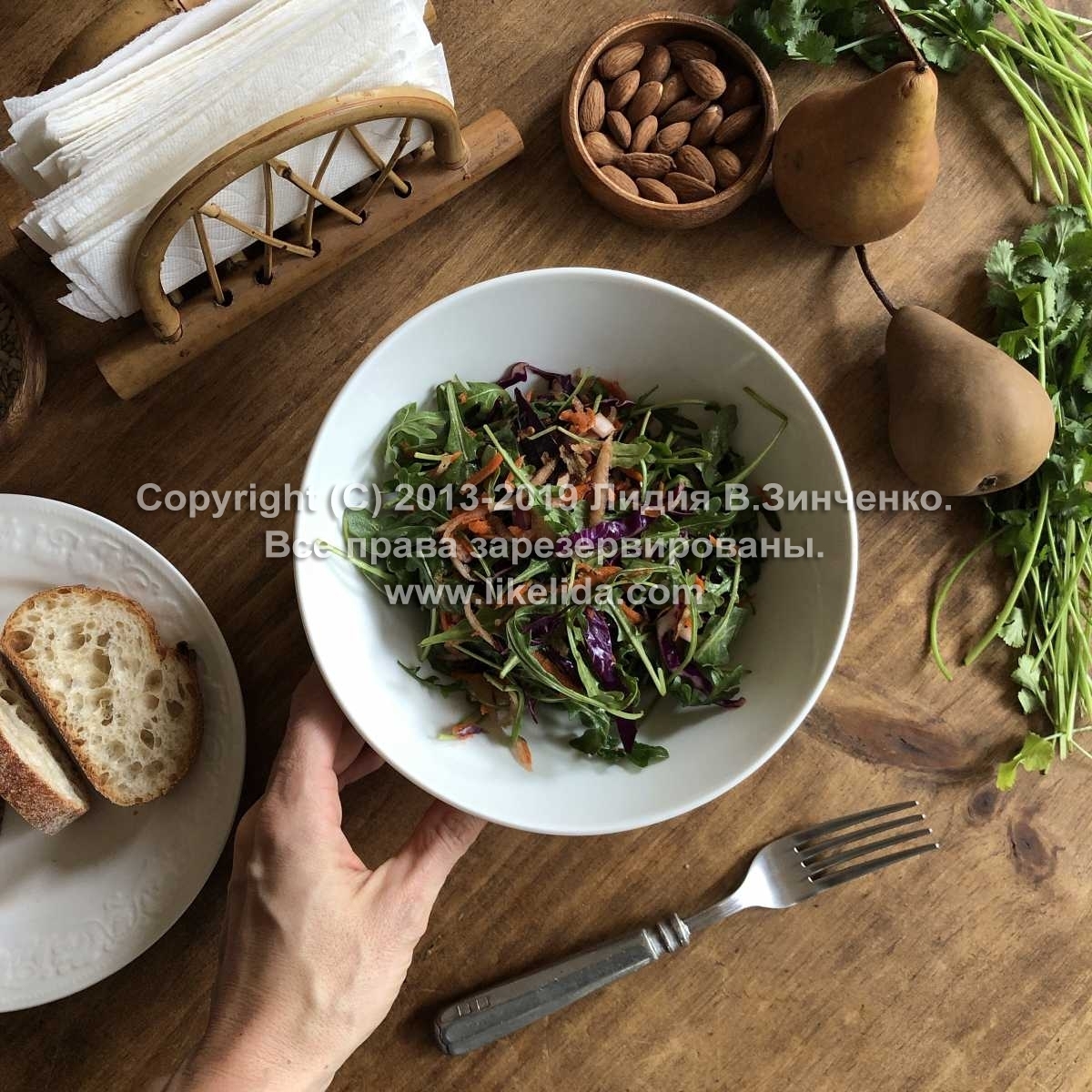 I love simple recipes – it's my passion and sometimes a challenge.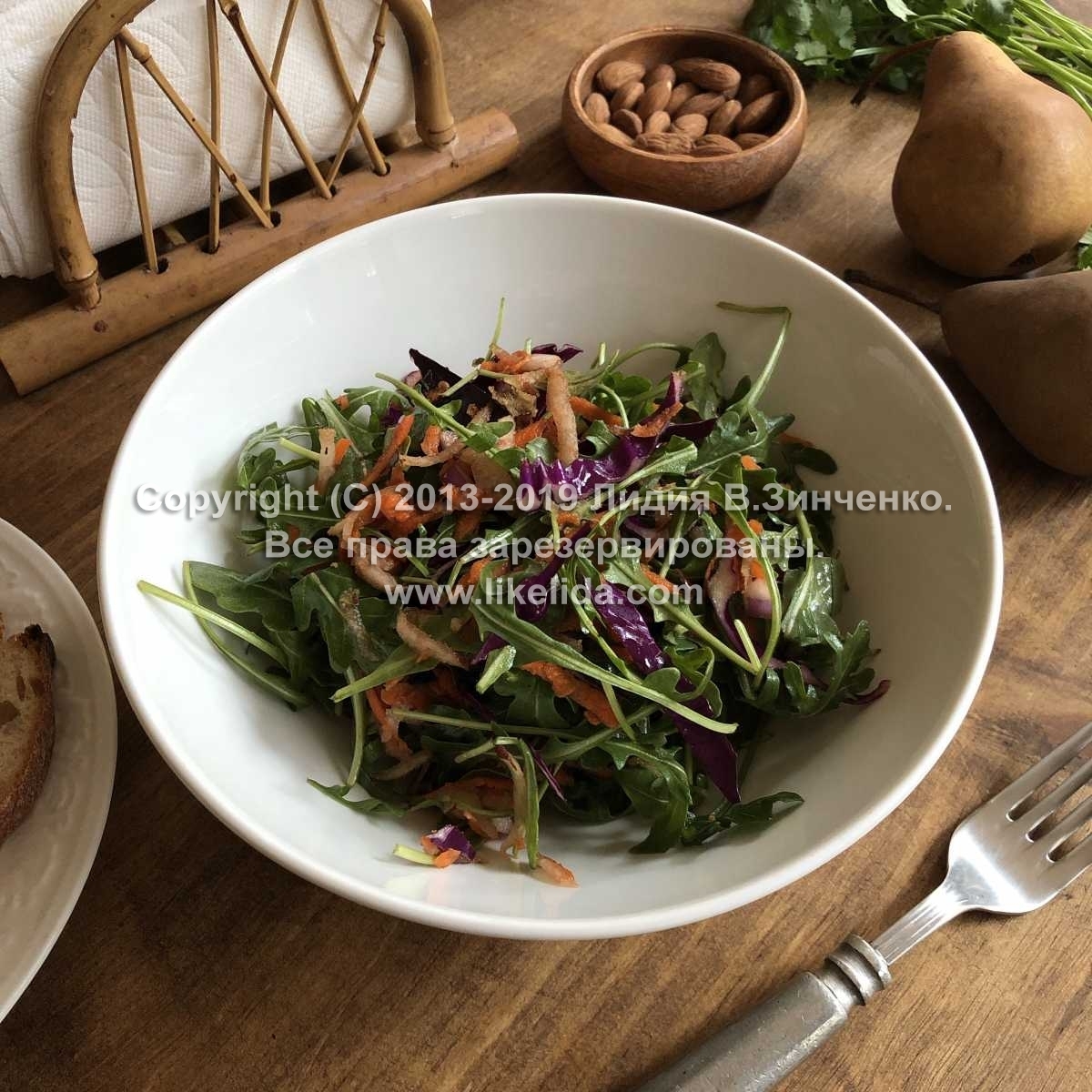 The less – the better is my motto!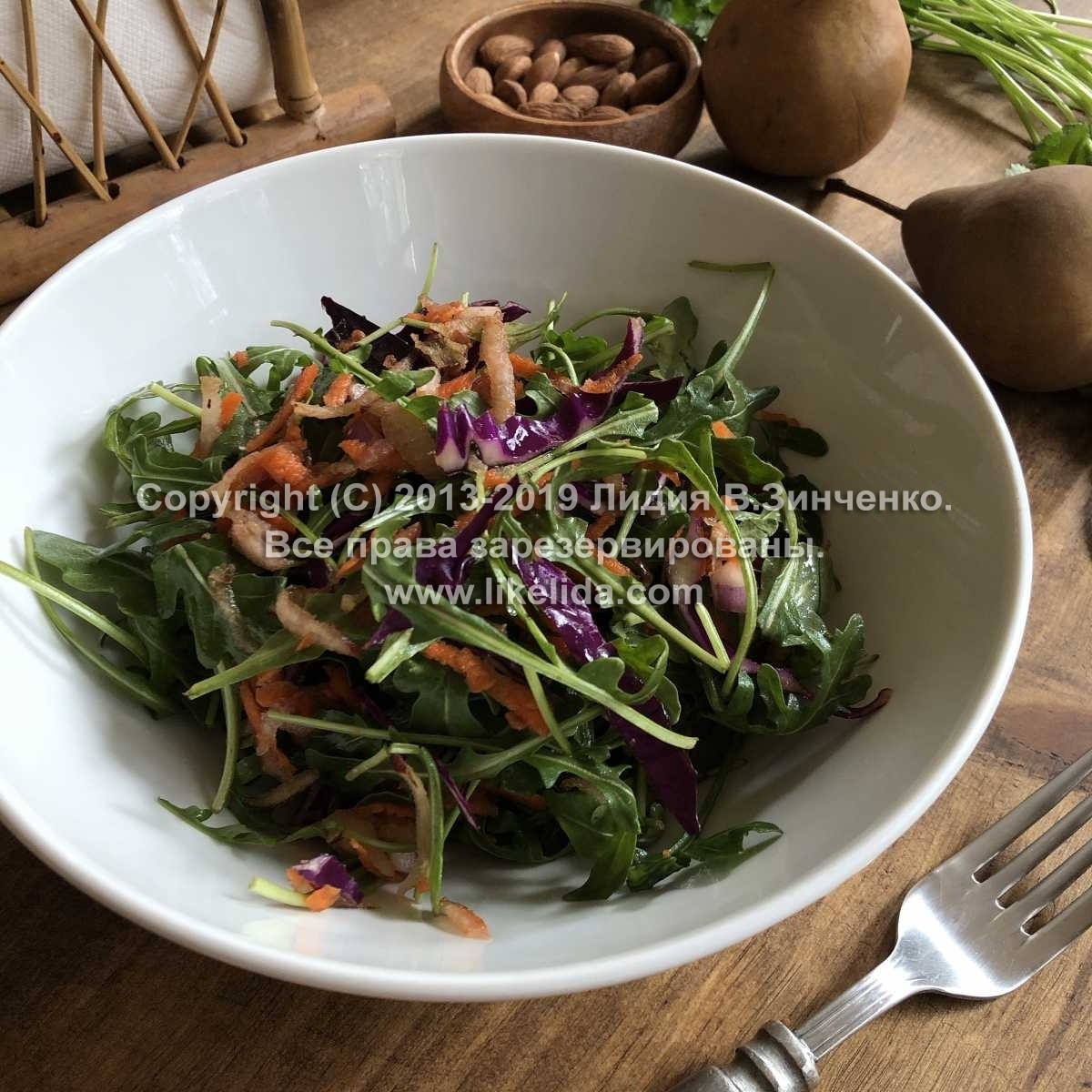 Today I want to share with you my new, simple and very healthy raw recipe – wild arugula salad with fresh pear.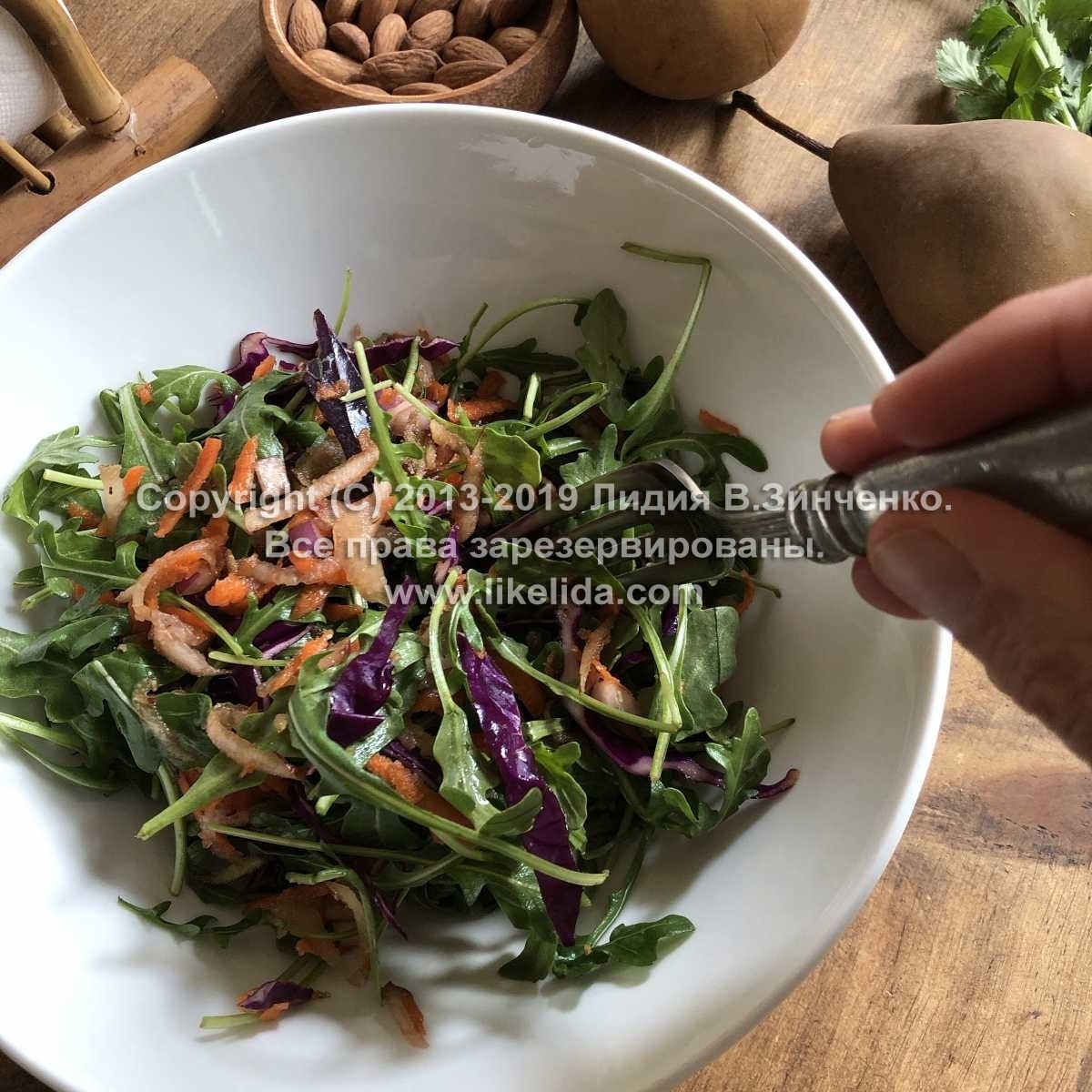 It's so tasty and flavorful that you won't be able to put your fork down when ready.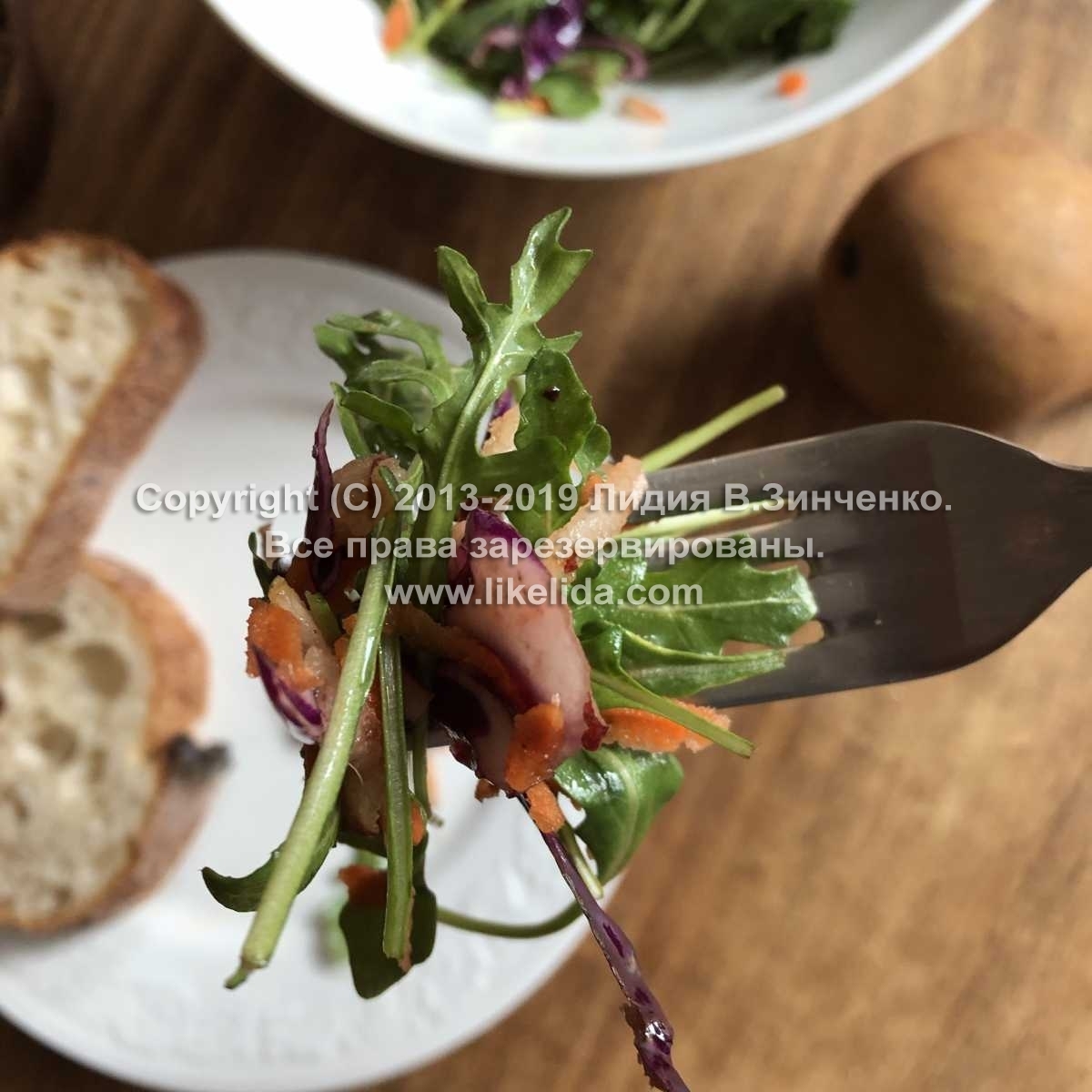 Arugula is loaded with vitamins K,C, B and also has lots of potassium in it – a very important mineral for your heart.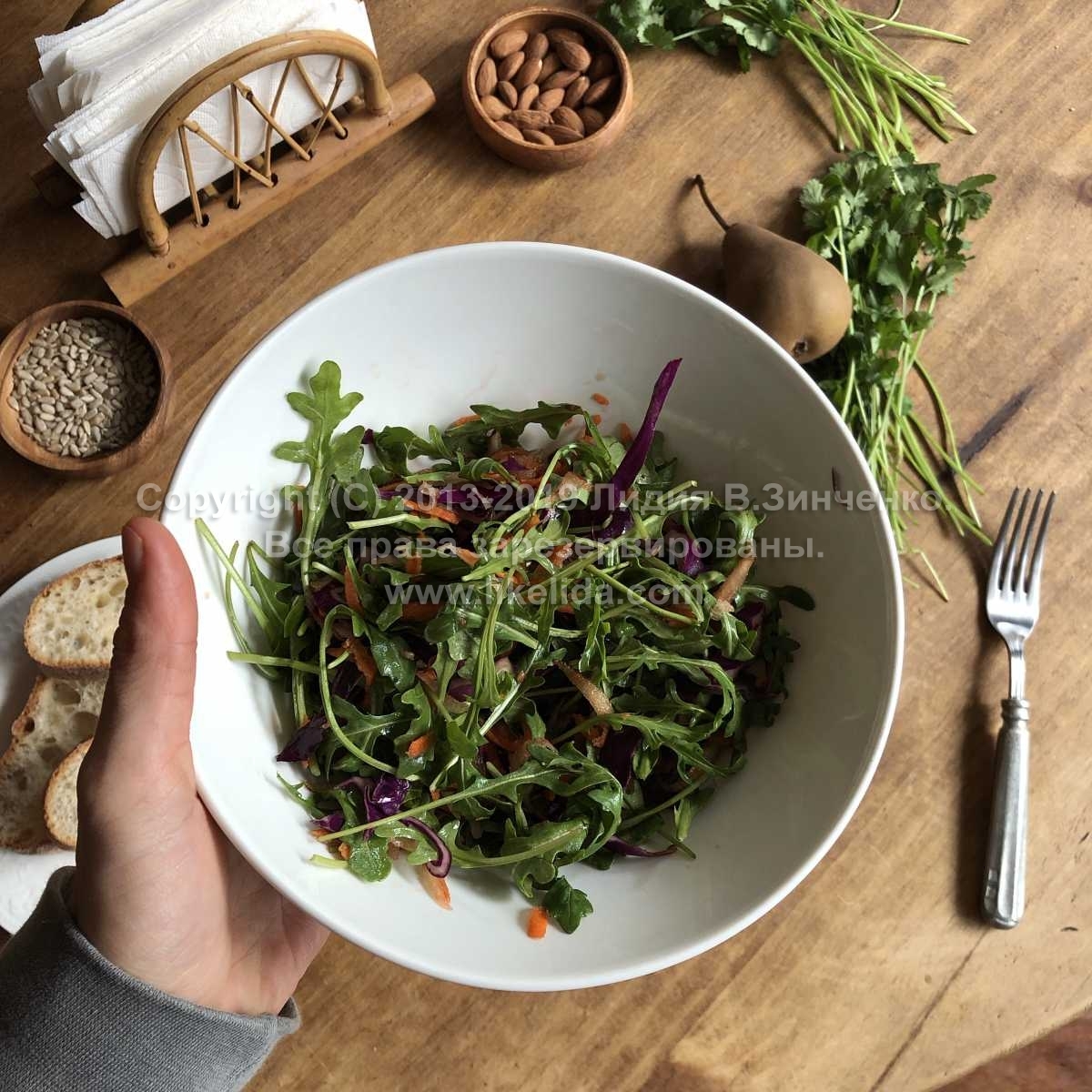 This salad is easy to make, has a very light dressing and it will be your favorite everyday salad – no doubt!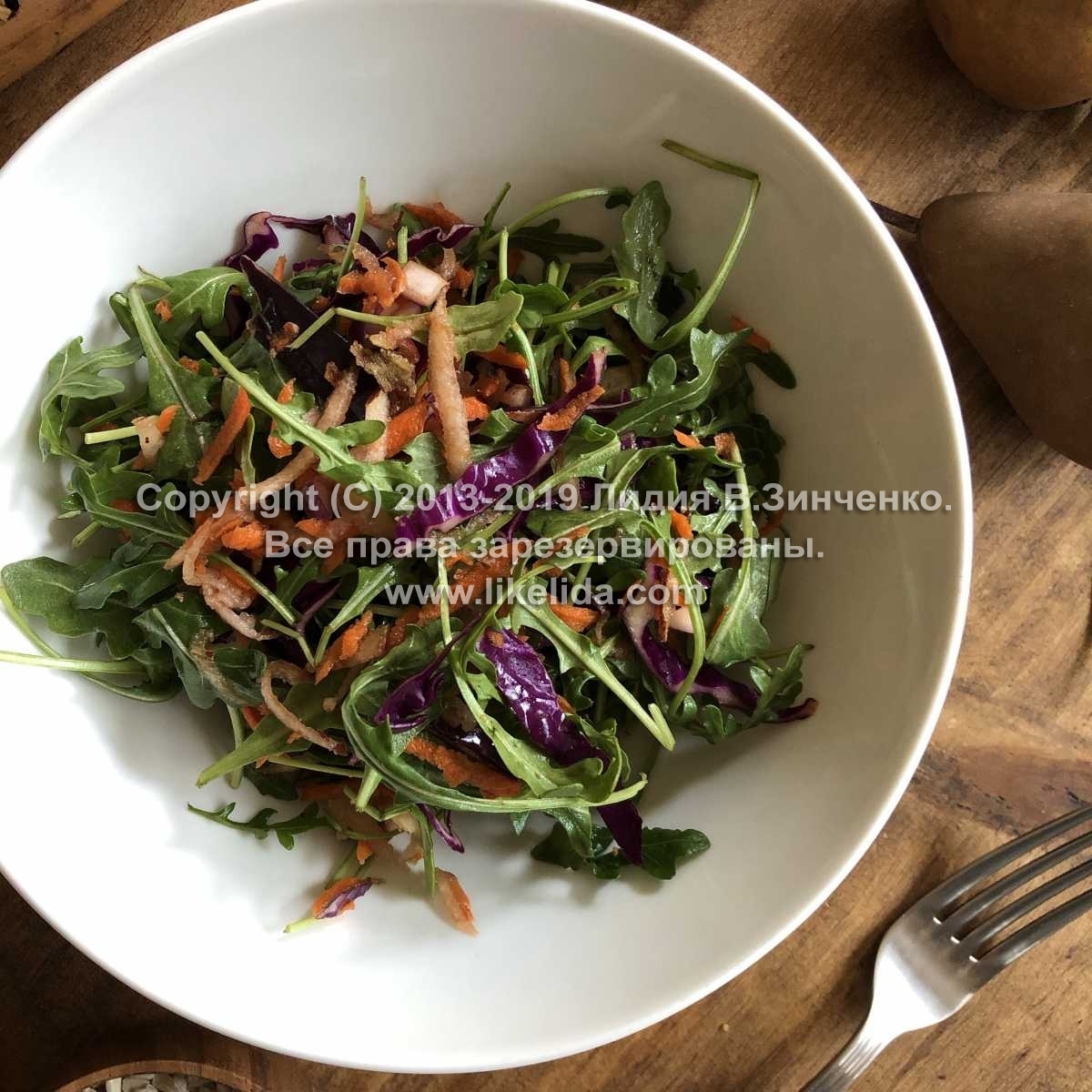 Ready? Let's go cooking!
We will need: (a serving for 2)
2 portions of wild organic arugula
1 small carrot
1/2 cup (1 cup- 250 ml.) of a red cabbage
2 table spoons of chopped red onions
1/4 of a fresh pear with the skin
Balsamic vinegar, salt and olive oil (to taste)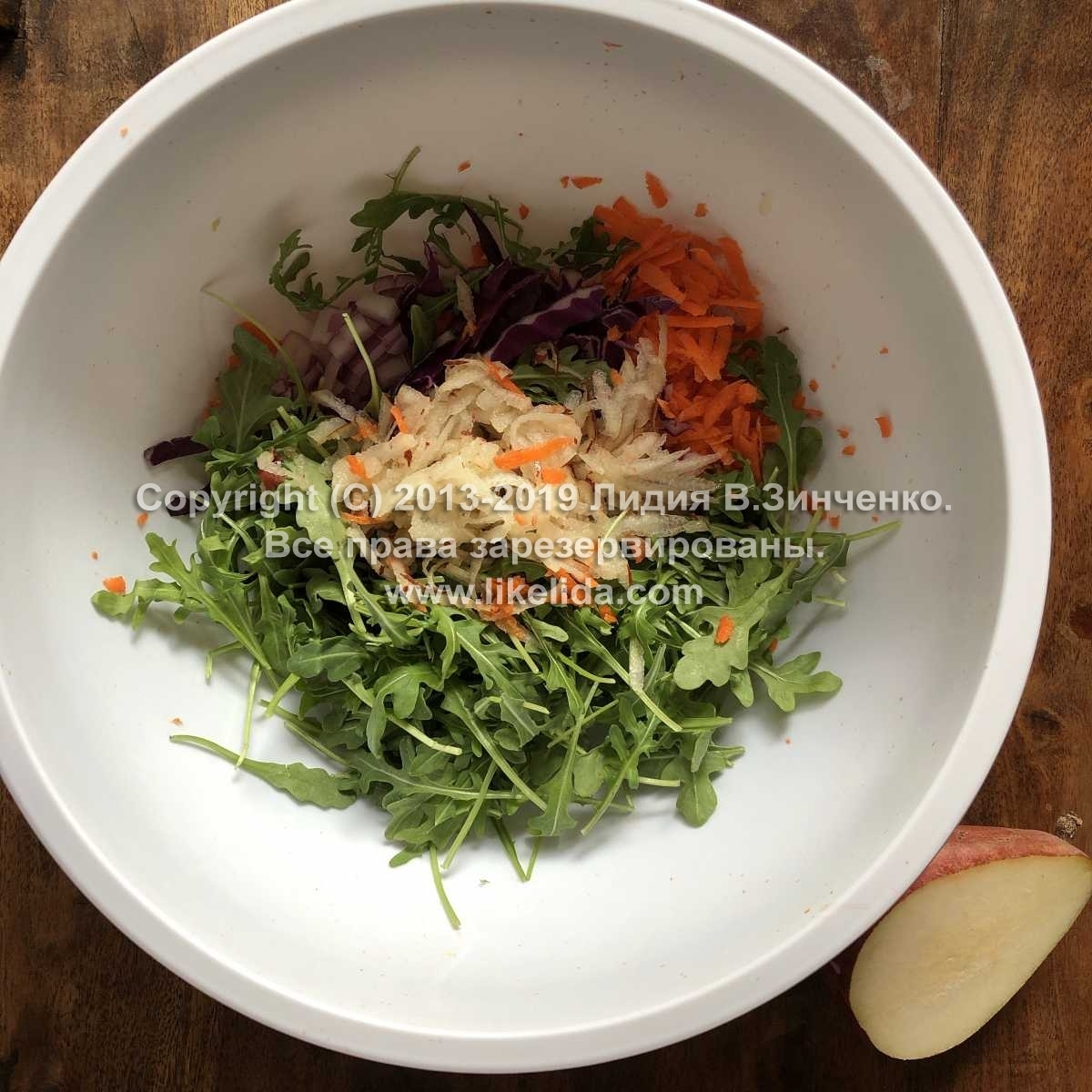 Shred your carrots and cabbage.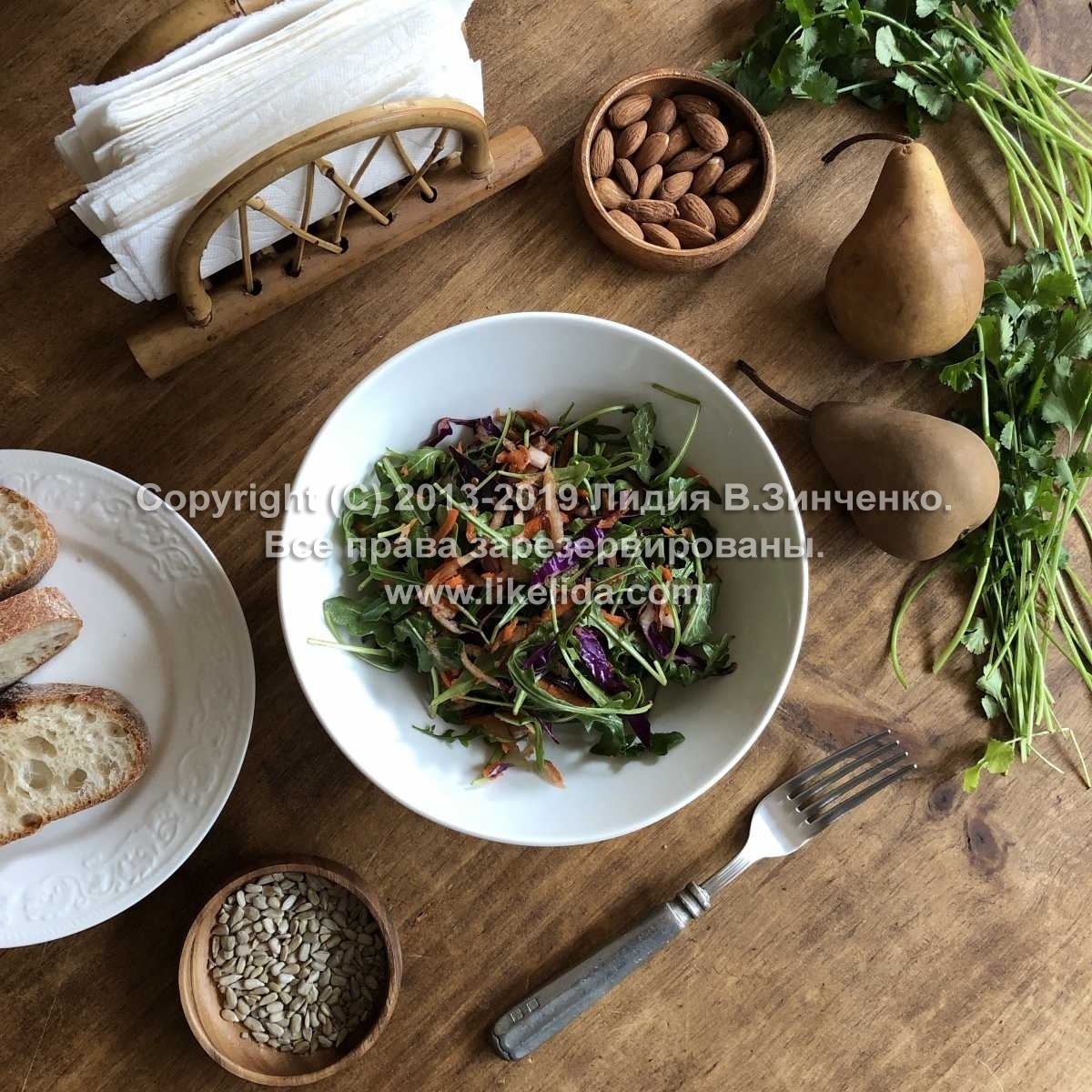 Add arugula and onions. Shred the pear.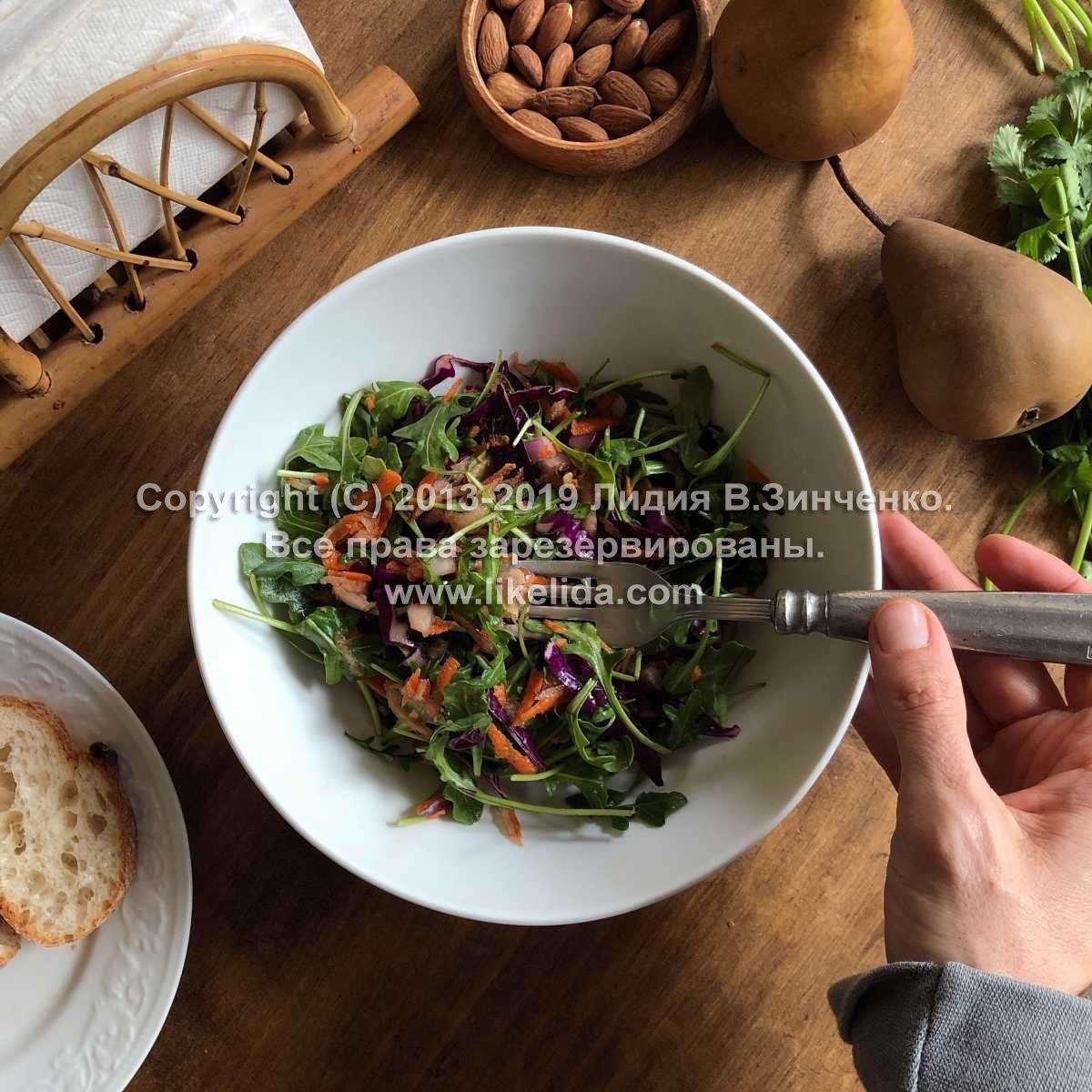 Add dressing to taste. Mix well and enjoy!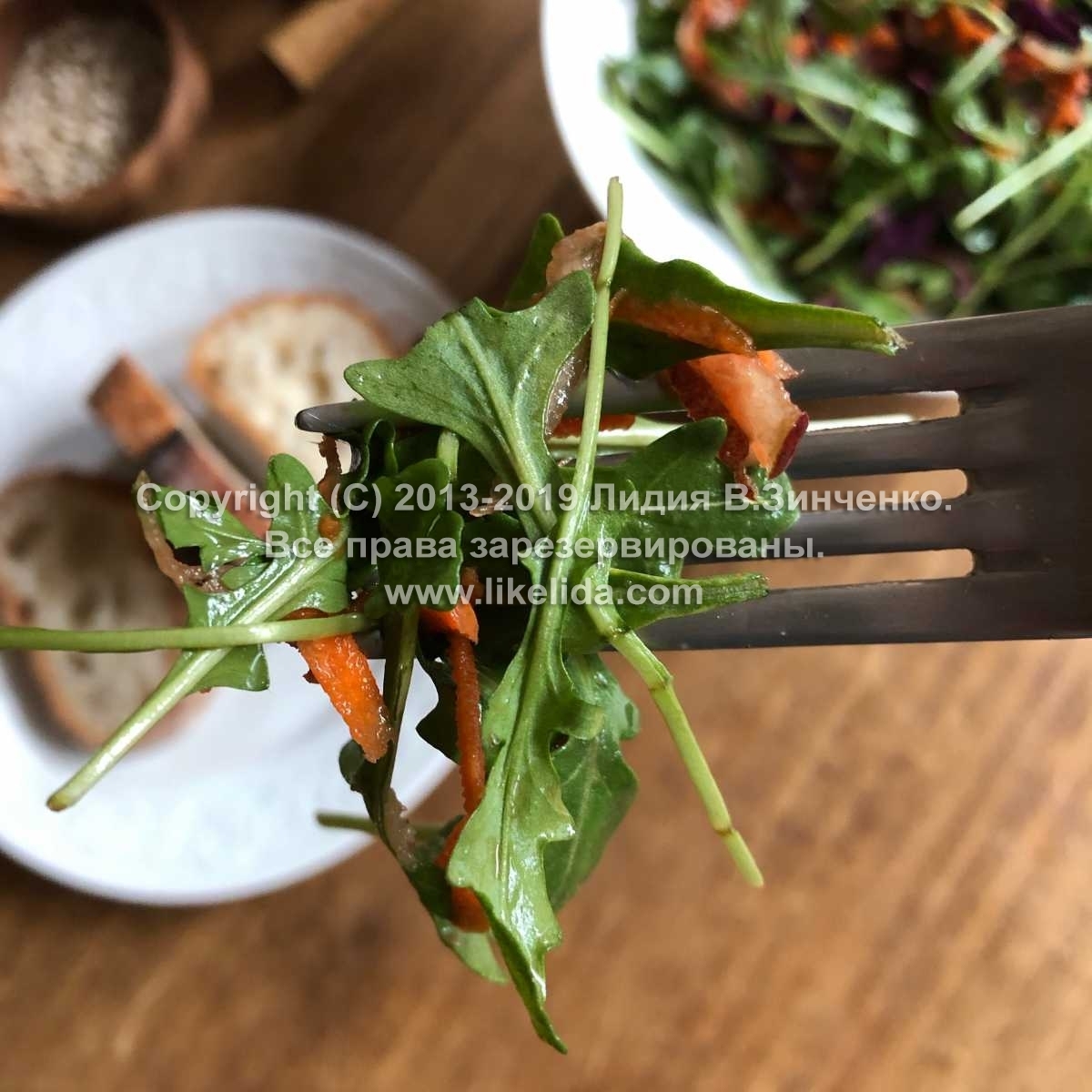 Fresh, healthy, tasty!