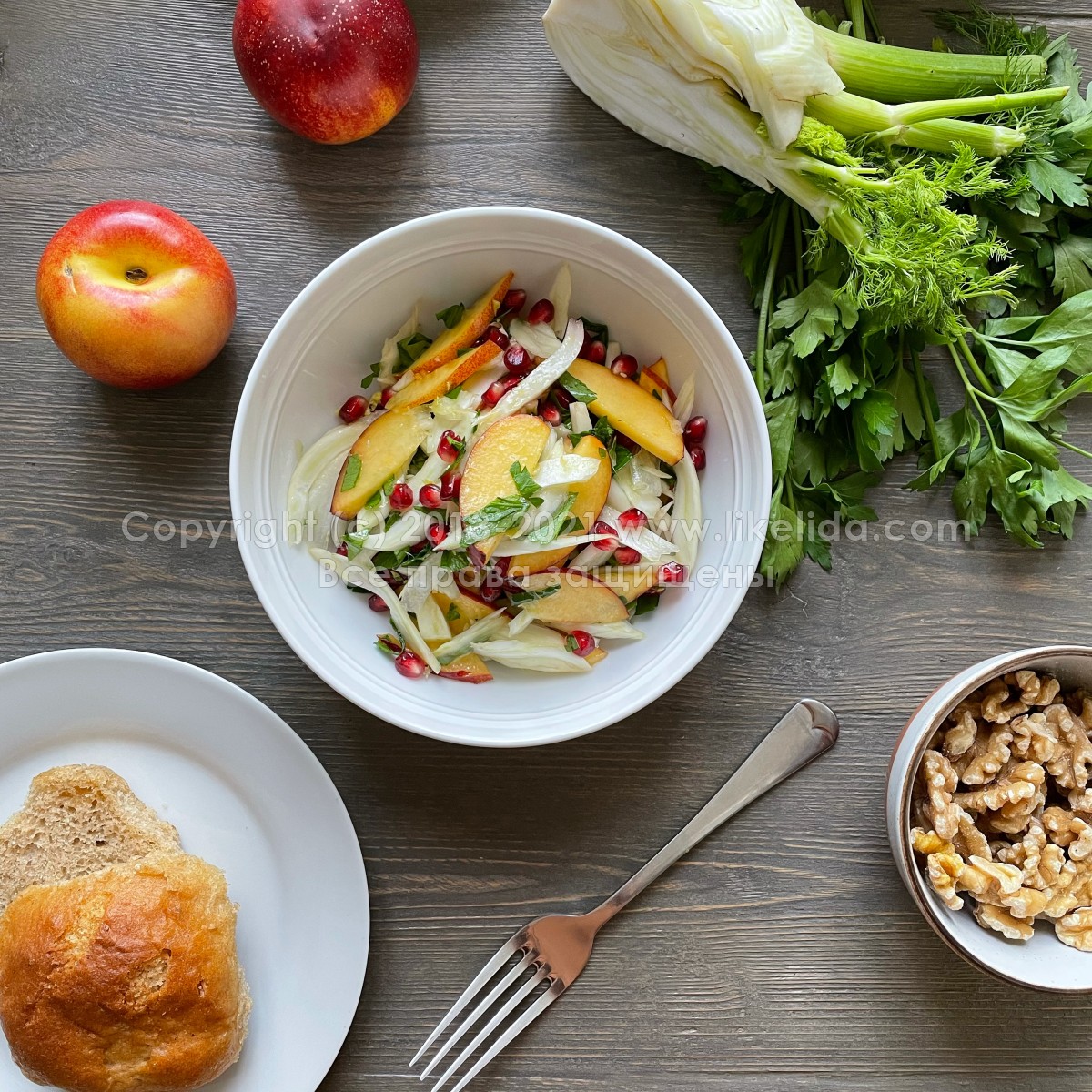 I love fennel and today we are making my new amazing fennel salad.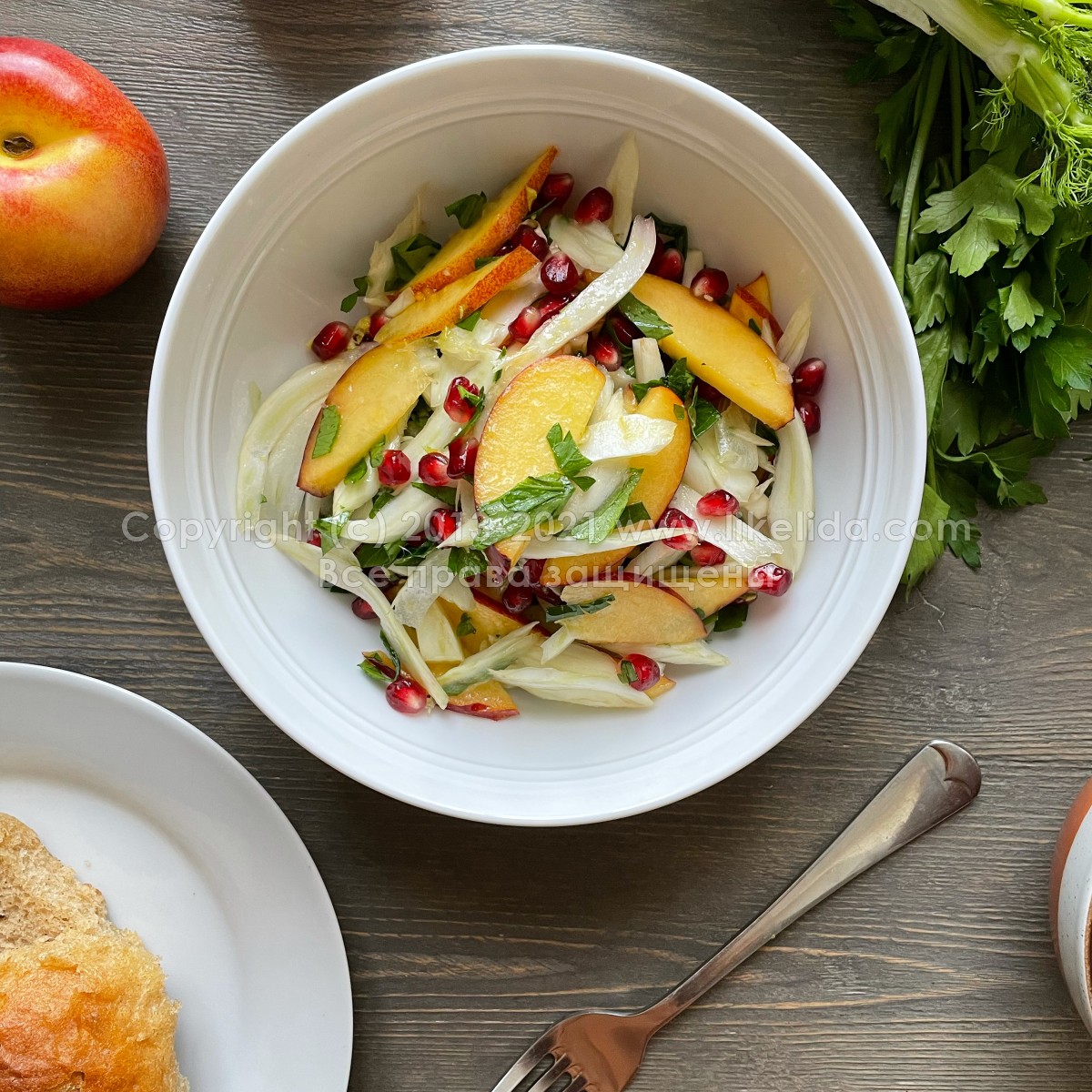 I must say it was not the love from the first sight. I had to grow into it. But now I must say it's one of my favorite ingredients!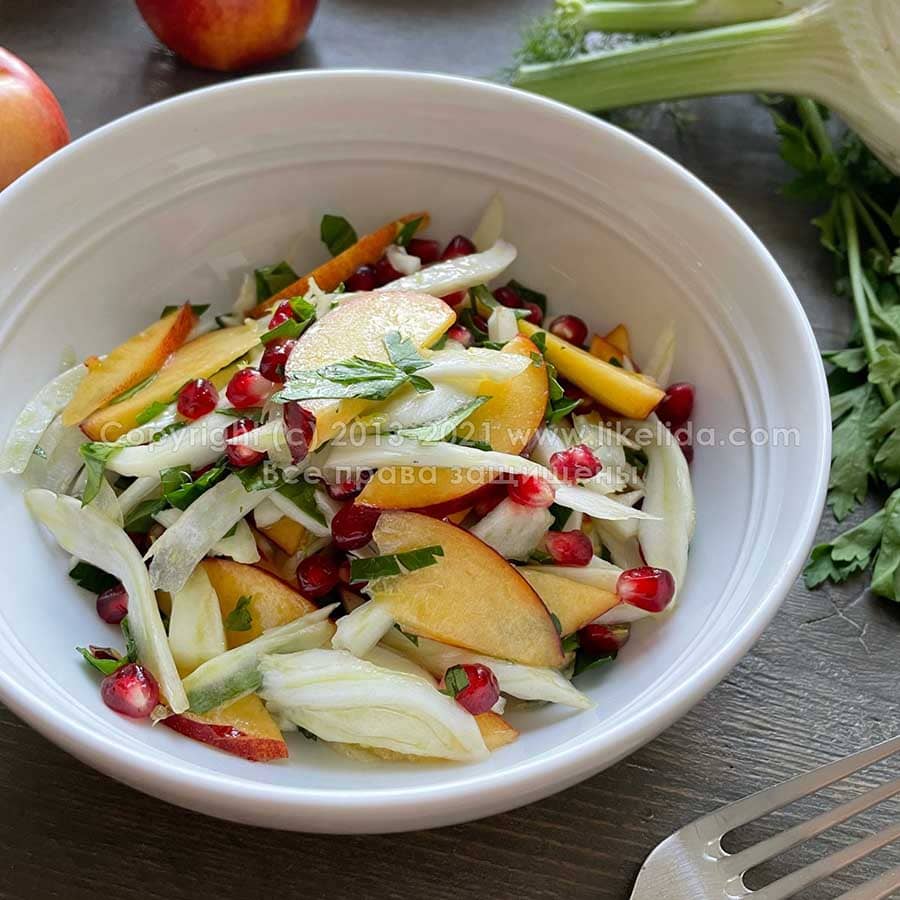 Fennel is very beneficial. It has very important for us vitamin C, which helps fight inflammation. And another fun ingredient that we are going to use today - pomegranate.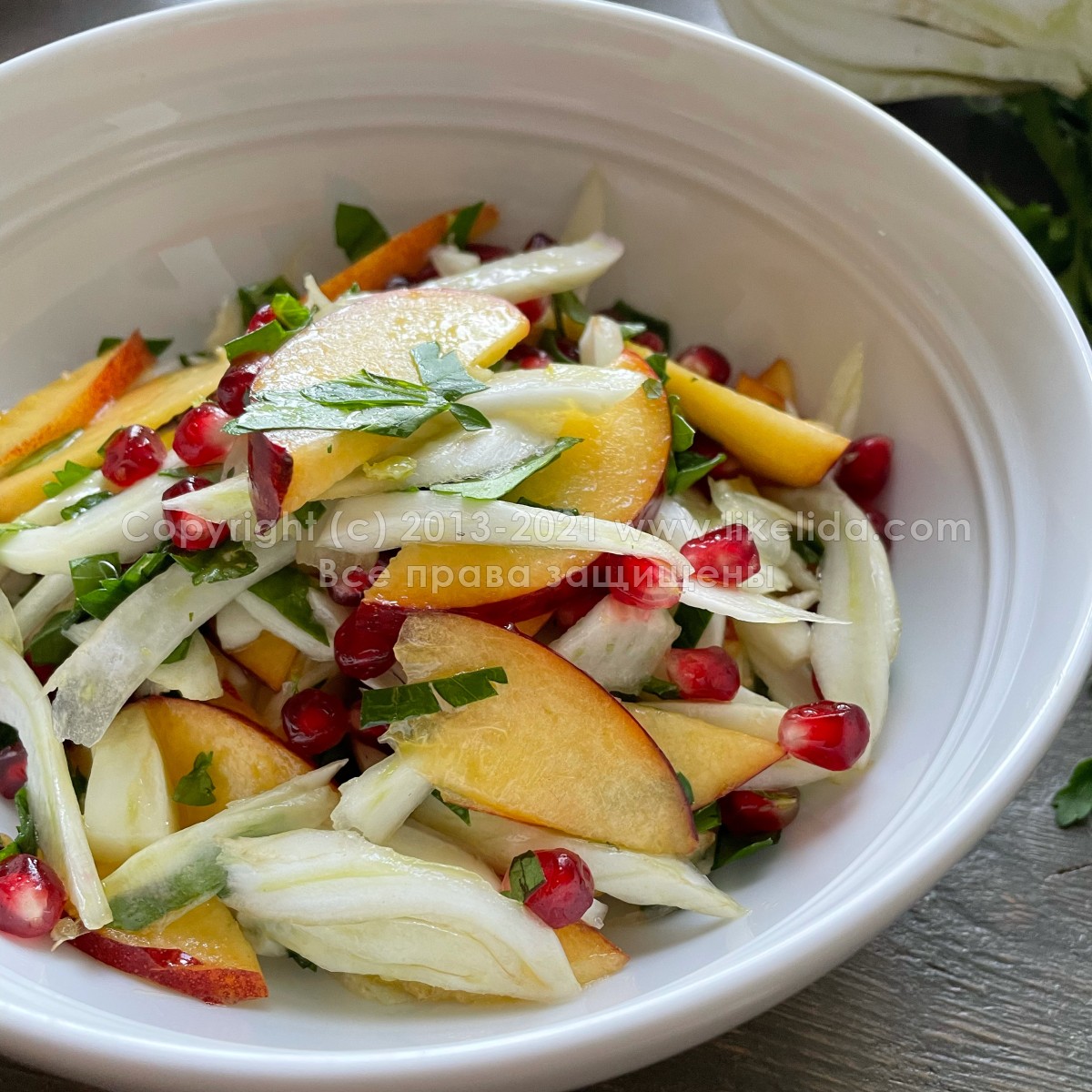 It lowers your blood pressure, helps keep joints in a good health, also keeps your memory strong.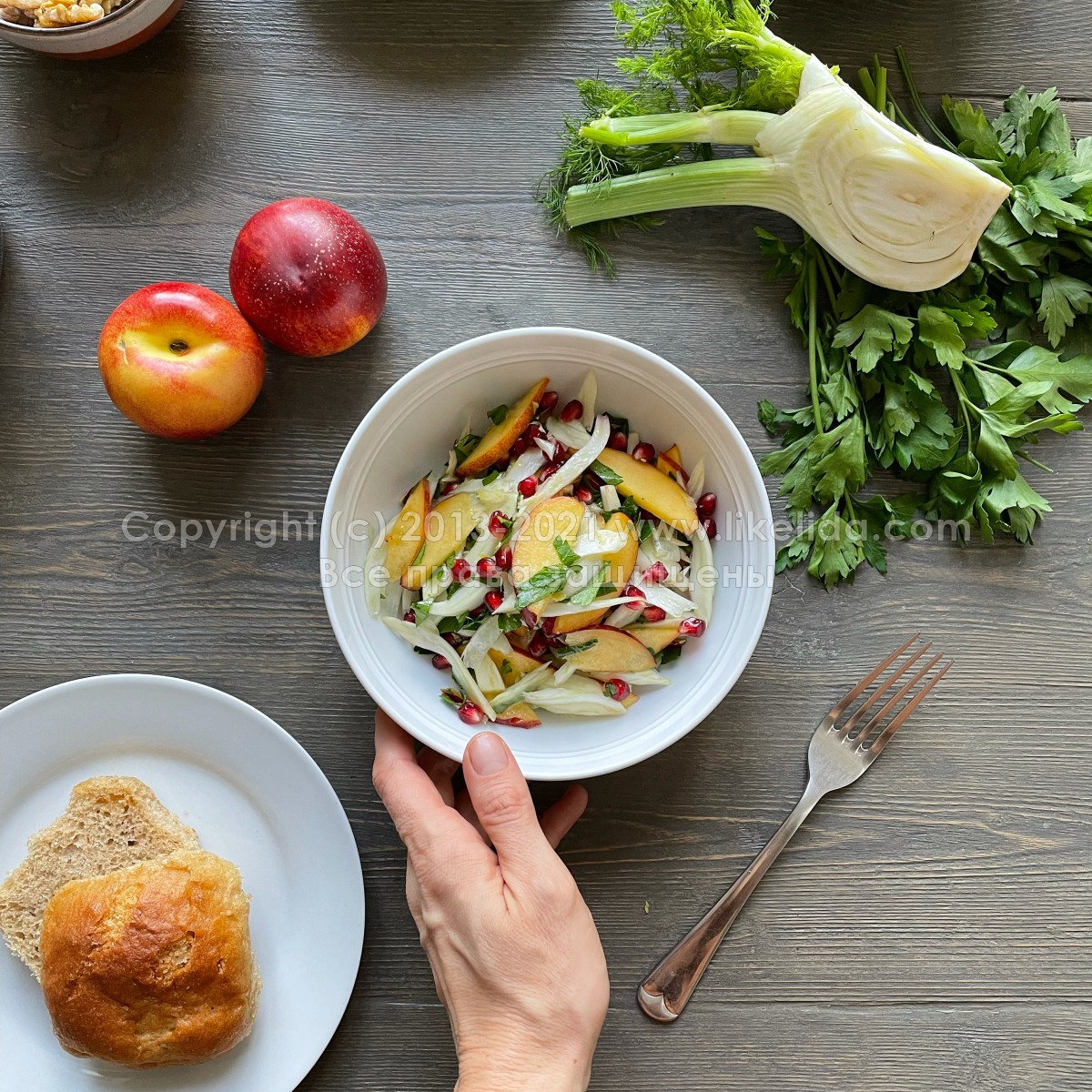 I love to add lots of parsley to my dish, and not only because parsley has lots of flavor but because it's extremely good for you as well. Lots of vitamin C, vitamin K, A. All these are great antioxidants that help keep you young and healthy.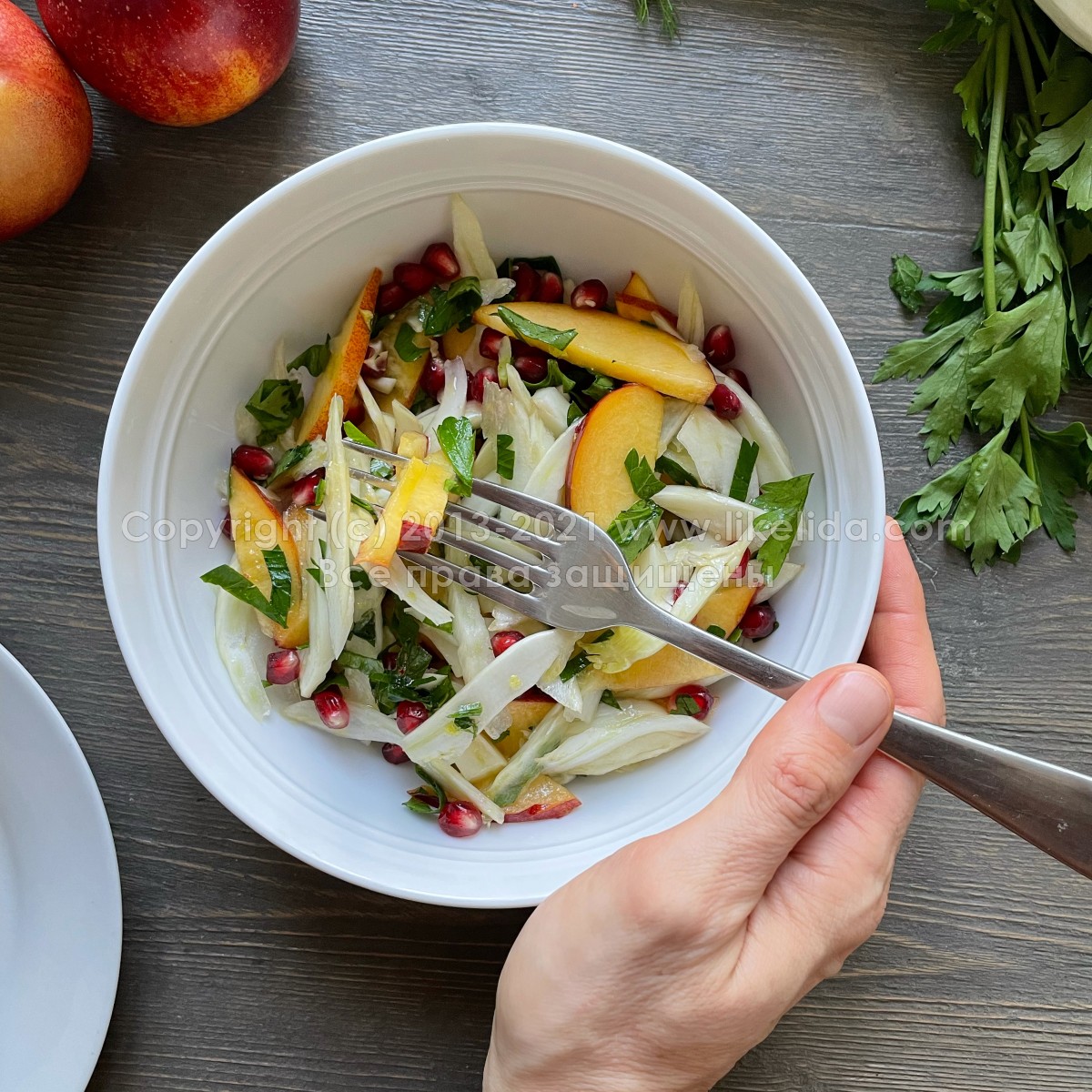 One of the important ingredients is nectarine, but you can substitute it with some fresh apple, pear and even pineapple. Lots to choose from!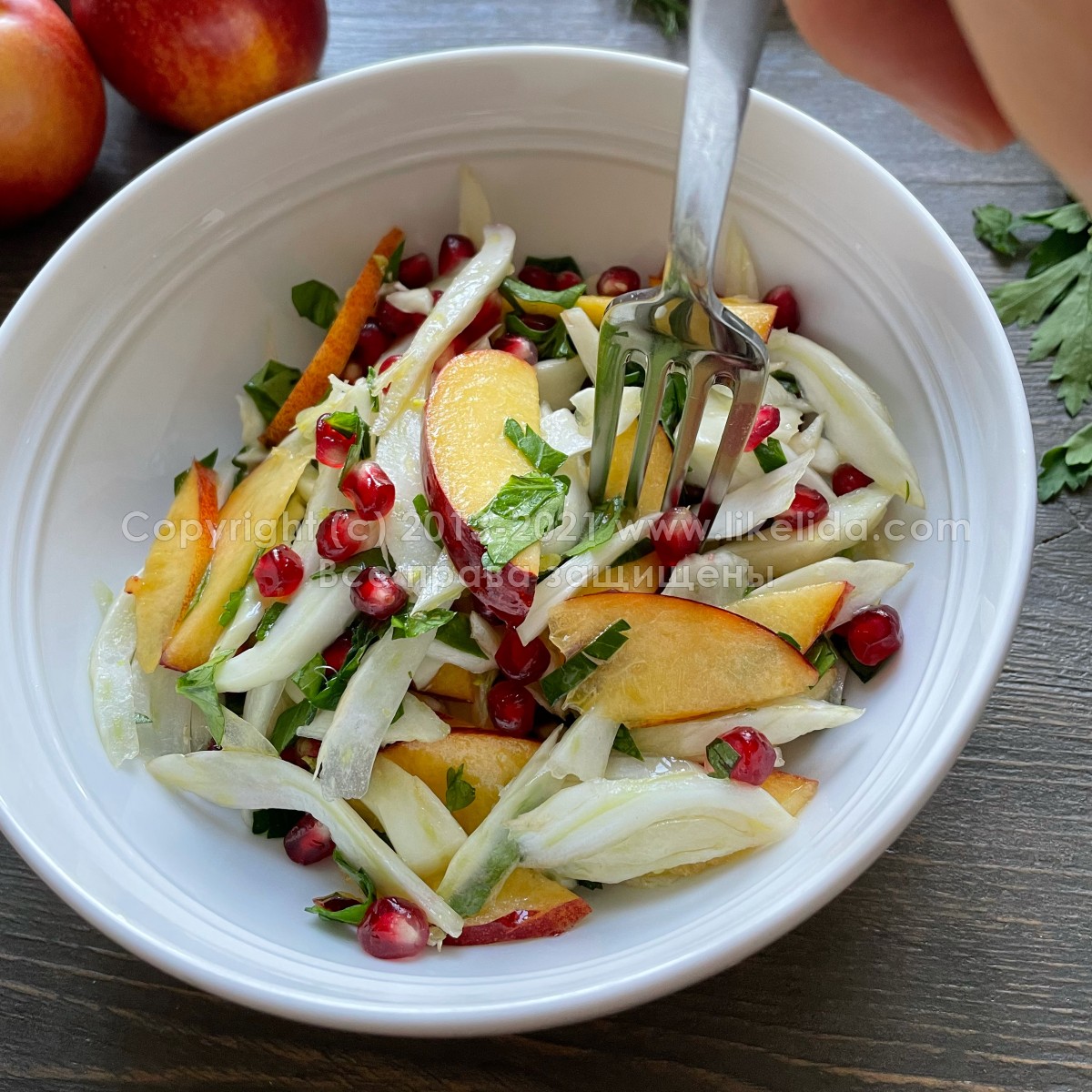 Ready? Let's go cooking!
We will need:
1/2 of fresh fennel 
1 nectarine or 1/2 of apple 
3 table spoons of pomegranate 
1 handful of fresh parsley 
olive oil
large-grain salt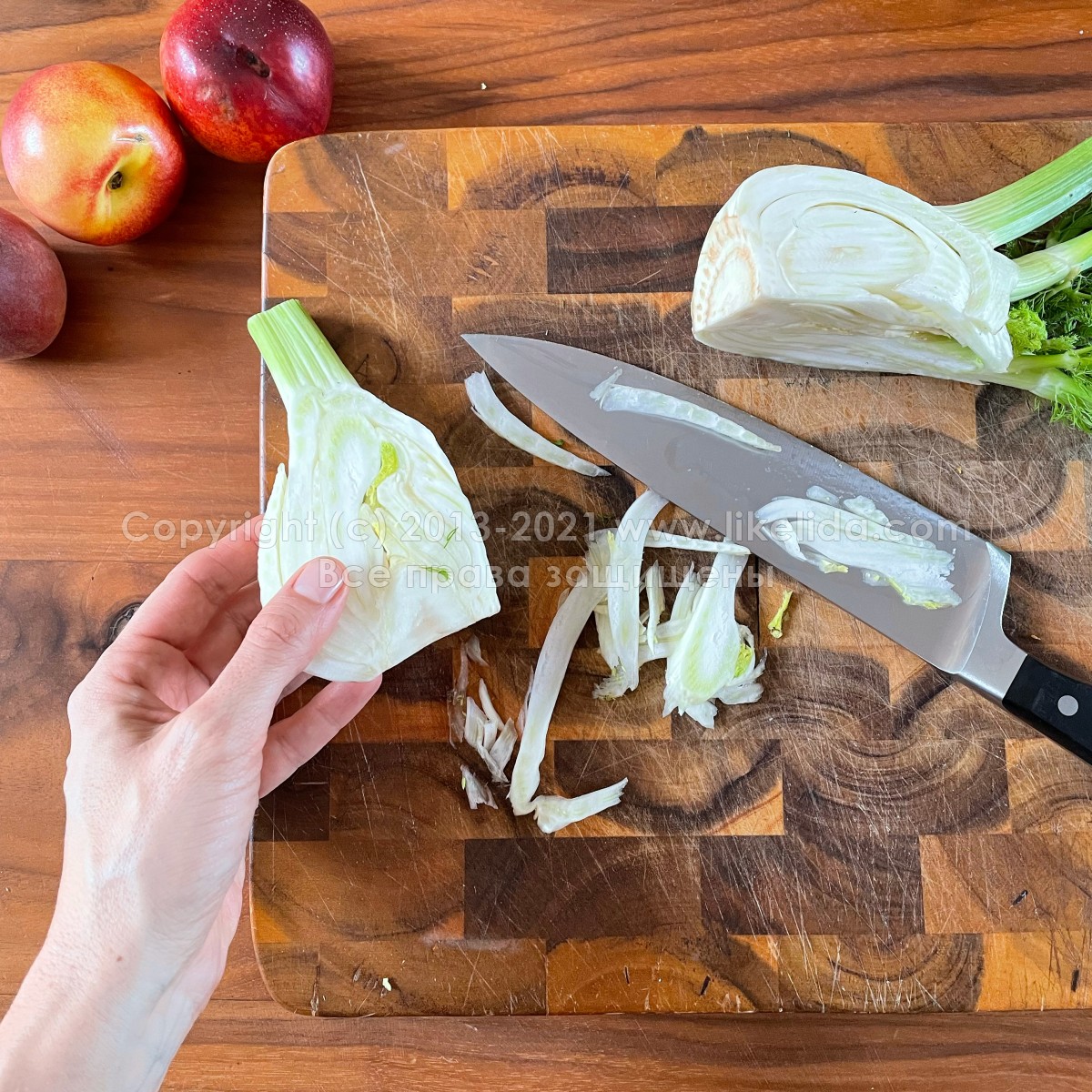 Chop fennel.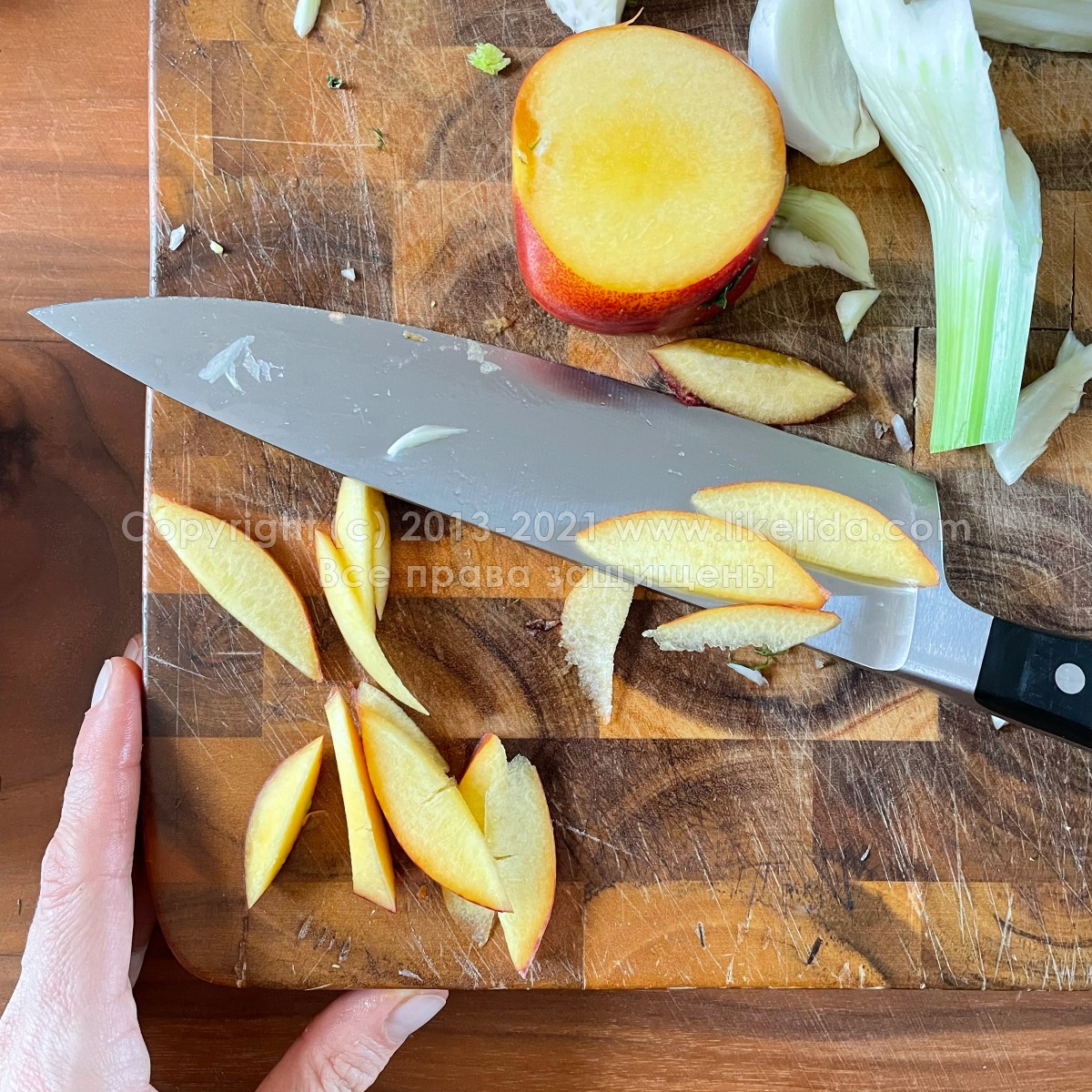 Cut nectarine.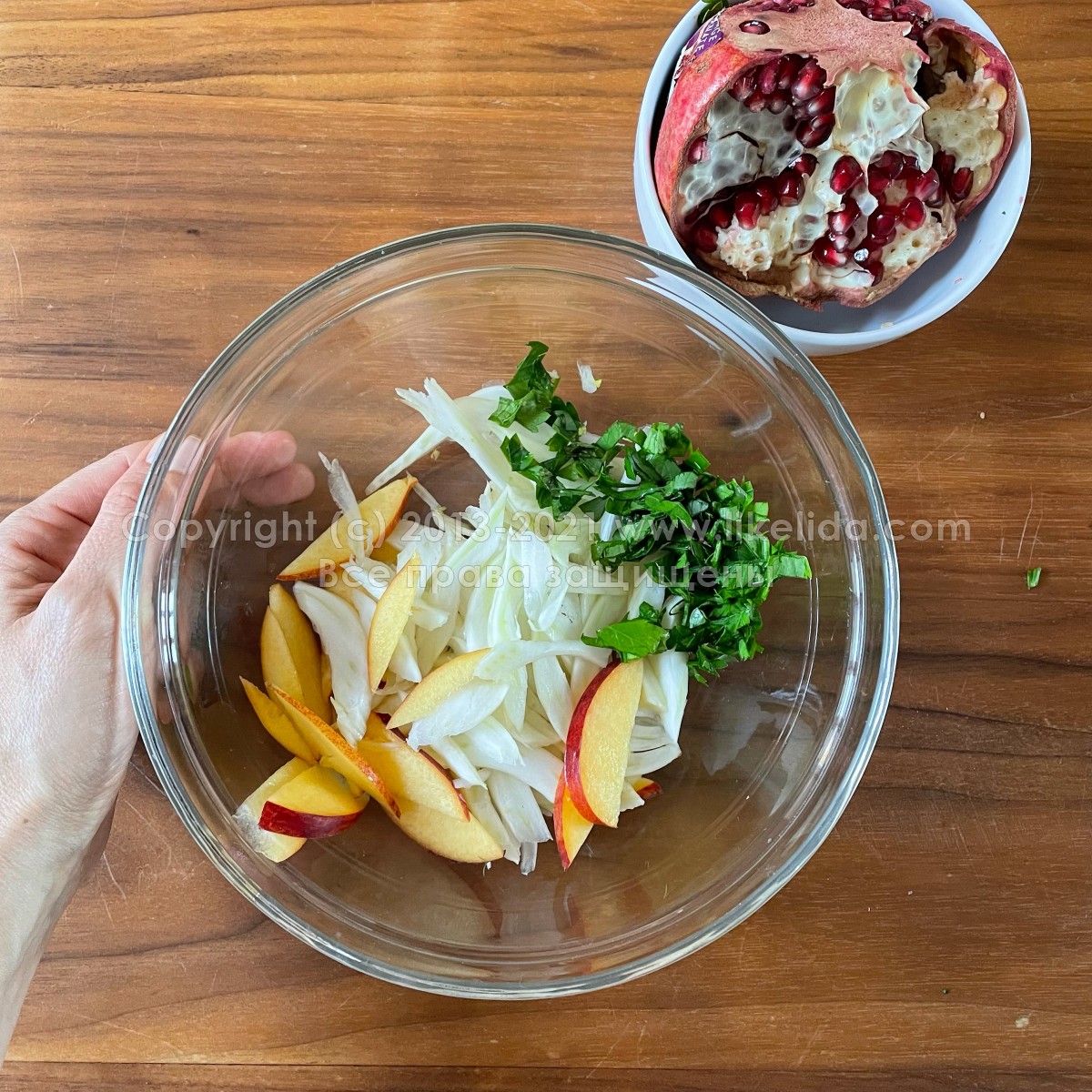 Chop fresh parsley.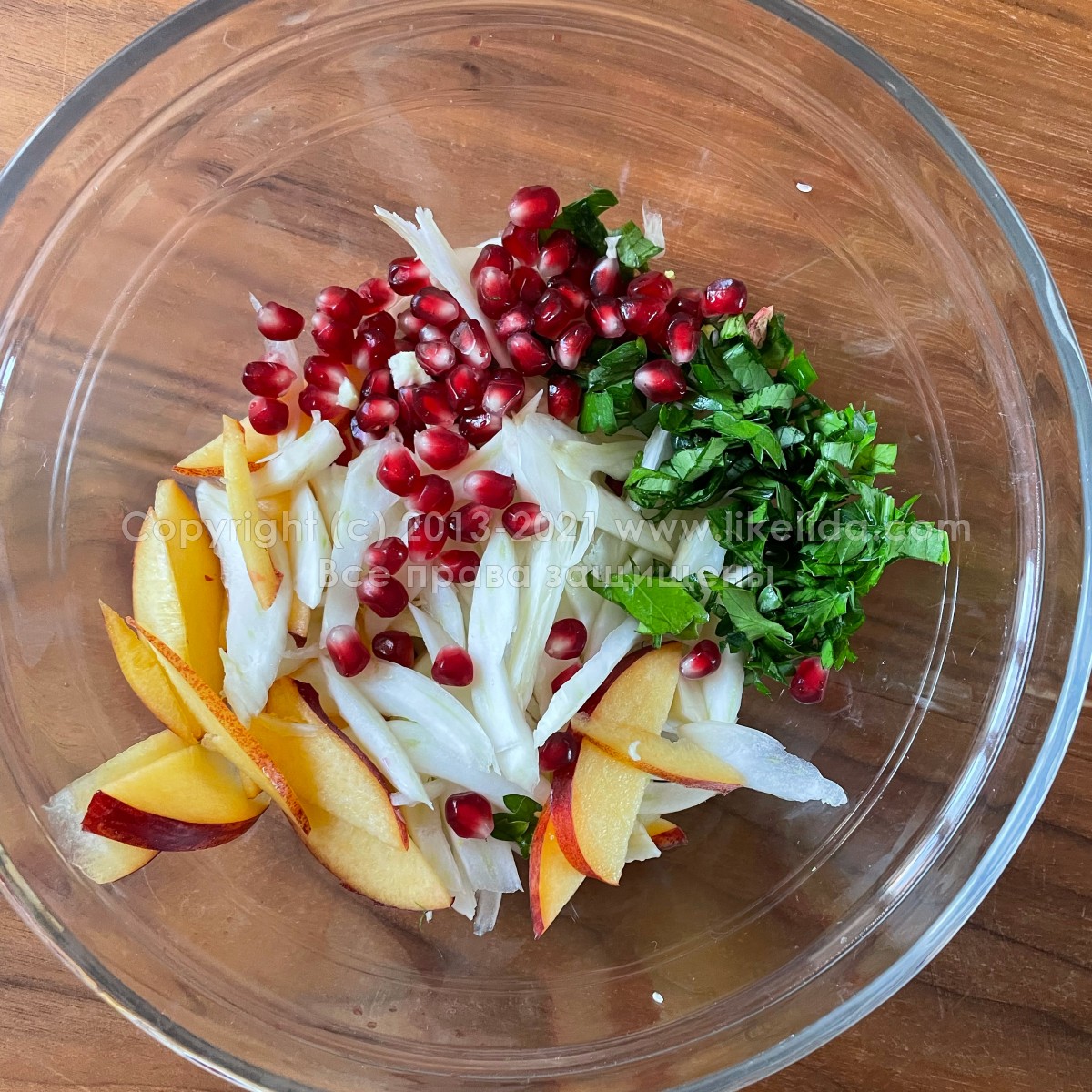 Time to incorporate our pomegranate. Mix well together.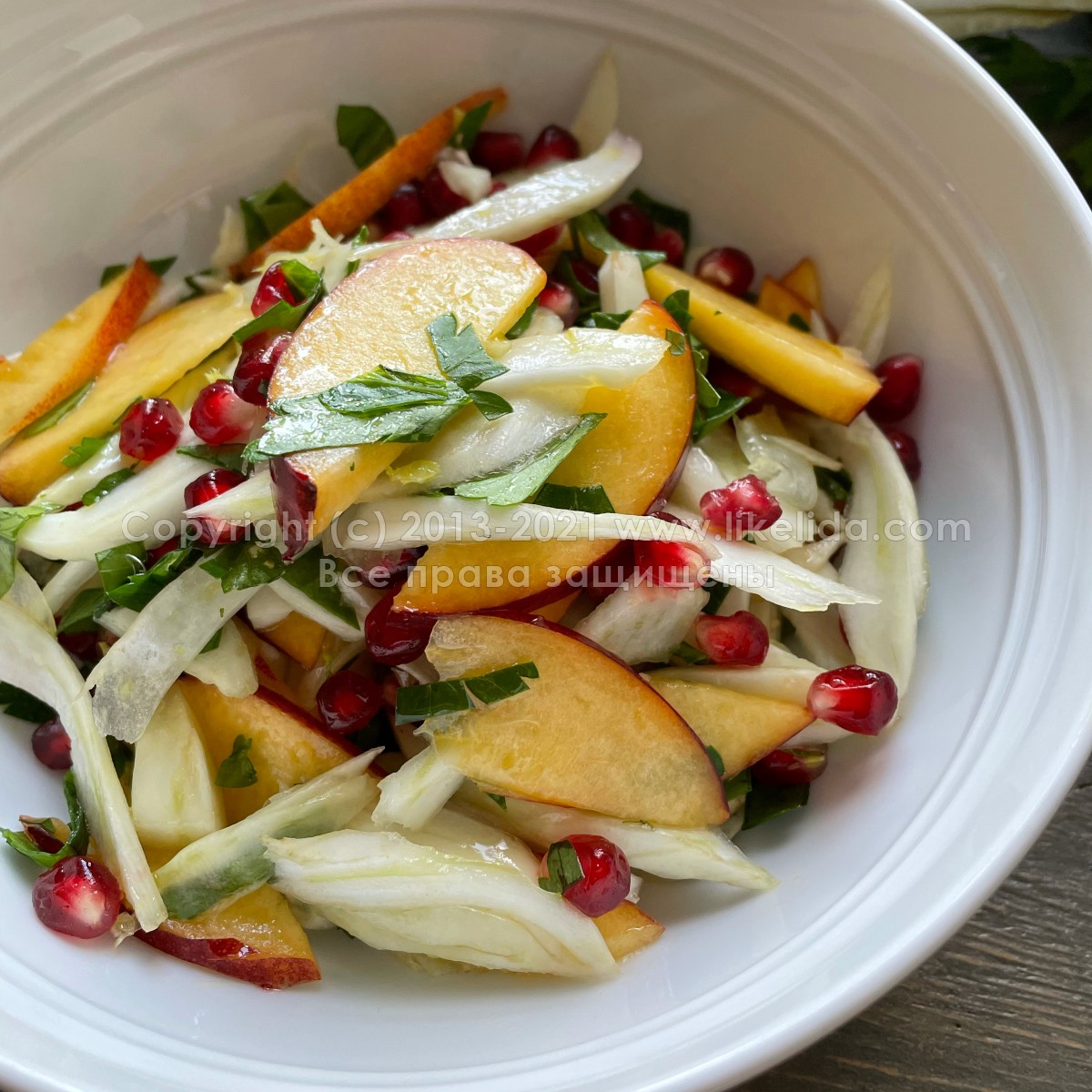 Add olive oil and some salt.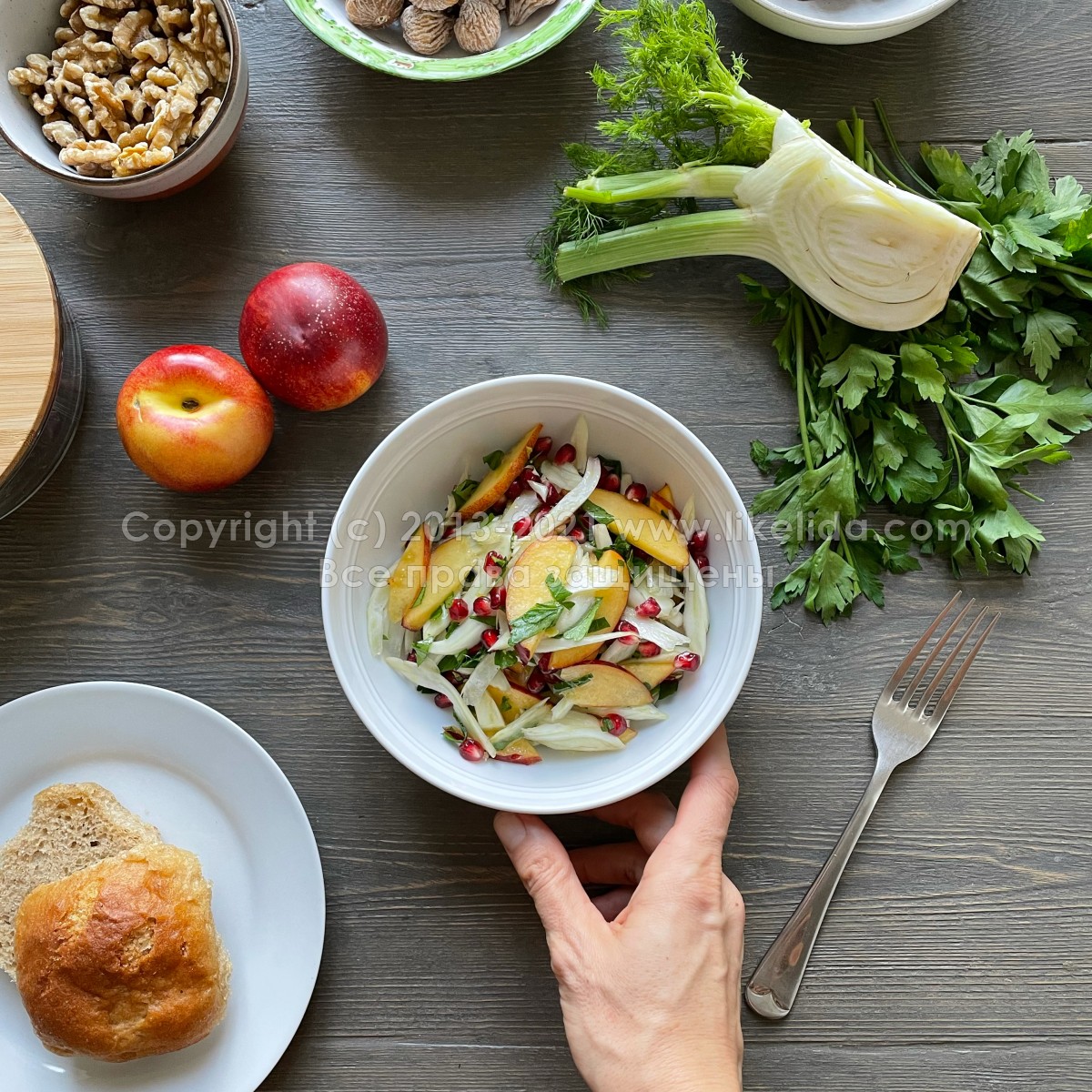 Ready! Fantastic salad is here! Enjoy!