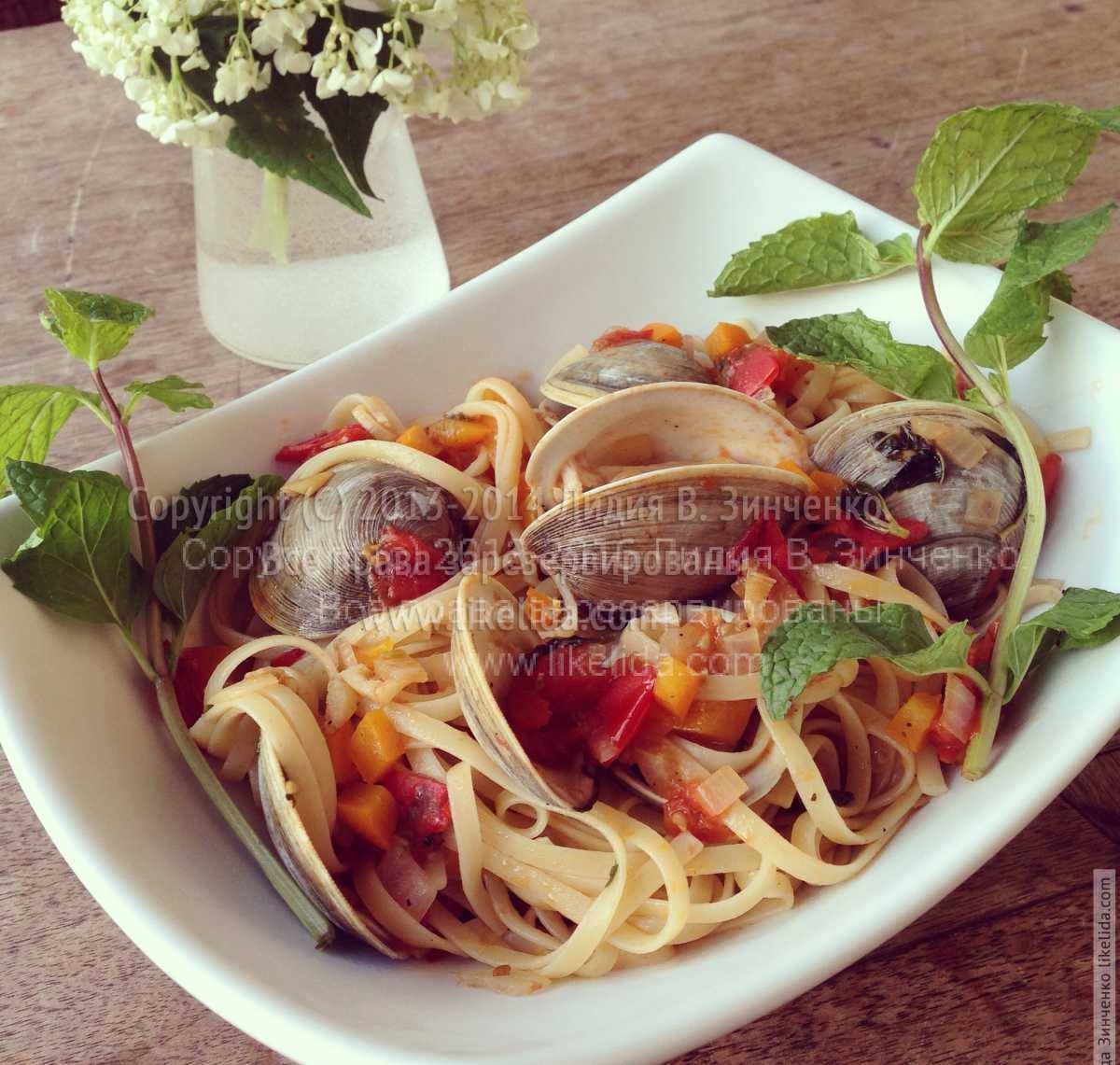 Sometimes I want to please my husband with something more unusual, something that we do not cook at home (I always thought that I couldn't cook it), but eat only in restaurants or on big holidays.


For me, such a delicacy is clams, so today we are cooking them. The pasta is very delicate, juicy, with a light note of mint. The clams can be any size: from large, to the smallest.

Such a dish will please everyone!
Ready? Set? Let's go cooking!
We will need: (1 portion)
Pasta for one serving (I used a linguine)
6 large clams in the shell
2 tbsp. of red onions
2 tbsp. of sweet pepper
3 tomatoes
2 cloves of garlic
3 sprigs of mint (leaves only)
2 tbsp. of white wine
Black pepper, salt
Vegetable oil
2-3 tbsp. of water
Cook the pasta until it is al dente.


Chop the peppers, onions and garlic.


Pour oil in a frying pan and fry the vegetables.


Add salt and pepper.


Cut the tomatoes, and peppermint and add it to the main composition.


Pour the wine into the pot.


Rinse the clams and add them to the tomato-vegetable sauce together with 2-3 tablespoons of water. Fry for 7 minutes, cover with a lid and let it stand for 10 minutes.


The clam shells should open.


Add the pasta, decorate with mint leaves and serve.


Bon appetit!