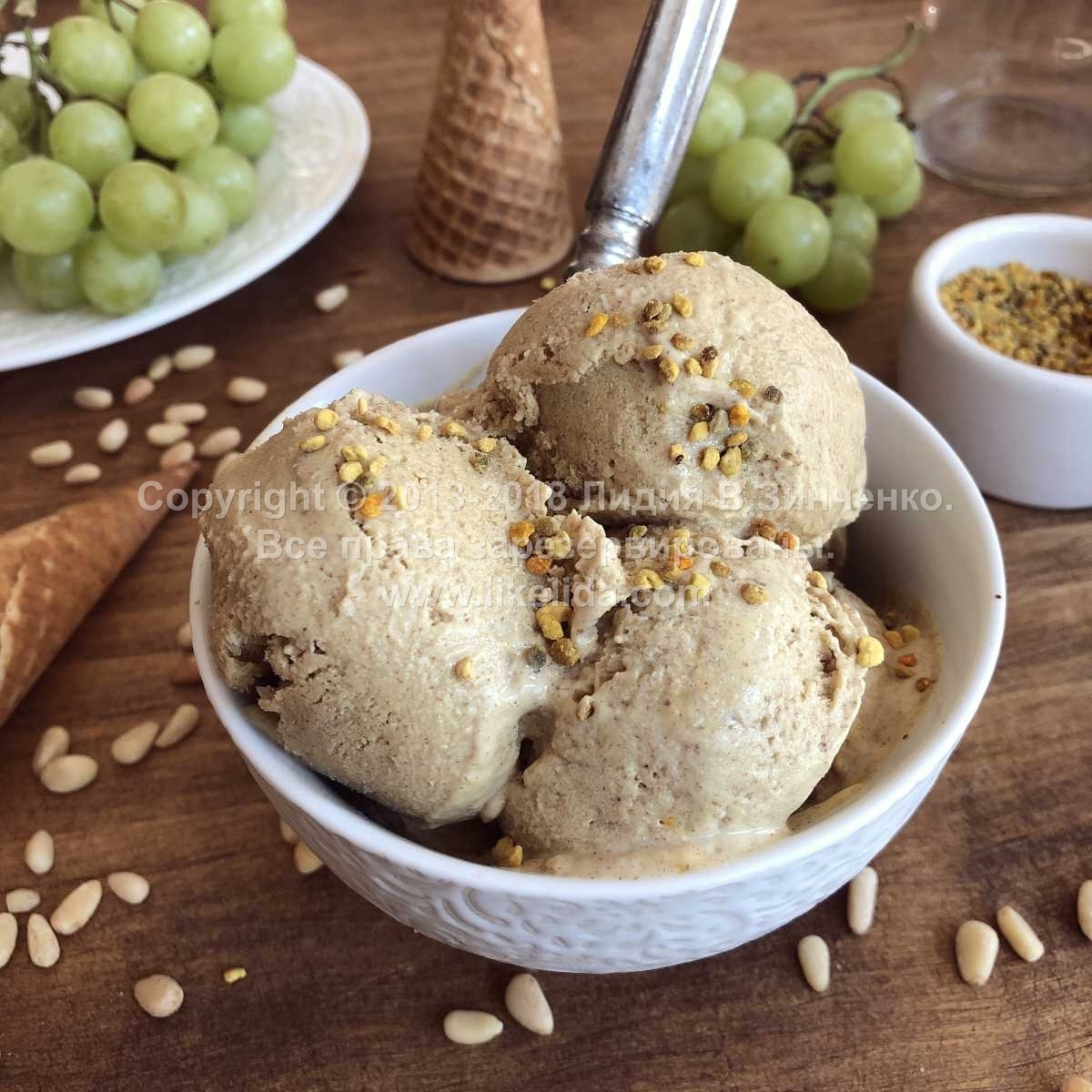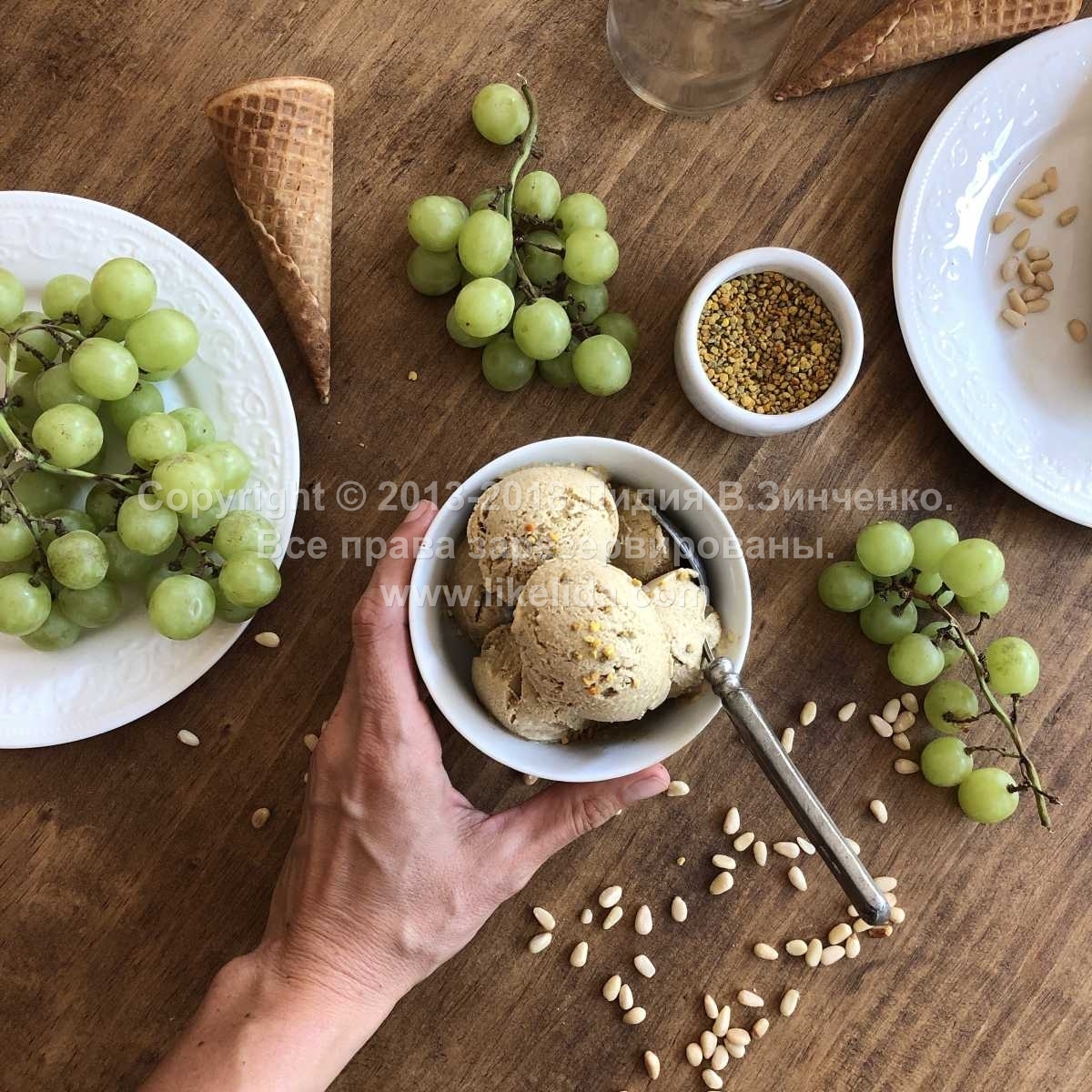 "Every Monday is better with your recipes".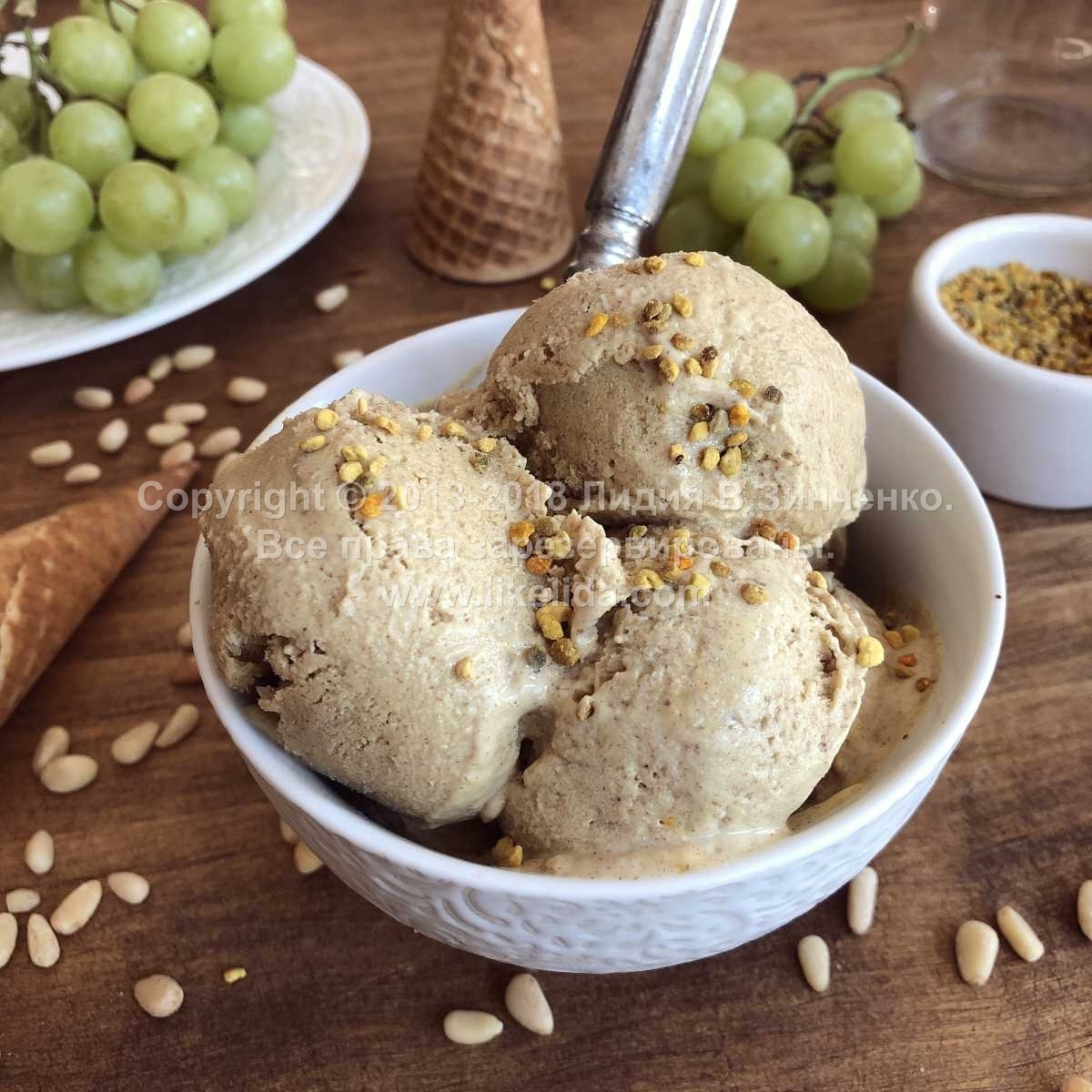 That's what they say and I can't agree more.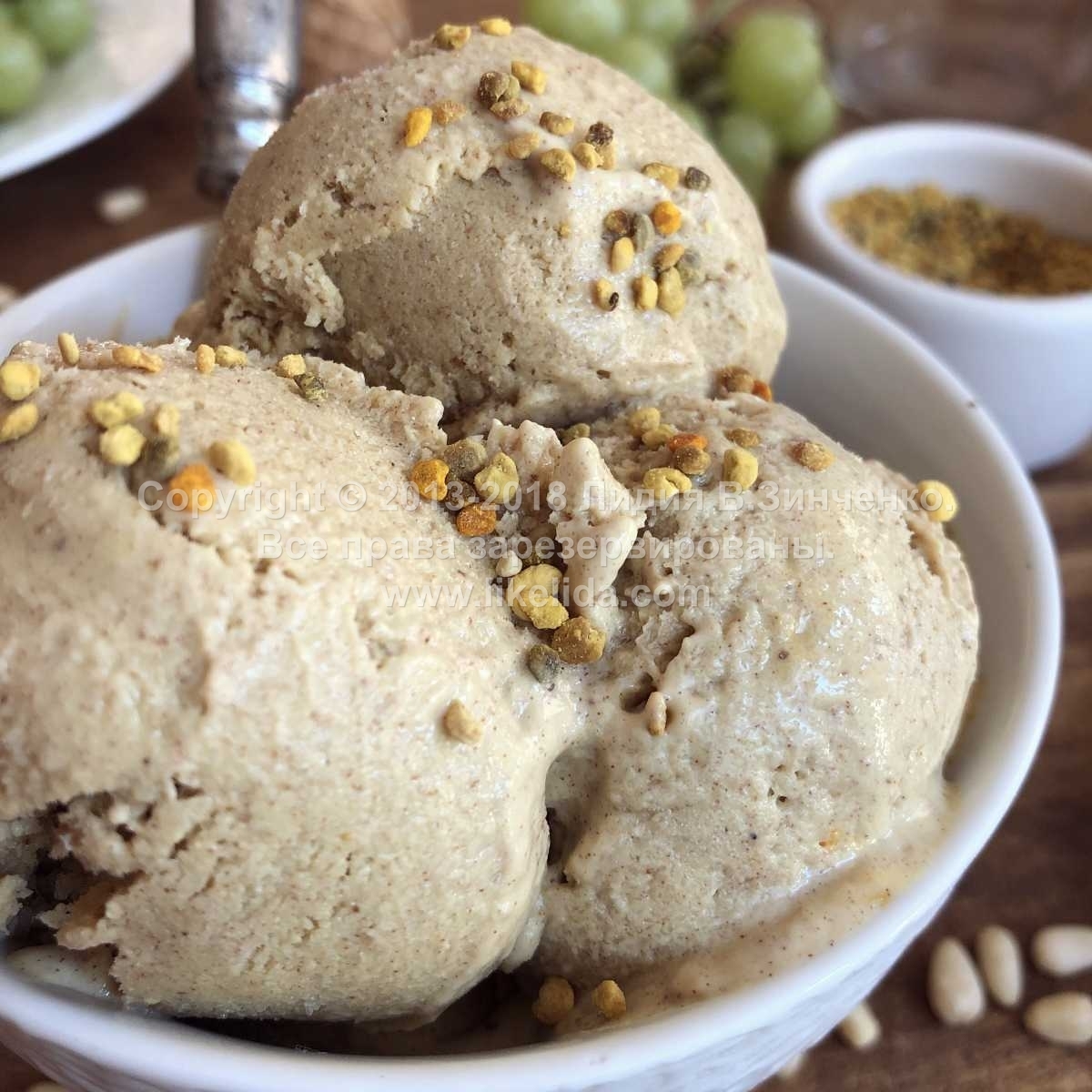 Today we are making one of my favorite ice creams in the whole world.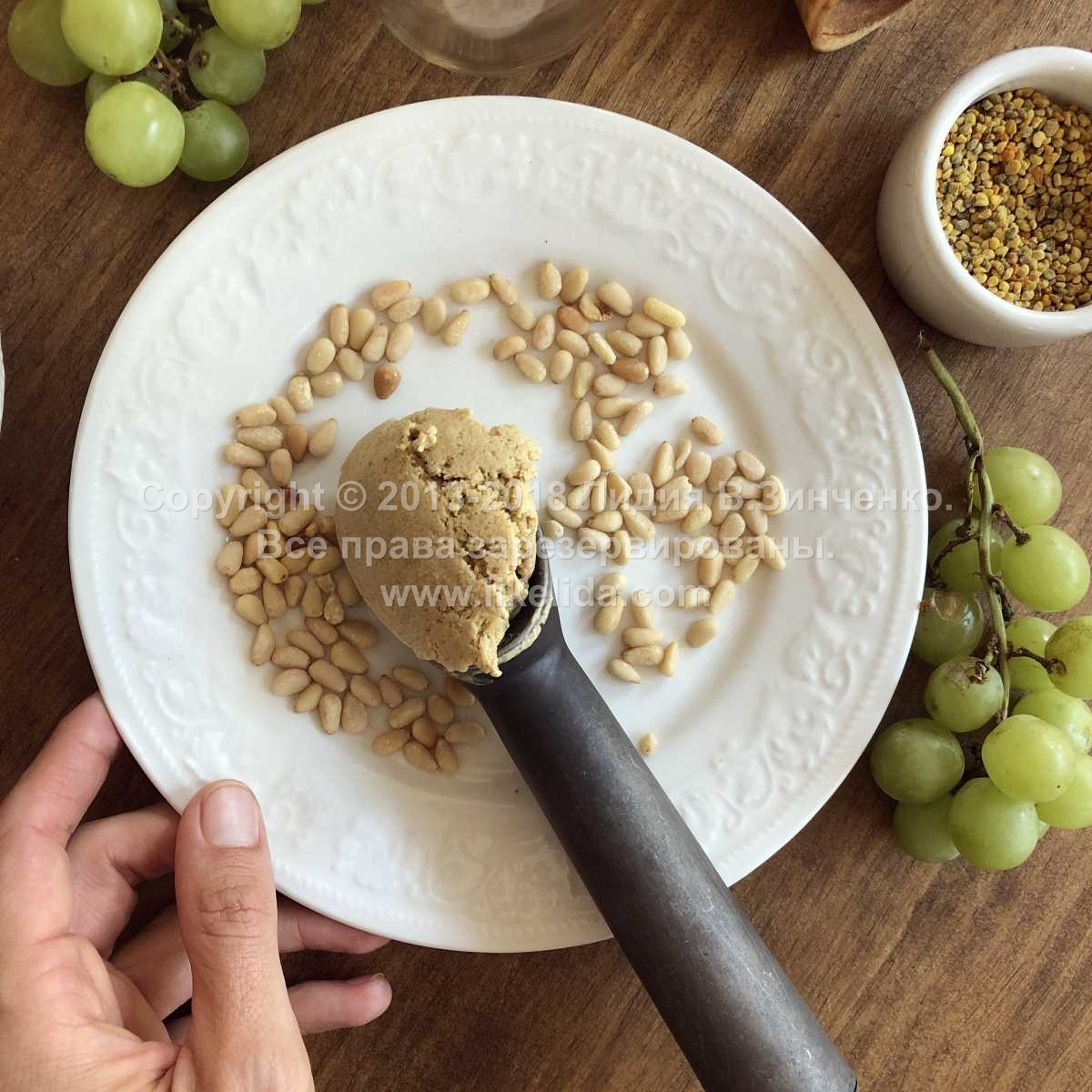 It has no sugar, it's dairy-free, vegetarian and nutritious.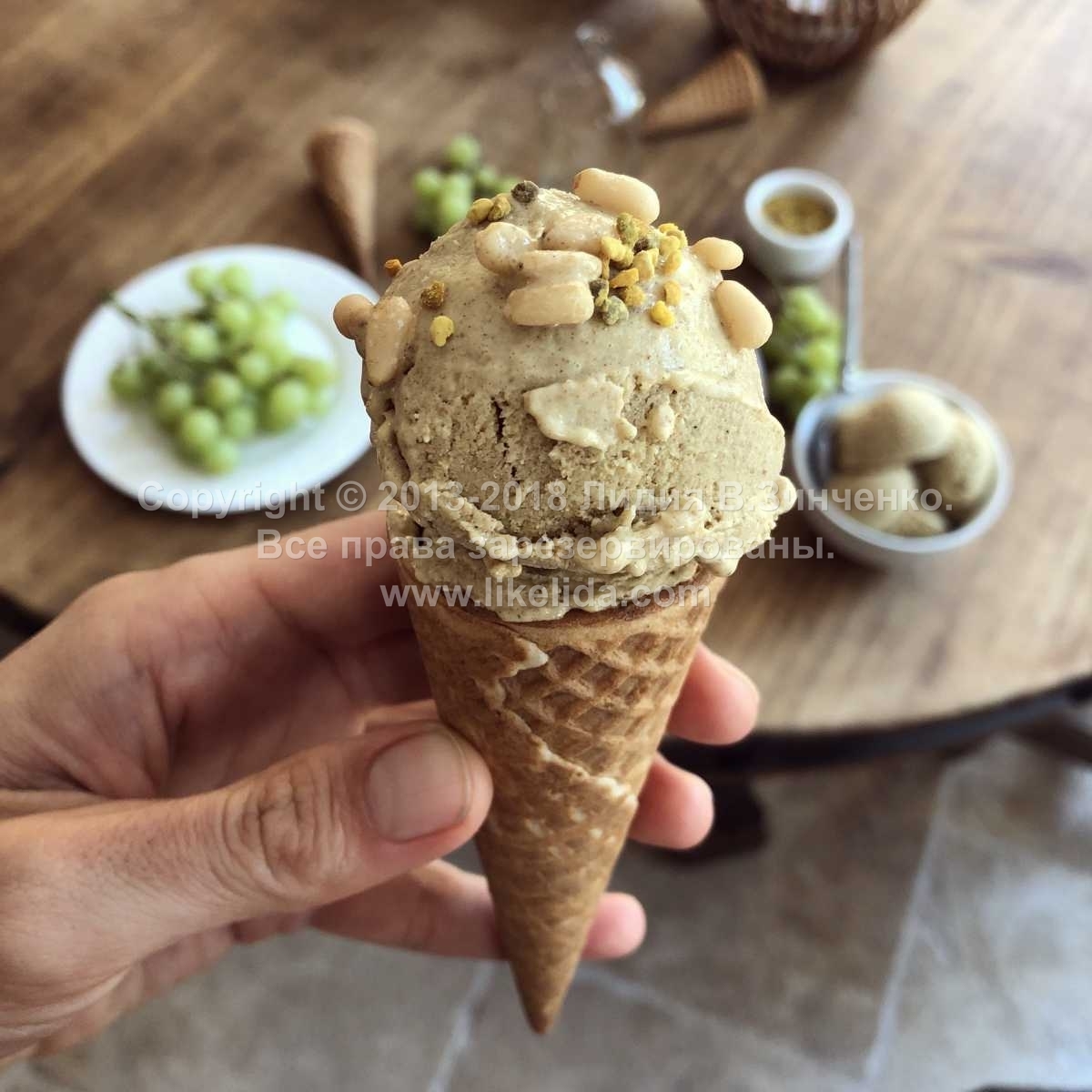 It's not only delicious but very healthy.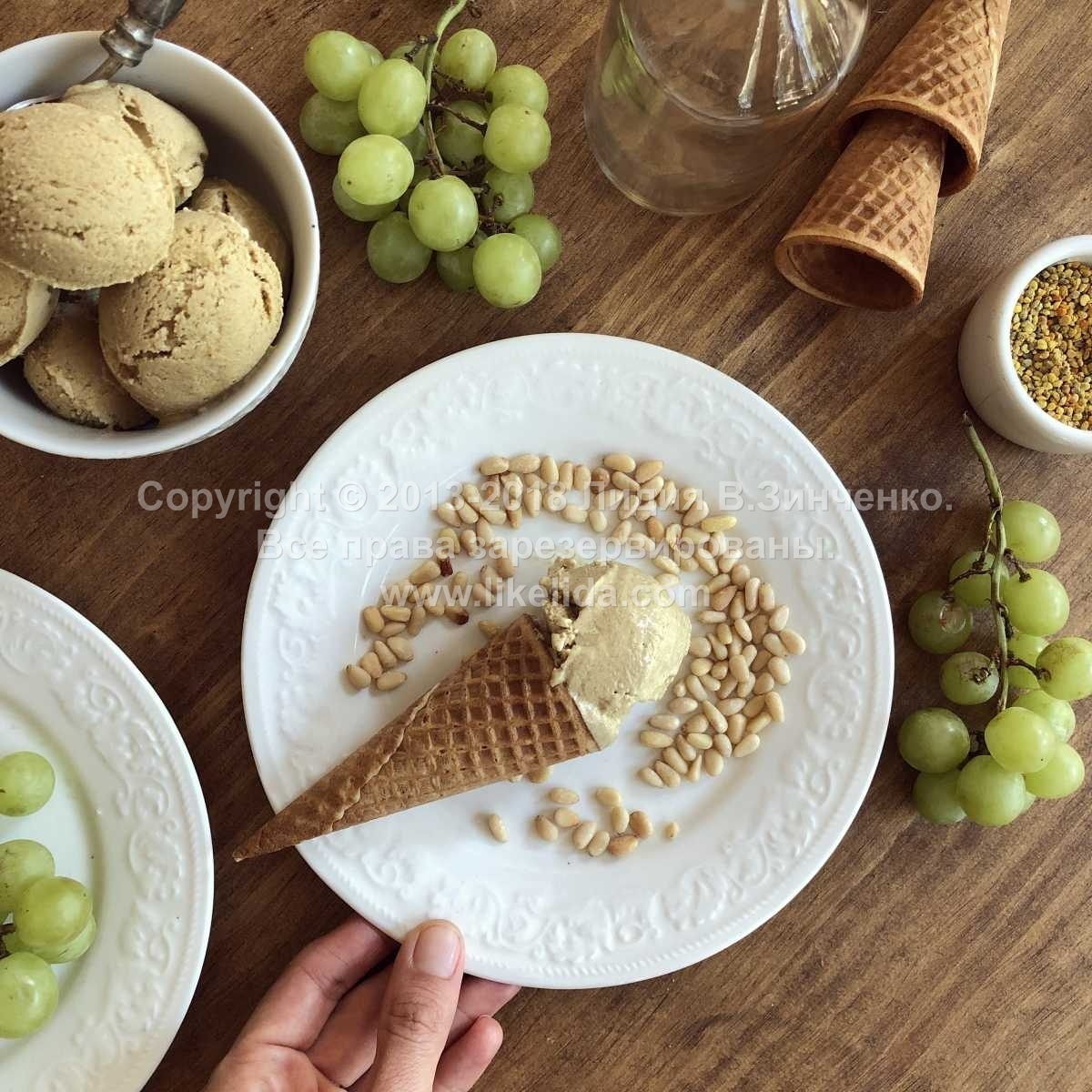 Bee pollen has a lot of dietary benefits: minerals, enzymes, protein and even 22 amino acids.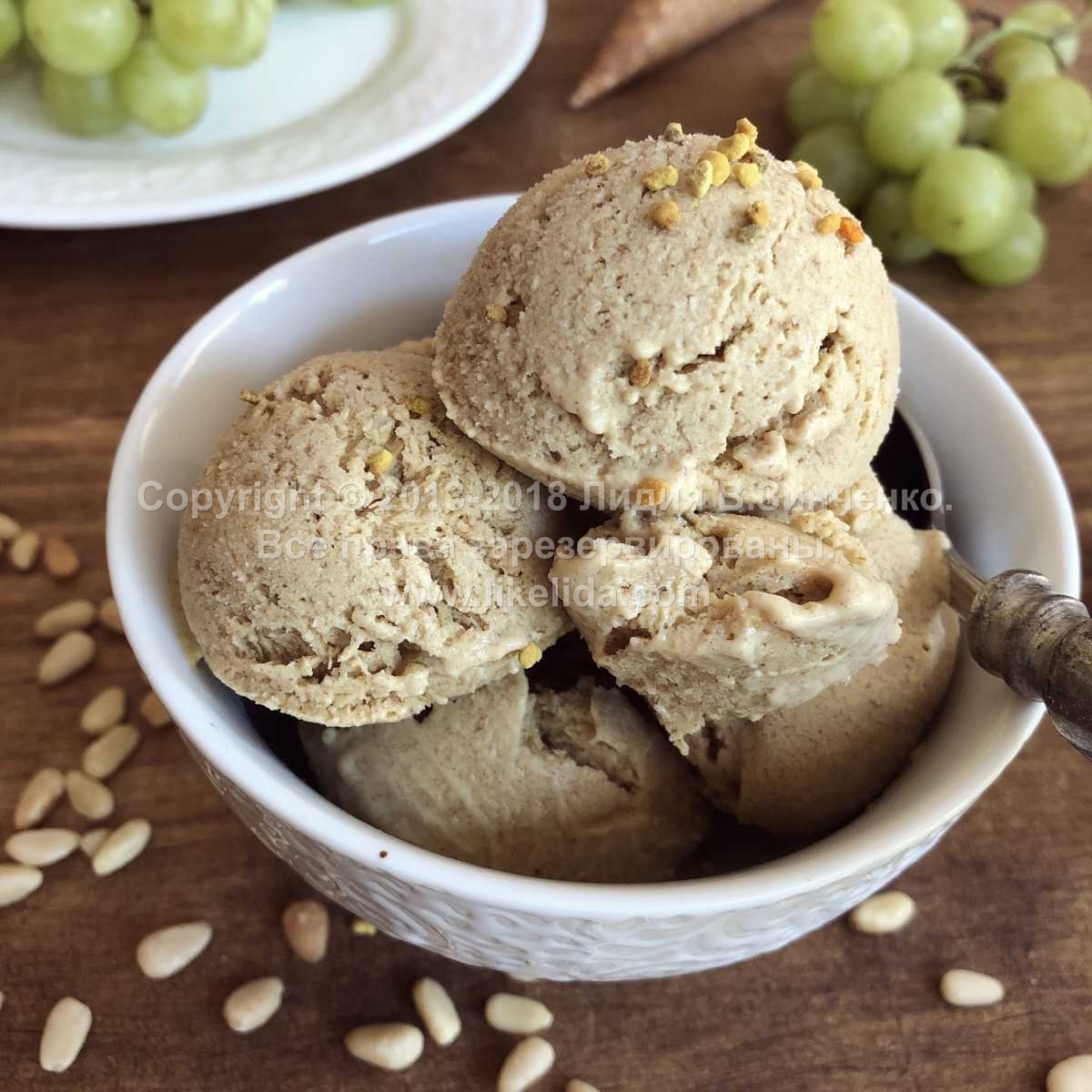 Sounds good, right? Why not try it?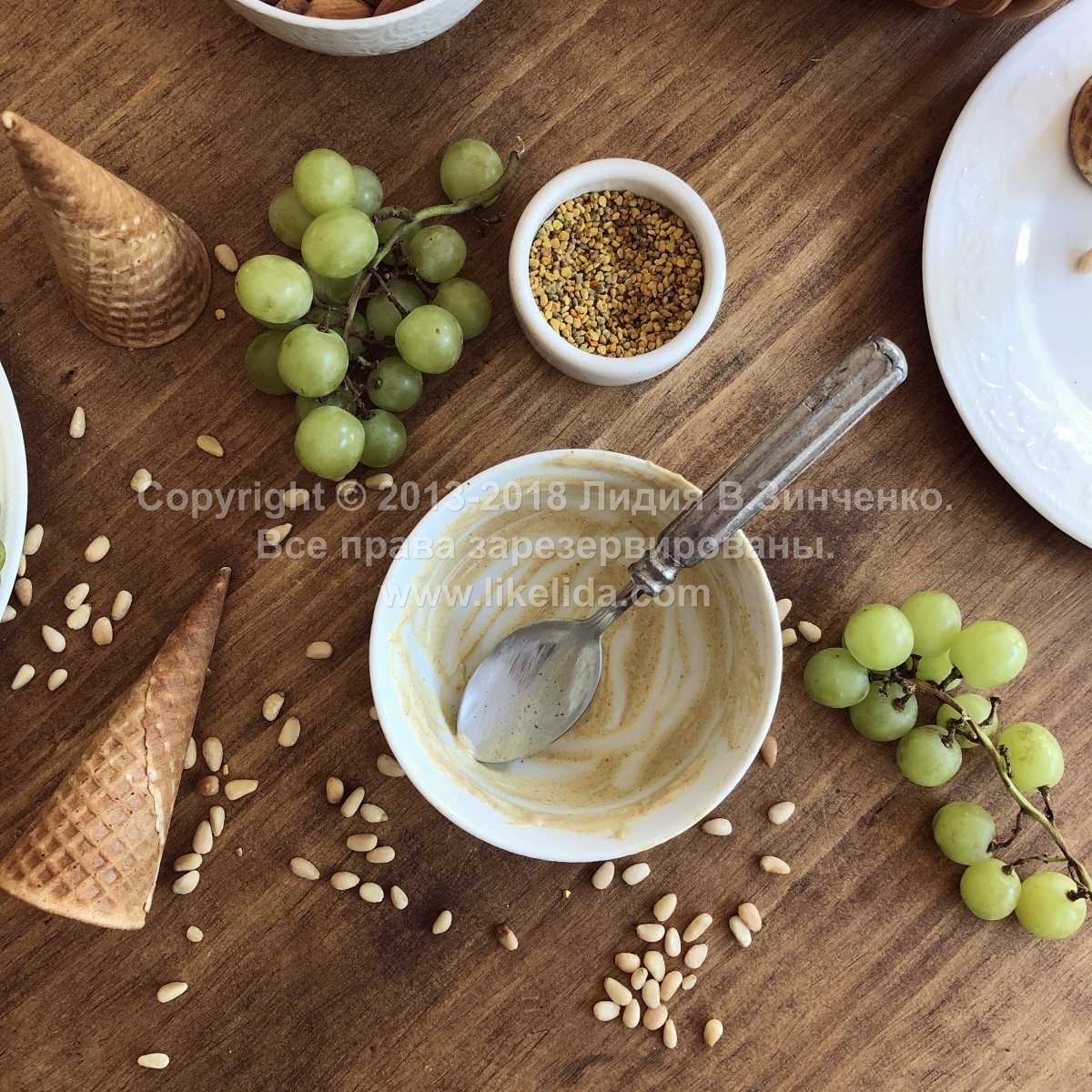 Ready? Let's cook!
We will need:
2/3 cup of pine nuts (1 cup- 250 ml.)
5 large and sweet dates
2,5 table spoons of bee pollen
1.2/3 cup of any plant-based milk (I use almond milk)
1/4 tea spoon of guar gum
Cinnamon, cardamom to taste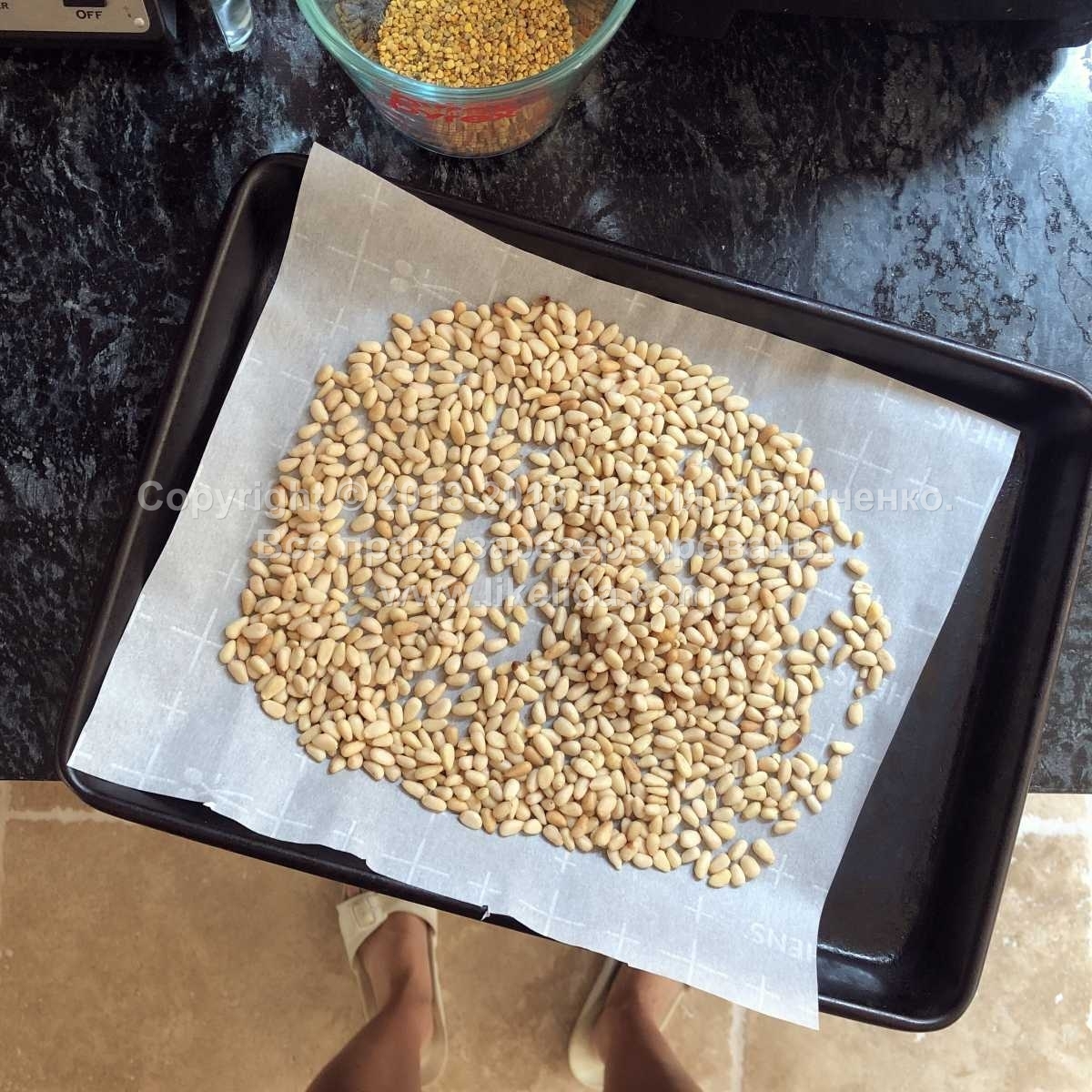 You can roast your nuts (at 325F for 7 minutes) but this step is optional. Raw nuts will have medium bright aroma which is also good for our ice cream.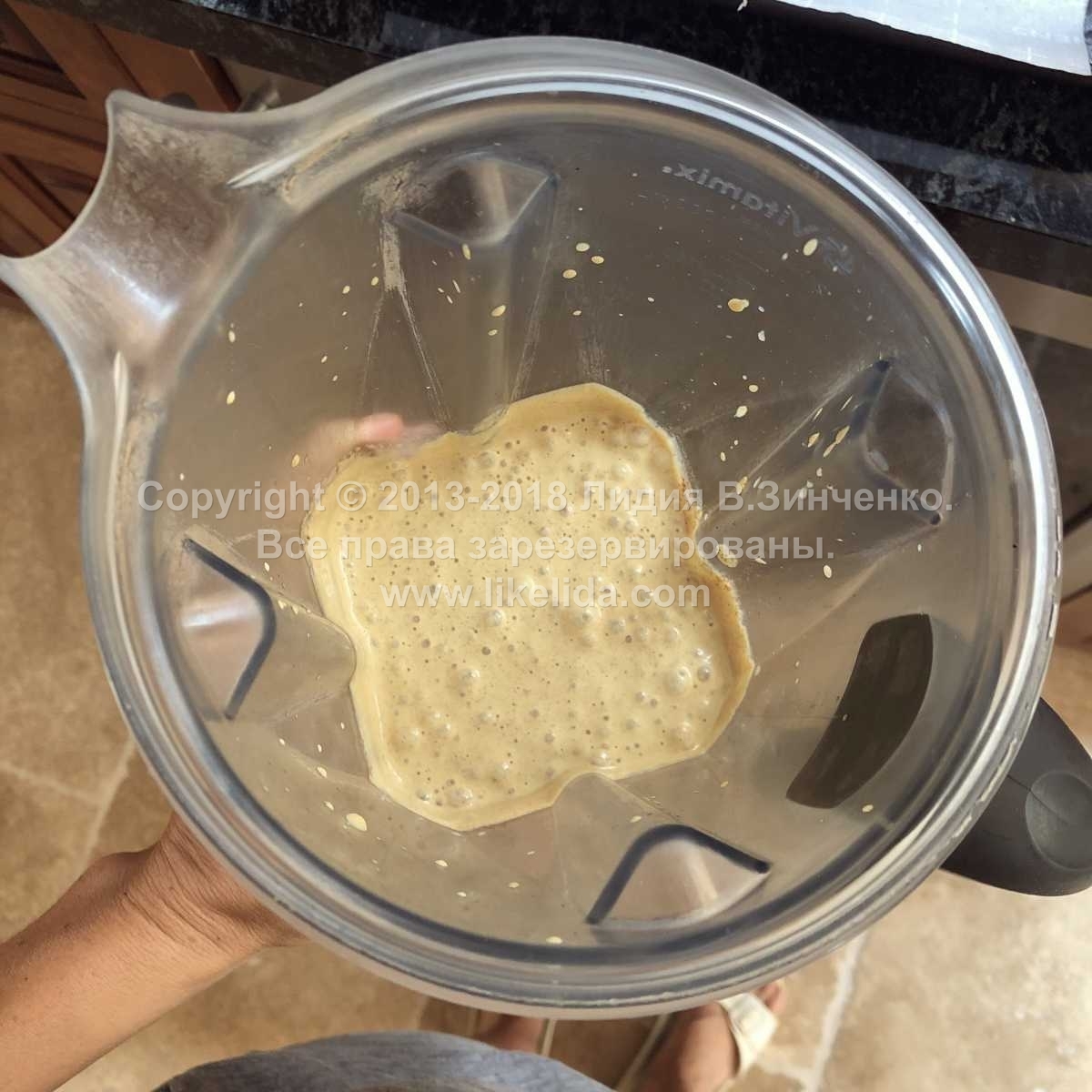 Then mix all remaining ingredients in your blender until everything looks smooth and silky.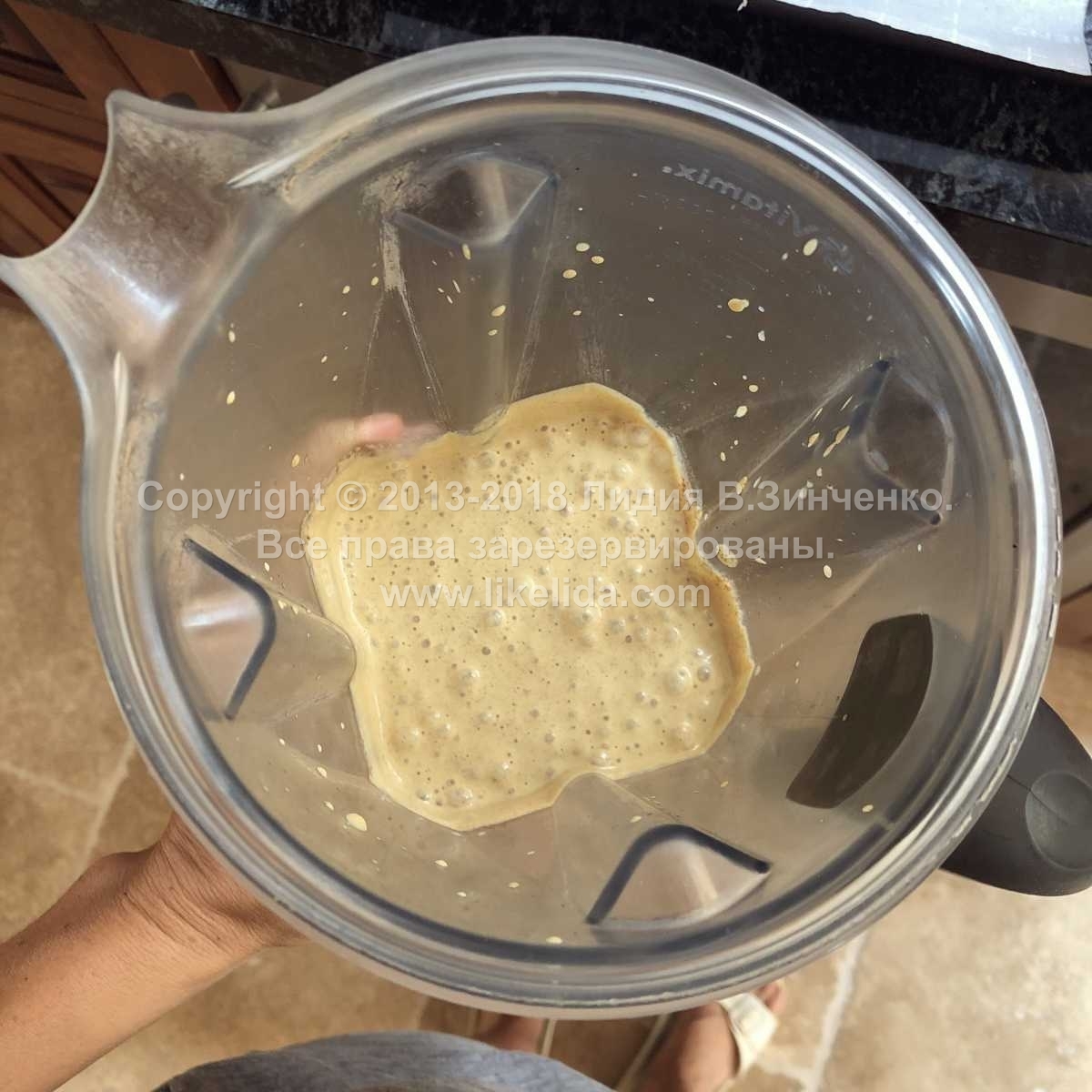 Pour liquid ice cream into a form and freeze until ready – 4 hours will be enough.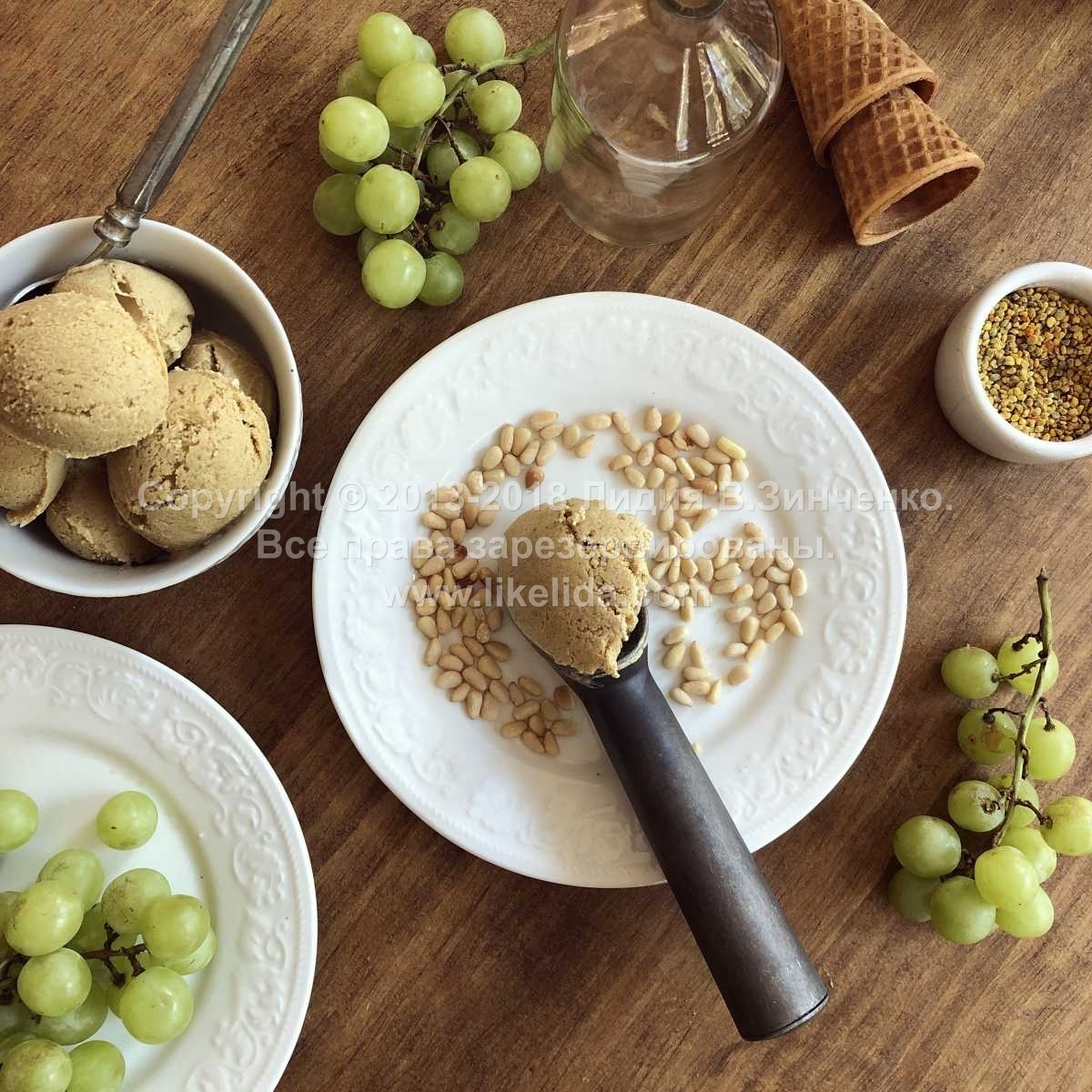 It's creamy, it's tasty, it's healthy!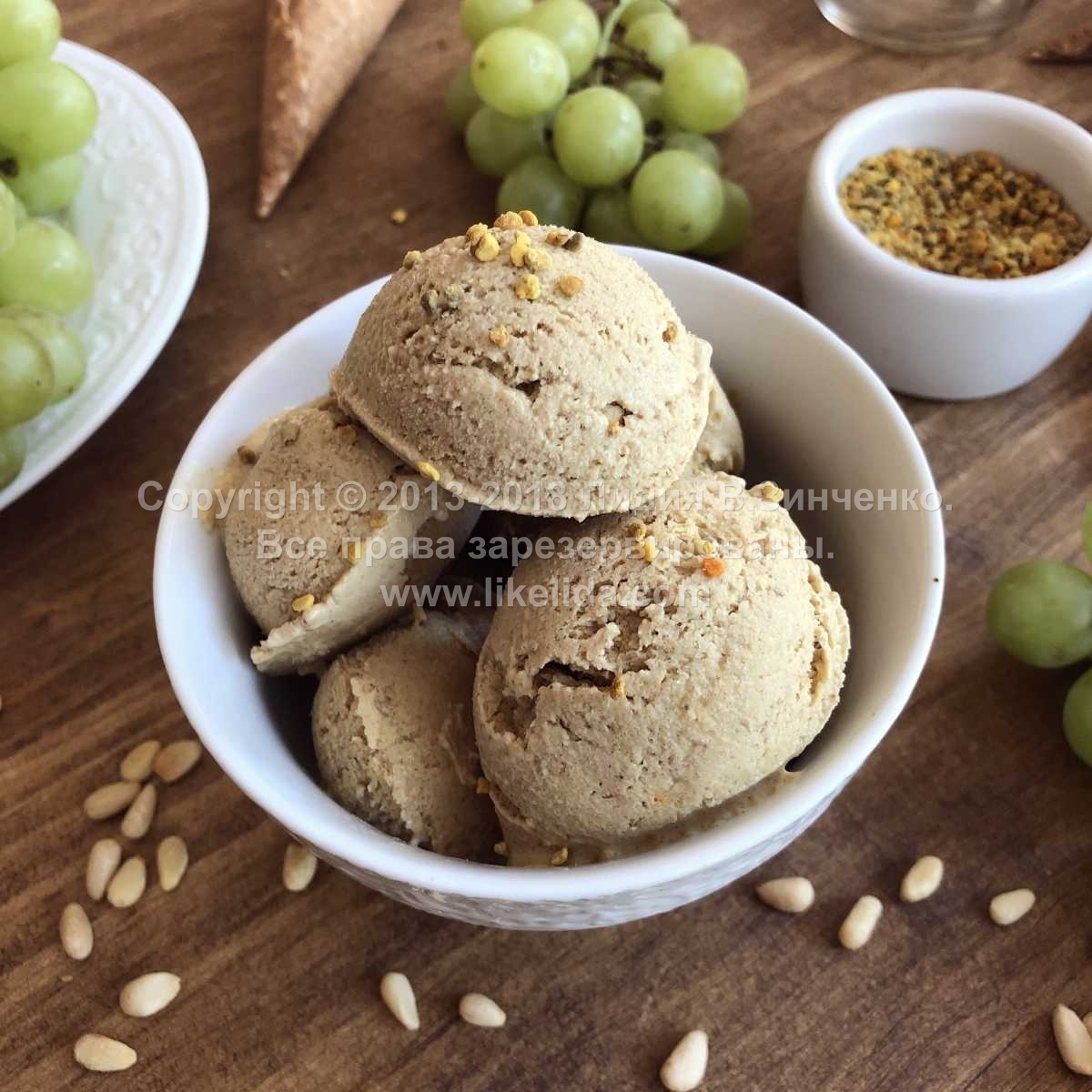 Enjoy!