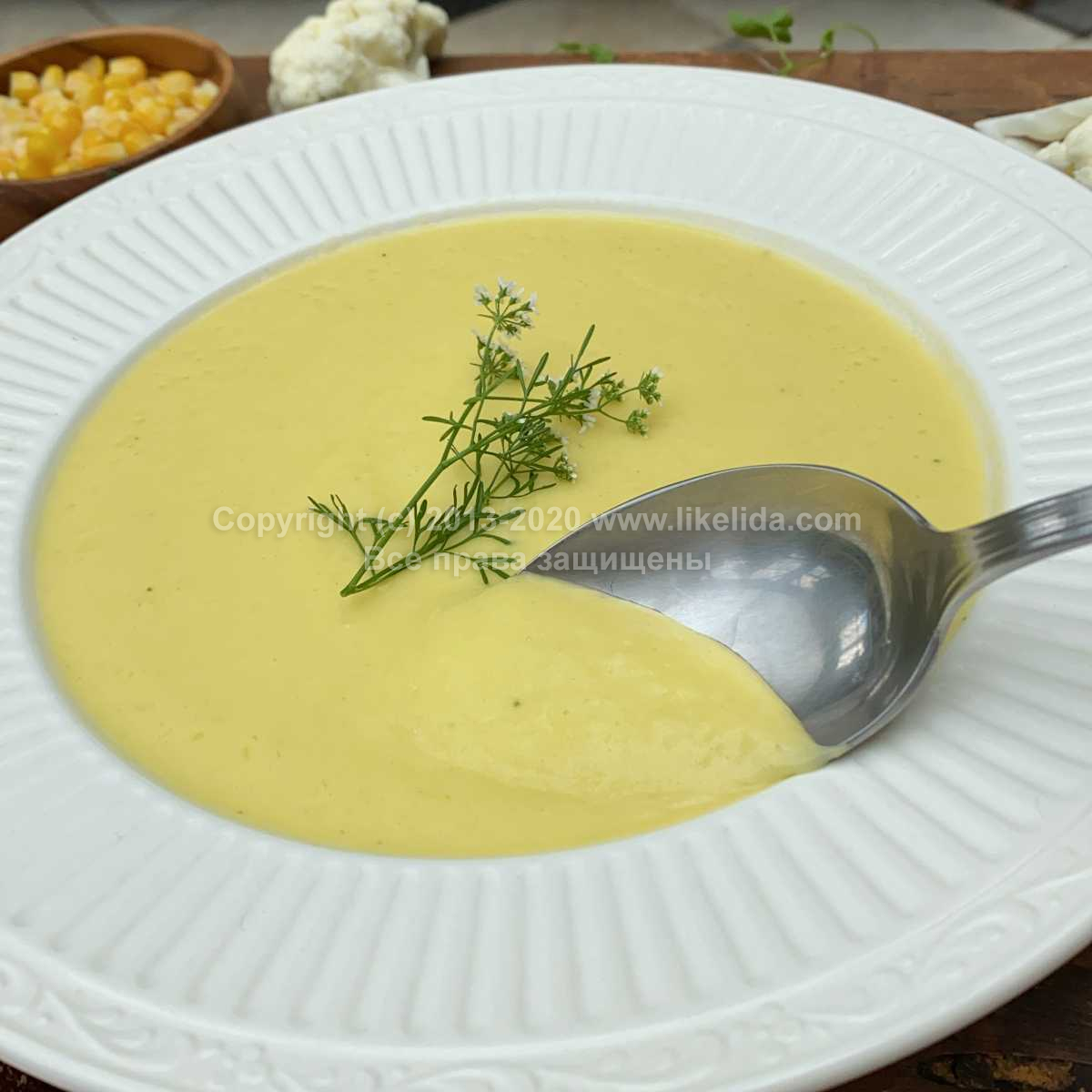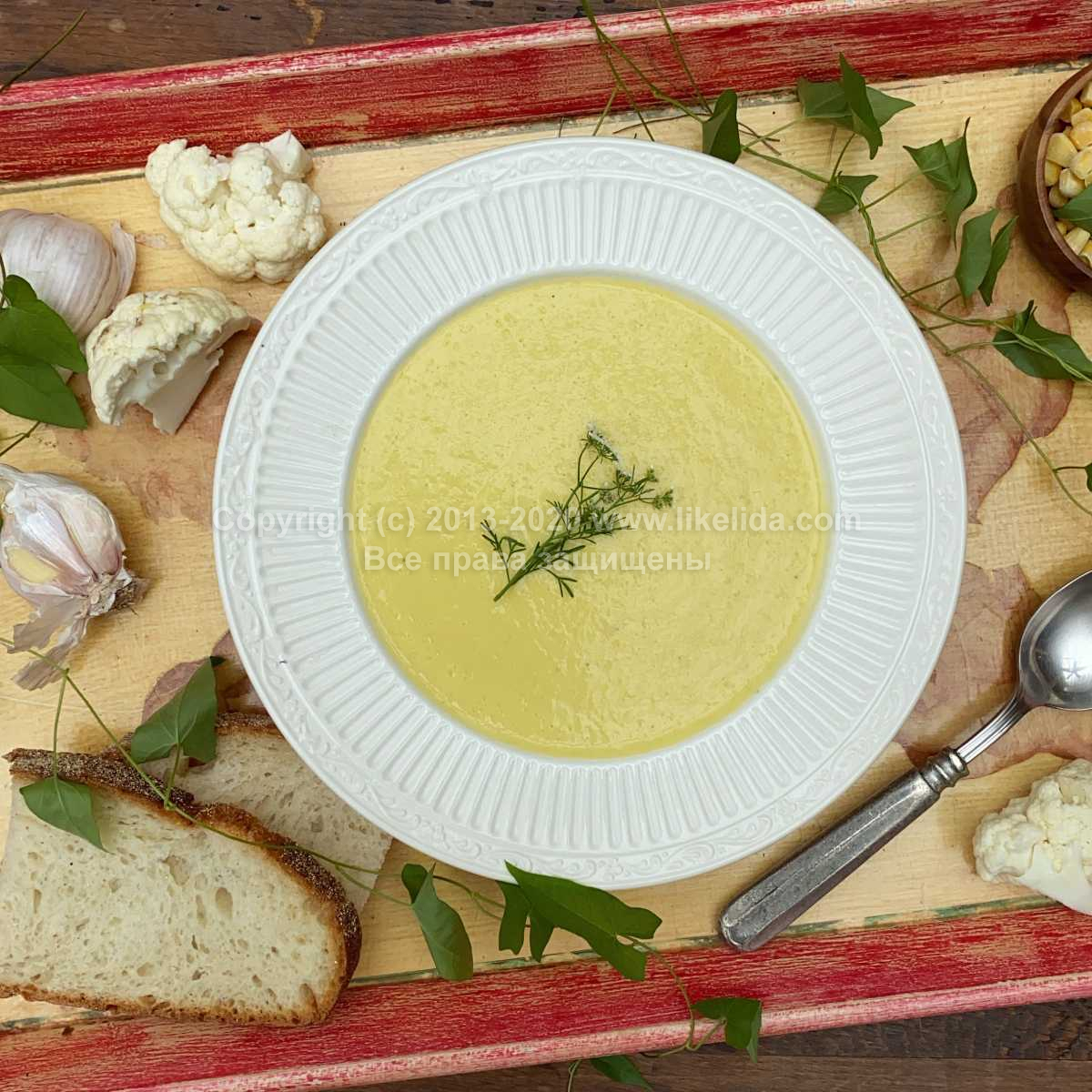 The colder it gets, the more we want to eat hot soups.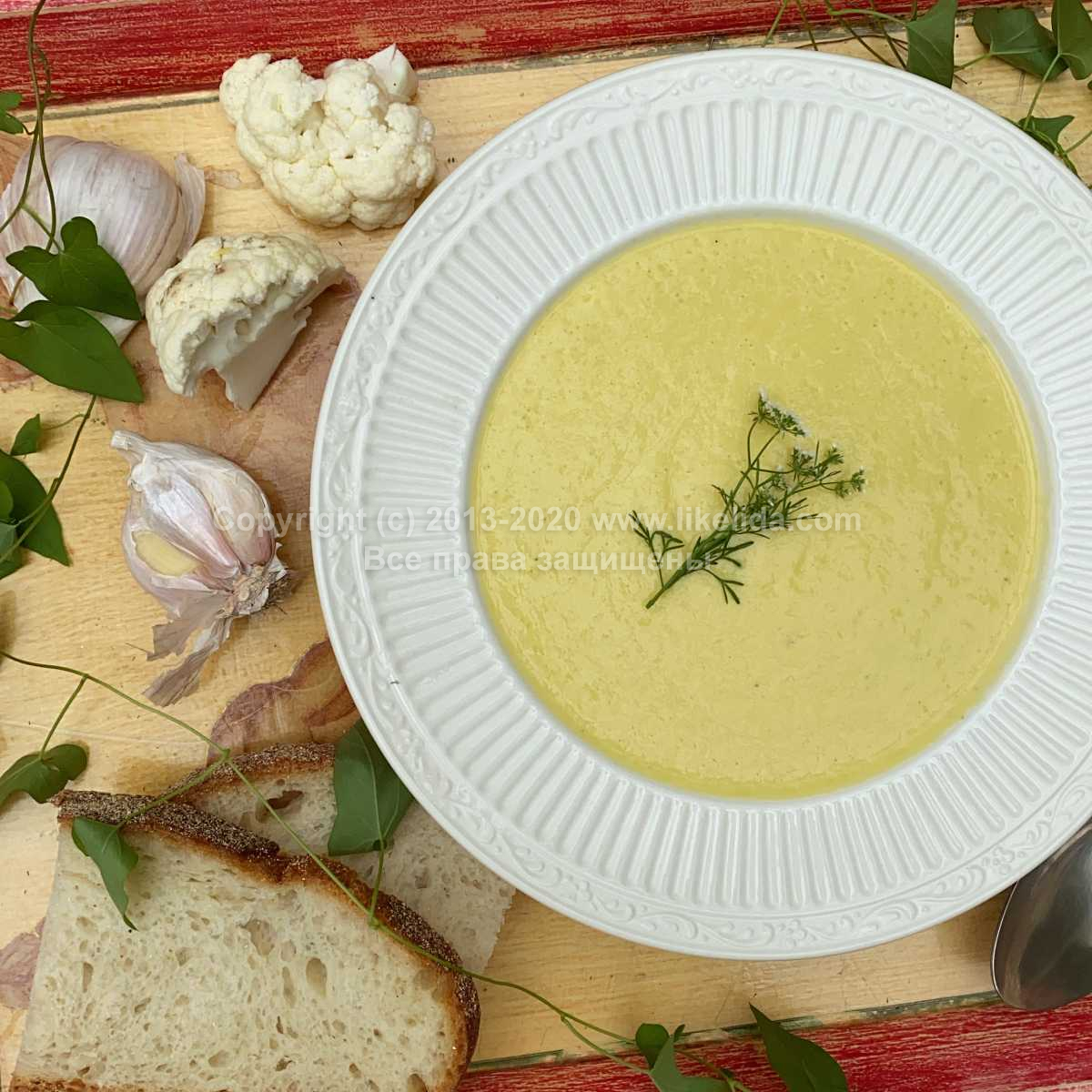 Something warming and maybe spicy – that's the way to go. Very comforting and healing. I love cream soups!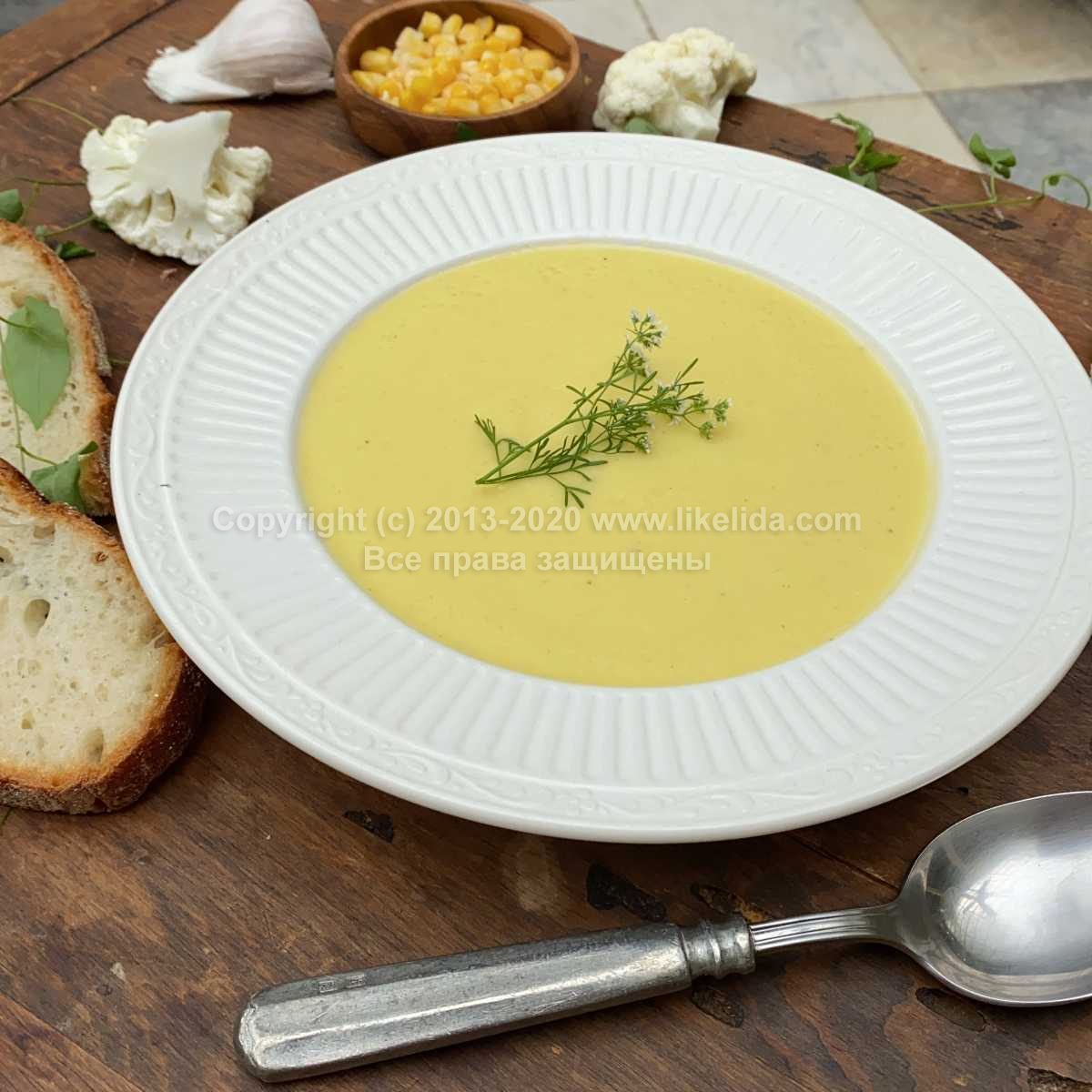 They are very easy to cook, normally consist of just a few ingredients and are typically super healthy.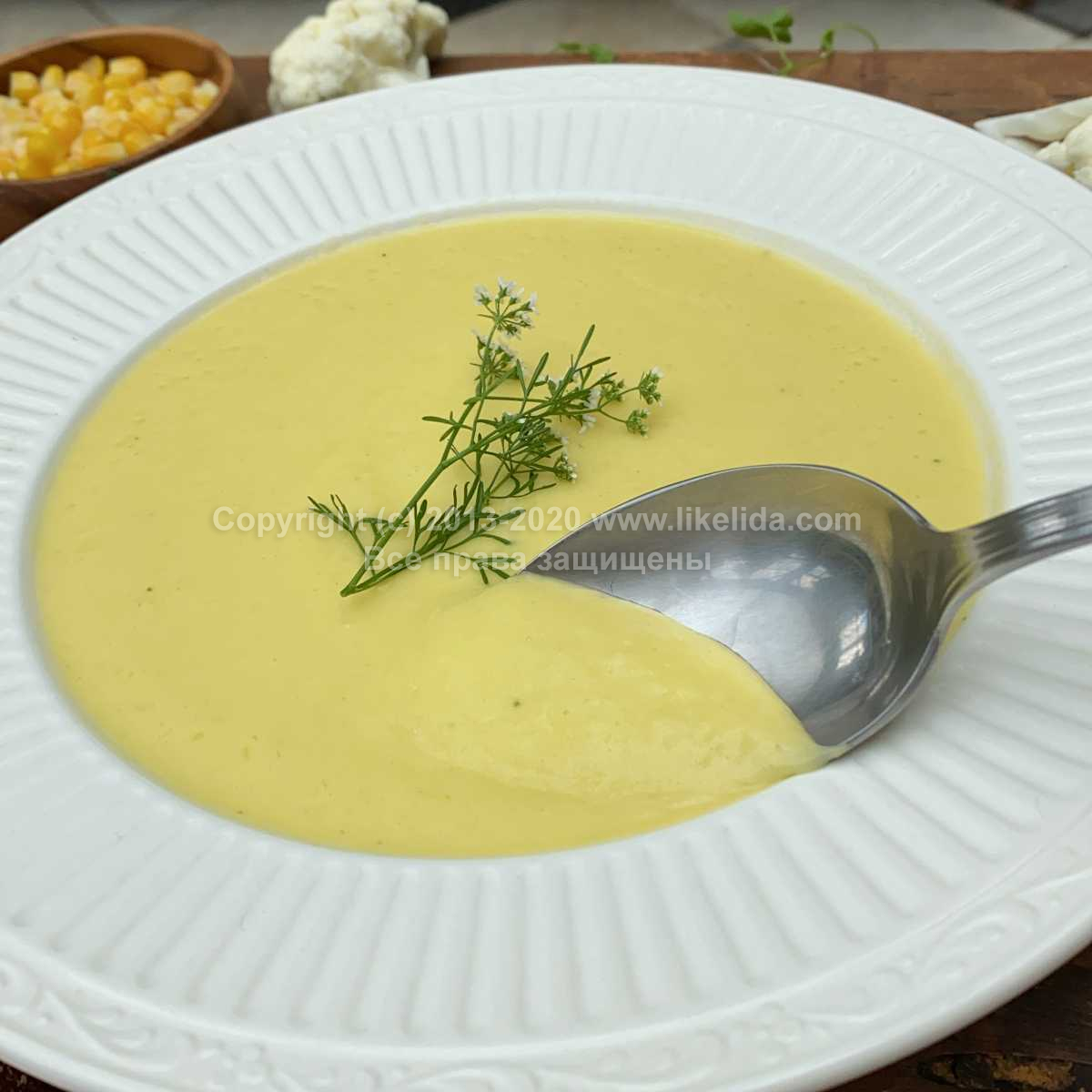 Today I would like to show you my new recipe – cream of corn soup with garlic and cauliflower.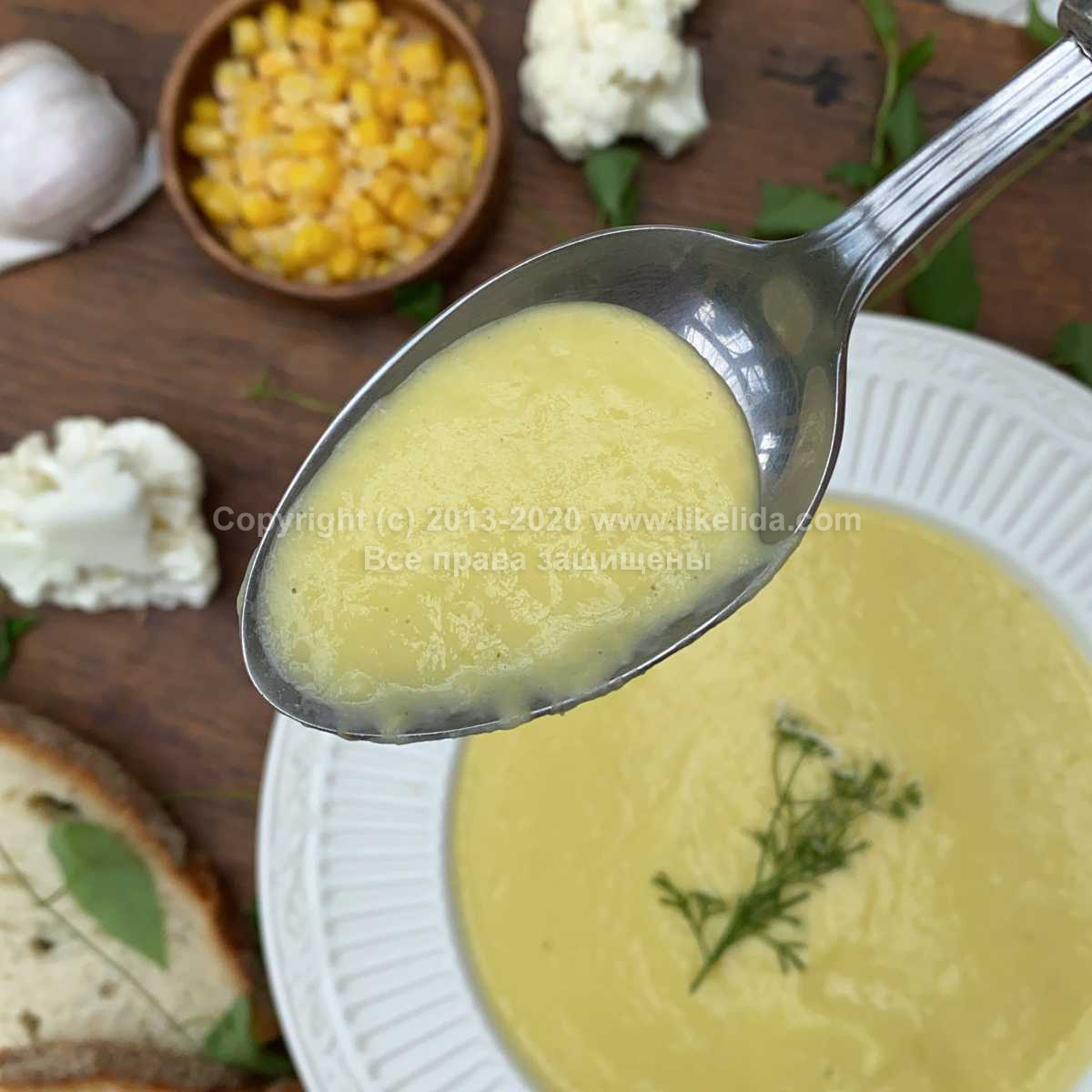 It so colourful and "sunny" that it just makes me feel like I have added a few extra days of summer to my life.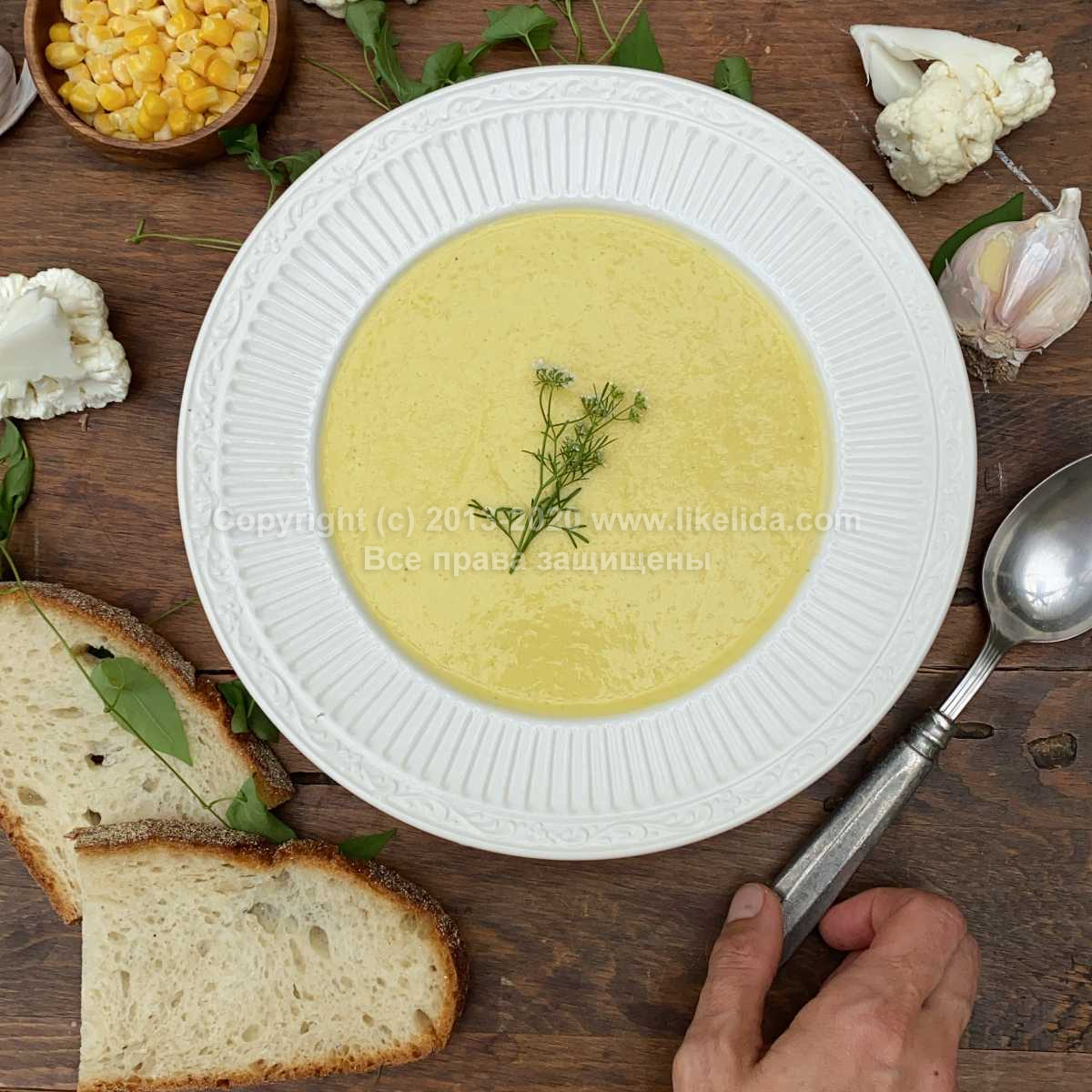 I use frozen corn, because it's easier but you can use any type you have. Corn makes this soup sweet and delicious. Cauliflower adds thickness and extra healthy goodness.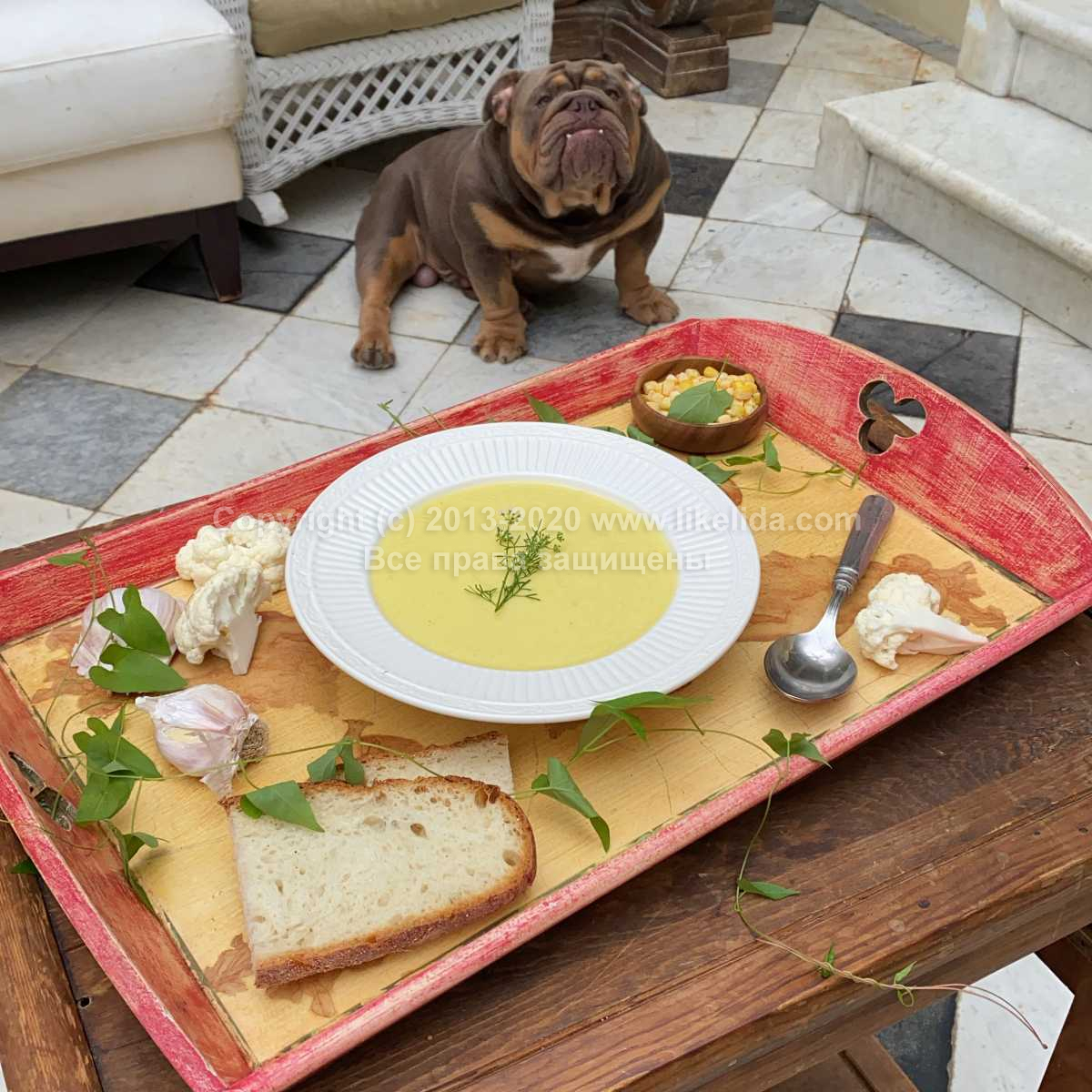 Garlic is a king of good benefits for your body, so having it in your soup will make you stronger and feel better.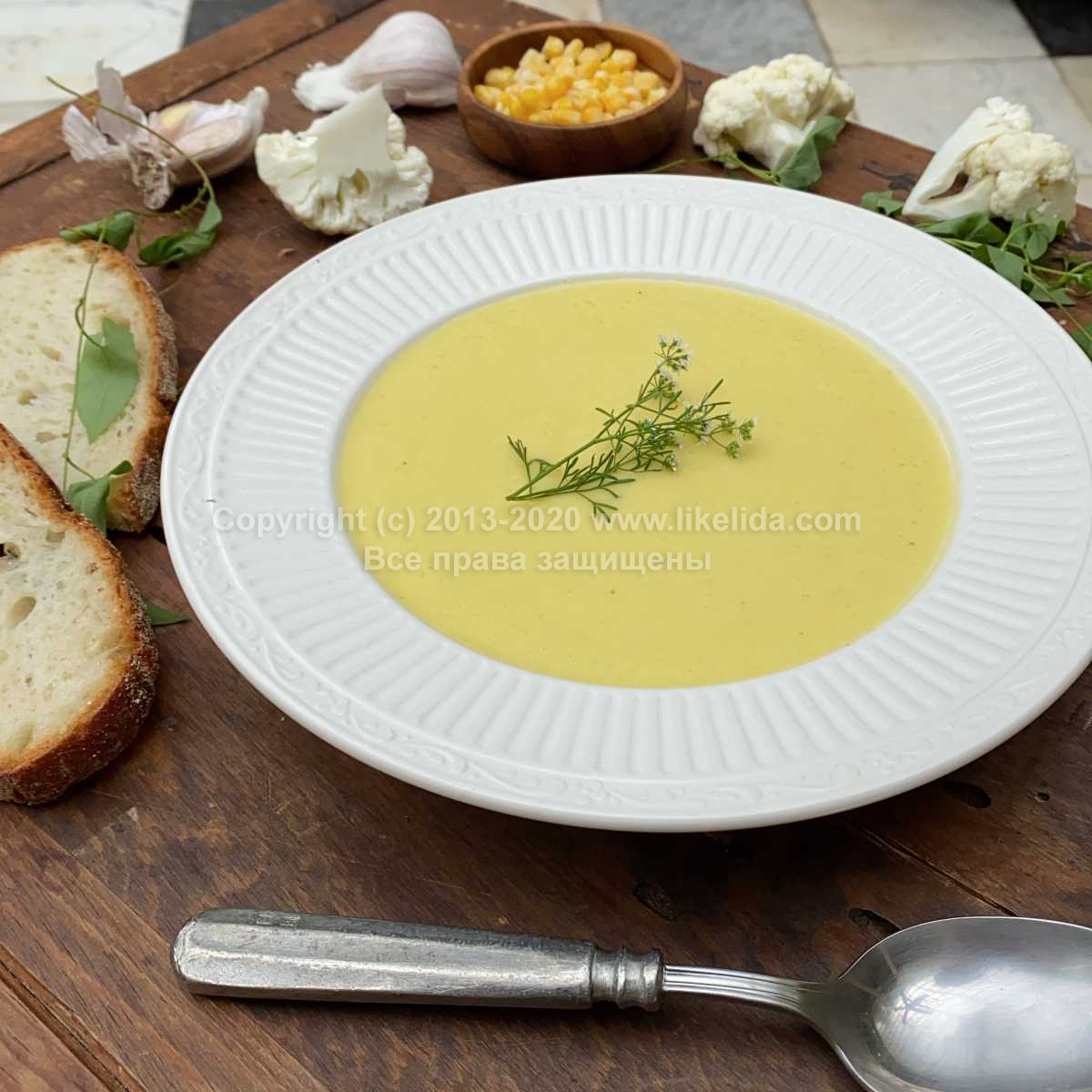 The best part of this soup that you don't need to cut anything, just chop your vegetables the way you want. Don't forget you'll blend them later. So relax and enjoy the process. Let's bring the summer back to our tables. Ready? Let's go cooking.
We will need:
1 small cauliflower
300 g. of frozen corn
1 cane of coconut oil (around 400 ml.)
1 clove of garlic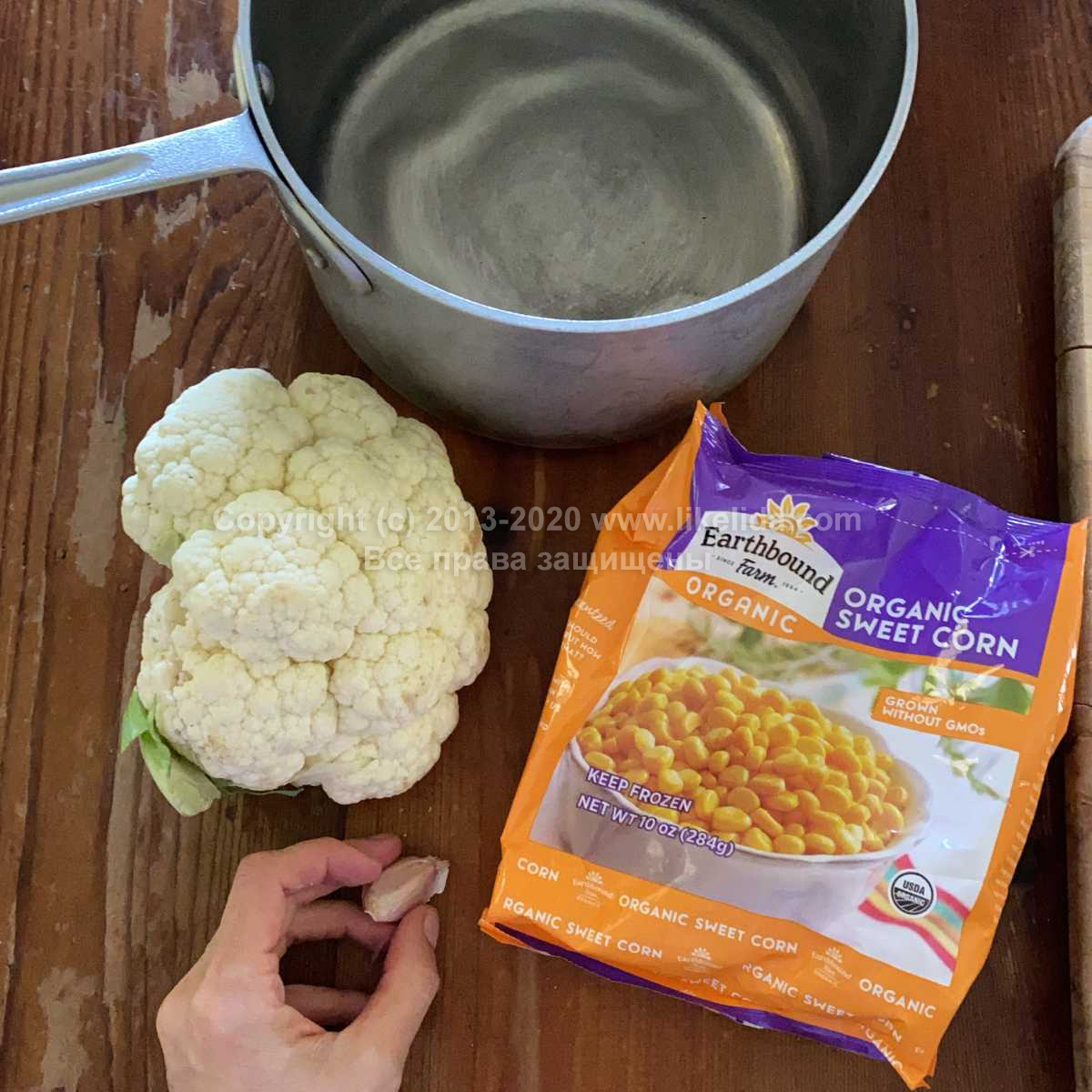 Cut the cauliflower on pieces and cover it with water. Boil for a little bit and add corn. Do not over-boil the cauliflower, cause it will get moo-shy and soup will loose it taste. At the end of boiling process you will have just a bit of the water with soft vegetables. Do not drain your vegetables.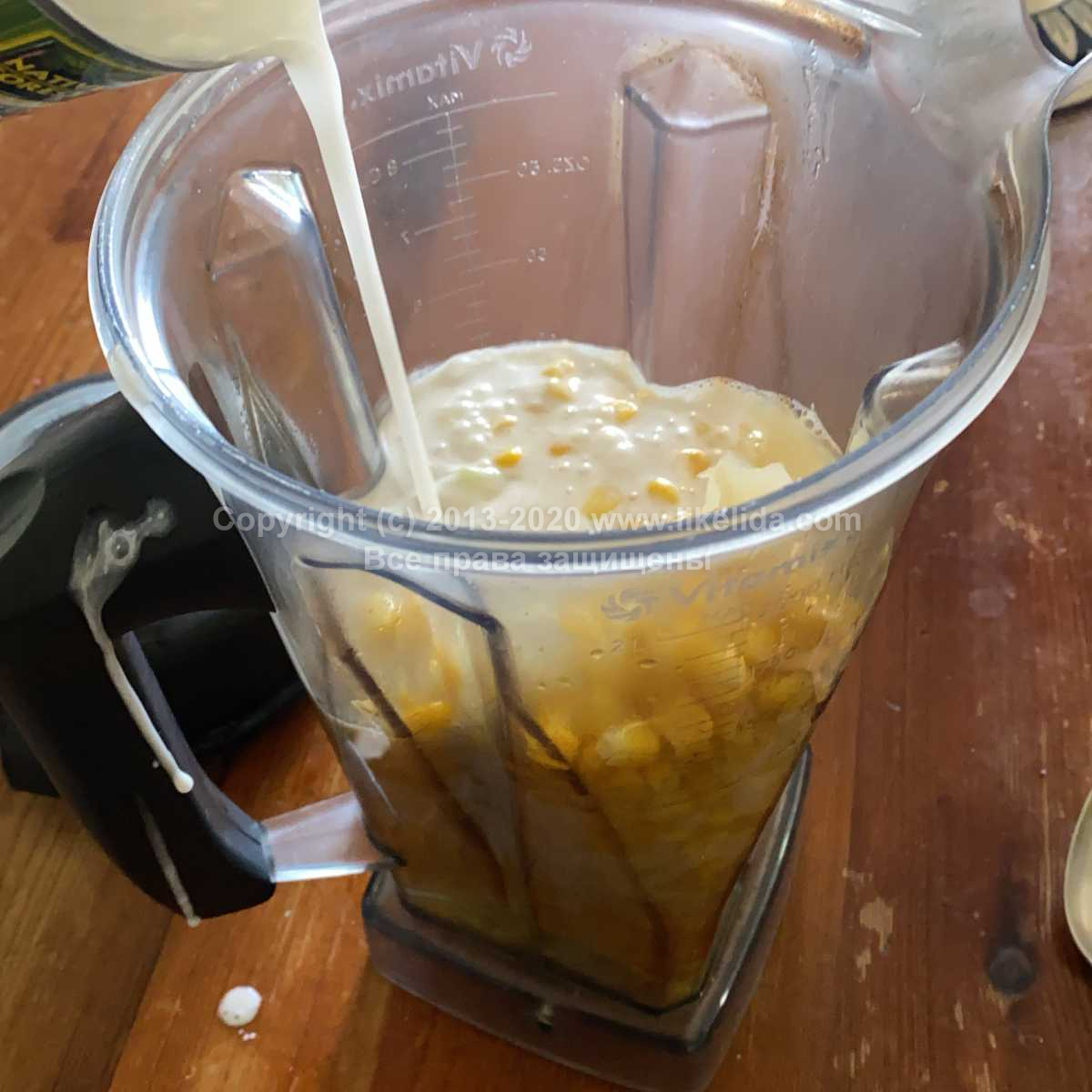 Pour everything in blender, add coconut milk and garlic.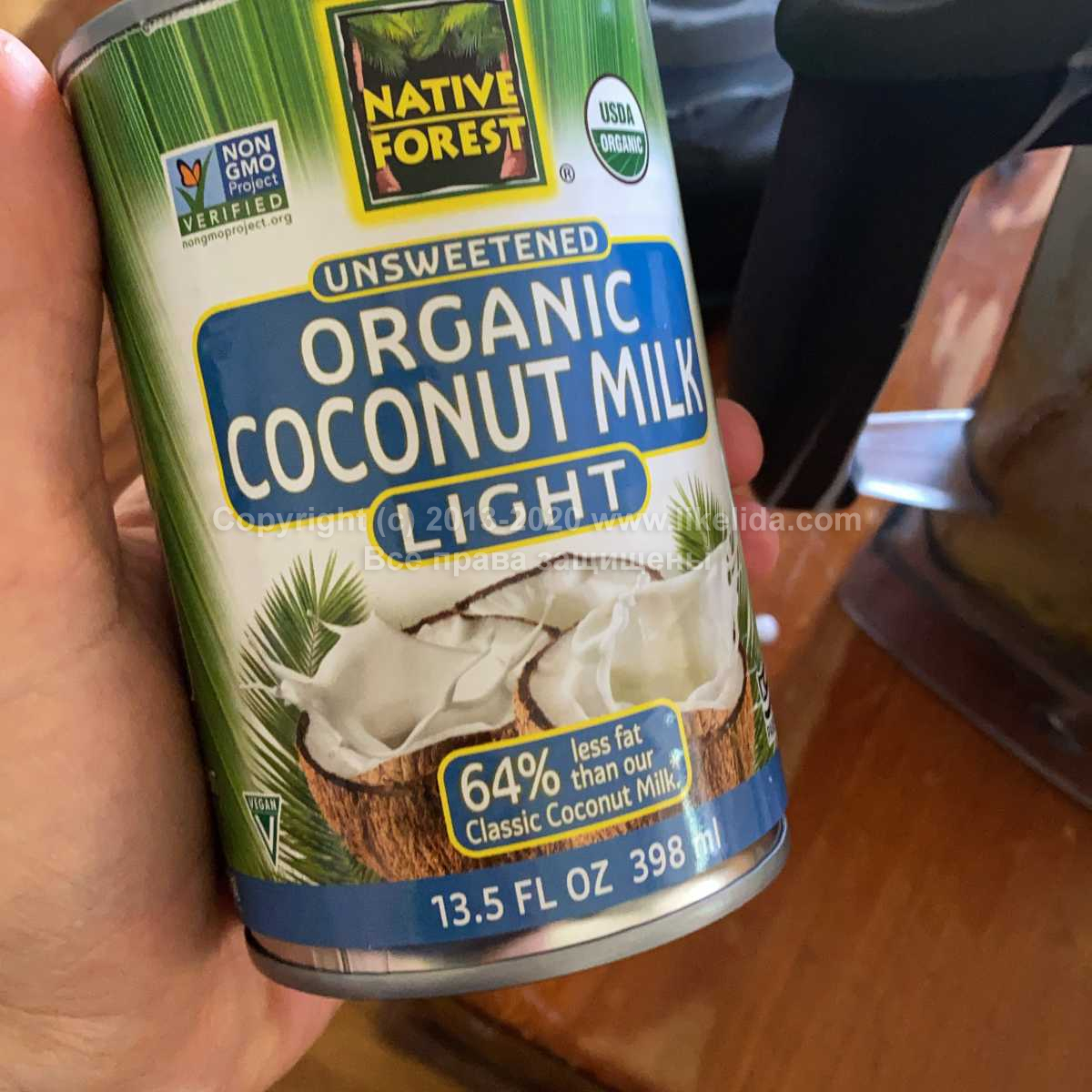 Blend well. You can use low fat milk or any other milk you have.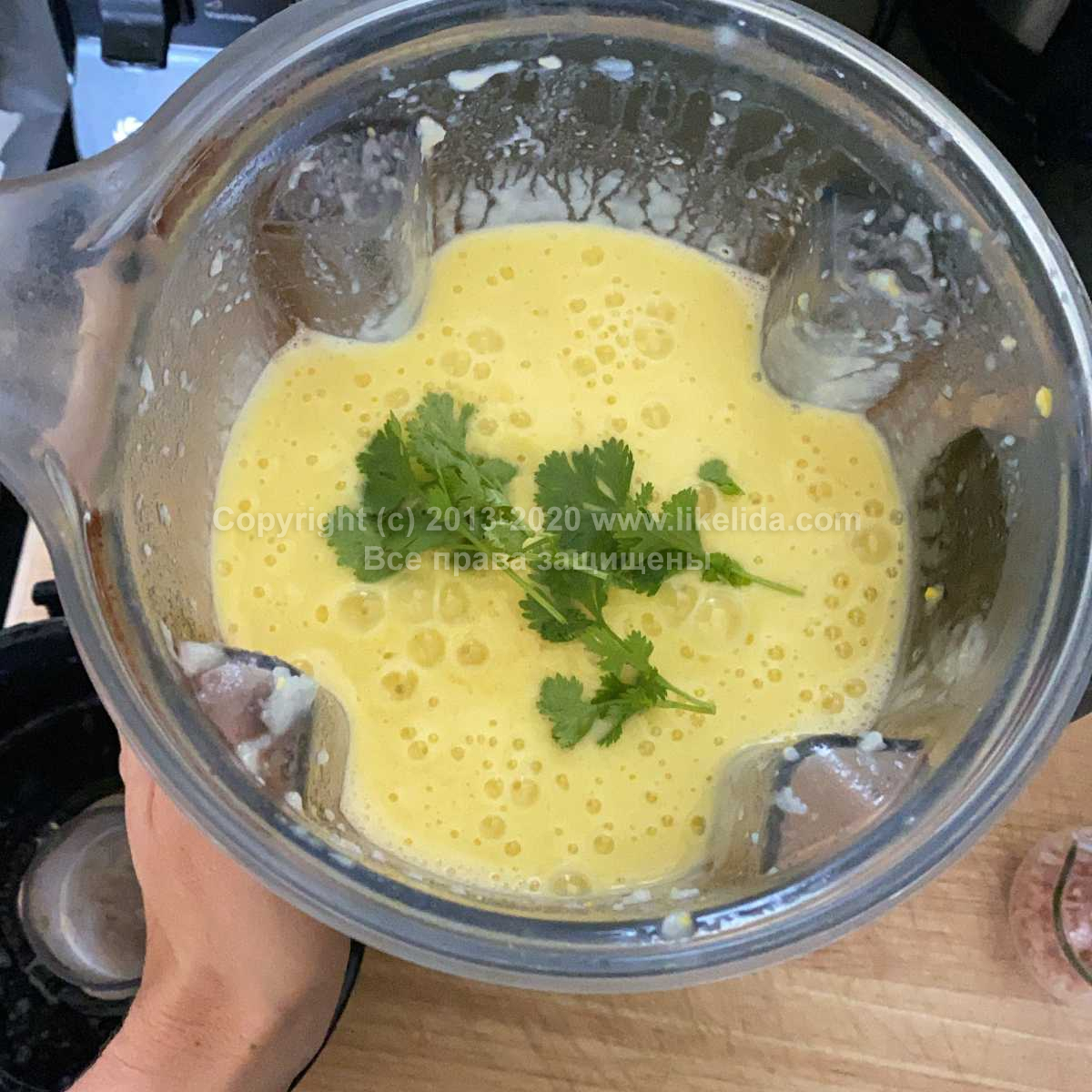 You can also add some cilantro to it. It will bring this soup to the next level.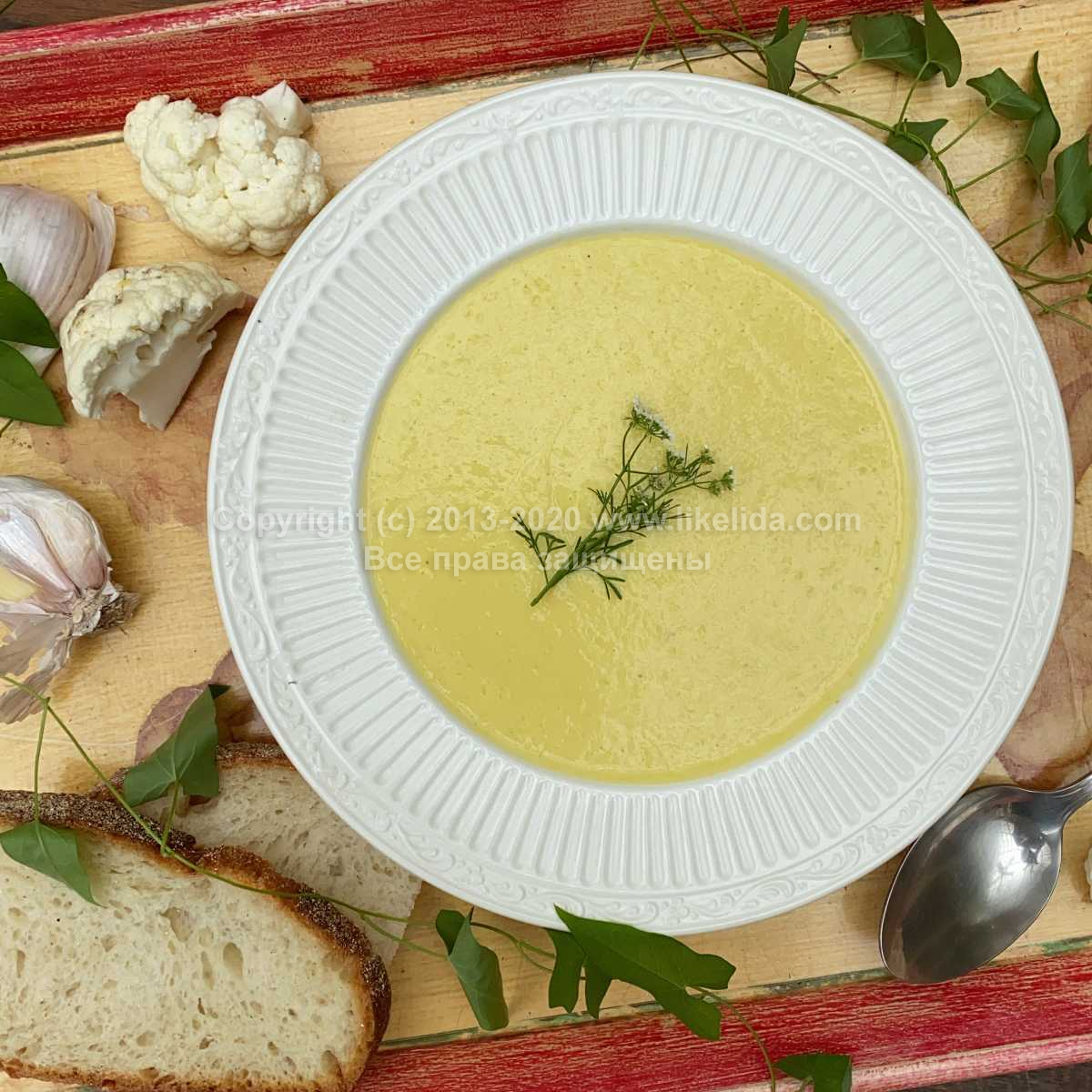 That's it.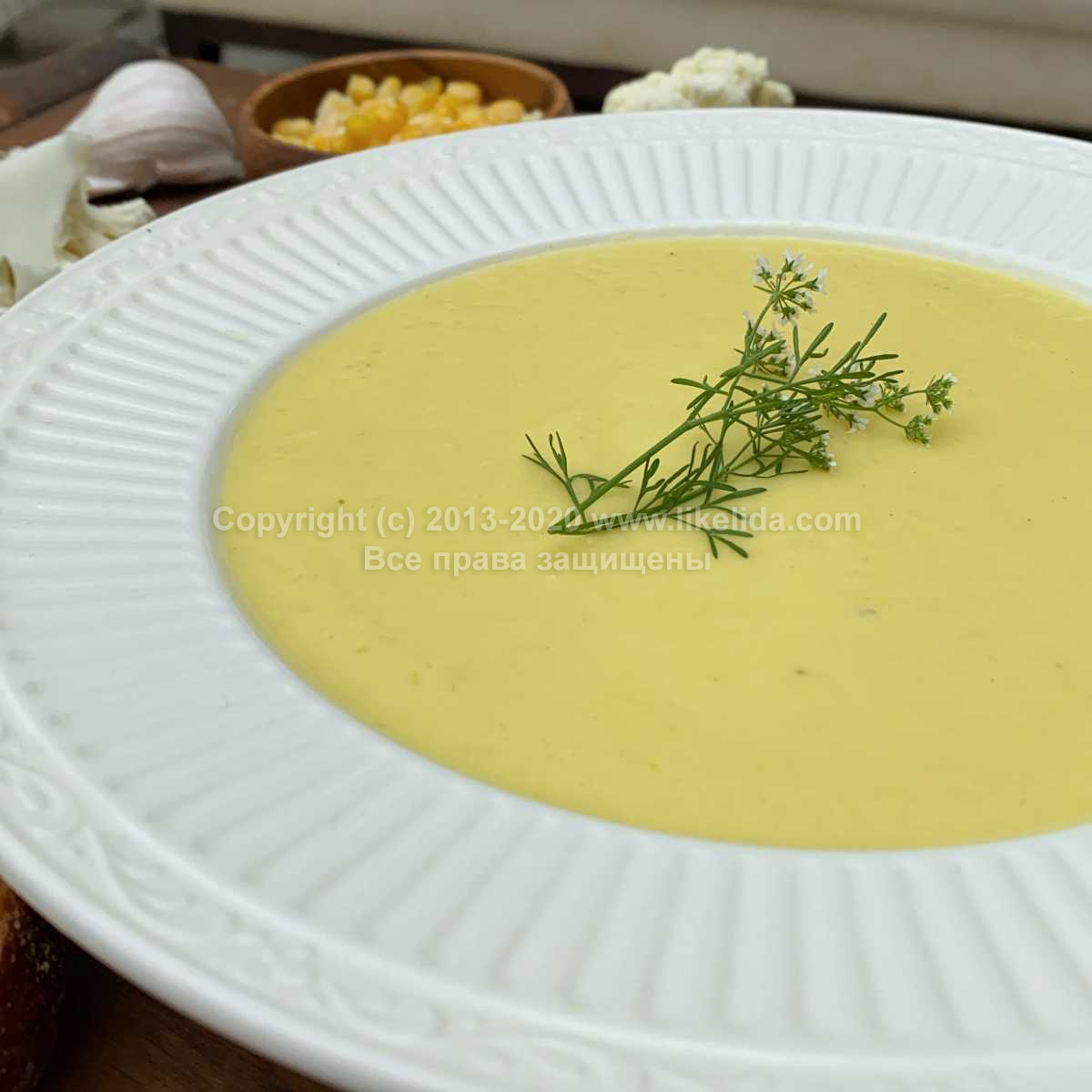 Enjoy!