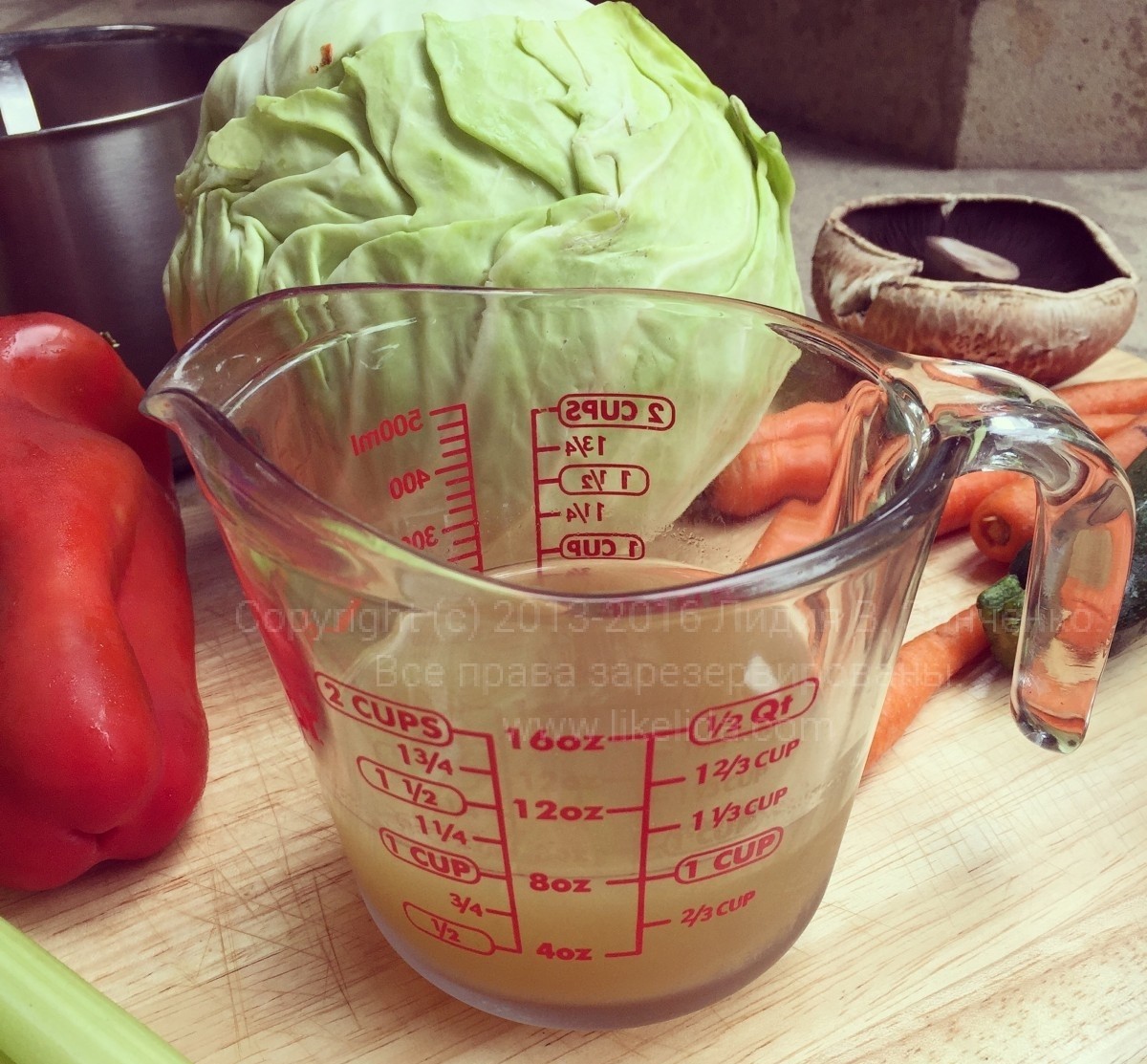 I'm asked a lot of questions about different recipes: how to cook it, what to replace it with, how to mix something? The two main questions are: what kind of blenders do I use and how to prepare the vegetable broth that I use in all my soups? We'll kill two birds with one stone. I have two blenders: a Kitchenaid with a 9 cup capacity and a Vitamix 500. The first one has wide cups, and I use it for grinding hard nuts and dried fruits, for example, for my pie crusts. The Vitamix helps in creating homogeneous creams and soups. Why two? Because the cook, like a Barber – cannot use one comb for the entire cut and style for an ideal result. Each comb or kitchen appliance is specialized for its work. This is how you get the best-chopped nuts and the best cream while not overloading the motors of both devices, which will prolong their life so you won't have to spend an extra $ 300-400 for repair or replacement.
Regarding blenders, we're finished, because today my main story is not about them, but about broth.
I brought out a recipe, which by itself, even without adding to soup is – a masterpiece!
You can simply drink it when thirsty, or make it more satisfying by adding croutons and calmly enjoying its rich aroma and taste.
This broth does not spoil or overpower the taste of soup, it is easy to prepare and keeps well in the refrigerator for a week or longer.
Vegetable broths are not just a tasty brew, but also healthy.
Any vegetable broth contains a portion of vitamins from the vegetables, which incidentally you can miraculously eat after cooking.
For example, I used to make a puree out of these vegetables for my young children.
Ready? Set? Let's go cooking
We will need:
1/4 white cabbage
1-1 1/2 potatoes
1 stalk of celery
1 1/2 zucchini
1/4 onion
1 carrot
3 champignons
4 Tbsp. green peas (I use frozen)
1/4 sweet pepper
Water (as much as you need to cover the vegetables a little)
Cut all the vegetables into large cubes, so the vegetables will not fall apart and make the broth a thick soup. At first, the cabbage will create volume in the saucepan, and it will seem to you that it is better to add more water, but do not rush, otherwise, you'll get a liquid rather than a rich broth. The vegetables should be only slightly covered with water.
Cook until the potatoes are ready.
Drain the broth. As I have already said, the vegetables can be mashed for baby puree or simply served in the form of a side dish (add salt and pepper to them).
There it is, my sweet, very healthy, and tasty soup right before your eyes!
Suitable as the base stock of absolutely any soup. Bon appétit!