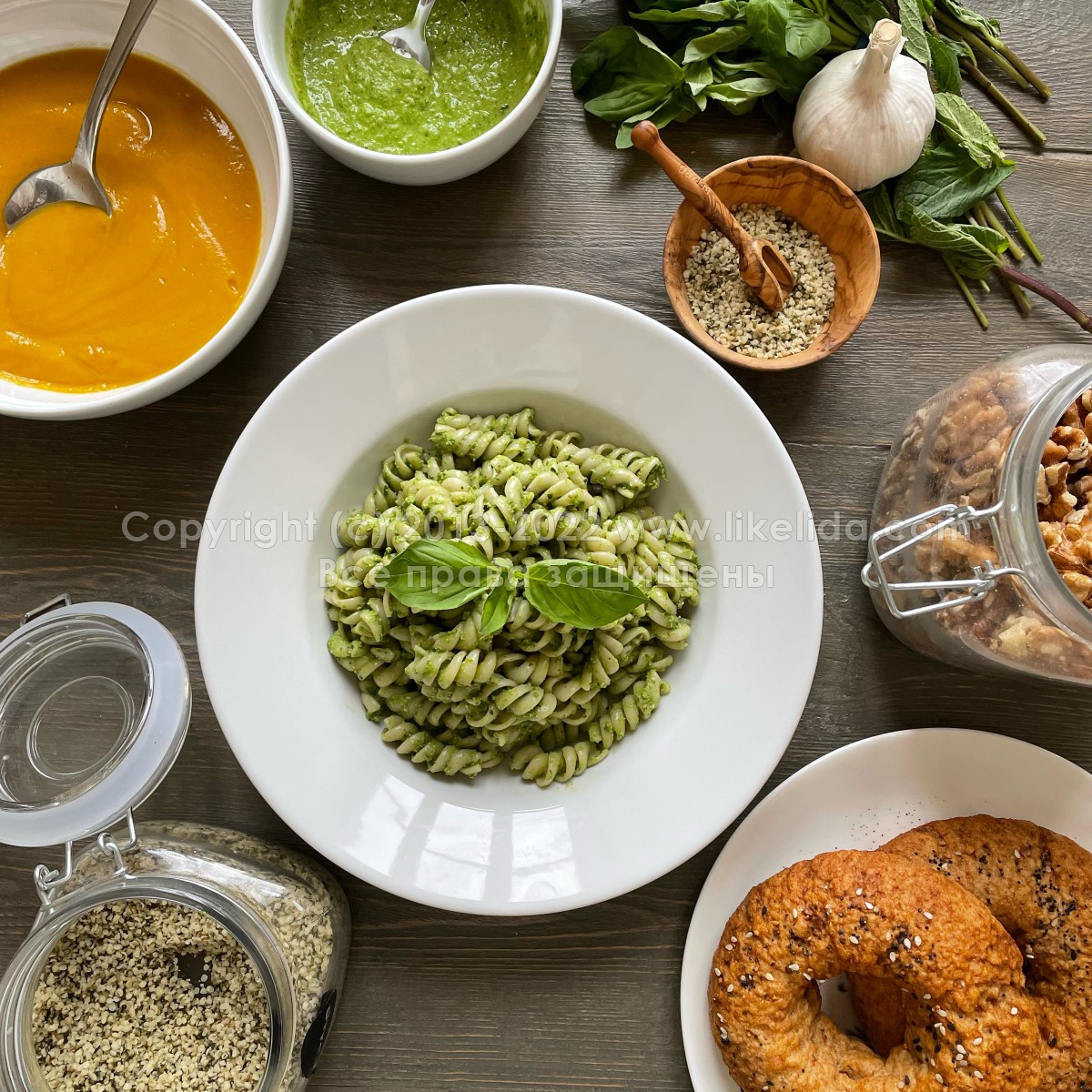 Delicious pasta - who can say "no" to it? I don't eat it often, but when I do, it should be very healthy.
Today we are making an amazing recipe with green pesto-mint one!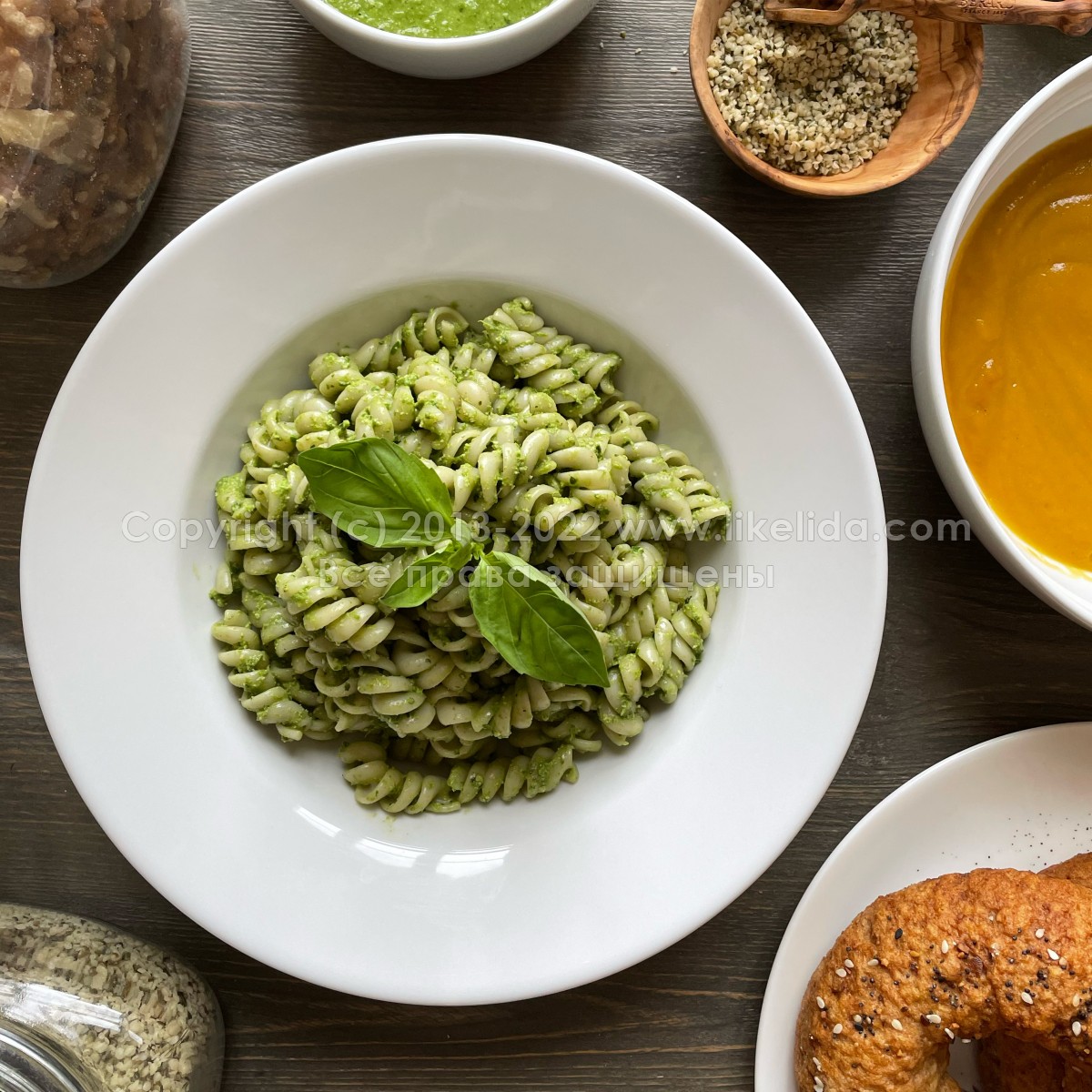 It gives our pasta some fantastic flavours, amazing color and healthy benefits. It has no cheese, it's very light and consists of just a few ingredients.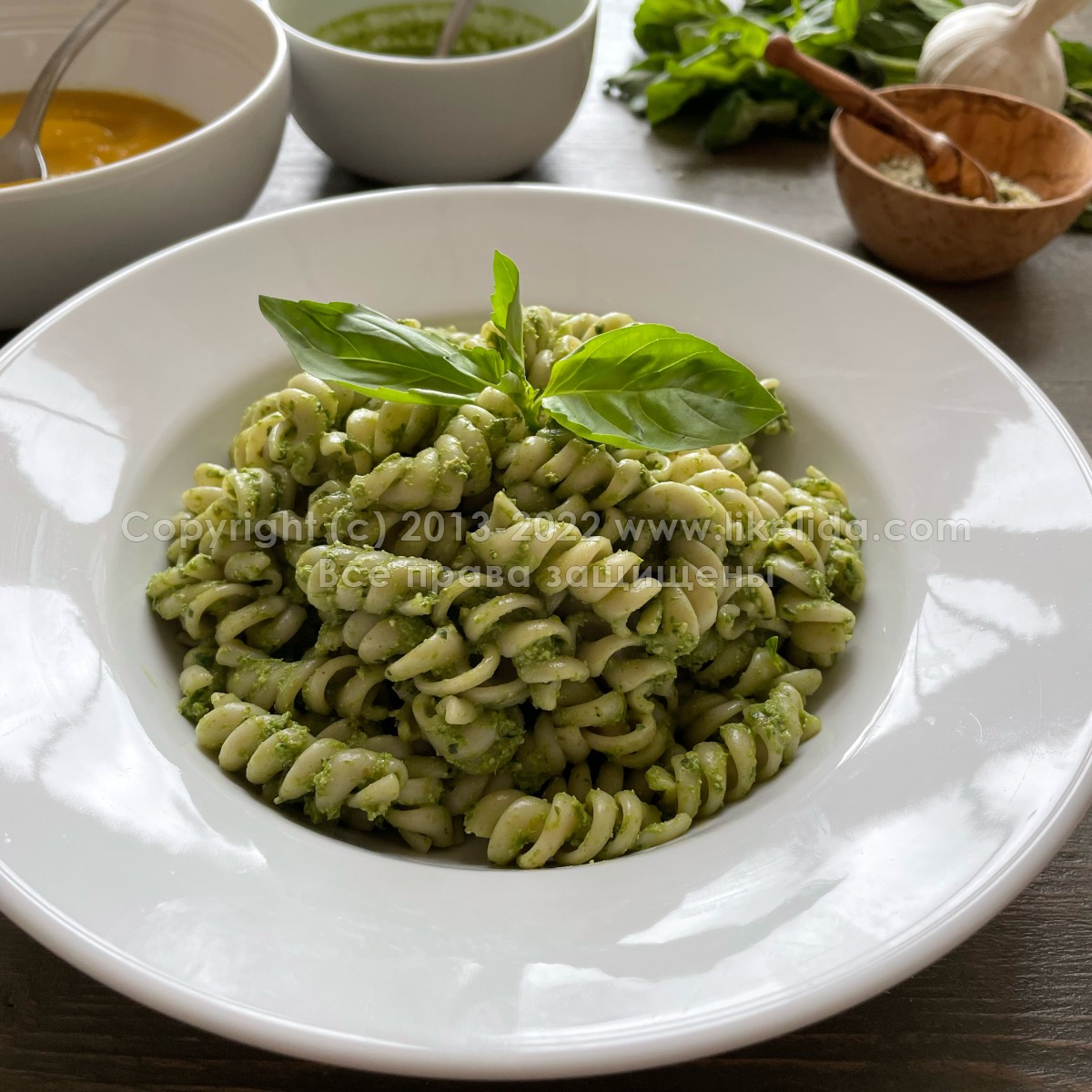 I use fresh spinach, mint, basil, walnuts (but you can use hemp seed, if you are allergic to nuts).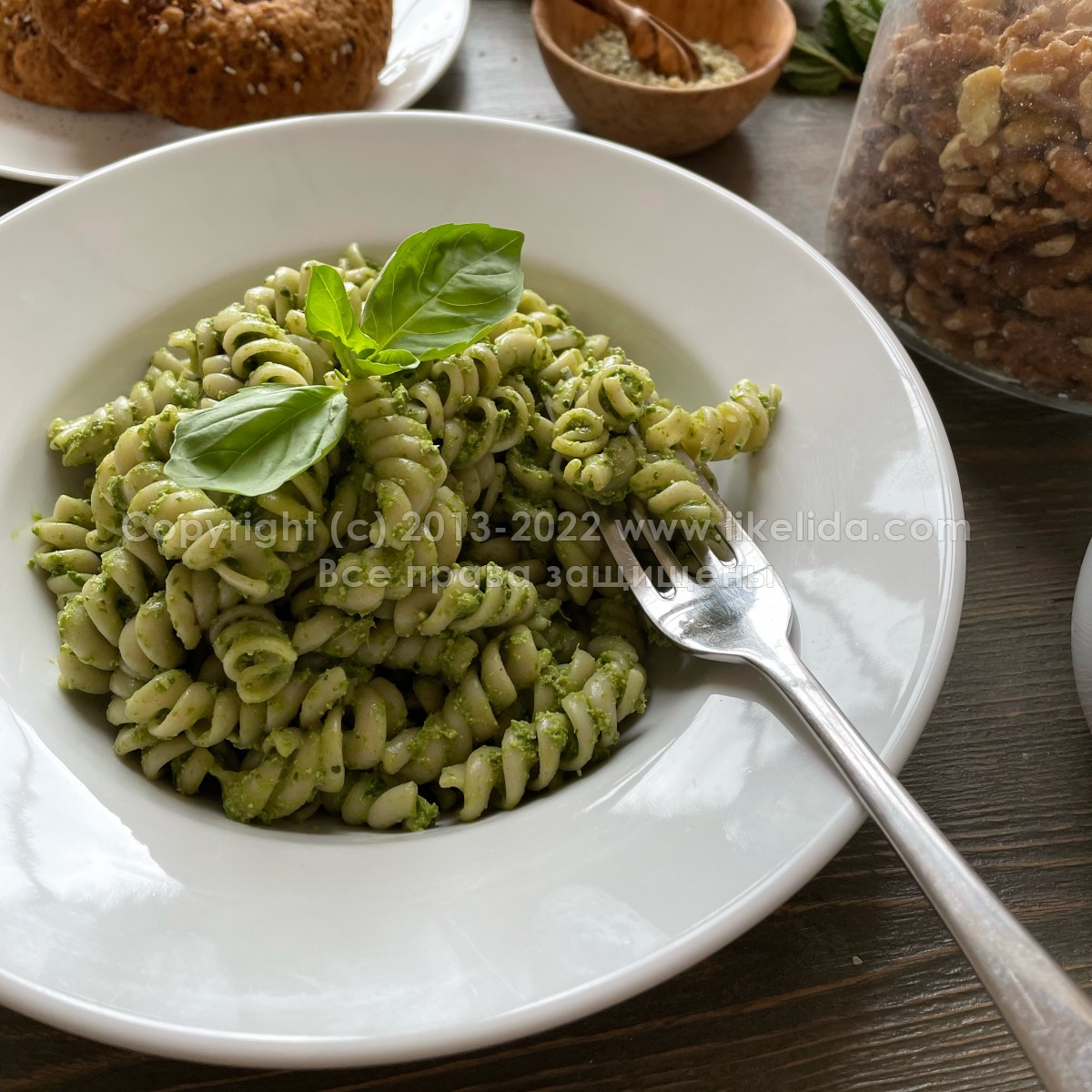 The net result is simply incredible! It's creamy, very rich and works for all types of pasta.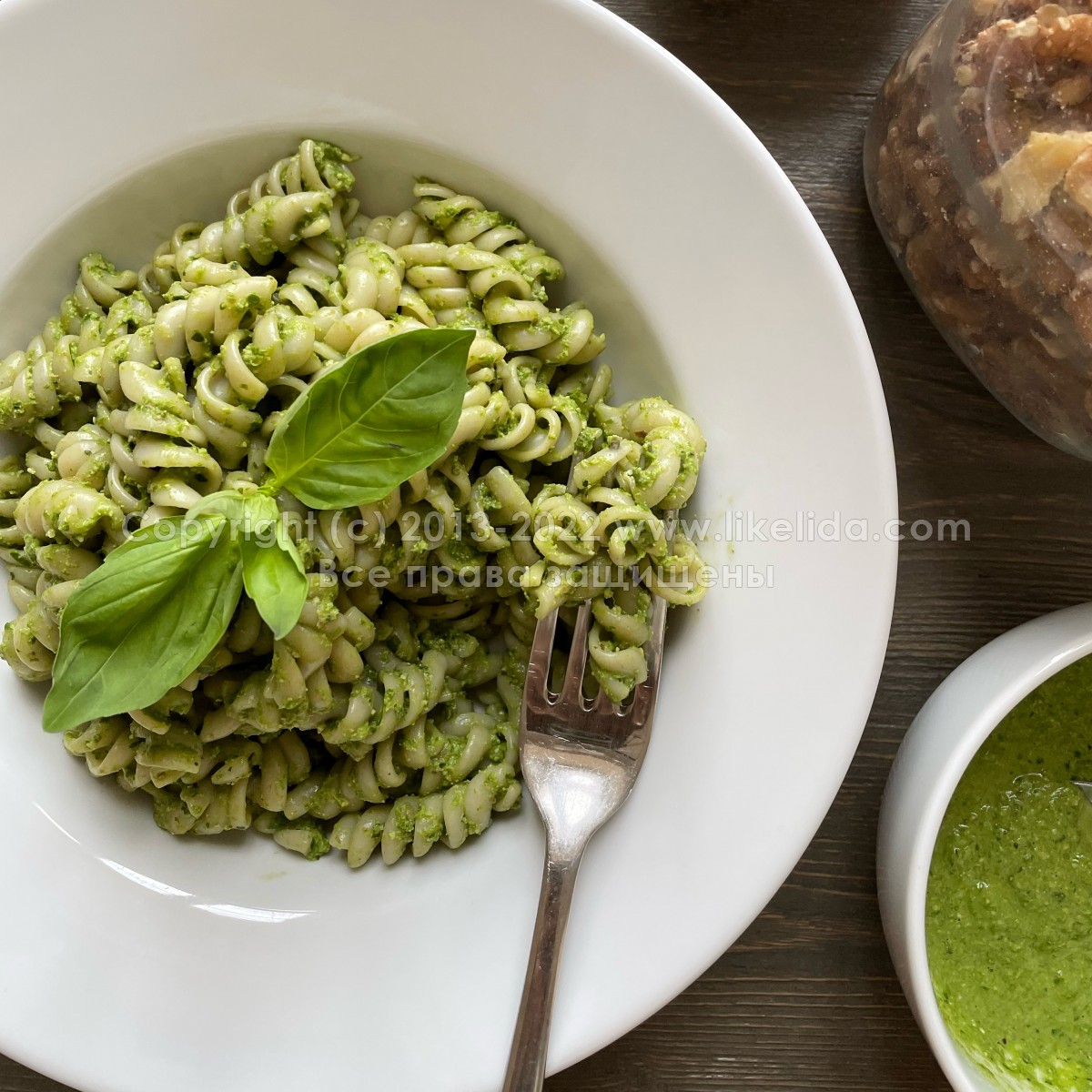 I use spelt pasta, because I found it to be the most delicious among many of them, but you can easily use any available pasta from your pantry.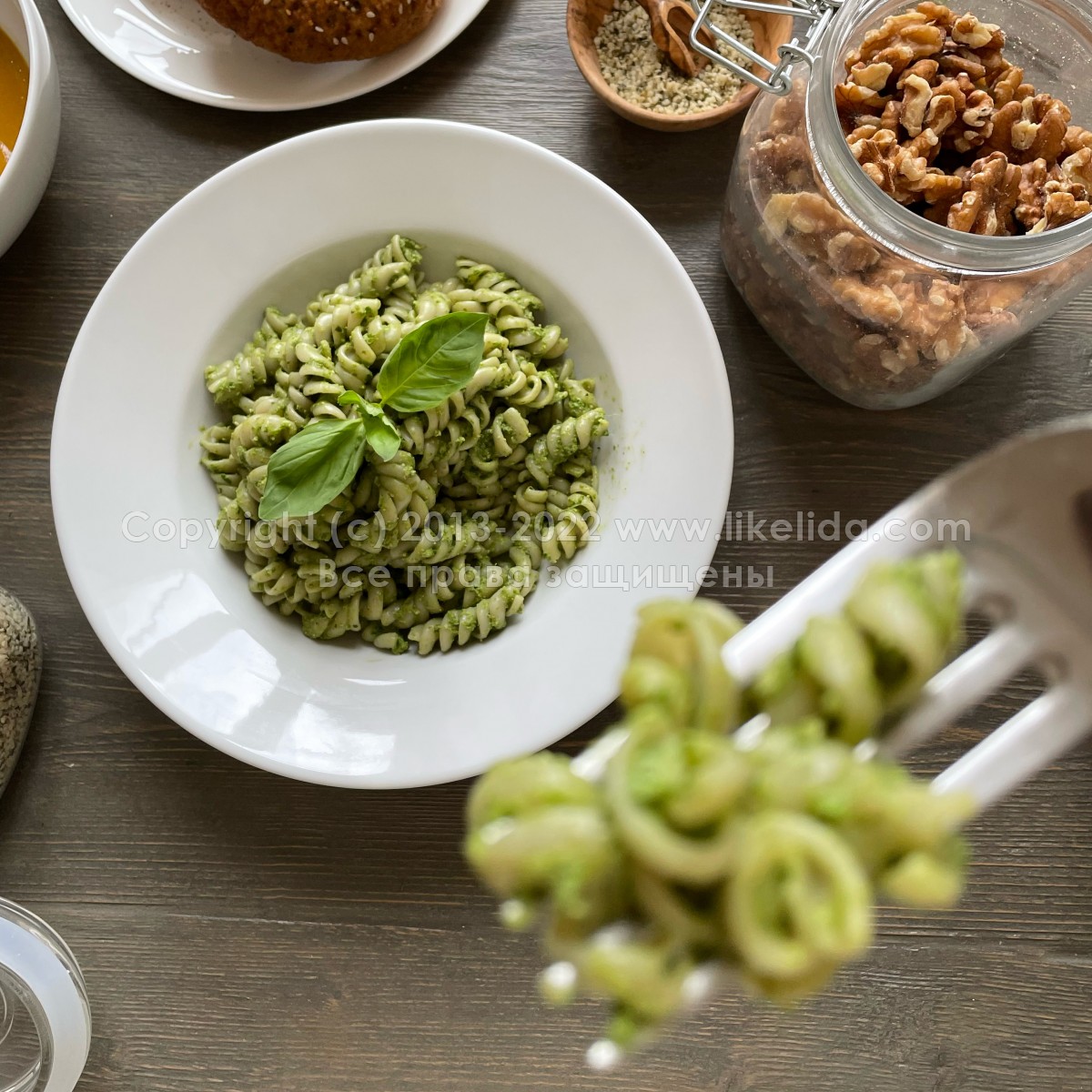 This dish works well with any type of protein. Try fish, shrimps or fried eggs.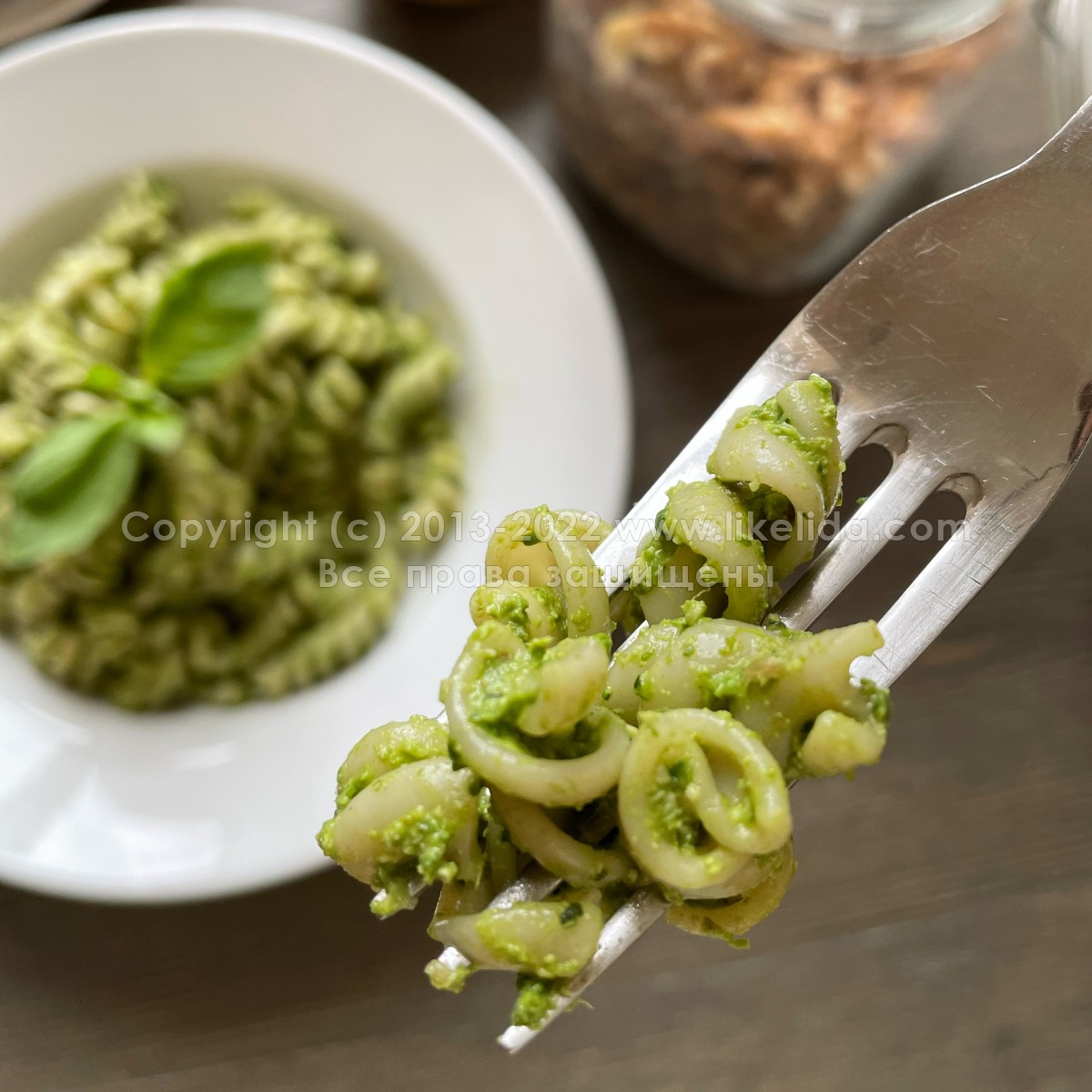 Amazing! Ready? Let's go cooking!
We will need:
1 cup (1 cups - 240 ml.) of pasta (I use spelt)
1 cup of fresh spinach
2,5-3 table spoons of walnuts or hemp seeds
1/4 of fresh garlic (you can use dry garlic as well)
4 table spoons of olive oil
1 handful of fresh mint
A few leaves of basil
1/4 cups of water
1,5 table spoons of fresh olive oil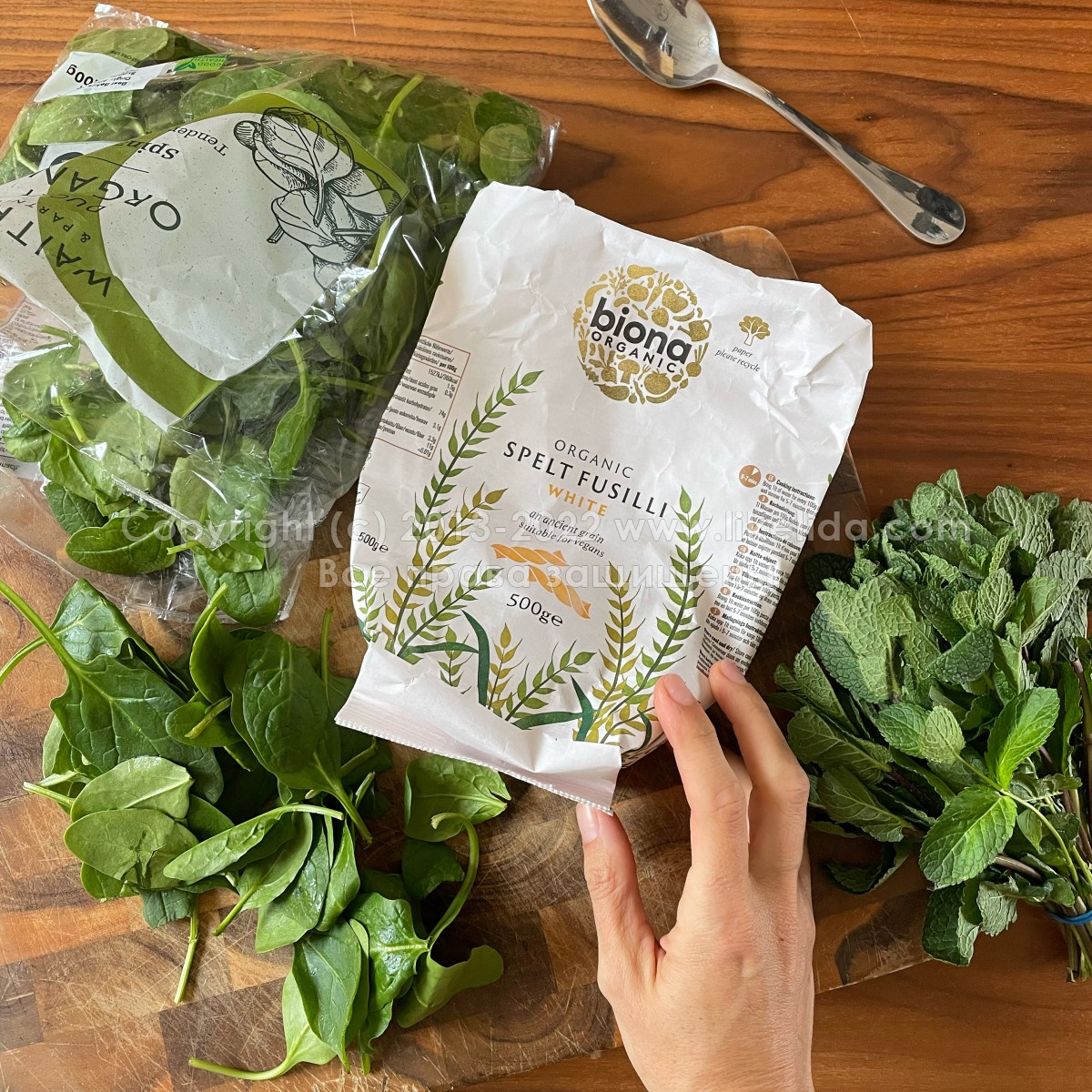 As I said before, you can use any pasta you want, but I like the spelt pasta.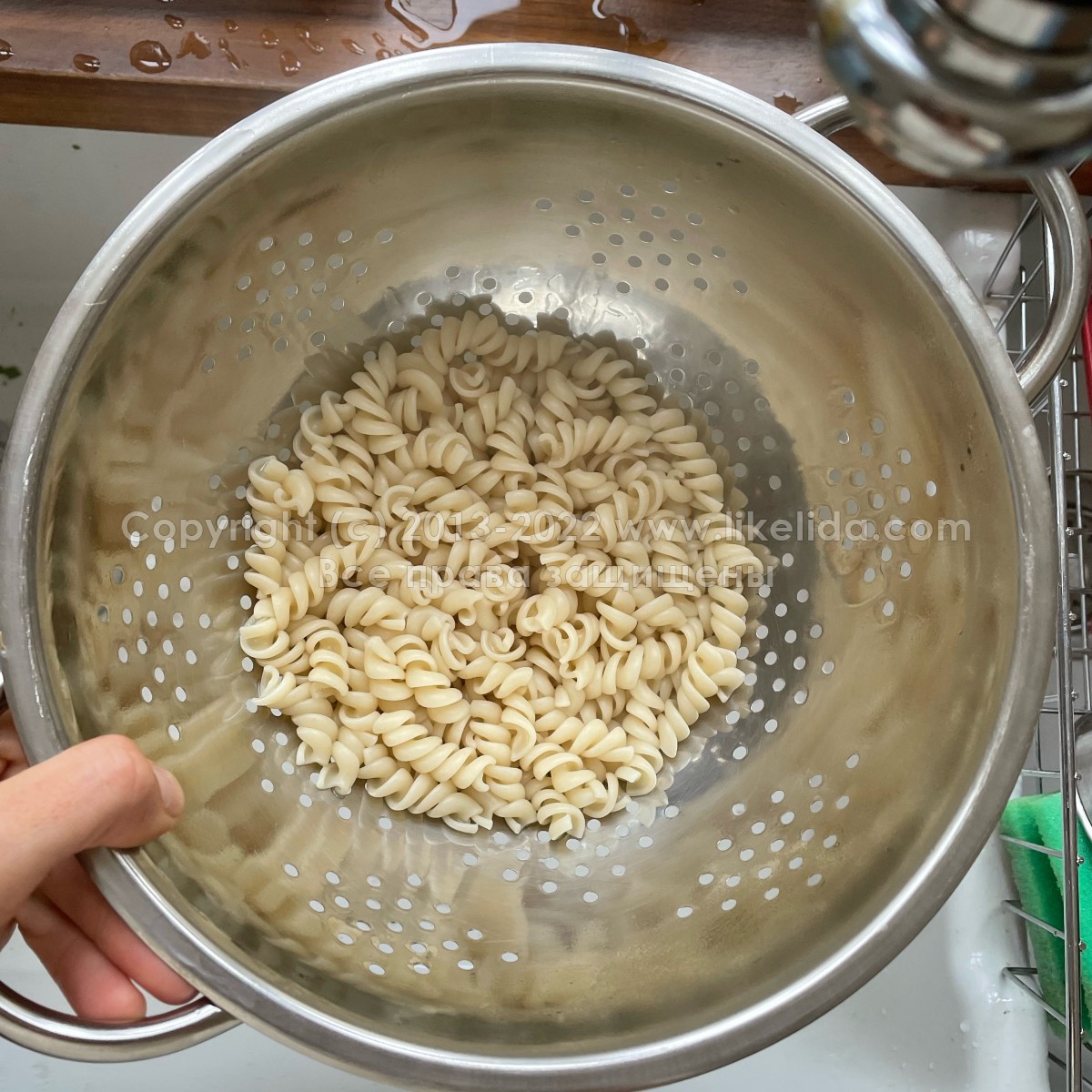 Boil the pasta of your choice. Drain.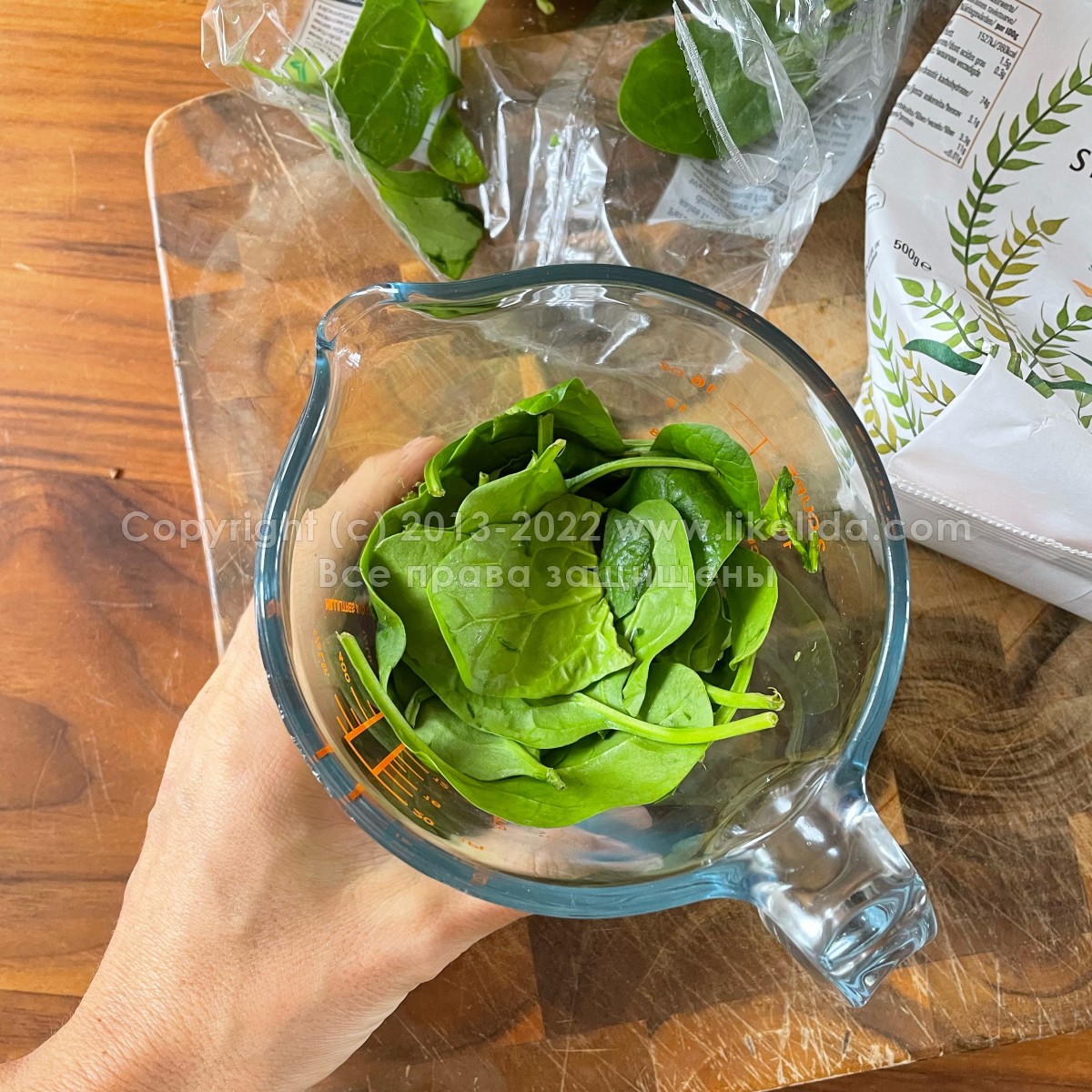 We need to use exactly 1 cup of spinach. Press leaves down hard to compact it. Add this amount to blender.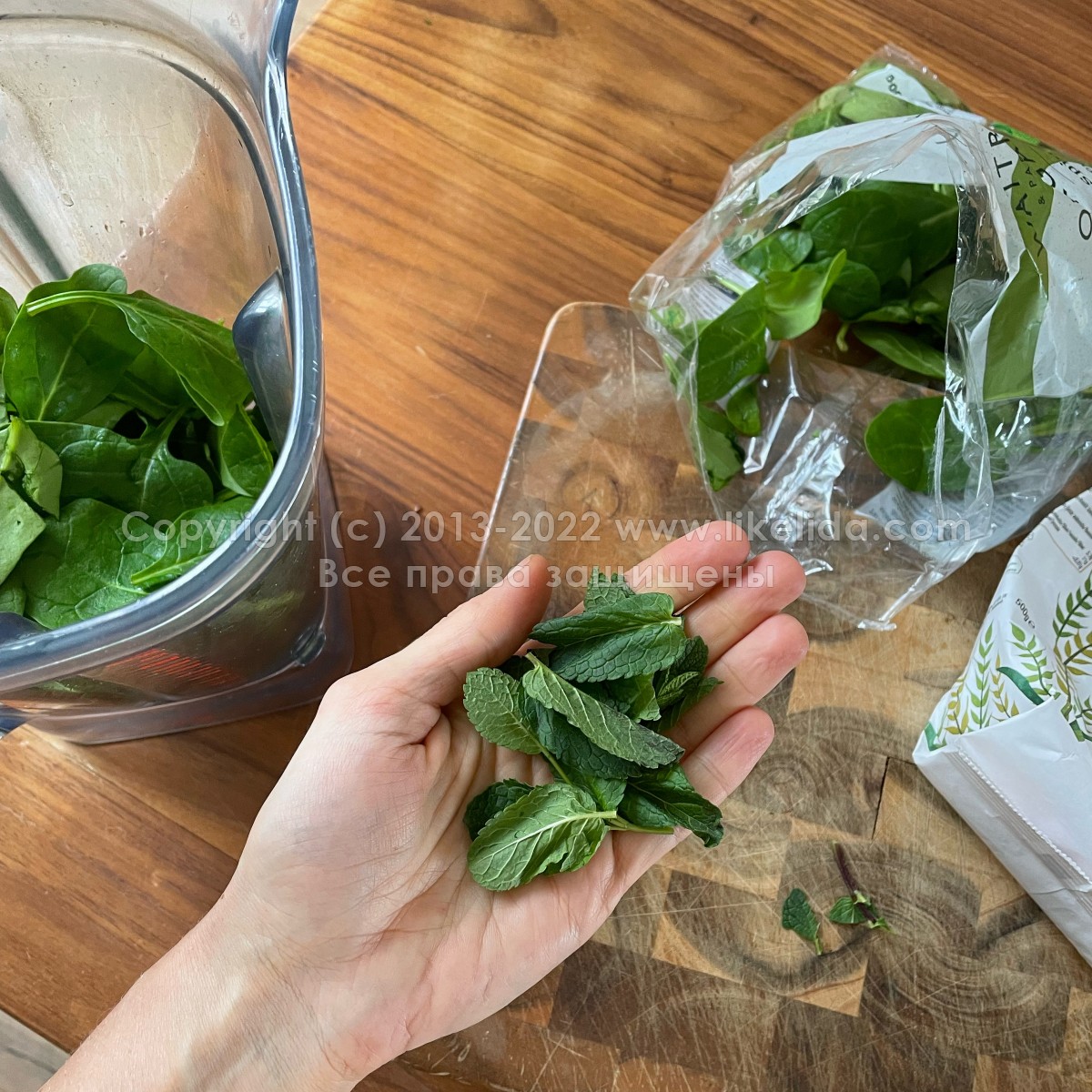 Add the mint.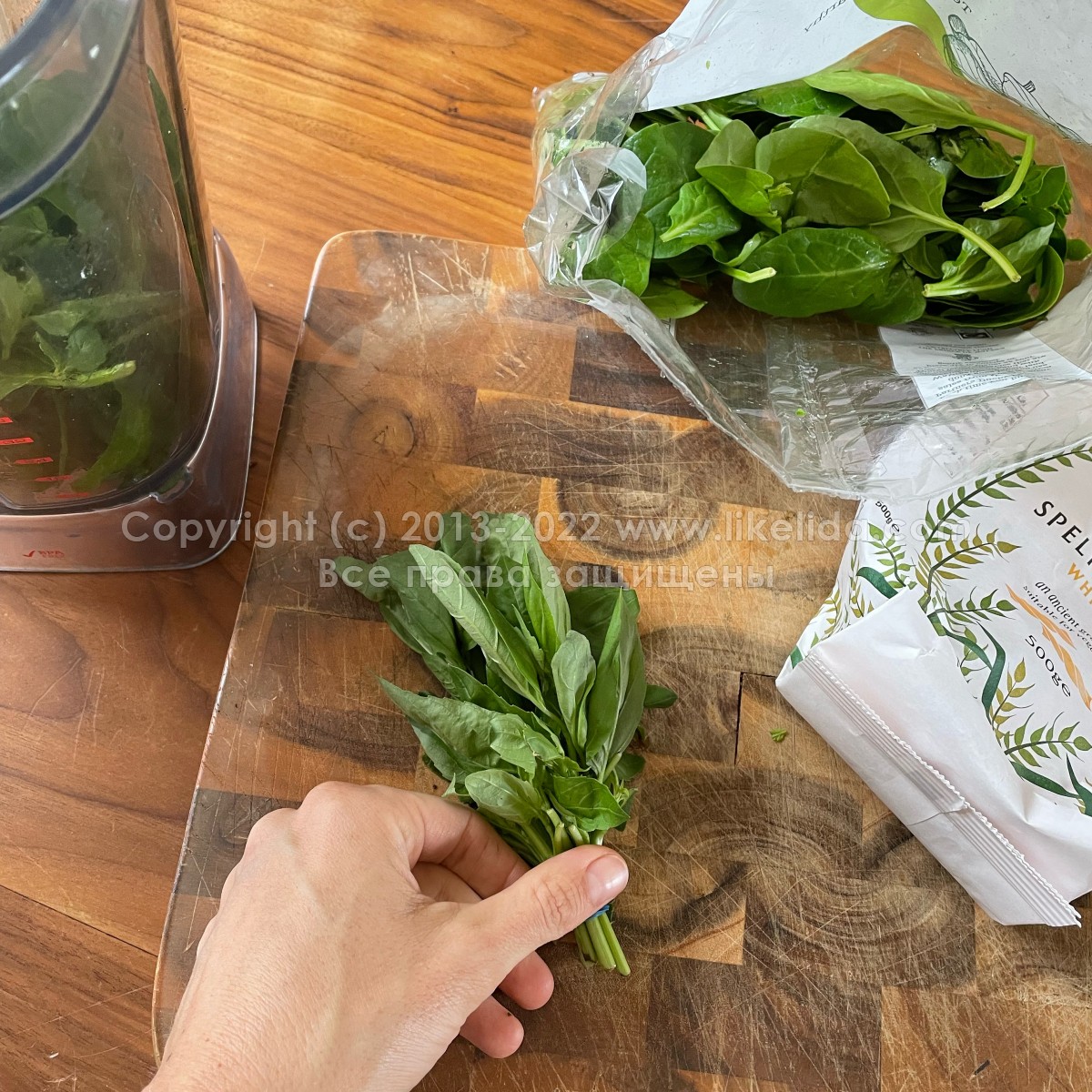 Don't forget about the basil.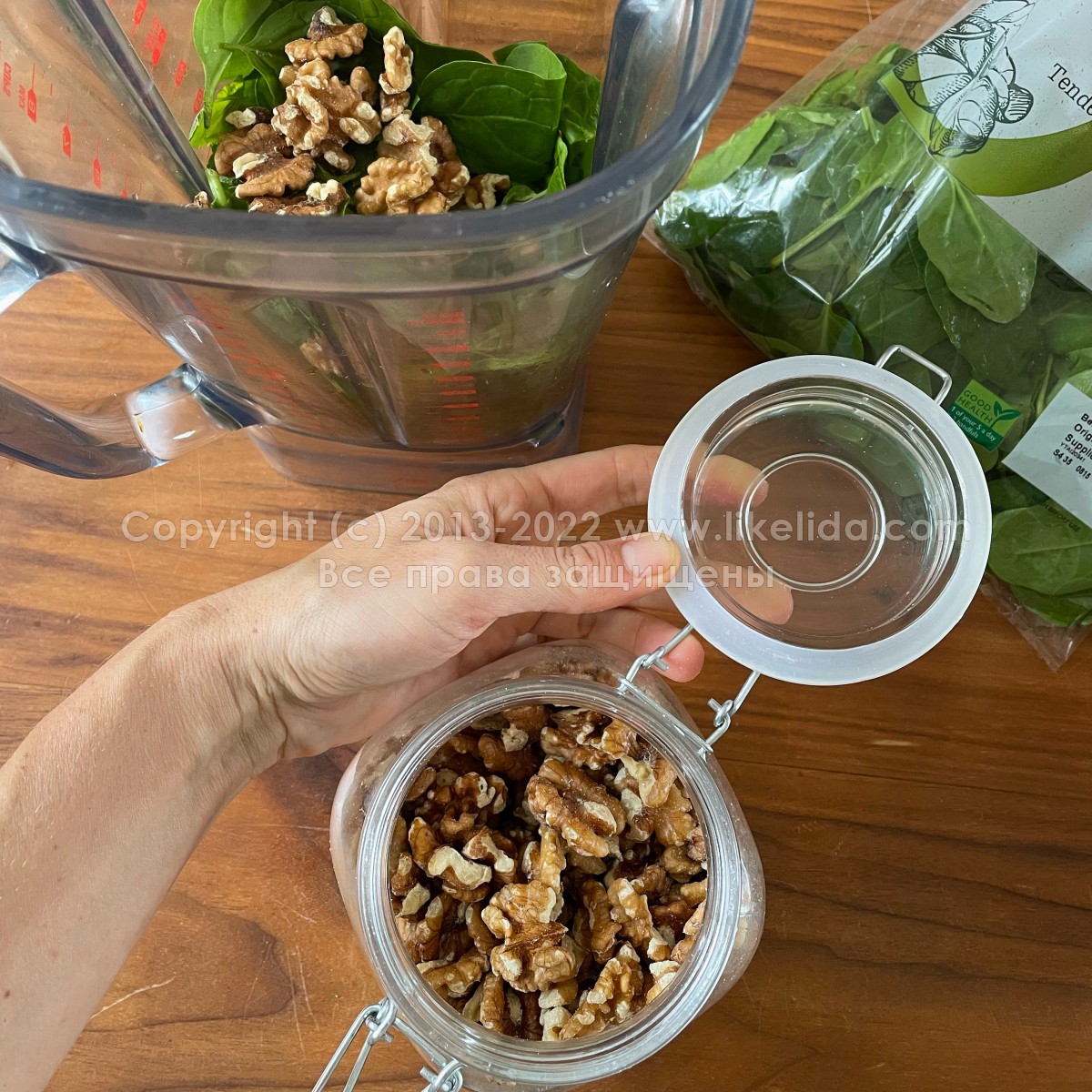 Add walnuts or seeds.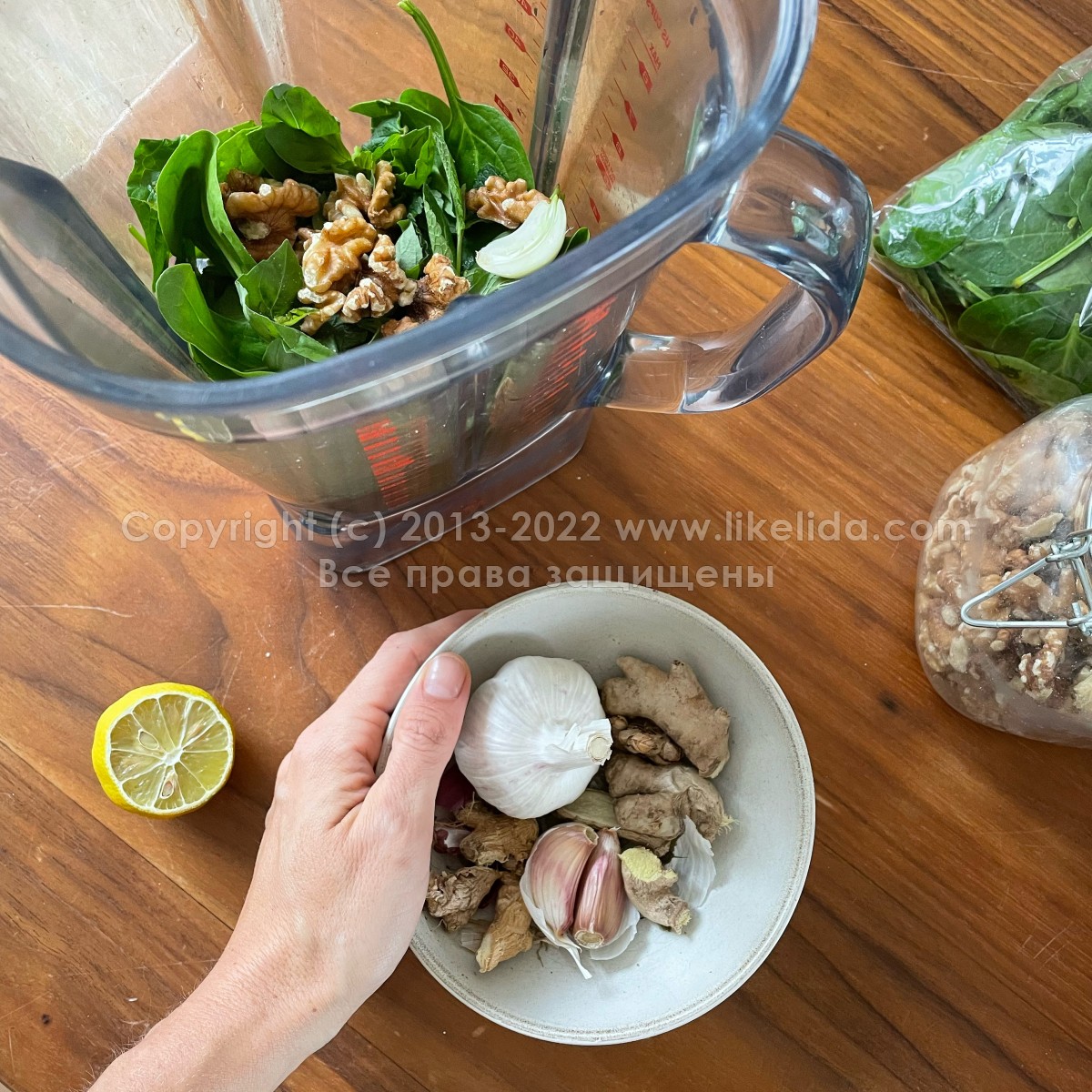 You can use a little bit of dry garlic (to taste) or 1/4 of fresh one.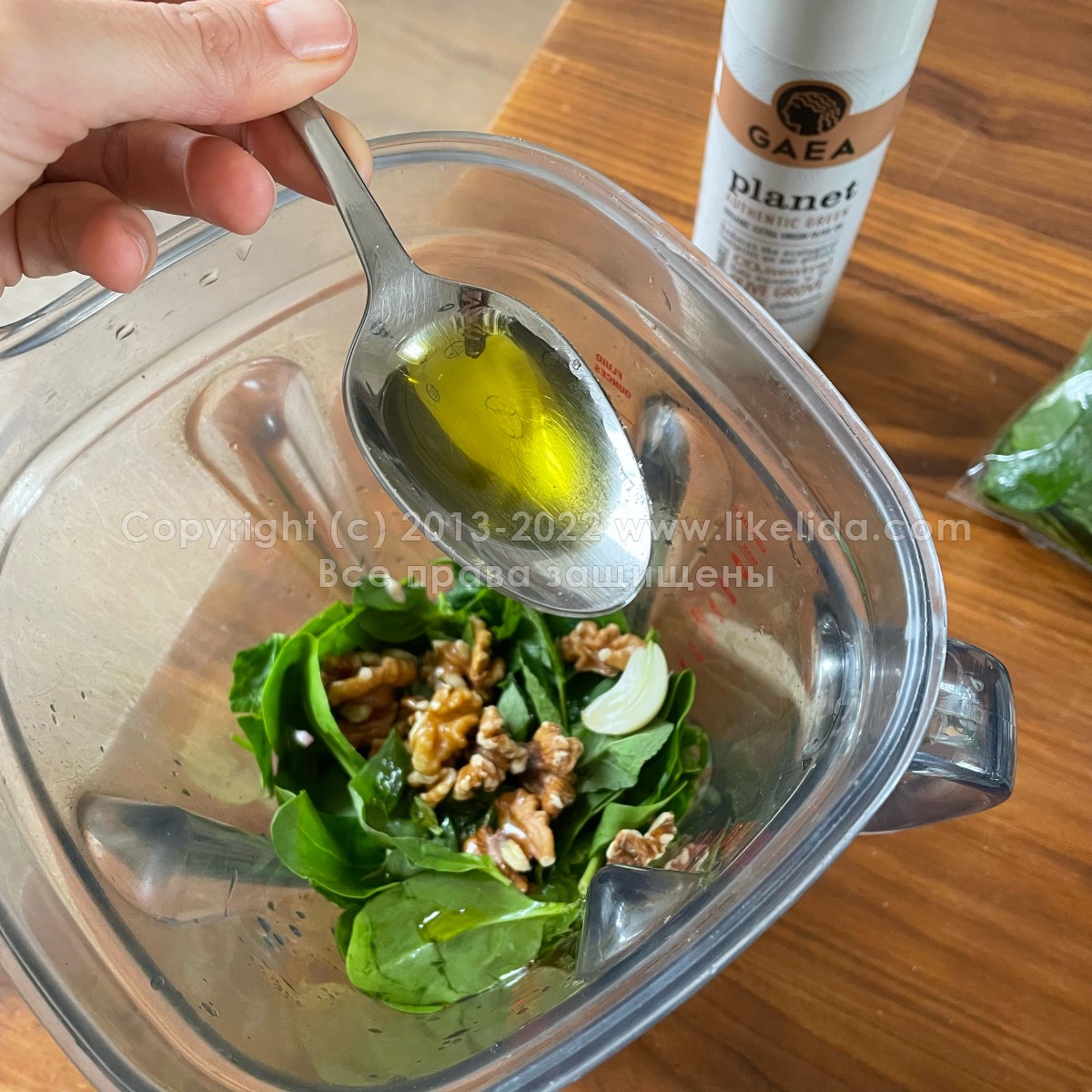 Add olive oil, water. Blend it all well.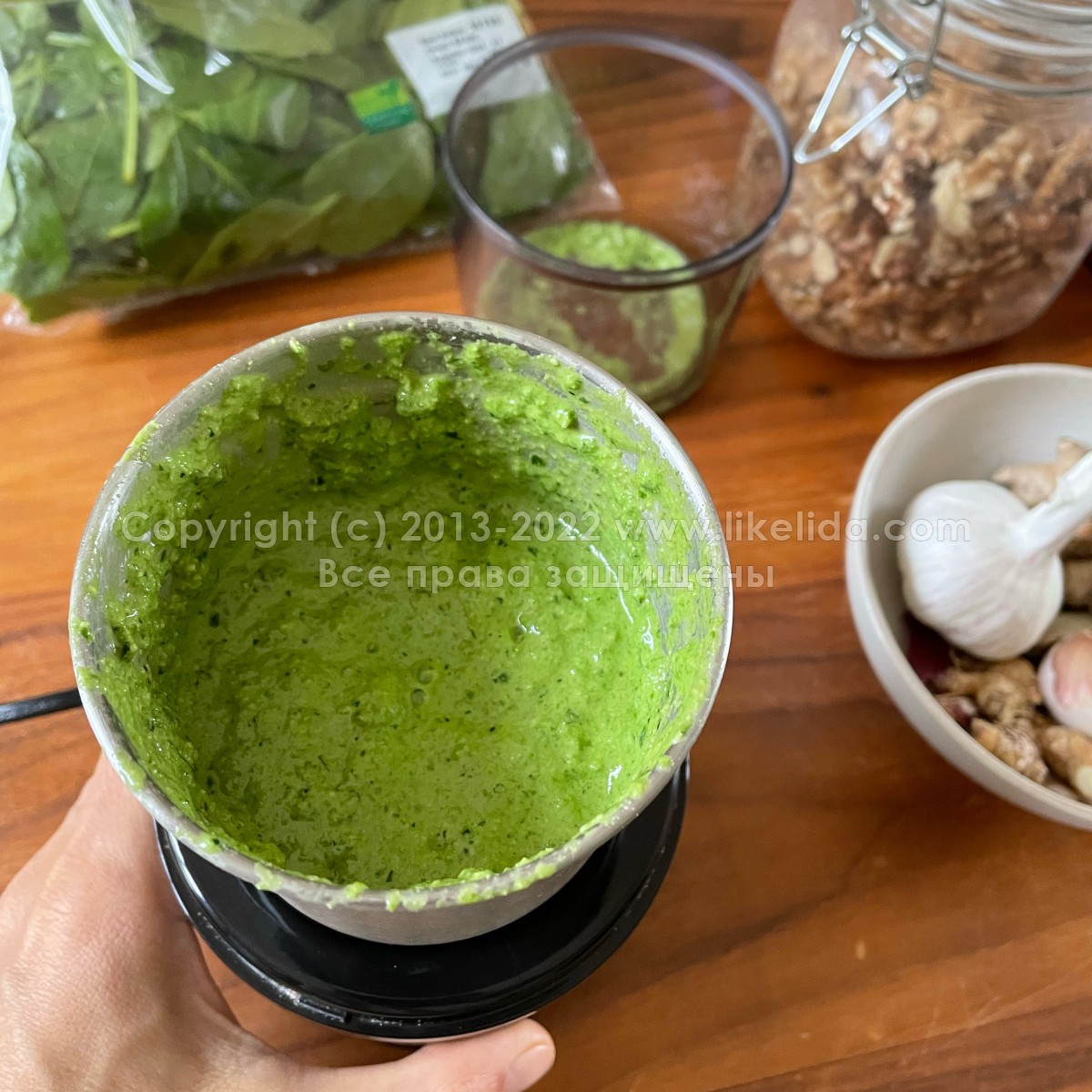 Use salt and pepper if needed.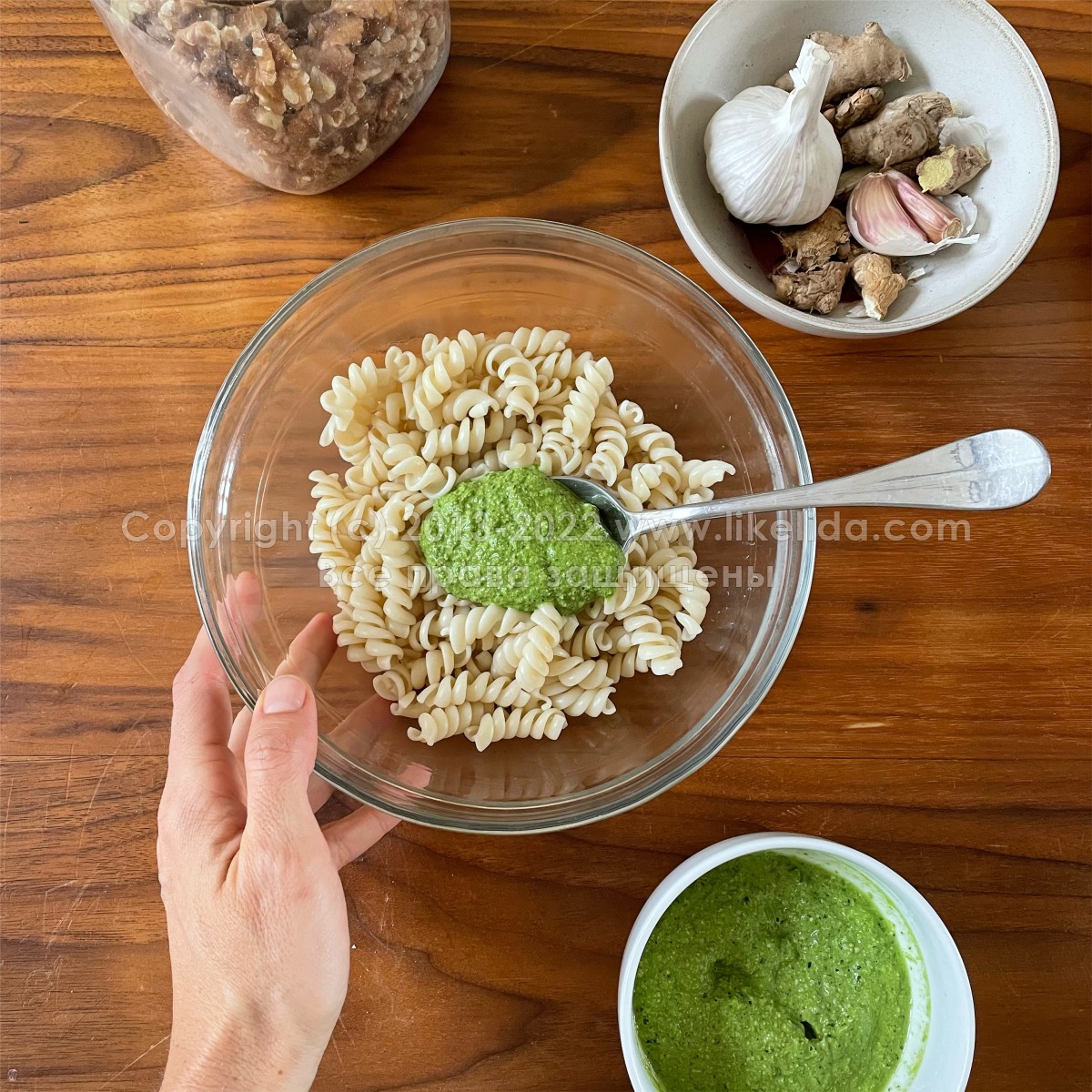 Combine your pasta and the pesto.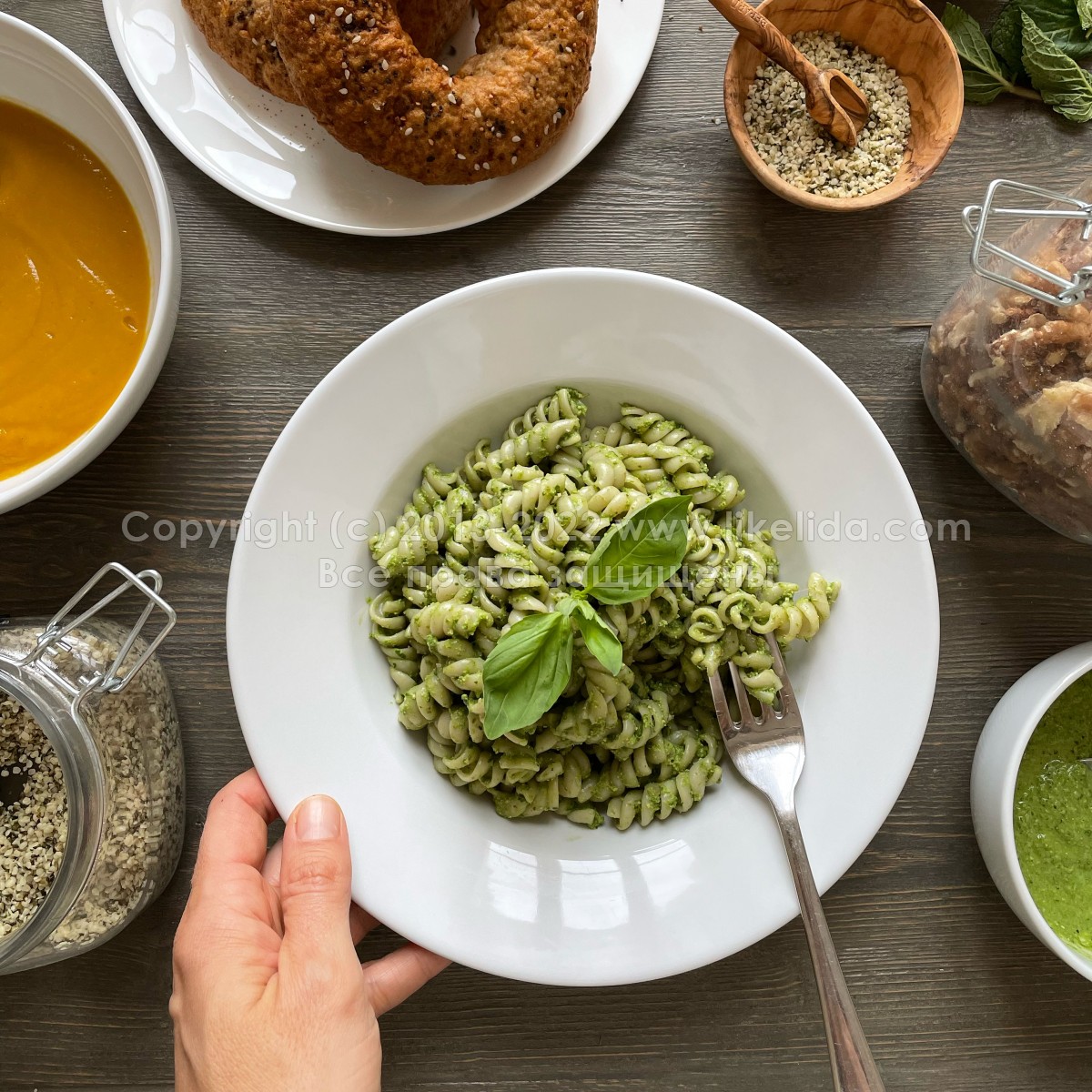 That's it! Looks good, tastes good, it is all good!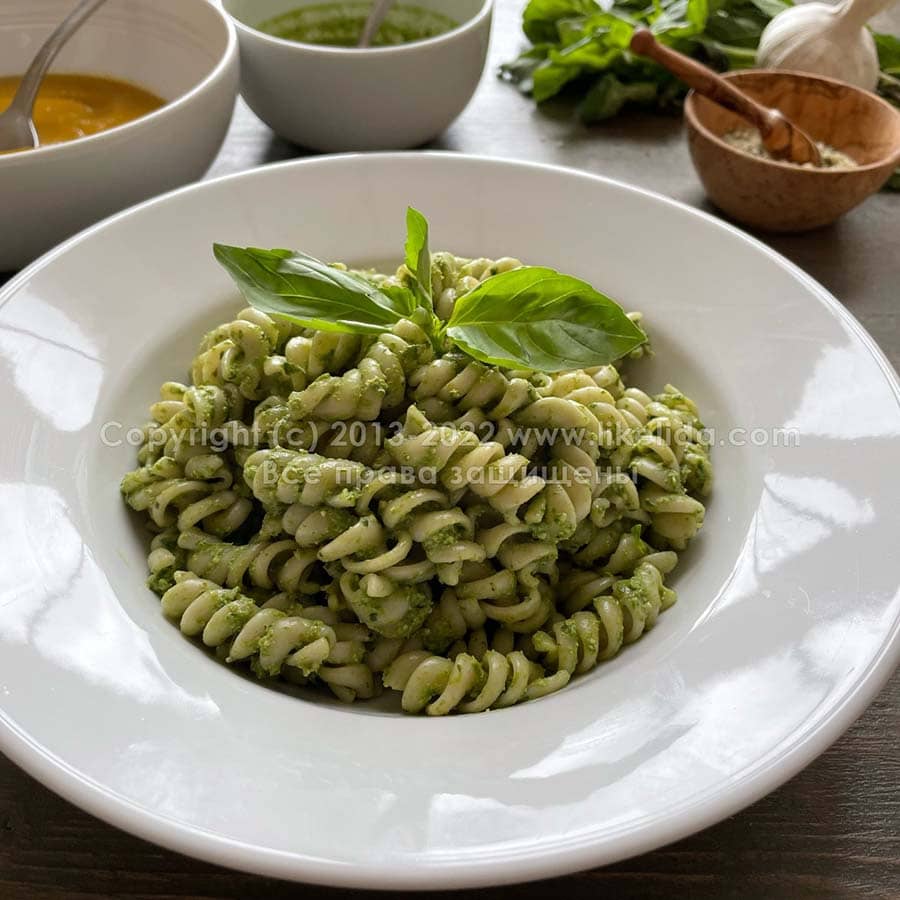 Enjoy!