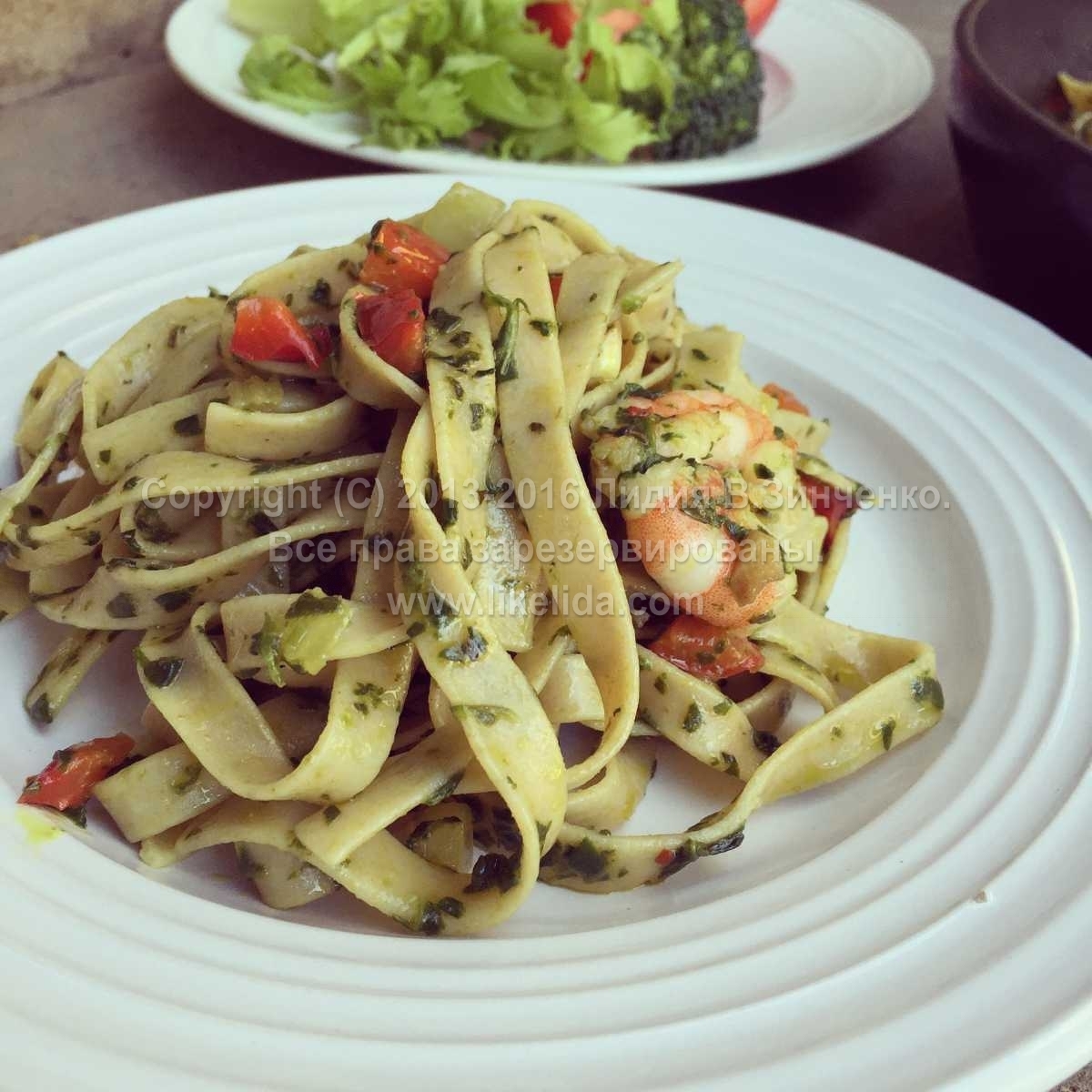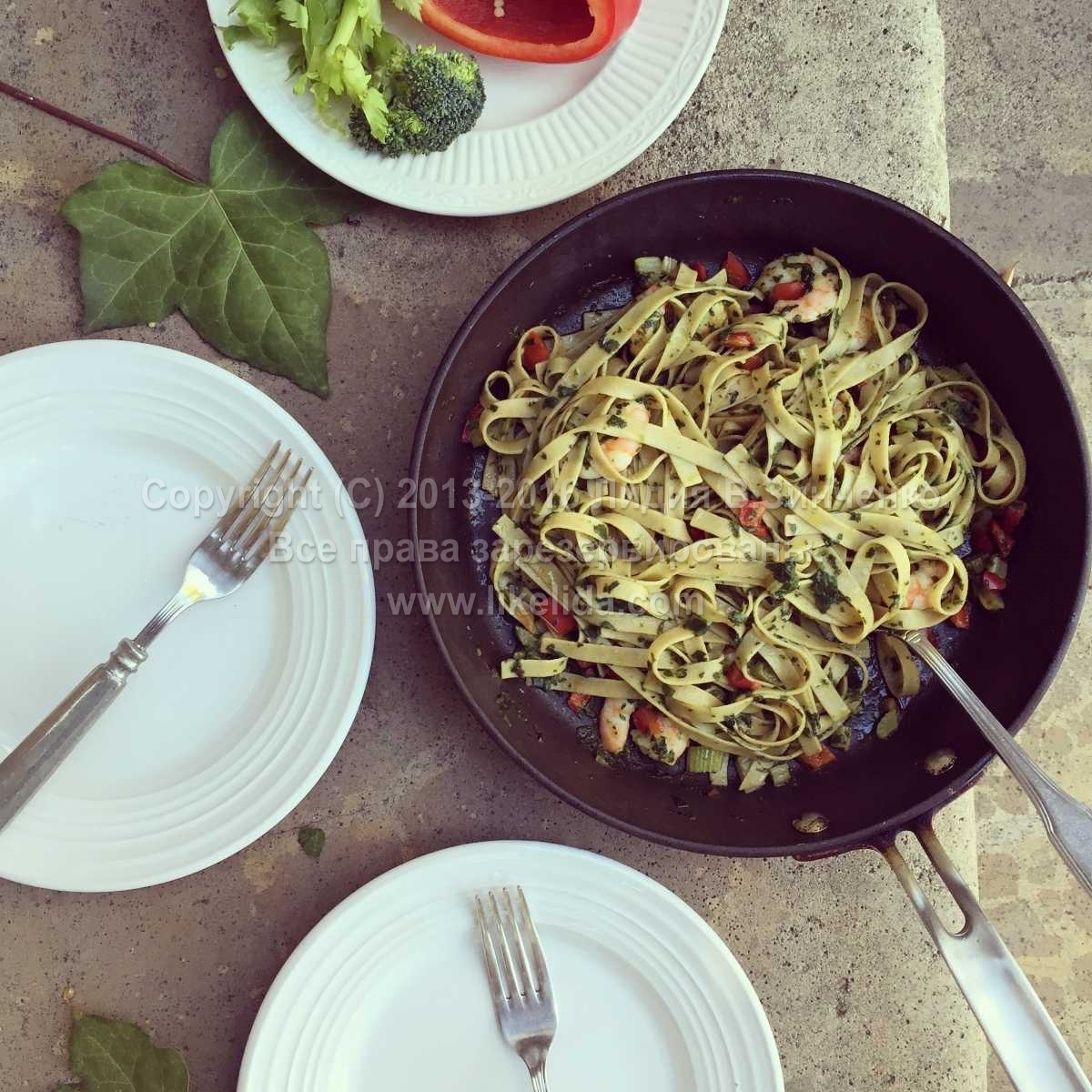 The frequent problem of healthy eating in the family are men: dads, husbands etc.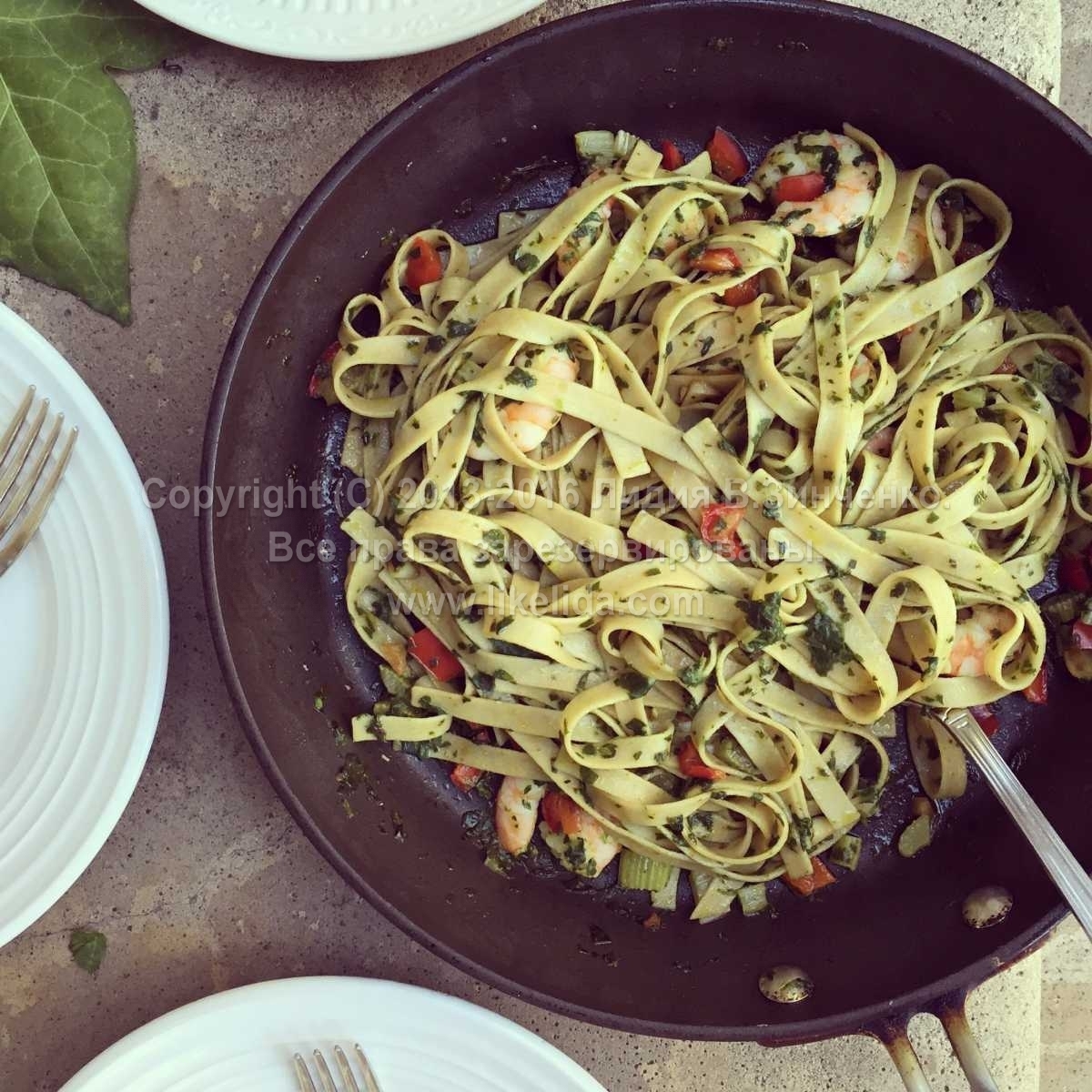 Do not be offended, men, we love you very much, but because of the permanent desire of every woman to be slim, attractive and popular, it is much easier for us to give up a piece of meat or sausage than for men whom we would love no matter what.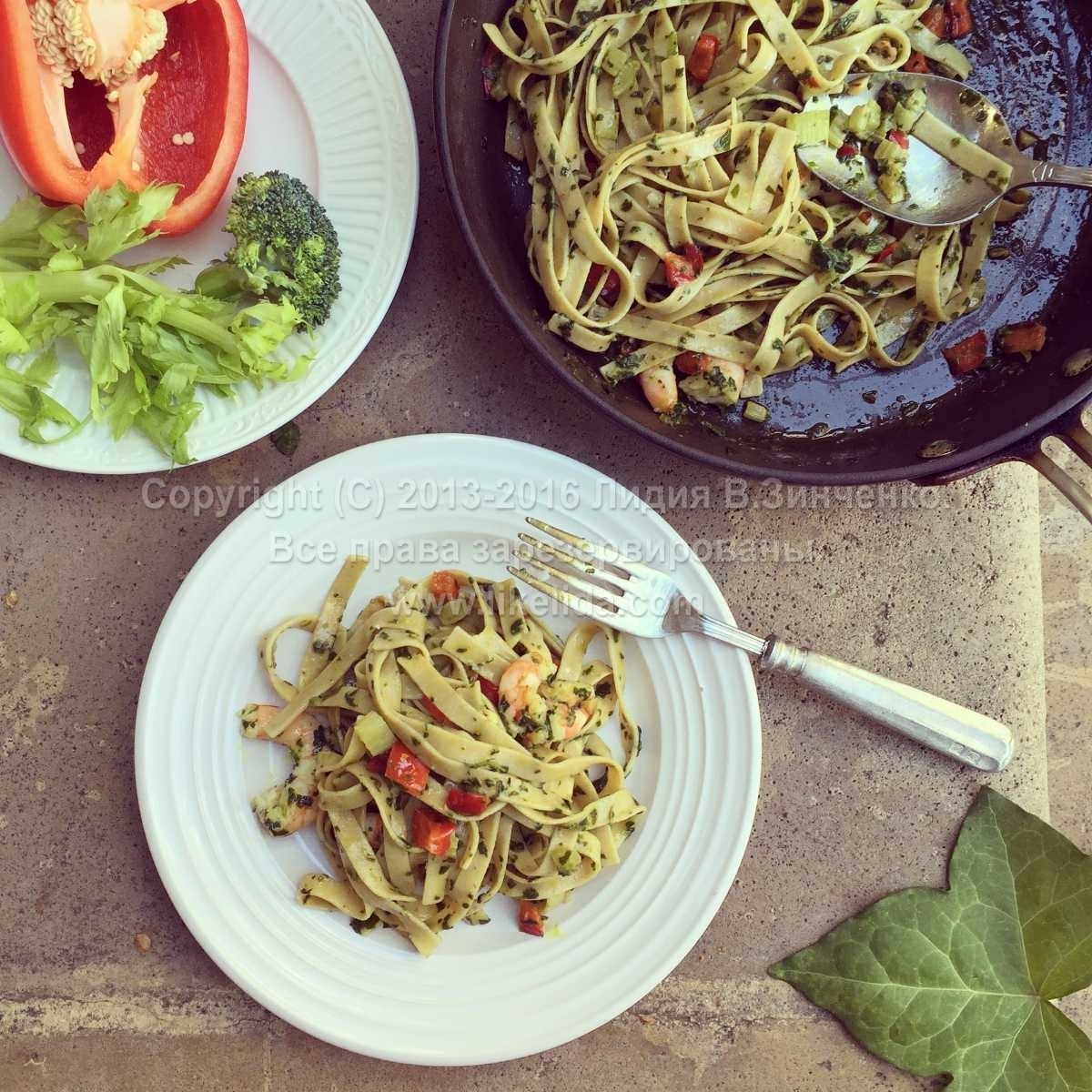 Lucky you, men!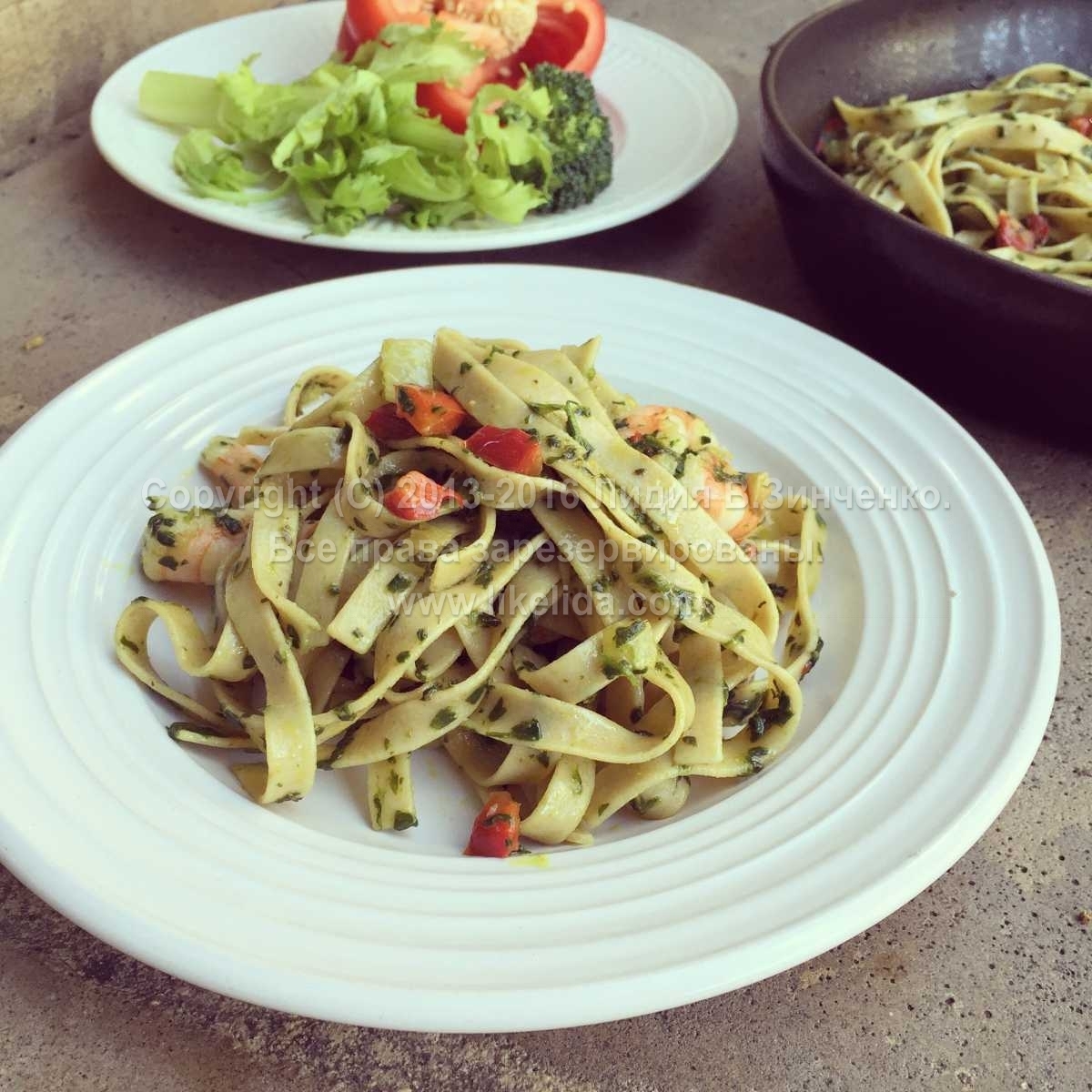 So, today we are cooking for the men, whom we want to see healthy, strong, and also set a good example for our children.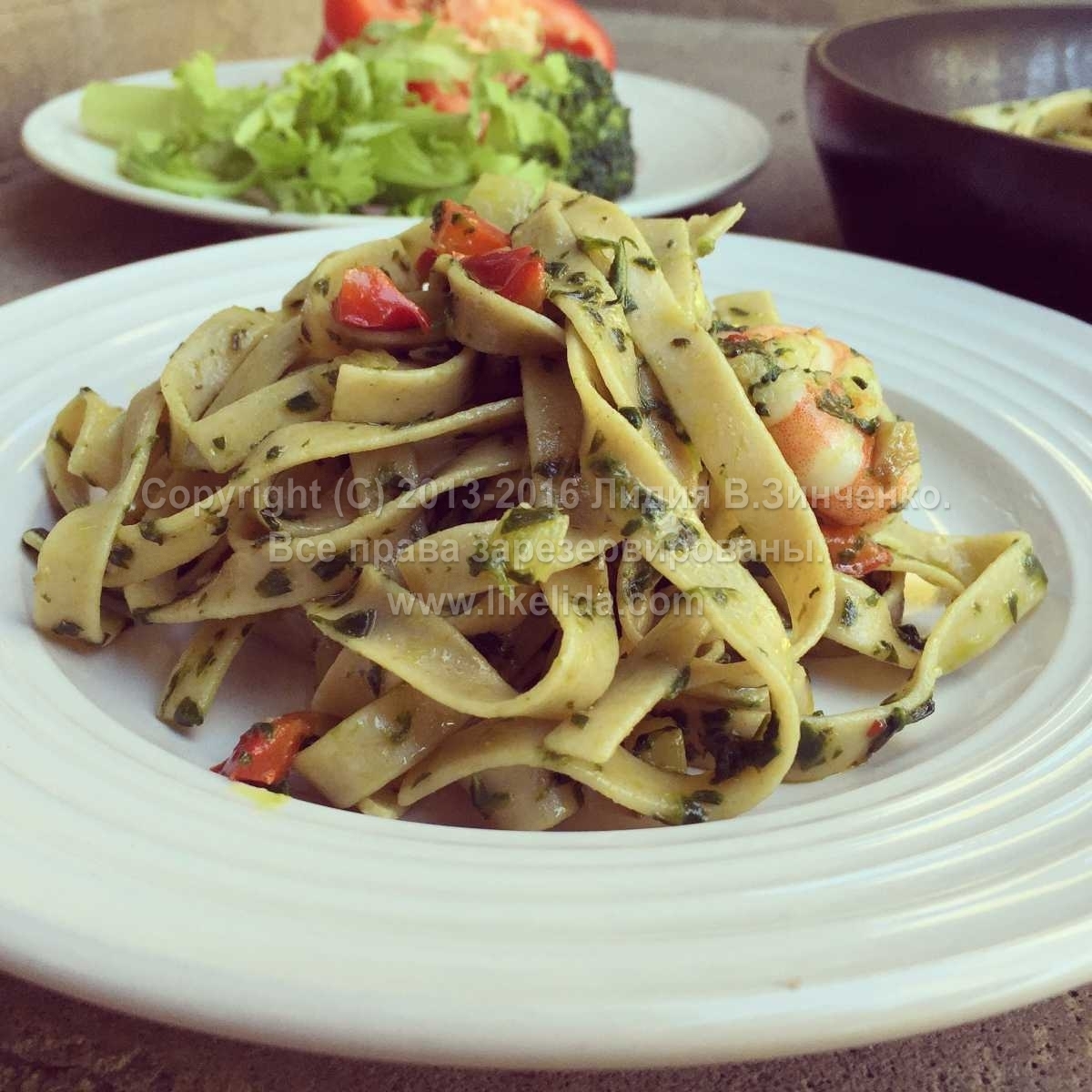 No meat and heavy sauce!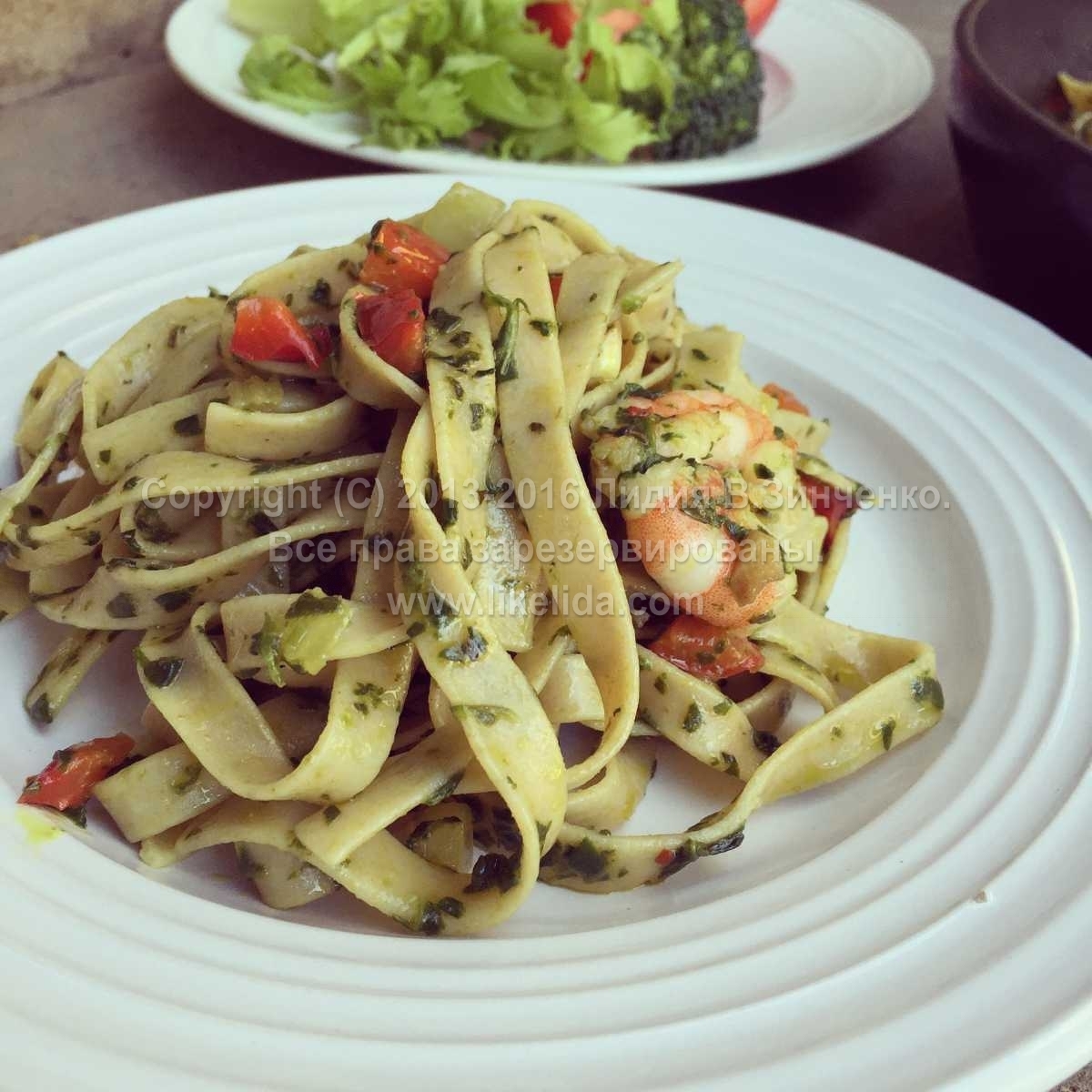 Forget about them!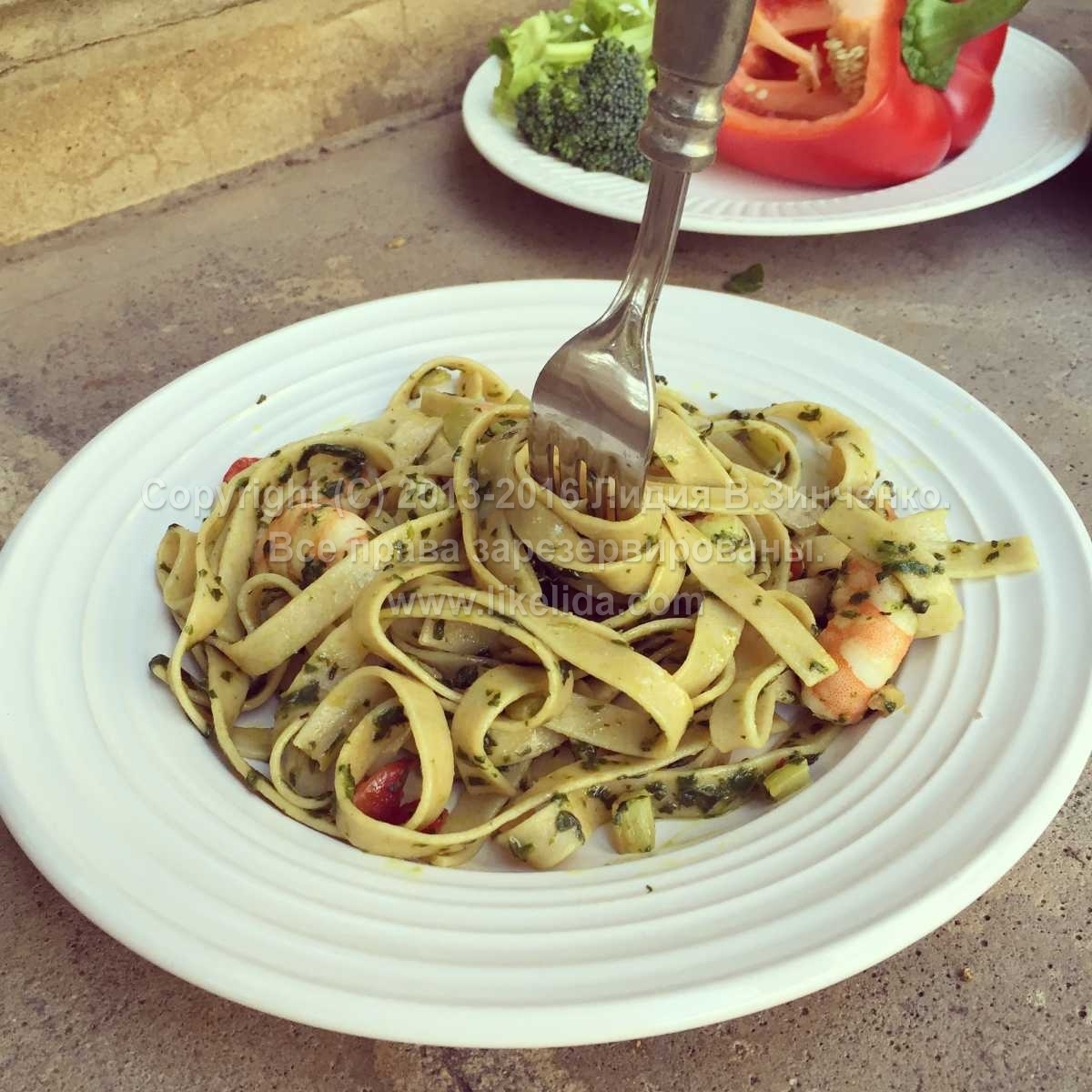 We are cooking a light pasta with spinach and shrimp.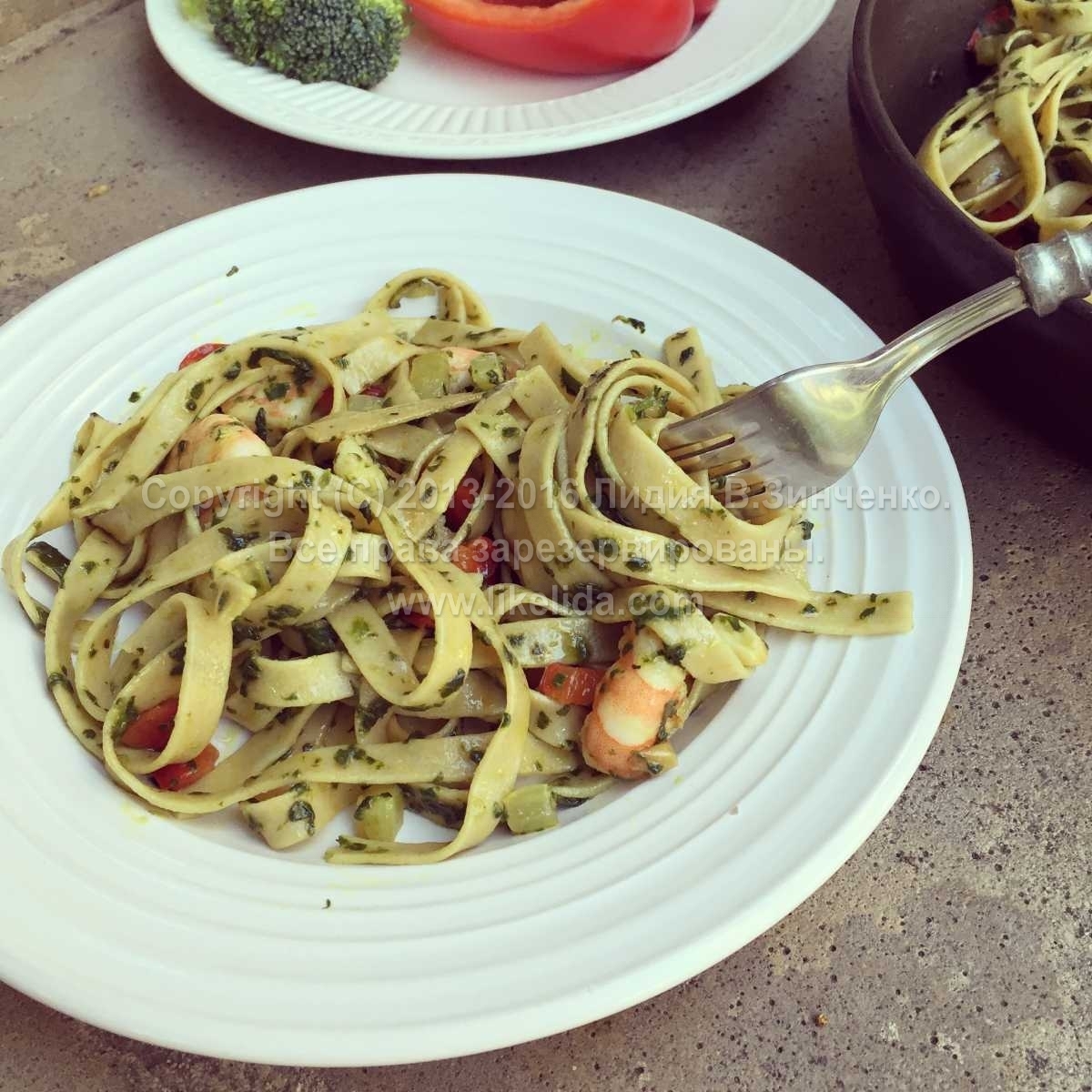 Very delicate, fragrant, and so delicious that you will forget about steaks or chops.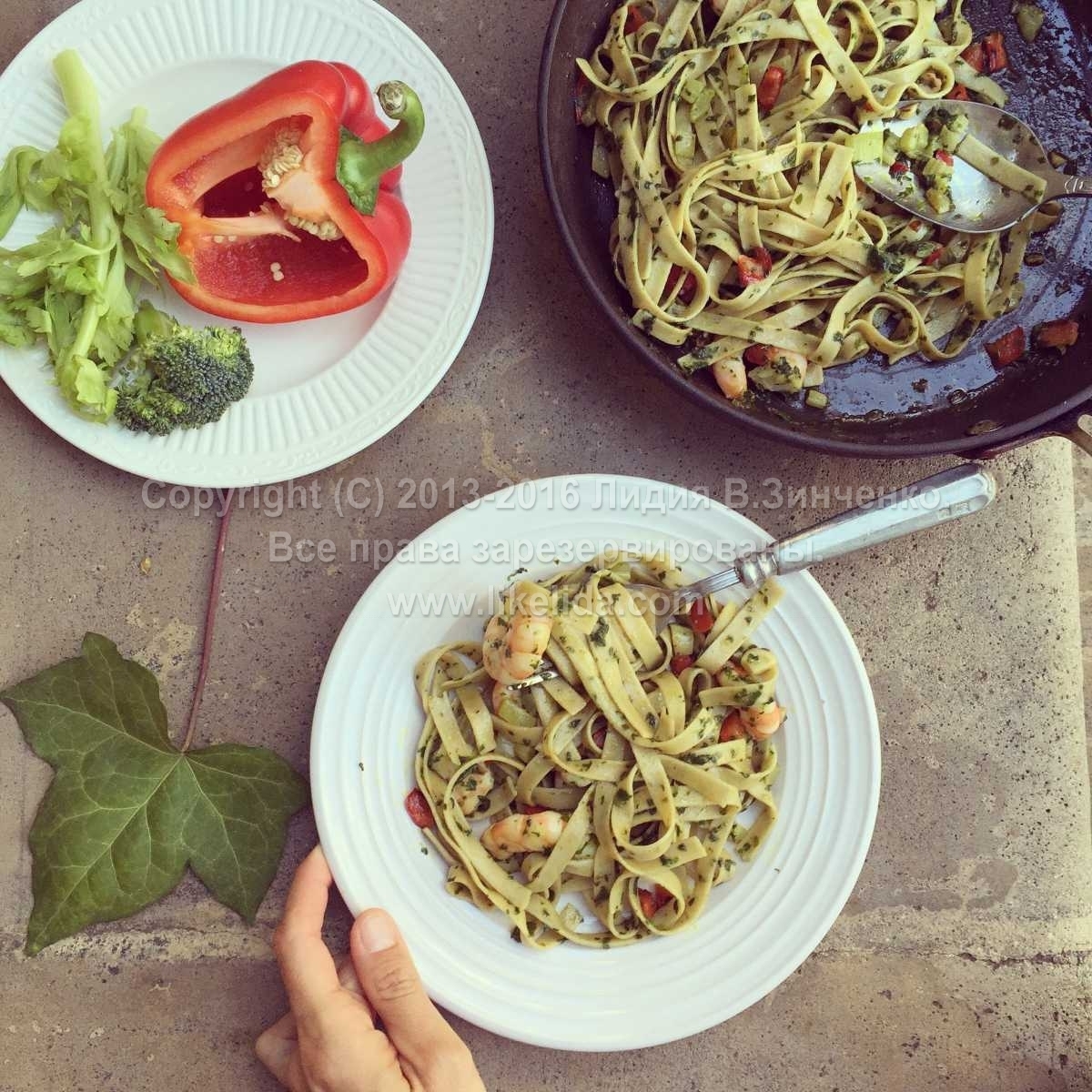 It is cooked simply, using the most simple and affordable ingredients.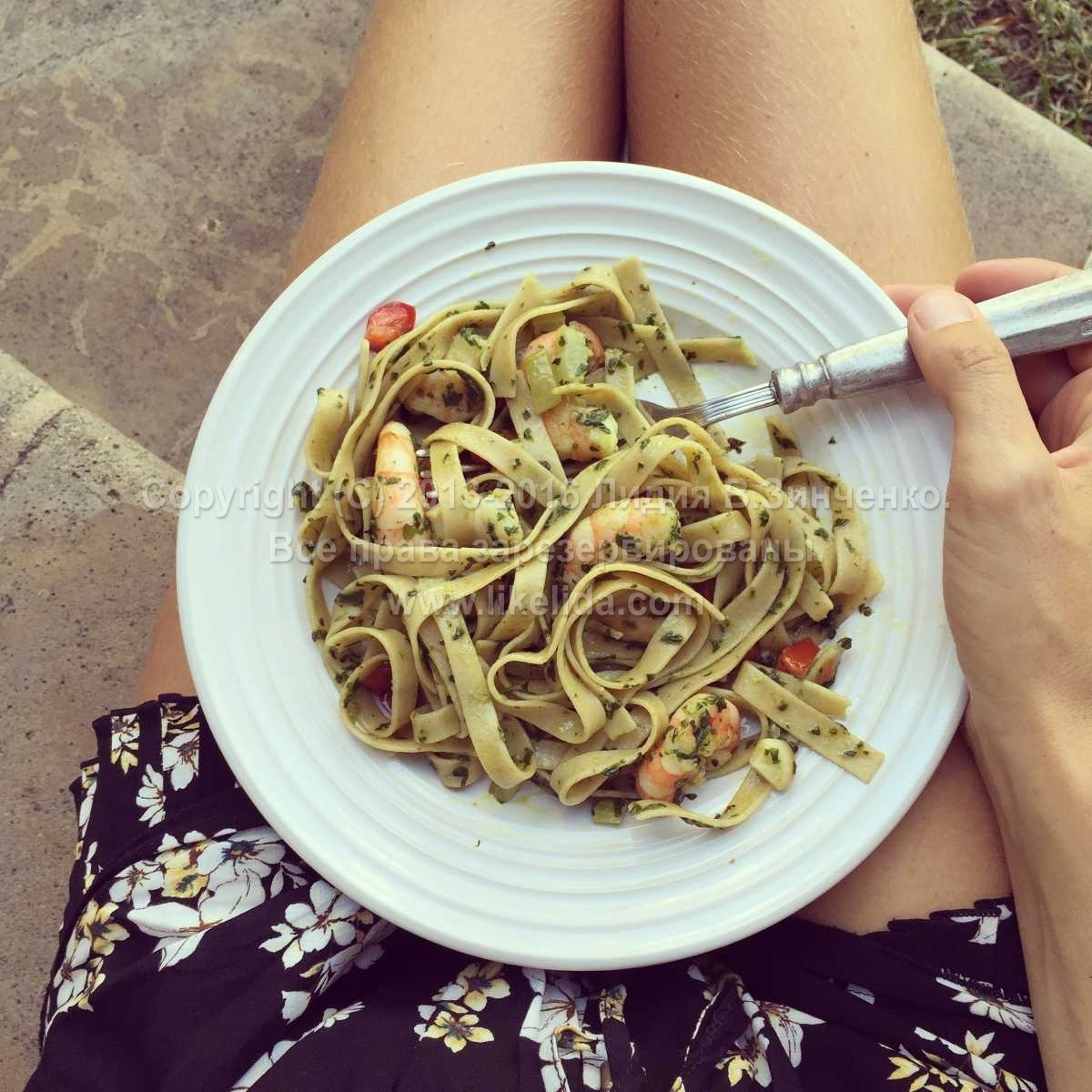 Men and not only men, I promise: You will like it.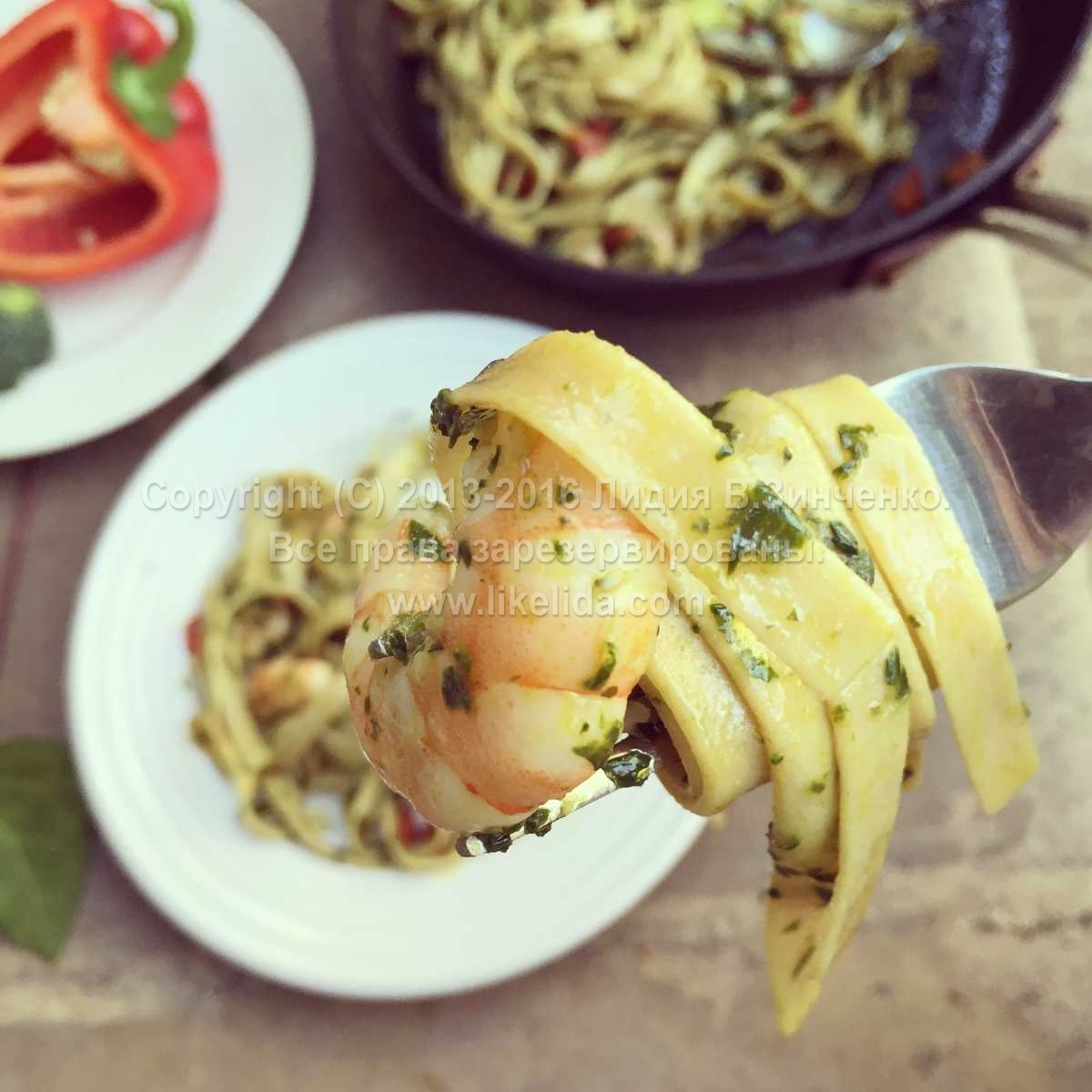 Ready? Set?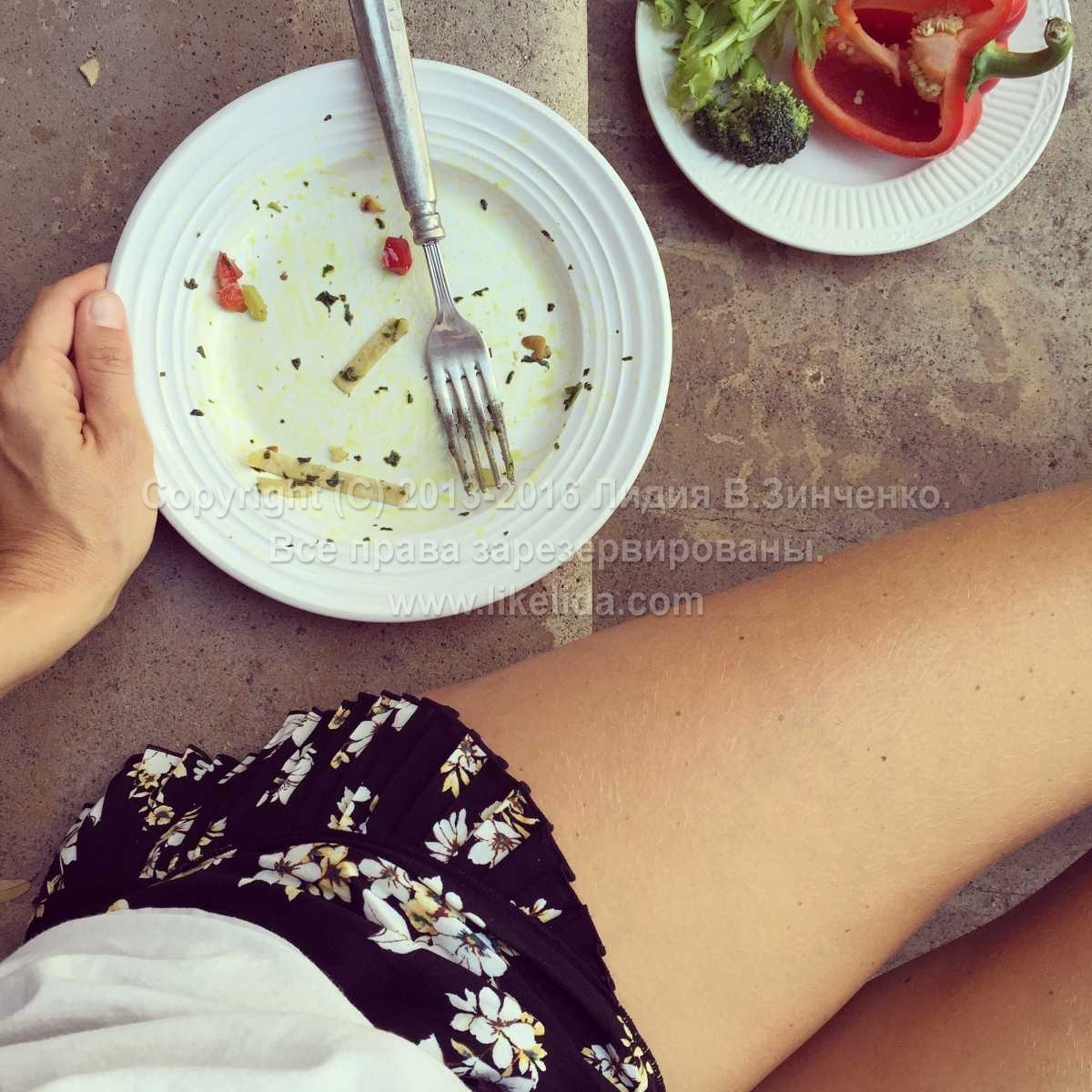 Let's go cooking!
Pasta fettuccine for 3 servings
12 shrimp + a bit of lemon juice
1.5 handfuls of spinach + 2 tbsp. of vegetable oil (I use canola oil)
1/4 of red pepper
1 stick of celery
1 tbsp. of basil (I use frozen)
2 cloves of garlic
Vegetable oil for frying
Salt to taste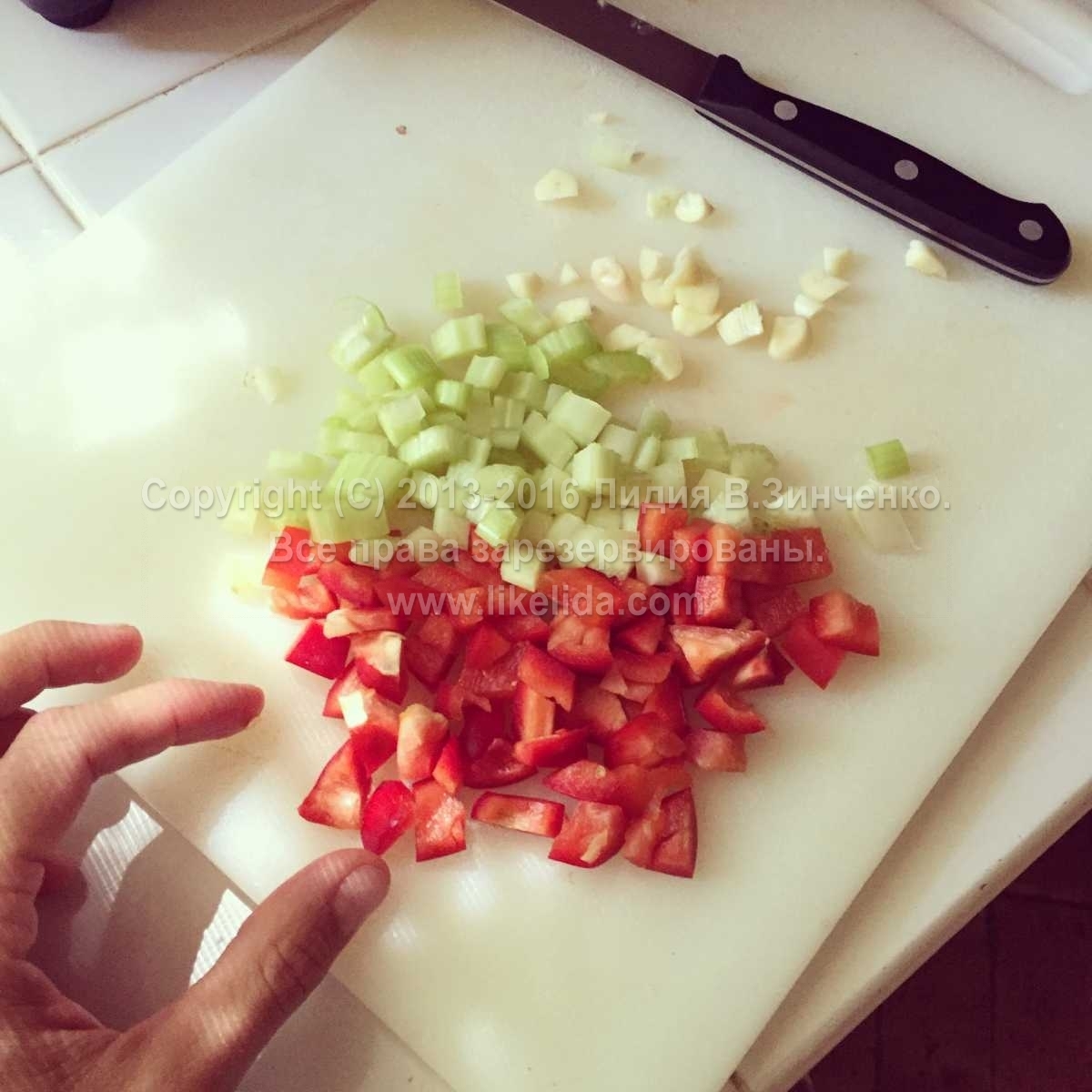 Finely chop all the vegetables and garlic.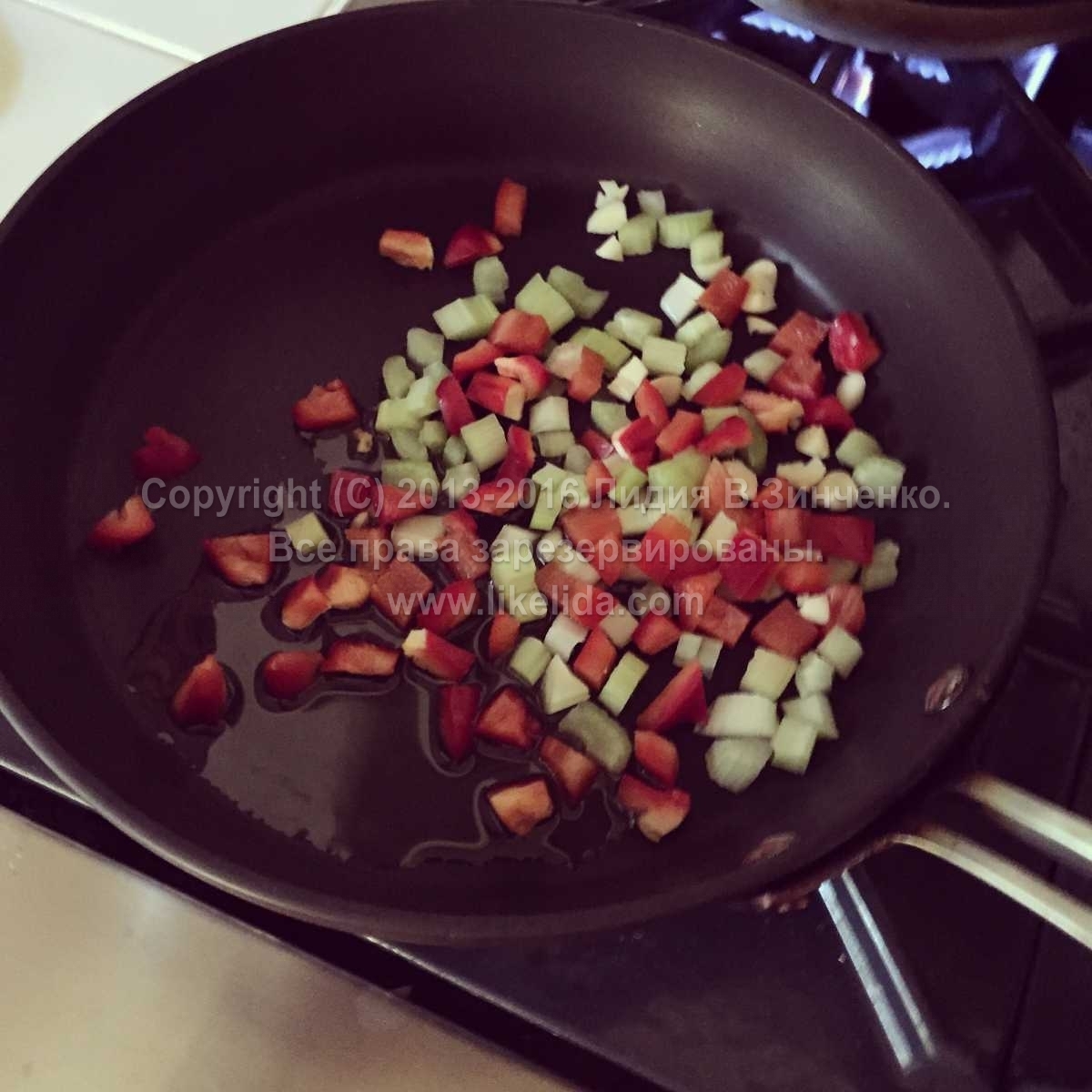 Fry the vegetables in vegetable oil.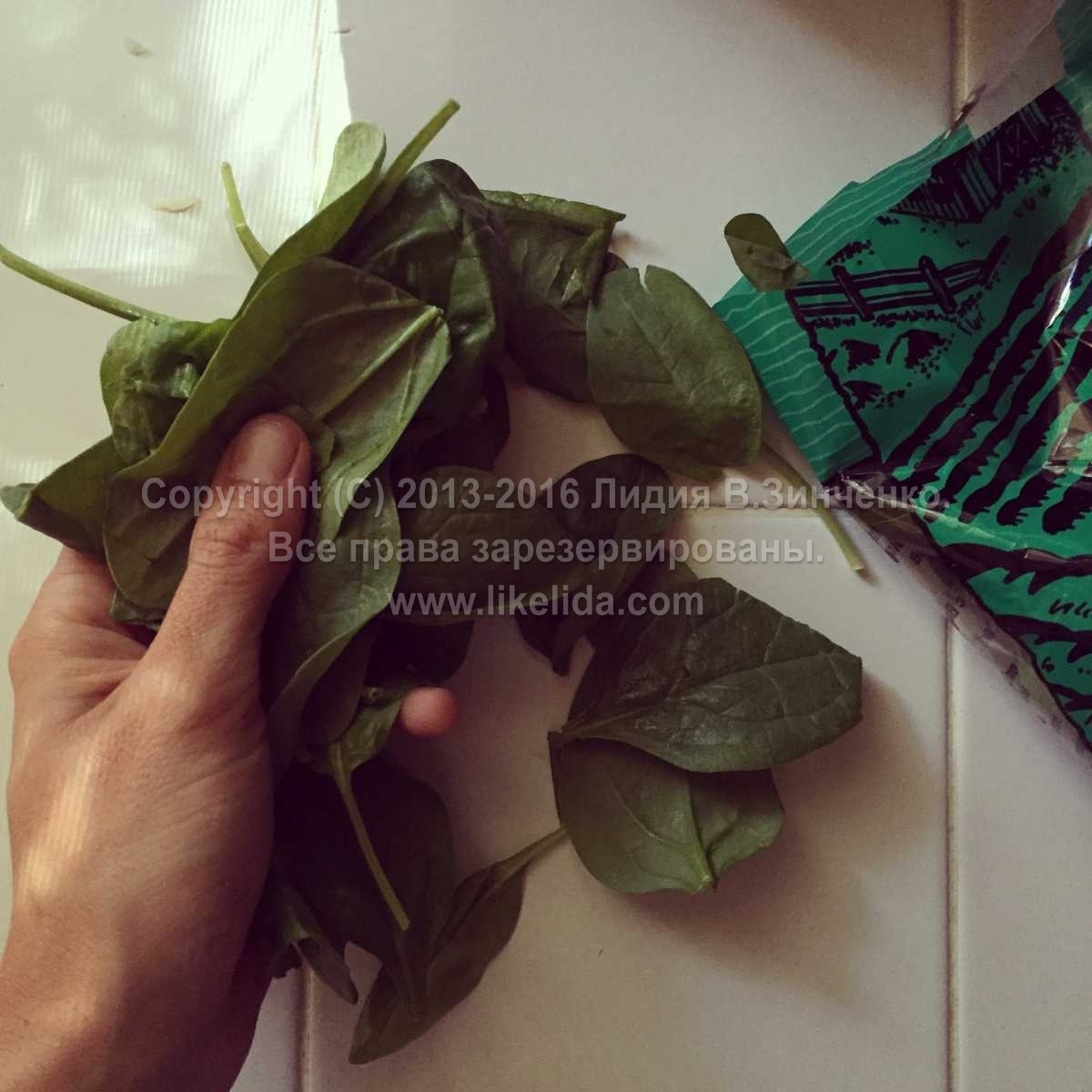 Mix the spinach and oil in the blender until smooth. If you already have chopped frozen spinach, you can use it and omit the chopping stage.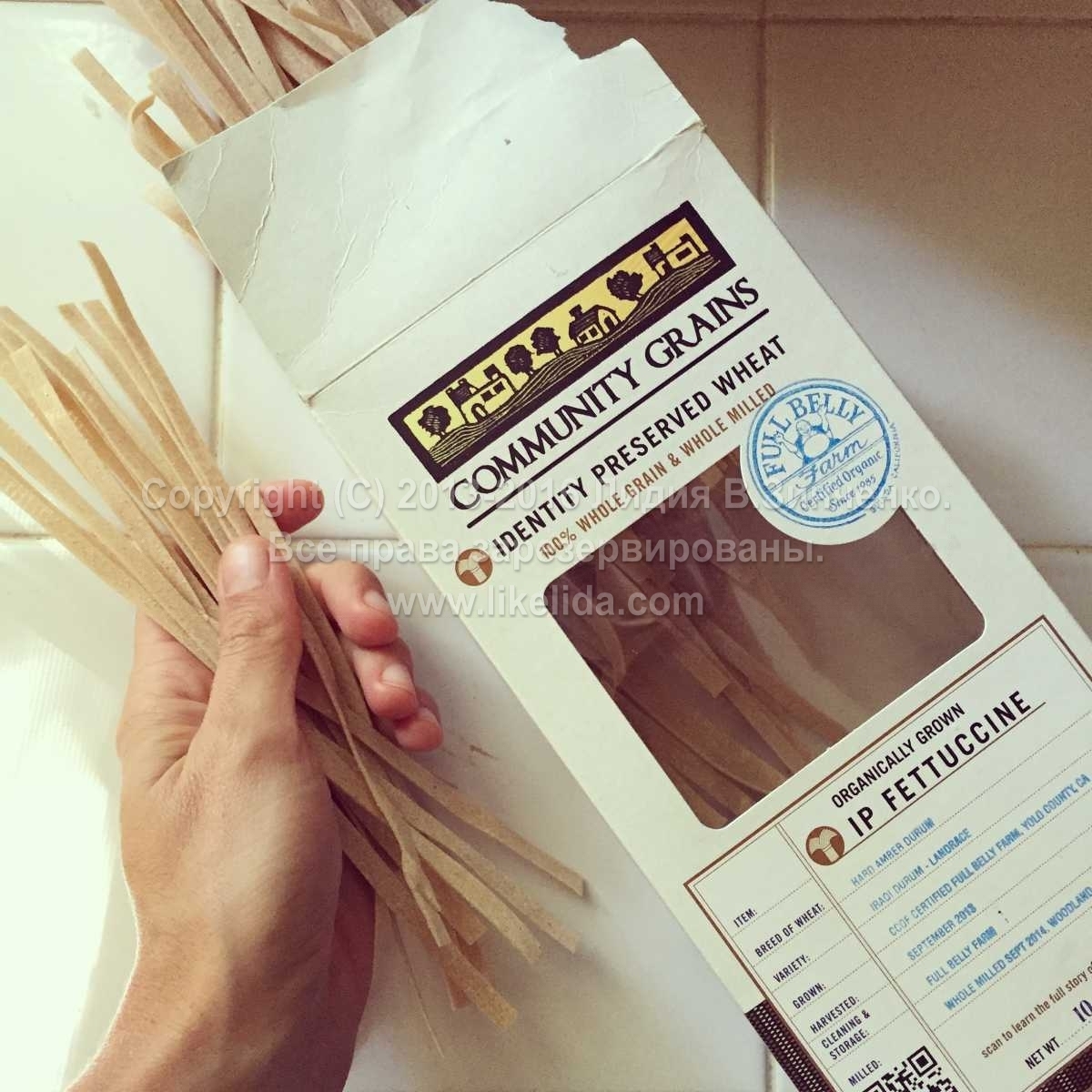 Boil the pasta. It seems to me that fetuchini is best for this dish, but you can use spaghetti or even penne.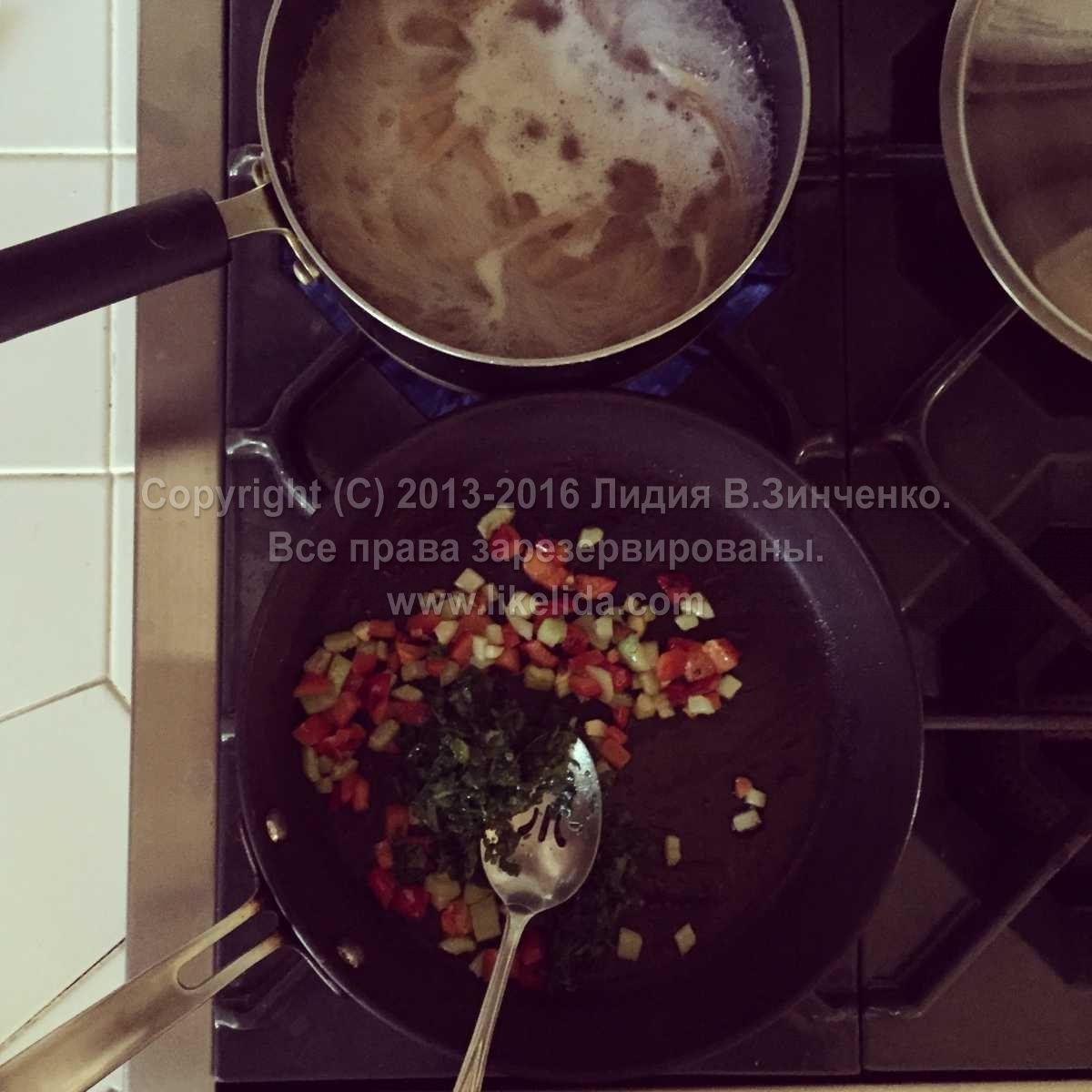 Add the spinach to the vegetables and stew a little. Time to add the basil. I use frozen, but fresh is ok too.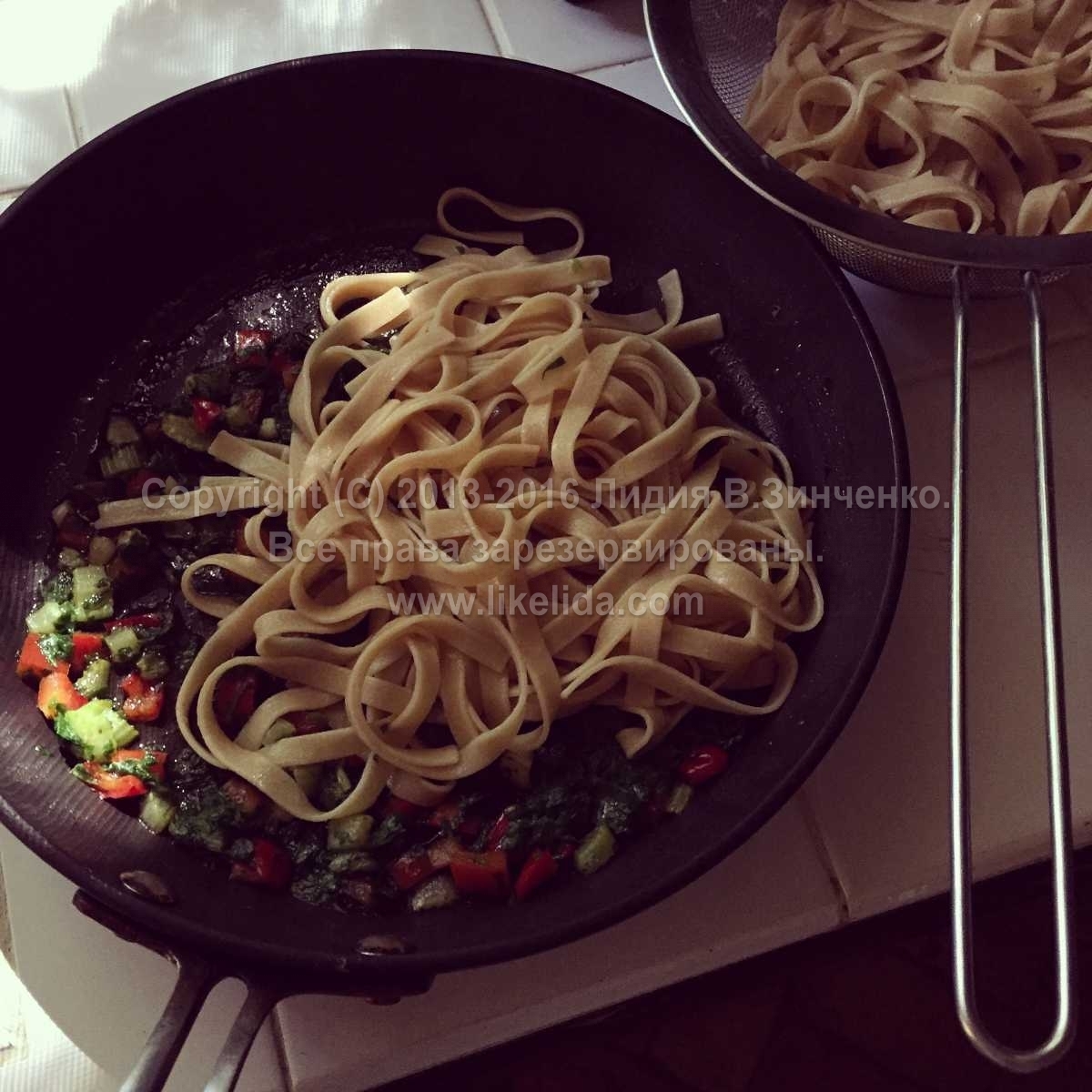 Add the boiled pasta to the vegetable composition.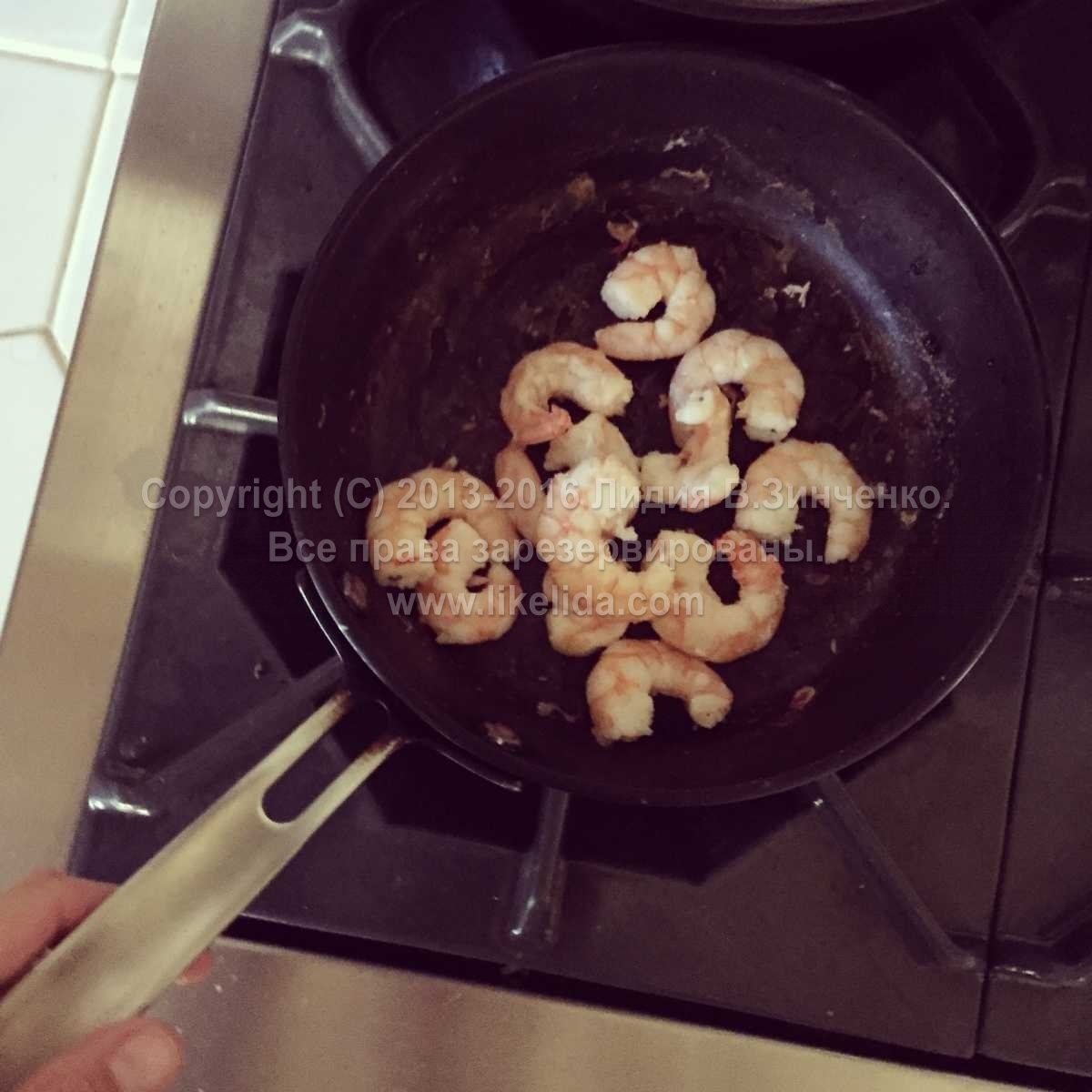 Fry the shrimp and lemon sauce and add to the pasta.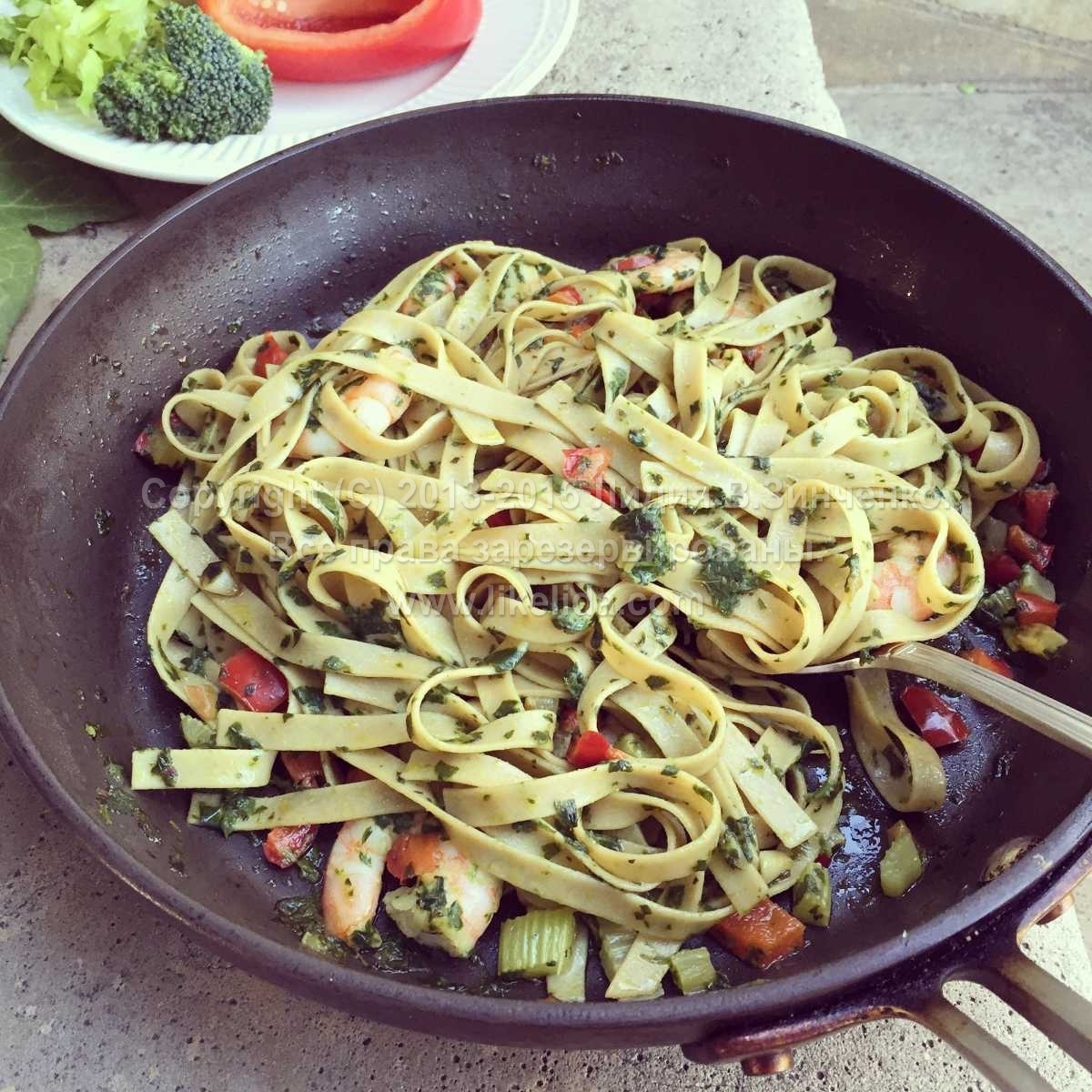 Stir! Done!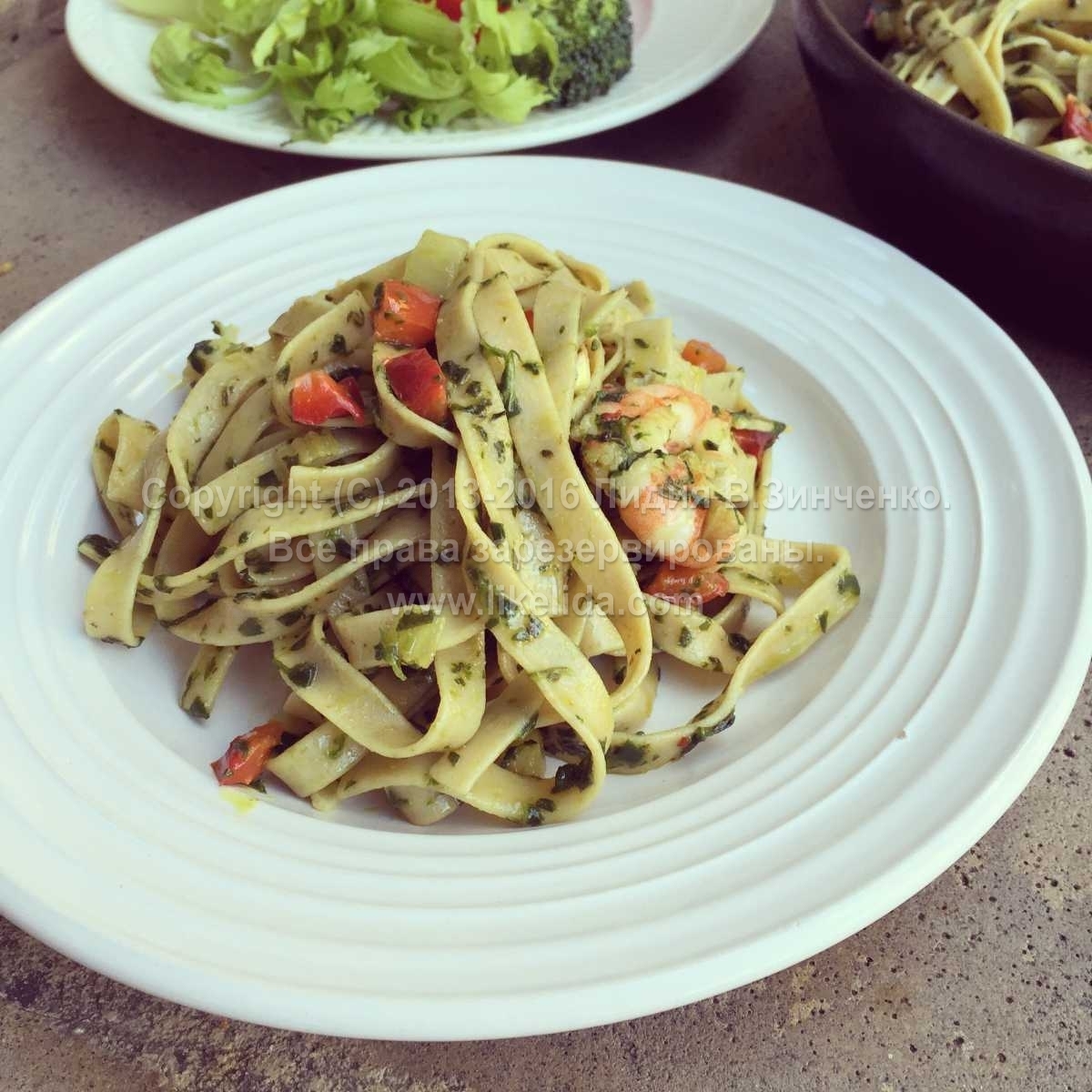 Delicious! A wonderful aroma for the whole house!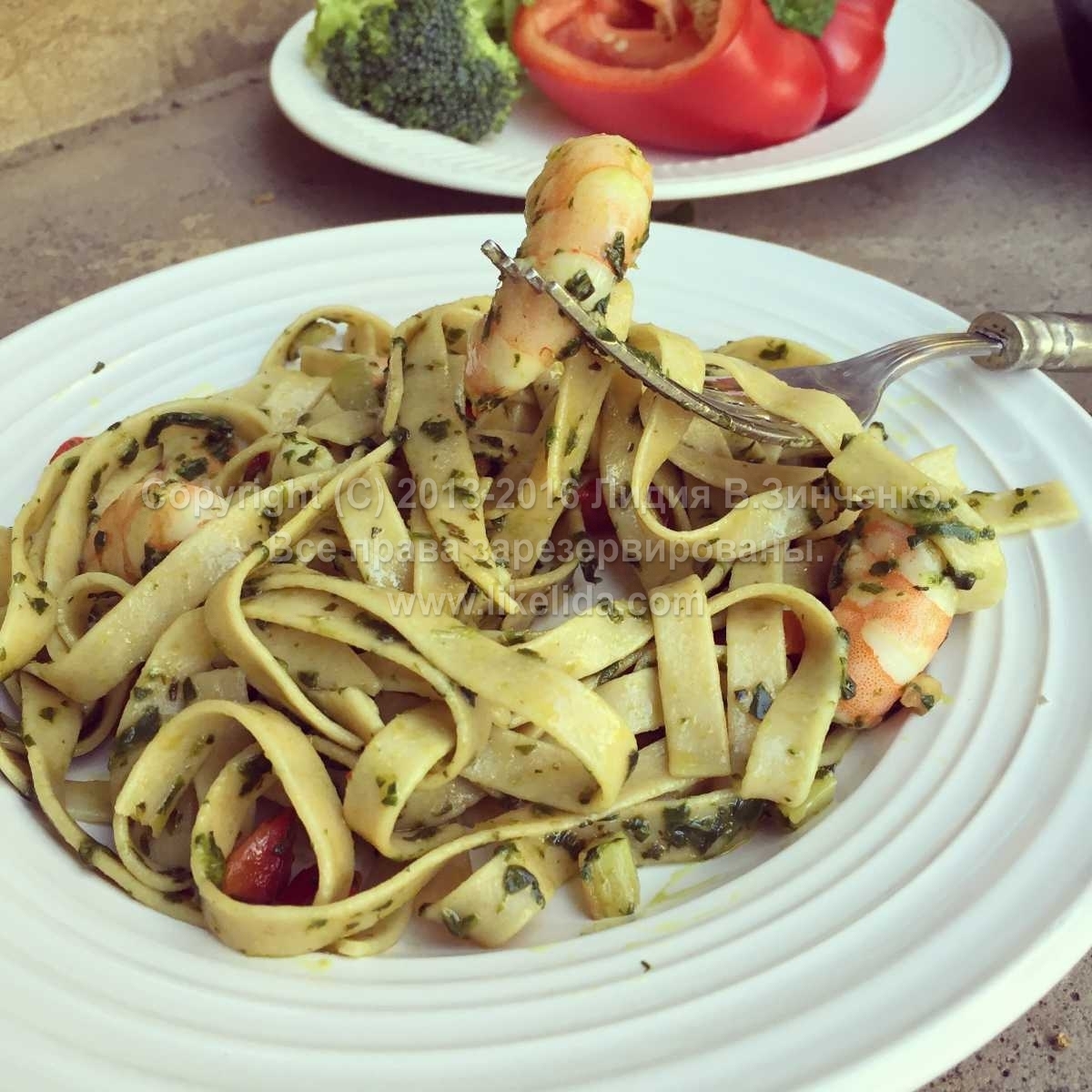 Bon appetit!