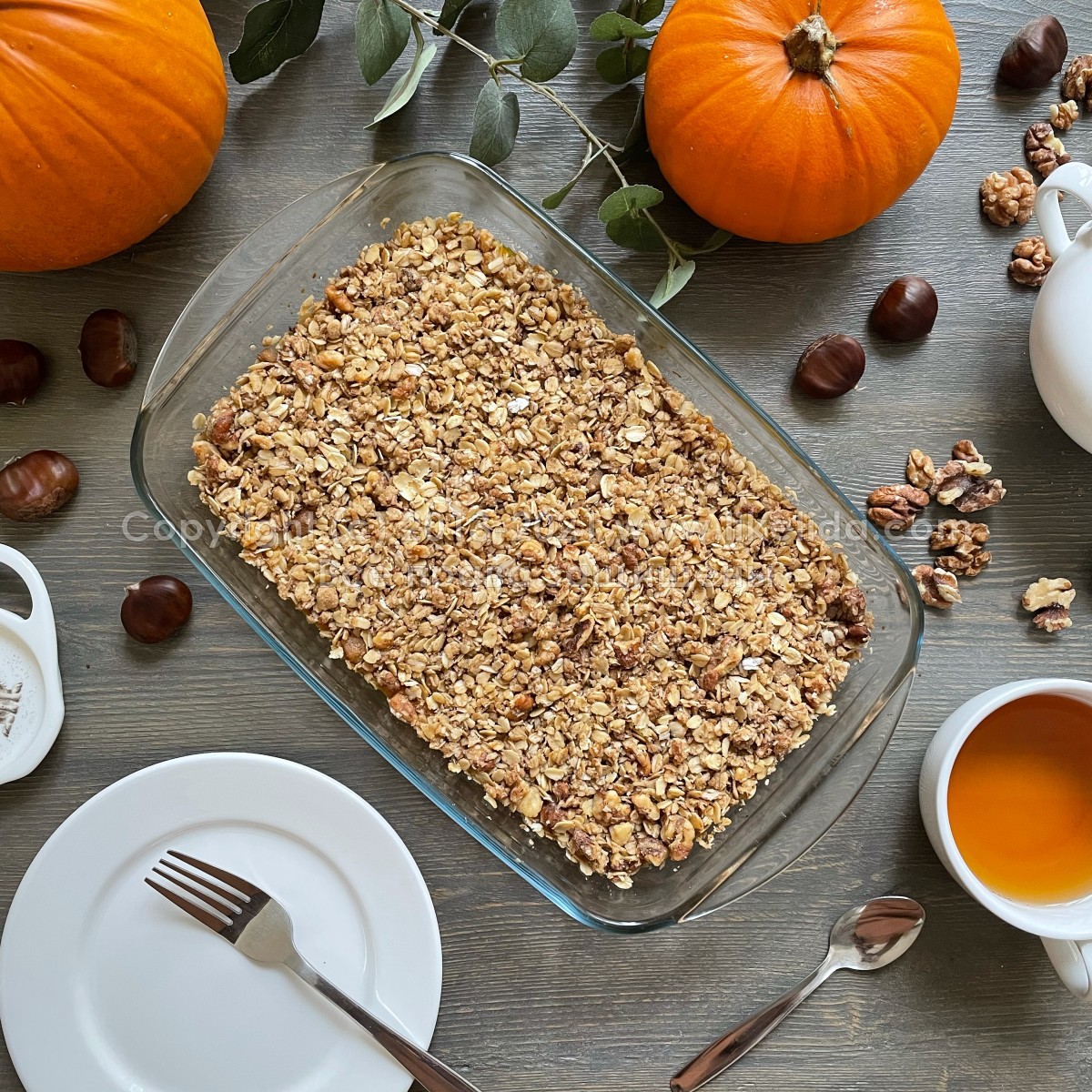 Pumpkin can be considered a universal symbol of the autumn season and when the falling leaves are on the calendar, it's time to make something with pumpkin.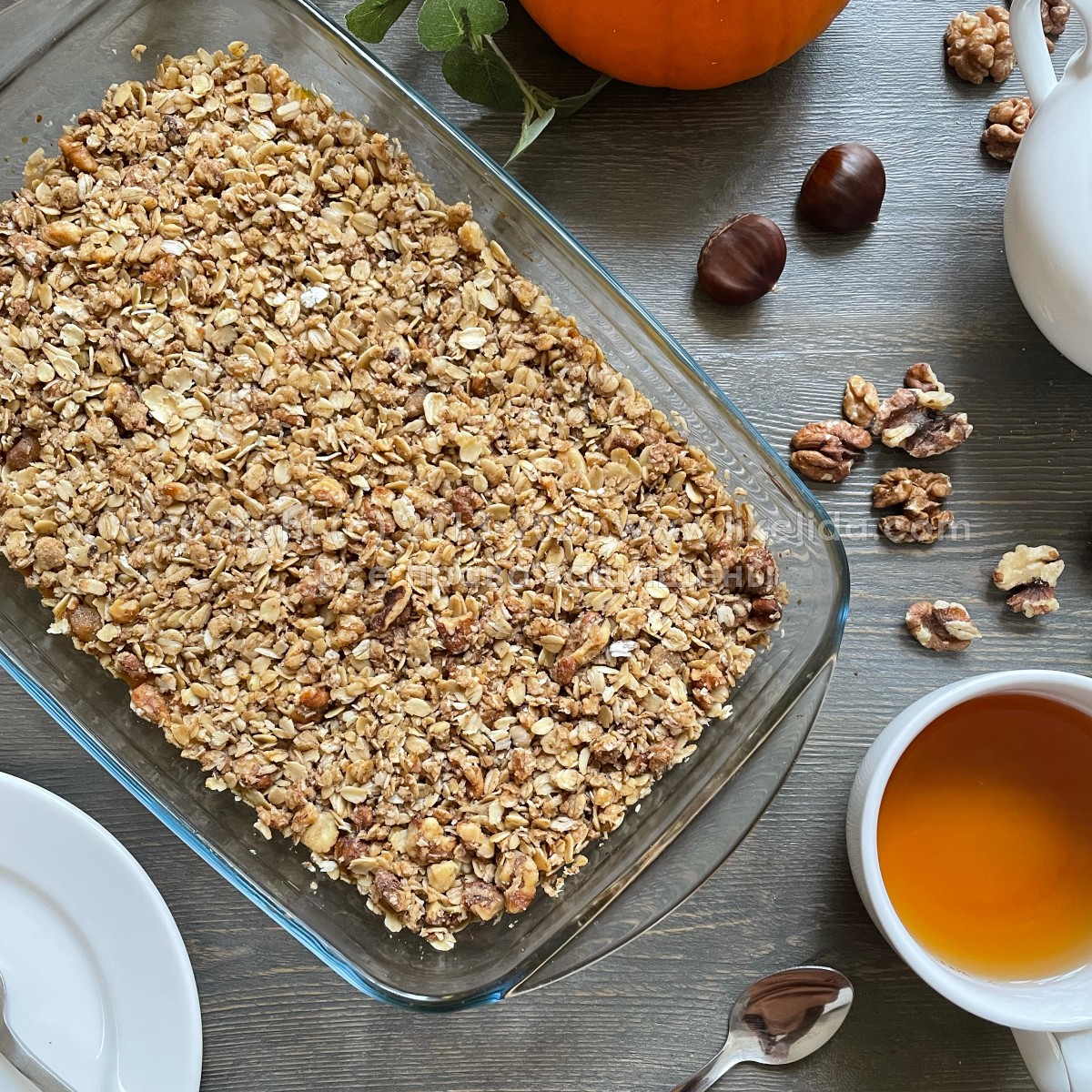 Whether you have some pumpkin leftovers from your Halloween pumpkin carvings or bumped into some amazing pumpkin in your local grocery store, it's time to work on what we can make with pumpkin this season.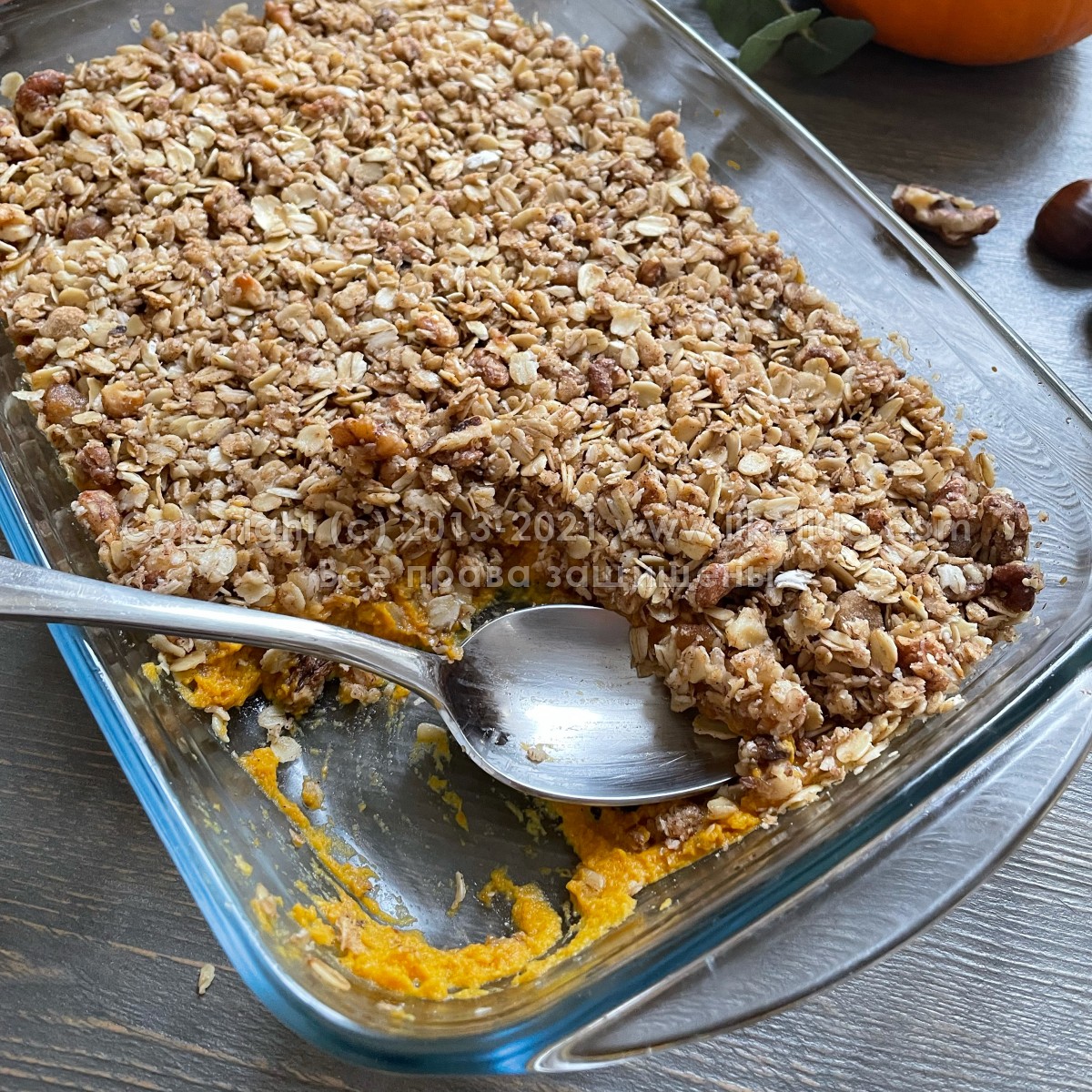 I decided to go the sweet way and make an easy and delicious pumpkin crumble.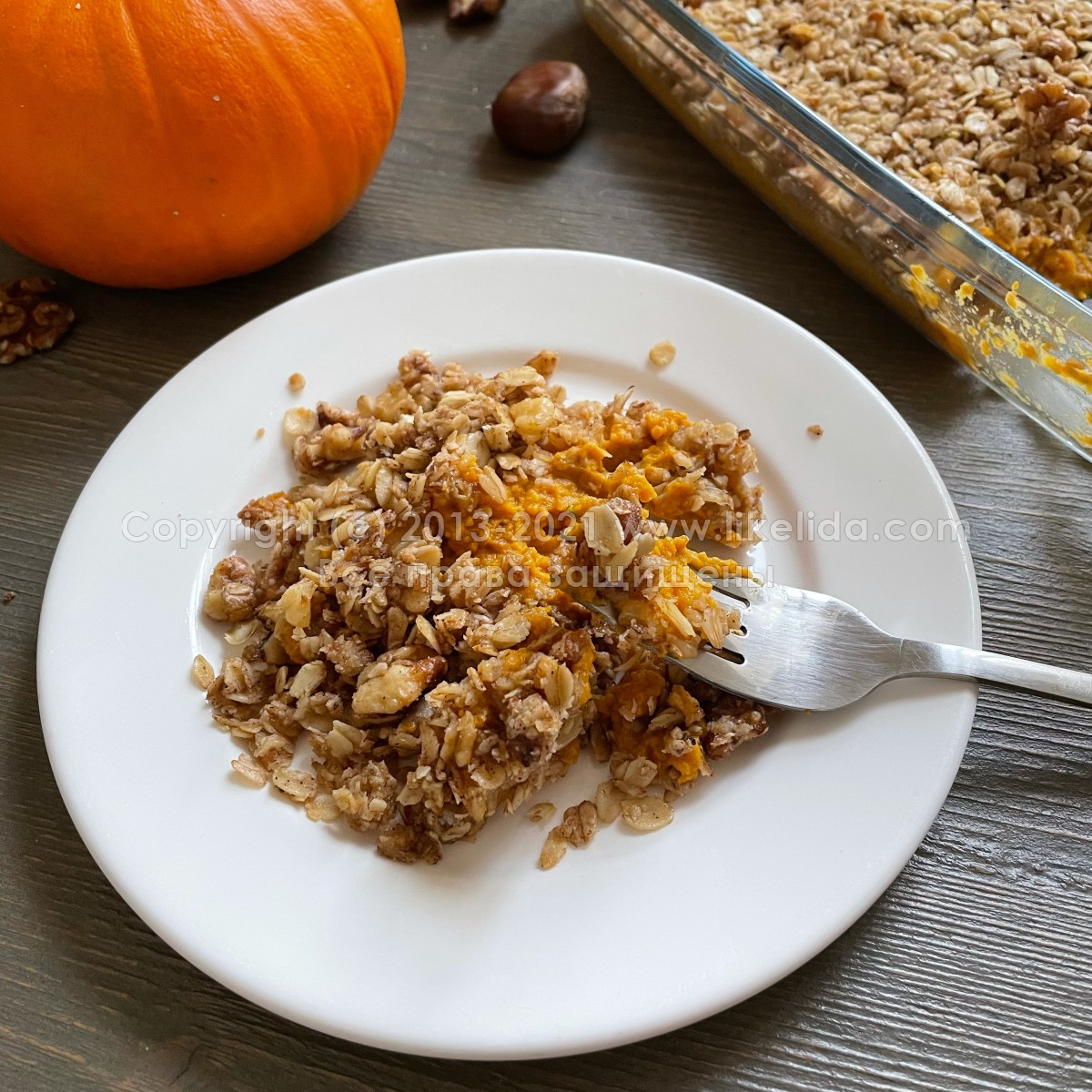 I don't use any flour, eggs, it's only slightly sweet and super easy to make.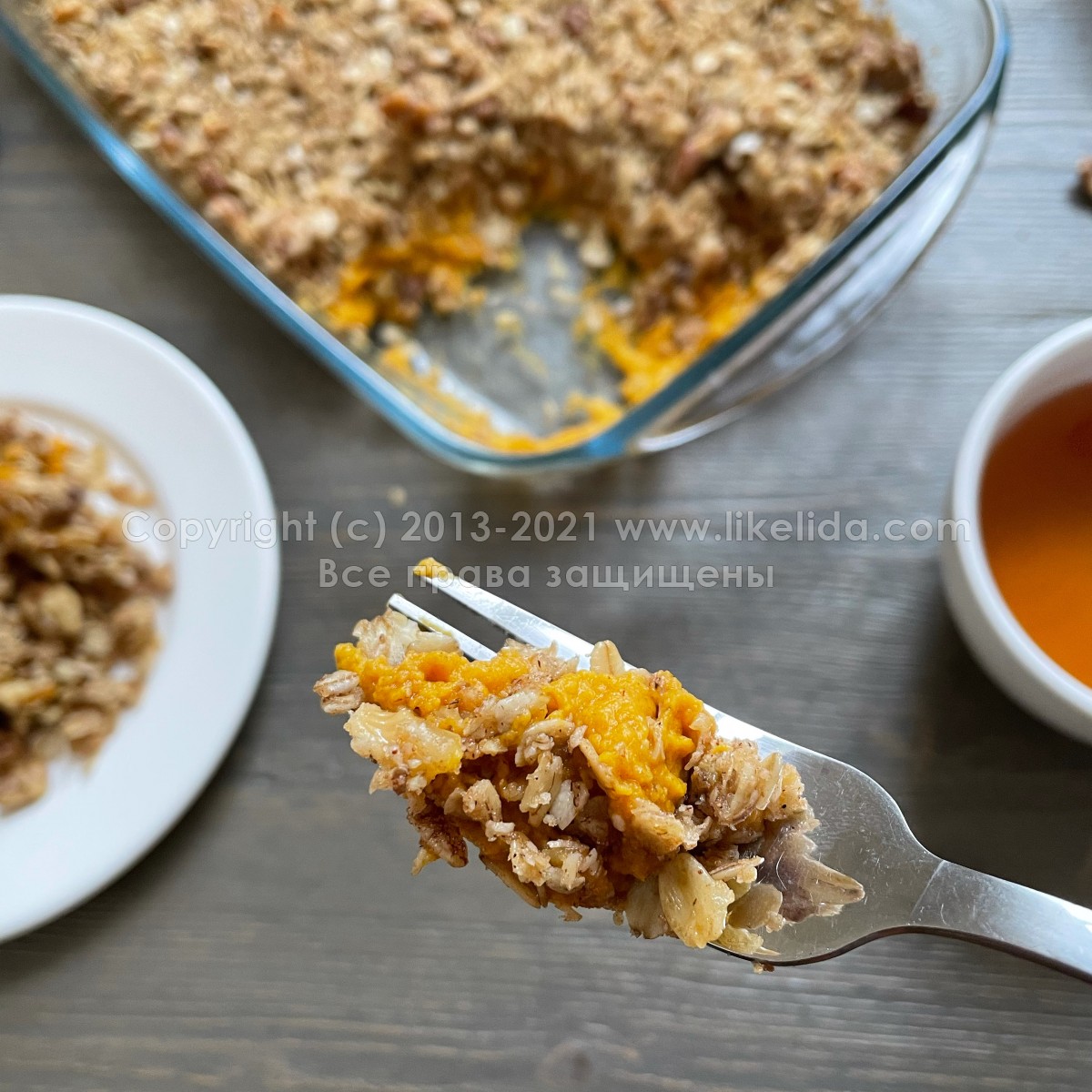 You are more then welcome to add some ice cream to enjoy it more, but I prefer to eat it like it is and at room temperature.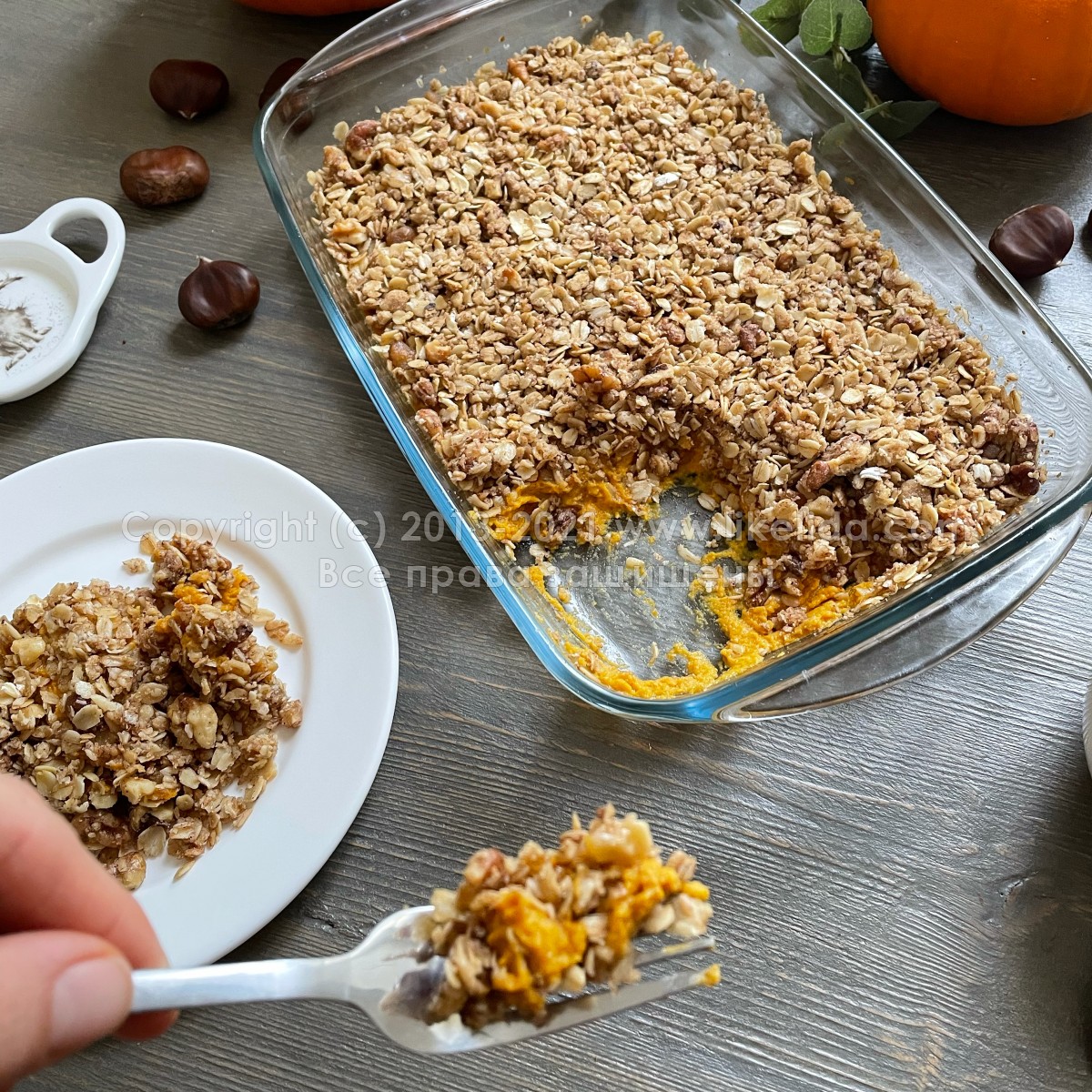 Delicious and nutritious! Ready?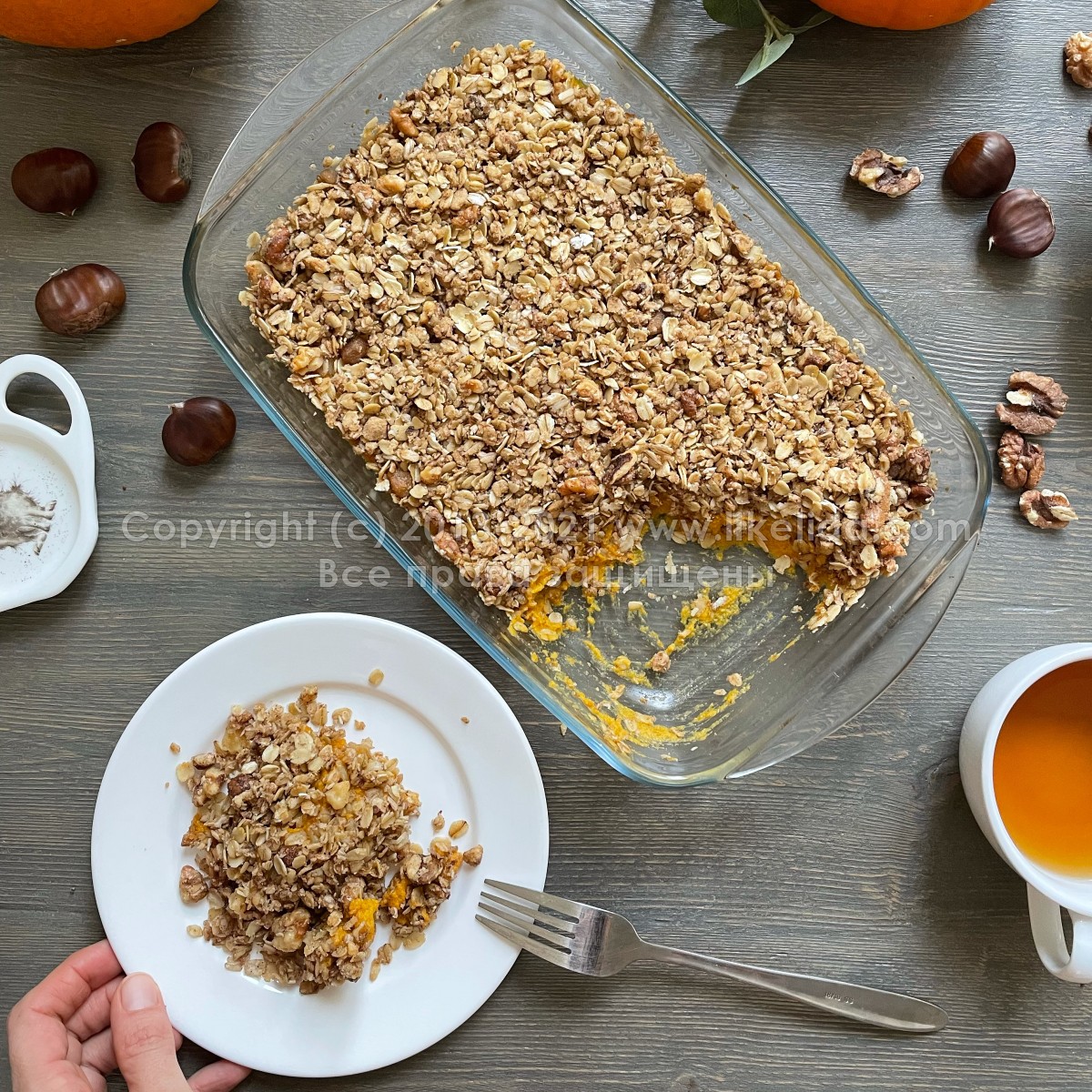 Let's go cooking!
We will need:
For the filling
450-500 g. of pumpkin puree
3 table spoon of pine nuts
1/2 cup of plant-based milk
3 large and soft dates
2 table spoons of maple syrup
For the top part
1.1/2 cup of gluten-free oats
2 table spoons of coconut oil
1/2 cup of walnuts
2 table spoons of brown sugar
Cinnamon to taste
Coconut oil (for the pan)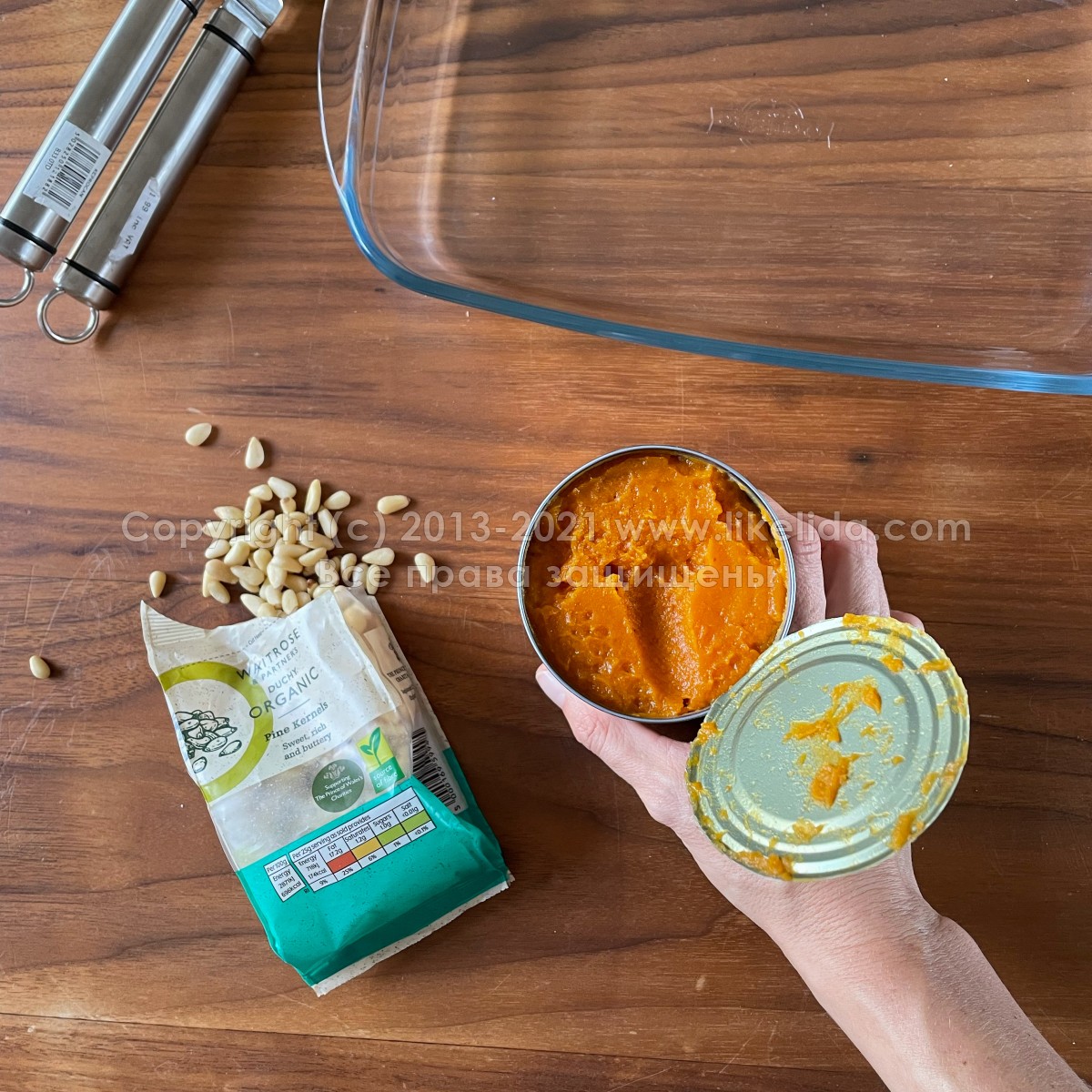 You can bake your raw pumpkin and then puree it.
I decided to use the canned one - it's time-saving and easy.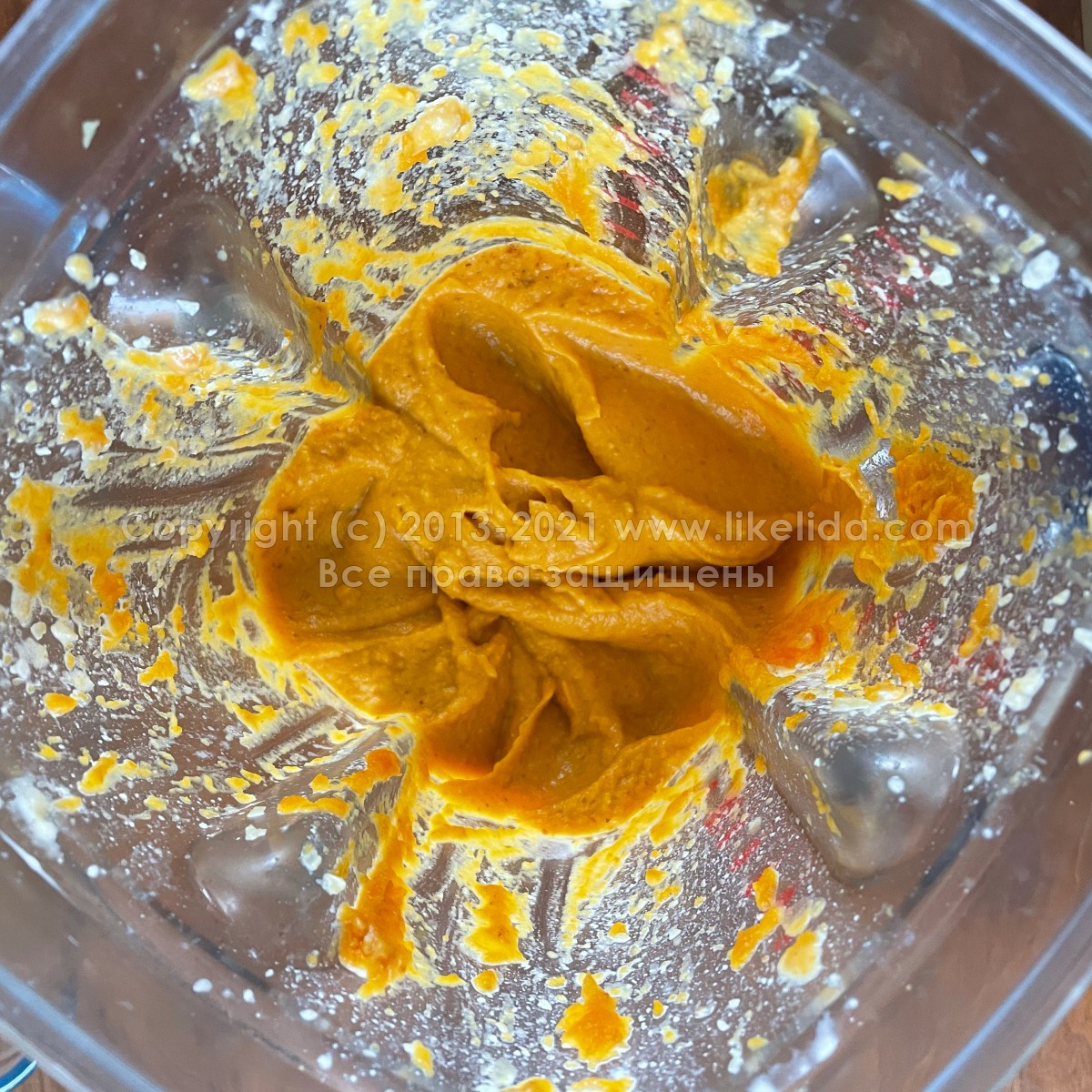 Blend the puree, pine nuts, dates, add syrup.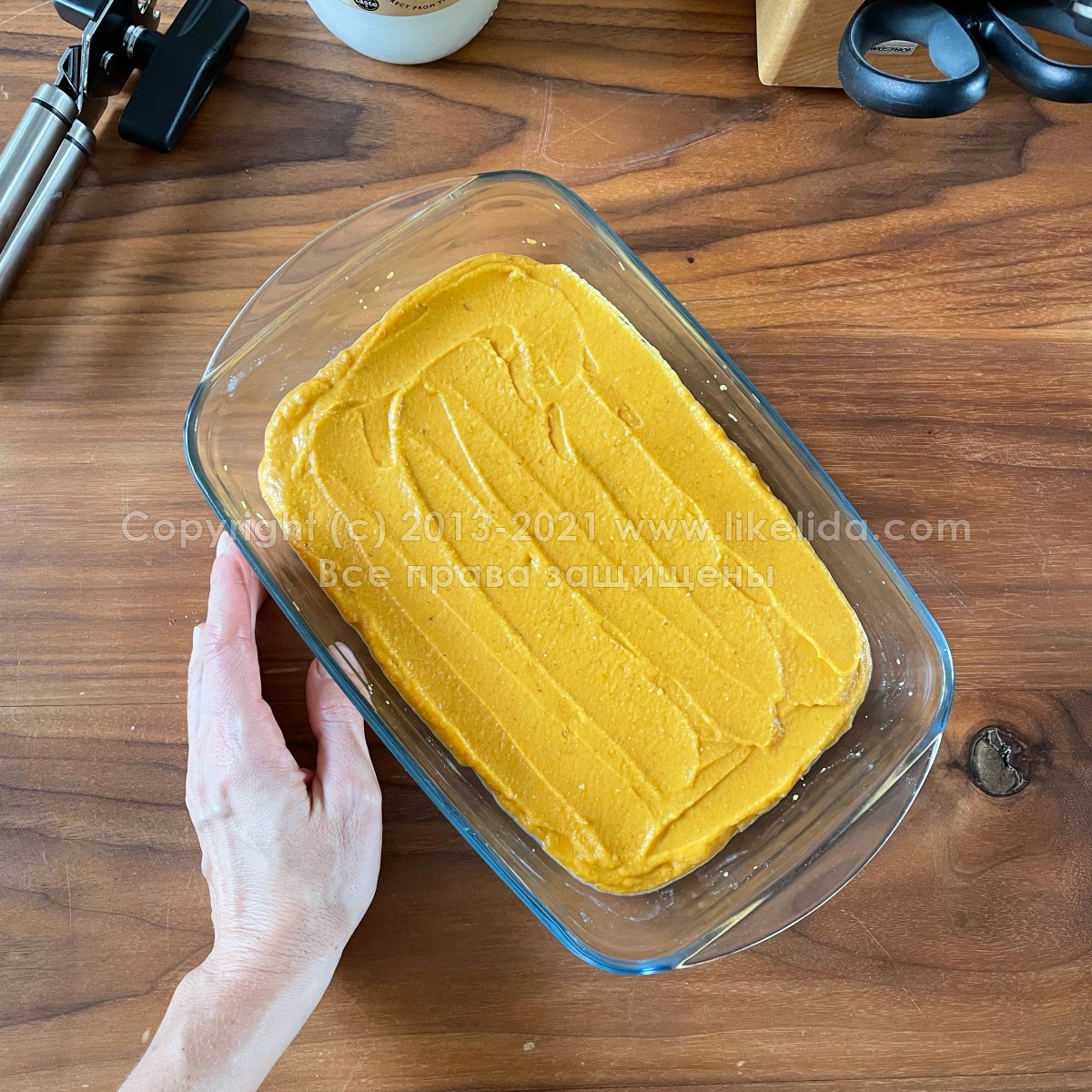 Oil the pan and pour the filling in.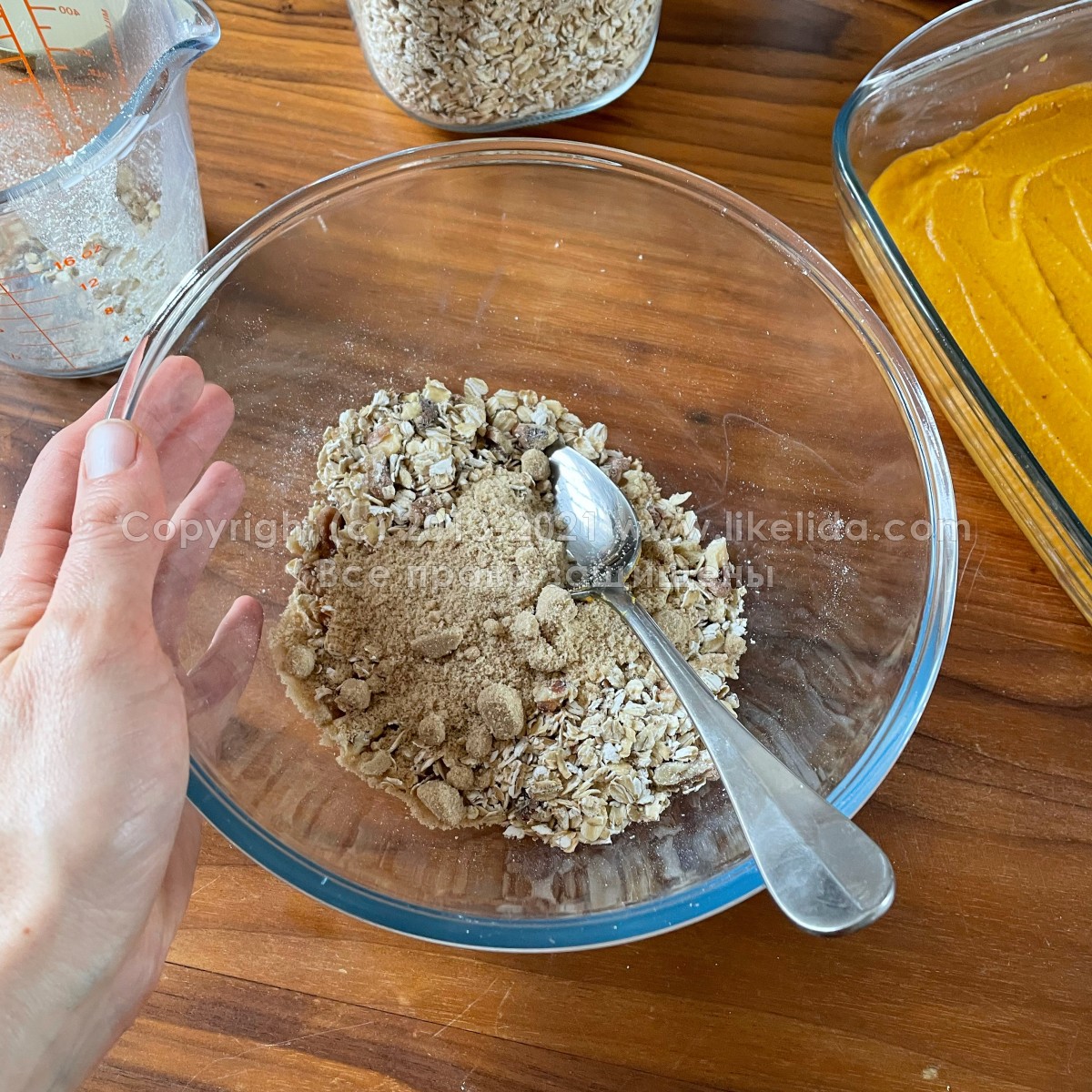 Combine together oats, sugar, walnuts.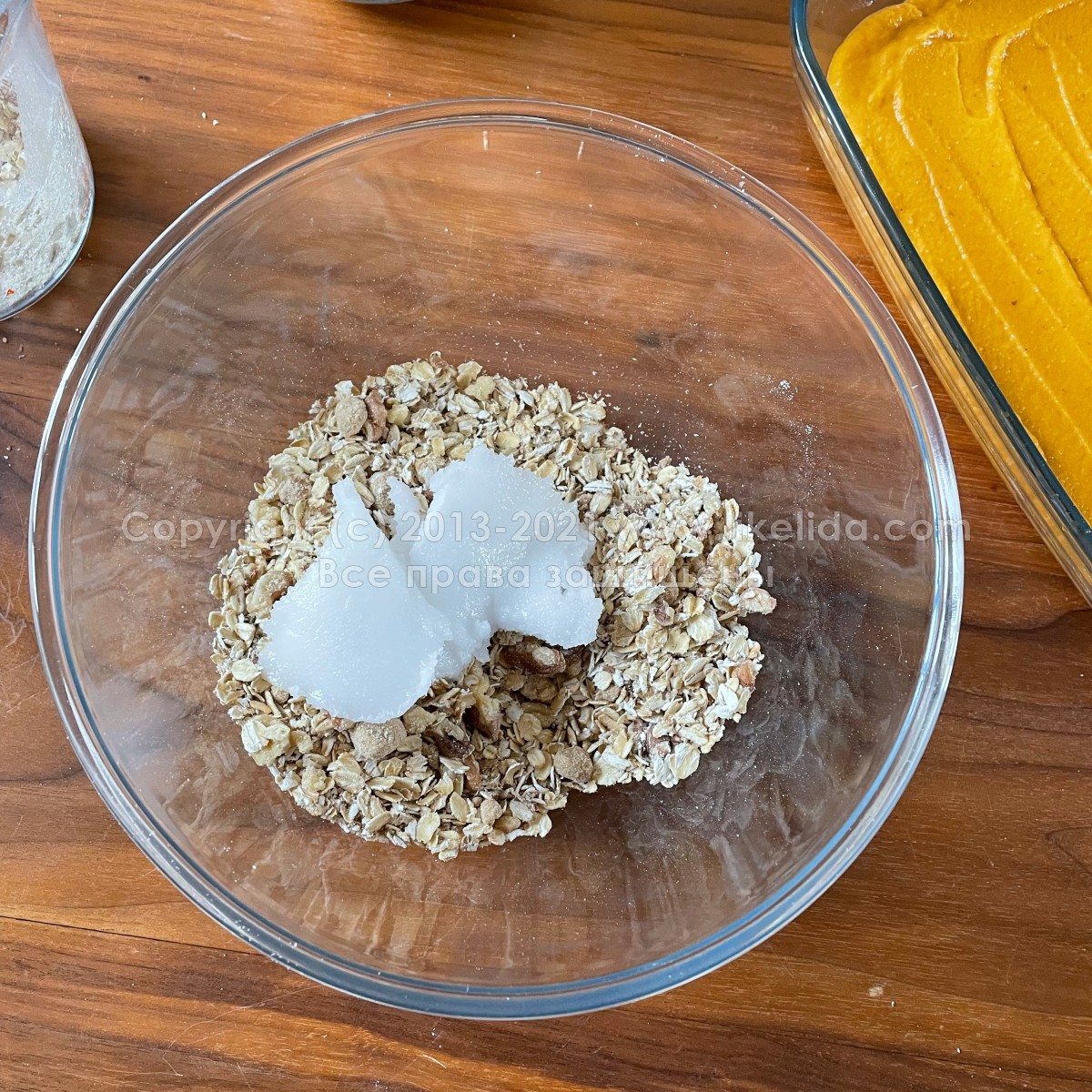 Add oil.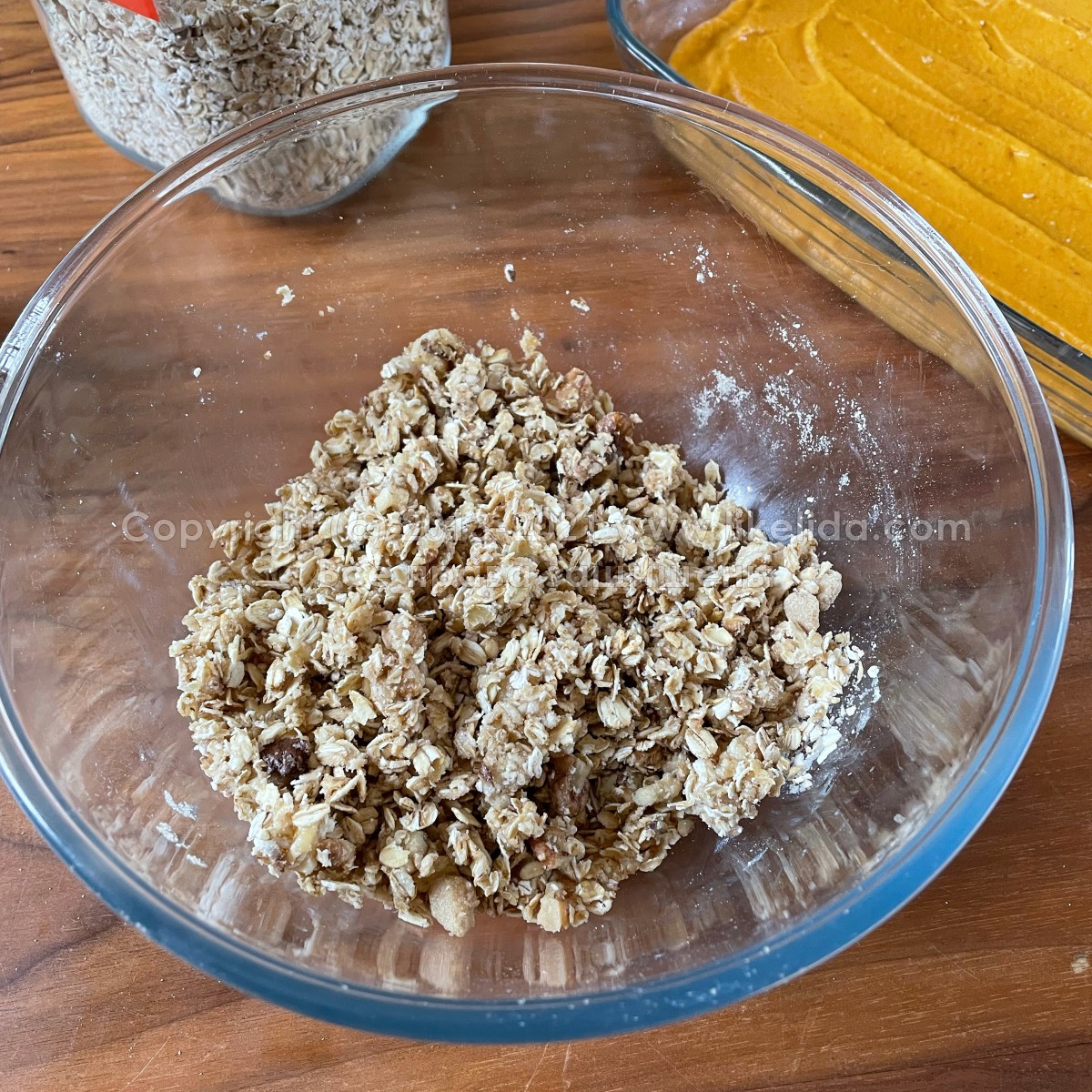 Mix well.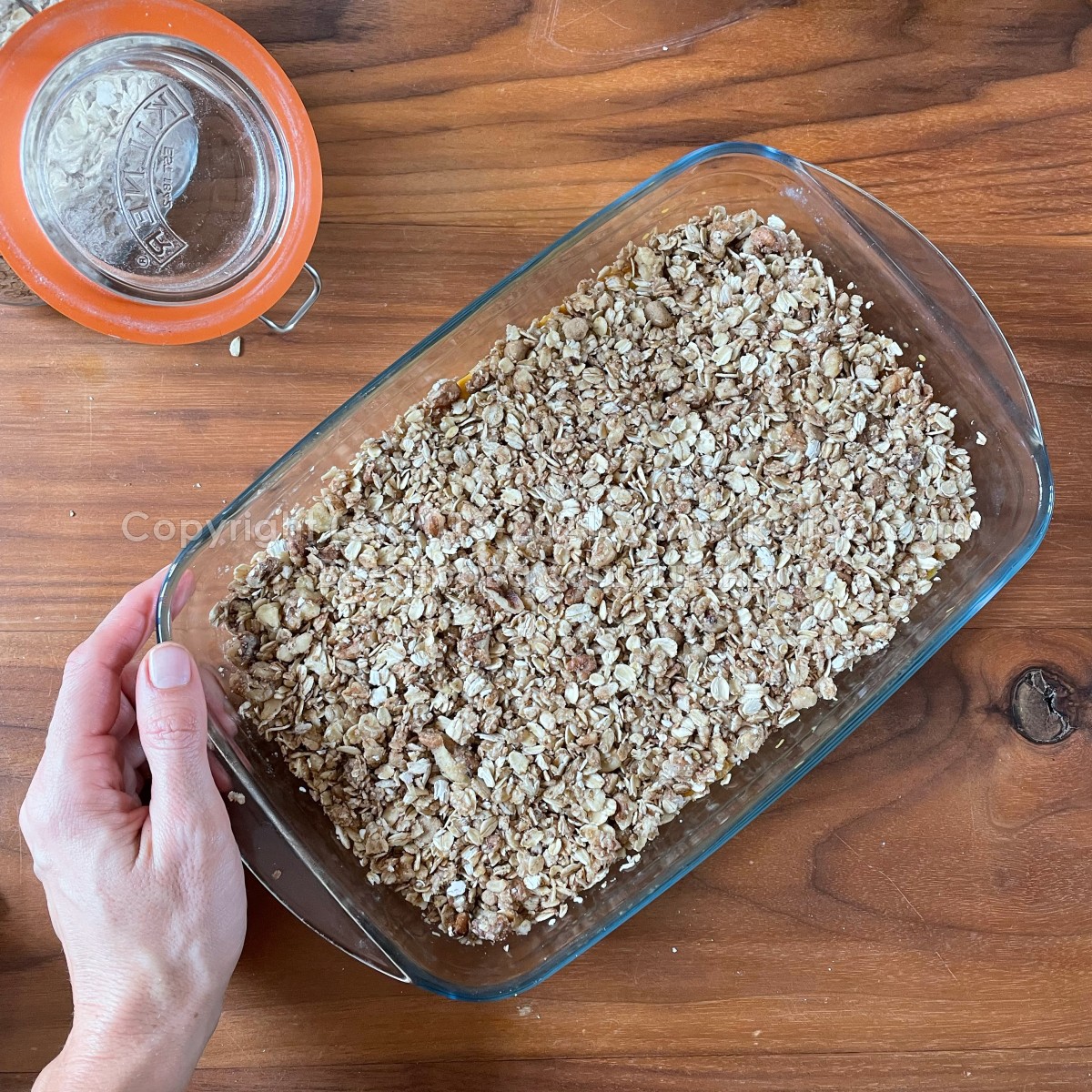 Cover with it our previously prepared pan with pumpkin.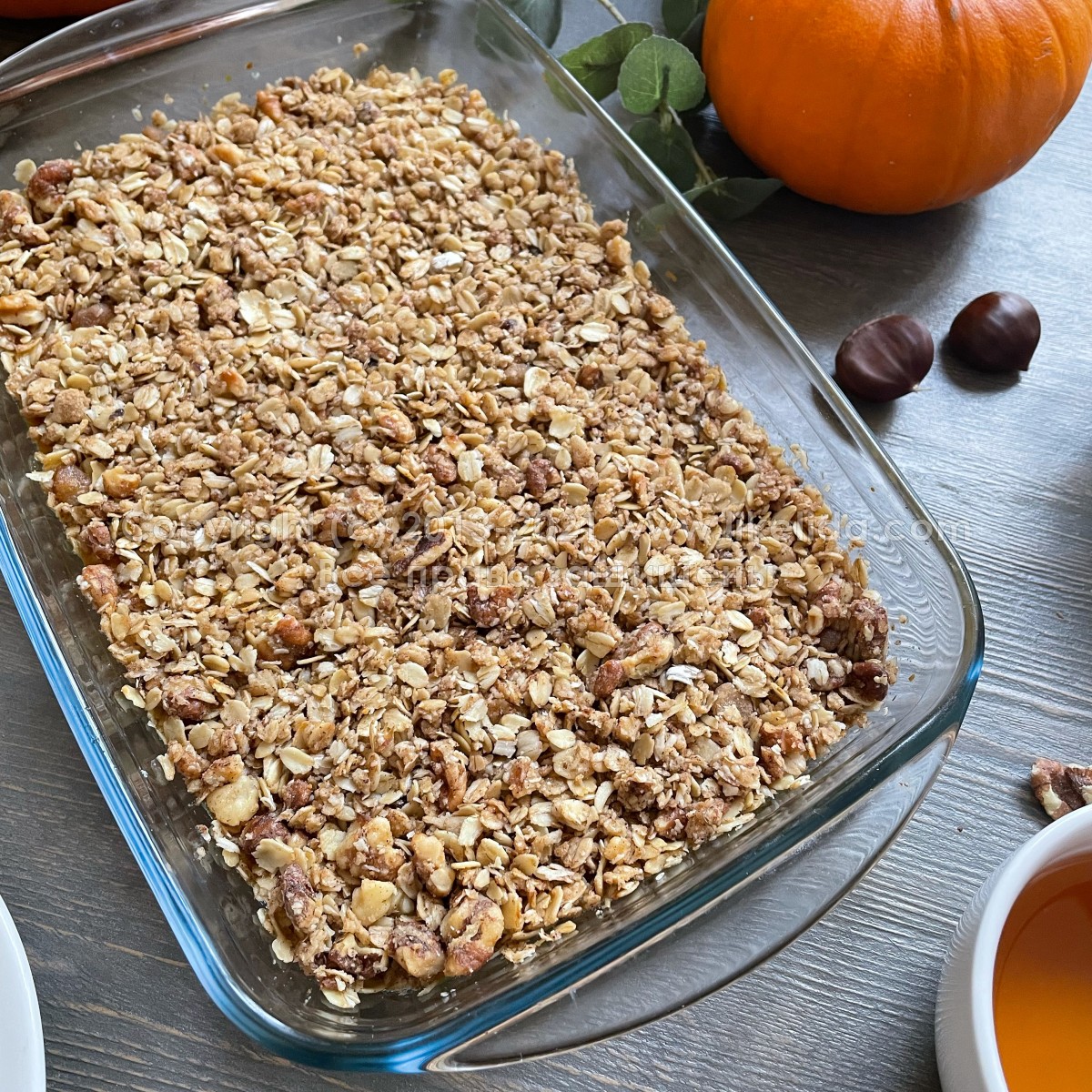 Bake at 160C/320F for about 25 min.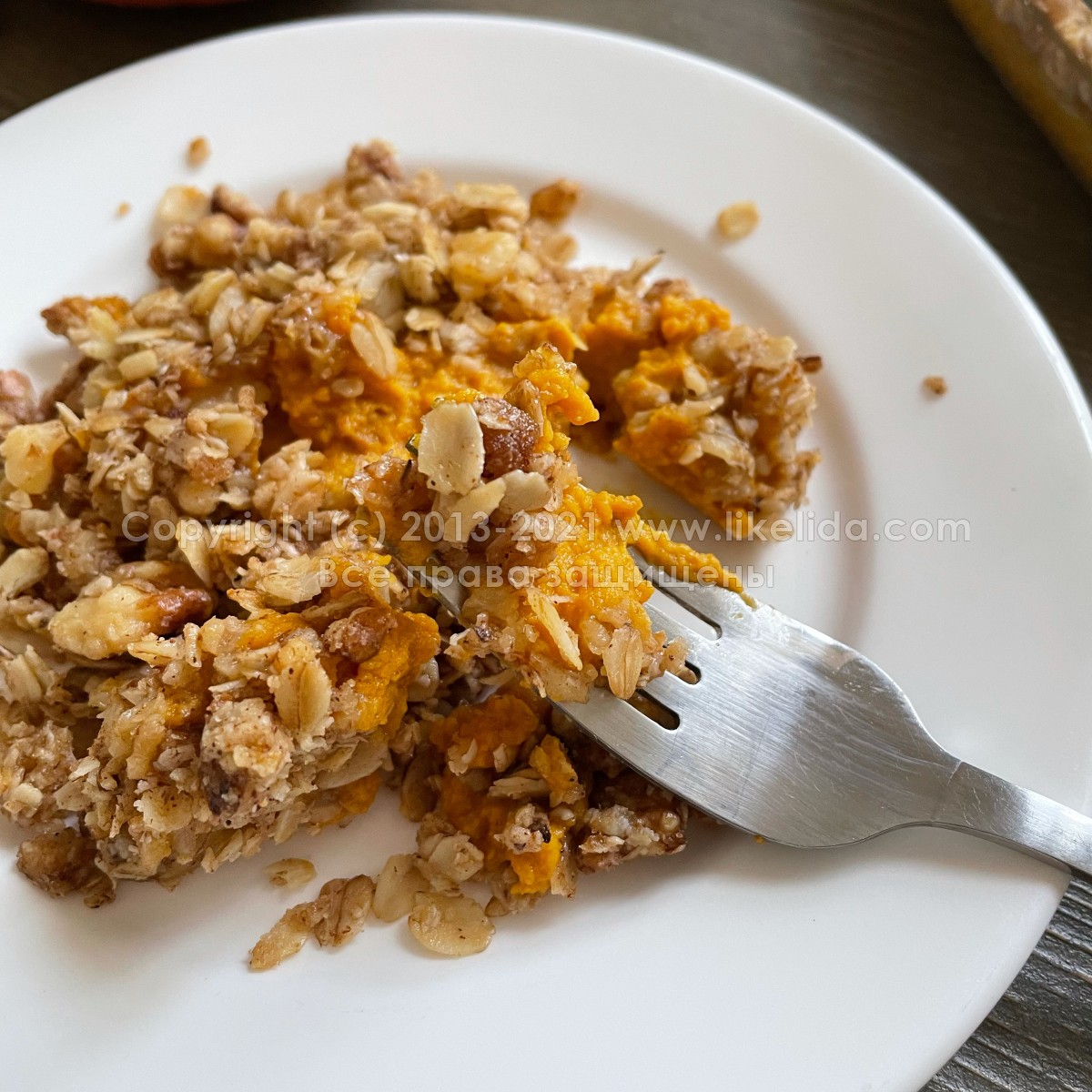 Cool it down a little. Serve! Enjoy!