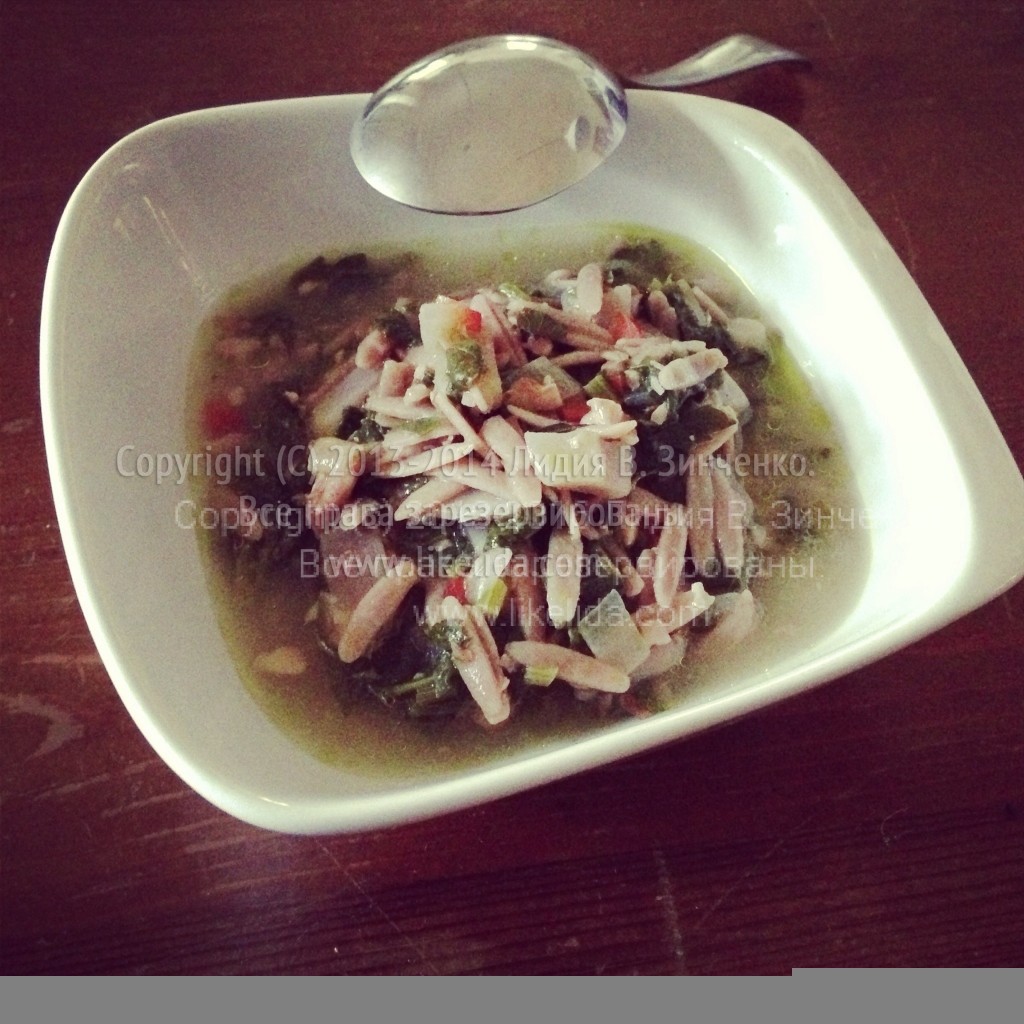 This wonderful thick soup which I want to show you today is made with orzo pasta or, as it is also called, rizoni. It looks like rice, but it is cooked as quickly as ordinary pasta. Walnuts replace butter, so the soup is quite creamy and satiating. My husband really liked it, and if he is happy, then I'm even happier! Ready? Set? Let's go cooking.
We will need (6 servings)
4 tbsp. of olive oil
1/4 onion
2 cloves of garlic
70 g of walnuts
50 g of orzo pasta + 500 ml of water
1/2 tsp of lemon juice
6 tbsp. of fresh parsley
1 large handful of fresh spinach
1 large potato
1/4 red sweet pepper
1 tbsp. of parmesan cheese
250 ml of water
Salt and black pepper
Pour oil in a saucepan. Finely cut the garlic, onions and walnuts.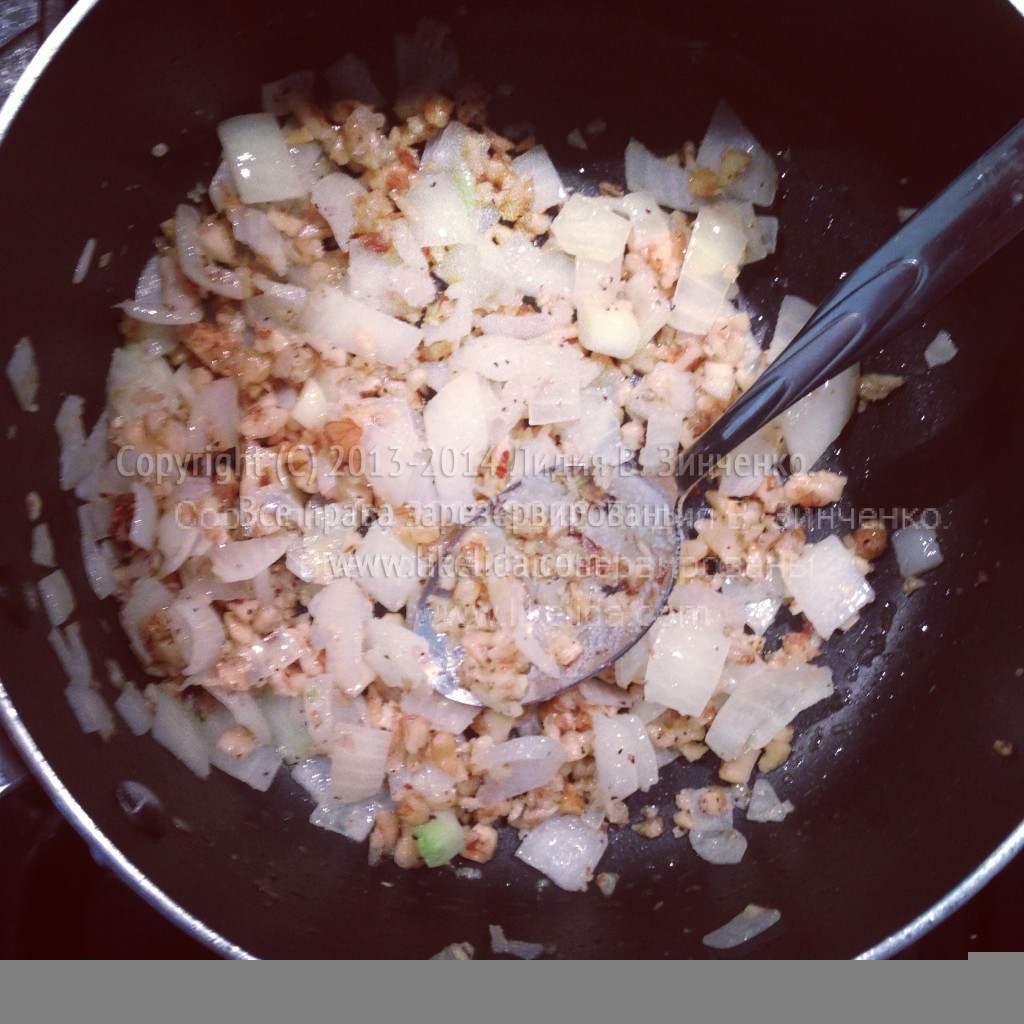 Put everything in a saucepan and fry over low heat.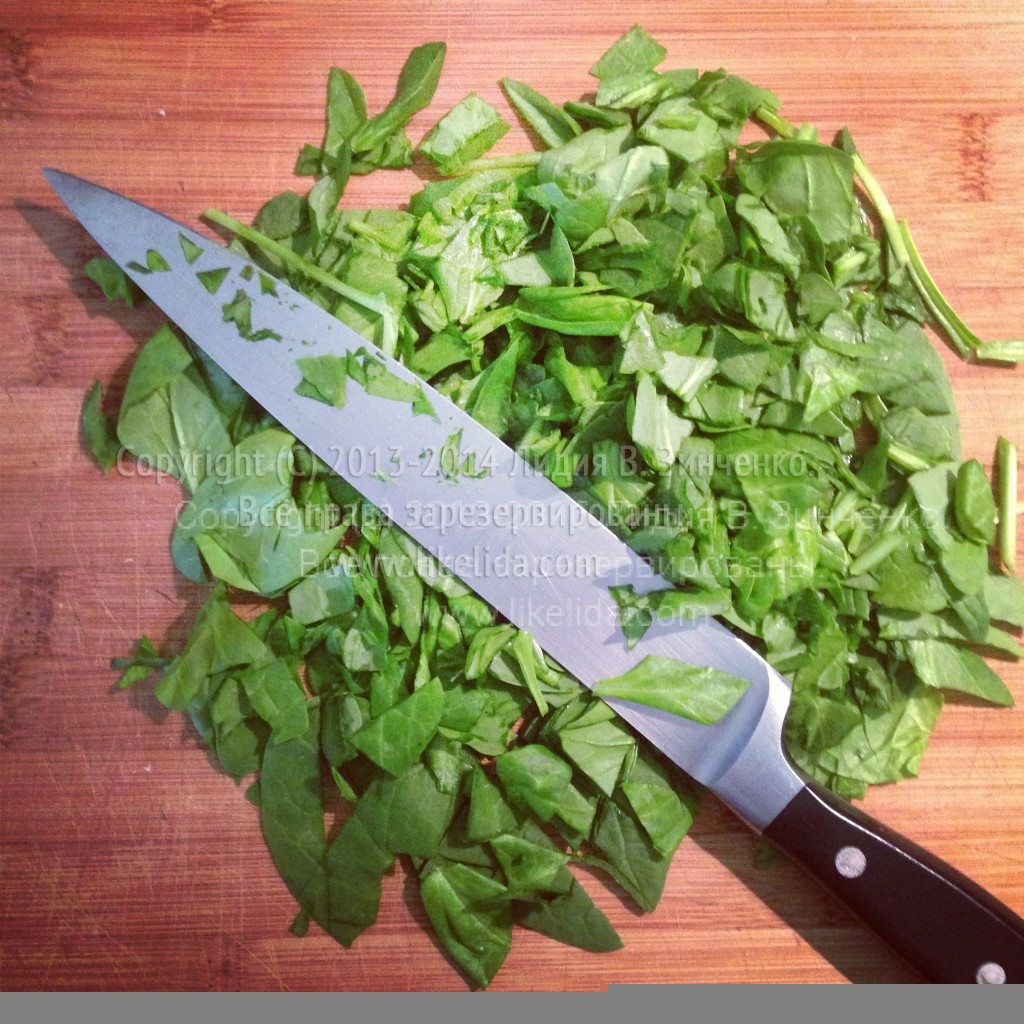 Cut the spinach and parsley and add to the nuts. Fry a little more and pour in 500 ml of water. Cut the potato finely and put it in the saucepan, add the pasta and boil until the potato is cooked.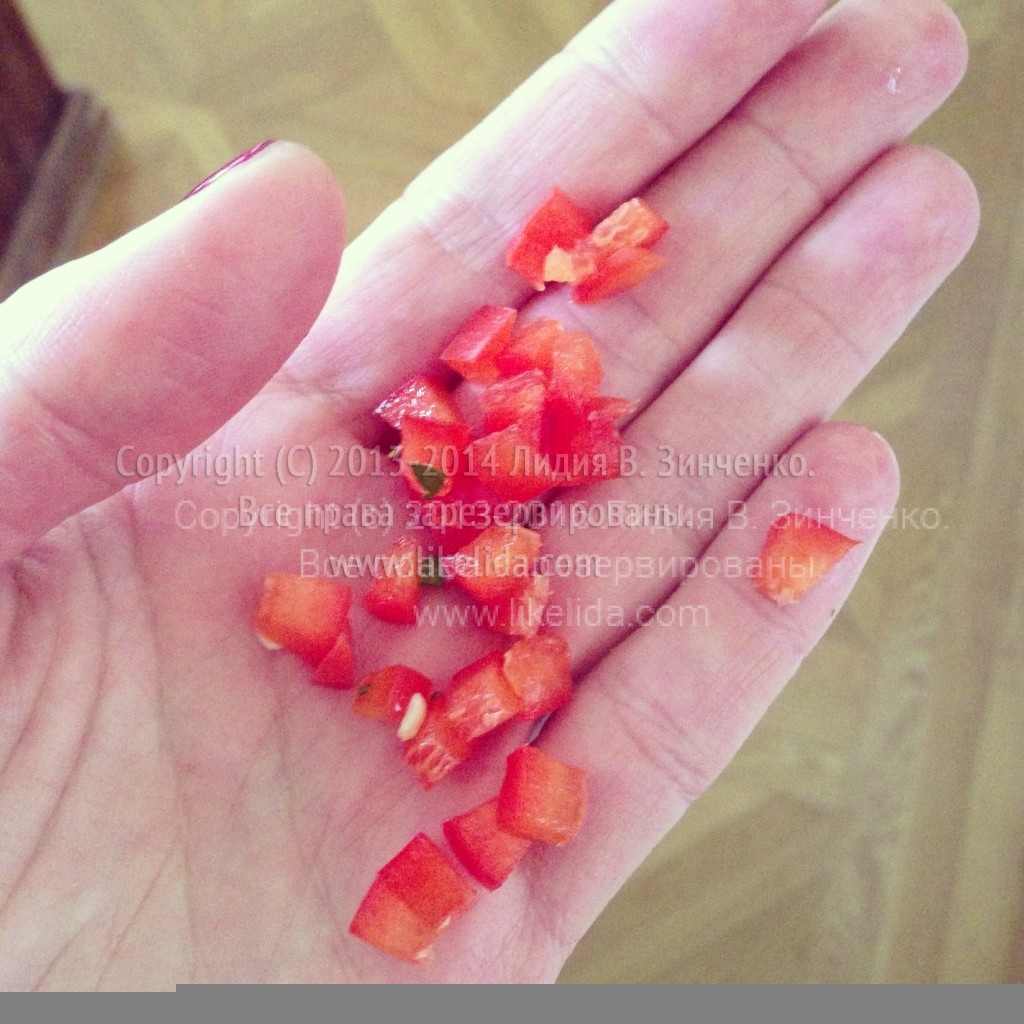 At the very end cut the sweet pepper (very finely) and put it in the soup. Add the lemon juice, salt, pepper. The water should be slightly boiled, plus a small amount of liquid will be absorbed by the pasta, so I recommend adding another 250 ml. Add a spoon of parmesan, stir and cover with a lid.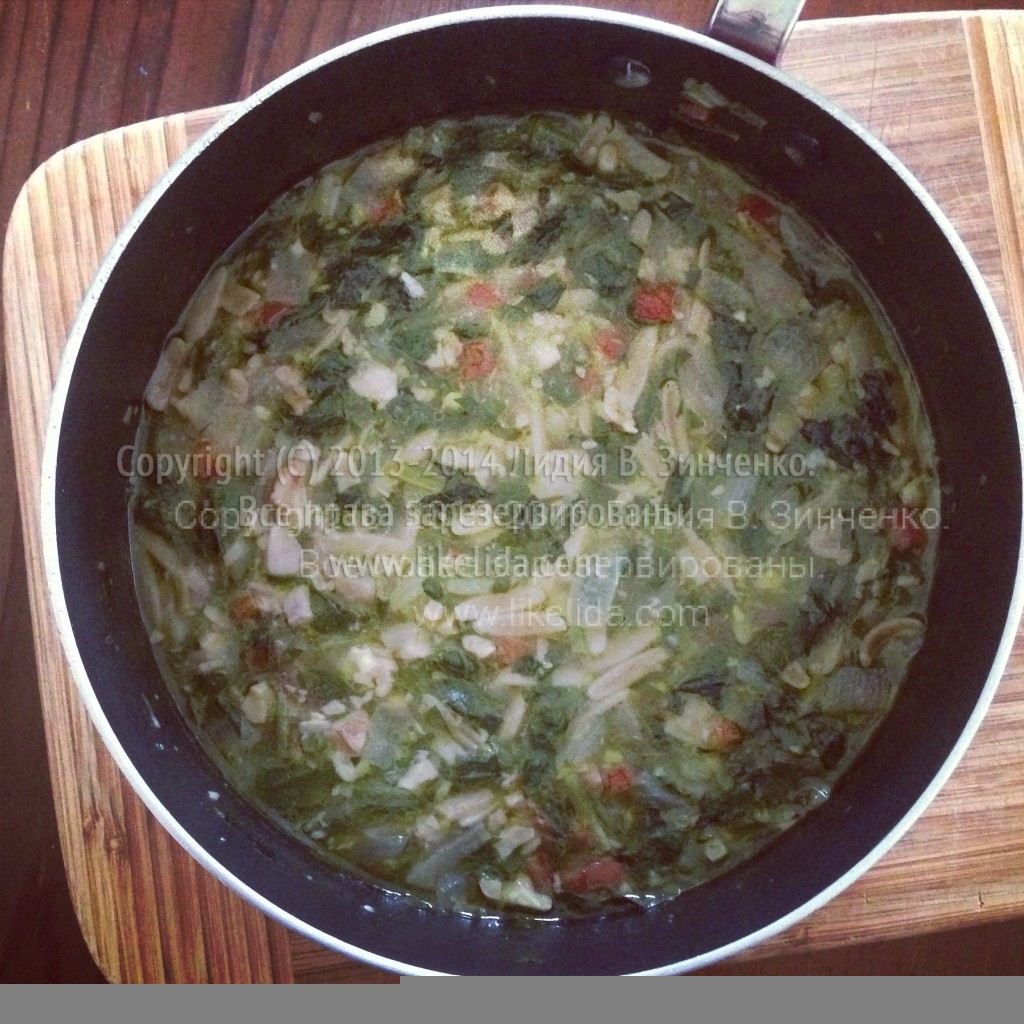 Done!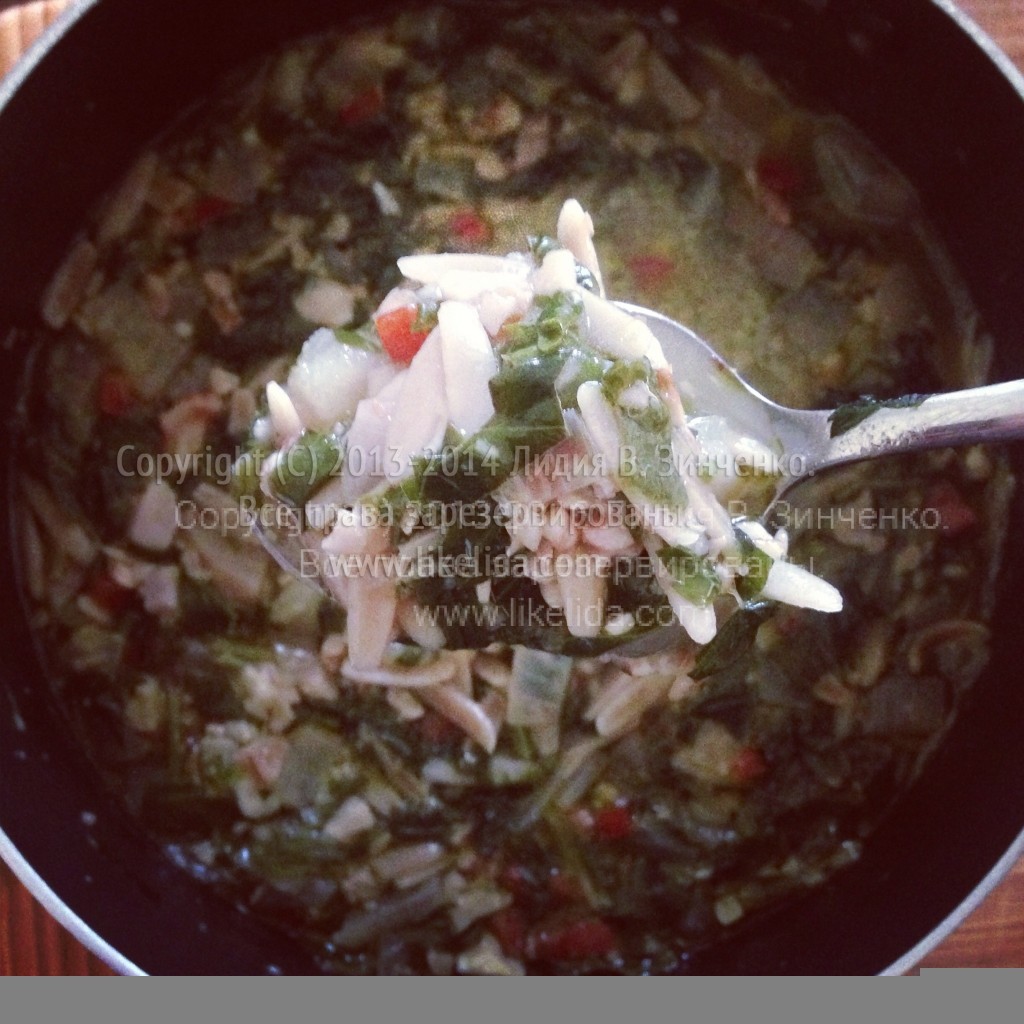 Bon appetit!