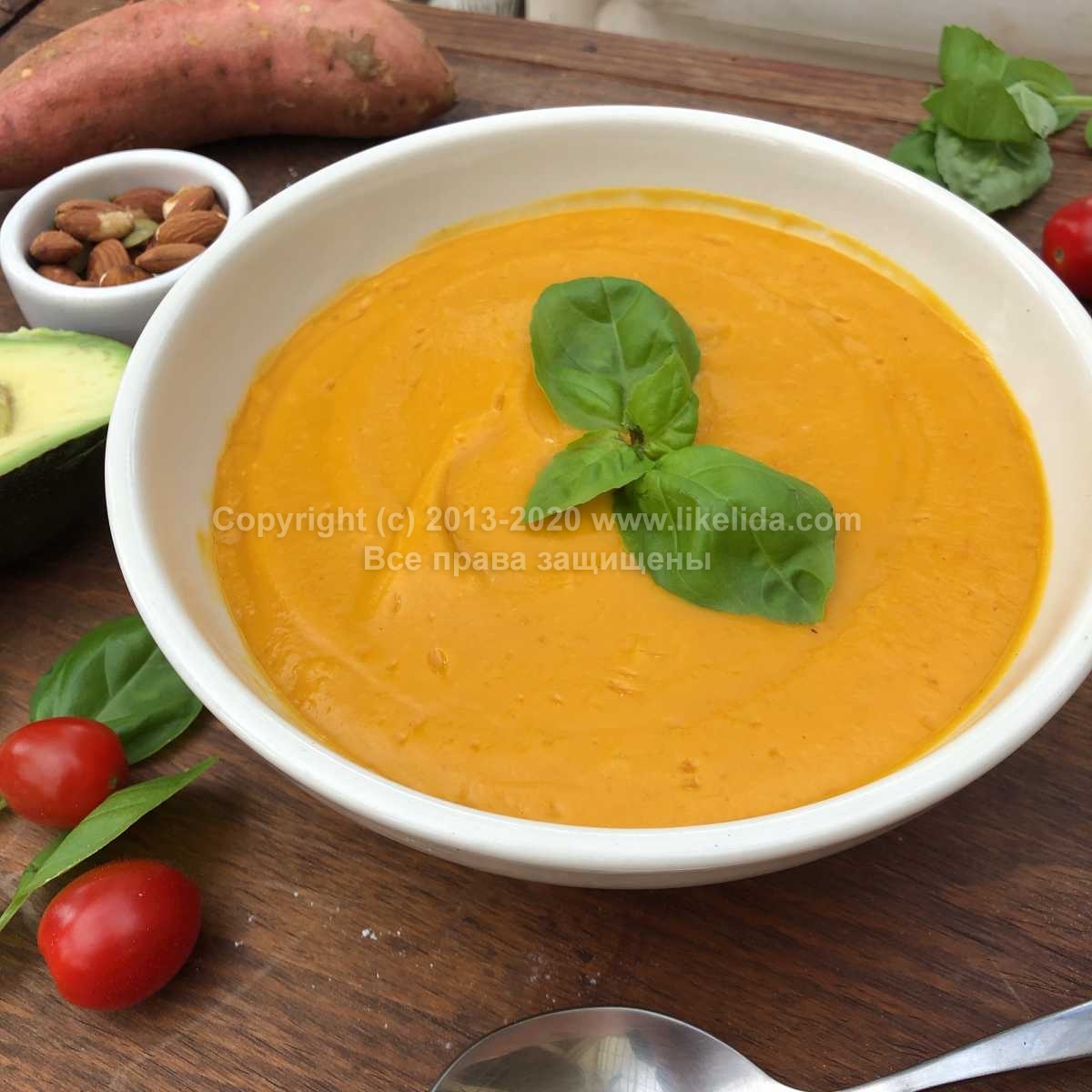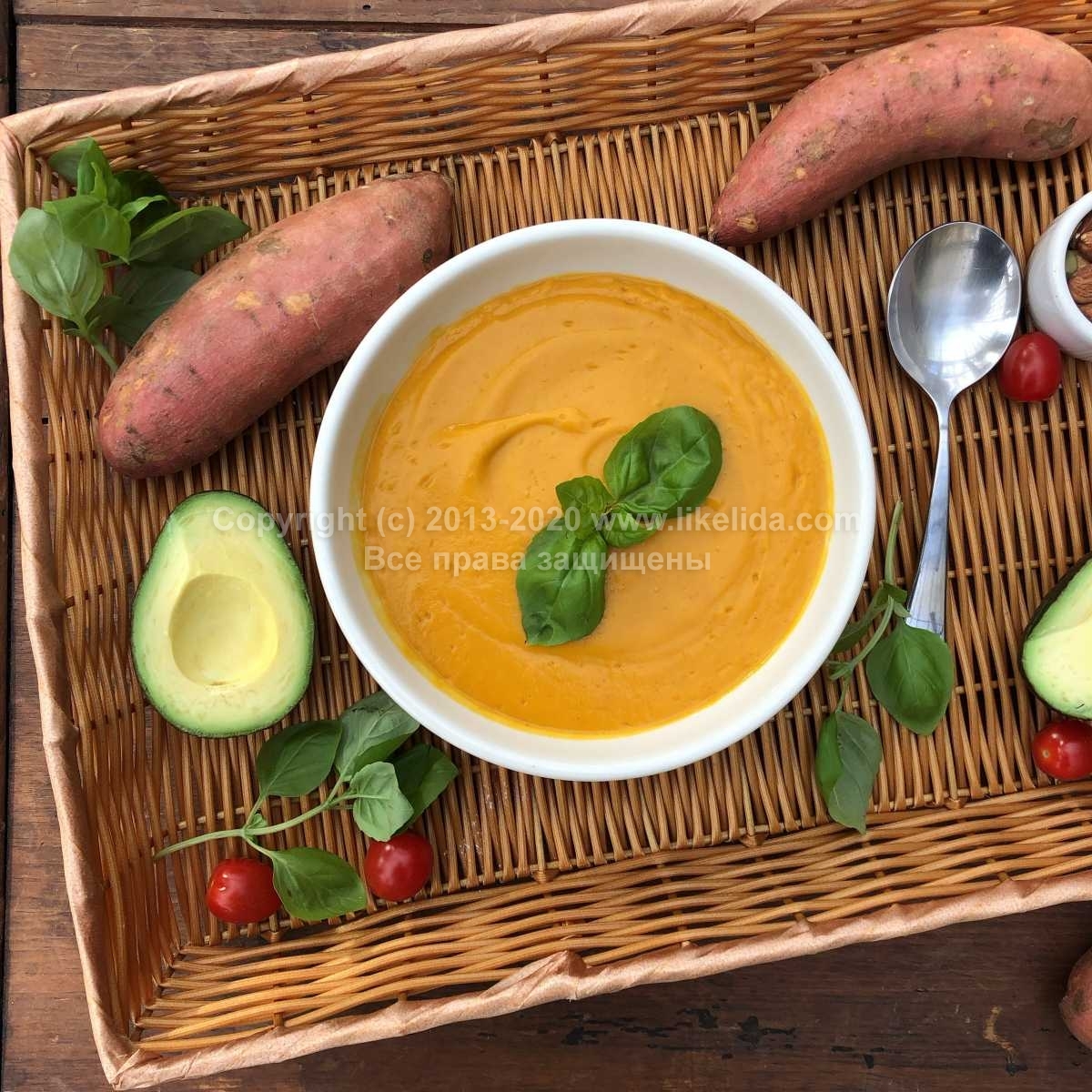 Well, it's cold outside. What can I say: better to stay warm. And today I can help you with that.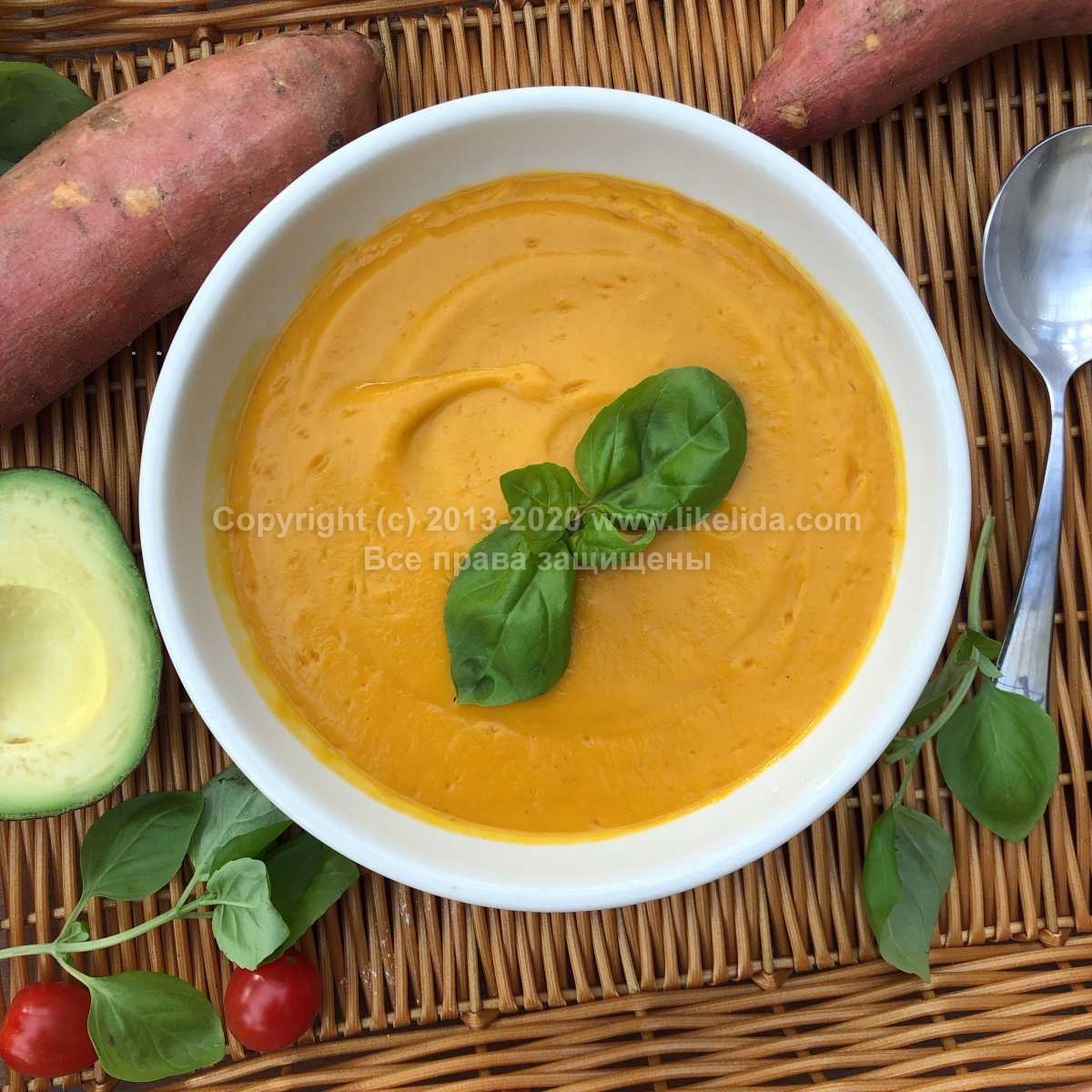 Today we are making an amazing soup that can warm and cheer you up easily – sweet potato soup with tomatoes and basil. Very unusual combination, right? Normally people mix sweet potatoes with cilantro but today I am adding basil.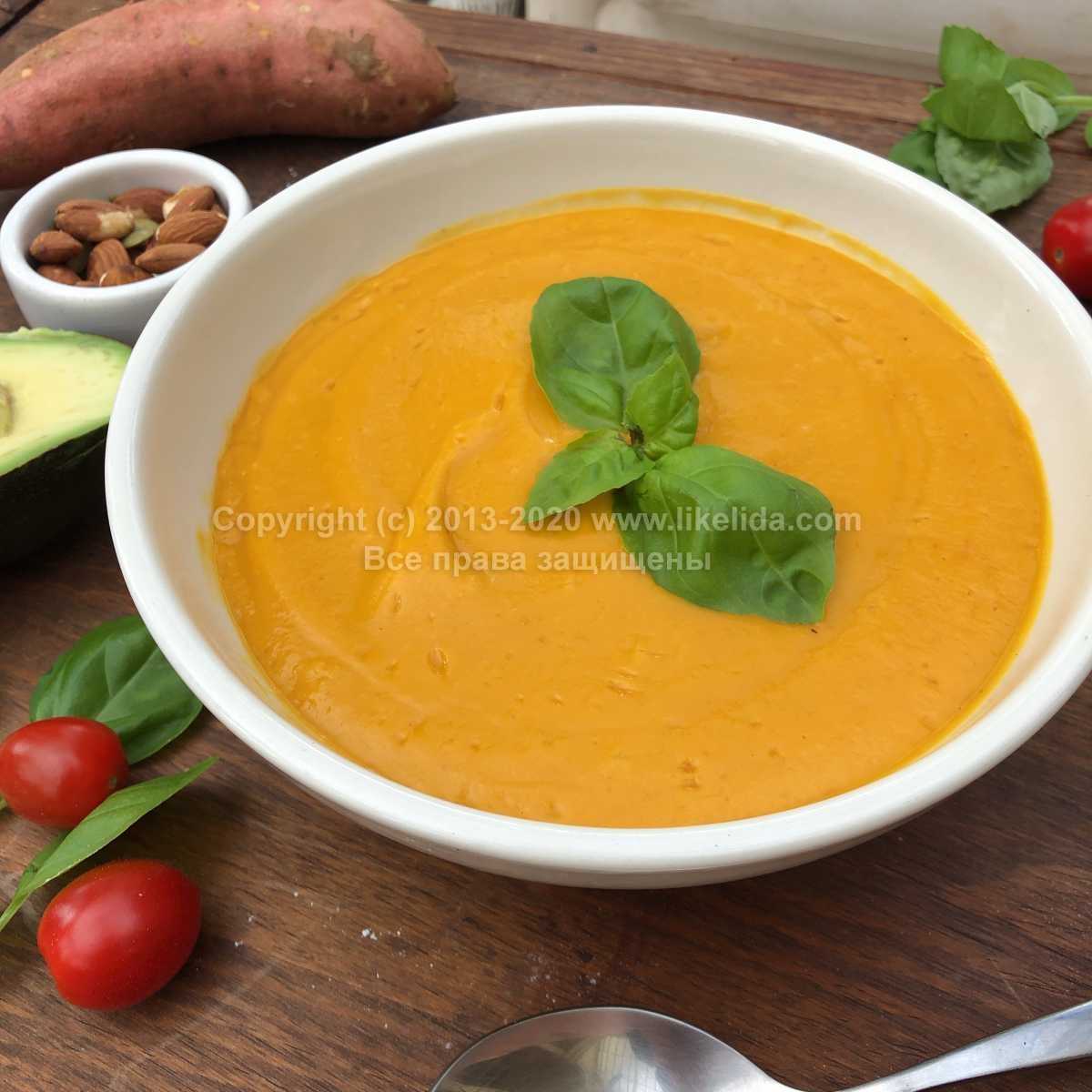 You will be surprised, well it goes together.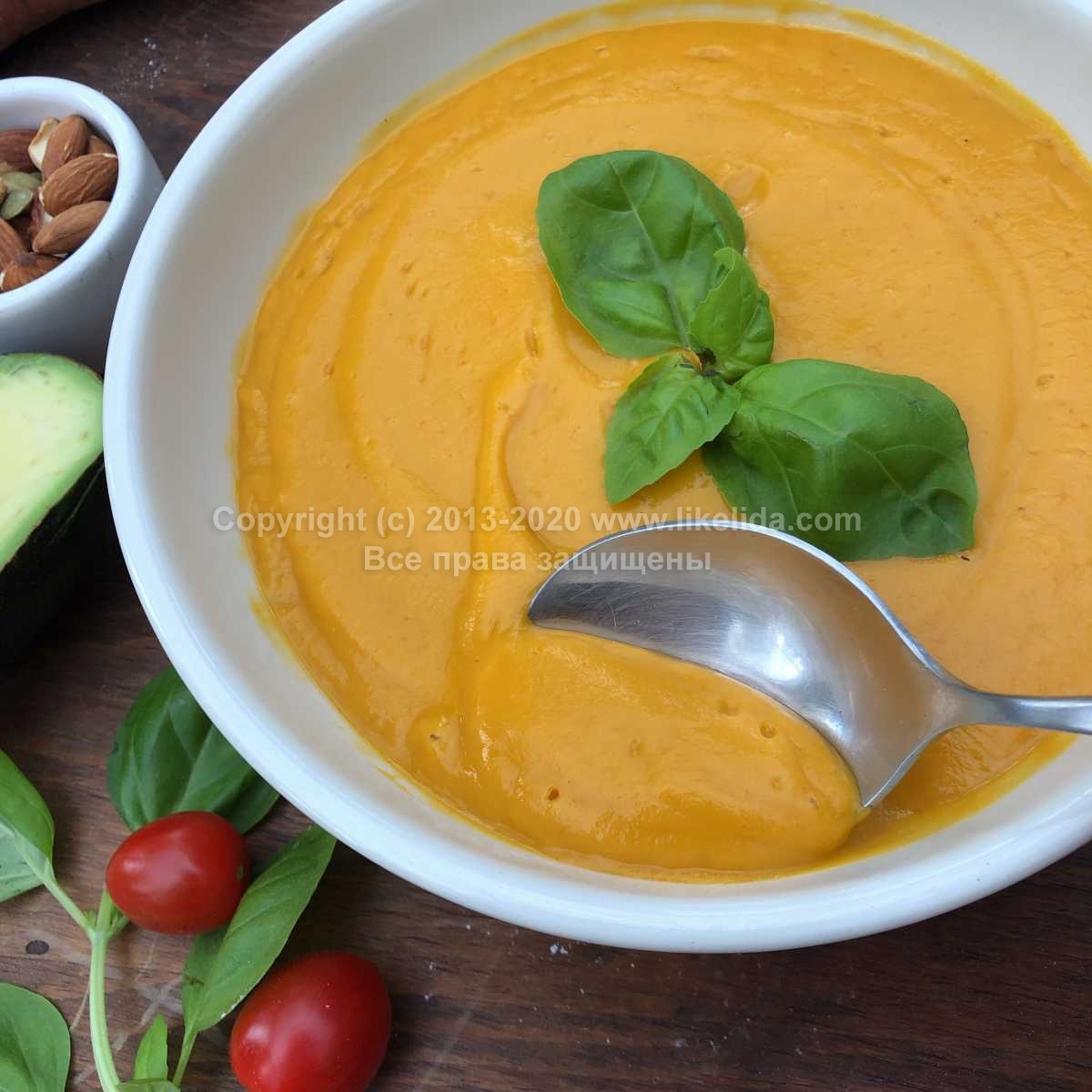 Sweet potato can be called a healthy vegetable, because it has lots of vitamin C, fiber and simply tastes amazing!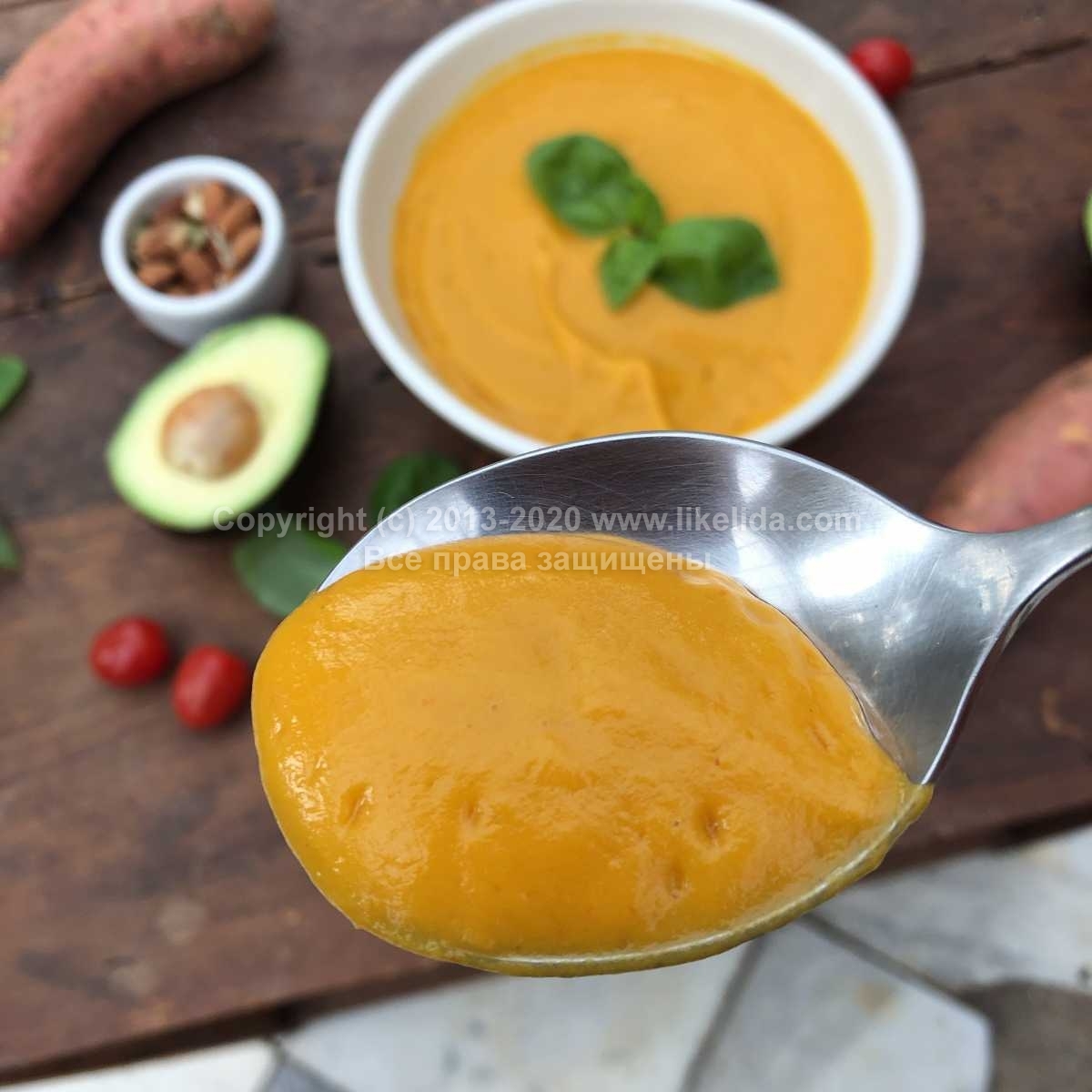 This soup can be a great addition to any diet you follow. Kids or adults ? This is a soup for everyone!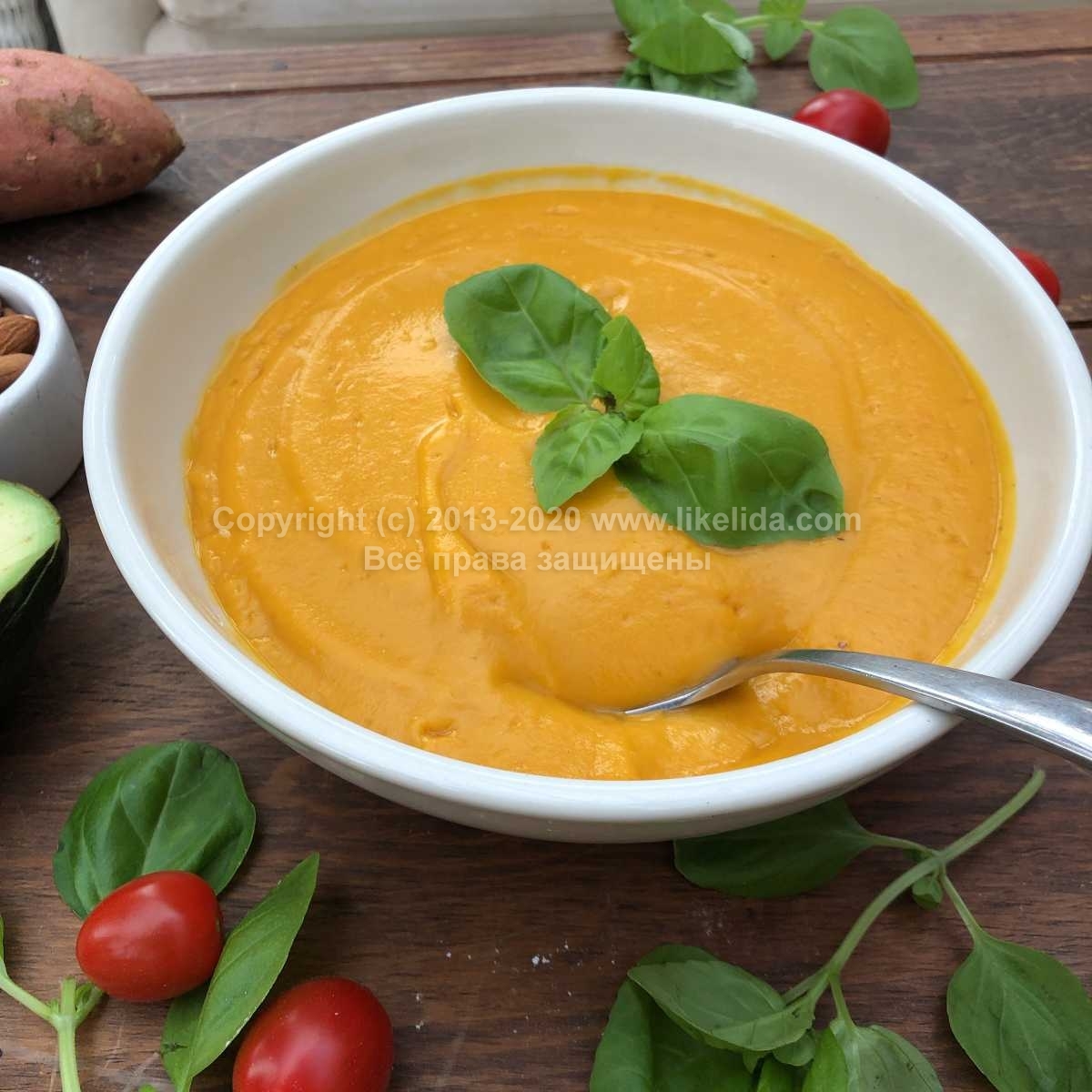 Ready?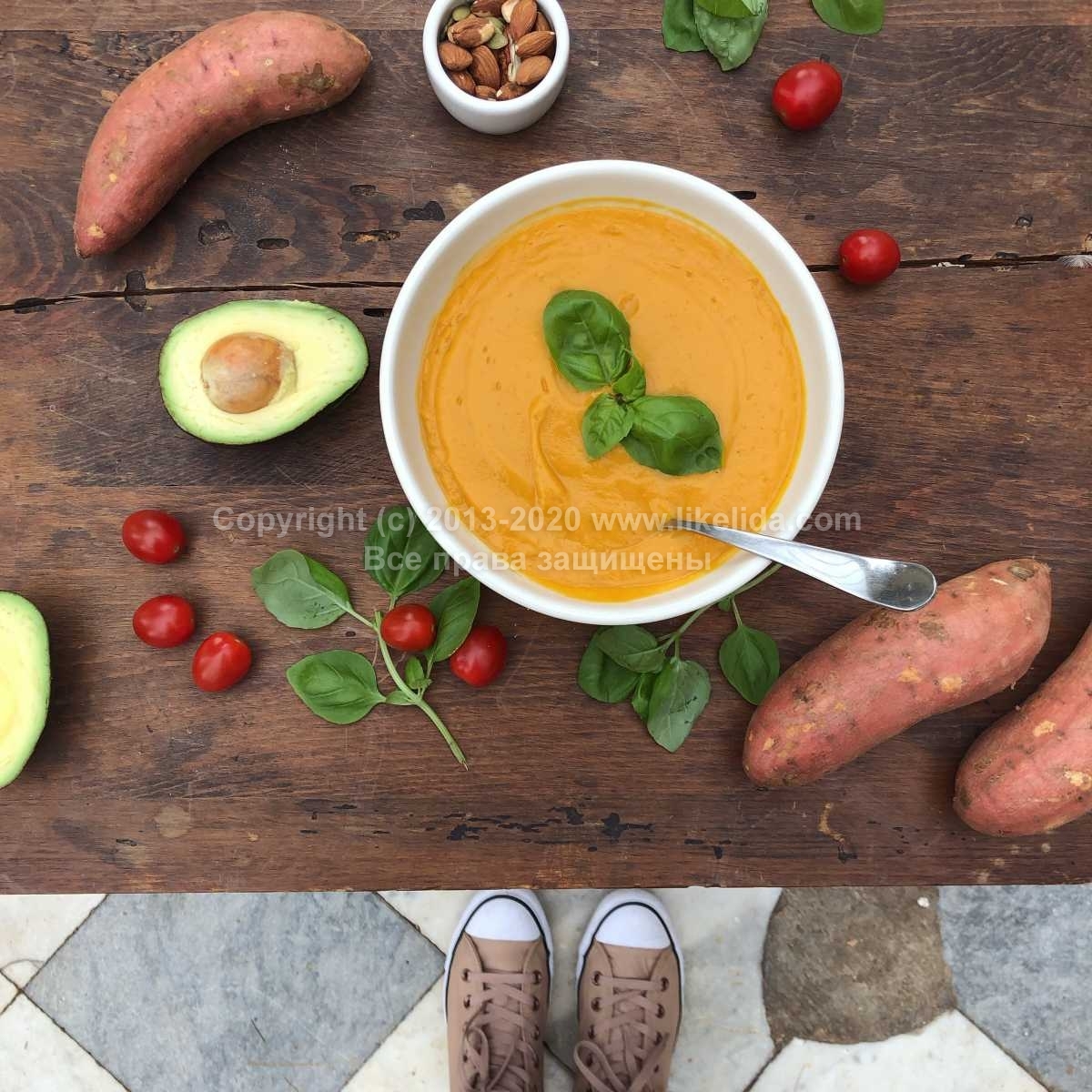 Let's go cooking!
We will need (for 3 portions)
2 cups of vegetable broth or water
2 medium sweet potatoes
1/6 of red onion
8 cherry tomatoes
1 table spoon of ketchup
1/2 cup of coconut milk or other milk you have
3 table spoons of fresh or frozen basil
Salt and pepper to taste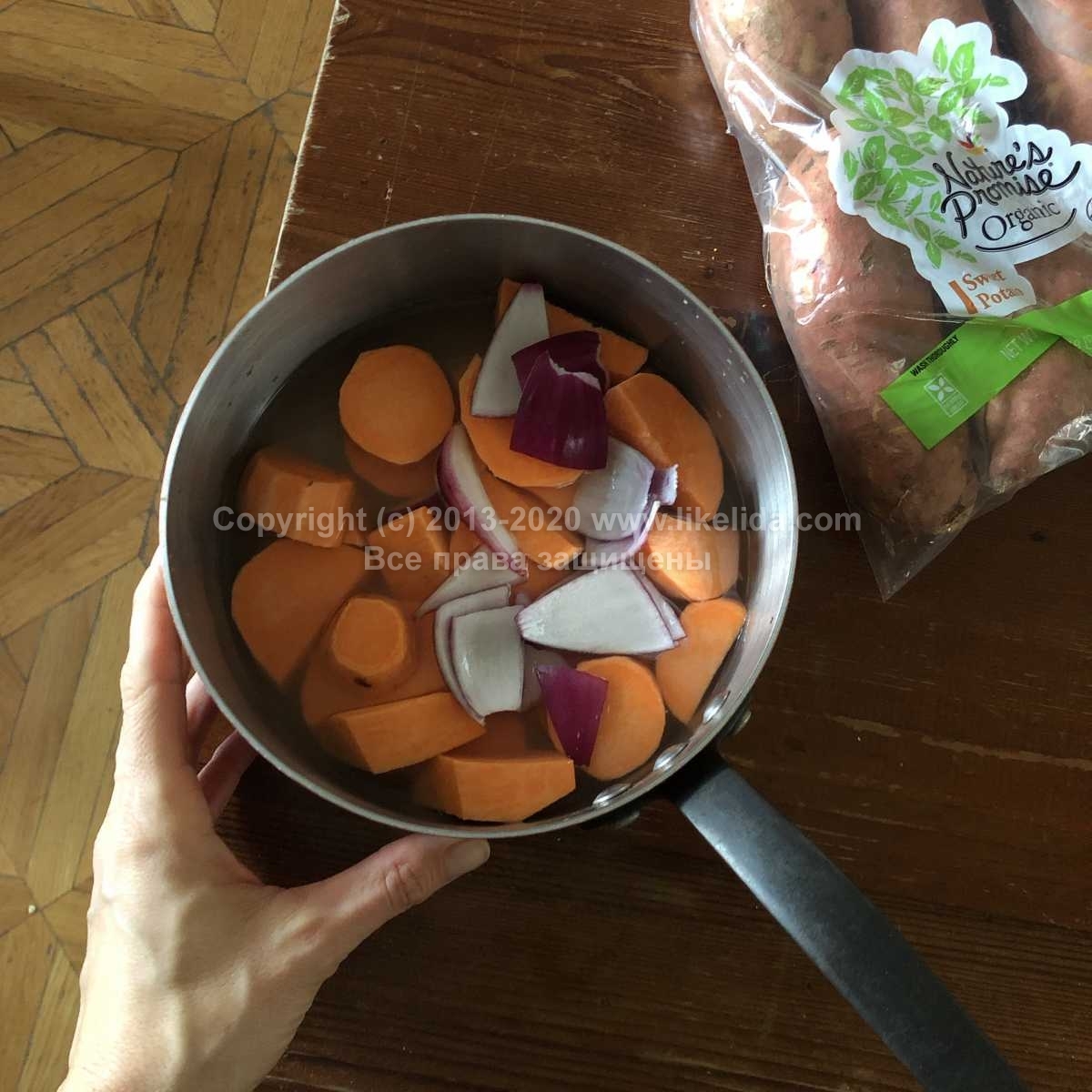 Peel and cut potatoes and onions. Boil in water.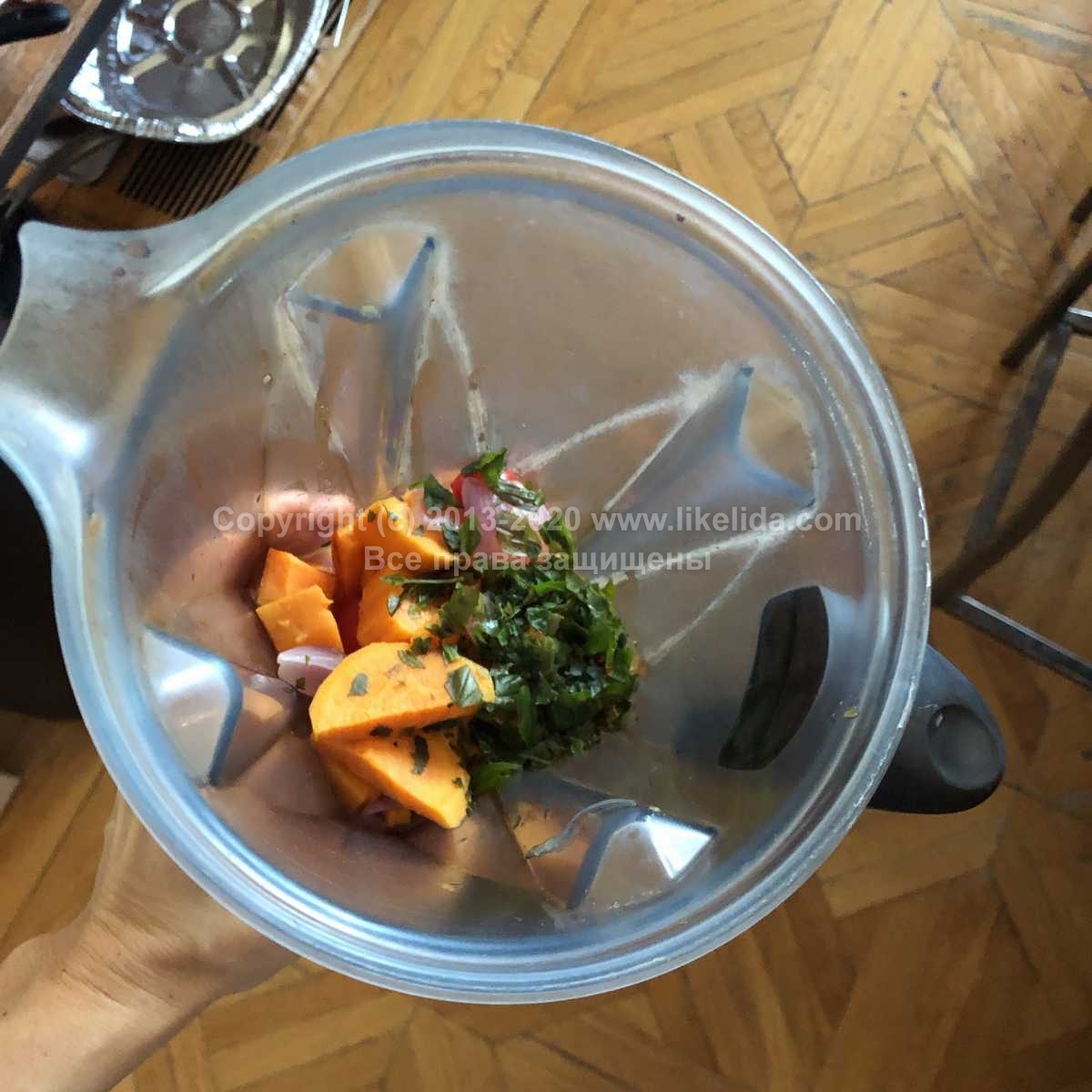 Drain some water aside. Put vegetables in your blender and mix well. Add milk, tomatoes, ketchup, basil, salt and pepper.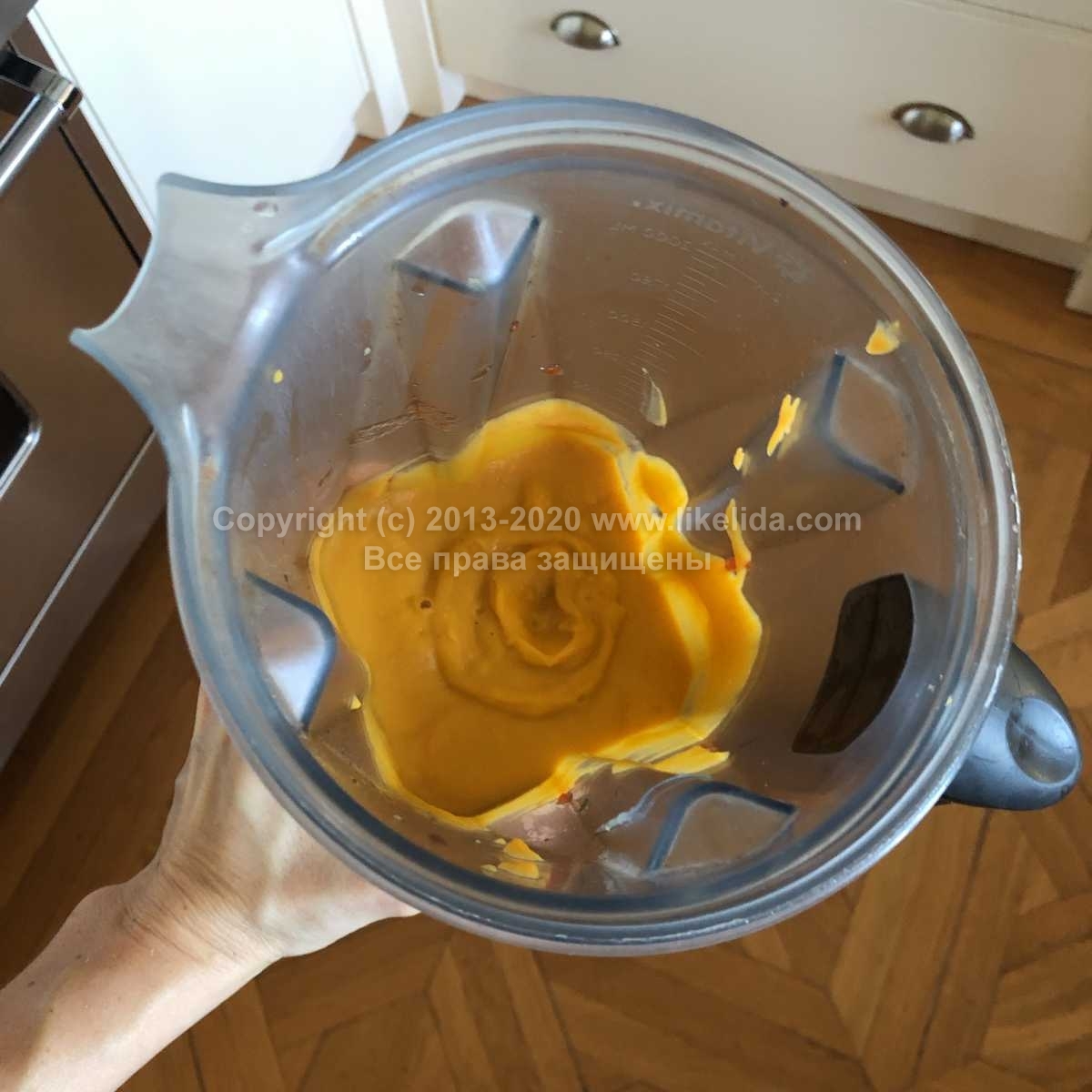 Add some extra broth if needed. Do it slowly so you don't make your soup too liquid.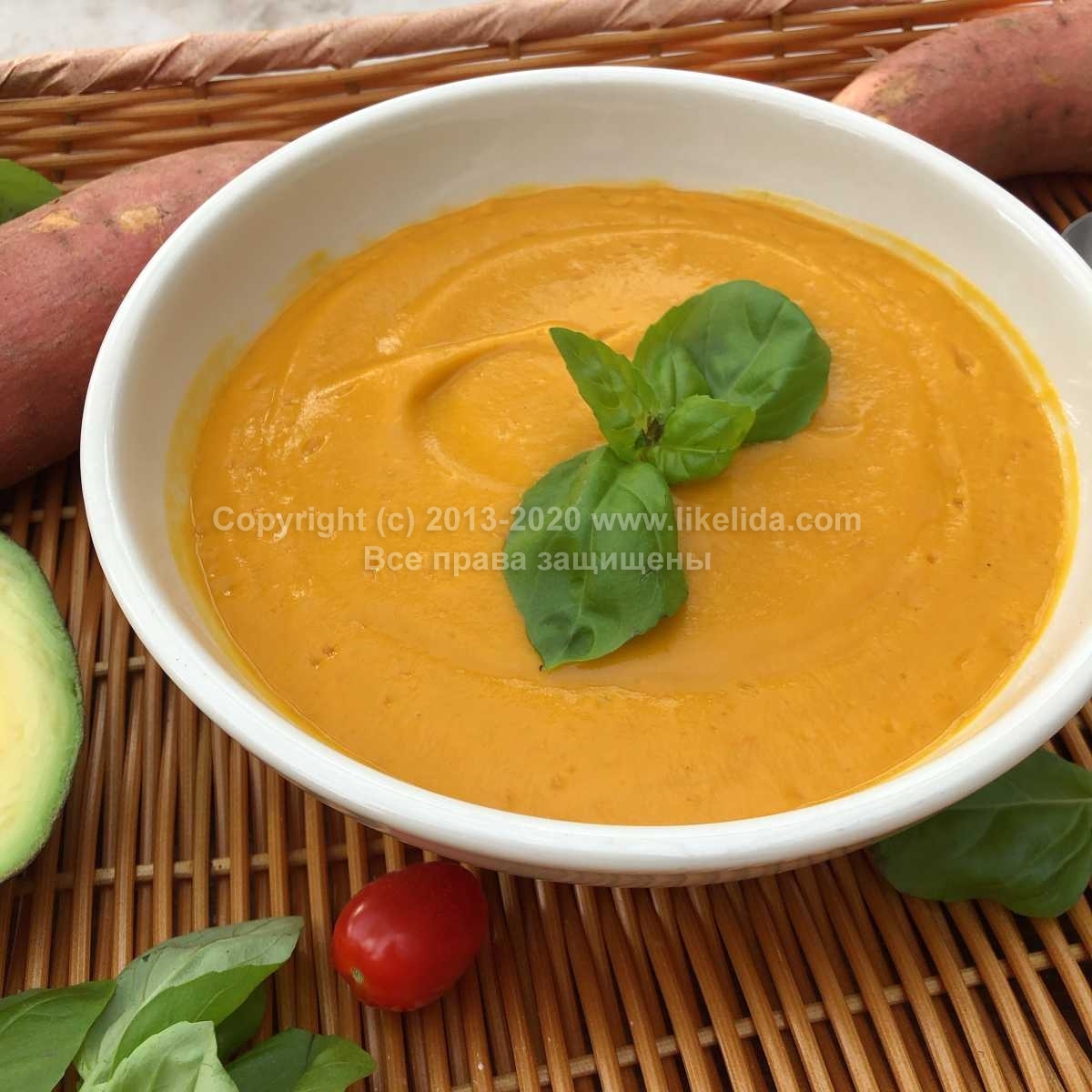 Ready! Serve!