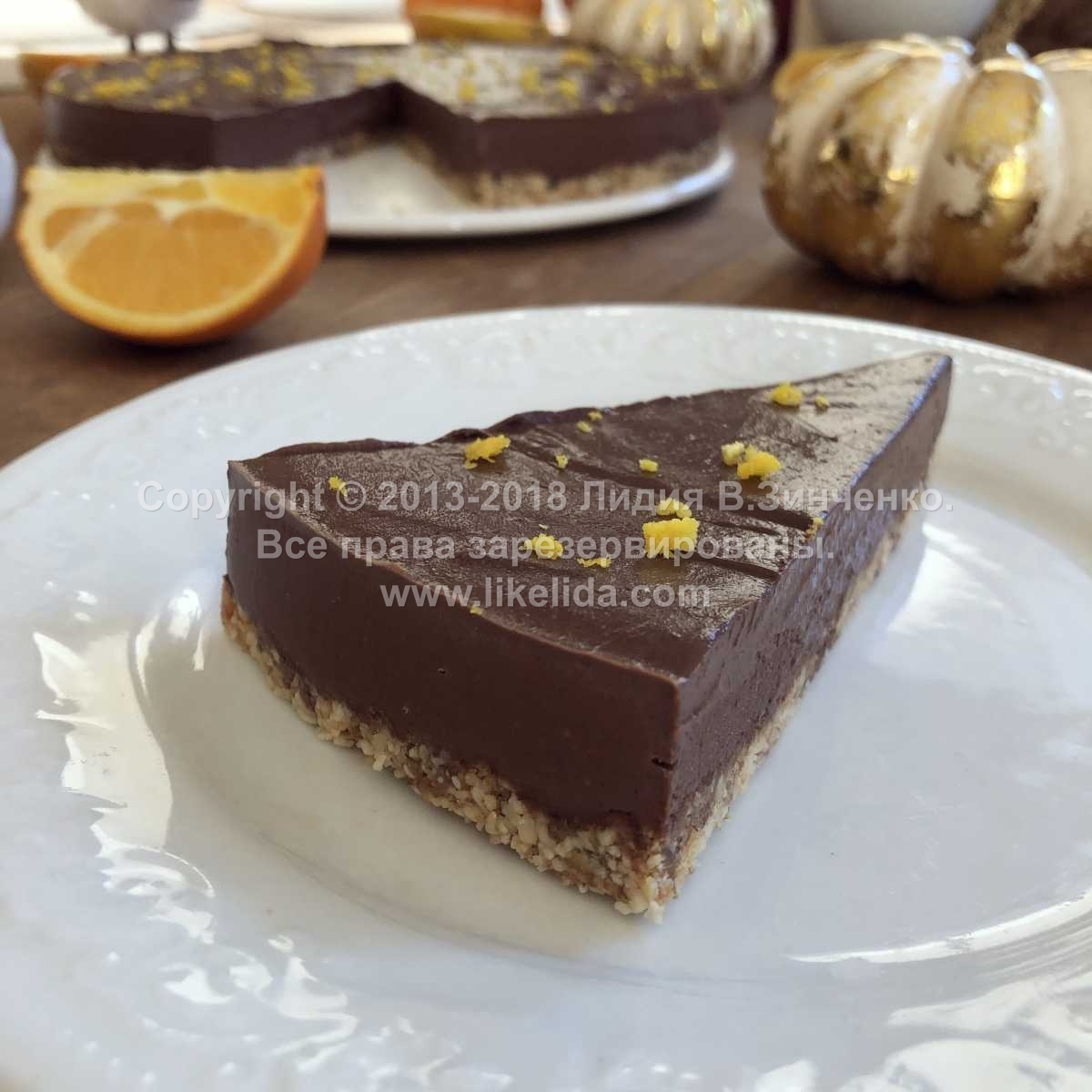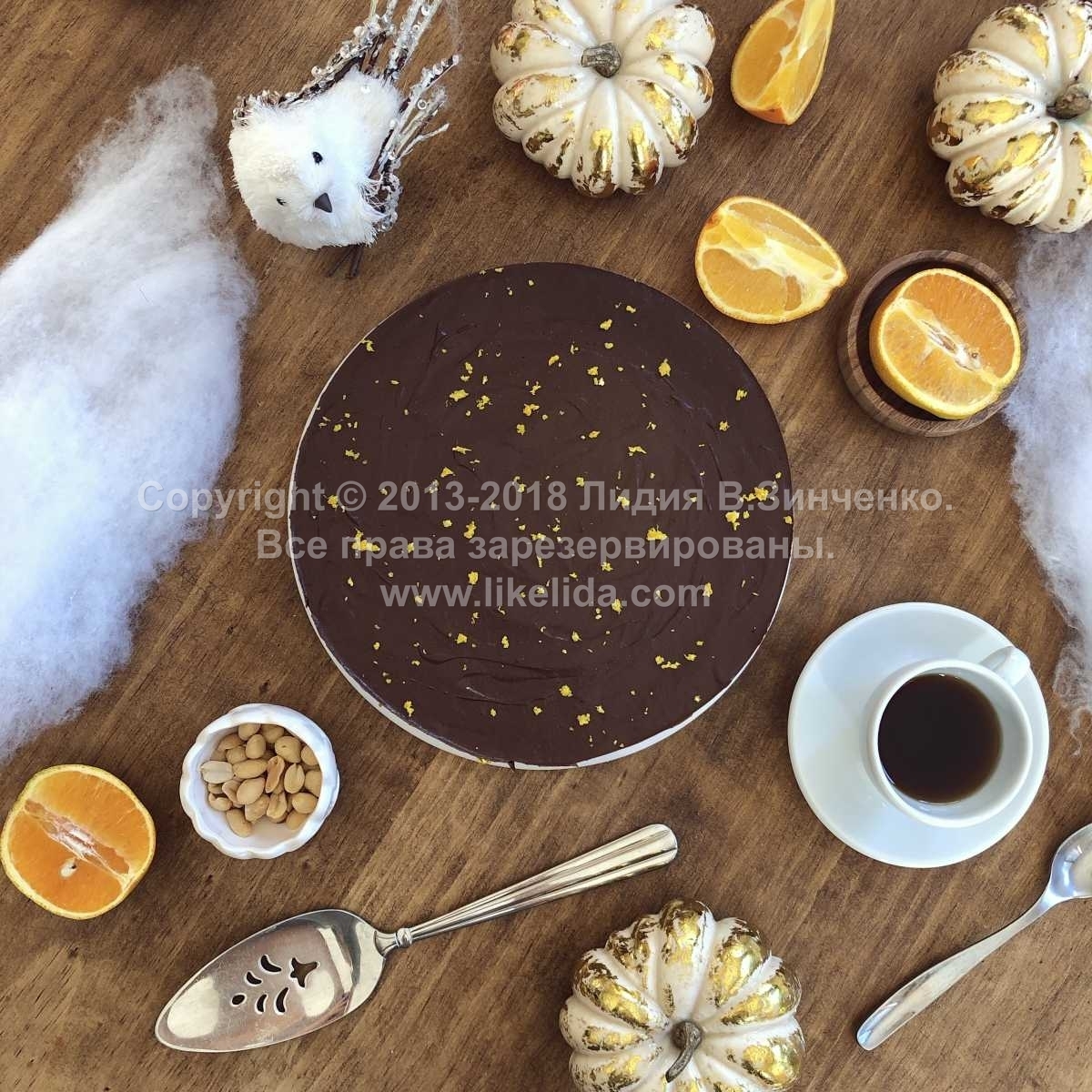 Well, this is my first 2019 recipe! Crazy! Time flies so fast! Happy 2019 everyone who likes and follows www.likelida.com.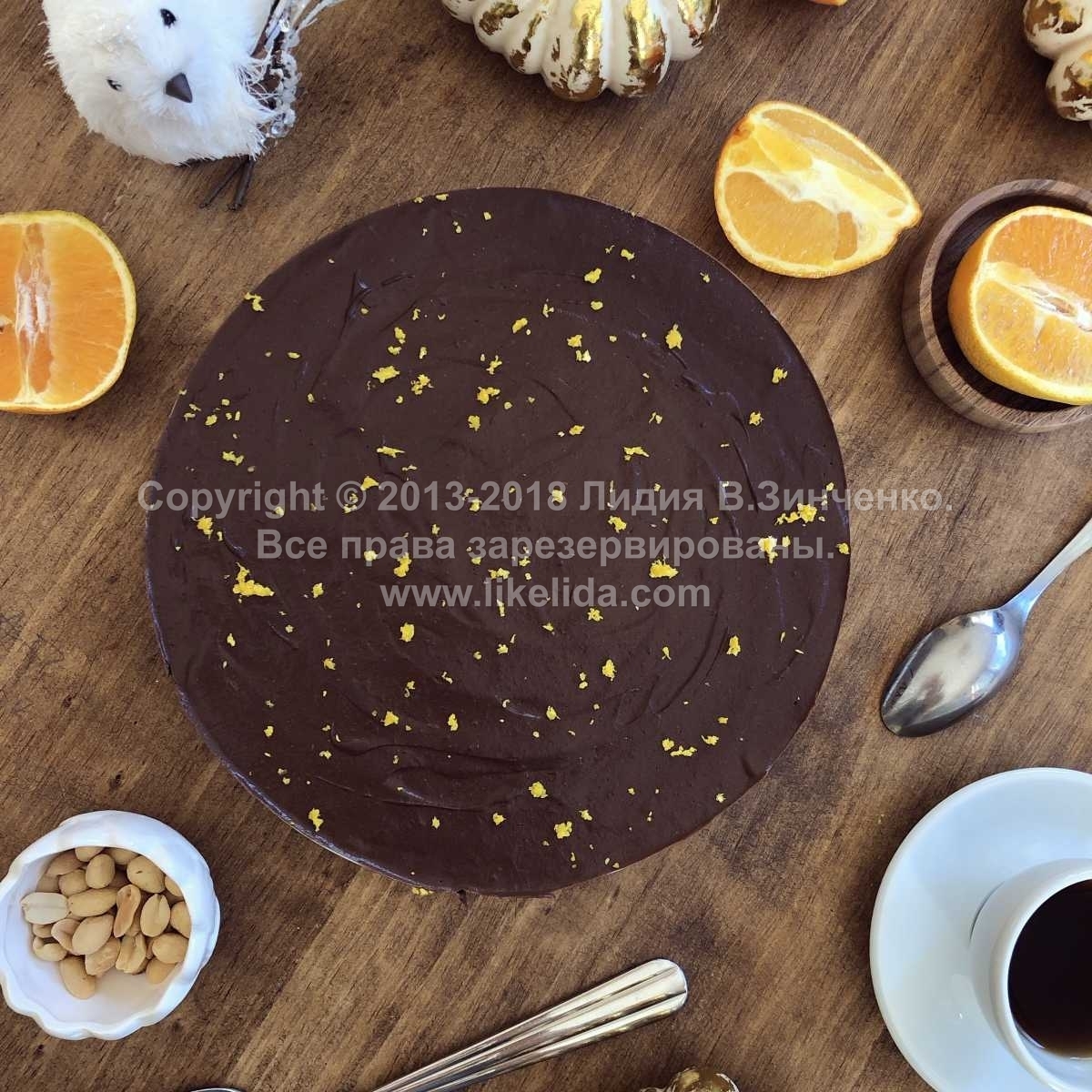 It's been a lovely journey! But let's talk food. And today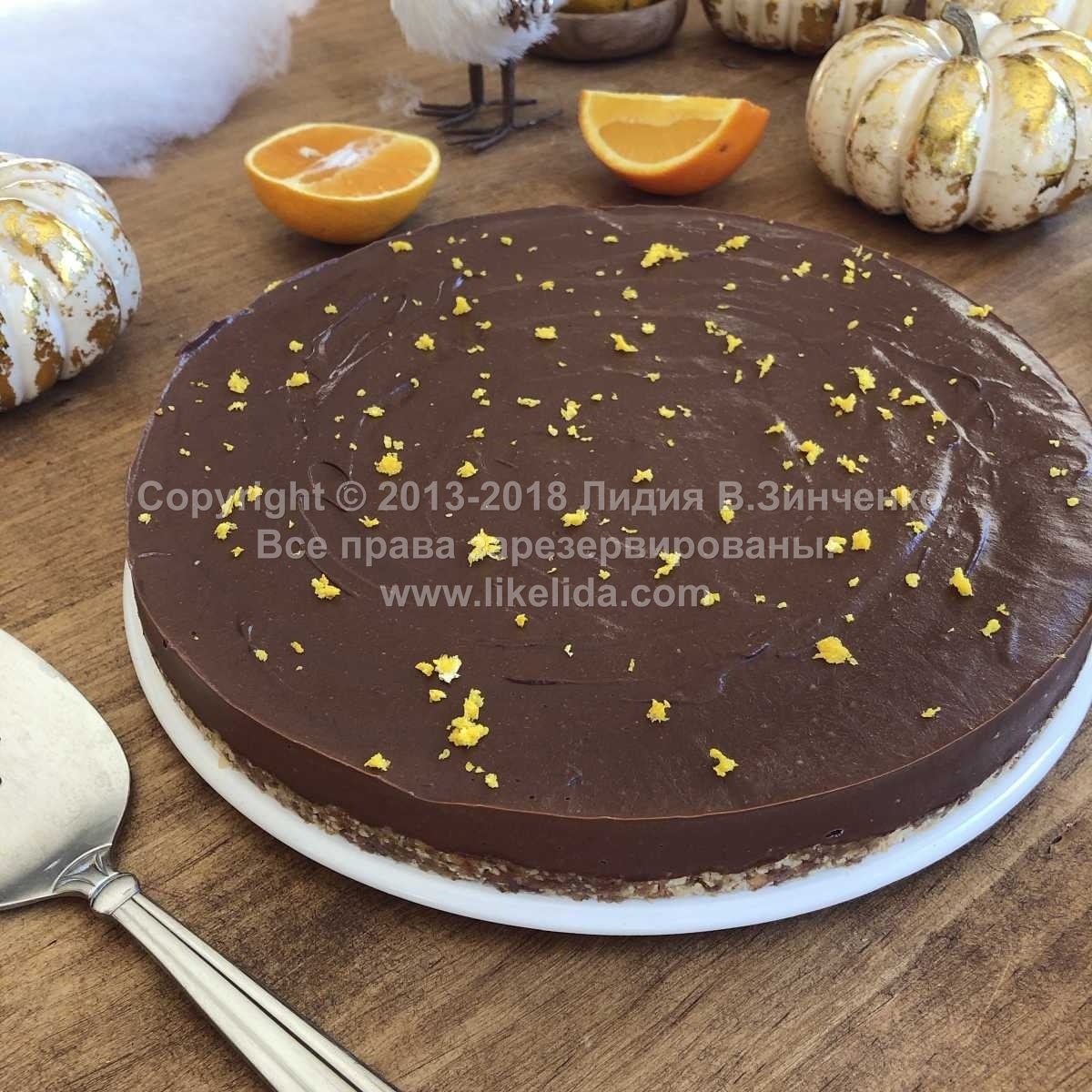 it's all about cakes!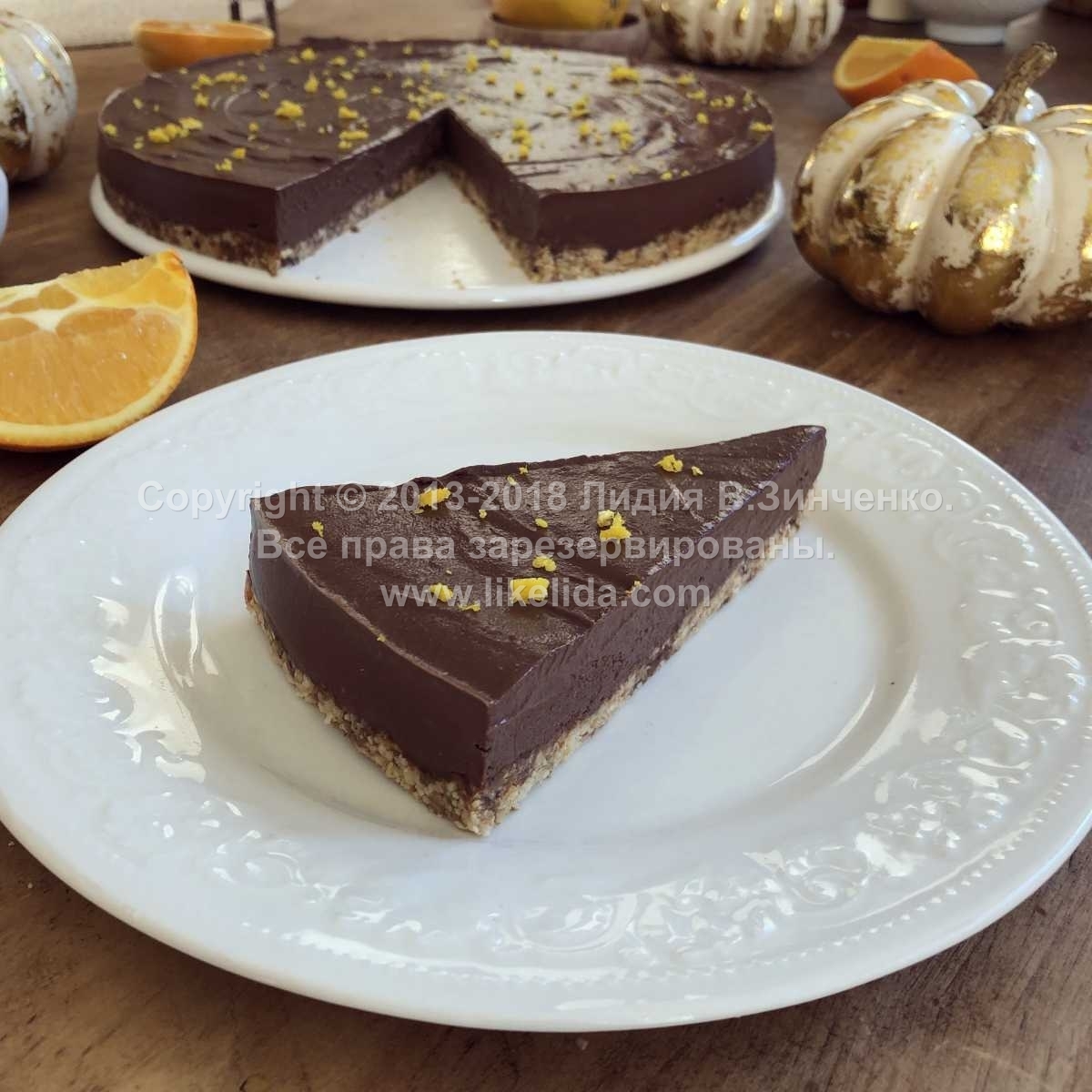 I buy a lot of cocoa because my kids cannot live without something with my "chocolate" even for a day.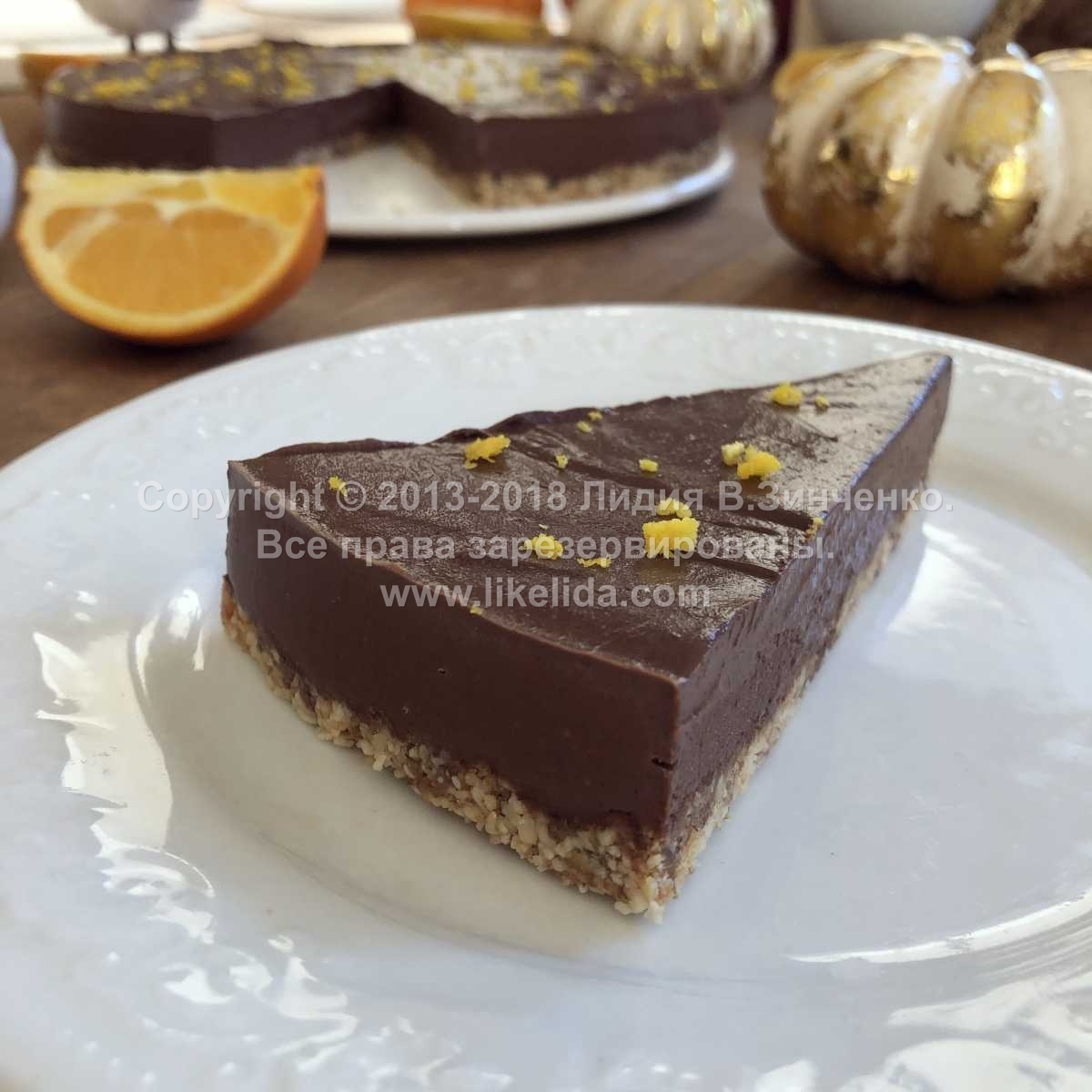 Of course I use it the healthy way so this chocolate obsession can keep going on and on.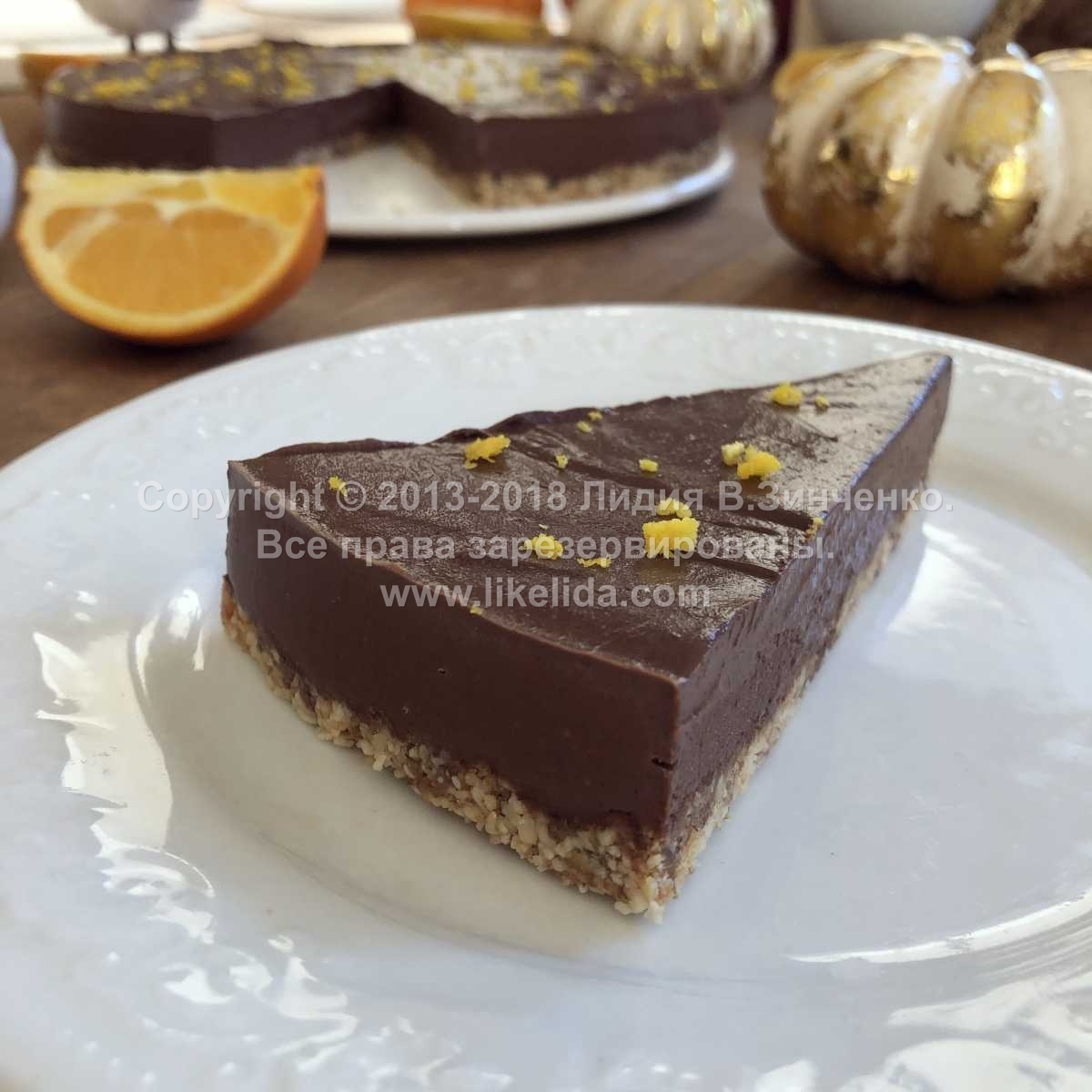 I have a lot of chocolate recipes on my website but this one is very special.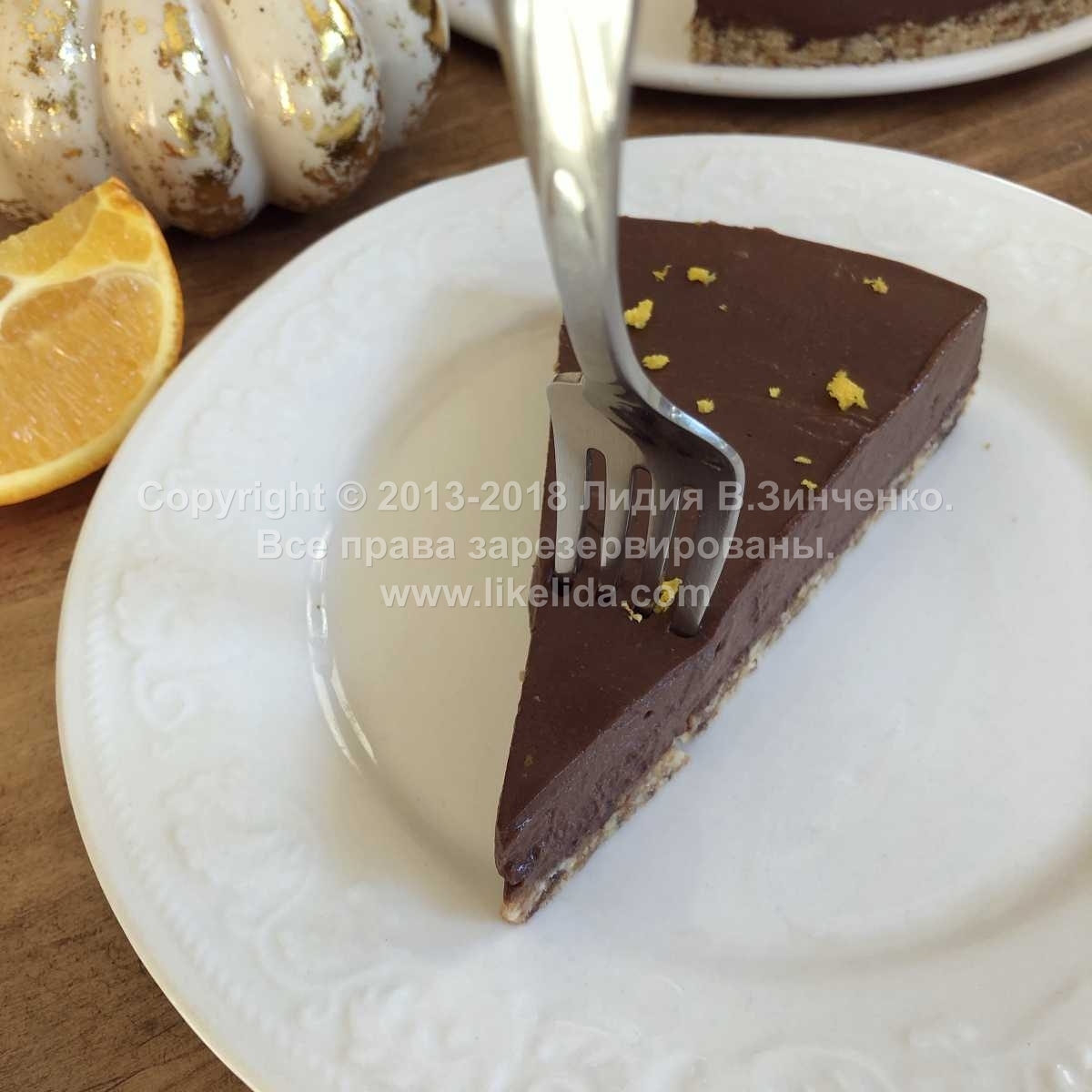 It's very simple to make, it's beautiful and extremely healthy – a very good choice for everyone.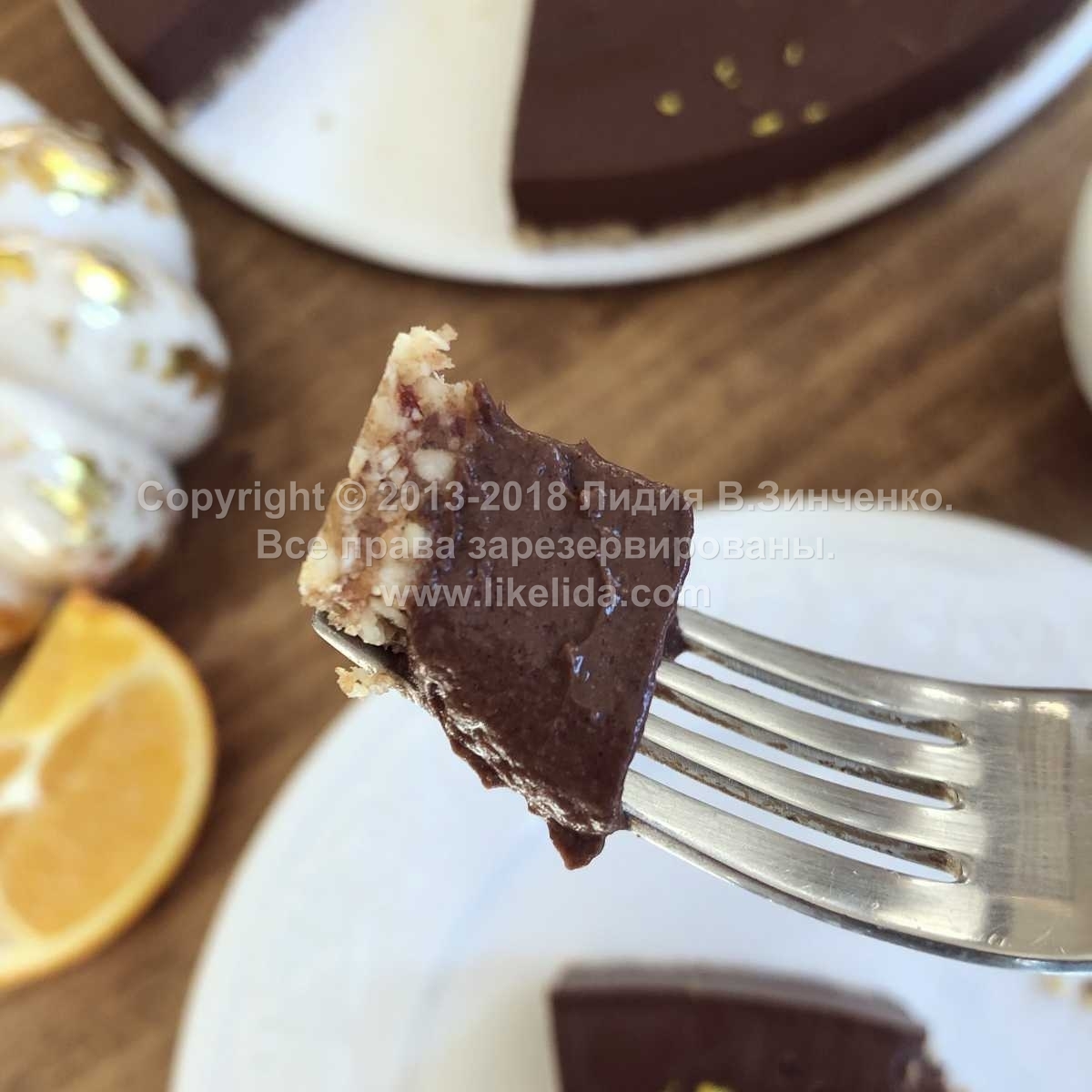 It has a very velvety chocolate taste and light orange flavor, super-light texture and will remind you of a chocolate mousse, ice cream and pudding at the same time.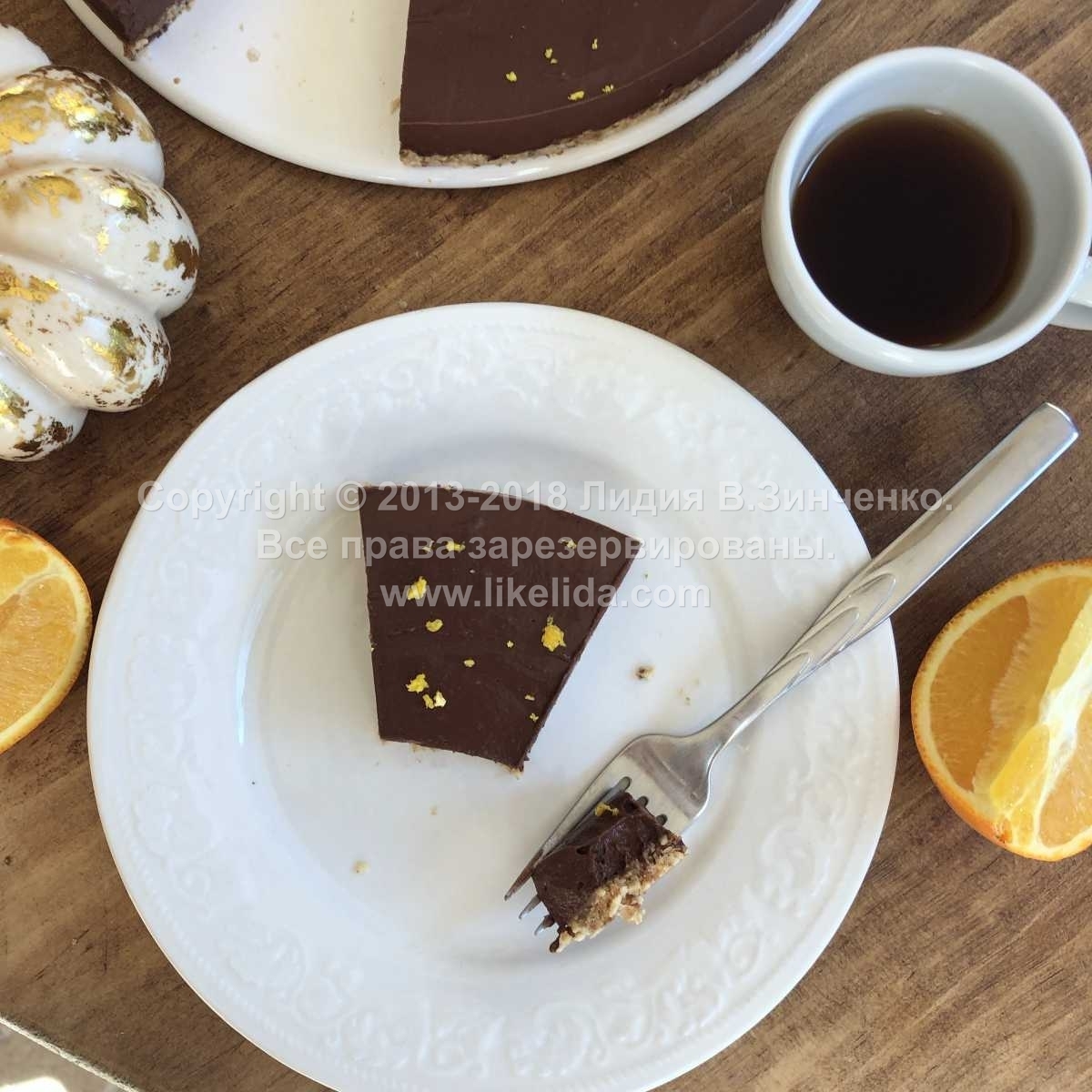 It's a killer! It's so cool! Definitely a killer recipe!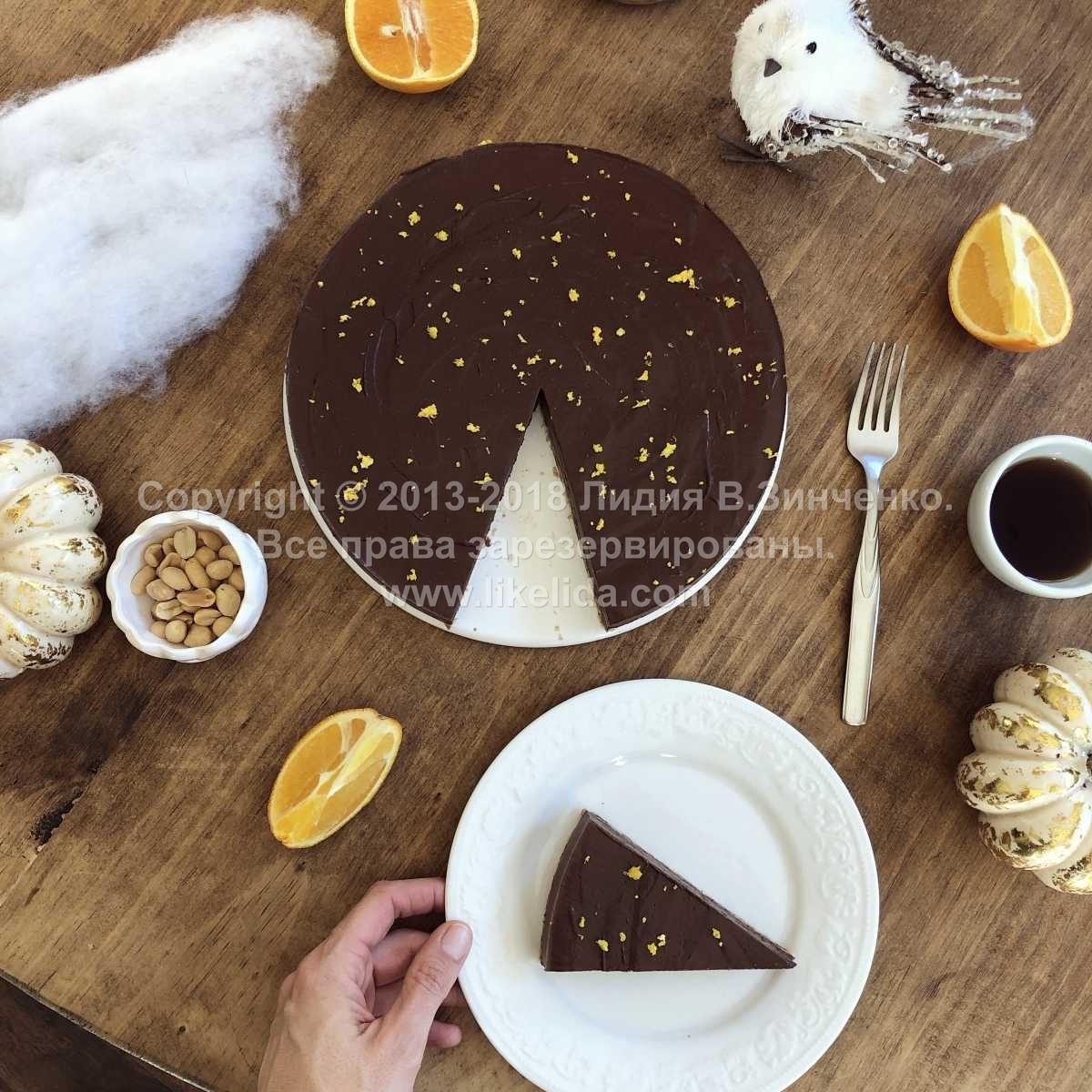 Well, are you ready?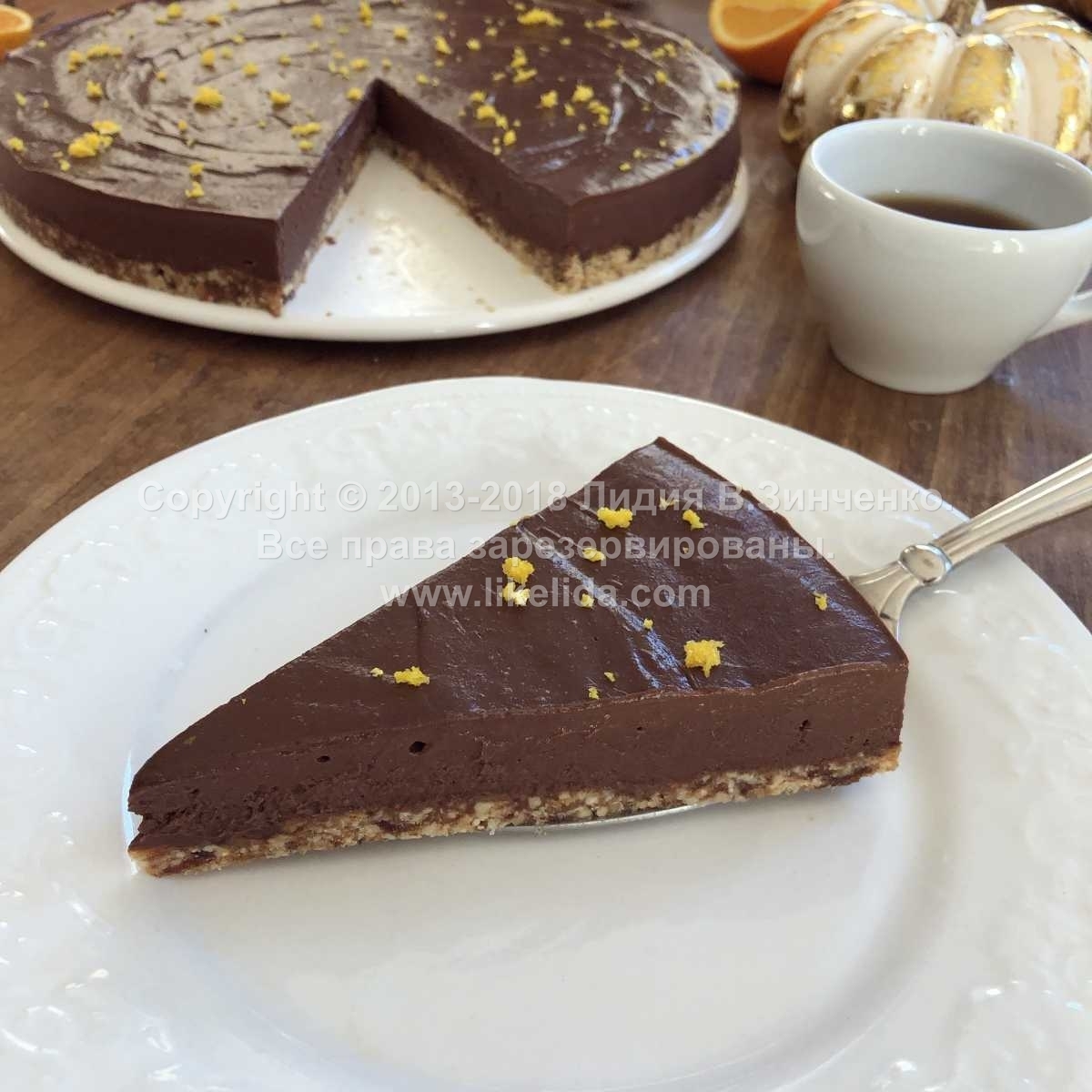 Then let's go cooking.
We will need:
For the crust
1 cup (250 ml.) of peanuts
1/3 cup of gluten-free oats
6 large and soft dates
For the filling
2,5-3 avocados
5 dates
2 table spoon of maple syrup
2 table spoons of coconut oil
Half of a big orange (or a whole tangerine)
1.1/4 cup of coconut milk (I used reduced fat)
8 table spoons of sugar-free cocoa powder
1 tea spoon of vanilla extract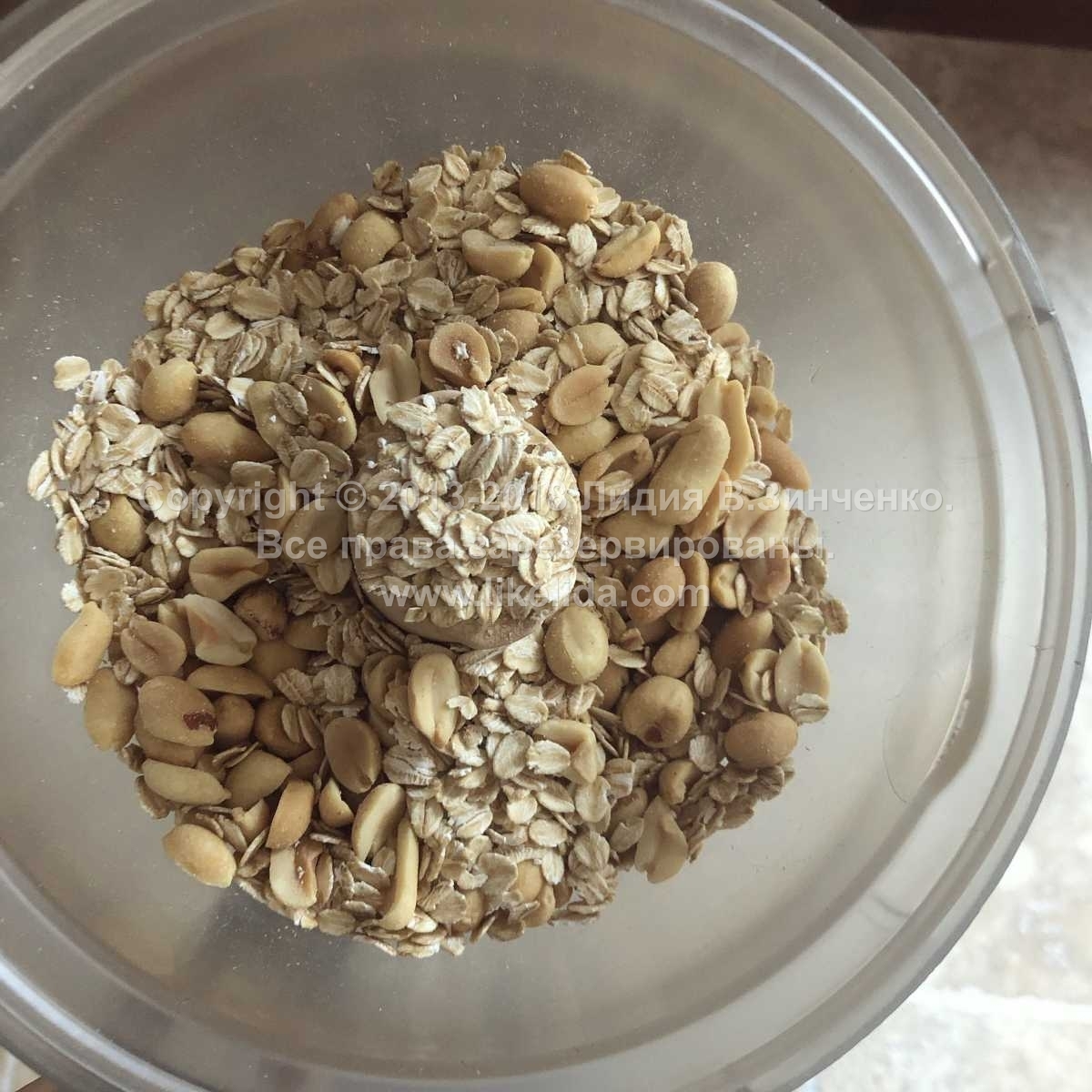 Grind your oats and nuts for the crust.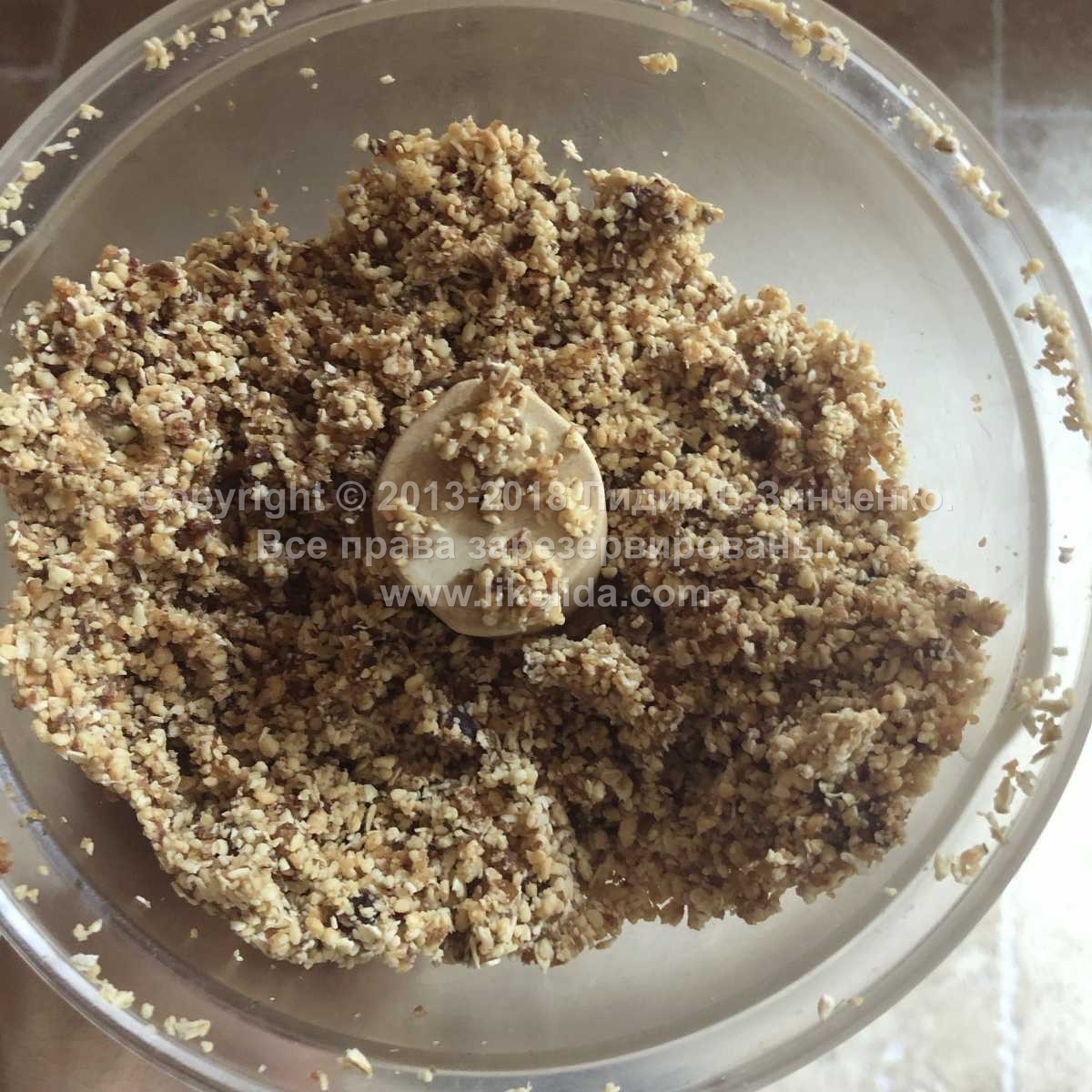 Add dates to get a sticky dough. Put it in your form or plate you use for the cake.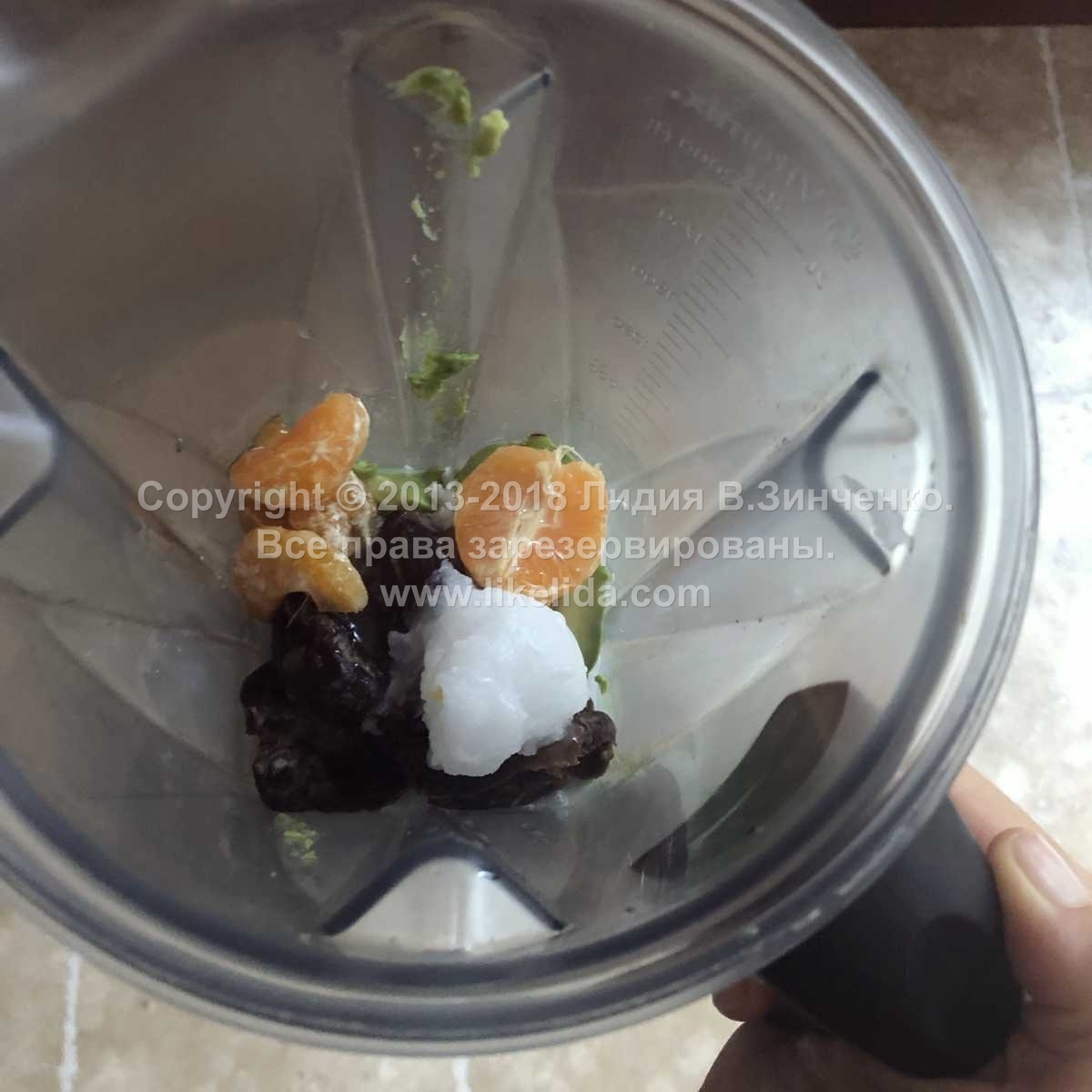 Mix everything for the filling. If your blender is not powerful enough I suggest to soak your dates and remove peel from your orange. If you use something as powerful as my Vitamix then skip this step.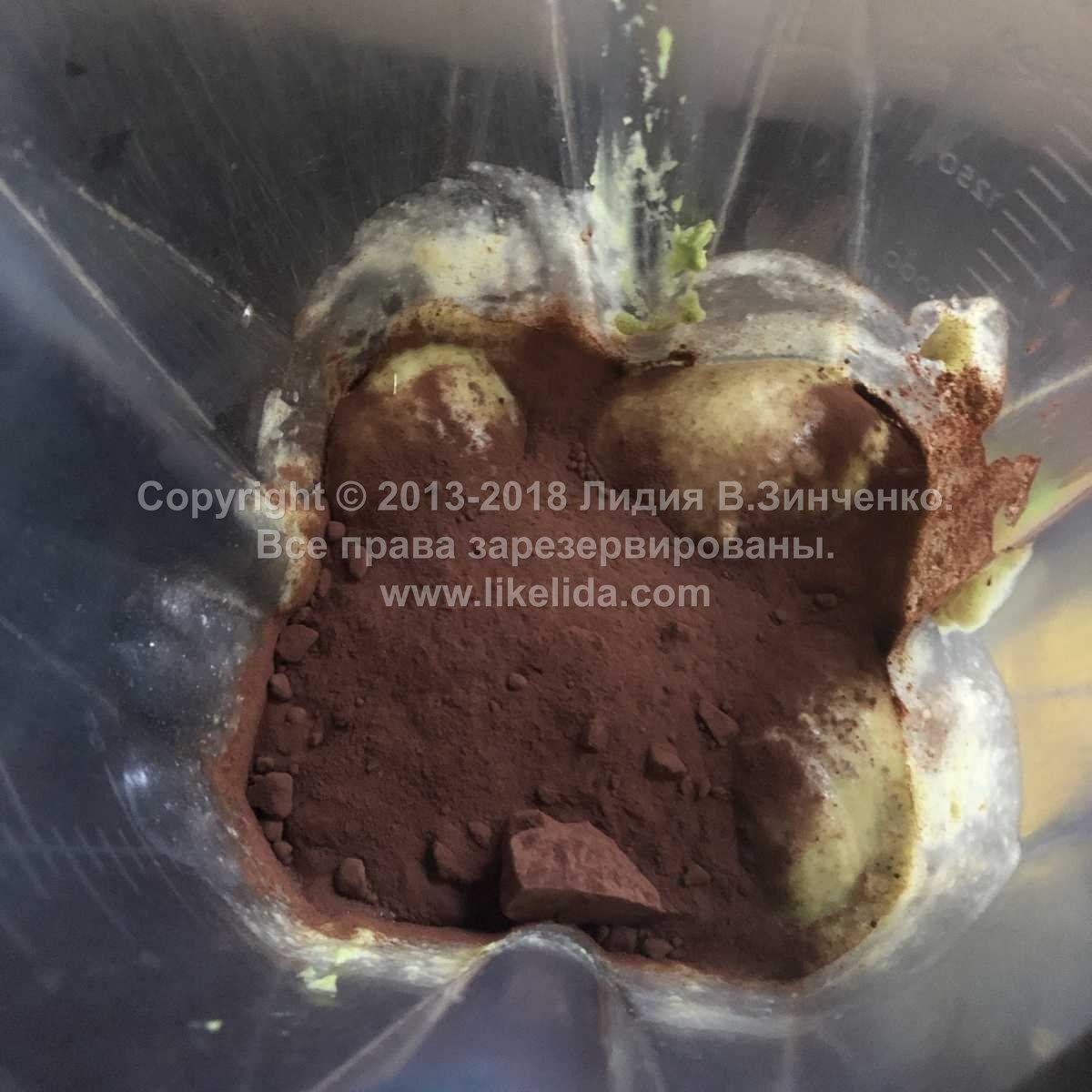 You can use any cocoa that you want but I prefer the Dutch one. It smells amazingly good and has a darker color – a great choice for our cake.


Blend it well to get silky texture. Poor your avocado cream over the peanut crust.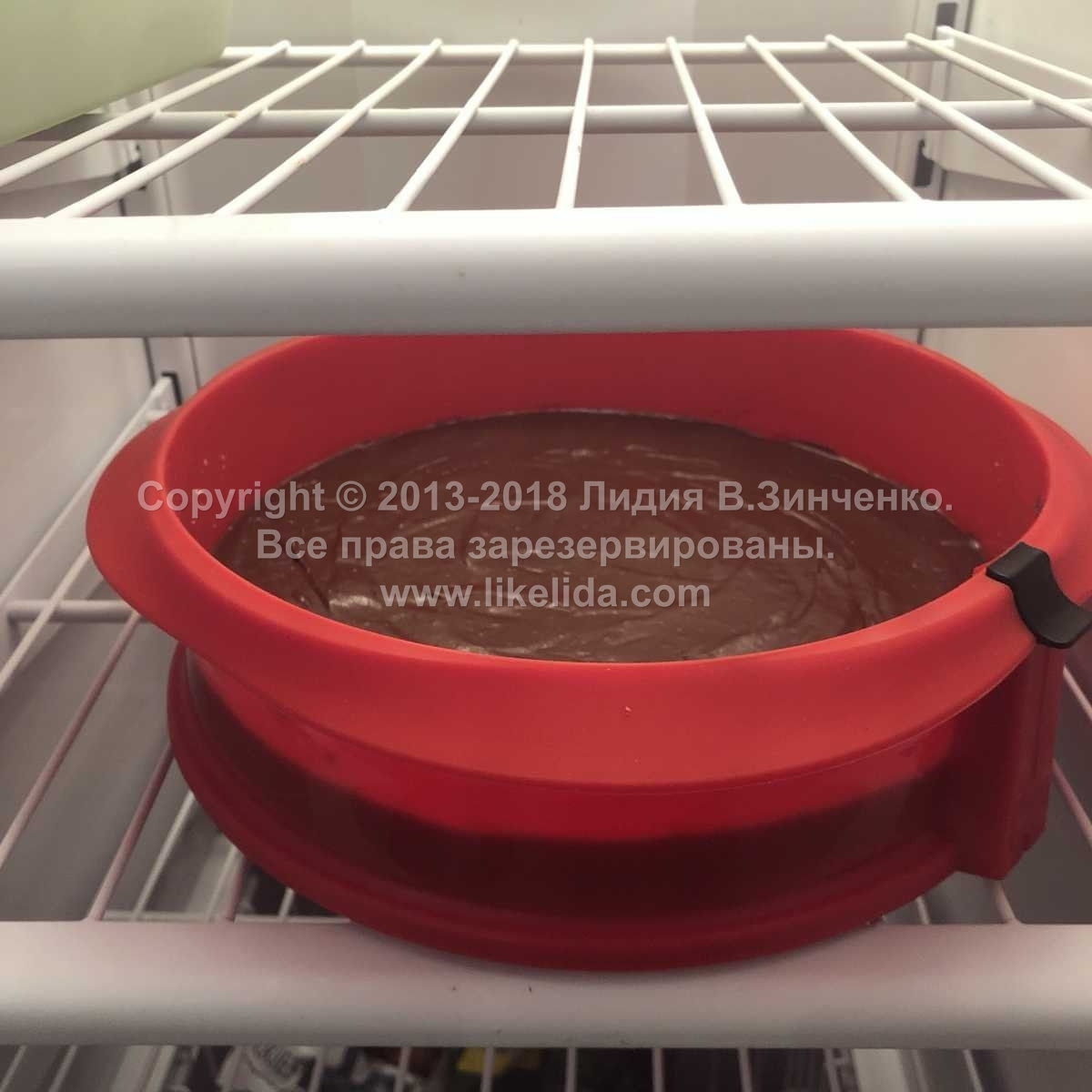 Put your cake in the fridge for 4-5 hours. Then slice and serve!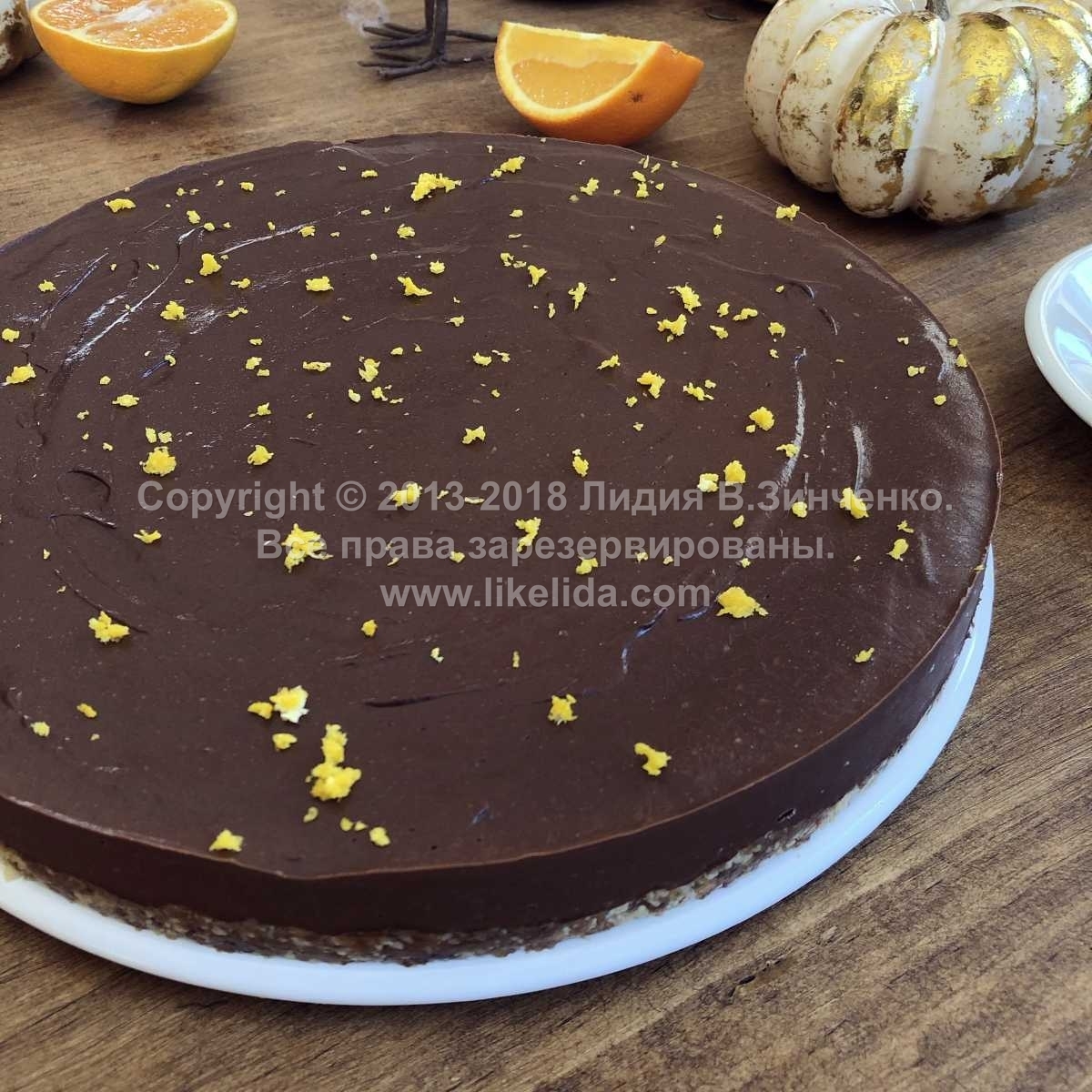 Delicious! Let's start this year on a good note.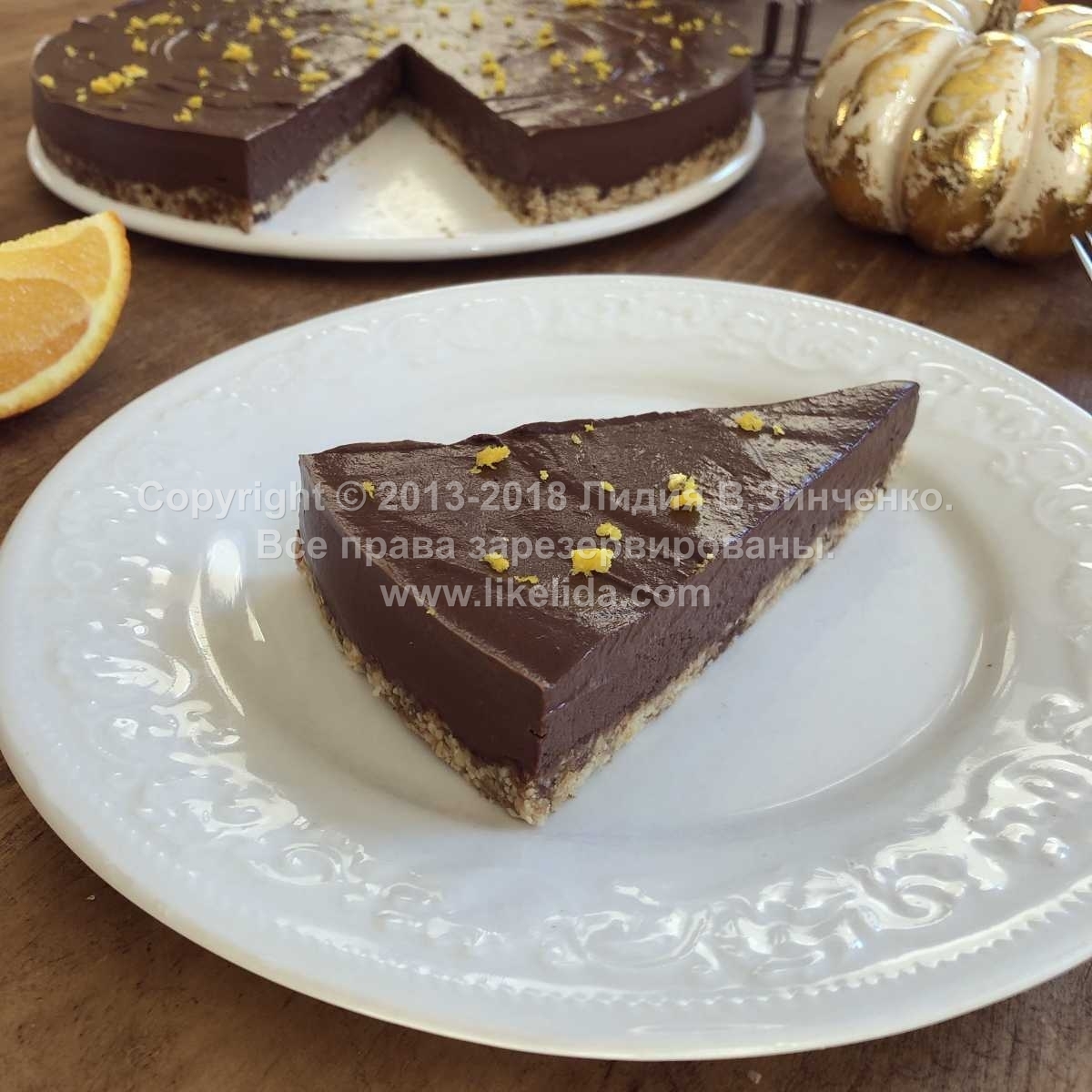 Sweet one! Enjoy!