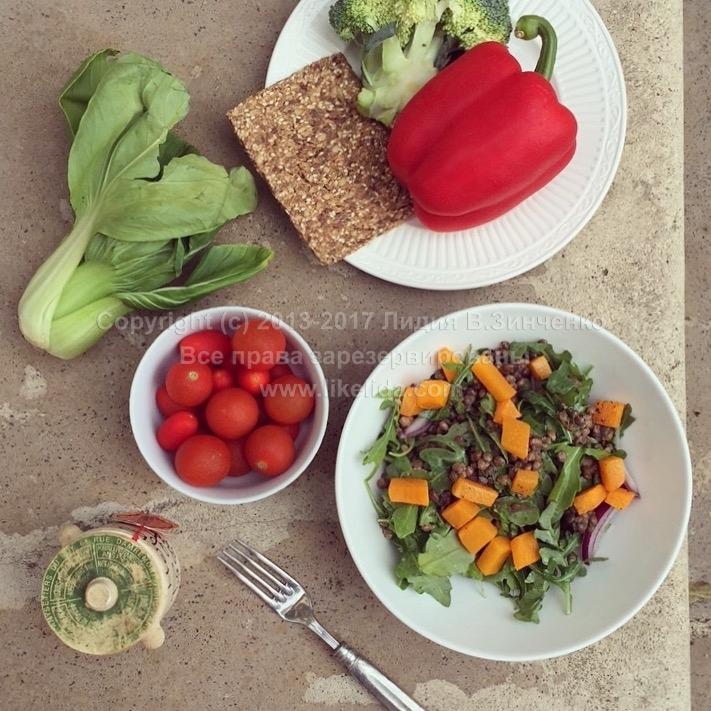 Today we're cooking a healthy, simple, and very tasty salad.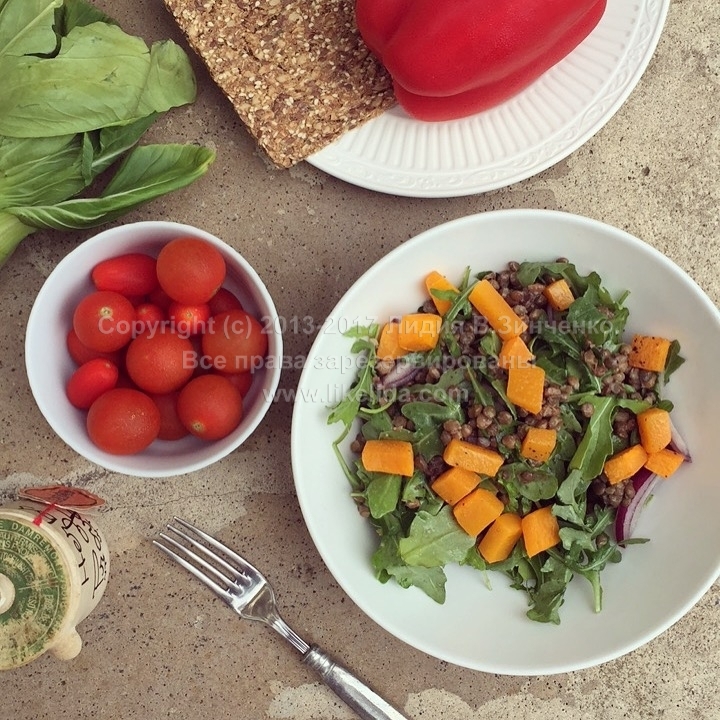 Rocket (Arugula) is one of the most popular salad ingredients.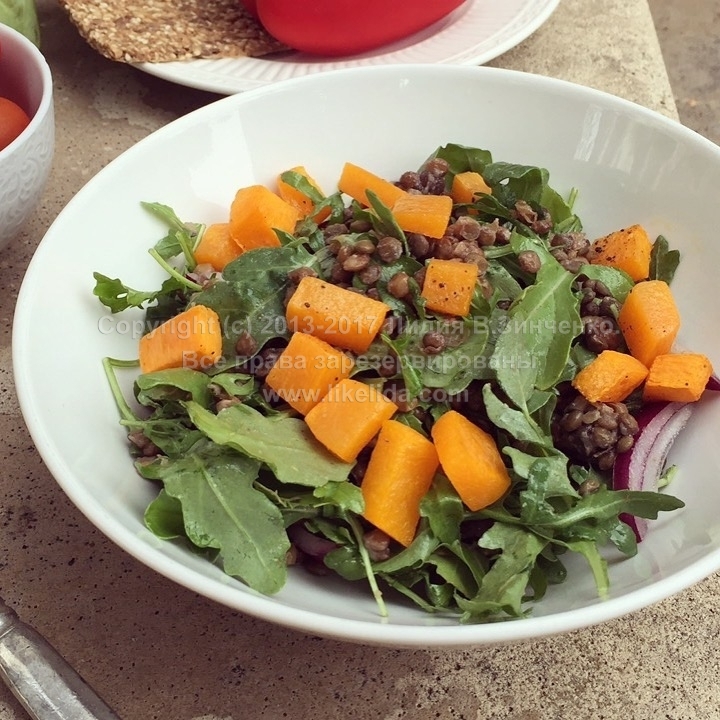 It is piquant and has a satisfying bitterness.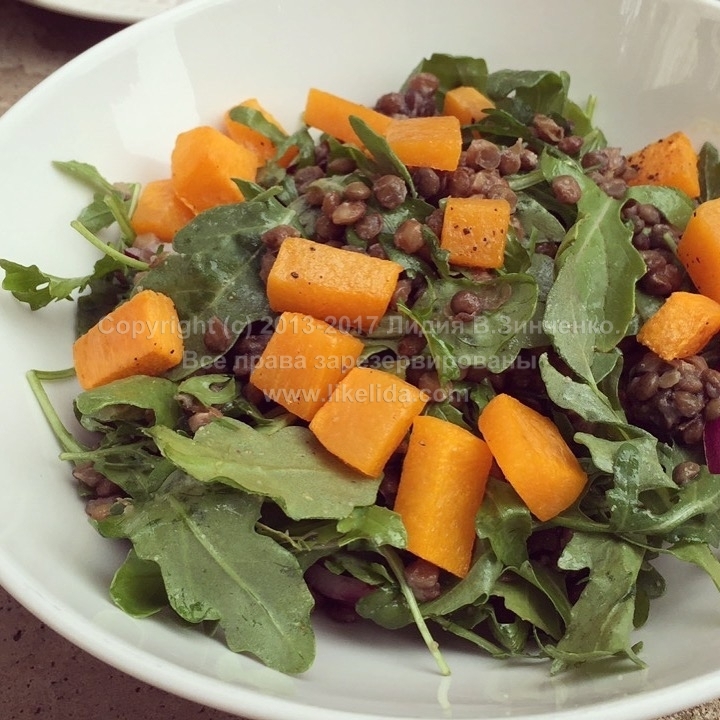 A little about Arugula. This herb contains vitamins A, K, C, and calcium.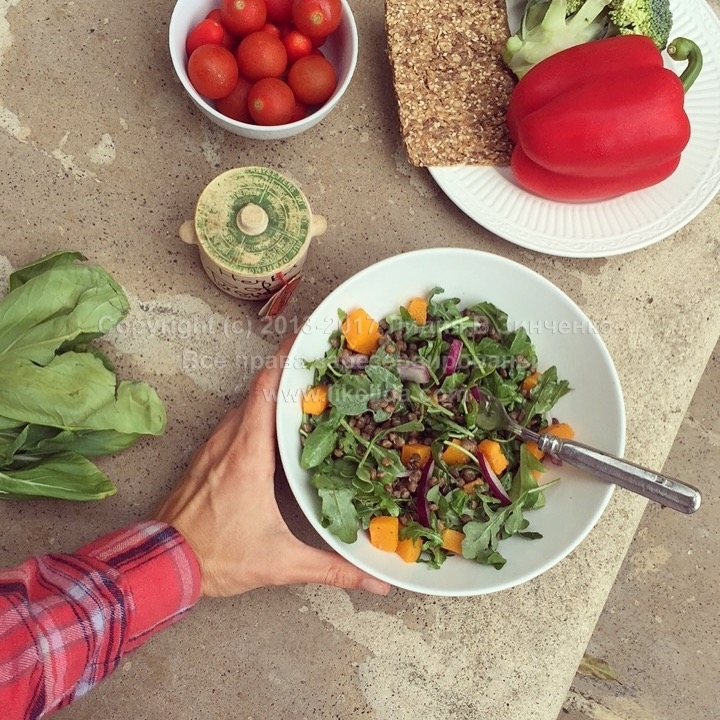 Lentils are an important part of the salad. They are rich in phosphorus, folic acid, iron, vitamin B1, B6, zinc, and protein.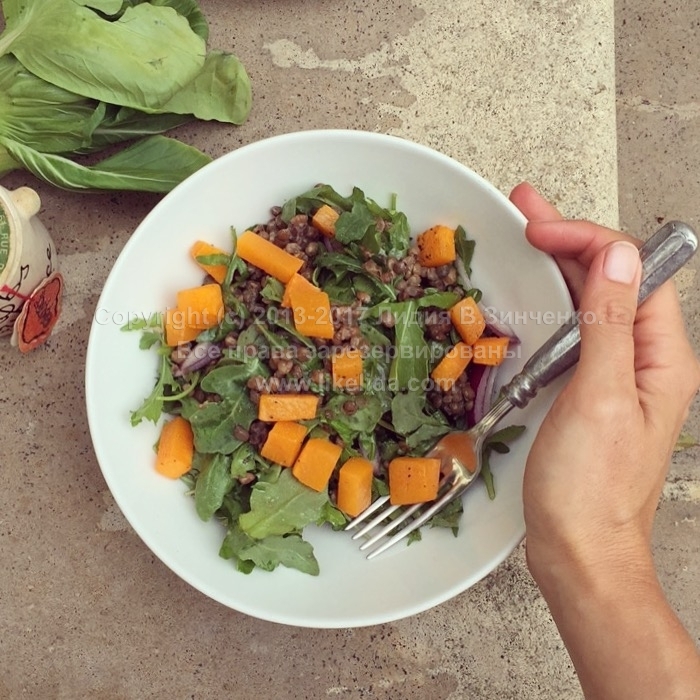 A little sweet and warm pumpkin balances the taste! Mmm … I love pumpkin – and you?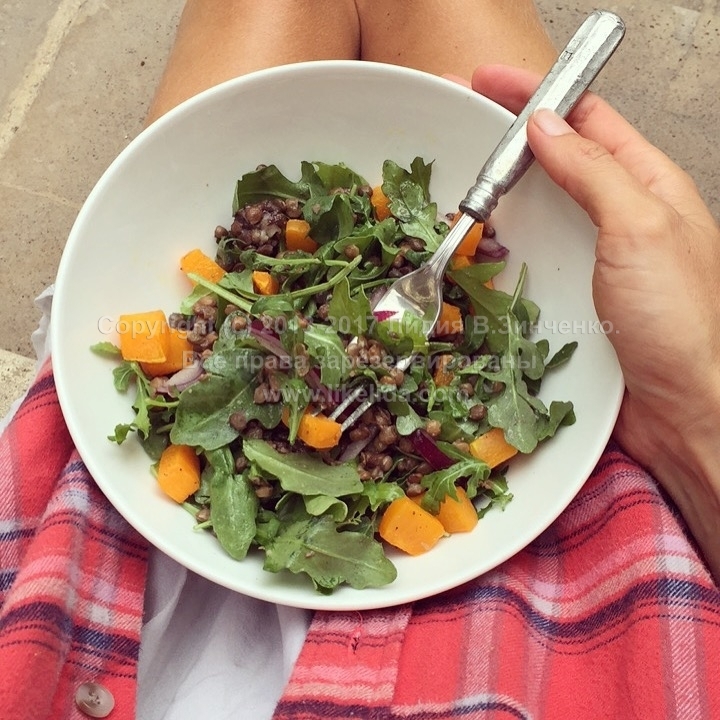 A little red onion never hurt anyone. Done! Delicious salad right before your eyes! A bowl of health! You can serve this salad both warm and cold.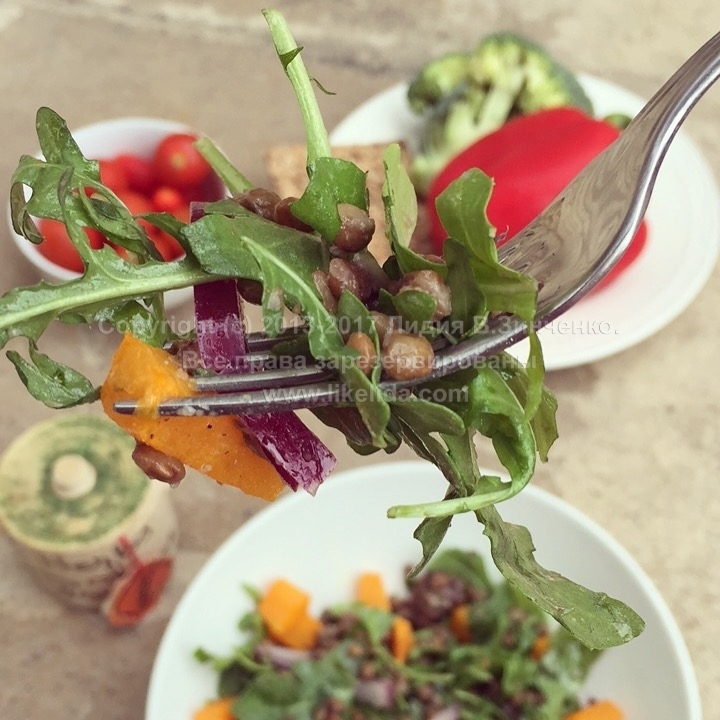 Ready? Set? Let's go cooking!
We will need:
1-1/4 cups pumpkin
1 large handful of arugula
1 cup boiled lentils
2 tbsp. red onions
1/4 tsp. cumin
2 tbsp. lemon juice
3 tbsp. odorless vegetable oil (I use canola oil)
Salt and black pepper to taste
Preheat the oven to 220C / 425F.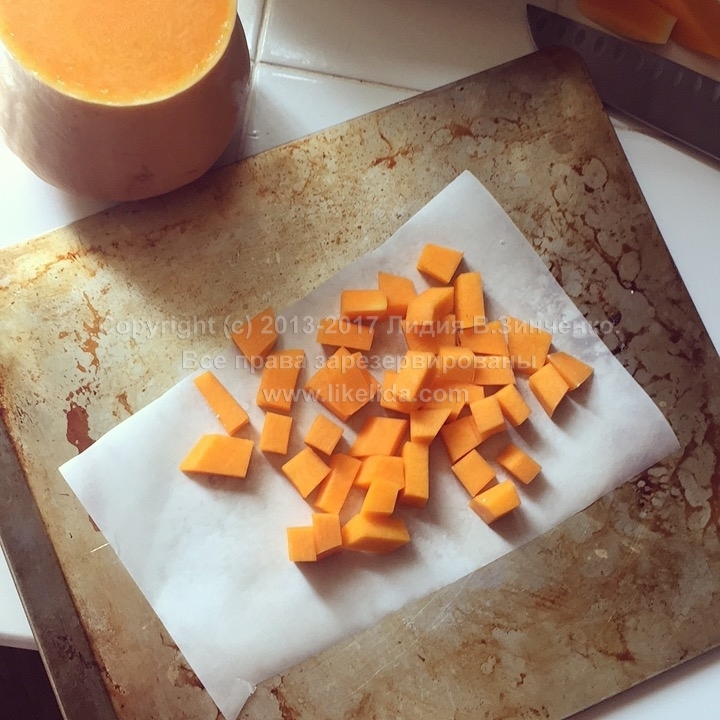 Cut the pumpkin into small cubes, add salt and pepper. Grease the baking paper with butter and bake the pumpkin for 10-15 minutes.
Wash and boil the lentils.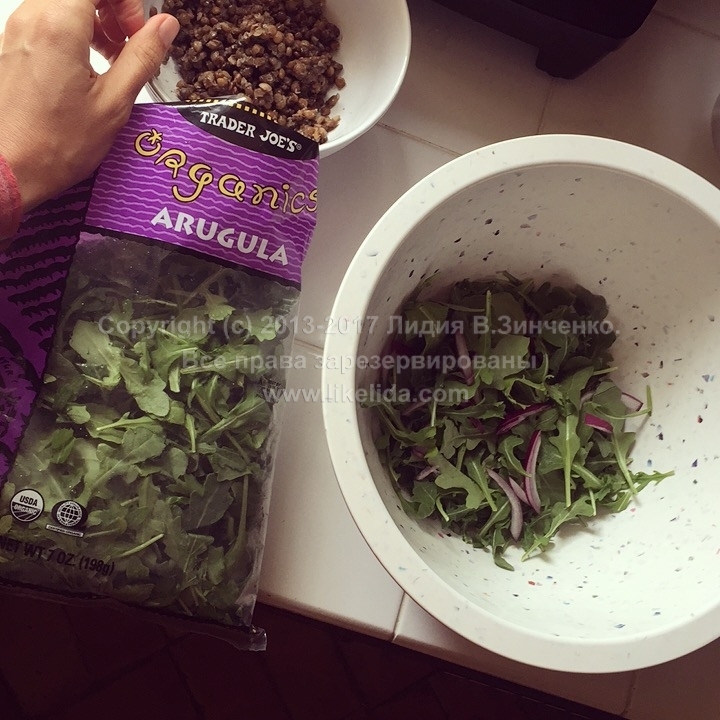 Put the aragula in a cup, and add a chopped onion.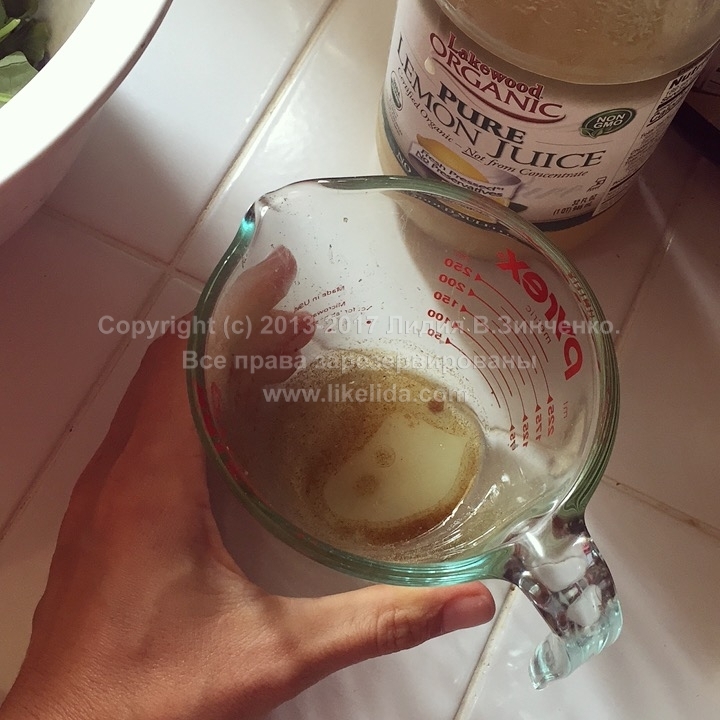 Mix the dressing: butter, juice, cumin.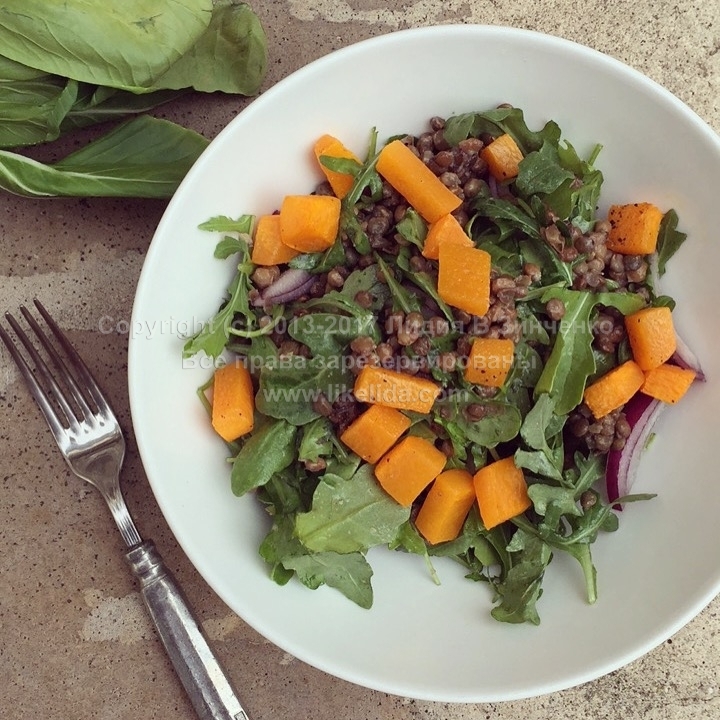 Toss the arugula and lentils, and cover with the sauce. Add the pumpkin to the salad.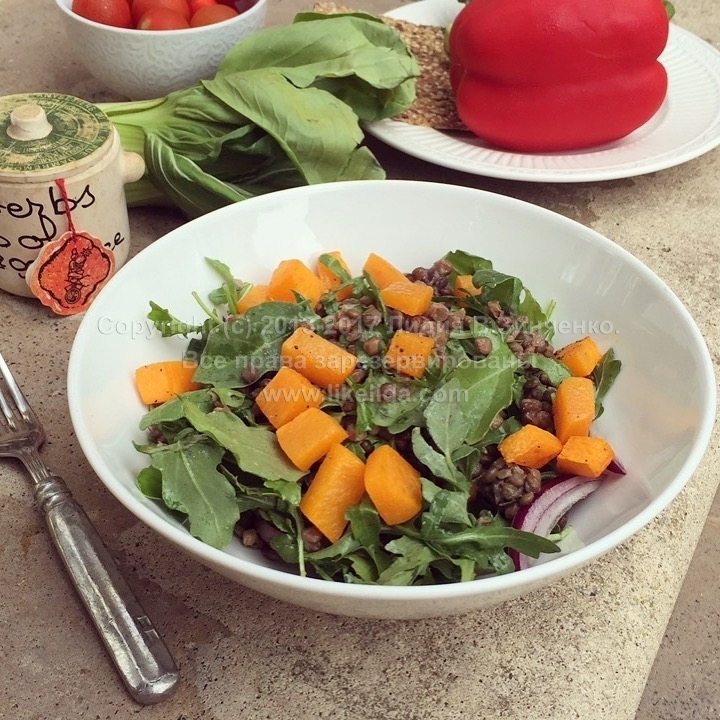 Done! Add salt, if necessary.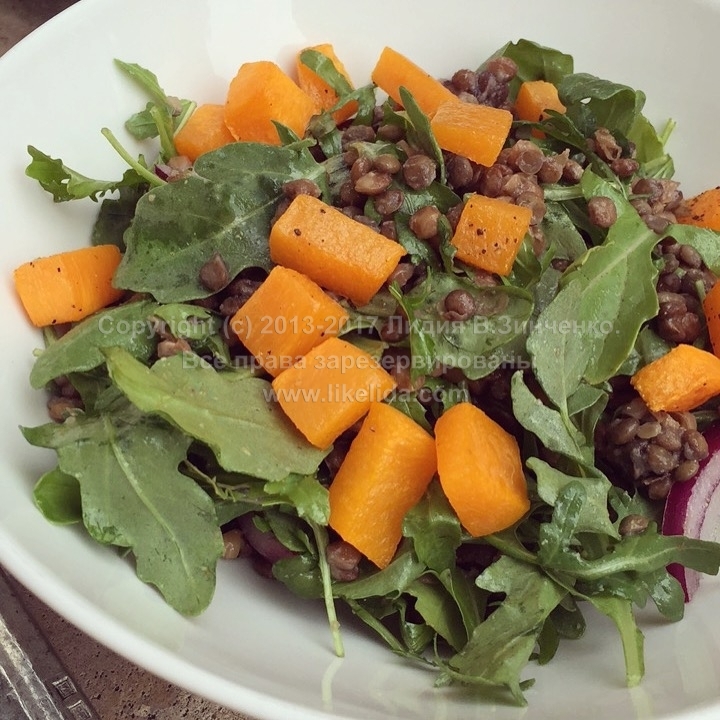 Bon appétit!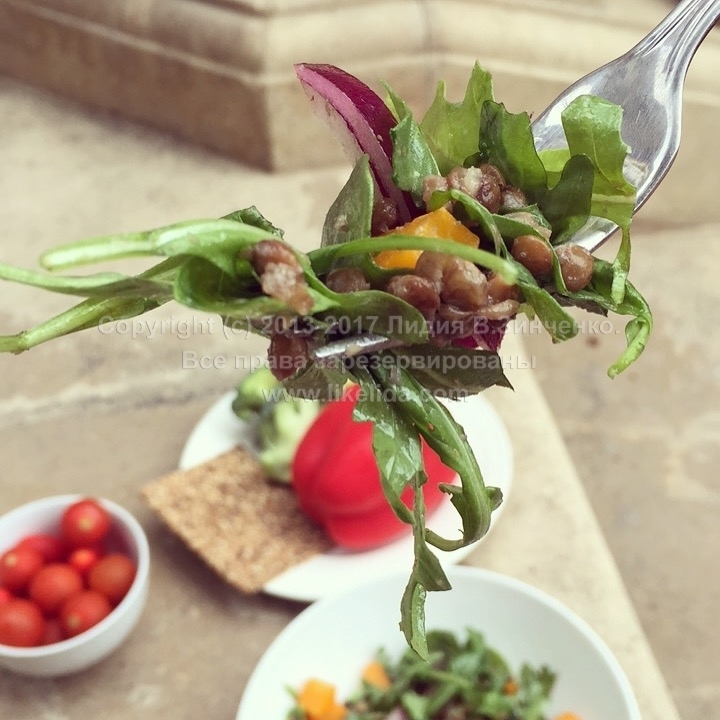 I hope everyone has a great week!