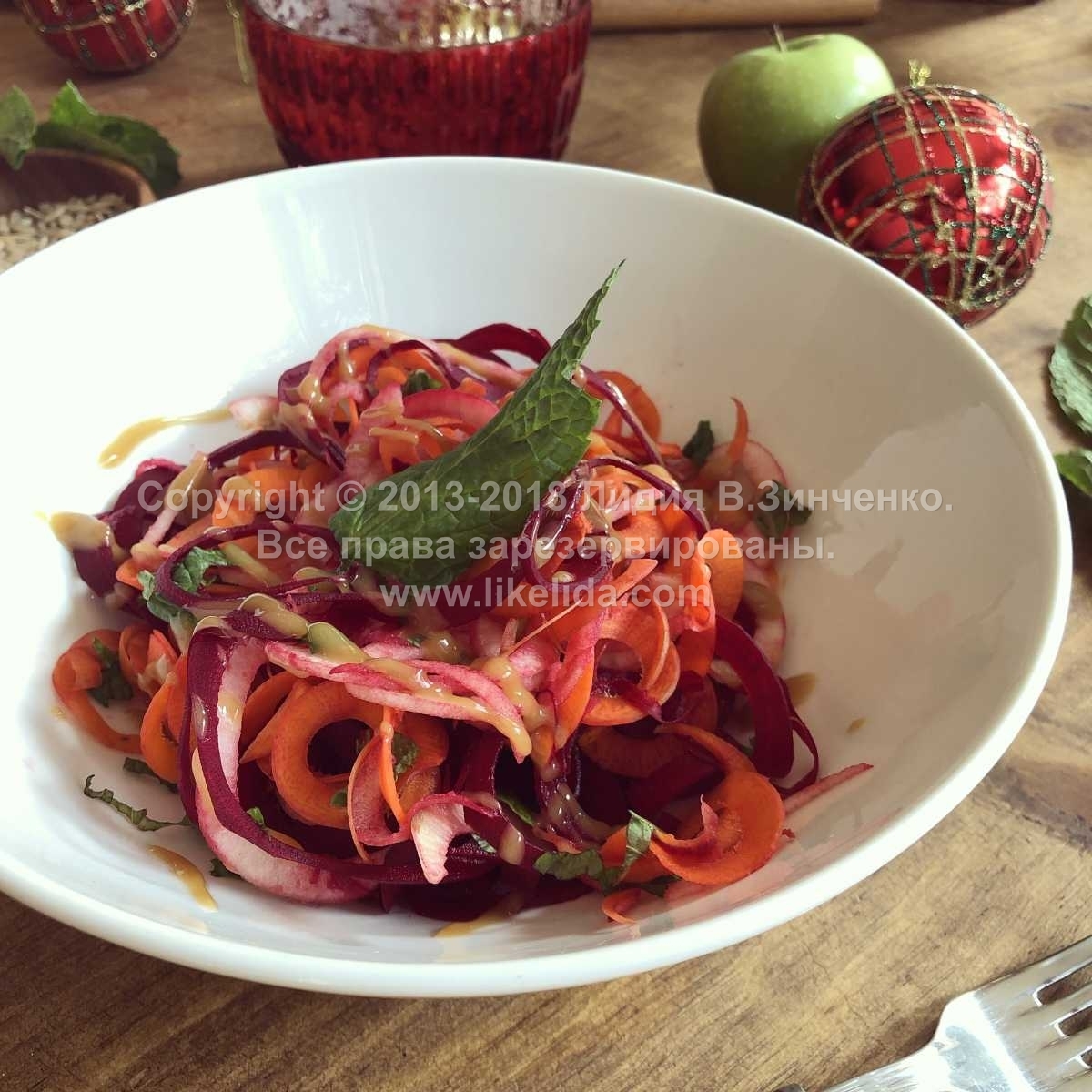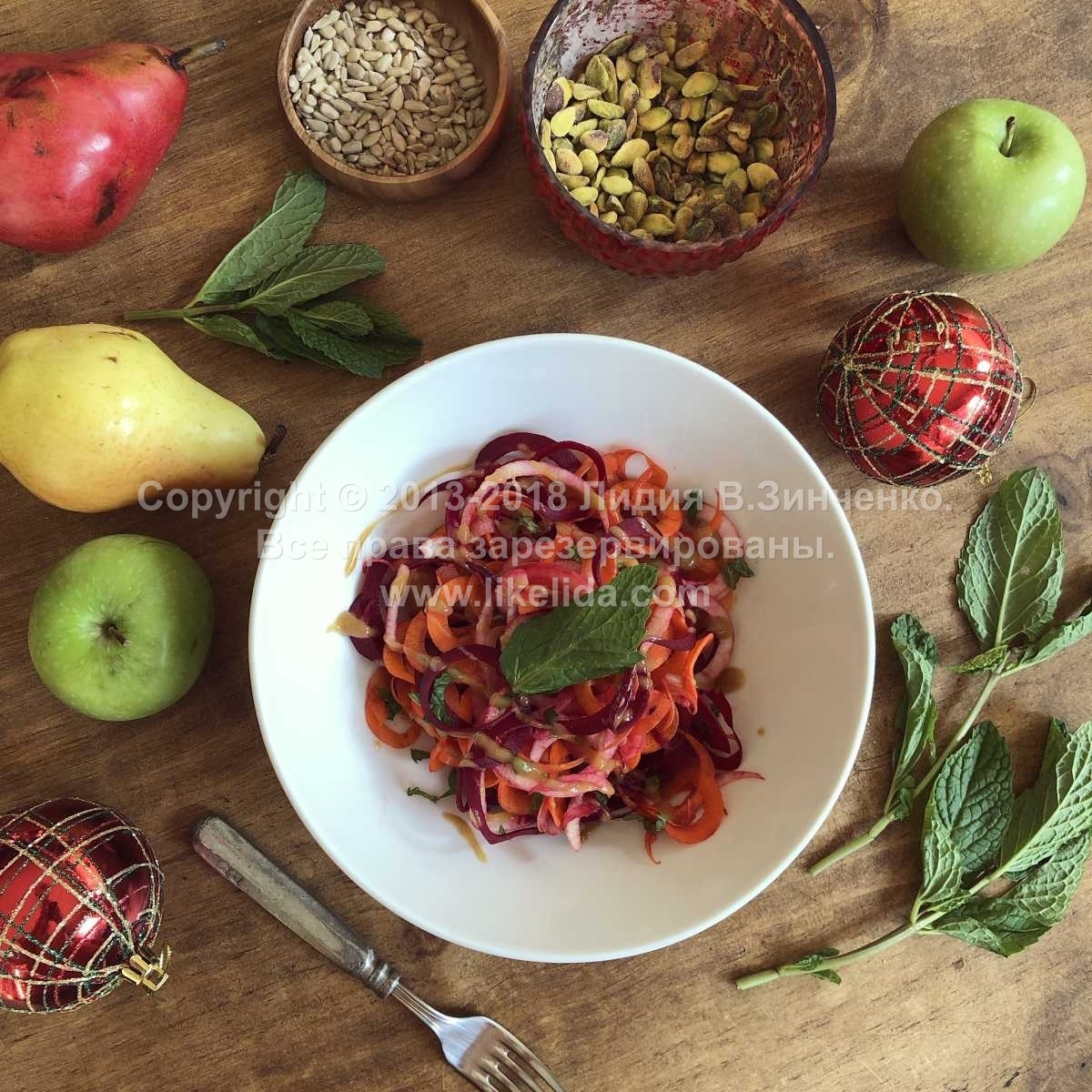 I have a very strange love with beets. When I was little,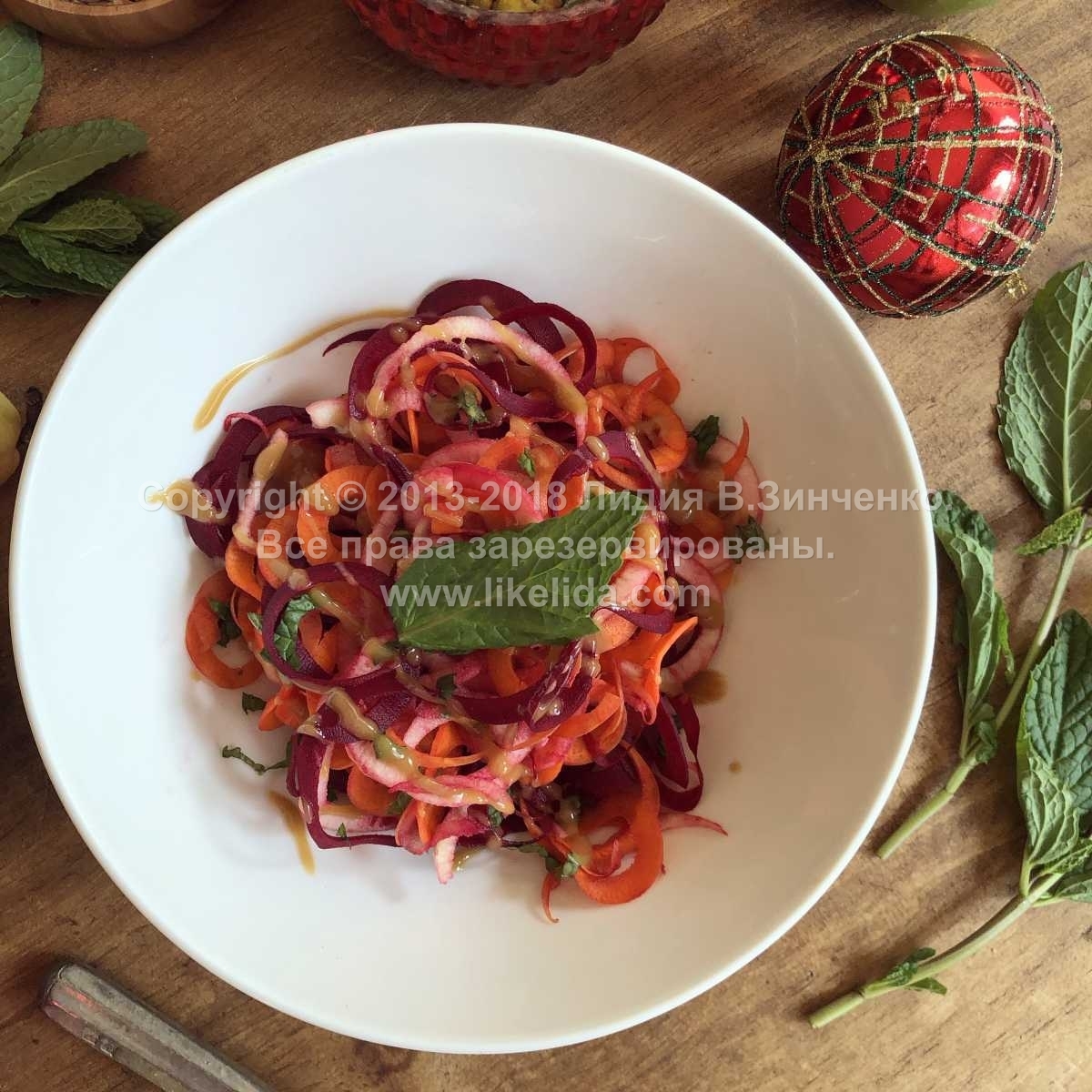 I did not like them at all, maybe because my mom cooked them too often. Well, that's happens.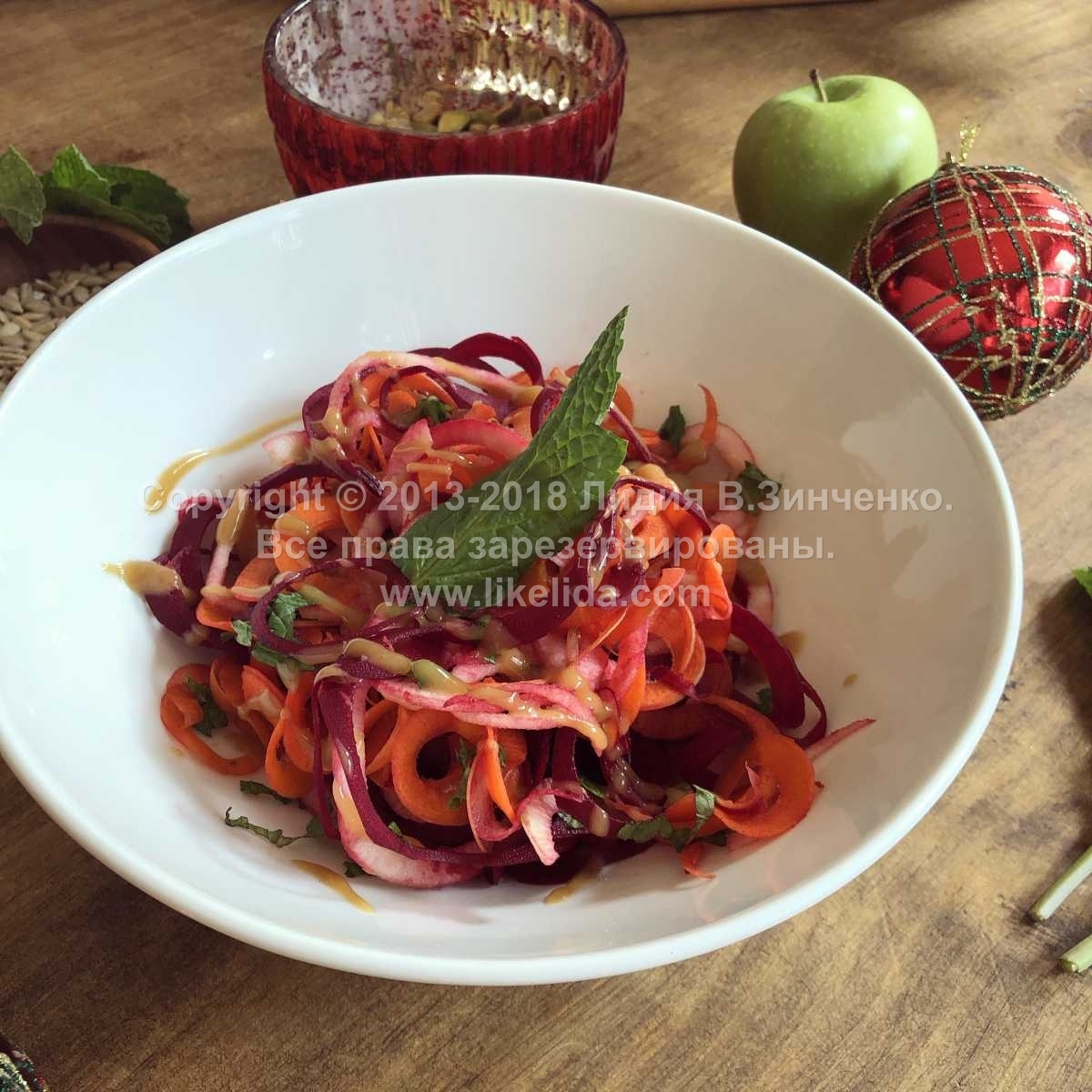 Anyway, by the age of 30 I fell in love with the beets big time.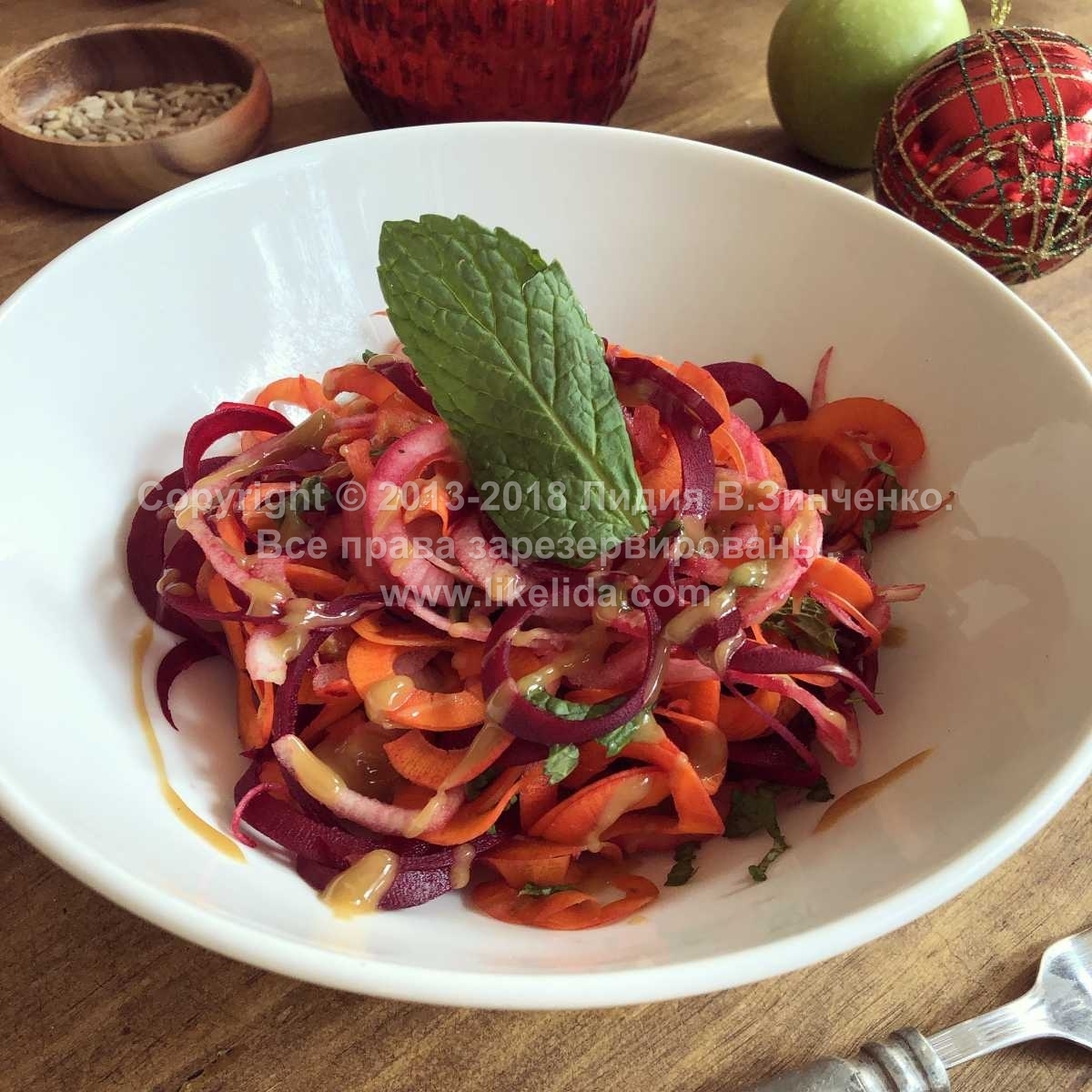 Made lots of cakes, soups with it, but my very special love is this salad. It's fresh, tasty, crunchy and very healthy.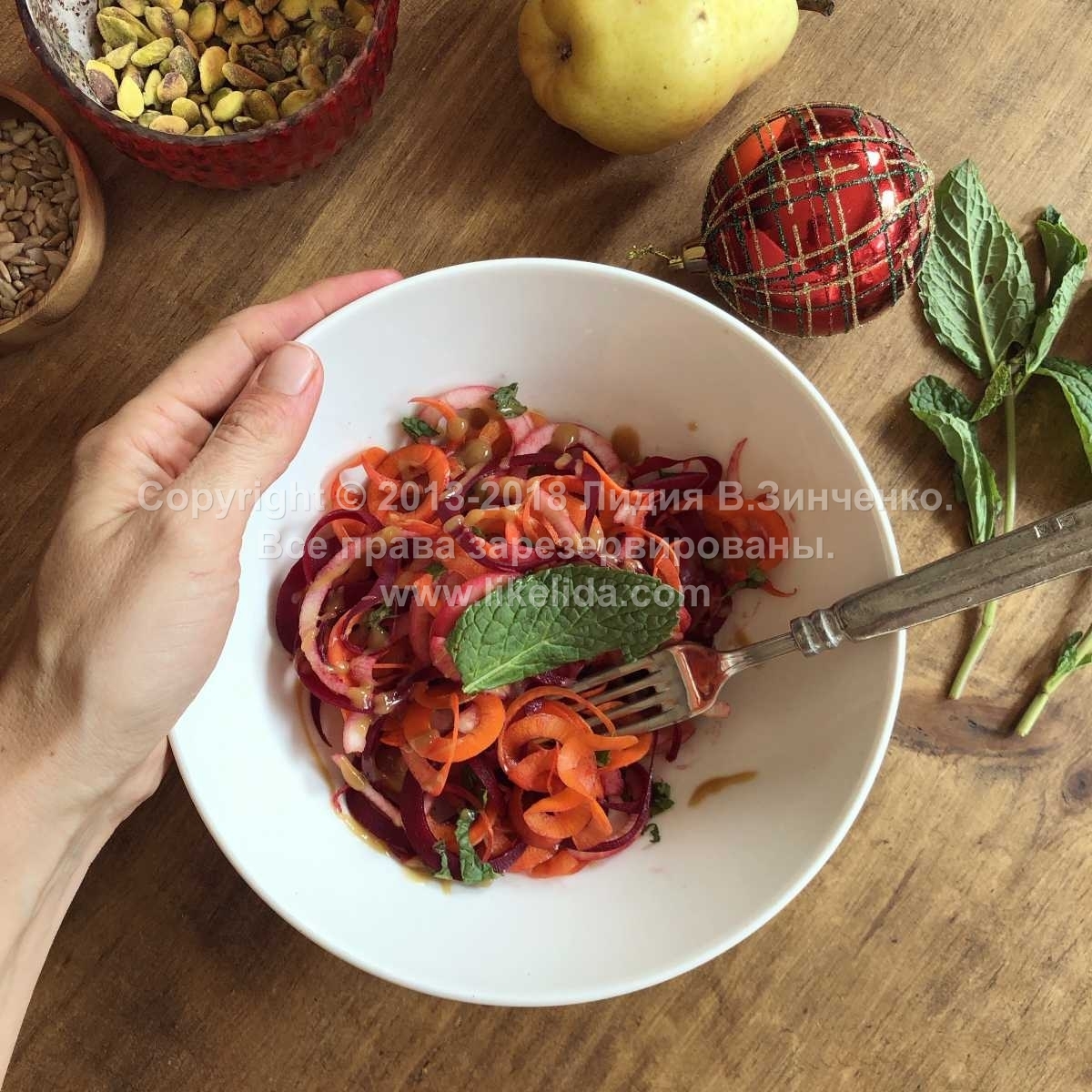 I should say a few more words about the dressing. It's sweet, very flavorful – thanks to sunflower seeds and just delicious. This salad can be a great addition to your New Year's Eve menu or just a part of your everyday healthy diet.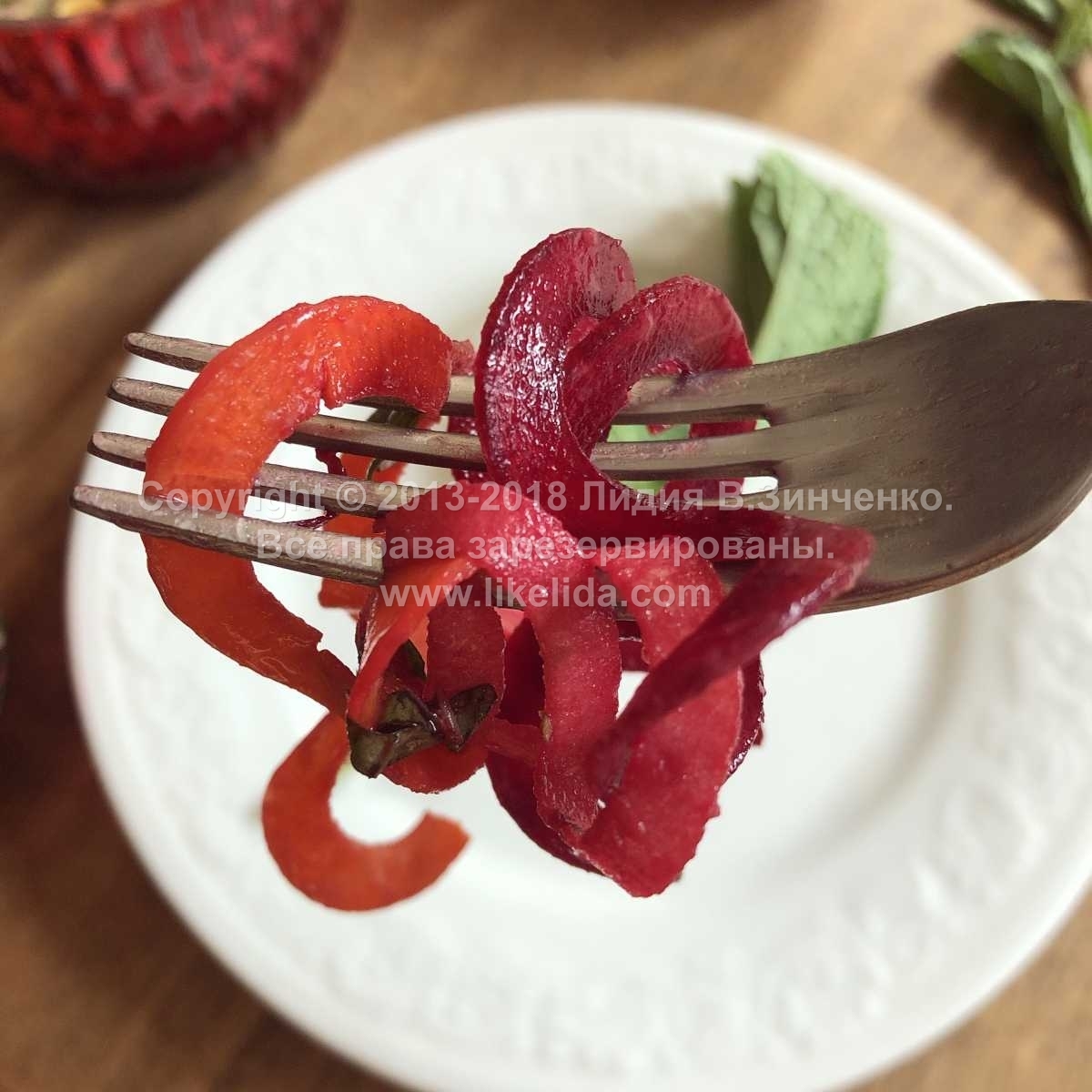 Ready? Let's go cooking!
We will need:
1 small raw beet
1 green apple
1 small raw carrot
Fresh mint
For the dressing
1 table spoon of sun flower seed butter
1-1,5 table spoon of apple vinegar
1 table spoon of agave or honey
3 table spoons of vegetable oil
Salt to taste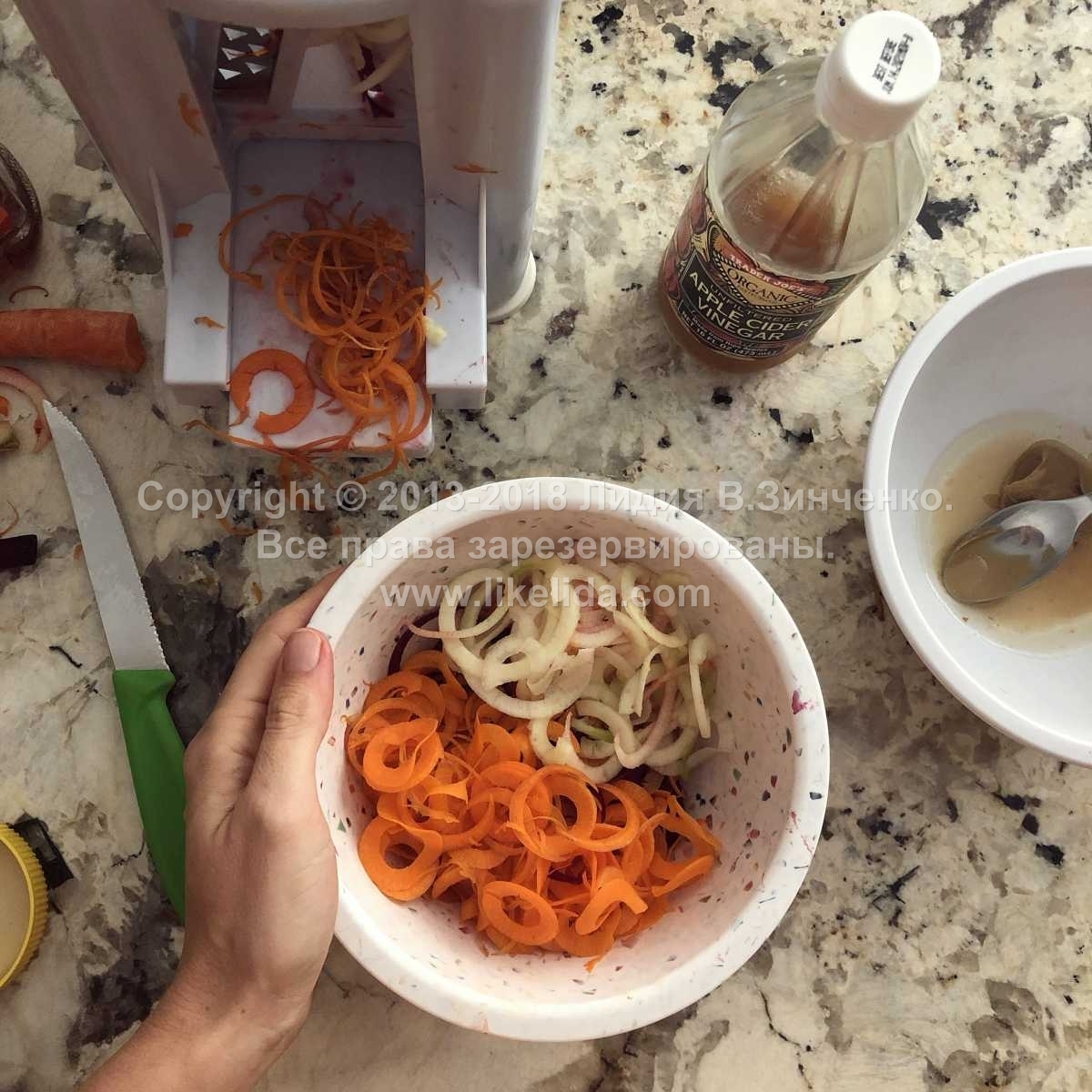 Shred you carrot, apple and beet.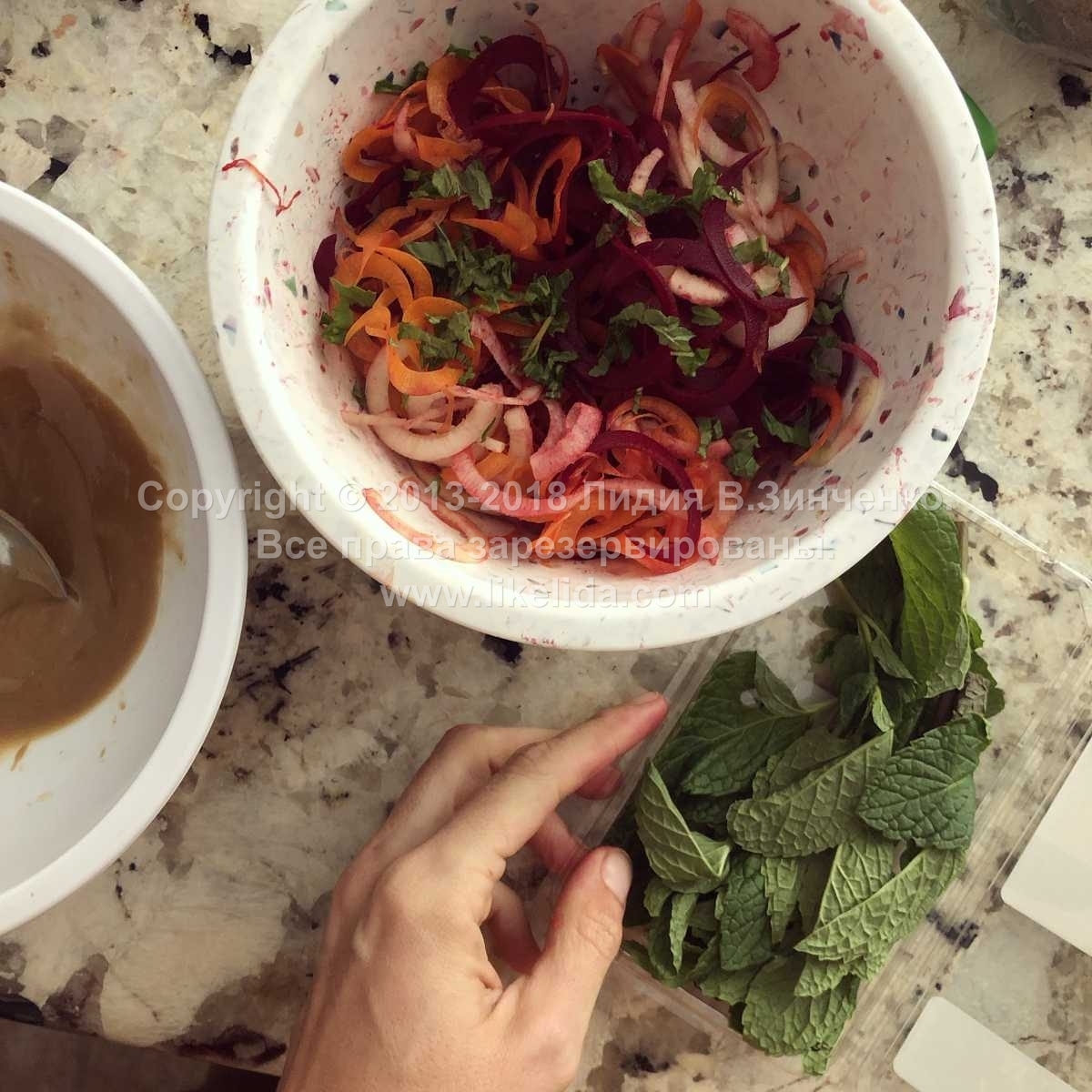 Mix everything for your dressing, add mint.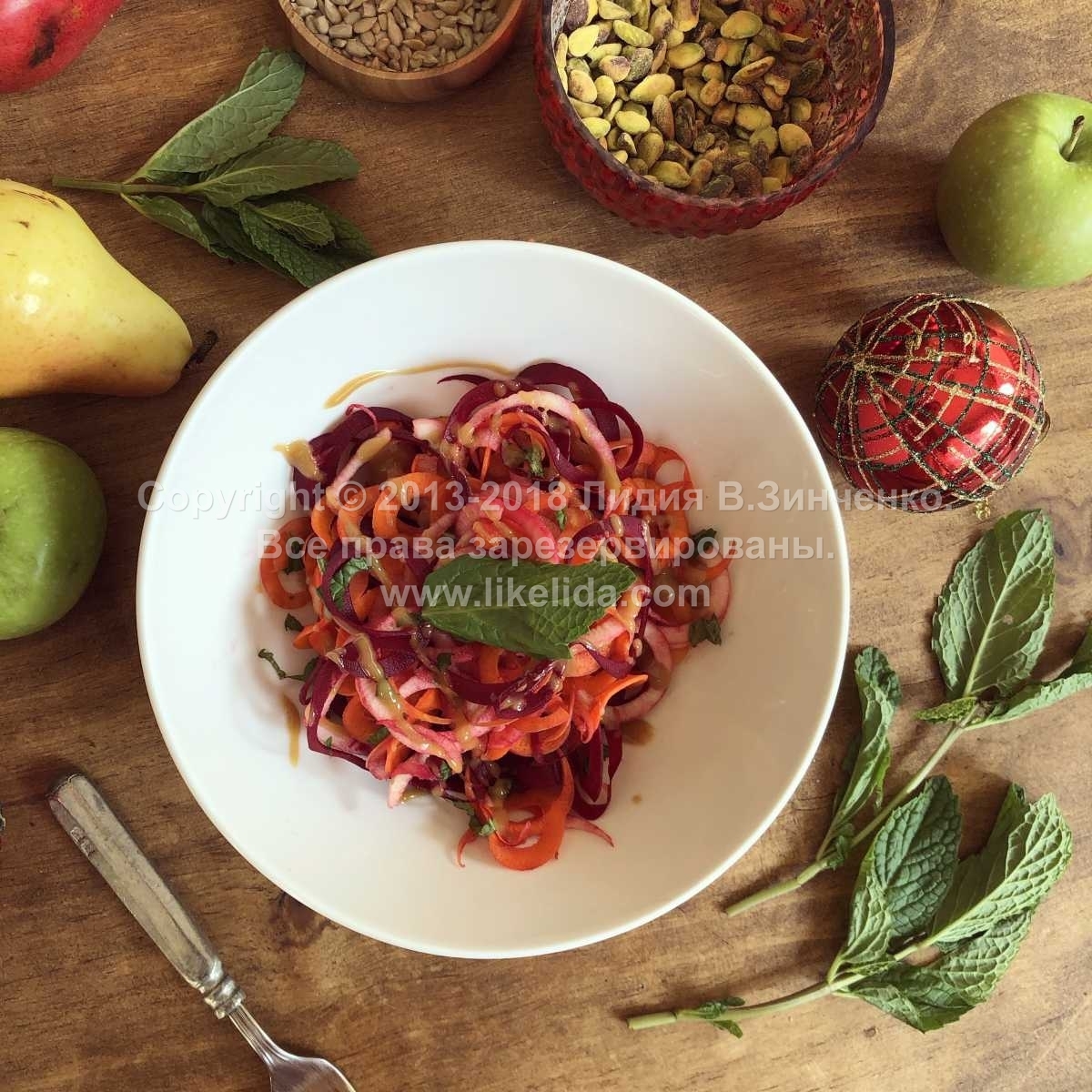 Mix your dressing into the salad.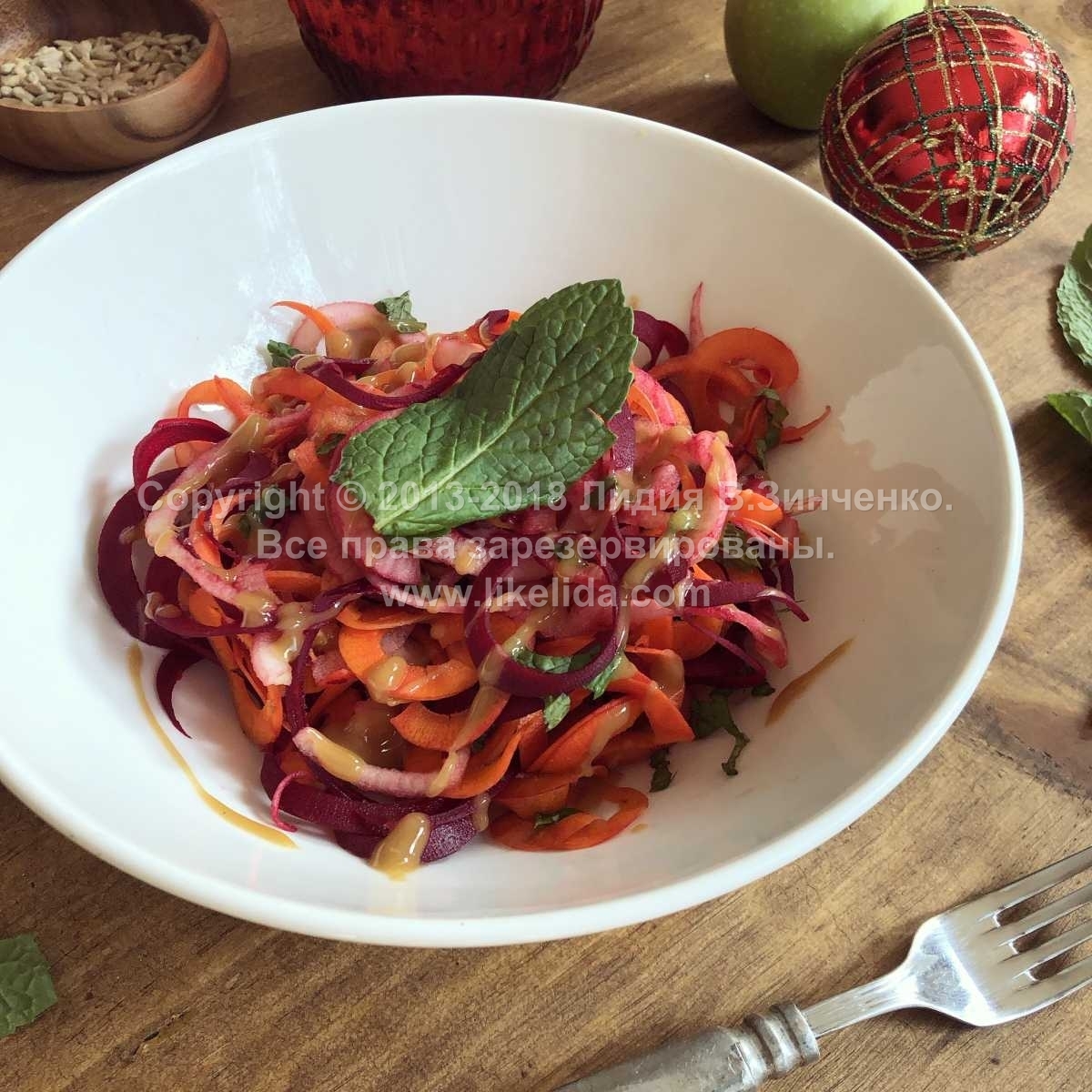 Done! Enjoy! And happy Holidays!