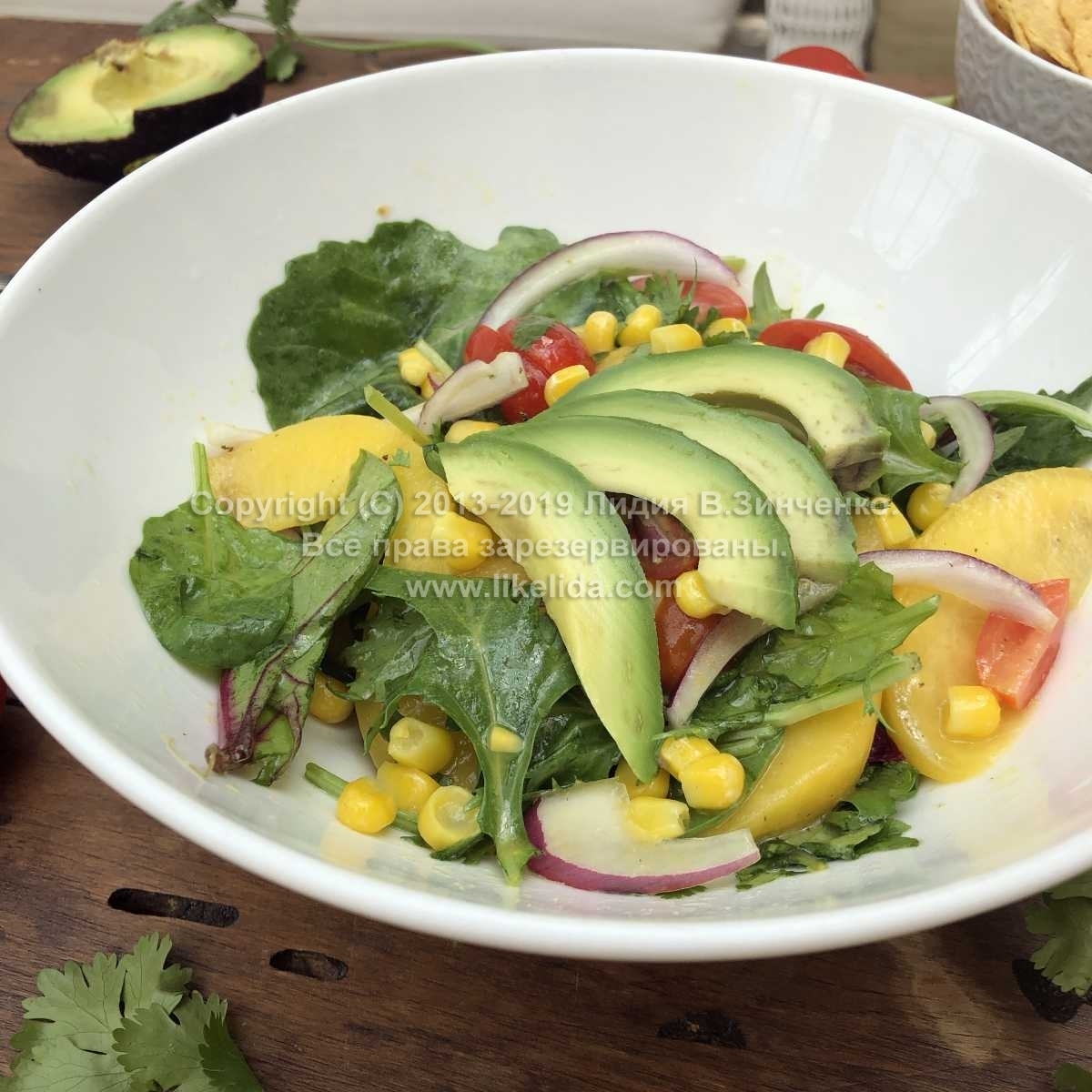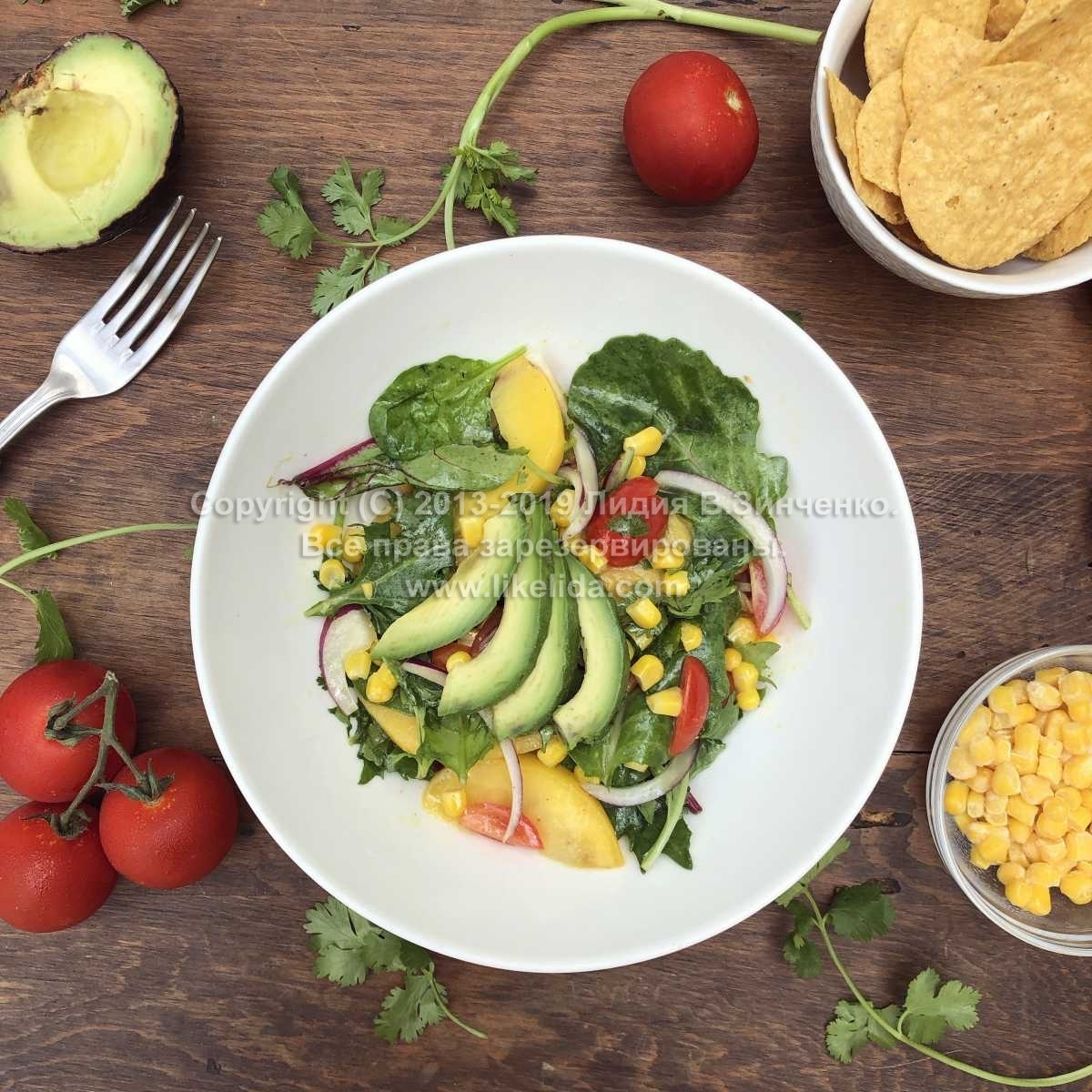 If you think that the cold autumn days are the reason to skip salads on your menu, you may be very wrong.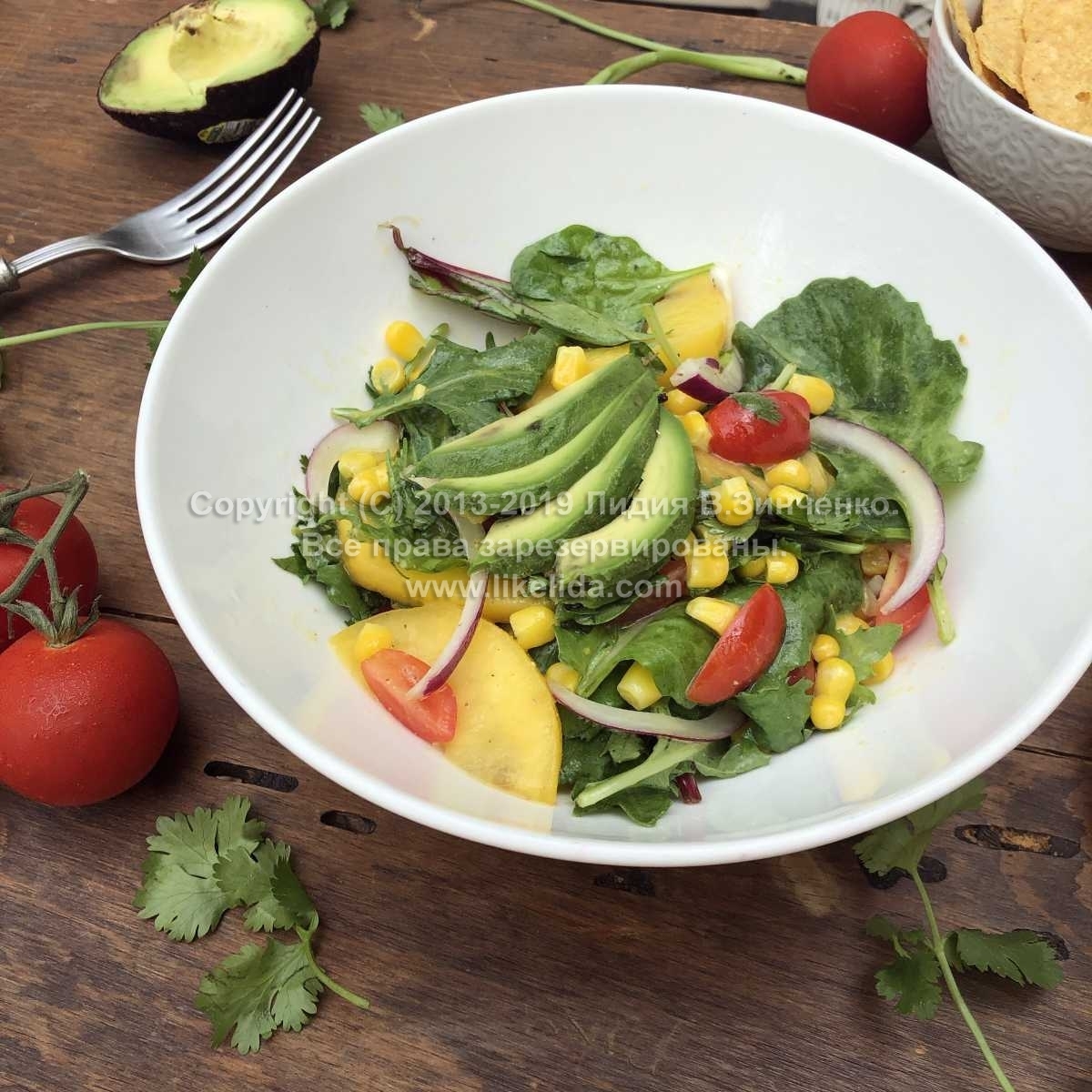 If you think fall is a not a season for juicy fruits like peaches – you may also be very wrong.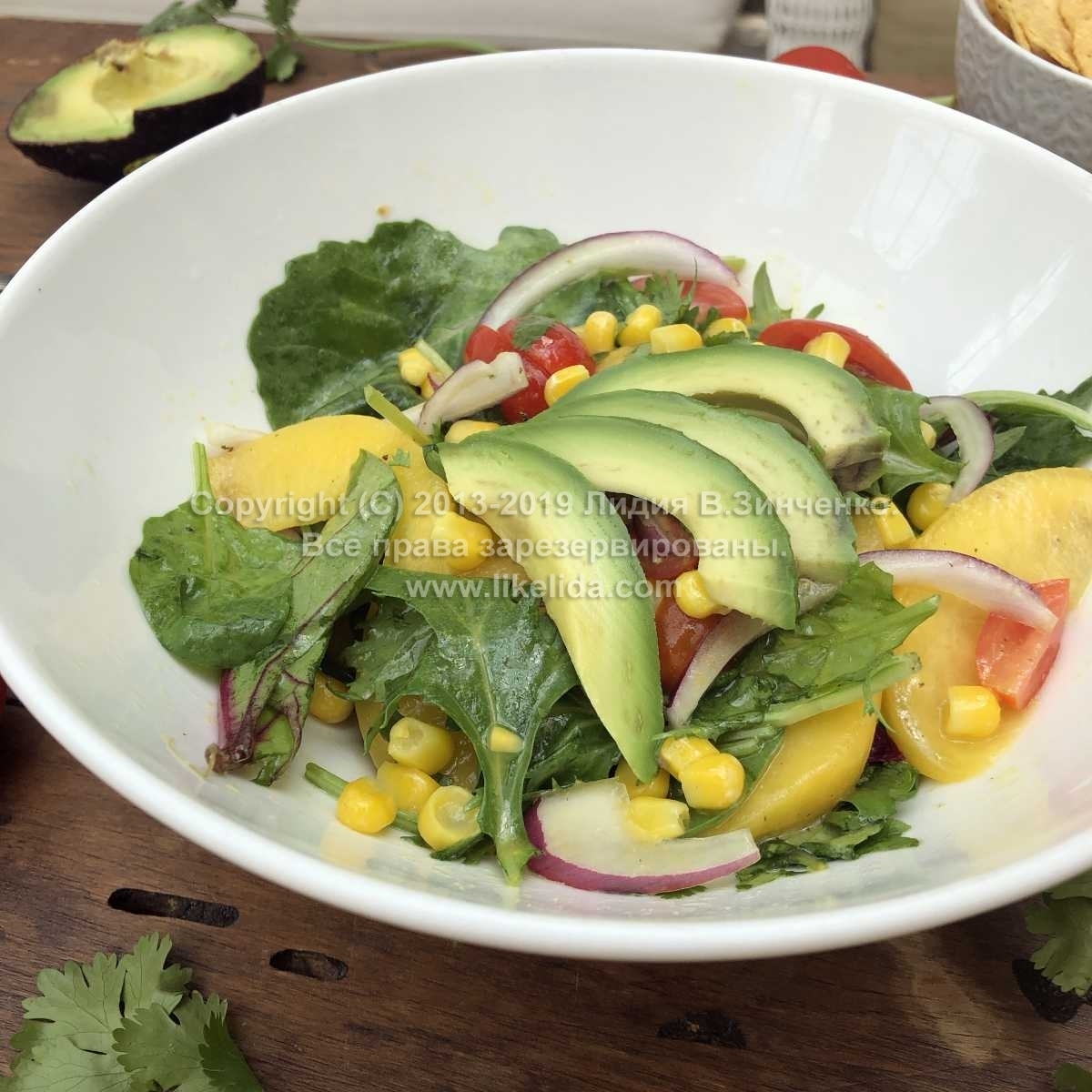 And today I will do my best to prove it.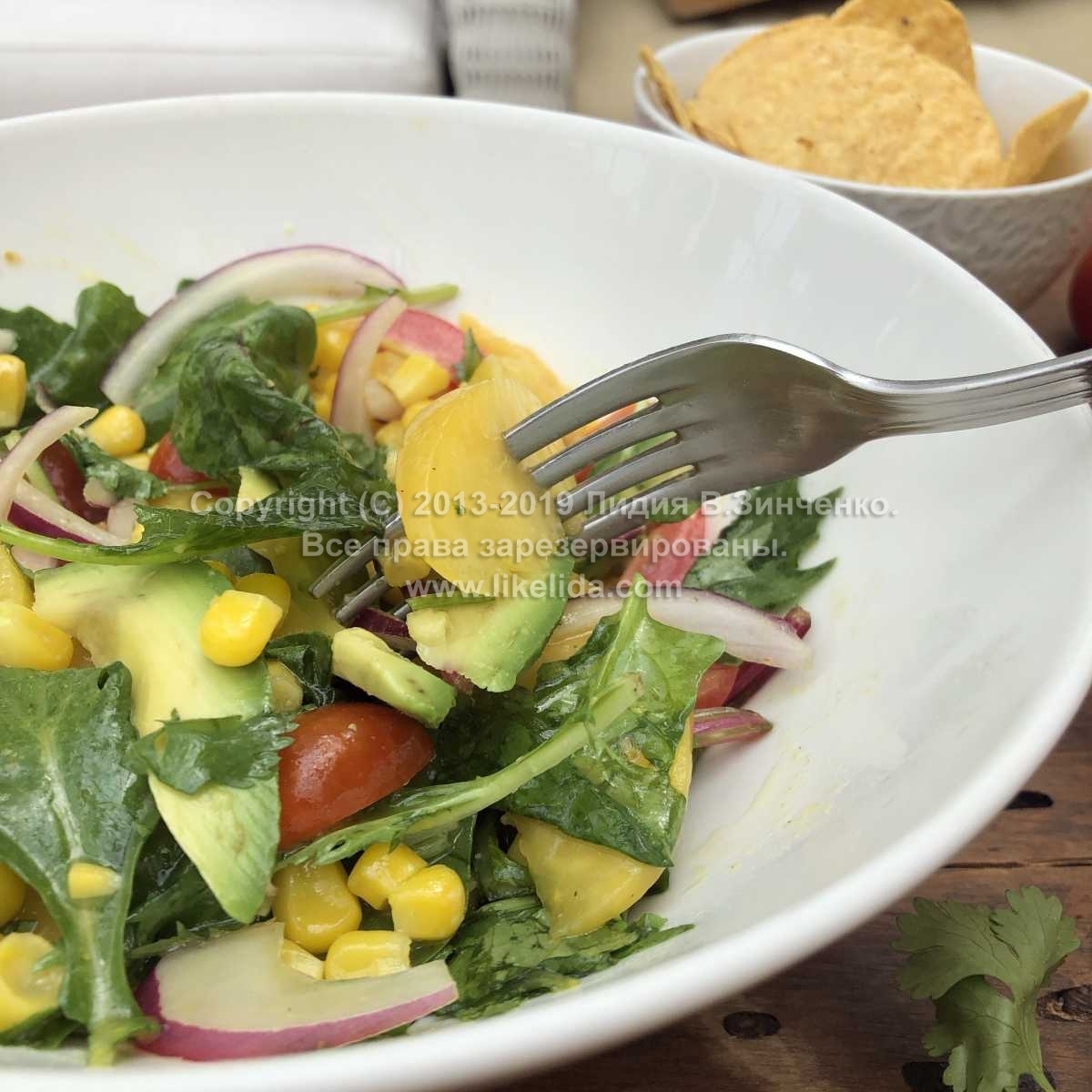 Today we are making an amazing peach salad with corn.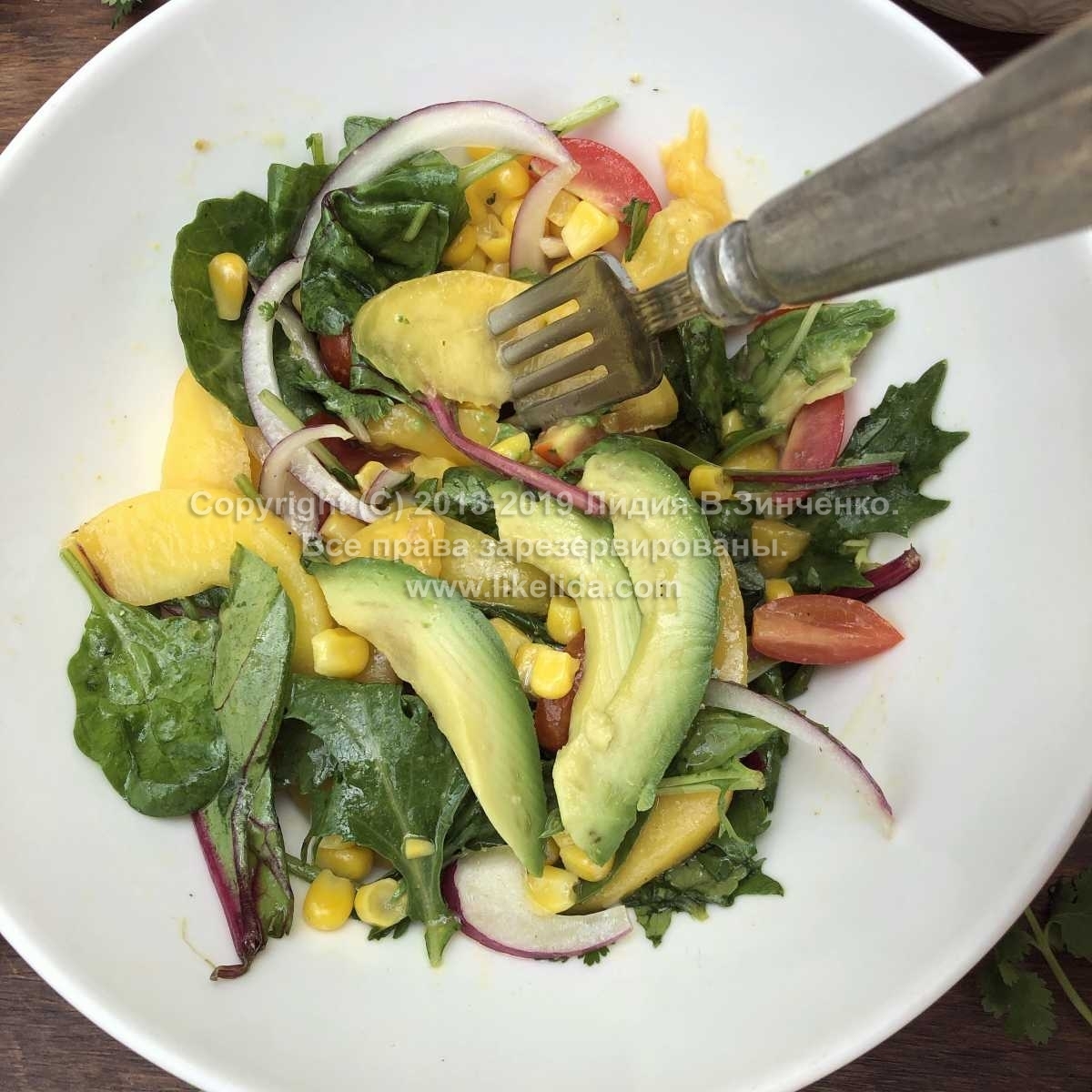 It's "to die for"! If I can be really honest, I should call this salad a desert, because it's super tasty, sweet and delicious.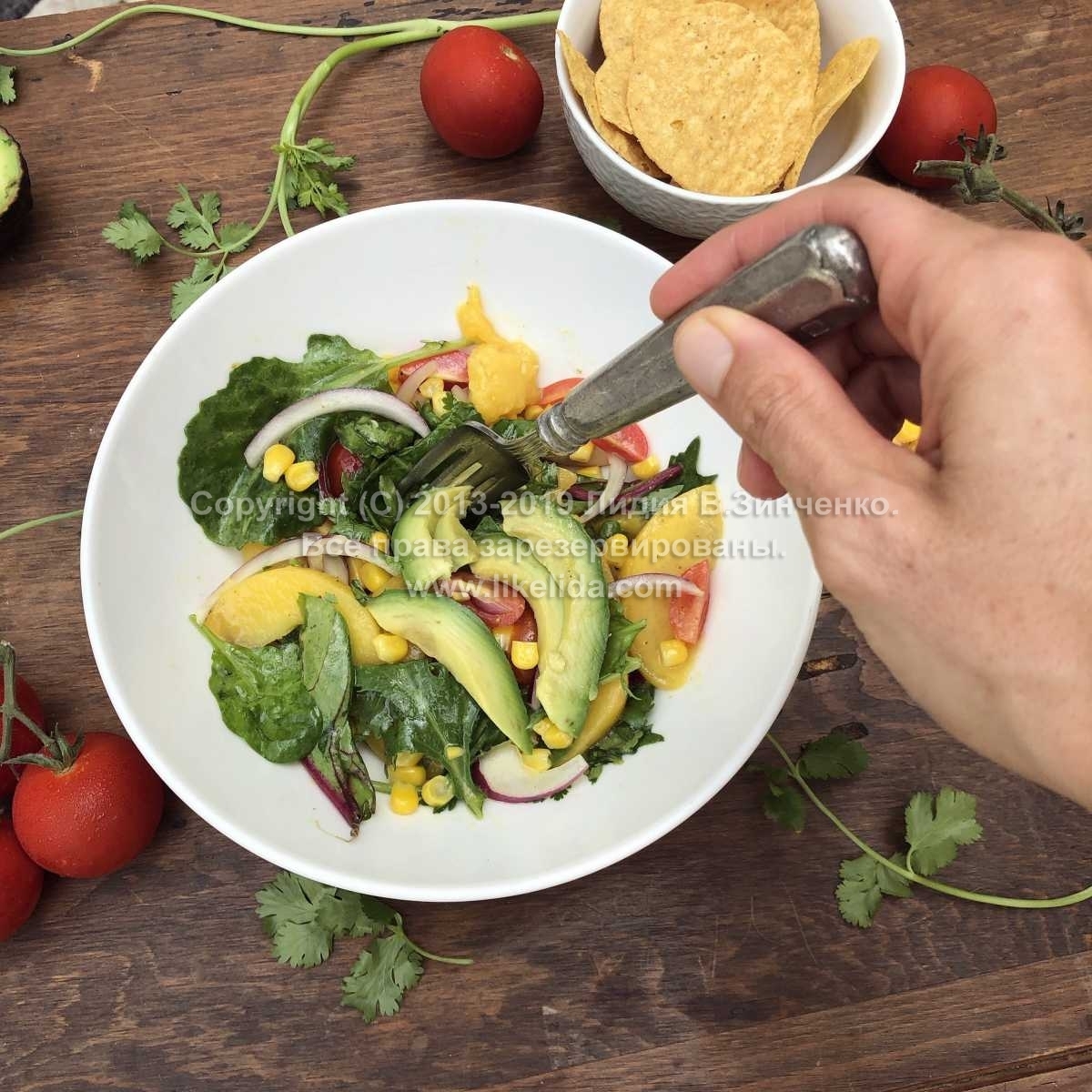 You don't need to use fresh peaches, frozen ones are even better because the defrosted fruit is oftentimes even softer than the fresh one and that works even better for your dish. You can also use any green mixes; I prefer spinach and young kale. Corn makes this salad very fresh and vibrant and onions add some "extra kick" to it.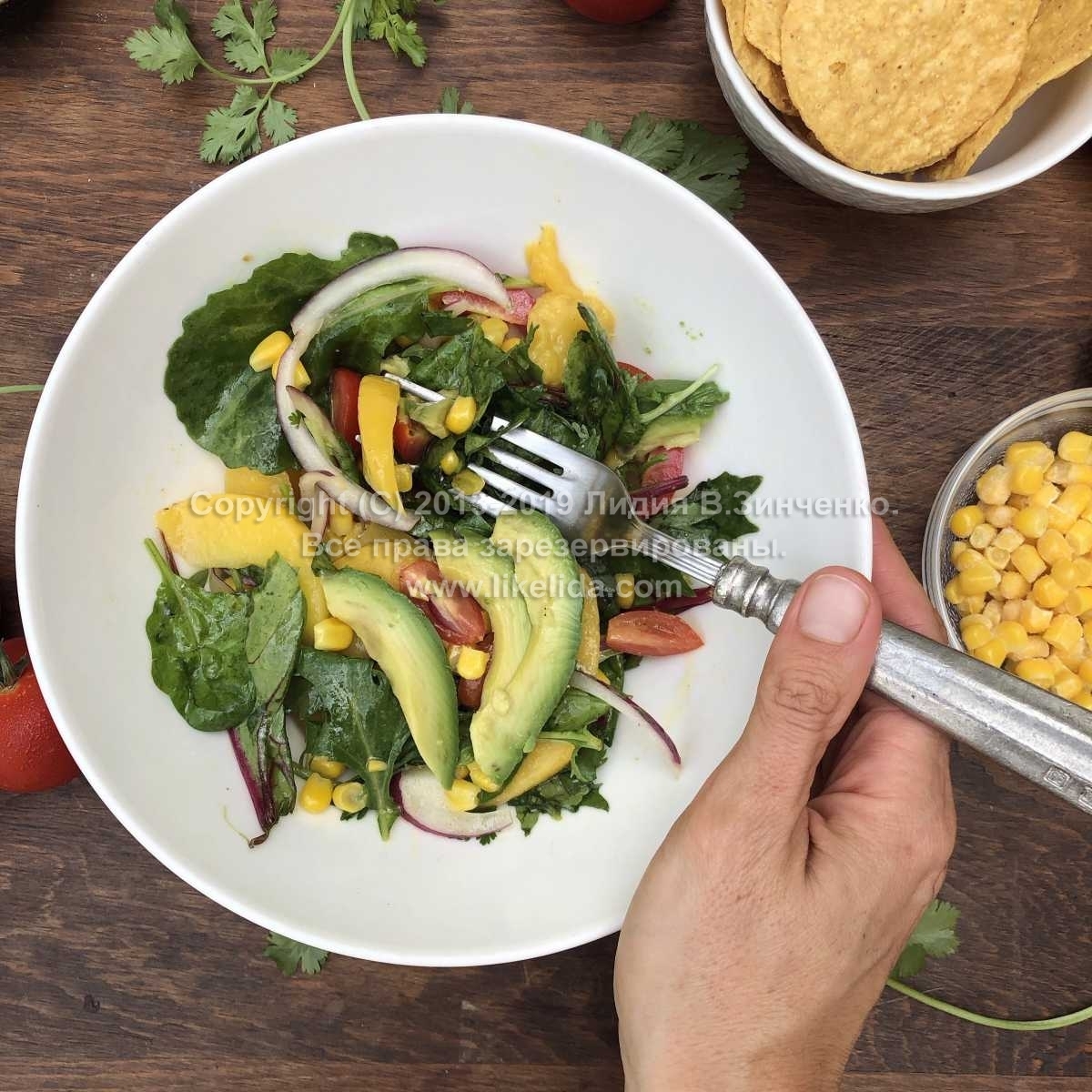 Ready? Let's go cooking! No doubt this salad will be your immediate favorite!
We will need:
1 potion of fresh salad of your choice (I use spinach and kale mix)
1 peach (fresh or frozen)
5 cherry tomatoes
2 table spoons of red onions
4 table spoons of frozen corn
1/2 avocado
Bunch of fresh cilantro
For the dressing:
1-2 table spoons of apple cider
3 table spoons of olive oil
1 tea spoon of yellow mustard
1 table spoon of agave or 1/2 of honey with the mild flavor
Salt and pepper to taste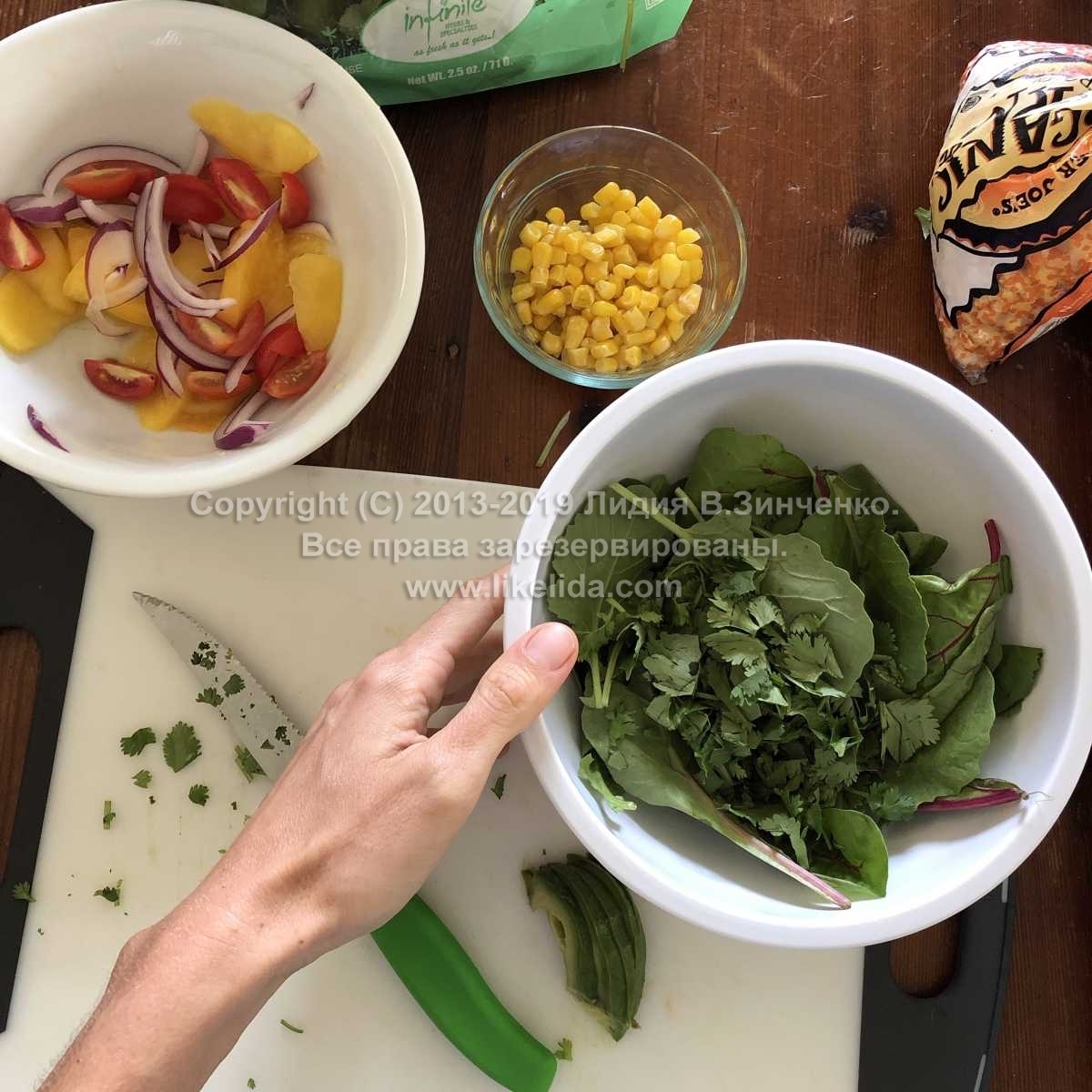 Cut your peaches (defrost first, if using frozen), onions, tomatoes. Defrost corn, mix with your green salad mix.
Peal the avocado.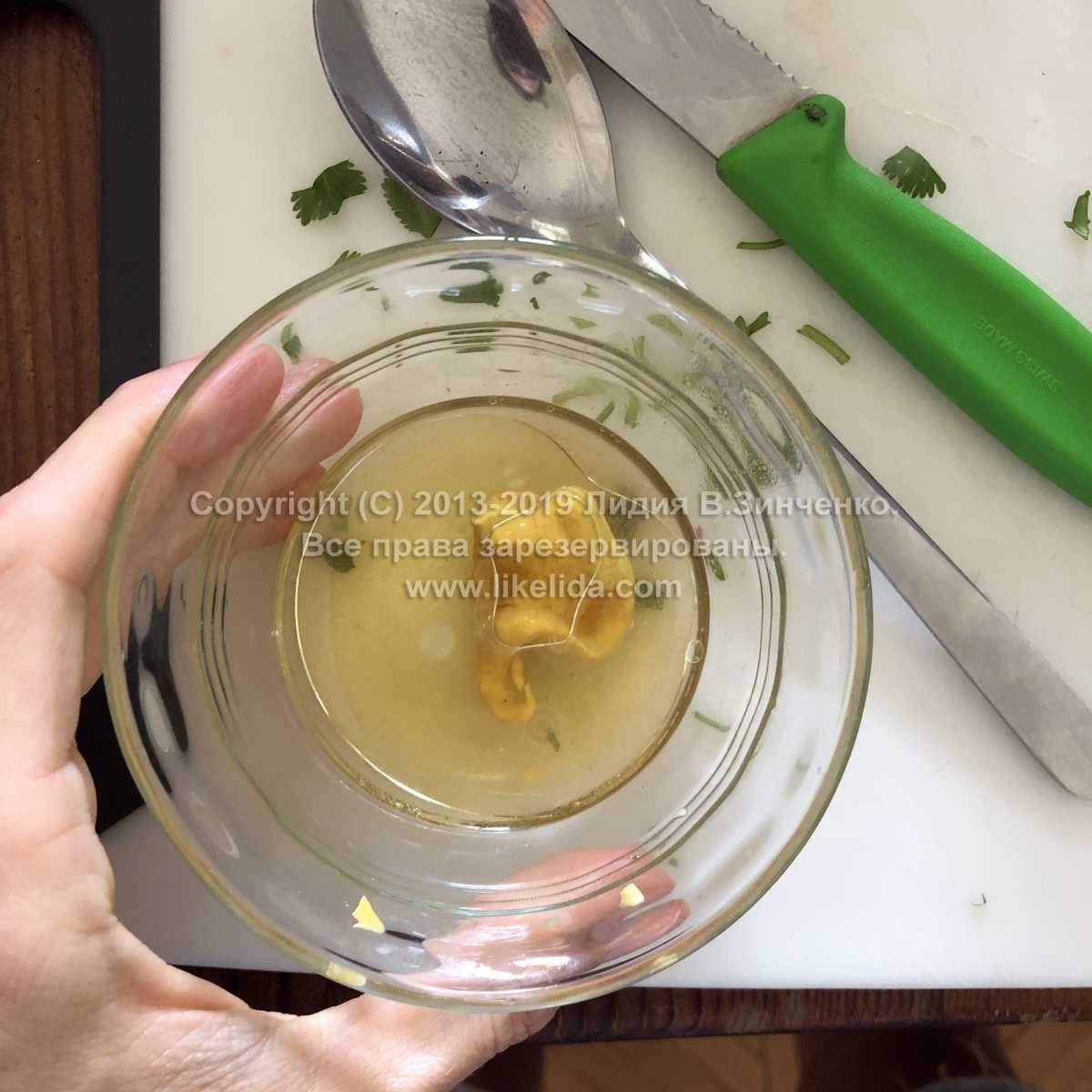 Mix everything for the dressing. Add salt to taste. Mix dressing with the salad, add avocado and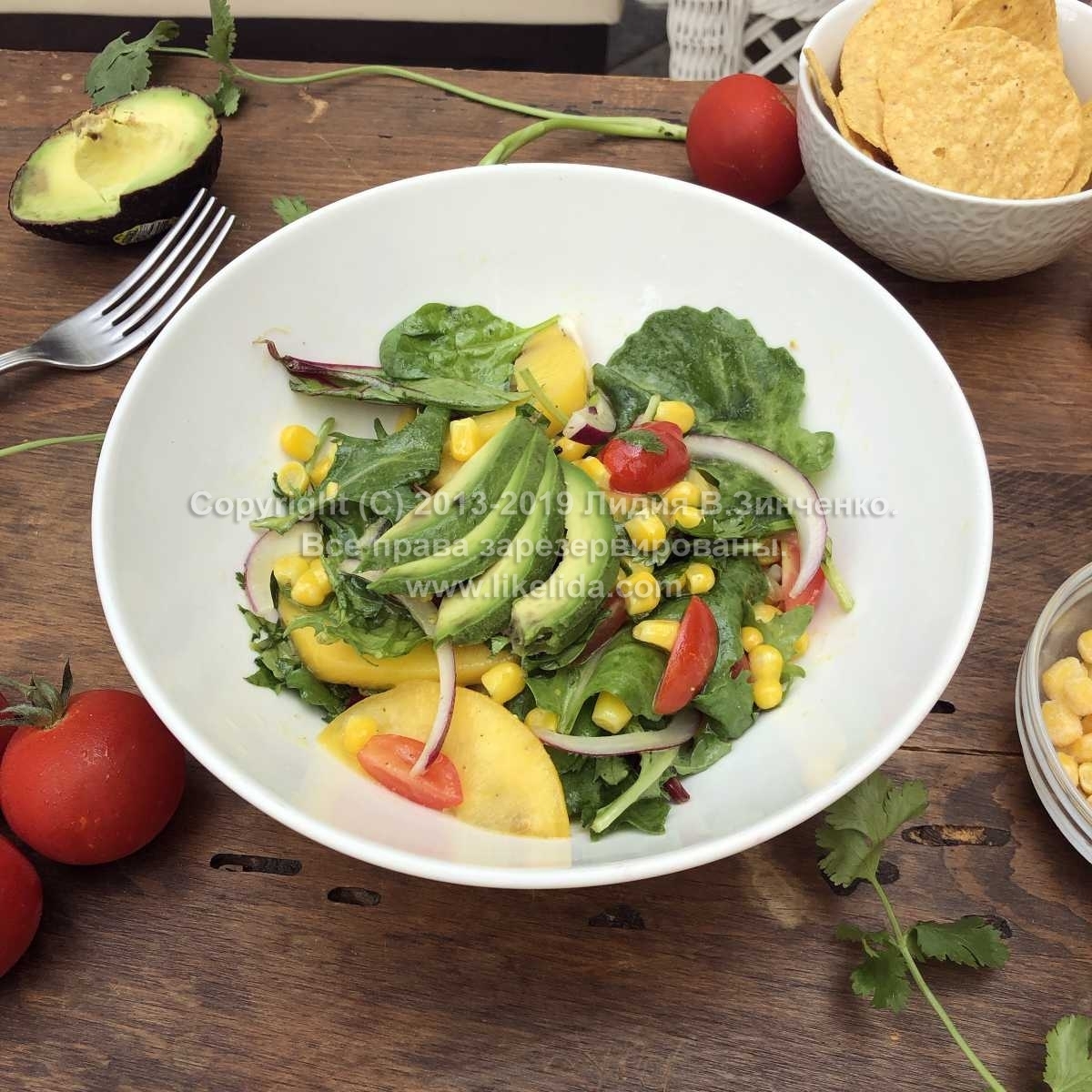 it's good to go!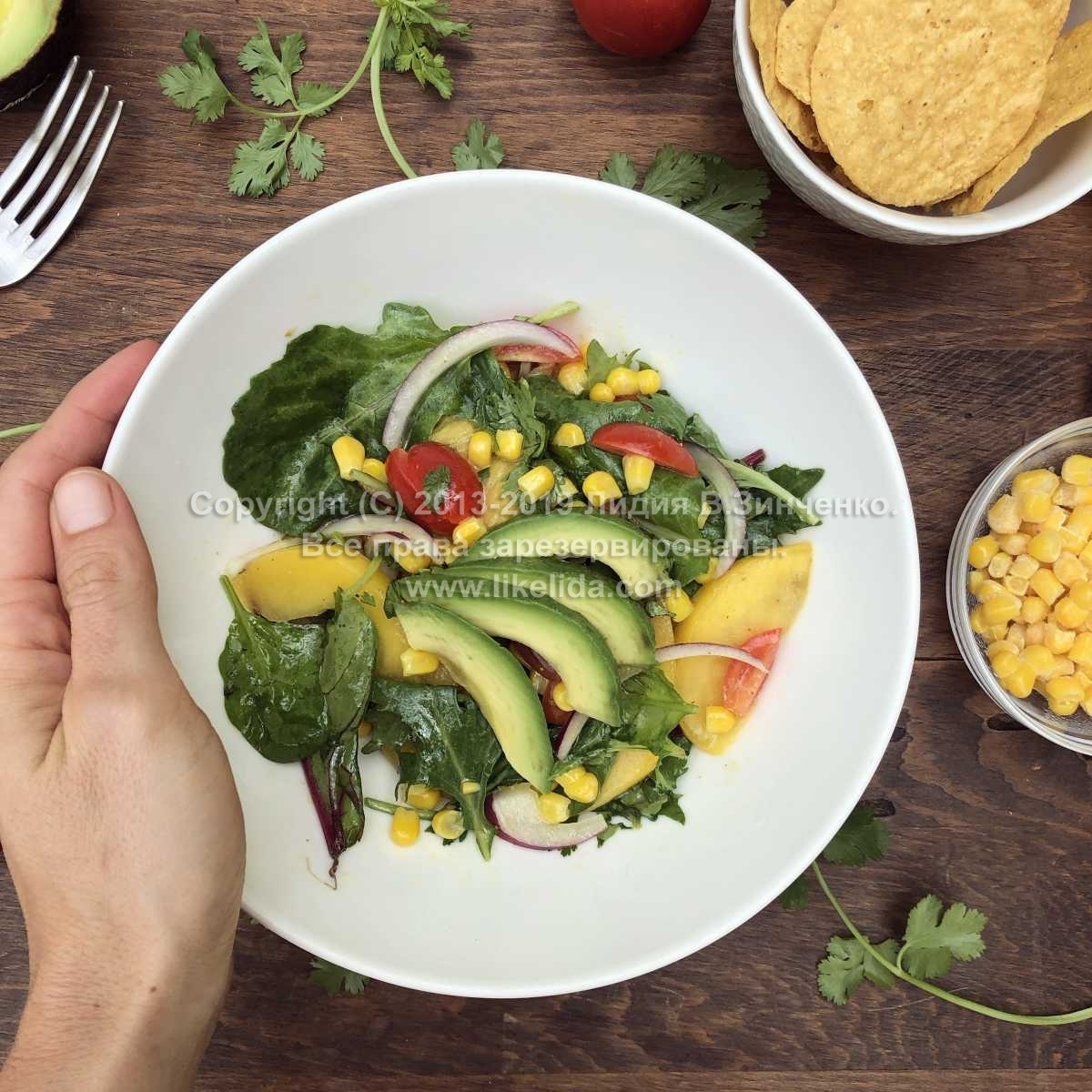 Fresh, vibrant, healthy and delicious.
Enjoy!