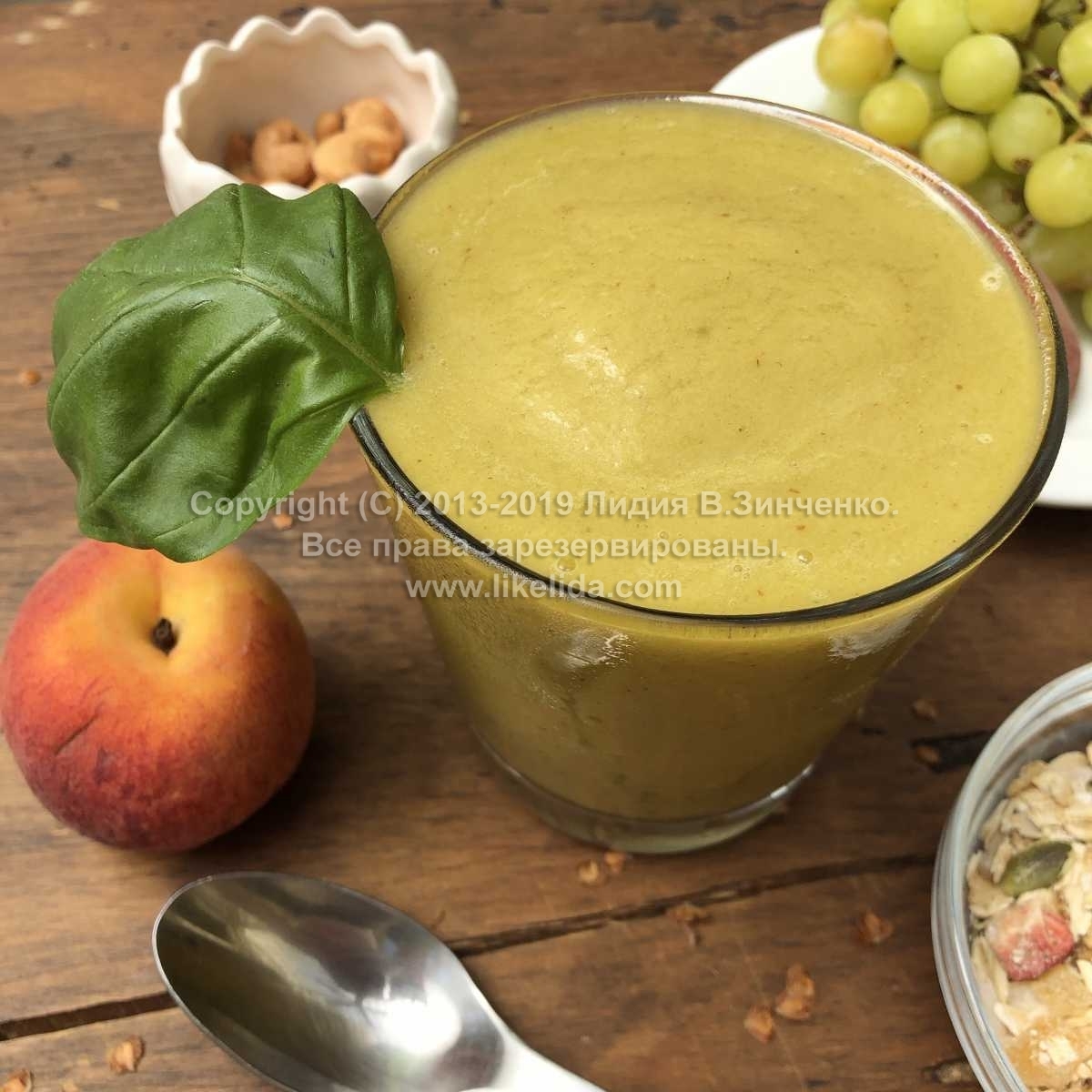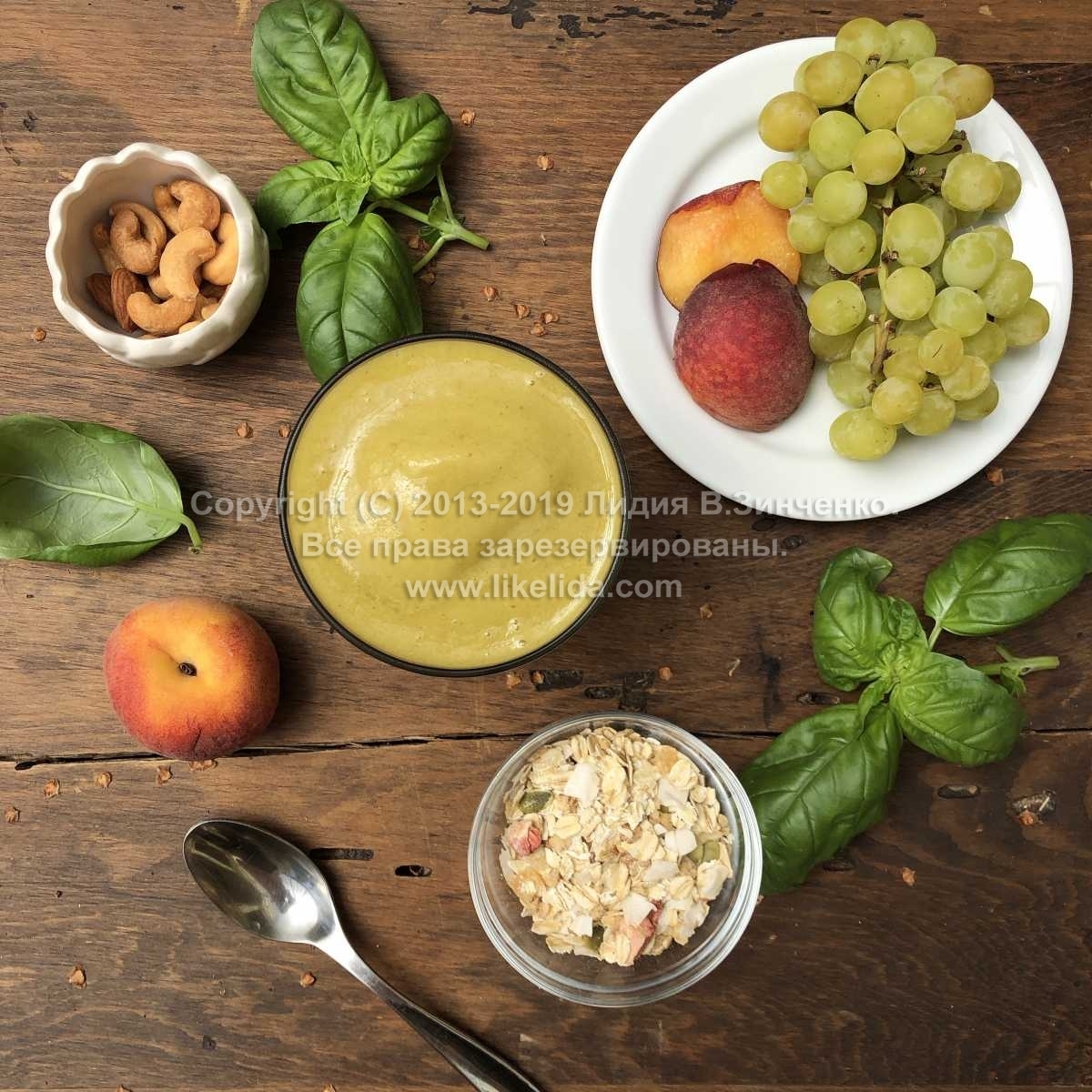 Well, July is finally here!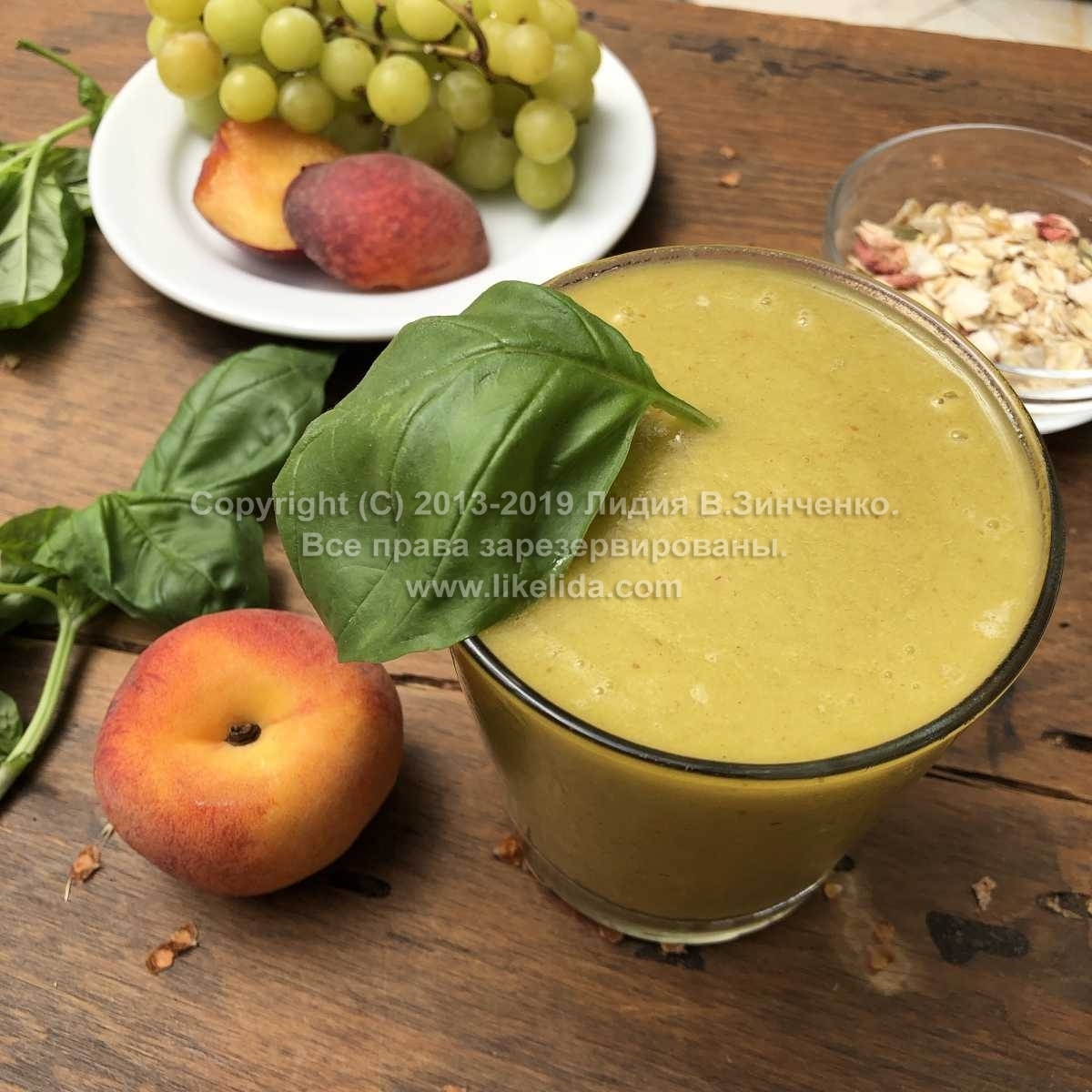 And I must say I hope it will be cooler than June.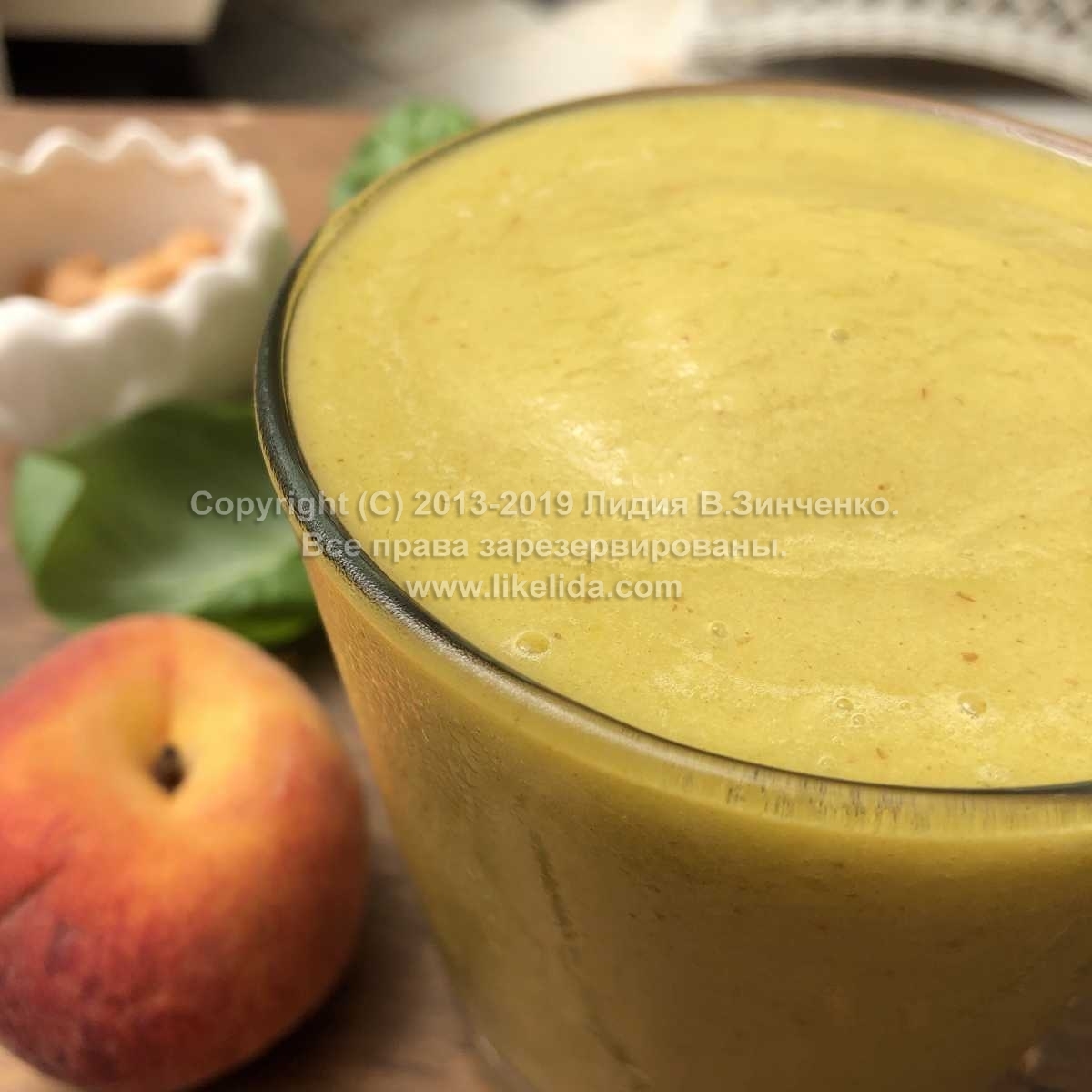 We had lots of hot days and all I wanted to do was sit somewhere in the shade and drink smoothies.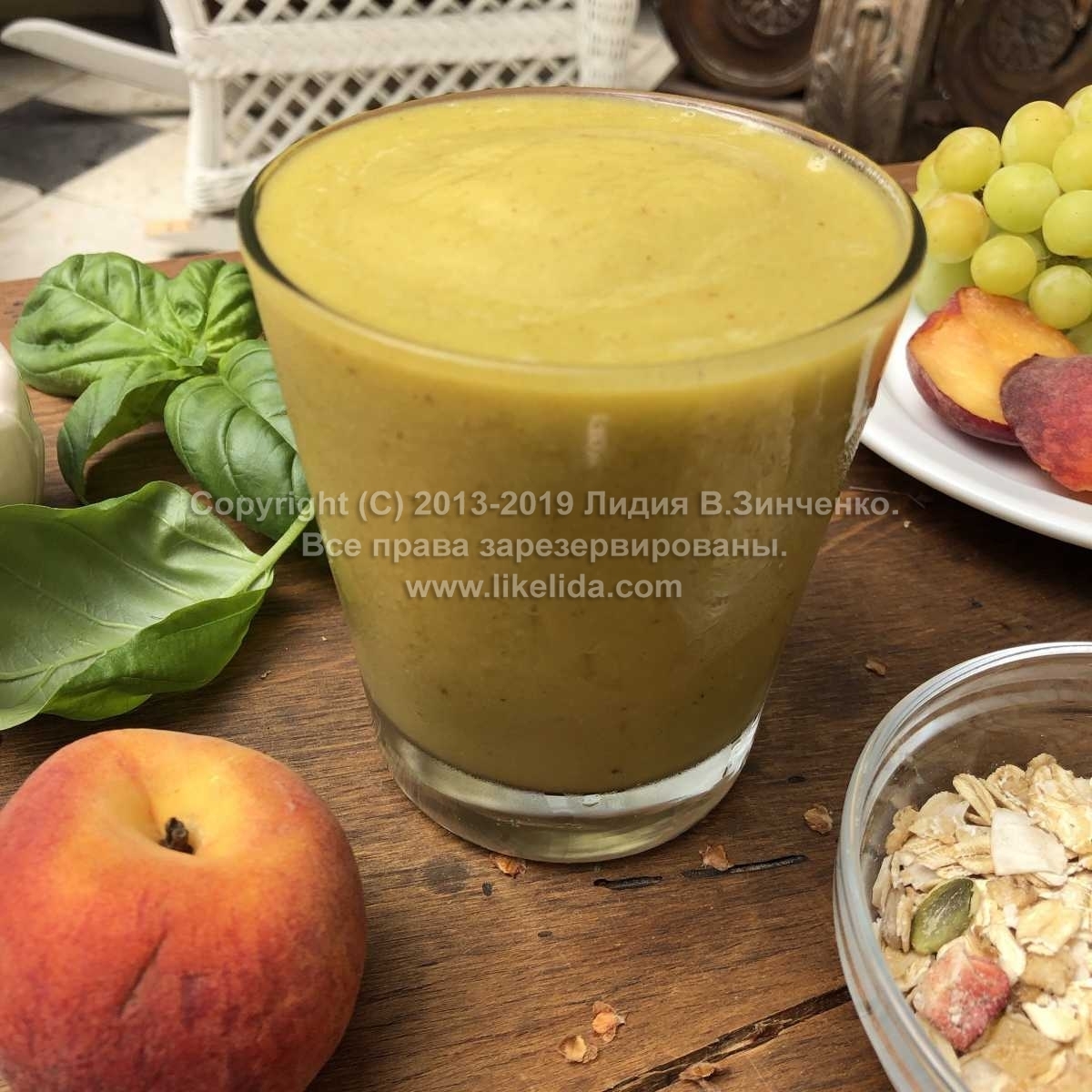 So let talk about those.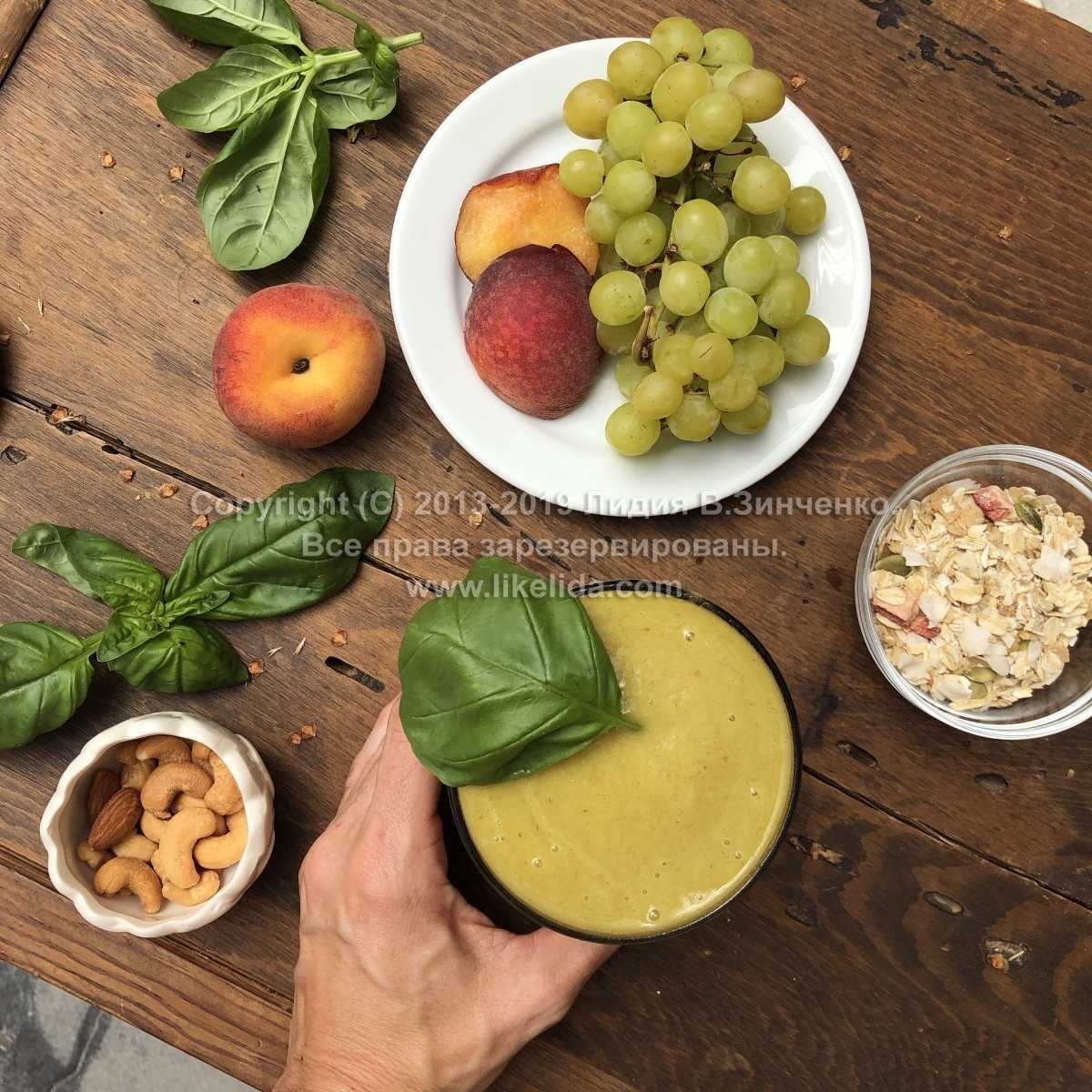 Today we have an incredible recipe: it's super tasty and very easy to put together!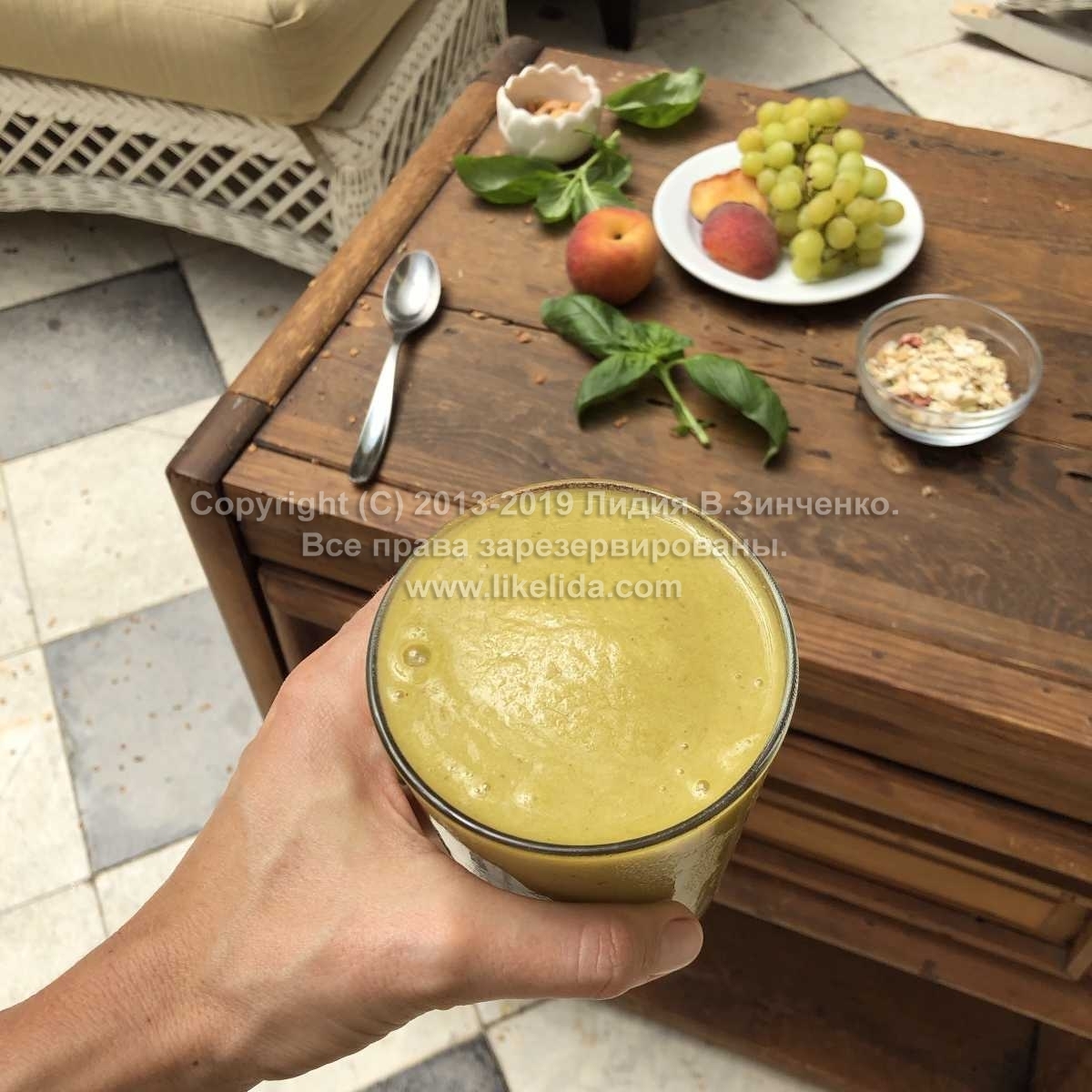 Peach and basil go well together and create a very unique combination of flavors. I am sure you will enjoy it! Not all the smoothies must have berries, right? So let's get those peaches going and make some smoothies for yourself and your friends.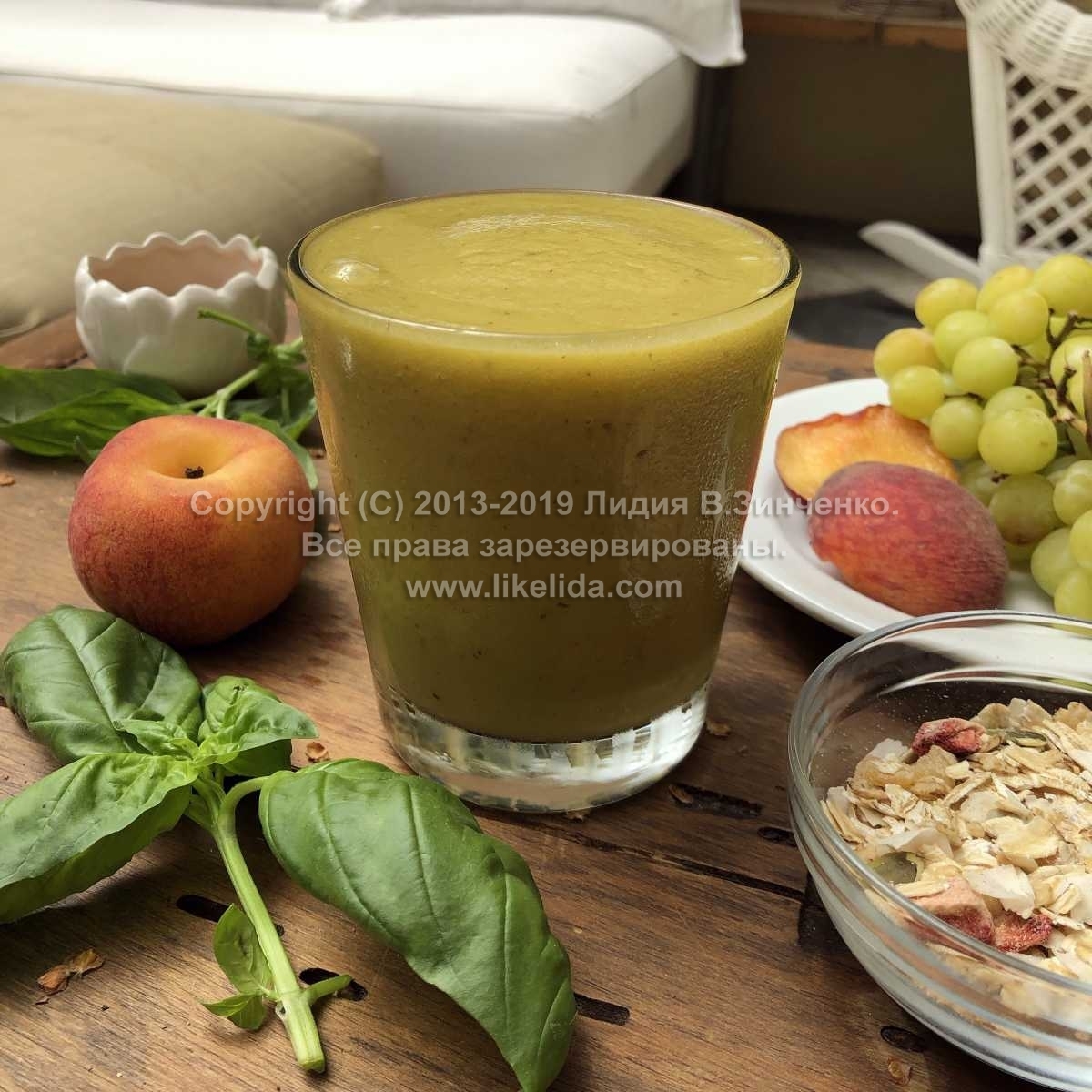 Ready? Let's go blending!
We will need: (1 portion)
3 frozen or fresh peaches
1/2 ripe banana
1 date
4-5 leaves of fresh basil
1/2-2-3 cup (1 cup- 250 ml.) of orange juice
Cinnamon (to taste)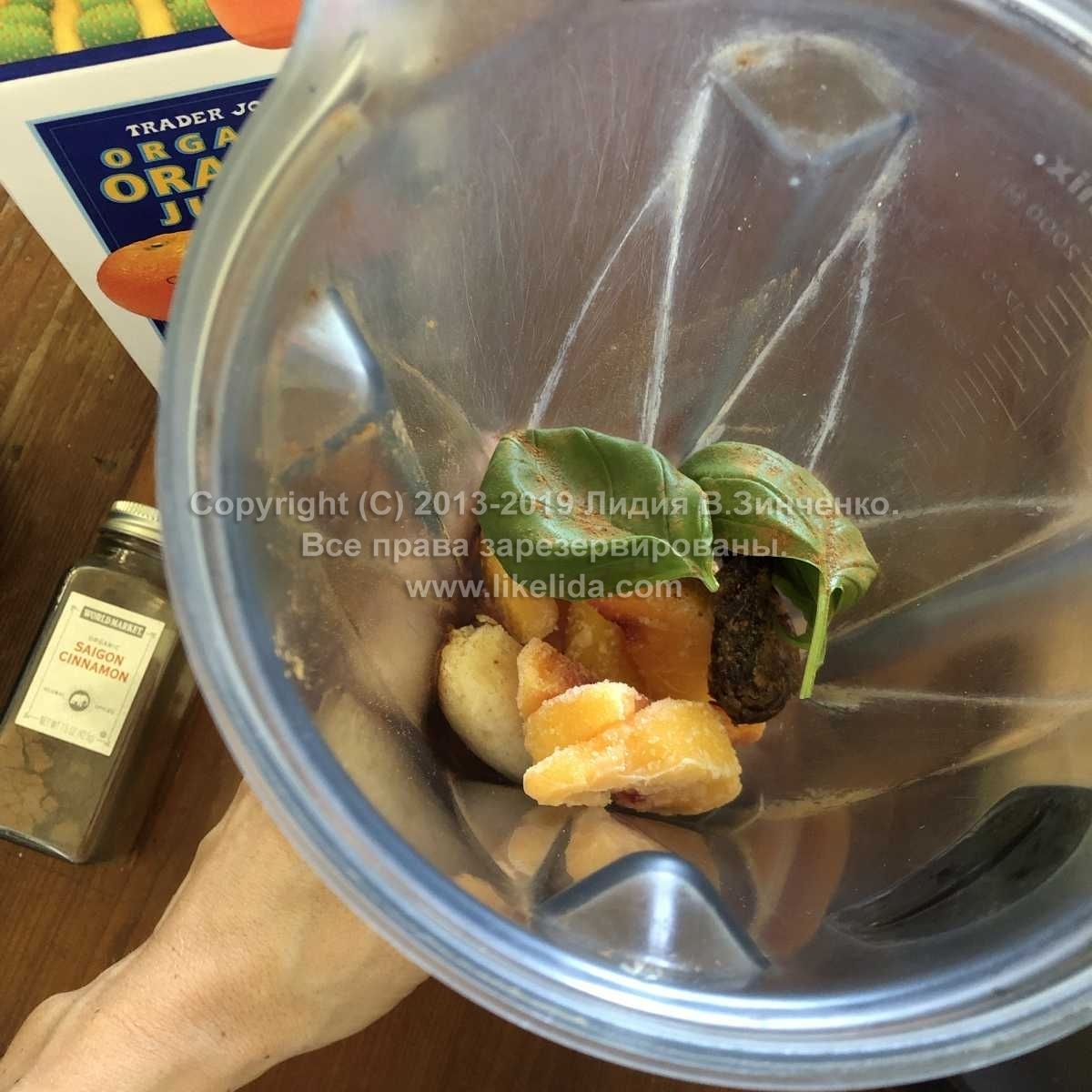 Blend everything together and enjoy!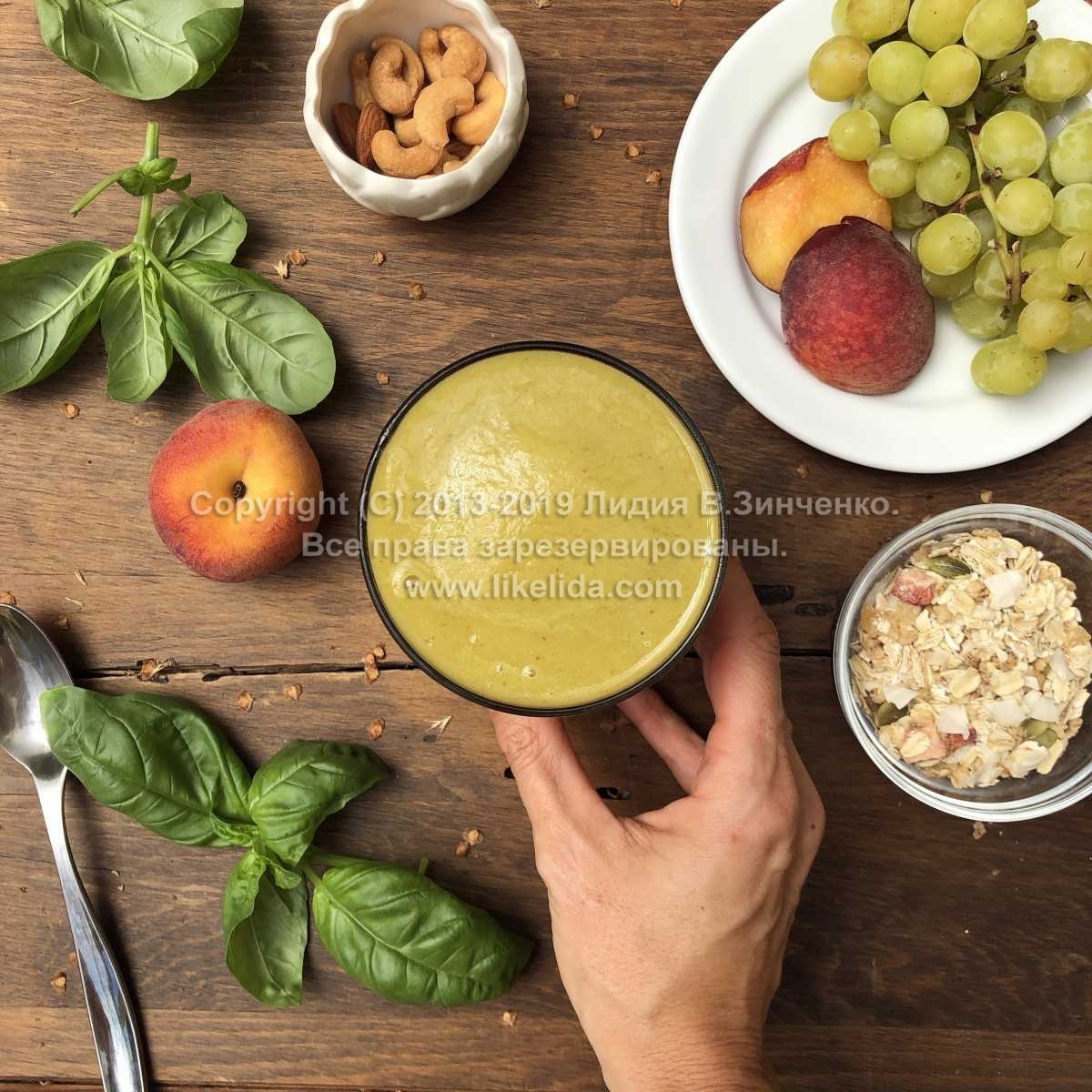 Tips: if you have fresh peaches, then use frozen bananas and the other way – fresh bananas and frozen peaches. In this case your drink will be pleasantly cold. Don't use the date if your peaches are sweet or you can make your smoothie with agave or honey.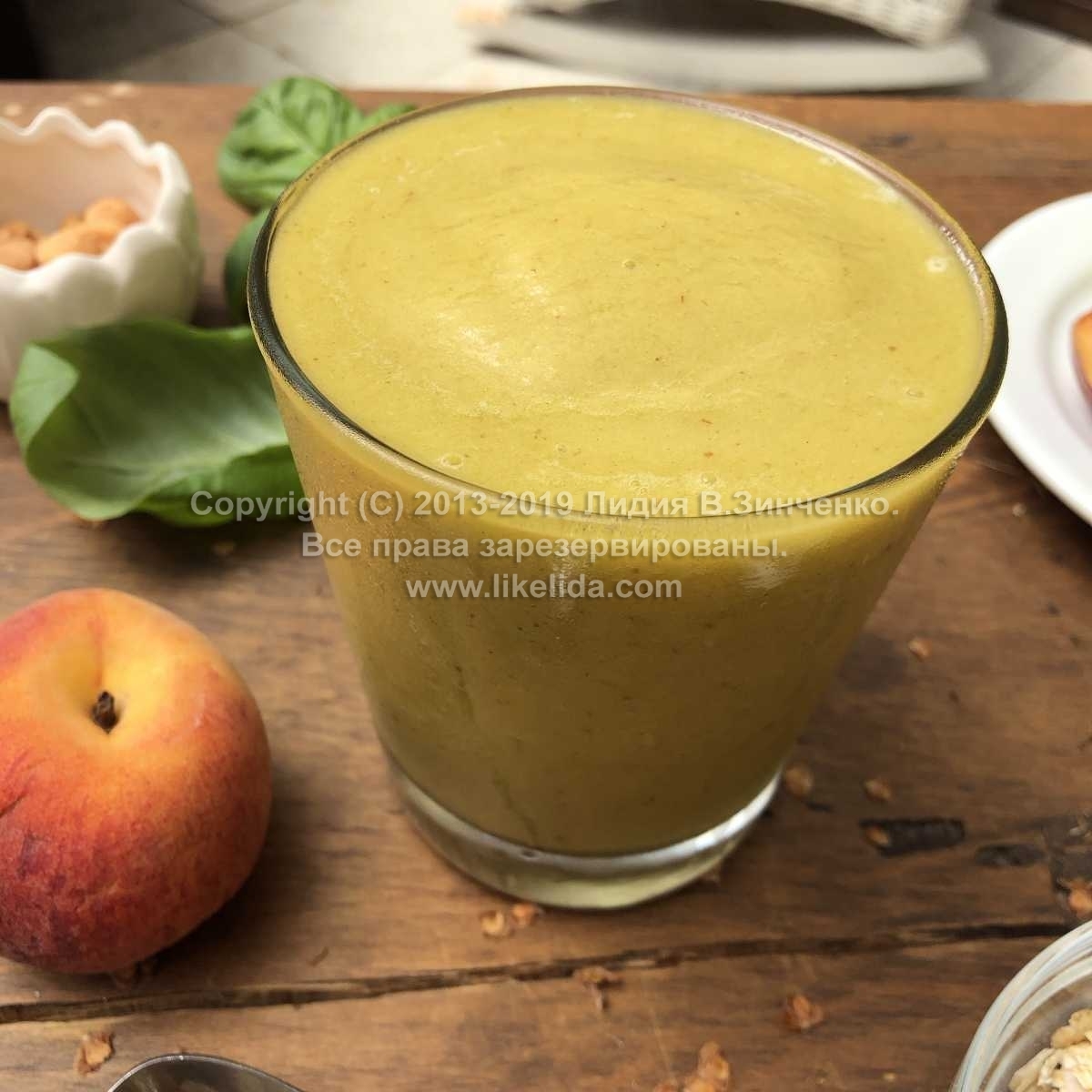 That's it! Happy summer, everyone!