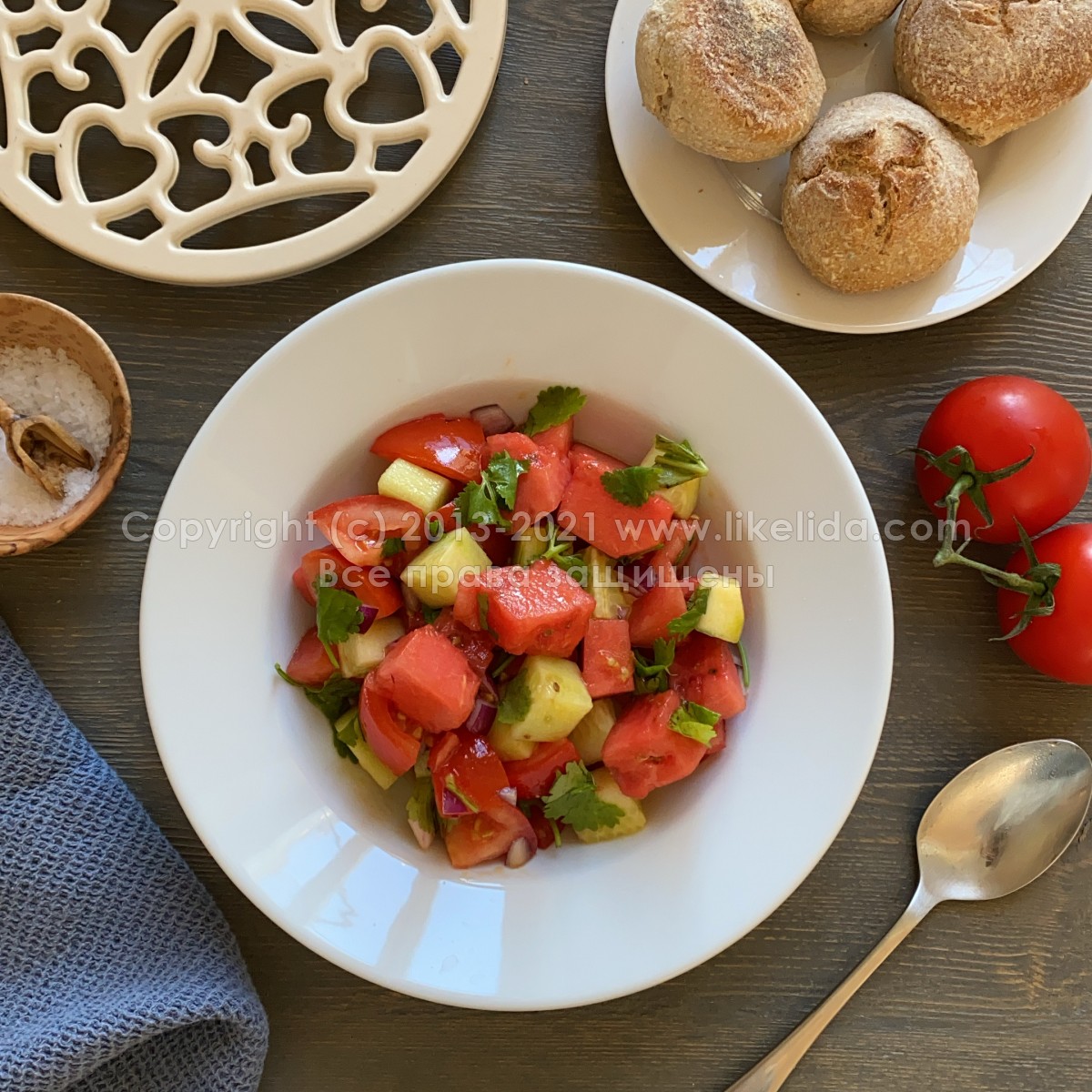 Summer is the best season for everything with watermelon. You can enjoy this amazing fruit like it is, but you can also use it as a little twist to a lot of summer dishes.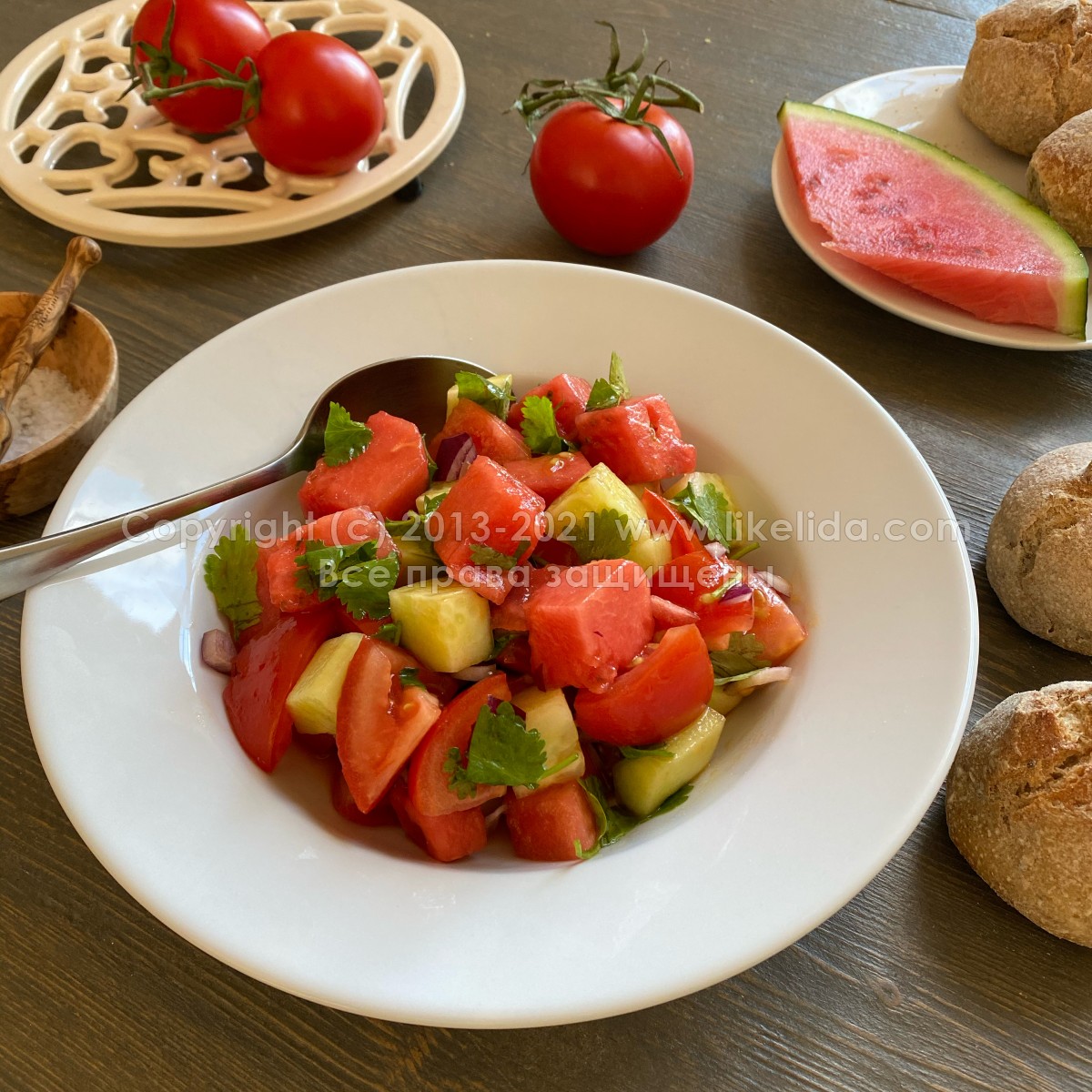 From smoothies and soups - to salads.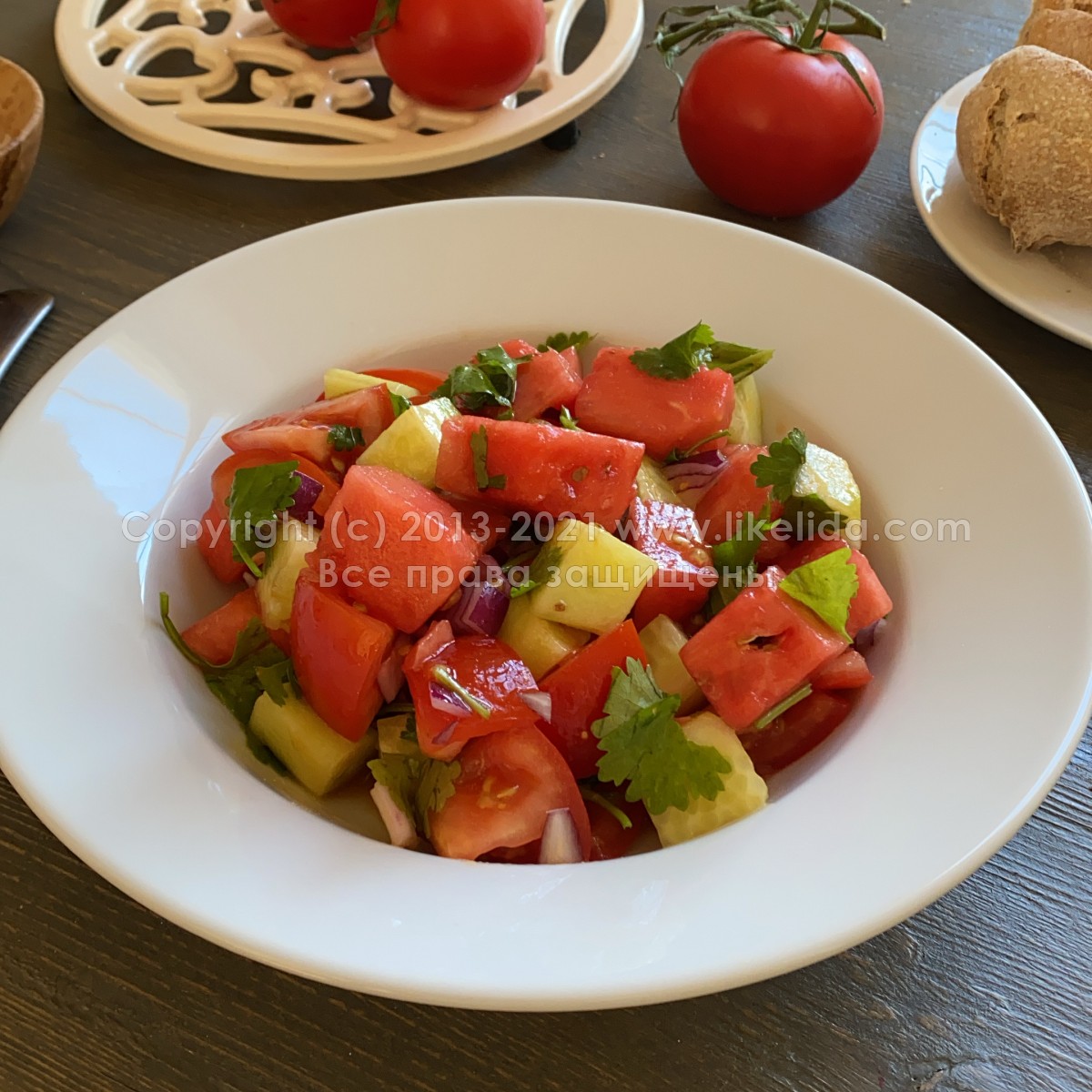 Today I would like to show you a super easy and delicious watermelon salat that everyone can make in their kitchen, which requires only very simple and basic ingredients and can be modified with fresh herbs to your taste.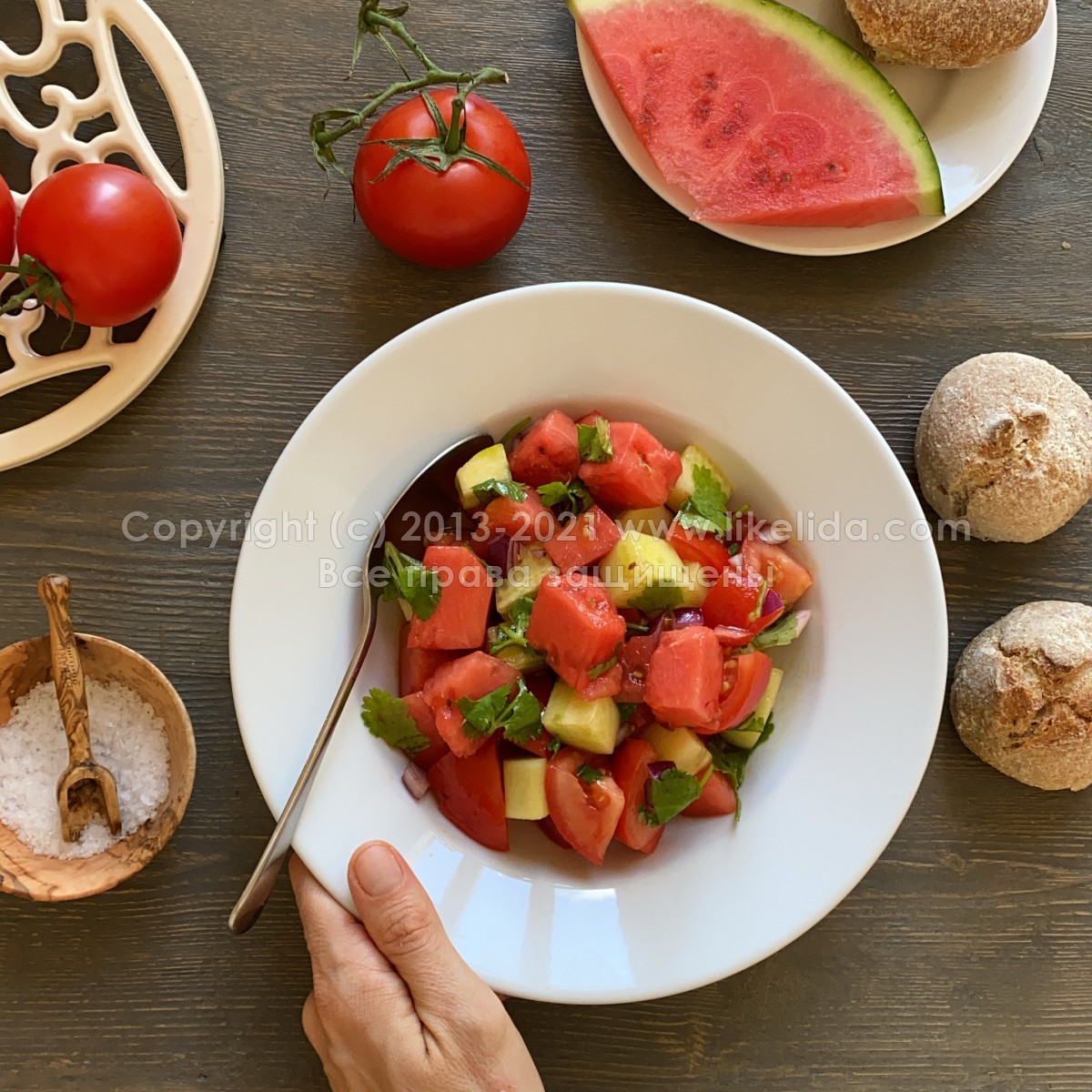 Ready to try something new? Let's go cooking!
We will need:
2 medium size tomatoes 
1/2 large cucumber
1 table spoon of chopped red onions
1 large slice of watermelon 
Fresh cilantro, basil or mint
Large salt
Olive oil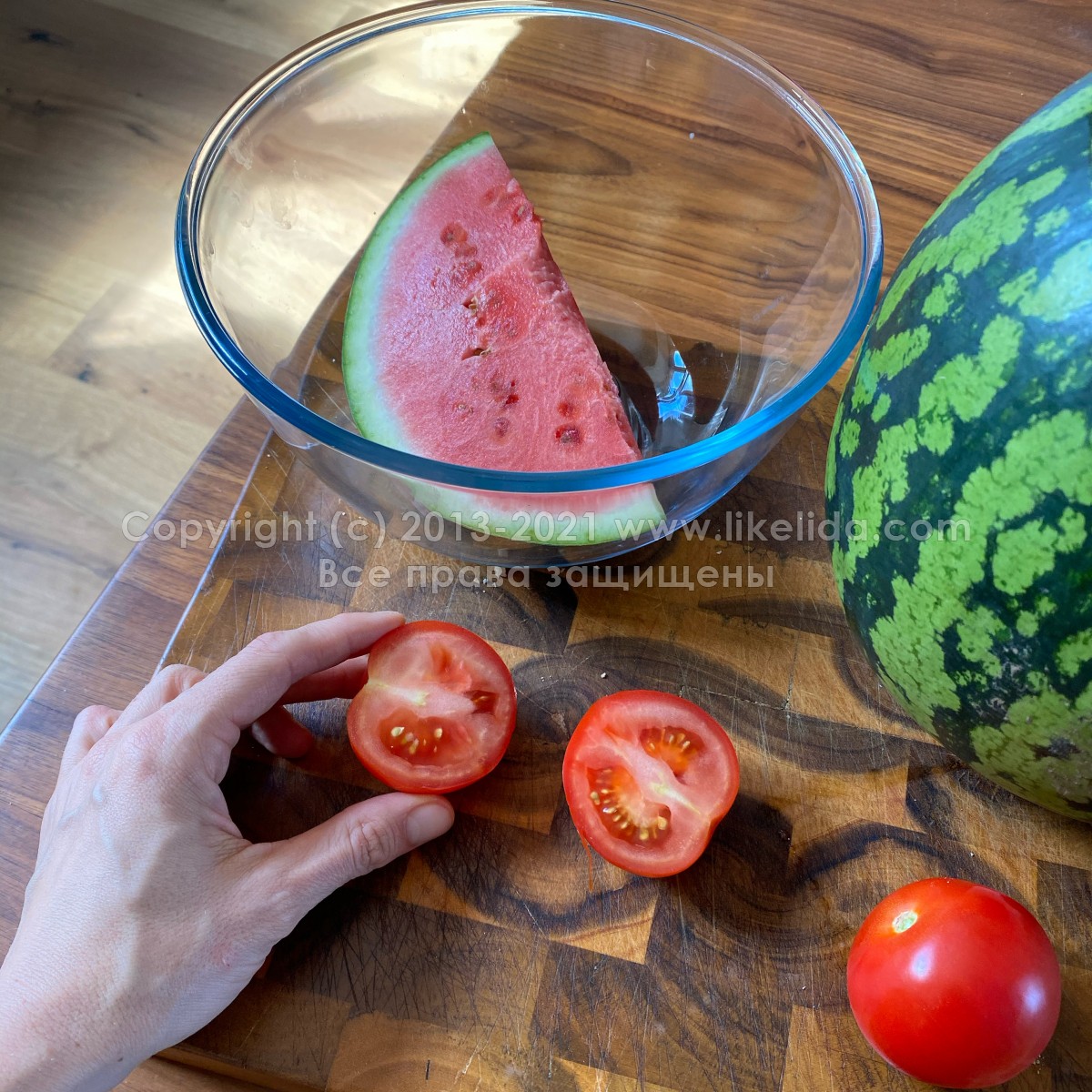 Take a fairly large slice of water melon.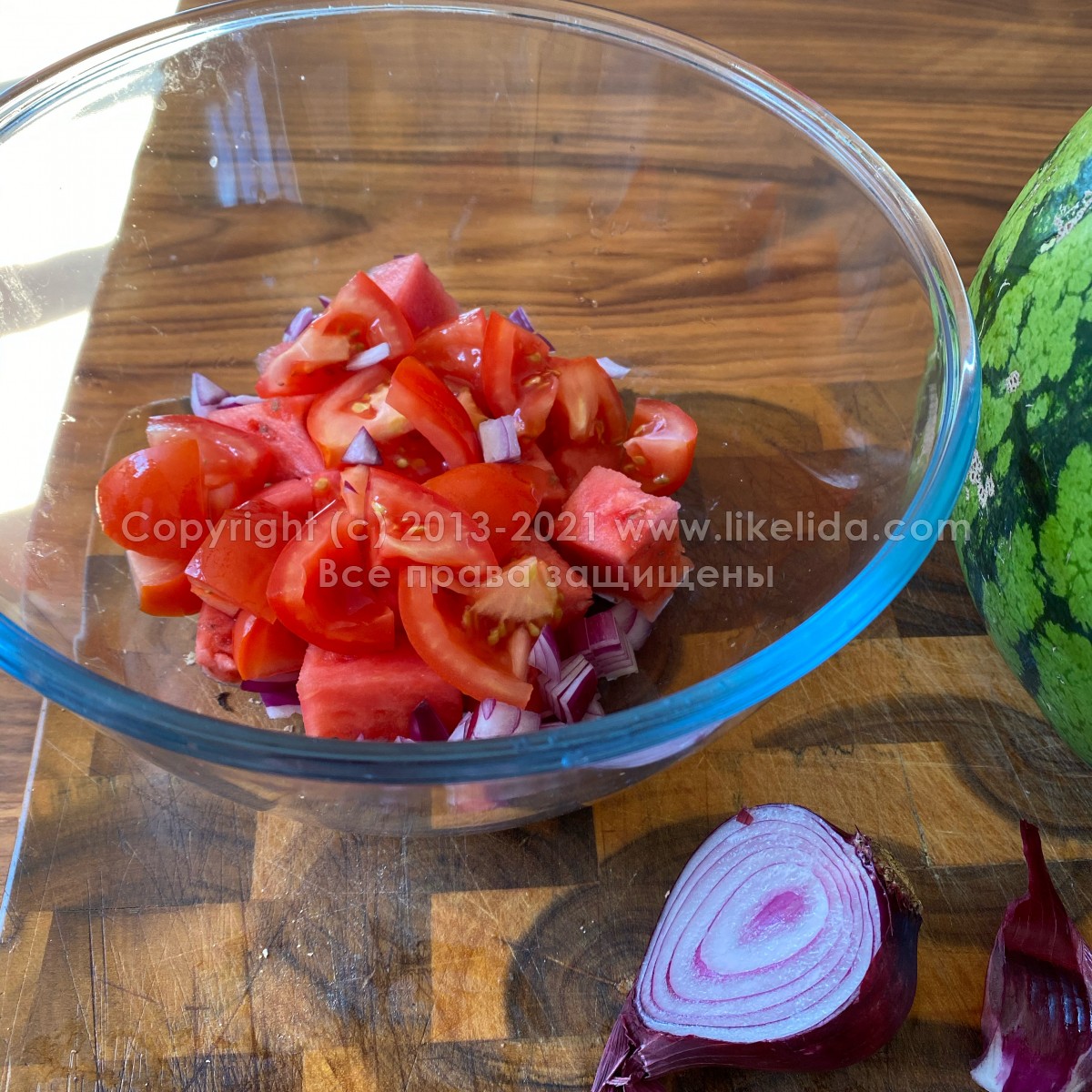 Chop tomato, onions, cut watermelon.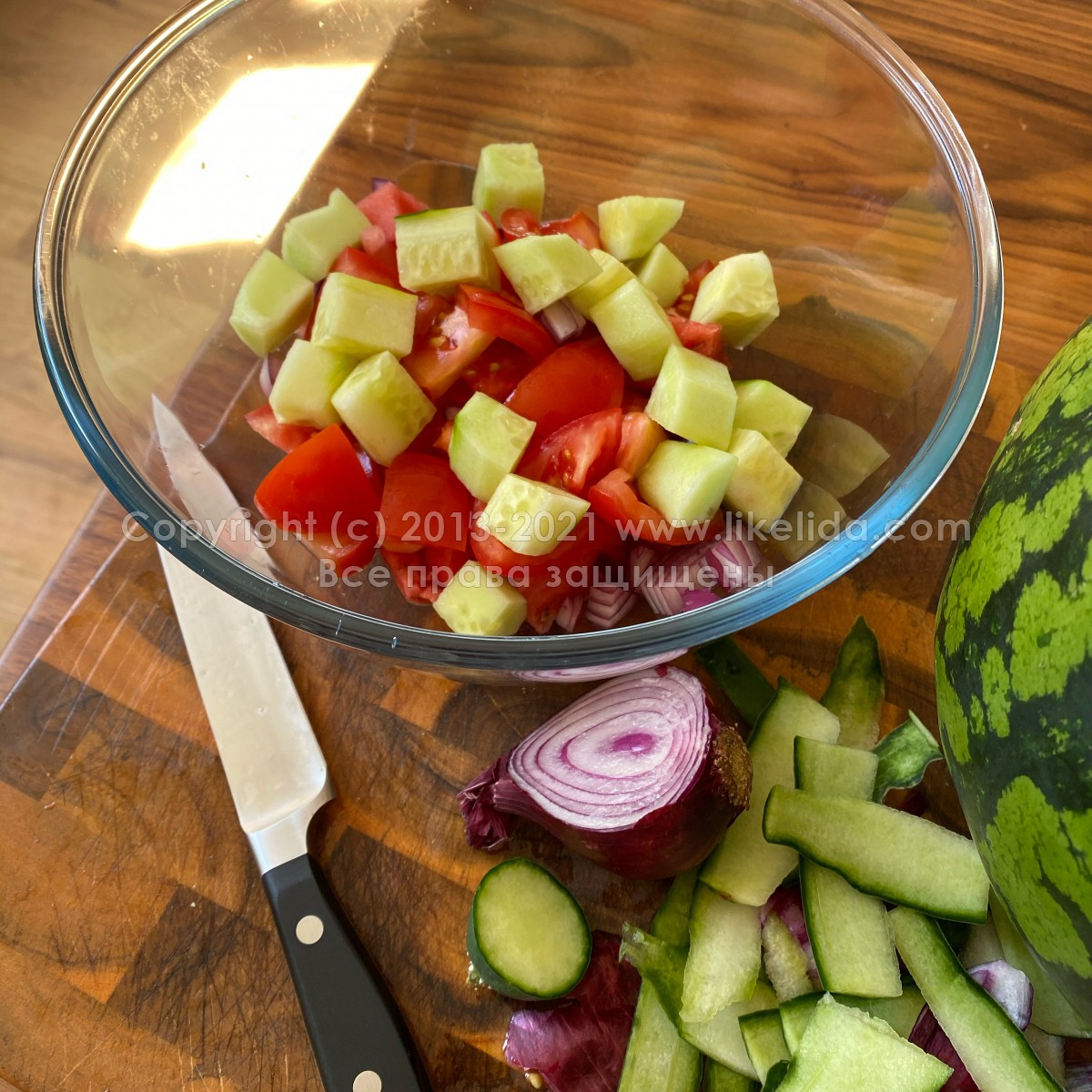 Peel the cucumber. It will make the texture of our salad more even.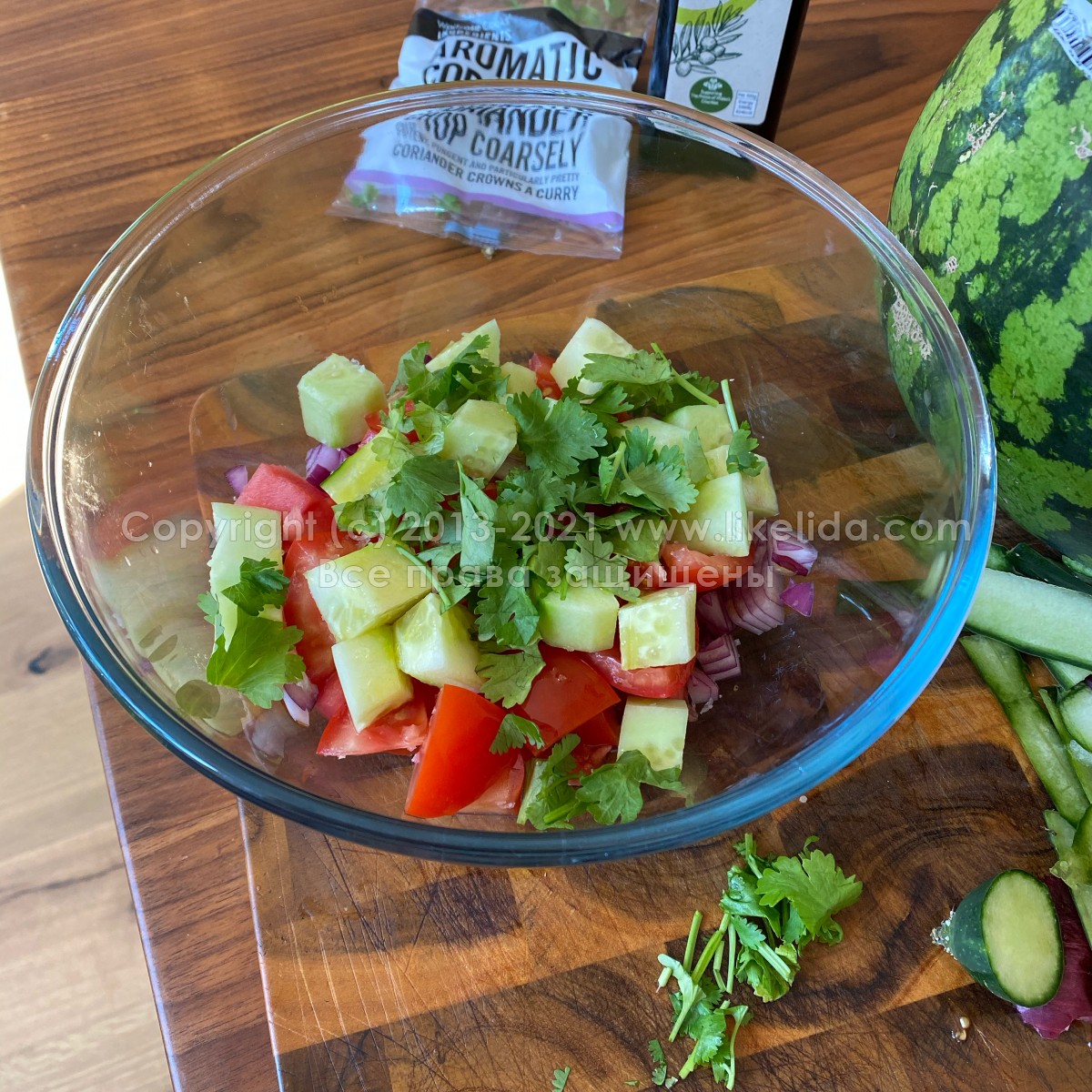 Add the oil, fresh herbs, salt. Mix well and serve.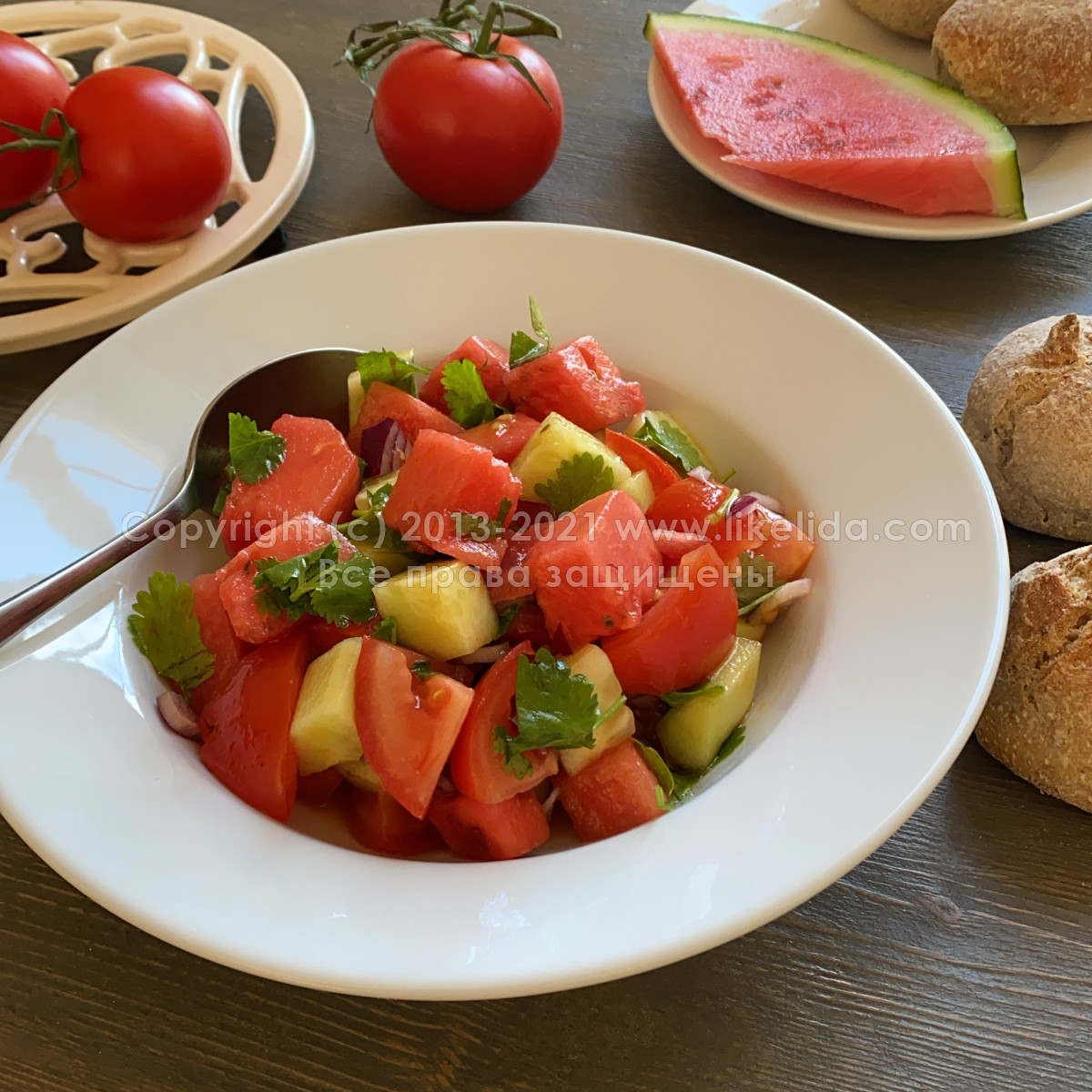 Enjoy!