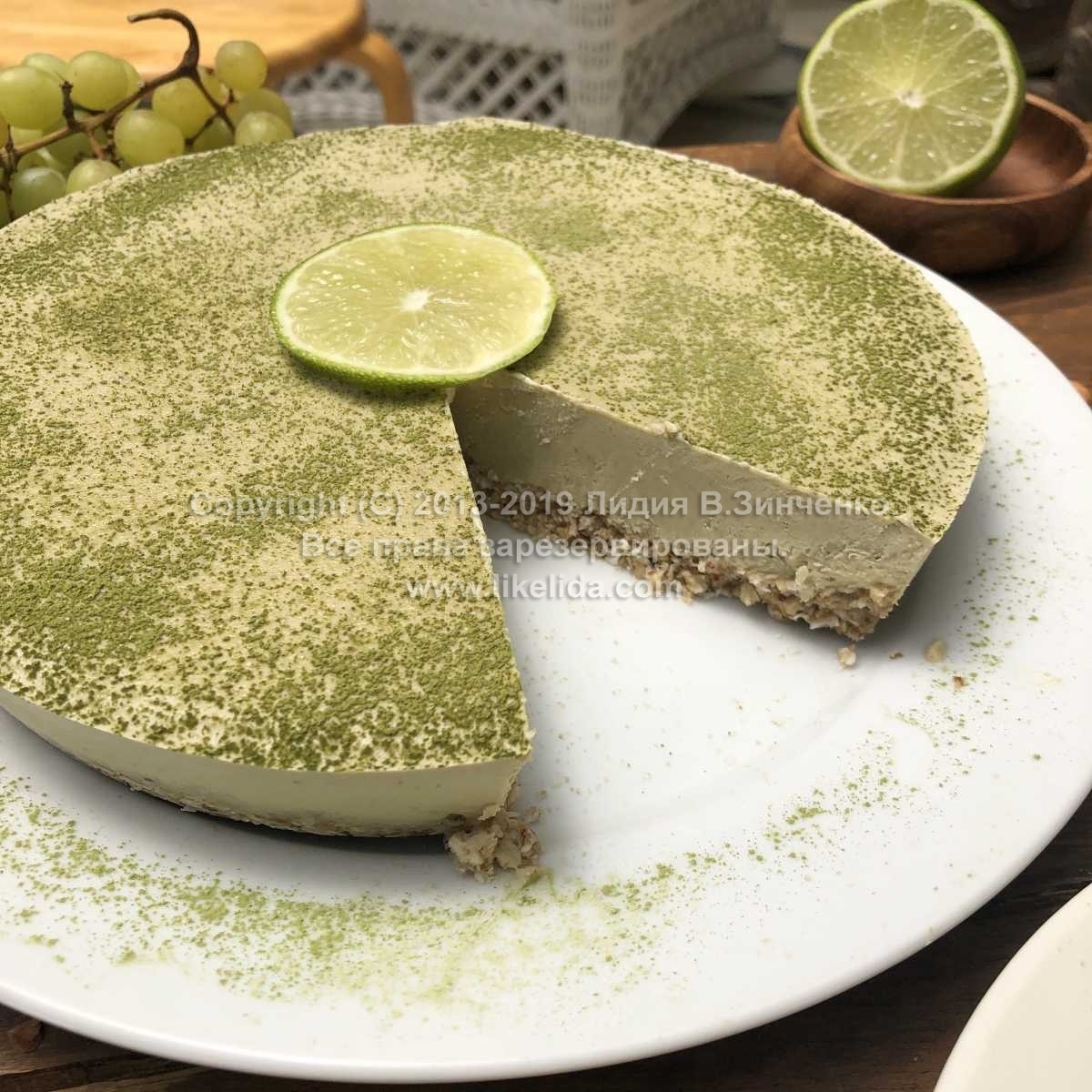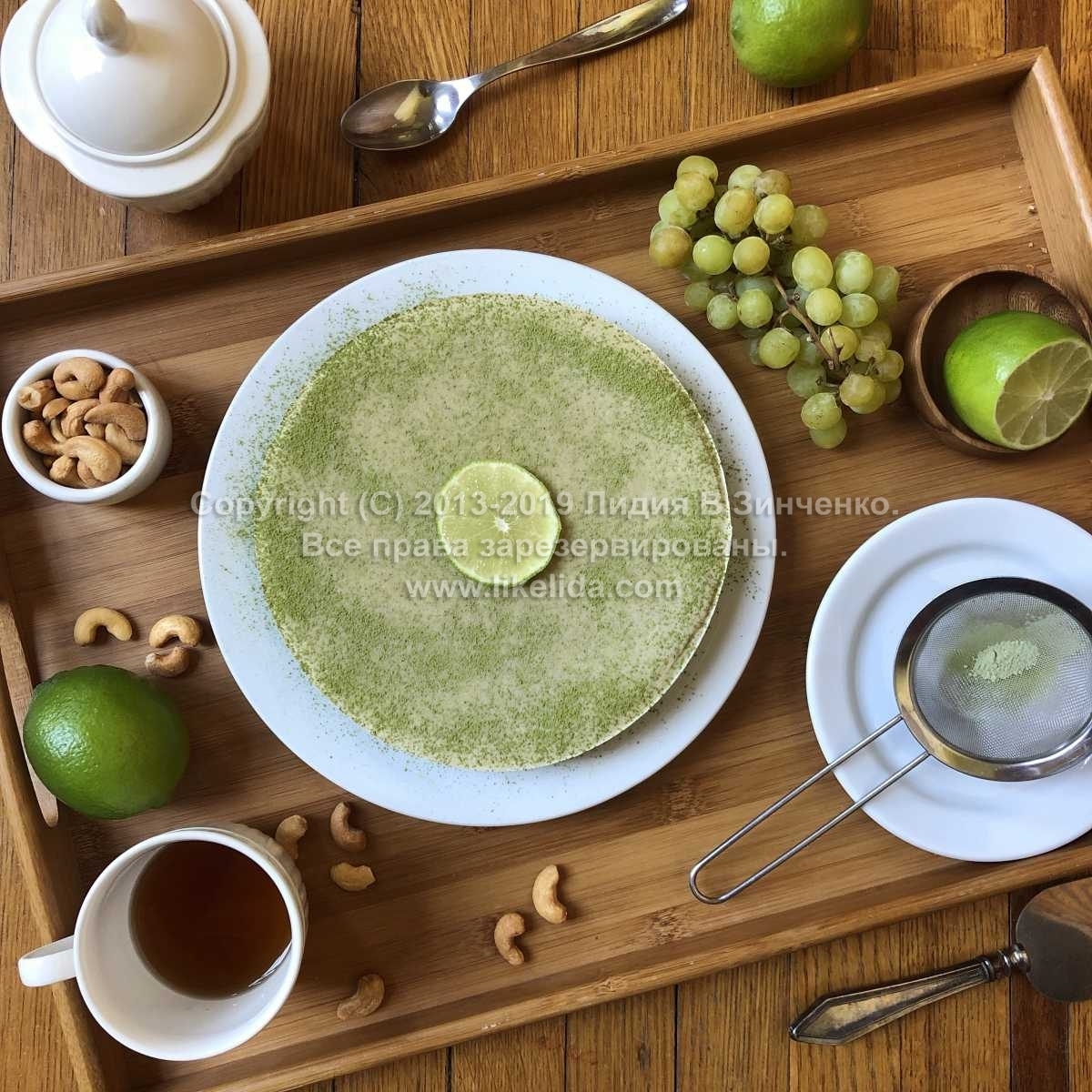 I've made a lot of different cakes throughout my vegan life but never – a lime cake. Why?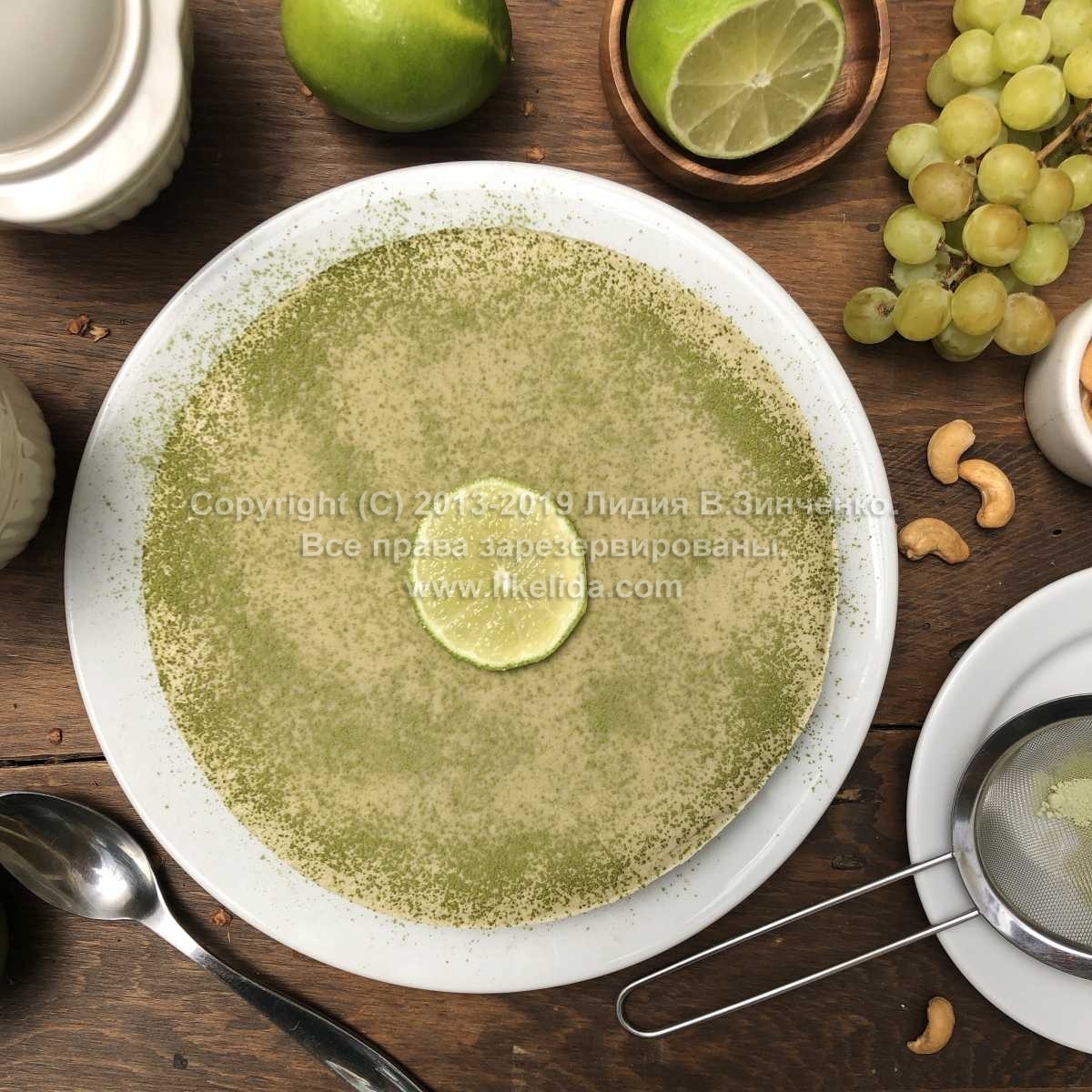 I don't know. Probably because my kids have never been into sour sweets. However now they are bigger and as it turned out – can enjoy every bite of those.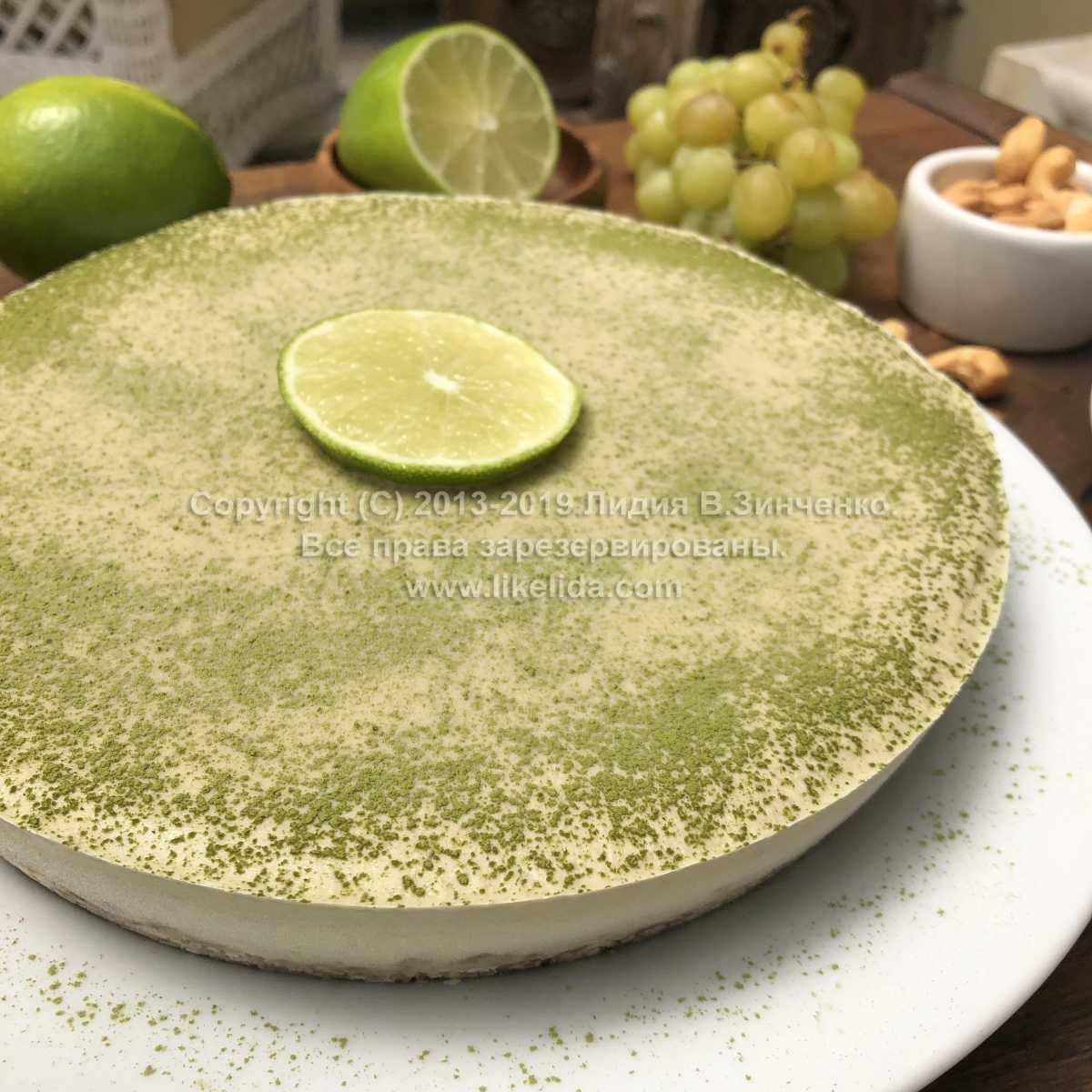 So today is the day things change and we are making an amazing lime cake.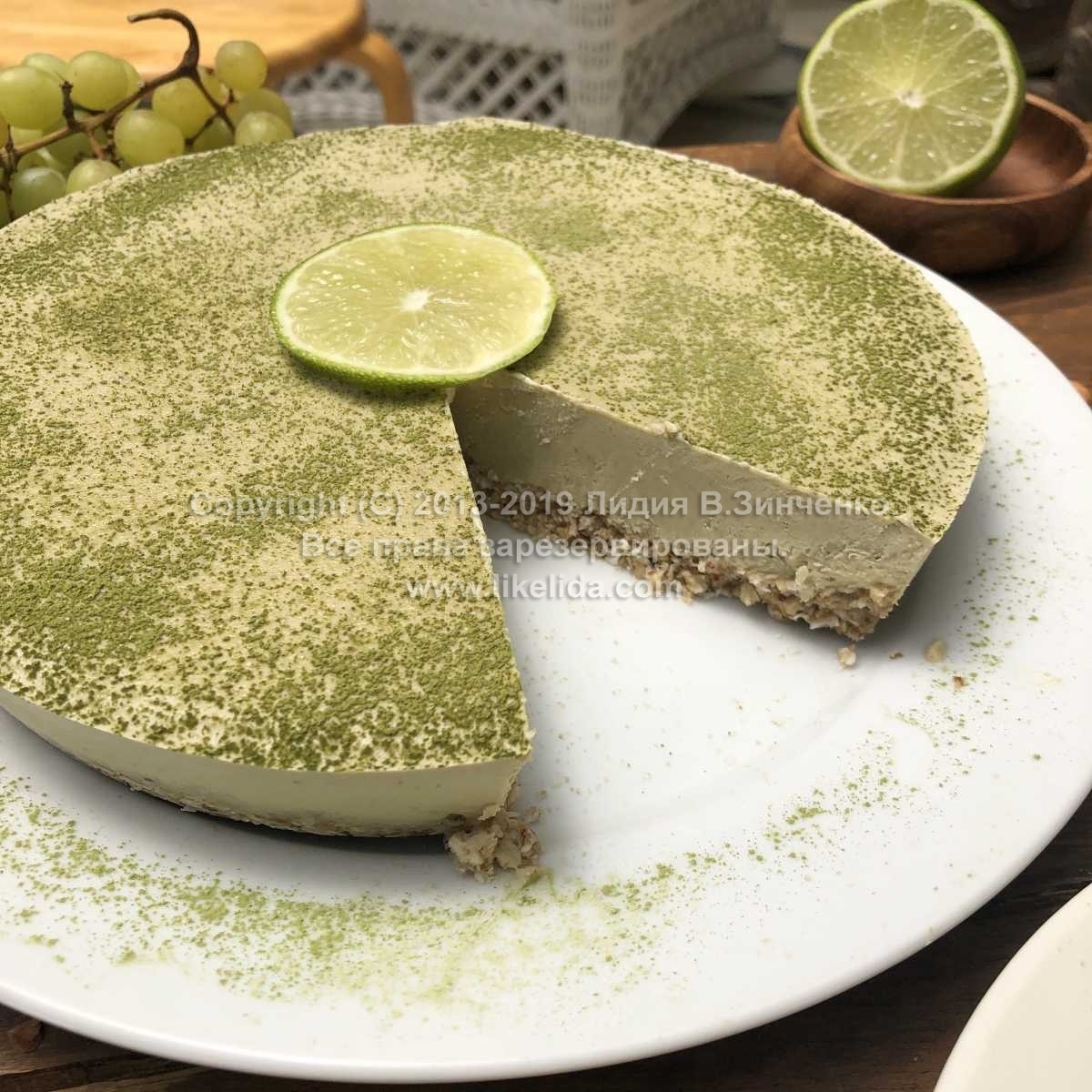 It's super healthy, very easy to make, very flavorful and delicious.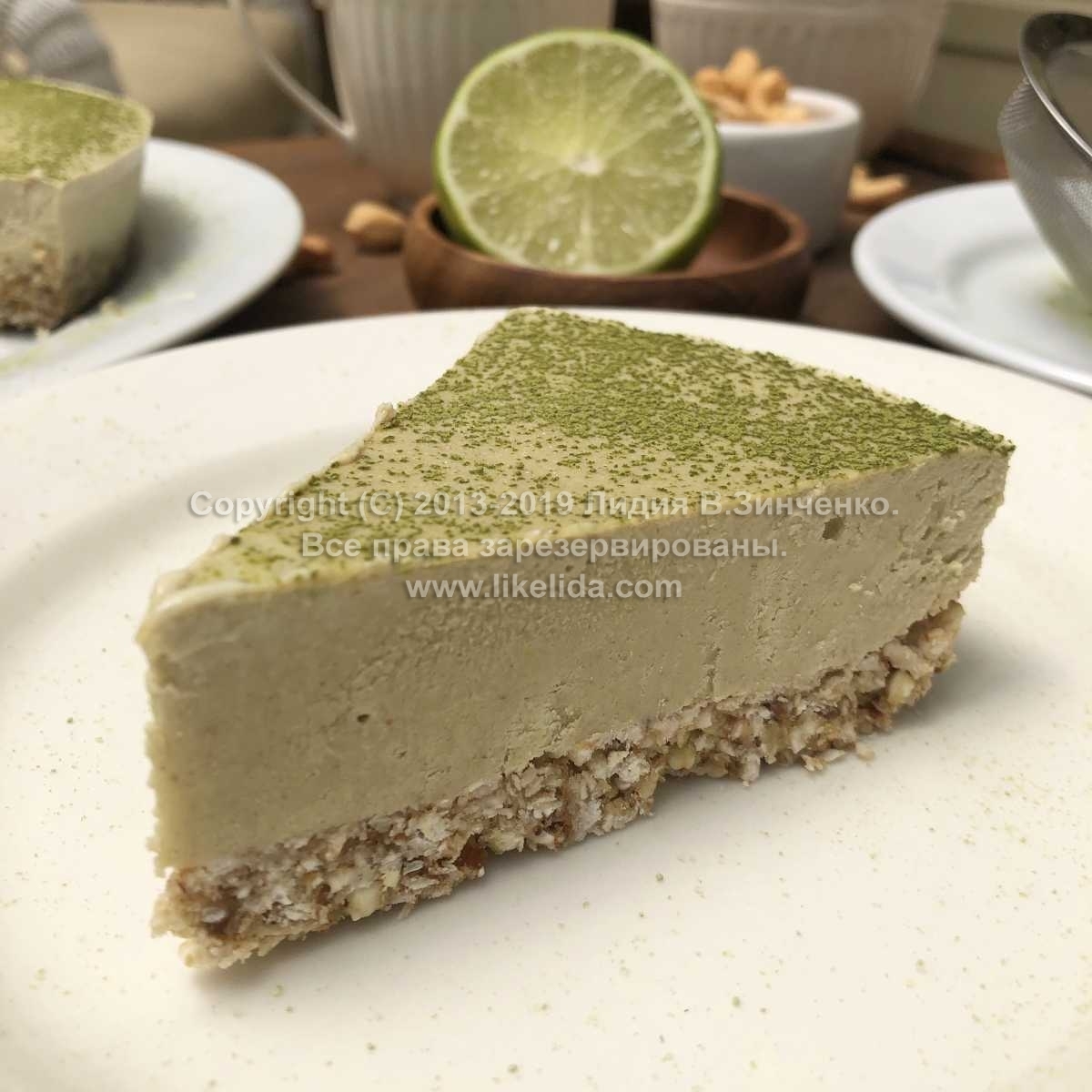 It's gluten-free, sugar-free and just slightly sour so anyone can have fun tingling their taste buds.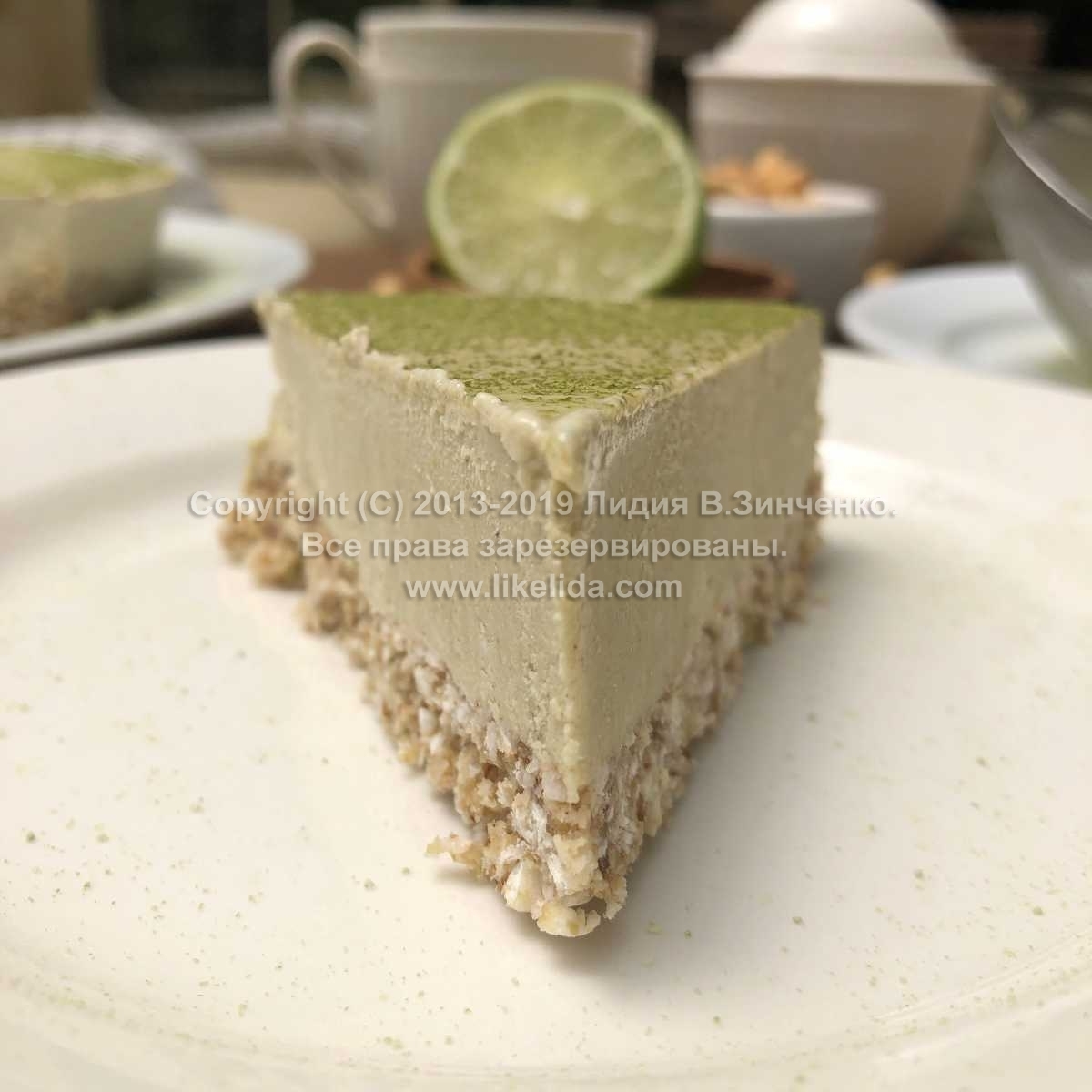 You may decorate your cake with a piece of lime like I did and dust it with some matcha powder that I also use to make this cake a bit greener.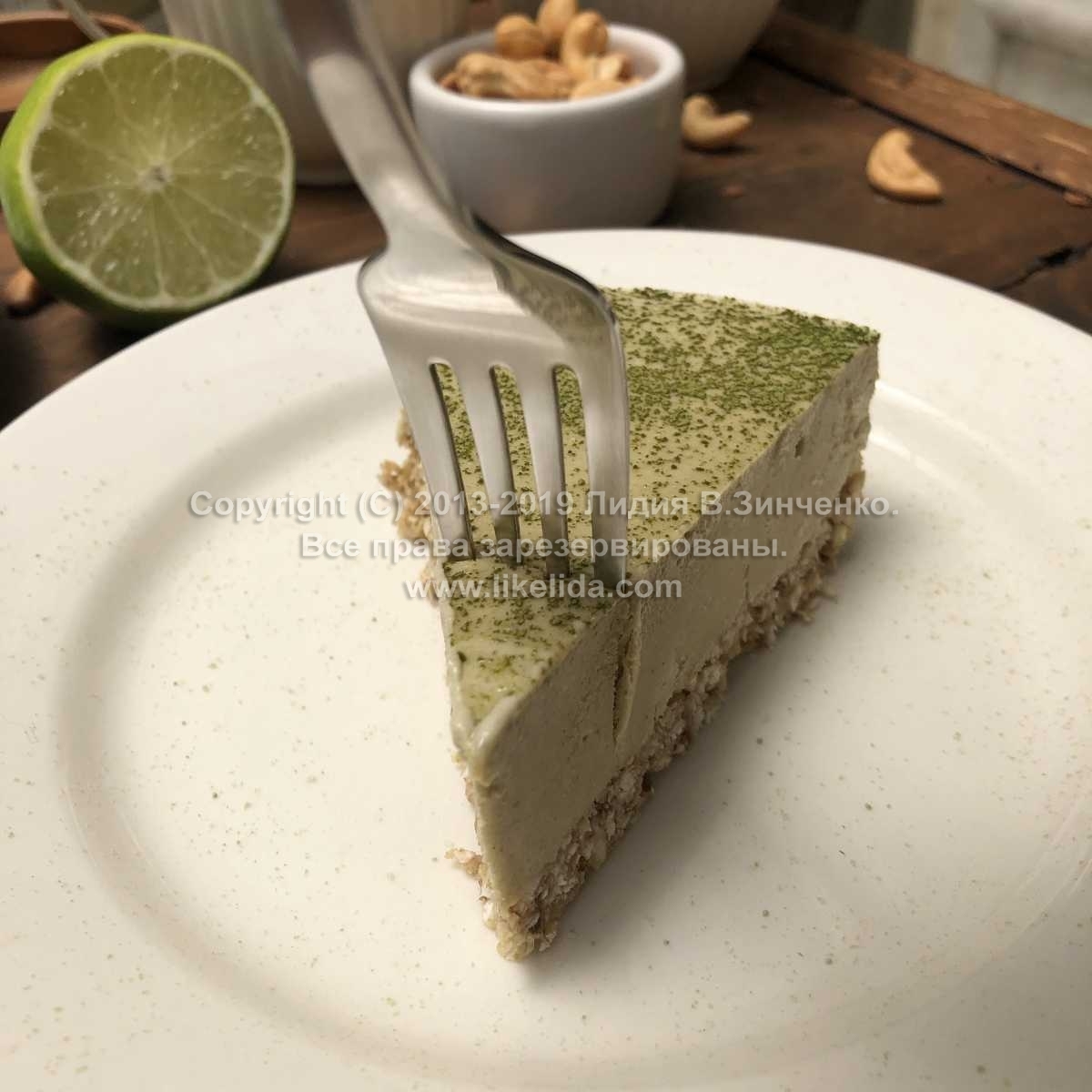 I promise you would definitely like it!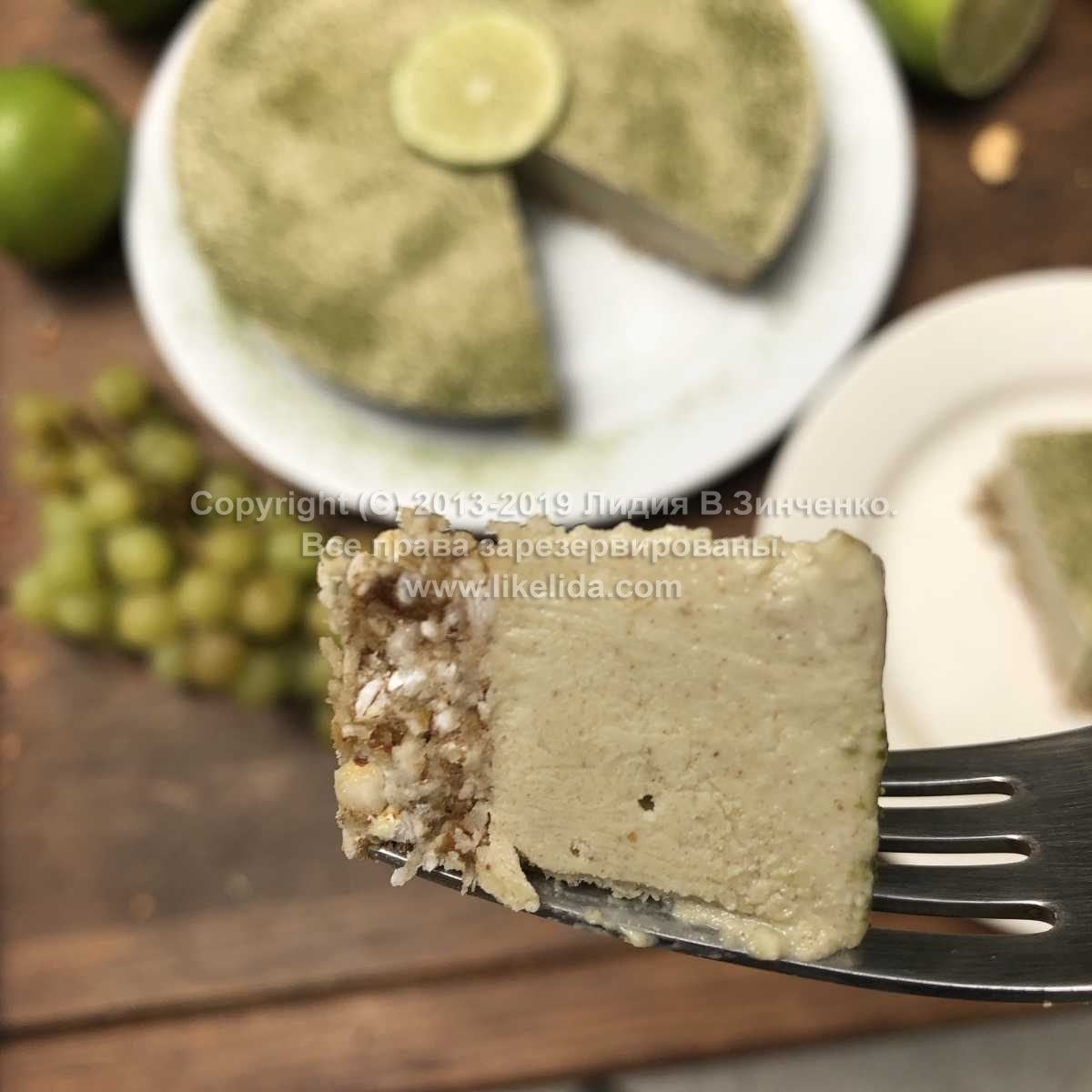 Just remember to tell your kids that not everything colored green tastes bad. Our lime cake is a great proof of that concept.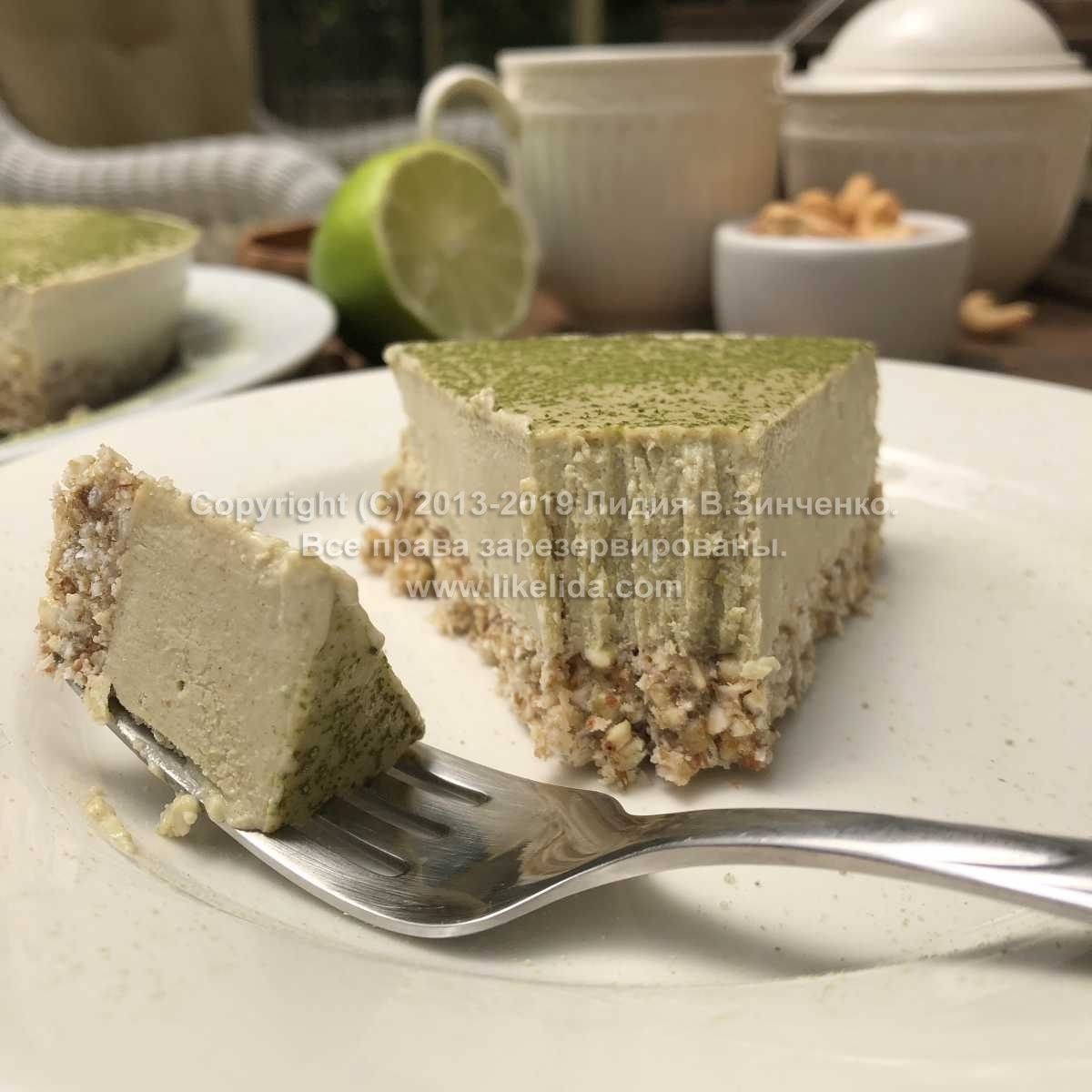 There are things like this cake that will help them rethink their "green food" habits.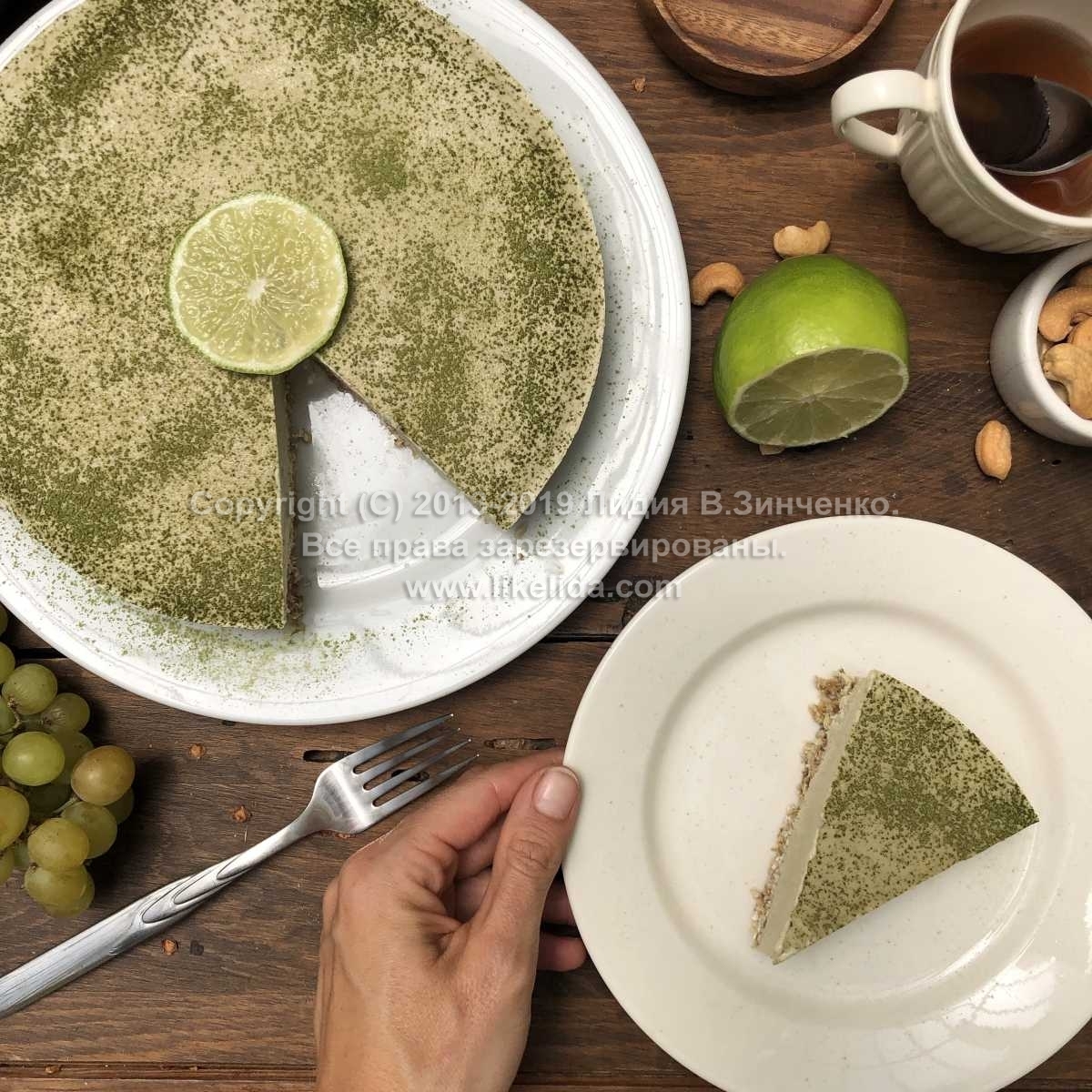 Ready?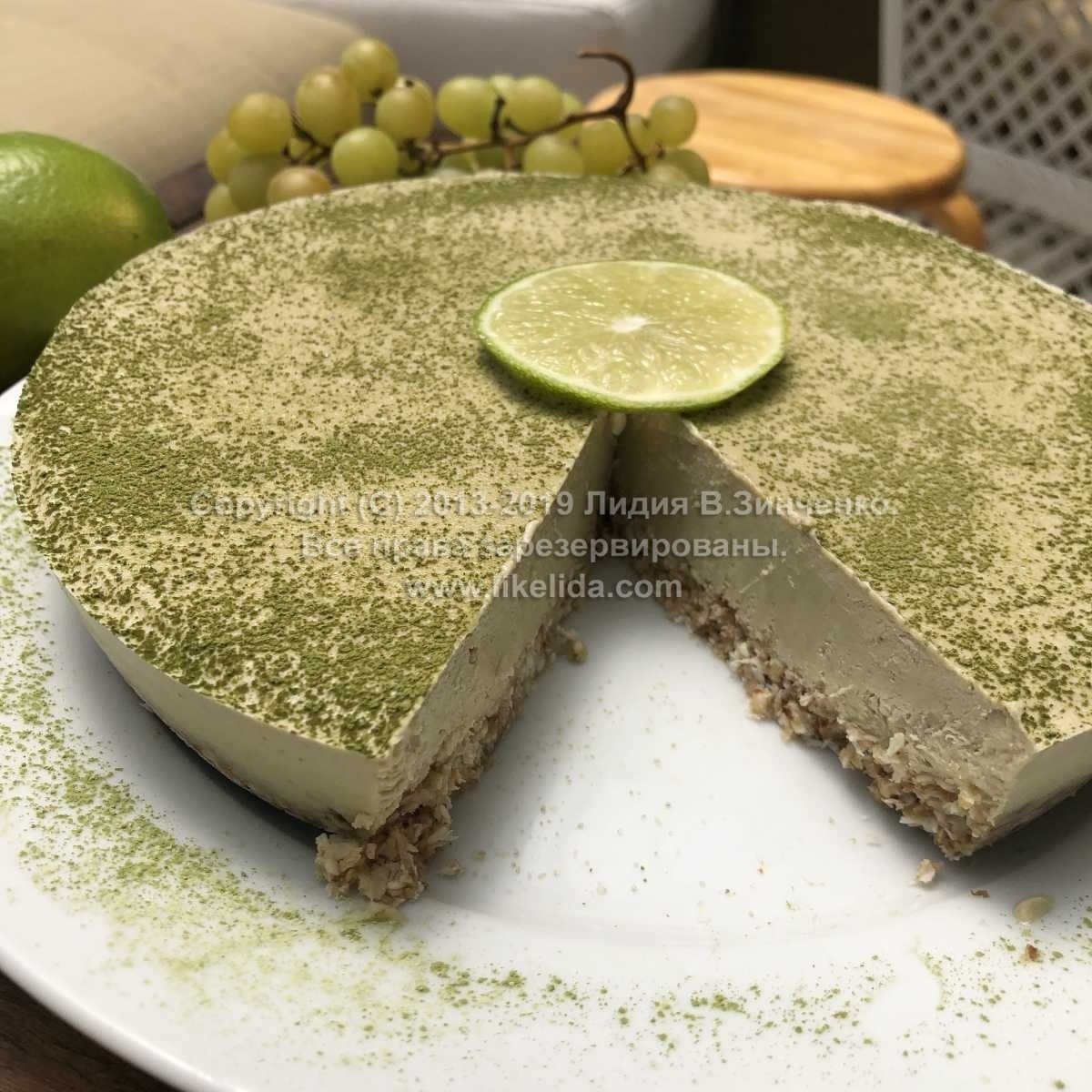 Let go cooking!
We will need:
For the base
2/3 cup (1 cup- 250 ml.) of raw buckwheat groats
2/3 cup of coconut flakes (I use low fat)
1 table spoon of coconut oil
1/2 banana
3 dates
For the cream
1.1/4 cup of raw cashews
1/3 cup of lime juice
1.1/4 cup of any plant base milk
4 dates
1 tea spoon of matcha green tea powder
1/2 tea spoon of fresh lime peel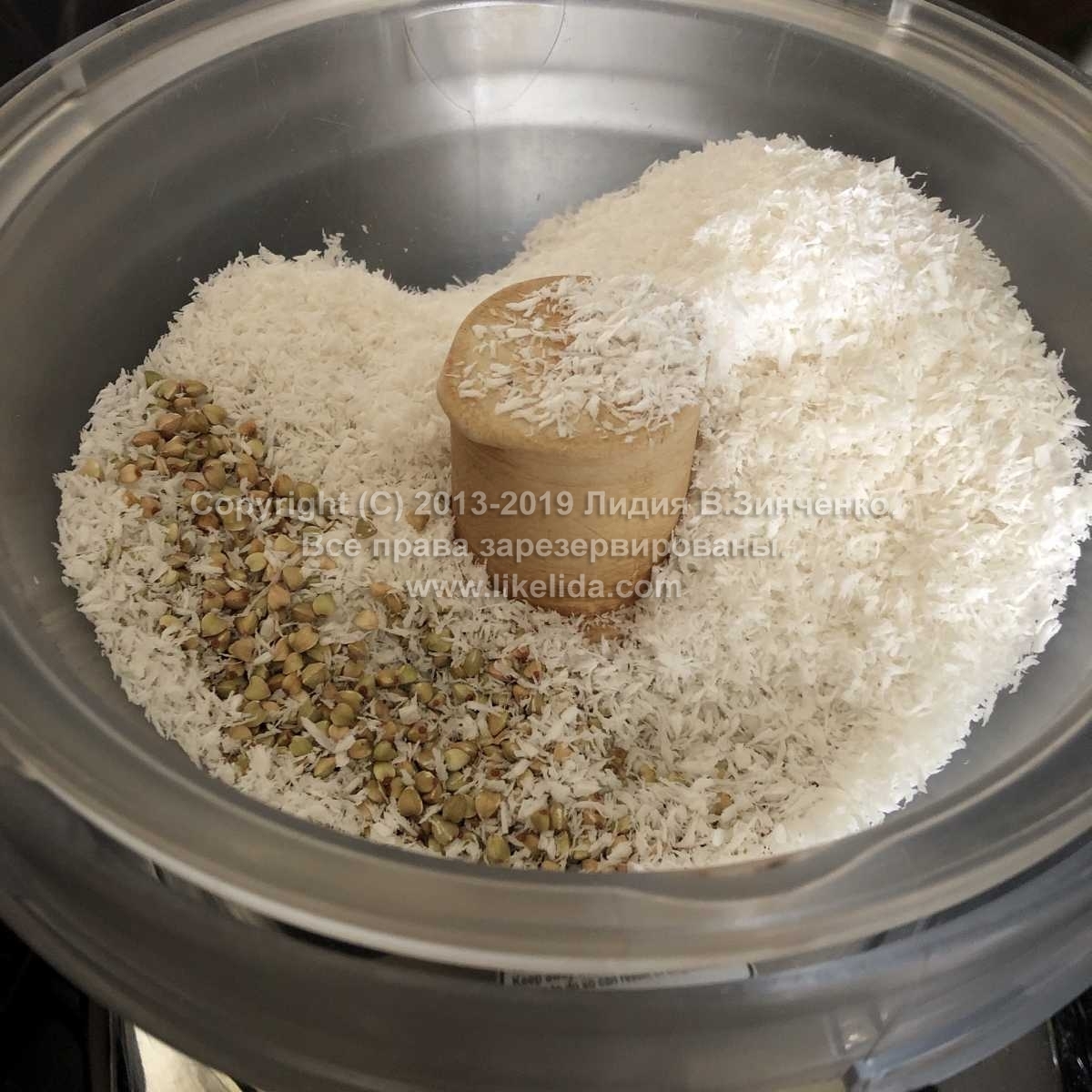 Grind together groats and coconut flakes.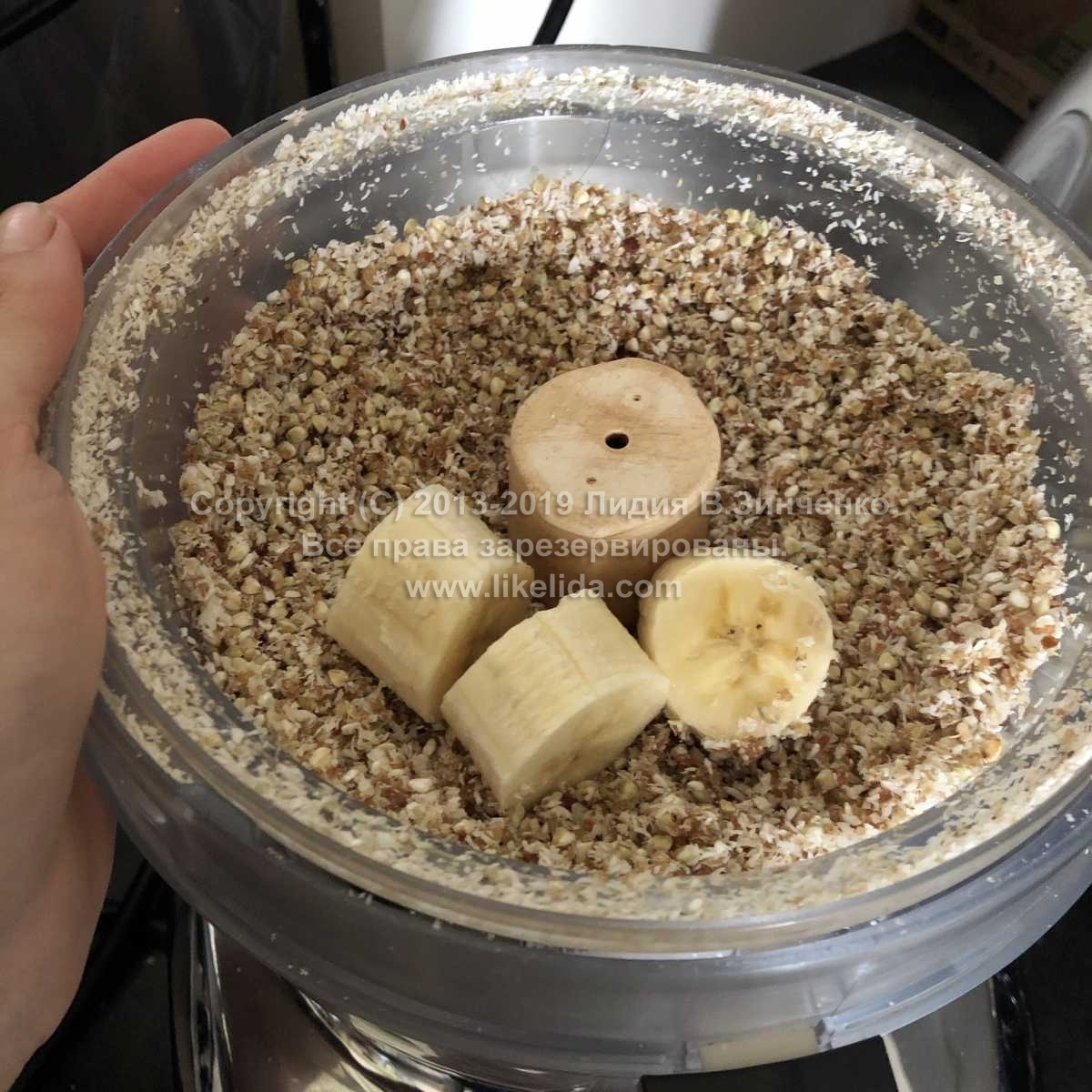 Add dates, oil, banana and blend together.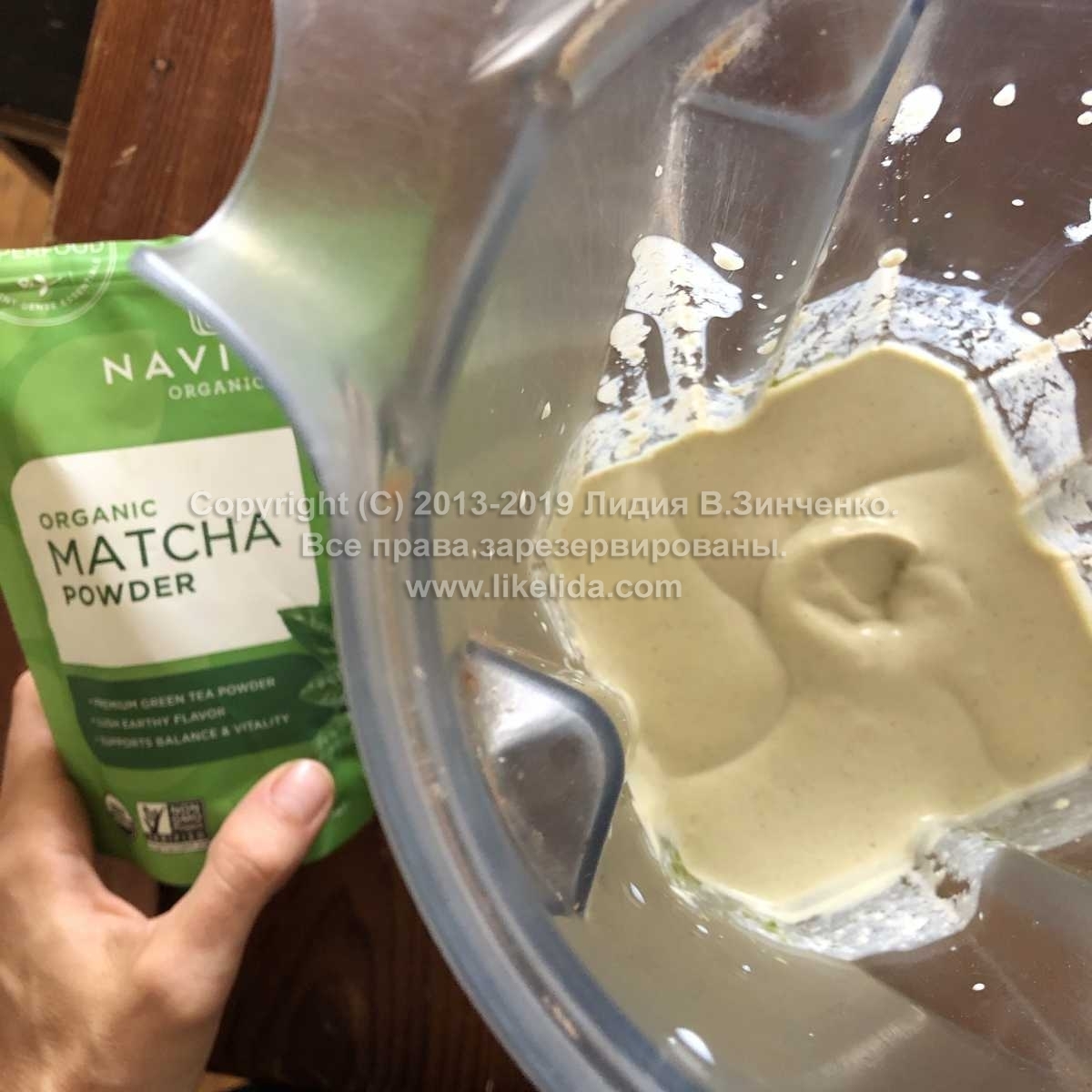 Put this soft dough into the cake mold. I use the 18 cm diameter one.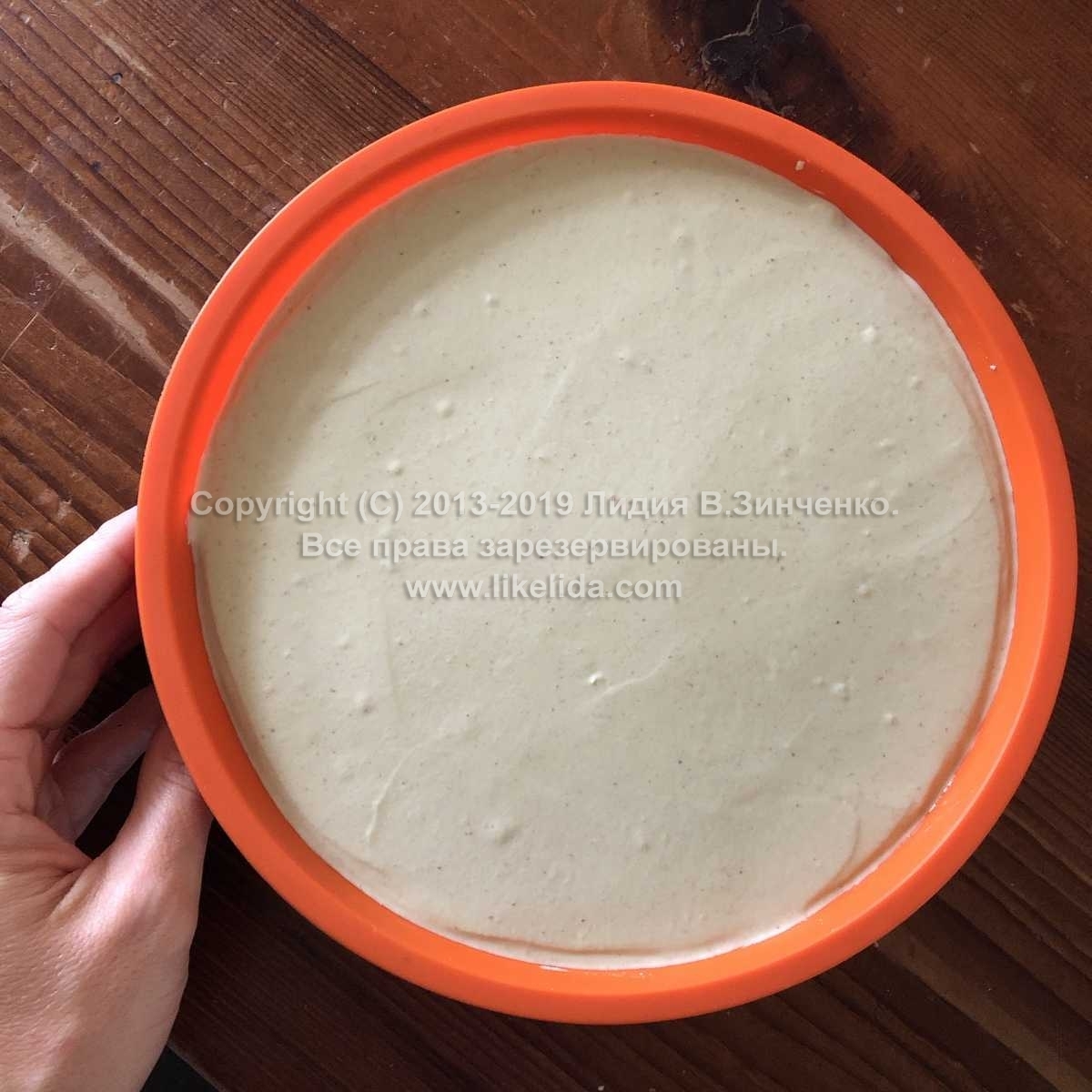 Blend everything for the filling. Pour over the base. Freeze for 4 hours.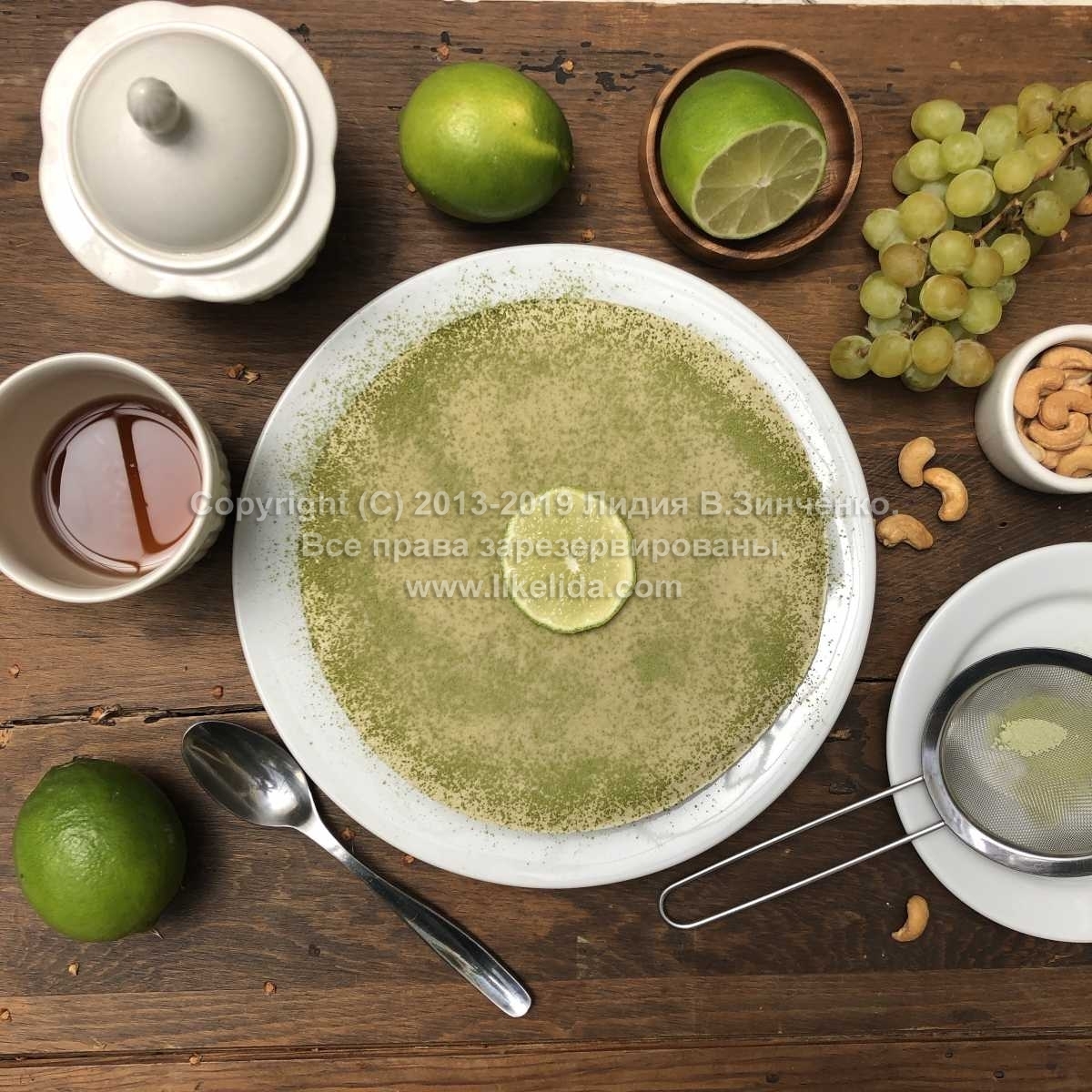 Remove from the freezer 10 minutes prior to serving.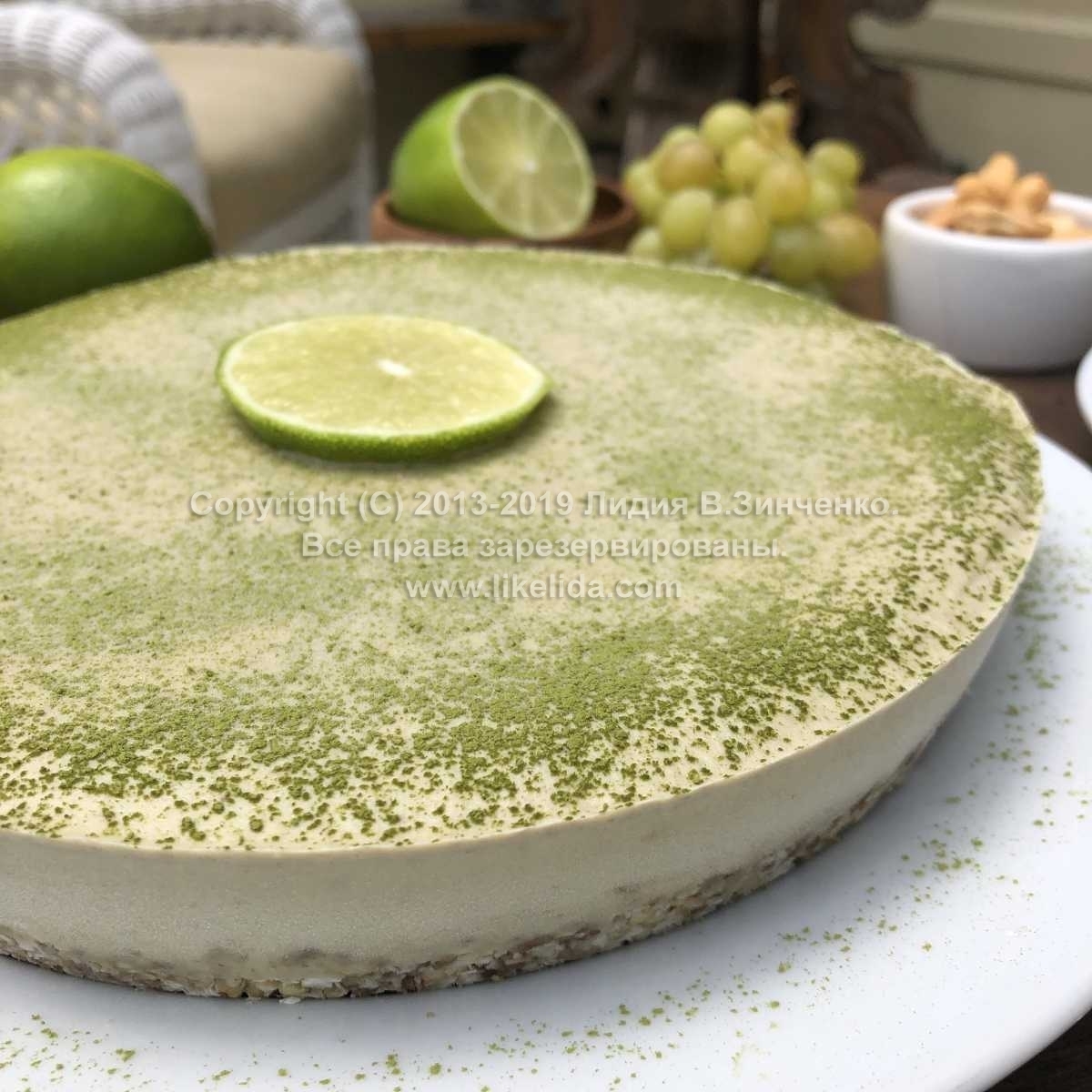 That's it!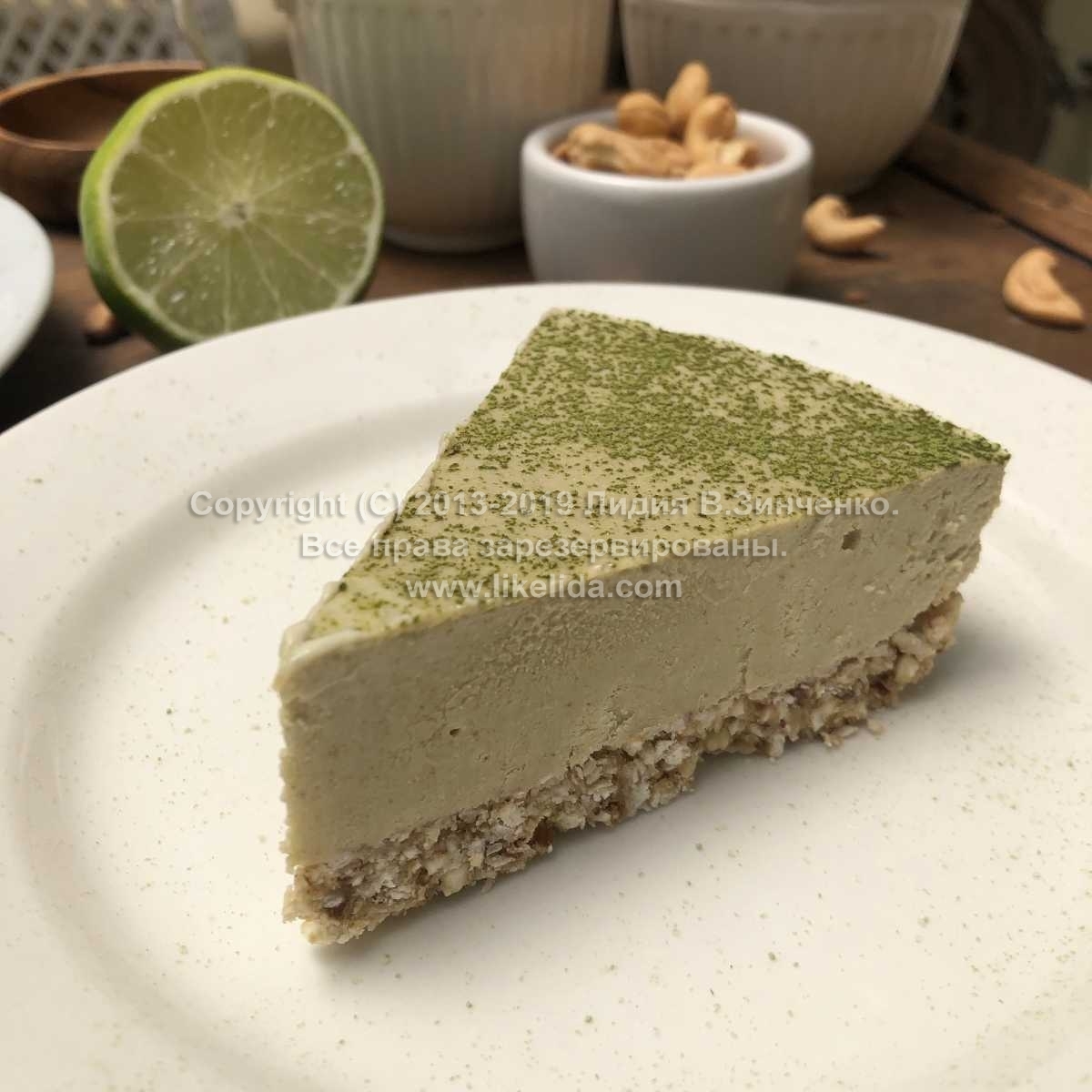 Enjoy!