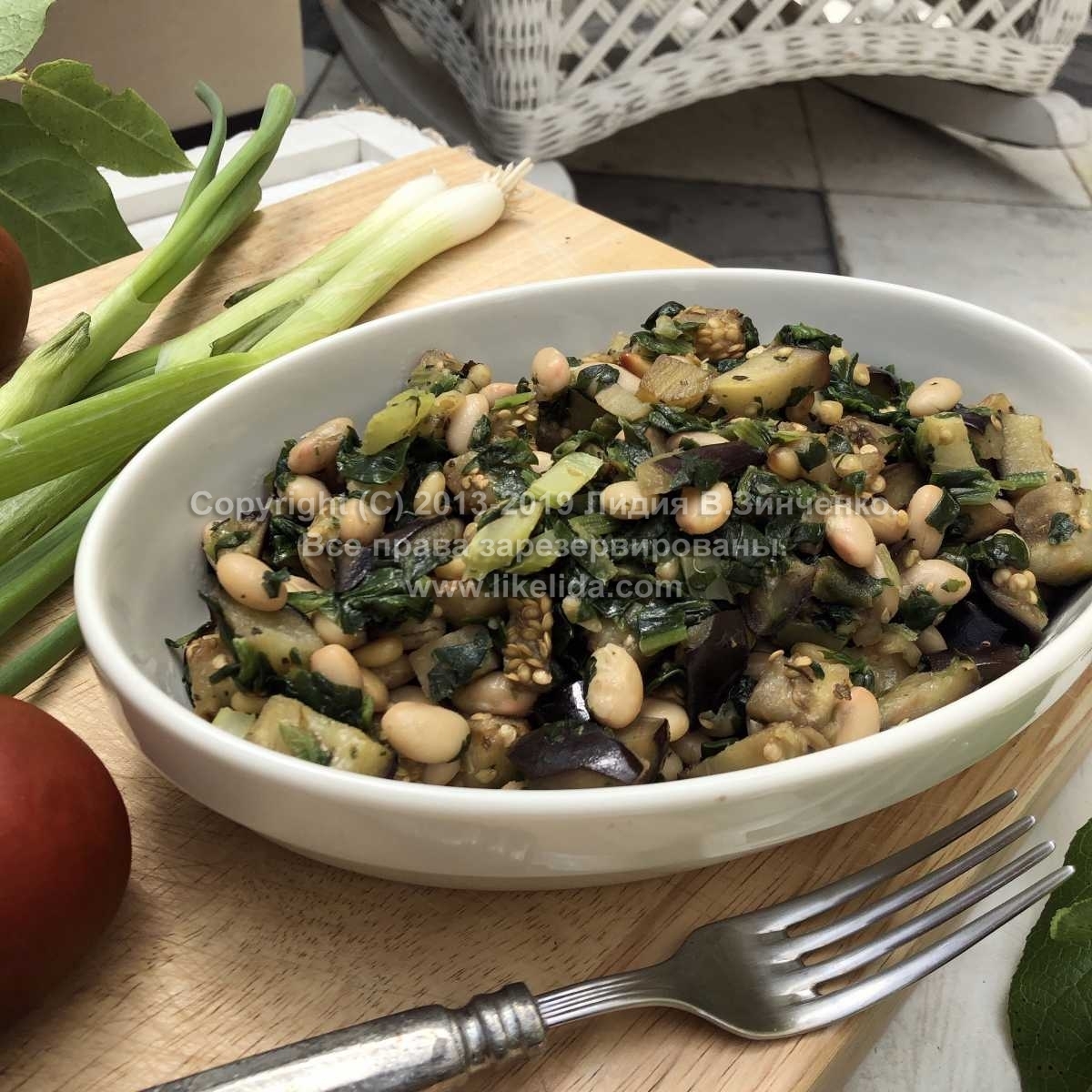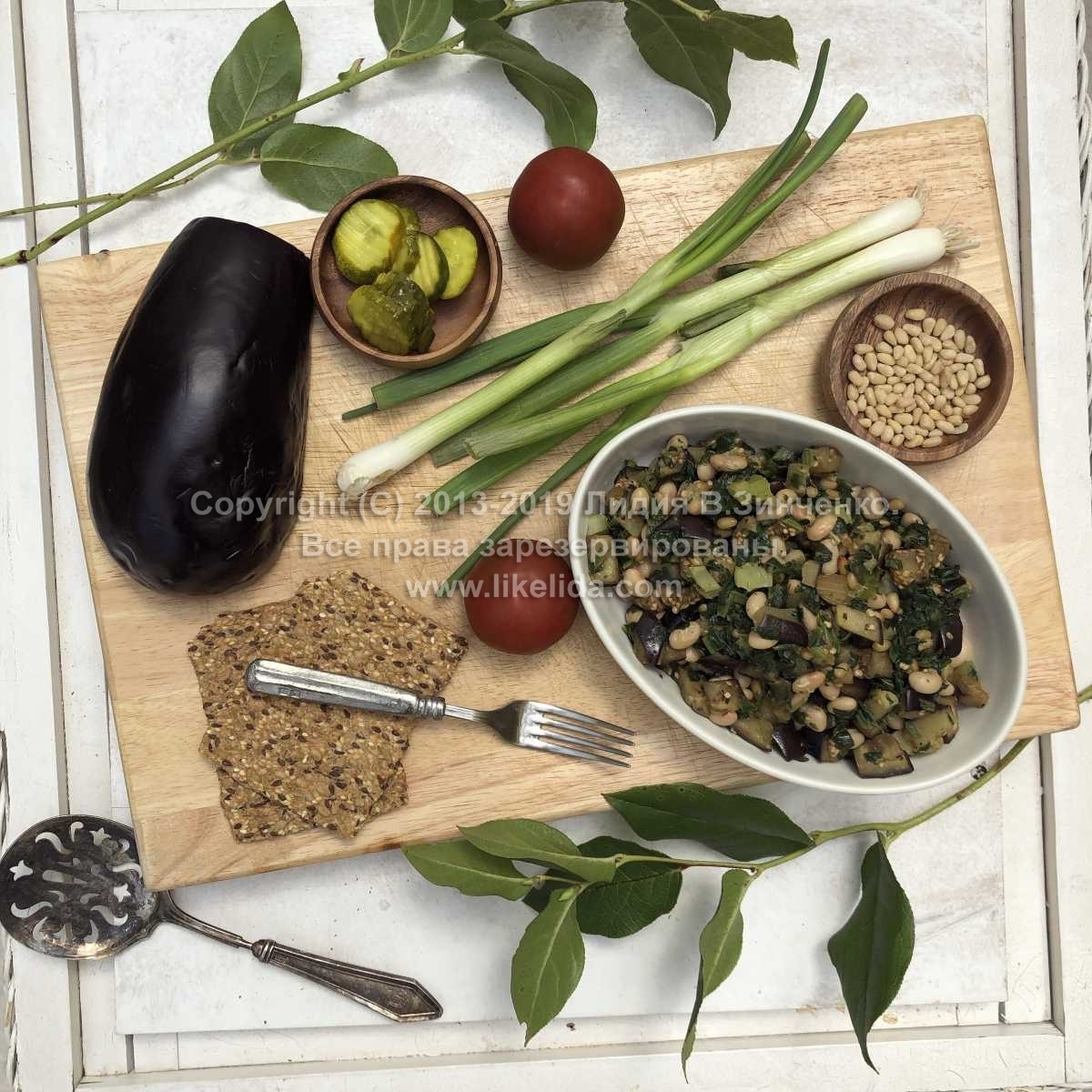 Eggplant has never been my first choice of food.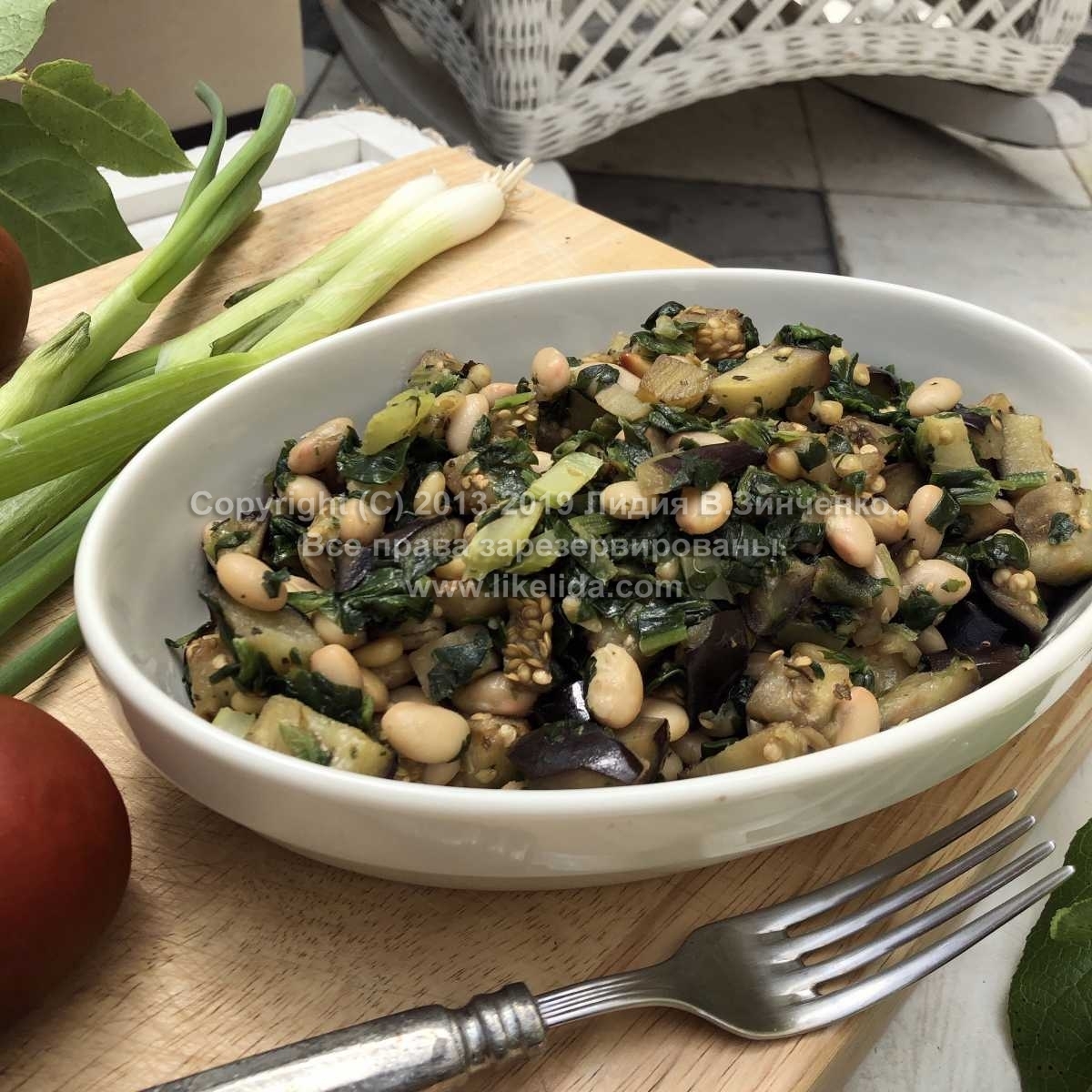 One just has to like it from the beginning but that was not my story.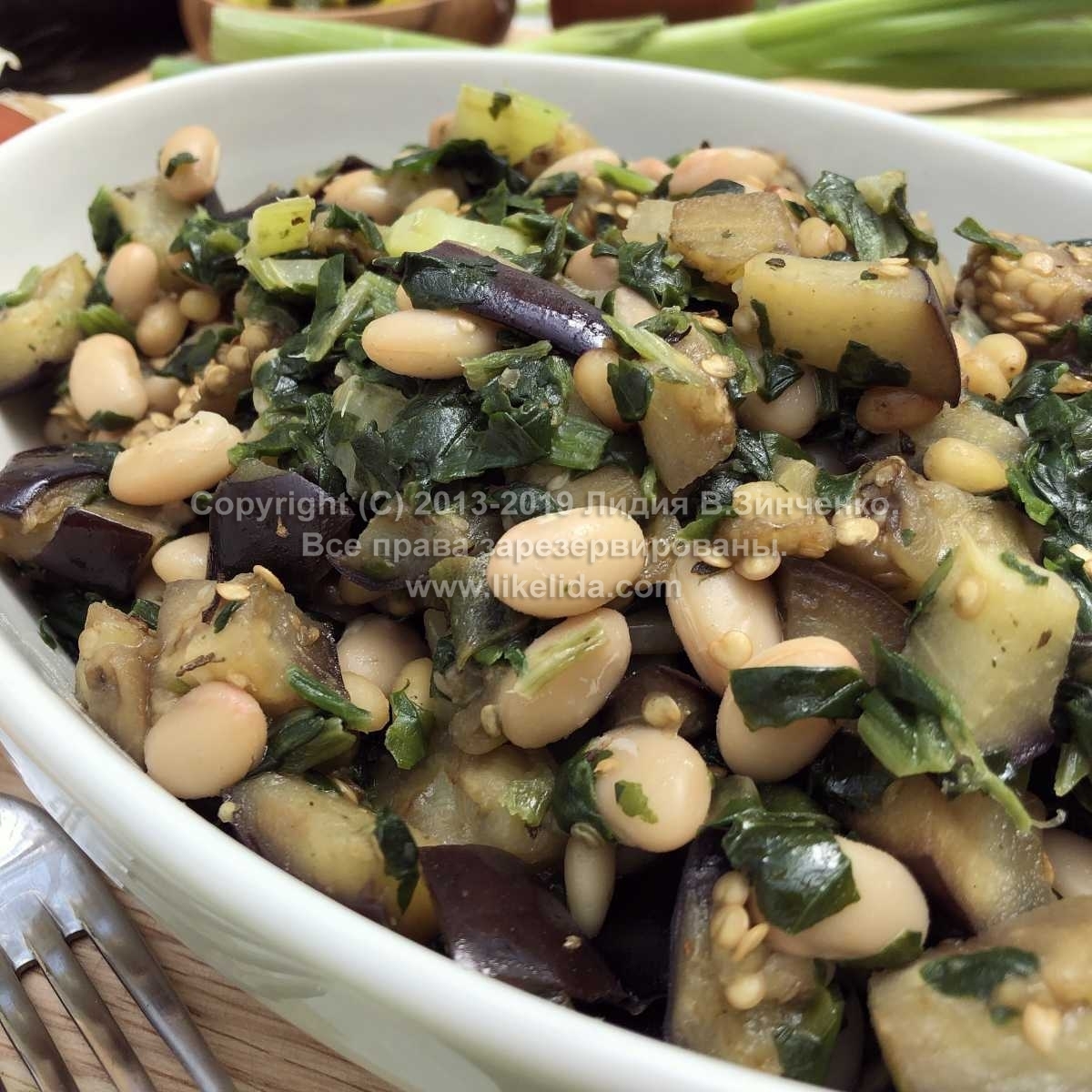 To cook something special out of eggplant typically takes a bit of fantasy and a lot of effort, but not when you are here on www.likelida.com.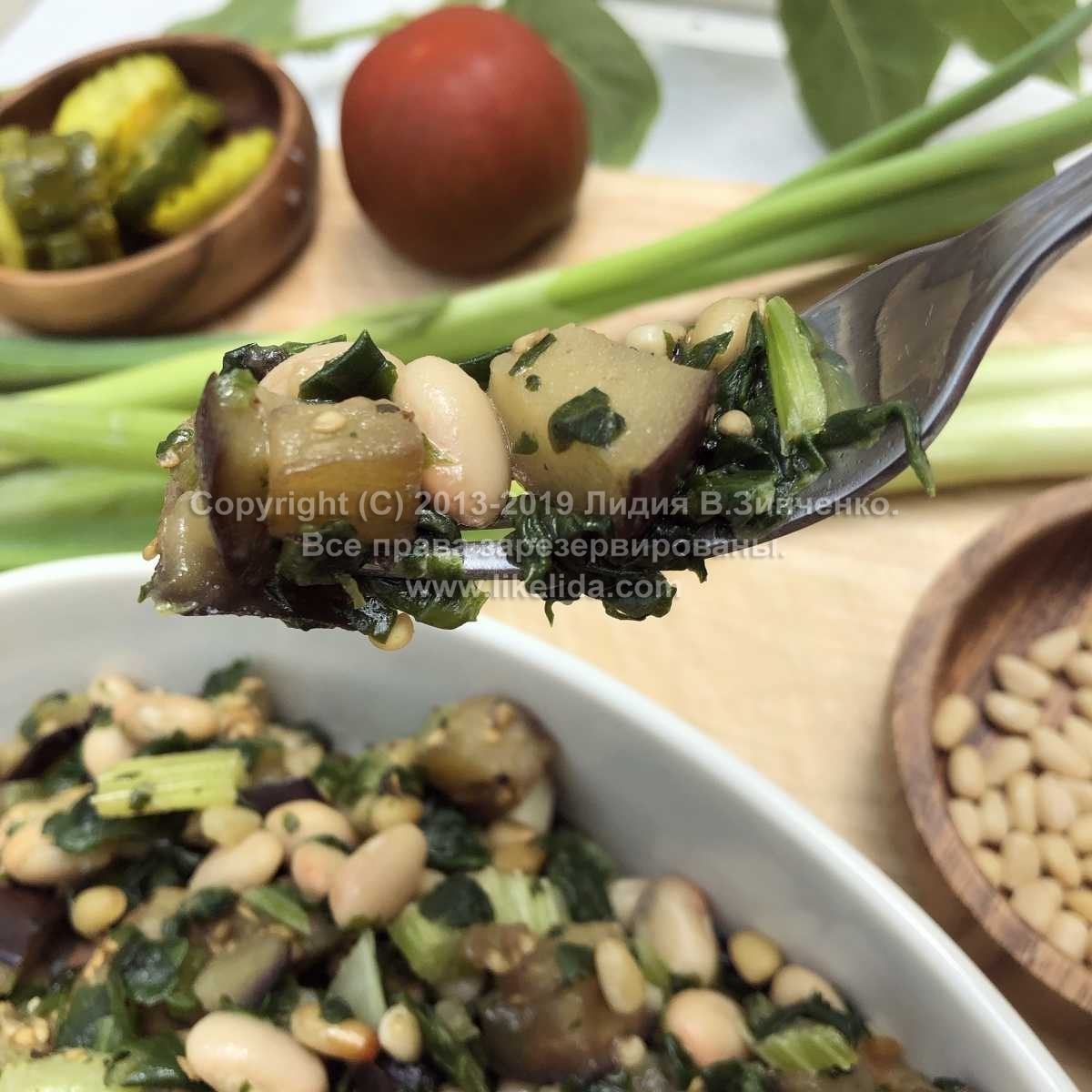 Today I want to show you very a very simple and delicious eggplant meal.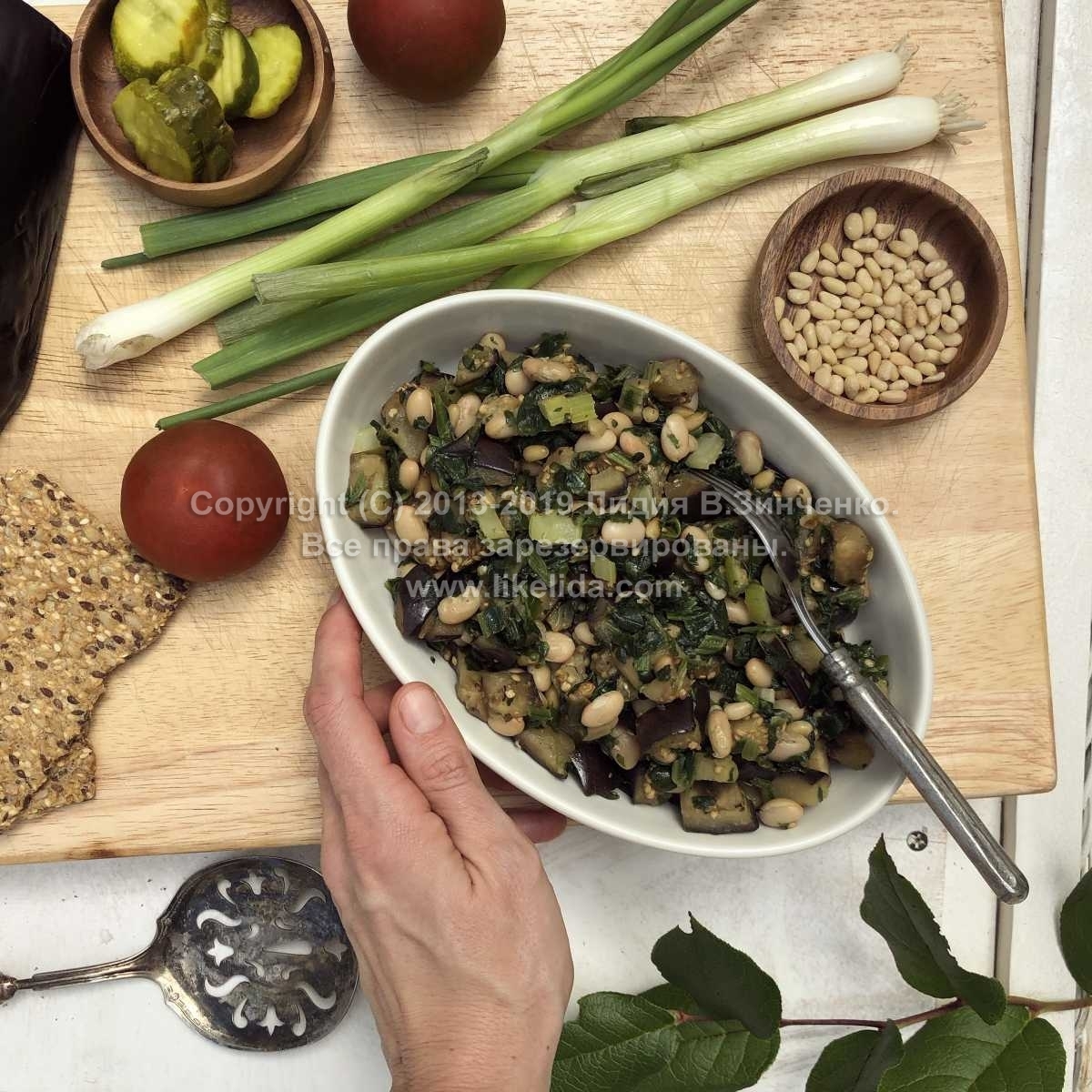 It's super healthy, very easy to make and all you will need to make it happen is just a few simple ingredients. Can be served cold of hot.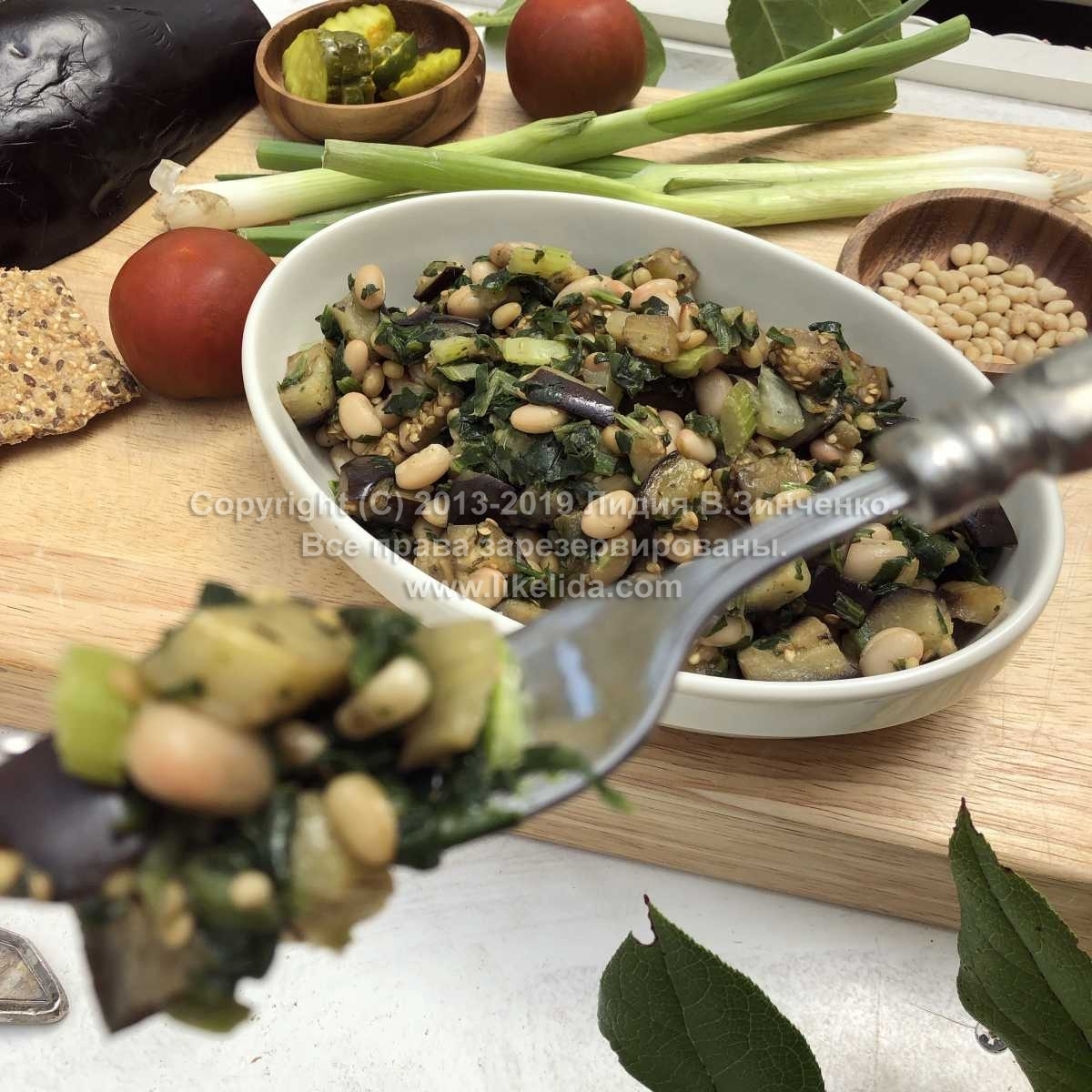 Can be a side dish or a main course. Just add some humus or fresh salad to it. Maybe some beats. Ready? Let's go cooking.
We will need:
1/2 of a medium size eggplant
1/2 can of white beans
1 celery stick
2 garlic cloves
1/2 cup of frozen spinach
2 table spoon of pine nuts
1/2 tea spoon of agave or honey
Dry rosemary, salt, pepper
Oil for the pan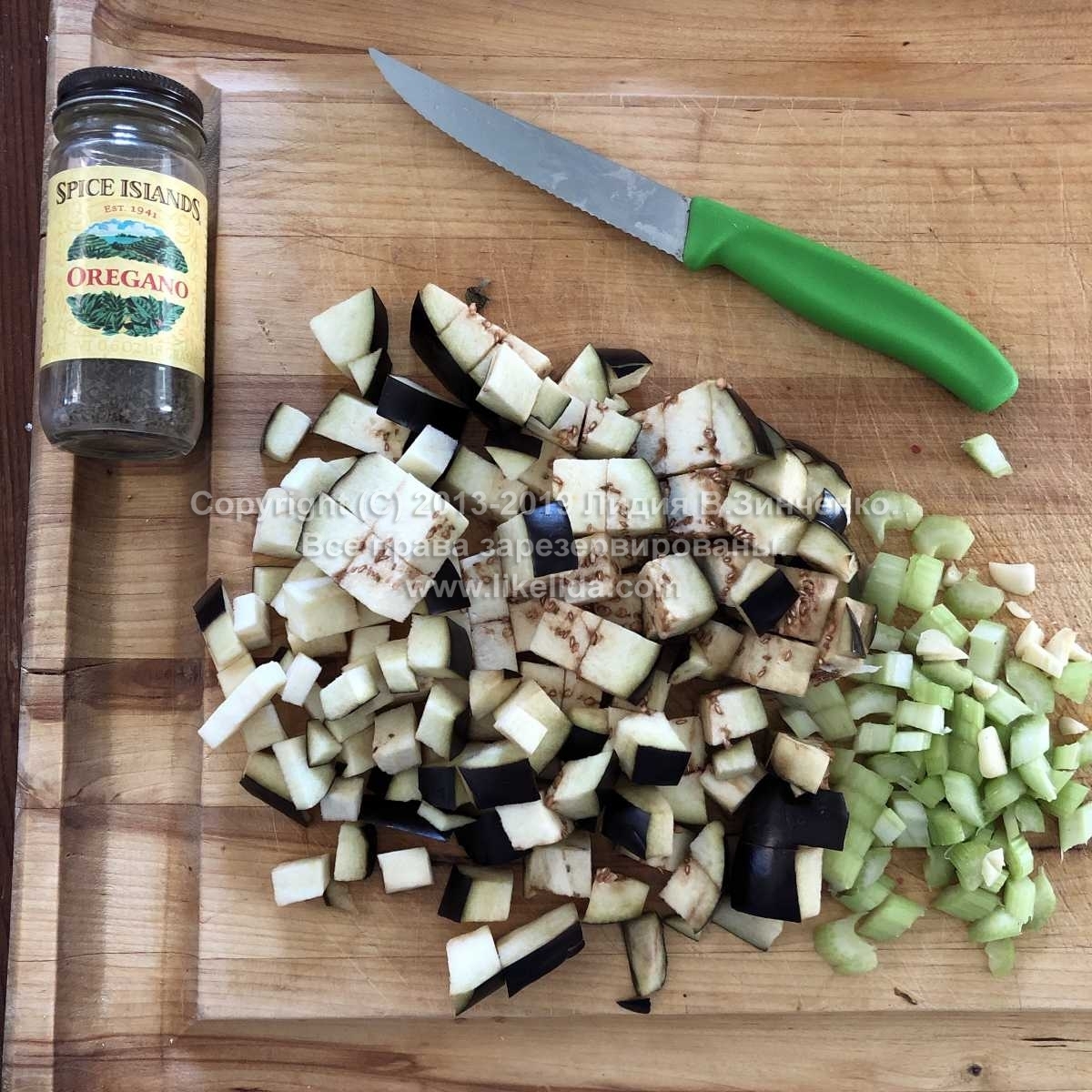 Chop and mix eggplant, garlic, celery and sauté it all for about 10 minutes.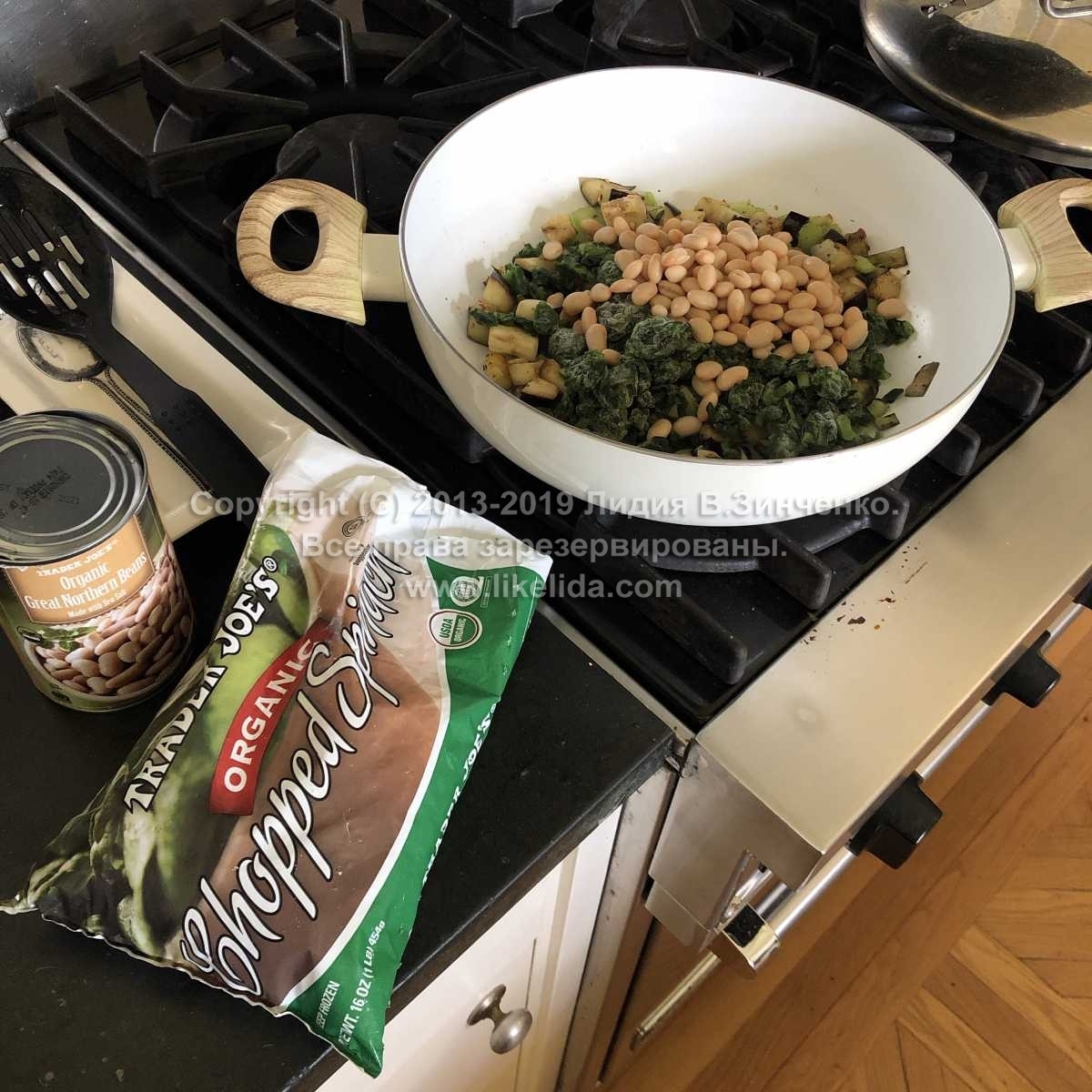 Add beans, spinach and spices.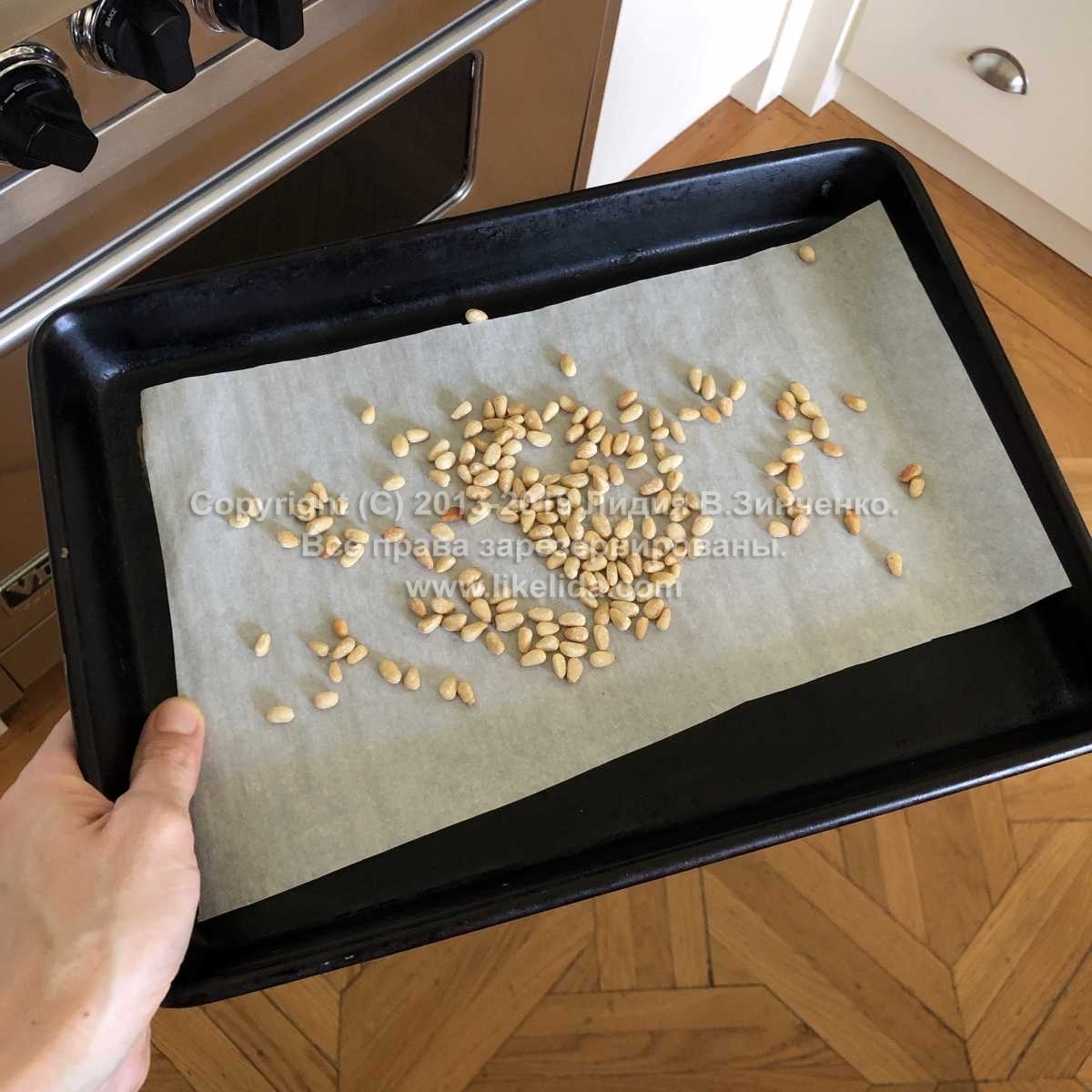 Add nuts. I prefer them slightly toasted so they can add their great flavor to the dish. Just place them in the oven (165C/325F) for 5-7 minutes for that.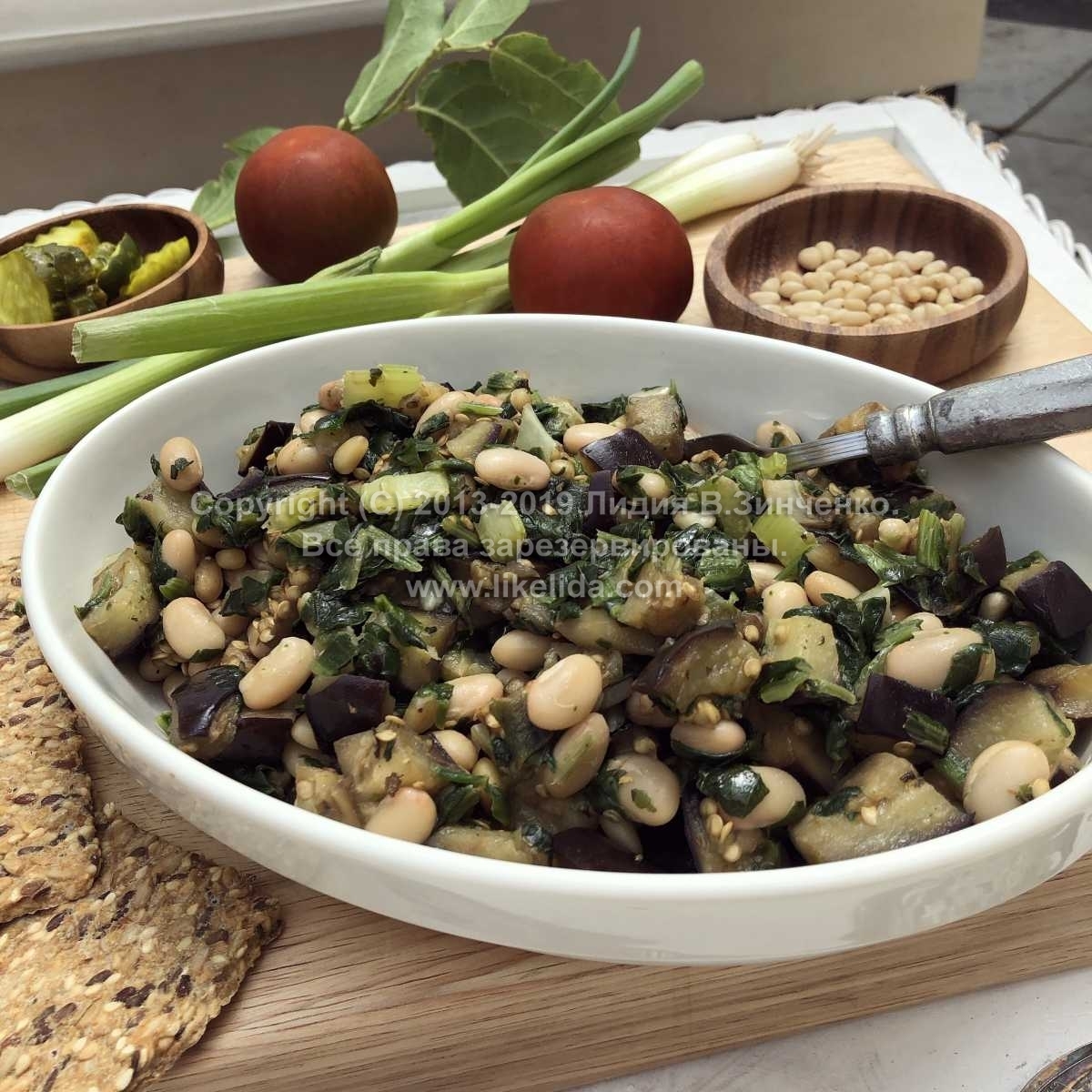 Mix everything together.
Cool down or enjoy while still warm!