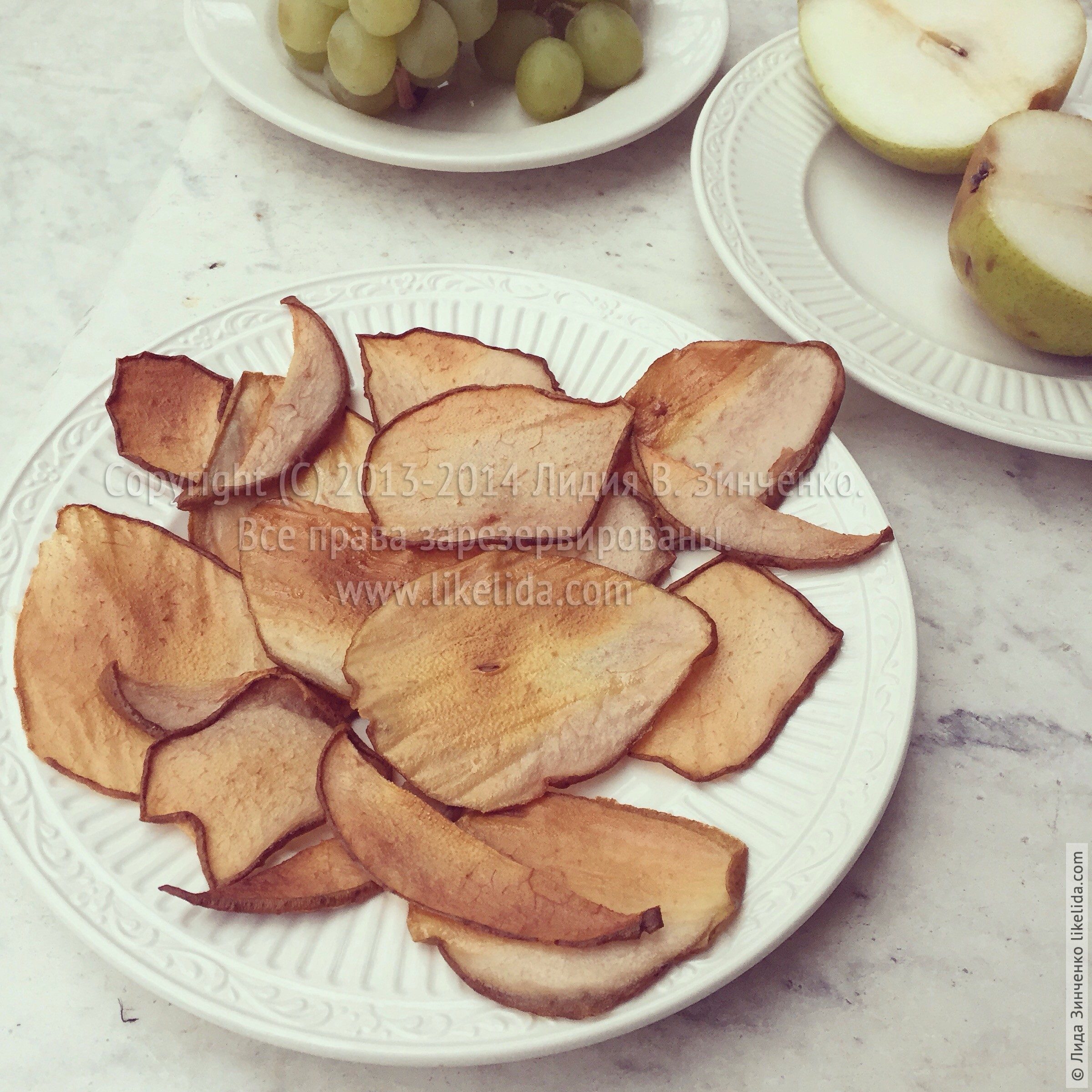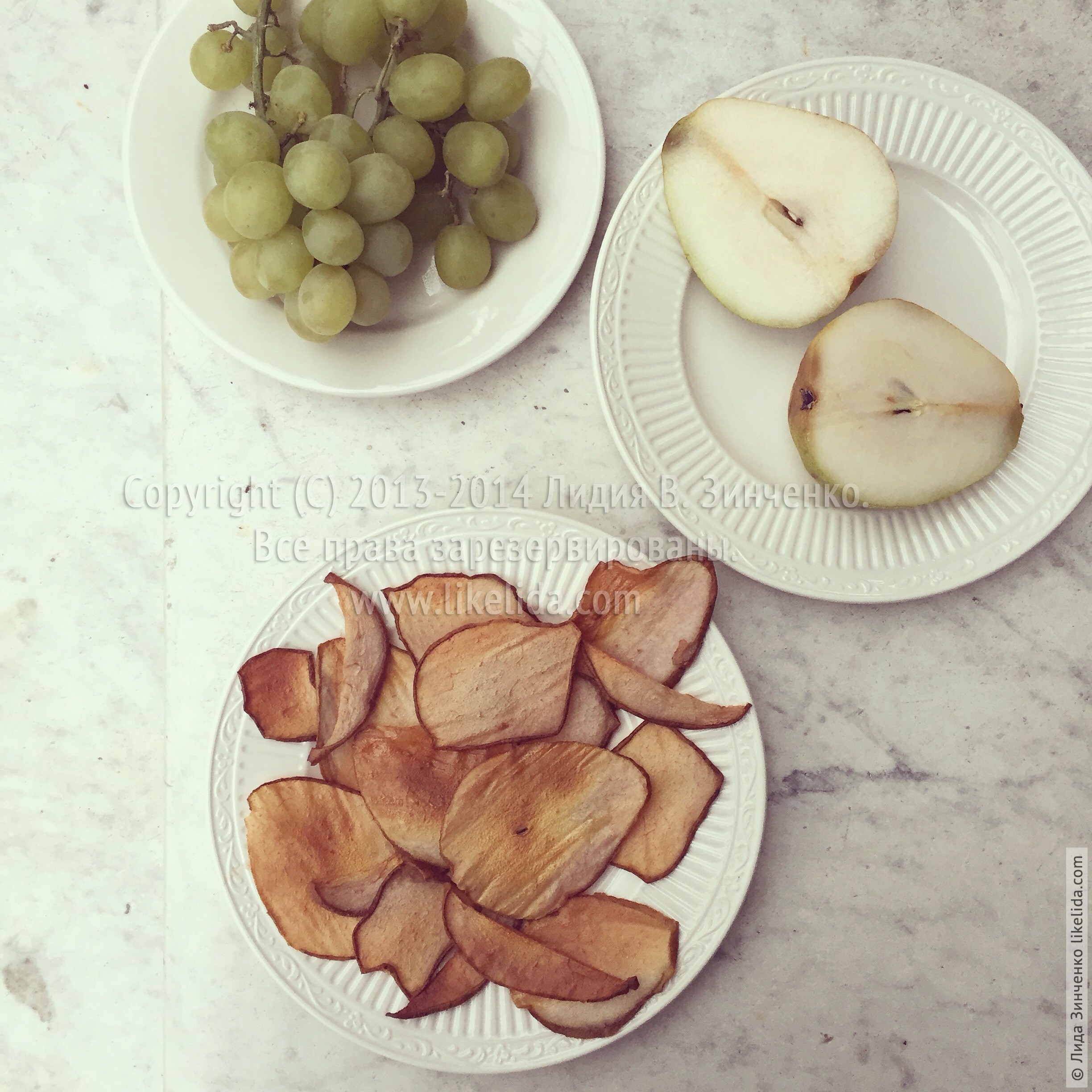 Are you avoiding candies? Don't like cookies? No problem! Today we're cooking a harmless dessert – pear chips.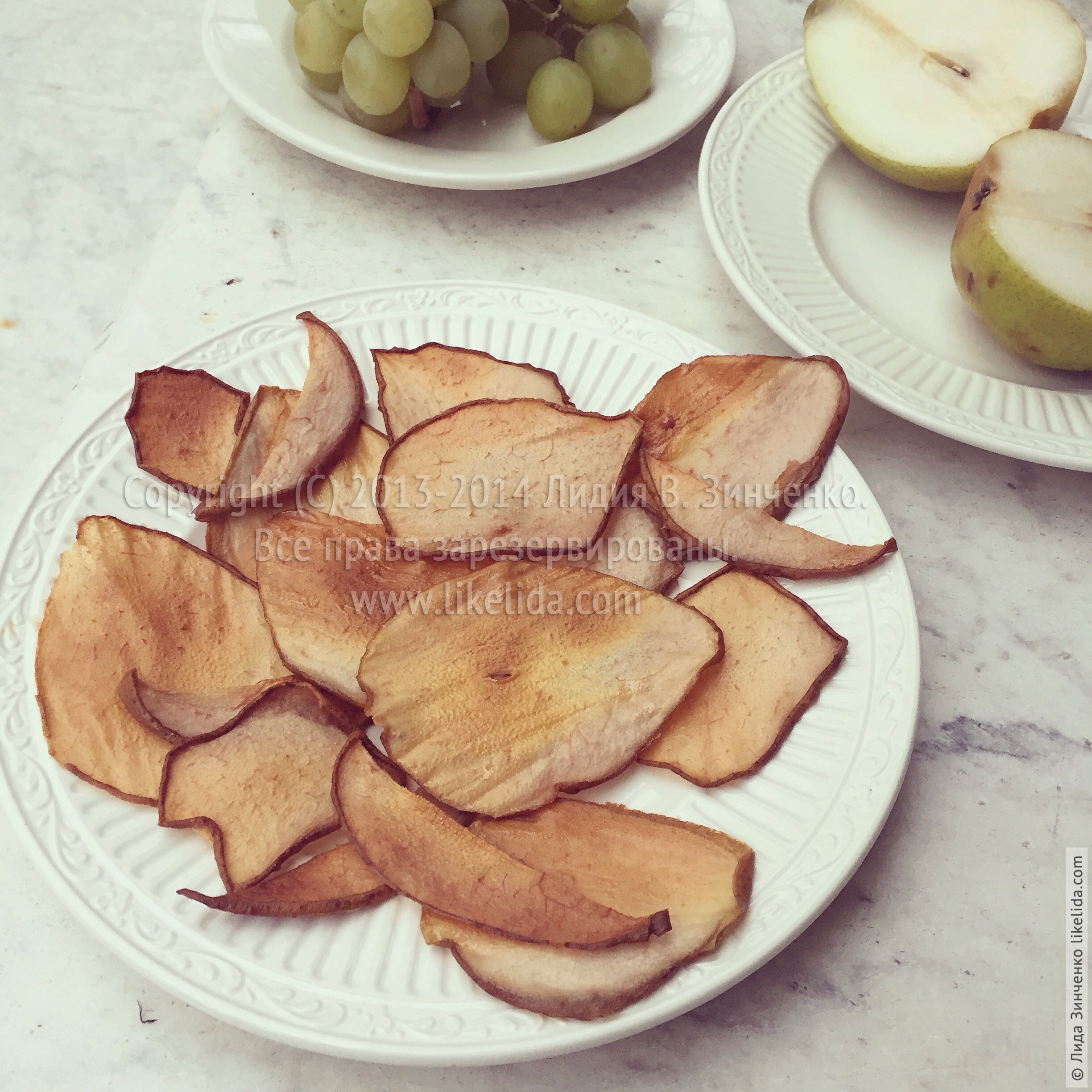 Everyone can cook these crisps. Sweet, delicious, without extra calories.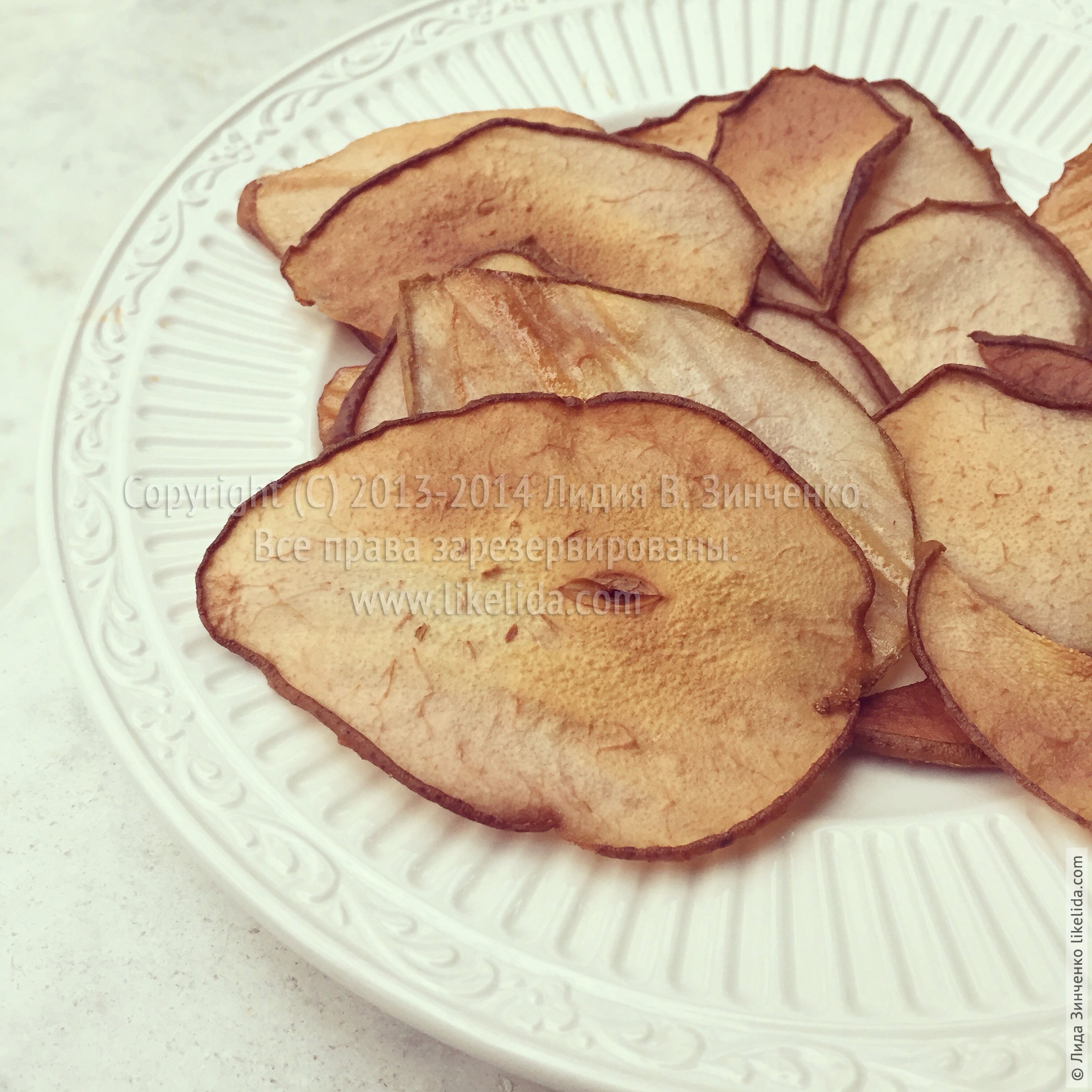 Both children and adults will like them.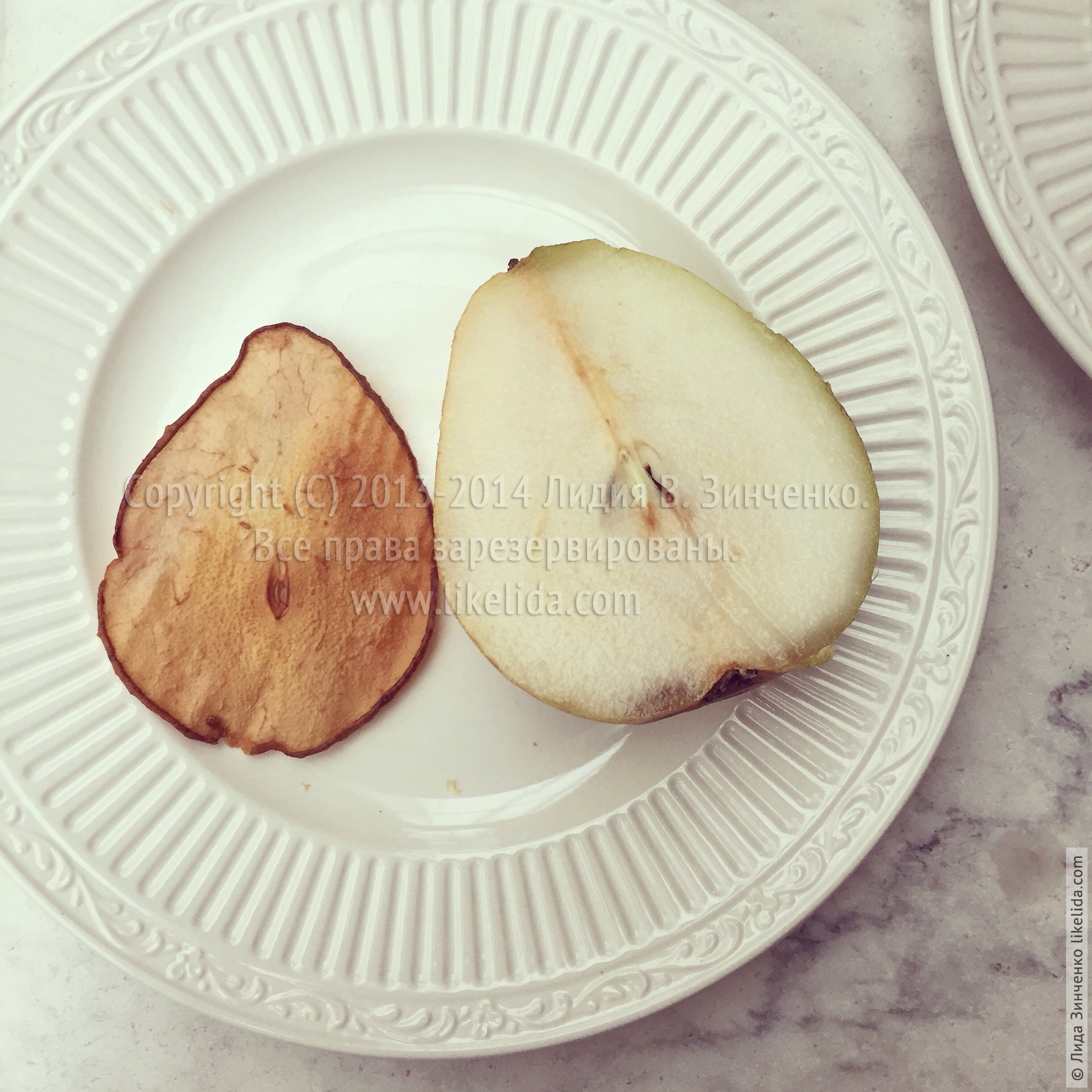 1 large pear can fill one baking tray, keep this in mind when you cutting it into slices.
Ready? Set?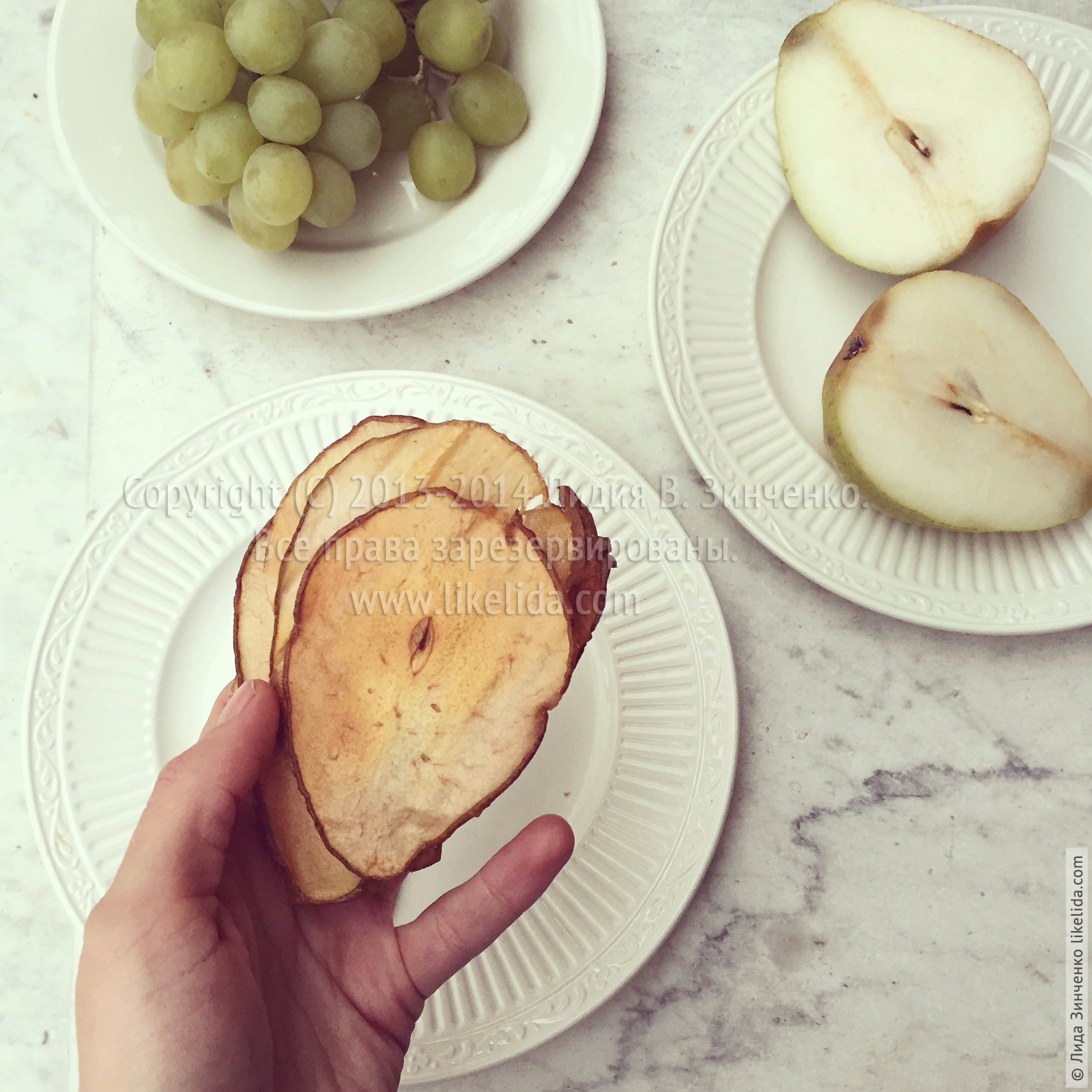 Let's go cooking!
We will need:
1 pear
1 teaspoon of honey or agave syrup (optional)
Preheat the oven to 95C / 200F.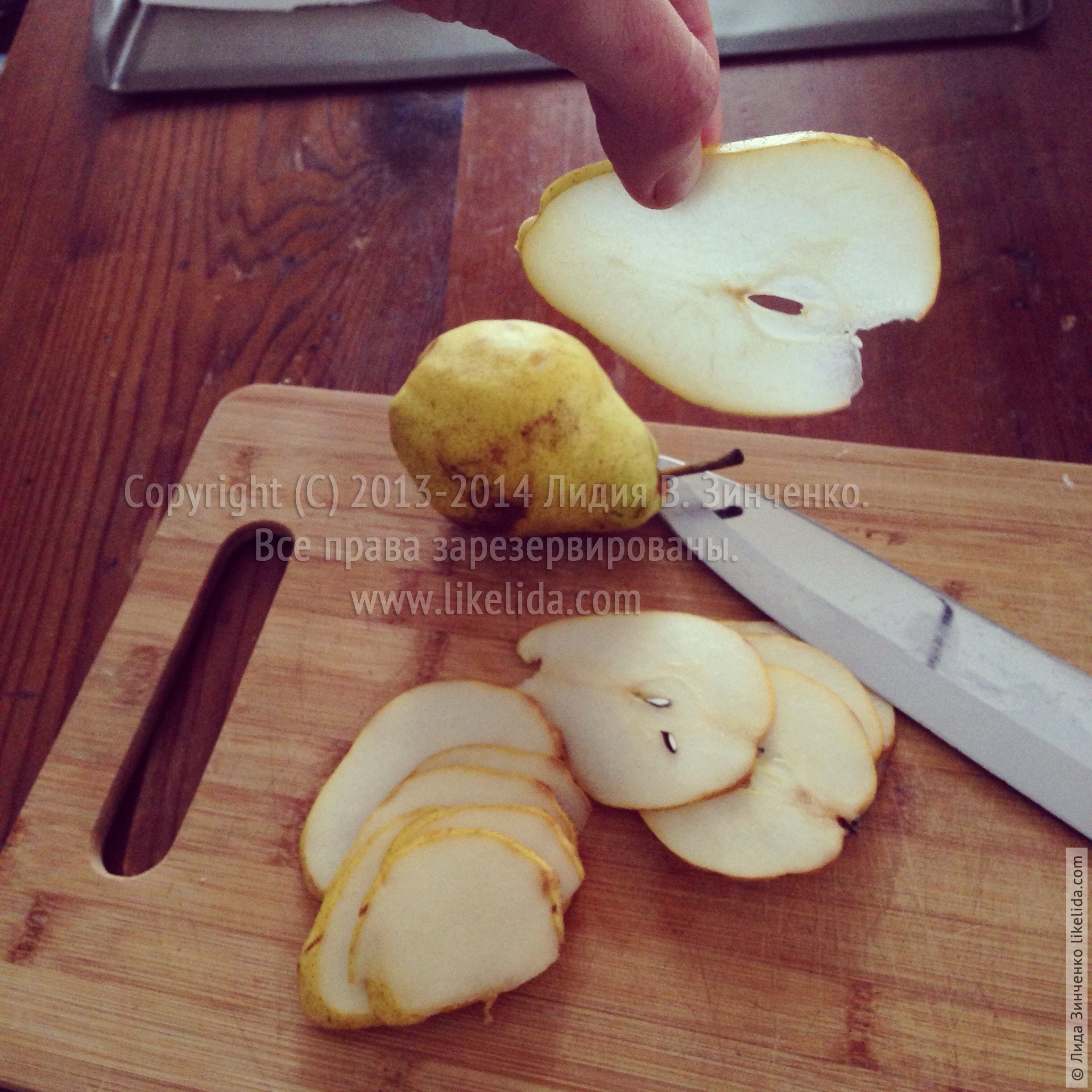 Cut the pear with the skin still attached, you can even leave the seeds. Try to make your slices thin and even.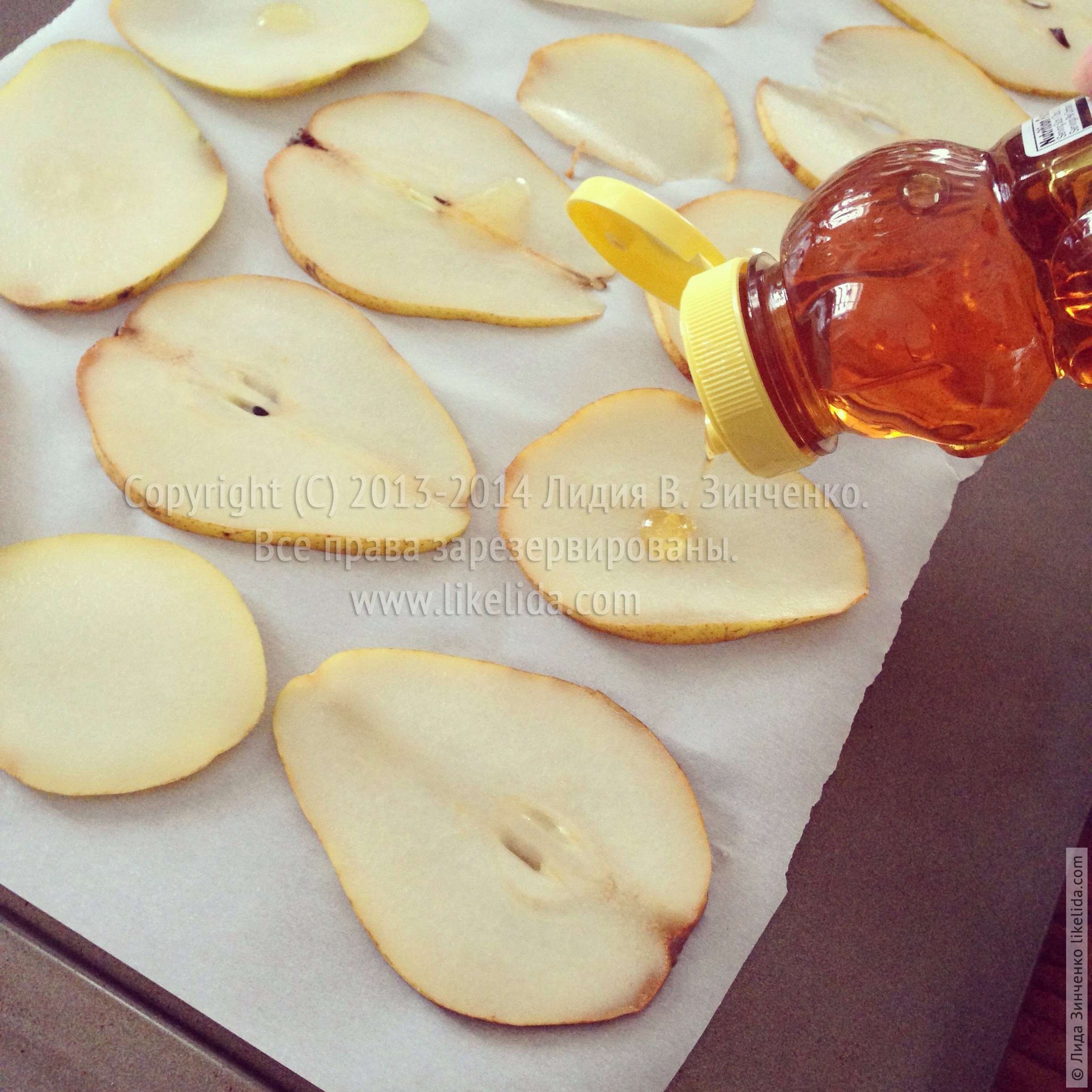 If your pear is not so sweet, then add a little drizzle of honey.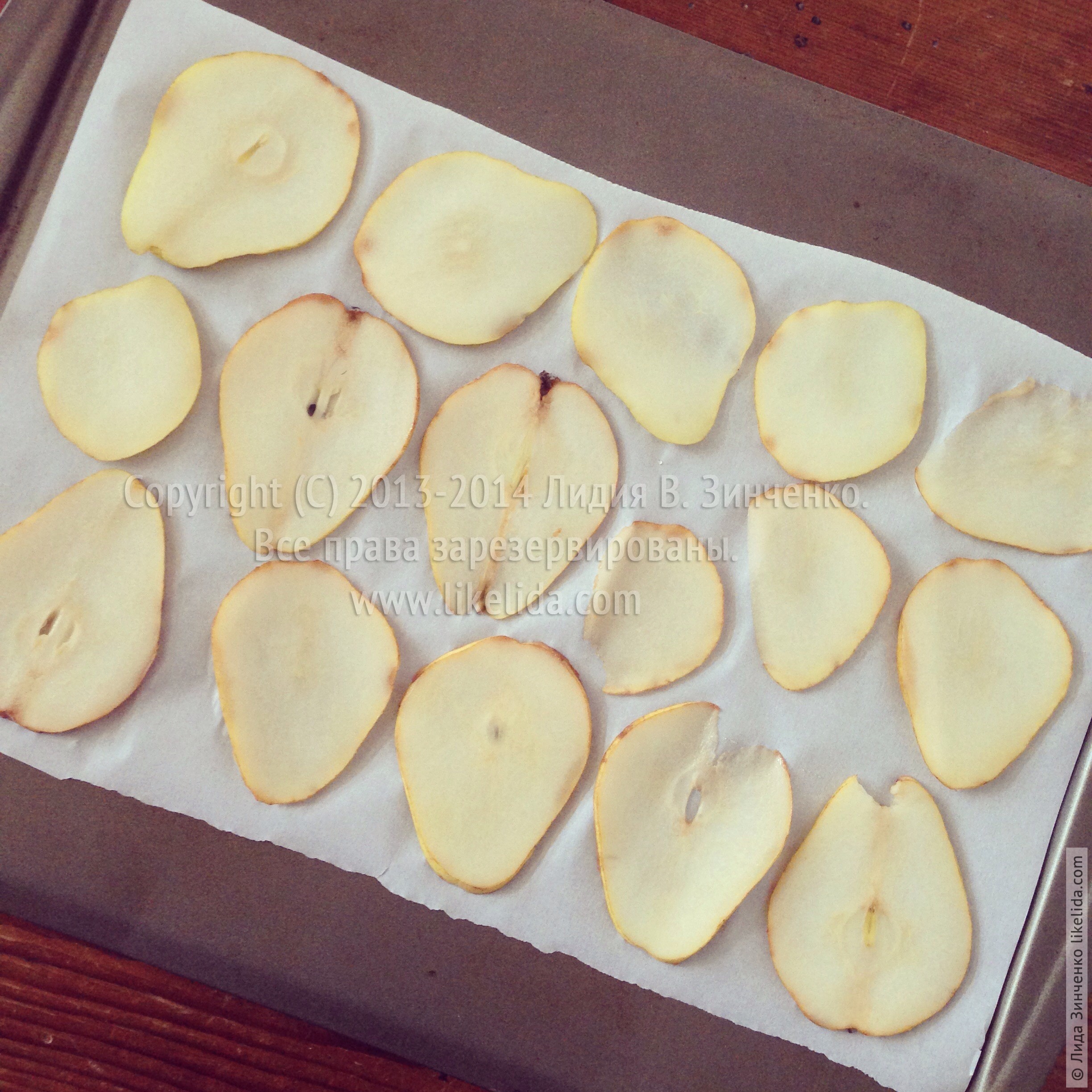 Line the baking tray with baking paper and evenly distribute the slices.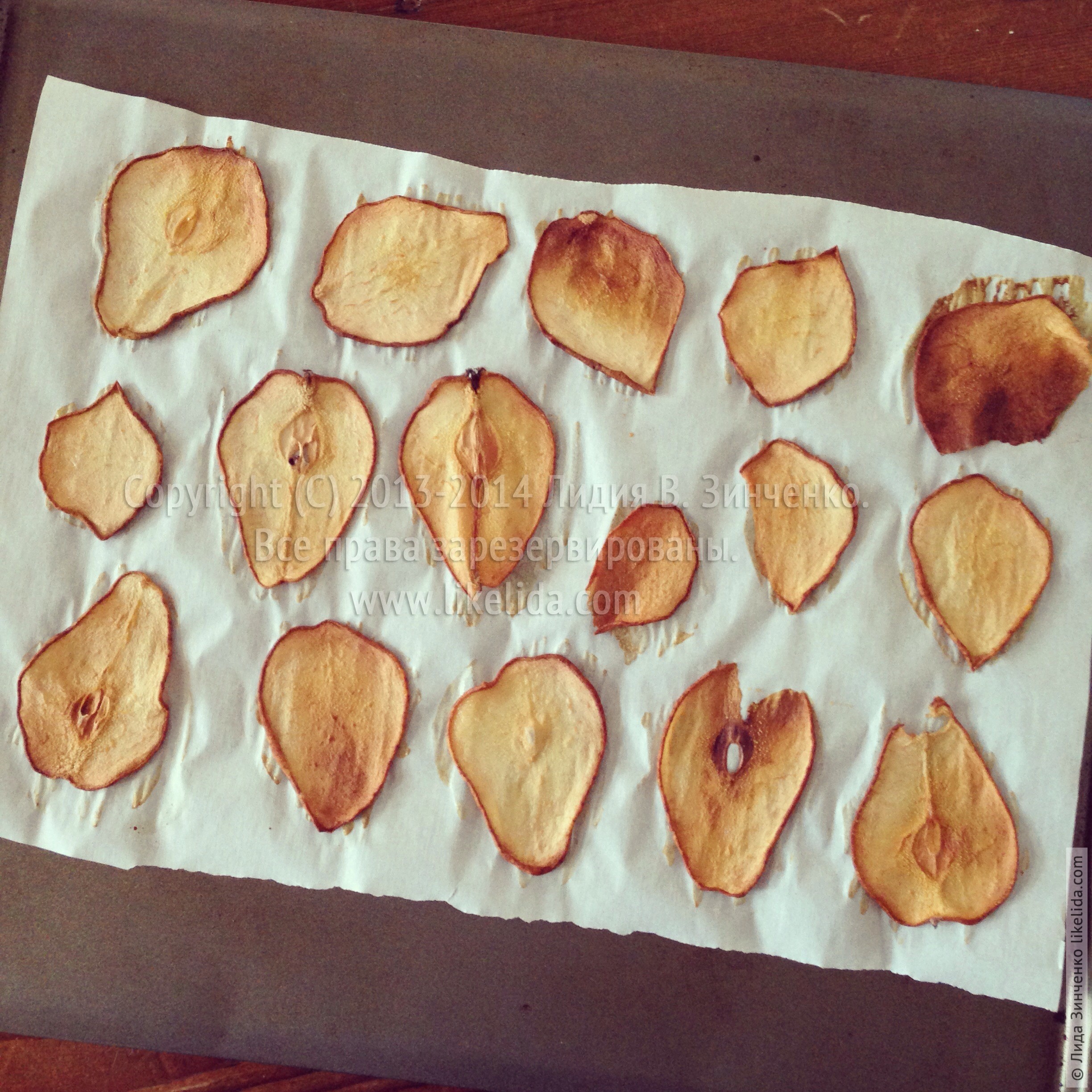 If the pear is juicy and thin, then I recommend turning the pieces several times in the process, otherwise, the pieces can stick to the paper.
Place the tray in the oven for +/- 1.5 hours.
Done!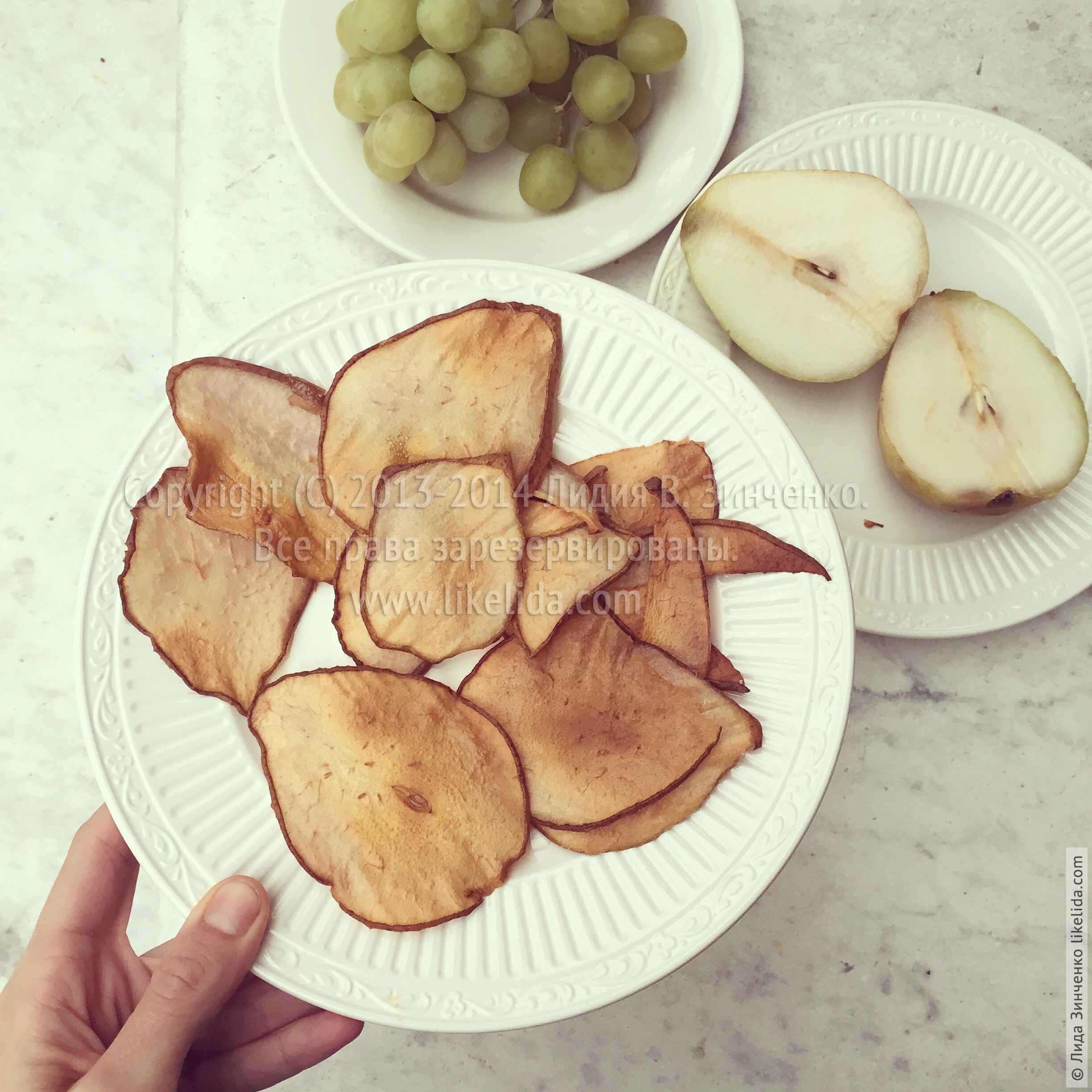 Bon appetit!