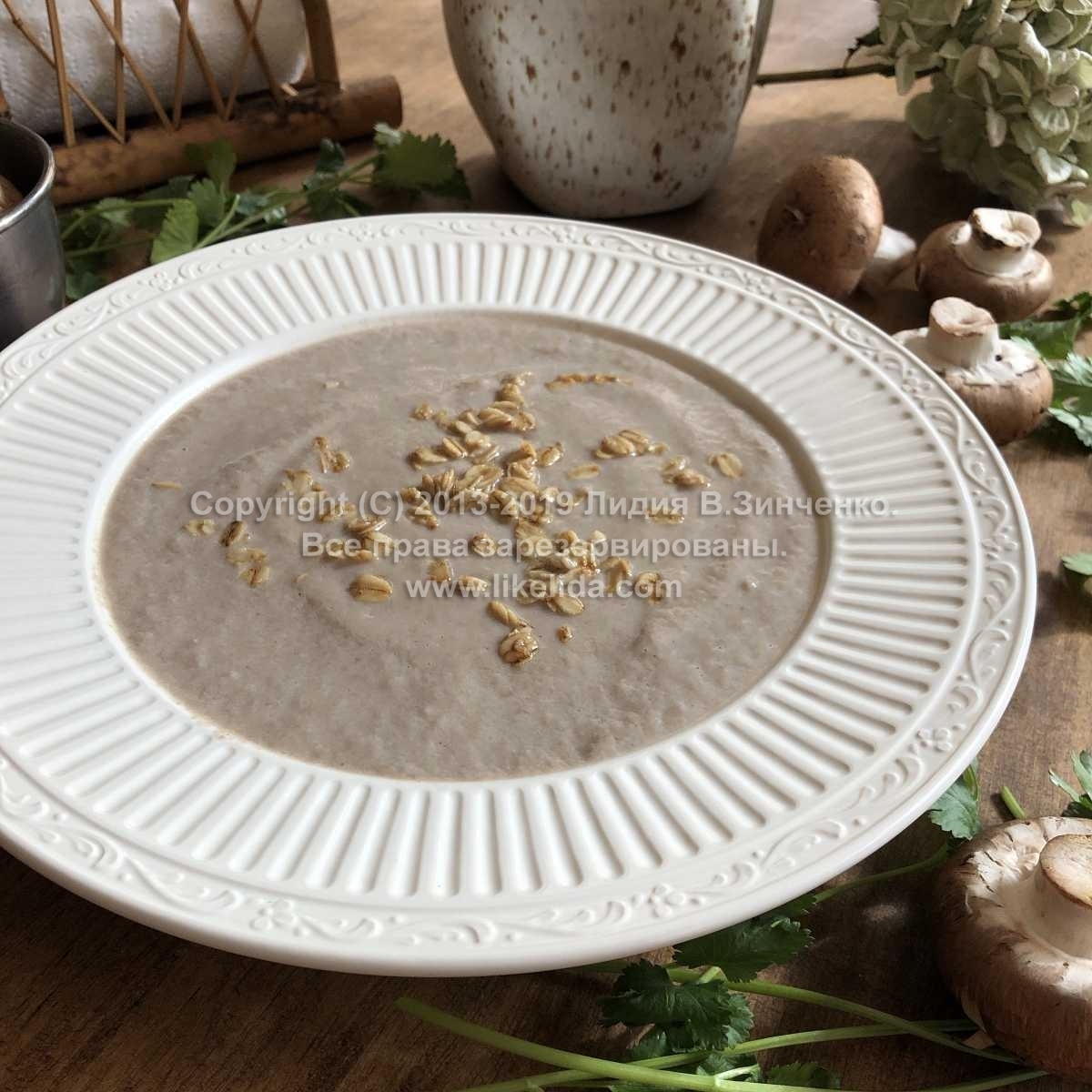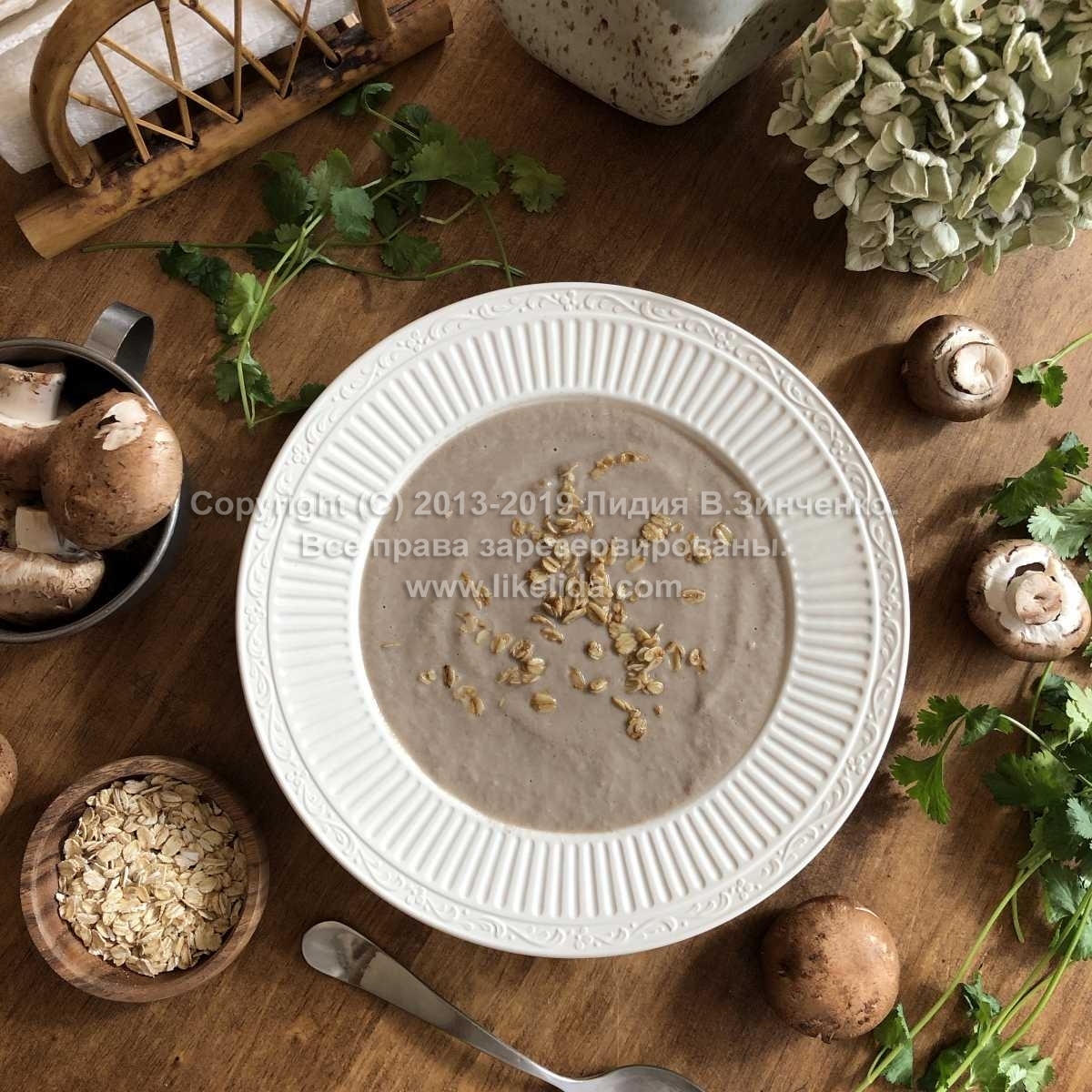 I love puréed soups!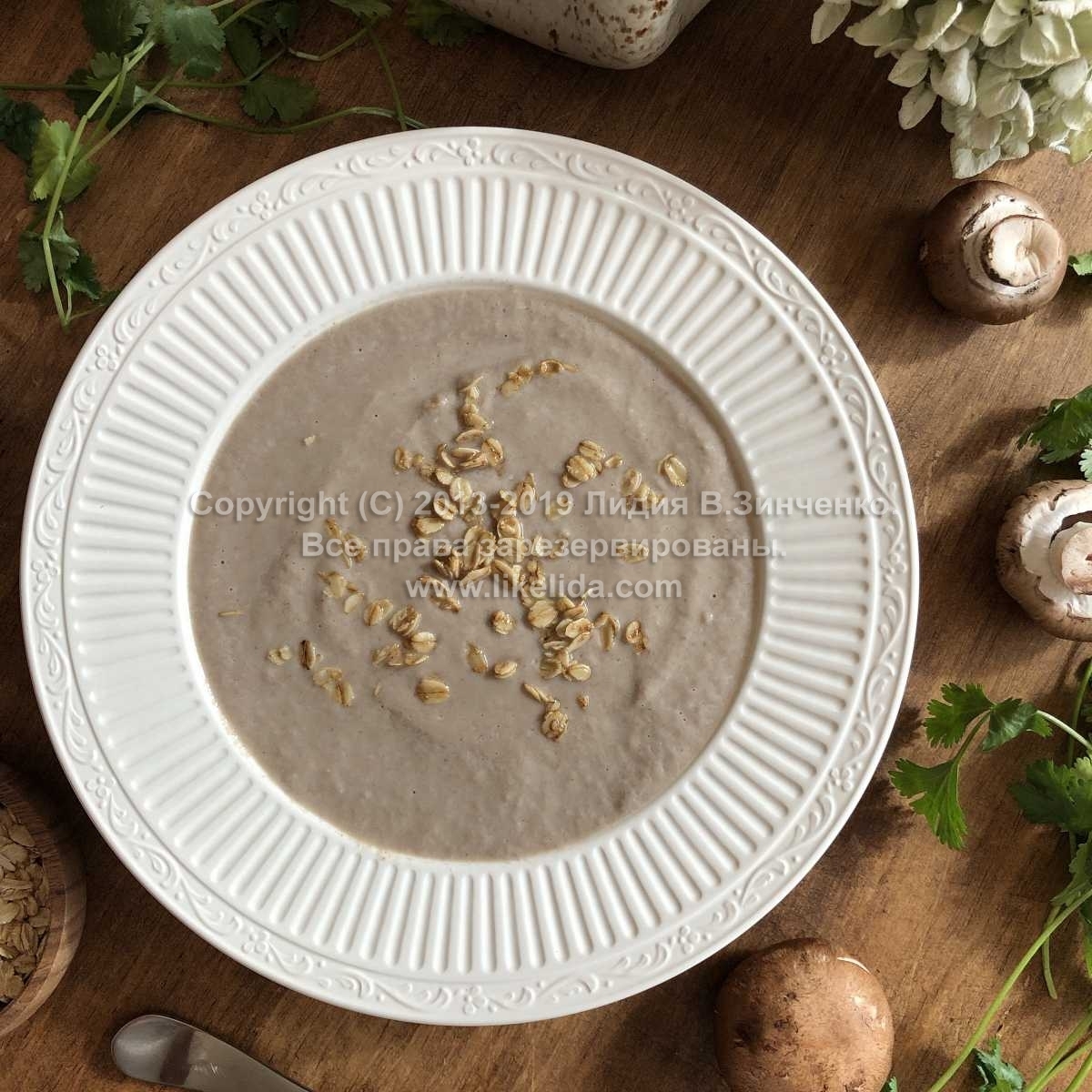 Especially when they are home-made and have only simple and fresh ingredients.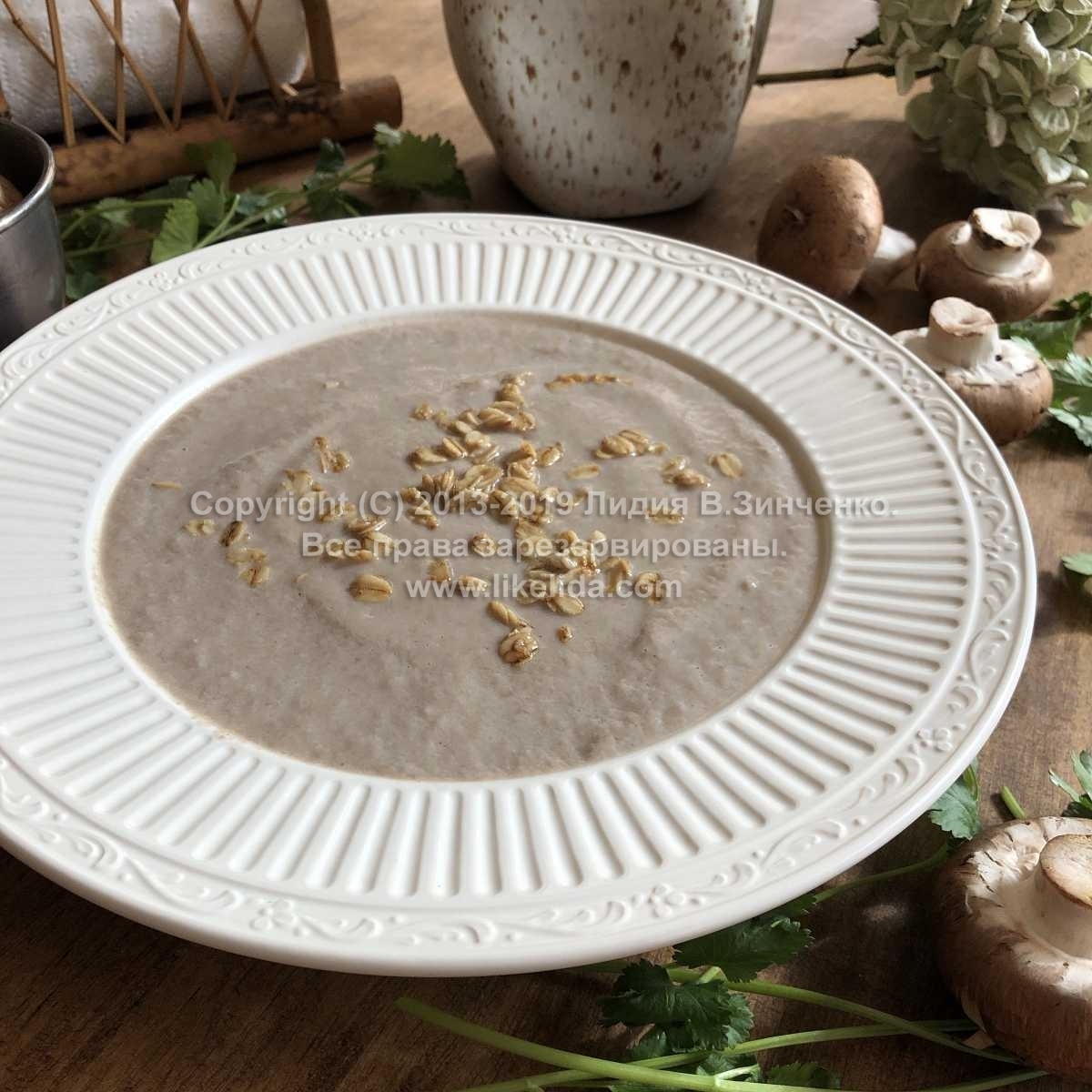 No flour, no heavy cream – just simple and healthy. My soup is super easy to make but it has a bit of a fancy twist – salty granola that can be gluten-free if you wish.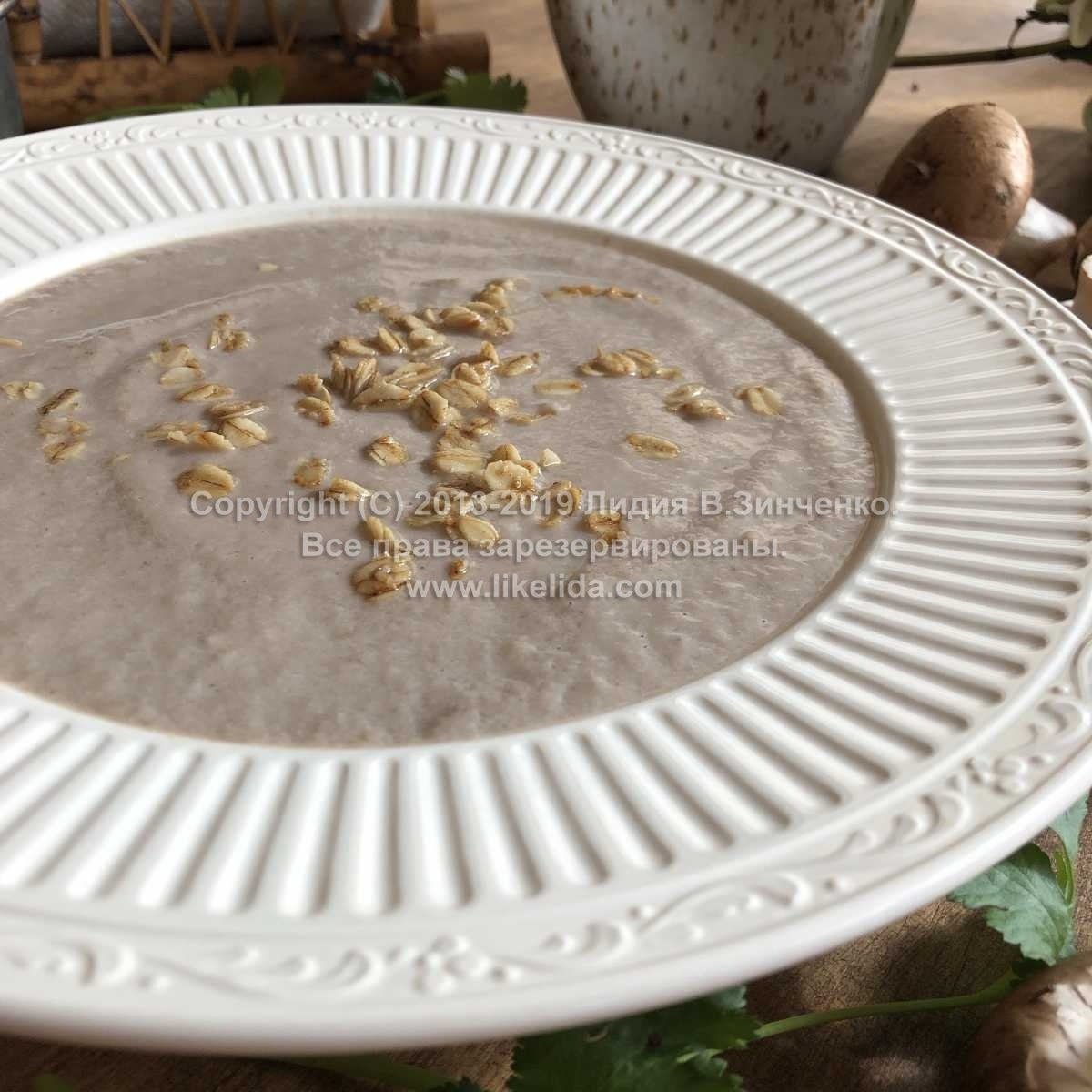 This granola is a great idea for those who have hard time skipping bread during meals.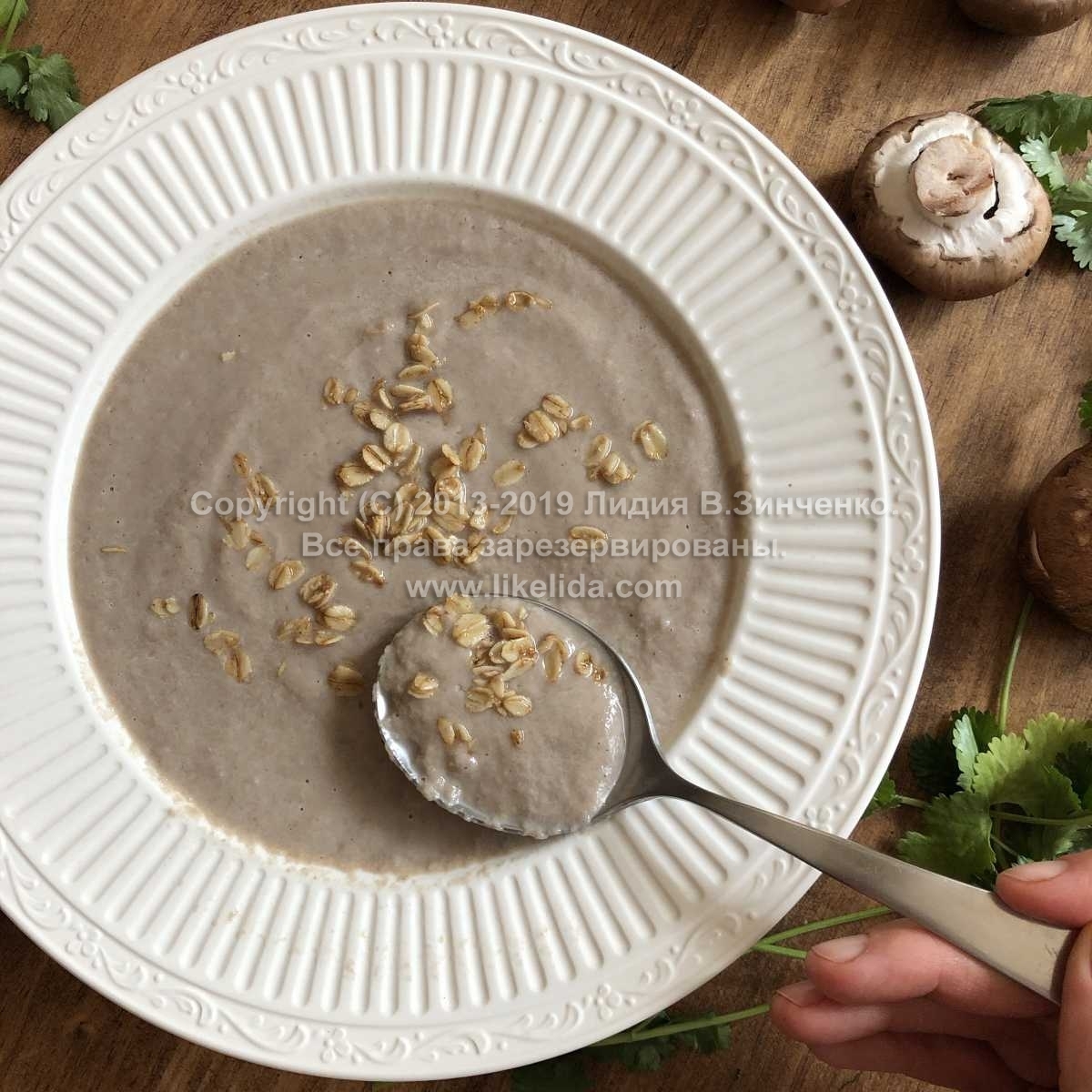 It's crunchy, salty and super yummy! Great addition to the silky soup. I promise, you will love it!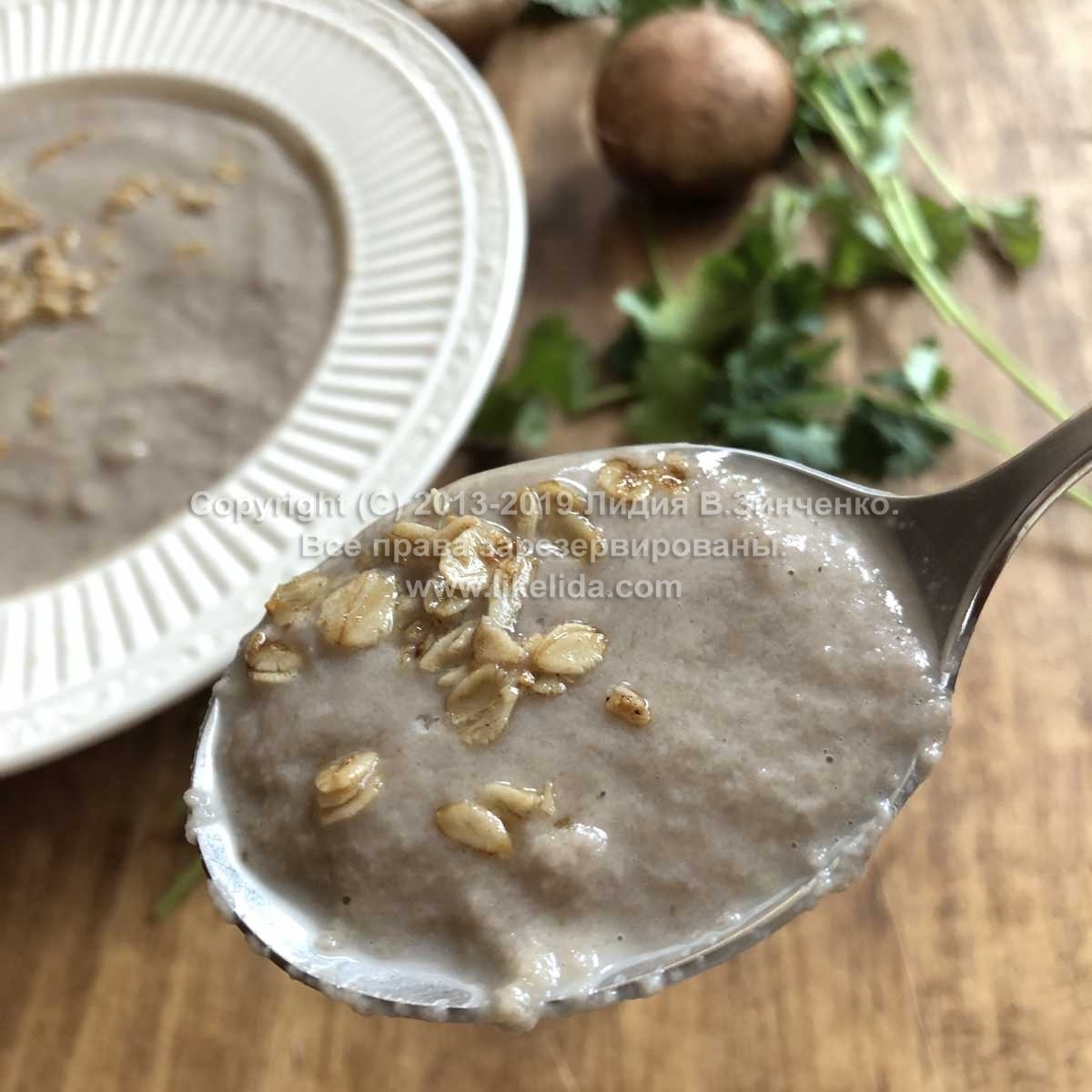 Ready?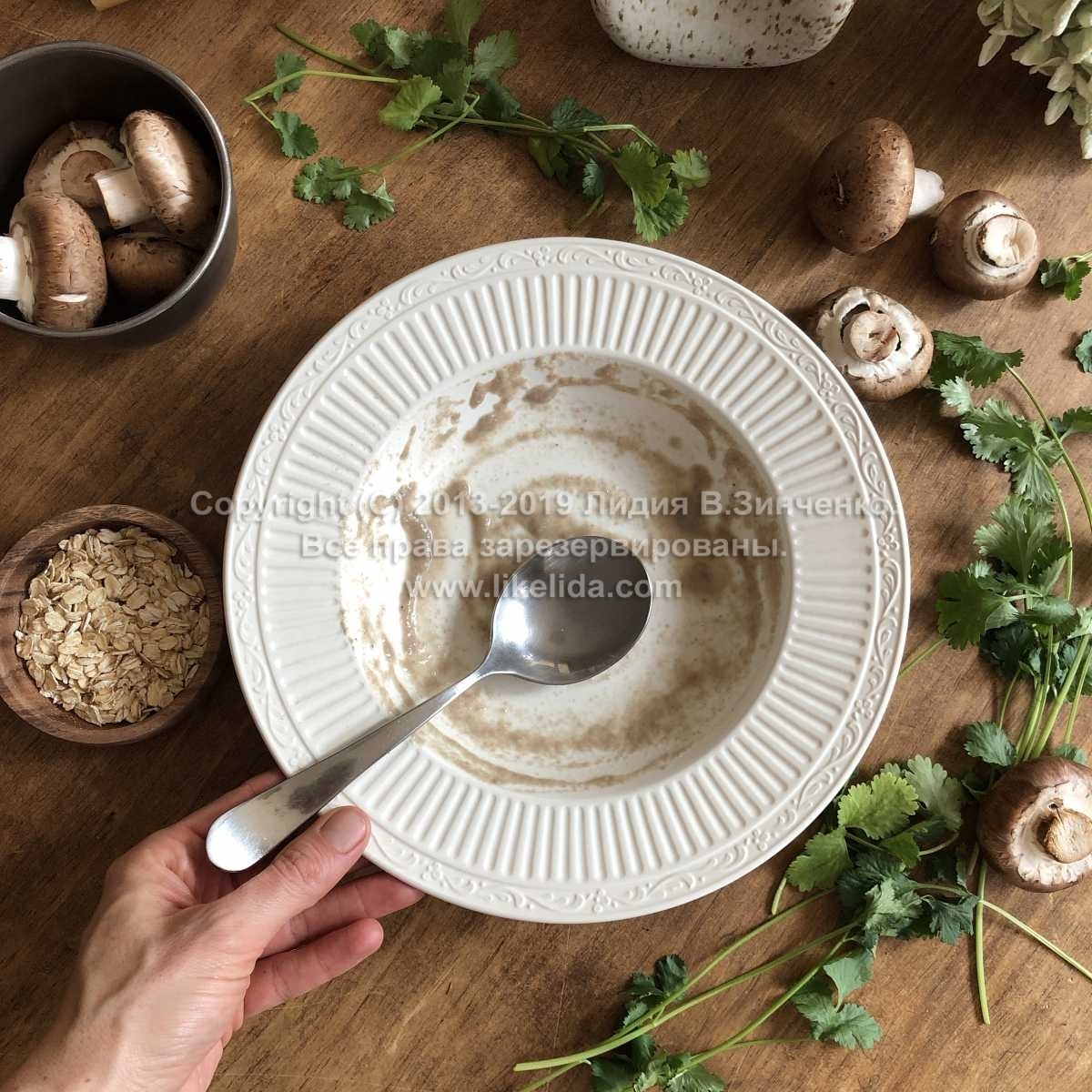 Let's go cooking!
We will need:
8 baby portabella mushrooms (can use any mushrooms you have)
1/2 white onion
1/2 celery stick
2/3 cup of coconut milk (I use the "lite" version)
1/4 of a water or vegetable broth
Canola oil
For granola
2 table spoons of oats
1/2 tea spoon of coconut oil
Cumin, salt (to taste)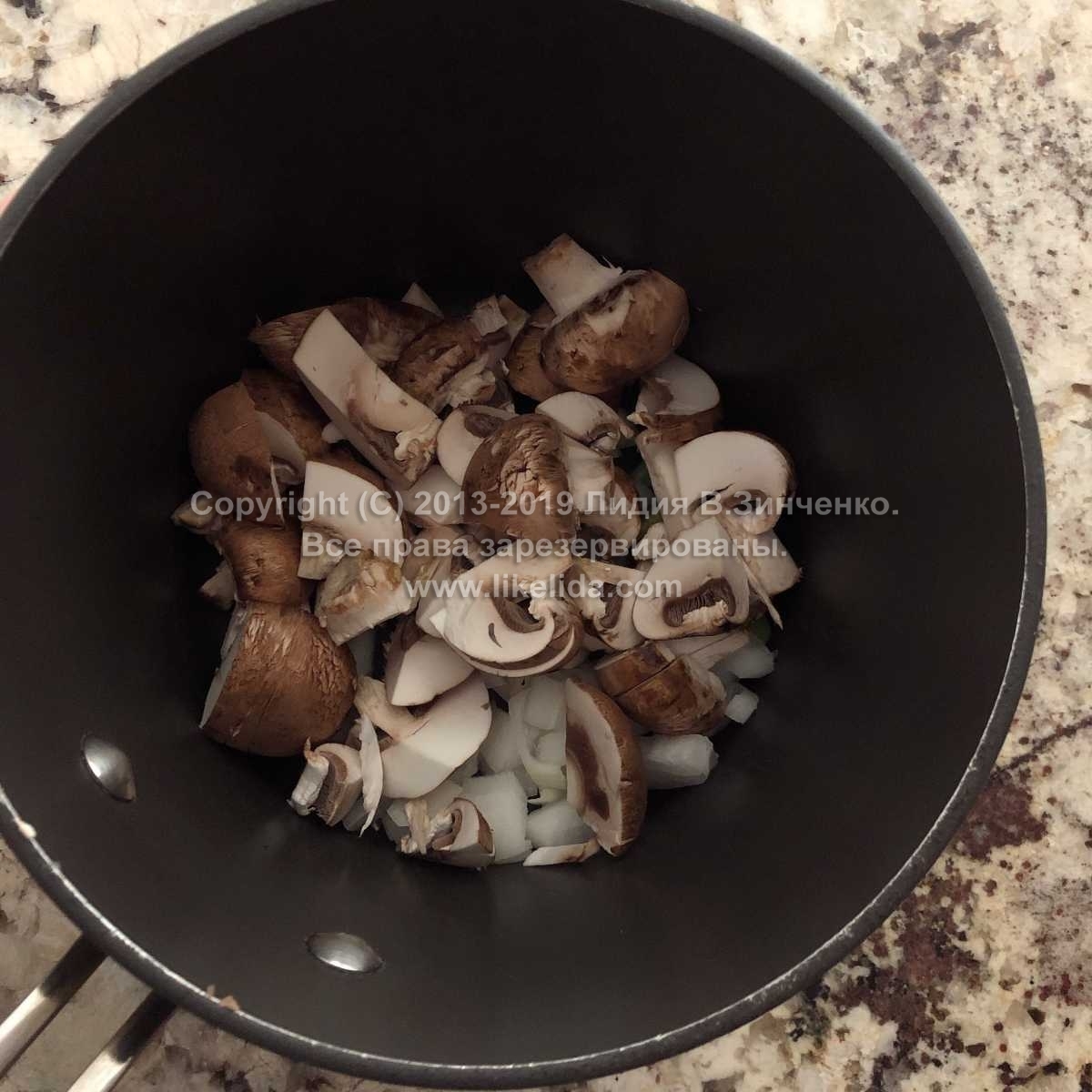 Chop onions, celery, mushrooms. Sauté these for 5 minutes.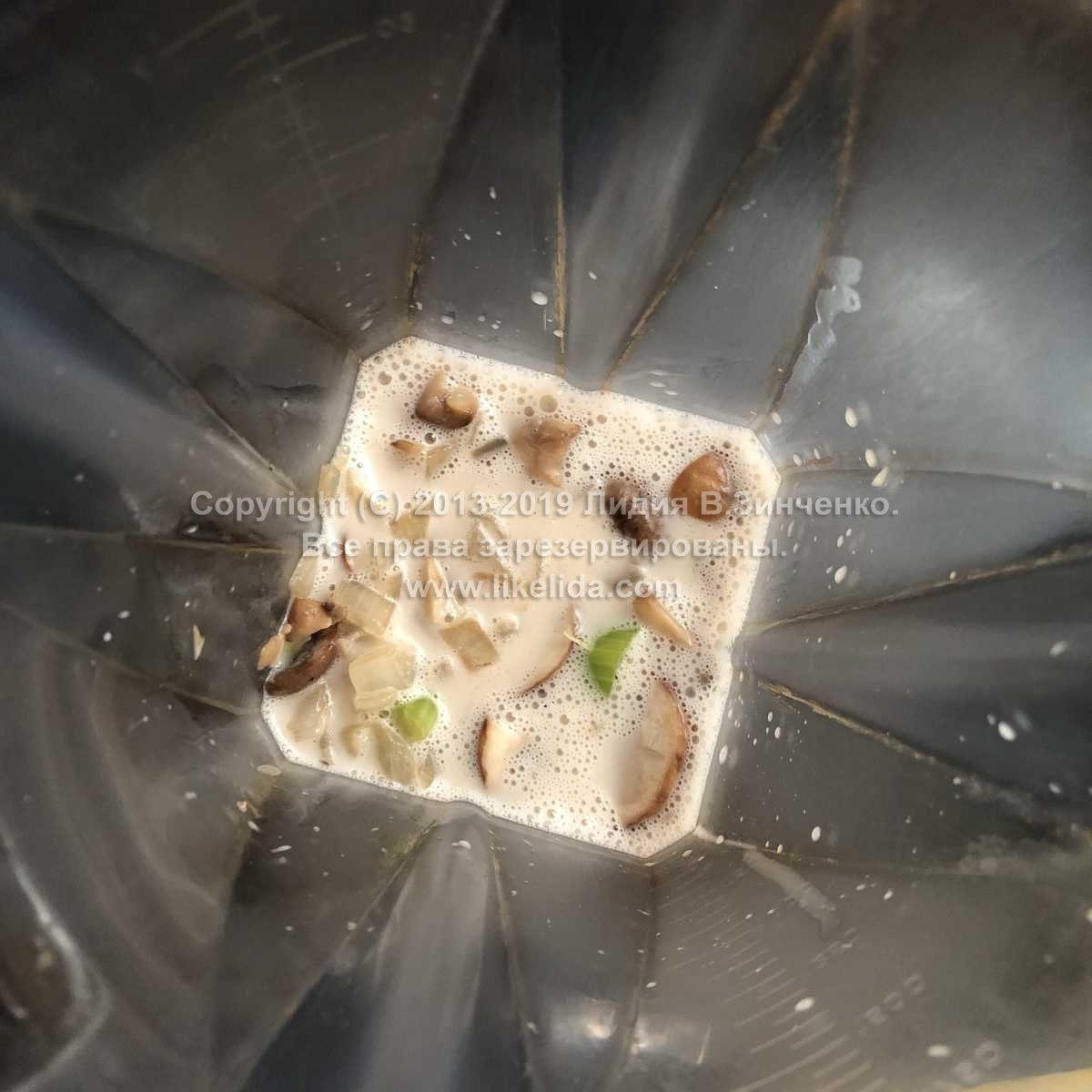 Add milk, water and mix together in a blender.
Warm up your oven to a 165C/325F.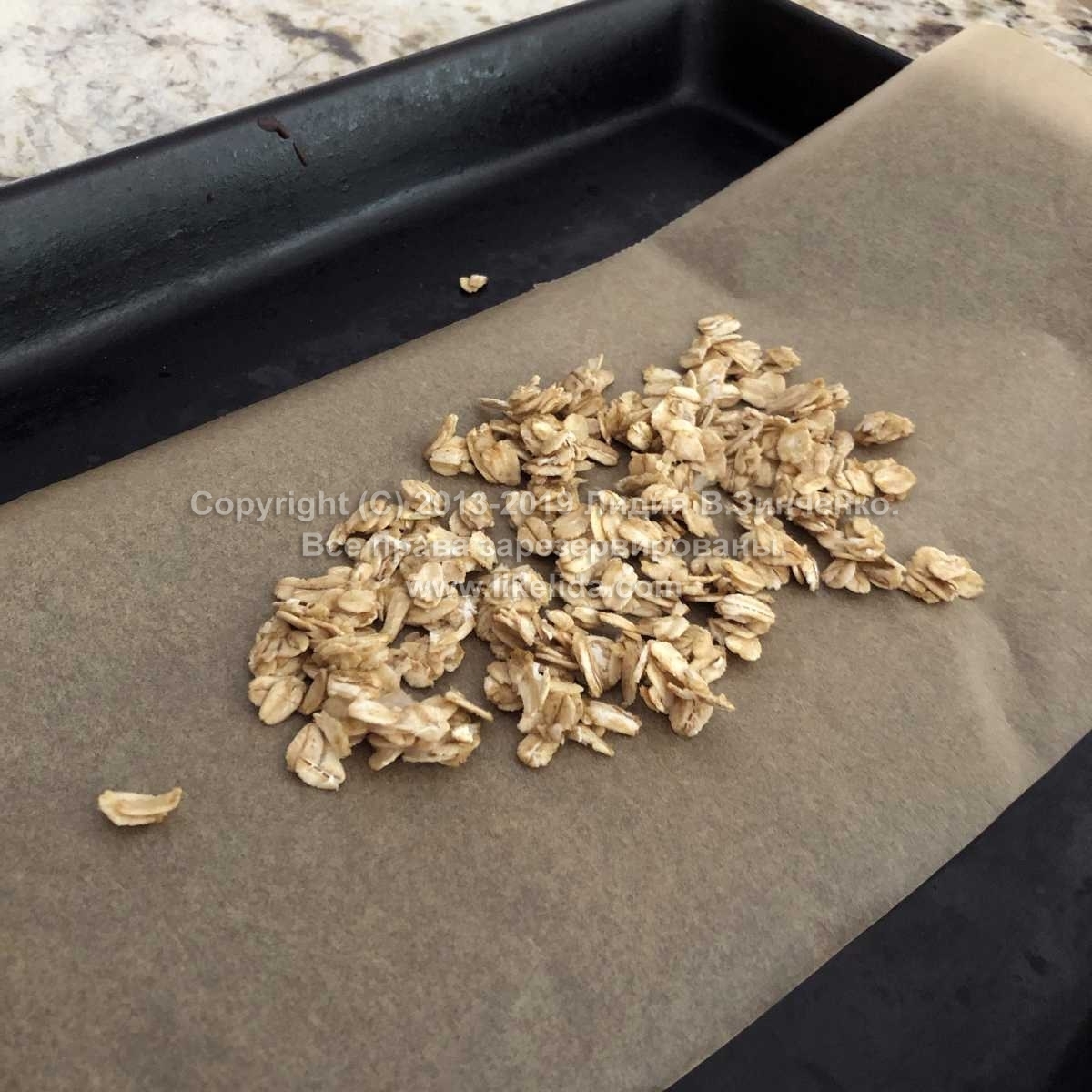 Mix oats, coconut oil, salt and cumin together. Use parchment paper and bake your oats for 10-15 min or until they are toasted and smell great. They will get crunchy outside. Cool them and put over your bowl of soup.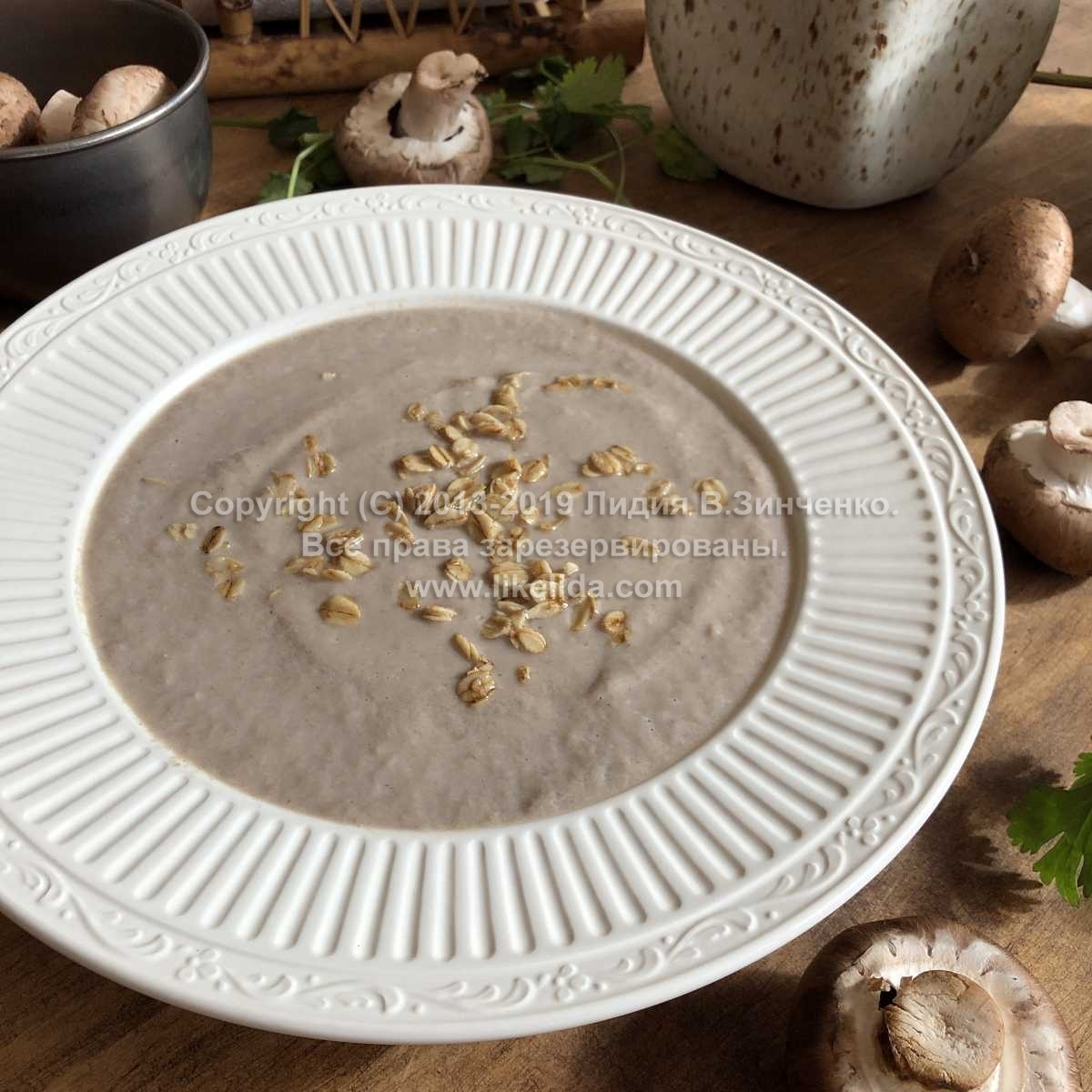 Ready to serve! Enjoy!