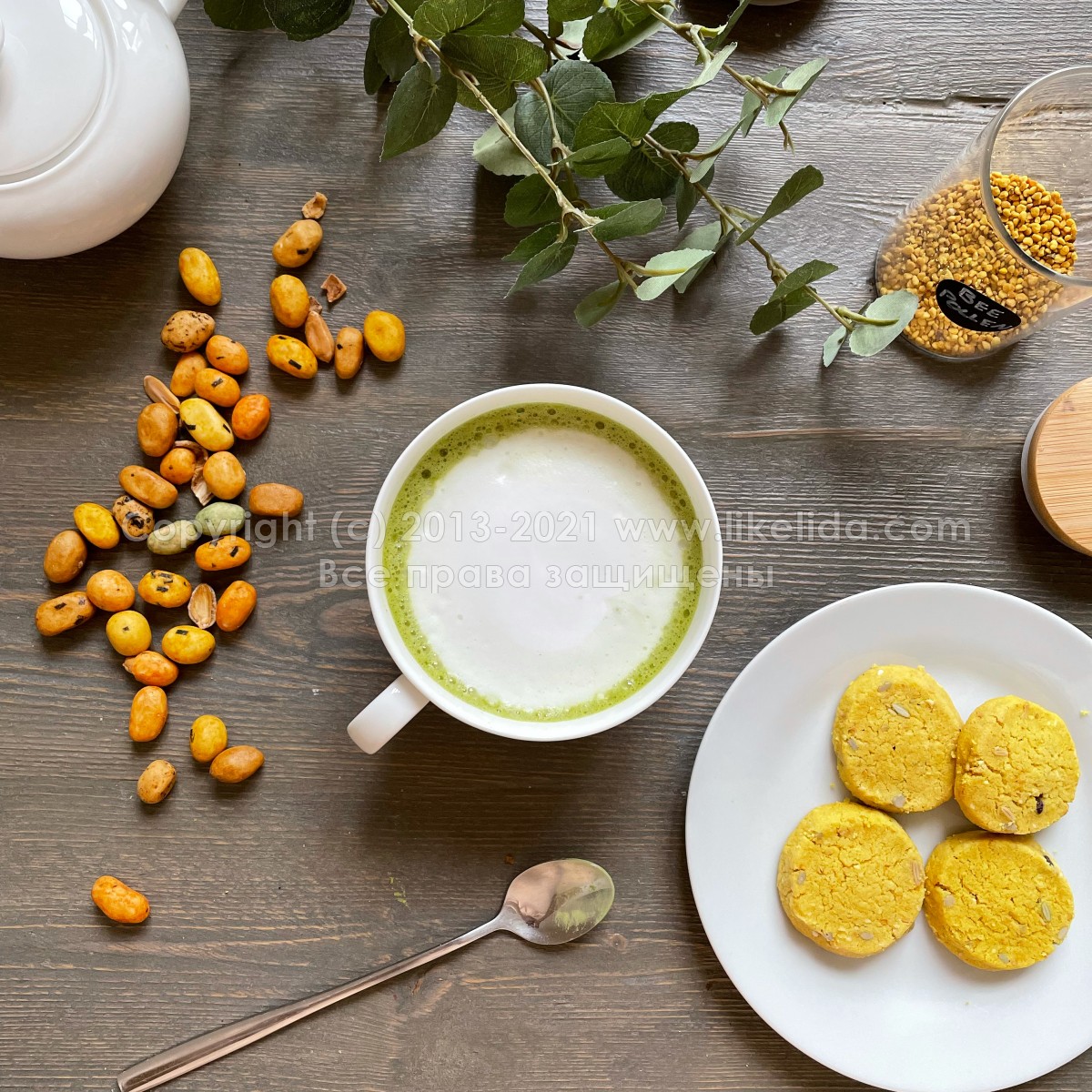 I love matcha! This is an amazing and very beneficial drink. Maybe not too popular in Europe but in America you can find matcha drinks in every coffee shop.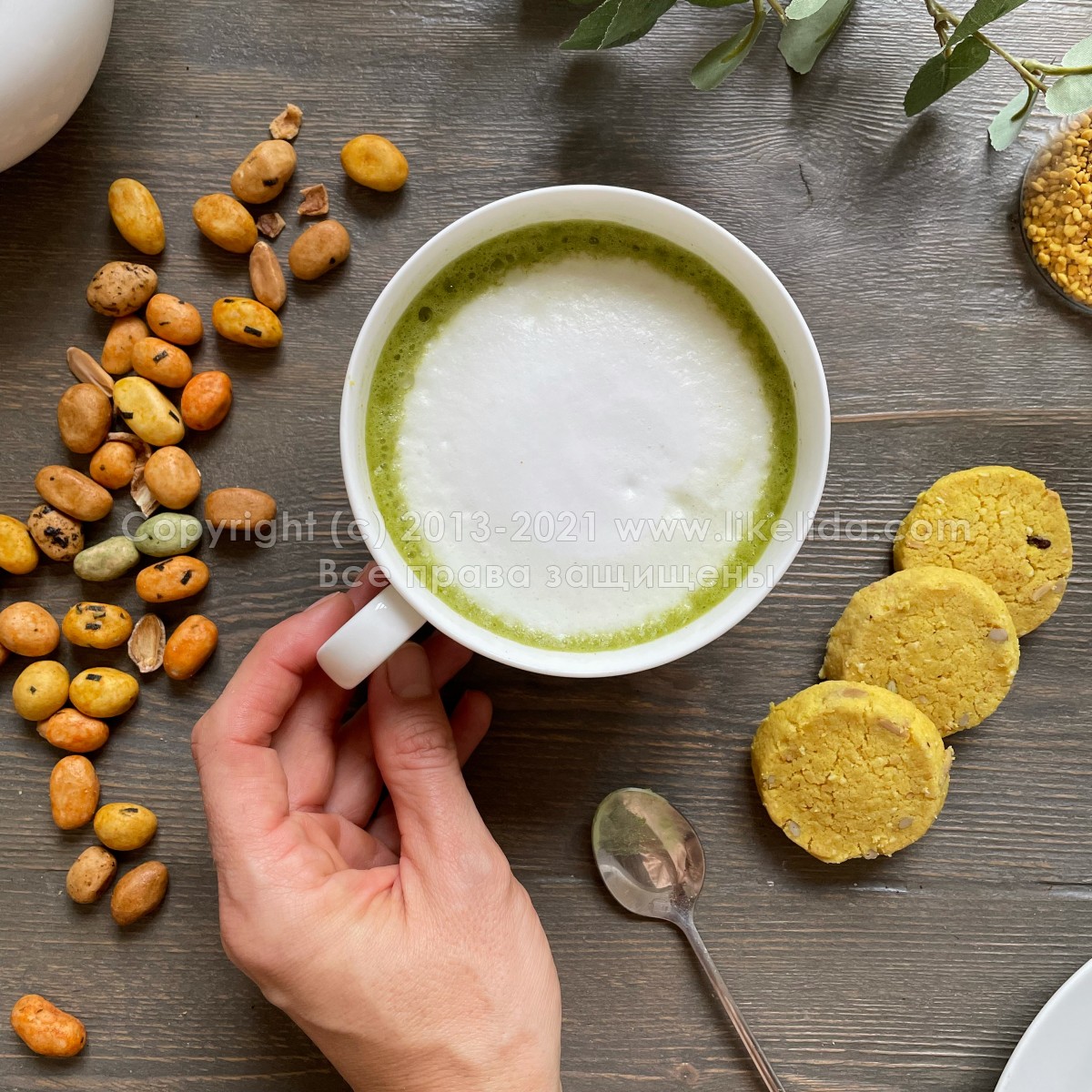 By the way it s a great way to substitute coffee. A good amount of slow caffeine will help you wake up a bit more naturally, than with the kick your regular coffee usually delivers.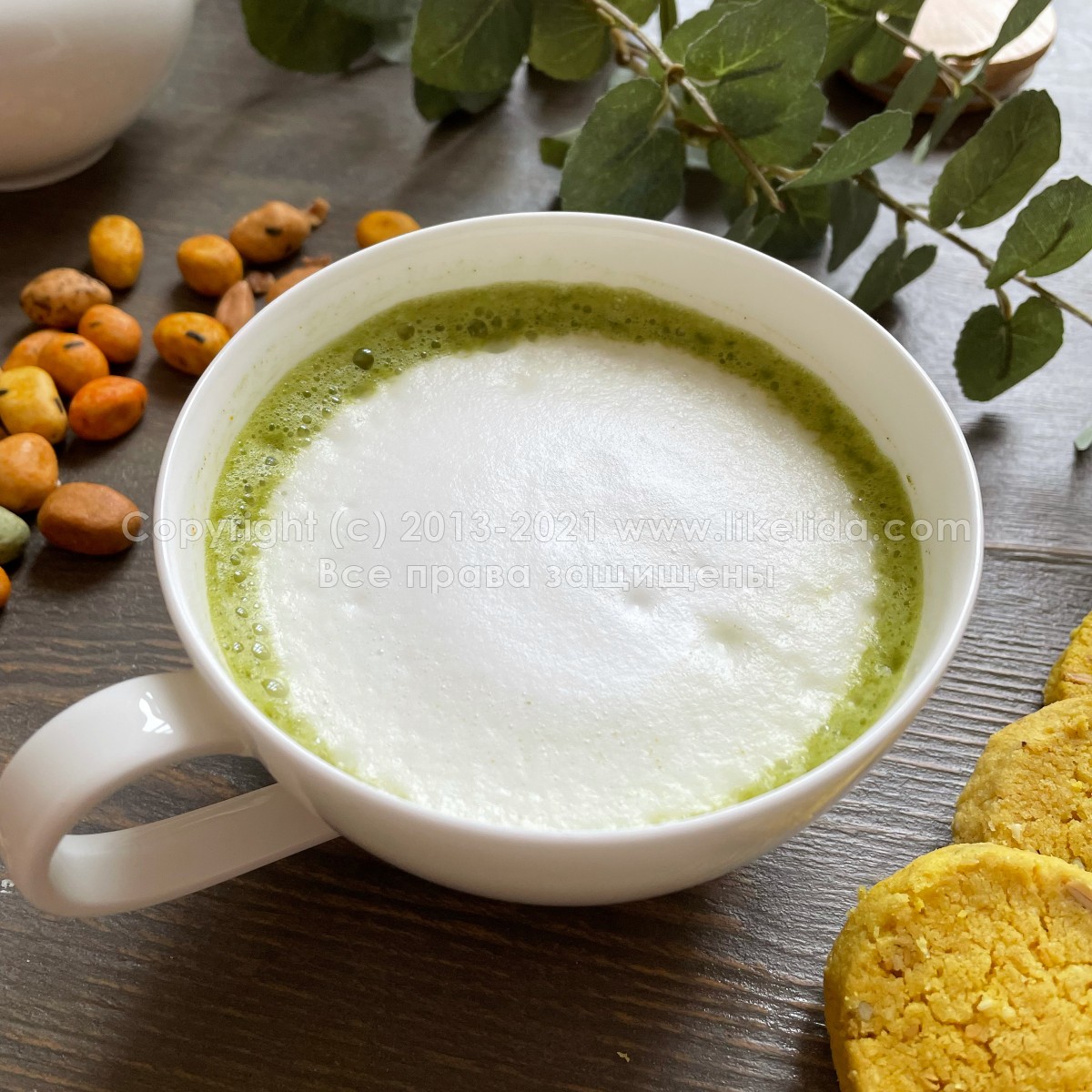 When you normally buy matcha drinks in coffee shops like Starbucks, they are loaded with sugar and other strange ingredients you can not even pronounce, but the home-made drinks (hot or cold) are clean, healthy and very good for your body.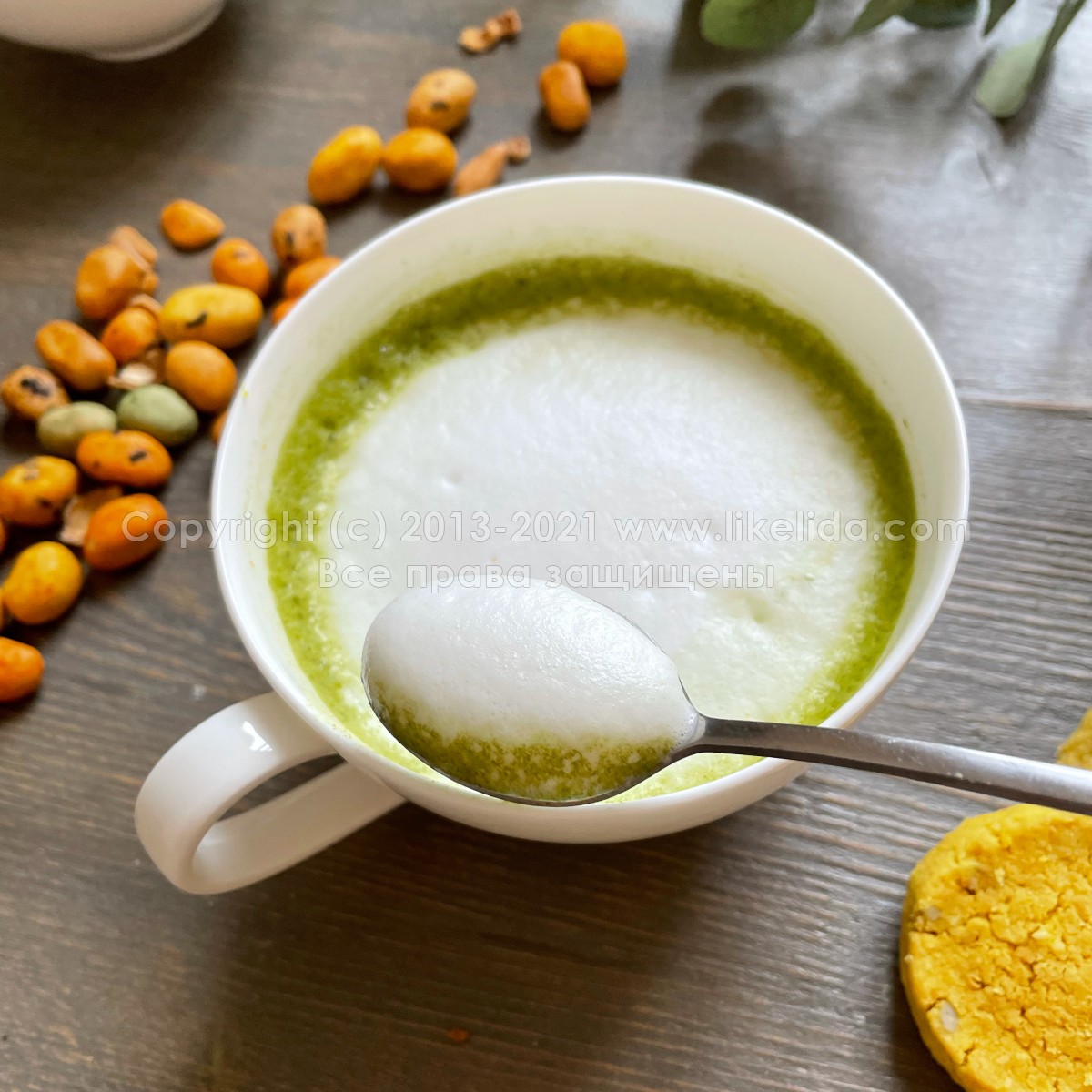 And the best part is that you can make it at home any time you want!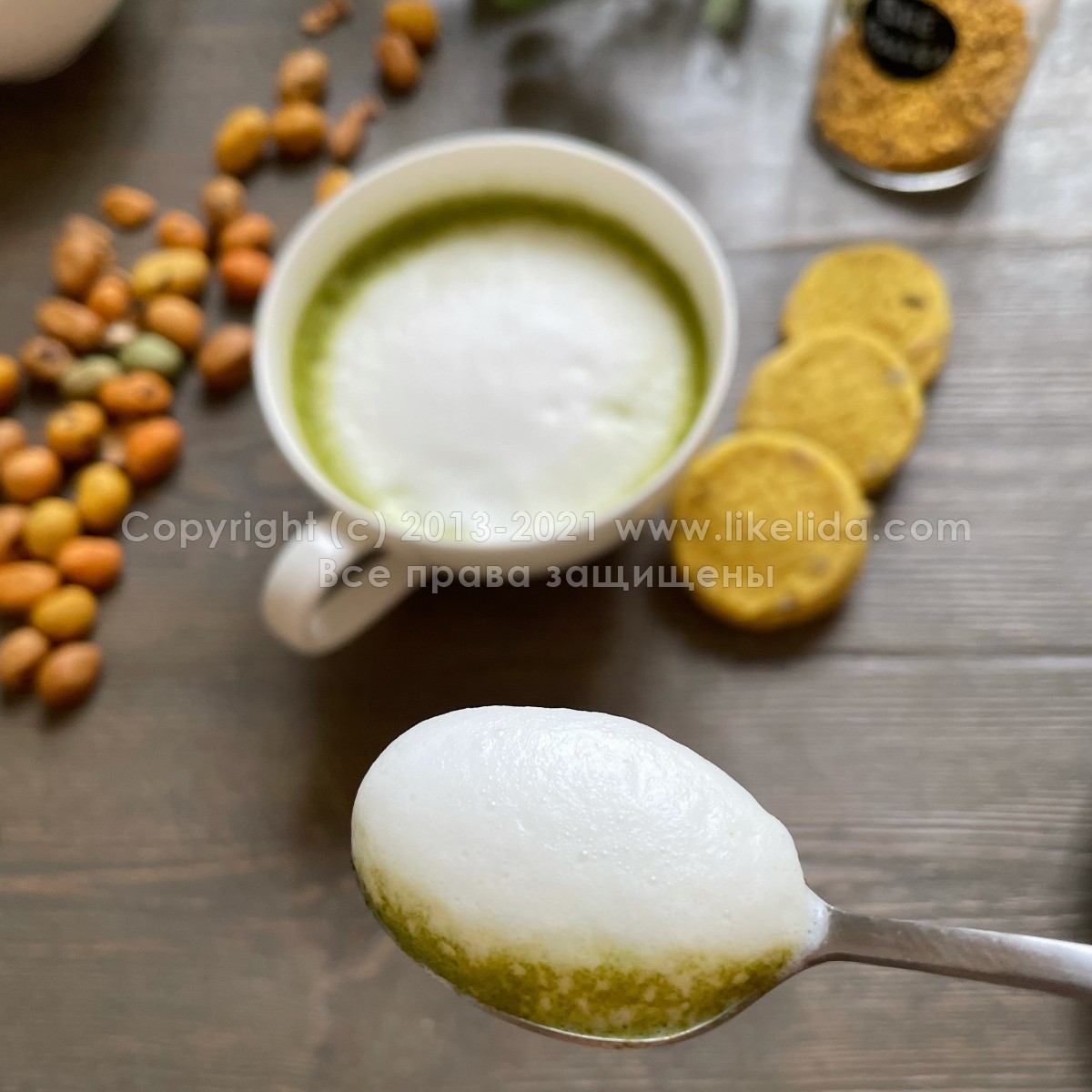 Today I am going to show you two ways of making matcha drinks: hot and cold.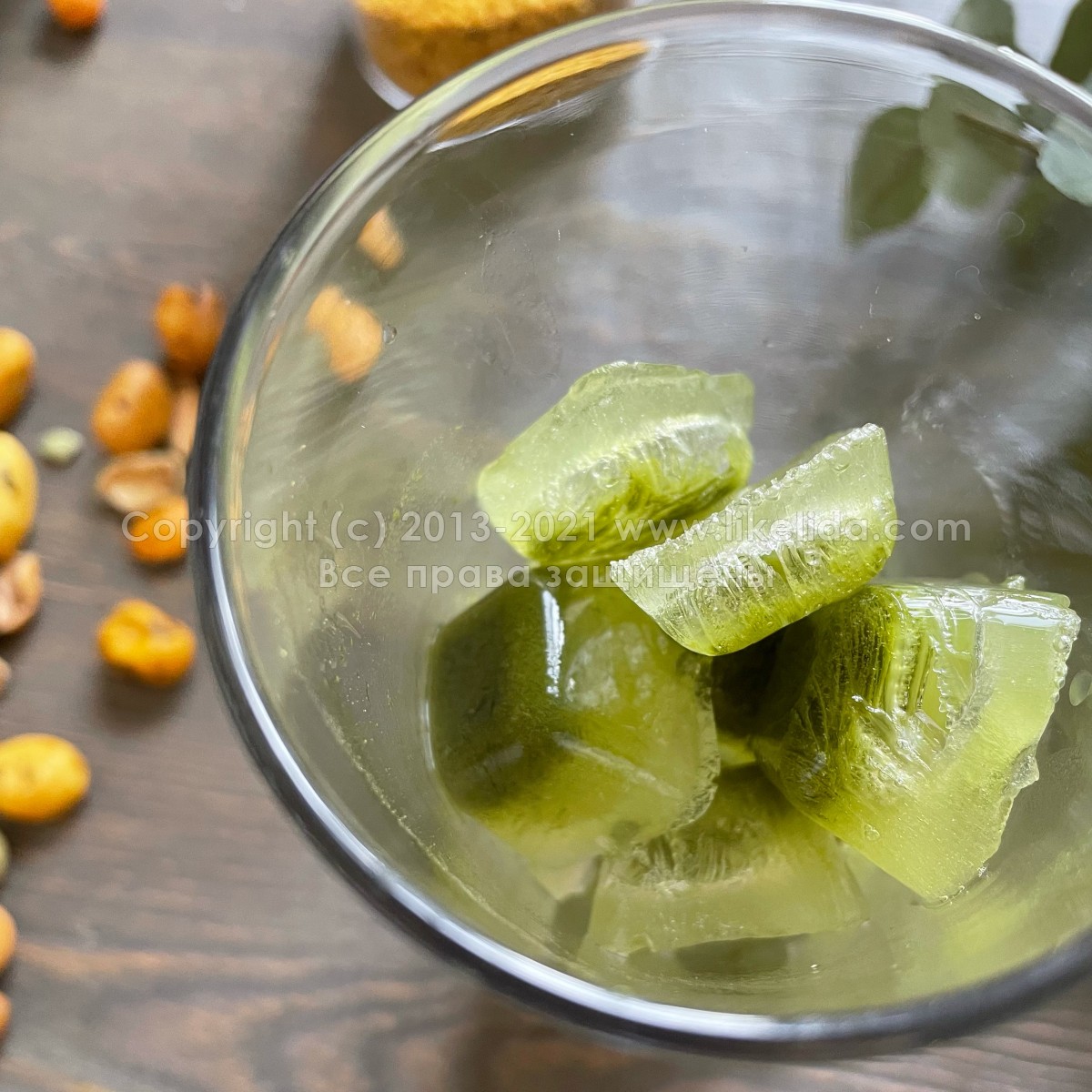 Both of them are delicious, easy to make and can be a nice option for those who do not want or can not drink coffee.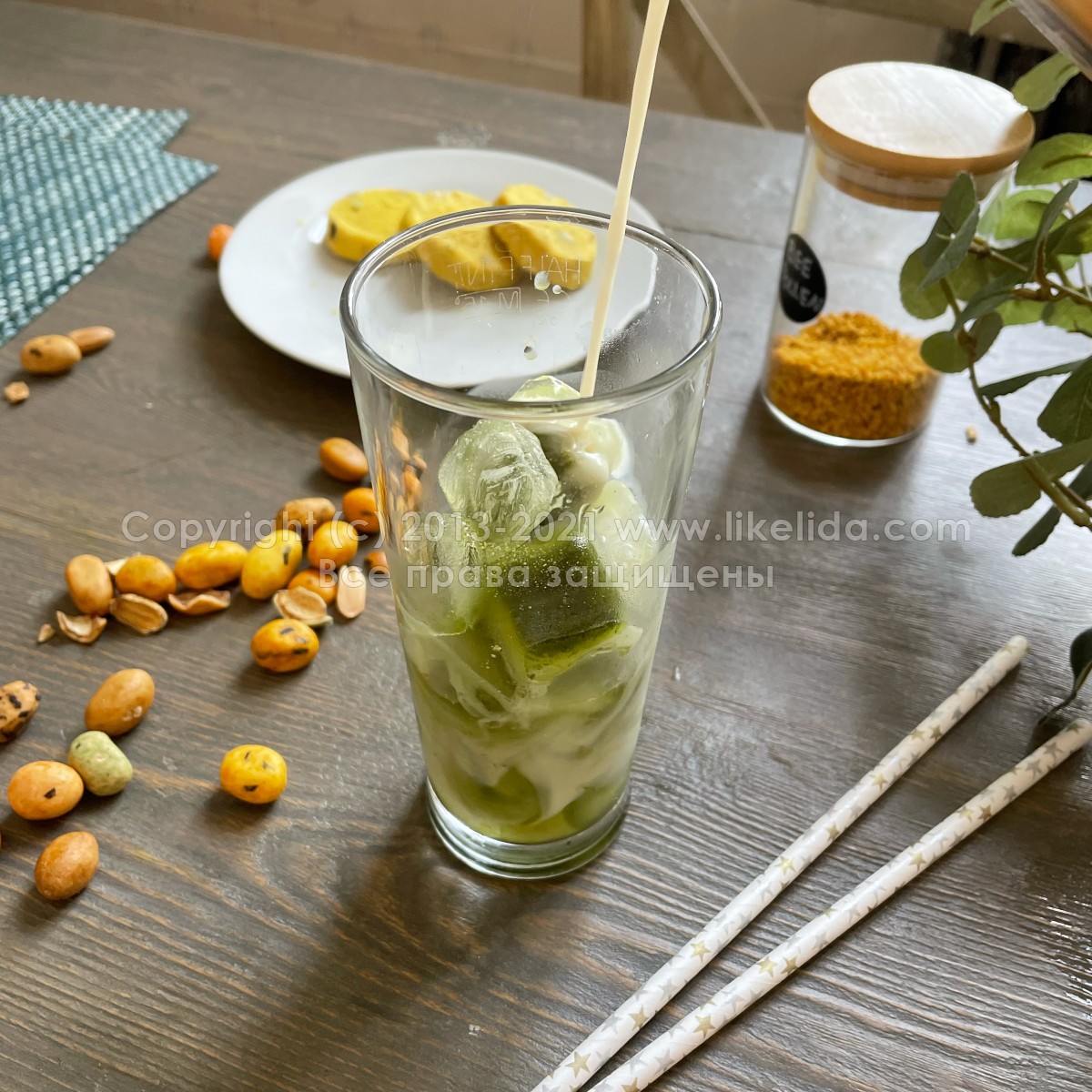 The cold one is definitely the way to go during a hot summer.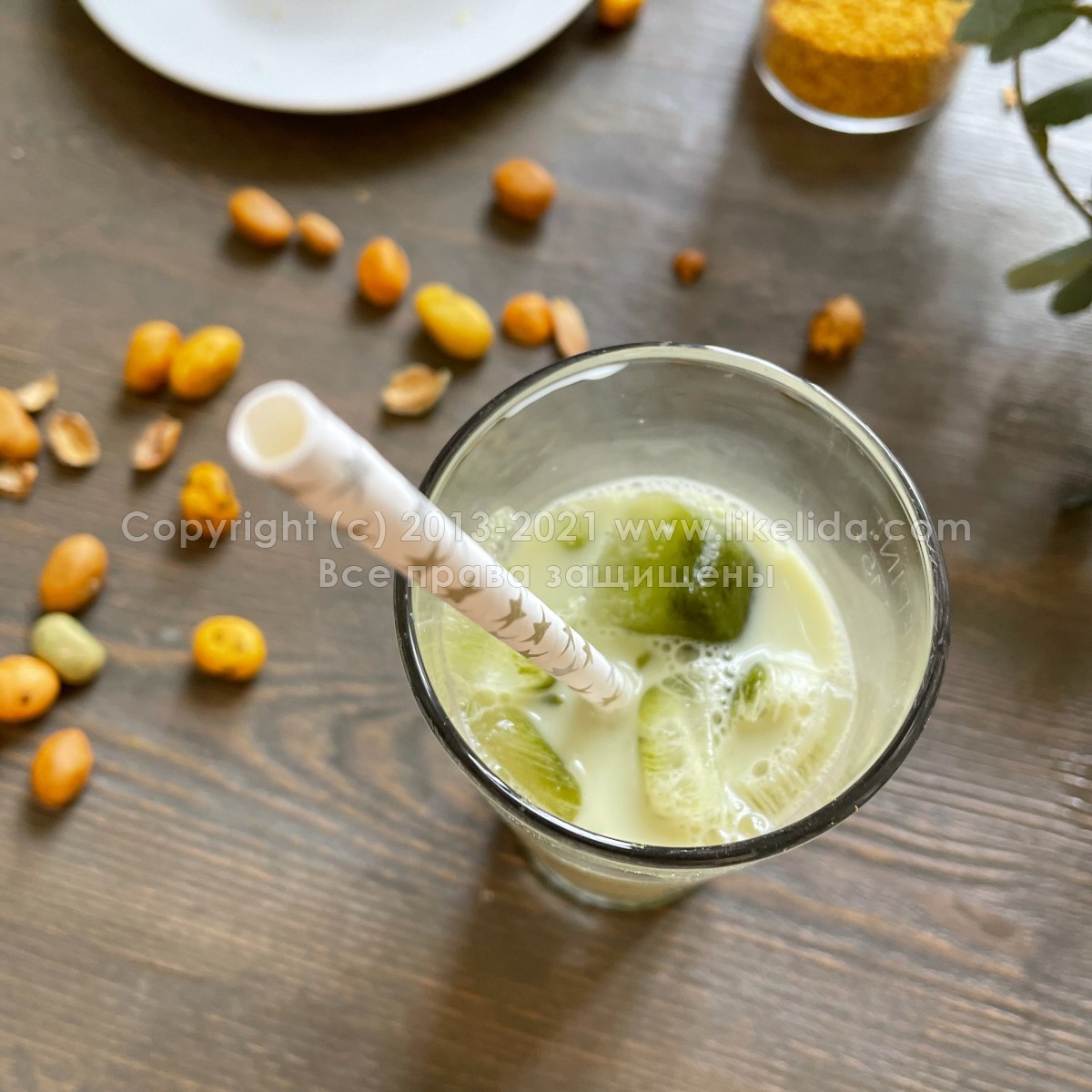 It's very refreshing! 
Matcha is rich in antioxidants, which help prevent cancer. Some studies say that matcha can improve memory and help you lose weight.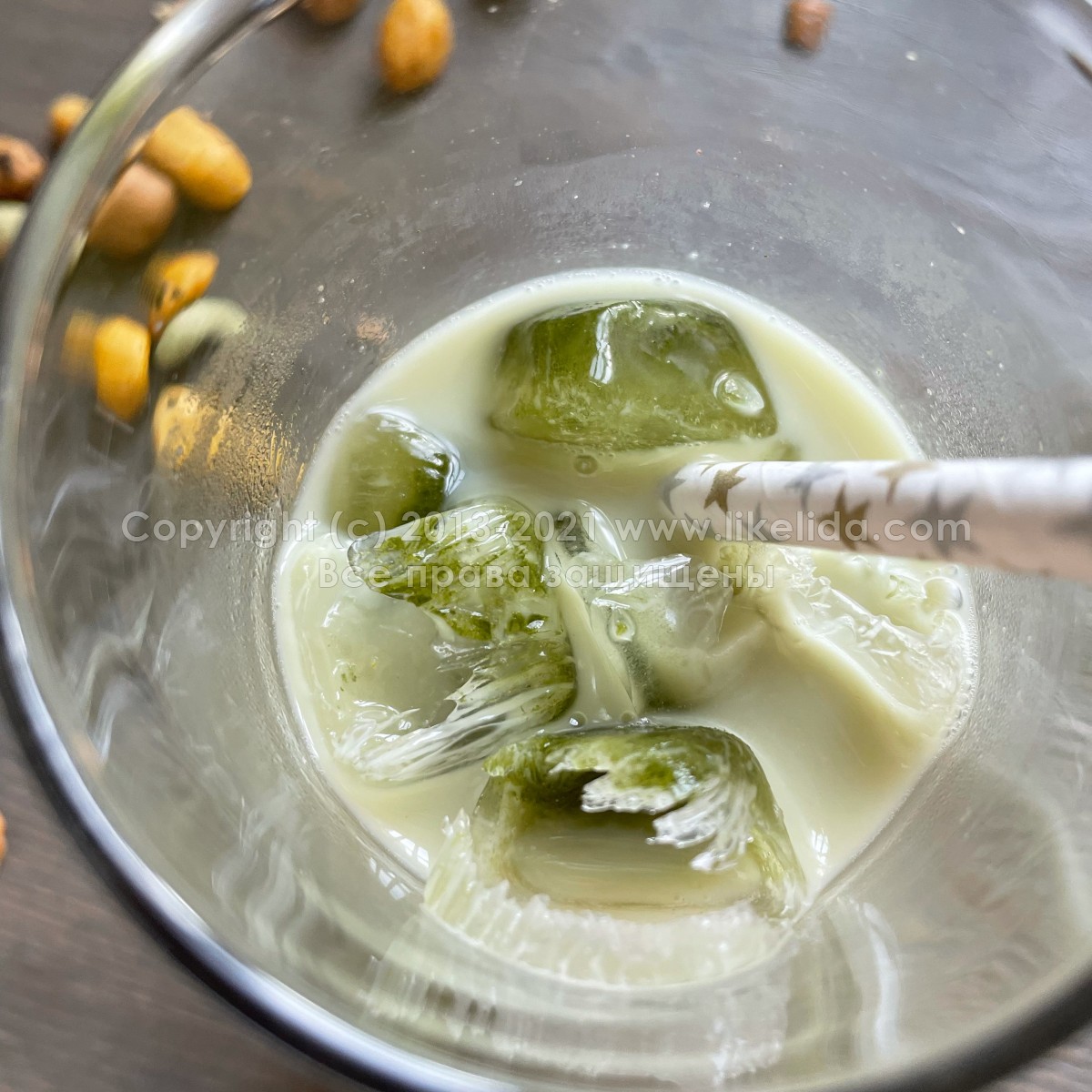 Ready? Let's go cooking!
We will need:
Water
Any plant based milk (I use soy)
1 tea spoon of organic unsweetened matcha
Turmeric powder and bee pollen  (optional)
Any sweetener 
Foam maker, ice cube tray
1.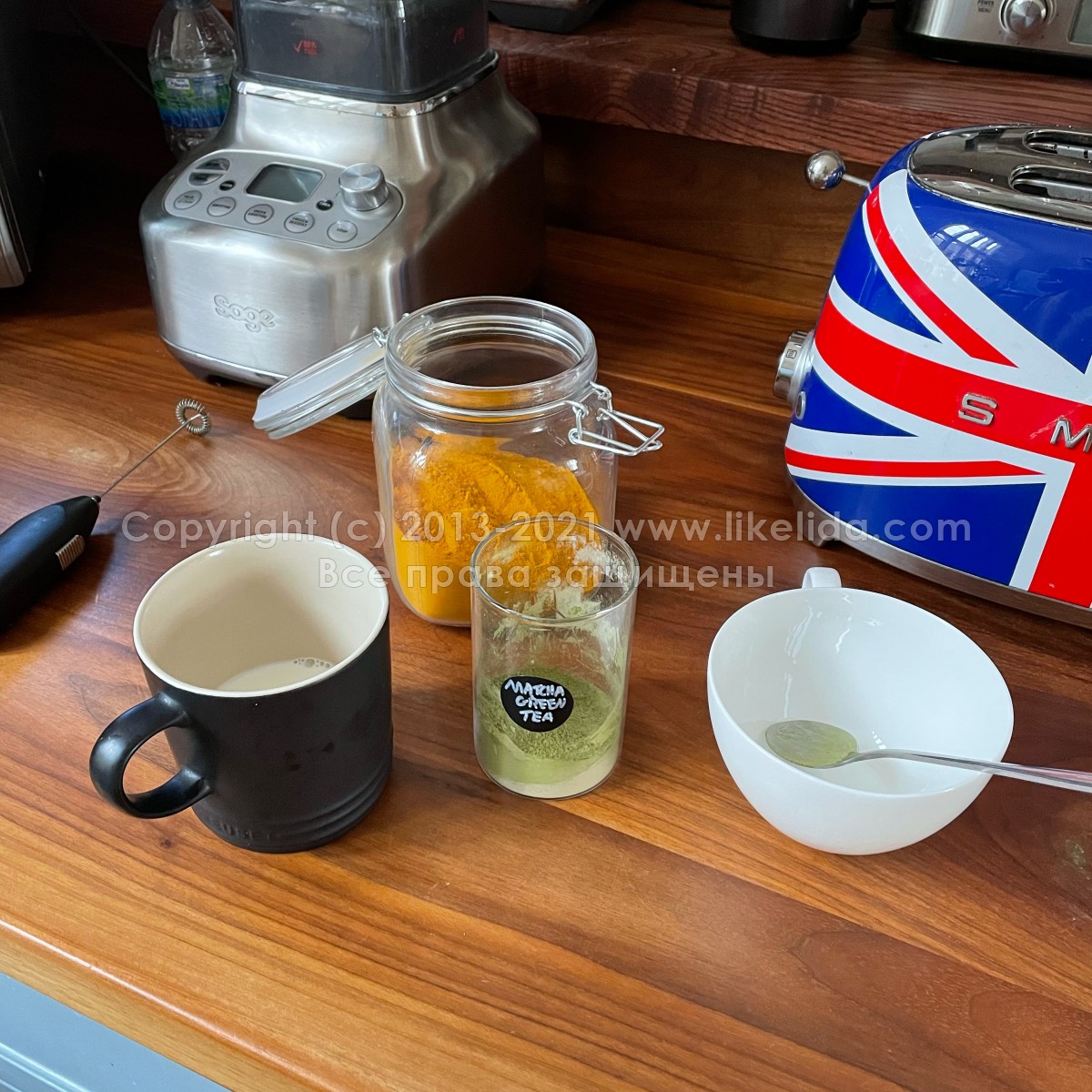 First, since it's already cold outside, will start with the warm drink.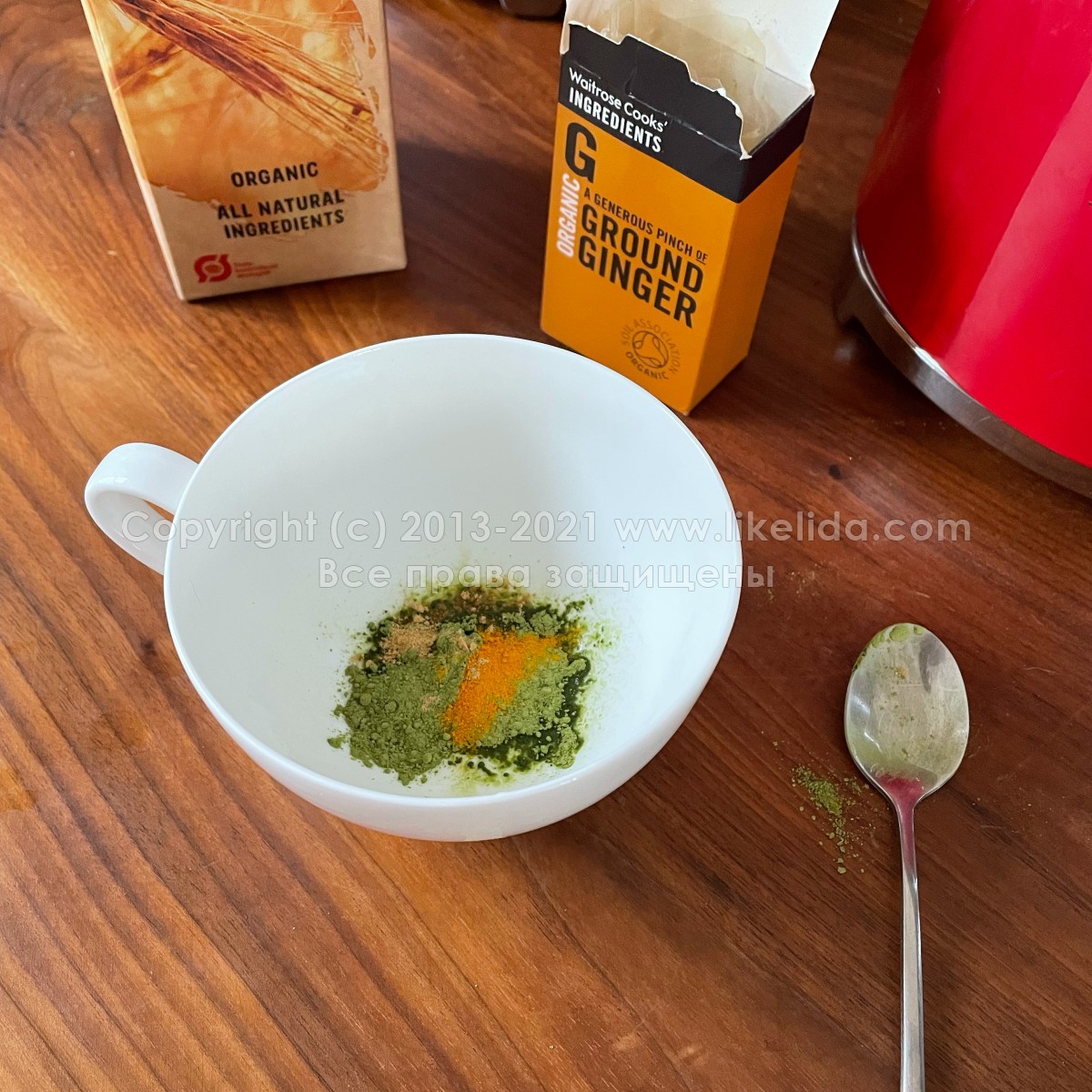 Mix matcha and turmeric or ginger (if you wish) .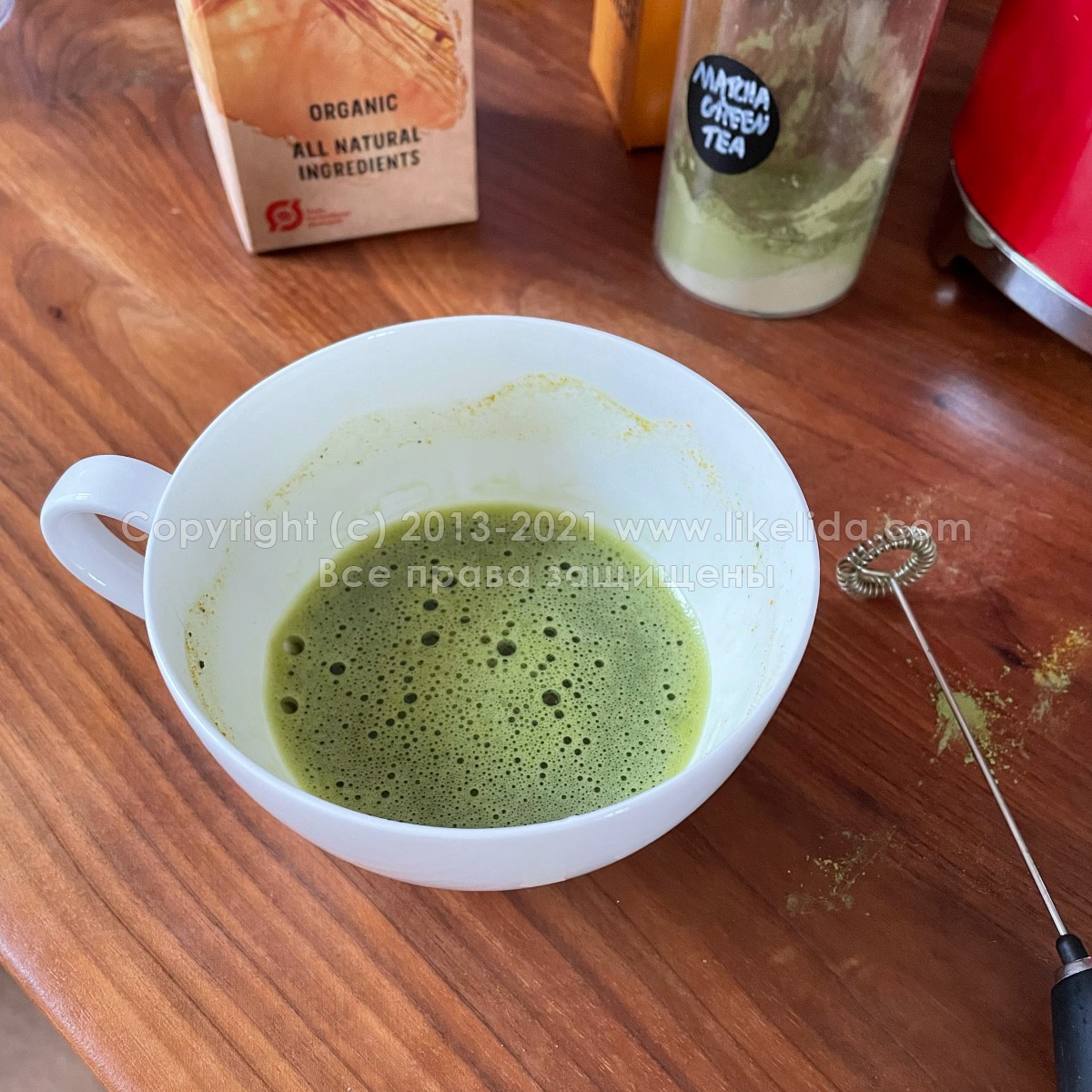 Add a little bit of warm water, then use you foam maker to blend it well. Add more water to make this drink 50/50 water / milk based. If you want to make the taste rich, use only milk after blending matcha with water.
Foam you milk. I found that it's better when you milk is a little warm (not hot). Not all milks will form a foam but you'll just have to keep trying until you find you perfect milk for this drink.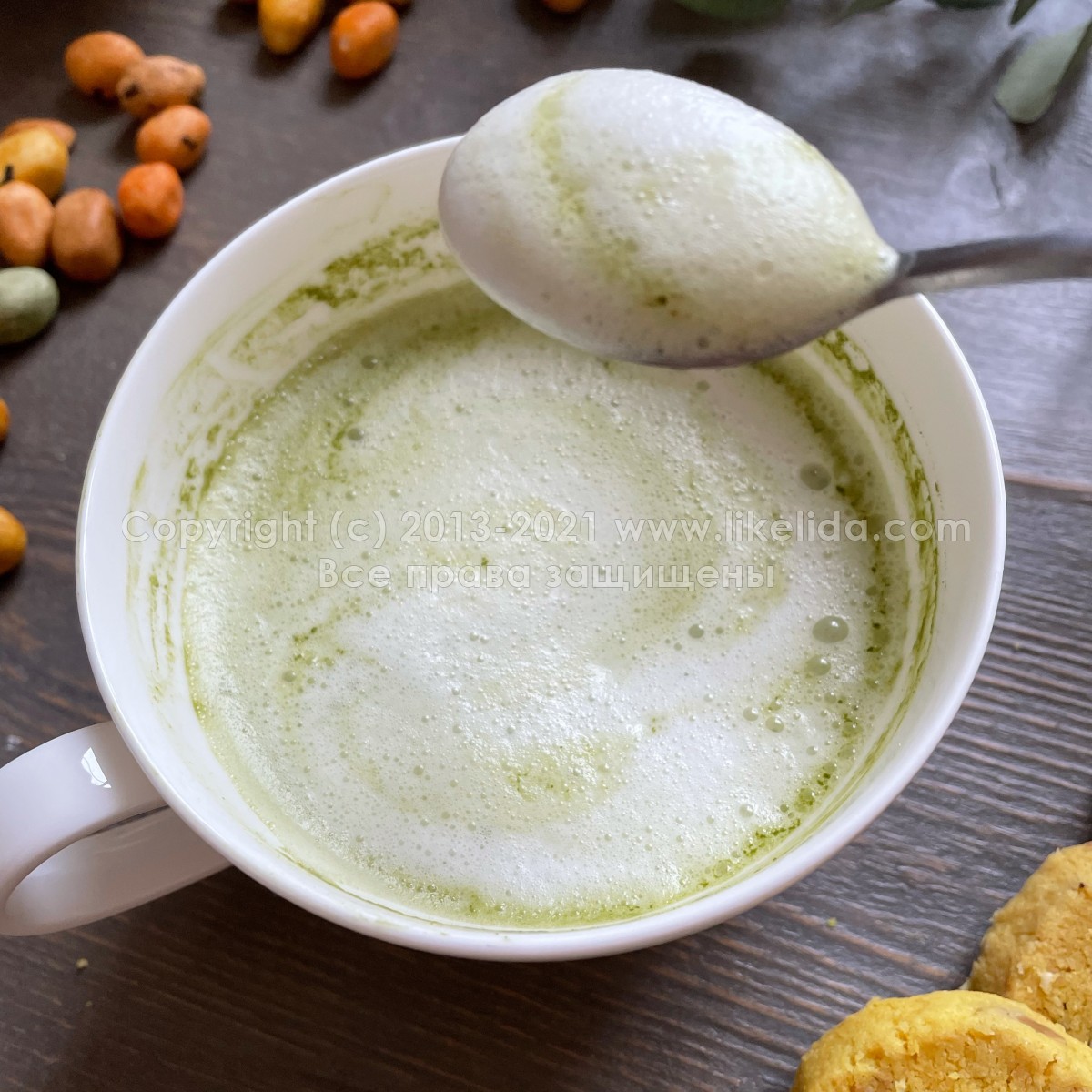 After the foam is done, pour over the prepared matcha.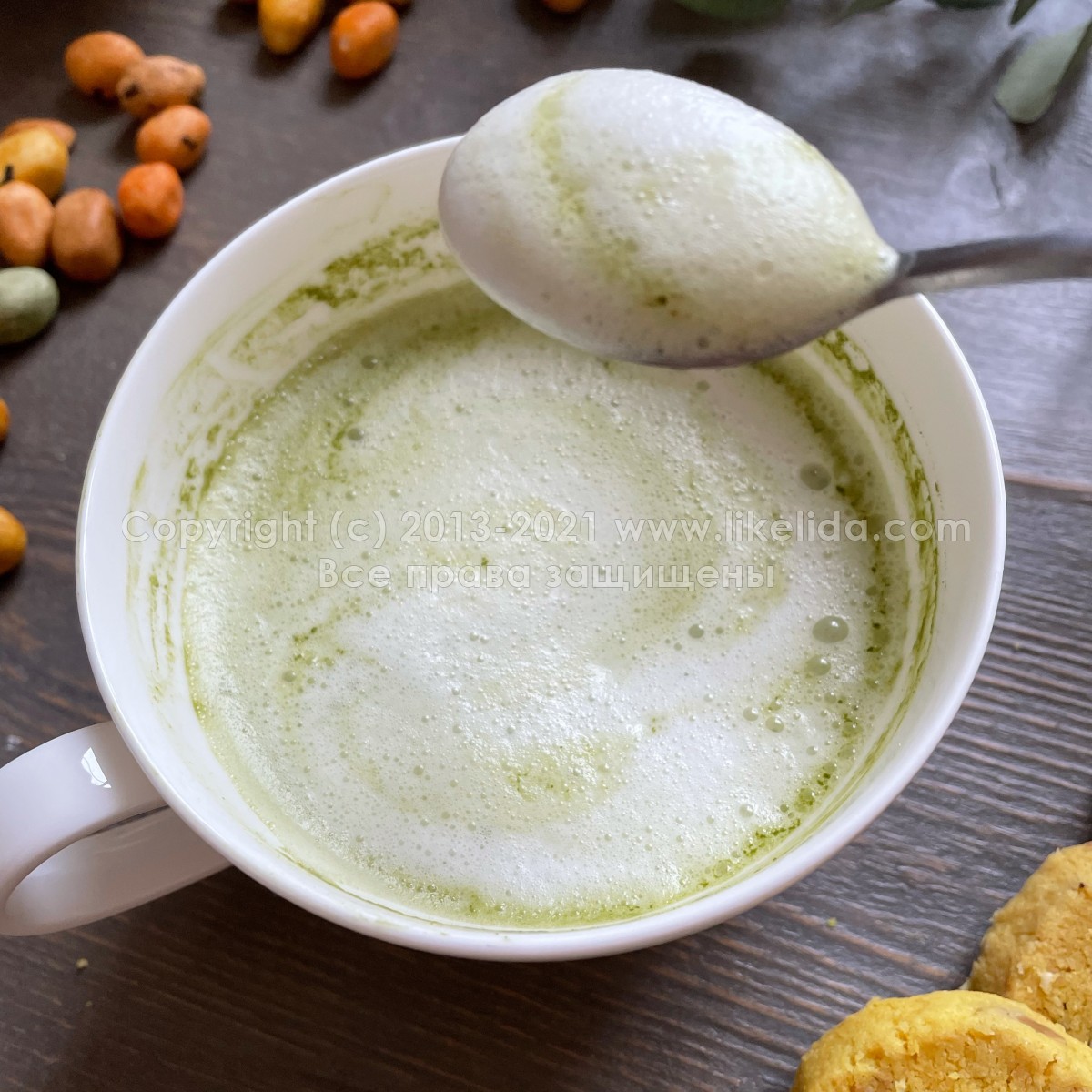 Ready to go!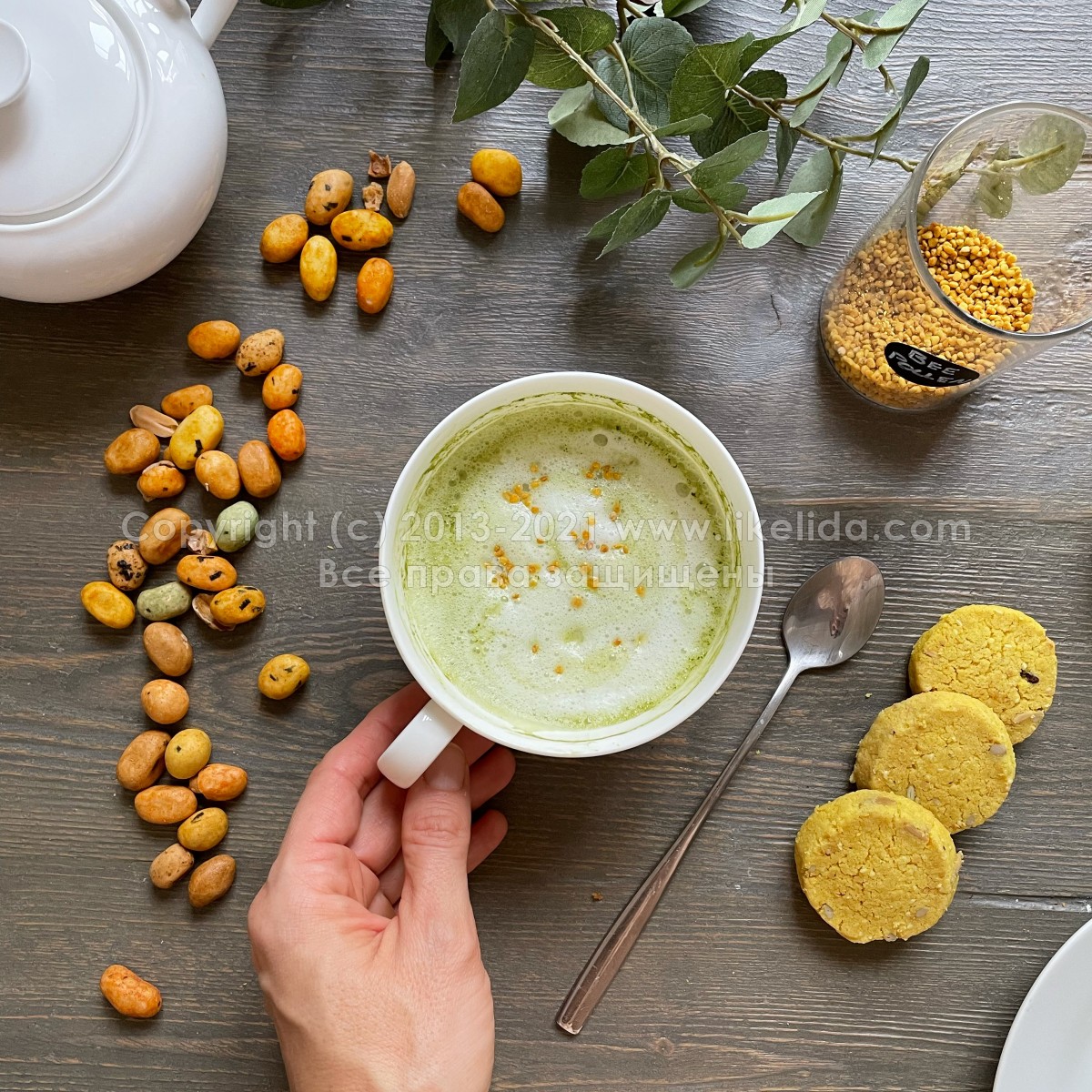 You can also top it with some bee pollen for an unusual twist. Enjoy!
2.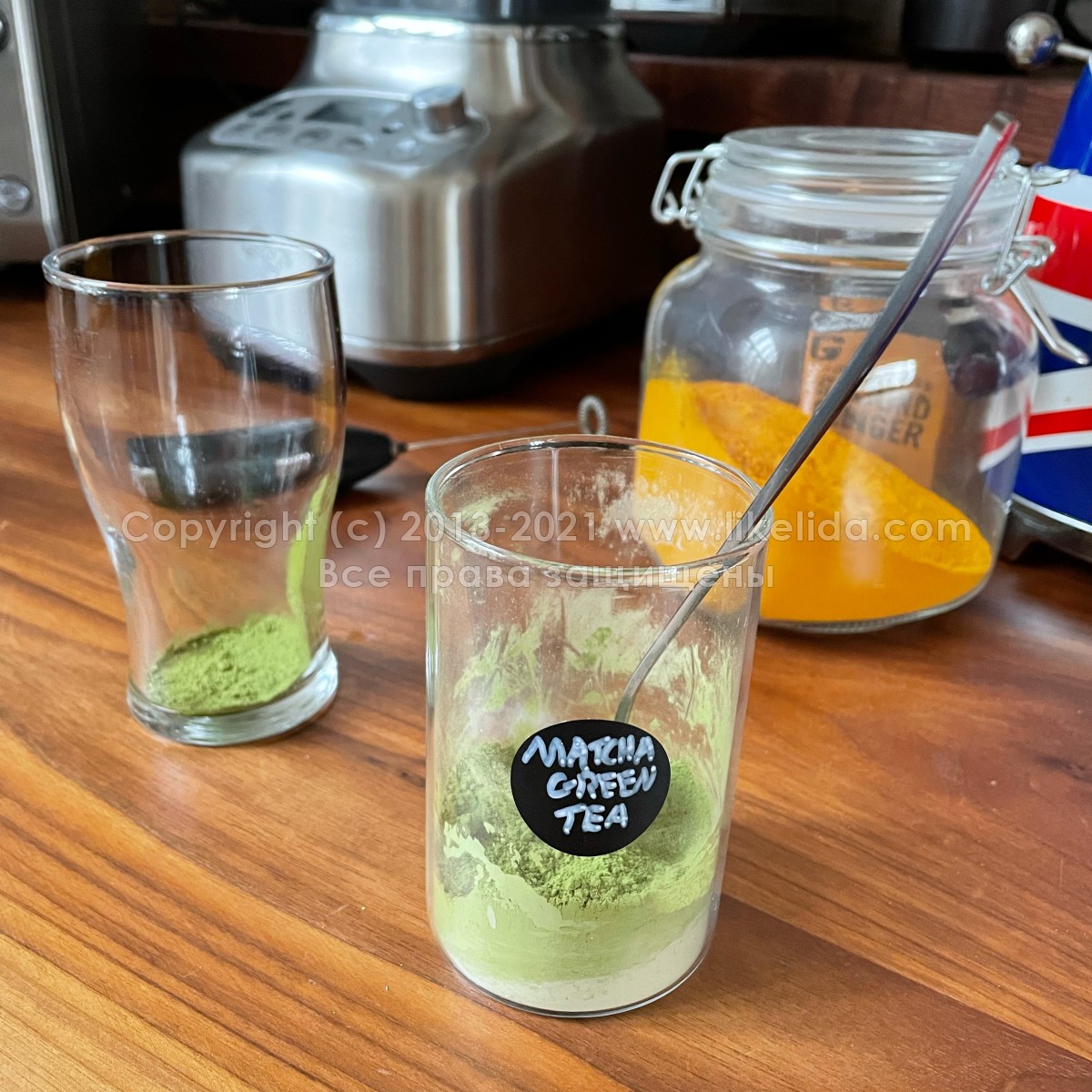 Cold drink - it is even easier to make!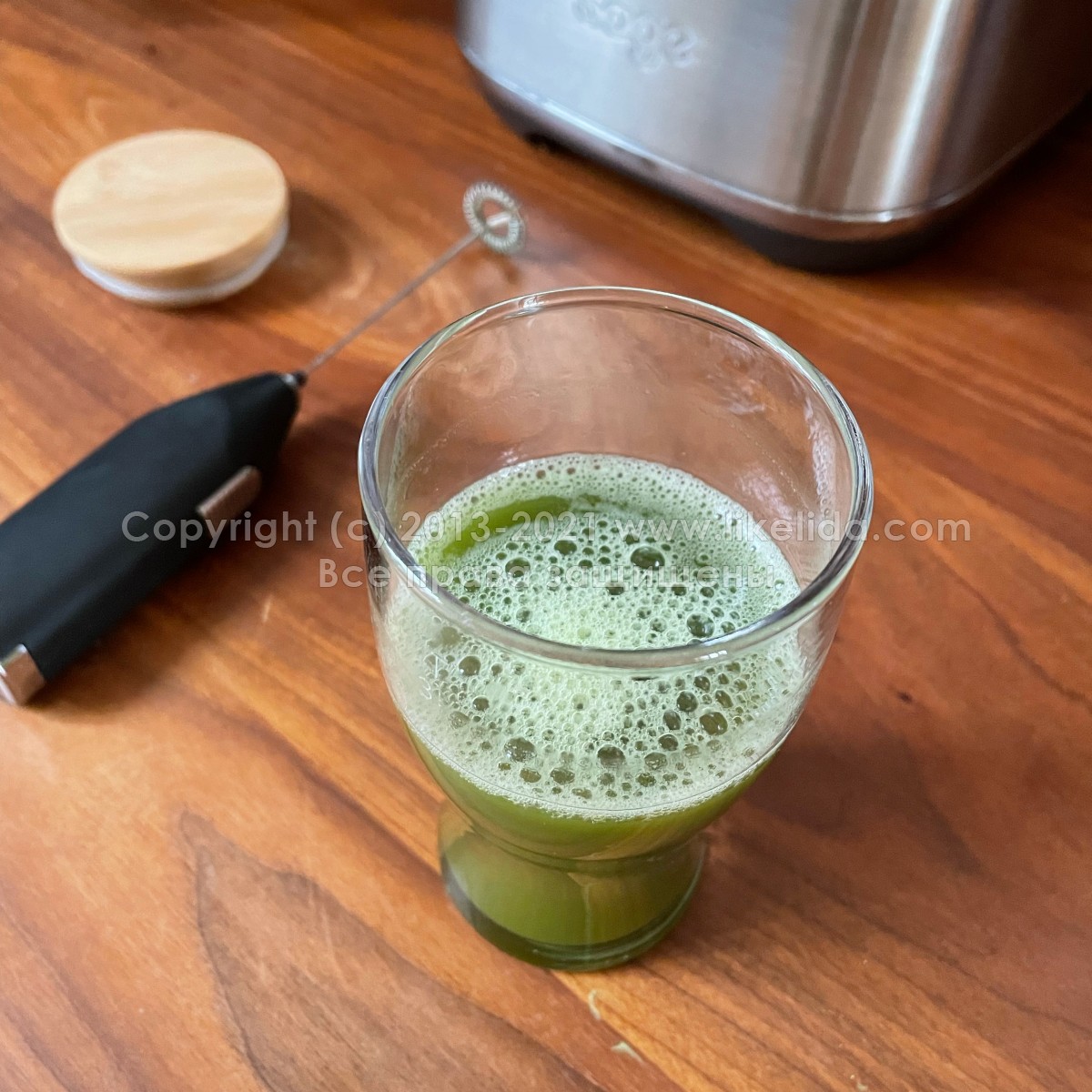 Again, mix matcha with some water. Blend well.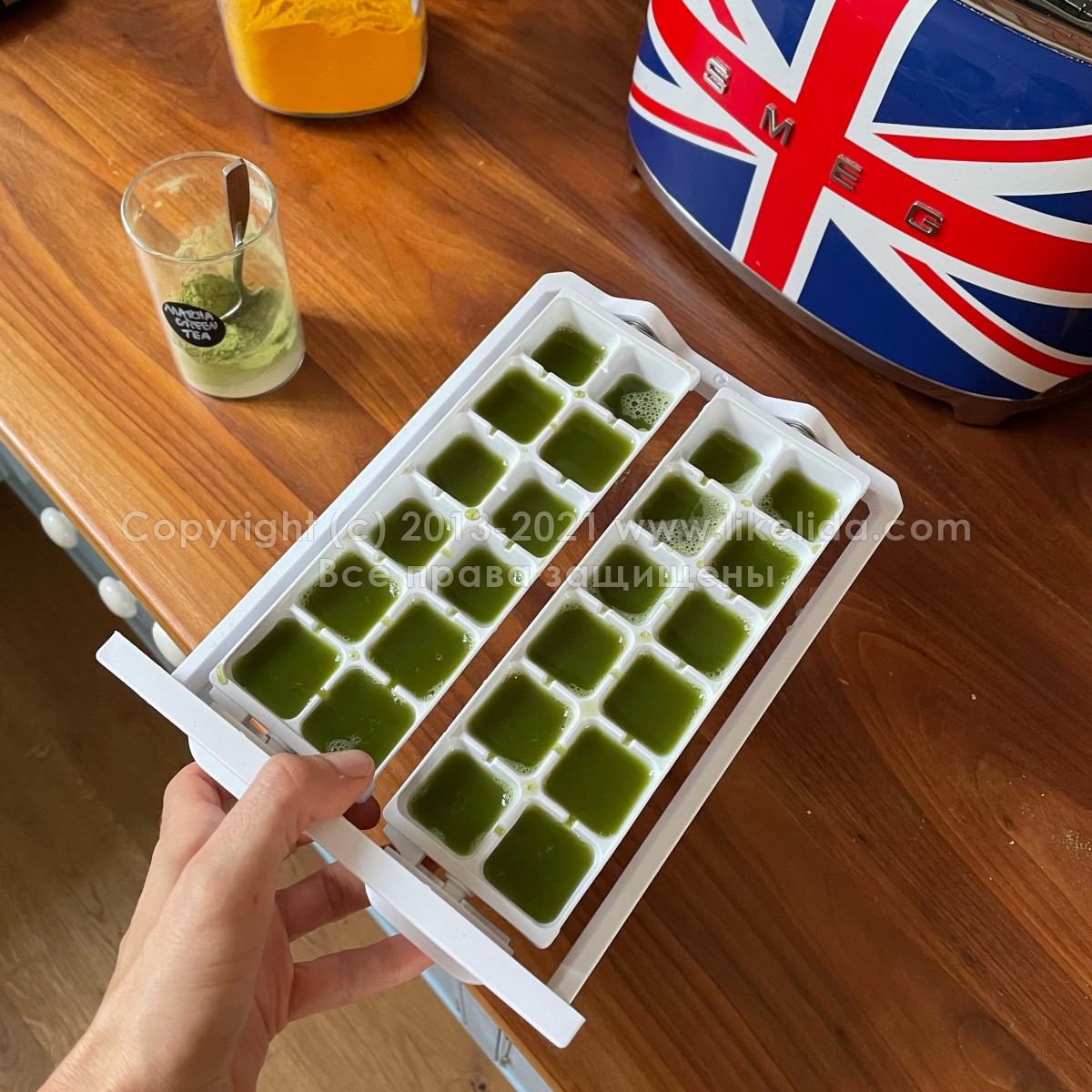 Pour this matcha in ice container. Freeze until solid.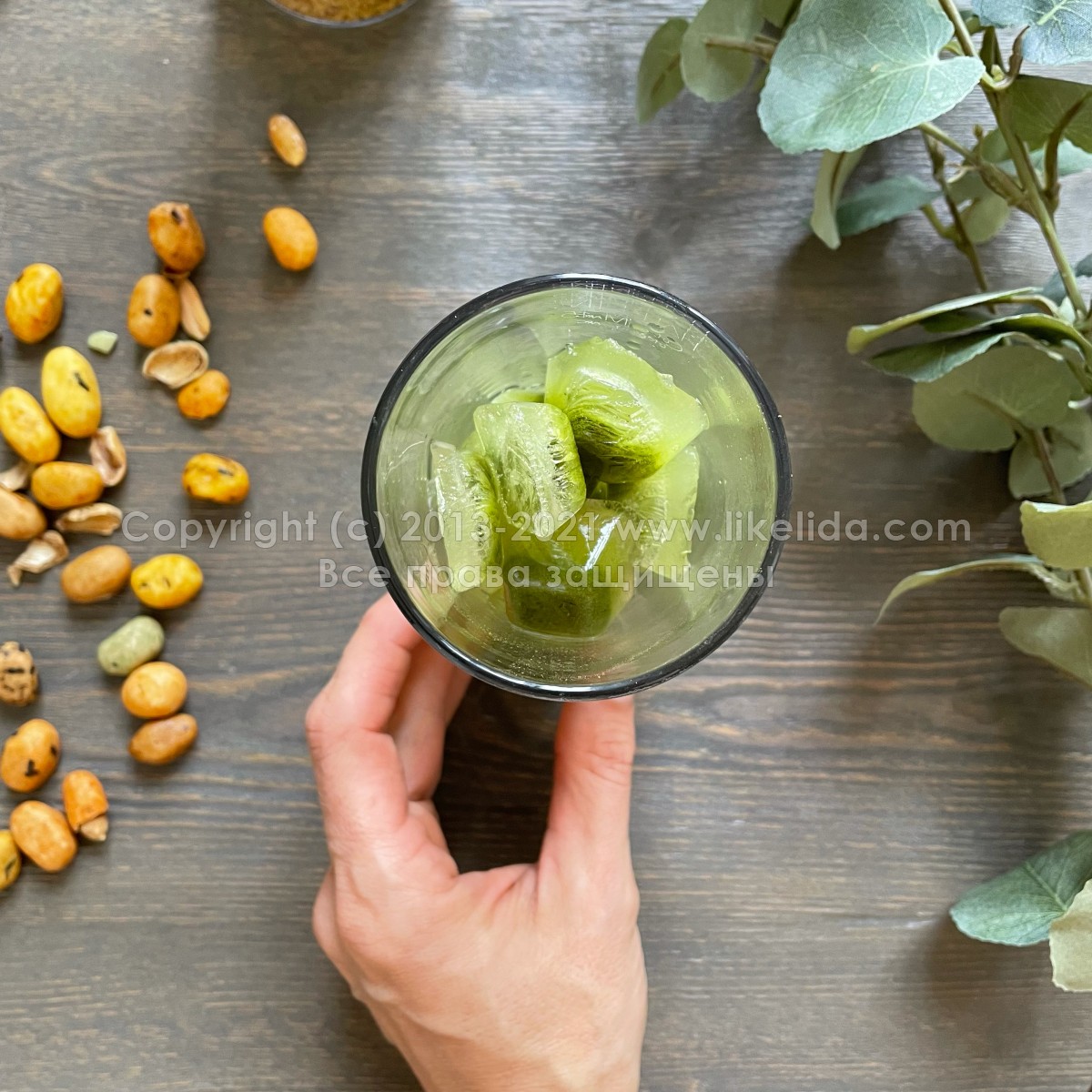 Take out of the freezer, fill your glass with the "green ice".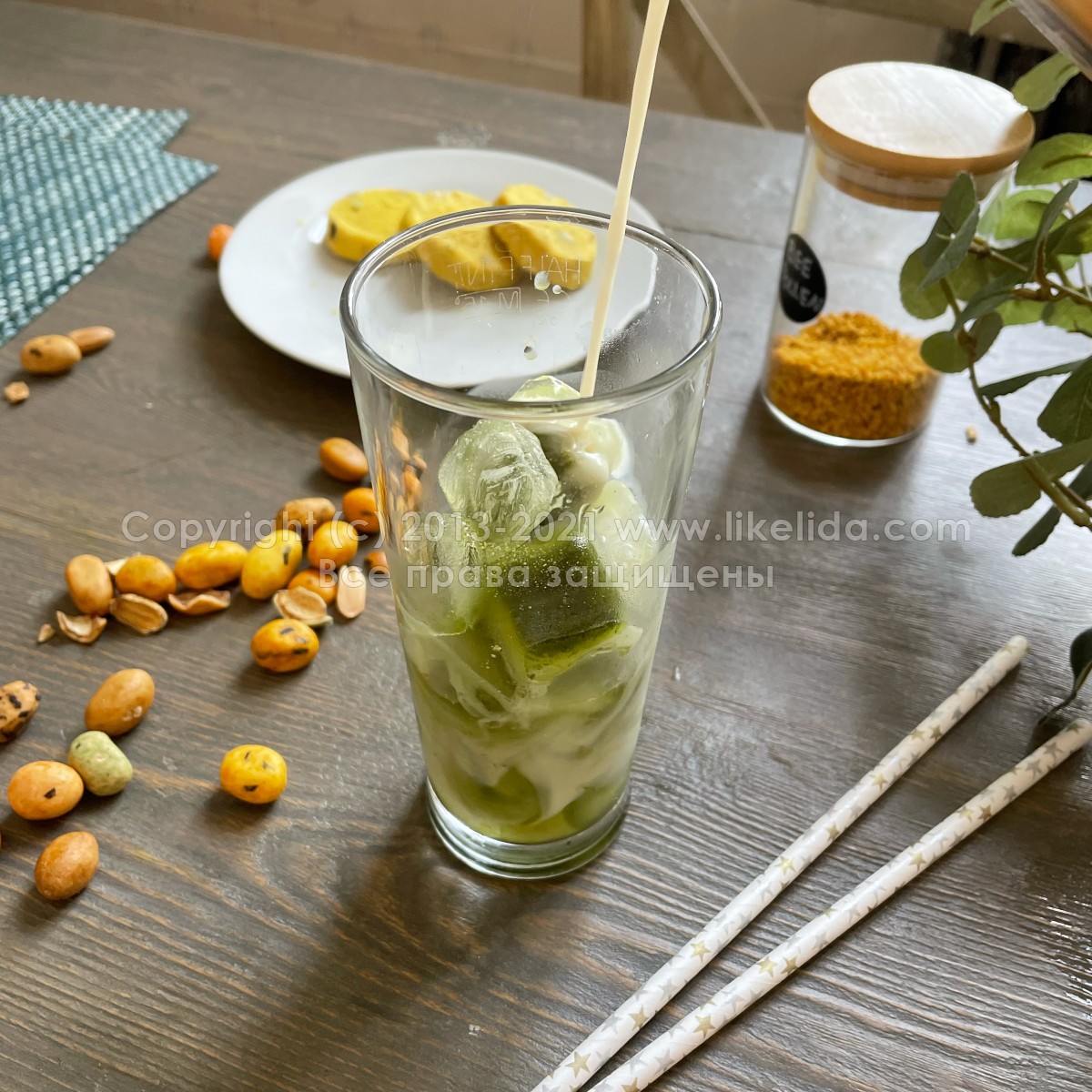 I think it looks amazing!

Pour some milk in, add syrup, stir and enjoy!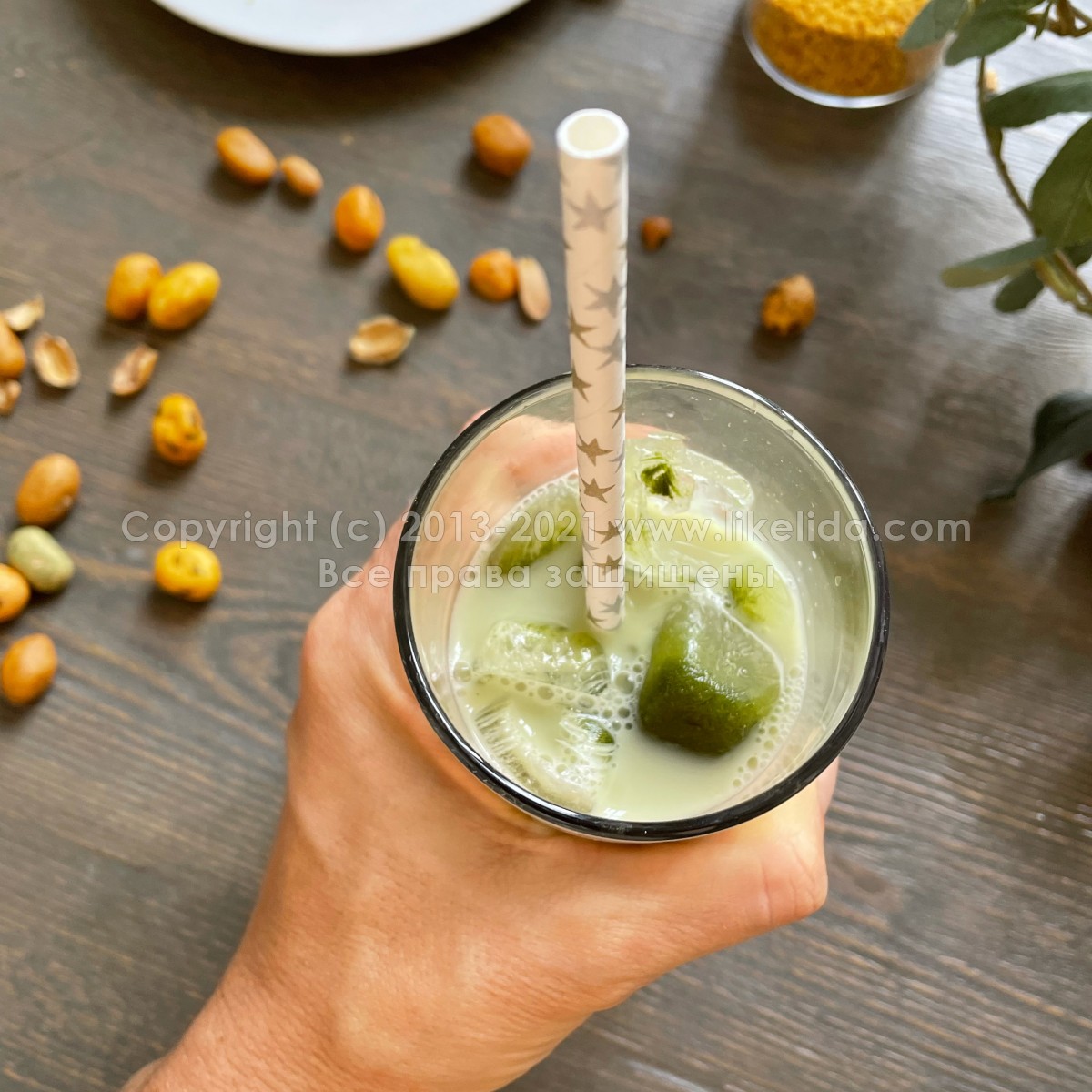 Great drink for any hot day!