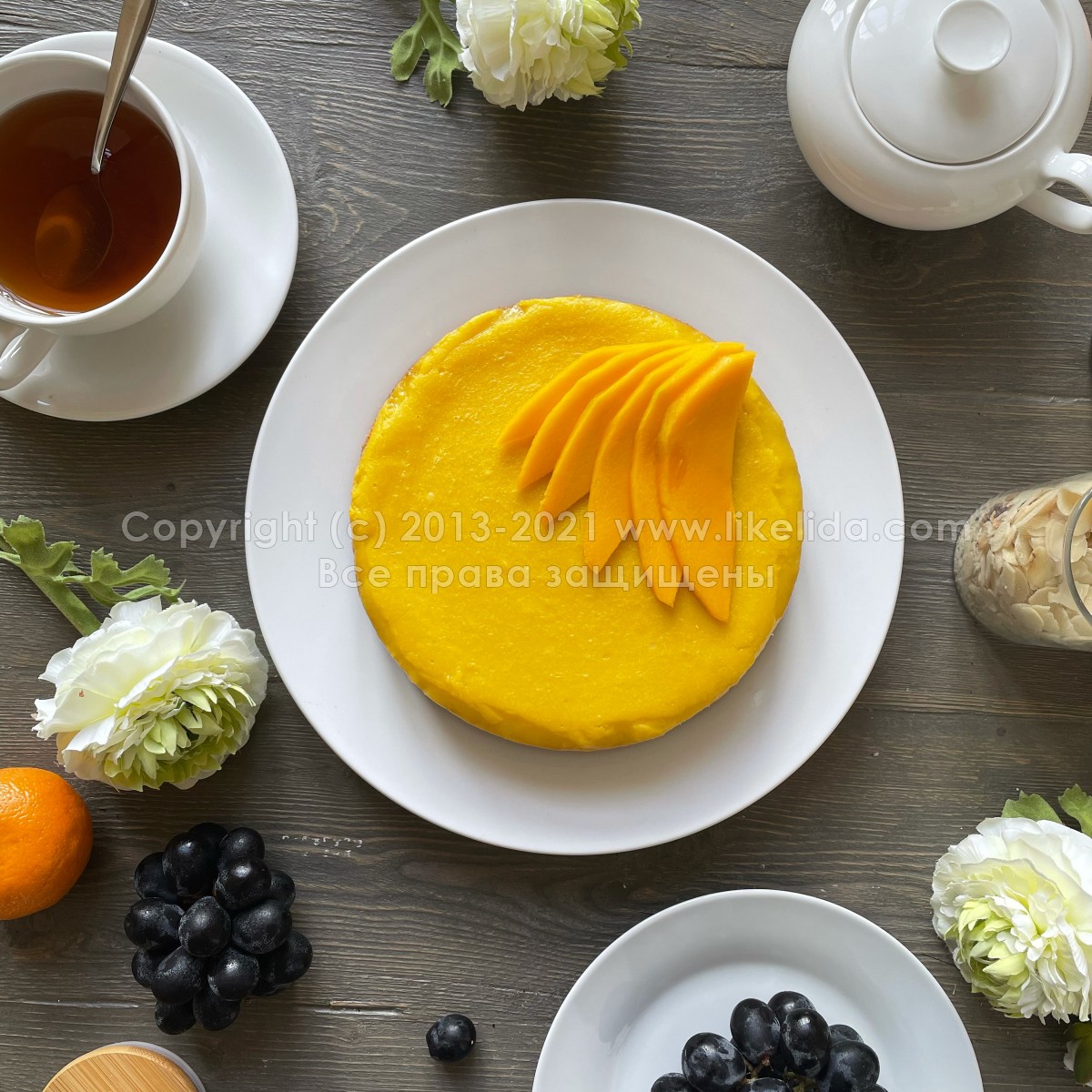 With upcoming winter the only thing I can think about is a vacation on some tropical island. Where the sun is shining, life is beautiful and fruits are fresh and sweet.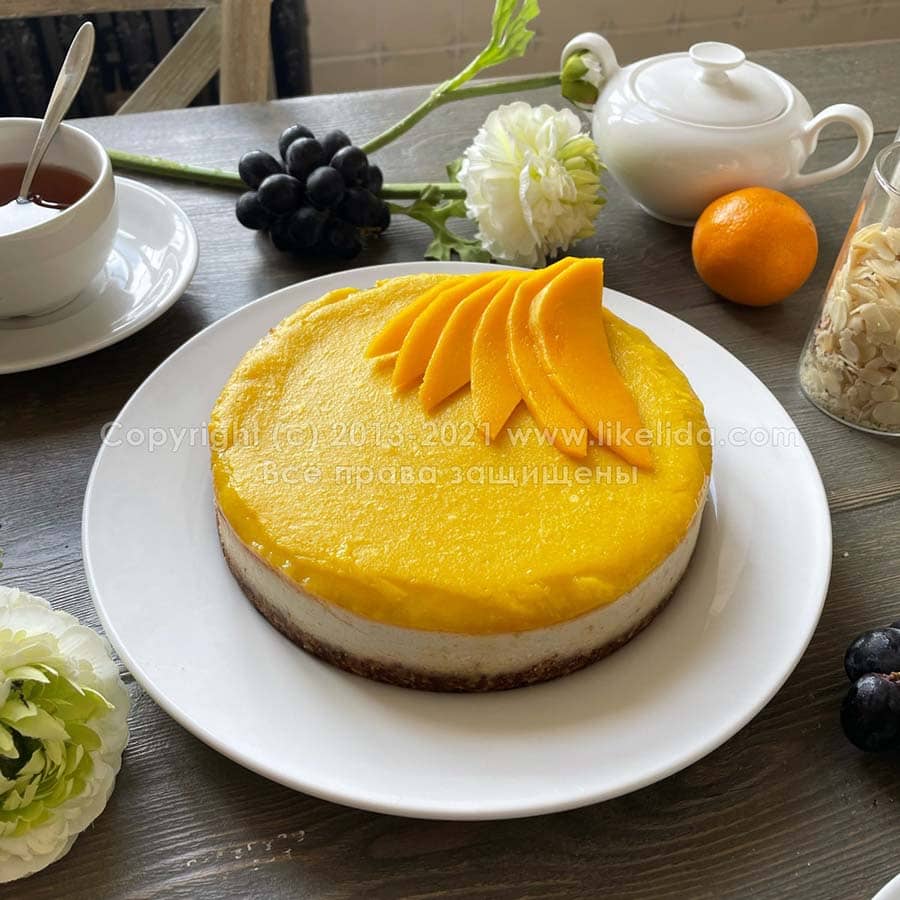 Pineapple, banana, mangoes. Let's talk more about mango! Rich in vitamin B6, A, potassium and antioxidants. It has an amazing color and a very unique taste.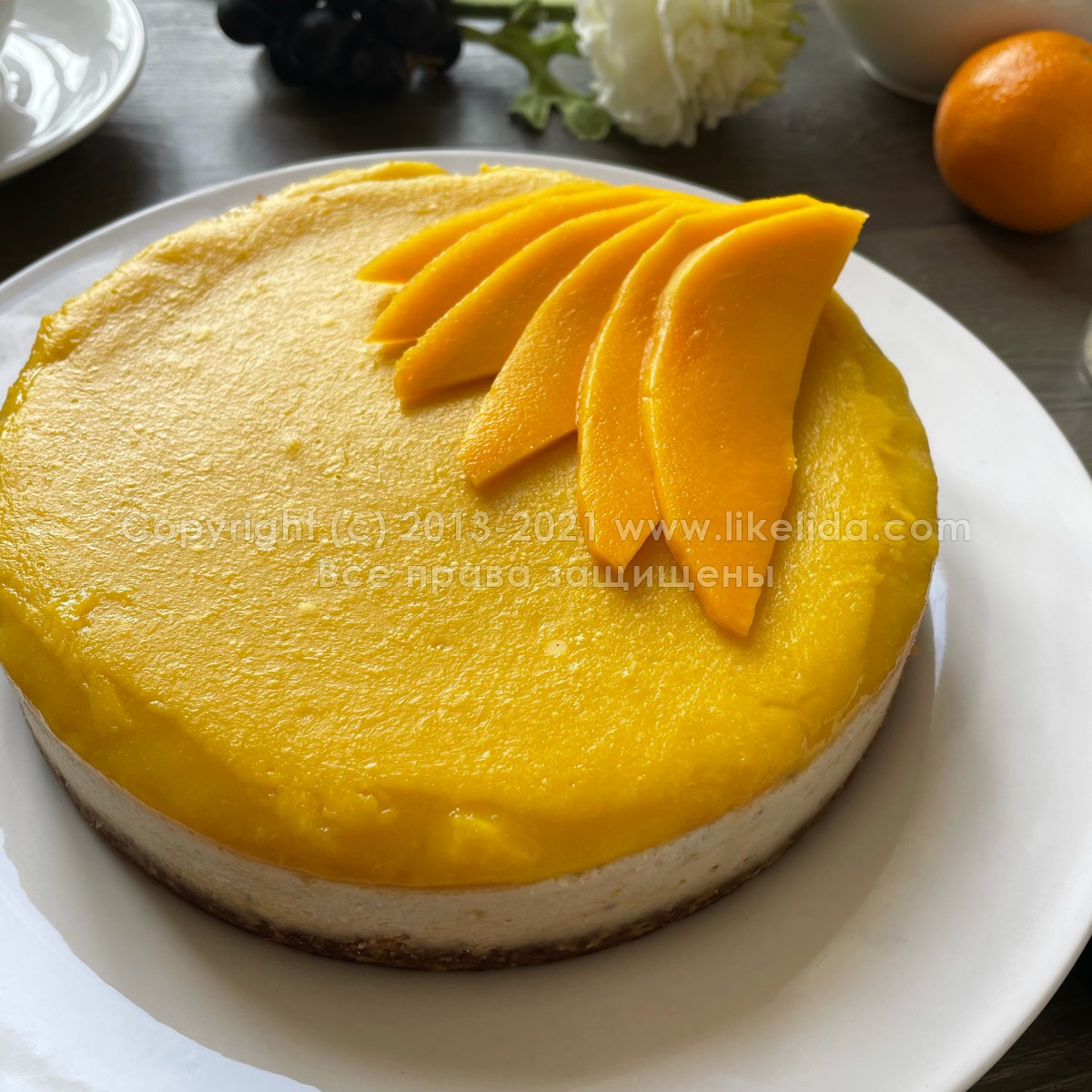 Today I want to bring you to my imaginary tropical island with my new recipe. Today we are making a cheesecake with fresh mango.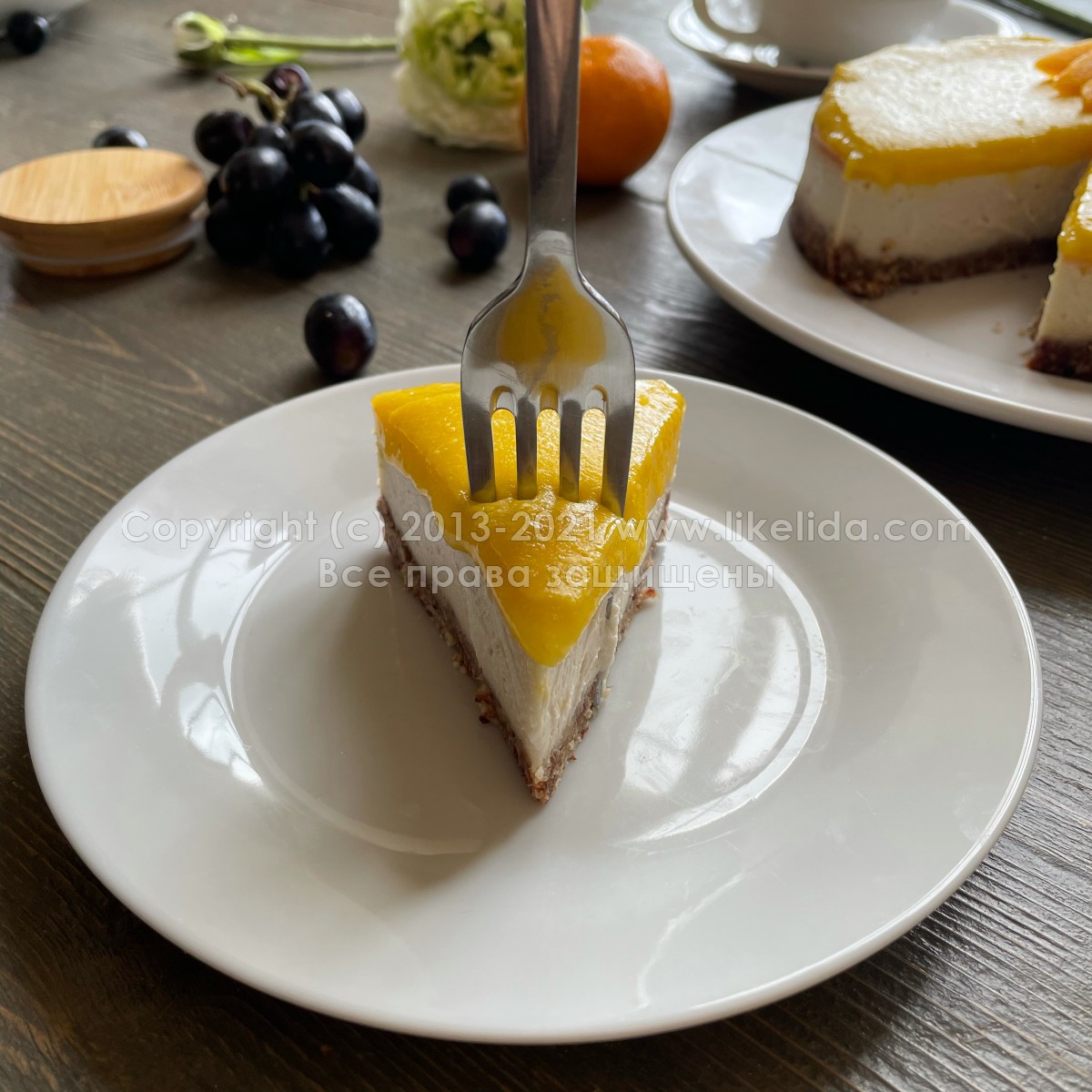 It's very tasty, light and naturally sweetened, looks good and can be a great, safe and guilt-free desert for both kids or adults.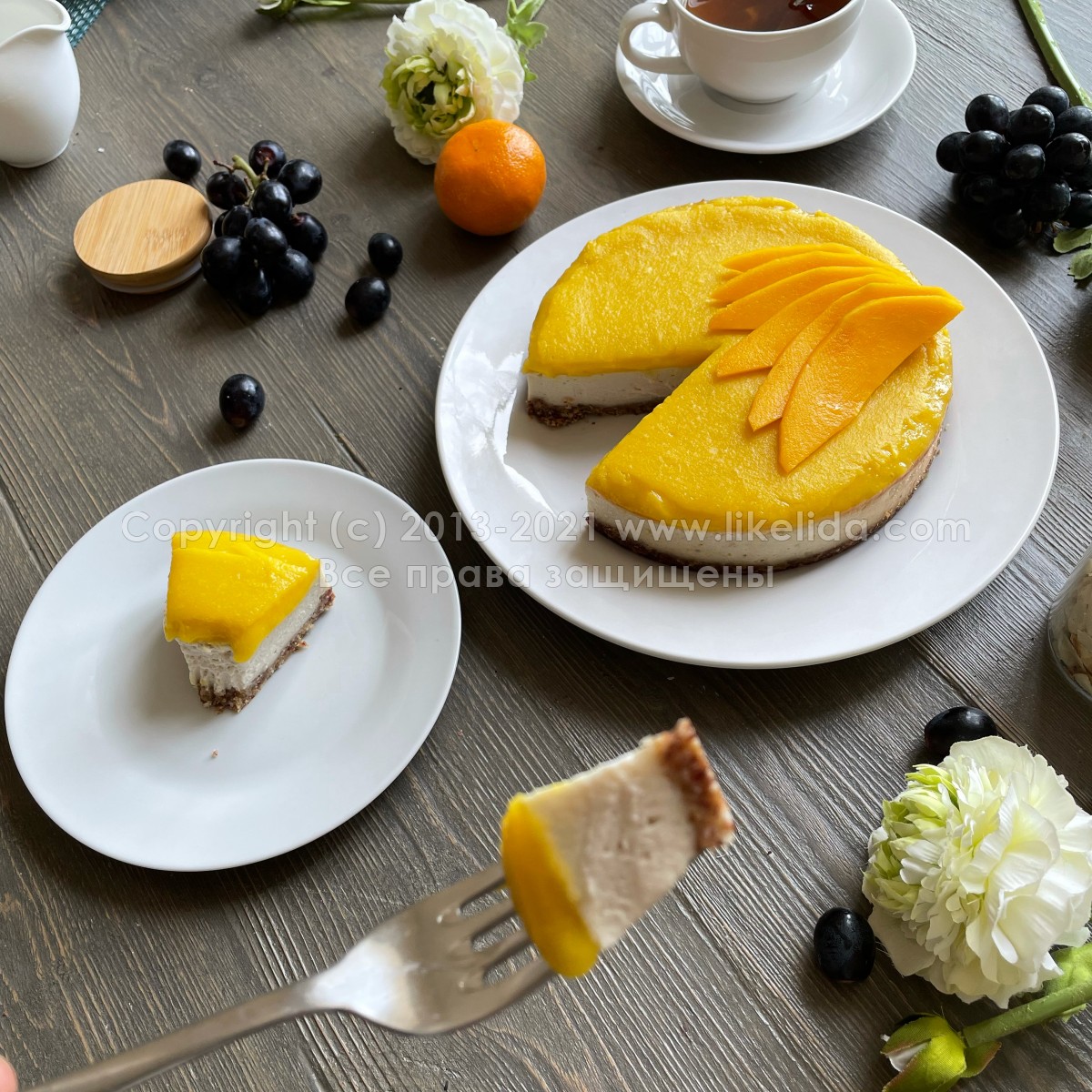 No dairy, eggs, flour, gluten, sugar. I use nuts, oat, dates and coconut milk.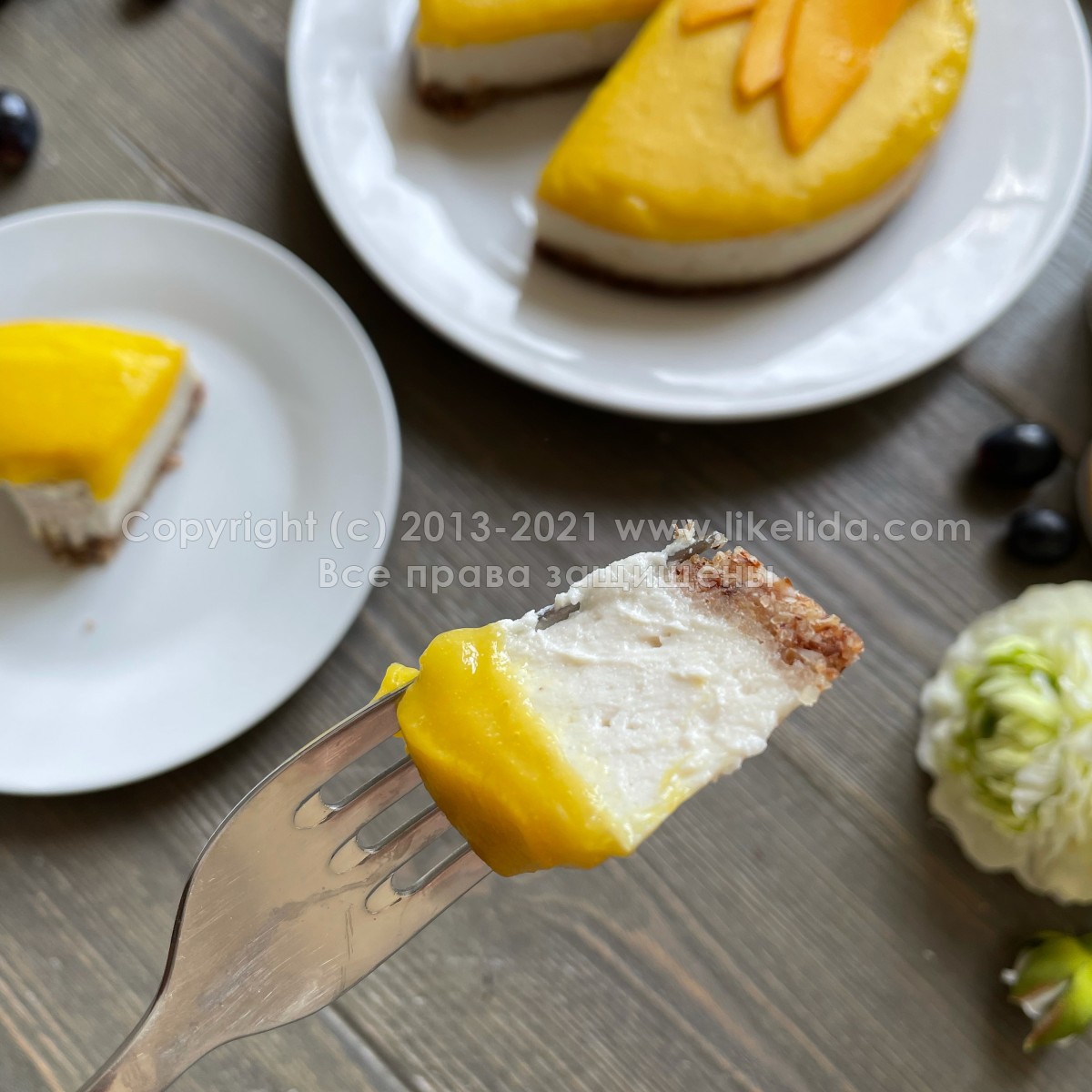 That's it! Can you believe it? Impressive, right?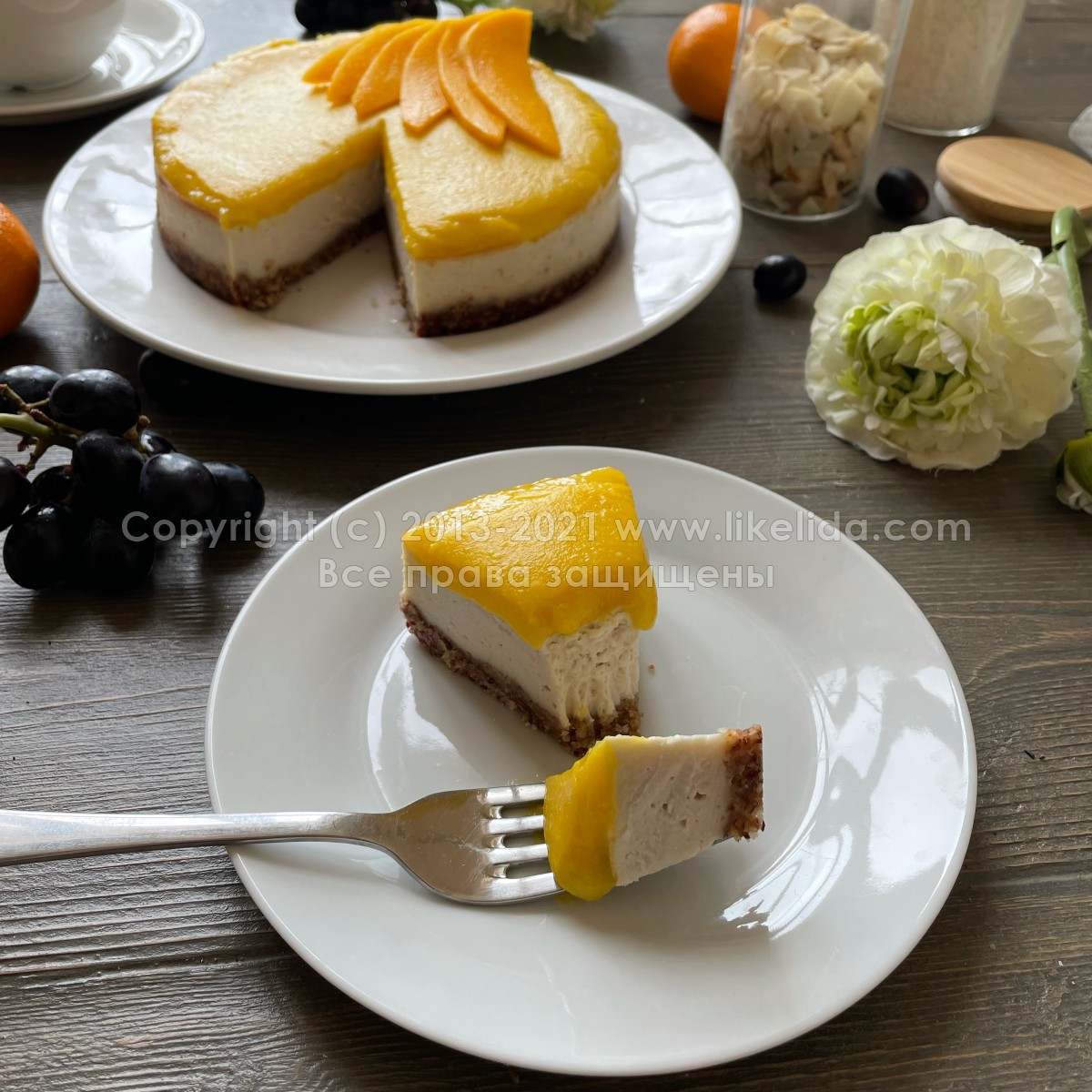 Then let's go cooking! 
We will need:
For the base
1/2 cup of almond nuts
1/4 cup of gluten-free oats
4 large dates (must be soft)
For the filling
1.3/4 cup of cashew nuts
1.3/4 cup of any plant based milk (I use coconut)
6 table spoons of agave syrup or honey 
1 tea spoon of tapioca flour or any other starch
For the top layer
1,5 cup of frozen or fresh mango (350 g.)
2 table spoons of agave syrup or honey
1 tea spoon of tapioca starch (can use any other starch)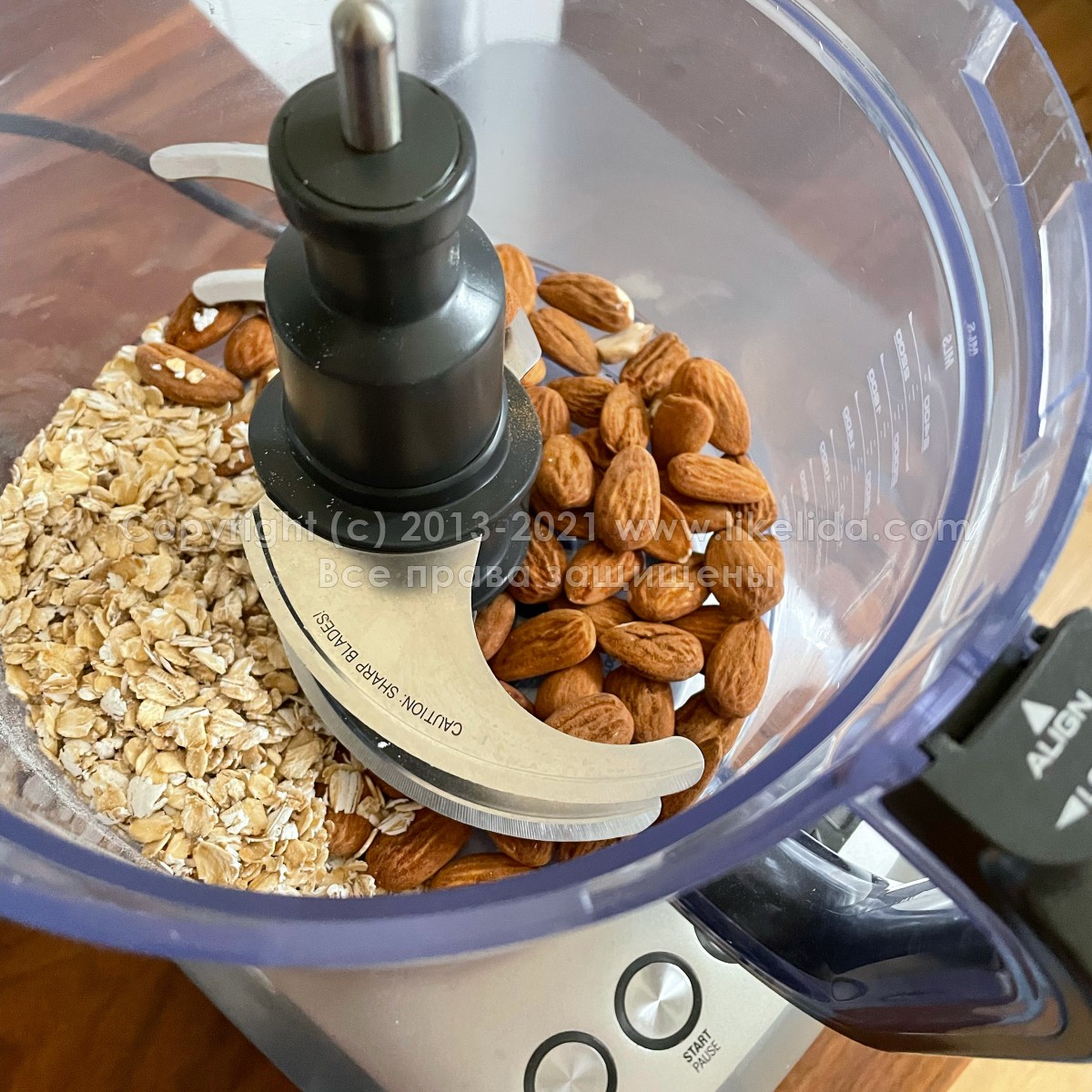 Grind the nuts and oats.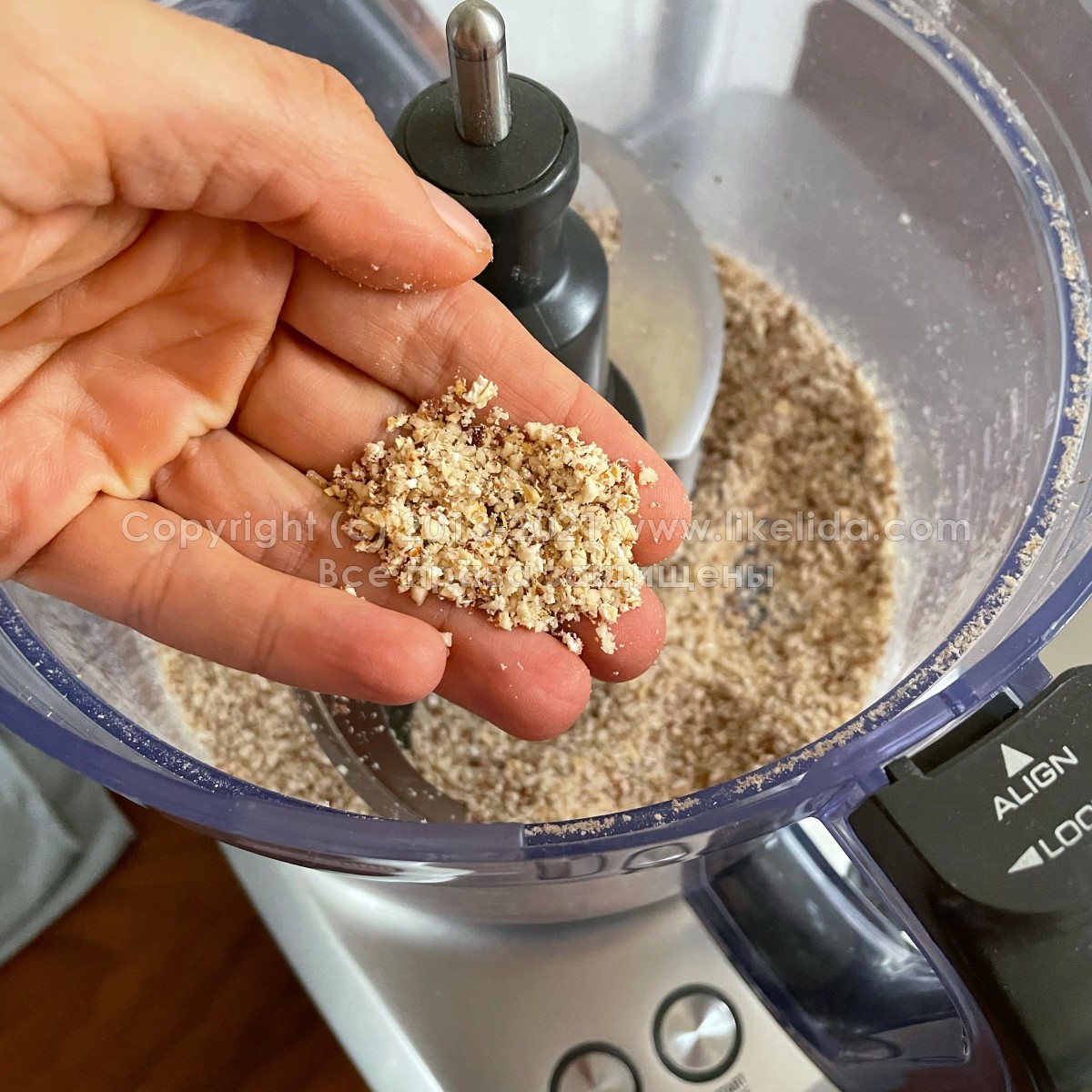 Add dates. You will end up with sticky and soft texture.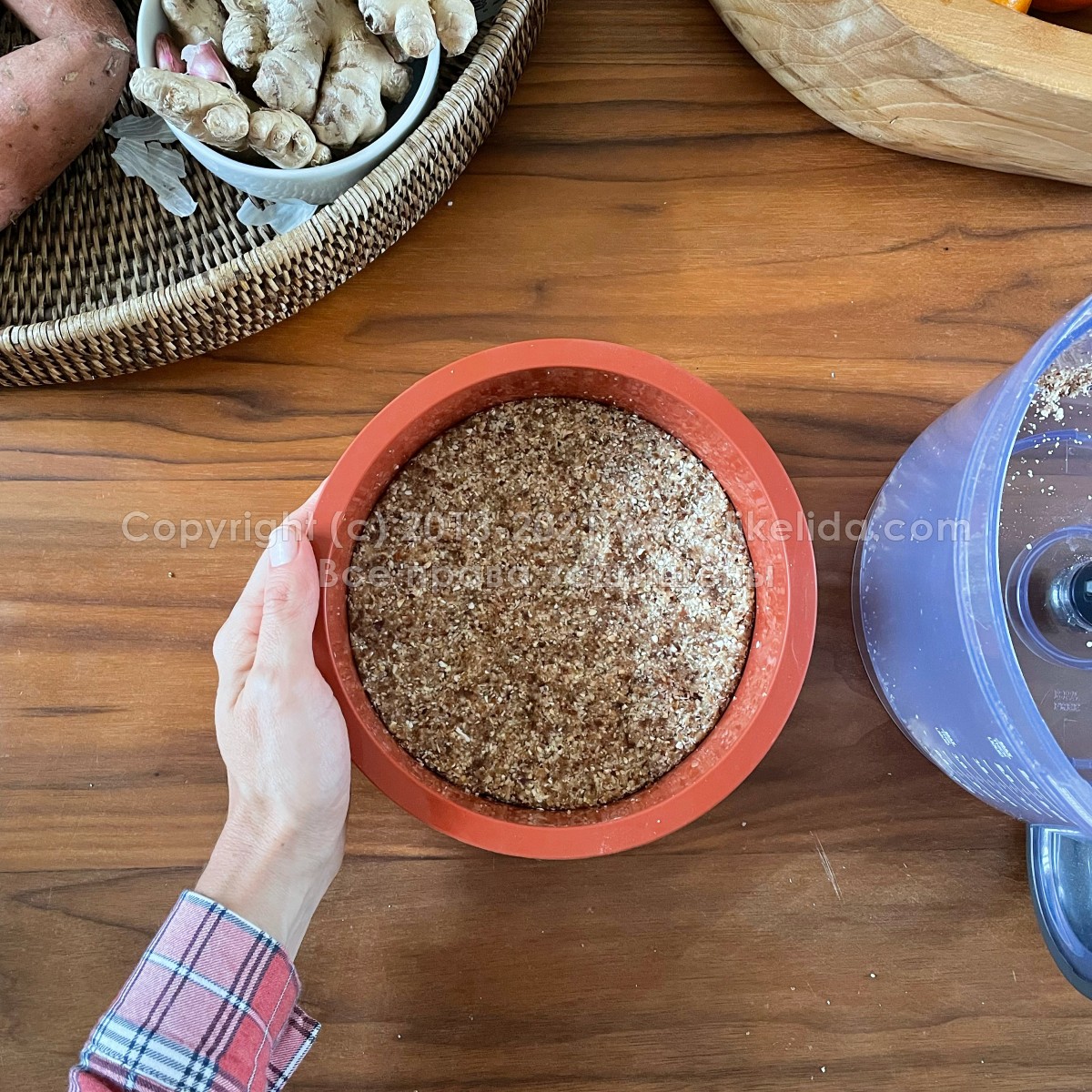 Place it in you silicon pan/shape. It's easier to use silicon because it's easy to take the cake out of it without damage.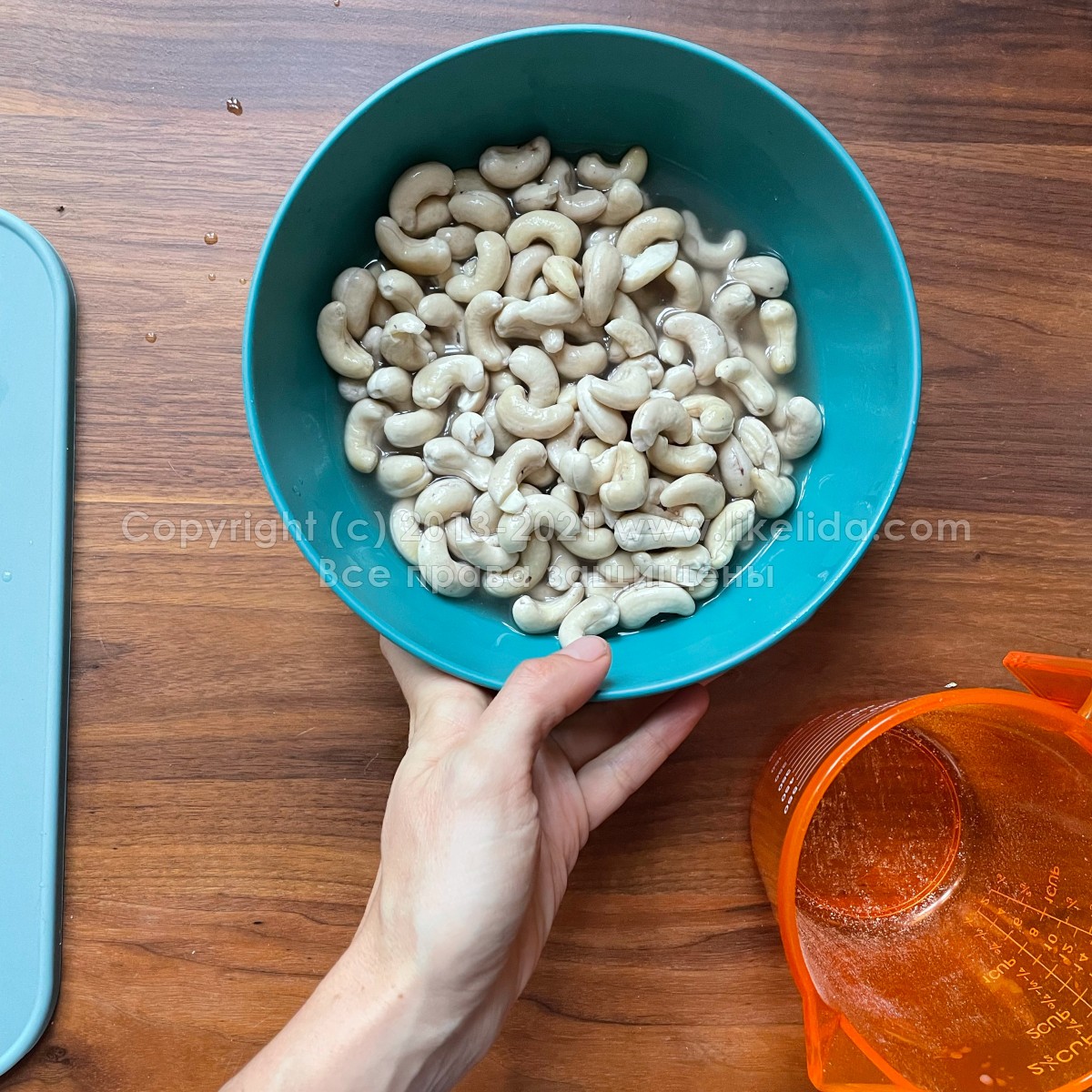 Soak you nuts for at least 3 hours or overnight. Drain them.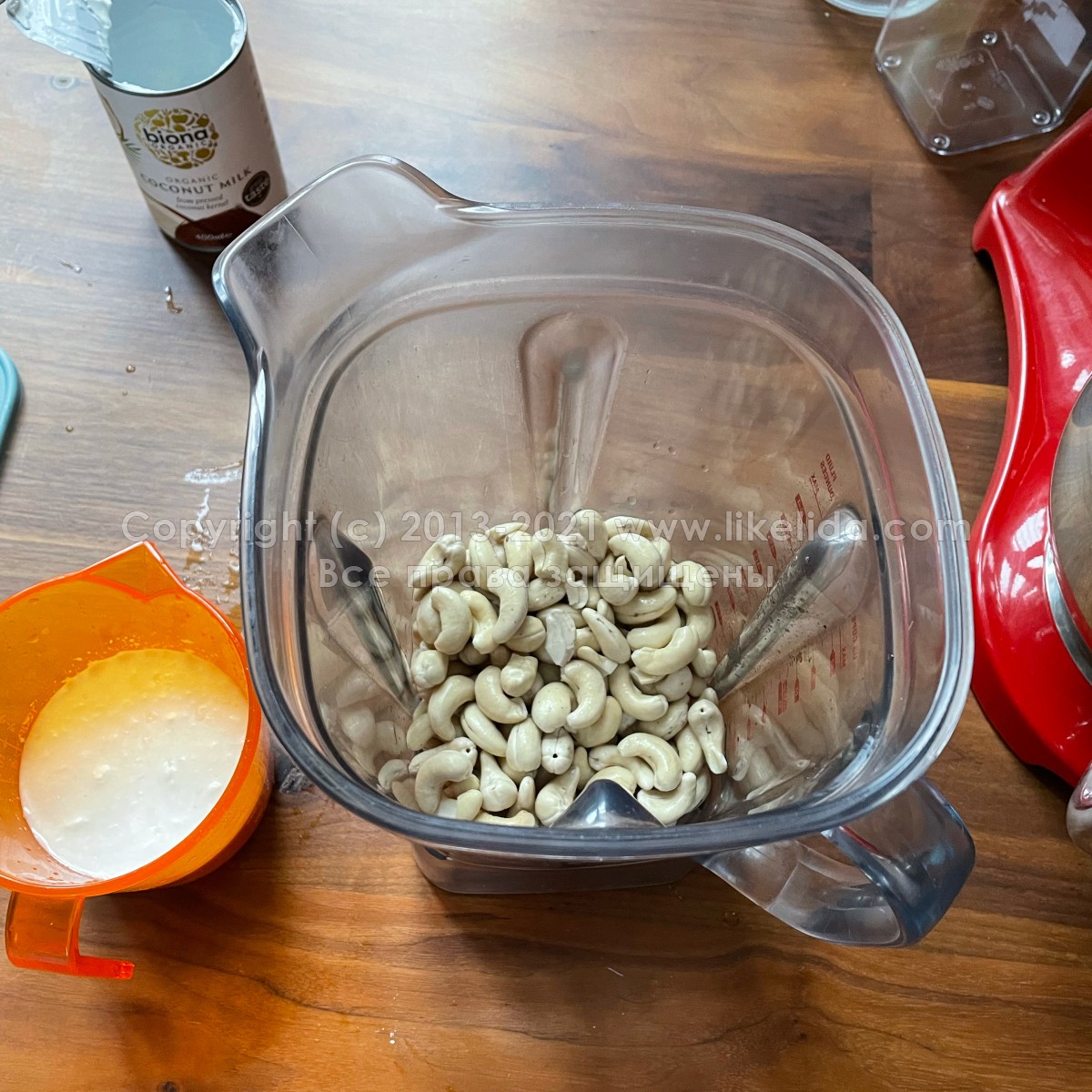 Mix with coconut milk, agave and blend.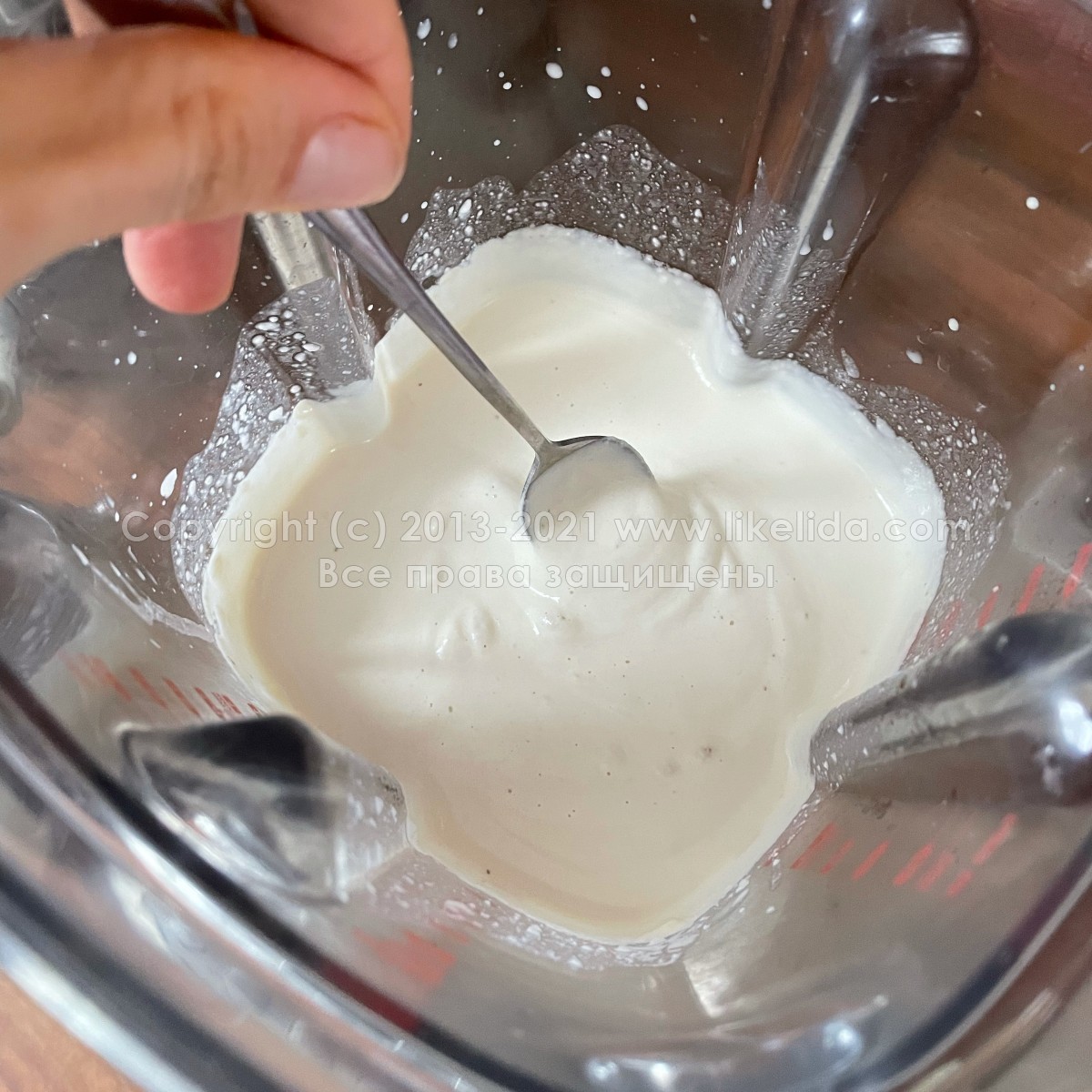 Add starch.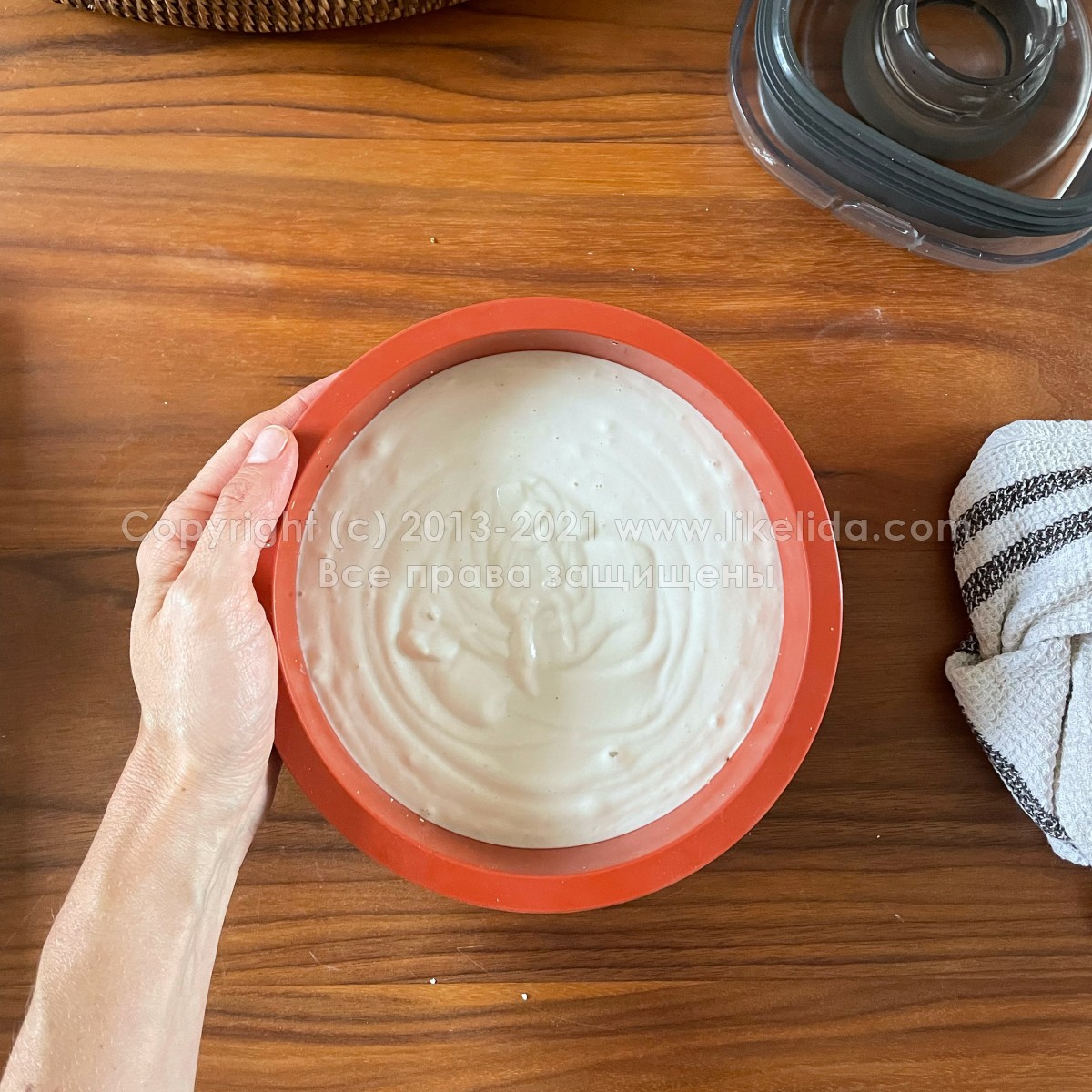 Pour over the nut base and bake for 20 minutes (180C/350F) or until slightly golden and firm.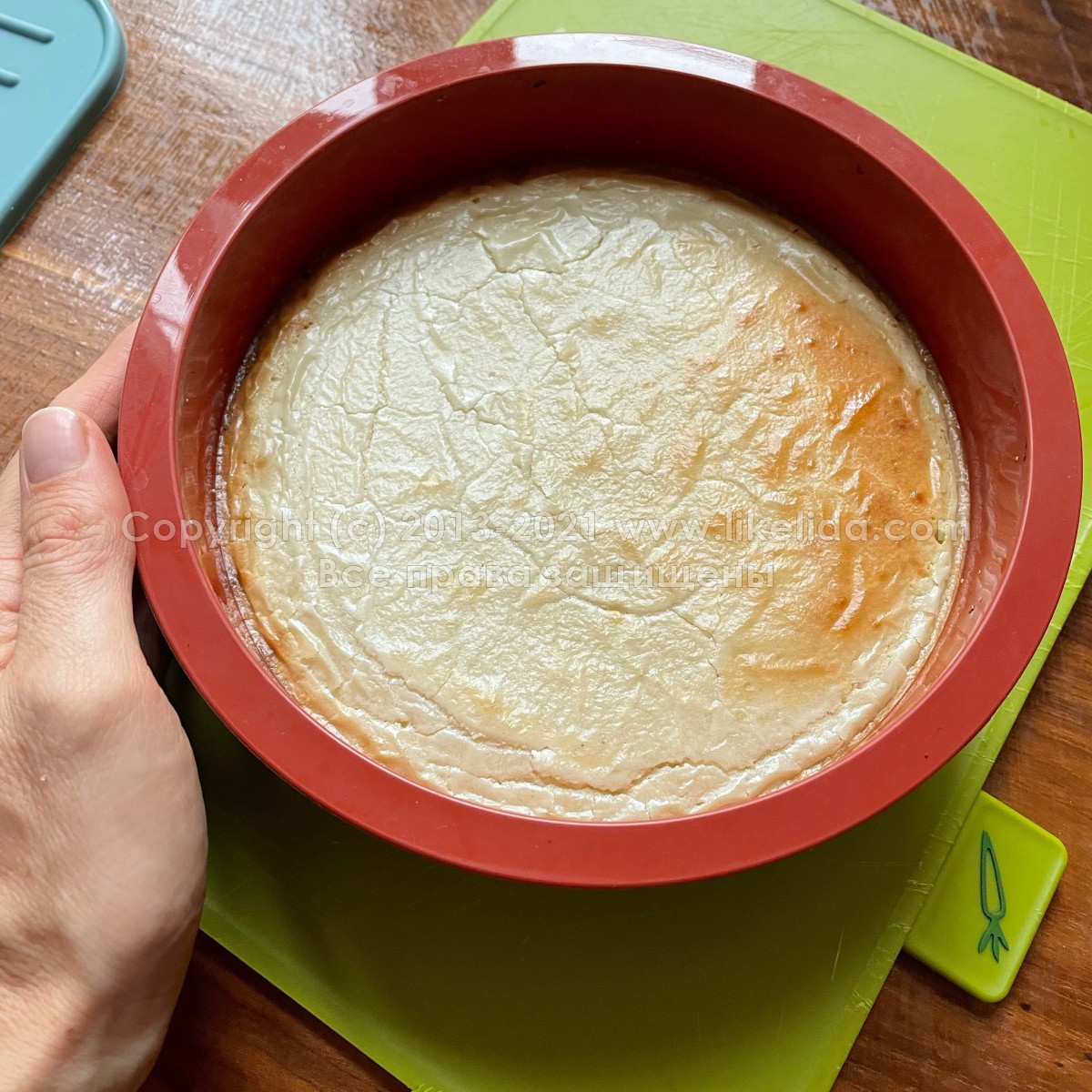 Cool it down.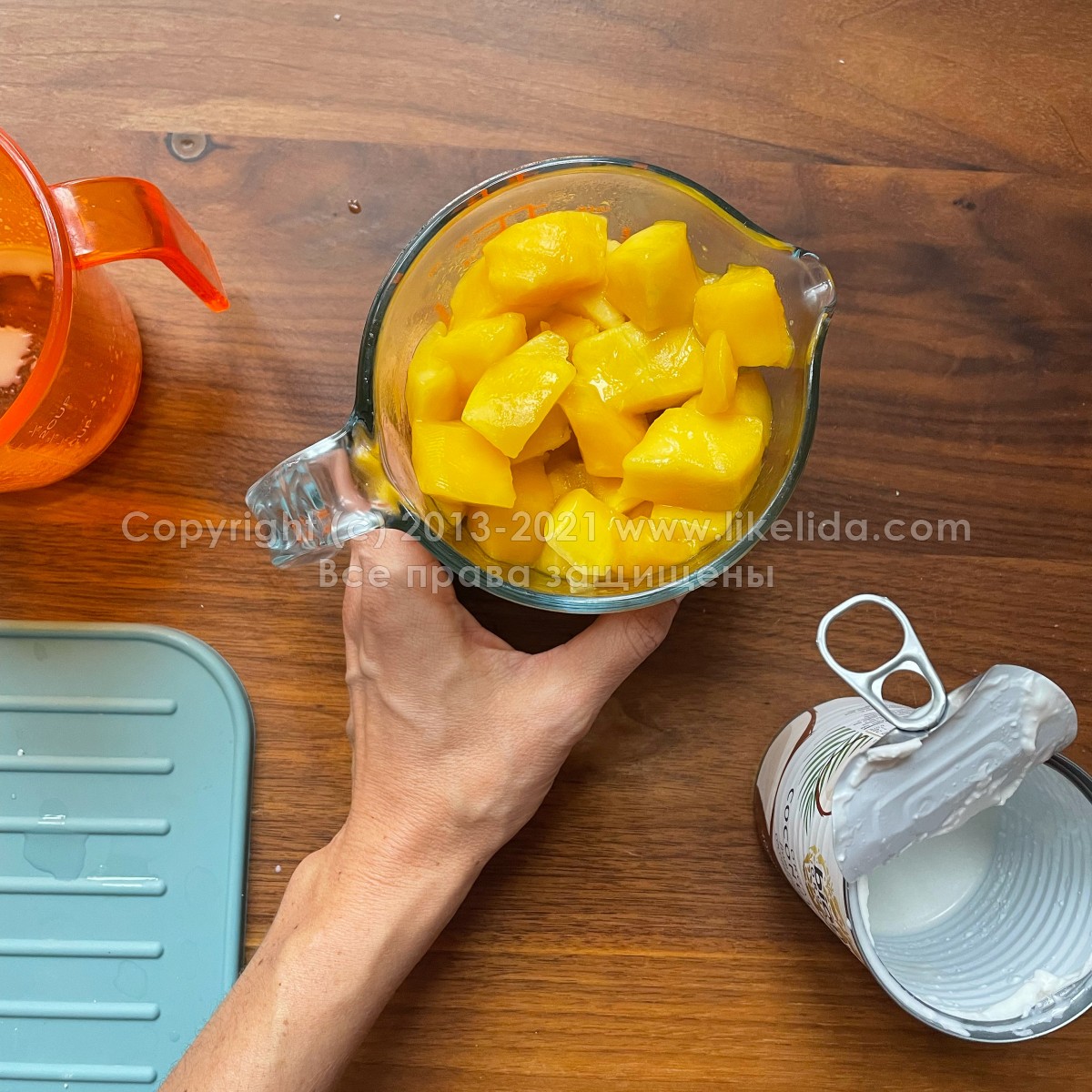 Prepare the mango layer: defrost your mangoes, drain them and blend with agave until smooth.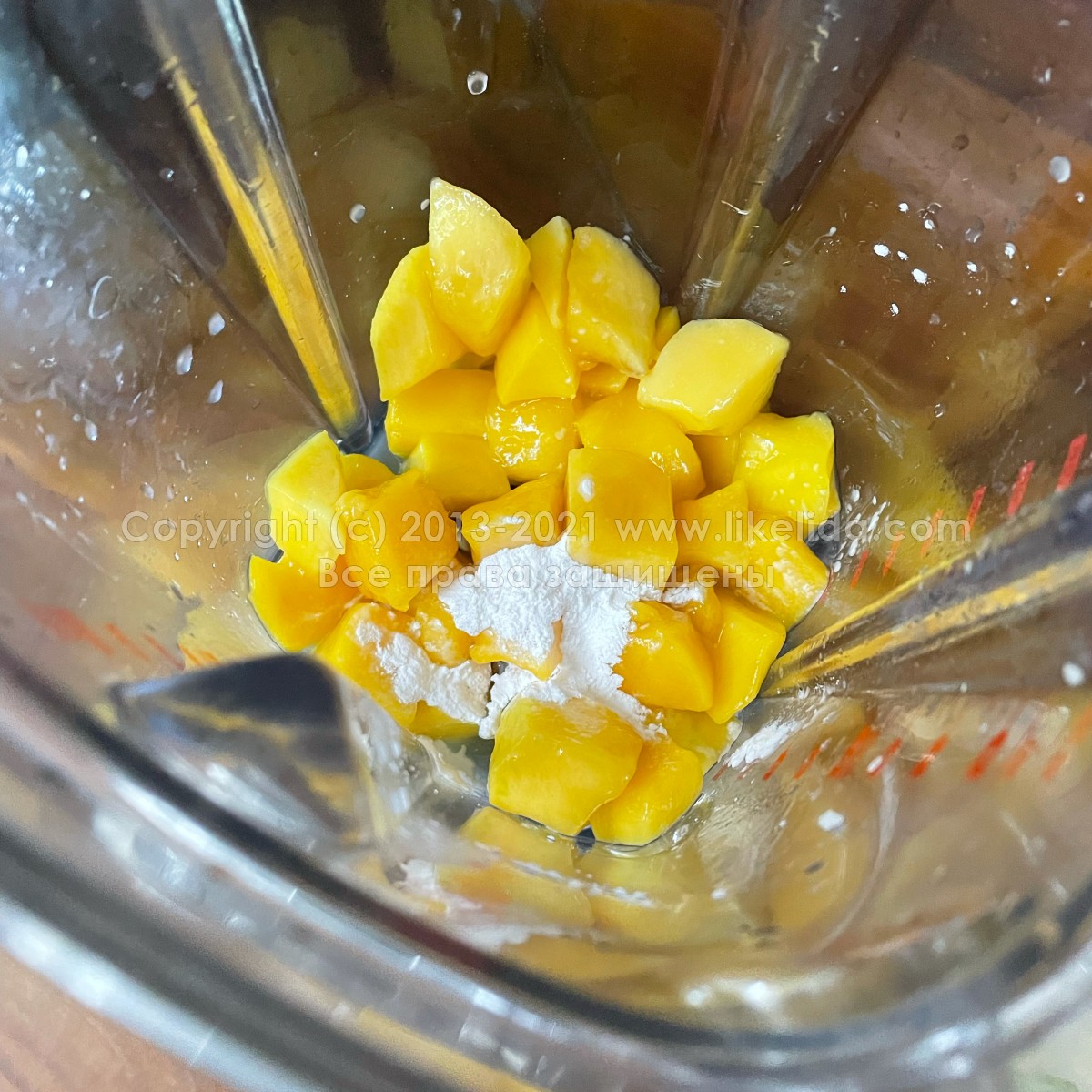 Add starch.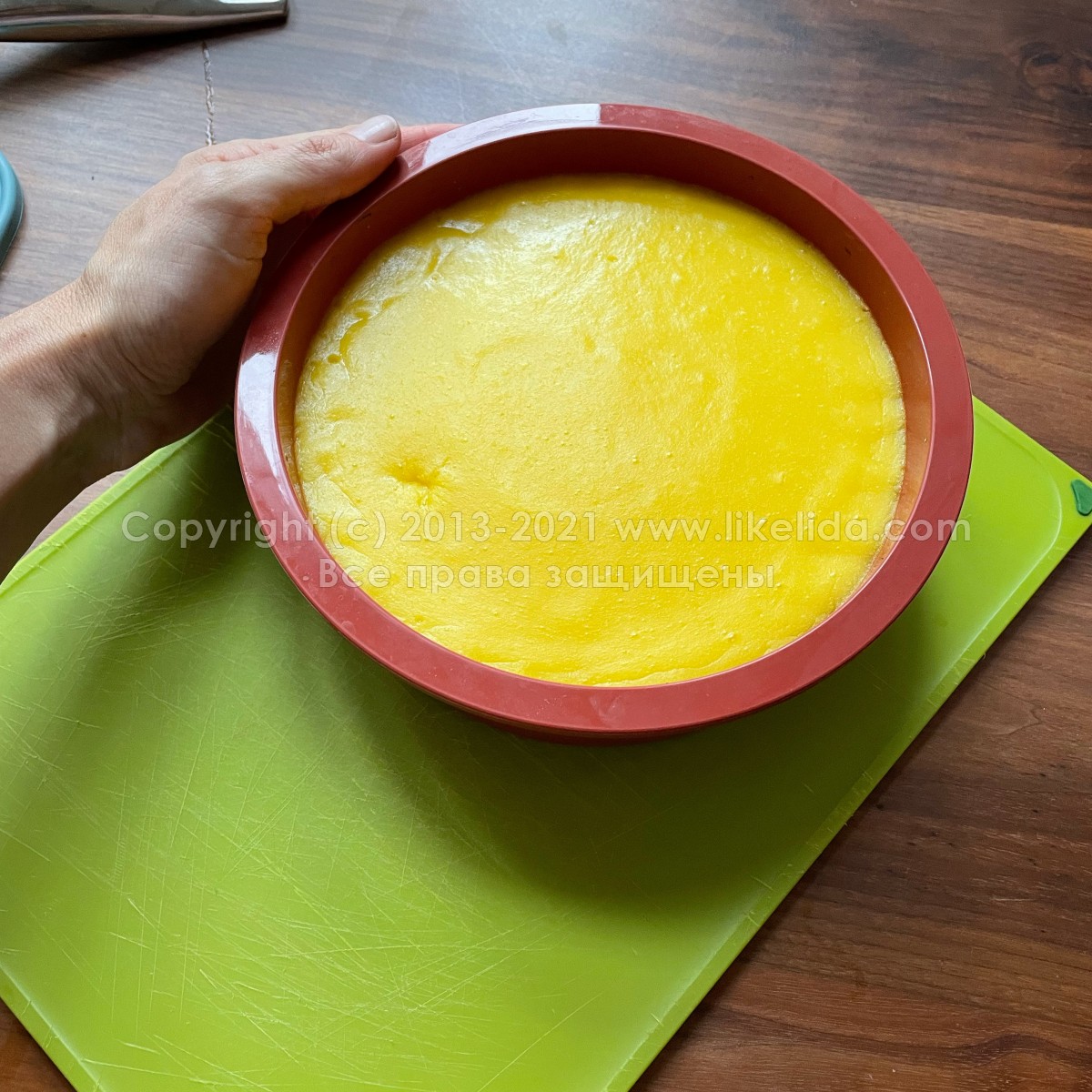 Pour over the cooled cake and return to the oven for another 10 minutes. The top layer must thicken.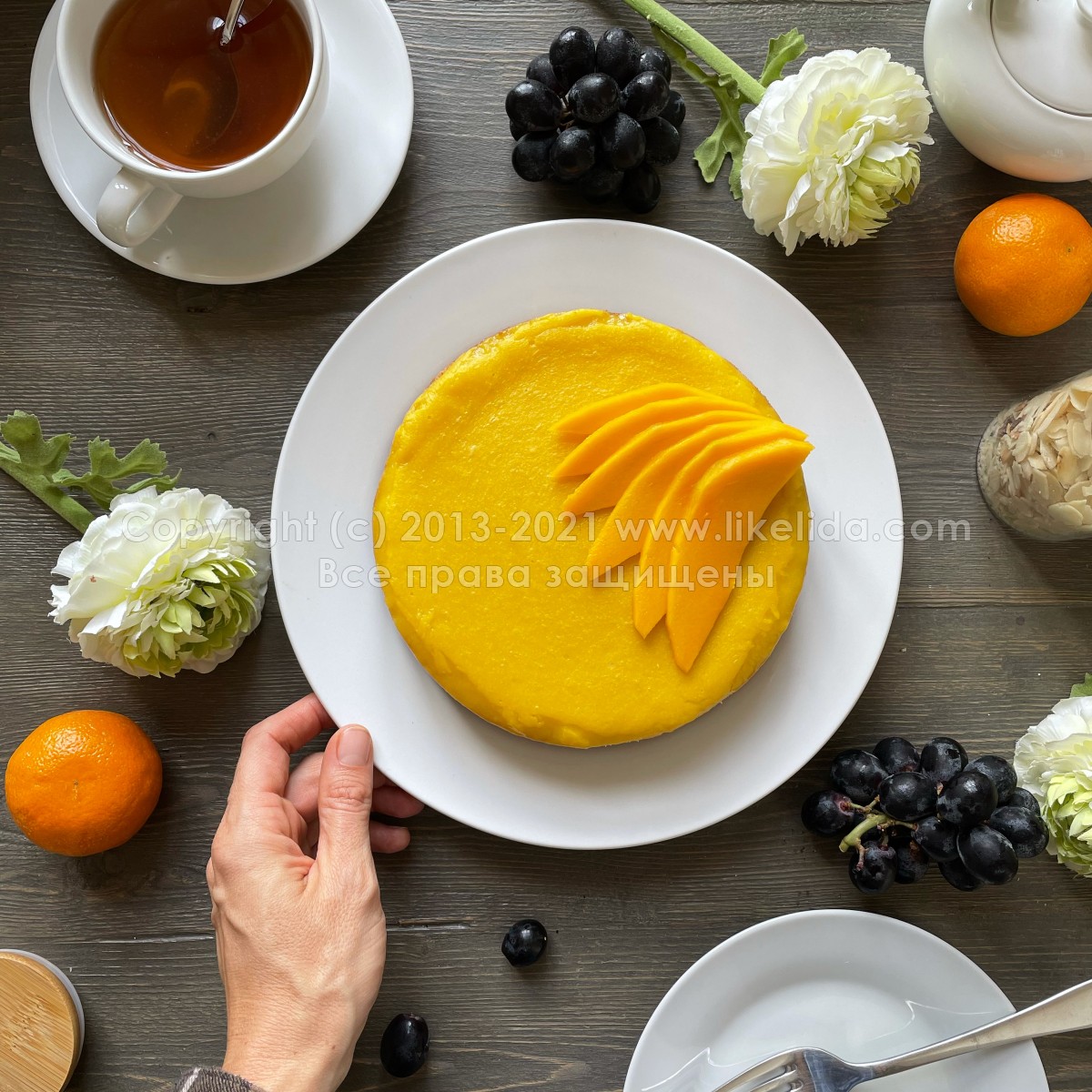 Completely cool down the cake, remove from the silicon pan, decorate with fresh mango and serve.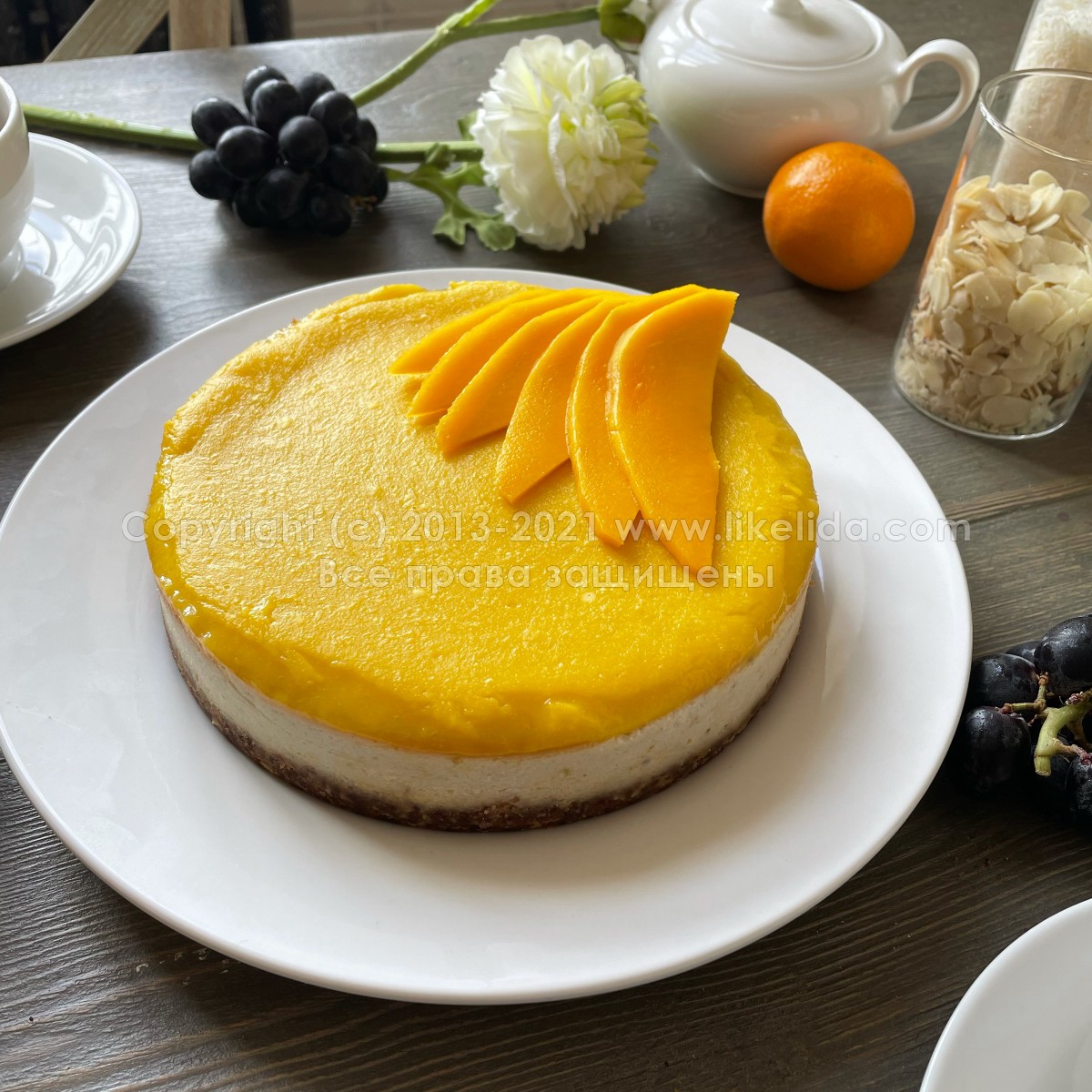 Fantastic cake! Enjoy!