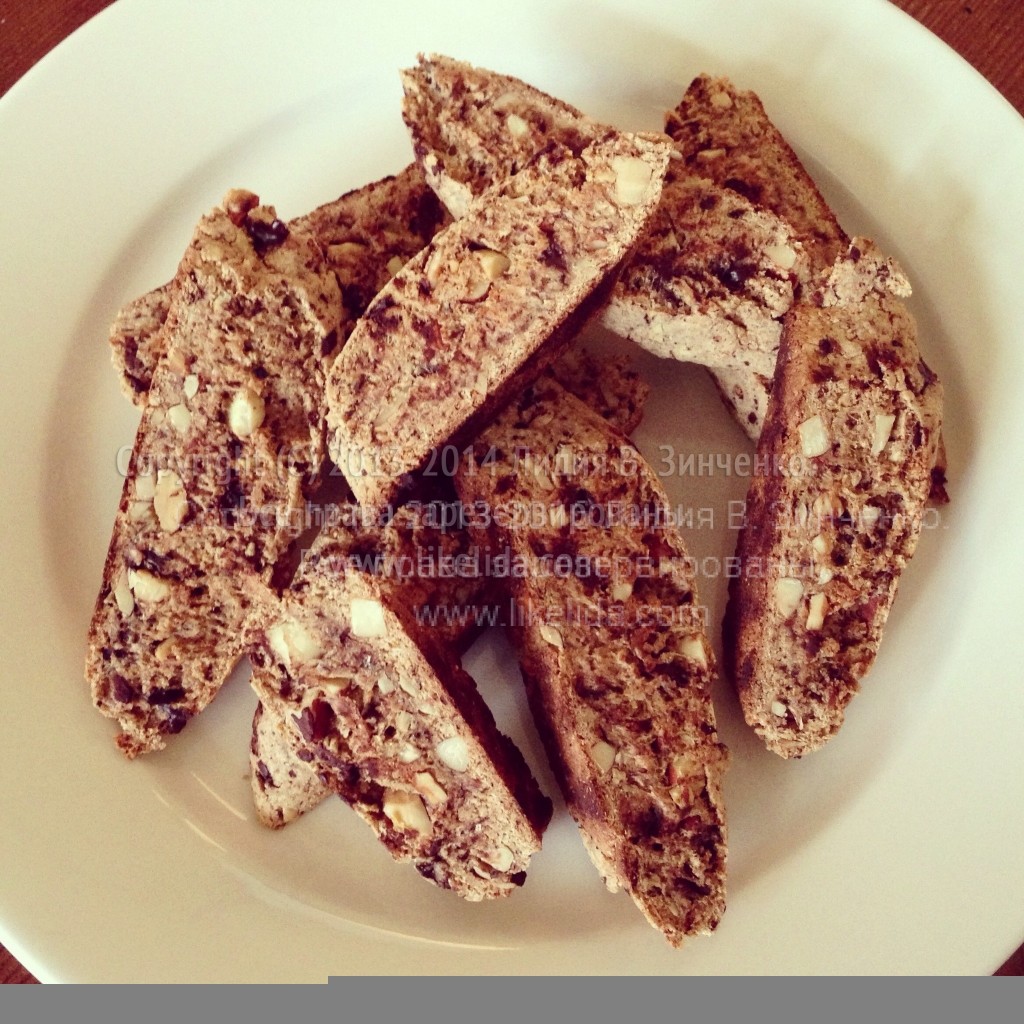 I admit, many things which I did not like before my passion for baking, now have a new face for me. Watching as my mom buys biscotti, I just shrugged my shoulders, and never tried it. Now I stand firmly against 6 legs and hands in the fight for the last cookie! They are so delicious, and the children always want more and more! That's how life changes for the better!
Ready? Set? Let's go cooking!
We will need: (8-9 vegan pieces)
200 g of whole wheat flour
50g of all-purpose flour
2 tbsp. of dried orange peel
1/2 teaspoon of baking soda (I use baking powder)
50ml of agave syrup (or honey)
2 tbsp. of white sugar
80 ml of orange juice
4 tbsp. of almonds
30-40g of dark chocolate
Preheat the oven to 150C / 300F.
Mix the flour, baking soda, and zest. Mix syrup or honey, sugar, and orange juice separately in a plastic cup. Add the flour. Cut chocolate and almonds, but leave small pieces for texture; it will be tastier and more beautiful, believe me!
Combine everything into a dough and form a "log". Bake it for 20 minutes on the baking paper, which I advise you sprinkle with vegetable oil. The log should be browned. Let it cool for 5 minutes and cut (desired by size) into biscotti. Put the biscotti on the tray wide side down and bake for another 10 minutes. The cookies should dry up. Remember that it will harden later, outside the oven.
Done!
Bon appetit!