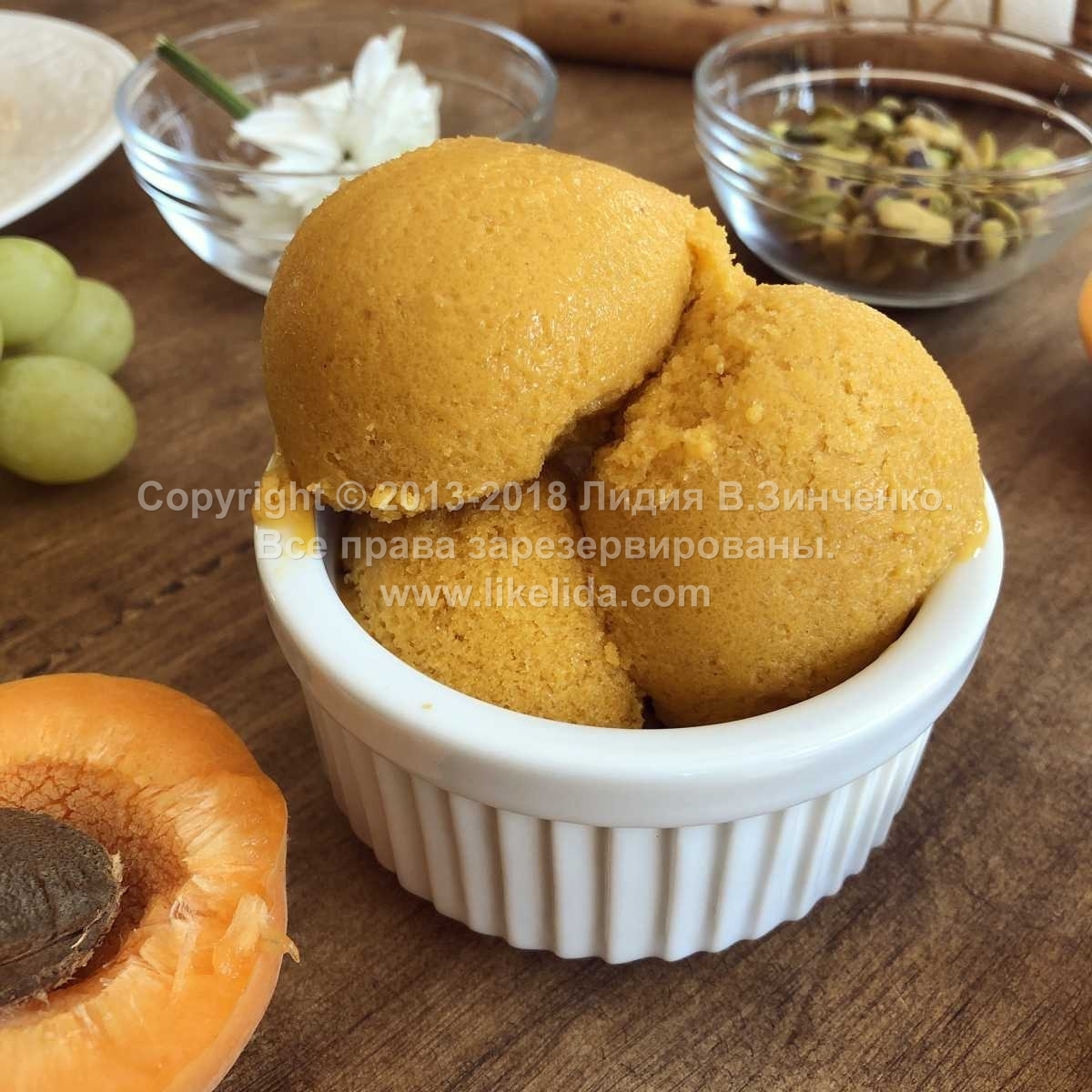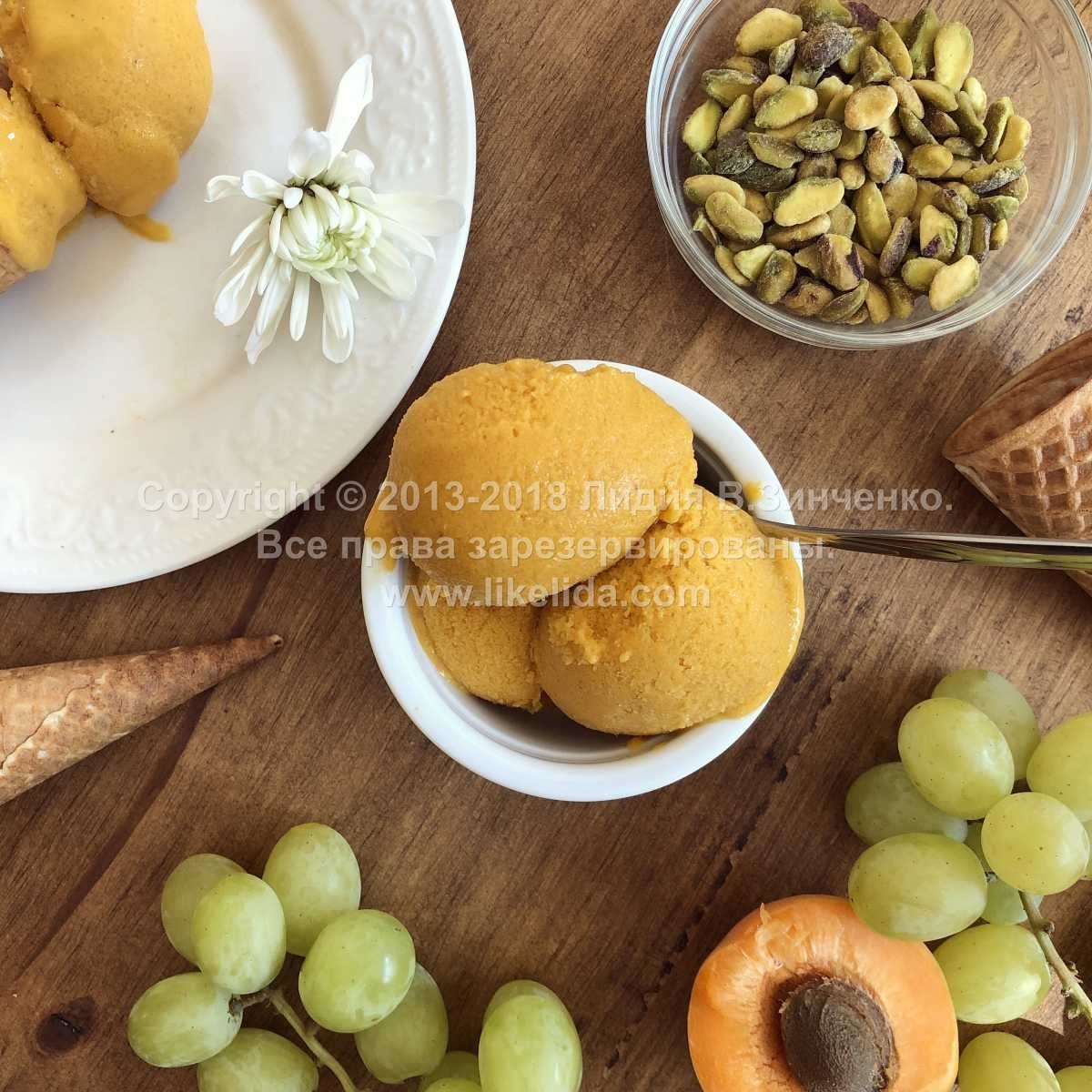 After I published my wonderful zucchini pancakes recipe, I received a lot of thanks.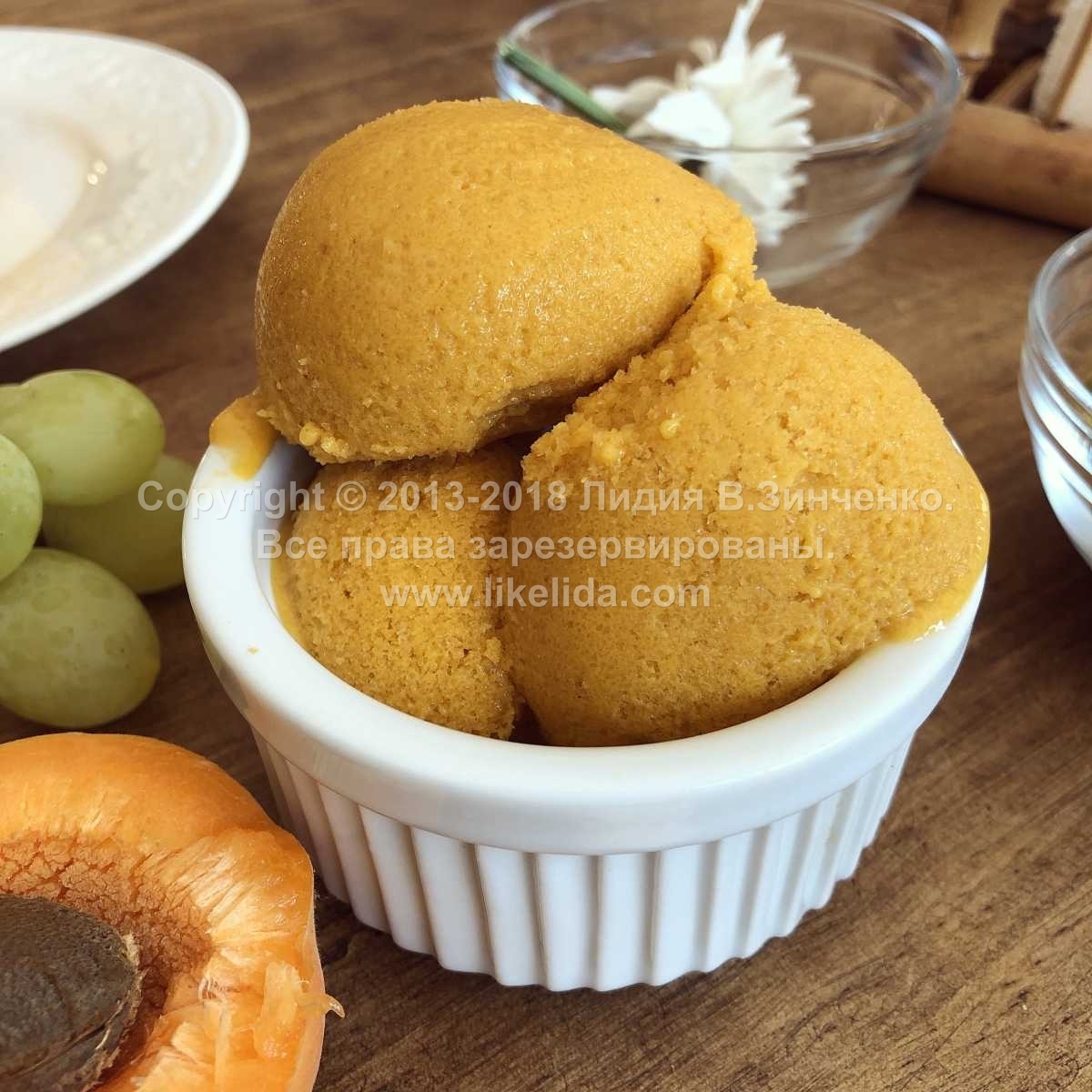 "Right on time, it's the season for these vegetables," you guys said. "Everything is good in its season," they say. In addition to the gratitude I recieved, there was also a little heartbreak.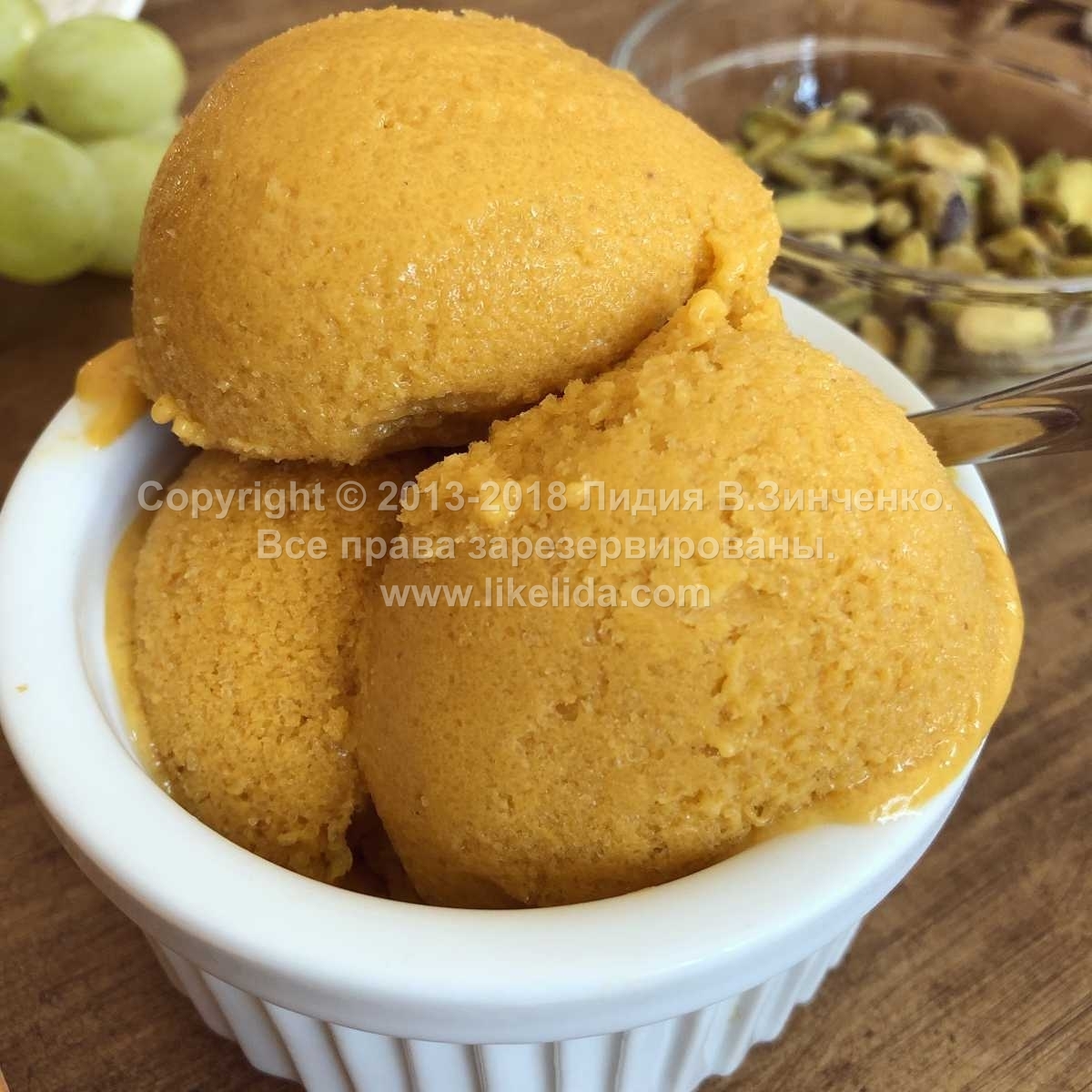 One of my subscribers on Instagram (@like.lida) wrote to me that her apricots were rotting before she could use them.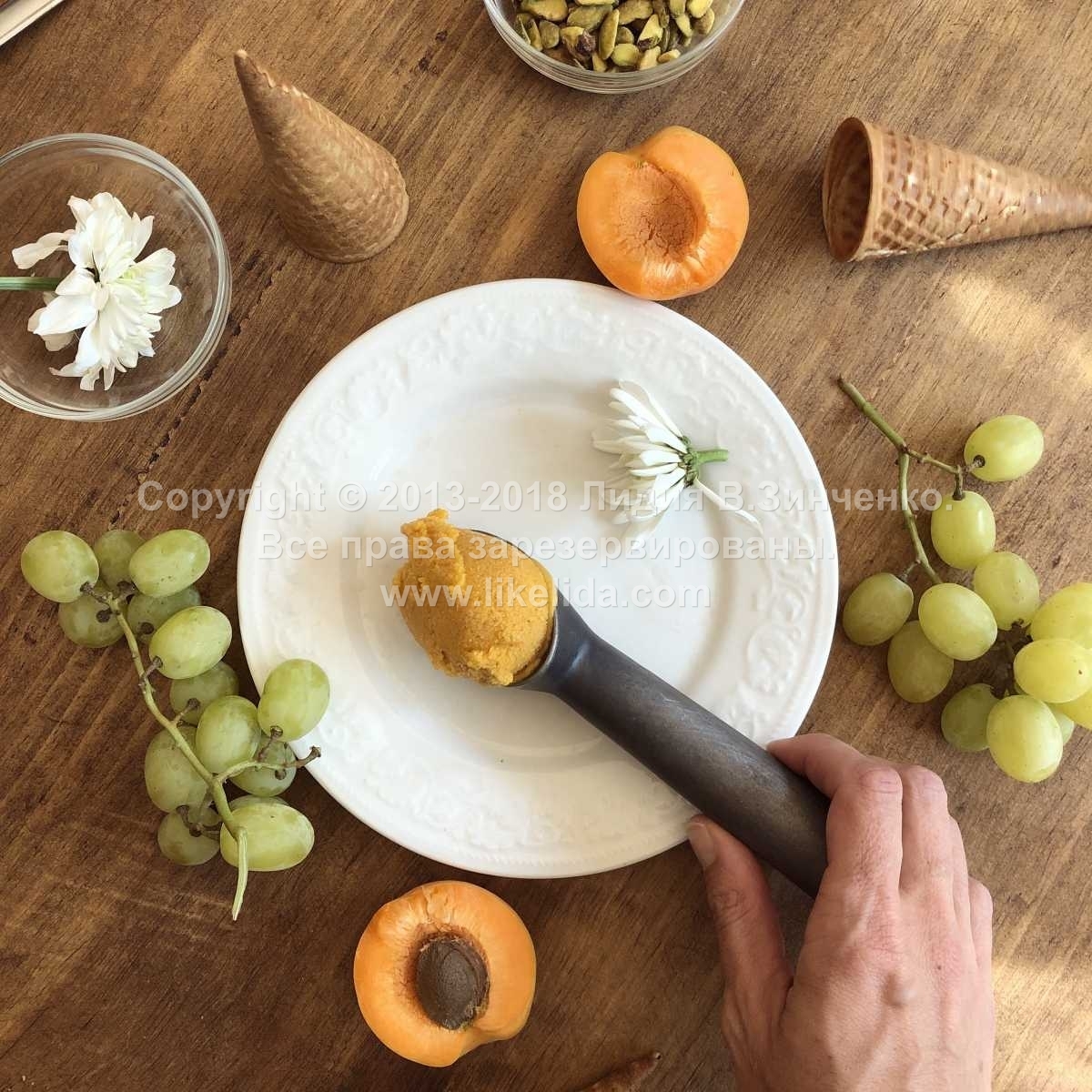 And not just one or two apricots, literally buckets of them! "How convenient," I thought. I must urgently help.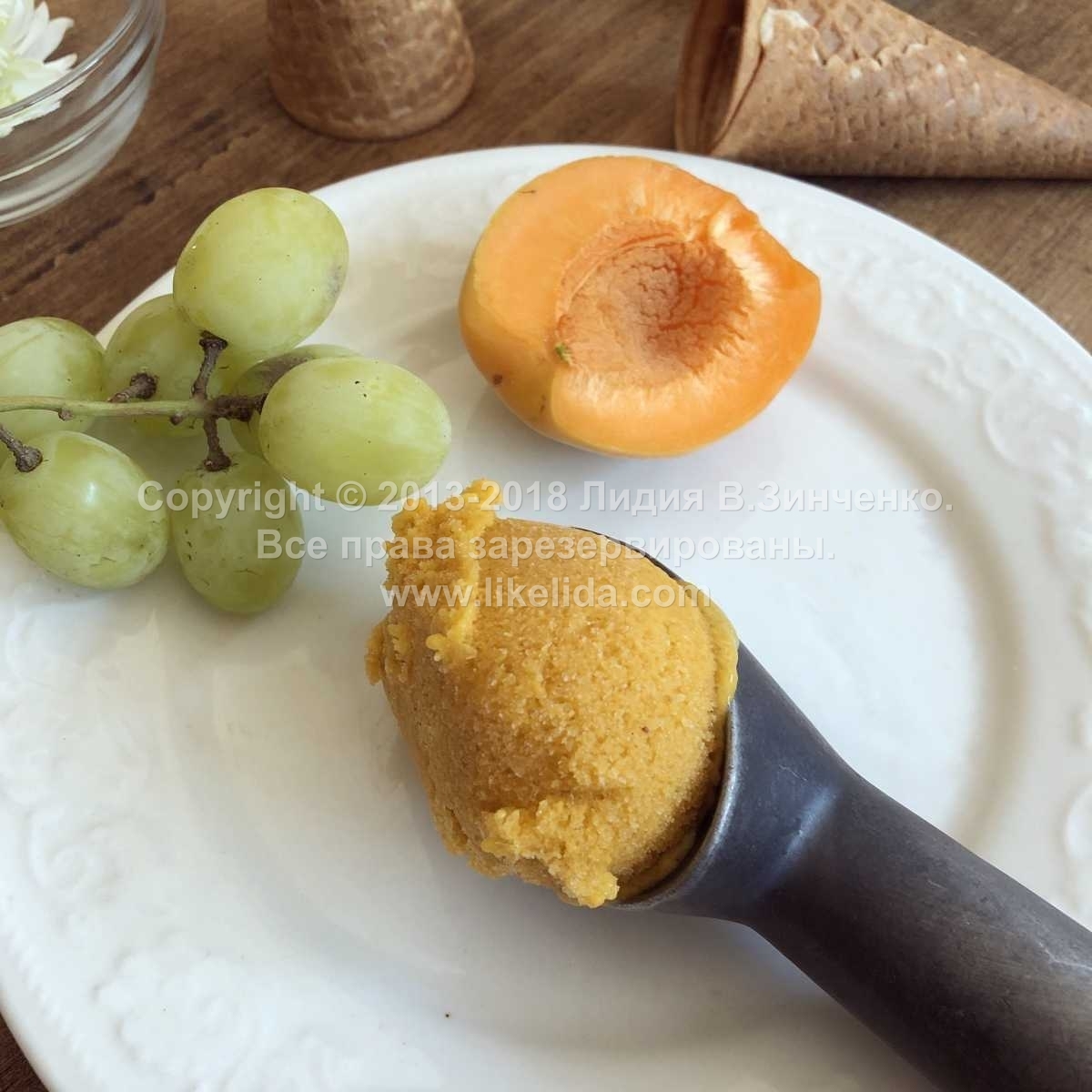 Alas, in our California regions the apricot season has already passed, so I had to search to find these wonderful fruits.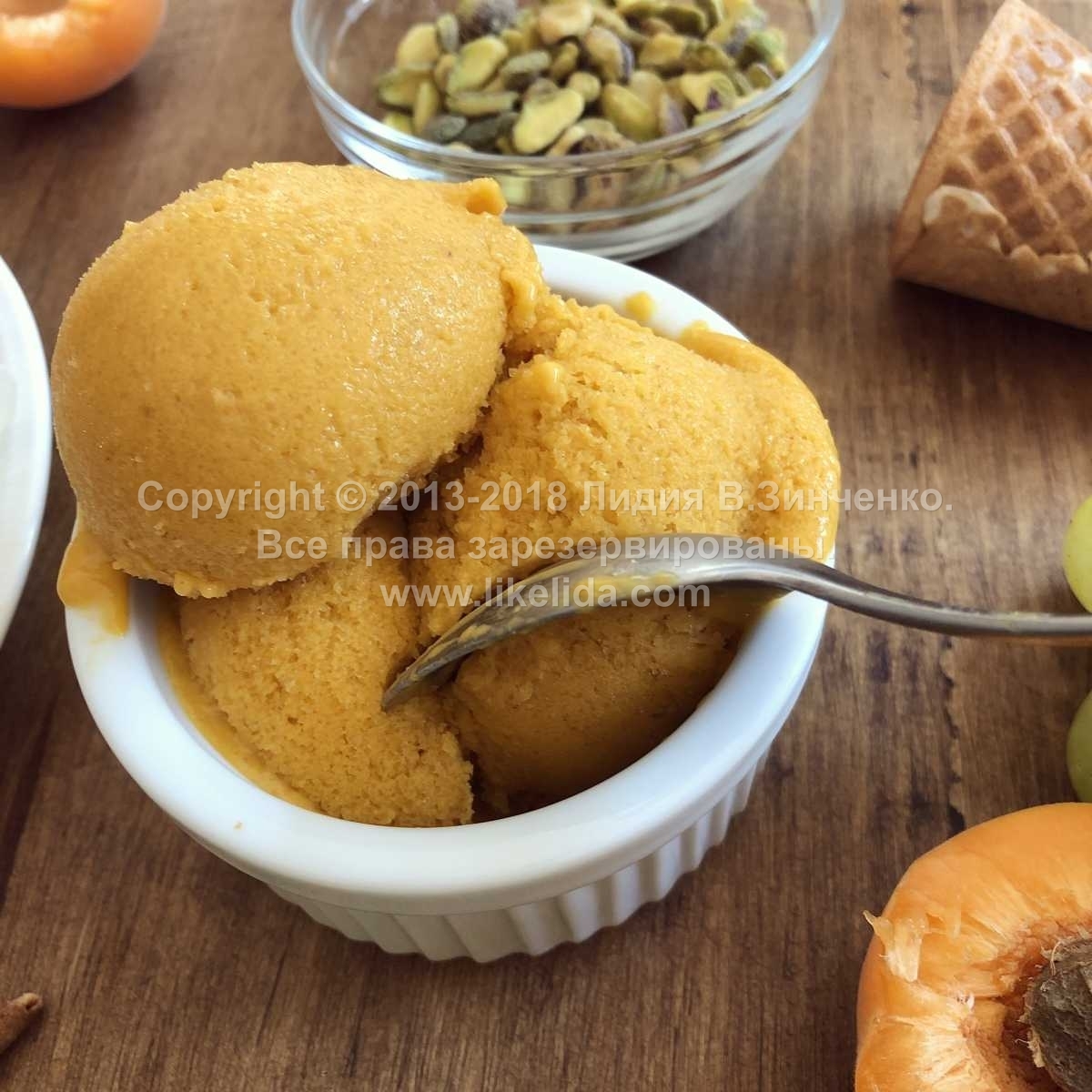 And I found them! Today, we are "saving" buckets of apricots and preparing an apricot ice cream. Incredibly soft, very fragrant, low in fat – just what you need in the summer.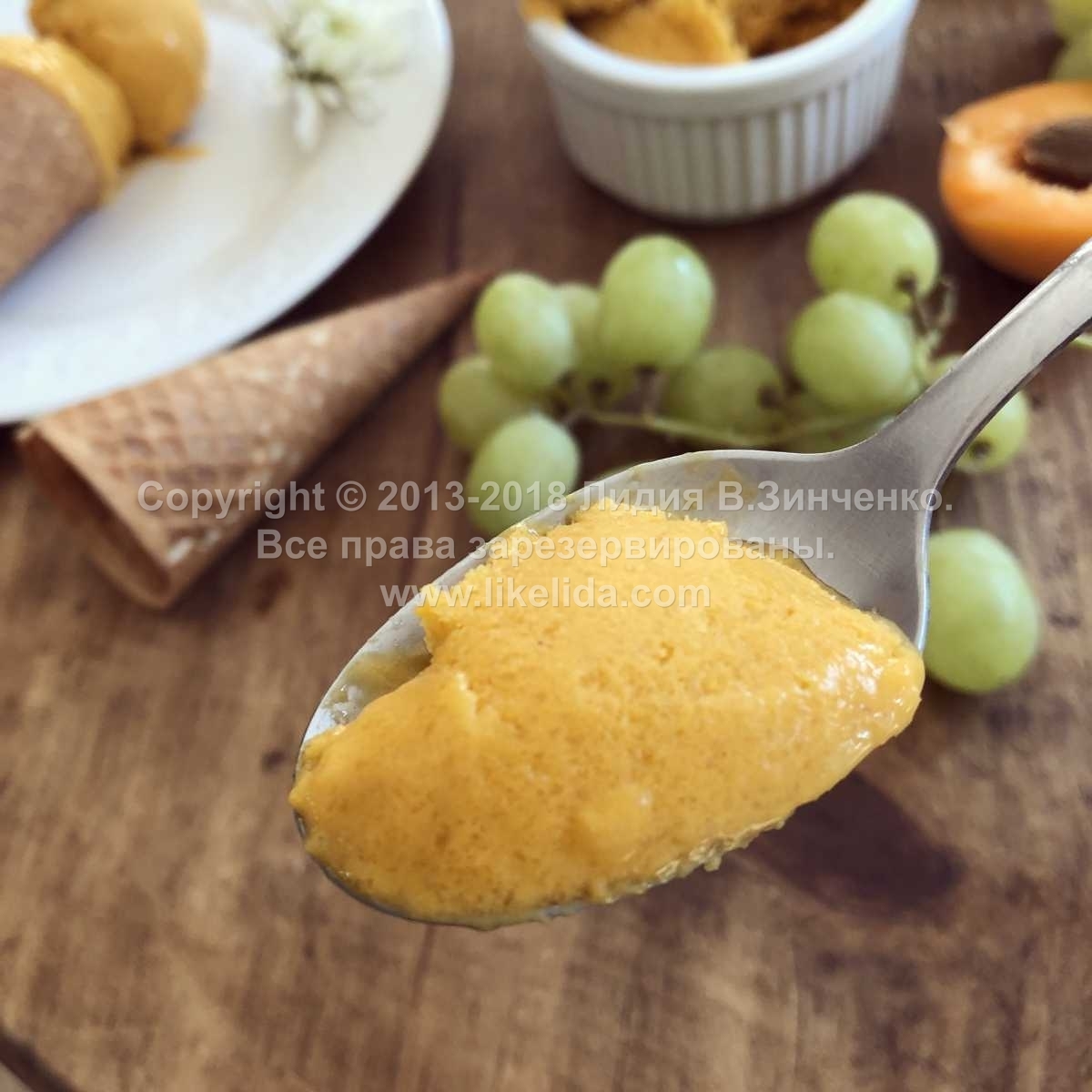 Coupled with the apricots, are pistachios and the wonderful spice cardamom, which perfectly complements the delicate taste of the fruit and blends perfectly with the aroma of pistachios.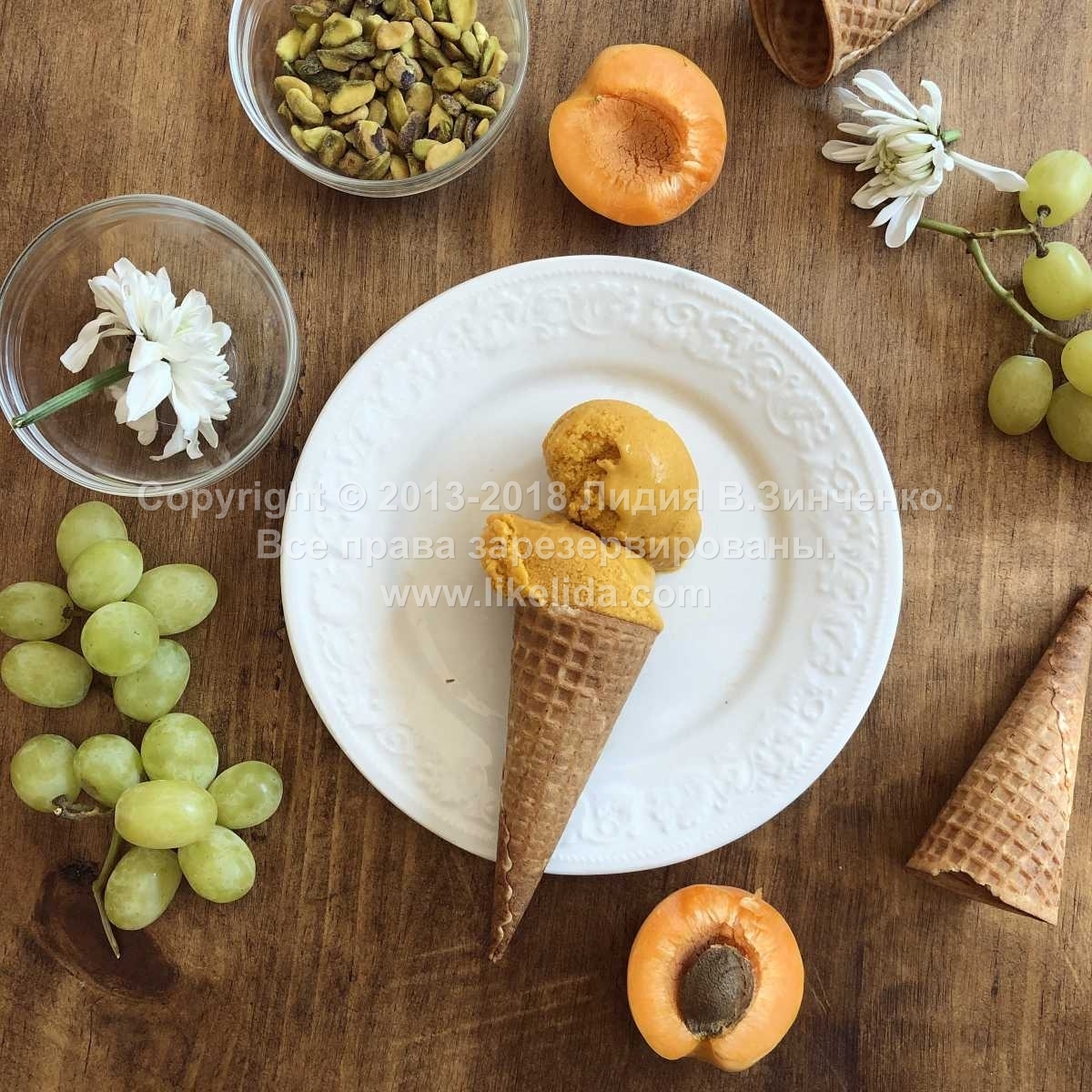 I have no doubt that you will like it! This ice cream is easily stored in the freezer and will add a wonderful lightness to your summer menu.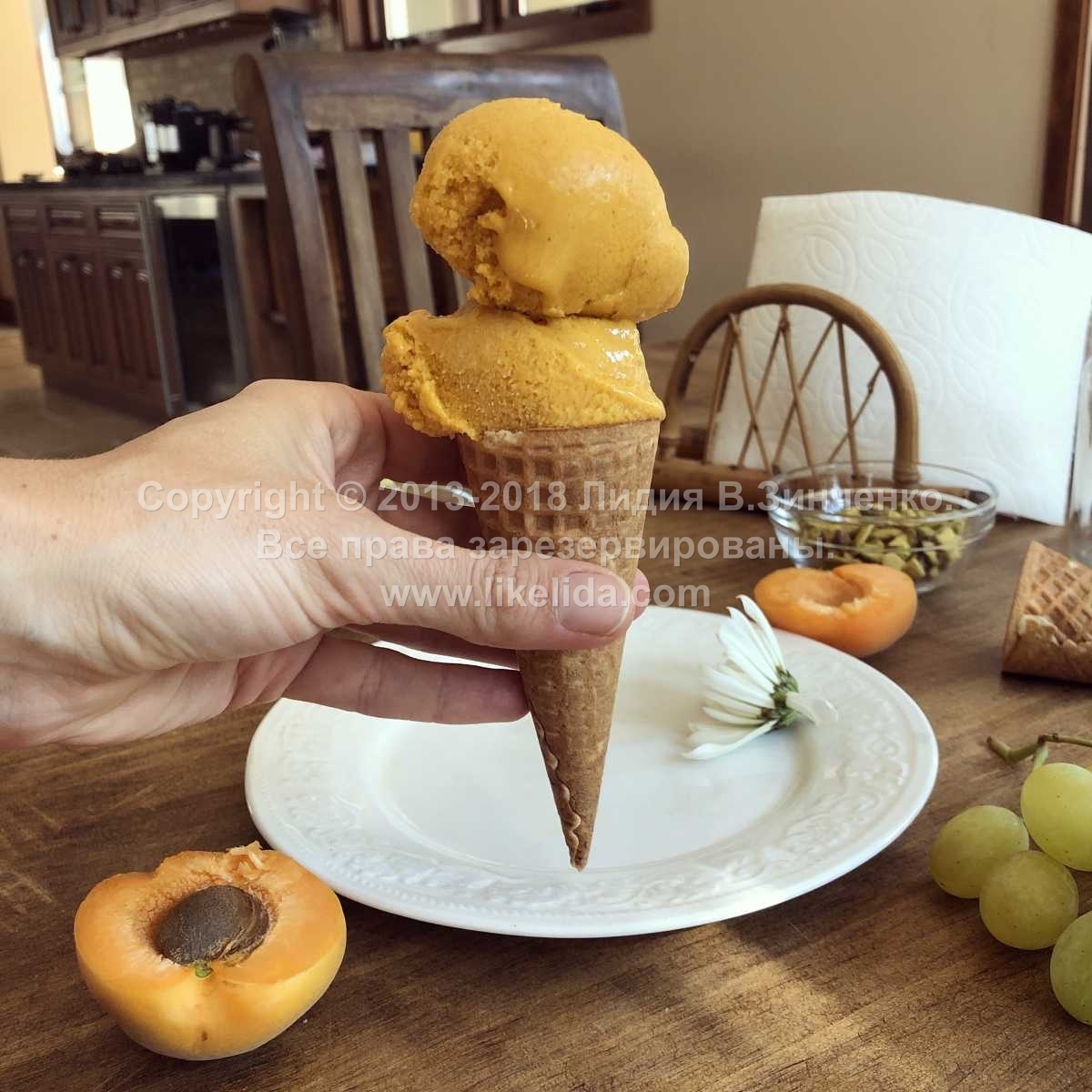 Let's save the apricots! Ready? Set? Let's go cooking!
We will need:
6 very large fresh apricots
5 tbsp. of maple syrup (or agave syrup) + a bit to decorate
3/4 cup (1 cup – 250 ml) of coconut milk
3 tbsp. of pistachios
1 teaspoon of vanilla extract
1/4 tsp. of ground cardamom
1/4 tbsp. of thickener (I use guar gum but you can use your favorite)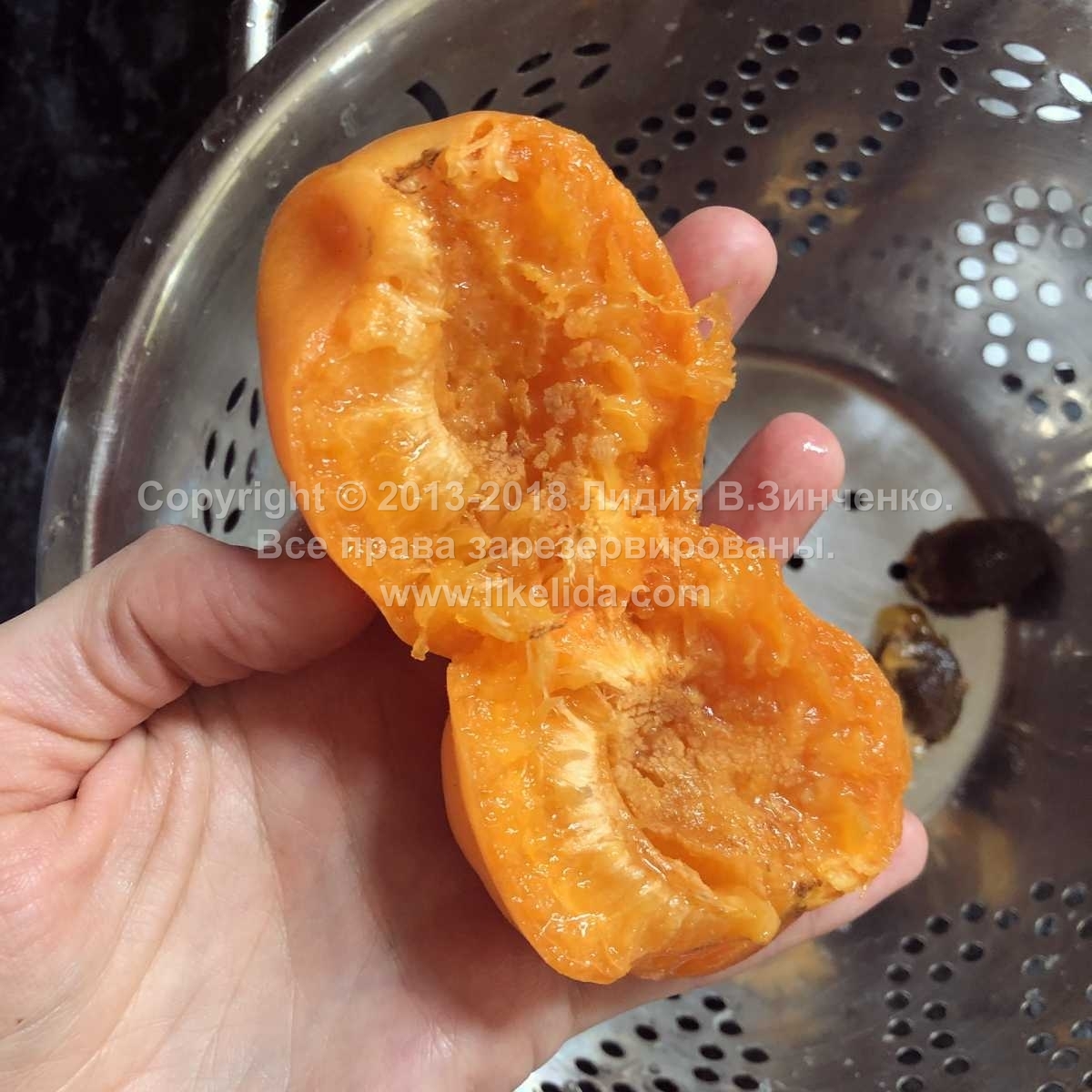 The apricots should be large. If yours are small, I recommend doubling the amount of fruit.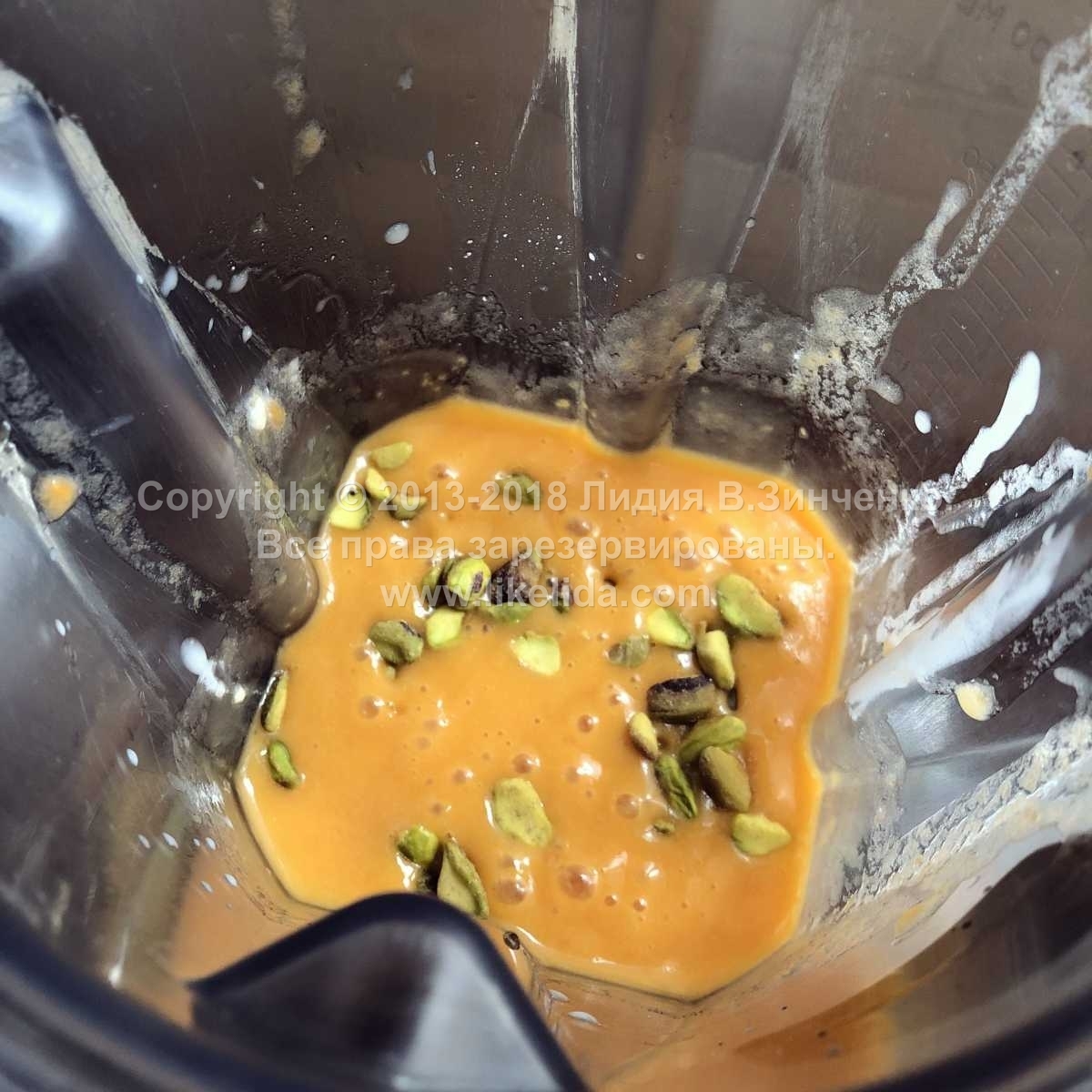 Put all the ingredients in the blender and blend to a uniform consistency.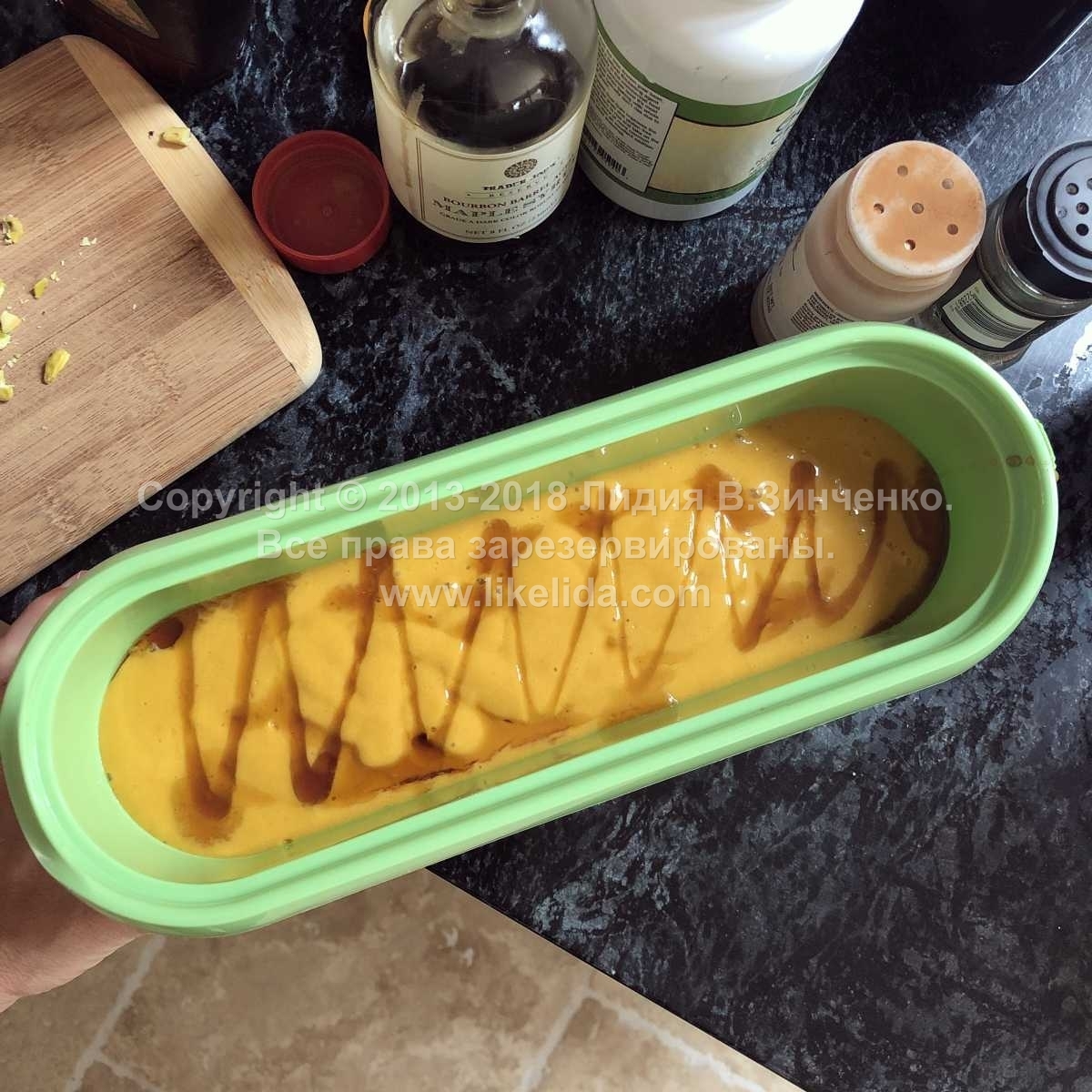 Place the mix in a container and put it into the freezer until it freezes. To avoid the formation of crystals, (because we do not use a machine for making ice cream, but rather do everything at home) I recommend taking out the ice cream after a few hours and blending it again.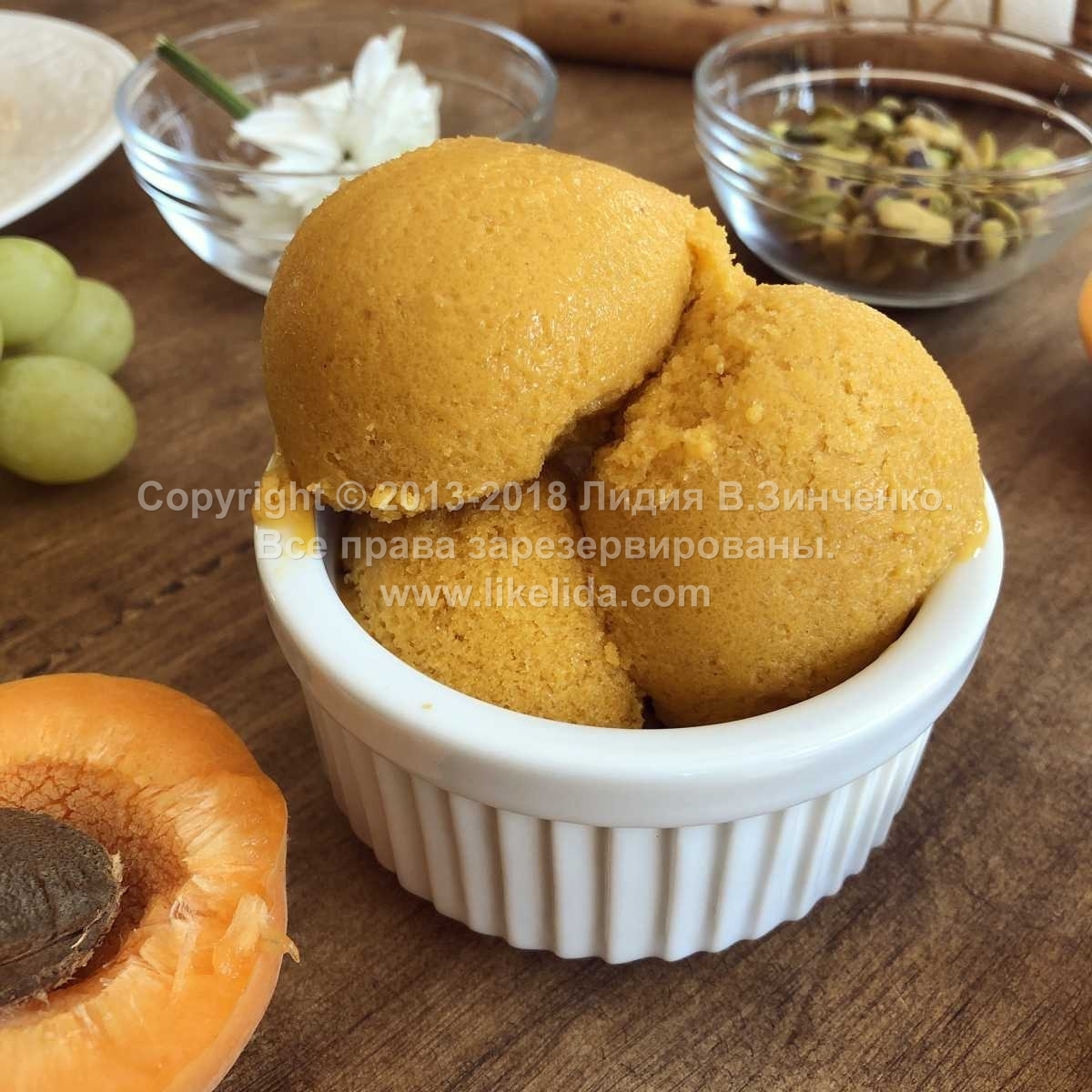 By repeating the blending you will get a much smoother ice cream. Done! You can immediately serve or again put in the freezer. If your apricots are a little tart, I recommend adding a little more syrup.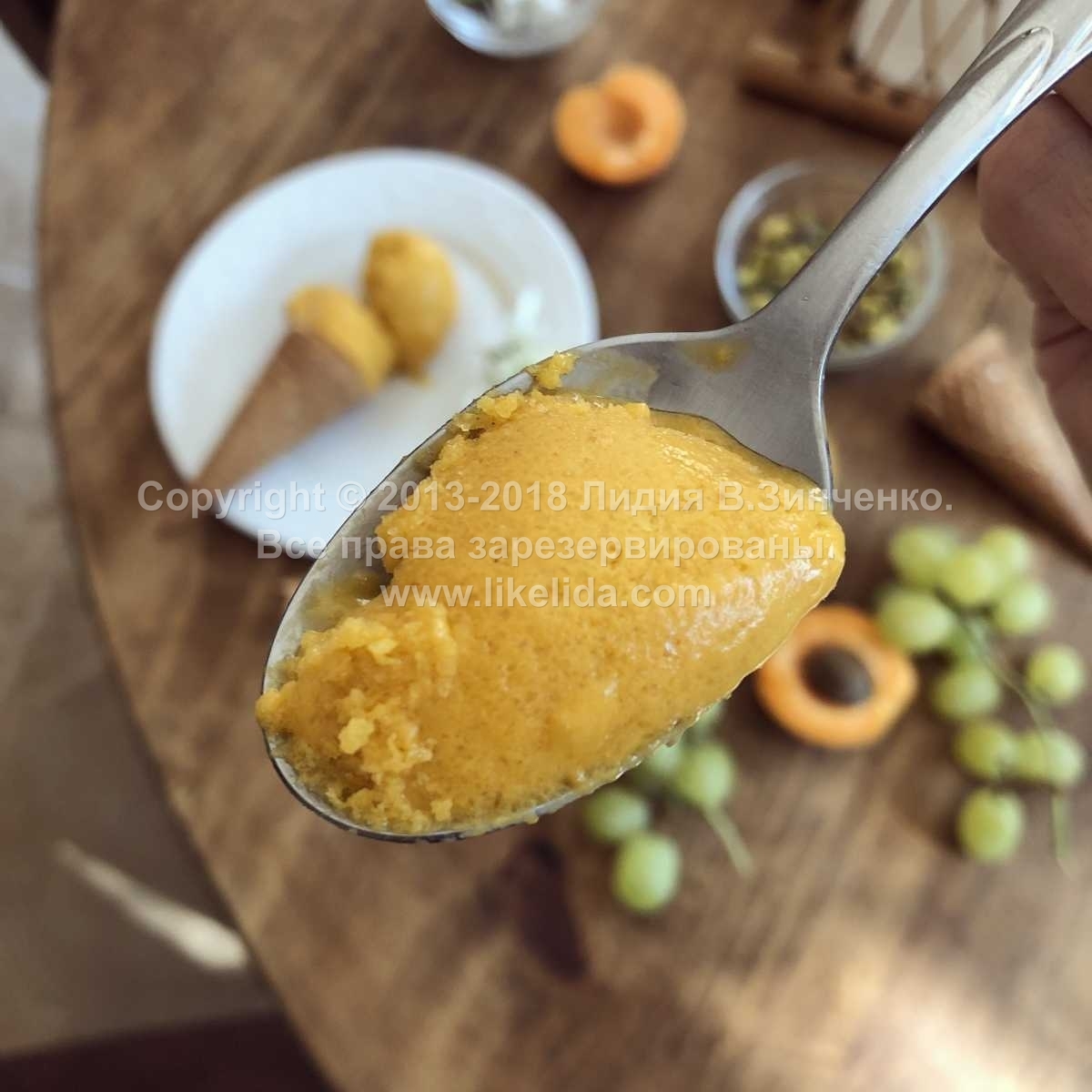 Bon appetit!