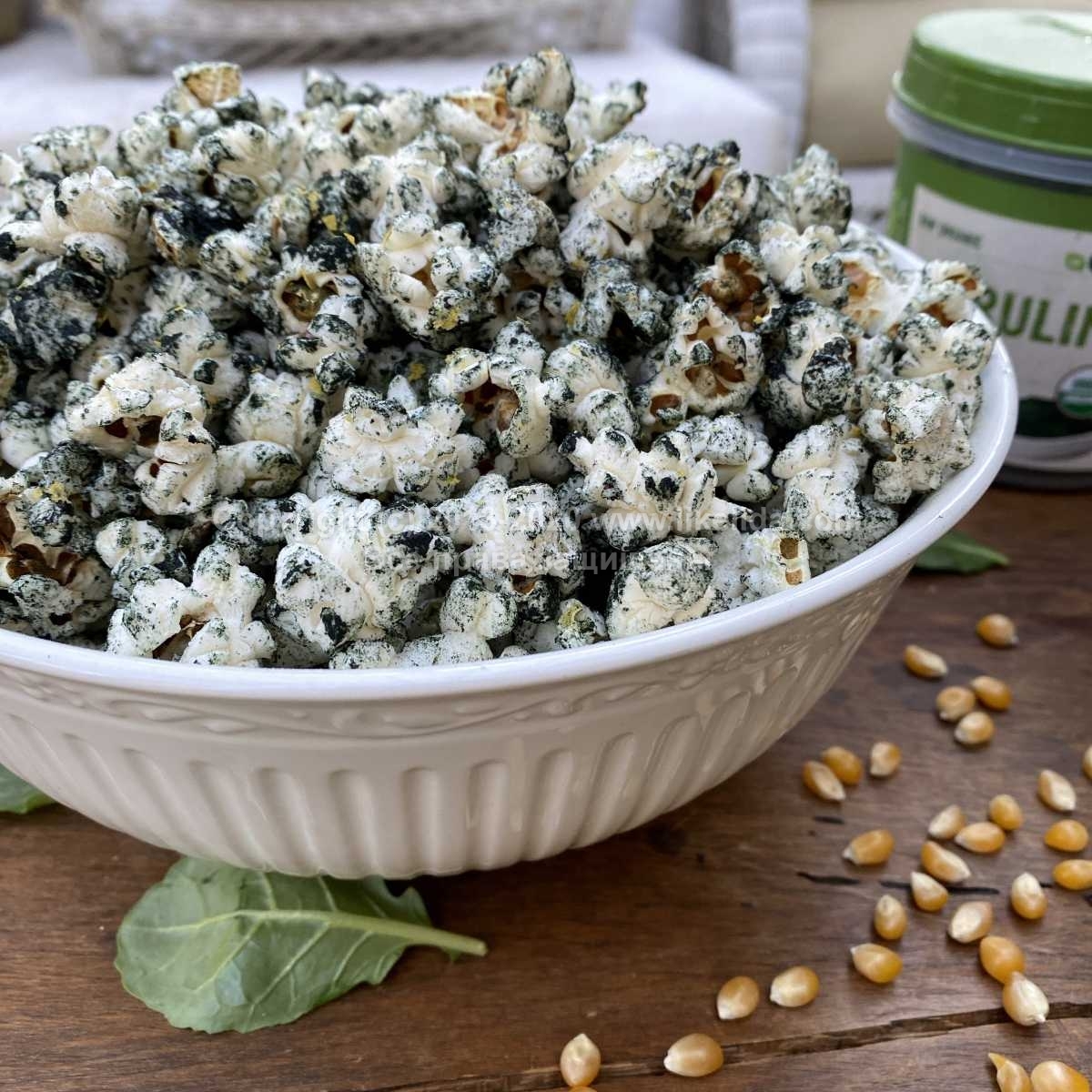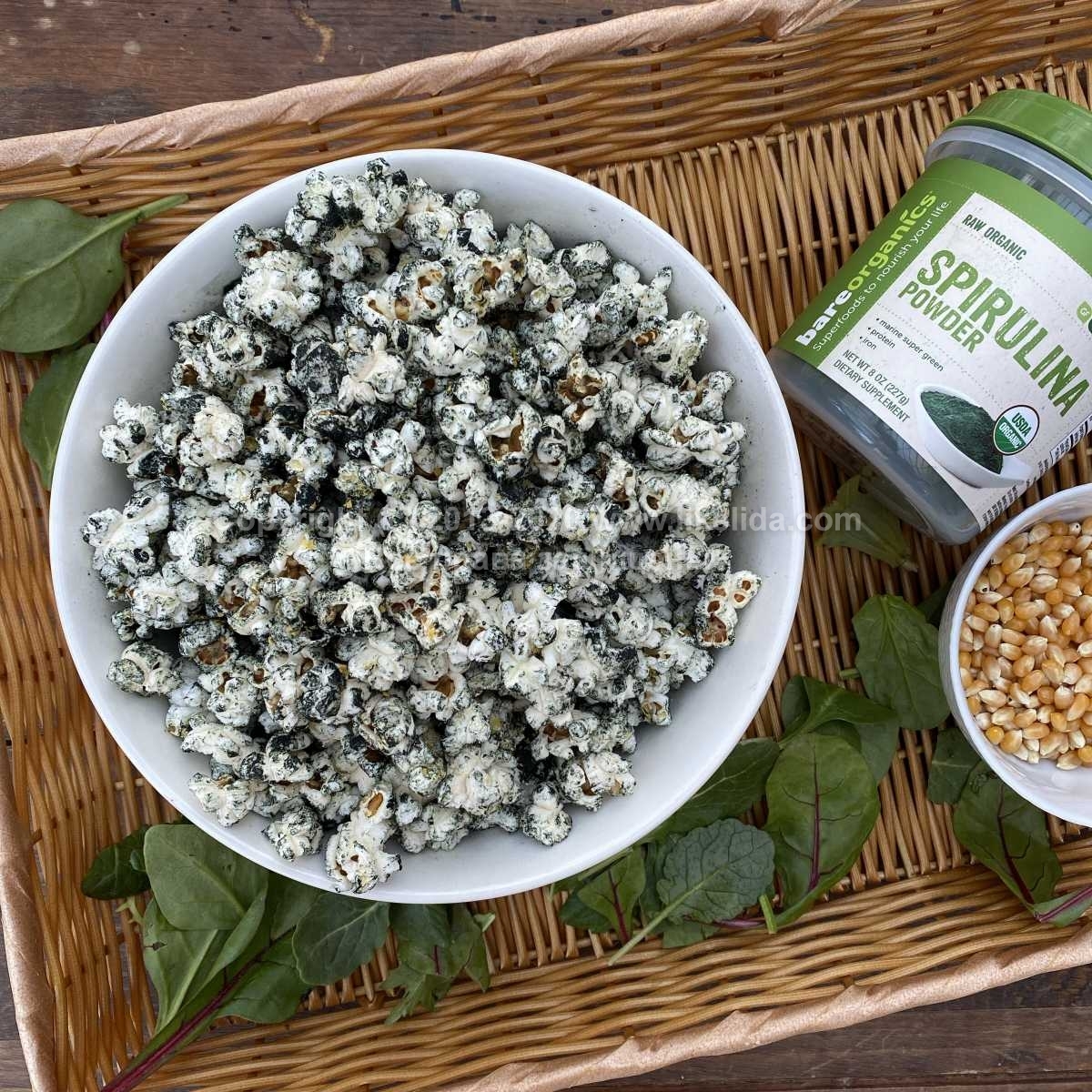 Today we are making the healthiest and the funniest popcorn in the world.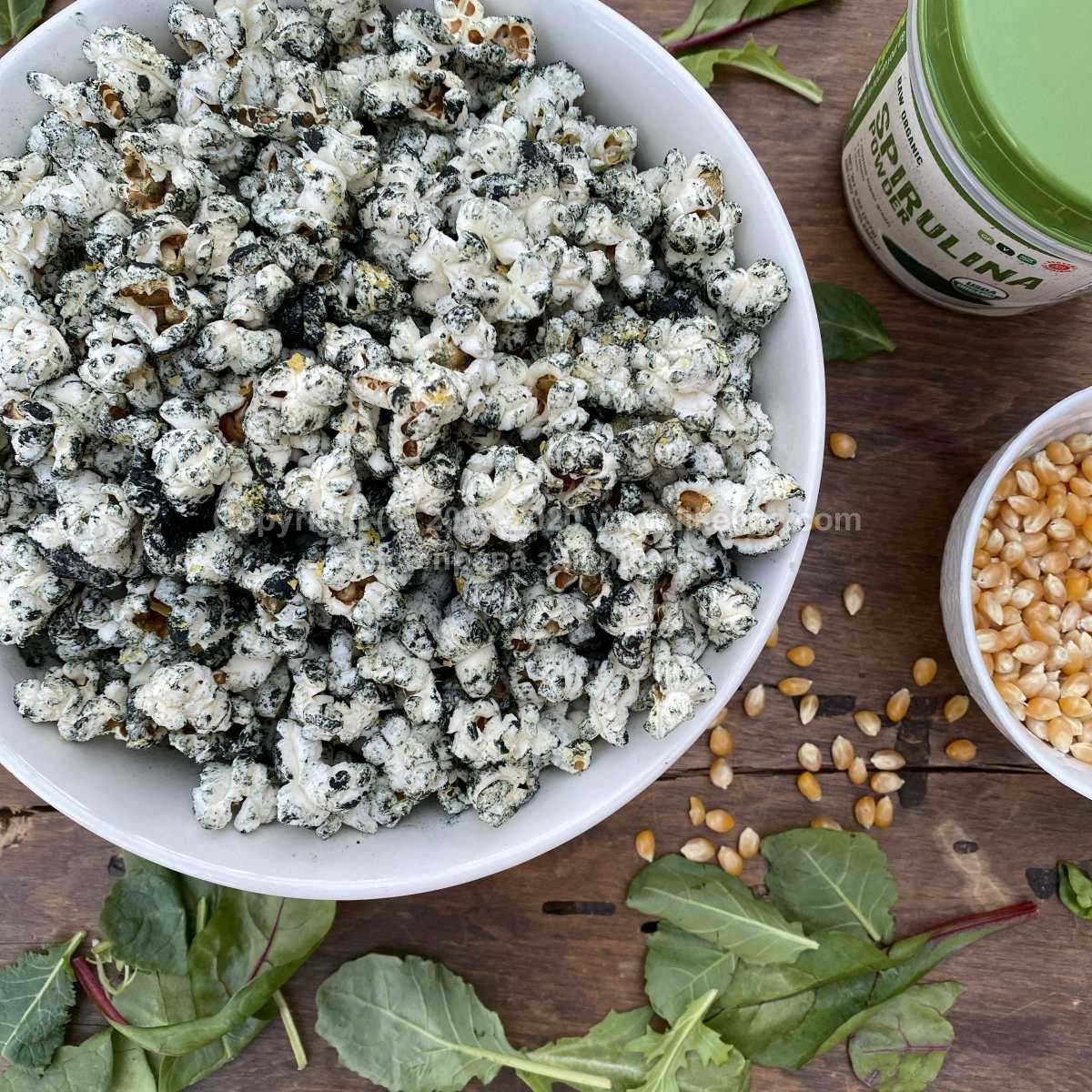 It's not just tasty, it's also super fun!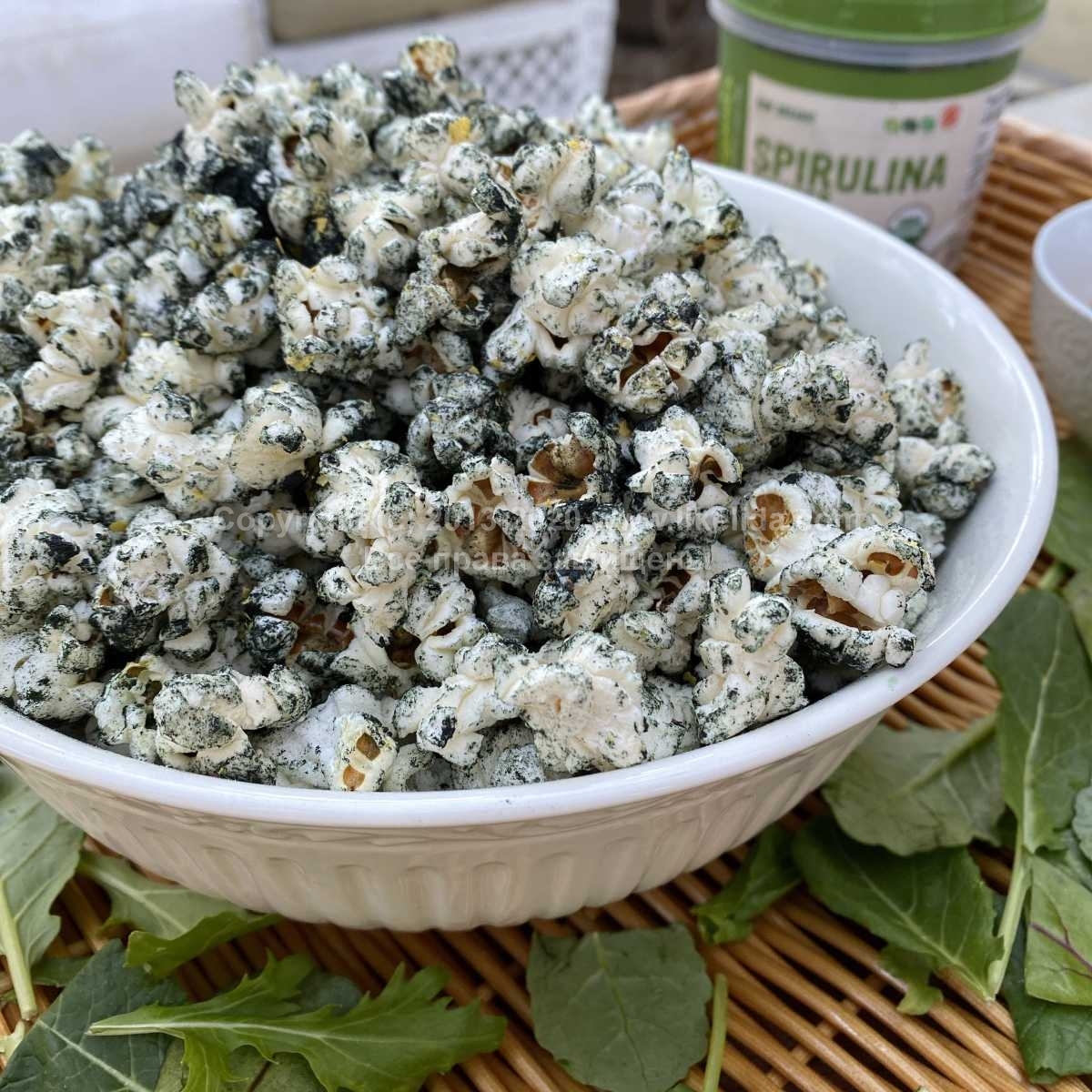 And since Saint Patric's Day is around the corner, it's green… and you will turn quite green as well after eating this popcorn. Seriously!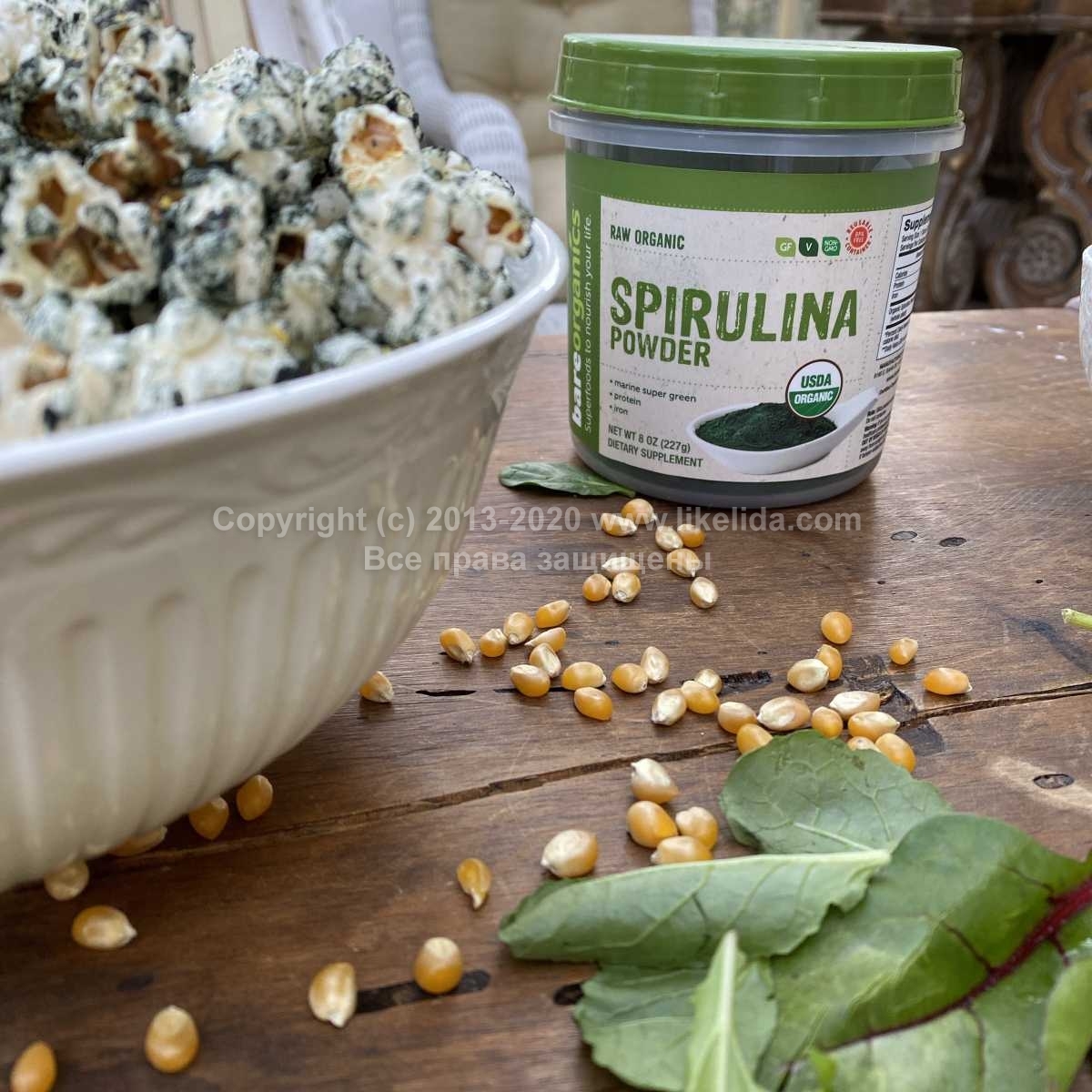 Sounds like fun, right?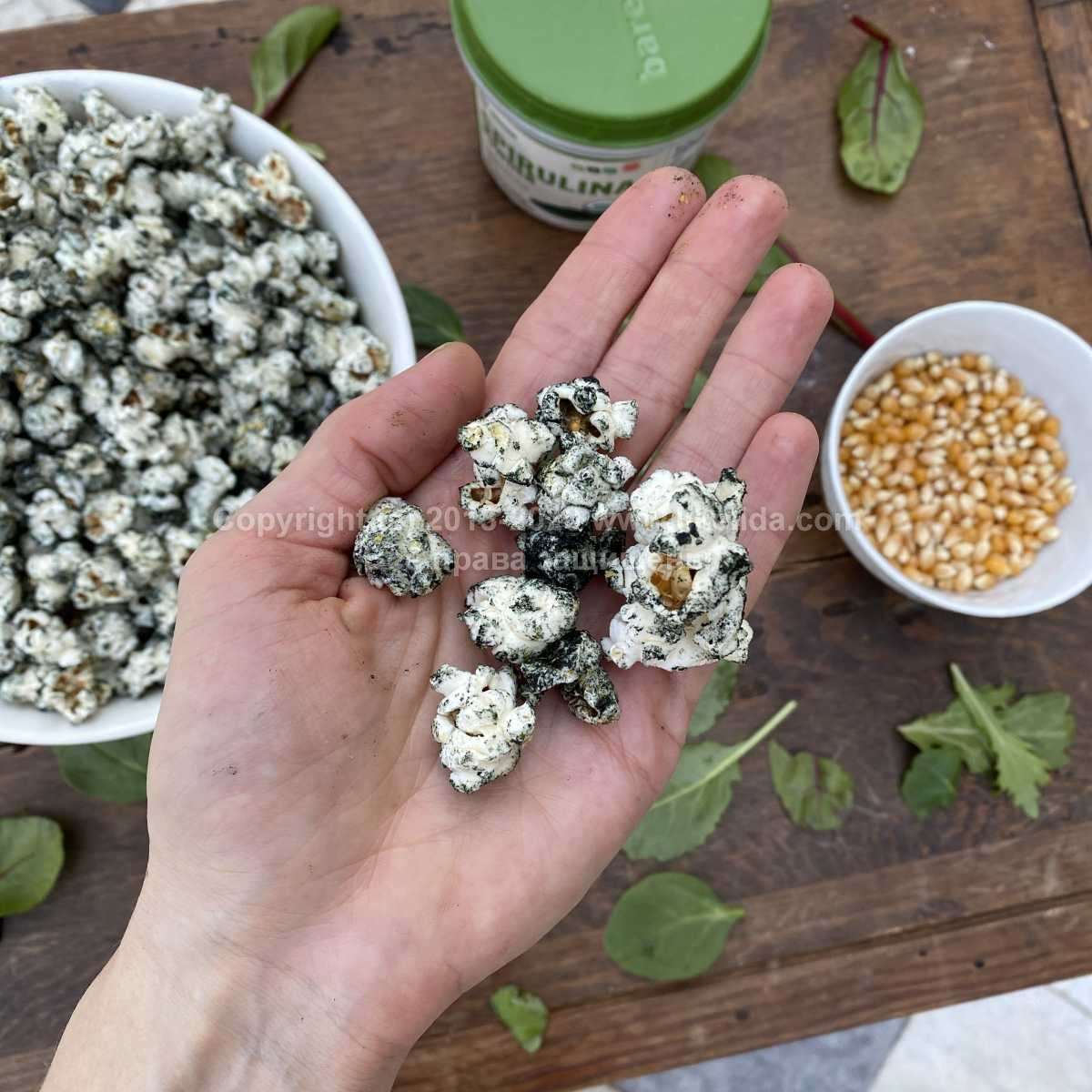 Yes, you heard me! Have you ever tried green popcorn? I bet the answer will be "no". So, today is the day!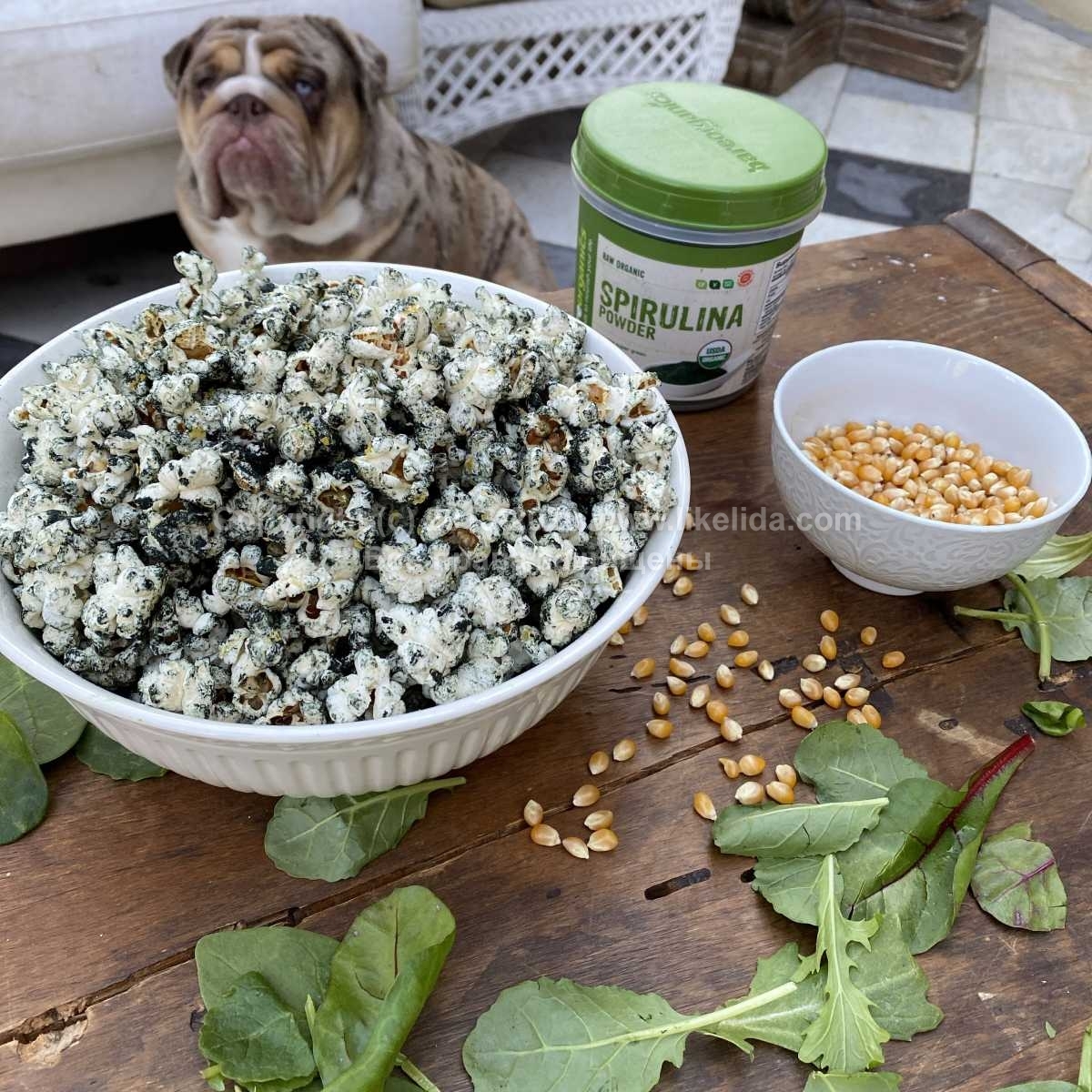 But what makes it so green? Actually, the Spirulina powder. Its benefits are endless, including:
– lowering blood pressure
– boosting immune system
– fighting bad cholesterol
– protecting from anemia etc.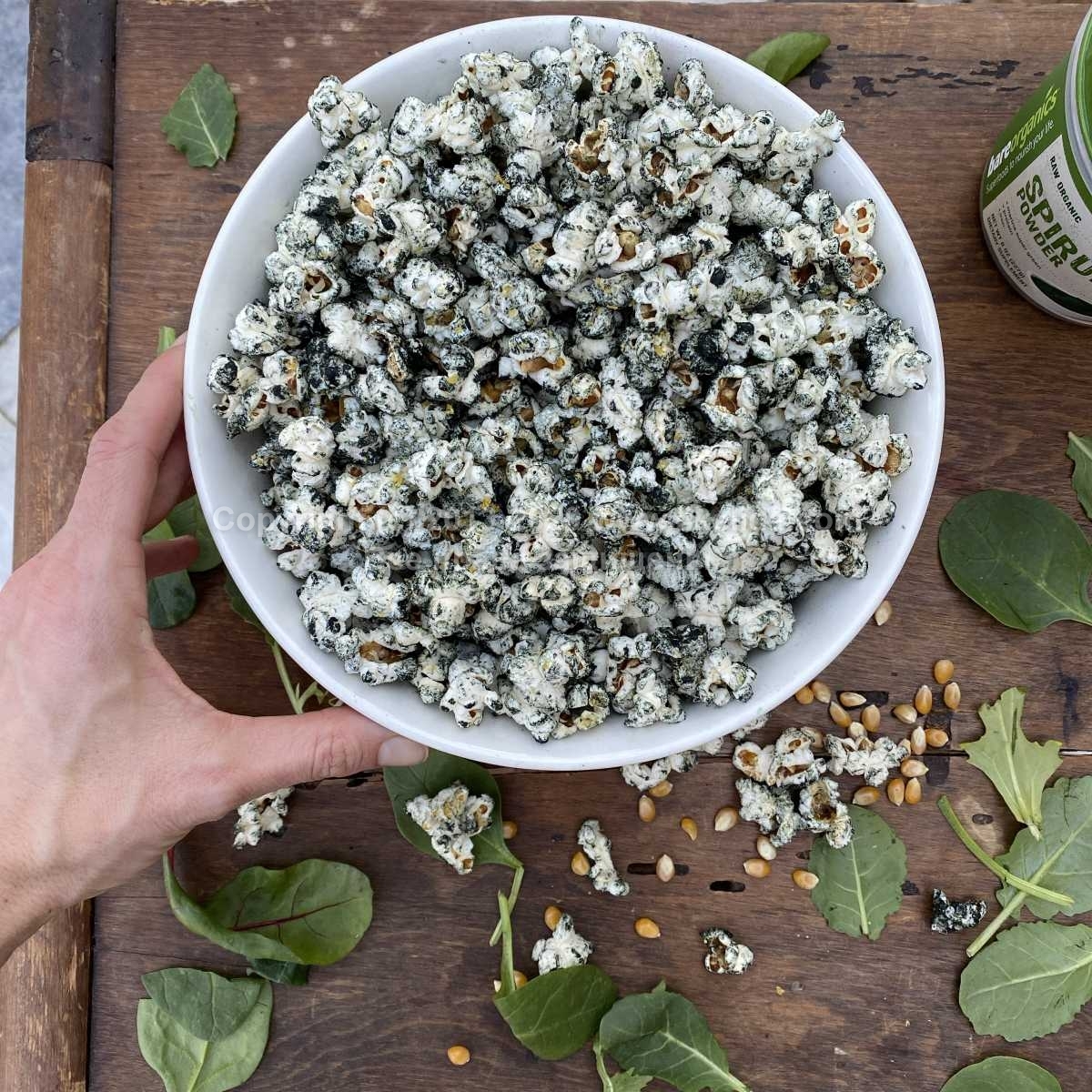 You just add some wonderful powder on top of the popcorn, toss it well and here we go! Ready? Let's try it! Let's go cooking!
We will need:
Organic popcorn
Spirulna
Salt, black pepper, vegetable oil, nutritional yeast to taste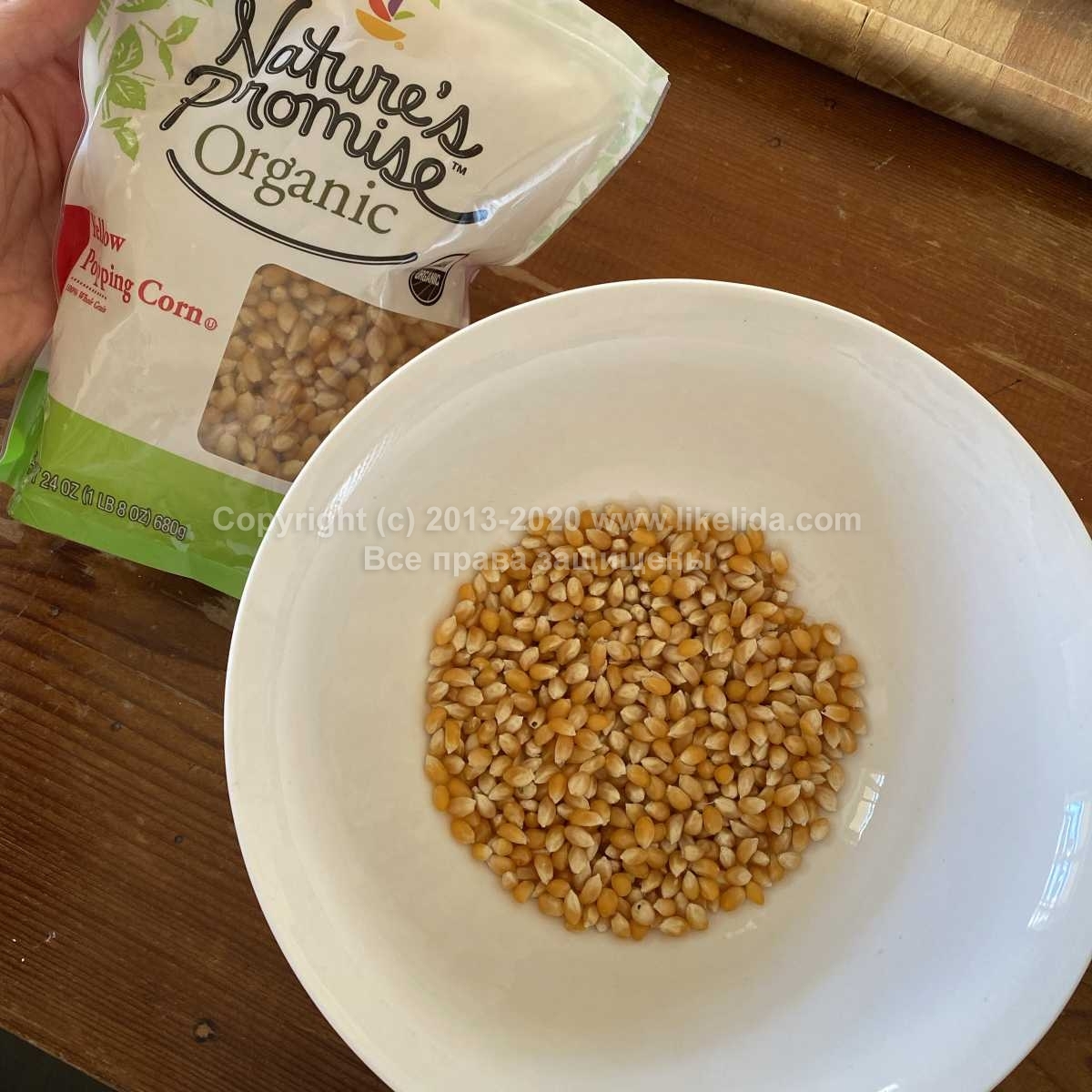 Make your popcorn. I pop it in the microwave. No oil needed for that.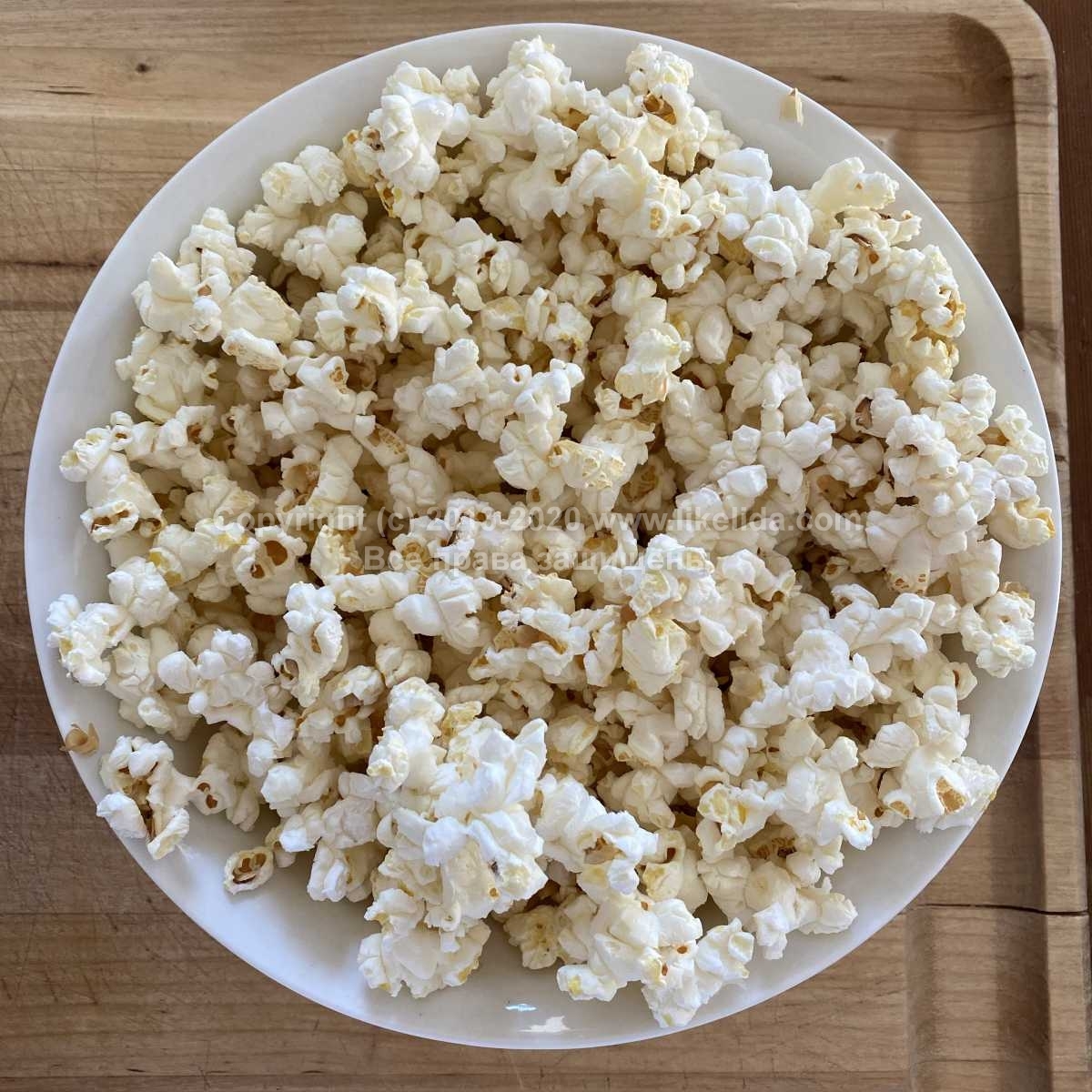 Then, when it's still hot, you can add some oil and toss it well. Then sprinkle spirulina, salt, pepper, yeast if you want.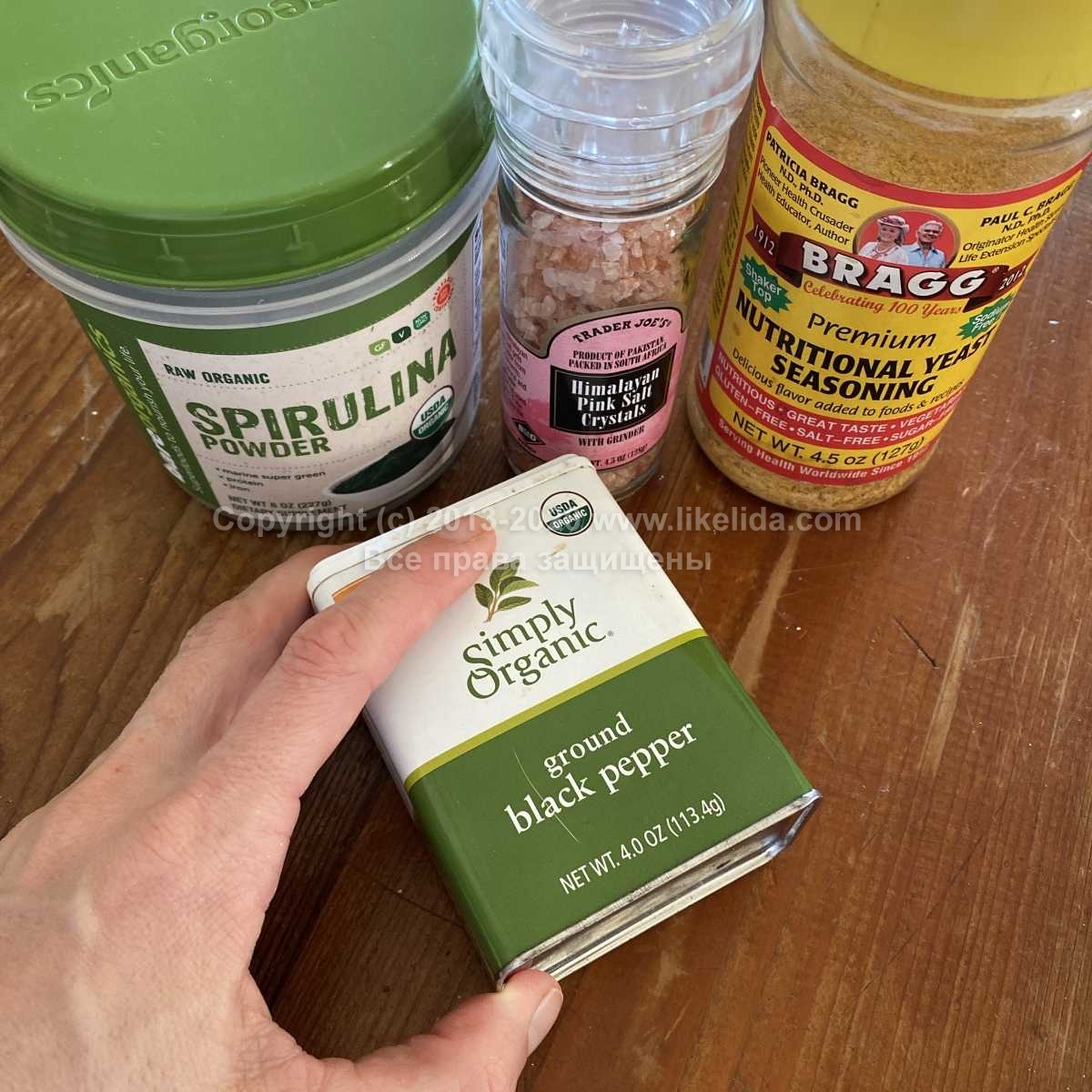 Again, toss it very well.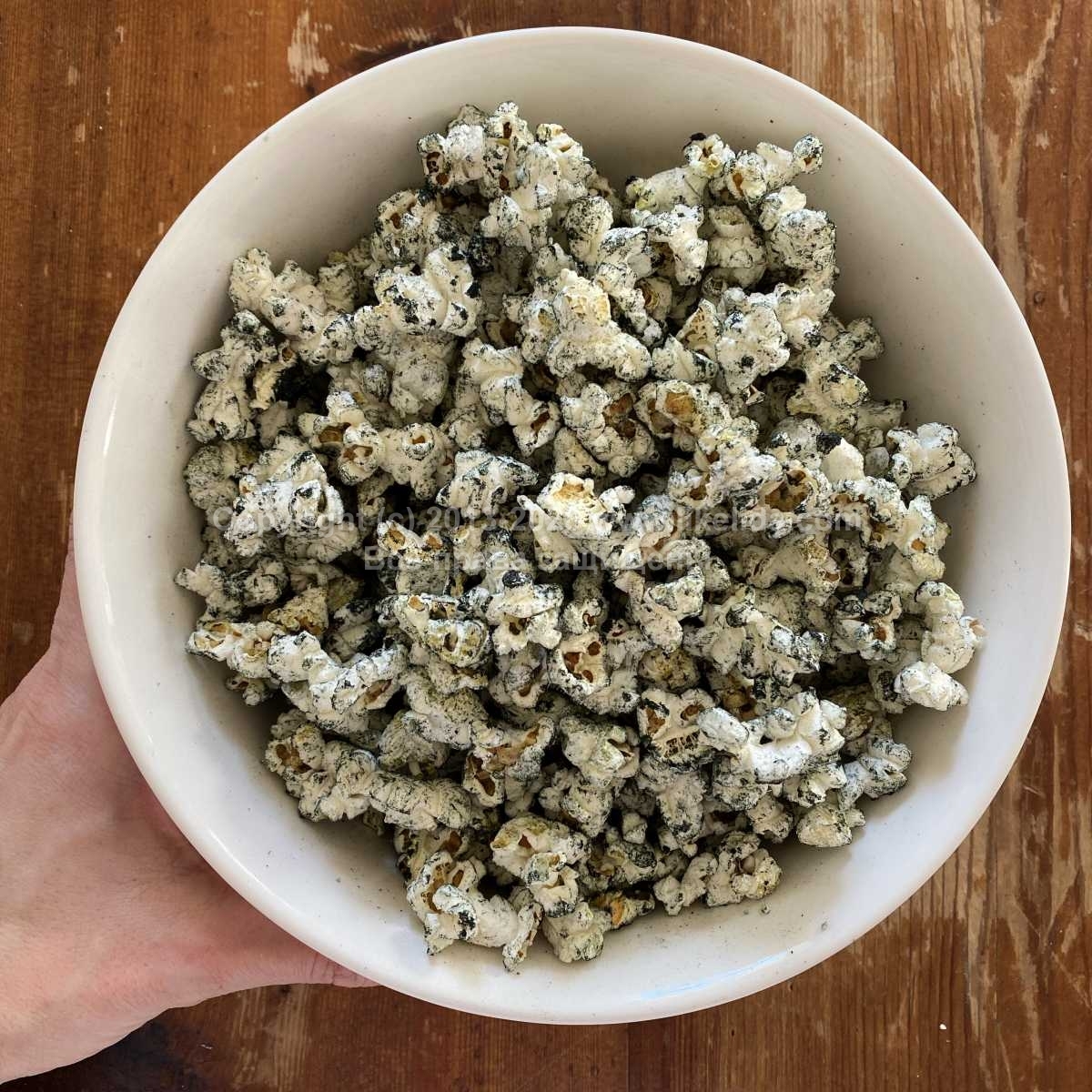 Ready to serve!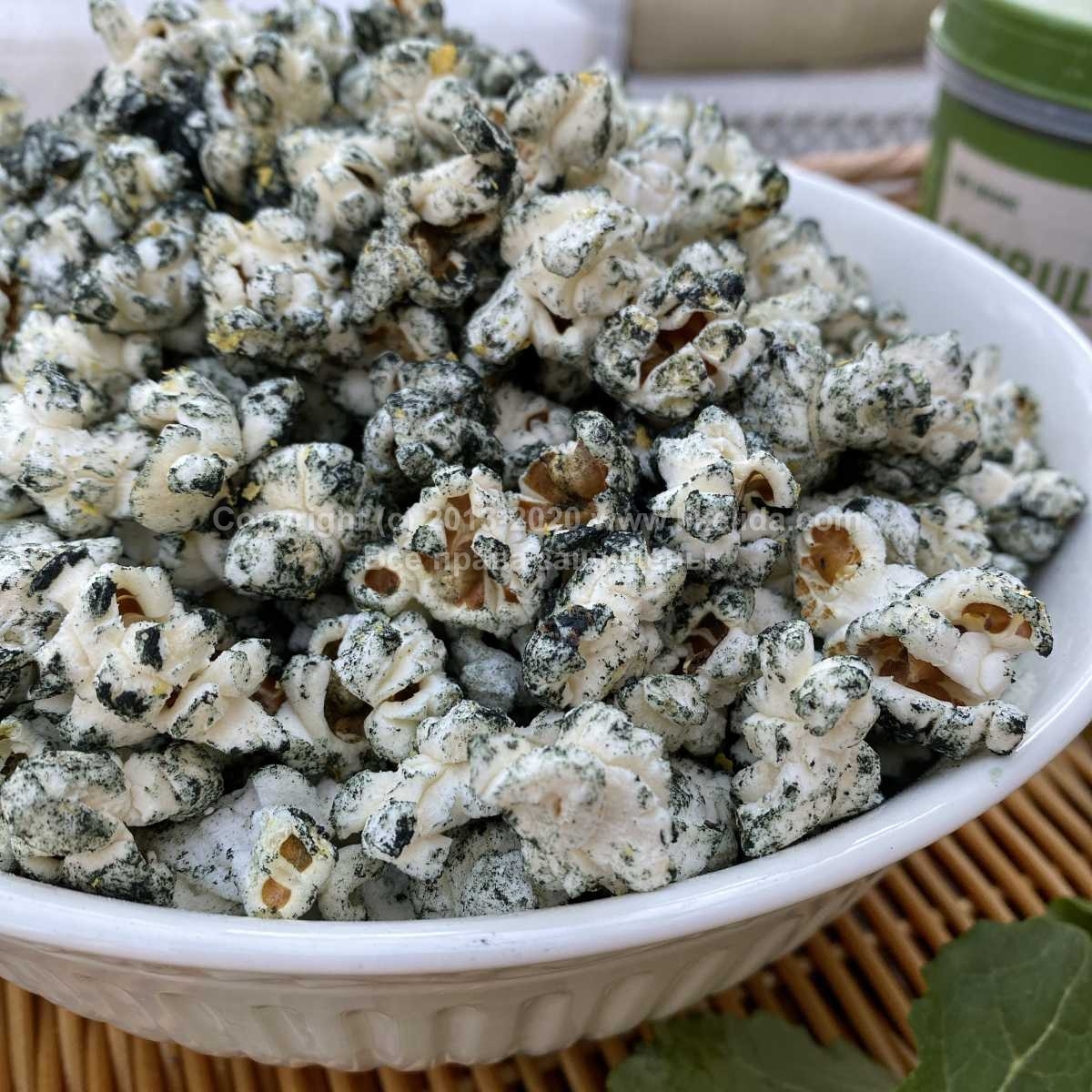 And don't forget! It's a fun popcorn, so get ready to be green all over your face!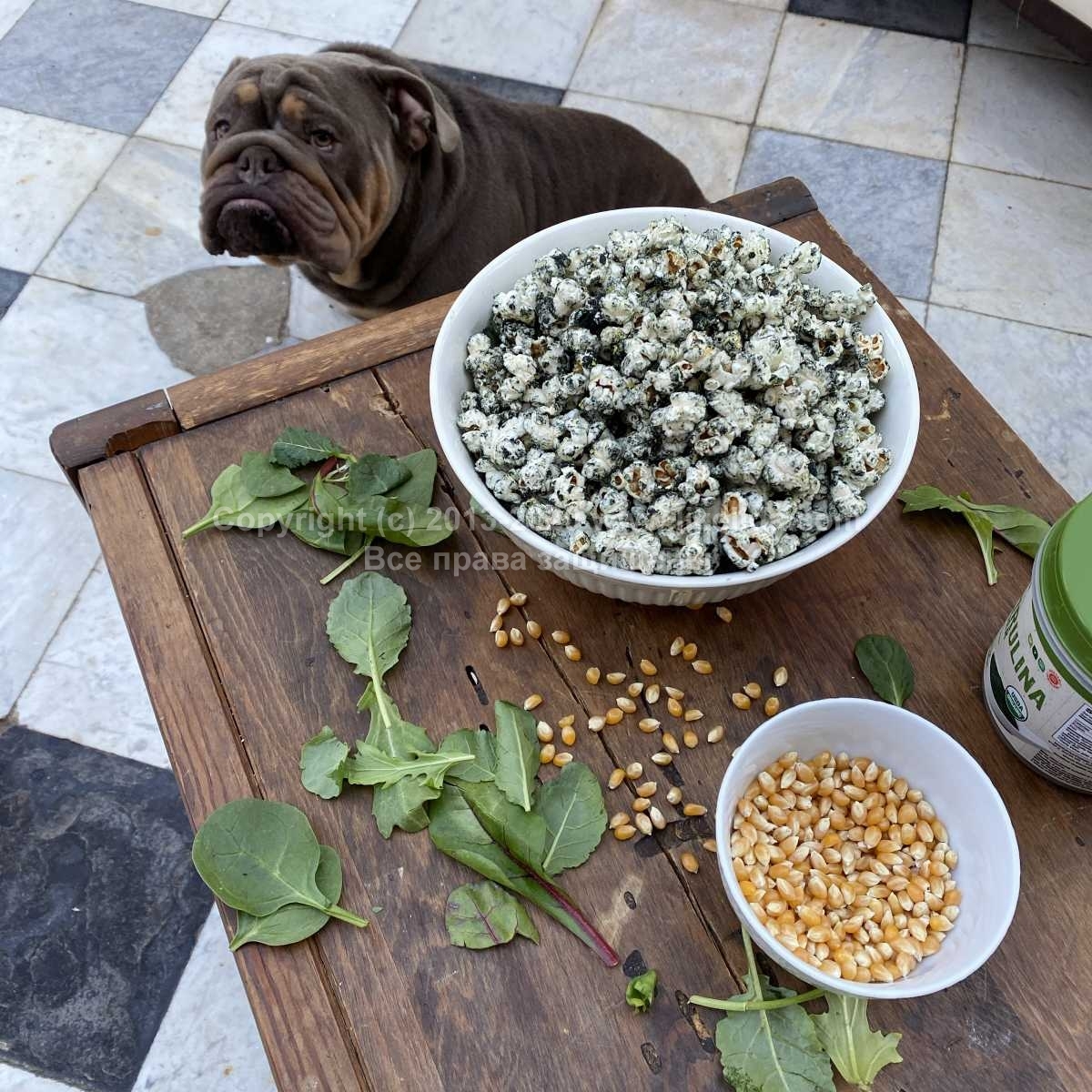 Happy Saint Patrick's Day!