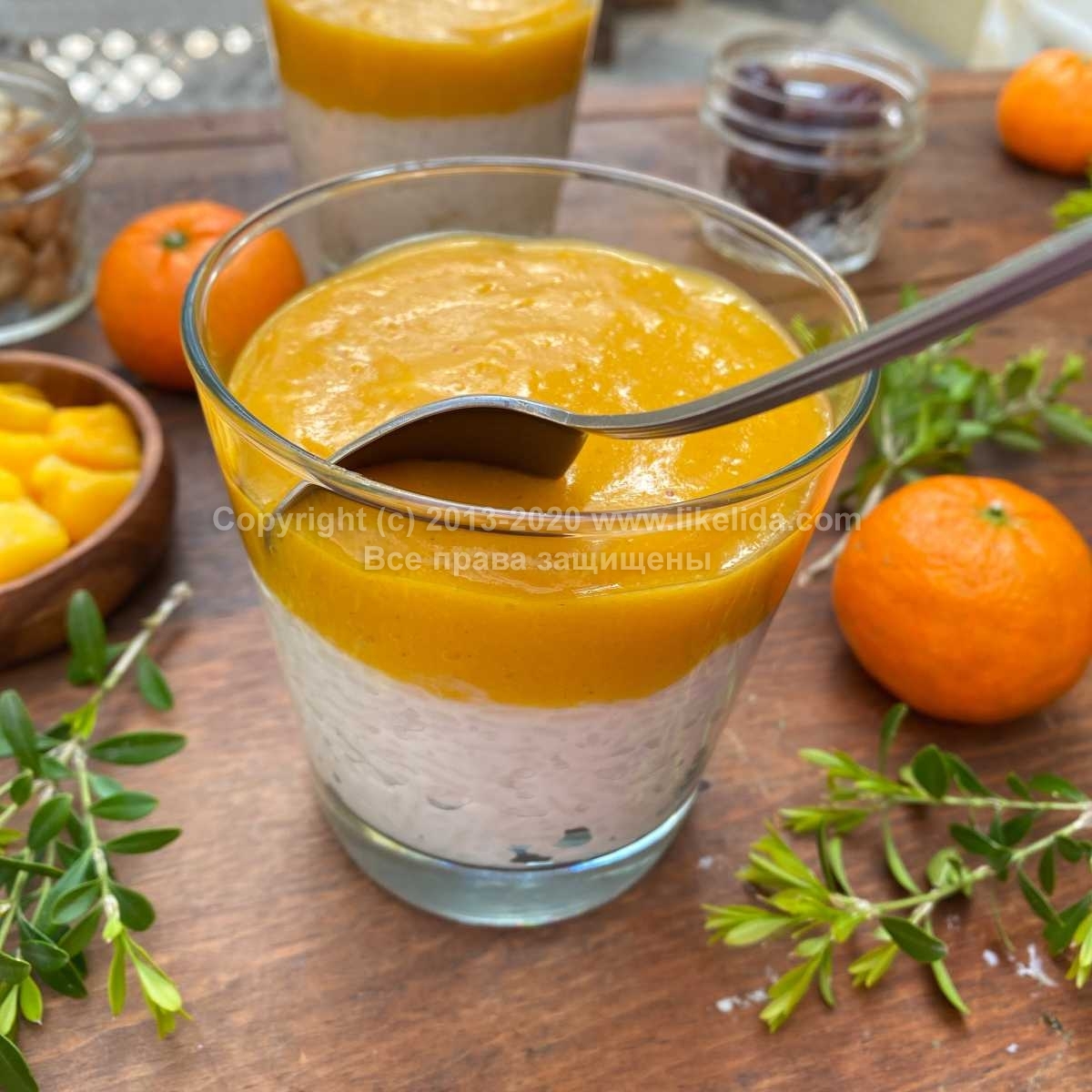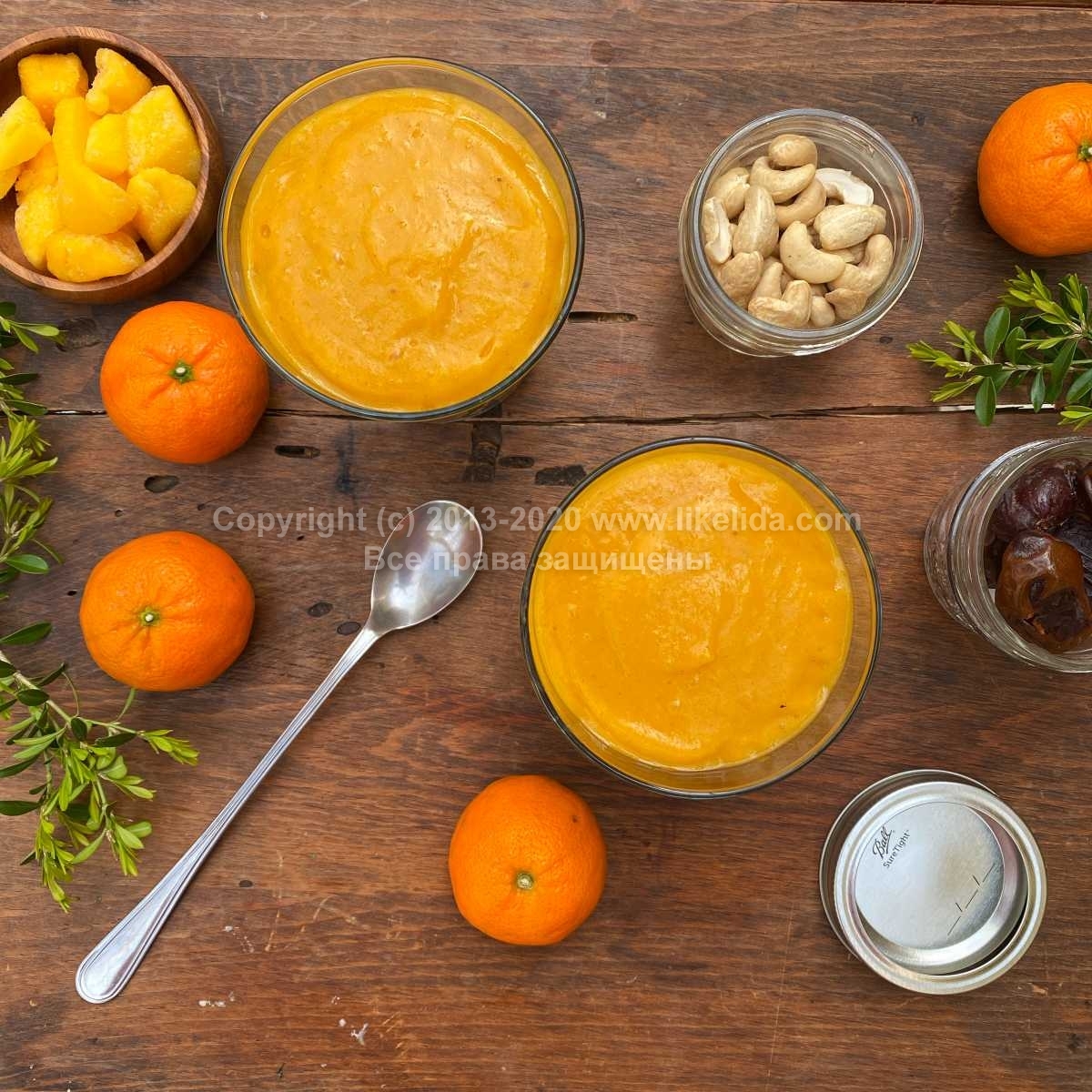 Just recently rice pudding was granted the name of one of the most popular comfort food in Europe.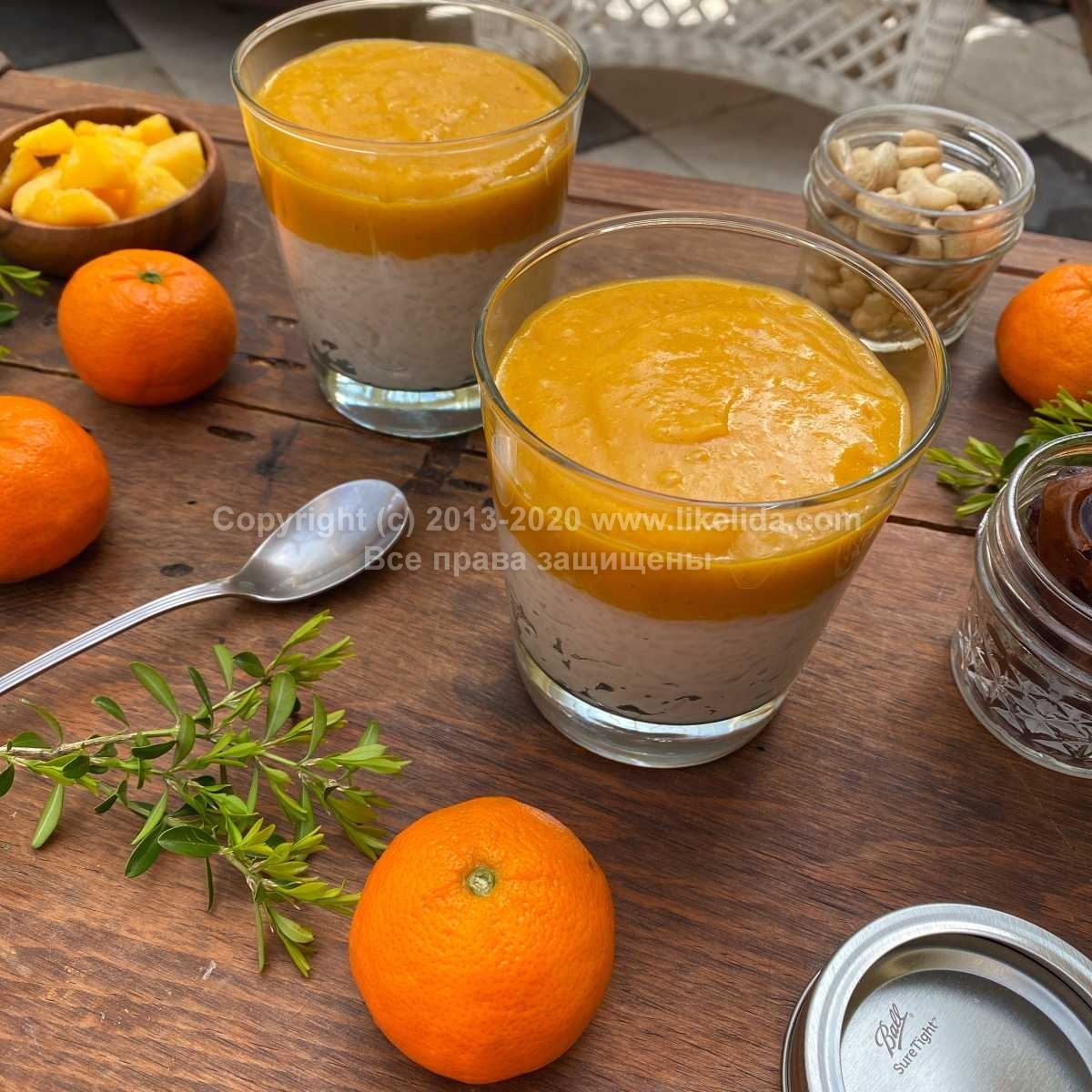 It's quit popular in USA as well. Most of the time people think that to make rice pudding it takes lots of heavy ingredients including cream or full-fat milk, sugar etc , but that's not true.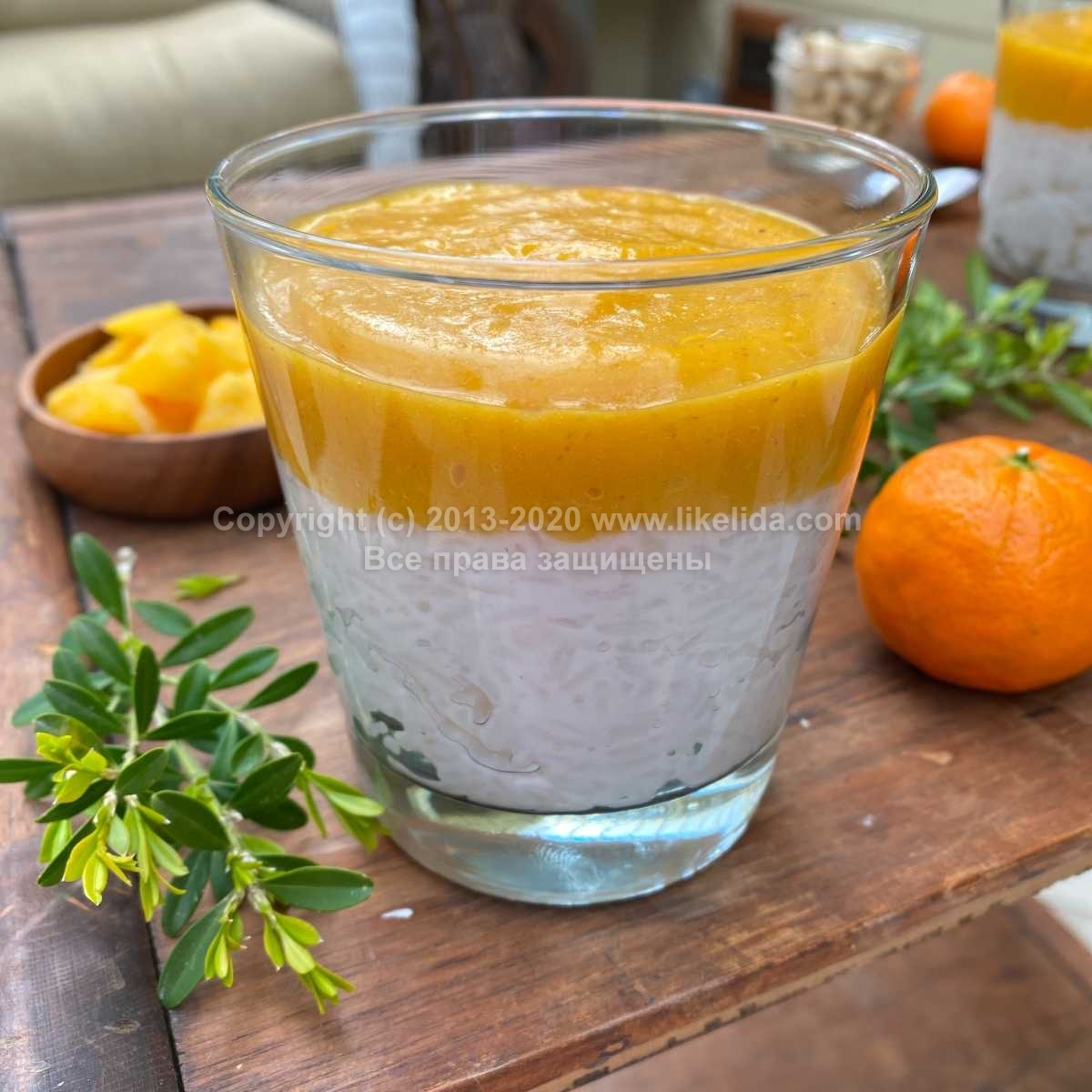 You can easily make an amazing rice pudding using just a few healthy ingredients that will make your dish quite spectacular.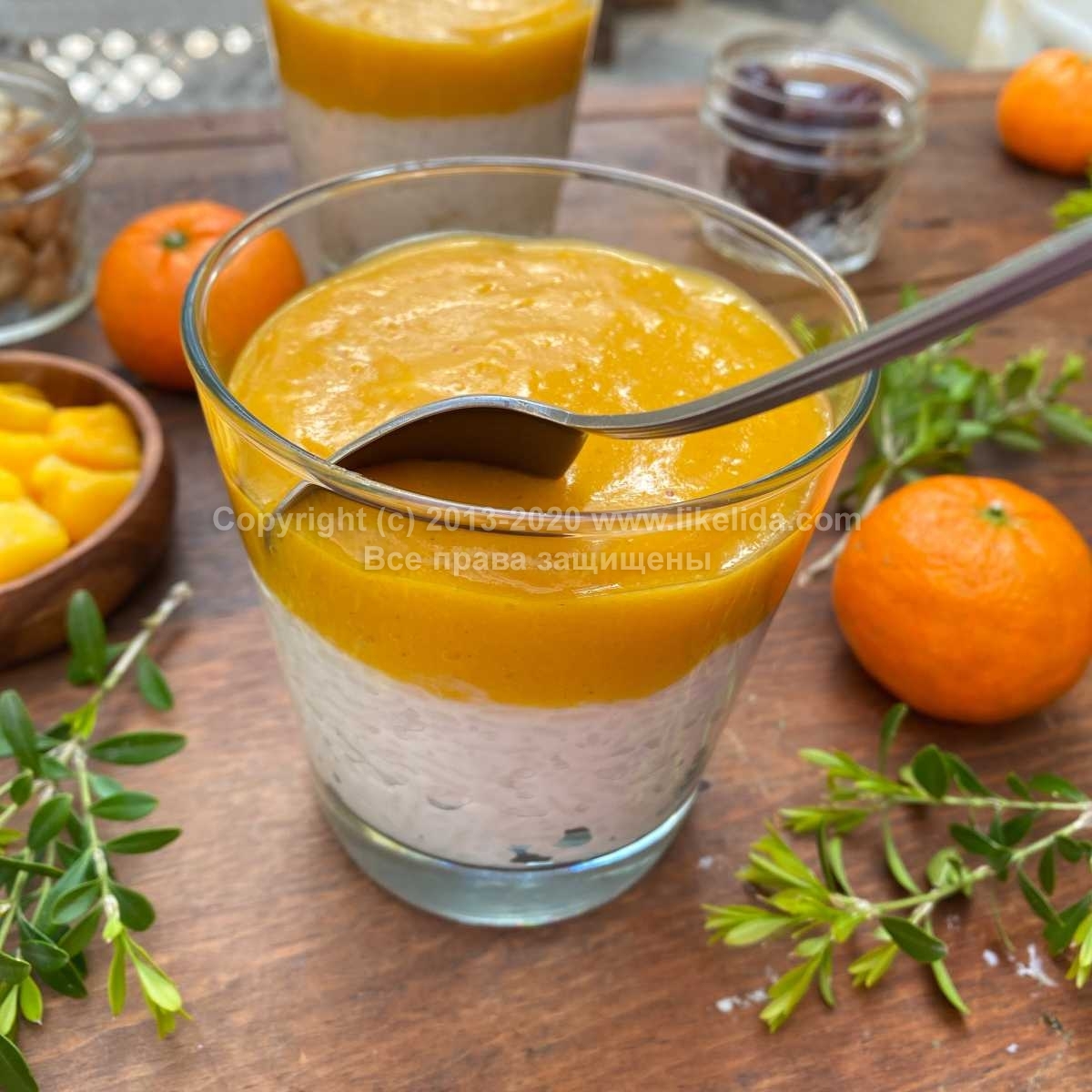 Today I want to show you how to make an easy, healthy and very tasty rice pudding with mango sauce.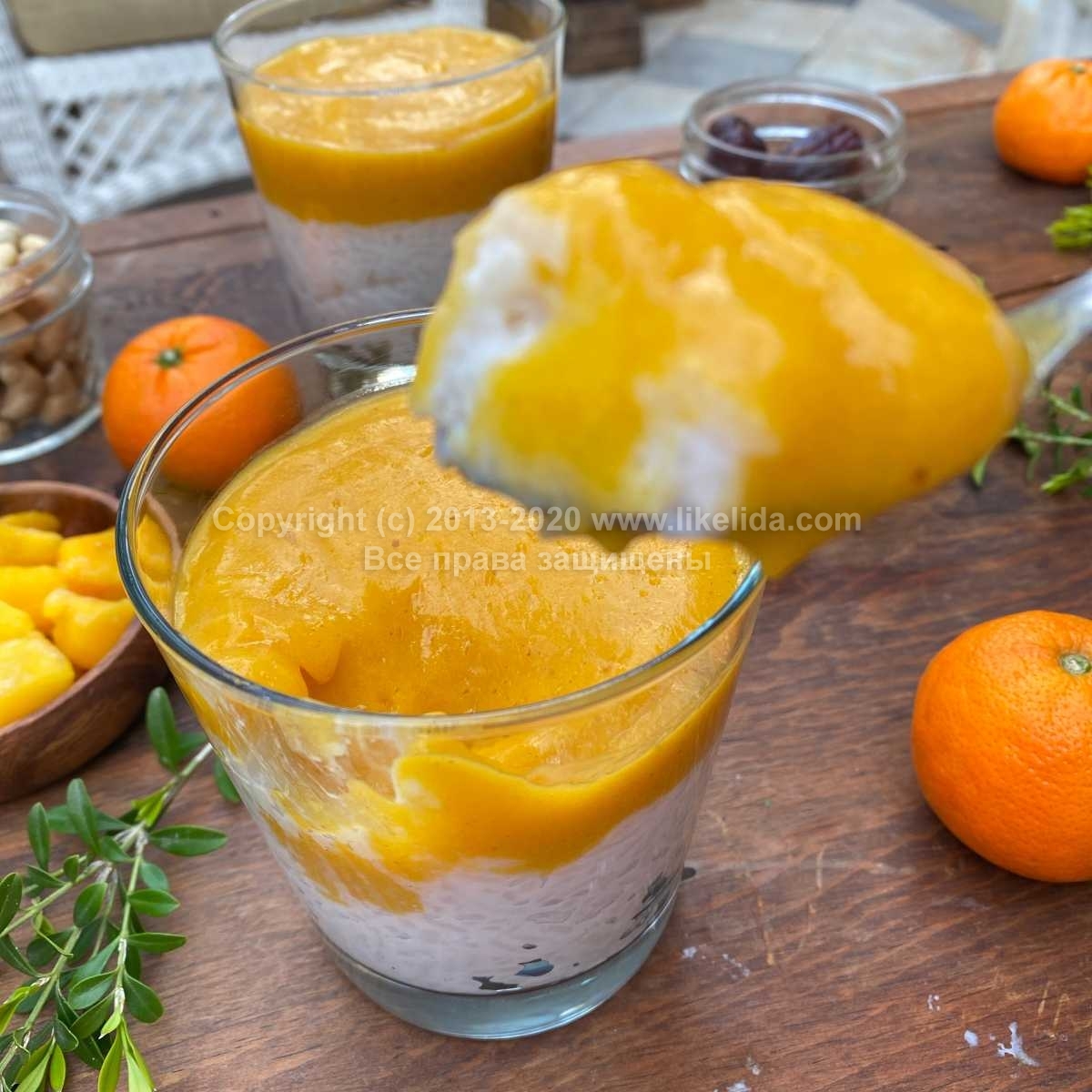 Mango is the star of this dish for sure. It brings it to the next level with its fresh and vibrant taste and color.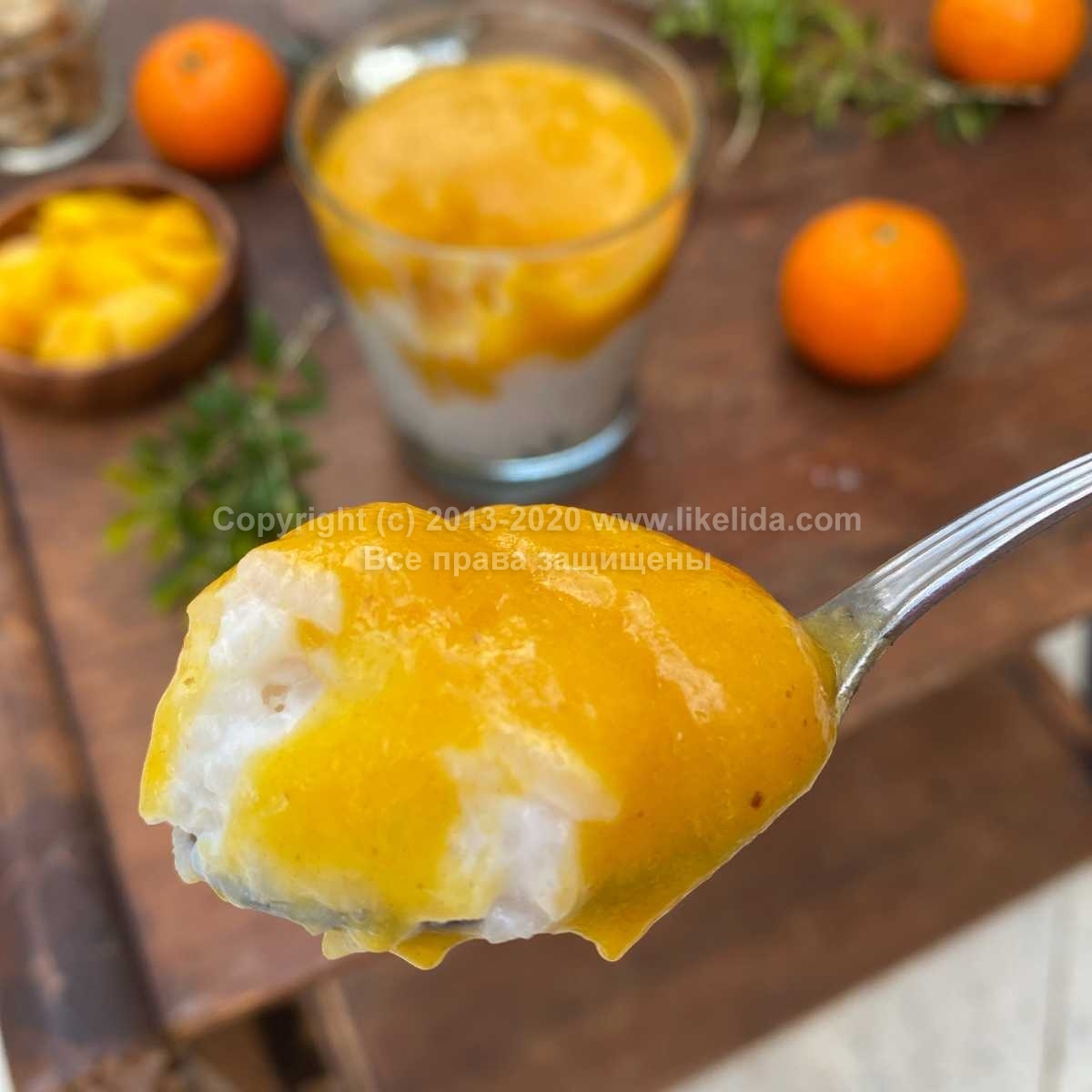 If you don't have any fresh mango, you can easily use a frozen one. Not a problem!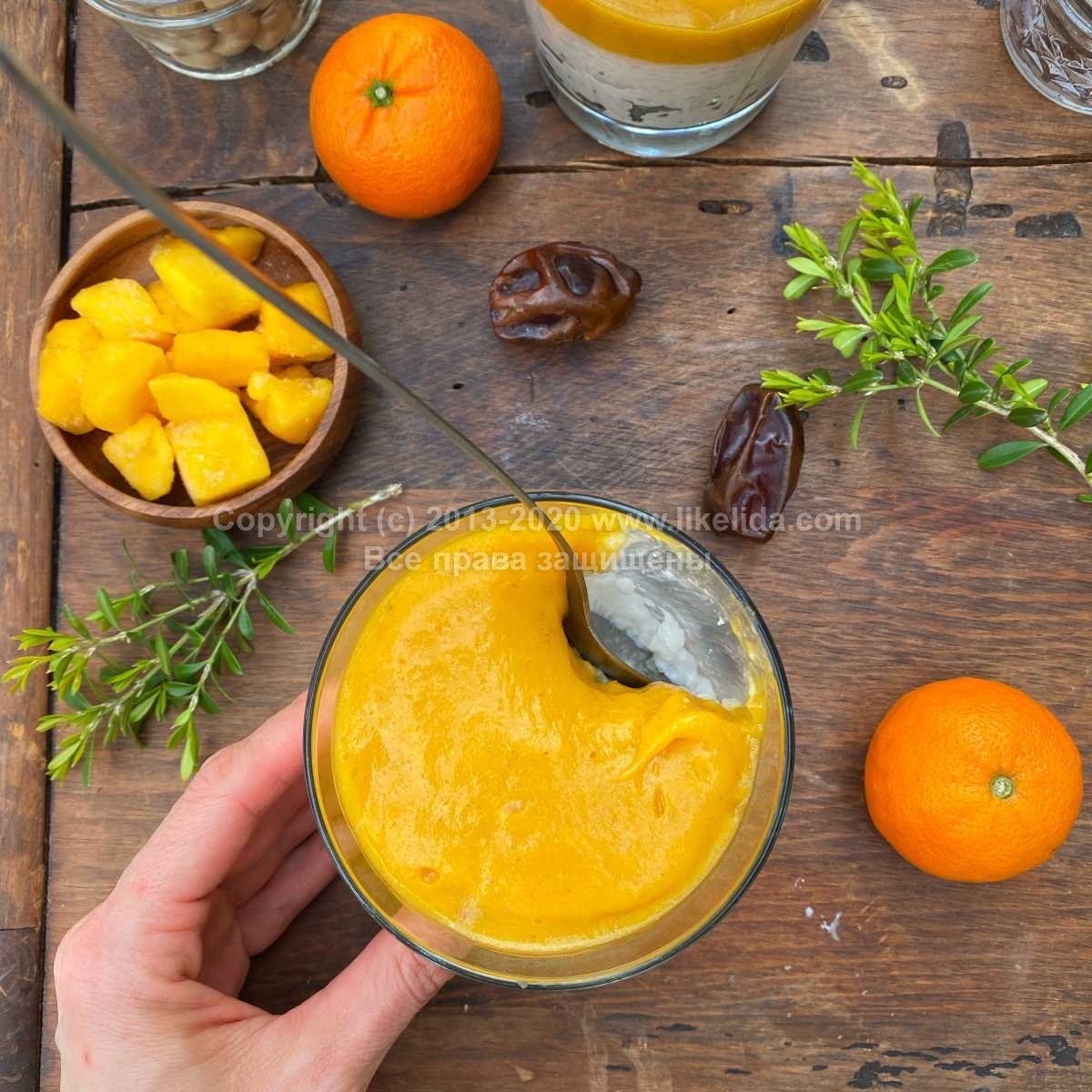 This pudding can be an amazing addition to your breakfast table or a light afternoon snack, or it can even be a dessert. It's better to serve cold, so be patient. It's worth it!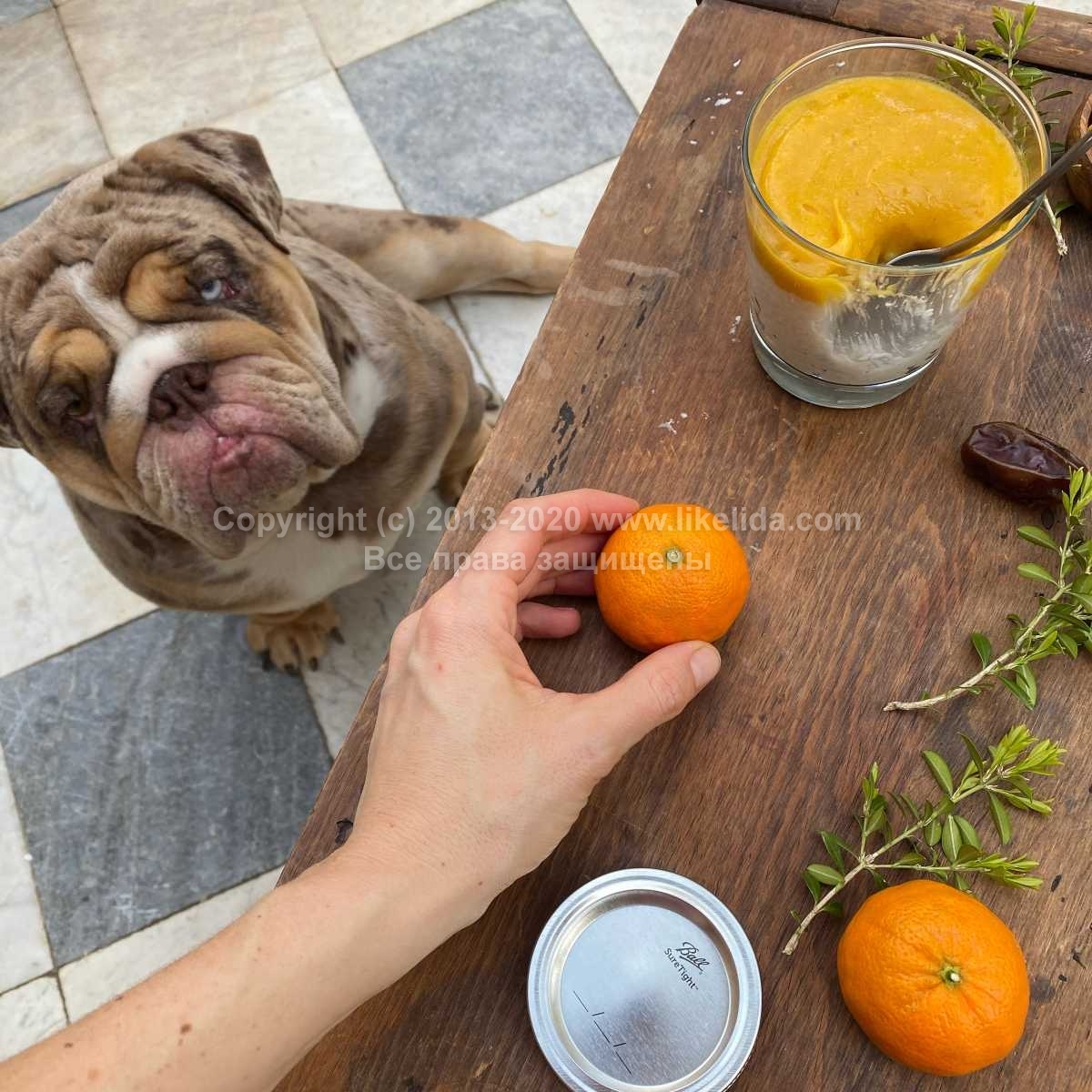 Ready? Let's go cooking!
We will need:
1/2 cup (1 cups – 250 ml.) of white rice
1 can of coconut or any other plant based milk (400 g.)
1/2 cup of water
1,5 cup of frozen mango chunks (around 300 g.)
2 dates
2 table spoons of fresh orange juice
1 table spoon of lemon juice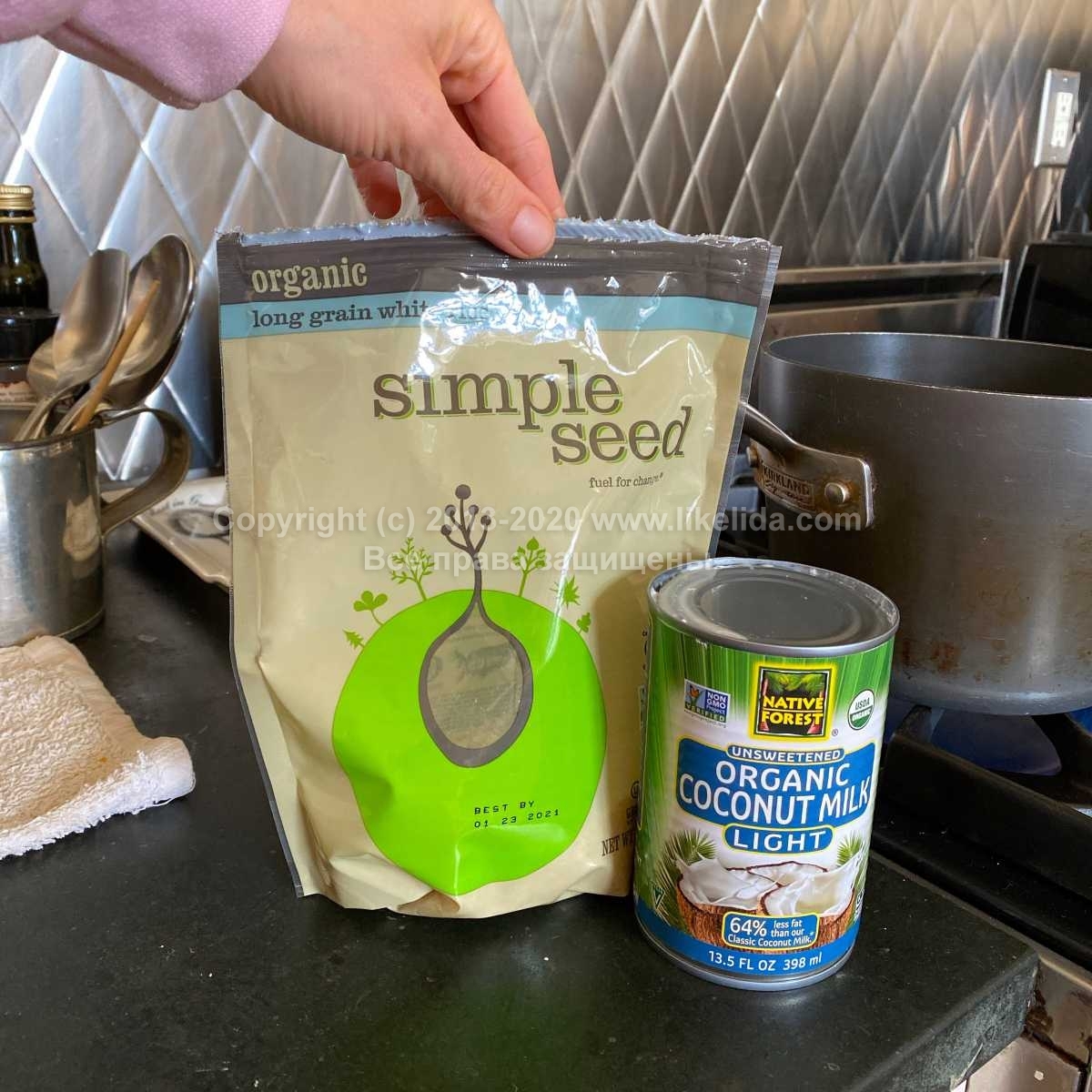 Boil your rice with milk and water.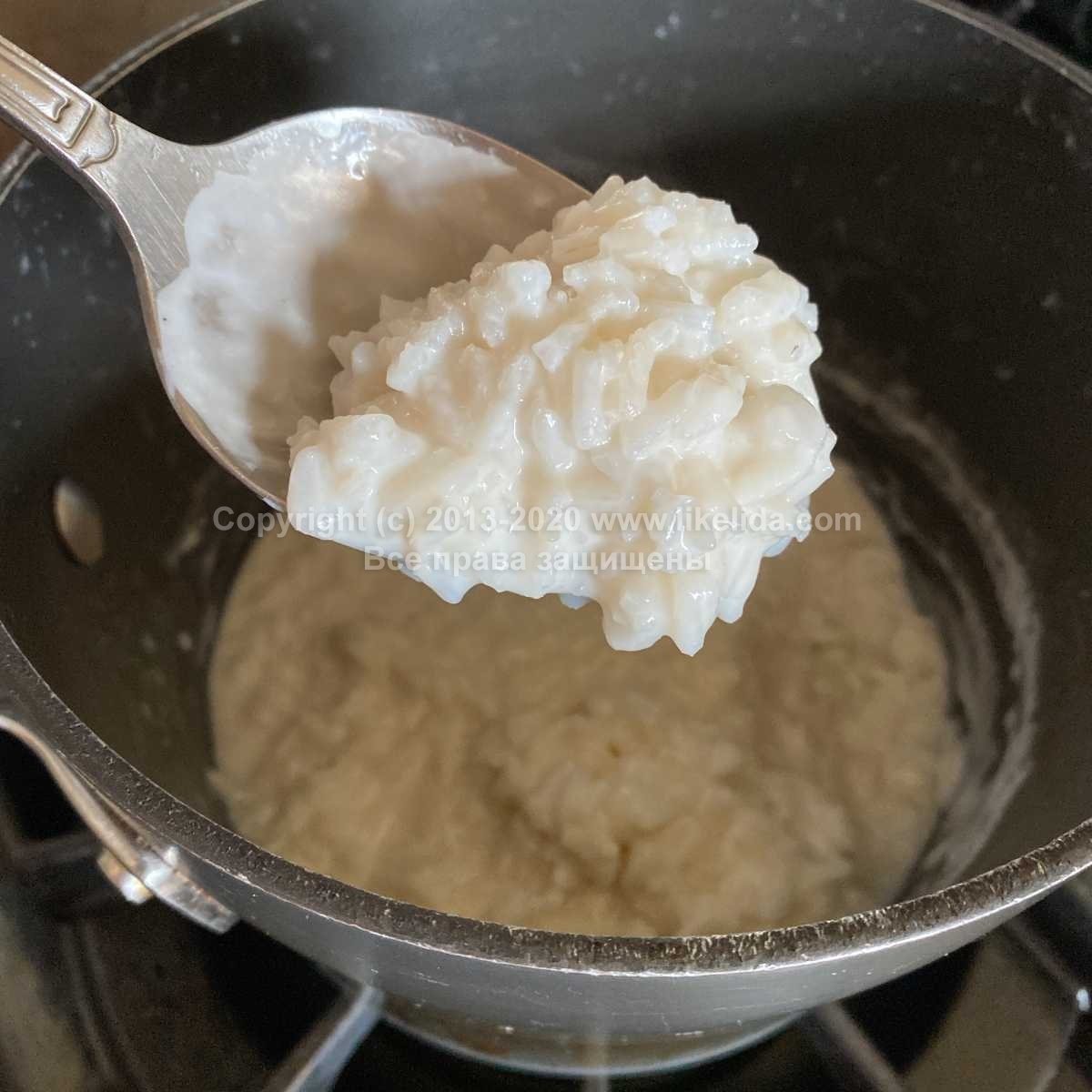 Do not drain.
I also use low fat coconut milk but you can use any type of milk you want. You can even substitute it for a regular milk – up to you. Your rice must be "well done".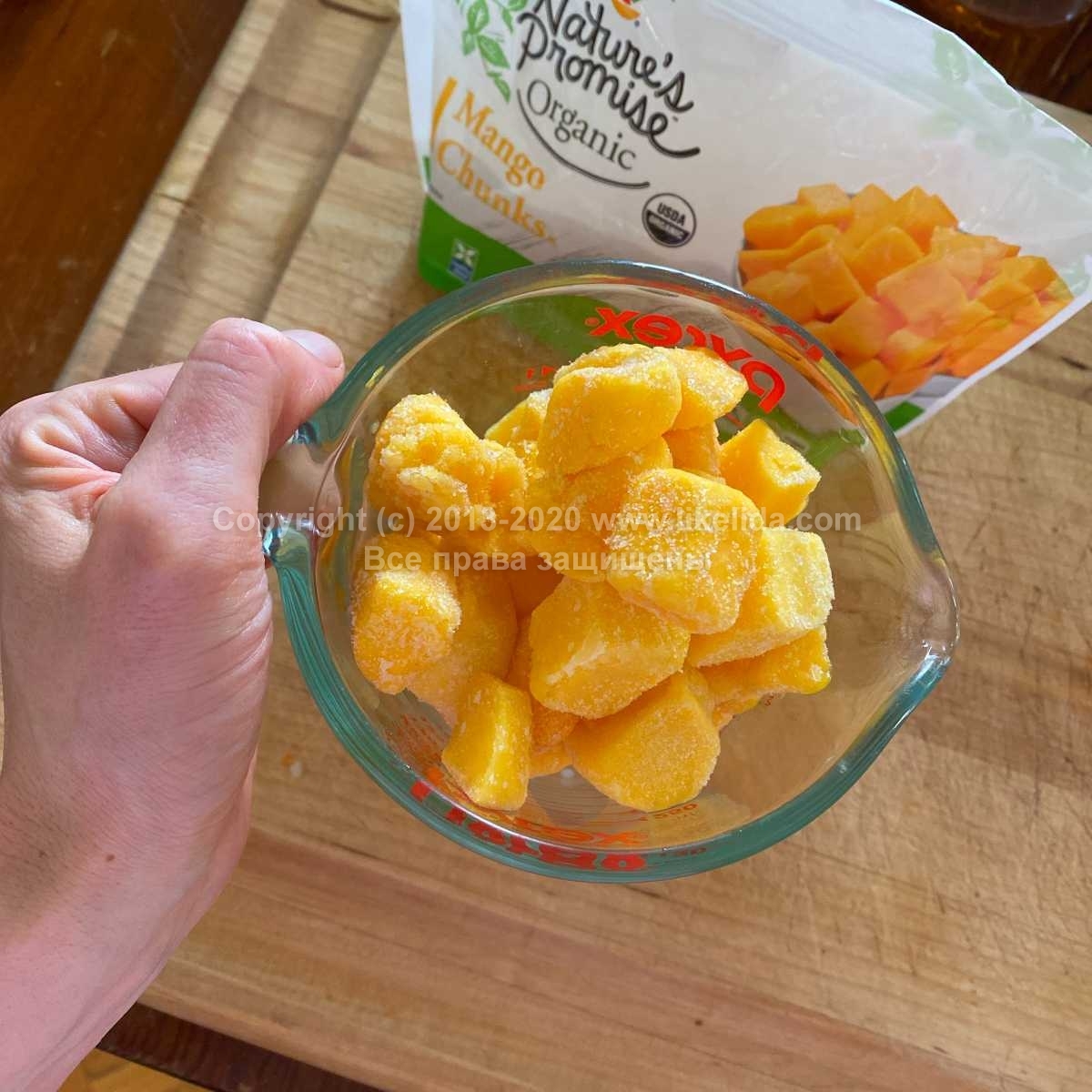 Defrost your mango.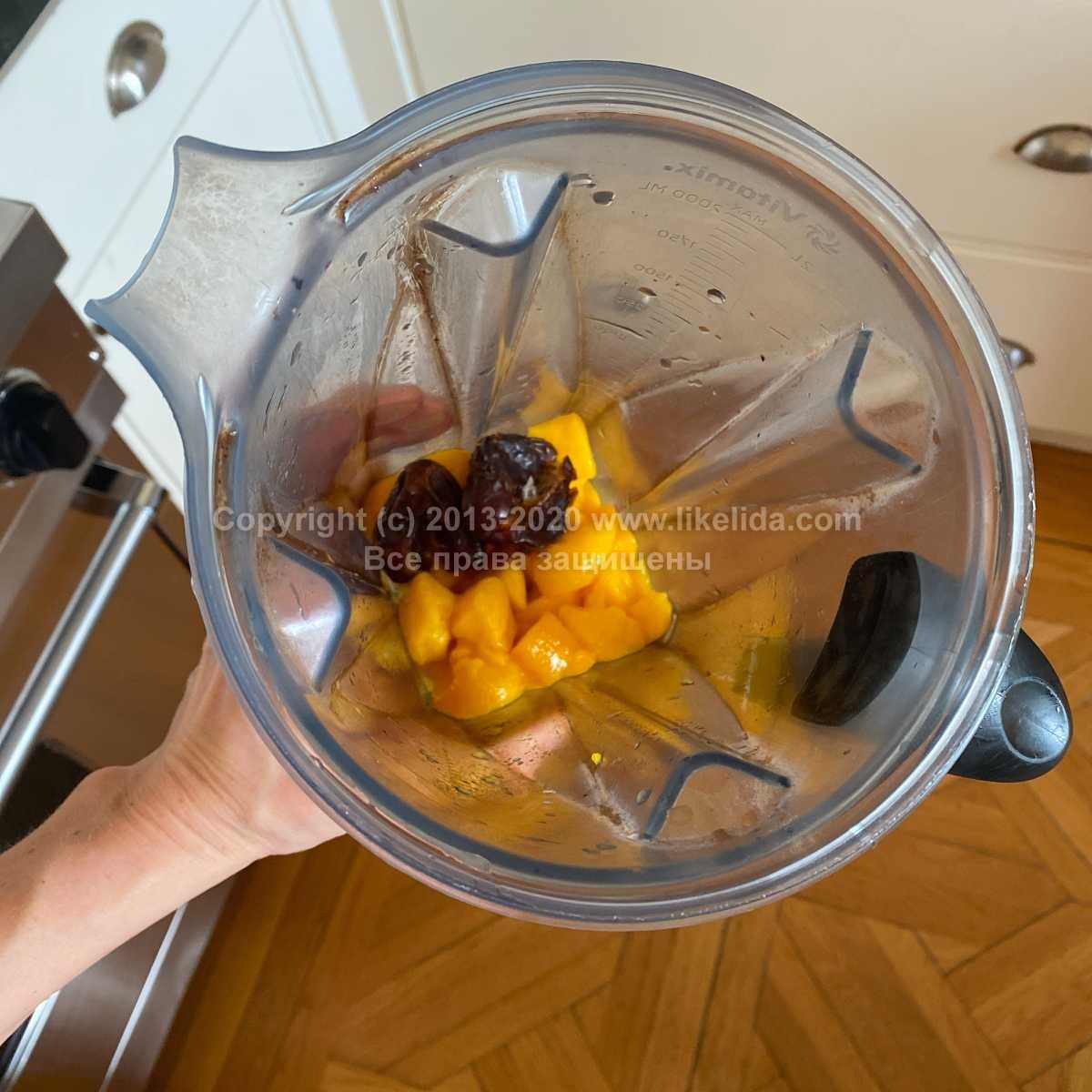 Then mix with dates and juices.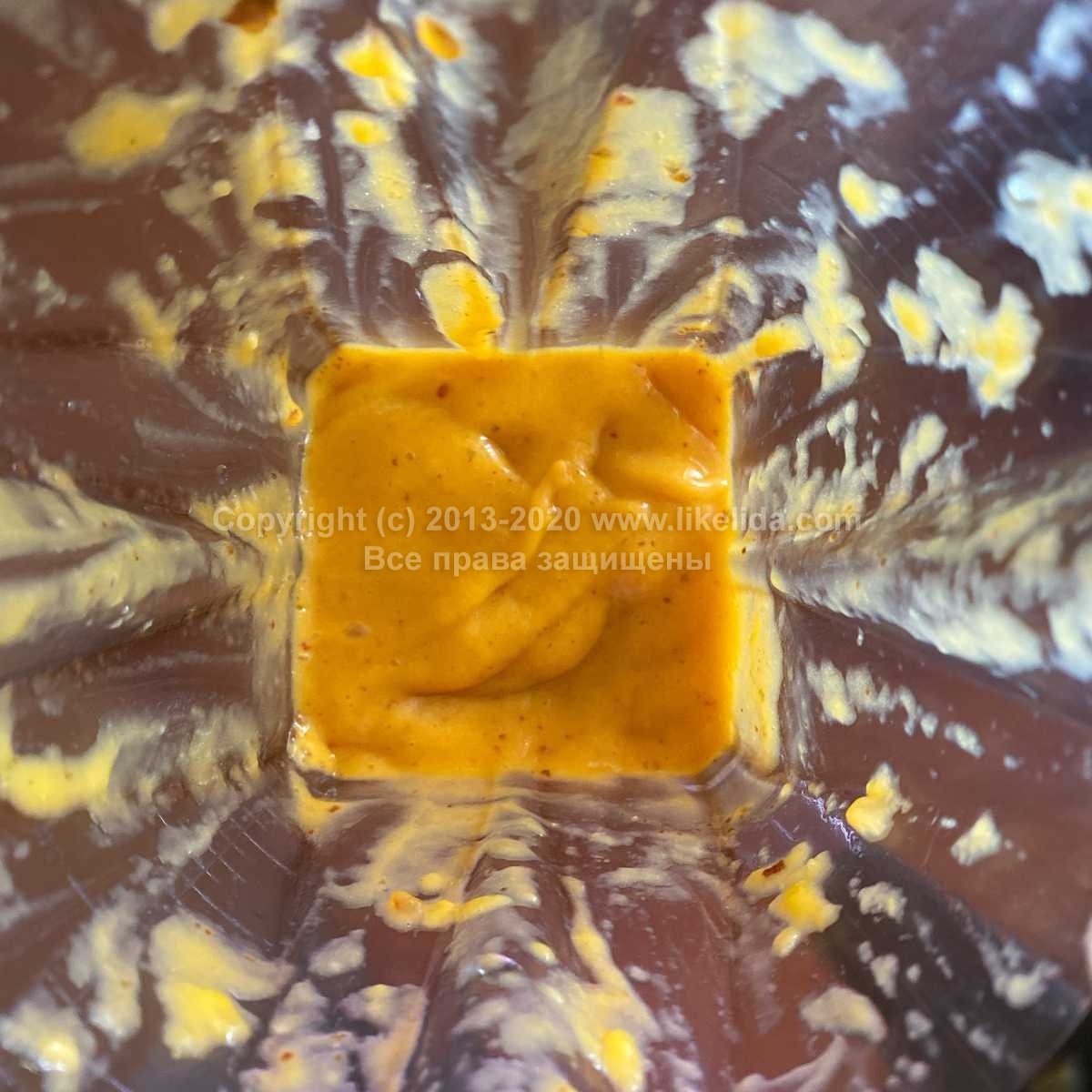 It should be thick.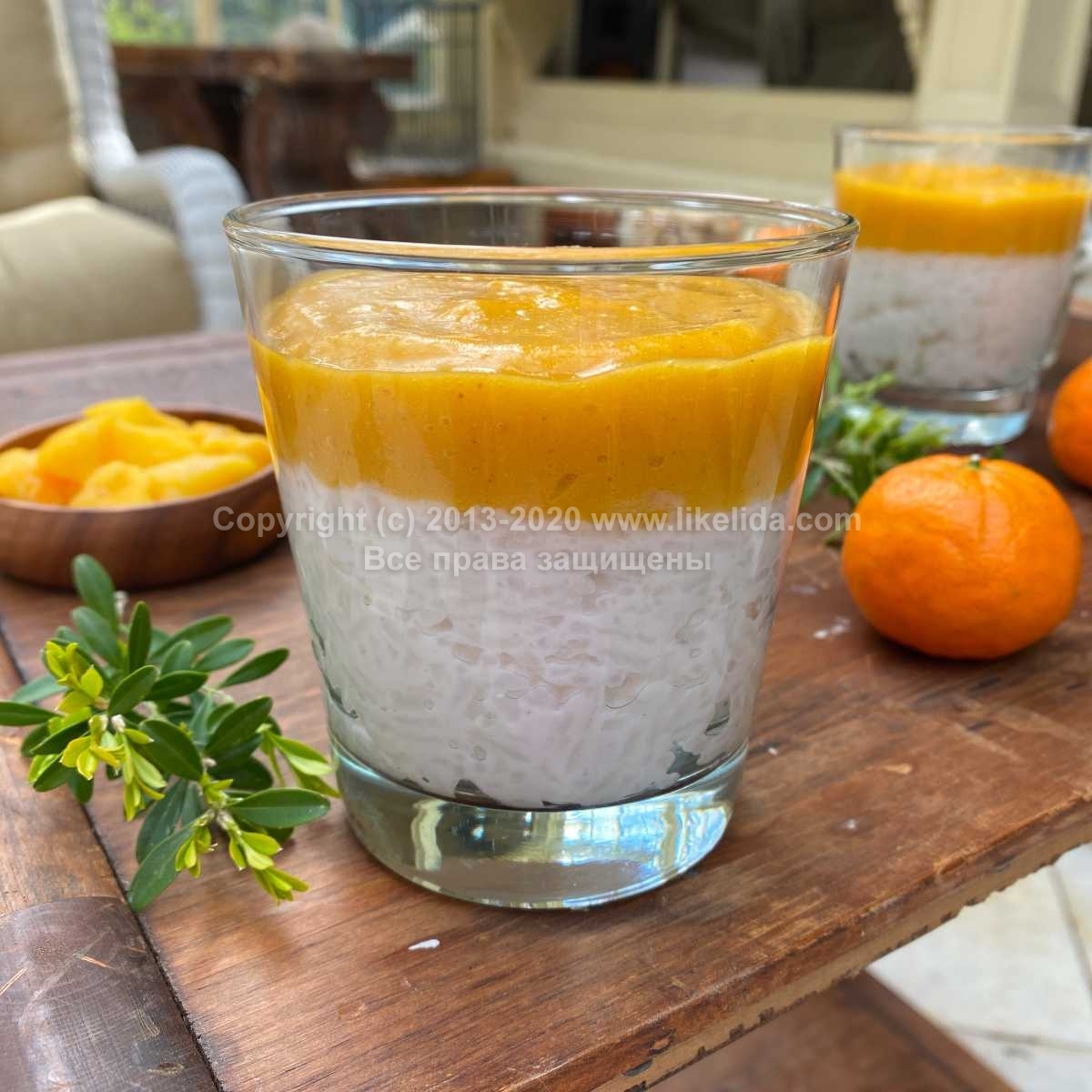 Cool down your rice, place it into a glass then pour mango sauce on top. Cover it and place in the fridge to chill for 30 min. Ready to serve!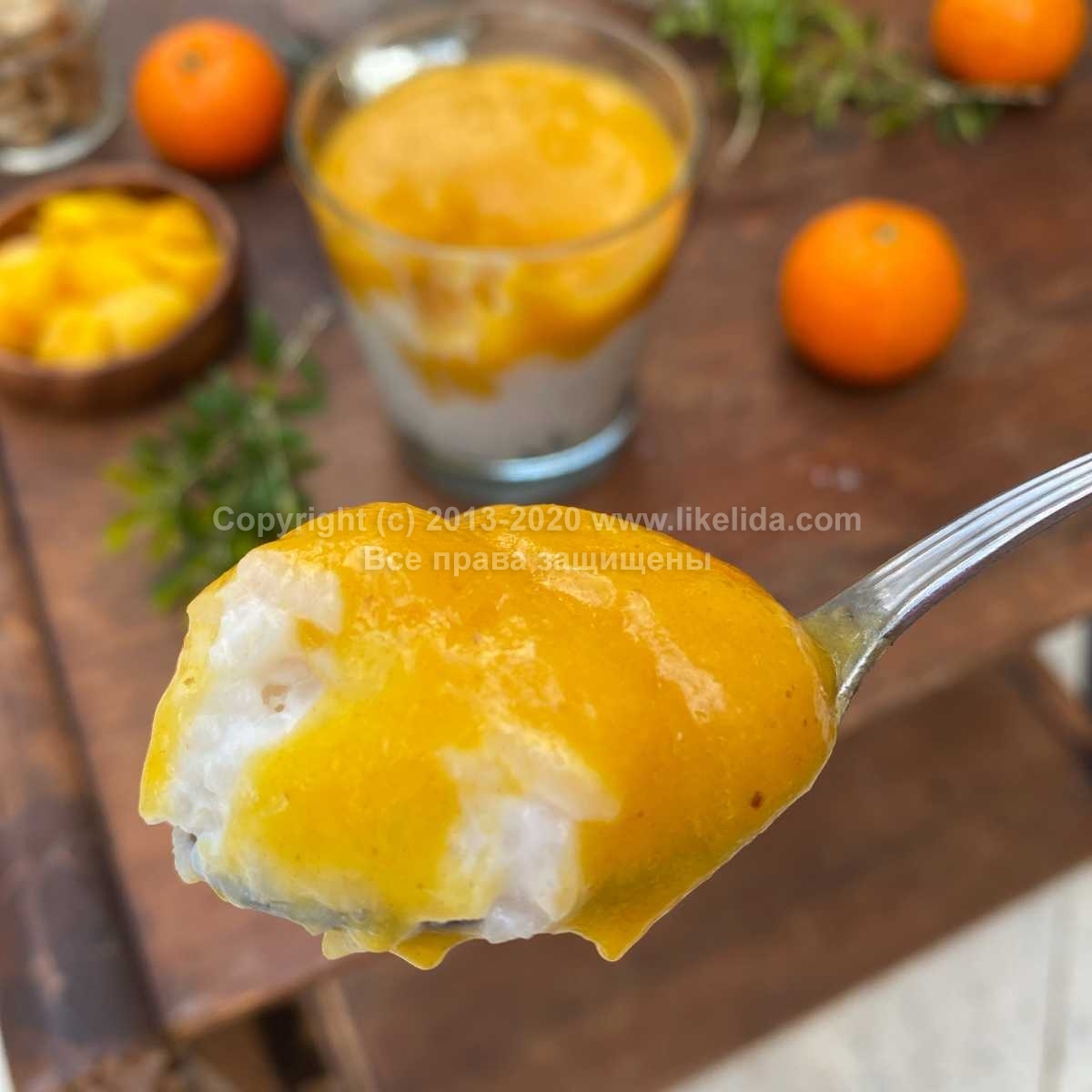 That's it!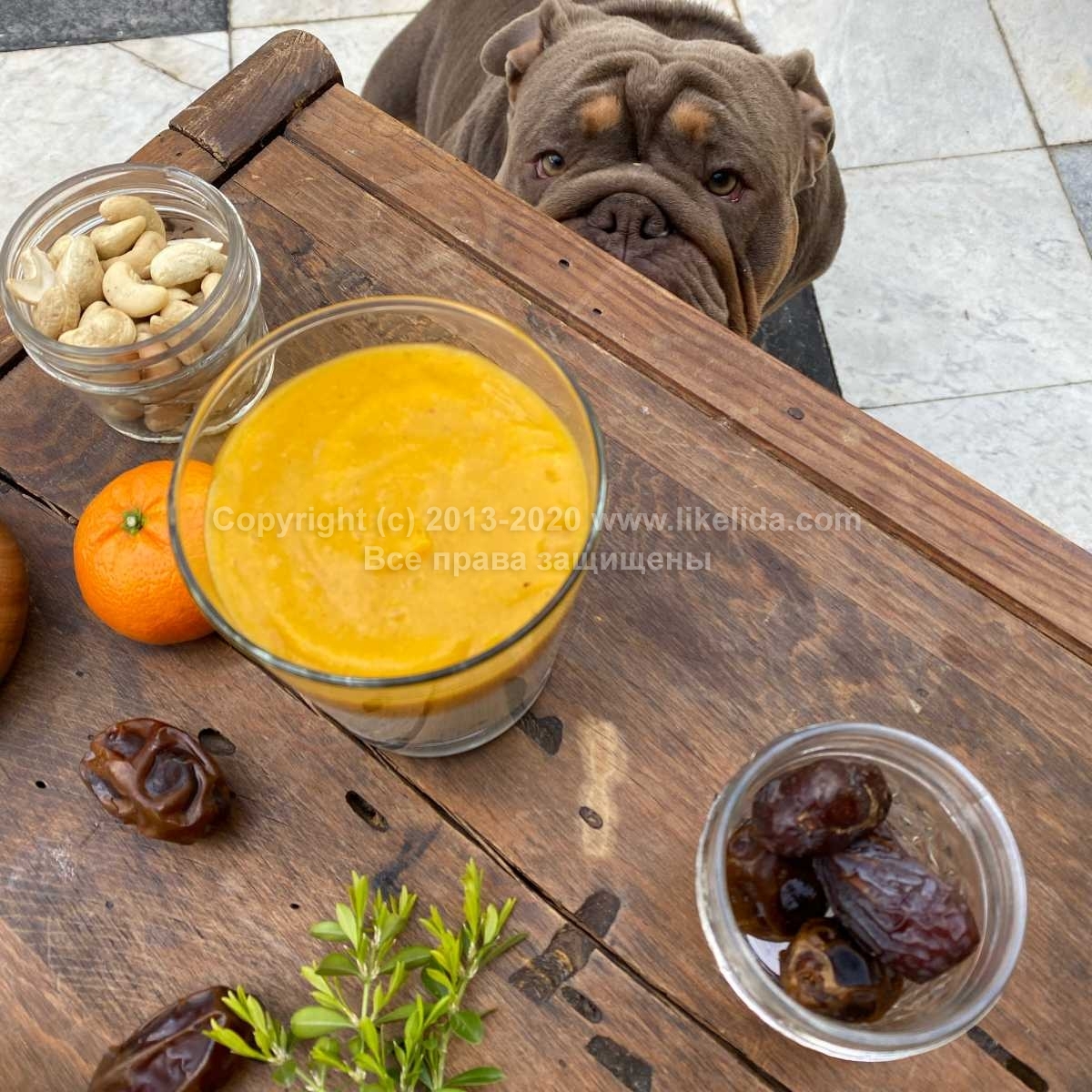 Your perfect comfort food is here. Enjoy!