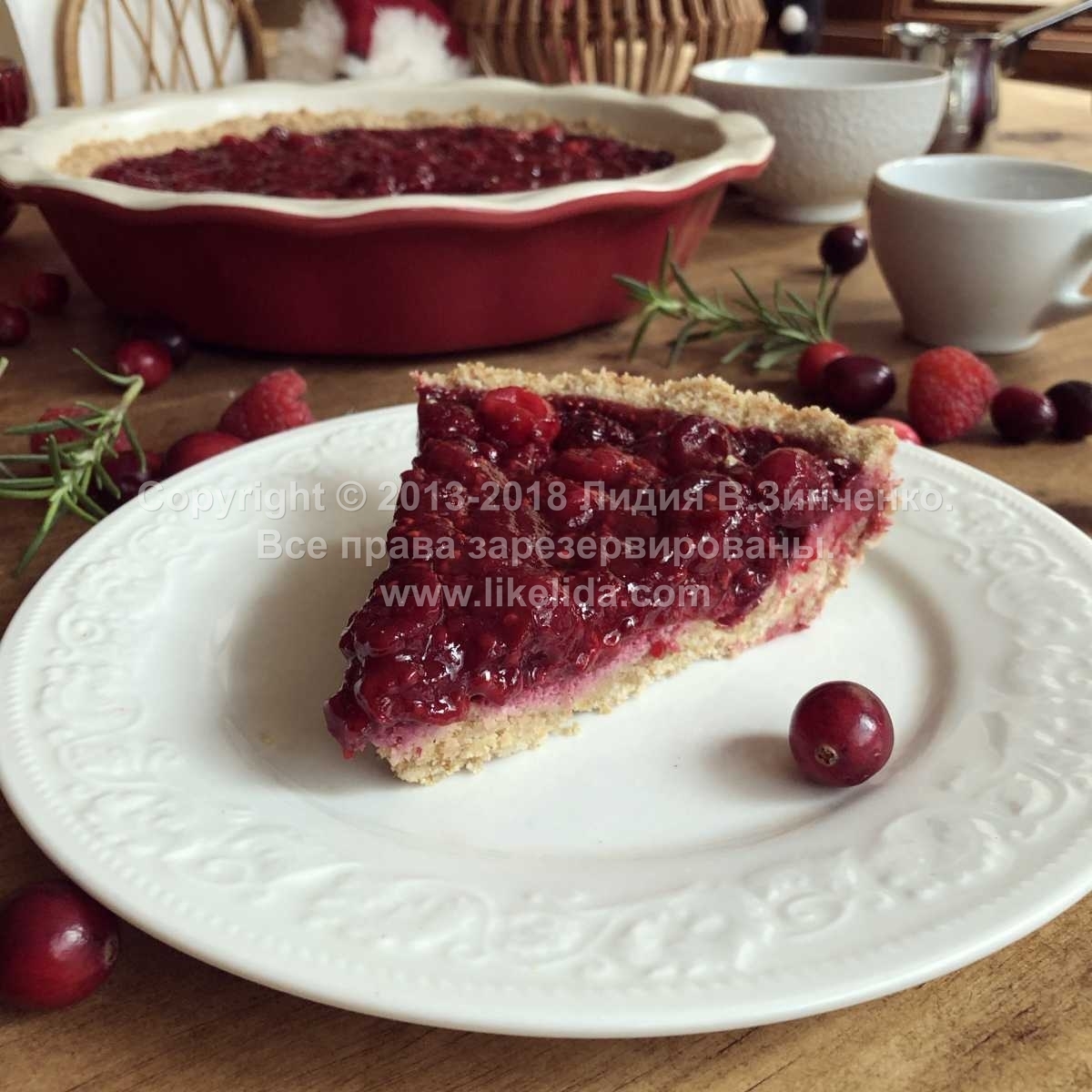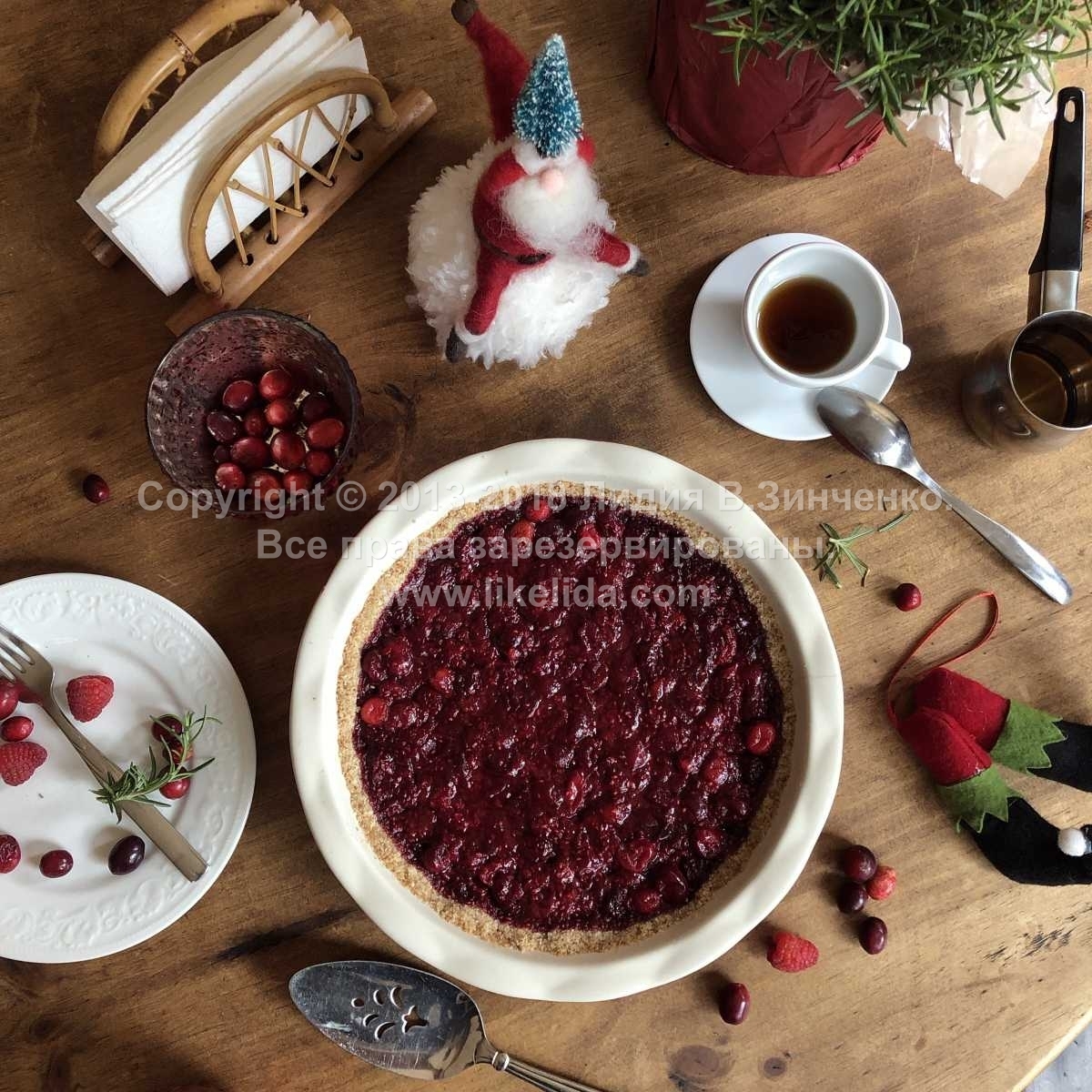 Winter makes me long for something warm and comfy.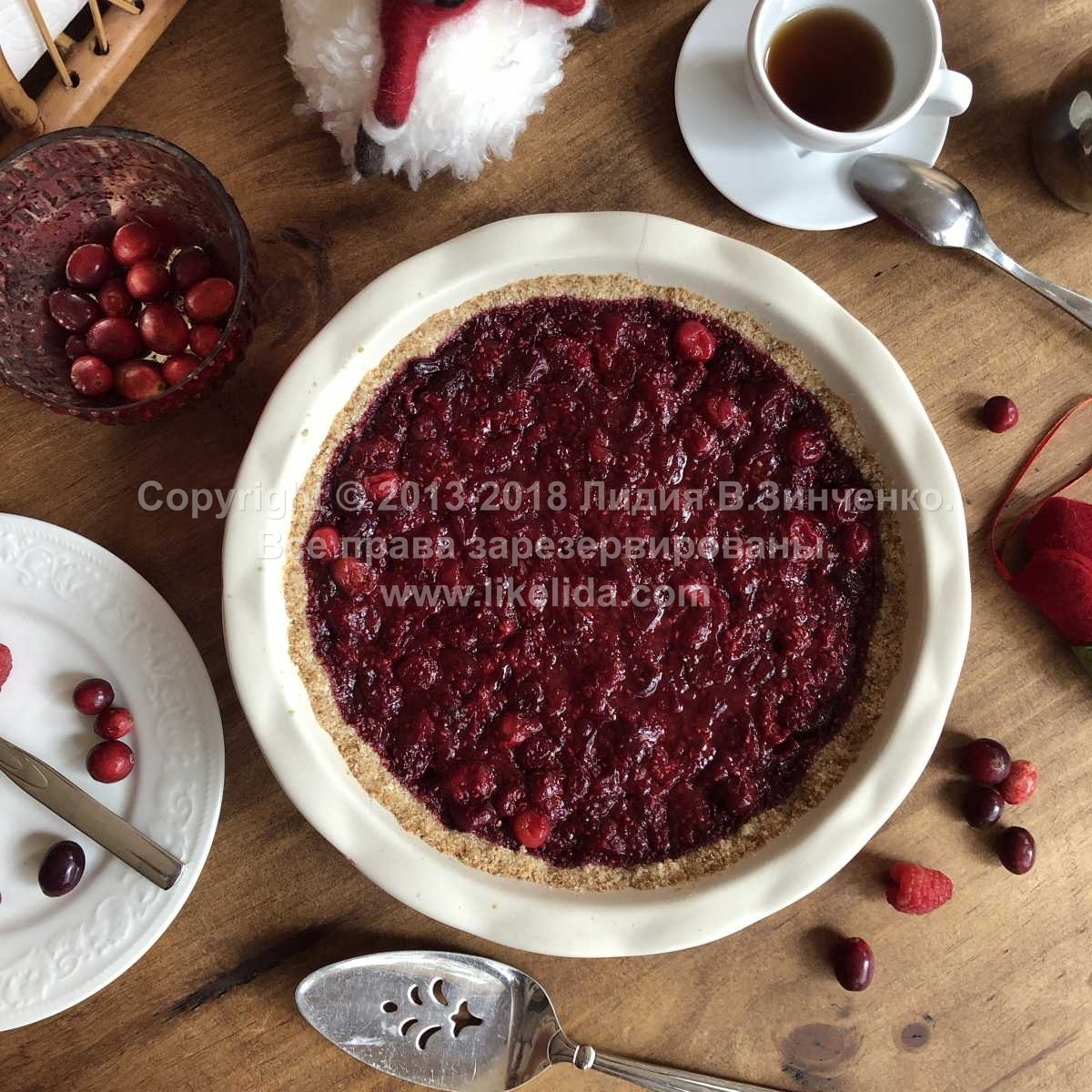 What comes to mind is… a really good pie!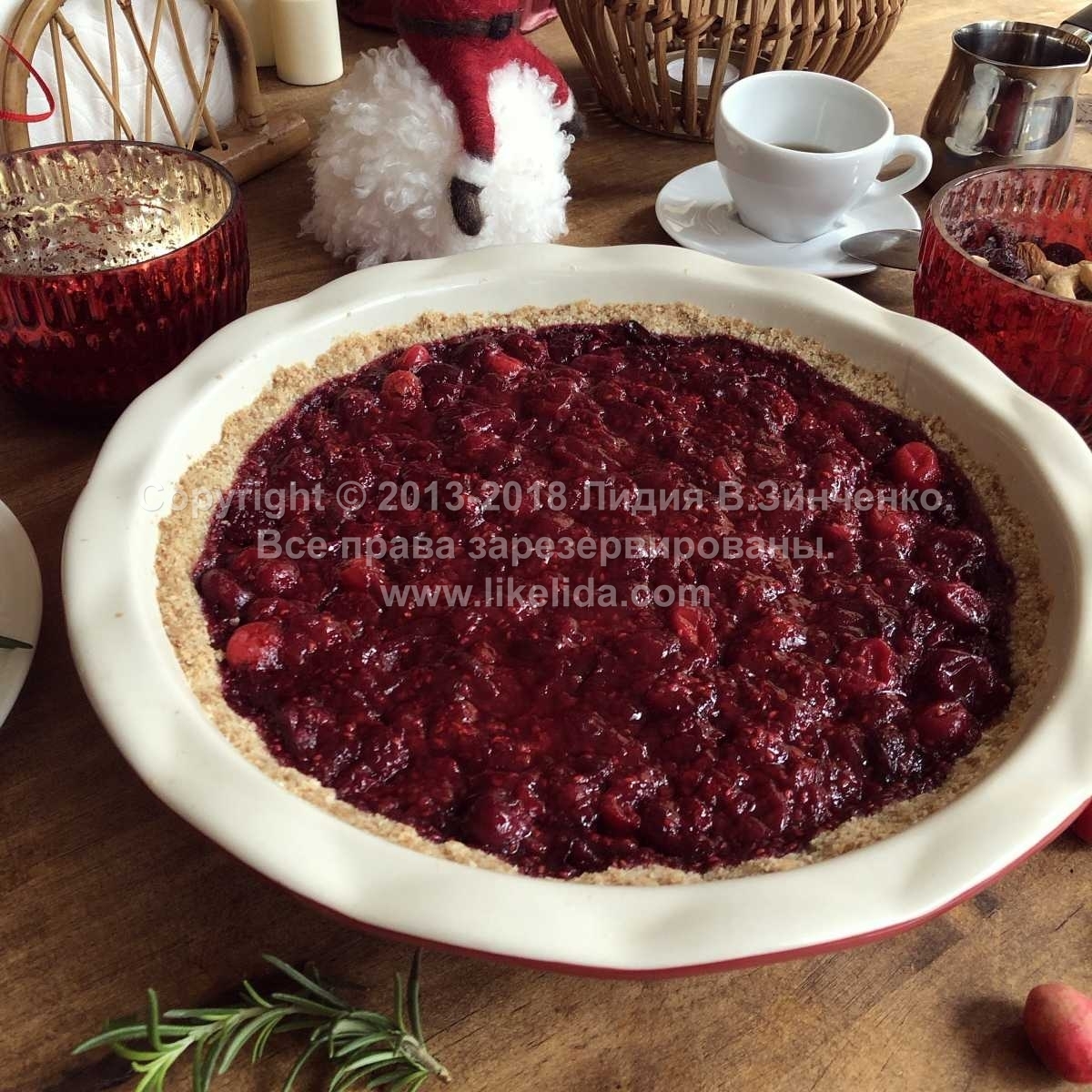 Today we will bake an amazing and super easy to make cranberry-raspberry pie.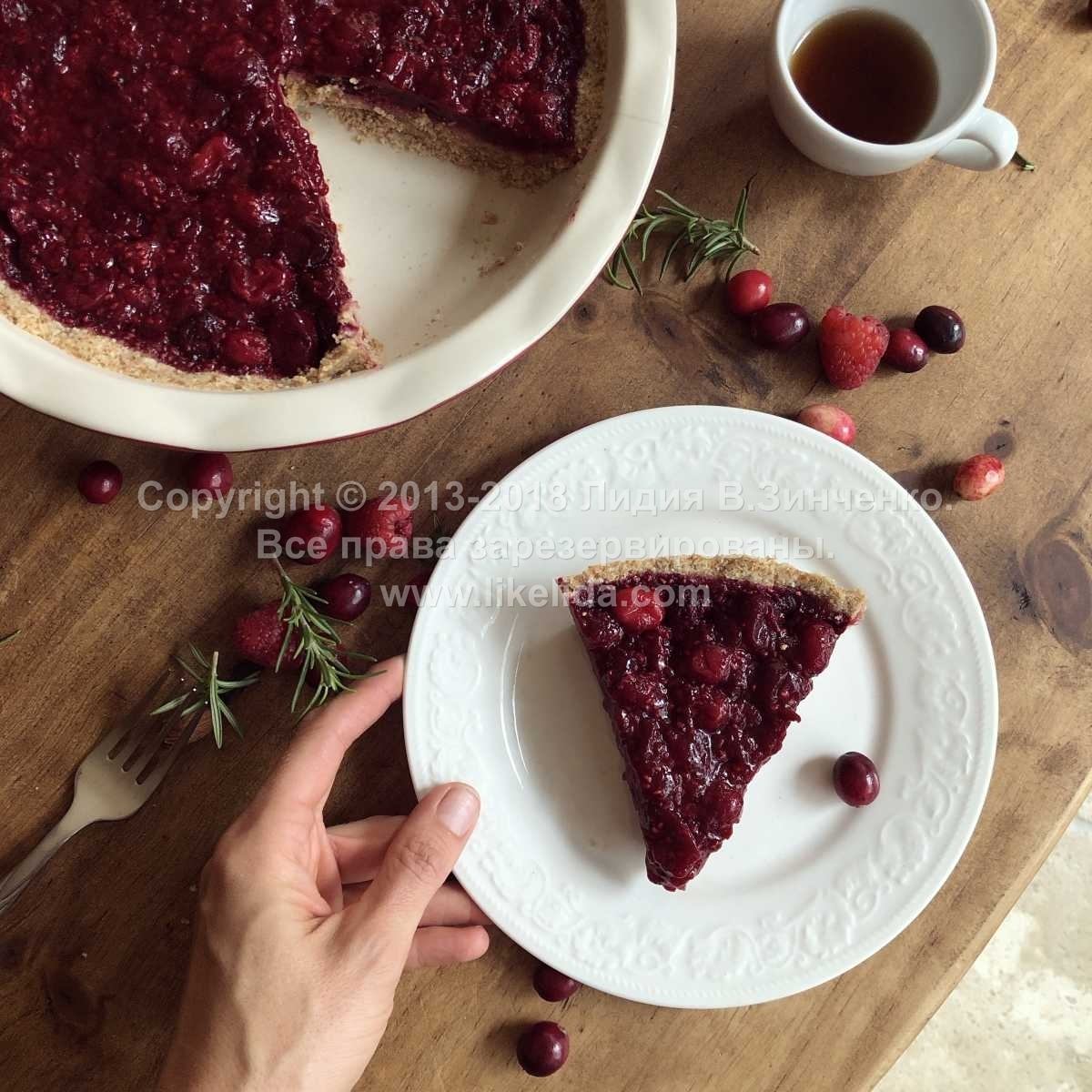 The crust is made with buckwheat groats and almonds. That's a great way to substitute regular flour.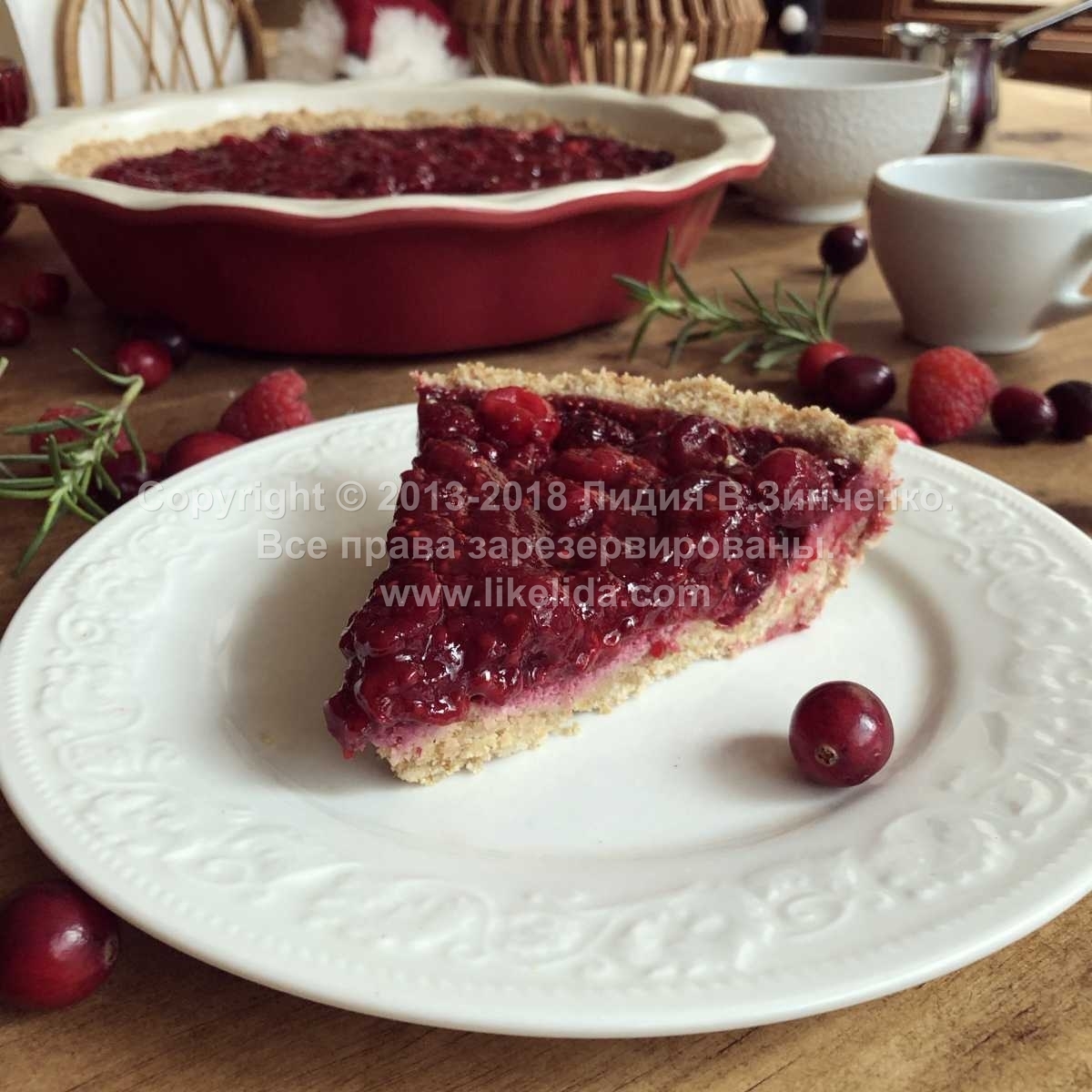 Filling is made of cranberries and raspberries – a combination that will blow your mind away.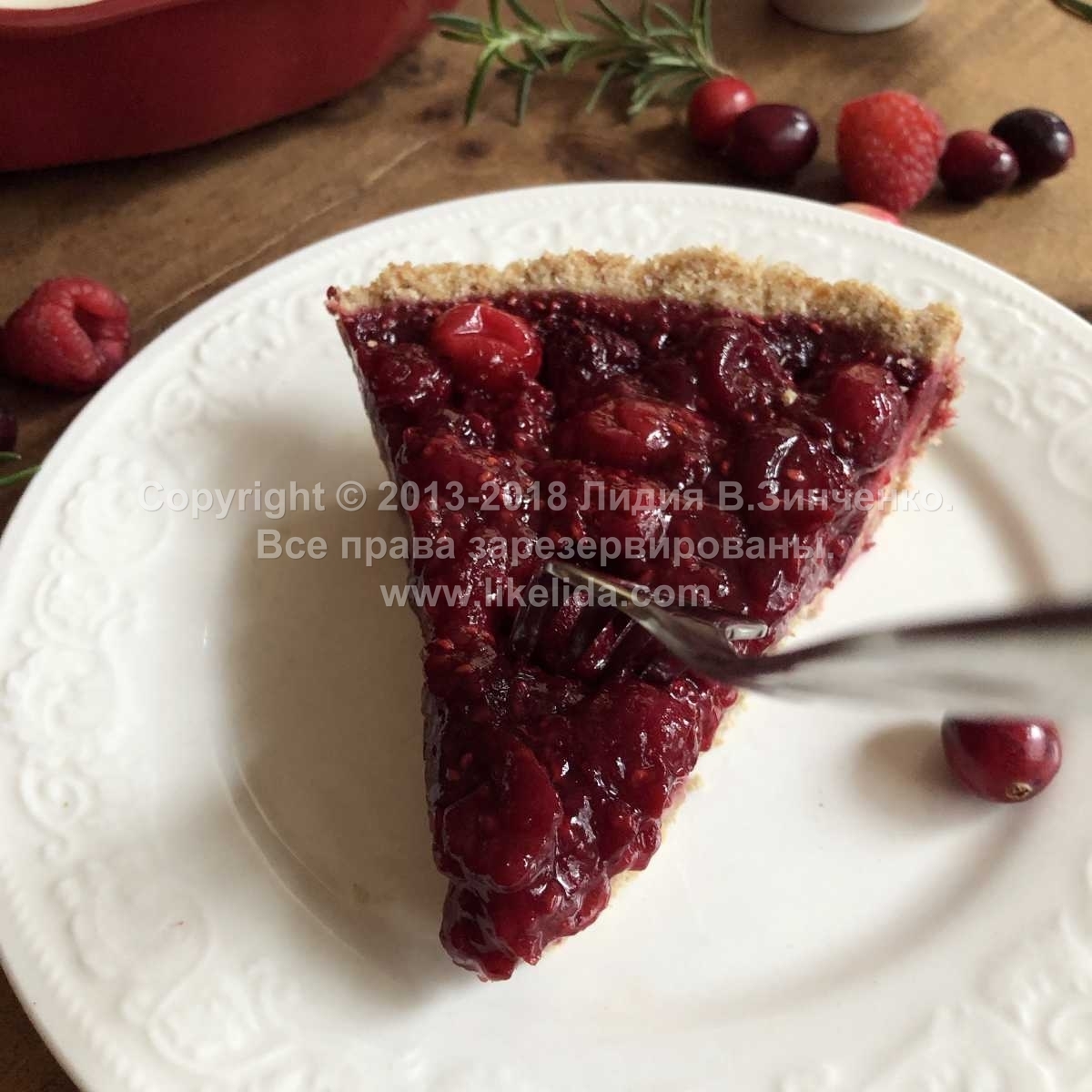 Orange juice is a very important additive here, so please don't forget about it.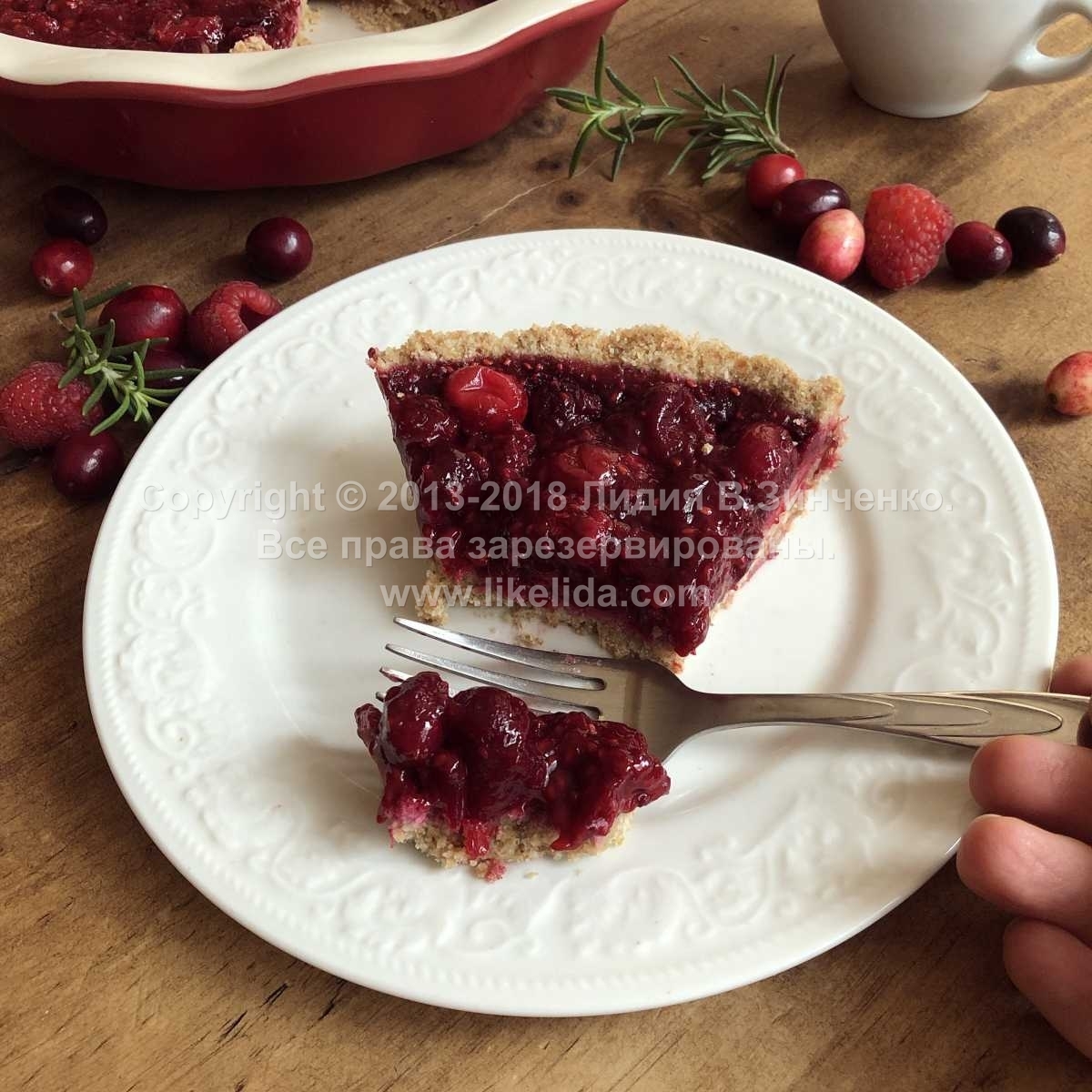 No doubt about that – you will love this pie! A bit sour, with a lovely touch of sweetness.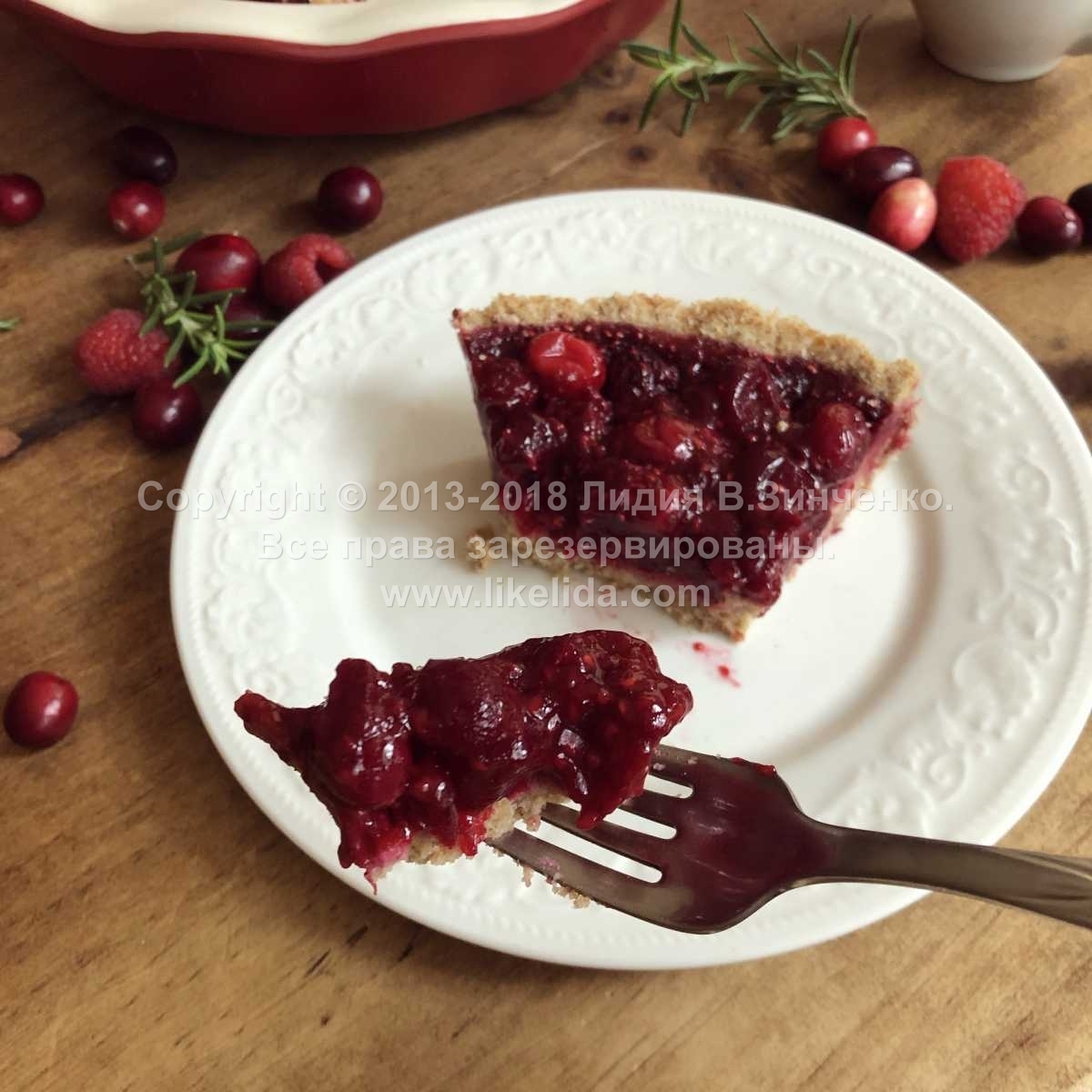 And it's gluten-free! Merry Christmas and Happy New Year!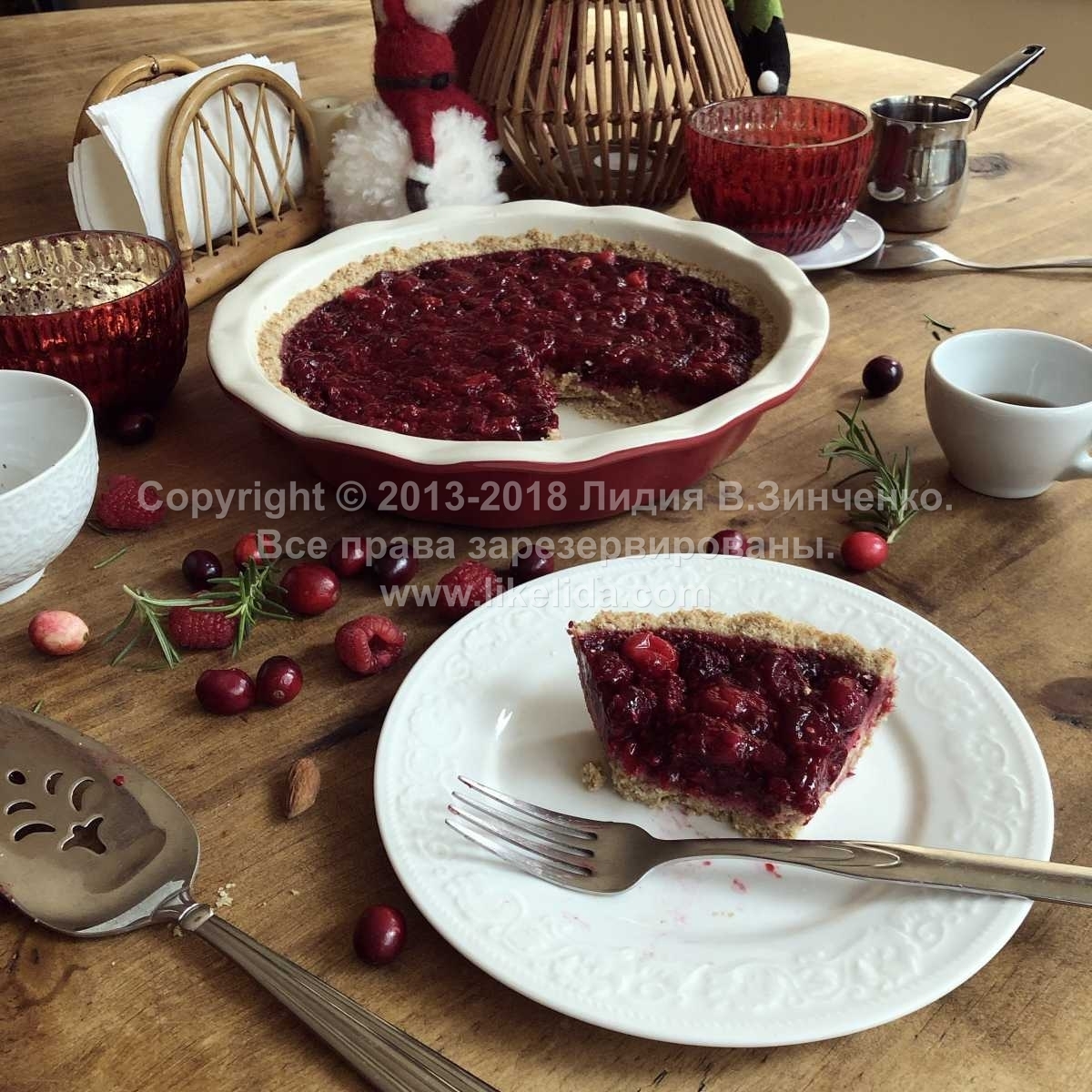 Ready? Let's go cooking!
We will need:
For the crust
3/4 cup (1 cup – 250 ml.) of buckwheat groats
3/4 cup of almond flour
1/2 of coconut flour
1/4 cup of coconut sugar or use brown sugar instead
1/3 cup of coconut oil
1,5 table spoon of maple syrup
3 table spoons of water
For filling
2 cups of cranberries (I use fresh but could be frozen)
2 cups of raspberry
1/2 cup of fresh orange juice
3 table spoons of maple syrup or agave
3 table spoons of coconut sugar or brown sugar
1/4 table spoons of starch (I use guar gum)
Heat up your oven to 165C/325F.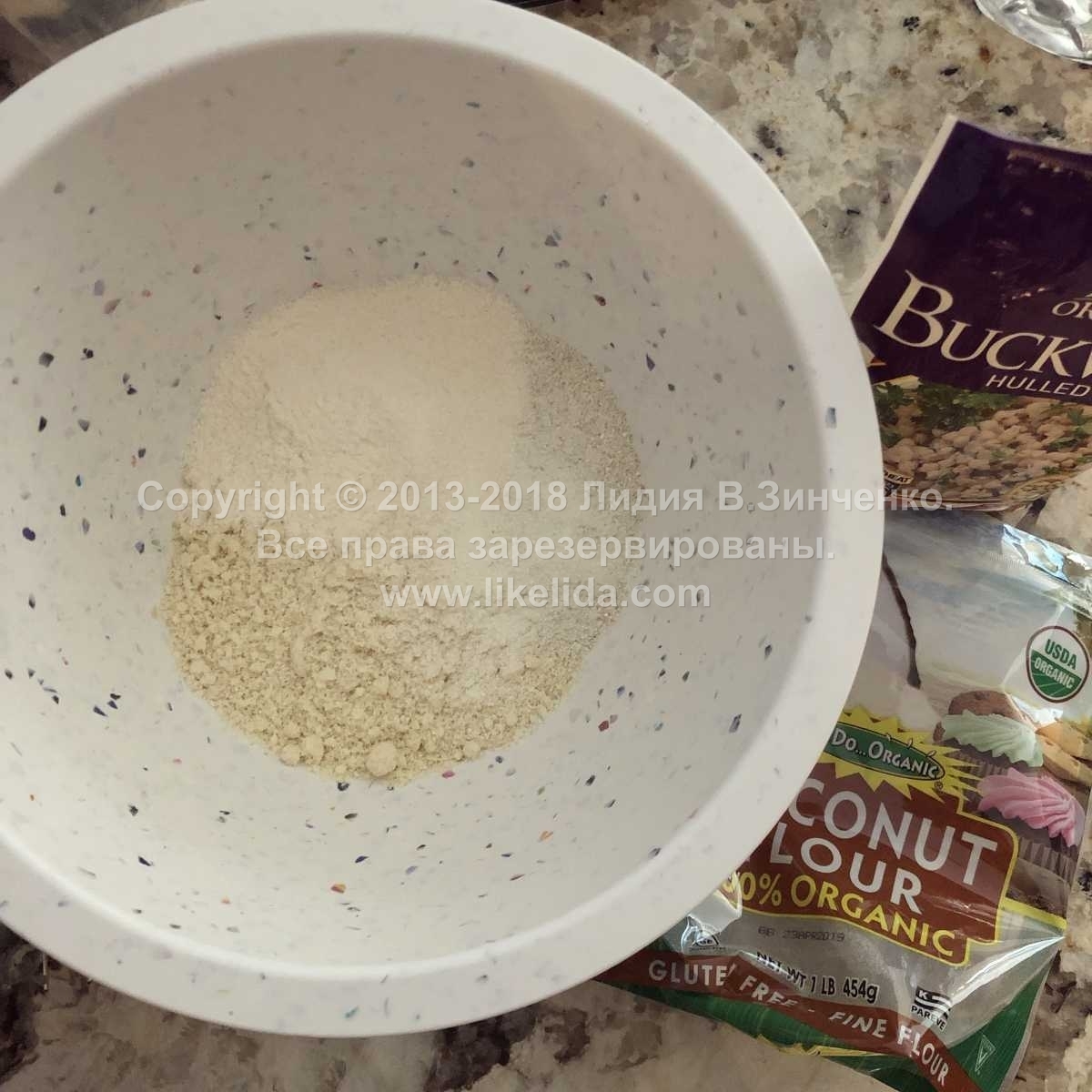 Grind your groats or use ready buckwheat flour. Mix with other flours from the recipe.


Add oil, sugar, water and form the crust.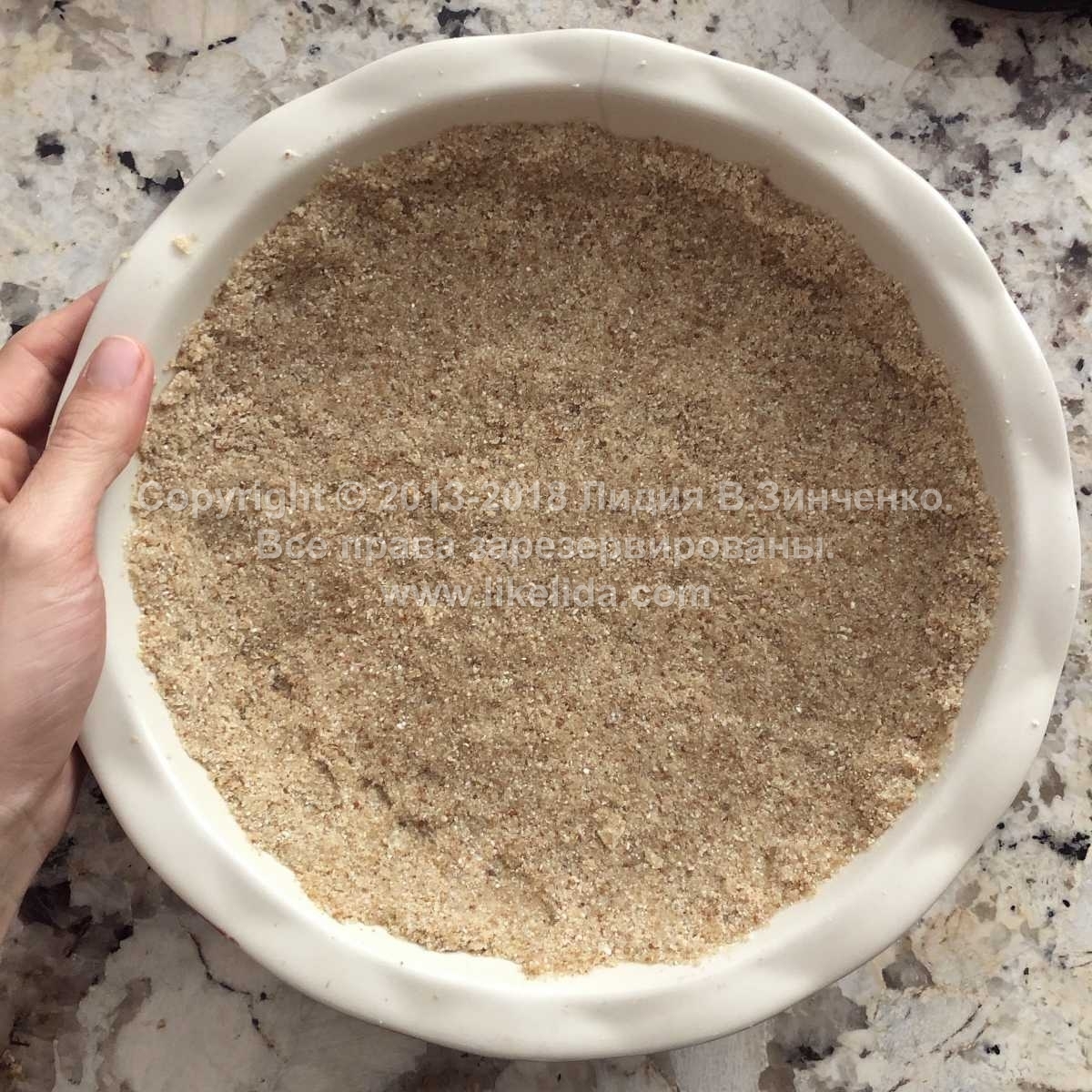 Should be easy to make.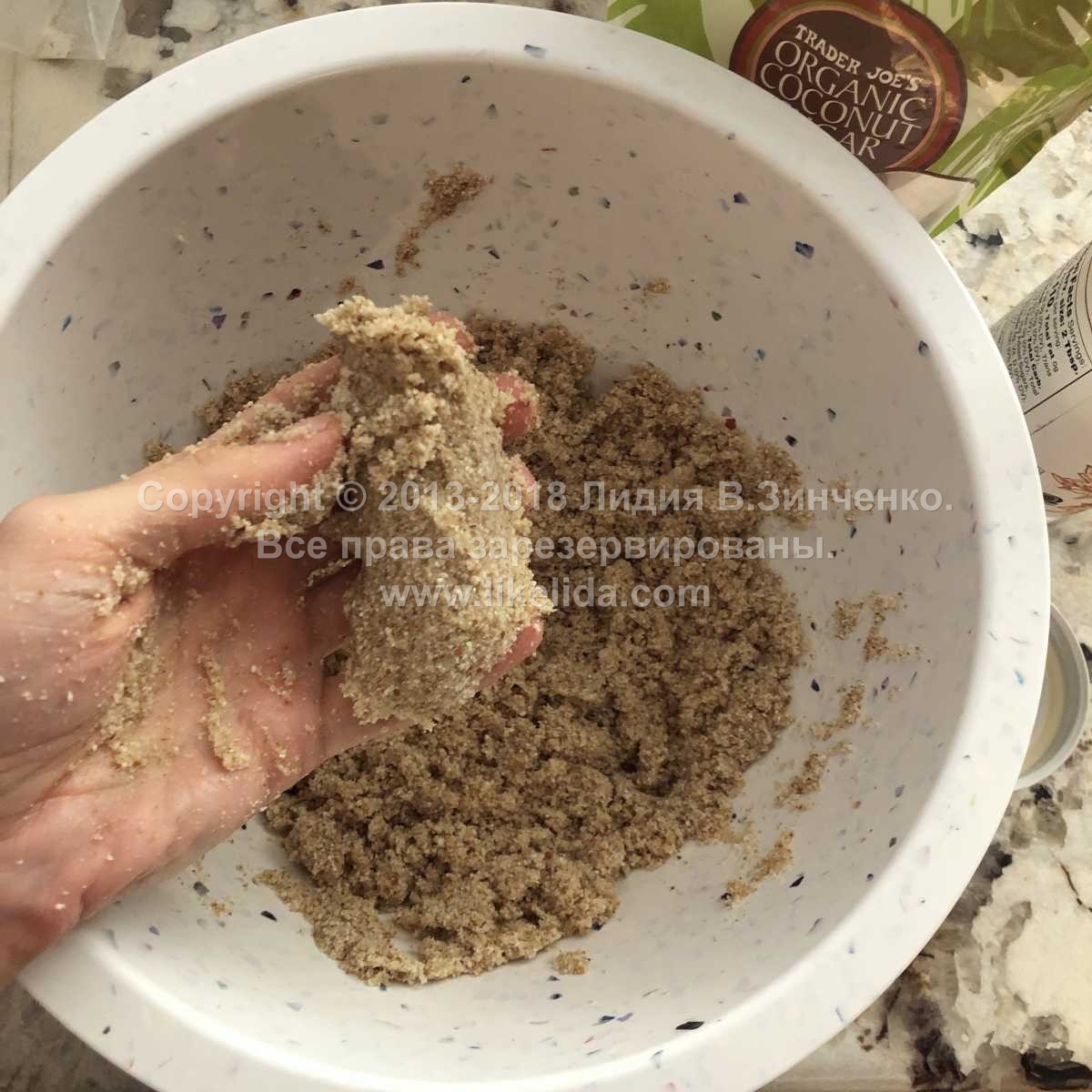 If the dough is not sticky, add some water.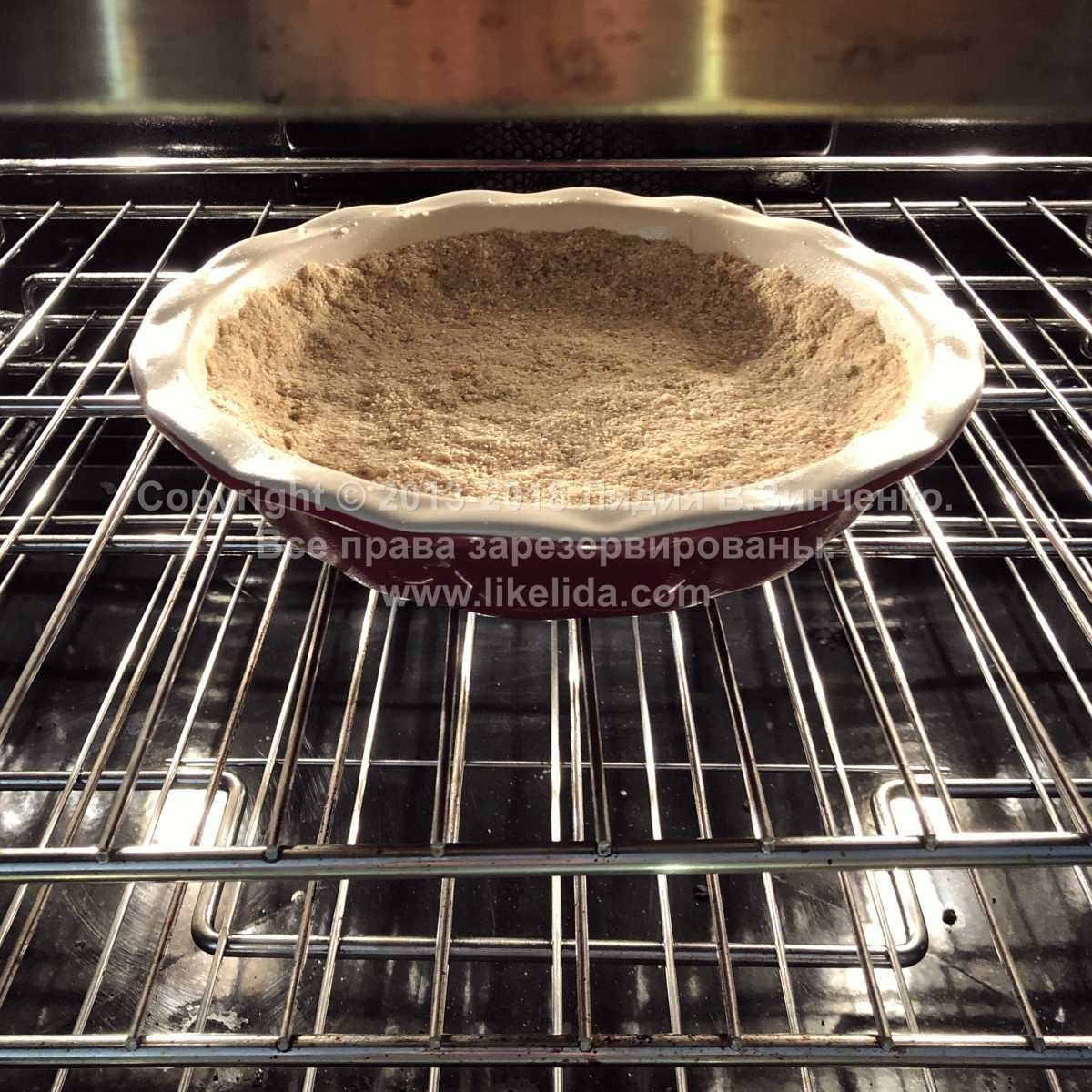 Put it in the oven for 10 min. to brown a bit.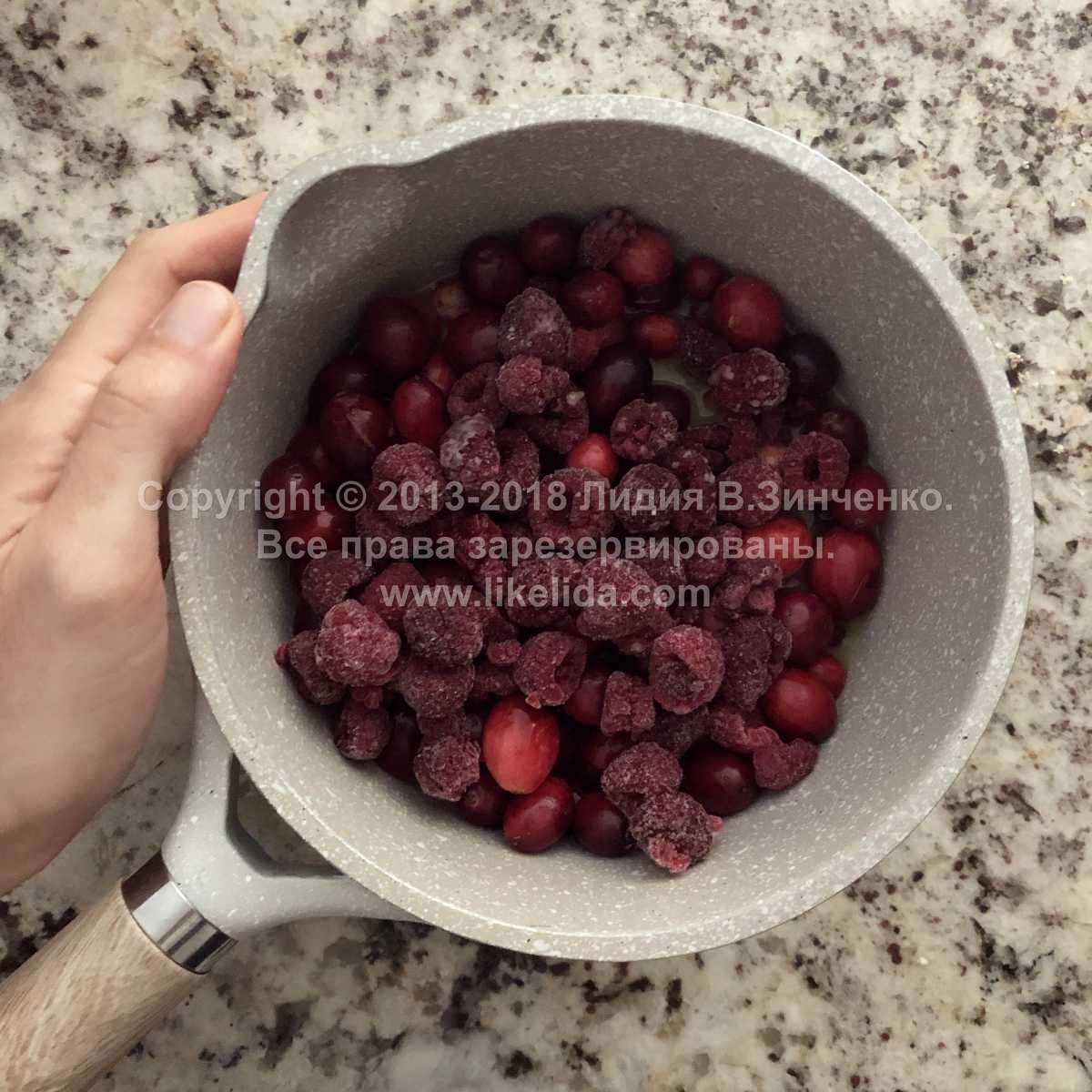 For filling mix cranberries, raspberries and orange juice.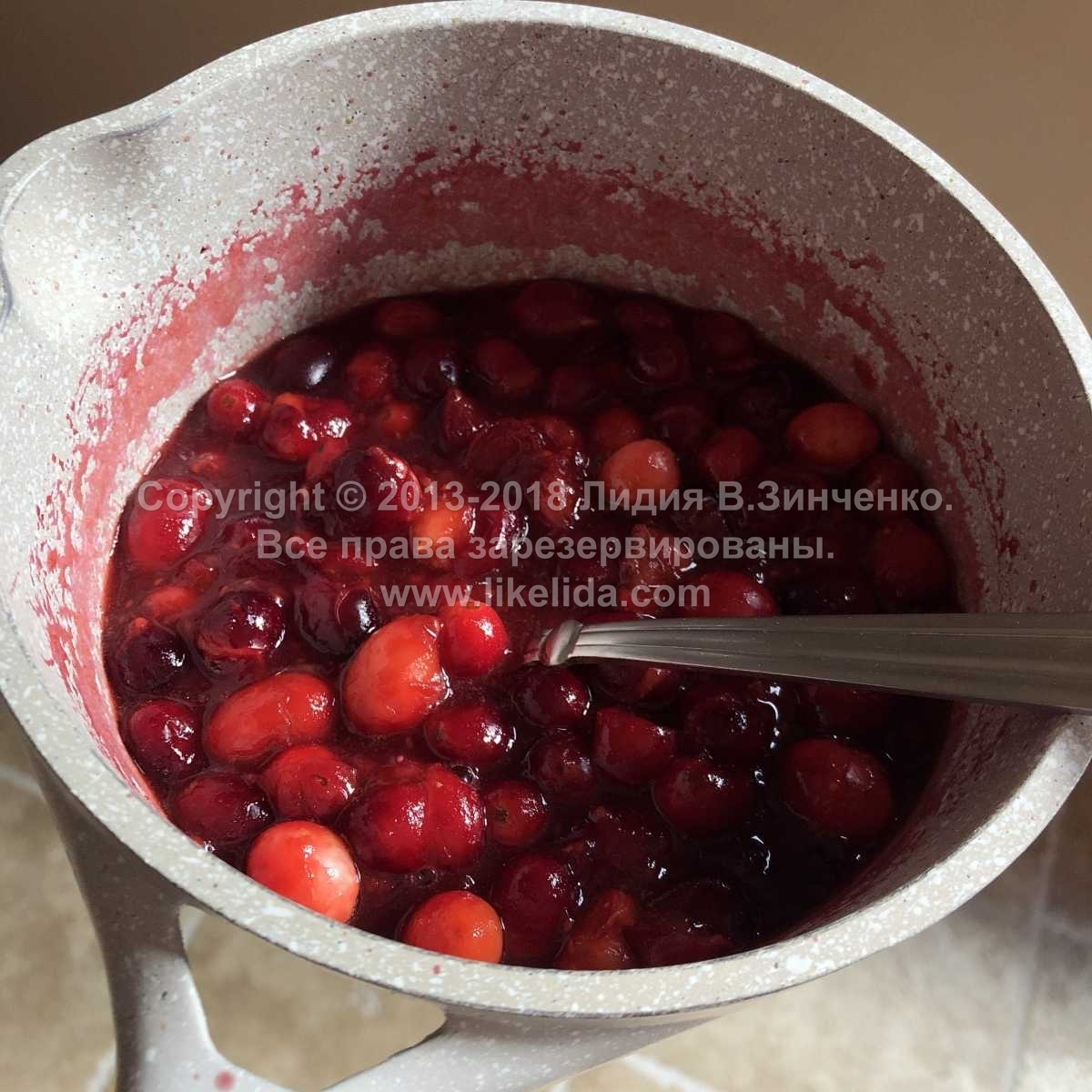 Add sugar and syrup.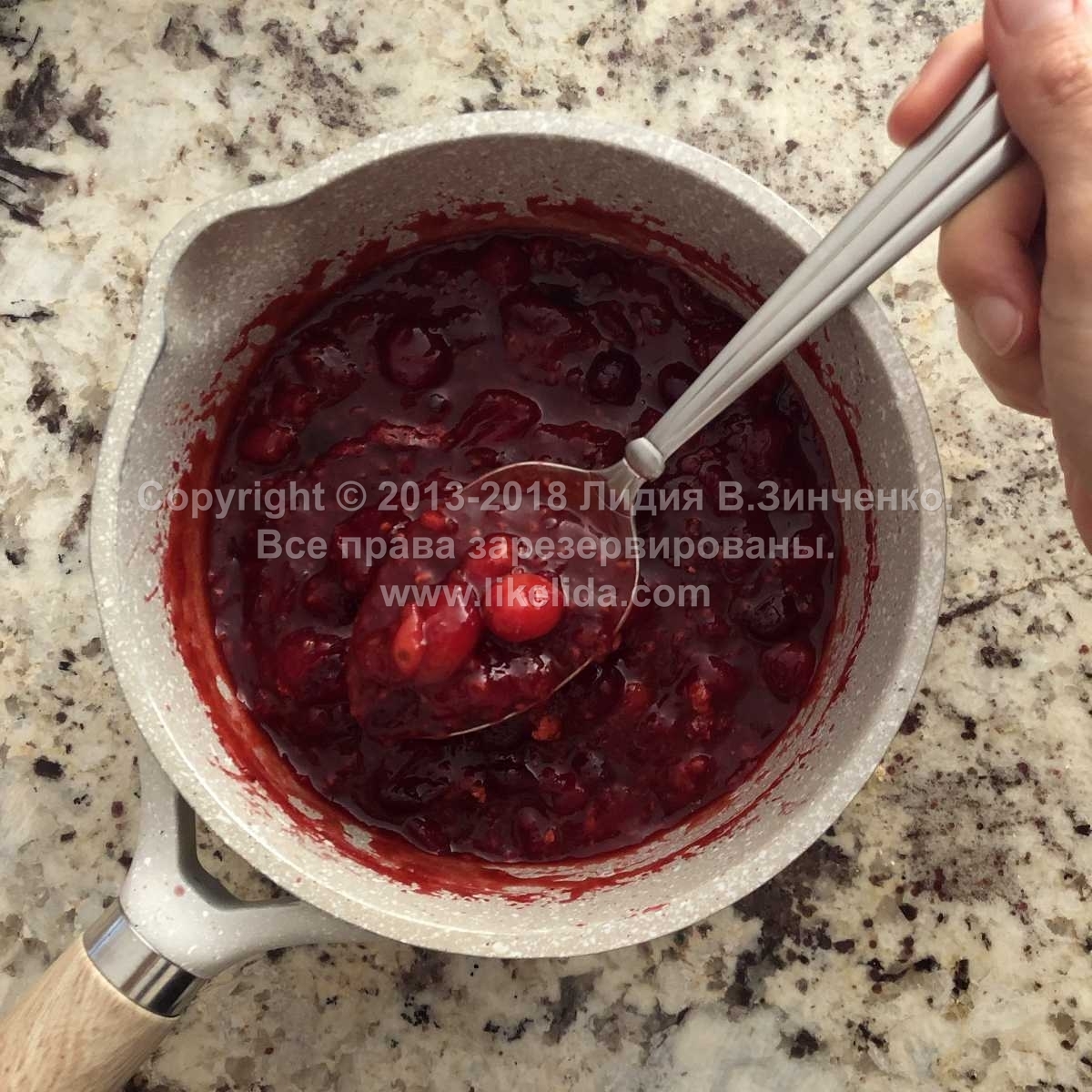 Boil for about 10 min. When done boiling, add starch.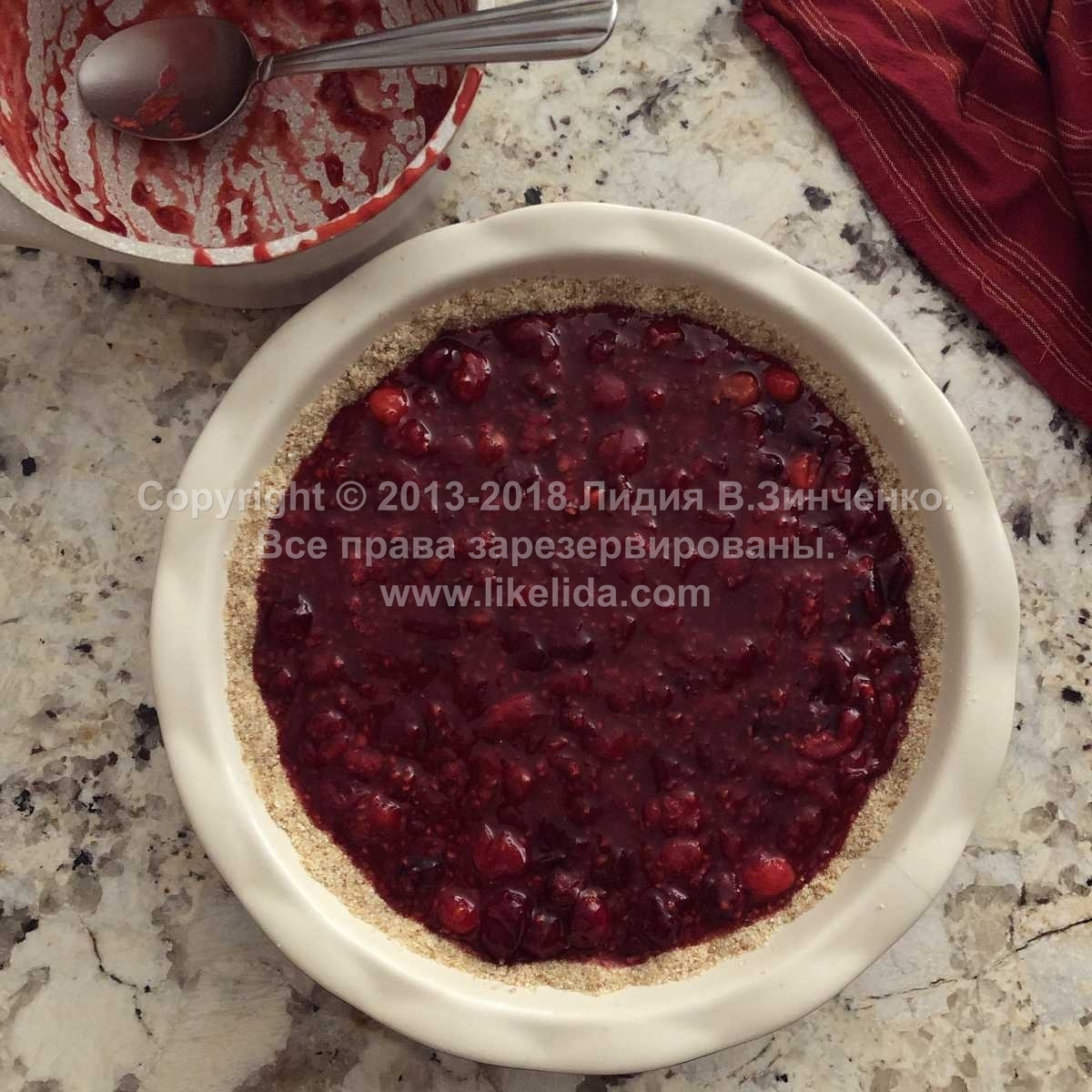 Take you crust out, pour filing and put back into the oven for 15 min more.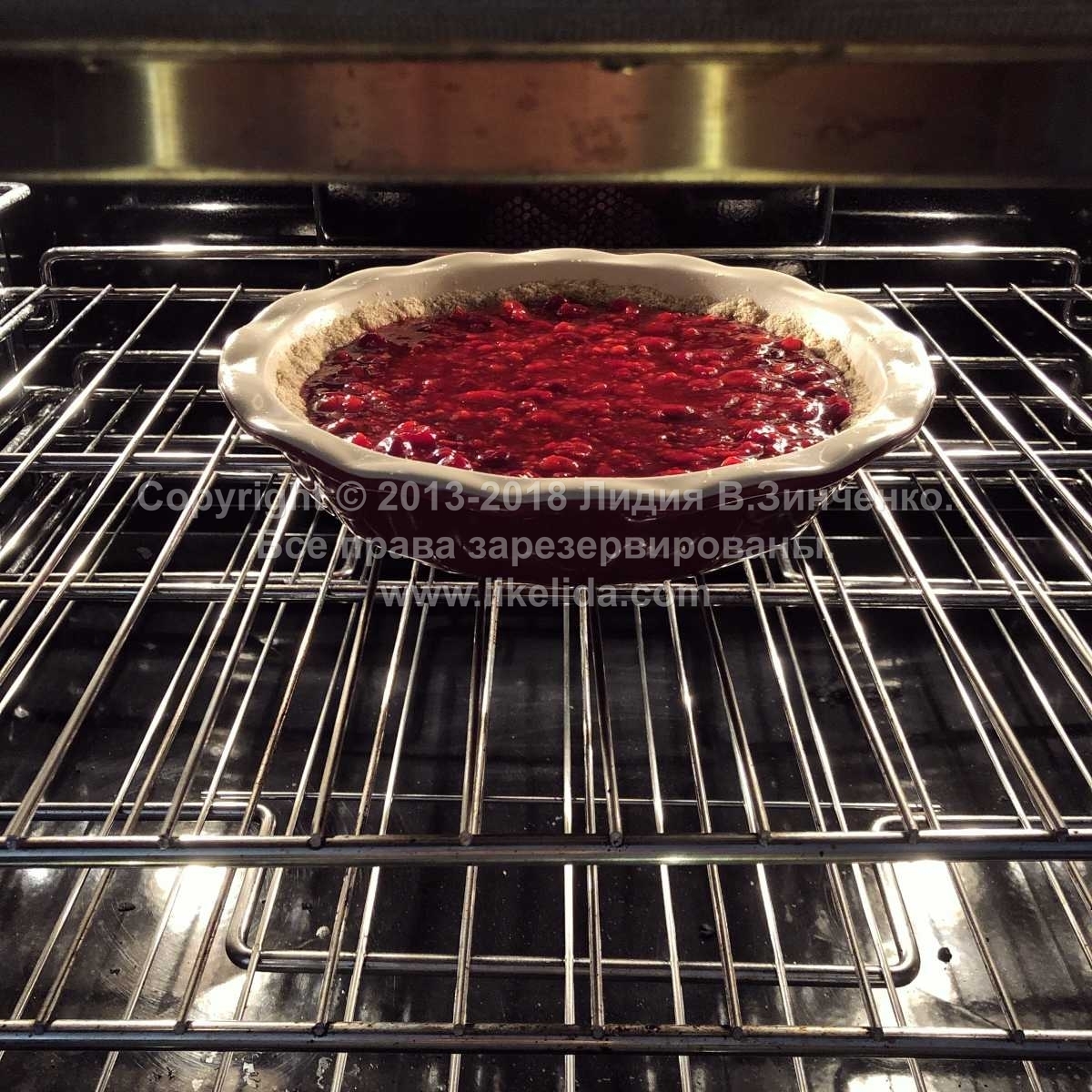 Done!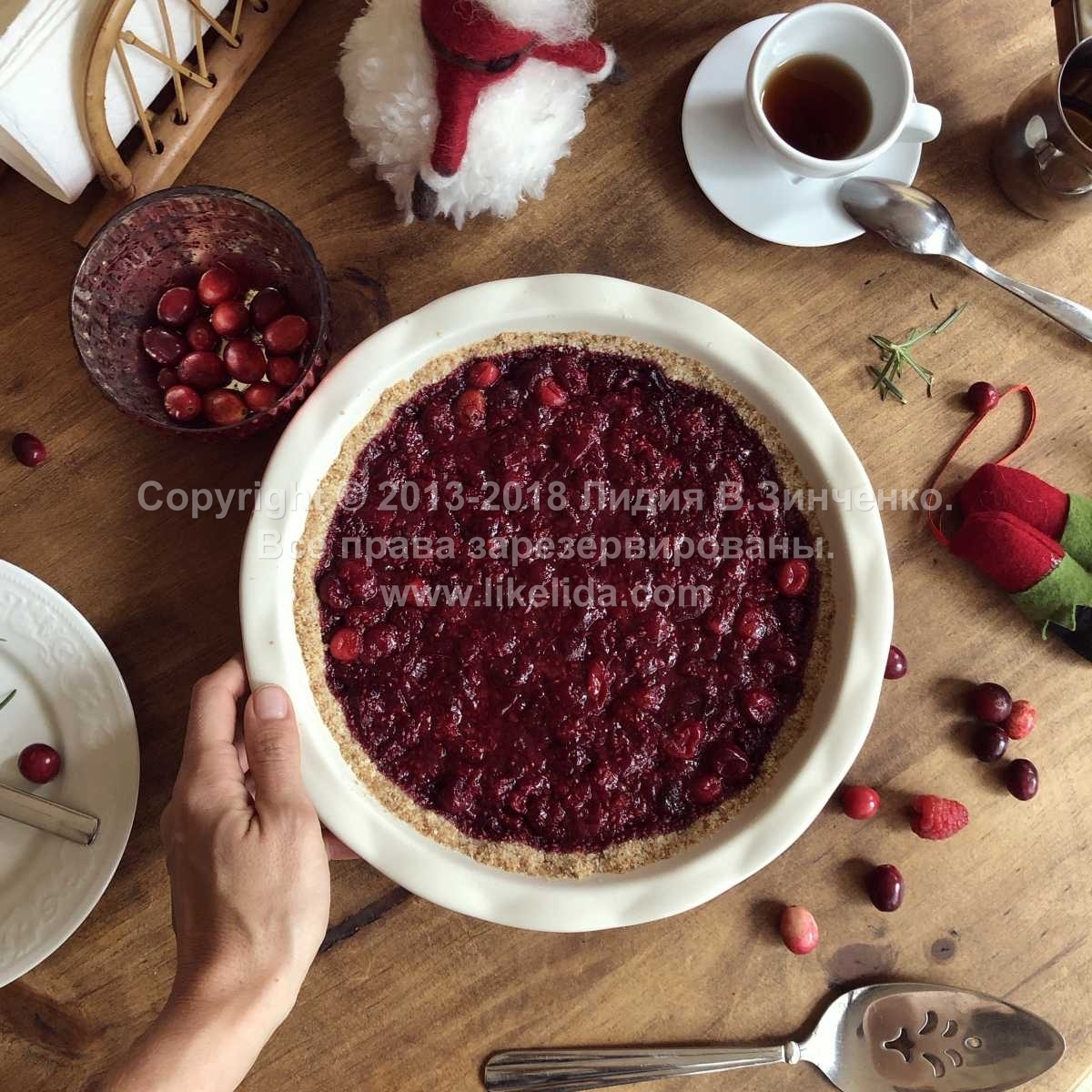 Super tasty, delicious and easy to make.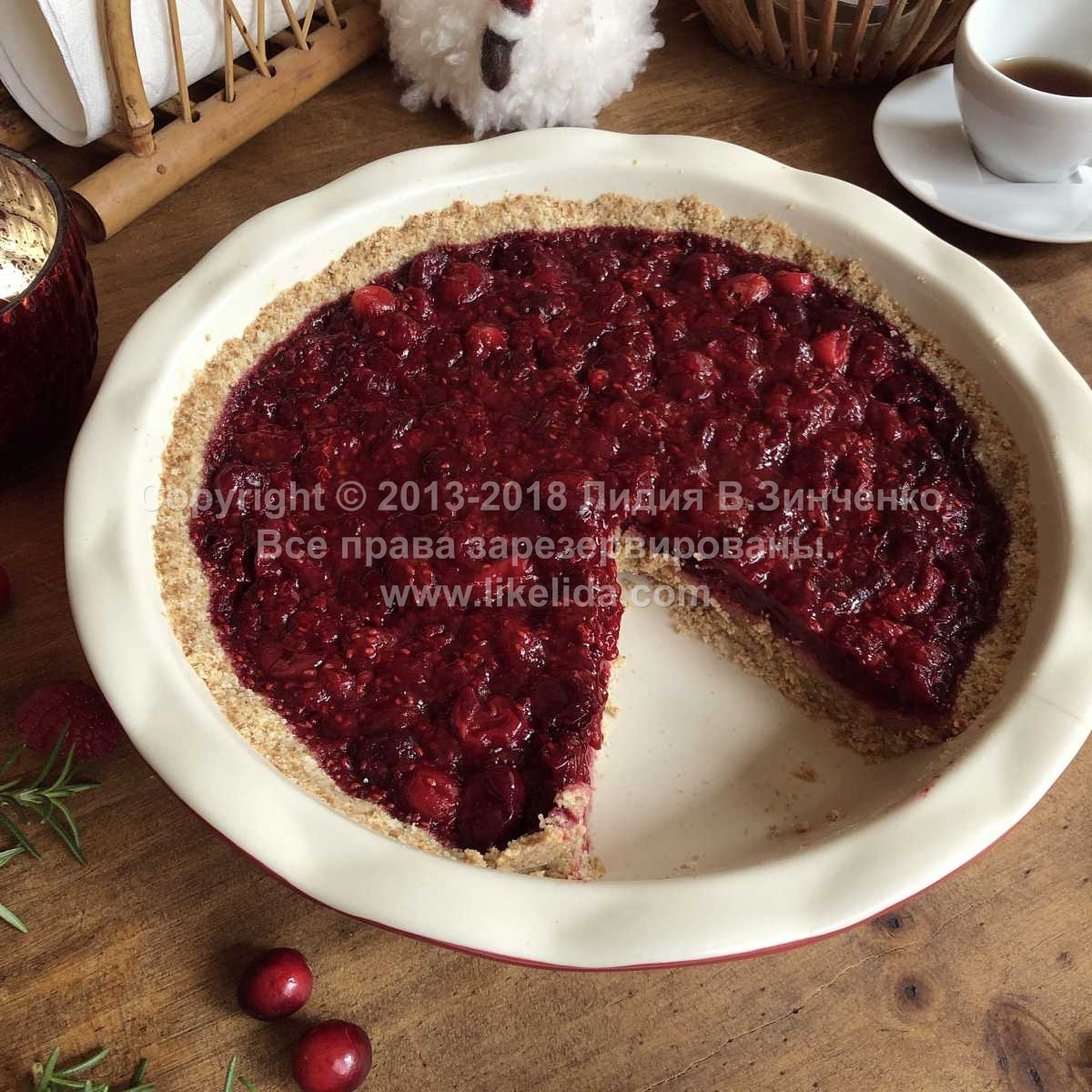 Happy Holidays, everyone!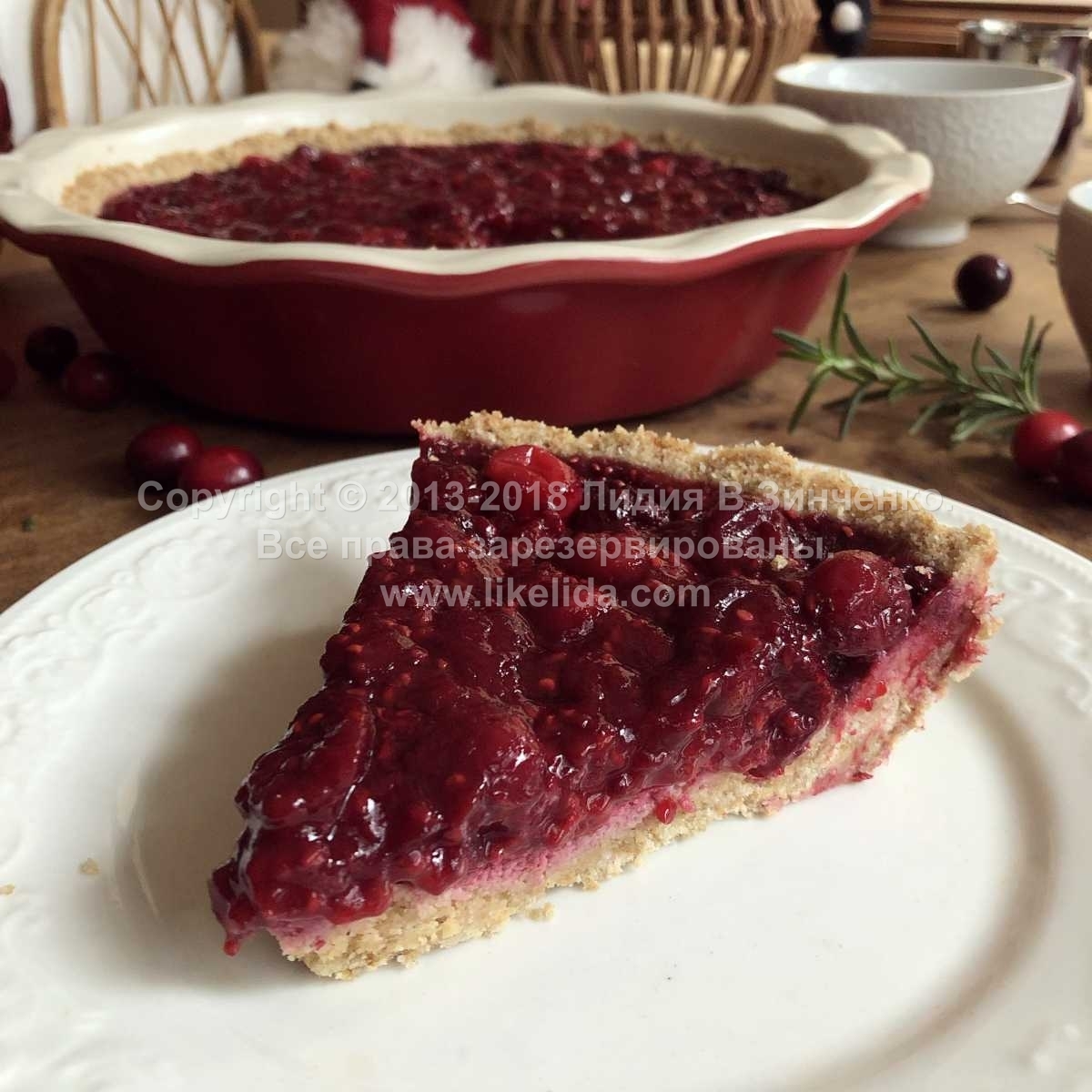 And don't forget about your lovely neighbors.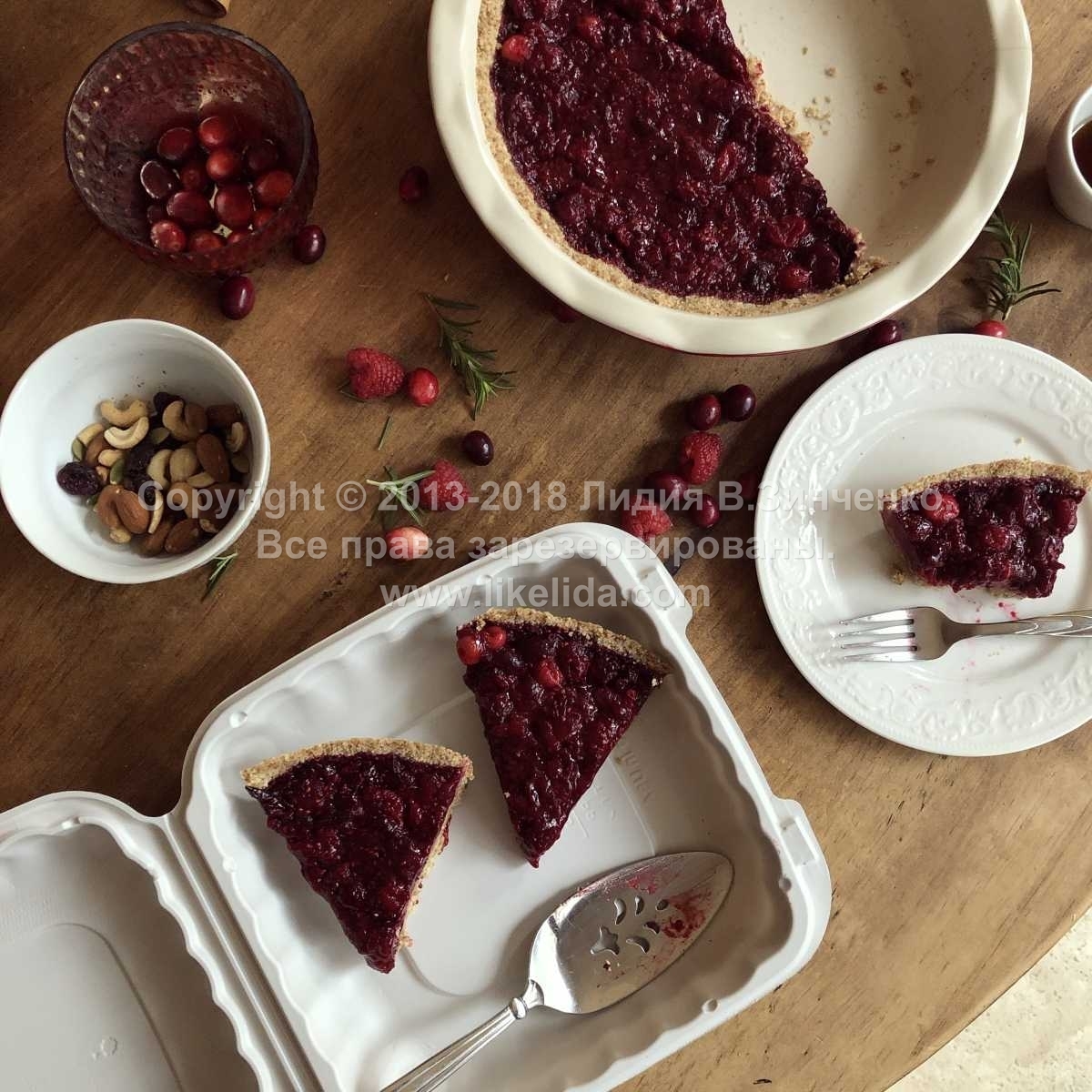 They too deserve some holiday spirit.