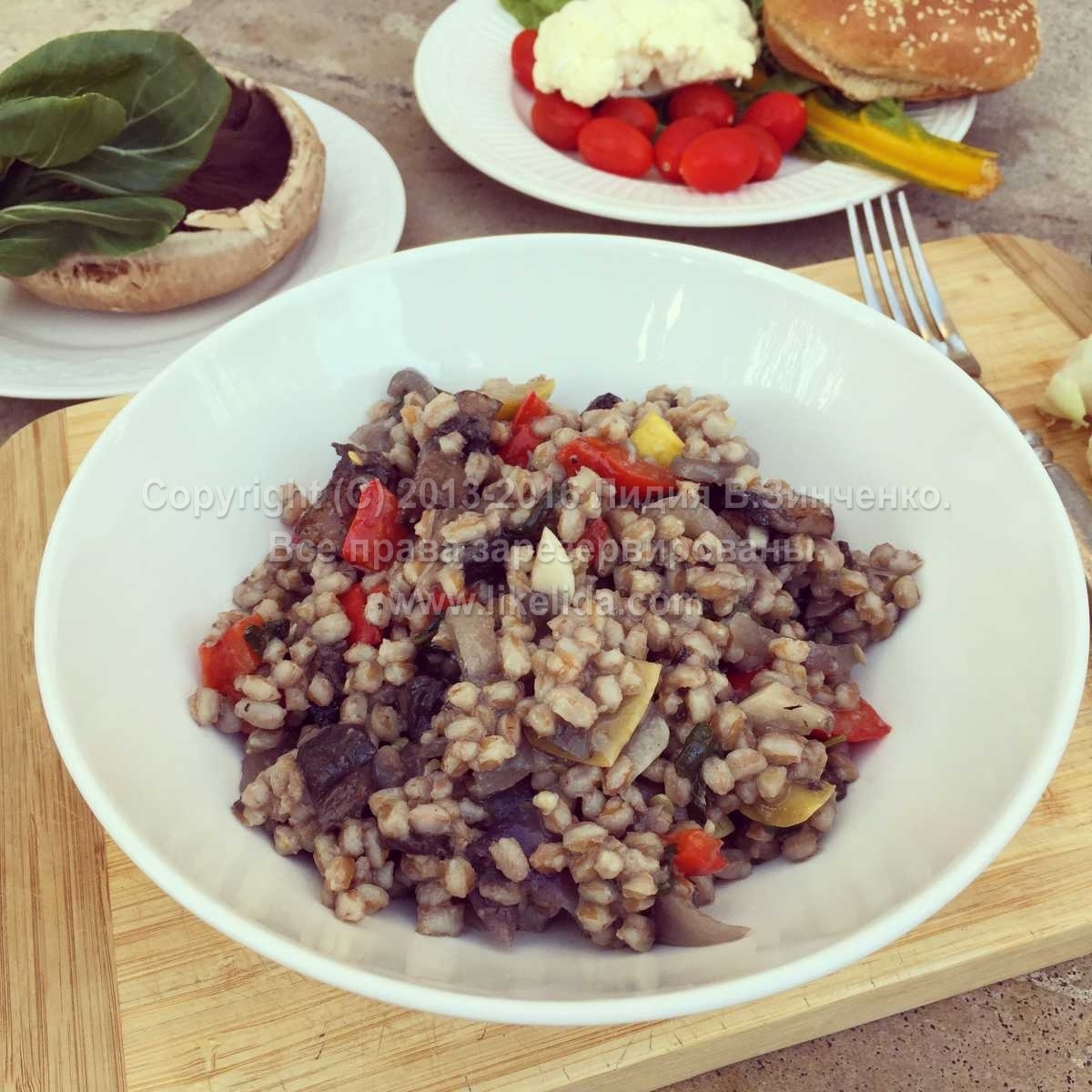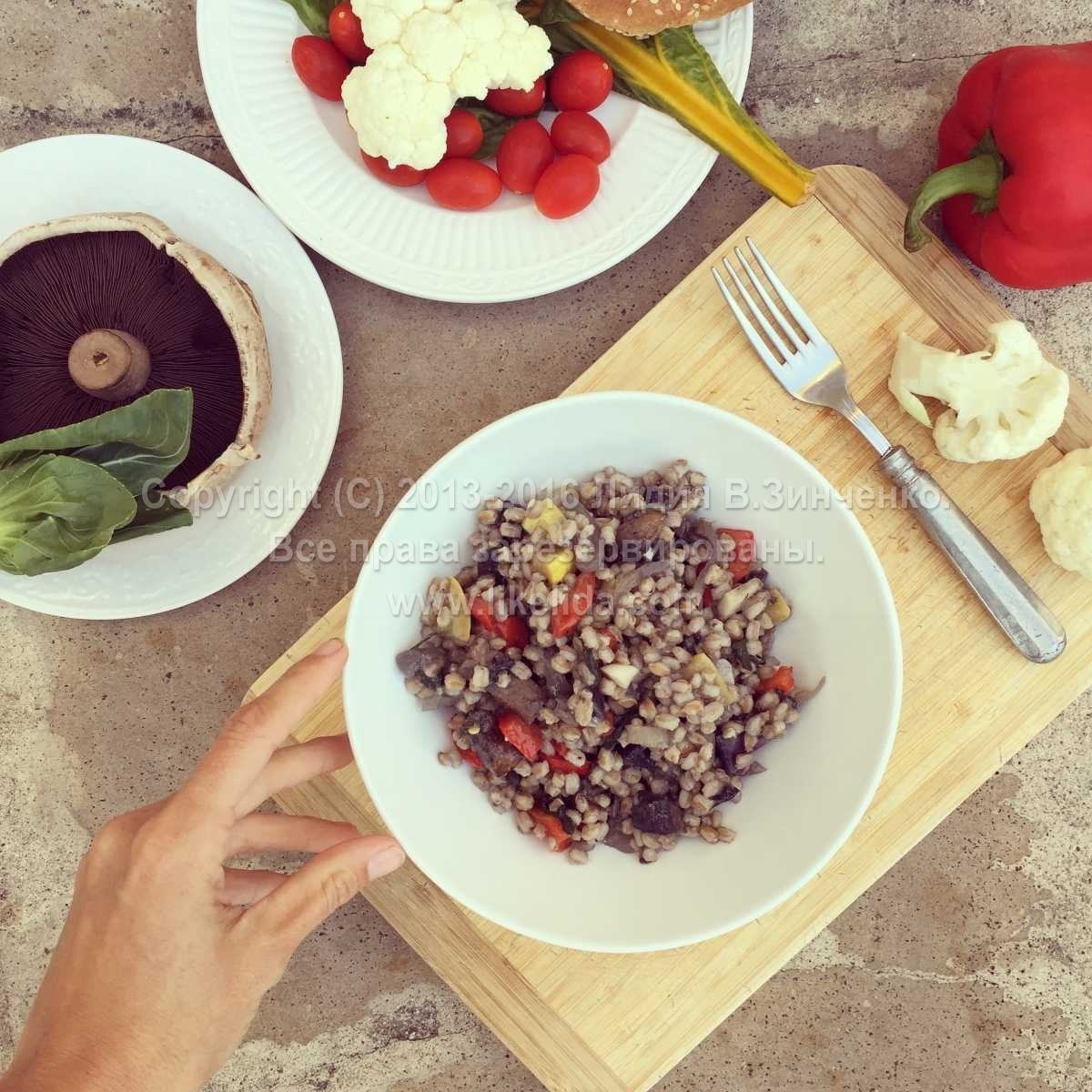 Today we are cooking an absolutely stunning cold farro garnish or salad if you will.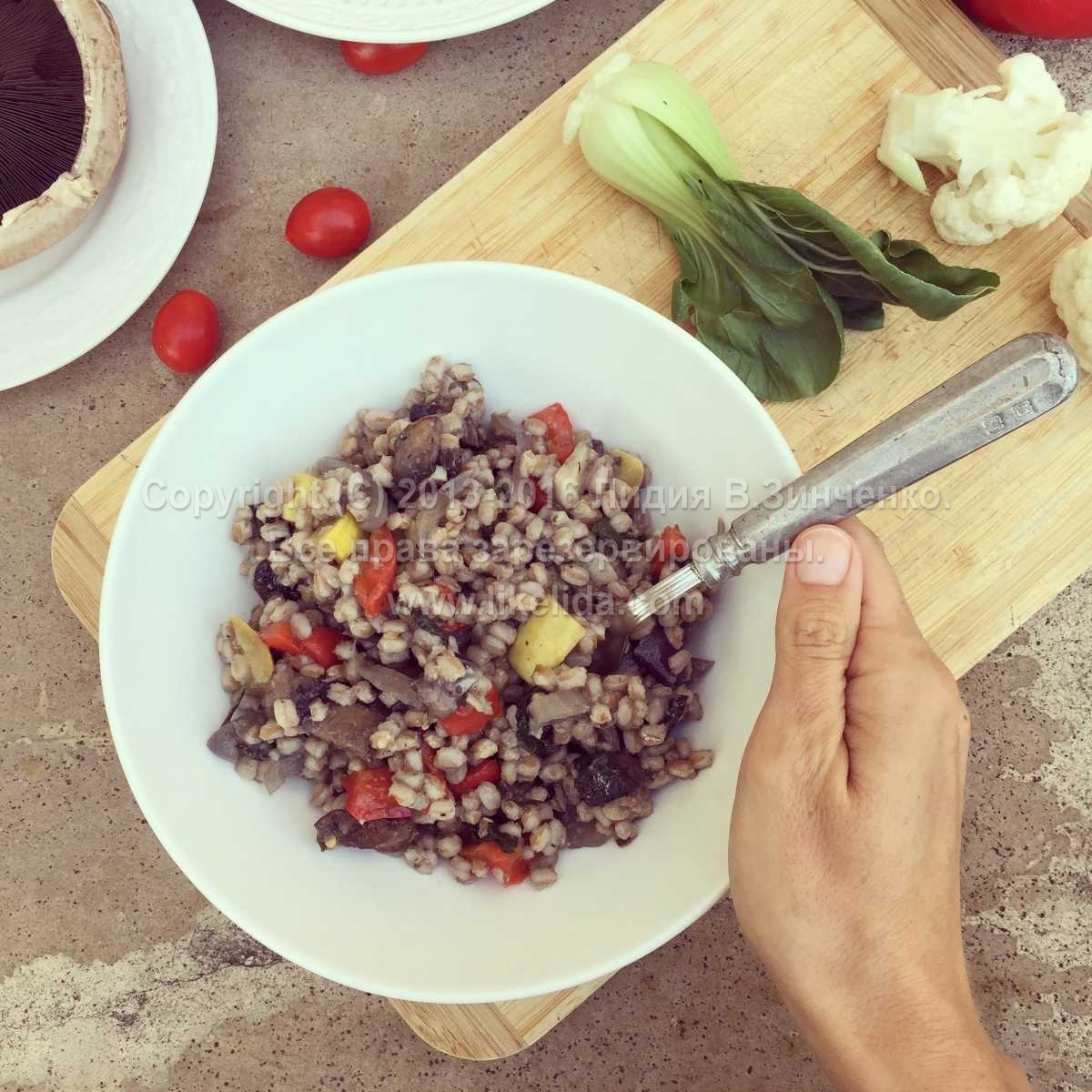 In Russia, this ancient cereal is called "polba". Farro contains gluten, but a very small dose of it, so it should not frighten people sensitive to gluten.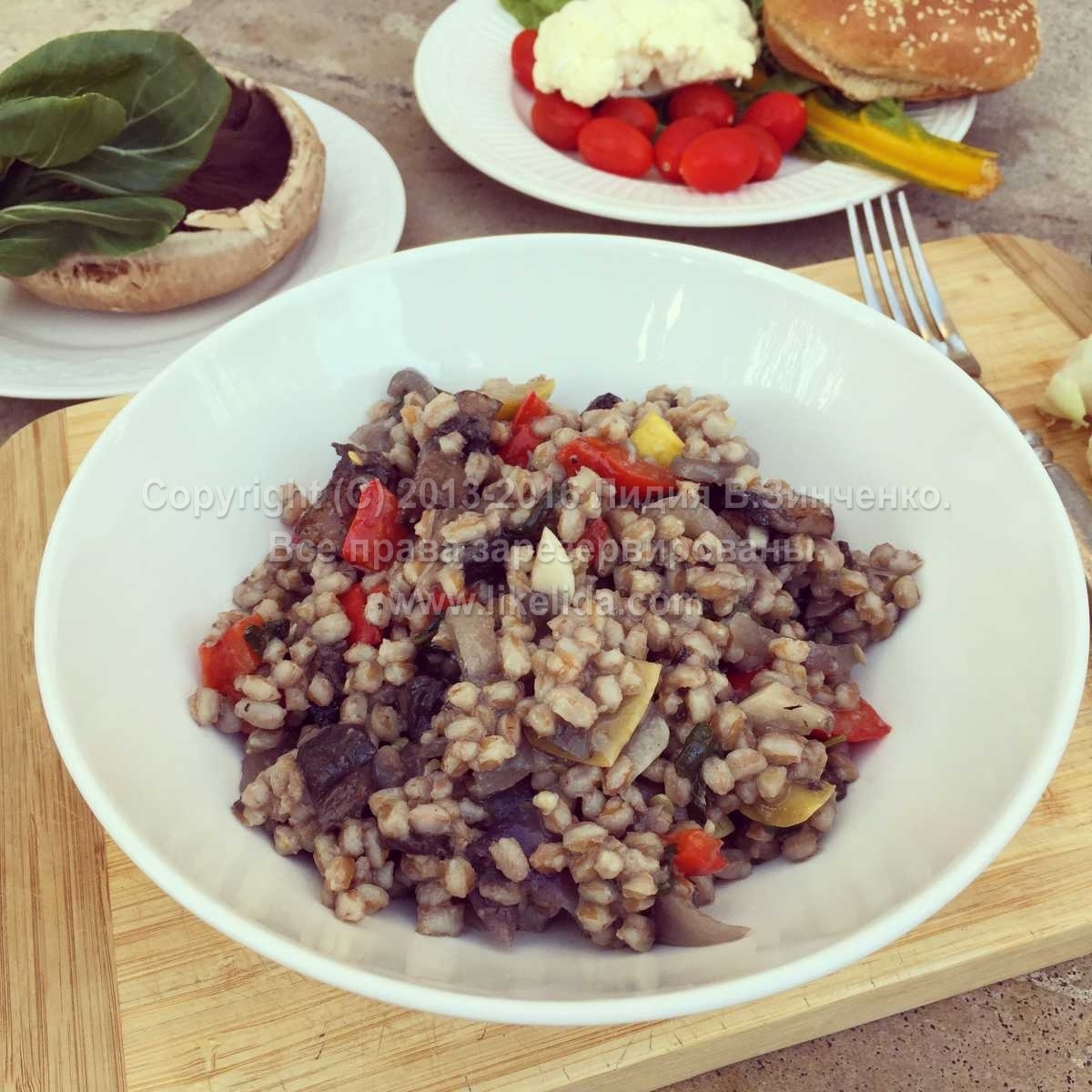 Farro contains a large dose of fiber, it is rich in iron, zinc, contains an extensive group of vitamin B. 1/2 cup of farro contains 7 grams of fiber, 8 grams of protein and only 150 calories.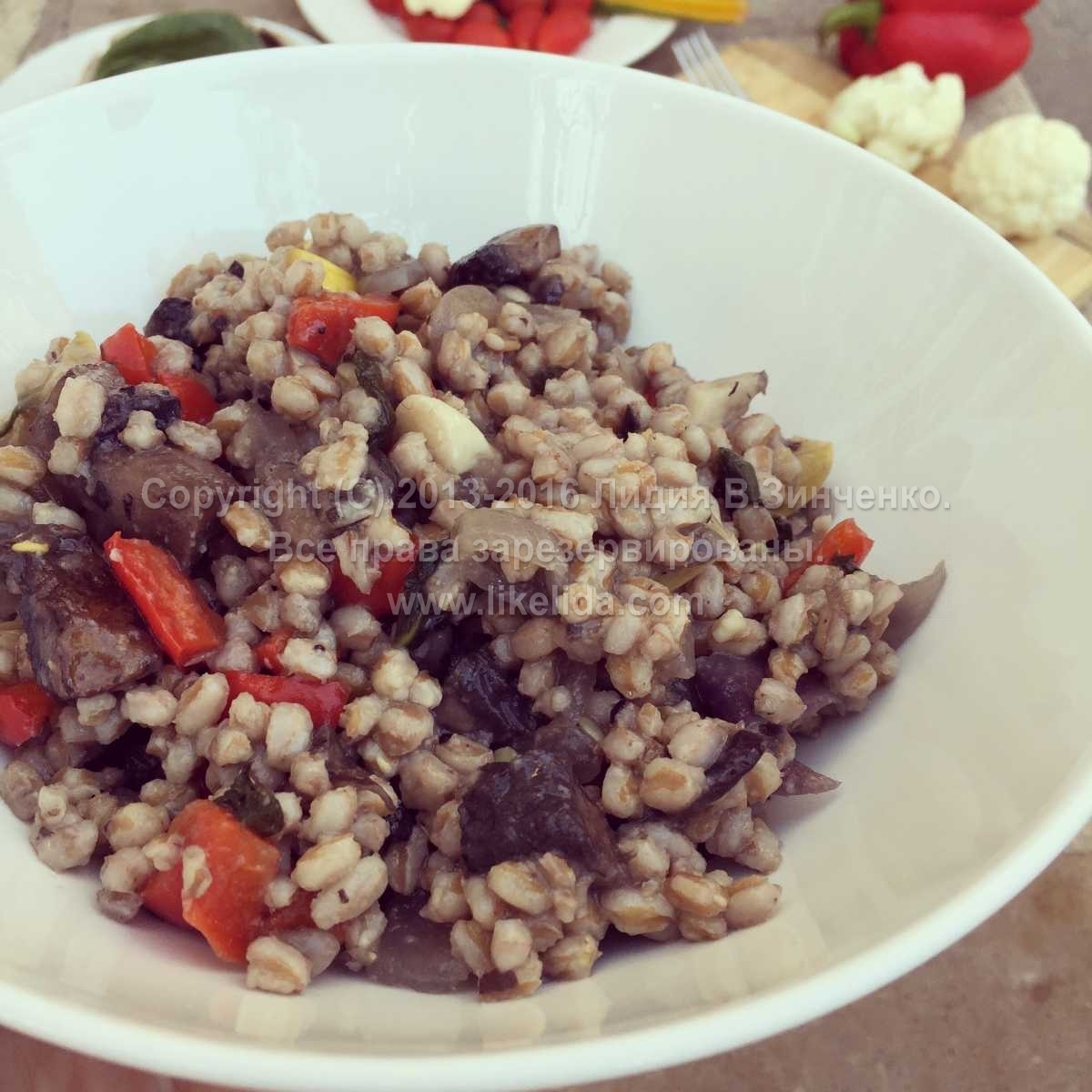 Not so bad for regular cereals!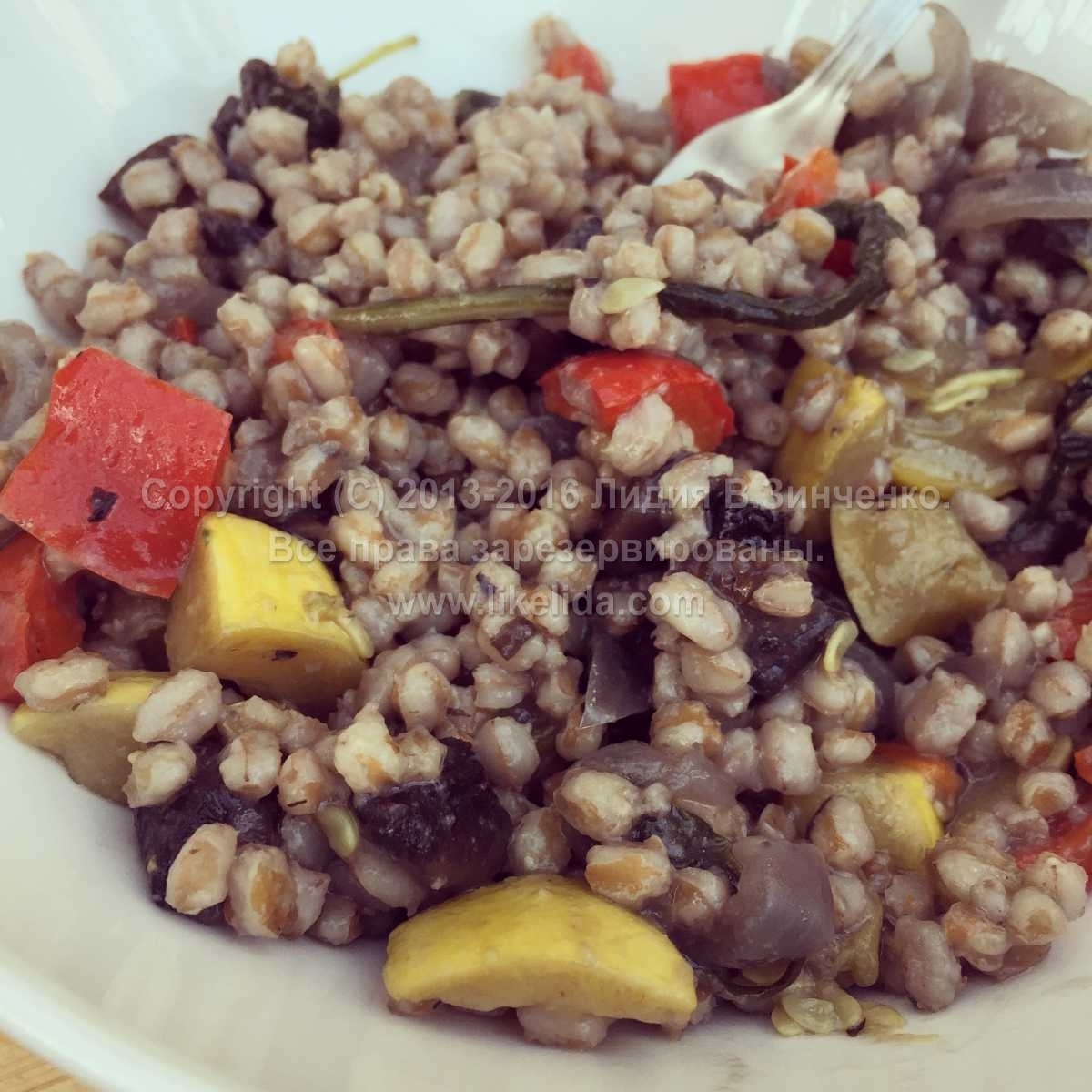 If you cannot find it in your city, then I advise you to replace it with pearl barley.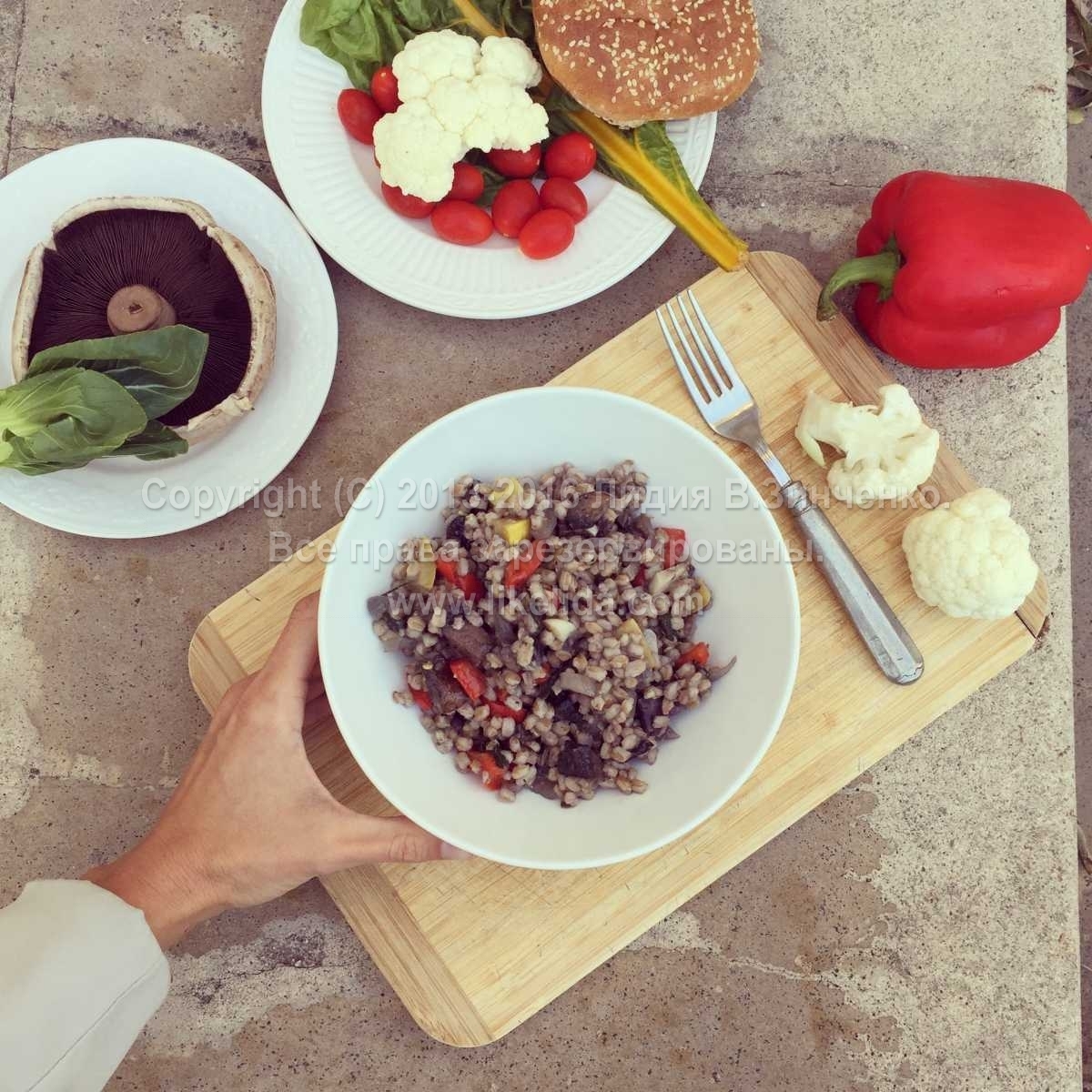 This garnish perfectly fills, it is easy to cook and everyone is going to love it.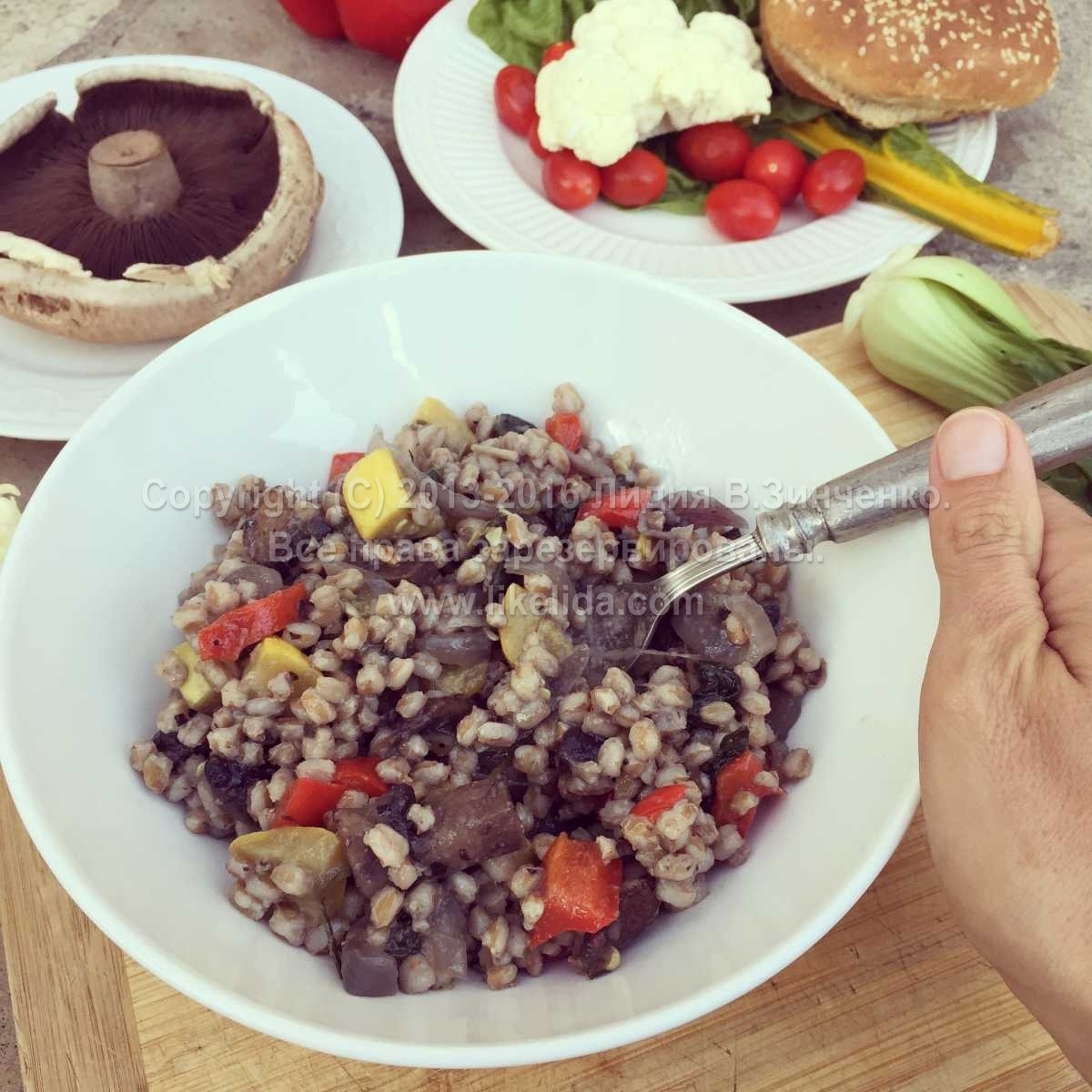 I prefer to eat it cold, but the choice is yours. This garnish is perfectly stored in the refrigerator in a closed container for up to 1 week.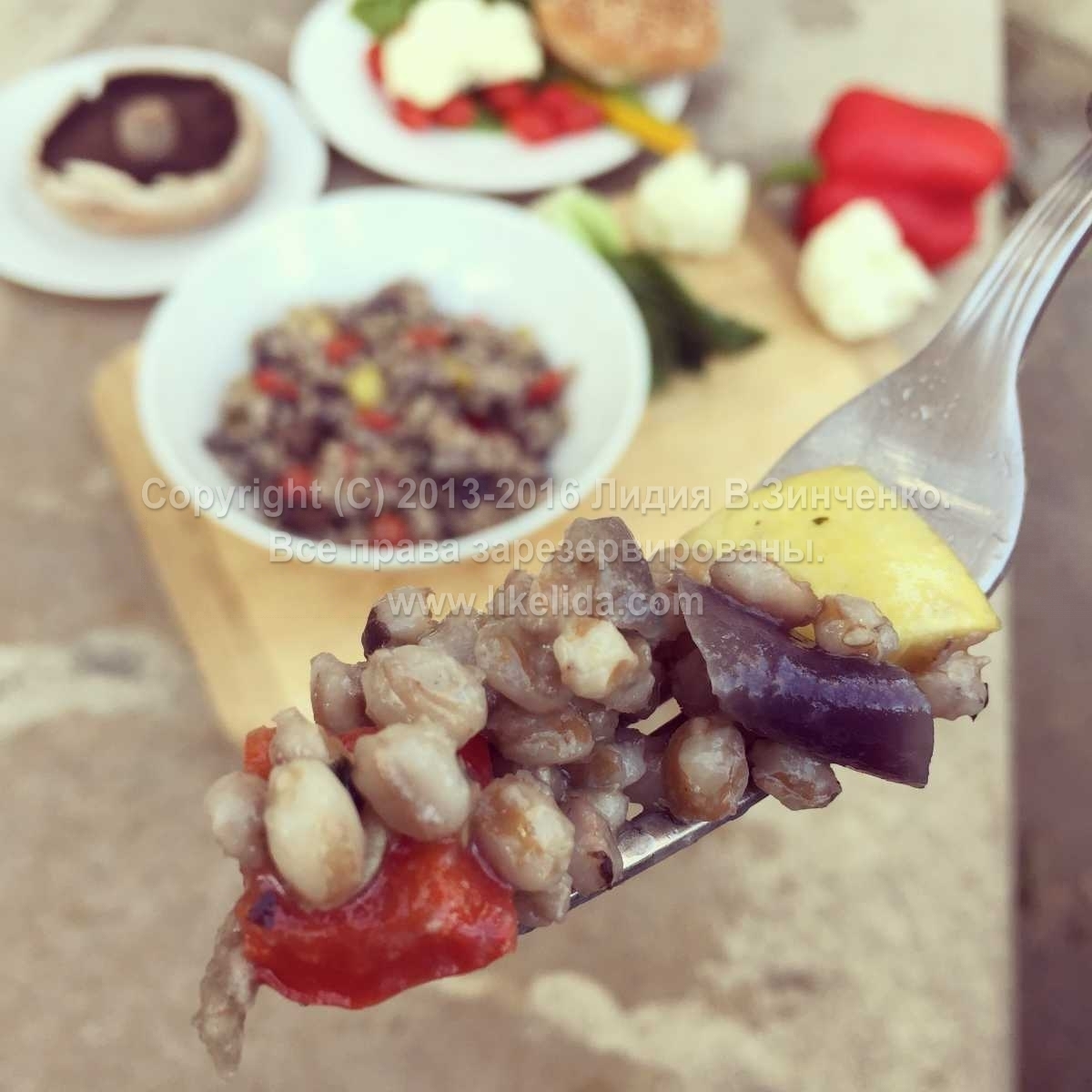 Tasty and healthy!
Ready? Set? Let's go cooking!
We will need (2 servings):
2 cups (1 cup – 250 ml.) of boiled pearl barley or farro
1/2 red pepper
1/2 of portobello mushroom or common mushrooms
1/2 red onion
1 medium yellow zucchini or zucchini
A handful of spinach or any similar greens
1 clove of garlic
1 tbsp. of rice vinegar (can be replaced with white wine one)
Vegetable oil for frying
Salt and black pepper to taste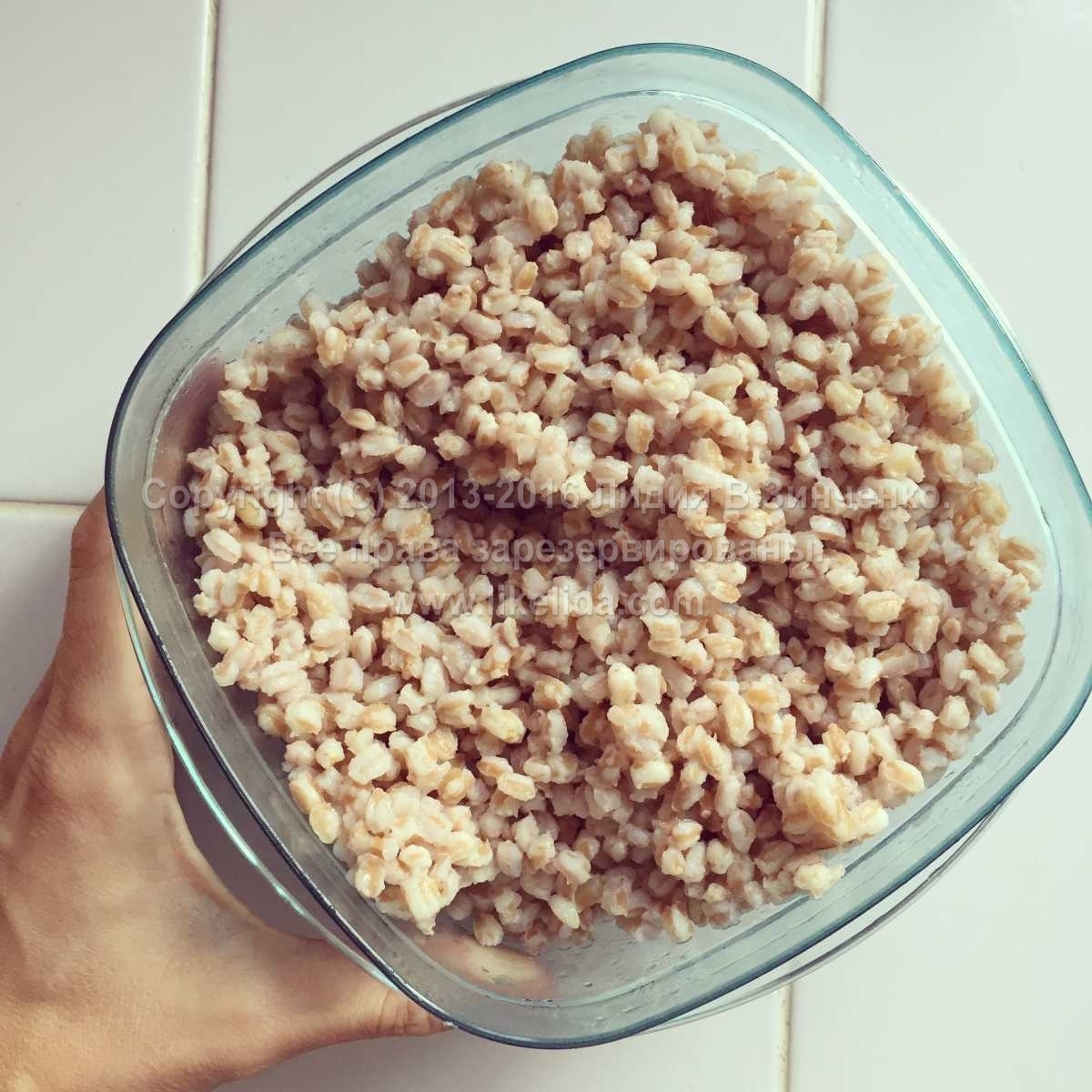 Boil the farro or pearl barley until it is completely cooked. To make the grain crumbly, I advise you to rinse it with cool water.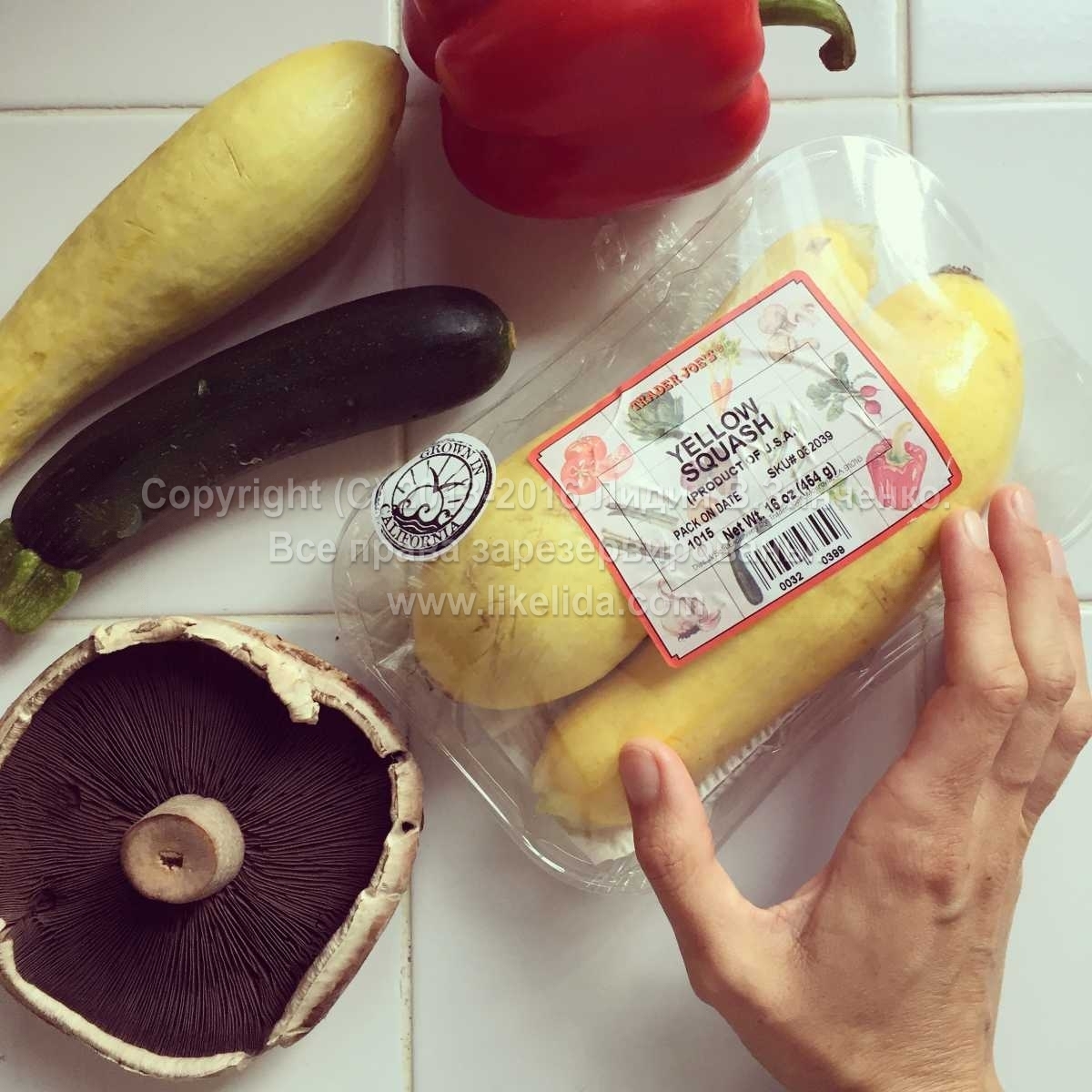 Cut all vegetables, mushrooms, garlic.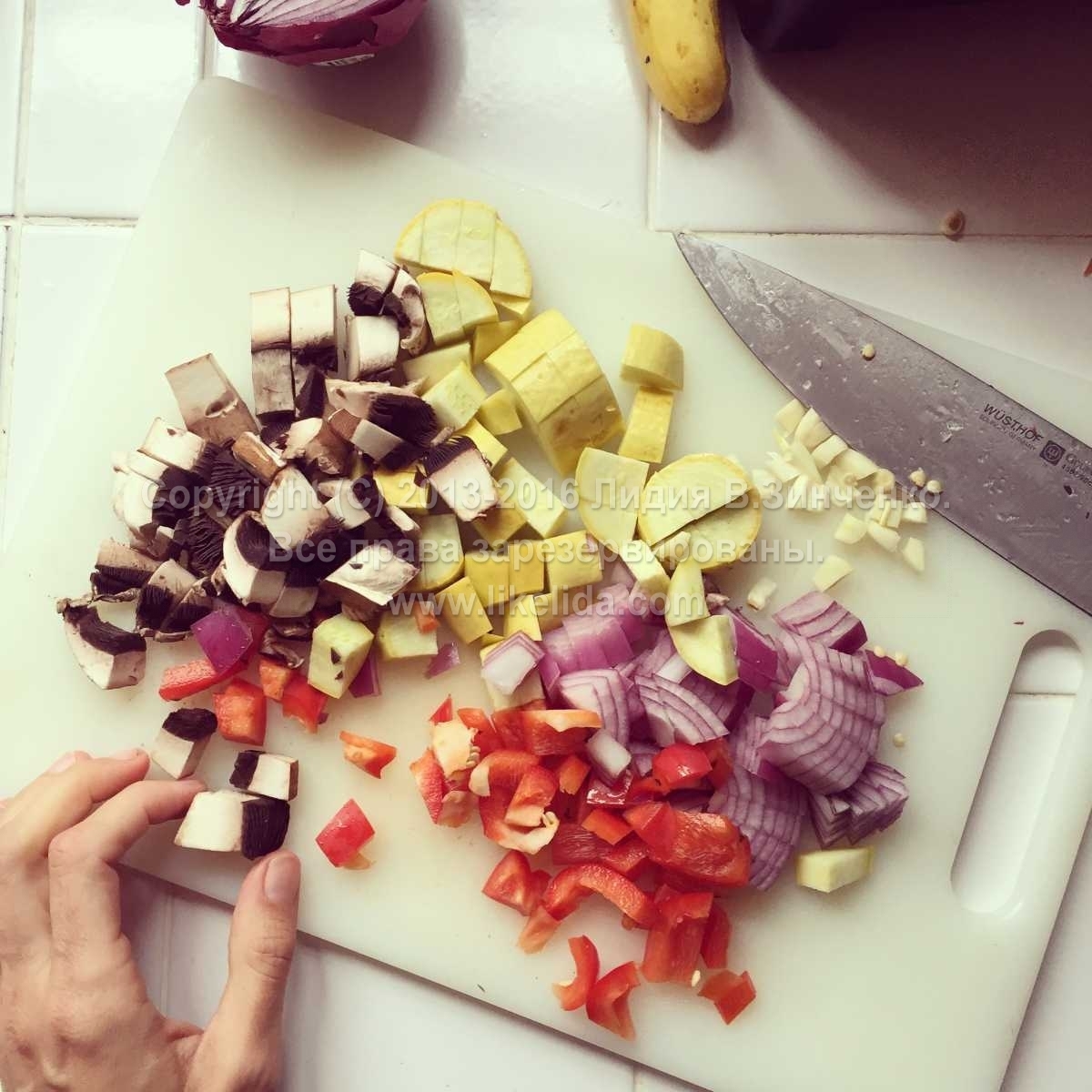 Zucchini can be green, but I recommend yellow because they have a thicker peel, which allows you to add a slightly spicy texture to the dish.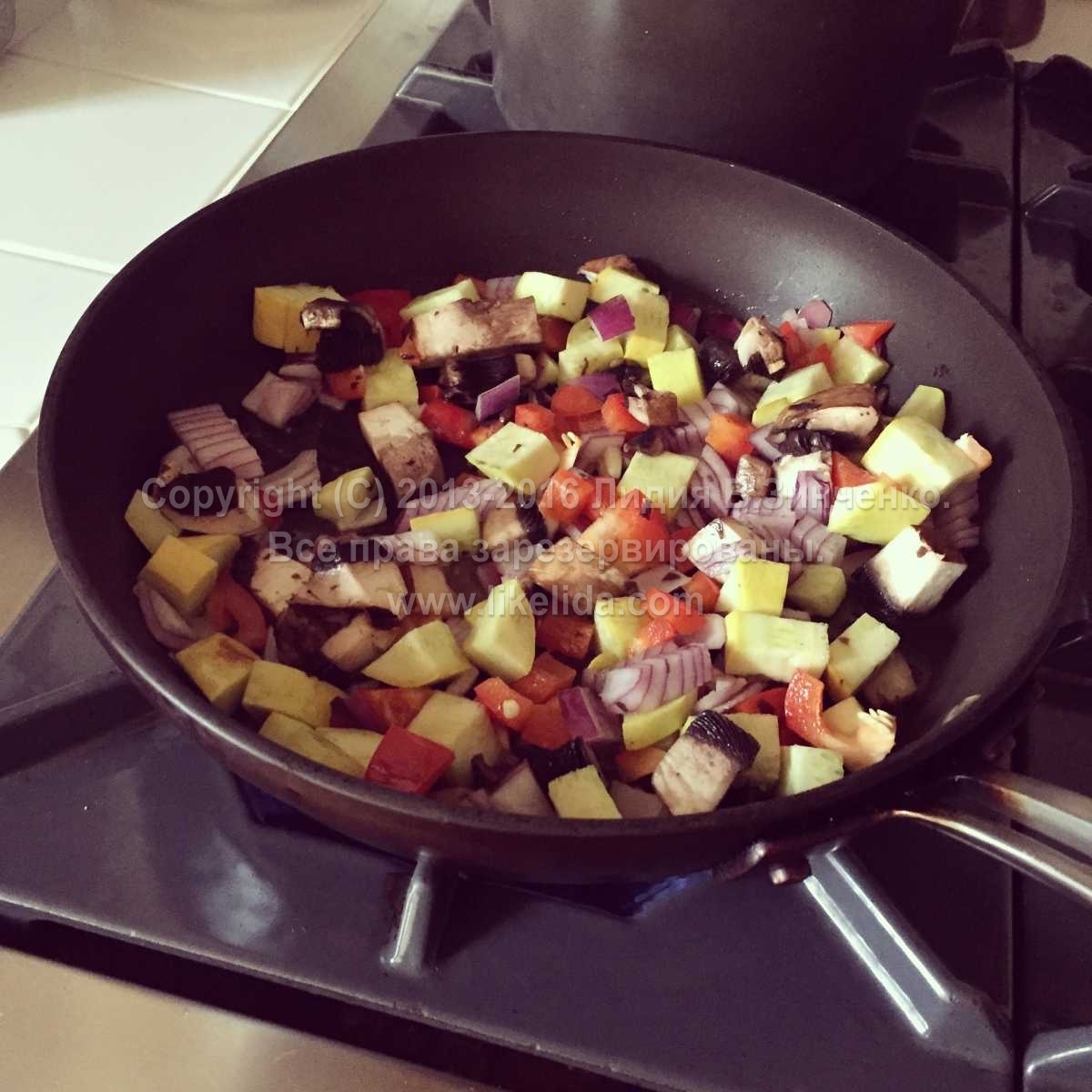 Fry in vegetable oil for about 5 minutes.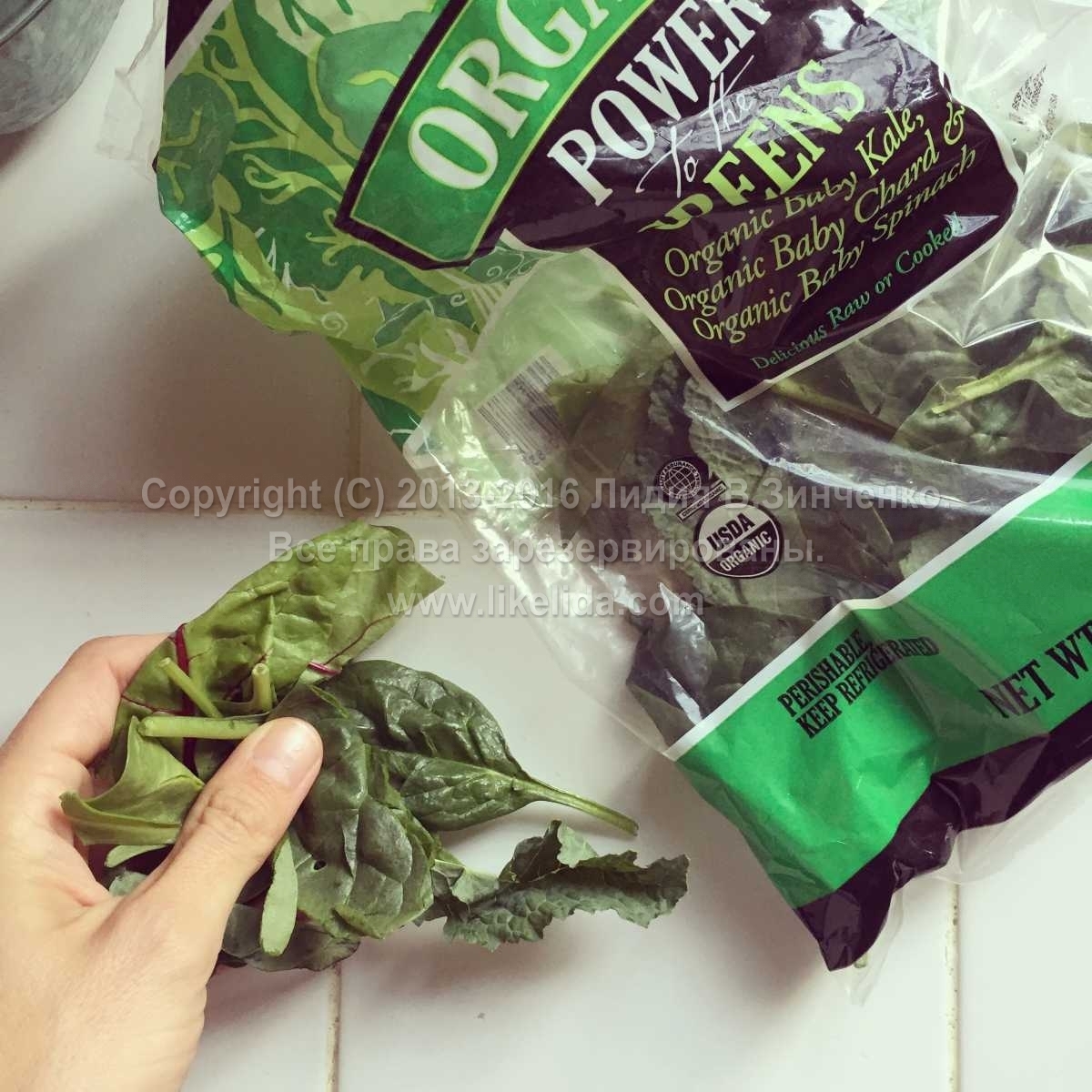 Add the greens.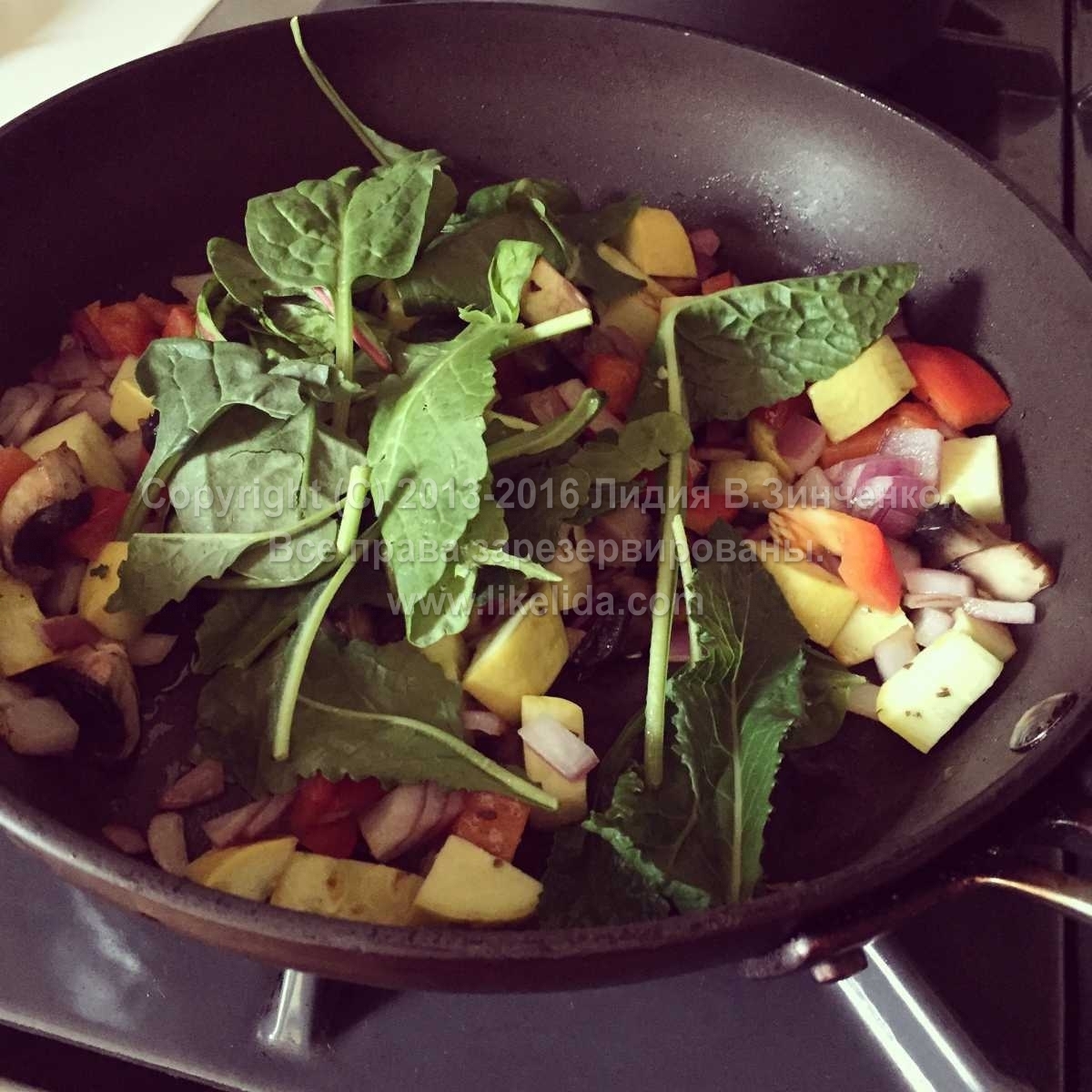 It can be spinach or any other greens you have.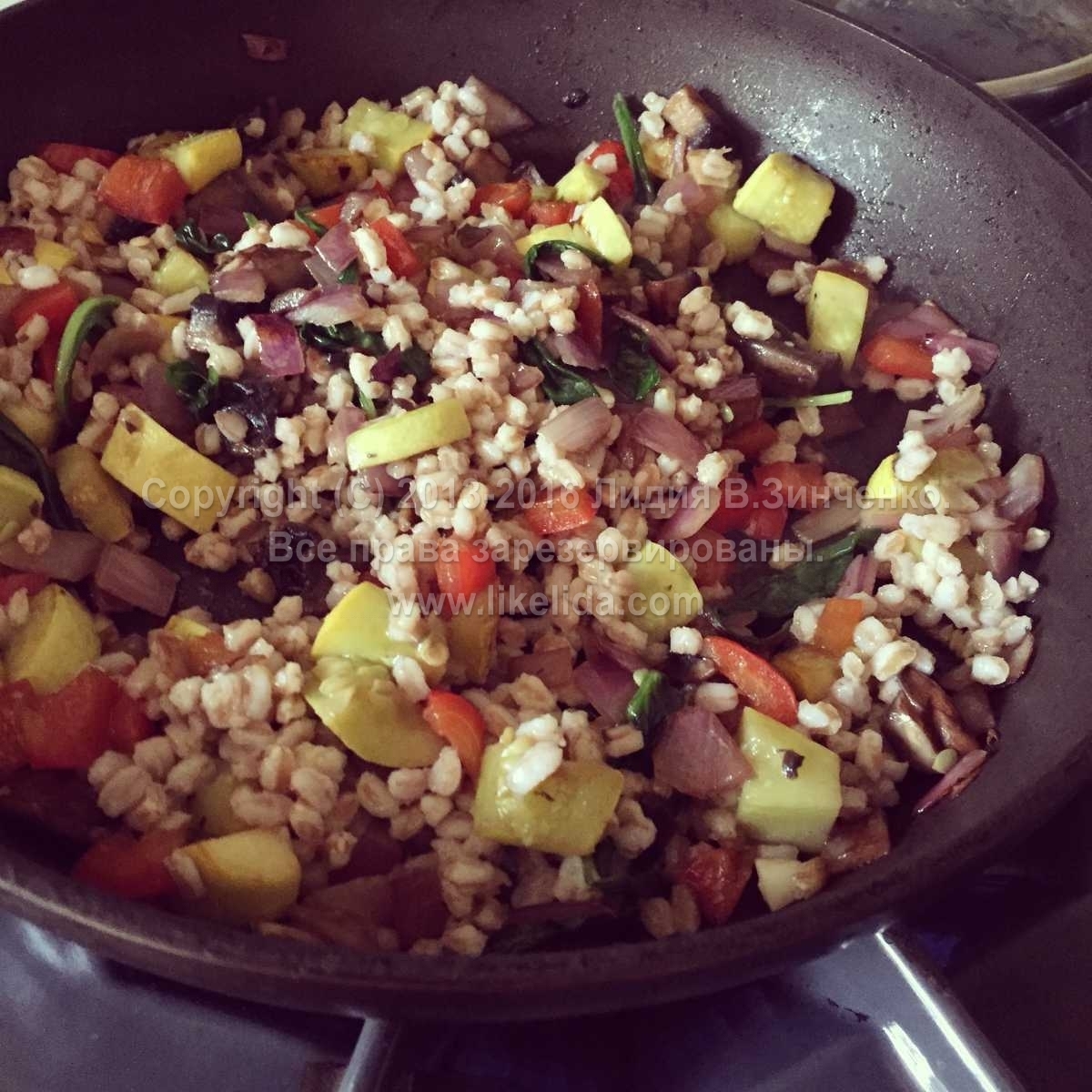 Add the grains. Stir. Add the vinegar, salt and pepper.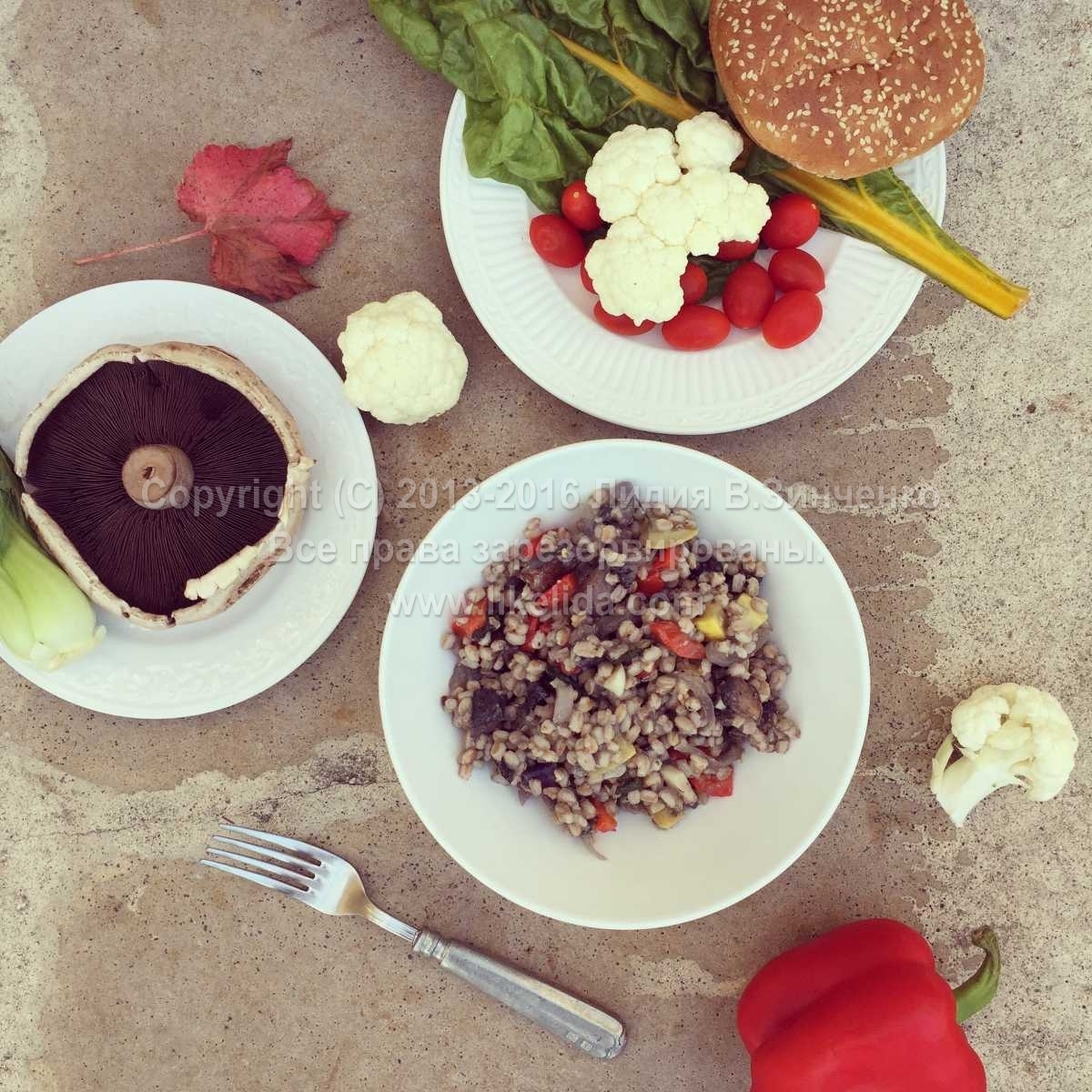 Done!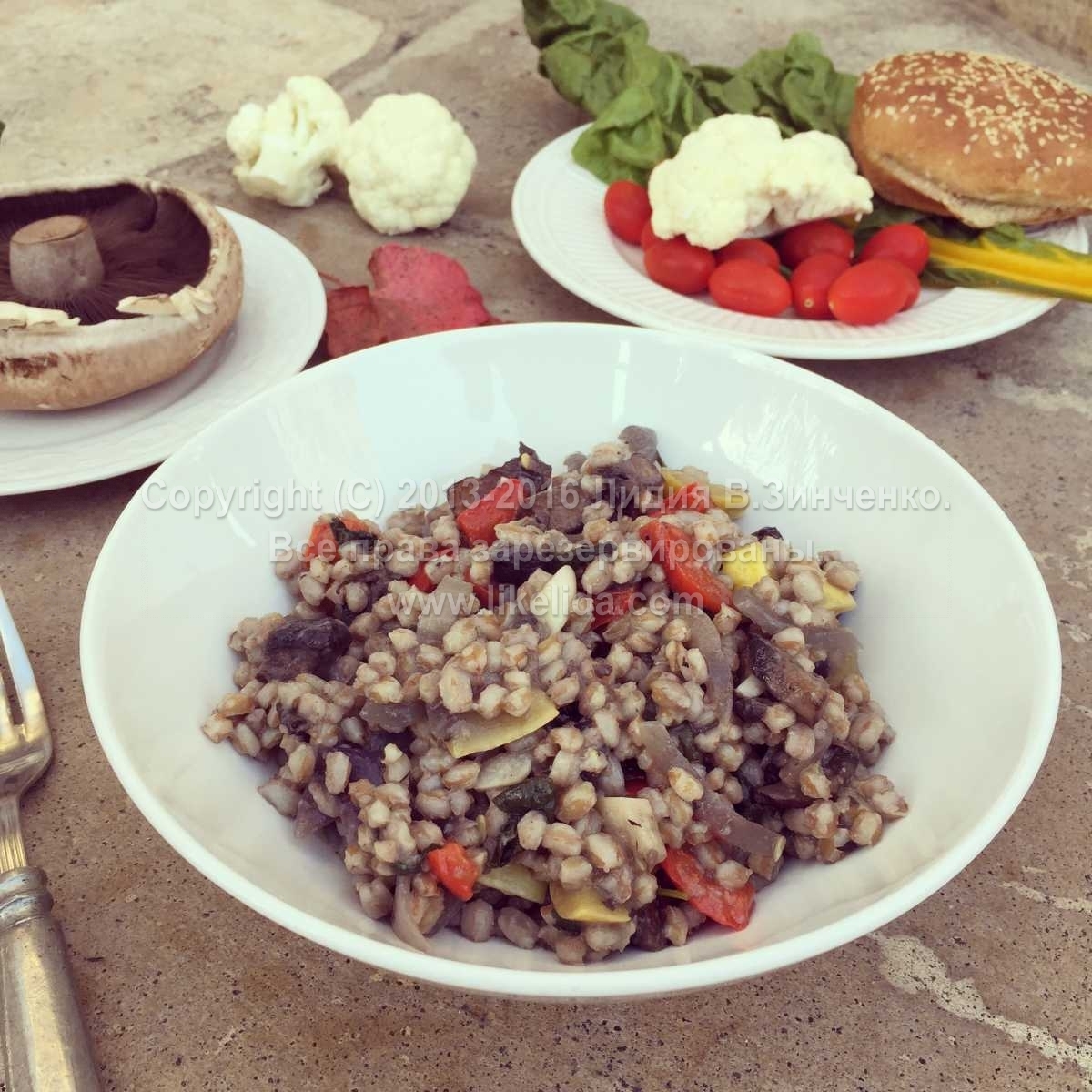 Cool and serve as a side dish or main course.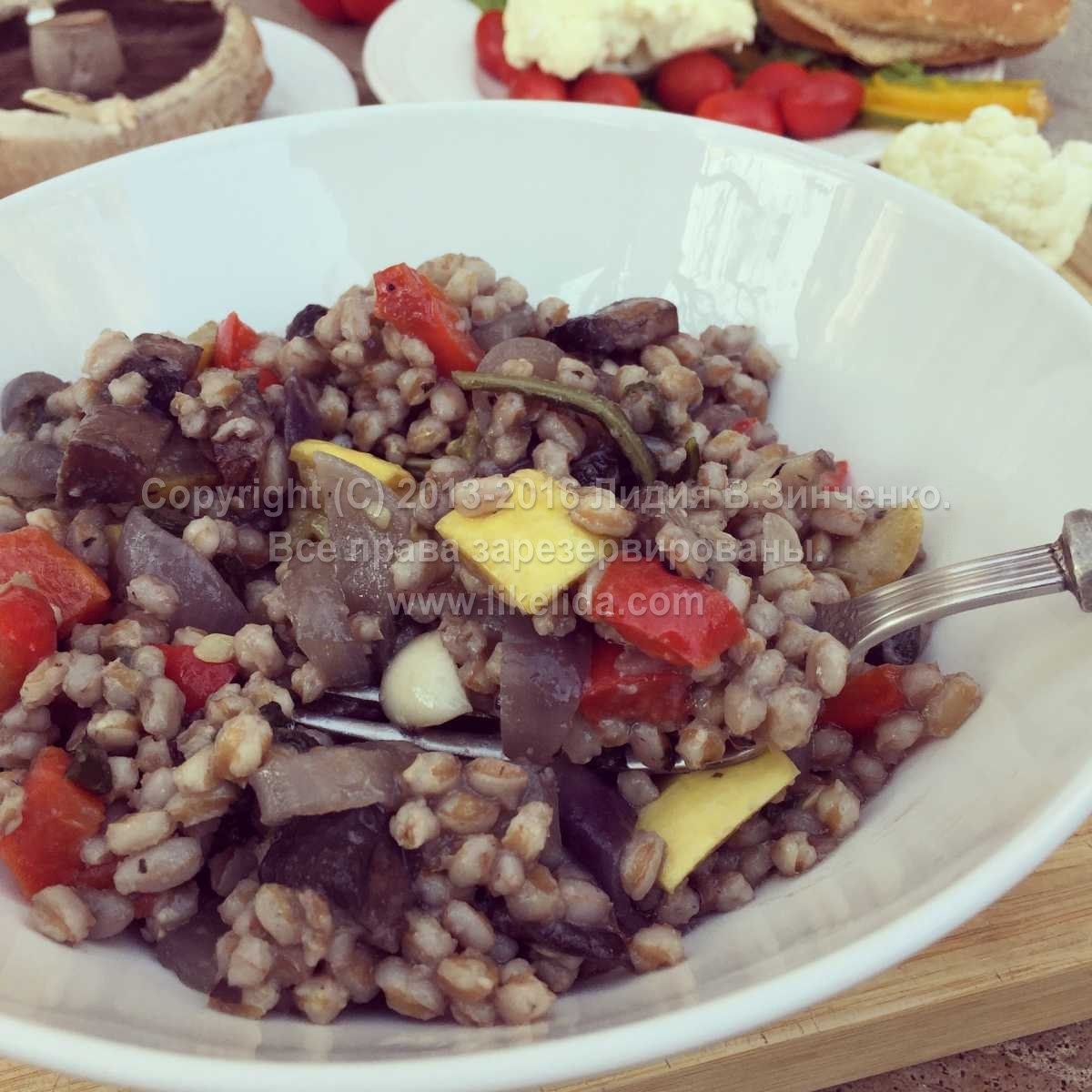 Tasty, nourishing and healthy.