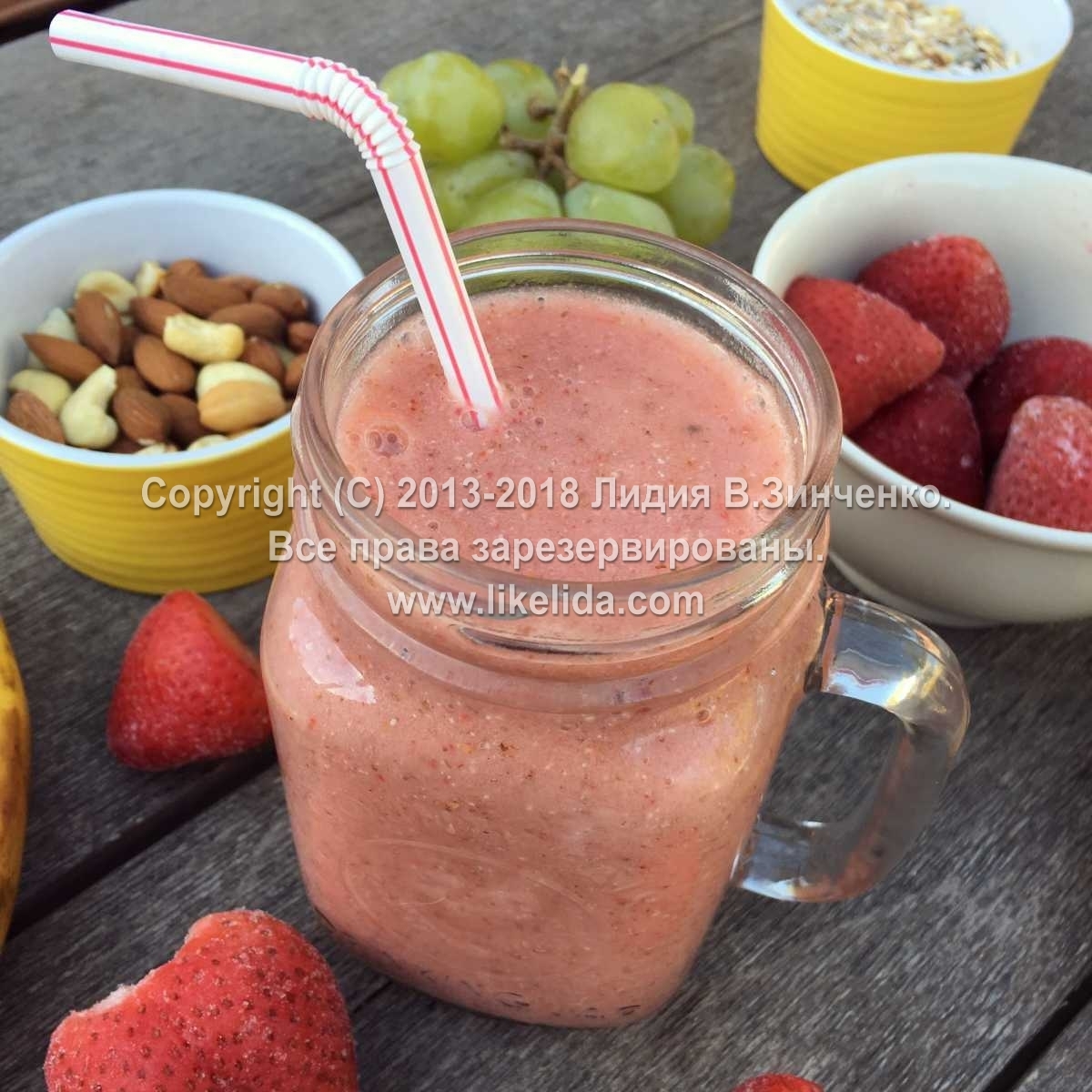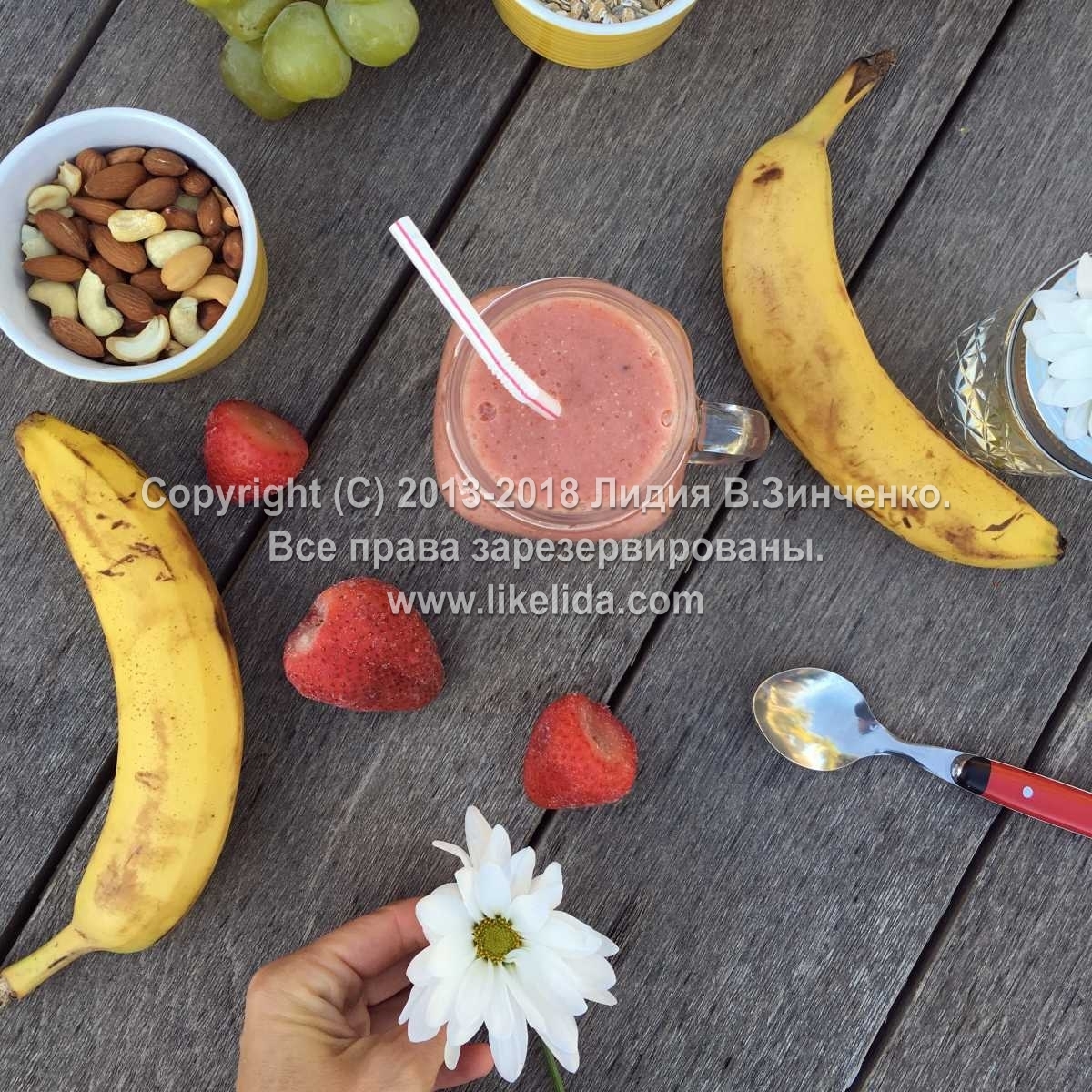 I love smoothies!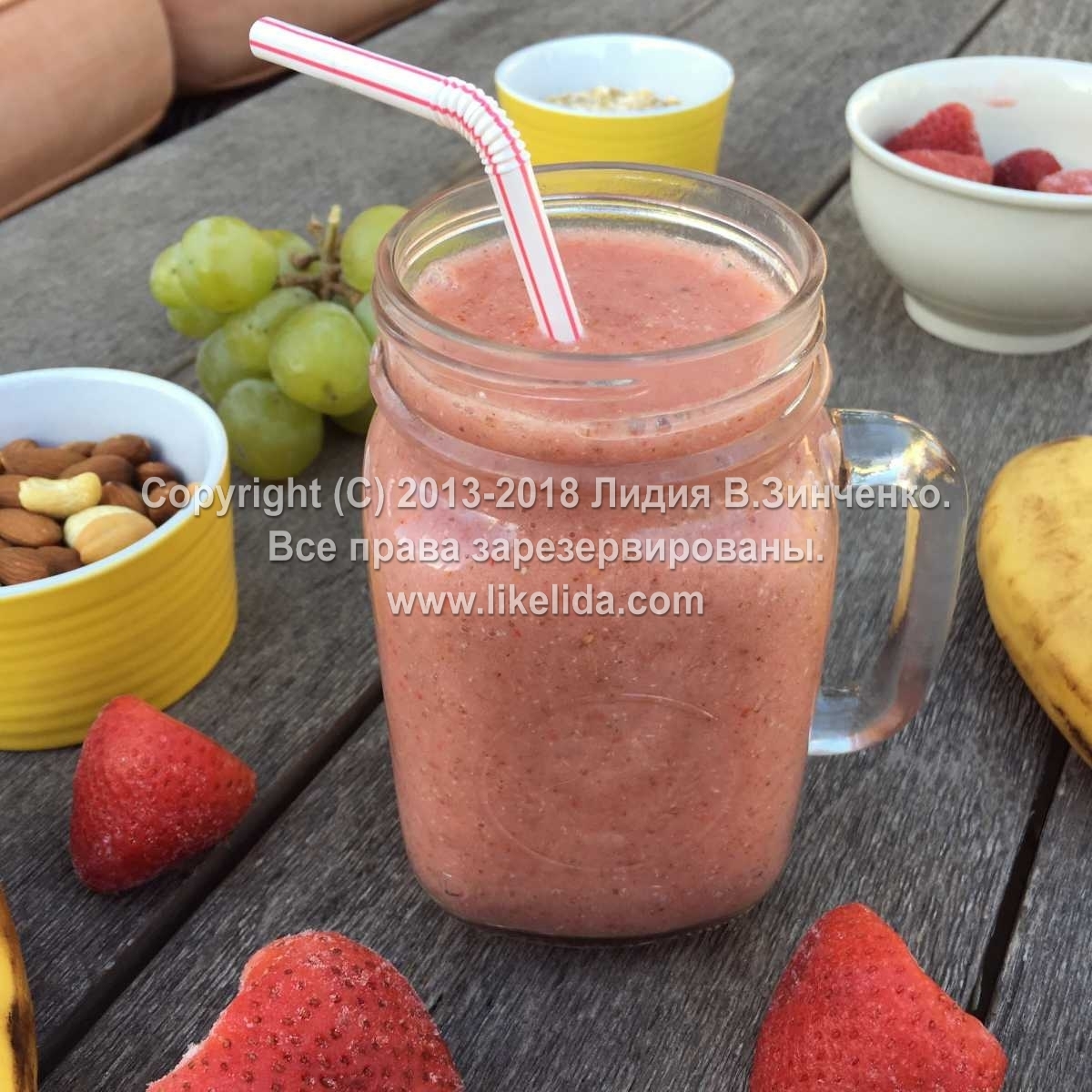 Most often I drink them on the go when there is no time and opportunity to eat a full meal but I already feel hungry.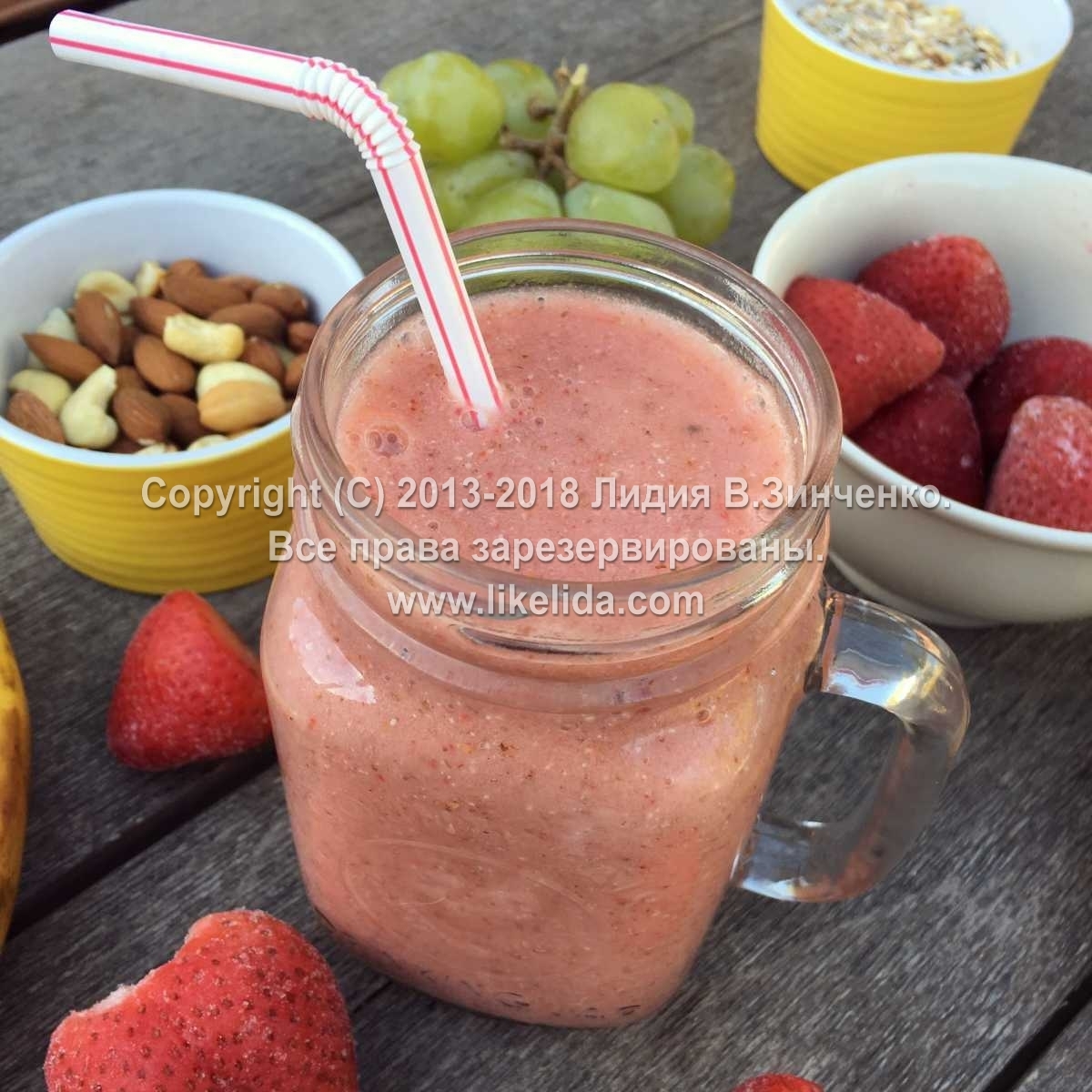 Sometimes I buy them in a cafe, sometimes I take them with me. Today I offer you a great recipe for one of my favorite cocktails or "smoothies" as they are called here.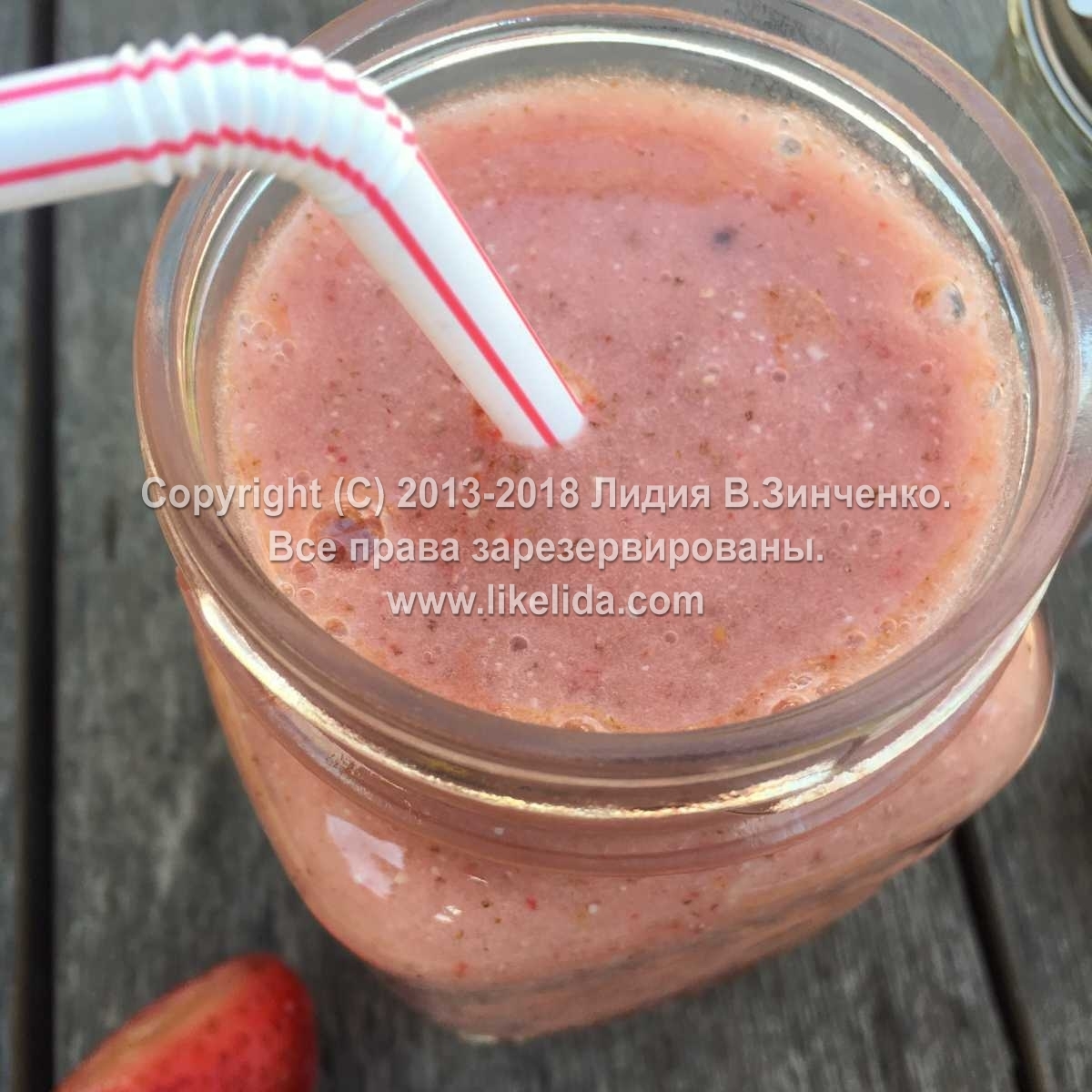 It consists of only a few ingredients and can be both a drink and a full snack, just add a few tablespoons of almonds (my personal choice) or peanut butter.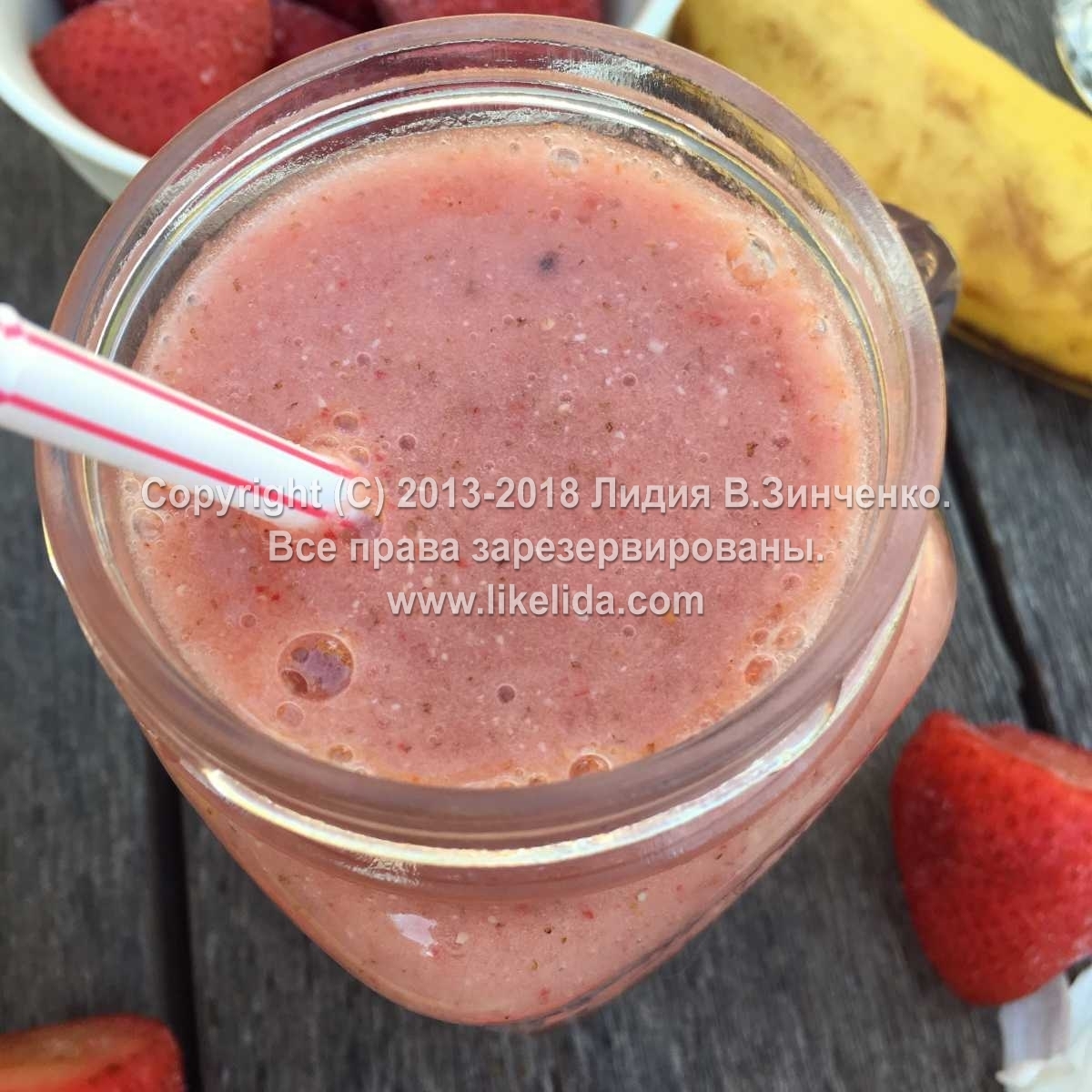 It is based on apple juice, strawberries, banana and our favorite chia seeds.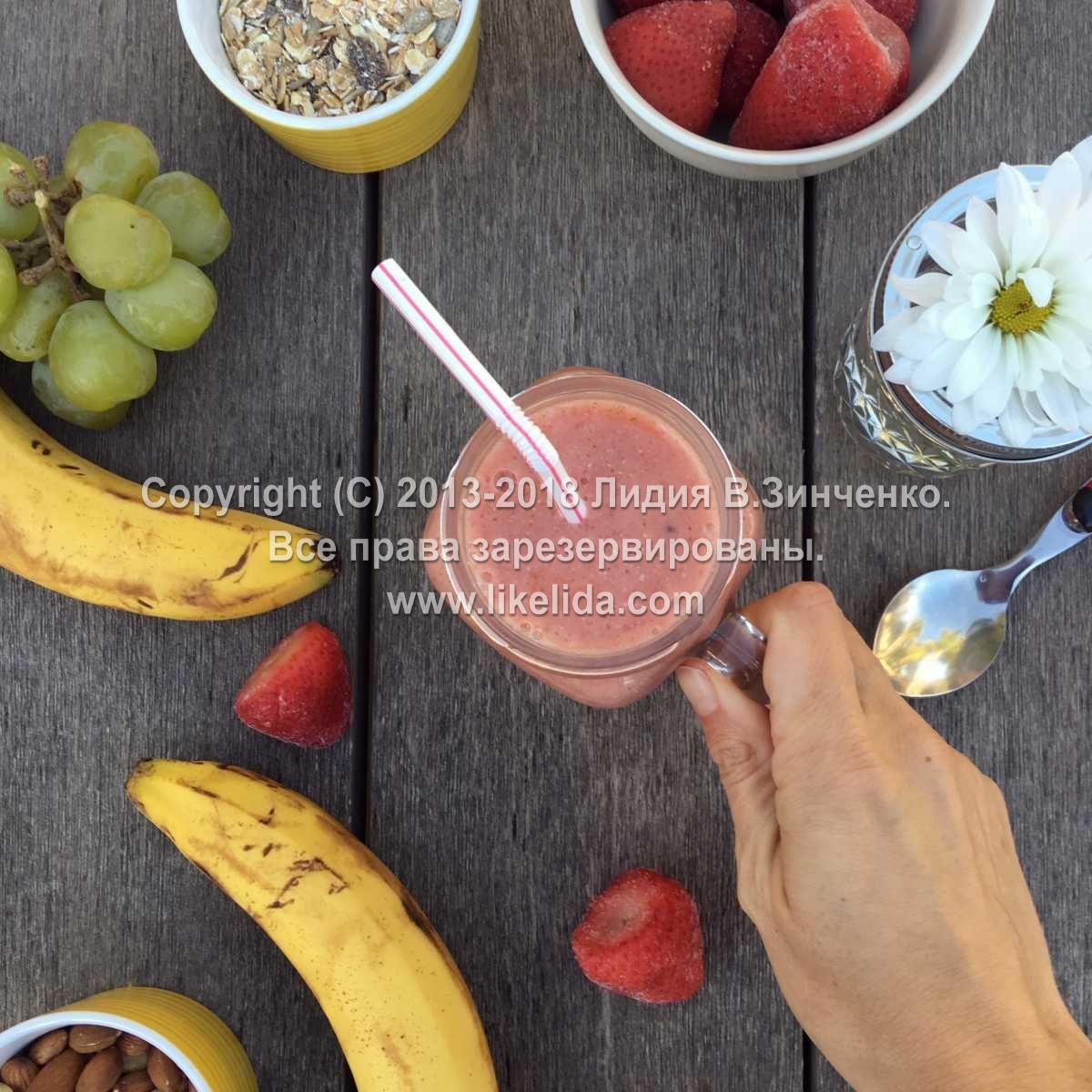 The last ones are super healthy! The name " chia" translates as "power", and in ancient times, these seeds were used to raise the tone.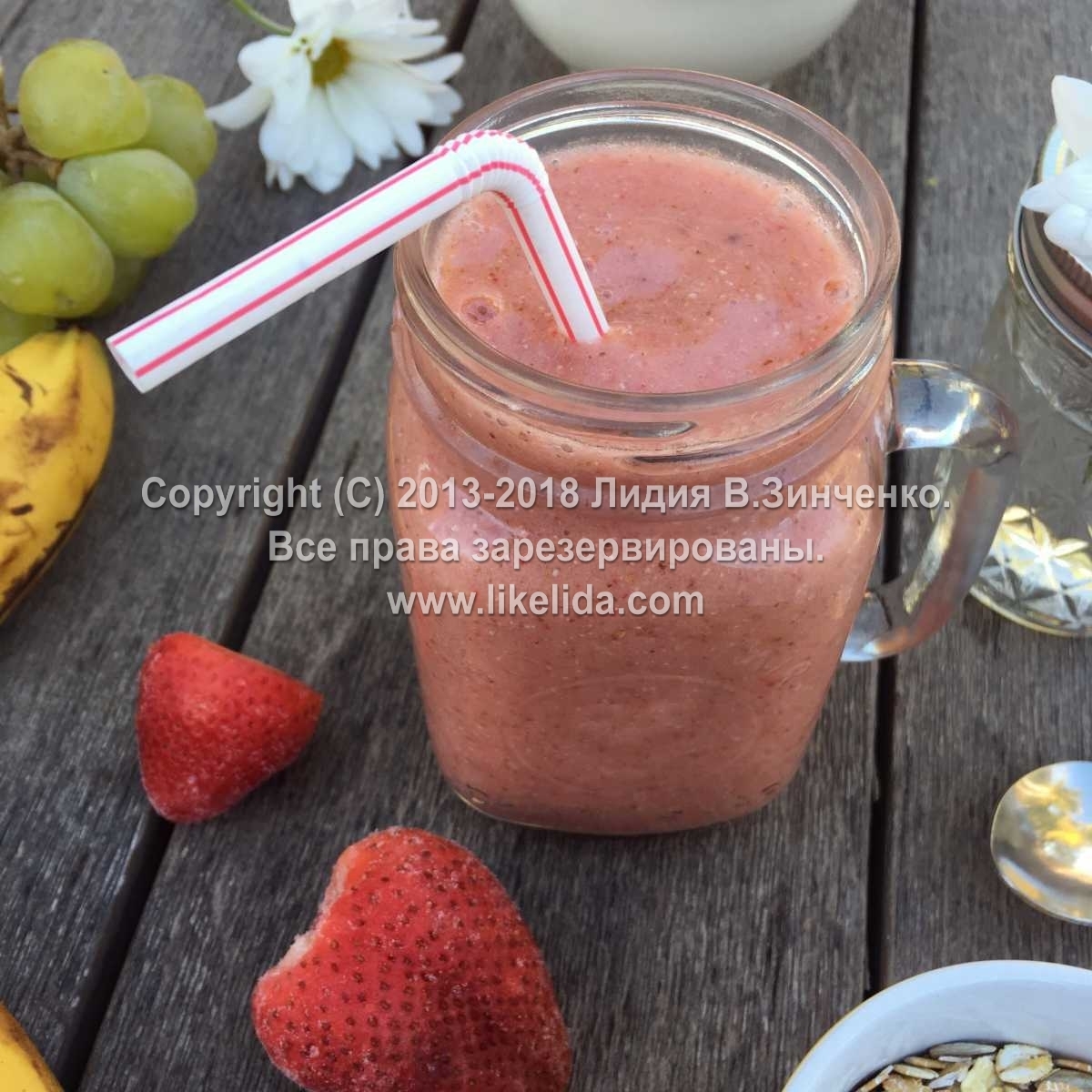 Chia seeds are rich in omega-3s, protein, carbohydrates, antioxidants and calcium. Just two teaspoons contain 139 calories, 9 grams of fat and 11 grams of fiber, plus vitamins and minerals.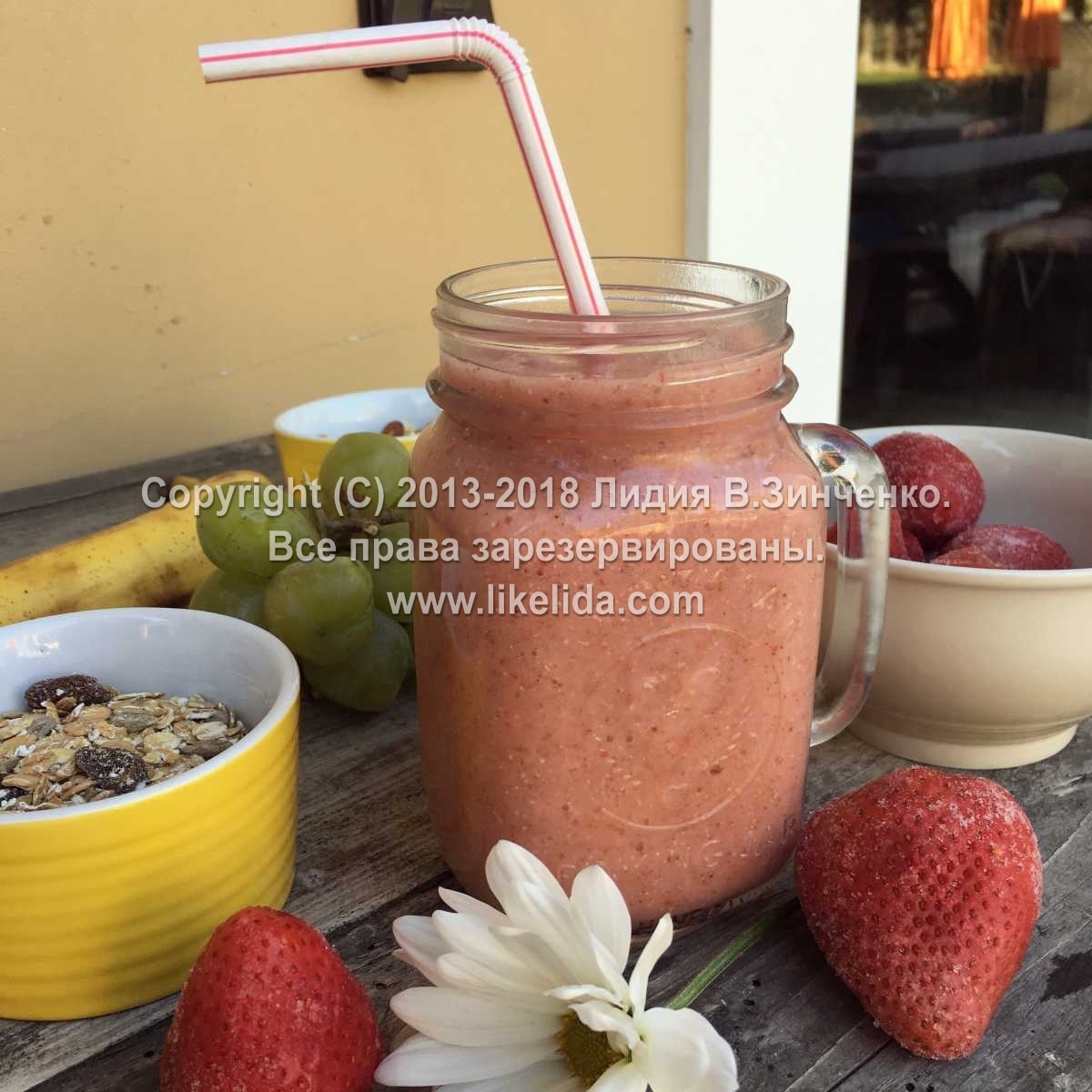 In the smoothie, chia creates a nice density and makes the smoothie satiating and nutritious.
Ready? Set? Let's go cooking!
We will need: (1 large smoothie)
8-10 large strawberries (I use frozen)
1.5 teaspoons of chia seeds
1 banana
3/4-1 cup (1 cup – 250 ml.) apple juice (can be replaced with any milk)
1 tablespoon of almond oil (optional)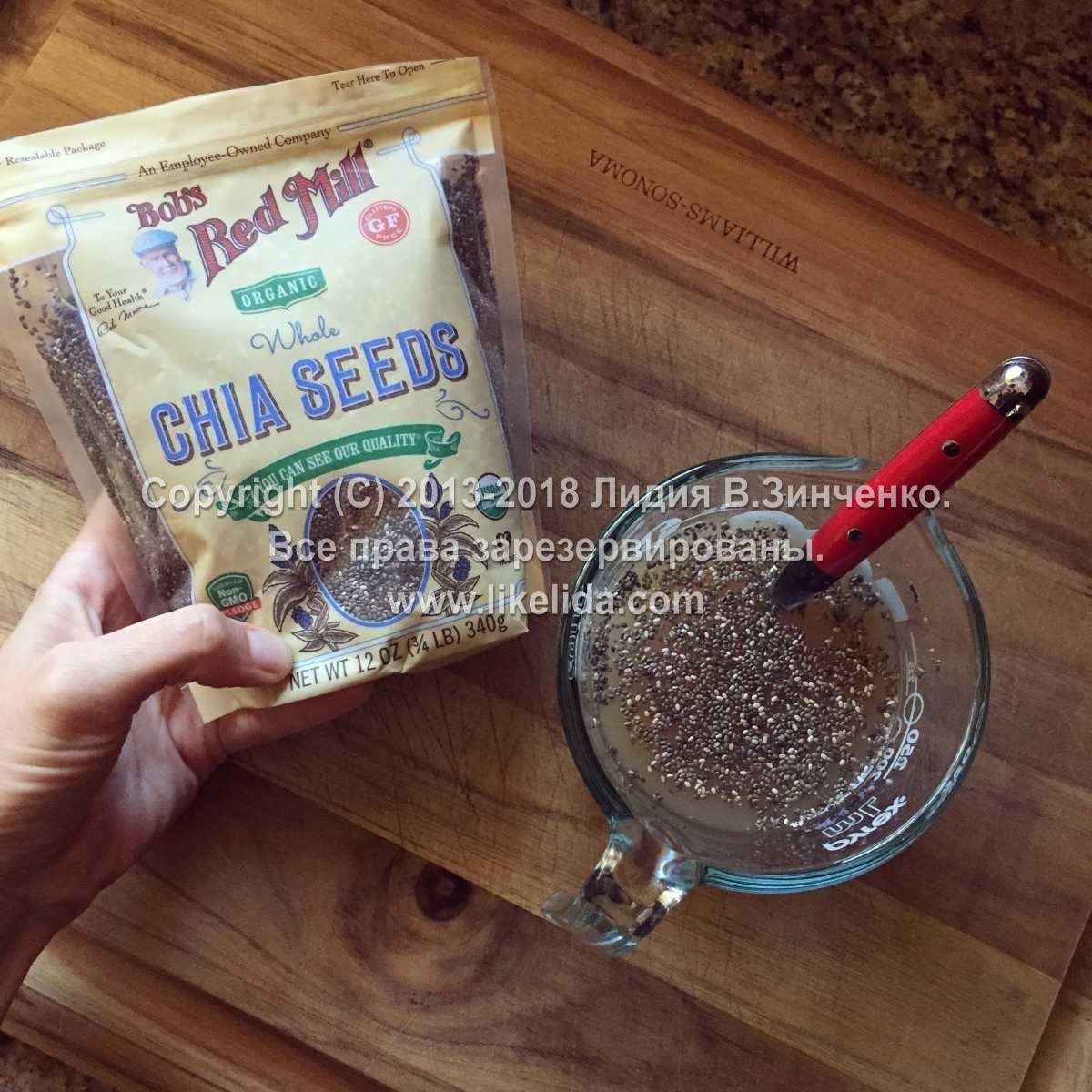 Soak the seeds in the juice and let them stand for a few hours in the refrigerator. The seeds should swell.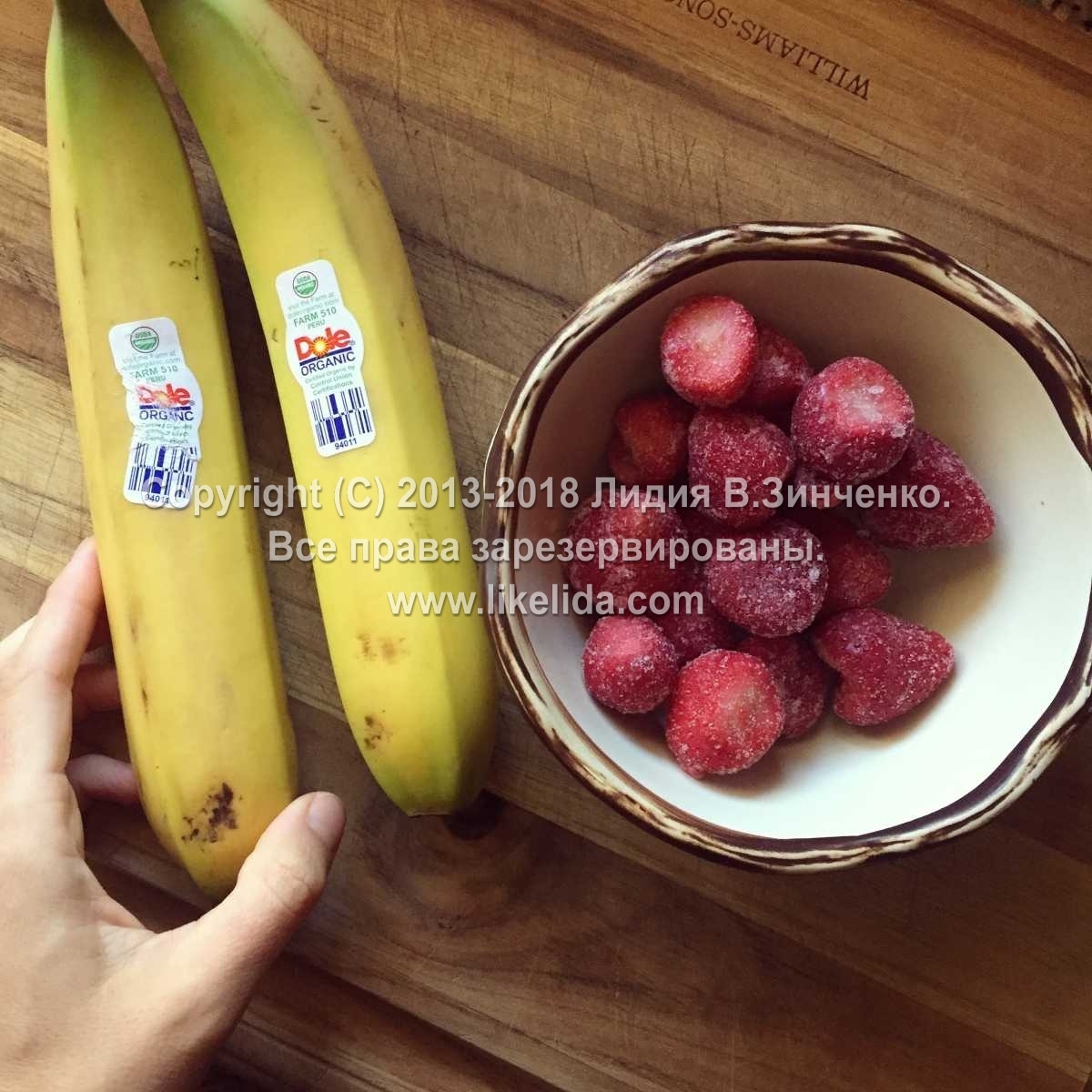 Mix with strawberries, bananas. Add oil if you want to make the drink a light meal.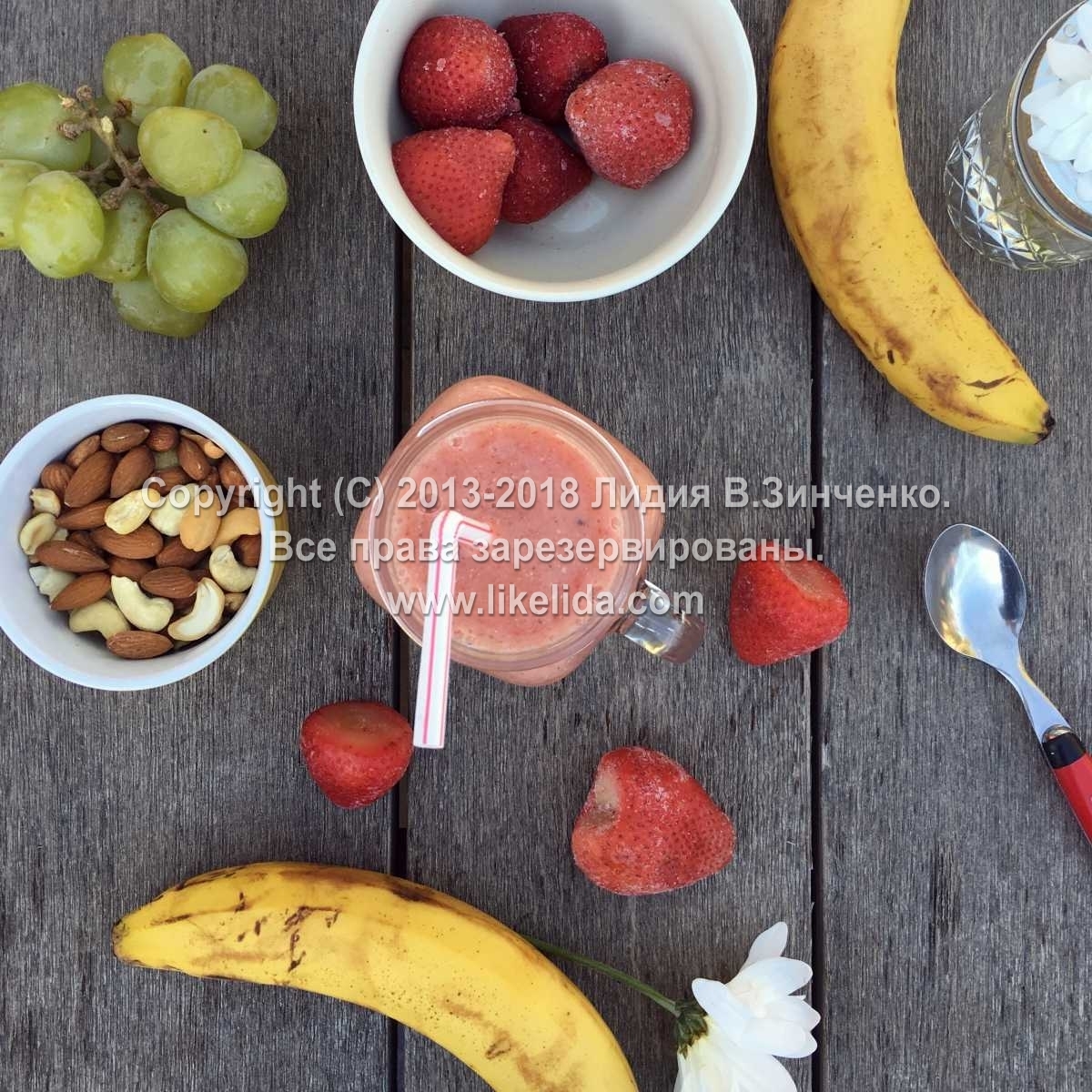 Done! Thick and fragrant!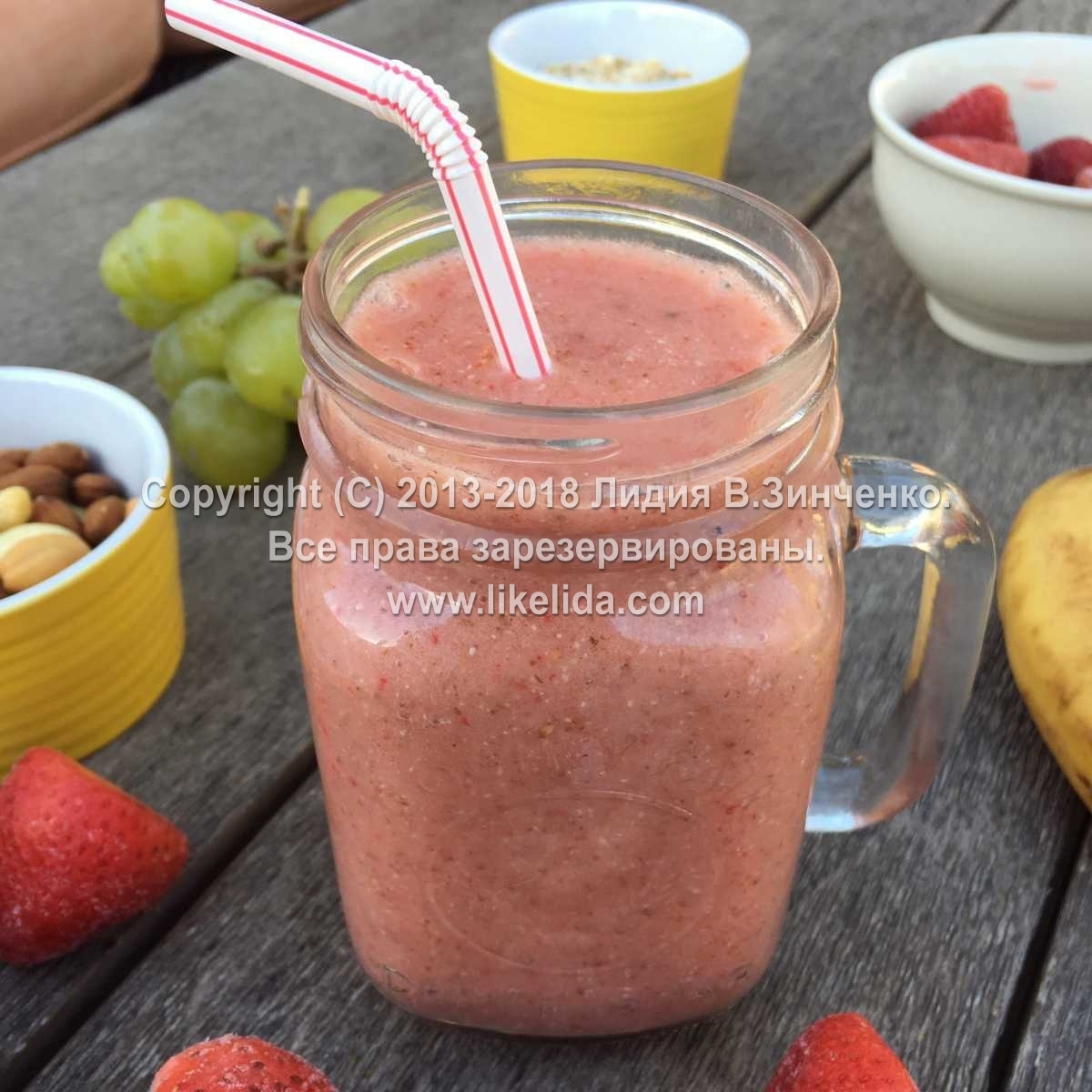 Tasty and healthy!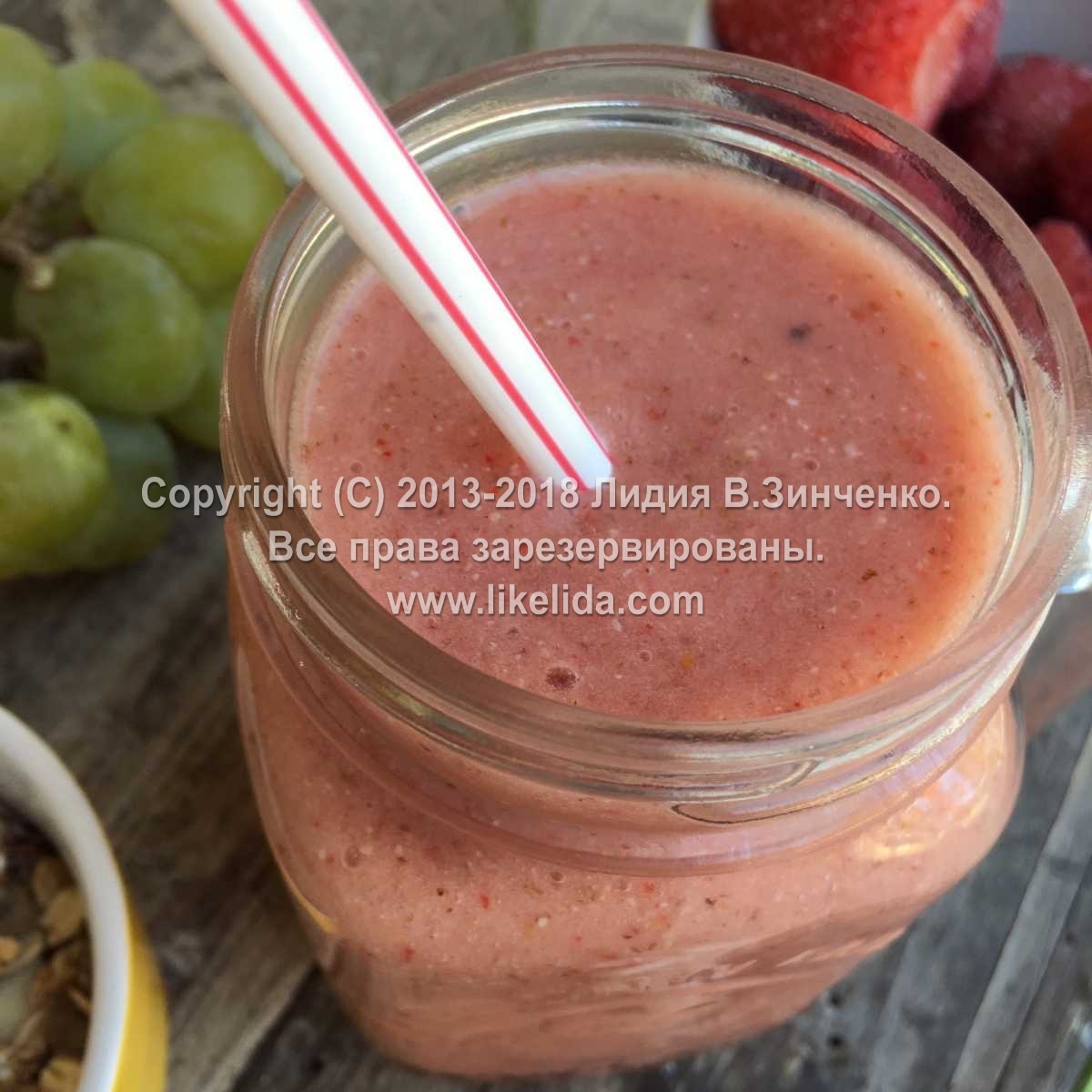 Bon appetit!