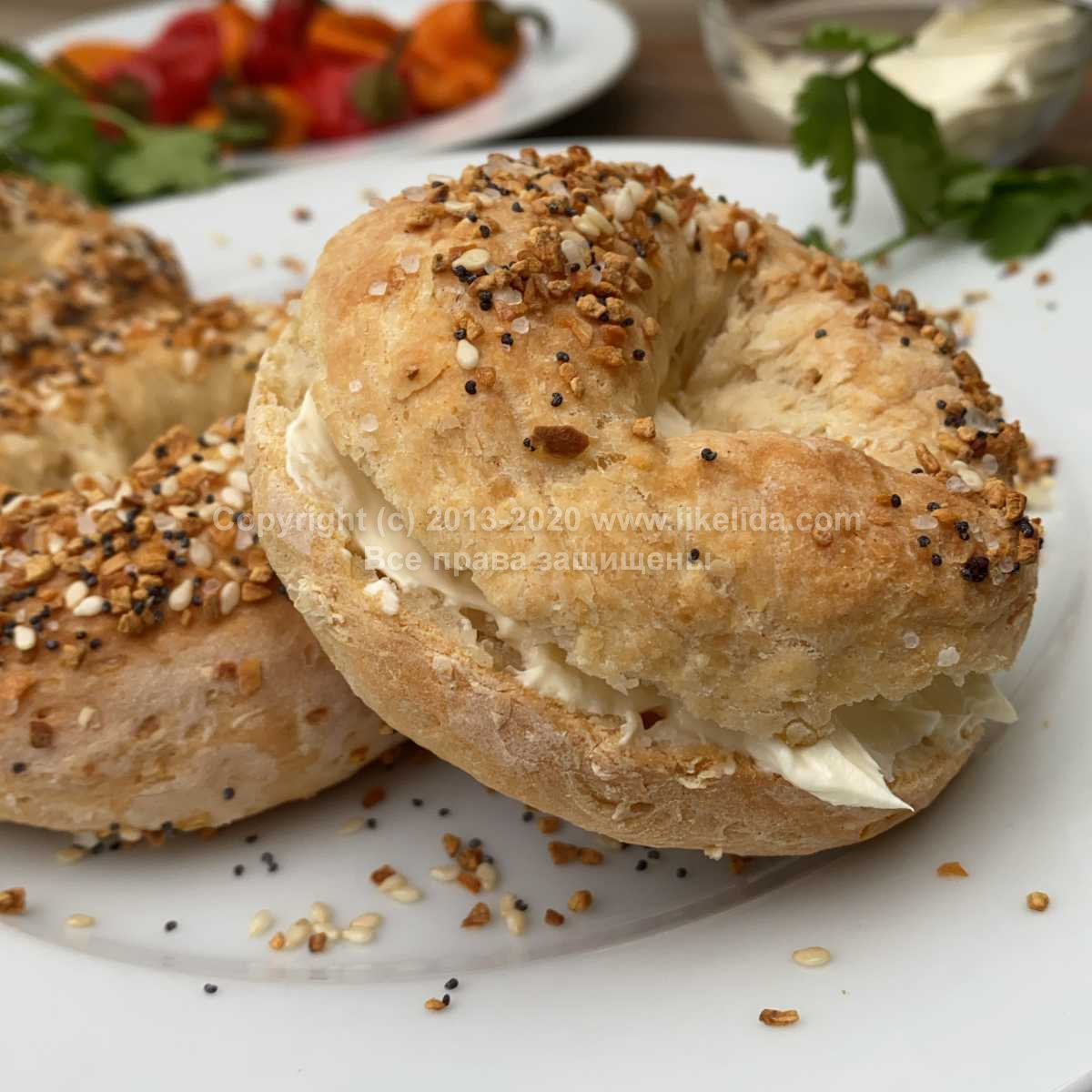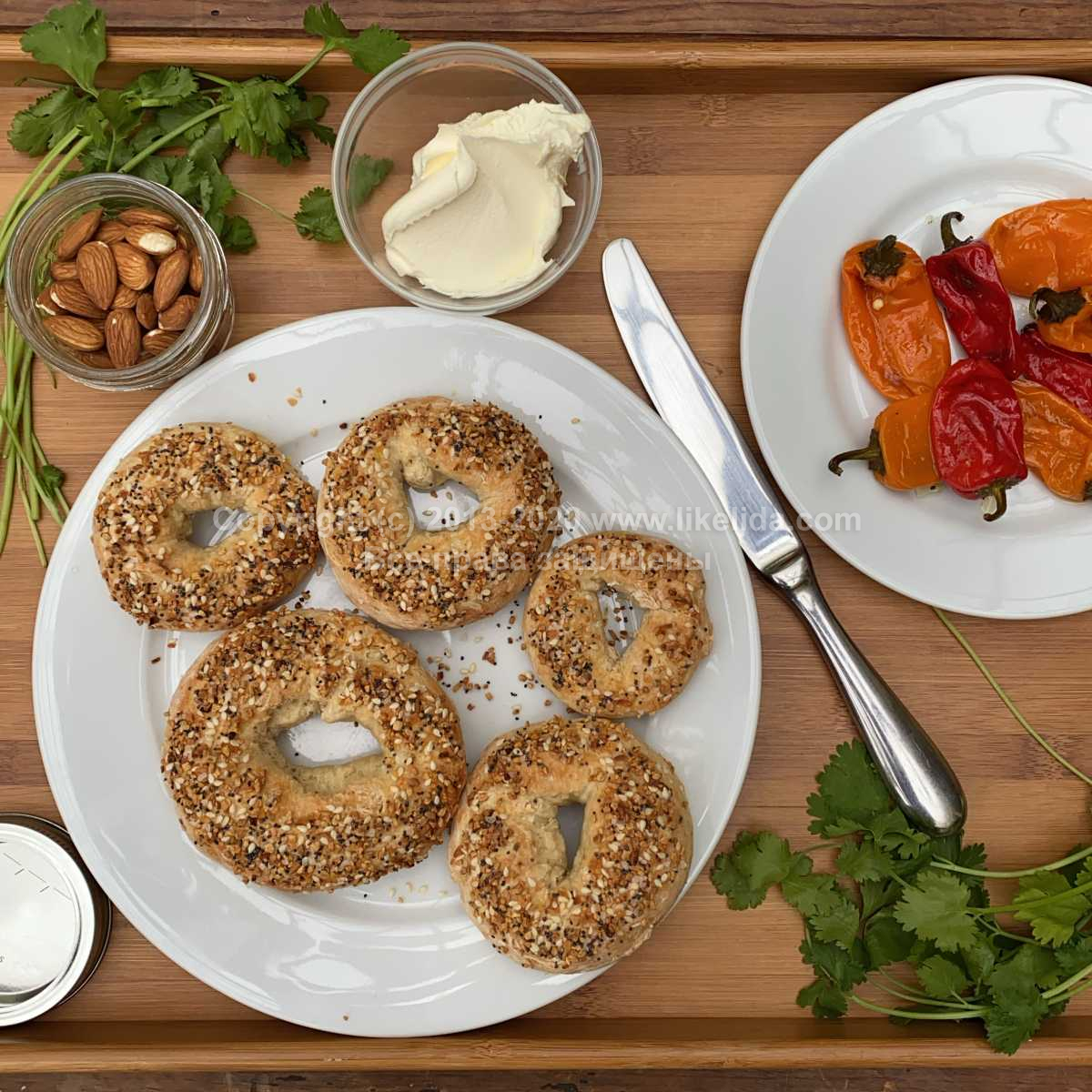 Everyone loves bagels! Period. End of story! Kids, adults – does not matter.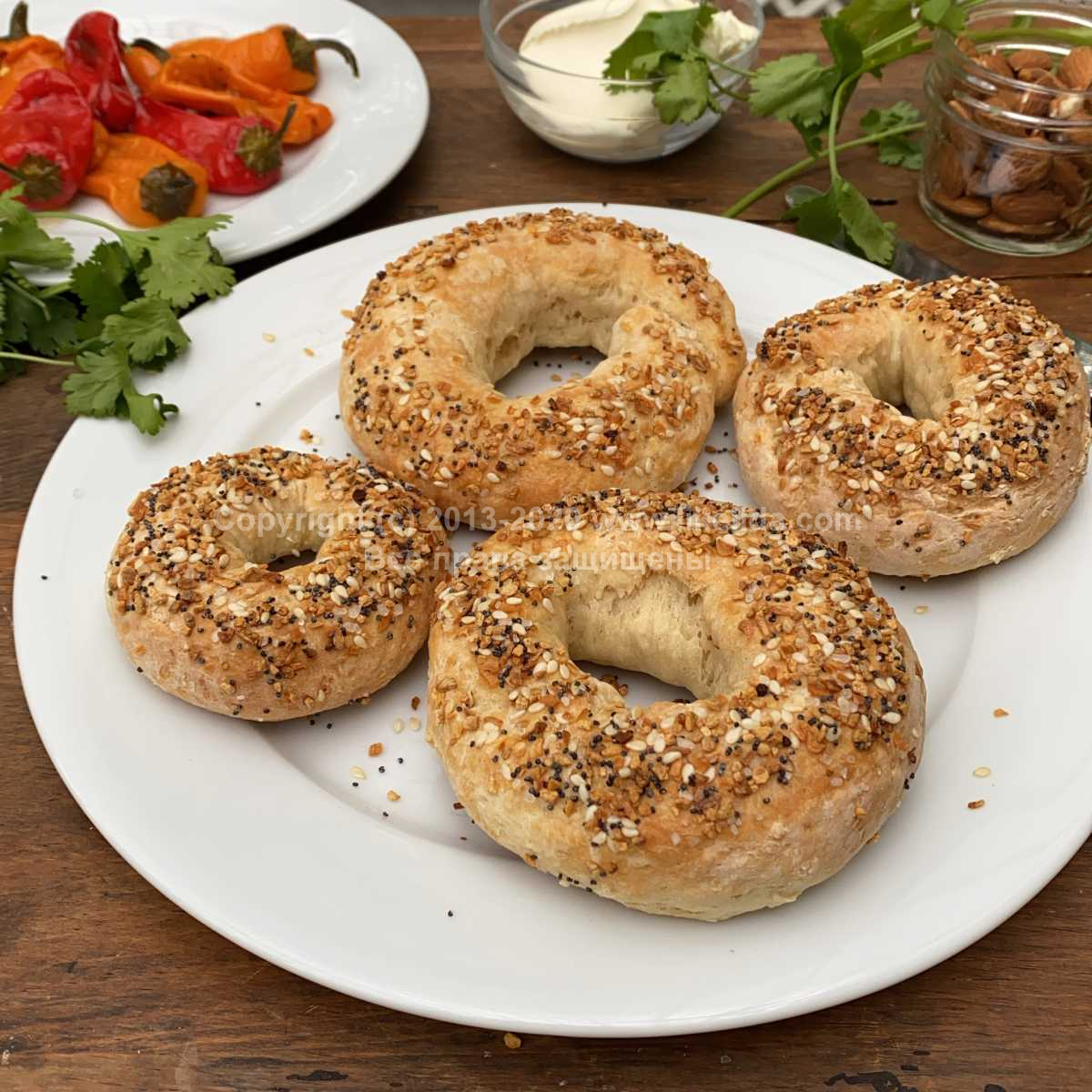 Good fresh warm bagel with a touch of soft cream cheese… there is no way you can reject this gift of perfect morning!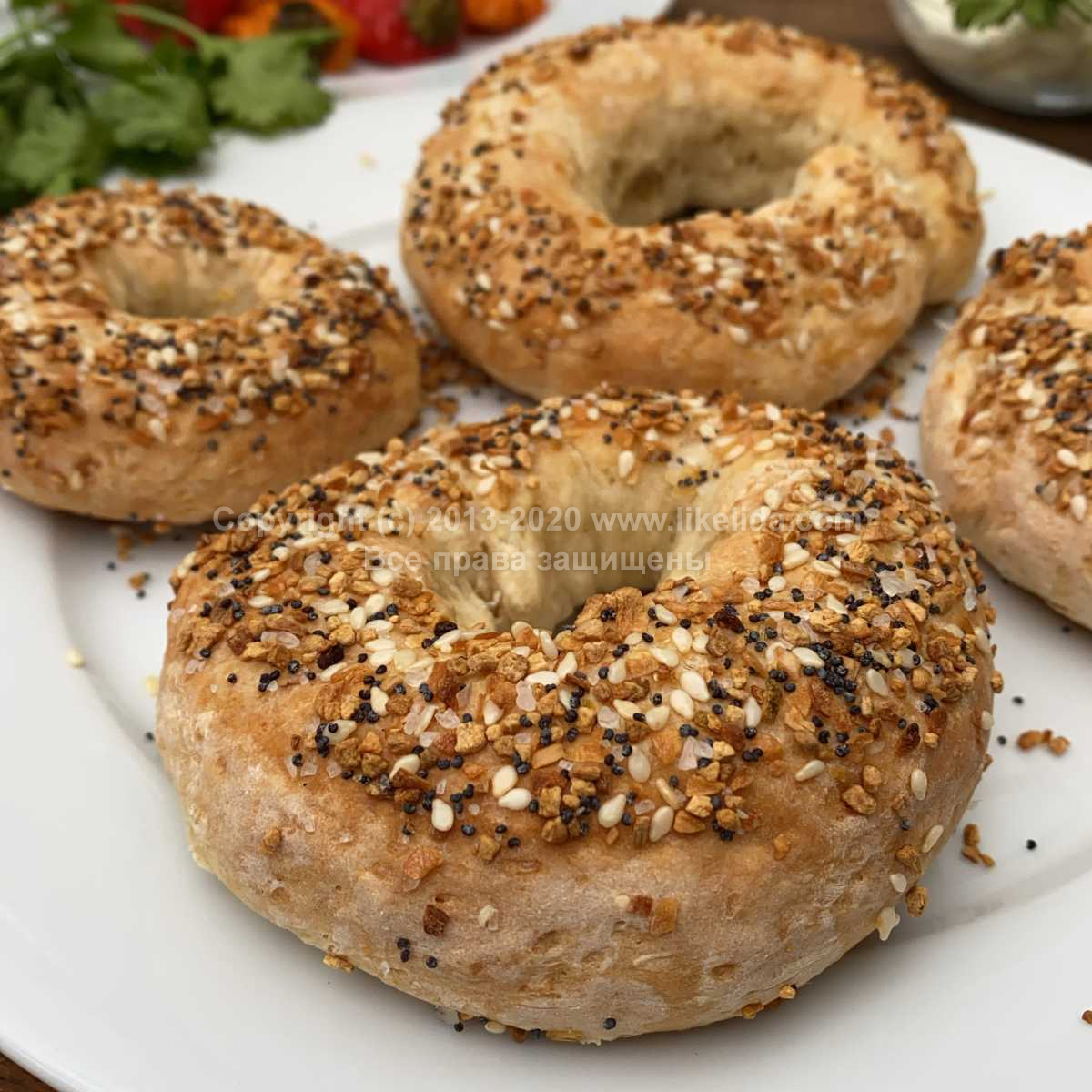 Not a fan of the cream cheese? How about some organic smoked salmon?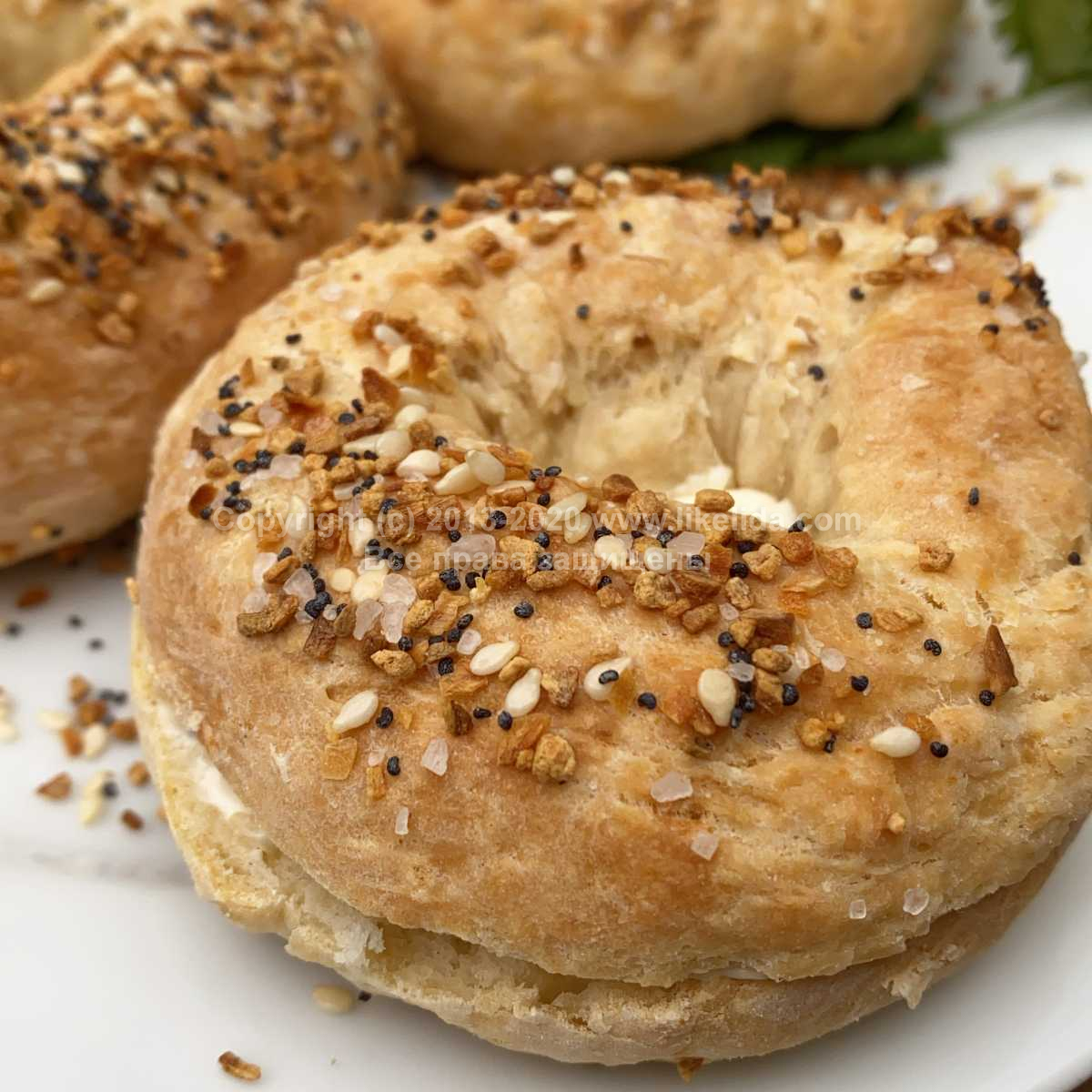 Bagels for Americans are like the morning "butterbrot" sandwiches for the Russians – one of the important components of the most important meal of the day.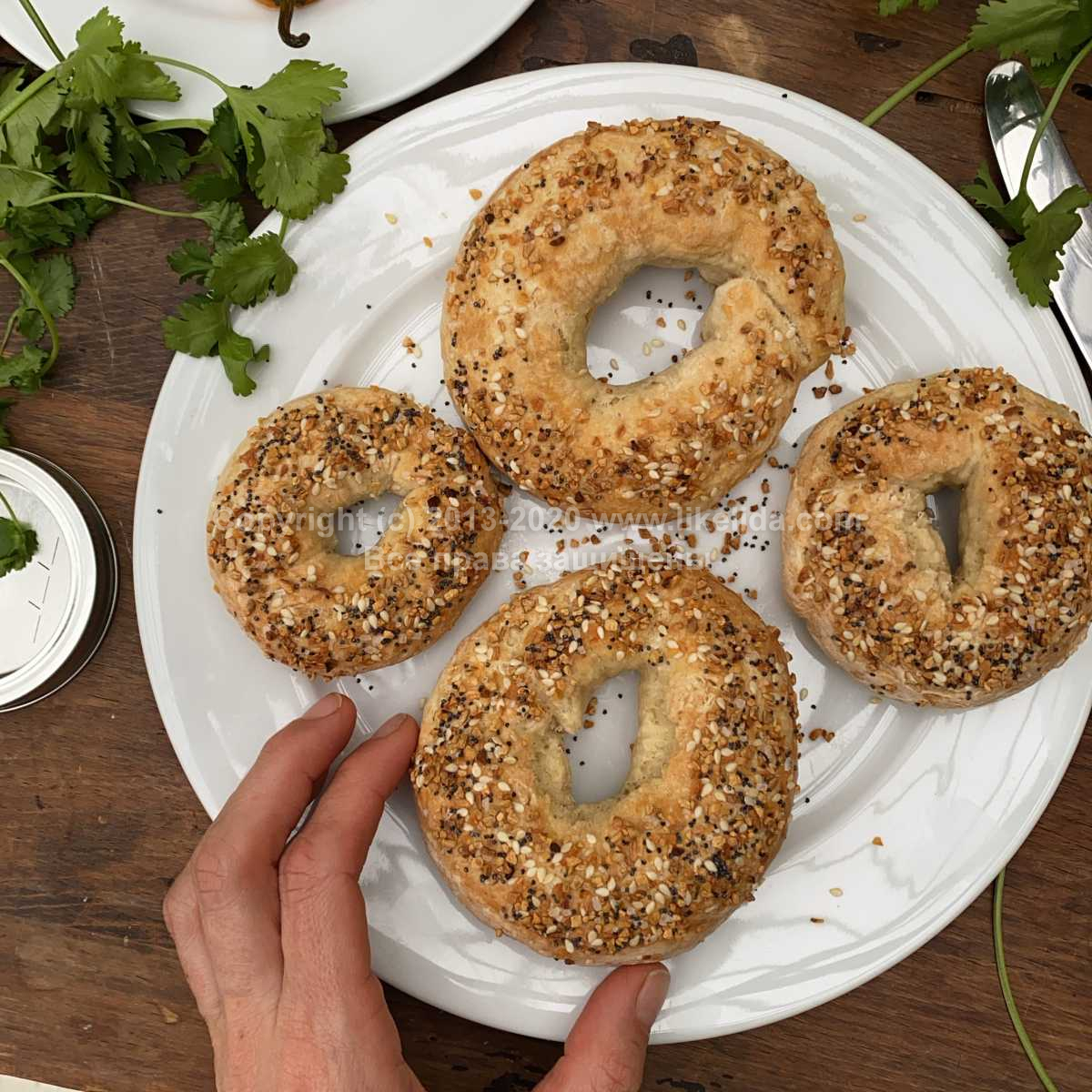 Bagel was first presented in the US early in the 20th century, even though they've been known in Poland since 1610.


It was definitely a love from a first site.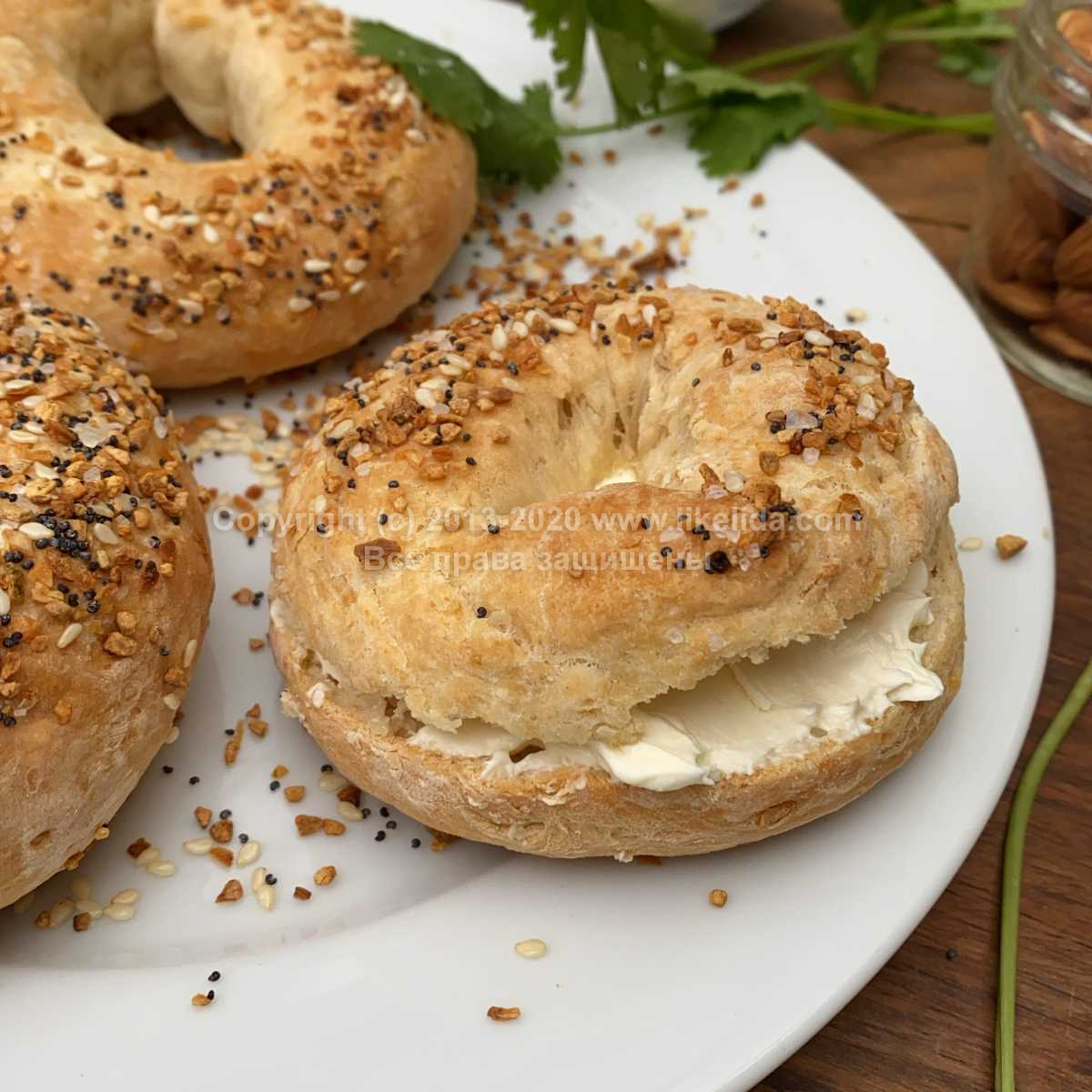 Now we have a giant variety of bagels being sold in USA in millions every day. You can buy plain bagel, onion bagel, fruit bagel etc, but I personally prefer the "everything bagel".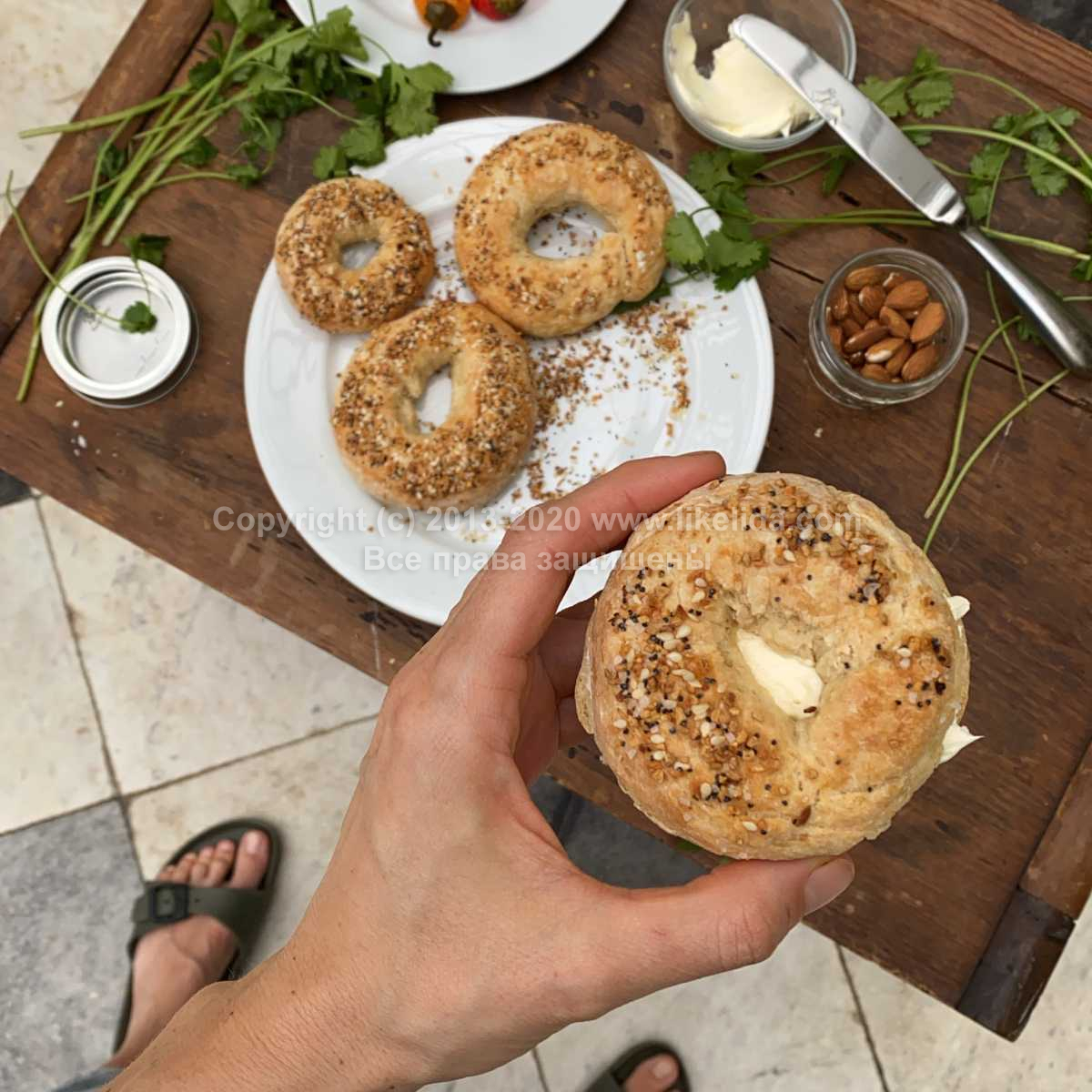 This here is a plain bagel with a special toppings on top. Normally it consists of sesame seeds, poppy seeds, salt and maybe dry onions.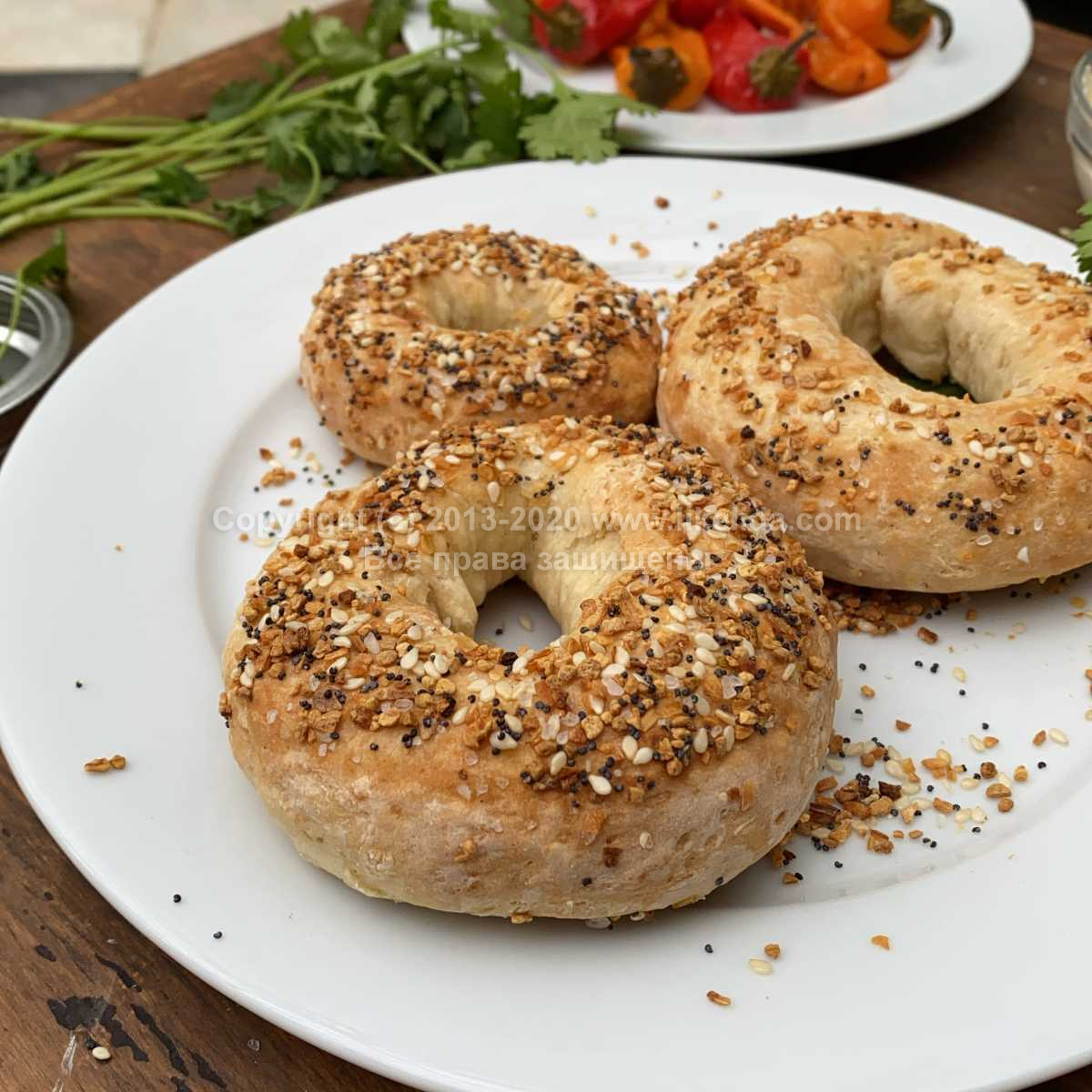 Slightly salty, very soft, with the distinct seeds aroma… Ones you try this bagel you will never be back to your old butterbrods for breakfast. Ready?
So, let's start cooking!
We will need: (5-6 bagels)
2 cups of plain all purpose flour (1 cup – 250 ml.)
1 cup of any yogurt of your choice
1/2 table spoon of baking powder
Salt, sugar
Mix of poppy seeds, sesame seed and dry onions
Any type of butter or coconut oil
Warm up you over to 165C/325F.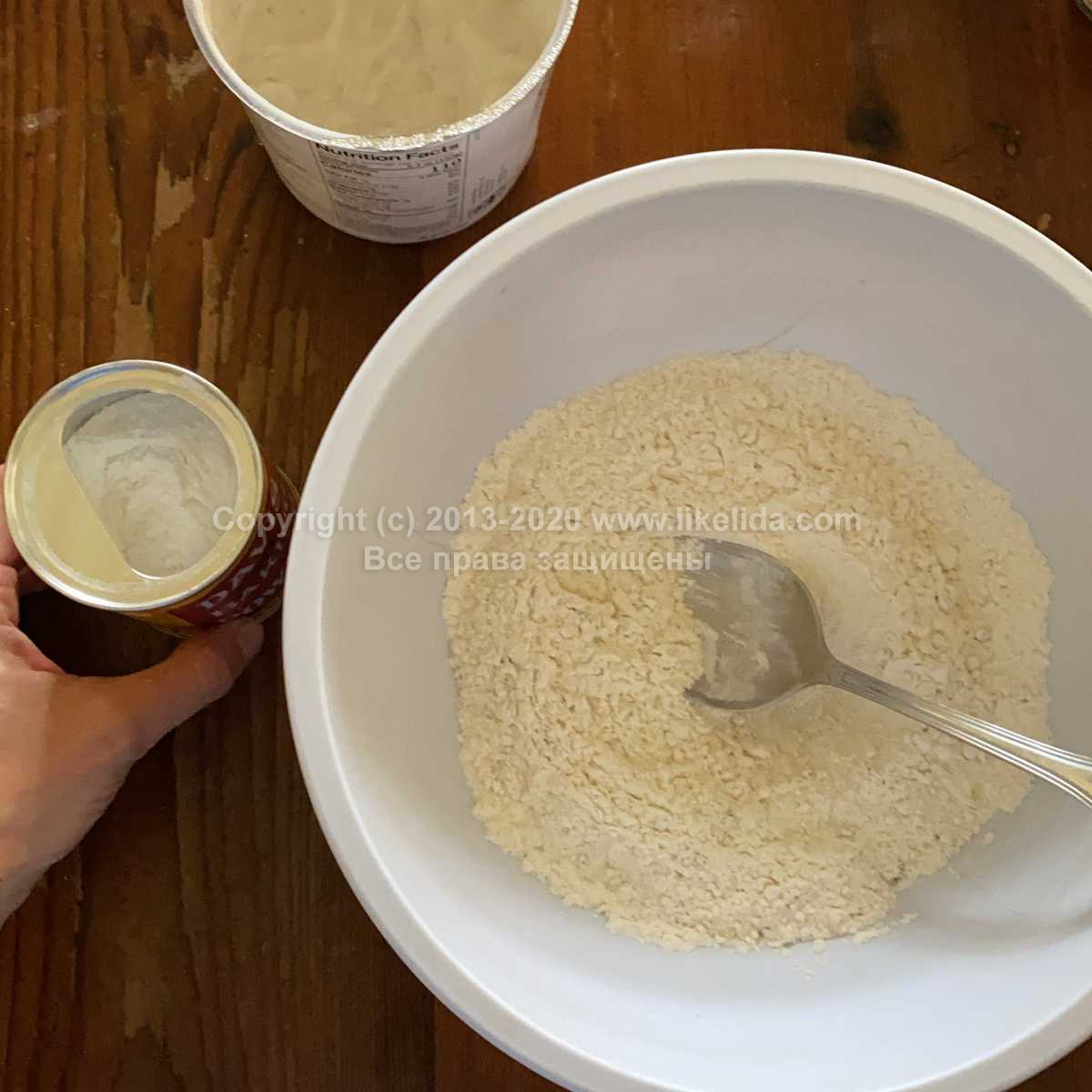 Mix up together flour, salt, sugar, baking powder and a bit of dry onions if you want to add some extra onion flavor. Add yogurt. Mix well. Use your hand.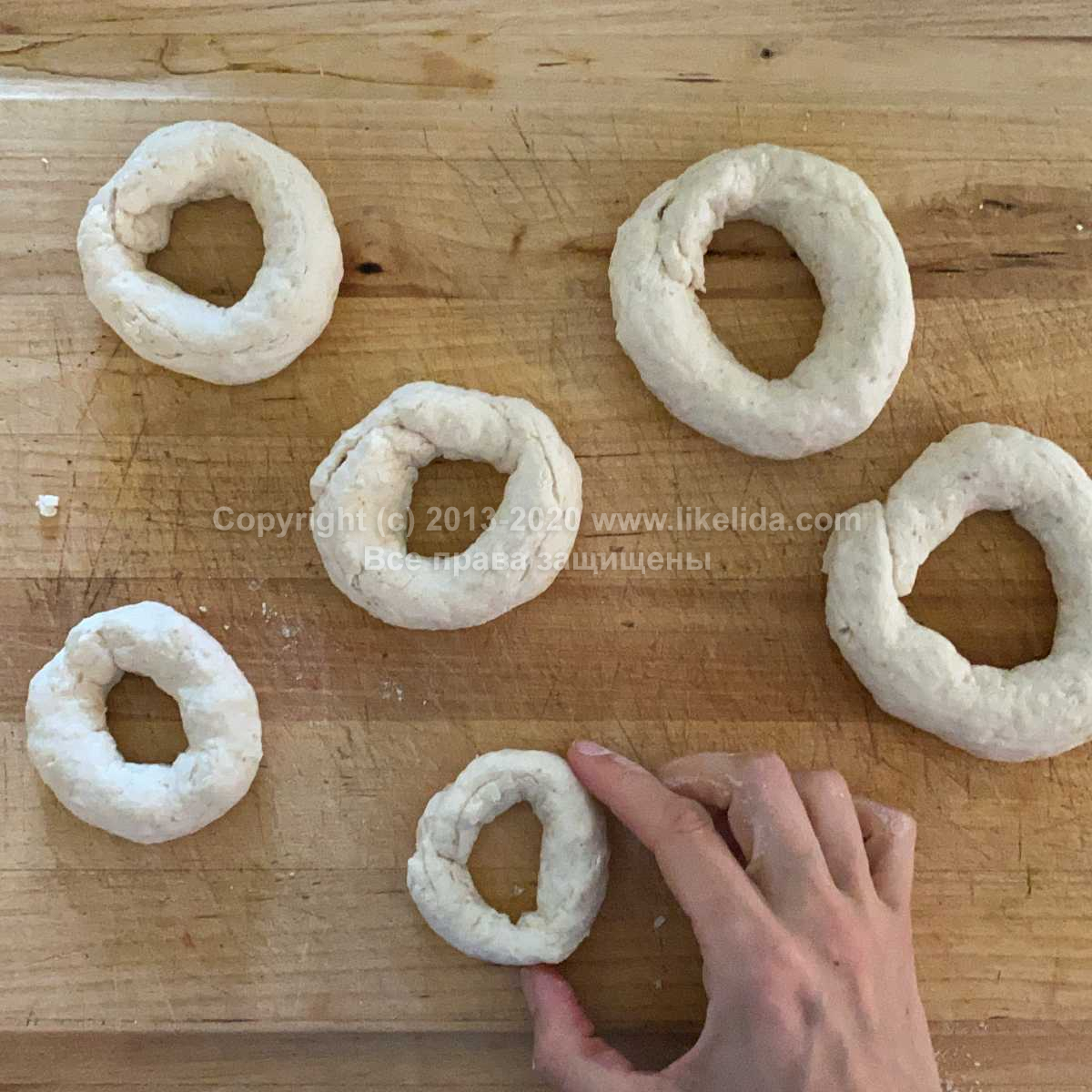 Cut the dough on 5-6 (depends on the size) portions and roll sausages looking pieces. Roll them, then bend to form the bagel shape.
Mix all the seeds with the dry onions.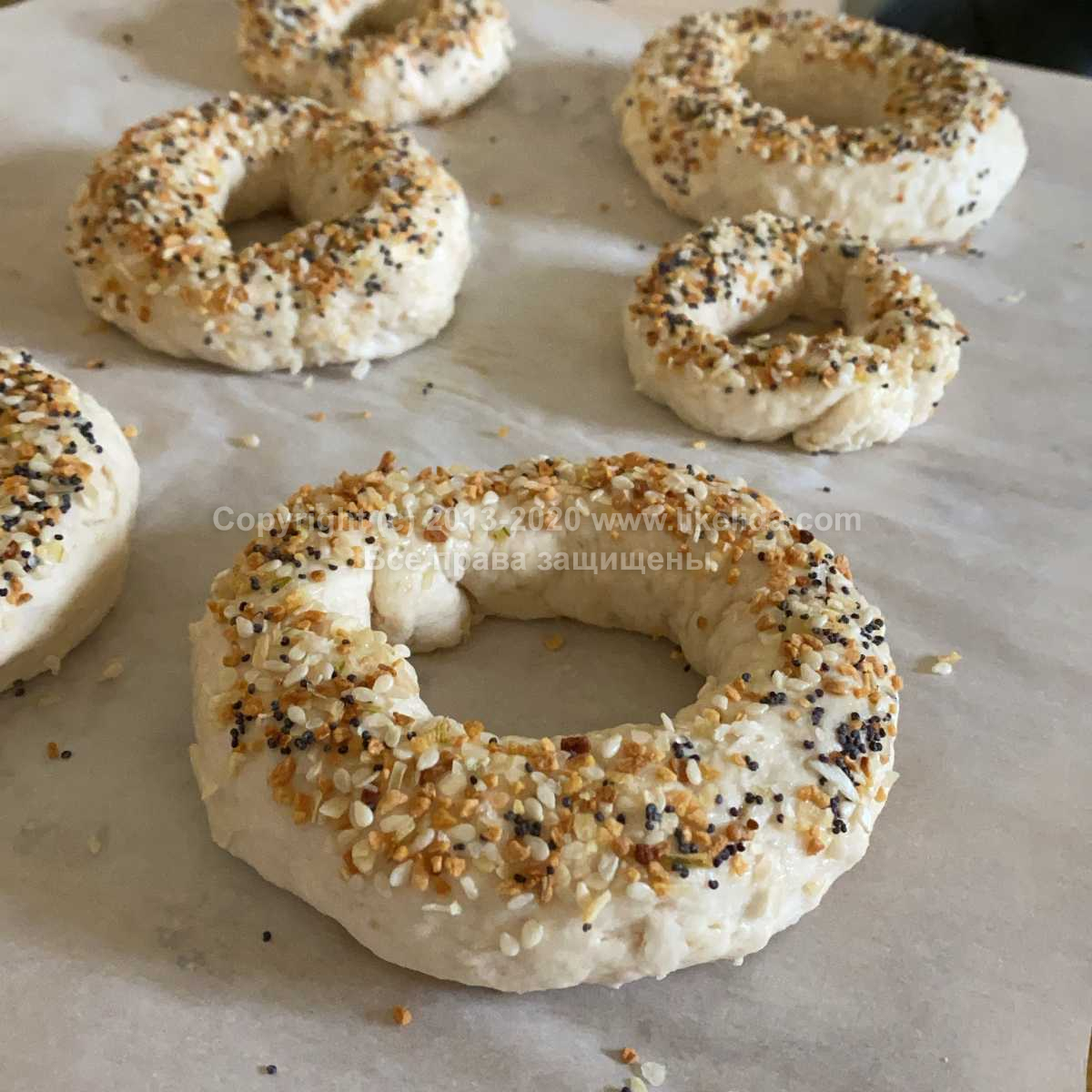 Oil the top of each bagel, then dip in the seeds' mix.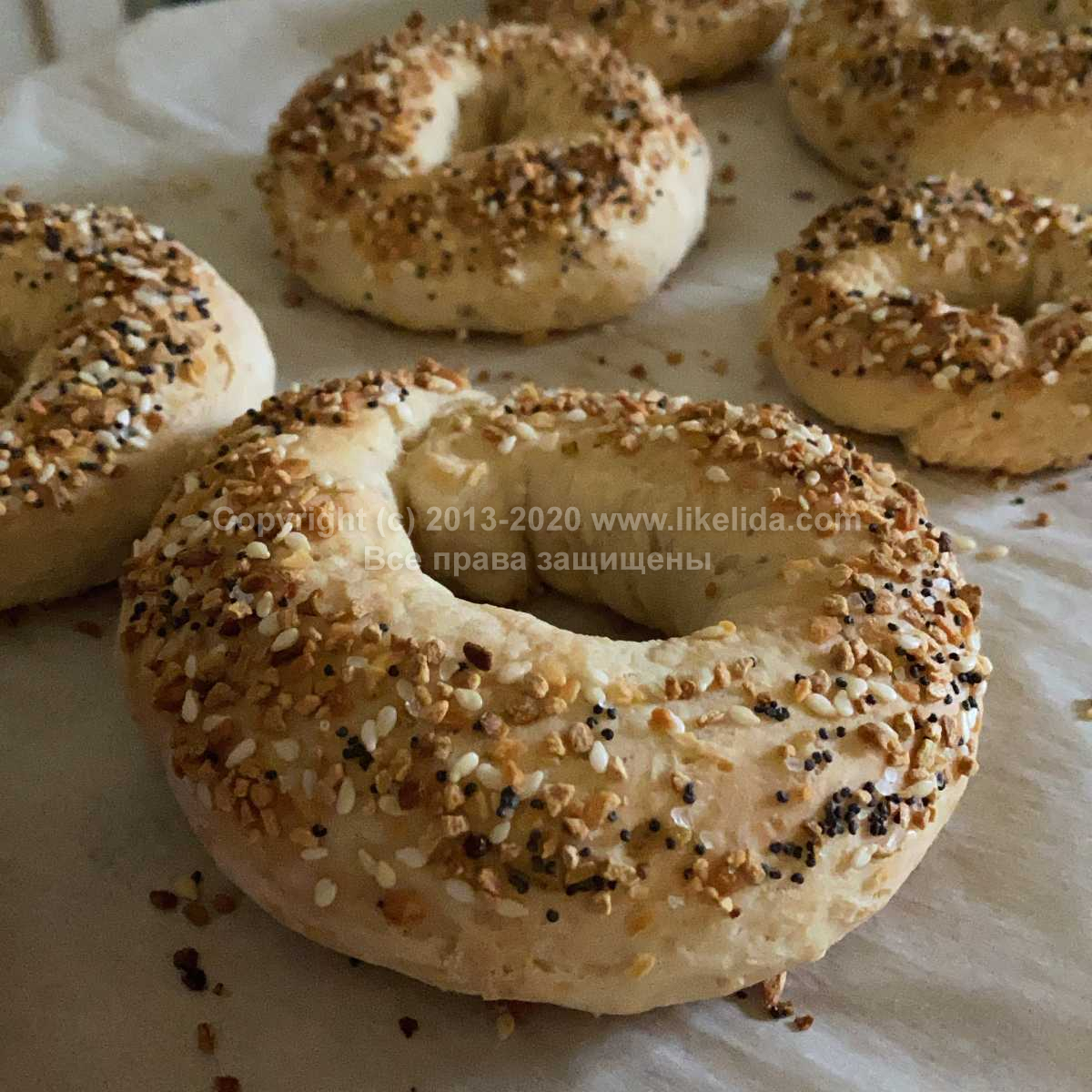 Bake for 15-20 minutes, depending on how brown and crispy you want them to be.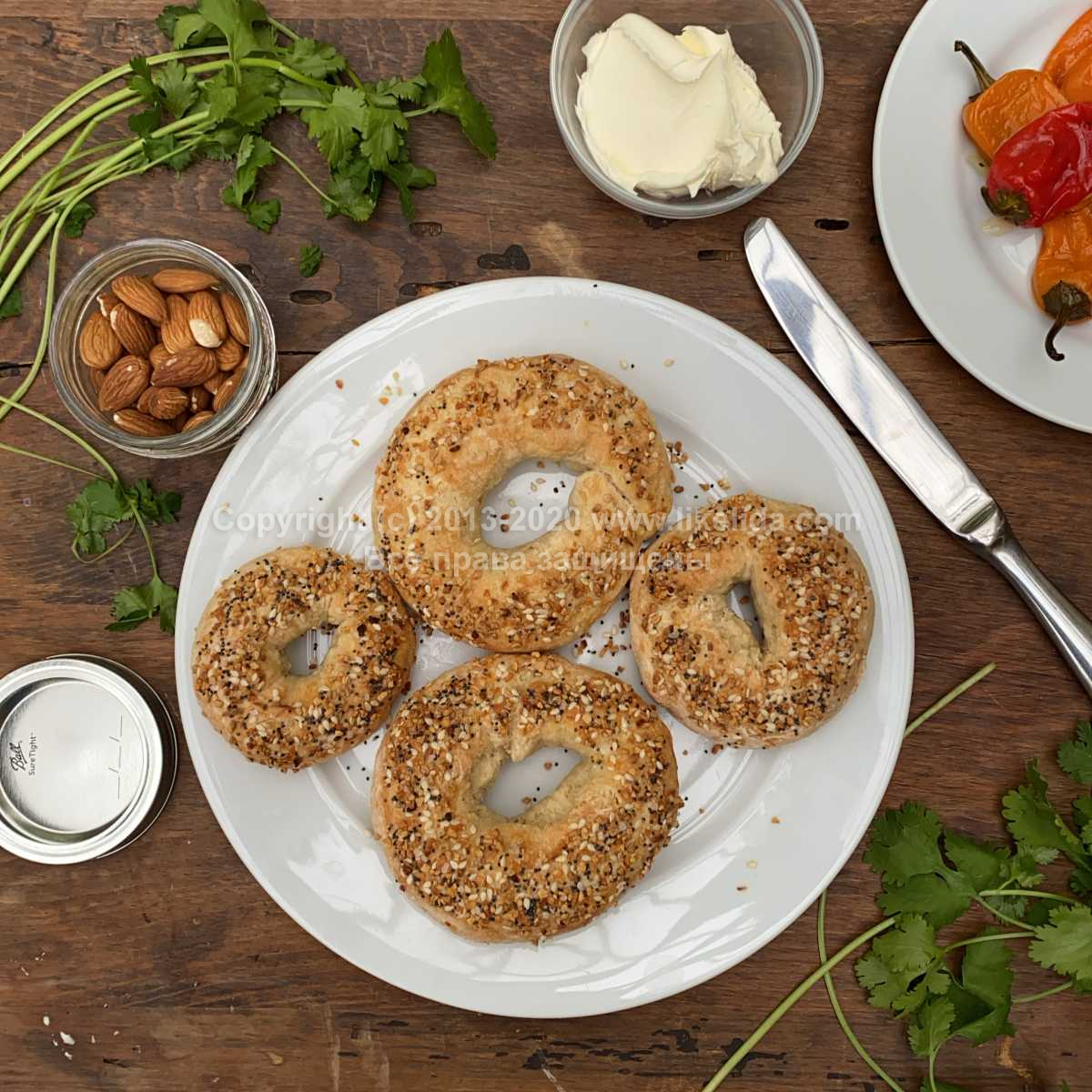 Cool your beautiful bagels and serve with any cream cheese of your choice.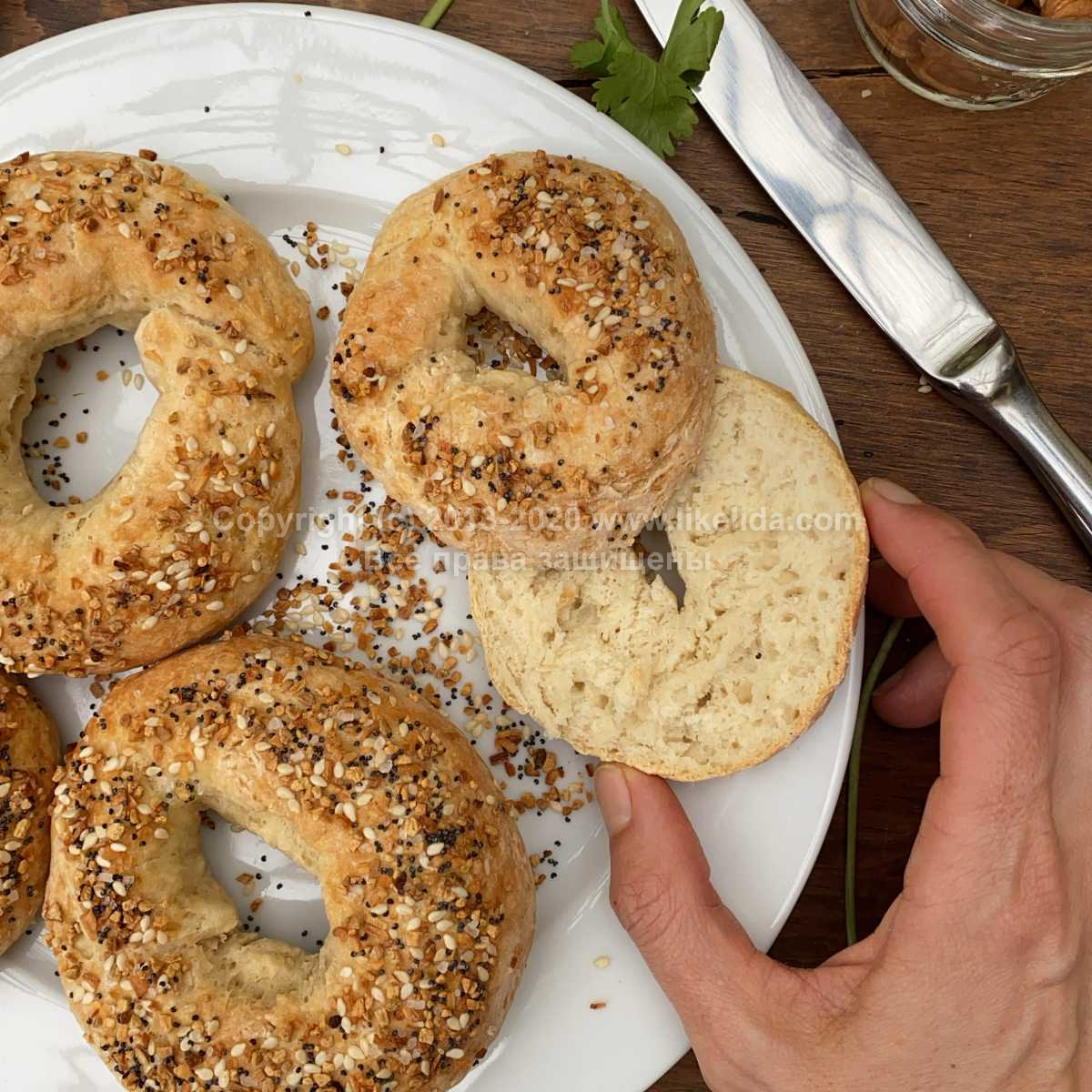 I promise!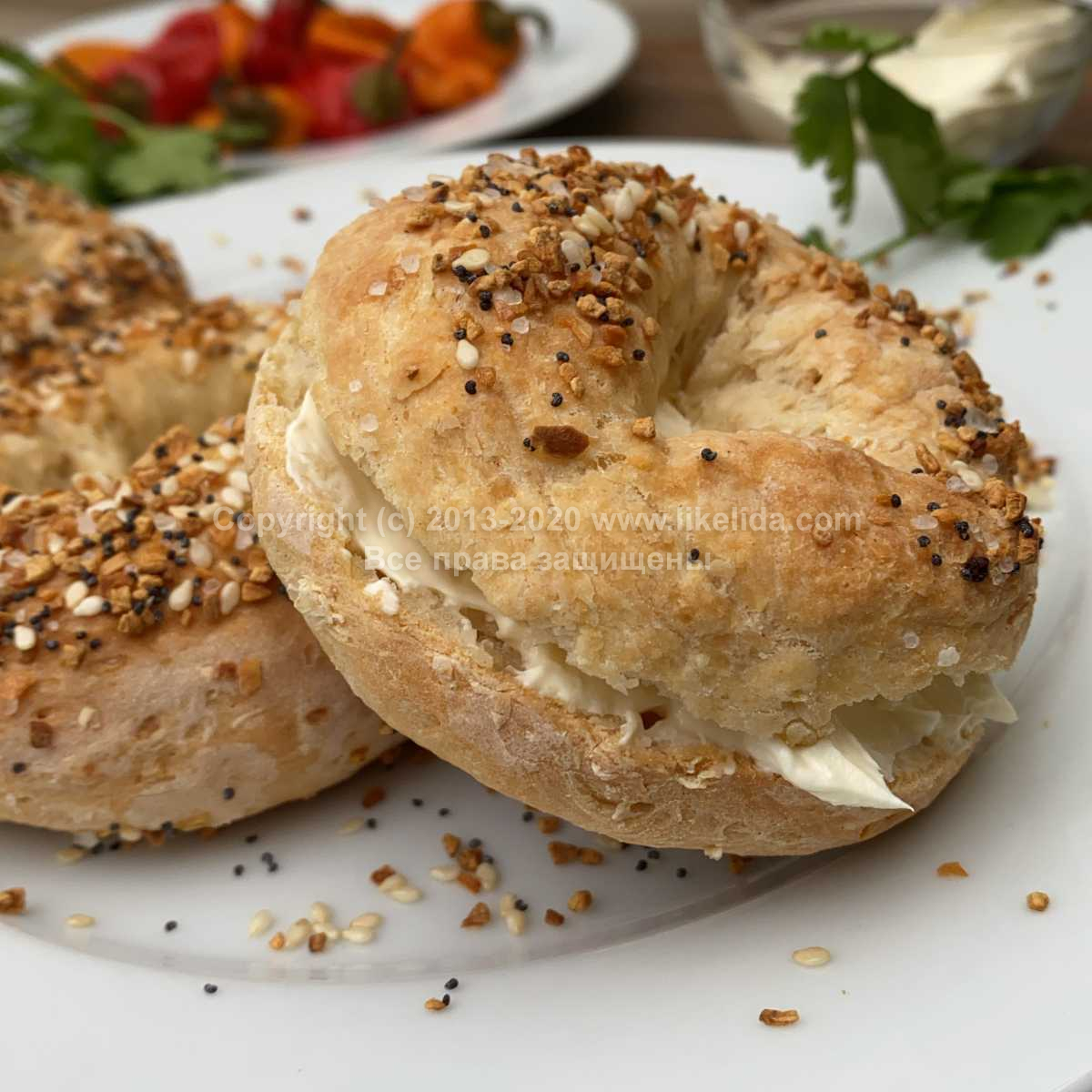 Morning will never be boring to you again! Enjoy!